Fairytale Come Alive (Ghosts and Reincarnation Book 4)
By Kristen Ashley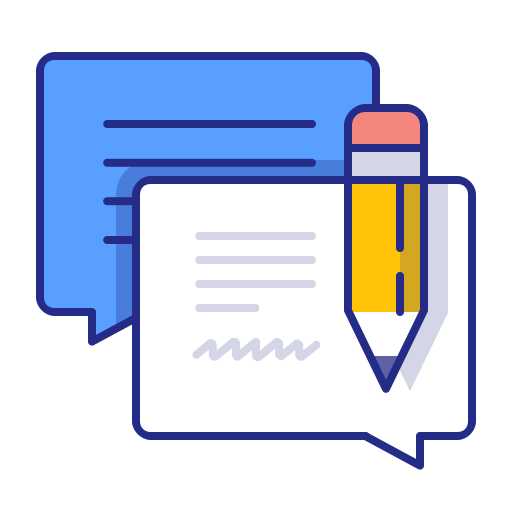 Total feedbacks: 23
★

★

★

★

★

★

★

★

★

☆

★

★

★

☆

☆

★

★

☆

☆

☆

★

☆

☆

☆

☆

Looking for Fairytale Come Alive (Ghosts and Reincarnation Book 4) in
PDF
? Check out Scribid.com

Audiobook
Check out Audiobooks.com
★ ★ ★ ★ ★
tracey
I loved the relationship between Bella and Fiona. Kristen is so good at weaving into her hot romance stories the role of women supporting women. KEEP ON WRITING PLEASE . I am always waiting for a new one. More unfinished heroes would be nice.
★ ★ ★ ★ ★
sarah smith gumataotao
Another absolutelty excellent book by Kristen Ashley. Love lost, misunderstood heroine, love regained. And a ghost!!!! I mean really, who could ask for more than that?? Oh and the story takes place in Scotland - the hero is Scotish. I don't think I need to say anything else.
★ ★ ★ ★ ★
michelle sinclair
Kristen is a terrific writer who can crank out some great reads! I happened to get one of her Colorado series books and loved it so much I've gotten just about everything she's published! This is a great book that you don't want to miss out on. GREAT Hero and Heroine and her Epilogues rock!
★ ★ ★ ★ ☆
kath masterson
Over the last couple of months, I think I've been having an affair... with Ms. Ashley's brash ladies and her nightie-discarding alpha males. Sometimes I really wish I was a slower reader because I can't help regret that I've managed to blow my way through her books way too fast.

I do wear a pair of rose-colored glasses when it comes to Ms. Ashley's writing. It's like she's Scotty from Star Trek and can turn me into blue misty molecules and then beam me smack dab into one of her novels every fredkin' time. I lose track of time and I don't even care if I haven't eaten, slept, or showered in days. (Um yeah, exaggeration much? Really, it was only two days. JK... maybe.) I will not completely outright lie, I did return a couple books because I just couldn't find my way to the transporter room.

This one, however, was one of the last books I read. I put it off because it really just didn't sound all that interesting. My bad.

This is not a test. I repeat, this is not a test. This is a severe weather alert for the following counties, eyeball one, eyeball two, nostril one, and nostril two. Expect flooding in both eyeball one and eyeball two. The national weather service indicates that both nostril one and nostril two will need to be evacuated. (Oh lordy, can you hear the cacklin'? Cause totally blew the snot outta this review. Oh man, now it hurts real bad. Okay, stopping now. Promise!)
★ ★ ★ ☆ ☆
mary mccoy dressel
Now don't get me wrong, I freaking love KA's books she writes amazing characters that I fall in love with every time. But come on seriously!!! Why are most of the characters so fricken OLD. I loved the prologue, then BOOM.....20 years later? Why go from 20's to 40's skip the "best looking years for sadness and trouble? I mean his daughter's 6. And what a woman can't get a hold on her life until their 40's? I love you Kristen Ashley but even my mother wants to feel young when she reads your books.
★ ★ ★ ☆ ☆
hailey
The h was a huge pushover. Yeah her dad was abusive, but she had "only the interest" of millions of dollars to live on if he disinherited her. Bottom line she chose money over love, and the author tries the entire book to make up for it by making her out to be beyond saintly. She is so beautiful, rich, intelligent, and saintly even the kids forget their dead mother once they meet her. The backstory of abuse really doesn't make up for her choosing her abusive father and his money over the H. You find out her mom was also rich and the money is in a trust she can't touch, so without fear old dad's money, all she has to live on is the interest...of 53 million dollars. Hmm, if dad was so terrible, and she was so brilliant with such a zest for life, it seems like she would have accepted being disinherited and made do with the 16 million annual income. Or how about hiring a bodyguard to keep her father from slapping her occasionally. Most novels stretch the imagination, but the h was just too much. Love this author, but really hard to like this one. Worst of the ghost series.
★ ★ ★ ★ ☆
kitsune
Isabella Austin Evangelista and Prentice Cameron were once in love and planning to marry till her father stepped in and forbid it from ever happening. Prentice thought she was just a spoiled rich girl toying with his heart. Later in life Prentice found his own fairytale, Fiona Sawyer who gave him two children. Then life took it all away when Fiona passed away. When Prentice and Isabella's friends get married they come into each others lives again. Prentice doesn't want Isabella in his kids lives and makes that painfully clear until he finds and reads her journals and learns the reasons why she left so many years ago. Fiona is stuck and forced to watch Prentice and Isabella's dance flipping between cheering and hating for Isabella.

I laughed and cried throughout this whole story. I was heartbroken for Isabella and Prentice and what they went through. I waited to read this because I was on the fence about it. Yet when I started reading it I couldn't put it down! This has to be one of my Top 10 of KA books I've read. So many emotions came pouring out with this book.
★ ★ ★ ★ ★
gabba
Crikey! I can't stop crying! What a beautiful, unusual, hard fought and well deserved happily ever after!

I really am too torn-up, emotionally, to write a coherent review, so I'll just leave you with my rambling thoughts -

~I have never cried so hard from tears that are both tragic and beautiful.

~I have never loved a first wife as much as I love the second wife, but Fee ... I am in love with Fiona, and equally as in love with Elle.

~I've never read a story that made me want to believe, desperately, in reincarnation. I want this because Fiona is incredible and I want her to somehow - anyhow - have a life not cut short, a life filled with love and laughter and passion and Every. Single. Good. Thing life has to offer.

~I adore Jason and Sally, so much. So very much. And Prentice, there are no words to describe my love and respect and admiration for this man.

~I'm not sure I'll ever recover from this story. I'm not sure I'll ever want to.
★ ★ ★ ★ ★
thor
This story starts out with tears.....and ends with tears. Many-a-kleenix sacrificed for the reading of this story!

Isabella Austin Evangelista (Elle) is one of those unforgettable female leads that we readers want to shake, slap, hug, cheer-on, and cry-over. We FEEL her pain, her loss, her sacrifice. We want to take her and lock her up in the castle and keep her safe from the harm others mean her - mainly the harm that is her very own father. As for her father, I won't mince words - he's below the level of the dirt on streets.

Prentice Cameron for his part; a beloved male hero. We feel his pain at the beginning and throughout the story we cheer him for his bravery, compassion, strength, and utter alpha-maleness. His children are the kind of characters this reader loves to read about. They are definitely kids BUT they are kids with good parenting and thus; good sense.

With all that was history for Elle and Prentice I couldn't figure out how they could ever get together again. Too much time, bitterness, heartache, and just plain living in the twenty years they are apart. It takes one very special occasion, and one lovely and magical ghost to bring them back into each others hearts. It's not an easy journey for them. So much heartache. So much loss. So much pain for both Elle and Prentice. With every two steps forward they regress one step backwards. It's almost agonizing for the reader - okay...this reader! Most assuredly, it is a worthwhile journey for the characters and the reader.

The depth of emotions in the writing is exemplary, the best actually. Kristen Ashley weaves a story, peaks our curiosity, sinks the hook and then reels us in. She gives us far more than we pay for and for that I thank her from the bottom of my greedy reader's heart.

Well done dear authoress.
★ ★ ★ ★ ★
benjamin reeves
This book should come with a warning label: do not under any circumstance read this book without at least one box of kleenex. This was a fantastic book I was crying through so much of this book and was so wrapped up in this book it was torture to put down. Elle and Pren were in love 20 years ago and were engaged to be married till Elle's father came and made her call off the wedding. Twenty years later after a miserable marriage(Elle) and two kids and the death of a spouse(Pren) Elle and Pre find themselves once again together to celebrate the wedding of there best friends. Fiona was Pren's wife till cancer took her life now she is left on earth to watch her family. When Elle comes back everyone is mad at her for leaving Pren including Fiona and everyone thinks they have Elle all figured out but no one really knows what happened twenty years ago and no one but her friends really knows Elle. As time goes by both Pren and Elle can't fight the feeling that they long since buried about each other and the love that they shared that never went away. And Fiona starts to even see that Elle isn't what they all assumed. As Elle and Prens relationship begins again it's obvious that someone has a big problem with there love and wants to stop it, And Fiona realizes that she will have to help Pre and Elle if they are to make it not only together but alive. I loved this book I have to admit that when I first started this book I got a little worried when I saw that Fiona would be a part of this book because though I know remarriage isn't uncommon but the norm I still wanted to feel like Elle was Prens great love and I didn't know how that would work with Fiona being in the book but boy was I wrong, I should have known if anyone could have made it work Kristen Ashley was the lady to do it and she did, Pren and Fiona's children along with the other side character were great I felt just as attached and invested in them as I did in Pren and Elle's story. My only comment was that I wish more of the epilogue was centered around Pren and Elle. That being said I love this book.
★ ★ ★ ★ ★
amanda davidson
After re-reading this book I've bumped it from 4 to 5 stars. The emotions you feel reading this book are overwhelming. I always think Kristen Ashley is a master-storyteller, but some of her books stick with you more than others and this is one of them. It's definitely an angsty story, but worth the tears. It is part of the Ghosts and Reincarnation series, but totally a standalone. I'd still recommend reading all of them, not just this one.
★ ★ ★ ★ ☆
tamara mejia rabell
You should really give Fairytale Come Alive (Ghosts and Reincarnation, #4) by Kristen Ashley a chance. The story is so amazing and it has so much to love: a second-chance love story, lovable kids (no one writes kids like KA), funny friends, one seriously hot hero...and if you love epilogues, I believe this is one of KA's best. I usually roll my eyes when someone says how hard they cried when they read something, but I have to admit to clutching more than one soggy Kleenex in my hand by the end of that epilogue. Such incredible beauty.
★ ★ ★ ★ ★
chrystine chambers
Fairytale Come Alive is my favorite book of this series even though it gives me lots of mixed emotions. What makes me fall in love with this book is Elle at the beginning. She has demons that she's tried to hide and she puts this aloof indifference shell to protect herself. The parts that make me sad is the fact that Elle lost her mom, as did Jason and Sally but it helped form a bond between Jason and Elle. This is a story about two people who were torn apart and brought back together even though they both experienced really bad and good times without the other they know it's only better with each other. I love this story it's so sweet and heartbreaking and also funny!
★ ★ ★ ☆ ☆
jordon salbato
This is a standalone book by this author. She tends to write series, but there are a few out there like this. I hadn't picked it up for a while because the premise didn't seem like something that I wanted to read about. Guy and girl meet and fall in love, but are torn apart. He marries someone else who dies and is "haunting" them when girl returns. Guy hates girl for leaving. Girl had reasons to leave (heartbreaking reasons). Guy and girl fall in love again with his dead wife watching through her ghostly vigil. The part that I had the hardest time with was that Prentice (aforementioned "guy") got married and fell in love with someone else. Someone who he deeply loved and still loved and missed. While Isabella (aforementioned "girl") lead a terrible lonely life! I actually enjoyed Isabella's back story. It was heartbreaking, but perfect. There needed to be a pretty good reason why she would walk away from Prentice and there is!

Prentice was angry well Isabella comes back to Scotland and lands in his life while he is trying to pick up the pieces of his kids losing their mother and him losing his wife. It has been a year and a half since she died and they are all still grieving. Isabella is the last person he wants to see and he lets her know it! He is a big jerk to her and the whole village is a big jerk to her! It made me cry many times because she didn't deserve that!

Prentice eventually learns the truth and falls for Isabella again. The author tries to make their love seem epic, but this is coming after he led a long happy life with another woman whom he loved deeply! I think this is where my naivety comes into play because that part bothered me. Usually KA makes the women before/between the heroine into nasties or no big deal, but Fiona (aforementioned ghostie) was written as practically perfect in every way (just like Mary Poppins).

I loved the drama and danger. I didn't feel like Isabella was overreacting to her own fears about being with Prentice again. I thought she handled almost everything how many women would. She was incredibly likeable.

I actually don't have a favorite quote that doesn't have a swear word in it which means they mostly came out of Prentice's mouth.

If you would like to read more Kristen Ashley reviews, visit my blog and go to the "contemporary romance" page at: [...]
★ ★ ★ ★ ★
julee
I saved the Ghosts and Reincarnation series for last because I thought "it has ghosts...it's gonna be scary". HA! It's like I'm a KA virgin or something. I mean....hello! She's the queen of romance with guaranteed happily-ever-afters. So don't worry about being spooked. This book really tugged at the heartstrings. I hate spoilers so I won't give too much away, but I'm glad I saved it because I absolutely LOVED it! Up next: Lucky Stars ⭐️⭐️⭐️⭐️⭐️
★ ★ ★ ☆ ☆
numner
Let me start out by saying, I love Kristen Ashley. I decided to read this book because I really missed her storylines and had finished reading everything else by her weeks ago. This was absolutely not my favorite book by far. What really irritated me was how absolutely perfect Isabelle/Bella/Elle was. She could do absolutely no wrong. After only one day in Prentices house she was perfectly cleaning, cooking and raising his children. She left Prentice twice and tried multiple other times to leave and then after he begged and begged she eventually forgave him for letting her leave?? I know she suffered from abuse by her father and think there could have been some very interesting storylines from this, but I just couldn't bring myself to like her. For me, she was too rich, everyone she came in contact with loved her more than anyone else they had ever met and she didn't have much of a personality. KAs heroines are always strong and outspoken, but they are also flawed and have some redeeming qualities. I just didn't feel this from Isabelle/Belle/Elle. I loved Prentice and his kids but thought they deserved better than what KA gave them.
★ ★ ★ ★ ★
feenie
This is the only Kristen Ashley book that I had not read.....I'm now totally unsure why!! I should have got off my arse a lot sooner!! I've always loved the Ghost and Reincarnation series, but just avoided this one. Don't do what I did......read it now!! So heart wrenchingly beautiful!! Added bonus.....set in Scotland with a gorgeous Scot named Prentice!!
★ ★ ★ ★ ★
corley
What can I say about this one? It was one of the best romantic love stories I have ever read!!! And that says alot. Because I read alot! Oh, how the hero redeems himself for the heroine in this novel moved me so much, I could not stop the tears at the end. OMG. It was soooooo emotional. I loved it!!!! Kristen, write some more of these type of novels...they are above the rest, a pure CLASS ACT!
★ ★ ★ ★ ☆
nalini akolekar
This was a paranormal fairytale romance with a twist. Elle's abusive father tries to destroy her HEA with Prentice. He does put a cramp in it for twenty years. But their love never dies. This is a good book for readers who love fairy tales, ghost stories and Kristen Ashley.
★ ★ ★ ★ ★
anbay3
This author is freaking awesome. Each and every one of her books totally ROCK!!! Highly recommend anything written by this author. All of her books are sexy, fun, and totally enjoyable. Each series is well worth the read!!!
★ ★ ★ ★ ★
jaime
This is absolutely perfect. It is heartbreaking and beautiful all at the same time. Corona is one of my all time favorite book characters. If you haven't read this book, you should. It is a perfect romance story. Happy reading!!!
★ ★ ★ ★ ★
francescaj
That feeling you get when a book is so heartbreakingly sad and at the same time so amazingly happy. It's the moment you reach the ending and just sit there quietly before bursting into tears. The moment you think over the whole book and realize it's a fairytale. Sometimes you feel the hope and it stops the breath in your chest. Someday, that might happen to you. The good, the bad, and of course the ugly might happen to you and you actually look forward to it because the good is so good that it's worth it. It's worth everything. All the pain and sorrow is worth it. The love of a good man. A hug from a child. That's what makes a good book. Kristen Ashley is an amazing artist. She takes simple words and makes art. She strings them together to create images in your mind and stirs emotions in your heart. There aren't many who can do that. She gives me appreciation for all that do. Every time, I dive into one of her books I trust, that I'll be taken on an adventure by a master story teller. If you haven't read this, you should and you should also take a look at her other books. Like so many other things in life, it's completely and utterly worth it. :)
★ ★ ★ ★ ★
hanny retno
Very rarely do I come across a writer who breaks my heart with such wonderful stories. This is another one of Kristen's that does just that.

Like "Knight" and "Heaven and Hell" Kristen has delivered such a romantic story and with characters who I wish were real. Beautifully written, lovingly told, thank you again Kristen.

I'll be reading and waiting for more of your wonderful stories.
Please Rate Fairytale Come Alive (Ghosts and Reincarnation Book 4)