From Gilmore Girls to Gilmore Girls (and Everything in Between)
By Lauren Graham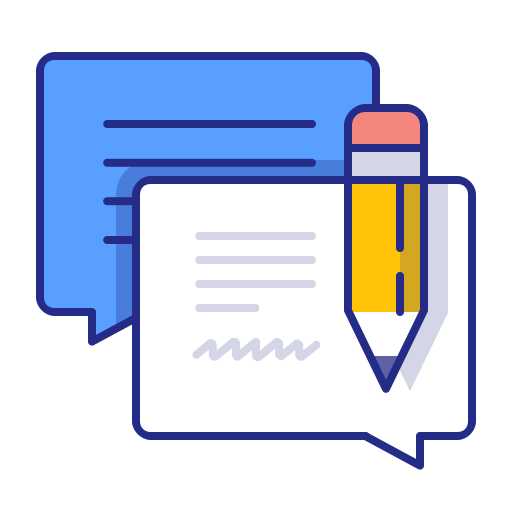 Total feedbacks: 140
★

★

★

★

★

★

★

★

★

☆

★

★

★

☆

☆

★

★

☆

☆

☆

★

☆

☆

☆

☆

Looking for From Gilmore Girls to Gilmore Girls (and Everything in Between) in
PDF
? Check out Scribid.com

Audiobook
Check out Audiobooks.com
★ ★ ★ ★ ★
diem le
I absolutely love Lauren Graham, and have since I first saw her on the original Gilmore Girls. This book was amazing and I would recommend it to anyone who is a fan of any of her work. Definitely worth the money. I couldn't put it down...
★ ★ ★ ★ ☆
priscilla riggle
Couldn't wait for it to arrive. Nice insight into her childhood and some cute stories. Adorable pictures were included but they could have been enjoyed if they were larger and in color. Agree with some others, that the book jumped around and a few chapters were silly and unnecessary, such as the Old Lady Jackson and Project Runway chapters. It was charming and I felt like Lauren was talking on a talk show. Not bad but not what I had hoped.
★ ★ ★ ★ ★
elizabeth eva
I totally enjoyed this book. It is an easy read and I finished it in one day. At this time in our Nation it is hard to come by something that is fun and honest. Lauren is smart and quick witted. Her story is interesting and she never went into dark places of self pity. Although her life in New York was full of frustration and hardship as an actor trying to get into show business she never went dark, but told the story without the "Oh, poor me" attitude that is prevalent in this world. I would strongly recommend this book for a quick read and a smile.
★ ★ ★ ☆ ☆
amanda lichtenstein
When she settles down and stops rambling, the essays hit their stride and are quite good. There is so much rambling that I had to wonder what her editor took out. Is it Lauren or Lorelei talking? Sometimes I couldn't tell, although I guess it's possible that they are one in the same now. I love Lauren's message about enjoying your single years, and her stories about her early acting years are so great. The photos are nice, too, and I wished there were more of them. I felt the tangents really distracted from the importance of her stories, but overall it was good book. She's delightful.
★ ★ ★ ★ ☆
ania
I'd honestly give it 4 1/2 if I could as I truly enjoyed this book. There were honestly times when I was laughing so hard that I had to put it down or smiling so much because Lauren is just such a great person. Truly my only complaint is about a quarter of the way through the book, Lauren begins discussing diet regimens and weight loss tips. It's VERY out of place and I found it a bit boring. Reading about her life was actually quite fun and- of course- reading about her time on Gilmore Girls was the BEST part of the book. The best part? She actually wrote the book herself! I highly recommend it!
★ ★ ★ ★ ★
random creativity
Copper Boom! I just finished #readingasfastasican Lauren Graham's book #talkingasfastasican. What an absolute treasure! It's a quick read full of great stories, humor & some wonderful photos sprinkled throughout. My only complaint....just call me Oliver because I want some more! Please! And I'm definitely getting the audio version, because the only thing that would make this book more entertaining is listening to LG read it.
★ ★ ★ ☆ ☆
elizabeth adducci
I LOVED her first book Someday, Someday Maybe, however, this book Talking As Fast As I Can felt thrown together. Get it done by the time the Netflix revival comes out kind of thrown together. It was all over the place with little flow. She should have put it in journal form and that would have made more sense. Anyway, I love her and her acting and fiction writing but this book was just okay.
★ ★ ★ ★ ★
keshav narla
Love her witty charm. A very good quick read. I finished in a few hours but was very entertained. It's almost like reading a book by Lorelai Gilmore herself. She really brings bits of herself to that character.
★ ★ ☆ ☆ ☆
erick
Although I enjoyed watching the Gilmore Girls reading this was not fun. The texture of the read was sporadic, off kilter and really not interesting. I expected way more from this book and since I now know her style, don't think I will waste money on this author. Sorry
★ ★ ★ ★ ★
kathryn blades
Just finished the book. My heart fills full and broken all at the same time. My life was changed the moment I started watching Gilmore girls going through the same motions of life as Rory and I was sad when it ended (or so I thought). When the show came back I felt part of something special. People were just starting to watch it to see what all the fuss was about but I was part of so many that already knew. This book was the final piece for me, the final good bye, and Lauren doesn't skip a beat. It really is like some people have mentioned, as though she's in a room talking to about her experience. Thank you Lauren for writing this, it was absolutely beautiful. This may not be for everyone, especially if you have no clue about the magic of the show, but if you're a fan and have road the wave of the show then this book is for you. Enjoy!
★ ★ ★ ★ ★
sarah clarke
I have never read and listen to an author, yes I purchased both, in one siting, your welcome Ms. Graham. My audio timer said 4 hours 36 minutes but it seemed a lot less. Her voice, oh her voice and the style in which she punctuates is pure Lorelai Gilmore. I laughed and even said that a girl for choices/sacrifices she made. A pleasure to listen to and to follow along with in the book.
★ ★ ★ ★ ★
katholtz
Lauren Graham is delightful funny, insightful, and warm. Her Someday, Someday, Maybe fiction is just as enjoyable. I can't wait for her next novel. Lauren is an excellent storyteller; she draws you into her world with her real-life situations told in a way that makes you think she's sitting across the table with you talking to an old friend (cup of coffee in hand, of course). I think Mae Whitman said it best — "I think the most amazing thing to me about her writing is that she's able to be so inclusive and present and so genuinely funny without ever being mean or cutting anyone down. She's like the Jim Henson of the writing world." - Mae Whitman about Lauren Graham (Los Angeles Times // Nov 28, 2016). Note: Listen to Lauren's narration on Audible.com to get the full experience of the book.
★ ★ ★ ★ ★
harshal
I loved this book! I consider Gilmore Girls the best show ever and love Lauren. They don't makes shows like this anymore and Gilmore Girls is in a class all it's own. This was an intimate look into Lauren's world and this funny well written read was marvelous.
★ ★ ★ ★ ☆
varun
It's very short and feels like a bit of the "monkey doodles" she talks about in the book (basically a money-grab) but she does open up a bit. Has some nice moments. About 1/3rd is about "Gilmore girls", more about the revival than the original series.
★ ★ ★ ☆ ☆
corbin ball
Been following Lauren Graham's work since the early Gilmore Girls days, and she is very satirish(if that is how you say it). I love how I could be reading a paragraph and she would throw a random joke into something serious. Its more a fun read than life-changing, but that is okay, because every one needs a laugh now and again.
★ ★ ★ ★ ★
maria los
Warm, funny, laugh-out-loud. Lauren writes like she talks, and I was so entertained. I love the Gilmore Girls stories, but my favorite chapters were of some of her early days in her career, stories of struggling to make it as an actress. A must-read for any Gilmore fan, but also for anyone with a connection to theater and the performing arts. And as someone of the same age, I loved her take on Hollywood, and technology and the advice of OLJ. (You'll have to read the book to find out what that means!)
★ ★ ★ ★ ★
carolanne
Haven't started reading yet, but my sister told me this book is hilarious. We both grew up watching Gilmore Girls and always loved the witty, fast passed talking. Can't wait to start reading. My sister did recommend that I read "Someday, Someday, Maybe", by Lauren Graham, first and then read "Talking as Fast as I can".
★ ★ ★ ☆ ☆
bill llewellyn
This book is a very fast read. I started and finished it on a plane from Denver to Detroit. Lauren's trademark humor is reason enough to read this book, just ask my fellow passengers. I especially liked the "What It Was Like, Part Two" - BTS diary entries. Unfortunately, several of the chapters seemed like they were a rehashing of content she has used in past interviews. All in all, a very enjoyable (albeit quick) read.
★ ★ ★ ★ ★
stella
Put some coffee on and settle in for a conversation with your best girlfriend. Lauren writes a fast-paced journal of her extraordinary and serendipitous life. The reader learns about her early struggles, her failures and risks in her career and in her personal life. She then shares her journal of her days remaking the Gilmore Girls, sharing gossip from the set, and full-circle moments with her cast and crew! Loved it! Love her!
★ ★ ★ ★ ★
consult
This is an incredible book. I read the entire thing in less than 24 hours it was so good! As a huge Lauren Graham and Gilmore Girls fan I expected to love the insight into the show's impact, however I was pleasantly surprised by how much I enjoyed the other content as well. Lauren is one of the funniest writers I've read and I would recommend this book to anyone who loves witty commentary without the depression of over the top cynicism. I've read so many memoirs of all sorts of differently emotional and narrative content styles and this is by far my new favorite. Hilarious! Uplifting! Five stars!
★ ★ ★ ★ ★
nourhan
If you love'd her in Gilmore Girls, you'll love her book that has notes from her journal from set etc.
It's a very funny book (in my own opinion), and it's quirky and has a lot of fun stories from her life, her career etc.
Basically if you love Graham, you'll love the book.
★ ★ ★ ★ ★
rub n rodr guez
I really liked this memoir! It's definitely a quick read, but Lauren's personality really shines through. It's funny, and it stays true to the "journal" parts. The best parts are getting to know her start on acting and the two chapters dedicated to her time spent on Gilmore Girls.
★ ★ ★ ★ ★
mollie glick
Loved this book from Lauren Graham of Gilmore girls. Finished it in a day and a half.It read like a highly caffienated Lauren was sitting next to you telling you about her life, the stories about her life are highly relatable. Literally couldn't put the book down.Can't wait to see what she writes next !
★ ★ ★ ★ ★
kristen taylor
Love, love, loved this! Thank you Lauren for writing such a heartfelt, funny and interesting book. I'm a huge fan and have been looking forward to this book for what seemed like forever. It exceeded my expectations! Love!!!
★ ★ ★ ★ ★
marghe
If you love Lauren and Gilmore Girls this is a must read. It's written like you're just having a cup of coffee together and she's filling you in on all kinds of secrets. I couldn't stop reading. The book flies by and you can't believe it's over. Much like Gilmore Girls. There's good perspective and insight into the world of what really happens without completely destroying the mystery. I loved it.

Now, if you don't really like Gilmore Girls (because I am told those people exist) you probably will only like half this book and therefore, you may want to pass on reading it.
★ ★ ★ ★ ☆
jimstoic
I love Lauren Graham's spirt so much! So with rhatcsaid, I couldn't give this book a bad review even if I wanted to! It was a fun read, nothing too earth shattering, but just a fun beach book, if you will. I would recommend it, if you are a fan of anything Gilmore!
★ ★ ☆ ☆ ☆
marilet meris
I can tell Lauren is as likeable as Lorelai and Sarah, but this poorly edited book does her a disservice. Please let me know next time, Lauren; I'll reduce the redundancies that made this a dull read, encourage you to provide more substance and stay true to your voice.
★ ★ ★ ★ ★
tom kirkendall
After devouring most of the Gilmore Girls revival, following an accidental partial series marathon in between Thanksgiving cooking, I knew I had to read this book. What a perfect ending to my return to Stars Hollow, and I'm so relieved to read that Lauren felt the same way as I did about that ending!
★ ★ ★ ☆ ☆
rahil
Graham's voice is certainly in her writing and it's fast paced and funny. I've enjoyed her comments but nothing that I would remember years down the road. This book is nice to all and just tells her story of how she made it. It's a decent read but I would have rather waited for the discount price for what I've found inside. Nothing against Graham but I guess I just expected more. This feels like a book she wrote after reviewing her journals and notes -- whipping it out in less than 3 months.
★ ★ ★ ★ ★
flip
This book is everything I expected it to be. A must have for Gilmore Girls fans. There's so much fantastic GG trivia in it and Lauren is truly one of the funniest people in the world. I highly recommend buying this!
★ ★ ★ ★ ★
dar o mart nez batlle
The memoir is written by Lauren and sounds seriously like the actress that grew up playing Lorelei Gilmore, matured on Parenthood and returned to her favorite role. It was a joy to read. I am looking forward to her second novel.
★ ★ ★ ★ ★
shana o keefe
I got this yesterday, thanks to a goof from the store shipping, and finished it last night. Reading this must be what it's like to have a highly caffeinated Lauren Graham sitting next to you telling you stories about her life. I loved the behind the scenes looks at both Gilmore Girls projects and the whole book was a delight. I honestly don't remember the last time I sat down and read an entire book in less than a day, but this was like binging on the recent Netflix movies - I didn't want to stop. Oh, and Lauren, what you said about the ending, thinking it was more of a cliffhanger - I KNOW!
★ ★ ★ ☆ ☆
ethan drew
Am I the only person that didn't love this? I liked it, I thought it was all right but certainly nothing to write home about. I honestly wouldn't recommend it to a friend if a book discussion were to come up. It is fast paced and easy read, definitely appealing as a Gilmore Girls fan but wouldn't have wasted my time otherwise.
★ ★ ★ ★ ☆
stefanie brekne
Fantastic book for the Gilmore Girls fan on you holiday list. Not as in-depth as fans might like, but a wonderful look at what it was like to play Lorelei Gilmore the first time and come back to the role years later. Somewhat reminiscent of Katharine Hepburn's book about filming The African Queen (although the Warner Brothers backlot was a less treacherous filming location).
★ ★ ☆ ☆ ☆
essej
Love her, but this is not a great book. Okay forgettable
airplane read, sure. Fast with some funny bits, sure. But it's disorganized and doesn't go deep at all. The self promotion of her other books within this book were really obnoxious even with her being tongue in cheek about it.
★ ★ ★ ★ ☆
muniza
This was a great book to add to my collection! Lauren Graham is just as relatable and hilarious in her writing as she is on television. The book feels like a friendly conversation. This is one of the few books that have ever made me laugh out loud. My husband was glad when I finished it because I stopped at least once a chapter to say, "Omg. Listen to this part. It's so funny!" So interesting to read about some of the events that created this wonderful, talented, and funny woman! If you're reading this book strictly to read about Gilmore Girls, be warned that the Gilmore Girls bit isn't until the very end, but this book has so much more to offer! I only gave it four stars because, while it is a good read, it's not the best thing I've ever read or the most difficult.
★ ★ ★ ★ ★
michael austin
While I didn't read this with Graham's voice in my head, the pacing and humor matches her Lorelei character so well, that I can tell that the role embodied her personality.
It's like "Gilmore Girls" was written for her.

No, this isn't a memoir about GG, but as it was Graham's first role that lasted for more than a season, and what she is most known for, it makes sense that a lot of the book revolves around that. But, like most memoirs, the reader is brought through different parts of Graham's life.

As the book progresses, pictures are interspersed with the content, instead of having a middle section dedicated solely to images. I love this idea and it adds more to the story than usual.

I like the glimpse/reminder as to what inside show business was like in the '80s. However, it's so sad to know just how exploitative it has always been, asking for people to be vulnerable (and not in a good way); making females feel bad for themselves if they turn down a role. And while physicality doesn't "make" an actor or actress, many in show biz will look down on those who don't fit the "ideal."

It is therefore great that Graham had the confidence and self-understanding to realize fairly early what she was uncomfortable with regarding a role or even just a tryout. She also mentions that one must therefore know how to balance their art with personal comfort; differentiate between who they are and objectifying expectations.
It's about learning what it means to respect one's instincts.

I love that she used Carrie Fisher's books as an influence--and her defense of Fisher is spot-on!

She breaks down each season of GG by recalling why the show dates itself, what the fashion was like, what she loved about it, and thoughts on the season finale. She additionally provides behind-the-scenes information when applicable.

It's really crappy, the way the cancellation of GG was handled.

We learn more of how <i>Someday, Someday Maybe</i> was developed and written...and published.

The diary while filming "Gilmore Girls: A Year in the Life" is AWESOME.
★ ★ ★ ★ ★
lauren casula
This book is all about Lauren Graham and her life before and after Gilmore Girls. She talks about all of the most important parts of her life and how they led her to where she is now. She talks about her feelings about everything she's been involved with. She especially talks about her point of view with Gilmore Girls and how the show impacted her life. She talks about her feelings about the revival and what that meant to her as well.

I really enjoyed this book a lot. I listened to an audio version of it. Lauren Graham herself narrated it. She was fantastic of course. But then again, I'm a huge fan. I feel like everything she does is fantastic. Had I known she had written books before now, I would have devoured every book she has written long before now. I guess, as they say, better late than never.

The only real problem I had with this was that I feel that it was rather condensed. I feel like there was a lot of information that was left out because there just wasn't room for it. I could be wrong. It's just a feeling I got. Other than that, I really enjoyed the book quite a lot. I'd been excited about reading it before it was even released. I'm glad I finally got my hands on the book.

Normally, I would talk about the character and story development. Considering this is a memoir and not an actual novel, I don't think that I can properly talk about either. I'm glad that I was able to hear it though. It's nice to see the behind the scenes of one of my favorite shows of all times. I even loved the background of one of my favorite actresses of all times. I especially loved getting to know Lauren Graham a bit more. I didn't realize how much of herself she put in Lorelei until now.

I give this book a full five-star rating. Yes, I wish it would have been longer, but that's just me being biased. I could hear people talking about Gilmore Girls and the people involved in it all day long. I bet I could even go days hearing about it and not have enough of it. I listened to the audiobook of this, but I plan to get my hands on a physical copy and reading it again and again. I fully recommend!
★ ★ ★ ☆ ☆
donna ludwig
Whether you love this book or not will depend on your expectations--if you think you'll get deep insights into the making of Gilmore Girls you'll be extremely disappointed. There are only 20 pages about the original series in the small 200-page book. There are another 40 pages about the reboot Netflix series which is much more satisfying, but otherwise this book isn't long enough and doesn't have enough details about Parenthood (which only gets a few pages), her movies (barely mentioned), or her private life (just one incomplete chapter about Peter Krause). She write in a caricature voice that is her way of trying to avoid revealing too much about herself, and the project seems incomplete.

If you lower your expectations you'll be happy that Graham has written anything. She's notoriously private and ditzy, so her pulling together these minimal stories is a treat. But the stories almost always are incomplete, for which she blames her inability to recall much of anything. It's hard to believe how little she remembers from seven years of working on the original Gilmore Girls, and for that alone no one should give this book anywhere near five stars. While her breezy, goofy writing style makes it easy to read, it's her way to distract readers from the fact that the small book lacks much content and could have been a whole lot better. She obviously didn't write as fast as she could have...if only Lorelai wrote as much as she talked.
★ ★ ★ ★ ☆
fitria
I loved watching Gilmore Girls years ago and I really enjoyed watching the 4 short mini episodes and still want more, so I couldn't resist listening to Lauren Graham talk about Gilmore Girls in her book.

The book follows Lauren Graham as she tells us about the tales of her life. I listened to the audio version of this book and she narrates the entire thing so it was even more perfect!

Lauren starts off by telling us about her early days in acting and how she got her start. I loved hearing the details she gave about the important life events that shaped her into the actress she is today. I had no idea that singing was important to her at all since we didn't see much of that on Gilmore Girls. I enjoyed getting to know Lauren more as a person versus just her roles that she has played.

I loved getting to learn more about Gilmore Girls in the process of listening to this book. Lauren gives some highlights of her time when they were filming the original Gilmore Girls as well as information about the 4-episode reboot. I absolutely love that she feels the same way about the ending of the reboot.

My favorite part had to be about how she tries to keep her personal life separate from her work life. I enjoyed hearing about her family and other relationships that she had that she doesn't talk about that often. I also loved how she tried to incorporate all the important people in her life into the Gilmore Girls reboot.

The book felt very personal to listen too. I would suggest listening to this book as Lauren Graham narrating brought it to life. If you enjoyed watching Gilmore Girls or Parenthood I would highly recommend this book. This book doesn't have that much advice per say so I wouldn't suggest reading it if you weren't that interested in Lauren Graham.
★ ★ ★ ★ ★
adrianna
I have adored Lauren Graham's outgoing and fun personality ever since the very first episode of Gilmore Girls back in 2000. While, of course, I do not know her on a personal level, in interviews and public appearances she always seemed very similar to Lorelei Gilmore; fast-talking, kind and very witty. Her memoir isn't the first time she dabbles into writing either. She wrote the novel Somewhere, Someday, Maybe in 2013 which I read at the time not clocking until about mid-way through it was written by the actress, and I thought it was a very sweet fictionalised retelling of her own foray into theatre. So I had high hopes for her memoir and I wasn't disappointed.

Lauren's sparkly personality shines from the pages, as she takes us through her personal life and career through essays on topics such as Gilmore Girls (including a recap for each season as she selflessly barricaded herself into her house to rewatch the whole show from start to finish), the tough position of women in Hollywood, her start in theatre, Parenthood, and much more. The stories are insightful but most of all feel incredibly personal through her fun and chatty writing style.

Lauren really is charming and funny, not to mention very open, making this an ace read until the very end. My favourite bits were any and all Gilmore Girls references (of course), the hilarious sequences about her time at Barn Theatre (SO funny), and Old Lady Jackson. My only minor niggle is that the book felt a bit short, but perhaps this is the case to allow plenty of material for a potential follow-up? I hope so, because I definitely want to read more from Lauren in the future!
★ ★ ★ ★ ☆
nicki lewis
I wanted to read this book since the first moment that I saw it. Yet 2017 passed and it still was in my TBR pile. I finally decided to make it a priority. I am so glad that I did. Graham is hilarious, and it was especially interesting to hear about her projects in her own words.

The writing was especially good. Grahams' voice was apparent throughout. It was humorous, but also serious at the same time. It has an amazing quote on body image:

"Plus, I think it should be against the law to feel down on yourself regarding any issues that Oprah is still working on, and OPRAH IS STILL WORKING ON THIS ISSUE. She has rubbed elbows with heads of state and every celebrity in the universe, opened a school in Africa among other accomplishments, made millions of dollars, and helped scores of people live a better life, but, by her own admission, she is still working on diet-related topics."

The book has a definite structure. The book is more thematic than chronological. She addresses issues that are important to her, in addition to her life, and her career. There is a little bit of everything in this book. I think she has one of the best writing tips that I have ever heard, and I have read tons of writing books. Sometimes within the chapters, she bounces around a bit, but it works adding more character to the book.

I found the book to be entertaining. I enjoyed reading it and had a hard time putting it down. It was light reading, funny, and at times eye-opening. However, I am a bit of a sucker for memoirs in general.
★ ★ ★ ★ ★
lana jackson
If you're a fan of Lauren Graham—co-star of Gilmore Girls among other things—you're going to LOVE this book. It's written as a series of essays, words of wisdom from the author. I HIGHLY recommend listening to the audio edition. It's a conversational type of book, so hearing the author narrate it herself makes you feel like she is right there in the room with you.

The beginning of the book was just okay, but keep with it. The rest of the book is FULL of awesomeness. I really enjoyed hearing her advice about being kind to yourself, dieting, and writing.

"But life doesn't often spell things out for you or give you what you want exactly when you want it, otherwise it wouldn't be called life, it would be called vending machine.
― Lauren Graham, Talking as Fast as I Can: From Gilmore Girls to Gilmore Girls

I would recommend this book to ANYONE, especially if you're looking for a humorous, feel-good book.
★ ★ ★ ★ ★
donna ruiz
Knowing that I already love Girlmore Girls as much as I do, I knew that Talking As Fast As I Can would be an enjoyable read for me.

I haven't read many autobiographies because I tend to get bored with them easily. But, Lauren Graham is just as funny without as a script as she is with one. This leads me to believe that her two favorite characters of mine--Sarah Braverman of Parenthood and Lorelai Gilmore of Gilmore Girls--have as much of Lauren Graham as I assumed they did.

I could almost hear Graham's voice inflections as she jokes and reminisces about her time on Gilmore Girls. It was a lot like getting an extra episode of my favorite show.

There was more to Talking As Fast As I Can, however. I enjoyed the peak into Graham's past as she shares her journey on how she came to be the entertainment virtuoso that she is now. I was able to laugh out loud at her hilariously endearing hiccups along the way.

I haven't yet read her Someday, Someday, Maybe. Even knowing that it's not a biographical look at Graham's life, I'm eager to read it just to get another morsel of Lauren Graham's winning charisma.
★ ★ ★ ★ ★
rupambika
I knew I had to get the audiobook for Talking As Fast As I Can because it's read by the author, Lauren Graham. Who wouldn't want to spend four delightful hours listening to Lauren Graham talk about her life? It was as enjoyable as I hoped it would be. However. Photographs are integral to the story and are referenced frequently in the audiobook. The digital audiobook I got from my library came with a PDF with all the photos but opening it proved to be as impossible as Rory Gilmore keeping a job. Lots of emails to Overdrive tech support later, I still couldn't open it. So GRRRRR. I felt lost in the story without being able to see, for example, the photo that got her the nickname "Hair Head." Instead of more pointless emails to tech support, I went old school and just got the physical copy from the library to look at while I listened to the audiobook. Sometimes technology SUCKS. Long story short - if you get the audiobook, make sure you get the photo file with it.

Lauren Graham's writing is full of personality and self-depricating humor. Her personality is so similar to the character Lorelai that I'm not entirely convinced that they aren't the same person. The short biography at the beginning of her life about parents, school, and growing up was never boring. I enjoyed the fun and creative ways she came up with to talk about her life, like a phone call with her dad to talk about her early years living on a house boat.

Talking As Fast As I Can might look fluffy with it's cute cover, but I walked away with some lovely insights. Her very relatable experience of going against her instincts on what she was comfortable doing in her acting career and how broken it made her feel. About how life is a journey and not a destination. Sometimes it's good enough to talk about getting a tattoo instead of actually doing it.

Often, waiting reveals the truth about something, and not responding to your every impulse can save you the heartache of waking up in the morning with a sense of regret, [...] with a lot of tattoos on my upper butt area that I'd then changed my mind about.

-Lauren Graham, Talking As Fast As I Can, pg 157-158

The loveliest of insights was why the character of Lorelai Gilmore is so compelling. Lauren talks about various roles she had done in her career that were either a girl on the town or a mom. Lorelai Gilmore was a delightful combination of both. That character broke the sterotype that women are either one or the other. It's so true and it's so easy to see why so many women (including me) love that character.

There's a section in Talking As Fast As I Can where Lauren gives opinions and behind the scenes on all the seasons of Gilmore Girls, including the newest one, A Year in the Life. I have seen that show so many times that even though I was listening to this in the car while my husband drove way too fast on the freeway, I knew exactly what she was talking about. Please continue with your lovely commentary, Lauren.

Besides the commentary, my favorite part was Lauren talking about becoming an author. Her writing advice was awesome and I have been using it with a lot of success to resurrect this blog. She calls it Kitchen Timer and it's a variation of the Pomodoro technique. If you are a writer, get this book immediately, write down the entire Kitchen Timer technique in a notebook, and follow it religiously. (It's on pg 144-148. I would type it here but that's a lot of quoting. Besides, why don't you want her wonderful book??)
★ ★ ★ ☆ ☆
linh nguyen
I am a huge Lauren Graham fan and loved Gilmore Girls. This is a fun book to listen to as narrated by the author. It is lively and well written and full of personality. My complaint is more about the fact that many photos are referenced throughout. Having bought this ONLY in the audible format, I have no way to see what the photos the author refers to actually look like. It piqued my curiosity greatly and I was disappointed that I could not see the pictures. Other than buying the book again in hard copy, or downloading on Kindle, I guess I will just have to go into the next box bookstore that I find (if I remember), find the book and look at the pictures.
I would have loved to give 5 stars. I think that in some way the publisher should have made an adjustment for this, perhaps like including an addendum on kindle or perhaps a link online to view the pictures. I felt like I was missing something and had I known, I most likely would not have purchased the audible version of this book.
★ ★ ★ ★ ★
diep nguyen
Confession: The first time I watched Gilmore Girls I cried. Because the mother and daughter were so much like me and my mother and everything I always thought that her and I would be. The opening scene in the diner when Rory asks to borrow lip-gloss from Lorelei took me back to when my mom would come ask me to borrow my lip-gloss and do her hair. It was like a shot to the heart that hurt so much and yet was one of the best things I have ever felt.

My mother had me when she was 18 and I lost her when I was 18. Weird coincidence? Who Knows...I do know that I always heard about people binge watching the Gilmore Girls and saying how much they loved it. I then discovered it on Netflix a year or two ago and couldn't stop watching even though it toyed with me emotionally.

I somehow felt closer to my own mother watching Lorelai interact with Rory. The old timeliness of it and the comfort of old school 90's things was home to me.

Listening to Lauren Graham read her own book to me gave me that feeling again even though she wasn't playing Lorelai. The way she thinks and talks about things is so real and hilarious and relatable. After listening to the audio book I will definitely be picking up a physical copy of her book so I can actually see the pictures she refers to in the narration. Highly recommend this to fans of Gilmore Girls and anyone who loves Lauren Graham as much as I do. (although not so much in a stalker sense, more of an admirational one. Just to make that clear, because I know what some of you were just thinking. Perverts, all of you!)
★ ★ ★ ★ ★
kazima
I listened to the audiobook version of this book, which I highly recommend others do as well, but I also insist that if you listen to the audiobook, you listen to it at 1.25 speed or greater. Honestly, for a book with a title like Talking As Fast as I Can, you just have to listen to it at an increased speed to do it justice. I promise. Also, if you're a fan of Lauren Graham because of her role as Lorelai Gilmore, the pace won't seem weird at all.

This book was a fast listen for me, granted it's relatively short so that was only about 4 1/2 hours of listening time, but I was so interested in it, I actually did extra housework just to keep listening so I could finish it sooner. And while a significant portion of the book focuses on Graham's time as Lorelai Gilmore (and that's what stands out most to me overall because it came at the end of the book), she also talks about her start in show business and even tells us THE Hollywood diet secret to ensure you stay in shape (essentially you can only eat ice chips made from pure, vegan, Himalayan spring water...I don't think she actually says that, but it's the basic gist of things.) Her actual advice on dieting is to figure out what works for you and ignore the hot diet fads espoused by celebrities because in most cases they're not going to work for large portions of the population and end up just being a waste of money. It's pretty solid advice if you ask me.

The part of the book that I enjoyed most was her reflections on filming Gilmore Girls though, because that is the role I love her in most, and according to this book, it's the role she most loved (but maybe she was just saying that because of the reboot.) At one point in the book, Graham talks about how there are basically two roles for women in Hollywood: the hot single chick living in the city and the mom, and once a woman reaches a certain age, she is stuck in mom territory. As she was describing these two roles though, I felt like both of them fit Lorelai Gilmore, which makes sense because she was such a young mom (also somewhat irresponsible). Graham also made my eyes leak when she talked about Ed Herrmann not being there to film A Year in the Life, so you may want to have some tissues handy.

Overall I give Talking as Fast as I Can 5 out of 5 stars and highly recommend it for fans of Gilmore Girls. Lauren Graham really does seem to actually be Lorelai Gilmore.
★ ★ ★ ☆ ☆
susie kant
Talking As Fast As I Can is a rather interesting celebrity memoir. Instead of being organized chronologically, it has a more theme-based organization. And it's kind of a mesh of memoir, advice book, and essay collection. Lauren shares her history as it relates to her acting career, and as promised she talks about her time on Gilmore Girls, both the original series and the reprisal. But she also shares relationship advice and tips for those wishing to get into acting. And then there are some bizarre antidotes that almost resemble essays, i.e. one about electronic devices for children.

This book didn't have as much humor as some other celebrity memoirs, but I love Lauren Graham's sense of humor, so I really loved all of the humor that was in this book. I am a huge fan of Parenthood, so I loved when she talked about that show as well (which was not very much, sadly).

I thoroughly enjoyed listening to this book, but it's not something I would listen to again, and I don't think you have to rush out and read it. I did promptly watch the Gilmore Girls reunion episodes on Netflix right after I finished this book though because I had to know what she meant about the last three words in the series. And I am now re-watching Parenthood on Netflix because I wanted to know what she meant about the style of dialogue in that show.

Blog: Opinionated Book Lover
★ ★ ★ ★ ★
hari prasad
It was such an excellent experience reading this book because I learned so much about the woman behind the character I adore on Gilmore Girls! This book has a lot of stories about her life from a young age to present day and serious information but there's also a good half of bits and humorous monologues. I'd course, my favourite chapters were the ones about Gilmore Girls but I'm happy to say that I enjoyed all of the chapters in her book.

For the first chapter dedicated to Gilmore Girls, Lauren locked herself to her home and watched the seven seasons while making commentary on them. This was so awesome to read because you get little insights into her time on set and also just get to reminisce with her which is lovely. It was so wonderful to read the little bits about her relationship with Alexis as well since they were such an amazing team and bonded off screen as well. I also loved that she talked about Dan and Amy leaving at the end of season six and the continuing issues with season seven not feeling right with the direction. I'm glad to know that they didn't actually plan for that to be the ending but thankfully wrapped it up partly anyway.

The second chapter about Gilmore Girls is focused on A Year in The Life, the revival. This has much more detail because she wrote diary entries as she filmed and inserted them into this book. I love reading about things I would never have known if it hadn't come right from her hands to this page. A particularly touching part was the entry about Carole King performing for the cast but basically, all the entries were tinged with sadness as the cast and crew are so emotional with the realisation that they get to come back into this wonderful world.

I love that Lauren discusses the ending of A Year in the Life and that she thinks it's a total cliffhanger as well. She writes about how everyone else just seems to nod and shrug it off as she brings it up with several people that know about the last four words which seems mighty suspicious.

Then the last shot of the revival is surely one of the most memorable moments of the show. Lorelai, Luke and Rory with the wonderful song "Reflecting Light" that is (as we all know) Lorelai and Luke's song. It sounds so right to imagine the slow and beautiful ending of a fast paced and wild show. This book really takes you on an amazing journey and I think I need to rewatch Gilmore Girls (and the revival) for the millionth time again now!
★ ★ ★ ★ ★
kellian clink
Lauren Graham will always be Lorelai Gilmore for me. And reading this book only reinforces this image in my head. The real Lauren Graham is so much fun! I had seen her in a couple of interviews, but I never got around to see Fatherhood, her other big show, this though didn't stop me enjoying this book immensely. Lauren starts talking about her life way before she landed the role of her life as Lorelai. And I found those first chapters really interesting. She has a special way to make you part of the story, with constant ironic comments and direct interactions with the reader.

Her chapters are also accompanied by photos of the time she is talking about and this helped me a lot to connect with her. After getting to know the young Lauren, we get to the chapter where she talks about the first 7 series of Gilmore Girls. I absolutely loved this part. I remember first watching them, when they came out and loving everything. As I have grown up, and have rewatched them all a couple of times, I have started to also point out things that might seem weird now, like their clothes or the fact they did not have mobile phones. So reading Lauren also pointing these things out was a really fun experience.

There's another chapter later in the book dedicated to the revival they aired this past year and I found this chapter fascinating. How she wanted absolutely everyone in her close circle to make a guest appearance or how she instantly connected with Alexis (Rory) again after all these years. And how could she not know about the 4 words? Lauren, seriously, in which planet do you live in? If you love Gilmore Girls, this is a book you cannot miss at all. There are so many little details she reveals!

But the book is not only about Gilmore Girls. Lauren, as I said, is a very fun narrator and as she tells us about her struggles to find a boyfriend, her struggles to become an actor and her struggles to actually believe she had finally become actor (yes, she has struggled a lot during her life), you become totally observed in her story. I found especially hilarious the chapter in which she talks about how she ended up being a judge for Project Runaway. She is definitely too nice for reality TV.

Talking As Fast As I Can is a really fun book and quite a quick read (it flew by for me, I had so much fun). Definitely a must read for any Gilmore Girls fan, but also recommended for anyone in need of a good laugh.
★ ★ ★ ★ ☆
joan lee
I listened to this within two days. It was a short book so that wasn't hard. And listening to Lauren Graham read it definitely helped. It was kind of like listening to Lorelai Gilmore herself talk. Fast paced, witty, quippy and entertaining. I laughed out lout multiple times. And I rarely laugh out loud while reading. I haven't read Lauren's YA novel but I would like to in the future. The tone of this book was light and fun but it still dealt with important things. The only downside to the audio is not having the pictures to look at. It was interesting to hear about her writing Someday, Someday, Maybe and I think I might give that writing process she referenced a try.

Of course, some of my favorite parts was hearing about Gilmore Girls. I teared up more than once when she talked about filming "A Year in the Life." This was fast, fun listen. I'd recommend it for fans of Lauren Graham's or fans of Gilmore Girls. Maybe get the Kindle edition and audio if you can swing it. Seeing the pictures would have been really nice but listening to Lauren read it was priceless.
★ ★ ★ ★ ★
clare szydlowski
I loved her as a Loralei Gilmore, so (of course) I had to read her book. There are so many quotes from this book that I love. The part that truly resonated with me the most was her chapter on "Did I "make it" in Hollywood" and her story as "Old Lady Jones". The latter I literally screen grabbed and sent to my husband. He's an avid hiker and part of why he chooses that hobby is to be outside and to unwind/unconnect with the digital age we live in. Everything she says about everyone staring glossey eyed at their phones is soooooooooooooo true.

We need to learn to look up and enjoy that skyline, spend 30 mins a day to do truly nothing-- read a book, write in a journal, walk around the neighborhood, whatever it may be, you need that one hour of solitude for yourself (which is why I now get up at 4:30 in the morning). There is such a great thing about starting your day with this reflective period (sorry, like Lauren, I got off on a tangent).

This book as so many personal essays, great stories from both Parenthood & Gilmore Girls, that if you're a fan of either show, you HAVE to read this book. It truly is one of the best books that I have ever read from a celebrity and I really feel like what she is writing is truly from her. It just has a "Lauren" authenticity to it.
★ ★ ★ ★ ★
yasin gregg
If you're a fan of Gilmore Girls or Parenthood, you will absolutely love this book. If you've ever wondered if you and Lauren Graham could ever be friends in real life, then thought, "No, that's impossible, she's a huge star. She wouldn't dare be in the same breathing space as a normal like me," all I can say is that by the end of this book you will feel like you could. She doesn't come off as pretentious - a difficult task when writing about one's own stardom - and rather than beat you over the head with how much more amazing her life been been than yours, she makes you feel as if stardom just happened, and somehow she managed to retain her humanness. She is humble, yet doesn't dicker around with her success. I cannot explain how she achieved that marvelous mixture, yet somehow she did.

It's a quick read; for me it was roughly six hours from start to finish, perfect for a Saturday afternoon. I would caution that if you haven't seen Gilmore Girls, either the original or the reboot, wait, though she herself actually warns readers of potential spoilers coming in the reboot chapter, something stars rarely do. Usually they assume you quit your job the day it first aired so you could watch it immediately, so of course you know the ending. Again, she's different, more human.

I would also recommend reading Someday, Someday, Maybe before reading this book, as she devotes a chapter to the writing of that book, which I had to skip over, since I plan on reading that one next. If you can't wait, and still plan to read her fiction novel, you might want to make a note to skip the chapter titled, "Someday, Someday, Maybe You'll Believe My Novel Wasn't Completely Autobiographical," and then return to that chapter afterward.

Her natural humor shows through quite a bit. More than a few times I found my husband looking over at me on the couch wondering why I was chuckling. It feels like Lorelai herself is talking to you through the pages. She gives just enough description without overdoing it. The balance between her creative writing and sticking to the rules is spot on.

Highly recommend for anyone who loved Gilmore Girls, or anyone who loves Lauren Graham. You will love both even more after this read.
★ ★ ★ ★ ☆
sameer
I will be totally honest. I read 99.8 % fiction. Reading for me is an escape, a chance to travel from the comfort of my home. When I select a book outside the realm of fiction, it is more often than not a history book surrounding an event or era. So why did I listen to Talking As Fast As I Can? Gilmore Girls. The show began in 2000, I was a young stay at home mother of three and that hour spent in Stars Hollow was magical. Rory loved books; I loved books and Lorelai's addiction to coffee rivaled my own. I loved the flaws and the dynamics of the friendships. Later, I would watch reruns with my daughters. I think, I will always look back on the show fondly.

I was curious if Lauren Graham was anything like her character Lorelai. Boy, was I rewarded. Graham was pure, awkward, and at times downright funny. Her story felt honest. It was refreshing. She felt like someone I could hang out with over coffee. Like myself, Lauren is a private person and reveals very little about her life, but what she does is wonderful. She had me giggling, connecting and admiring her for just putting it out there. Her stories about dating and her husband were priceless.

Graham highlights how she got her start, goes through the seasons of Gilmore Girls, talks about the final season and the reunion. She also gives some highlights on other roles she has played like those of Sarah from Parenthood. We also get tidbits about her life as a child, and while this book doesn't go into any real depth on any particular subject, it was fun to listen.

If you are a biography junkie this might leave you craving more, but if like me you don't need all the dirty secrets but want to have a friendly chat with an actress you admire, grab Talking As Fast As I Can.
★ ★ ★ ★ ☆
matt lazorwitz
I love Lauren Graham. From Parenthood to Gilmore Girls, she's kept me laughing and entertained. When I saw this memoir was releasing soon, I knew I had to read it. And of course I had to go the audiobook route because LAUREN NARRATES!!! My absolutely favorite thing ever when it comes to audiobooks is when the authors narrate themselves. Hearing the story told through the author's own voice is absolutely incredible.

I personally didn't watch Gilmore Girls until only a few months ago where a friend of mine (Ahem... Crystal... ahem) insisted I check it out. I binged the entire seven series and LOVE IT!! But before I ever watched Gilmore Girls, I had already fallen in love with Lauren and her character on Parenthood, Sarah Braverman. There are certain characters that I connect with, especially when I can tell that in real life they're genuine, sincere and a joy to watch on tv. Lauren Graham is one of those actresses for me.

What you can expect with this book is Lauren's adorable humor, witty remarks, and fun-loving personality. If you're anything like me, you'll be smiling from ear to ear while listening to her silly stories from her childhood, time as Lorelai on Gilmore Girls, and even a bit about her romantic encounters throughout her life. I adored hearing Lauren's story told in such a fun and entertaining way.

I really didn't think it was possible to love Lauren Graham more than I already did, but guess what... I do now! She's simply adorable, and I truly hope she writes more. Though I never read memoirs, this is one that I truly loved and I would definitely recommend any Lauren fans check it out.
★ ★ ★ ★ ★
nachiappan
I'm one of the biggest Gilmore Girls fans out there. In a big way, this is because of Lauren Graham's character, Lorelai Gilmore. And because of this, I picked up Graham's novel Someday, Someday, Maybe when it came out. I enjoyed it. Graham isn't just a talented actor, she's a great writer. When I heard about Talking as Fast as I Can, I got even more excited than I did for Graham's novel. Turns out, my excitement was warranted. Graham's fiction is great, but her non-fiction is even better.

One of my favorite parts of this book was where Graham reacts to each of the Gilmore Girls seasons. It was great to get the actor's own thoughts on what I've watched dozens of times over the last fifteen or so years. And the section where Graham discusses all that was involved in making Gilmore Girls: A Year in the Life happen, I gained a better appreciation for just what went into its creation.

But the Gilmore Girls and Parenthood parts of this book weren't all that made it what it is. Getting to hear about how Someday, Someday, Maybe came to be makes me want to read it again. And hearing about Graham's early life was also a reason I wanted to read this book in the first place. Being part memoir, part essays on various projects and key issues, this collection is a great read on many levels.

I only wish it were longer. I want more from Graham. But I'm happy to wait for another novel or a similar non-fiction book. I'd read anything that comes out. It's not just my inner fan-girl talking. Graham backs it up with her her writing.
★ ★ ★ ★ ★
rozhin
What I Liked:

Writing. I'd forgotten how great of a writer Graham because I read her ficion novel years ago. However, the memoir was well-written, full of great jokes, and I loved listening to the audiobooks.

Message. I was not expecting to connect with the memoir as strongly as I did. I loved Graham's tips on meeting writing deadlines and they will be helpful in my future career. Graham is down to earth and a lovely person! I hope that she will keep on writing and I cannot wait to read more from her in the future.

Humor. I'm glad that I decided to listen to the audiobook because Graham was a great narrator and it had some added features (phone calls with her dad and publisher). The humor was a great element and the audiobook was the perfect way of expressing it.

The only thing that disappointed me about the memoir was the length! I would seriously would have listened to a 500 page novel.

I recommend checking this out for Graham's amazing humor and writing and all of the Gilmore Girls goodness.
★ ★ ★ ★ ☆
susanlsimon simon
I am huge fan of Lauren Graham, especially her character from Gilmore Girls. I loved that she was the one who narrated her audiobook, as it just brings something really special when listening to her. The writing is exactly like she normally talks, so I highly recommend the audiobook version over reading this one. I tried both.

Of course, my favorite parts were when she was talking about her role on Gilmore Girls. I loved learning little tidbits about the show and more about some of my favorite characters. When she talks about the return to Gilmore Girls, I even got choked up when she was talking about her "dad" and how emotional she was from the return.

I loved learning more about her as a person. Her childhood was very interesting and I enjoyed learning more about it. I also really like how she continues to be positive about life as she walks us through her career.

This was a very short read, and I wish there was a little more. Overall, I really enjoyed this and learning more about Lauren Graham and her career.
★ ★ ★ ★ ★
liz marsh
I've watched some of actress Lauren Graham's work over the years. TALKING AS FAST AS I CAN is a great look behind the scenes of her work with The Gilmore Girls and Parenthood and other parts of her work and life. As I listened to this audio book, I grew to admire her persistence and skill in a challenging profession—acting.
One of her stories which grabbed my interest was when she spoke about starting to film Middle School based on the books by James Patterson and Chris Tebbetts. At a dinner for the cast, Graham was seated next to James Patterson, the mega book author. Graham asked him a question that he has been probably asked many times, "How do you do it?"
"He turned to me and said, 'Keep going, keep going, keep going.' Whoa. That pretty much says it all, I guess."
I listened to TALKING AS FAST AS I CAN from cover to cover and found it engaging and worthwhile. I recommend this book.
W. Terry Whalin is an editor and the author of more than 60 books including his latest
Billy Graham: A Biography of America's Greatest Evangelist
★ ☆ ☆ ☆ ☆
lacey
I really enjoy reading autobiographies, especially on audio. I get to experience other people's journeys, their passions — be privy to all of the little things that are special to the author. Well, this book fails on most counts. I picked it up knowing little about Lauren Graham or her Gilmore Girls series. The book seems to be written with its sole purpose to promote a reboot of Gilmore Girls. There are lists that tell you about each season of the show and glimpses at Grahams's path to stardom. Everything is random and page-filling. And she can sing! But at its core, the book never delivers a happy or fulfilling message. Graham complains about many parts of the Hollywood culture, a lot, but at the same time is entirely wrapped up in its caste system. She provides a funny anecdote about not answering a crew's question for what type of "substitute" meatballs she will eat. And ha, ha, she'll just tell him that she's too busy to decide, for a whole bunch of times, and keep him waiting... Isn't that funny? And she ends the book by saying someone stole her coat! (the one she stole from wardrobe in the first place… but hey that doesn't count because it's a tradition for actors to steal things on successful series). The book dissolves into a stereotypical Hollywood cloud — but it's all real, ugh. Maybe those who know more about Graham will have a broader perspective and can put her words into a better context, but as a stand-alone it's not a good look.
★ ★ ★ ★ ★
mike t
Talking as fast as I can is an insightful look in to Laurens life, including an insightful look in to diets and the tricks to losing weight ... spoiler alert there isn't one. She gives us a frank discussion on botox and cosmetic surgery and why shes likely to never have either. She touches on the medias obsession with her love life (or lack of one) and the disbelief from many that she may actually be writing a book, all by herself.

But for me, the best part was her recap of all 7 seasons of Gilmore Girls. I even managed to feel a little teary as she talked about the show being cancelled after season 7 and the uncertainty that meant they never really had a chance to celebrate the shows success or say goodbye.

If you are one of the few who haven't yet seen Gilmore Girls: A Year in the Life you may want to skip the last chapter as it does contain spoilers. However, it doesn't spoil the last four words.

I've seen a few interviews with Lauren, and its safe to say that she has managed to capture her personality between the pages.
★ ★ ★ ☆ ☆
tom prigg
My review: I didn't love the book, but I didn't hate it either. I was honestly expecting so much more because of my love for Lauren Graham. In reading this book, you discover that she really is Lorelei Gilmore. I don't think she really had to try or act! Super energetic, fun, and witty. Her book is an autobiography of how she got started in show business. It does jump around a bit and felt like your typical story of how someone makes it big. What made this book worth reading, is the last chapter, about 40 pages long and in the form of a diary (well, excerpts). It was an account of Lauren's return to Stars Hollow. You get a glimpse of what it was like being on set again, how everyone has stayed in touch, the emotional connections, new faces, old faces, and her thoughts on the famous "last four words". I honestly felt her diary should have been a standalone book and wanted to know more.
★ ★ ★ ★ ☆
bill o connor
This is such a fast read and a really enjoyable one, too! I am a huge GG fan, watched all of the original multiple times and the revival and have my much loved I'd Rather Be Watching Gilmore Girls sweatshirt and Luke's Diner mug. Lol. So, I'm a big fan going into this book and I expected much of it to be about GG and it was-I absolutely loved the diary/behind the scenes/memories of the both original and revival. But I was pleasantly surprised by her info on her life and background. I listened to the audiobook and got a hard copy from the library to read along. I have to say I find most audiobooks blah and slow but she reads this beautifully and with such humor. She doesn't just read it, she breathes her life into it. A lot of narrators-even ones reading their own work do not really manage that. Now, I'm not a blindlessly devoted fan because I love GG. There were parts of the book that seemed random, or I didn't connect with-mostly musical theatre parts or diet talk-but the GG parts and my favorite section of the book-the chapter called Look Up!-more than made up for any parts I didn't connect with.

This is certainly a book for a fan of Lauren Graham and/or Gilmore Girls.
★ ★ ★ ★ ★
anish
Lauren Graham's book Talking As Fast As I Can: From Gilmore Girls to Gilmore Girls (and everything in between) is a collection of essays and anecdotes about life, showbiz, what it was like to revisit a character after saying goodbye for years in between. The book is personal without being exposing; like this is just a small layer of a very interesting life (and I think Graham would appreciate that statement).

I loved reading what Graham had to talk about. I love the way she's sarcastic and sassy and never seems to take anything too seriously (or at least that's the persona she's presented to the world and I like to think she's a rather genuine person). In reading her book it was like listening to her talk (as fast as she can) and it was perfect. I loved reading her thoughts, her experiences, her crazy analogies and tangents. I could probably listen to Graham talk all day so reading her talk all day is good too.

I first started to enjoy Graham's work with Gilmore Girls which I came to much later in life (like when Netflix started streaming it, later) but I was just as excited as the lifelong fans that there was going to be a revival. I ended up finding a few other bodies of Graham's work (Parenthood for example) and I always enjoy her characters and her style. I was eager to read her book because I felt like somehow we clicked. We were both quirky and fun and were constantly getting told to speak slower (or at least her characters were I couldn't say for sure if she did in real life but I got that vibe).

I was really excited to see that as I was reading Graham does write as fast as she talks. This was somehow reassuring to me and made me feel as though I had made a good choice in people to find cool. (Lauren if you ever read this just realize you're up there with people like Obama sooooo). As someone who is a bit quirky and who does talk rather fast and who does always seem to be tapping to her own beat it's always so wonderful to read stories of other quirky, fast talking, beat tappers (Felicia Day I'm also looking at you). Anyway, cuddling up with Graham's book was like cuddling up with hot tea in the middle of winter. It was comforting and cozy and perfect.

I really enjoyed getting to step into Graham's head for a little bit and to relive Gilmore Girls (again!) through her eyes. I loved hearing tales of her early years and friends and advice! (I promise to listen to OLJ more often Miss Graham!)

It was a lot of fun and great story telling.
★ ★ ★ ★ ★
esraa mokabel
I've loved Gilmore Girls from the start. I vividly remember watching the pilot episode in high school and recording them onto VHS tapes when I knew I wouldn't be home (I know, the VHS reference makes me a dinosaur). So the reboot last November was magical. It was like visiting an old friend you haven't talked to in forever. To hear Lauren Graham's story "from Gilmore Girls to Gilmore Girls (and everything in between)" was truly a laugh. The pacing was spot on. Her chapters were very well thought out, each with a purpose and not just a "here's some random stories about my life." It was a quick and easy read (only 200 pages), and I seriously read this in a day. From hearing about her nomadic childhood to starring in two hit series, Lauren Graham shows us that it's okay to laugh at yourself and still respect yourself. And does anyone else think the reboot ending was a cliffhanger instead of closure? Because Lauren Graham does.
★ ★ ★ ★ ★
shelley sykes
If you're a fan of Gilmore Girls, or anything else Lauren Graham is in, then I can't recommend this enough. I'm glad I listened to the audio version, because she reads it, but I kind of wish I'd also had a physical copy on hand so I could see the pictures she refers to while reading. (Also, she frequently mentions how often she cried while on the set of Gilmore Girls: A Year in the Life, and I may or may not have teared up a bit through most of the chapters on that subject. Especially when she talks about Edward Herrmann, who played her father on the show but passed away before they made the reboot.)
★ ★ ★ ★ ★
michele
I LOVE this book. I tried to not finish it in one night. I promise. I was trying to doze off and I couldn't sleep because I wanted to finish this darn book.
So I decided to go the Audiobook route and I am beyond glad that I did. Lauren's crazy personality shines through in the audiobook (Have it speed up and she sounds like her inner hyped up Gilmore we have all grown to love)

I've decided to add this to my favorites (And suggest it to everyone who will listen) simply because its a perfect book. Its funny and I felt myself smiling and laugh all through it. (It's been forever since I've laughed at a book other then a slight chuckle) Also I cried. Big time. AND STOP WITH THE LAST FOUR WORDS OMG. YOU ARE KILLING ME.

I just want to hug Lauren Graham and tell her to write another memoir type book. I want more. I want to hear more about her.

If you have been thinking about picking this up, do!
★ ★ ★ ★ ★
ryo narasaki
Reading this book is like sitting down across from Lauren Graham and hearing all her stories about her life. She addresses any questions you could think to ask her if you wanted to get to know who she is: her childhood, what it was like to break into the acting industry (complete with rough auditions and working in food service), dating and relationships, writing her novel, and of COURSE, what it was like to be a Gilmore. She's both honest and kind about everyone she's worked with, and she seems to be very transparent and real in this book. It is a short but very sweet memoir that is wonderfully well-written.
I would strongly recommend listening to the audiobook. She performs her own words brilliantly. However, you don't get to see the pictures that are printed in the book, which is my only disappointment.
Overall, if you're a diehard fan of Lauren Graham like me, it is a fun, enjoyable read and I would thoroughly recommend it!
★ ★ ★ ★ ☆
emma bohrer
Isn't it wonderful when someone is exactly like you hope they might be. I've loved Lauren Graham from the very first time I saw her on Gilmore Girls. I loved her character and always hoped that there would be some of her characters sweetness in her. I'm happy to say there is.

I listened to the audio book and it was a joy to hear her narrate it herself. I loved listening to how she developed a love of acting and the theatre. The paying the dues times, and the times when it all paid off.

Being a huge Gilmore Girls fan, listening to her telling all about the original series and then the latest 4 part show, was very entertaining. She really gets across the love they all feel for one another.

This memoir is interesting, sweet and smart just like Lauren Graham.
★ ★ ★ ★ ★
pam chapman
Written as a memoir with heavy emphasis on her time spent working on the original Gilmore Girls show as well as the reboot, Lauren Graham regales us with her tales. Everything from houseboat living, kindergarten skipping, and butt auditioning to her major film successes both on the small and big screen. Oh, and thanks for filling us in on the top secret Hollywood diet secrets, you've saved me oodles on diet books, much obliged! This book is light and fun, witty and downright hilarious. I'm not even going to try and lie and say I didn't tear up as she described her time back on set for the Gilmore Girls revival. (Ok.... confession..... it was a downright ugly cry...there I said it.) Thank you Lauren for opening yourself up and giving us a glimpse into the life of the women behind the infamous Lorelai Gilmore!
★ ☆ ☆ ☆ ☆
pietrina micoli
While Lauren Graham clearly comes across as a bright, funny, and warm person, and I absolutely loved her in " Gilmore Girls ", this book was not an enjoyable read. It was very disjointed, all over the map, and left me feeling like it was a money grab with little thought given to the reader.
★ ★ ★ ★ ★
lindsay hunter
I got this for Christmas and I absolutely loved it!!! Like when Gilmore Girls ended and when I finished watching the reboot, I was so sad it was over. I'm a huge fan of Gilmore Girls and Lauren Graham and I want her to write more books, I have read Someday someday maybe. For those reviews being so critical of the fact that there weren't more Gilmore Girls references or details, Lauren Graham is a person and her role and that time in her life is not all that she's done and not everything that she's experienced. Without giving to many details, I hate reading reviews where there are spoilers, reading this book gives you more of an insight as to who Lauren is. Reading about real life events that happened during filming and to be given dates when certain things were filmed made me think "wow". And to really find out what went into making the reboot happen and how last minute some things and roles were was really shocking.
★ ★ ★ ★ ☆
kristenhaynes2
I've been a fan of Lauren's since the Gilmore Girls days and after watching those 4 episodes on Netflix I really really wanted to read this book.

She is very funny in the book and I kept hearing her voice when I was reading the book, it was just a really fun experience.

I knew next to nothing about her life growing up and also about her time in Parenthood (I have now watched every episode) and of course her time in Gilmore Girls, as a fan of the show it felt incredible to get these little tidbits of her time there and what it was like filming the last episode.
★ ★ ★ ★ ☆
irfan
Fun, quick read. If you're a writer the recipe for guilt- free, productive writing that's listed about 3/4 of the way through the book is worth the price of admission alone. I did feel we were held a bit at arm's length, as you would a chance met acquaintance. But just because you write a book it doesn't mean the works needs to know your deepest heart. But sometime it would be nice to hear. Lauren is an interesting person who I think I would enjoy as a friend. Also, very Interesting info in the insides of making a show like Gilmore Girls.
★ ★ ★ ☆ ☆
michael goldberg
I wanted to love this book because I love Lauren Graham and Gilmore Girls. I didn't. This book is not Graham's best effort. It's a lot of rambling about this and that and nothing at all. There are a few interesting insights about Gilmore Girls, and a little I didn't know about Graham's early career. Otherwise, it seems to be a quickly written read designed to capitalize on the Year in the Life mania. Borrow it from the library or a friend if you want to read it. That way you won't be sorry you spent the money on this rather than saving it toward a new pair of shoes. There's a difference between fast talking that is entertaining and witty and fun (Gilmore Girls) and fast talking that simply fills the pages (this book).
★ ★ ★ ★ ★
christine ballesteros
Disclaimer - I am a long time Lauren fan. I love Lauren (almost) as much as I love Lorelei Gilmore. After reading, "Talking As Fast As I Can" - I am convinced that Lauren feels the same way about her too.

This charming, funny and emotional journey through Lauren's life was a delightful read. Honestly, I really needed a book like this. I am still reeling from recent national political events and have been struggling this fall. The anticipation of the Gilmore reboot and book from Lauren are two very bright spots in a dark period for me. I need a good laugh & something comforting. They both delivered that in spades.

I find Lauren's voice so relatable and just like sitting down with a long-time girlfriend. She's honest, hilarious and self-depreciating. What's not to love? Hearing all about Lauren's upbringing felt like a view into my childhood (except the houseboat bit). Maybe that's why I have always felt such a close affinity to her. Now, don't get me wrong - I'm sure there are thousands of other women out there that think Lauren could be their BFF as well. I think that's a huge part of her charm. We all respect her. Want to be like her. And, most important want to be friends with her. That's the biggest compliment I know how to give.

I loved this book. If you are a Gilmore Girl, you'll love it too. The happy surprise is that it's even more than that. It's full of reminders to be our own best friend, advocate and cheerleader. I think we can all use those extra nudges from time to time. This book is a real joy.
Cheers!
Carrie
★ ★ ★ ★ ☆
dries dries
I avoided Gilmore Girls countless years, always finding it hyperirritating in passing. My mom became obsessed with the show, and I tried to jump in somewhere in the middle when she was on her second binge session - but my brain couldn't appreciate the speed of the dialogue. So damn annoying, I thought. When she started her third session, I thought, I must be missing something. So, from the beginning, I was gently eased into Stars Hollow. And I became attached to Lorelai Gilmore and Lauren Graham. I had always appreciated her work as Sarah Braverman on Parenthood, but Lorelai understandably has a cult following. After watching three seasons, I wanted to read something light and funny again (after a disappointing experience with Bossypants) and came across this Lauren Graham title. Mildly embarrassing to be a fan, but I appreciate her lighthearted humor and quirkiness, and her life as an actor is interesting and inspiring. I had to skip a few parts due to spoilers but really enjoyed this quick read.
★ ★ ★ ☆ ☆
rachel
A quick read and a fun way to spend a little time with actress Lauren Graham, whose interior monologue sounds very much like her breakout role of Lorelai Gilmore. Graham shares a little bit about her childhood and experiences breaking into show business, but most of this memoir is devoted to her time on the set of Gilmore Girls and its recent Netflix revival. I wouldn't really recommend it if you aren't a fan of that show, and even for fans there aren't really any major revelations or insights here. But Graham is an entertaining writer, and the book is generally a breezy beach read.
★ ★ ★ ★ ☆
jeff ropiequet
I write this review as I watch the end of "Gilmore Girls: A Year in the Life" on Netflix, so know that I am a huge Lorelai Gilmore fan.

Overall, I feel that Graham is somewhat mom-like, which I enjoy. Personally, she makes me feel better about my "old timer" mentality and lifestyle, but I am left wanting more from what I felt was to be a memoir. I want to know more about her years working hard, living single. I love her stories about college, theater programs, and writing her book(s). Her voice is clearly much like Lorelai's, which shows just how much Graham made Lorelai as much as Lorelai made Graham.

I recommend this book to anyone who enjoyed Gilmore Girls. I recommend it to anyone who also enjoys fun memoirs
★ ★ ★ ★ ★
christina west
Don't read this book. LISTEN to it! Lauren's perfectly fun, conversational reading of her own words and feelings makes this book even better than I could have hoped. If I could have loved Lauren Graham any more, I do now. There wasn't a moment that I wasn't completely enthralled and engaged in each word. (Also I wore a big, unexplainable smile for the majority of the book.) She and I clearly should be friends. In some amazing way, Lauren was able to write what felt like pure vulnerability without revealing too many secrets of her private life. It was done in such a classy, perfect way to open up but still hold dear her private moments. Simply lovely.
★ ★ ★ ★ ★
laurenleigh
I mostly loved this book. Being able to get a behind the scenes look to not only Lauren Graham herself but Parenthood and Gilmore Girls was definitely worth the read alone.

Lauren writes how she speaks, very fast and very witty. It makes for a fun read all around and I found myself laughing more than I usually do during autobiographies.

The only things that brought it down a little for me were some parts that just seemed like they needed to be edited a little better. Including a discrepancy where she mentions a plot point for season 2 of Gilmore Girls (during her viewing of it for this book) and actually got the plot point wrong. Lauren Graham is obviously a very talented writer and this book clearly shows that, but for me it wasn't quite 5 star material.

You'll laugh, you'll cry, and you'll laugh some more as Lauren Graham tells you how she got her start, hustled like hell, and is still giving it her all.
★ ★ ★ ★ ★
haley frost
Gilmore Girls is one of my favorite TV shows ever. I love the pacing of it, I love the dynamic between Rory and Lorelai, I love the sarcasm and constant book/movie references, but mostly I love Lorelai's character. She is hilarious in small and big ways and so very relatable. I have also seen Parenthood which Lauren Graham also stars in and she brings that great personality into her role there as well. When I saw that Lauren Graham had a book out, I knew I had to read it. Talking As Fast As I Can is a great read. It is full of personality, spunk, and that treasured Lorelai/Lauren comedy. I absolutely give it a 10/10. The dialogue that filled the screen in the early 2000s now fills the pages of this book and makes it a great read. I finished it in a day. To anyone that wants to read it but is worried that it'll spoil some of Gilmore Girls: A Year in the Life, spoiler alert: it doesn't. So do yourself a favor and go read it, you won't regret it.
★ ★ ★ ★ ★
jerry aguinaldo
Anyone who loved Lauren's Lorelei or Sarah characters would be completely beguiled by this book, especially as read by the author, herself! Her writing style is intimate and fun but also so generally relatable that even if you aren't a writer or an actor or know her characters, you could still learn from and enjoy this wonderful book. I can't wait to read her novels now! Who knew?! Thank you, Lauren! And thank you Don Roos as well for the wonderful Kitchen Timer system! Bravo!
★ ★ ★ ★ ★
andy lin
Reading this book felt a lot, emotionally, like reading Harry Potter and the Cursed Child, because I felt elated to be revisiting characters and topics that represent beloved moments of my life.

Lauren Graham is witty and fascinating and her mix of biography and inside moments of her show, flushed with her enthusiasm made it go by in the blink of an eye.

I met like I was on my favorite ride at the amusement park and I didn't want it to end.

If you're a Gilmore Girls fan, you'll get what you want here. But if you're someone who love's Lauren Graham, well, this book will fill your heart with goo.
★ ★ ★ ★ ★
brooke binkowski
I loved this but I have to admit that I love Lauren Graham. This book is written much like how she speaks-goofy and fun. She's pretty private so I didn't know that much about her personal life or childhood. I loved her perspective on acting and her career. She's so down to earth. Of course as a big Gilmore Girls fan it was great to read her memories of the show and read excerpts from her private journal written during the reboot of the show. Overall it was a fun, fast paced read.
★ ★ ★ ★ ☆
levi c byers
I "read" this one as an audiobook from beginning to end. I find that biographies work for me in audiobook form while novels don't as much. Or at least the ones I tried. Also, it is best if the author is also the narrator of the audiobook. So this one is perfect in every sense. I liked Gilmore Girls as a TV series and I liked Lorelai's character as well. It turns out that the actress playing here is really like her. The book is witty and full of fun stories. I recommend it to all fans of the show.
★ ★ ★ ★ ☆
christian michaelsen
So much information! I'm glad Lauren wrote this book for her fans. It literally fills in so many things about television series that the average person is unaware of.
I truly hope they give us another Gilmore Girls in the future, because , yes, it ended like a cliffhanger.
Great job on the writing Lauren, as I could hear your voice throughout every page.
★ ★ ☆ ☆ ☆
julie rose
I'm not a huge Gilmore Girls Fan but I thought I might learn something interesting about Lauren Graham as I am a fan of autobiographies. I mainly learned that she is the character she plays on Gilmore Girls.

The parts of the book where she talks about the Gilmore Girls was probably the most interesting. Otherwise, she doesn't really share much in-depth information about her life. Or maybe she doesn't have much else worth sharing. Either way it was a lackluster autobiography.
★ ★ ★ ☆ ☆
harpreet singh
The information was interesting for a fan of Lauren but her writing style was often difficult to follow. She writes the way her character Lorelai talks- fast and with many colloquialisms. Sometimes that is difficult to follow in print and it doesn't have the same effect has in verbal communication. But I enjoyed the book nonetheless.
★ ★ ★ ★ ☆
lee watford
Like many of my peers, I binge-watched Gilmore Girls in the past few months, and then delightfully revisited Stars Hollow and my favorite characters in the Netflix re-boot. It was only fitting that I checked this one out from the library, listening to the audiobook since at that point, Lauren Graham's voice was as familiar to me as my own. I liked some parts better than others. The beginning with the Hollywood diet was eh, but when she narrated her watching the Gilmore Girls, I was enthralled. Pick it up if you're a fan.
★ ★ ★ ★ ★
cbaldwin
This book was absolutely hilarious. Mostly the author's musings about life in Hollywood, plus memories of filming the Gilmore Girls and the Revival, but I was vastly interested in those topics and was happy to read about them in her characteristic, vivacious voice.

Worth the price of the book just for the chapter entitled, "There is only one Betty White, or Paper Towels: A Love Story."
★ ★ ★ ★ ★
justine
I love Gilmore Girls. When I heard that it was coming back last year, I freaked out! When I heard that Lauren Graham was writing a memoir including her experience on Gilmore Girls both times, I freaked out again. That said, it took a while for me to purchase the book, but over the last couple of weeks I've listened to the audiobook. In short, it is good.

I feel that much of Lauren's reflections on her experiences as a young actor were insightful and mirrored my experiences in Academia. Additionally, she had insights into health, writing, and moving through stages in your career.

If you love Gilmore Girls, this is a must read. If you are an aspiring actor, I would check this book out. That said, if you are just looking for an nice read/listen that will probably connect to your own life, I would buy this book. (Also, the audiobook is read by Lauren herself).
★ ★ ★ ★ ★
nick christy
As a fan of Gilmore girls, I have loved Lauren Graham for years and after listening to this book my admiration for her has grown! This book was awesome! Hearing Lauren, herself, read the book added so much to the experience! I listened to this through the audible ap and the only thing to make this book better was if Audible would've given us a way to see the pictures in the ap that Lauren referenced in her stories! I may buy the book so I can read it again and I'd have the pictures to see-that's how much I loved it!
★ ★ ★ ★ ☆
giles
Audio Version: I was pleasantly surprised by the content of this book, and hearing it read by Graham was like listening to four hours of fun stories from an alternate-universe Lorelai Gilmore who took a different path, but still landed in a version of Stars Hollow. The sections about Gilmore Girls will be interesting to fans, though I think this would be a hard sell if you haven't seen the show and the new season. Graham's emotion talking about the reboot is palpable, and endearing. I also appreciated her take on her acting and writing processes.

Could've done with a few less promotional appeals to the Today Show and at times the chapters end with a singsongy trite lesson learned. However, the author shows her depth in provocative and well executed passages throughout the piece so these forays into the predictable are soon forgiven.

The major disappointment of this version is the inclusion of references to about 2 dozen photos in the book. Graham does a nice job integrating them in to the stories. In the written product, I bet they are delightful. And she talks about them as part of the chapters. They do not appear to come with the audio book, and necessary details about what they show are only sometimes provided in the recording, often it's just "see photo 20," and you're left to wonder what you're missing. In some cases, what youre missing makes listening confusing. Because they are relevant to the storyline, more description of the photos if not the photos themselves will be missed by consumers of the audio version.
★ ★ ★ ★ ★
nora mellingerjenkins
Lauren's first foray into Nonfiction is an absolute joy to curl up with. She has this easy style about her that is so conversational you feel like you're sitting in her kitchen just listening to her tell stories. (Don't I wish?!?!) As a fan of hers for the last 16yrs, this book is a dream. She takes us through the last couple of decades with a semi-guardedness that we've come to expect and love about her. We get to hear a bit about her childhood, (and a little from her dad...GET THE AUDIOBOOK YOU WON'T REGRET IT!) and growing up. Her recount of the horrible "single in Hollywood" years in the chapter "Before My REI Card" is funny and a little heartbreaking, but hearing about the ease at which she and her long-time partner Peter Krause became "an item" is sure to make your heart swell. She even locks herself away in her Manhattan apartment for 3 days to binge Gilmore Girls in an attempt to jog her memory about what was happening during each season. The little snippets of BTS info she gifts us with are lovely. In the final chapter, "What it was like: Part 2", Lauren shares some of the diary she kept while filming A Year In The Life. I dare you to get through it without laughing out loud and also sobbing. (Sometimes simultaneously) This is the most fun autobiography I think I've ever read. A gift to the fans, for sure!
★ ★ ★ ★ ★
florinda
Ok. I'm not the one who is usually interested in actors and don't keep up with their lives at all (except historical personas, I guess), but Lauren Graham always had (and still has) her own little space in my heart. Loved her since I was a kid and watched Gilmore Girls. She is such a talented actress, and I don't think she's even aware the extent of it. She could read a phone book and get me interested. So..needles to say I was over the top excited about her book of essays from the get go! I was much more interested in her personal views and experiences than fictional ones, and that's exactly what she offers in this book. That being said, I loved her first novel 'Someday Someday, Maybe'. But because I consider Lauren to be my bff in some parallel dimension, I just wanted to 'meet her' as a human being...and see if she's anything I've imagined her to be. And she most definitely is! That just shows how genuine and down to earth she is in everyday life. Huzzah Lauren ''
'Talking As Fast As I Can' did not disappoint me in any way. Lauren is effortlessly witty, funny and perceptive, and that is reflected in her book as well. She shares encouraging and real perspective on life situations, talks about her growing up and dishes out many anecdotal stories that are interesting to her fans.
I listened to her audio book several times before TAFAIC was published in the U.K. (a week later). So many feels just because of hearing her, I definitely recommend her audio book.
I wish TAFAIC was longer, not because it was short (it wasn't) but because I could listen to her stories infinitely. She motivated me to do some things and accept some stuff, so by being an entertaining book it was also partially a healing book in a way. I guess everyone's experience will differ, and many times it is about what we read in between the lines, and that's the beauty of it. I always read books twice. First time for the story, second time for the writing...but I'll keep coming back to Lauren's book simply for the joy she brings in my life. I hope she continues writing and that 'Someday, Someday, Maybe' and 'TAFAIC' is just the beginning.
Lola Belle Braut
★ ★ ★ ☆ ☆
fery sinambela
I so wanted to love this book. However, I had a feeling it was going to be disappointing, so I ended up borrowing it from the library. Lauren Graham is my favorite actress and I liked her first book. I liked the way she let us into her world. The shout outs got annoying quickly (Hi, Lauren!) and it the whole book just seemed so forced. Honestly, she could have just posted her memories of filming A Year in the Life on social media (which was only the last chapter). But then hey, she wouldn't have made bank. Kind of disappointed; I think my 3 stars is a bit high only because I like her so much but it was just blah.
★ ★ ★ ★ ★
steve sargent
I am not a person who gets star struck or fangirls over people. It isn't in my nature. I read this as a reader, a writer, an admirer of Ms. Grahams' work, and a Gilmore GIrls' dedicate. That being said this book was worth every minute. I laughed, I cried, I was left with deep sighs of contentment and deep inner-thought and speculation. You will be moved on every end of the emotional spectrum with this book. Go for the buy on this one. It's not only a read, it's a re-read.
★ ★ ★ ★ ★
amy anthony
Not exactly what I thought it was gonna be but I thoroughly enjoyed it. It was interesting to see Graham's life throughout the years and hear about the work she's done. I wanted a little more from the Gilmore Girls specific chapters but it was still so much fun to read. Even though I wasn't thrilled with the revival, reading her words on it showed how much the show meant to the cast. Definitely pick it up if you like Lauren Graham, but if you're looking for a juicy tell-all this isn't it.

Full reviews posted every other Friday at robinhoodreads.wordpress.com
★ ★ ★ ★ ★
blarneygod
The negative reviews almost deterred me. But, I decided to go with the audio book. Let me tell you I was more than pleasantly surprised to here Lauren Graham's voice. The audio book has so far been magical and a downright treat. Now, I can tell by the audio book and the speed at which she reads certain parts and the music she actually sings that if I were to read this myself I wouldn't enjoy it nearly as much. Never would I have imagined that during this audiobook I'd feel as if it was more like two old pals hanging out swapping stories learning about each other's pasts. Lauren is truly a great story teller.
★ ★ ★ ★ ★
mesa
Lauren Graham continues to amaze me and exceed my expectations. In this book I was her childhood friend, her supporter during the hard years, help on the set on both GG and Parenthood, I felt like I got to sit on the couch in Lauren and Peter's home, and at the end...I felt like I was holding her hand both of us sobbing that it had come to a close.
★ ★ ★ ★ ★
ganto17
I really enjoyed this memoir by Lauren Graham. It's written in her typical Lauren Graham rambly style but it's cute and sweet and nostalgic. I like how she brought us along on her journey of the reboot of Gilmore Girls which is one of my favourite shows ever. I watched Gilmore Girls (the reboot) as soon as it came out and I didn't love it but I really liked it. Even more I liked seeing it from Lauren's perspective. Now all I need is for Alexis to come out with a book!
★ ☆ ☆ ☆ ☆
anthony lancianese
If you know anything about Gilmore Girls you will quickly realize that Lauren Graham knows nothing about the show, and she was in it! She recounts and writes about the show inaccurately. Her research was botched at best. Sadly, this book is overrated.
★ ★ ☆ ☆ ☆
jonie
2.5 stars.

This book was ... kind of exhausting? It felt like she was trying really hard to be quirky and fun and funny and just like Lorelai and it was just a lot. There were some interesting moments, but overall I didn't really feel like this was worth reading. There's also a long chapter that is all about "turn of your phones! Live in the real world!" ? so that was off-putting.
★ ★ ★ ★ ★
linda ragusano
I really enjoyed this book. It gave a lot of background about Heather and Gilmore Girls. The main reason I read it is that I was hoping to find out when they were going to do more sequels. Even though I am 66 I still love this show & watch reruns and hoping for more shows?
★ ★ ★ ★ ★
frances ann
I grew up watching Gilmore girls. I even own some of the seasons. I love Lauren Graham in other movies and shows she's done. This book is amazing, I truly love it. I'm going to buy it for my mom, because we watched Gilmore girls and a year in the life of the Gilmore girls. ?
★ ★ ★ ★ ★
crispin young
I loved Gilmore Girls and watch the seasons in marathons several times. I was so incredibly excited to hear it was doing this Netflix feature and just couldn't wait to watch. AND WHAT THE HECK???????? A CLIFFHANGER??????? PURE EVIL!!!!!!! Or is it 'evil genius' to make us hungry for more? Ok Evil Genius it is.

Lorelei and Rory take us back to Stars Hollow, but Lauren takes us back to the joy of Gilmore Girls.
★ ★ ★ ★ ★
erica nairn
I loved the Gilmore Girls series and have watched it a LOT! Lauren Graham writes just as snarky as she speaks and i plowed though this bio super fast! The inside scoop on her life, her loves and all things GG really satisfies true fans! I wish it was longer! Can't wait for the sequel (hint hint Lauren!)
★ ★ ★ ★ ★
celia
I have been a Gilmore Girls fan since I was in high school and into college. I was thrilled when Lauren Graham was in Parenthood, which became one of my favorite shows and she was amazing in that show as well! Of course I watched the new Gilmore Girls! I recommend buying the audio version since she reads it herself. I absolutely loved it! She is a breath of fresh air. Down to earth, witty, and sweet. Someone you can relate to. Her book made me laugh out loud, smile, and have chills at certain parts. I love that she shares herself and doesn't try to make life seem like it's always rainbows and unicorns, but you can still make something out of every thing that happens to you. It was a great read (or listen?? :)??) and I had to finish in one sitting!
★ ★ ★ ★ ☆
lizzi crystal
I was hooked into this from the first chapter. Flagg knows her way around a small town and brilliantly lays out the best parts of small town living. The progression forward decade by decade brought back so many memories for me. She knows how to connect to the emotion of longing for a better time - when life was simpler and people actually looked out for one another. I've not read all of her books but I'll certainly be doing so
★ ★ ★ ★ ★
norkett
Not sure why I waited so long to read this, but I am glad I waited for the audio! I loved that Lauren Graham narrated it!! It made it even more her. I liked hearing her story and finding that we agree on so many things which makes me like her TONS more!! I miss Gilmore Girls and YES IT DID HAVE A CLIFFHANGER ENDING!!!
★ ★ ★ ★ ★
yara hossam
Love everything that Lauren Graham does so just knew that I would love this book too! Her voice is fun and FAST - but that's why I love her. Lauren is from McLean VA where I live and she earned her Masters at SMU as did I. Those 2 fun factoids make me love her even more. Karen Briscoe, author
★ ★ ★ ☆ ☆
mia javois
I have been on a library wait list for weeks for this book and finally got it. I can share that it is a quick read and I loved the parts where Lauren shares what was happening behind the scenes of the show but I found the additional family information a little phased over and a little boring. I was hoping that Lauren would explore more on her development of the character of Lora Lei and her relationship with Rory. The seasons were filled with great characters and excitement and I was hoping the bio would give me the same.....sadly, it did not.
★ ★ ★ ★ ★
heather z
I literally felt like Lauren Graham was sitting next to me telling me about her life. Was a quick read and loved the little details about her life. Kind of glad this wasn't turned into one of those books where all these "dirty" secrets were revealed. It just wouldn't be Lauren Graham! Now I have to go rewatch "A Year In the Life" for the 4th time!
★ ★ ★ ★ ★
kellie jones
This is so great for me to reminisce with Lauren Graham on her career and experiences. I loved reading each chapter and she has such a funny way of writing. It was lovely to read and get to know this part of so many people and characters. I would recommend this to any fan or parenthood or gilmore girls. She talks about both in the book and it's really great.
★ ★ ★ ★ ★
ashlea bowde
Thanks Lauren! You added an extra dimension to the Gilmore story by writing this book. My twin daughters and I bonded over the Gilmore Girls when the series originally aired. We all sealed the bond with my newly pregnant wife who had never watched the series in 2006 and eagerly awaited the reboot. You are right, I think it is a cliffhanger and can't wait for the additional episodes!
★ ★ ★ ★ ★
christine feeley
I listened to Lauren Graham read her own memoir and it was delightful. I think if you just read the print copy, you'll be missing out. I tried to listen on a long car ride, but I kept tearing up as she talked about the original GG series, and what it was like to go back. I had to stop listening until I wasn't driving anymore!?
★ ★ ★ ★ ☆
ezra gray
Lauren Graham writes in a conversational style and it seems like she's talking directly to you and it gives the warmth of visiting with a good friend. It was great catching up with her! My daughter and I were avid GG fans so that added to the feel good mood of the book. Oh simpler times! Thanks for the memories. I finished with a smile on my face.
★ ★ ★ ★ ☆
rachel niles
This book is about behind the scenes explanations of Laurens perspective of goings on related to the Gilmore Girls and other memorable moments leading up to the end. It was enjoyable. She goes into detail about everything quite a lot and quite chatty like her character.
★ ★ ★ ☆ ☆
roozbeh
Actress/author Lauren Graham shares stories from her life.

My favorite sections were those about the author's time portraying Lorelai Gilmore on the Gilmore Girls and Sarah Braverman on Parenthood. Both were such amazing shows, and I miss them!
★ ★ ★ ★ ☆
aemen
I liked the fact that Lauren's voice is similar, but not identical to Lorelai's. It was funny and at times touched my heart in a way I wasn't expecting. I'm still not the biggest fan of the Gilmore Girls reboot, but mostly because of the way they weakened Rory's character.
★ ★ ★ ★ ★
neva
Love Lauren Graham and loved this book. It was such an easy read in that it really felt like you were just listening to an old friend chat over coffee. I laughed, got teary eyed, and often found myself nodding my head in agreement. Would definitely recommend.
★ ★ ★ ★ ☆
misbah waghoo
I really enjoyed this book and highly recommend it for fans of Gilmore Girls. You might also want to take a look at Eat Like a Gilmore Girl, also a good commemorative book, which I bought a couple of weeks ago.
★ ★ ★ ★ ☆
shannon terry reel
From the very first page, I realized how much Lauren and Lorelei are alike. No wonder Lorelei was the role of a lifetime. They're both funny, honest and down to earth with that lovely tweak of sarcasm. If you're a fan of the Gilmore Girls or Lauren, you should read this fun little memoir.
★ ★ ★ ★ ★
dave koga
I absolutely devoured this book. Lauren's writing style is like sitting with a mug of hot coffee chatting with your best friend in your living room. Her stories are real and down to earth and she is quite a strong writer. I have been looking forward to this book since it was announced and I finished it in less than a day.
★ ★ ☆ ☆ ☆
mariana
Lauren Graham is a lovely actress, but this book doesn't offer much to the reader other than her meandering observations. She doesn't dish enough to make it scandalous or dive deep enough to offer wisdom. It's literally a collection of "I worked with this person and they were great" moments. It's fantastic that she's worked hard and achieved such success. Her book is a bore.
★ ★ ★ ★ ★
samwilliams
I really enjoyed reading this. I am a huge Gilmore girls watcher. My hubby and I watch an episode almost every night to wind down.
This book was fun to read and relate to while Laren goes through her experiences as Lorali.
★ ★ ★ ★ ★
corrina
I think I read this as fast as Lorelei would speak it. What a beautiful way of commemorating one of tvs most adored revivals. I have tears streaming down my face as I just finished the book - and just like with the show I can't help but be so inspired by the content but always craving more.

Read as if Lauren is sitting on the couch with you sharing a coffee and a pop tart- or is it Lorelei? This book was simply lovely.
★ ★ ★ ★ ★
annamaria
The most thoroughly enjoyable read/listen . As an actual GG Superfan I've watched and loved every single moment of Gilmore GIRLS available in every capacity.. and the reunion surpassed all -. Lauren, you captured the memories and stories so perfectly... Funny, Reminiscent and beautifully written. Thank you Lauren for sharing the good bad happy and sad - it really took us through a journey, without a single iota of self indulgence.. Thank you for the special moments... And yes! Pleeeeeease let those perfectly placed last four words be a CLIFF HANGER!!! X
★ ★ ★ ★ ★
juan richards
Genuine and humorous. Thought provoking and heartfelt. The stories were told in a natural rhythm filled with life experience and wisdom. I loved this book from the first line to the last. I certainly hope to see additional productions of Gilmore Girls in the near future, and look forward to reading more from Lauren Graham.
★ ★ ★ ★ ☆
sonja mertz
This book was exactly what I would expect from "Lorelia Gilmore".
I thoroughly enjoyed reading it and had a difficult time putting it down. My mom can't wait to read it when I finish. This is a great vacation read
★ ★ ★ ★ ★
roland
A great read from start to finish. While Lauren Graham tells us stories from her life, not an autobiography, we start to love her more for her honesty about the situations life has given her (an opportunity to get her SAG card if she will show her butt as an intern at summer stock theatre). As a Gilmore Girls fan, I loved the 'diary' from the time she was making 'AYear In The Life'. And she wonders along with is... isn't this kind of a cliffhanger...
★ ★ ★ ★ ★
edwin
Every page felt as if I were sitting across from Lauren Graham having a conversation over a cup of coffee at Luke's Diner. If you're not already a fan (and just why aren't you?!) of Ms. Graham and the charming Gilmore Girls and Parenthood series, you will be. This delightful book had me reading as fast as I can.
★ ★ ★ ★ ☆
addrionix
This book is worth the read. It was a funny and easy read. Lauren's personality really does come out in the book. If you like Gilmore Girls and you like to read, this will probably be worth it to you.
★ ★ ★ ★ ☆
josh hager
This book was everything I was expecting. It read exactly how I imagine she communicates in real life. I've always loved Gilmore Girls and Lauren and I wasn't disappointed with this book. It honestly made me more of a fan of hers. It did get a little choppy when she would switch directions or storylines but again, I think it just tied in with her fast talking personality.
★ ★ ★ ★ ★
tootie
Sorry, JLaw, but Old Lady Jackson just gives better advice.

What a smart cookie, LG is! If I could take her intelligence, effervescence and wit and bottle it? I'd make a fortune. Some one call Shark Tank!
★ ★ ★ ★ ★
christopher grey
I grew up watching Gilmore Girls and I love Lauren Graham. I started reading the print copy and could hear her voice as I was reading. I got the audible version where she actually reads the book and it was amazing. I cried and laughed the entire time. Such a special look into Lauren's life and Gilmore girls. The negative reviews say it's all over the place but I think it makes it more authentic and it's easy to follow while you're listening to her read...it's like she's right there just talking to you like a friend. I loved it.
★ ★ ★ ★ ★
khushboo singh
As a forever fan of Gilmore girls, I was so excited to finally read Lauren's book. It exceeded every expectation. Quick wit, insight into her career and the revival, learning about her life. I feel like I just got to sit down to coffee with her and hear it straight from her own mouth as a familiar friend rather than a fan from afar. Read this. You'll be glad for the time spent doing so.
★ ★ ★ ★ ★
sarahkjmckenna
Loved it! I felt while reading like she was speaking to me. I enjoy that style of writing since it flows easily while reading. I love the stories about how she has evolved in her career, how she has grown, and obviously as a Gilmore Girl and Parenthood fan the sort of insider secret. She made me laugh many times. Easy and fun read.
Please Rate From Gilmore Girls to Gilmore Girls (and Everything in Between)