Postcards from the Edge
By Carrie Fisher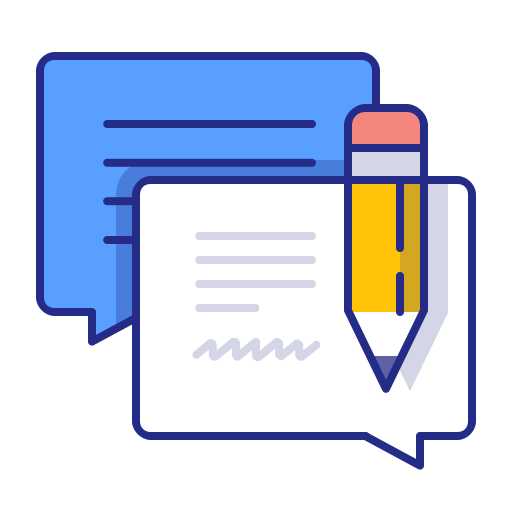 Total feedbacks: 24
★

★

★

★

★

★

★

★

★

☆

★

★

★

☆

☆

★

★

☆

☆

☆

★

☆

☆

☆

☆

Looking for Postcards from the Edge in
PDF
? Check out Scribid.com

Audiobook
Check out Audiobooks.com
★ ★ ★ ★ ☆
kevin barry
Carrie Fisher's debut novel is a hoot. The language is very fluid, seeping straight into my imagination with ease; the scenes are sometimes hilarious and other times scary but masterfully written, very impressive for a first book! For those who know anything about Carrie Fisher, they will see that the book is semi-autobiographical; sometimes truth is stranger than fiction. I loved the myriad of original analogies and wonderful sentences, the book might be small and a fast read but fun and meaningful at the same time. At one time Carrie compares Suzanne's life to bread in a bakery with her nose stuck on the wrong side of the window, watching life pass by. Few passages really jolted me with wisdom and hilarious comparison to inanimate objects added certain amount of depth to the all ready semi serious book.

After an overdose, Suzanne Vale, the well known actress, finds herself in a strange place - rehab. She fells like a cliché, an unhappy actress in rehab, what a shocker. A place where TV shows such as Outer Limits are treated as perfectly normal reality, she manages to make some new friendships even though many people seem crazy to her, she of course full of internal conflict knows deep down that she belongs there as well, but wouldn't want to be back, so she needs to find her balance and stop any self abuse that she somehow managed to pull on herself, basically she needs to learn to live her life without using drugs to solve any of her problems. On her quest to normalcy she meets just about anything but that, stuck in a place with people who are stranger than the craziest cookoos, whose addictions are perfectly portrayed (just read about the typical day of self denial that Alex leads - wow) and she manages to stay out of trouble enough to be let out into the real world. Once free she starts a new project but is quickly taken down from her euphoric state by complaints from the director, being told she needs to have more fun with her character, something she has a hard time after dealing with her hard times in rehab. Slowly Suzanne realizes that her life is a marathon, not a quick sprint to the finish line, she needs to take it one step at a time and enjoy each day, especially since life glides through time so fast.

- Kasia S.
★ ★ ★ ★ ★
manni
one of those books of so much irony
and yet you can't held but be moved. having watched the film many years ago
and reading the bookd time ago as well, you can't help but notice the overall depth and many talents that was Carrie Fisher. this book runs the course of emotions and feeling and yet it has so much heart
and intensity. watch the film if you get the chance and also read the book.
★ ★ ★ ☆ ☆
michellemcgregor527
As much as I wanted to love this book I found it disjointed and slow reading. The last 75 pages were pretty enjoyable and ultimately made it worth trudging through, but it was certainly not one I'd purchase to keep in my library.
★ ★ ★ ★ ☆
mr brammer
This book is an extremely clever, witty, and hilarious look into the horrors of addiction. Loosely autobiographical, Carrie Fisher uses the fictional character of Susanne Vale to tell the tale. The book recounts the trials and tribulations of achieving movie stardom, managing a love life, and orchestrating and supporting a monumental addiction to pills, powders, and booze. In and out of various rehabs, Fisher recounts a grab-bag of off-beat insights and asides from a cavalcade of kooky friends and acquaintances. Very soon the reader wonders how could so talented a person become so deeply disturbed, yet this is the aim of addiction recovery philosophy. If the genes and the behavior are properly aligned, then dependence and obsession can occur in the most perfect of lives. Fans of the book should most definitely check out the 1990 film starring Meryl Streep and Shirley MacLaine.
★ ★ ★ ☆ ☆
alisha
So, if you've never been on drugs (the illegal kind, not the prescription kind where you take according to what you're suppose to) and never had to go to rehab and aren't rich and white, this is a great book to second hand experience all that.

This book has humour, some of it self deprecating in a coping type of way but it also stays on the serious side of hey this happened and this is what happened afterwards. I mean, had they made us read this in elementary school rather than having the next to useless DARE program (which really made me expect to be propositioned to do drugs more than I ever have been...twice in the 31 years I've been alive), it would have been a much better "don't do drugs" program. And most likely more effective.

All in all, this was a pretty great book to read.
★ ★ ★ ☆ ☆
chelsey mcguire
I had just finished Carrie's Wishful Drinking and really enjoyed it. I had such high hopes for Postcards from the Edge, but was very disappointed. Slow story, interesting at first but the narrator just complains and goes on and on. Had to stop a few times, too depressing and hard to stay with the back and forth. Maybe I should just rent the movie...
★ ★ ★ ★ ☆
geordie halma
Suzanne Vale is troubled but very appealing and relatable in this first incarnation. Her wit is sharp and speaks to issues most women have but few will acknowledge. The first time I read this I was fairly blown away by the insight and brutal honesty, and more importantly the wry approach to both. I felt vindicated in seeing some of my issues validated by Suzanne's unabashed articulation of them (The "Why? Why would you think I would want to know that?" exchange... "What is it about me that looks like I would want to know there are other smart pretty girls? Because I'll fix it. I'll change it. Is it something I'm wearing? Is my lip curled in a certain way that says, 'Got to tell her there's another bright woman around'? Why would you think I would want to know that a beautiful, gorgeous, supermarket-famous face from television is as bright and funny as I am?")

One of the earlier passages taking us first-person through a fellow drug rehab patient's series of rationalizations that takes him from swearing off drugs through doing endless hits of coke and following that up with ecstasy, heroin and whatever was in his dealer's medicine cabinet was really quite impressively executed; its few pages were far more potent than the entire D.A.R.E. program ever was.

Re-reading this years later and after reading "The Best Awful," I felt that "Postcards" was a little too self-congratulatory re: the protagonist's clever rejoinders. But I think my mid-'90s 25-year-old self would still find it seminal and deeply resonant.
★ ★ ☆ ☆ ☆
debi linton
Complete self-absorbed boring non-sense. I listened to the audio version, narrated by Carrie Fisher, which was the only saving grace. Blase at best. Dry humor about rehab, acting life and dating. A downer of a book with too many characters of nothing-ness.
★ ★ ★ ★ ☆
roger mexico
I thoroughly enjoyed this book. It moves quickly and surely (even if its heroine doesn't!), has smarts and wit to spare, and finds a nice balance between portraying the dark side of addiction and the smart-alecky narrator's attempts to deal with it.

Along the way, you're treated also to early-1990s Hollywood gossip, if you follow it closely enough to figure it out. As in a roman a clef, Fisher sneaks dish about famous figures into every page, and if you read between the lines you can catch the jokes about Geena Davis, Harrison Ford, etc.

Gossip aside, though, this is just a well-written book. It moves quickly, making it a great read, and the humor in it is so smart and black that Fisher's characters emerge as simultaneously courageous and unsure of themselves. This makes her protagonist especially endearing, and since the book in anchored around her, it's great that she's so sympathetic.

I recommend "Postcards from the Edge." It takes a unique look at addiction by spotlighting its sources in and effects on the psyche and self-esteem.
★ ★ ★ ★ ☆
opstops
My first audio-book and I enjoyed it more than I thought. I was honestly drawn to this because Carrie herself narrates the novel and I knew that she would read it as it was meant to be. It was funny, sad, insightful, and over too soon.
★ ★ ★ ★ ★
danielle b
Ever had issues with your mother, your looks, your career, your self-esteem, your depression? Ever just thought you hit rock bottom, but pulled yourself out of it? Carrie Fisher takes readers on an unbelievable ride where she writes her main character as a very somber, yet sarcastic hero in a world full of drug users and Hollywood actors. The two often become the same thing.
The text is full of a number of very, very witty one liners, but reaches a great subtext about human bravery in a time when people give other people very little credit for just getting out of bed each day.
This is Fisher's finest book so far.
You will laugh. Trust me.
★ ★ ★ ★ ★
stian larsen
I read this book years ago when it first went to paperback. It was so funny and sad at the same time. She was a brilliant writer and so courageous as she went through the peaks and valleys of her illness and her life. I would recommend this to everyone. You will not be disappointed.
★ ★ ★ ★ ★
jc alexander
I try to reread this book at least once a year; there are parts I have memorized.
The best chapters of the book the are Suzanne and Alex's dual (dueling?) diaries from rehab. But as I get older, the other sections mean more to me than they once did. (If Fisher ever wants to do a movie that runs closer to the book, may I point out that the movie version in my mind starred Michael J. Fox as Alex?)
Speaking of the movie, it's true that they are quite different from each other, but just as clearly the same story. It's as if it has been told at different meetings, at different times, the same people with changing insights....
You owe yourself this book, especially if you've ever sat in a church basement with a styrofoam cup of bad coffee in one hand.
★ ★ ★ ★ ★
ashley kilback
Taylor Weston, A reviewer
I could swear that other than the glitz and glamour this book was written from personal experiences i have had. Ms Fisher shines through in this wonderfully written, poignant account at life. A remarkable Actress...even better writer.
I also recommend Nightmares Echo and Bastard Out Of Carolina because of the style of writing
★ ★ ☆ ☆ ☆
joanna young
I picked this book up about 5 years ago, and only made it through the first chapter. So after Carrie Fisher passed away, I decided to give it another shot. This time I read the whole book. Unfortunately my opinion from 5 years ago didn't change. The book is boring. The first chapter is about her time in rehab, which was the part I gave up on back then. I did not care about Alex, or his drug problems. He and Suzanne are the main narrators in chapter one, but then he disappears and you don't hear about him again until much later in the book. The second chapter is about her dating life, which was a drag to read, because all she did was complain. The third chapter was about her filming a movie, which went nowhere and consisted of more complaining. The book just drags on and on, and doesn't really give you any sort of payoff at the end. It ends with her being semi-happy in a relationship with a character we barely know. I was just not invested in Suzanne's problems. She comes across as so whiny, vain and vapid, I could hardly stomach it. Maybe the movie is better?
★ ★ ★ ★ ★
adinda
Carrie Fisher's semi-autobiographical first novel gives a behind-the scenes look at the gloom behind the glamour. The only thing funnier is the movie. Fisher shows a wicked sense of humor as well as a talent for storytelling. Of course she knows the business; she's been known to act in films.
★ ★ ★ ☆ ☆
samah
Many people, myself among them, were initially turned off by Carrie Fisher's Postcards from the Edge. Oh no, here comes another Hollywood star who thinks she can run the gamut of the arts. Even though the book was a bestseller when it was released, I couldn't change my initial (and, admittedly) biased opinion--50 million Elvis fans can be wrong. Even when Surrender the Pink, Fisher's second novel, appeared and garnered acclaim, I wasn't satisfied. But then Postcards from the Edge was made into a film with Meryl Streep, and, needing a film to see, I went. And what transpired on the screen (from a screenplay by Fisher) was enough to break through my bias.
Postcards from the Edge is quite different from the movie, however. The movie has a linear story that is quite clearly autobiographical for Fisher--Suzanne Vail is a young star undergoes a stomach pump, then drug rehabilitation, and it all is the result of early fame, and a famous mother that the star has yet to really come to terms with. The book, although similar in parts, has a "postcard" feel. The early section is told through the diary entries of Suzanne and Alex, an addicted young screenwriter. Later sections, told only through the point of view of Suzanne, range from entirely dialogue through more traditional third person narrative.
Fisher understands the process of addiction, that searching for escape, then denial, then endless justification. Her portrayal of drug addiction goes beyond drugs--I've never taken any, but I could see the patterns of addiction in terms of my many vices. She also understands the glad-handing movie culture enough to be able to depict it as glamorous, while also showing the pimples underneath. Bret Easton Ellis has nothing on her one scene of Suzanne going shopping: the brand names, the non-sequiturs, the endless vagaries are all things he would have died to write.
Carrie Fisher has a way with words. She's not the next Dorothy Parker, but there is a fine example of wit in Postcards from the Edge. It's a wit measured by the 80s, by her experience, and by her personality. Ellis can't match it, because he hasn't lived her life. And that's what makes Postcards from the Edge special: it is a book that was written by the only person who could write it. That is, it is unique. And, frankly, that's more than can be said for many books published these days.
★ ★ ★ ★ ★
lance presley
I'm so sad that carrie fisher died. she was my role model and my idol. the moment i heard about her death was when i was watching The Force Awakens and i was just heart broken. then later on i was reading about her hard life and saw that her mother had died the day after and i also read that her mothers last words were that "at least i'll be with Carrie". her mother Debbie was at her sons house at the time and that makes it even more touching.

Carrie Fisher will always be in our hearts.
Rest in Peace our Princess.
★ ★ ★ ★ ★
carepear c
An interesting and original take on addiction and the Hollywood lifestyle. It's easy to get preachy with this type of subject matter, but Fisher manages to keep it funny, fresh and new. An astounding debut!
★ ★ ★ ★ ☆
matt barker
Carrie Fisher's POSTCARDS FROM THE EDGE is one of the most insightful and hilarious books i've ever read. She writes as she explodes in person, Fisher is a true talent as it obviously runs in her family and blood. Fisher is both utterly witty (Romancing the stoned) and touching (God only gives you alot because he knows you can handle alot so be gratful if you have a lot to handle). Carrie Fisher is a promising author and surprisinly delightful. WONDERFUL debut!
★ ★ ★ ★ ★
vilma
Just a quick note to remark how much I loved this book! Carrie Fisher beautifully brings us the inside of Hollywood through a web of humor, drugs, relationships, 'Hollywood Party Terror', and much more.
The plot centers on a 30-year-old actress named Susan Vale, and follows her challenges as she overcomes her drug addiction, gets back into the swing of things, and finally falls in love- although her 'unstable' being forbids her from admitting it.
I absolutely adored 'Postcards'! A must-read!
*long live Carrie Fisher*
★ ★ ★ ★ ☆
alexandra kaae
Carrie Fisher definitely has a way with words. Suzanne, the protagonist of this book, says things that we all wish we could say off the top of our heads. The book follows her journey from ODing to trying to live life, instead of observing it. I enjoyed the ride and the read.
★ ★ ☆ ☆ ☆
rachel crawford
I found this book very boring and pointless. I kept hoping that the story would pick up or the ending would be exciting but I was left unimpressed. Many new characters and story lines were introduced in each new chapter, yet they never went anywhere. The novel was written well, but left me uninterested.
★ ☆ ☆ ☆ ☆
amy pike
The movie PCFTE was so funny and clever and was written by Carey Fisher that I had hoped the book would at least be close to the movie. It was not. The mother character was barely mentioned. in the movie the mother (played by Shirley McClain) was an intrinsic part of the movie. Damn, very disappointed. See the film, forget the book.
Please Rate Postcards from the Edge