My Girls: A Lifetime with Carrie and Debbie
By Todd Fisher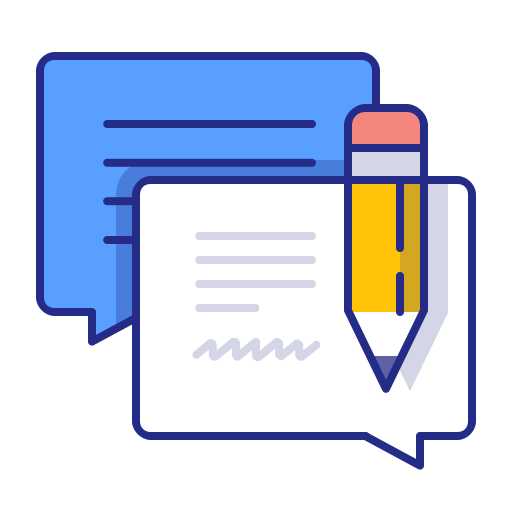 Total feedbacks: 10
★

★

★

★

★

★

★

★

★

☆

★

★

★

☆

☆

★

★

☆

☆

☆

★

☆

☆

☆

☆

Looking for My Girls: A Lifetime with Carrie and Debbie in
PDF
? Check out Scribid.com

Audiobook
Check out Audiobooks.com
★ ★ ★ ★ ★
dcheart
I shared a love of Debbie Reynolds with my brother growing up. I've read 2 of Debbie's books and Eddie Fisher's autobiography. Naturally I knew immediately that I wanted to read Todd's book. I am loving it! I just want to savor every story and photo. Todd's writing is descriptive and a good read. I highly recommend this book not only for fans of this family, but anyone who loves the golden age of Hollywood.
★ ★ ★ ★ ★
naduah rugely
I downloaded the kindle edition today and I have not been able to put it down. I will be honest and say that I the five stars is because I am a huge fan of the girls and interested in hearing anything about them - not so much because of the quality or style of writing (Carrie was a better writer in my opinion). I am very much enjoying Todd's perspective though.
★ ★ ★ ☆ ☆
joanna gardner
I'm not sure what I was expecting but this was not it. Carrie Fisher seemed like nothing more than a minor character in a book that's allegedly about her (at least in part). I was hoping to learn more about both Debbie and Carrie.
★ ☆ ☆ ☆ ☆
stuart dillon
I am amazed at how many people gave this book a good review. I found it narcissistic and boring. Silly me, the title of the book led me to believe there would be a good bit of information about Debbie and Carrie. While there was some, just about all of this book revolved around Todd. How privileged his life was, how he got EVERYTHING he wanted without working for it (just ask Mom and say "it's for my art"), his having an affair with a considerably older woman when he was only 16, etc. etc. Todd thinks very highly of himself, no question about it. I could go on and on about how poorly written, cliche, and boring I thought this book was. Yawnnnnnnnnnnn. His sister Carrie's books were much funnier, better written, and had a lot less bragging (virtually none actually). Skip this book and read Carrie's books, they are way better.
★ ★ ★ ★ ☆
kavisha pinto
Fisher's voice shines through in his autobiographical account of life with his "girls ", mother Debbie Reynolds and sister Carrier Fisher. He uses tact discussing his absentee father and their brief, shallow reunions. Fisher is a bit syrupy where his mother is concerned, but it's authentic syrup. This was a delightful read overall!
★ ★ ★ ★ ★
isomi
I've read 5 books about this family and this is by far the best. And I'm surprised--I almost passed it up, thinking Todd would have the least to say of all the Fisher/Reynolds books. Boy was I wrong! This book is jam-packed with inside stories about Hollywood. This is not a dull read--he jumps from story to story with a glee that is catchy and made me want to read the book even faster. By the end I decided I can't wait to read the book again some day!

If you know anything about the family history it's all here--but it has been covered before by mom Debbie, sister Carrie, absent dad Eddie, and even stepsister Joely. It's hard to put into words what Todd adds that makes this so entertaining, but his perspective is different from the rest. He seems functional and level-headed, as well as bluntly honest. Mostly he doesn't seem to care about all the bad things he or his family members were famous for.

What is most shocking is the bombshell in the middle of the book that he is a born-again Christian, and that he started a church in California that was liberal evangelical, a precursor to what many evangelical churches are today where they intentionally don't hold to dogma. The problem with that is that anyone who claims to be a Christian can do whatever they want. So while he pledged his life to Christ (giving up his heavy drug usage) he had no problem continuing to sleep around with women from his own church! That included his second "wife" of 20 years who he met at the church, but despite Wikipedia claiming they were married (unable to locate a wedding date!) he admits in the book that they considered themselves married even though they never got around to it! Some of his post-conversion behavior is hard to defend (the same for the Christian women who cheated on him), and the fact that he was a follower of prosperity gospel Kenneth Copeland shows that he didn't have his head on straight but was the child of wealth. Yet it offers insight into what Hollywood values from those that claim to be followers of Christ--sexual purity and living a simple lifestyle aren't among them.

The book is pretty well written but in his excitement he'll often go off on a tangent and lose some of the storytelling chronology. It also gets to be a bit long, with way too much detail about Debbie's horrible husbands, their failed businesses, and her Hollywood memorabilia. But the book is a great read. He provides plenty of details about the death of both stars and he was next to both of them when they passed away. It's the first half, where he details his youthful I-don't-care attitude toward celebrities, that is the most detailed and refreshing. More memoirs need to have this level of packing pages with eye-opening stories and downright fun. And, yes, my jaw literally dropped a couple of times to read about the amazing twists in a family life story that has been told many times before but never this well.
★ ★ ★ ★ ★
tera
Todd Fisher (son of Debbie Reynolds & Eddie Fisher) has written a caring, forthright, kind-spirited collection of stories about his life with his beloved mother & sister (Carrie Fisher).
I am old enough to have Loved Debbie Reynolds in the Tammy film and many others. And although I was never a huge Star Wars fan (I am a Trekkie), I laughed my way through all of Carrie's books. She was such a Gifted writer, able to make her wild behavior, foibles & tragedies hilarious.
I have bipolar disorder like Carrie did & I understand how tempting it is to self-medicate, as Todd explains in this book. He never once makes Carrie sound like a drug addict, just a person struggling to find some kind of peace & balance while dealing with the extremely difficult brain disorder.
This is a family full of gifts & talents. I Loved all the stories about growing up in Hollywood, including Todd's account of blowing up a tower he & his pals had built.
I was Amazed to learn that Debbie couldn't dance or sing until she was put in the movie "Singing in the Rain." Rehearsing until her feet bled, she was determined to prove Gene Kelley (my favorite dancer of all time) wrong when he said "I don't want that girl in my movie." And a legendary film was made--and a legendary singer/dancer/comedienne/entertainer was born.
When I was 9 years old, the Eddie Fisher/Debbie Reynolds/Elizabeth Taylor scandal was rocking my world. I was living with my grandmother & often visited my wild redheaded Aunt Kate. She always had a stack of Photoplay magazines & other scandal sheets. I'd read them out loud while she did my hair. We were utterly shocked & appalled that Eddie Fisher would dare to run off, leaving Debbie alone with those two dear babies.
But even more shocking (and a story I didn't know) was how Debbie's husbands Stole from her, treating her horribly. Again, Todd is not hateful about these men. Just factual. And although Todd & his father never really connected, he didn't resort to hatefulness like some children of stars have done.
The stories about Debbie & Todd trying with all their might to get a museum for her collection of movie memorabilia was stunning---I had NO idea that Hollywood so Stupidly rejected the idea that people would want to come to such a museum. Idiotic! But what a relief that collection was for Debbie later in life.
In fact, Todd doesn't even viciously malign the guy who stole his girlfriend. He just reports the facts & in a vivid, amusing way. His prose isn't as hilarious as Carrie's, she had her own voice.
He was truthful & honest about his Christian faith, his experiences with women (!!! no spoilers) and finally finding true, lasting love.
I sobbed & sobbed (as I did when it happened) reading the part about Carrie & her mother passing away nearly at the same time. The world lost two amazing women in that evil year, 2016.
Todd has written a loving, true, colorful book about his life with two of the most talented, beloved women to ever appear in movies. It was like sitting on a sofa with a good friend, listening to stories from the 50s to the present day.
★ ★ ★ ★ ★
cory parish
Not only am I a huge Star Wars geek, I am also a recovering addict with Bipolar 1 disorder like Carrie was. I greatly admire Carrie for her acting, singing, and hilarious sense of humor. However, I admire her most for speaking up about bipolar disorder and addiction. So when I saw this book, I had to buy it. Todd is a wonderful son and brother. This book is a beautiful tribute to two amazing women. You can tell that despite the struggles, they were a very loving family. I loved the stories about their childhood especially. Some of the stories about Carrie's struggles triggered me a bit, but I also liked them because I can relate to that kind of suffering. I highly recommend this book to all fans of Carrie and Debbie.
★ ★ ★ ★ ★
cheryl lima
I'm not a big fan of show biz memoirs, but this book is more the story of a family that just happened to be in show business.

There's the matriarch, Debbie Reynolds, a huge star but unlucky in love and finances, as her husbands and advisors bleed her dry of the money she worked so hard to get.

There's Carrie Fisher, her daughter, who gains fame as Princess Leia but can never overcome her inner demons, including drug addiction.

And there's Todd Fisher, Carrie's brother, who loves both his "girls" but isn't able to remove them from the self-destructive paths they're on.

This isn't as depressing as it sounds. Todd tells his family's story with affection and, above all, compassion. I found this book both funny and poignant. It is a glimpse of Hollywood, but mostly, it's the touching story of a family whose members refused to give up on each other.
★ ☆ ☆ ☆ ☆
gregsha
Mostly Todd talks about himself and what a great brother and mamma's boy he thinks he is. He aided Carrie is getting drugs and lost relationships because he said his mother always comes first. I guess if I want to read about Carrie's or Debbie's lives I will have to buy their books. Don't bother.
Please Rate My Girls: A Lifetime with Carrie and Debbie