A Dark Beauty and the Beast Tale (Stud Ranch Standalone Book 1)
By Stasia Black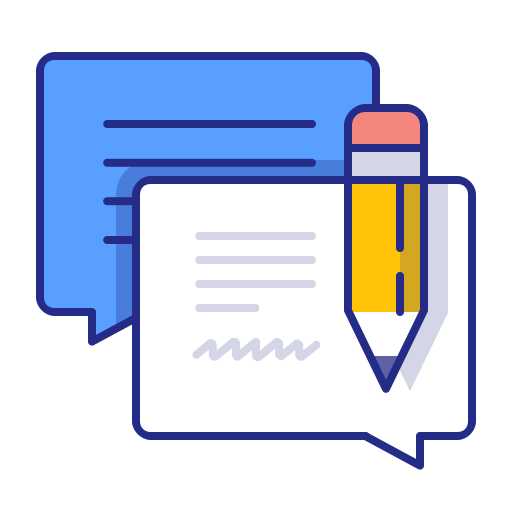 Total feedbacks: 43
★

★

★

★

★

★

★

★

★

☆

★

★

★

☆

☆

★

★

☆

☆

☆

★

☆

☆

☆

☆

Looking for A Dark Beauty and the Beast Tale (Stud Ranch Standalone Book 1) in
PDF
? Check out Scribid.com

Audiobook
Check out Audiobooks.com
★ ★ ★ ★ ☆
s renee
Beauty and the Beast, not your usual fairytale.
Loving this. Dark and sexy... a must read...
If you like dominate men... Then Xavier is the one....aka Master.
But I think that Melanie was and is his match...
you just have to read this book.
★ ★ ★ ★ ☆
chris jennings
Just the right kind of edgy to a story. I found it fast paced and steady as you read. Best awesome in a scared kind of was. He slow reveals his traumatic past that explains why hes the way that he is. It's just a great read.
★ ★ ★ ★ ★
georgie
What an interesting book. I was a little leary of it while now I started it with the way he was treating her. However it made sense later in the book. Trust..it's all about the trust. Loved this book and they way it went. Horses, and making a baby. Loved
★ ★ ★ ★ ★
guspanchame
When I started reading the book there were parts I wasn't too sure about some parts of the book but as I continued to read the story it started to come together and work for the book. Loved the ending
★ ★ ★ ★ ★
letha curry
I loved this story, the disgraced broker , the mysterious lawyer, and of course Xavier. It was great to see a story address our veterans and their struggle with PTSD and SURVIVOR GUILT. That there is a light at the end of the tunnel.
★ ★ ★ ★ ★
terry
I am voluntarily reviewing this arc of this book. It's a great read. He offers to help her by getting her father out of the US n to a country that won't send him back to the US. He commands her to listen to him and do as he wants. It's dark and erotic
★ ★ ★ ★ ★
steph lanning
I have started to shy away from books that have a heavy Bdsm influence. I have found hero to be so mean that I don't know why the heroine sticks around. However, while the hero or the story demanded obedience and control I never got the sense he was being mean spirited and had no care about the heroine's feelings.
I Love the heroine, she did not role over and give in. She fought him tooth and nail. There is a lot going on in this story and it kept me interested until the end. Great story and I hated to see it end.
★ ★ ★ ★ ★
noraini
I love realistic love stories that hurt a little bit as you read them. Black definitely delivered here. It's worth purchasing and that's not a compliment easily given! This authors work is full of passion and pain and fire and smoldering eroticism. I thoroughly enjoyed reading this book and you will also. ☺
★ ★ ★ ★ ★
tom caufield
***I voluntarily reviewed an (free) ARC of this book in exchange for an honest review***
I really loved, it was interesting, enjoyable, AMAZING. I devoured the book, my 1st Stasia Black book and hope to read more. The mix between PTSD, Love, Emotions .... WOW
★ ★ ★ ★ ★
martine
Good love story. There was some bdsm but not over the top
Mel had to learn to be submissive and get trained. Xavier was the truth and wanted her to stay even after the agreement was met. Really enjoyed
★ ★ ★ ★ ★
jimmy ross
Fantastic book! This book gives a different twist on the Beauty and the Beast theme. Mel's life is falling apart. Xavier offers her an unconventional way out of the mess her father has created. It's dark and twisty, just like all of Stasia Blacks books.
★ ★ ★ ★ ☆
marchela
This book was good overall. I liked this book better than the other book I read from her. This book had better character development and the characters had a sound personality. There was just enough hotness in the book.
★ ★ ★ ★ ★
tami z
Wow, all i can say is wow. This book was so hot and steamy. Xavier was amazing. Mel was a great character as well. I loved this story from beginning to end. This story flowed nicely and did i say it was hot? Loved it!! I will be reading more of her books.
★ ★ ★ ★ ☆
jos ignacio
This book was dirttttyyyyyy. I loved every filthy second of it. I wish I had the H pov but it was interesting to see only one pov. It made me question the H along with the h thoughts. Im going to stick with this author cause I see amazingly smutty things.
★ ★ ★ ★ ★
sean newman
Love Love Love everything Stasia Black writes. This has to be one of my favorites by her. The Turmoil both characters had to go through before meeting and the trust and relationship they build on that was great. Always a pleasure to read Stasia's books!!!
★ ★ ★ ★ ★
jfowler
There is darkness in how the Beast brings Me into his life. I love how the author puts humor into things that happen. The Beast really needs Mel. Mel learns so much about herself and finds a new way to live. I really enjoyed this book.
★ ★ ★ ★ ★
jenthevideogirl
This book started off with him being a beast in a truly beauty and the beast fashion. You don't realize it until the end Yo uve read a modern-day beauty n the beast story. It was a very thrilling and very happily ending stoty. So happy the beauty tames the beast.
★ ★ ★ ★ ☆
stasi
Independent Mel signs a contract with an unknown party to help her dad. She got way more than she bargained! Maybe skimmed over the fine print..
Great beauty and the beast style read. Submission isn't all bad apparently. I'm looking forward to reading this series.
★ ★ ★ ★ ★
brian brennan
This is an amazing Erotic story by Stasia Black. I stated reading and reviewing for her when she published Please me.

The story wasn't as dark as I thought it would be but definitely captivating. You will love this story.
★ ★ ★ ★ ★
anastar
OMG! this was so good! I hated how Xavier treated Mel at first. She fought I'm hard.It was so much push & pull in their relationship. I'm so happy how the book ended. I had tears in my eyes. Such a great book
★ ★ ★ ★ ★
marva tutt
This was my first book by this author to read, and I will definitely be reading more by her! Excellent writing with fantastic storyline and characters. I was hooked immediately and just fell in love with this story. Thank you!
★ ★ ★ ★ ★
lilaboti
wasn't sure if I'd enjoy this, given that there are an abundant amount of beauty and the beast spin-offs at the moment. I guess it depends which author you pick. Stasia didn't disappoint. An excellent quick read from start to finish
★ ★ ★ ★ ★
ammar
Wow, the store has got to add more stars. I loved this steamy read. Hottest cover I've seen in a while. I know that doesn't make the book, but this one is definitely worth mentioning, HAWT!!
I voluntarily reviewed an arc copy
★ ★ ★ ★ ★
rachel teng
Beauty and Beast with a dark and erotic twist. Be prepared for what you will read. Expect to enraptured and engrossed with the tale to the exclusion of all else. Not for the faint of heart.
Voluntarily reviewed
★ ★ ★ ★ ☆
alain
I very much enjoyed this novel. I was hooked almost immediately. The story line is familiar enough, but with so many twists. I found myself emotionally invested in the two main characters. Even holding my breath during the climax. I would recommend this book and this author for future reads.
★ ★ ★ ★ ★
donny
I truly enjoyed this book. It is one of the best I have read this year! this was the 1st books I have read by the author, but she has already become one of my favorites! Great book all around and a pleasant different read, without the same storyline seen over and over by some authors and books. Awesome work. Thank You
★ ★ ★ ★ ★
nick braccia
I give this book 5 stars. Every character is well thought out, amazingly written and the scenes were not over the top. I love Stasia's writing style and how you can tell each book is planned as is each story from book to book. Doesn't feel like it's disjointed from the others.
★ ☆ ☆ ☆ ☆
bogdan rackow
I get its a beauty and the beast story, but he kidnaps her. Degrades her. Only feeds her from his hands!!! And she starts liking it?! Um no. She's a dog. He's even tells her he's treating her like a pet!!!
★ ☆ ☆ ☆ ☆
lari danielle couch
Did Not/Could Not Finish - I made it to about 45% before I couldn't take it any more.
Wow, um, just wow, this was disgusting. Who could enjoy reading this stuff? I was expecting a Sweet Beauty & the Beast sort of story on the dark side, not some Stockholm syndrome slave/captive with a complete jerk keeping her. It is beyond BDSM, since Melanie is not given a break or a safe word or even a choice in the matter. She's his slave/captive whether she likes it or not & she's treated way worse than any of the horses he cares for. Melanie isn't even given half the courtesy he gives to the new horse Sampson. There is nothing redeeming about Xaviar! If I were her, I would be looking for some way to kill him or killing myself since escape would be a death sentence to her dad. I'd rather be dead, let alone have his baby, than to be treated that way. This turned my stomach & made me super angry. I would not recomend this book, especially if you aren't into the master/submissive type of stories, this goes beyond BDSM with 24/7 harsh treatment of Melanie. I'm most definitely not into the BDSM scene, let alone the rest of what he did to her.
★ ★ ☆ ☆ ☆
snehil singh
I really don't think this book deserves the average of almost 5 stars it has.
1. The writing was 3 stars at best. I don't think the writer quite understands how to use the em dash. Yes you used it correctly, but you used it waaay to much in the beginning. Melanie basically couldn't finish a thought or sentence and it made her seem very ditzy. I get that most people think like that but it isn't something that does well for reading. Melanie also trailed off a lot in thought when another situation was going on & it was really distracting and annoying.
2. The Master/pet scenario is a good one, just poorly executed in this book. In any BDSM related situation, punishments are never about starving and leaving a person out in the rain. Any punishment is also pleasurable for both parties. I was also disappointed that this was more about the love story than the Master/Pet theme. Xavier is NOT a true Dom, he's a dick. A Dom would never do what Xavier did.

This book was a hard one to get through, most parts I skimmed through. As a person who practices BDSM, this book runs right in to the category where 50 Shades is. Just do more research please.
★ ★ ★ ★ ☆
janet pawelek
So I read the book in like 2.5 hours quick read. Only complaint I had was that sometimes it skipped around and made it hard to understand what was going on. Wish it was a little more detailed. I liked the story line though. The characters were good. Overall I liked the book.
★ ★ ☆ ☆ ☆
patrick grizzard
I read the whole book and while I tried to like Xavier I couldn't get past the dog run. I'm good with stories about alpha males who want to be in charge this just went too far for my taste. Even though the author tried to make leaving a person without food in a dog run for 2 days understandable there was no reasonable justification for that. If you want to play pet and master it has to be willingly. She was not a willing participant. If that part had been left out it would have been an okay read.
★ ☆ ☆ ☆ ☆
nishant
The Beast coerces Beauty into a deal where she gives up her virginity and gives him a child, in exchange for her father being spirited out of the U.S. to avoid fraud charges and probable prison time. Okay, different kind of premise, I decide to check it out. It's free. No money lost.

But you will lose time. And you will probably become angry. And you should. Angry, not just over the time you gave to this book, but angry at the lack of consent, the abuse, the rape, the threats, the coercion. I'm gonna spoil it for you: there's a scene involving a condom-wrapped pitchfork handle, and another with a dog kennel.

The Beast's behavior is written off as he really cares deep down combined with he suffered terribly in the military. I am here to say, EFF THAT. He's the worst. He's horrible. He could have handled the situation in so many, better ways, but chose abuse. And then the heroine falls for him. Stockholm Syndrome at the absolute worst.

If you're being treated this way by your significant other, get out, no matter how many times they say they love you, and they need you, this is abuse. It will not get better. They will not change.
★ ☆ ☆ ☆ ☆
jesse smith
Wow...this book sucked big time. I have never written a review but had to with this. Do not download this garbage masquerading as romance when it's obviously a case of Stockholm syndrome. I should of read the bad review before downloading this crap. The beast is a pig and a rapist. I can't believe some people gave this crap a positive review. Honestly, it went beyond BDSM which at least gives the submissive a safe word. The beast never gave Mel a safe word. Instead he continuously degrees her and treats his horses way better than her. I am honestly speechless at this garbage. How could the author have the heroine knew on the floor to eat from his hand...gross..while saying "please master can I have some food". To too it he starved her until she complained with his wishes. What man wants to change a women's tampon...disgusting. Maybe the people who gave a positive review also suffer from a case of Stockholm Syndrome. I couldn't even finish this trash masquerading as romance. Please don't waste your time on this trash. I call it like I see it and the sex wasn't consensual since she obviously had no choice if she wanted to save her dad. Poor girl.
★ ★ ☆ ☆ ☆
tammy
I made it to Page 75 before I finally decided that the author really didn't have a clue what BDSM was, and only wanted to play around with writing about it. SAFE, SANE, CONSENSUAL. Those are the words that are the bullwark of BDSM. And the author would have to be the one to show me where the word "consensual" came into this. You do not force someone to be a Pet, and you don't assume that submitting and being submissive is the same as Master/Pet play, because it isn't.

This book really did nothing for me except make me realize that the readers of this book would immediately get the idea that it is all right for Mel to be forced into being a pet for someone who also is going to force her into a pregnancy. I care not how much she enjoys the sex....this genre is about enjoyment, that doesn't mean just in the bedroom. It takes a certain type of submissive to be a slave. It isn't for everyone, and reading about someone blackmailed into getting pregnant, then treated like a slave, just turned my stomach. I don't care if she falls in love and thinks he's the greatest human on earth, the "how" as in how she got there, is far more important to me in a story than the ending.
★ ☆ ☆ ☆ ☆
travis gasper
This story made me angry and I was disgusted with the whole dog kennel scenario, condom covered pitchfork, and the feeding by his hand only. In the book, the beast indicates he would never harm beauty but he proceeds to do so by not feeding her and exposing her to the outside elements for 2 1/2 days!
★ ☆ ☆ ☆ ☆
sebastian ku
I'm gonna go ahead and call false advertising right the hell now: this isn't BDSM, it's rape.
BDSM is done in a controlled, safe environment, with consent from all parties involved (even in consensual non-consent play,) with a safeword and safe-signals to ensure things can be stopped.
I hated 50 Shades of Grey for this exact same reason - it's rape, dangerously masquerading as BDSM. I'm no crusading feminist, but I am absolutely all for calling out BS romance stories when I find them. And I wish I had read the reviews before I bought this trash.
Melanie may have signed a contract before coming into Xavier's "care" (with that term used INCREDIBLY loosely,) but there are plenty of things that he does that I'm sure she never signed off on. Or consented to. At all.
Oh, not to mention he forcibly changes her tampons for her. CHANGES. HER. TAMPONS.
All in all, this isn't romantic or sensual or anything remotely close to a Beauty and the Beast tale. It's garbage.
I'd rather be dead than submit to an abusive, manipulating a$shole like Xavier.
★ ★ ★ ☆ ☆
natalie kozlovska
This was an interesting read that while I did enjoy, it didn't seem to be the dark read that it says in the blurb. The story towards the end felt rushed, which meant the what could have been a really good twist on a classic fairy tale that at first grabs your attention, in the end runs out of steam and becomes a bit flat.
★ ☆ ☆ ☆ ☆
terry wheeler
I made it to 46% of this book. I did NOT like the scene from Mel's first visit to the barn. This book is slow paced to me and by the point of the barn scene I just wanted to smack Xavier or worse. I kept waiting for him to redeem himself but he kept getting worse. I was not able to finish this book. I read "Hunter" first and then decided to read this. If I had read this first I would never have read "Hunter". Beast is in the title and that fit Xavier perfectly. I would also call him an a-hole. Glad I didnt buy it, read with KU.
★ ★ ☆ ☆ ☆
britton
There was a lot of degrading stuff done by the male in this story and I didn't feel like the ending made up for it. I wanted to finish it to see how it would turn into a real love story but didn't believe it once it happened. I can't recommend this story. 2 stars because the grammar and editing were good.
★ ☆ ☆ ☆ ☆
vishal anand
Nope. I'll be damned if I'll beg for food or be called pet. Lock me in a cage and I'd rather die than give an abusive man the satisfaction. No big, you only set all of woman kind back a century or so.
★ ☆ ☆ ☆ ☆
emma kelly
If I could right a negative review I would. Yes this type of book is supposed to be about the sex, but there should be some kind of plot some where. And I have to say being raised in the country and living on a farm makes this book unreadable. I have never not finished a book before no matter how bad I thought it was. I just couldn't force myself to finish it.
★ ★ ☆ ☆ ☆
conal
This book was a big miss for me. It was not the subject of the story but rather the way it was written. I had a hard time finishing this book. The blurb sounded interesting. But sometimes it happens I guess.
Please Rate A Dark Beauty and the Beast Tale (Stud Ranch Standalone Book 1)