Erotic Fantasies
By Suzy Ayers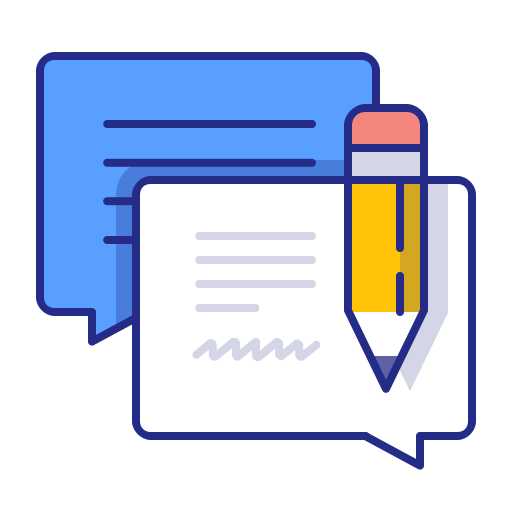 Total feedbacks: 21
★

★

★

★

★

★

★

★

★

☆

★

★

★

☆

☆

★

★

☆

☆

☆

★

☆

☆

☆

☆

Looking for Erotic Fantasies in
PDF
? Check out Scribid.com

Audiobook
Check out Audiobooks.com
★ ★ ★ ★ ★
anne dodge
Each of the stories kept my attention. I loved them all. It was a great choice of stories. It was told in a way I could visualize all of this happening. These stories kept me wet and my body was in such a state I had to take care of my own needs. I was going to just read a couple of the stories and go to sleep but I could not put the book down til I read every one of the stories. I then was on a search for more stories by these authors. Keep up the good work authors,I will be watching and waiting for the next stories. I will be telling some of my friends and my daughters who read these type of stories. Thanks again!
★ ★ ★ ☆ ☆
frances fitch
It's not bad, it's not great. Hence, the three stars. As with many multi-author books the writing is uneven, and they could have used an editor with a heavier hand. Several of the stories approach a reasonable level of hotness: most do not. But, for the price, it is not a bad deal.. Worth a look-see.
★ ★ ★ ★ ★
jennifer brozek
This book has something for everyone who wants many great authors all in one place. Each story has something that will appeal to many different types. The characters are all well rounded and their stories are interesting on many different levels. I would recommend this book to anyone who wants a good read and on a budget. You get 11 stories for one low price, that can't be beat.
★ ★ ★ ☆ ☆
michelle g
Some of the stories were excellent, some not so. It was a change of pace from other types of reading. The variety of authors is nice to give a change of styles throughout the book. It is good for bed time reading.
★ ★ ☆ ☆ ☆
salim
This was full of very short stories that really do not keep your interest if you are looking for something to get your imagination working. Stories are often ones you can find just browsing the internet or even on over 21 videos.
★ ★ ★ ☆ ☆
jairam mohan
Can't stand it when the spelling, editing, and basic paragraph structure sucks. Quit reading fairly early in the set. Sorry but its hard enough in hard copy but to goof up on e-readers???Shame on the proofers.
★ ★ ☆ ☆ ☆
emily gamelin
Okay, so I couldn't resist--the price (free) was right, and I was curious about what "kindle porn" reads like. Well, it's kind of like a cross between Harlequin romance novels and those letters to penthouse boys used to read over and over again before the internet and cable tv. There's some pretty funny unintentional humor in the story I read, but was it worth opening my tablet at a public event and then scrambling to hide the obviously cheesy cover when it popped up in my kindle reader? Well, maybe. It was free, after all. I didn't think it was all that sexy--but I'm old and jaded and it takes a lot for something to seem fresh to me. I'm sure it beats king hell out of that 50 Shades crap, though--technically, the writing I saw in the one selection here was head and shoulders above the 50 Shades hack.
★ ★ ★ ★ ★
michelle darmawan
Oh my gosh. I love erotica. Most of the time, I run into pieces that're poorly written. This one was not. I loved this book and the short stories that were in it. There was something in there for everyone and sometimes.....well, sometimes I just couldn't help myself. Gotta say, I loved it and now, I have some new fantasies that I want to get fulfilled. I hope you love this book as much as I have.
★ ☆ ☆ ☆ ☆
michael katz
I gave this one star because it's not possible to give less. Of the tens of thousands of books I've read in my life...this has to be in the top 5 worst! I honestly can not belive some of the other reviews. I'm thinking maybe the authors writing fictitious reviews? Don't waste your time.
★ ★ ☆ ☆ ☆
genevieve haggard
Most of the writing is poorly done and the editing is even worse. One of the authors (I will be kind and not name her) needs to find another hobby. I did't expect greatness for a free title, but most of these were even less quality than I imagined.
★ ★ ☆ ☆ ☆
ethelsmom smith
It seemed a few were the same story re-hased. A few were new and good and some were just yet another rendition of 50 Shades. Seems everyone thinks they can write that story all over again. 11 short stories - free - its worth the price of admission, but you may fast forward thru alot of scenes.......if this were a movie that is.
★ ☆ ☆ ☆ ☆
socialsciencereader
Purposely downloaded it, but found it to be less humorous and more disgustingly specific than I had anticipated. I have removed it from my device,but cannot discover how to remove it from the cloud. Therefore, I am currently faced with seeing the title even when I check the cloud, and I fear that the history will now make recommendations of equally objectionable material. I believe that your technicians could remedy this if you will allow. Please help me. I am not necessarily a prude, but I sometimes allow my granddaughter access to the electronic devices in my home.
★ ☆ ☆ ☆ ☆
john gardner
This book is definitely erotica. The only thing is, all the stories, but one, are about men & women together. Not what I was looking for. That is why I only gave it one star. So glad I could return it @ no charge.
★ ☆ ☆ ☆ ☆
amr ashraf
I should have listened to the reviews, First I was excited about short stories in the same book, so I started to read and after story one I was ready to go on to something else. NOT worth the money I paid and found myself wishing I could get back the few hours I wasted on this book !
★ ☆ ☆ ☆ ☆
dylan sharek
I don't remember how much I paid for this, but I really hope its a free!
The first story, I read it and thought meh. I wasn't impressed with the writing, but hey maybe she doesn't do shorts often.

The second story by Lelani Black had me literally rolling my eyes. When I read things like, "honey bud" in place of cl*t, "lady lips" in place of labia or pu**y, oh jeez. I however had to stop reading when I read. "Hmmm... yesss... Breath panted out of my body as I creamed yet again all over his fingers. I shuddered. I inked. Well, maybe I didn't ink-ink, but if I could ink like a squirming octopus, then by God that's what I did."

Seriously, are you kidding me? I read some of this to my husband who proceeded to laugh hysterically.

Maybe one-day I'll be able to return to the book and give the rest of the authors their fair shot, but for now. Ugh, I need to go read something decently written.
★ ★ ★ ☆ ☆
jayeeta
I always know ahead of time that most erotica will not rack up with other forms of fiction. This bothered me a little more. The stories were an okay way to pass the time, but not particularly written well. After a while I even began to skip the erotica itself since it seemed like they were all the same. Some were significantly better than others, but it's not what I'd recommend -- unless you're sick and you want some light reading.
★ ★ ☆ ☆ ☆
shosh
This book wasn't for me. It was almost uniformly cheap, meaningless sex. There was no erotic connection or sensuality between any of the couples - in fact, most weren't even couples. They were just people who hooked up for a quick and dirty bang.

I ended up skimming through several of these, because they just had that little spice or appeal. There are lots of much better compilations along these lines - don't waste your time on this one.
★ ★ ★ ☆ ☆
jewel chrisman
Compiling a selection of erotic stories such as these must be tricky. The whole purpose is to titillate after all. After the first couple of stories the format gets a little cliched and less engaging, despite the fact that these writers all deliver a fairly good product. Perhaps the answer is to read one story per day? That's the trouble with reading a book to review it, you want to get to the next one on your list! Overall I thought this was a reasonable collection of stories from this genre. Just pace yourself.
★ ★ ★ ★ ★
alison crowley
Wow! This is a great collection of erotic short stories that have something for everyone's tastes. Well-written characters and situations and smoking hot sex - a perfect combination. A great way to try out new erotica authors and enjoy those you already love.
★ ★ ★ ★ ☆
brenda baker
Suzy Ayers managed to contain in a small book the different genres of our emotions. From lust to anger, she replicated the said emotions in love making and erotic fantasies so vividly that you feel as if you're in the story which she's written.
★ ☆ ☆ ☆ ☆
aimee lafave
I write romance myself, and try not to be too overly critical, but this book wasn't worth the price, and I got it for free. The writing is awful - just awful. It's so amateurish that not even the mention of the dull, paint-by-numbers sexual acts described can save it. There is no description, and the word usage is adolescent. Just...don't waste the time, don't invest in this large compilation of mediocre authors, not when there are other books of far better quality that you could be reading.
Please Rate Erotic Fantasies