The Princess Diarist
By Carrie Fisher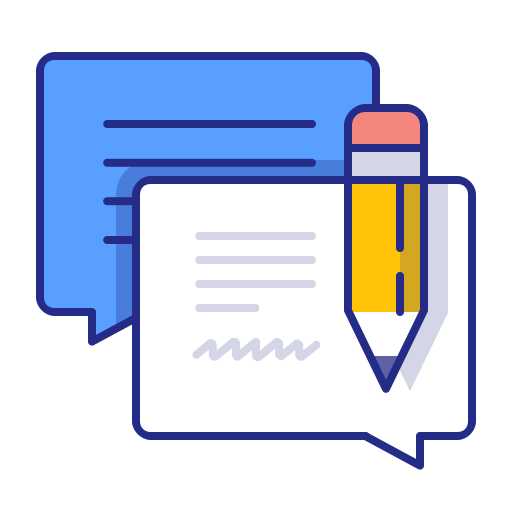 Total feedbacks: 178
★

★

★

★

★

★

★

★

★

☆

★

★

★

☆

☆

★

★

☆

☆

☆

★

☆

☆

☆

☆

Looking for The Princess Diarist in
PDF
? Check out Scribid.com

Audiobook
Check out Audiobooks.com
★ ★ ★ ☆ ☆
tina keeley
Carrie fisher says that the Star Wars Autograph fairs were like a lap dance. this book is a lap dance. I am happy to contribute money to her cause to survive, but the book is not her best. I am a fan. However, she is so insecure and that makes me sad. she reveals that Ford saved her from the crew by taking her from a party into his own episode with her and overlooked the fact that she was an innocent young lady he took advantage of. alas, Harrison Ford is a D--- just like every other actor.
★ ★ ★ ★ ★
budd
I'm sorry, Carrie. Ms. Fisher.
There are two lives on this planet, those who perform and those who are spectators to the ones who put on the show.
We who are the spectators will idolize and dehumanize those who perform for us, thinking we know them and they know us. We put them into this little box where we can stare at them, analyze the character whom they perform, and assume we know the actor behind the mask.
But we don't.
We don't know them any more than they know us.
So I am sorry for thinking that performers are who I think you are.
This memoir written by Carrie Fisher humanizes the plasticity in which we, as spectators, place on people doing their jobs as performers. It's time to begin treating all people as people, not as merchandise.
★ ★ ★ ☆ ☆
jesse rabinowitz
If you grew up with Star Wars, if you have watched and memorized all the dialogue then you will probably eat this book up and read it over and over again. For you, this will be a five star book. No problem.

But for non fans, yes, we exist, this is interesting and a bit repetitive. I can totally understand her story and relate, as a Star Trek and Dr Who fan, I get the fans perception of you as the years go by. But I was bored, as I said. I didn't care about her affair. And that was a major part of the book.

But this is well written and the world has lost an exceptional woman.
★ ★ ★ ★ ★
jorge gomez
Her voice has changed since she was young. She is a lot more important to the films than even she knows. I think being paid would be fair for her image and her acting. I hope she and the other original players are given better rewards for what they do instead of being treated less important.
★ ★ ★ ★ ★
laila
Very surprising events, never would have suspected. Fair portrayal. I like her books because she is willing to examine herself and her own issues, doesn't give herself a pass. Rare for Hollywood types, as far as I can tell. She seems like someone who could be a friend, very accessible.
★ ★ ★ ★ ☆
sona
It was a fun and quick read but I waited too long after it was release and felt like I had already heard everything in it through the news...there weren't many surprises left after the promotion it had. I kept reading, waiting for more and something different, but it kept revealing what the media had already spoiled for it. I still recommend it, especially if you are a Carrie Fisher, coming of age stories and/or trips down memory lane. I appreciate her ability to look back with all of her adult wisdom and retell, as honest as possible, how she remembered this time of her life.
★ ★ ★ ★ ★
neverdone
Loved This!!
I think Carrie Fisher is a marvelous narrator . She draws you in to her world very eloquently,I am riveted in reading about her experiences.
She makes me feel as if I was actually there.
This is one of the books I have read of hers, she is hilarious but yet very introspective.
I'm waiting anxiously for her next read.
★ ★ ★ ★ ★
anastasia t
I had always hoped something happen between Fisher and Ford. This book is a great read. If you are a Grammar Nazi stay you might not like it. Unless you can see pass the grammar issues and absorb Fisher's personal experience and feelings. The only thing I wish is that she was more detailed in her experience with Ford. :-)
★ ★ ★ ★ ★
ellen johansen
I enjoyed reading the Princess Diarist. I was surprised by how many times, three, possibly more, Carrie Fisher talked about death. And then shortly after the book came out, she died. Carrie Fisher didn't expect "Star Wars" to become as popular as it did. She looked at her mother's life, Debbie Reynolds, and realized that fame does not last forever. She expected her stardom to fame as well, but she finally realized that "Star Wars" is fed to its children from one generation to another. She was asked to attend a convention, but mentioned that conventions, like "Star Trek," were for the has-been, and she didn't feel she was a has-been. When she attended the convention, she realized that "Star Wars" was larger than she even thought about. And she wrote mentioned the common fan she'd meet, and they would tell her why they adored her. Carrie Fisher will always be remembered as the Princess far, far, into the future.
★ ★ ★ ★ ★
lies
I started reading this about a week ago after I read the review about it after her heart attack. It was a really good book and I was such a big huge Star Wars geek it really was great to see what was happening behind the scenes. She will be missed her personality really comes out through her writing. she must have been a real fun person to hang out with.
★ ★ ★ ★ ★
camille coons
I got this book before, well, you know. I am so glad I did. Carrie opens her heart and soul in this book. You will not be disappointed by anything in here. The ending of this book tore me up, and is an incredible ending to her amazing, but difficult life.
★ ★ ★ ★ ☆
lee ratzlaff
It is revealing but sad. Sad that so much time has passed and she is identified with this character or person that she was and it is no more. Also, she writes sometimes in a way that is difficult to follow maybe because of her disorder. Anyway, she was talented. RIP
★ ★ ★ ★ ★
kaite stover
Got this for Christmas. I can't wait to read it but I'm going to have to give it a little time before I can read it without tearing up immediately. She was a wonderfully talented writer with a keen sense of humor. She will be missed greatly.
★ ★ ★ ★ ★
angela cribb
I read this the day of Carrie Fisher's passing and that was both a wonderful choice and also a terrible choice. It was both wonderful and terrible because it felt like Carrie was sat right across from me, telling me all of these wonderful anecdotes, sharing secrets she hadn't shared yet and rehashing old stories she had "spoken of" (written about) before. It was so lovely but it made me miss her even more and yes, there were a few tears shed. I've already had people ask me to lend it to them so there's a waitlist for my copy already. I loved it and will re-read it after others have read it again, for sure.

Til I meet you on the other side, Carrie, I will keep your legacy and advocacy and candidness and honesty about mental illness, mine and others, alive as long as I live and write. <3.
★ ☆ ☆ ☆ ☆
jody heifner
I thought this might be more interesting but it's mostly about a young Carrie pining over a crush for 100 pages. It really does not say a whole lot. She was so funny I had much higher hopes for this book but there's barely any real content.
★ ★ ★ ★ ★
erika
Well written book princess leia was my favorite character from the star wars movies and this is a good book to read if your a fan. Very sad that this will be her last book and the next star wars movie will be her last star wars movie ever after her passing.
★ ★ ☆ ☆ ☆
oscarb
Maybe the audible book would have been better. It is hard to distinguish between sarcasm or sincerity. I had to go back and reread certain areas. Some was so redundant it was hard to focus on it over and over. I think Carrie was a great writer and I loved her work. This was not great.
★ ★ ★ ☆ ☆
nickita council
I only read half of it because it's hard to follow the story as her writing was just chaotic. She jumps from subject to subject...like reading something a child would've written. I'm sorry she died but this book is a stinker.
★ ★ ★ ☆ ☆
shelli
I downloaded this book when I heard that Carrie Fisher had passed. As a rule, I don't follow celebrities or read their biographies, but I liked her very much, and wanted to like this book, However, I have to say, there is not a lot of substance. At 267 pages, it is a short read, but I think it could have been about 60 or so pages shorter. It could have done without the lengthy narration of vacuous conversations with people who were asking for autographs. There were at least 2 chapters of these.Some of her conversations with herself were rambling and didn't make a lot of sense. Carrie is humble, unpretentious ,and likeable, though.
What has happened to her and her mother is very sad, and I wish them Godspeed.
I am going to try one more of her books and see how that goes.
★ ★ ★ ★ ★
dylan sharek
I have always been a fan of Carrie Fish actress and writer. This book gives you a sneak peek into her experiences during her time on Star Wars. Great foder for any Star Wars Fan, but it's looking through her eyes that really makes this book such a good read.
★ ★ ★ ★ ★
amme
I love love loved this book, but I love Carrie Fisher so I'm a bit biased. So many emotions went through me when reading this book...I was laughing so hard and enjoying the book, but I was left with an overall sense of sadness. Carrie felt so insecure about herself and she is so brave for writing about, recounting, and sharing those emotions that she experienced at the young age takes so much courage!
★ ★ ★ ☆ ☆
kimberly miller
Carrie spills the beans kinda about her affair with Harrison Ford and adds pages and pages of diary writings from those years in a galaxy far far away, plus musings on dealing with fans and sci-fi conventions. Her sweetness comes off as sadness, a bit. Especially with her current illness which hopefully will leave that brilliant mind as sharp as she has been before!
★ ★ ★ ★ ★
jammies
She may be known as a disney princess now, but Carrie Fisher is so much more than that. I've been a big fan for a while, and have read several of her books. Like most, I'm an avid star wars fan, and I purchased this book, not because of her recountings of her affair with Harrison Ford, but for the insights of a young actor working on one of the most epic films ever. So many hilarious nuggets, I breezed through this book in two days. Treat yourself through a galaxy far, far away and hold hands with the sidekick anyone would love to have.
★ ★ ☆ ☆ ☆
majid m
Not what I was hoping for. Was wanting more insight on the making of the 1977 Star Wars and I'm not even a fan of the SW movies at all. I've trudged trhough the first part, at least hoping to know a little about her affair with Ford, but she cheats us by saying she doesn't remember much due to smoking too much pot at the time. Now I'm having to skip all the dull diary rantings of that time period. So I've paid for more book than I'll read.

I used to like Fisher, but the more I got to know about her when she died of an overdose (that prob. caused a heart attack) the more I came to not like her. What riles me most is her cry-baby attitude towards life.

She has no idea what REAL life is like. I don't think she could have survived what the rest of us do. Bad bosses, angry public, bad weather/traffic commuting, living paycheck to paycheck, and having to actually have JOB SKILLS as she said she did not. She wasn't pretty enough to be the "star" of any movie. At best, she'd be a supporting character "best buddy" to the real star of any movie. She just fell into pretty sheeit and found herself in the most dazzling franchise in human history, one that made her fabulously wealthy! She didn't even have to pound the pavement; you know her Mom had every director's, producer's, actor's phone number in her Rolodex.

Yet she goes on like life has it in for her, child of divorce, multiple marriages and divorces, drug addiction, drunkenness. Boo-effing-hoo! Cry me a river, that's how it is for most of us anonymous losers out here! I'll try to finish the book, after all it's paid for, but if you're looking for anything interesting, wait for her daughter to hopefully publish Carrie's actual diaries from that era. Unedited let's hope!
★ ★ ★ ★ ★
chocolate
Carrie Fisher has a compelling voice. There's just the right amount of intelligence, drama, mirth and insecurity. In this account of her participation in Star Wars movies, we see her as a raw 19 year-old drama student capable of evoking a British accent when attempting to be serious. She confides that she had an affair with the married Harrison Ford, her co-star. In her telling, it's not so much about the sex but what she learned about charisma, male power, and withholding ones feelings. You almost forget that she grew up in Hollywood as the child of two stars: the crooner Eddie Fisher and the song and dance star Debby Reynolds whom he ditched for Liz Taylor.

When she signed on to the film there were no indications that it was destined to become a cultural phenomenon, but she's come to accept her place in it, even if she hated those braids coiled around her cheeks. I'm not sure you like this book if you're a Star Wars true believer, but I was entertained by her interaction with her fans over several generations. I bought this book because I was looking for something light and distracting after the election, and it more than met my requirements.
★ ★ ★ ★ ★
molly dewolff
This is my first Carrie Fisher book, and I'll be sure to read more. For those looking for details of her Harrison romance, yes, she dedicates a good portion of the book to that affair without giving up the private aspects. Included are excerpts from her journal written at the time. If you're expecting a blow-by-blow account, you will surely be disappointed. Instead, she was poetic (at times, literally) and quite the future author.

Fisher also zooms to the present and tells us her more mature understanding of what happened forty years ago, as well portioning out some perspective on what she thinks of us rabid fans. What's it like to sign autographs and work conventions? I admit some of those accounts did drone on, but we learn why she signs autographs for money and what stands out most for her.

Given the ratings, I wasn't expecting to be wowed, but I'm glad Fisher wrote this book and I hope she survives the latest medical catastrophe to continue gifting us with her presence. May the Force be with her.
★ ★ ★ ★ ★
jenna lewis
I started reading this book the day before the Princess aka Carrie Fisher had a heart attack on a flight from London to LA. Once I realized the two concurrent events I hoped that if I read she might pull through but no she didn't and I've just finished this great read. Thankful for the words and the experiences she shared with her fans. #gratefulforherinsight
★ ★ ★ ★ ★
breathe out
The Princess Diarist by Carrie Fisher is a forthright book that includes such details on how her parent's marital life affected her. Carrie Fisher also mentions about her dealings involving working with her mother Debbie Reynolds at the Desert Inn in Las Vegas, acting in the movie Shampoo, and auditioning with a director of the Days of Heaven movie. She admits to her teenage crushes on a guy named Lynn and another guy named Albert. Of course, she also gives her candid feelings on how she felt when auditioning for the Star Wars movie and there is much more in this kindlebook.
★ ☆ ☆ ☆ ☆
robert alexander
I suppose that many people would enjoy the amount of details about her affair with Harrison Ford but it is too much. Also a lot of wasted pages just copying her random diary entries for me. Was disappointed
★ ★ ★ ☆ ☆
alejandro frischeisen
I thought this might tell stories about life during the filming of the first Star Wars. It doesn't. Just Carrie journaling about her insecurities, lack of self confidence and learning to come to terms with playing (and being) Princess Leia. Not sure she ever felt worthy of being the princess, of being with Harrison Ford or of being young and pretty. I just wish she shared more of the fun times on set, of course that wouldn't be Carrie would it?
★ ★ ★ ☆ ☆
joe crook
I would suggest this book to any woman caught in the throes of an unreciprocated attachment. In reading her youthful notebooks, clearly a lot was going on in the youthful and easily impressed Carrie Fisher's mind than Harrison Ford's mind. The book provides a snapshot of the happenings outside the production of a famous film. Ford appears to be happily taciturn. To Fisher's credit she gave Ford a draft and asked for feedback. As for juicy details this book is pretty tame. It's strength lies in articulating the inner world of an infatuated young woman. Yes, it is worth the time to be read.
★ ★ ★ ☆ ☆
nuno mendes
Full disclosure..I like Carrie Fisher. I like her style of writing. I think that she has been through a hell of a lot. As far as tickling my Star Wars itch...meh.... I understand that the basis and premise of this book are her diary entries from the time of filming the 1977 film "Star Wars" aka A new hope. I like her impressions as remembered by Carrie Fisher today. I think that she actually printed her actually diaries in the latter half of the book which feels like teen/early twenty something angst...well, cause it is. I like her sharing about who Leia is to her and who she is to Leia. I liked her sharing about some of the fan boys/girls. She shares a lot about her crush/time with Harrison Ford, who quite frankly sounds like a pervy old man/ dbag....(I hold him to a higher standard as he is/was 17? years her senior at the time of their affair. Well, I am a cheap bastard so..to me...the cost wasn't worth it. Sorry Carrie, but I continue to be a fan.. Oh! I wish a could have given it a half point more.
★ ☆ ☆ ☆ ☆
donovan foote
I just didn't get it. I was very disappointed. If you expect Carrie to go into her affair with Harrison Ford. She does not. Not in the way you and I want to hear about it. It's mainly, I slept with H Ford, mostly my place, every weekend and we did Star Wars . That's about it. No real details. I thought the writing was weird , the whole book. This book I Cannot recommend.
★ ★ ★ ☆ ☆
shoma narayanan
A final confession of the things kept in silence for forty years and how a character changed her life upon her last day on Earth.

Some times funny, other bitter, but always sincere of how she handled fame and misfortunes involved after Star Wars.

Hope to see you on your final appearance in Episode VIII as a farewell tribute to your life.
★ ★ ☆ ☆ ☆
burgundy
The only reason I give this book a low rating is because the bulk of it is consumed with her affair with Harrison Ford—who was a married father of two at the time the "long one-night stand" (as she calls it) took place. I will gladly read Fisher's other work at some point, but being a child of divorce and an adulterous parent, I couldn't help but be bothered with what Ford's two children must think of a book selling mostly off the tale of their father cheating on their mother with Princess Leia. And, to be honest, the details of their location romp are a little bland and boring.

The strong points: the diary entry portions of the book from circa 1976 show a woman already intelligent beyond her years. You don't see many 19 year olds in Hollywood walking around today with the vocabulary she had at that age. It's hard to believe she was a high-school dropout with the gift of words and prose she had already acquired at such a young age.

That said, it was rather sad to get to the final page and know this is the last we will ever hear from Carrie Fisher in book form. She's a brilliant writer, was a beautiful, sharp, razor-witted person, so there is and will be so much more to remember her by than this lone book.
★ ★ ★ ★ ★
varsha
We do love Carrie Fisher - warts, weight and wacko. This is a complex-to-digest writing, but it's worth it. Both of you share our enjoyment of Carrie's offbeat way with words and witticisms, as well as the recollections of the making of Star Wars and the tidbits of insight. It's not a long read, but it's not an easy read; it's a worthwhile, enjoyable (latest but also first) glimpse into the Carrie we know and love.
★ ★ ★ ★ ★
pilipr
I did receive her new book and have read it over the weekend and it's not so bad after all, it's pretty bitter-sweet personal account of an insecure 19 year old and brought into 2015 at age of 59-60 of her early from performing with her mother Debbie Reynold's in nightclub acts in Vegas, her first brief film gig in Shampoo life pre and during and post Star Wars. Was an insightful and respectful journal memoir with some tact only thing truly lacking was there was so little of her actual on-set experiences making the movie.

It's basically a story of a very insecure late teenager not knowing who she is and same goes for most teens at 19 because it's a common experience of who am I, what am I doing, why am I here and what do I want to do with the rest of my life?

It really isn't a "tacky" as the press and media have made it to be as some awful raunchy tell-all at all. Rather just a young in-experienced girl whom wound up in larger than life circumstances and fell in love with an much older married, aloof and unobtainable male pursuer co-star of which was doomed from the start to finish which she explain's very clearly and you feel for her confusion and guilt and disapointment of Carrie's relation's with men in general and her exacerbated insecurities and low self esteem in regard's to life in general but male relationship's especially.

I didn't find the Princess Diarist to be salacious or sordid at all but rather enduring and bitter-sweet coming of age instead.

Hope explains
★ ★ ☆ ☆ ☆
jenny rocky rockwell
I am really not a fan of celebrity biographies - they are never as interesting or amusing as the celebrities seem to think they are. But this was a book club pick so here we are.

I feel like I should be kind since Carrie Fisher is now deceased, and there were a couple amusing tidbits in the book, some of her journal entries were nicely poetic.

But for the most part I found this book to be a lot of nothing. "Had an affair with Harrison Ford but can't tell you anything about it because it's private", blah blah blah.

I also found her insistence that she didn't want an acting career to be a bit disingenuous - if you really didn't want that why would you go to a prestigious drama school, or audition for any movies?

I don't feel like I learned anything new about Ms.Fisher other than she was witty and held a lot of disdain for herself and her fans.

The book was a waste of time.
★ ★ ☆ ☆ ☆
yati
This book was a gift for my wife. Sadly, she was shocked and apalled in the story. Apparently, Carrie Fisher lived a tragic and hard life. I had much better thoughts of Ms Fisher and considered her to be a role model for women. Well, maybe she is for some but not for others. She was truly great in Star Wars and will be forever. Fortunately, this book does not change the way my wife and I see the movies.
★ ☆ ☆ ☆ ☆
karen heynen
This book was a complete disappointment. I watched all the Star Wars movies, liked the role Carrie Fisher played and looked forward to reading about her, the person. However, after reading this book, I trashed it. The writing style was awful, the language was rough, and it rambled like she was on something while writing it. I would not recommend this book to anyone. I read one to two books per week and have NEVER disliked a book as much as I did this one.
★ ★ ★ ★ ☆
justin neville
Apparently Carrie Fisher's new book was originally called "The Kvetching Princess Diarist" but then they decided to simply call it "The Princess Diarist" for reasons unclear.

I'm joking. It was never called that. But it should have been, seeing how Ms. Fisher is all about honesty. I've always said New Yorkers (of which I am one part-time) have made kvetching an art form, and that's not a compliment but only a compliment if it's the end of a good joke.

Not that Ms. Fisher is that kvetch obsessed entirely, but as her swift read came to a close after a very quick 5-hours of reading time, she needs to buckle up if she doesn't think there is any value in the saying (probably created by a former professional kvetcher) "Don't bite the hand that feeds you." She's bit it and is licking the wounds and that's a shame because she's such a good writer.

I can imagine people in Hollywood and publishing dismiss Ms. Fisher's sardonic "Oh woe is me and my fame" as her charm. Hm. It's a curious charm in this book. The first half is fantastic writing as she details her affair with Harrison Ford. The insights are so smart and on-point. She turns her trademark lacerating wit onto herself and it's exactly right for memoir. The turns of phrases and her writing are a blast to read. Just when you think you've got a handle of where her flow is going, she throws in a tugboat and a steamer and you're taken for a ride in a new and frothy way. Yes, I wrote the word frothy.

She's smart as hell. She's got a rambling wit that goes off on tangents that are her great strength as a writer. She goes on and on and on and it all works. She draws out a quick romance for almost 120 pages. Then the book takes a turn after she shares her diary entries during the filming of the original Star Wars and after that, well, it's all about The Kvetch.

I mean, I get it. She's sick of being seen as Princess Leia. She's annoyed at the need to be viewed as an icon. She wants to be seen as Carrie, not Leia. But the strange thing is, she is. Postcards from the Edge is a fantastic read and the movie was brilliant. It was. Anyone who doesn't think so has very basic taste in films. Her subsequent books are fun as well. Delusions of Grandma and Surrender the Pink. Yes, I've read them all because I like her. Wishful Drinking is super and her stage show was honest and real and about something. That's rare.

Yet something happens at the end of the book that I don't think she fully intended, and yet I bet you a $70 signed photo of her (actions she calls 'lap dancing', meaning, her whoring out herself to sign photos to pay for her spending - spending she could only do if she had the opportunity to 'lap dance') - I bet she had numerous people read this before it went to print and I wish someone had edited her.

She says she loves her fans and is moved by them, and yet she quotes long passages of what they say to her at conventions and it's all rather telling what she decided to put into print.

I love Carrie Fisher. I do. Carrie Fisher the writer. Carrie Fisher the memorist. Carrie Fisher the mental health advocate. It's as if she doesn't know some of us could really give a rip she played a space princess for awhile. Okay, sure. She's an icon. But she's created a very reputable body of work since then and yet it's as if she refuses to focus on that, only on some people's need to relate to a character she played in some movies.

I would recommend she republish the book as a novella. Keep all the Harrison Ford writing, the diaries - that's all so delicious and maybe jettison that other stuff that comes after. Because it's really not the best side of you Carrie Fisher. Extraordinary writer. Thriver. Lucky recipient of a role that made you famous. Writer who is beyond The Kvetch.
★ ★ ★ ☆ ☆
abhishek dhandia
I was expecting a descriptive tale of working with George Lucas, day to day scenes on the set of Star Wars, a movie I love. It was none of that. It was mostly about her brief relationship with Harrison Ford. The middle section is rambling and difficult to follow. It just wasn't my cup of tea.
★ ★ ★ ☆ ☆
zabe bent
I enjoyed this book, as I've enjoyed all of Fisher's books. But I wondered why there weren't more details about the actual movie itself--or the other actors. Fisher's diary entries are visceral, beautiful and painful--anyone who remembers being 19 years old and in love will relate to her romance with Harrison Ford. Some of those poems she wrote are stunning and amazing. However, I'm surprised that the book didn't provide any details on her relationships with costars Mark Hamill or Alec Guinness. What was it like to work with Guinness, a classically trained actor? Or Peter Cushing? Or any of the actors who portrayed the Jawas or Sand People? Aside from a fleeting nod to Hamill, she doesn't discuss him at all. It seems like she's already discussed her relationship with her parents in previous books--why bring it up again in this book? I would have liked to have seen more details about the set itself--especially the fight scenes in the Millennium Falcon. Despite all of the fuss over her earmuffs hairdo, it should be noted that Natalie Portman had far weirder and more elaborate hairstyles in the prequels.
★ ★ ☆ ☆ ☆
adam boisvert
But didn't at all. Half the book is her vague diary entries about unrequited love, which could have been written by any teenager about anyone they had a crush on. The other half is about signing autographs cause she needs the money and the requests made of her by fans at these signing events. Find another way to pay tribute.
★ ★ ★ ★ ★
desir e spenst
I was just a year older than Ms. Fisher when she made the movie Star Wars, and can somewhat relate to her story. The world was a different place then. She was a young, lovely women in a new situation, seems like she was a little overwhelmed by everything and found herself enchanted by a good looking older man. Mr Ford must not have been happy in his marriage , and here was a young , charming, very attractive women that he found chemistry with. This book is one that shows Ms Fisher's feelings, intelligence, enormous amount of empathy for her fellow man and her growth as a human being. I'm sure she would be a fascinating friend to have. I have read all of her books and highly recommend this one. A very enjoyable read.
★ ★ ★ ☆ ☆
cindy muya
I, along with the rest of the planet (or at least the rest of my generation), felt truly shocked and saddened upon learning of Carrie Fisher's death. And I'm trying not to believe that her death so close to the inauguration of Cheeto Jabbah portends the end of freedom and civilization (seeing Rogue One helped buck me up in that regard). So I picked up this book, her latest and last, which she had been promoting when she had her heart attack, to read in her honor. Turns out that I probably should have read another of her books, because although it's clear that she's a good writer, it's also a bit obvious that Fisher's memories of her time filming Star Wars are somewhat ...scant, and so she spends a large portion of the book finally admitting and dissecting what millions had already known about: her off-screen affairs with Harrison Ford. She even commits one of the Top Ten Worst Things To Do In a Memoir: publish page after page after angst ridden page written by her 19 year old self. I'll forgive her that because, well, Star Wars. But it's not really a great read, the diary.
This book, generally speaking, is for the real Carrie/Leia lovers, the sci-fi community that adores her and all of the cast and goes to Comic-Con and all that, and they are mostly nice and good people, and Fisher gives them a nice and good book.
But for the rest of us, choose another one of her works. When she talks a bit about how becoming an international star truly was surreal and bizarre and wholly unexpected after filming a low-budget sci-fi indie flick - that part was really interesting. But it's mostly "Carrison" navel-gazing, and even she seems uncomfortable recounting it.
I'll always love Carrie Fisher and Princess Leia, but I don't love this book. It's really two stars (at best) but I couldn't bear to admit that, so I gave it three, because love.
★ ★ ★ ★ ★
kristen billingsley
I'd definitely would recommend this book to anyone who wants to know more about the making of Star Wars and/or Carrie Fisher's first hand experience making the film. Carrie Fisher is very humorous in her writing, and as long as you continue to pay attention - it's a pretty entertaining ride. I also would recommend listening to it on audio, as she narrates the book and it makes it that much enjoyable! :]
★ ★ ★ ☆ ☆
gearoid
If you are a Star Wars fan you may enjoy this. There's descriptions of the early filming and how she met Ford. I don't blame her for writing this book, Ford sounds like a selfish bore. The first half is better than the last half.
I enjoyed Fisher's earlier books far more.
,
★ ☆ ☆ ☆ ☆
bryan schlundt
I really wanted to like this. Really really tried to like it. Unfortunately, it is sophmoric and school-girlish claptrap so obviously done for money. 'Postcards From the Edge' is so much better. Sorry, Darlin' but this just wasn't your best.
★ ★ ★ ★ ☆
michael gordon
This book is the curated, (by Carrie at age 60), diary of Carrie Fisher at age 19. Young Carrie is naive, relatively inexperienced, and about to become Princess Leia.

After a charming modern intro, Fisher tells us a bit about the lead up to her Star Wars role and about how she became the iconic Leia character. We then switch, though, to the diaries Carrie kept during filming, and this means we focus on the affair, (I guess they call it a "locationship" in Hollywood-speak), that young Carrie had with older, married Harrison Ford during the shoot.

The result is a combination of raw, dreamy, romantic, brutally practical, clear-eyed, messy, sad, funny and delusional youthful reflections, all filtered through the memory and hard won experience of an older and wiser, but still funny, sardonic and deeply honest woman.

This is not some variety of Leia/Solo fan fiction. It's real and unvarnished, (O.K., probably slightly varnished), and it is touching and authentic. As I noted, I now appreciate Ms. Fisher even more.

(Please note that I received a free advance ecopy of this book without a review requirement, or any influence regarding review content should I choose to post a review. Apart from that I have no connection at all to either the author or the publisher of this book.)
★ ★ ★ ★ ☆
mountsm
I only rate this 4 stars because it was a short read. All of Carrie's books leave me wanting more...more funny, more bi-polar, more drugs, more of her singing...just more. I think she is one of the funniest..of all time. Because she always tells the truth. No matter how ugly, and it's funny cause it's true. I love you Carrie. Thanks for giving it up to the fans, ugh...so undeserving. With that being said; not everyone will "get" her humor. This is not a behind the scenes look at the making of Star Wars. It is a Carrie Fisher book...and I loved it.
★ ★ ☆ ☆ ☆
wendy mcclure
Although I am a devotee of the Star Wars franchise, I'm not a star-struck fan. Yes, I remember very clearly the first (and second) time I saw the first movie, and how much I looked forward to the subsequent films in the series, and how disappointed I was in the prequels. I am also very much aware of how human the actors who portray characters on screen actually are, and how difficult it can be for young actors who are thrust into sudden fame to deal with that fame.

And now, thanks to this book (the first of Carrie Fisher's books which I have read) I have some idea of how screwed-up she was before Star Wars, and how much more screwed-up she became as a result of making the films. The evidence of that is not so much gleaned from what she reveals in the book, but in the manner in which it is written. It is, for the most part, rambling and only semi-coherent. and if she isn't full-out feeling sorry for herself, she comes within spitting distance of that condition.

Again, I have no illusions about the separation of film character and actor, but that having been said, I will try and push to the back of my mind the sad reality that was Carrie Fisher and enjoy the on-screen illusion that is Princess (and General) Leia.
★ ★ ☆ ☆ ☆
david nemeth
I have loved other things she's written. This was almost entirely her adolescent angst about her affair with Harrison Ford. Not very interesting angst, at that. Nothing very interesting about Harrison, either. I wish I hadn't bought it.
★ ★ ☆ ☆ ☆
james w powell
"I am someone who wants very much to be popular. I don't just want you to like me, I want to be one of the most joy-inducing human beings that you've ever encountered. I want to explode on your night sky like fireworks at midnight on New Year's Eve in Hong Kong" (47).

This is going to be a difficult book to review. I've never reviewed a book so close to the author's passing, and it was a sad and bittersweet experience - sad, because the world is now deprived of a funny and highly relatable individual, an excellent actress, and a surprisingly witty and talented writer. Bittersweet, because she is all those things and it's always a pleasure to go over the accomplishments of someone you admire. There isn't much more to say than that without cheapening the sentiment.

I've read two of Ms. Fisher's other books, POSTCARDS FROM THE EDGE, which is a grim but evilly funny (and probably semi-autobiographical) satire that does for Hollywood what Carl Hiaasen does for Florida, and WISHFUL DRINKING, which is a memoir about alcoholism and the darker sides of fame. Both are excellent. I recommend both. Because of that, I was super excited to get my hands on this one.

THE PRINCESS DIARIST, sadly, fell short for me. I love the title and the cover, but the content inside that clever packaging wasn't as engaging.

Fisher starts off with an introduction - the highlights of 1976. Then she switches to talking about who she is, a bit about her family, and then talks about her first role in Shampoo with Warren Beatty. The heading for this section sums up this content fairly well: "Life Before Leia."

After this, she dives into what it was like to work on Star Wars, and the overall emotion here seems to be bewilderment. Like she isn't quite sure how she landed such a famous role and why people kept bothering her about it. Many celebrities, when writing about their past works, are enthusiastic and excited, and heap praise upon their coworkers. Fisher doesn't do that. She seemed jaded and resigned to me, and apart from Harrison Ford, scarcely mentioned her other co-stars at all. Maybe part of her lack of enthusiasm stems from the fact that she felt like her role was appearance-driven. There's that famous quote she said to Daisy Ridley about fighting the slave outfit, after all, and she still seems annoyed about the Slave Leia bikini costume (which is so iconic that it has its own Wikipedia page). Apparently she was also sent to fat camp to lose ten pounds for the role before she actually got around to doing any acting.

The chapter about her affair with Harrison Ford is also quite strange, made stranger by the fact that it's immediately followed by the excerpts from the diary she kept as a teenager while onset at Star Wars. Adult Fisher says a lot without saying anything at all, except for confirming that they actually had an affair, and that she wanted to admit to it first before anyone else got to digging and taking liberties with the truth (understandable). Teen Fisher's voice is much more wistful, with lots of poetry and dreamy drabbles that wouldn't be out of place in THE PRINCESS SAVES HERSELF IN THIS ONE. It makes for a very interesting contrast, seeing the two juxtaposed together, very similar to seeing the picture of Fisher as an older woman posing next to her forever-young slave self at the Wax Museum.

The last portion of the book is the easiest portion to follow, which is a double-edged sword because it's the portion of the book where many claim that she mocked and ripped on her fans. She does mock them, but not in a mean way. Again, I got that sense of bewilderment that I did in the beginning, where she just seems mystified by these people - total strangers - who are coming up to her and telling her how much of an impact she had on their life, whether it was as a feminist icon or sex symbol. One cringe-worthy moment she shares, which is perhaps characteristic of awkward fan-created situations that celebrities are unable to escape from, was during a signing in which a child burst into tears when pushed towards her by their parent because she was the "old" Leia, and the child wanted to meet the young Leia they had seen in the 1976 film. What can you say to that?

I was surprised she didn't say much about The 'Burbs and Episode VII: those are my two favorite things that she was in, and the fact that they were excluded from this book made me wonder if maybe she didn't enjoy those roles or didn't think they were worth discussing. What a shame.

The PRINCESS DIARIST is an okay book, but it didn't have the wit that I loved her for in her other books. It felt...bitter, and incomplete. She says a lot without saying much at all, and by the time you get to the end of the book, you're just as mystified about what she's like as you were at the beginning, second-guessing yourself the whole time. "Was that a hint? Is what she's saying funny? Is she secretly laughing at me?" She's like a manic pixie dream girl who's only playing the role to be ironic. Or maybe she wants to keep that last piece of herself private. I guess we'll never know for sure.

RIP, Carrie Fisher.

2 to 2.5 out of 5 stars
★ ★ ★ ★ ☆
kris evans paull
Synopsis: The Princess Diarist is a memoir written by Carrie Fisher about her time on the set of Star Wars mostly. The is the third memoir she's written and the audio book is read by her and her daughter Billie Lourd.

This book got a lot of press because of one particular news item - the details of Carrie Fisher's affair with Harrison Ford during the filming of Star Wars. And while that's certainly an interesting enough revelation, this book is about a lot more than that. It touches on her life just before she got into acting and what ultimately pushed her to take that particular step. And there's also just the experience of getting cast in Star Wars and not knowing they were part of something huge.

The book has a lot of focus on Princess Leia, her relationship with the character and her life since the release of those movies. She also talks about the fans and he relationship she has with them and how things weren't always good. And we also get a peek into her actual journals from that time, and that's a literary experience in itself.

What I Liked: Carrie Fisher has a great flair for comedic writing and her ability to write about her own life in this manner makes for quite the refreshing memoir. Whether she's talking about trivialities of her youth or more serious moments of personal reflection, she's able to turn things around and laugh at herself as needed.

This audio book is particularly great given it's narrated by Carrie Fisher herself. Hearing her talk about her life, joke about her life and talk about her experiences with the fans made for quite the bittersweet experience on many levels. She's always Princess Leia and yet she's her own person and her absence from this world is a pain indeed. And the decision to have her daughter read the prose of her journals was a great idea as well that added another dimension to things.

What Could Have Been Better: In hindsight, it feels like she set about writing this book to tell the Harrison Ford story in particular. I thought it would just be a small part of things but in fact it was more important than that. I can understand why since the prose of her journals from the time sounded like they had a lot to do with him and so framing things with their story was perhaps necessary.

But man, there are a lot of great moments in this book and they didn't necessarily revolve around that instance. And I wish we had more of that like more of her stories with the fans or maybe more stories of her relationship with Star Wars over the years, for example. I'm sure she's covered part of this in her other memoirs and I'll get around to reading them in time.

TL;DR: The Princess Diarist is an interesting look back at Carrier Fisher's life with that greater focus on Star Wars. Having her words immortalized in this audio book add a particular memorable tone to this book and it certainly moves the experience along.
★ ★ ★ ☆ ☆
jacob oliver
I was deeply saddened by the sudden passing of Carrie Fisher last year and even more sorry when her 'unsinkable' mother, Debbie Reynolds, followed her so quickly. I had requested an ARC copy of this book from NetGalley months ago and had actually forgotten about it when they granted my request. Not sure what took so long, but all in all, I found this book disappointing. As I read it, I felt like Ms. Fisher simply spewed words into a tape recorder and someone transcribed her ramblings verbatim. It often seemed disjointed with jumbled thoughts and ramblings. I enjoyed reading about her Star Wars experiences (like how Princess Leia got her hairdo!), but Fisher's off-screen antics were just not interesting to me. Maybe the book was rushed to press without proper editing although I'm not 100% sure even that would have helped. Glad I read it. Glad to be done with it!
★ ★ ★ ☆ ☆
irina
I love the way Carrie begins her book, The Princess Diarist, with world events. Star Wars has had a significant and immeasurable impact on modern culture, not just of movie-making or viewing, but also of ideas and concepts and possibilities. Following that, we have a conversational narrative from Fisher. It's at a fast-paced clip at which we travel to the point where the filming for Star Wars begins. For that first quarter of the book, we zip along through the beginnings of Carrie and her relationship with movies and her inklings of a life that would be aired in public.

She's good at conveying just how young she was when Star Wars began. Nineteen is young and vulnerable, and Carrie conveys this in a relatable and informal manner. She's talking to you, the reader, and she's willing to be friends and be chatty with you while she connects you to her. It's a tender kind of desperation. "Understand me. Please." I loved it. That level of vulnerability makes me want to go and place my hand on her face and look into her dark brown eyes. I see you. Sadly, and, of course, this was international news, she is gone. But, dear thing, left us this piece of her, along with the others and I can only hope that she knew before she left. We see you.

The pace in the second and the third quarters sinks. She changes to a very un-Carrie voice and holds back Harrison's half; it's a shield, as much as she can give and still tell this story, to protect his own closely guarded privacy. I hear he was not pleased that she planned to air this piece of their lives that had somehow, miraculously, not been revealed before.

I admit it; I skimmed.

This portion of the book, including excerpts from the diaries themselves was surprisingly toneless. It was simply a sharing. But, I wasn't that invested. I couldn't have been, she'd not revealed enough. Harrison broods throughout. We don't get to know him through her; we only get to know him as she didn't know him. Too intimate but not expansive enough. Clearly, the only part that involves that actual making of Star Wars was the part where it revolves around her affair with Harrison Ford.

The last quarter, I was hoping for a revival of the tone in which the book began. Alas, no, that was not to be either. Too direct. Too conversational. Too wordy. Too many would-be quotes from fans. I get what all this was meant to convey. But, I didn't need it. I wanted to tell her that I understand; she didn't need to keep going in this manner. I suppose she was the type to keep going anyway. She's not really telling it for you. She's telling it for herself.

P.S. Though there are too few, I loved the pictures within. I just love an autobiography with photographs.

P.P.S. Nostalgia often dictates my ratings. I just couldn't possibly rate this anything other than three stars even though that little pop-up, when I hover over that third star, displays that it means my feelings were more positive than they actually are.
★ ★ ★ ★ ☆
tanishe
Although I liked Star Wars, I never particularly cared for Carrie Fisher. I listened to this book and wavered back and forth on what rating to give it. I couldn't believe she actually read this with her voice sounding like it did (rating down) but she actually didn't read it, she performed it...I felt like I was there with her, reliving her life (rating up), plus she had the courage to read it herself. Most of this had to be very painful for her to admit to much less share...I could still hear the pain in her voice. The book could have done without the diary entries. Although obviously a very painful part of her life, I didn't feel it was much different than any older teen or young adult's dramatics when dealing with love, rejection, heartbreak. The sections Carrie reads cover pain with humor, frequently self-deprecating, for which I can't blame her. Her daughter reads the diary entries because, I believe , it was just too painful for Carrie Fisher to read herself, especially without the cover of humor.
The book didn't do what I thought it would...give me some details on the affair...but that's all right. It really is none of anyone's business. However, this was a bit misleading. It also did not have much about the actual making of the movies.
What made this a four star book for me was simply the honest portrayal of the love/hate relationship she had with Leila, and herself, for that matter. We frequently view those in the public eye as in charge of their life, living an enviable life full of unique experiences. She had many unique experiences but at considerable cost. She seemed to be trapped in a life she did not know how to break free from.
Harrison Ford should have know better than have an affair with a young, inexperienced, vulnerable girl. At first she may have given the impression of experience with men, but he should have backed off once he found out otherwise. I don't think there is any excuse for using her like he did. He said he did not read the book and refuses to comment and this, I think, is the ultimate insult to her.
★ ★ ★ ☆ ☆
catharine
Being a huge fan of Carrie Fisher's writing, it's difficult for me to share my feelings. If you are looking for details about actually shooting Star Wars, working with her colleagues, or little things like that, don't look here! She touches on some of this experience. Barely. Kinda.

I came away feeling sad for her having to deal with her mental illness. You can feel her pain. She had incredible talent as a writer. Yet what she wrote about, a window into her head and feelings, is bound to make one sad. Such a difficult life for someone so blessed with so much.

I can see why her mother was always reassuring her. Her doubt and endless thoughts, such bright, witty, intelligent, insights and more, would have disabled many others. The fact she did so much is a real testament to her talent for life!

If you want to read endless details about a young woman's obsessions about a married man whom she knows she doesn't love and has no future with him, go for it.

Mostly she beats herself up for signing away merch rights, thinking few would ever see this low-budget little film. Hmm.

Yet she said elsewhere she was self-medicating during the filming. Which included heroin. I would LOVE to know how she managed to learn and deliver what many in the cast felt were difficult lines from George Lucas. On heroin. Other drugs, but I again, not mentioned. While obsessing over Carrison (her name for her affair with Harrison Ford, older, married, father).

Did they EVER talk about acting or stardom? He knew this was a great break for him (which I read elsewhere). She didn't. But he was silent. She emphasizes this. So what did they do on weekends when not in bed? Read? Certainly not talk. How did she stand that??

So she's doing heroin, sex toy for older costar, and dealing with her first starring role. That role included acting with pretend set and special effects. Does she talk about HOW she managed that? NO. Moving on ...

Her writing is like her personality. Sometimes so eloquent, so wise you just want to read a line again and again. Especially if it touches your heart, with humor and/or sadness. Other times she's so downbeat, so repetitive, you wonder how long she's gonna go on and on about something, wondering if she's ever going to talk about I dunno, the movie?

I agree with another reviewer on her poetry.

I would LOVE to read a book of Carrie Fisher's poetry. She reminds me of Dorothy Parker crossed with e.e. cummings. Witty, poignant, surprising, bittersweet, memorable and AMAZING for a 19 year old!

I also agree with other online reviewers her quotes and stories about her FANS is kinda upsetting. She is, all too often, condescending, bitter and snide. I GET what she's saying. But she says it in ways which made me uncomfortable.

I have fans on a much smaller level, due to my punk photos. I would NEVER talk about them nor quote them the way she does, let alone in print!! I think she means it with love, but it got repetitive and mean very quickly.

Plus her account of how and when she and Harrison Ford hooked up is quite unsettling! I'm surprised there's not more outrage over how he first seduced her. So not cool.

It's a fast read, not too heavy, a lot of repetition, some gorgeous poetry and her wit here and there. Also downbeat. THEN when you add that she was on a tour to promote this book when she passed, talk about really sad!

So read it, enjoy the parts you can, and mourn for the loss of a talented writer whose illness gave her this gift of writing and yet tormented her, which diminished her gift.

Time to see "Postcards from the Edge" again. And read it again! Thanks for the memories, Carrie.

FYI: I am so not a Star Wars fan. Just the opposite. Can't stand it nor understand its appeal. I totally appreciate this talented, tormented woman. Admired her for her persistence and strength. And unique talents. May she and her mother rest in peace.

PS I met Debbie Reynolds during the exhibit of her archive prior to the auction. She was a lovely lady! I've met a lot of performers. She really stood out. LOVED her audience. Gorgeous and energetic. Just a few years ago.

Thanks for the memories, Unsinkable Debbie Reynolds and Princess Carrie Fisher.
★ ★ ★ ☆ ☆
randee
When I saw this little thing penned by the late Carrie Fisher (who played the most famous princess in science fiction) at the mall's bookstore, I decided to order it from the library.

Being a talented writer with a VERY sardonic sense of humor, Ms. Fisher told her story about how she first broke into movies as a nubile little kid, dealt with unexpected fame and fandom, and yes, experienced the not-so-nice reality of being an immensely popular actress. In fact, she is so brutally honest in some places she even sounded quite haughty, looking down her - well - regal nose at everyone involved, including herself, her own mother, and her obsessed fans, of course (she did hurriedly backpedal a few times to explain herself, though.)

In the middle of the book is a little collection of frank musings from Ms. Fisher's early days as a promising young starlet that openly displays her crushing insecurity as well as her natural gift of gab (ironically, she had perfectly described the not-so-romantic disillusion of actual married life in one poem - in spite of the fact a married man had put her under his spell and not even be aware of it.)

And the way she went on about it makes it sound like she would have been MUCH better off being born to an ordinary housewife rather than one of the biggest stars of 1950s and then growing up to become an ordinary housewife rather than one of the biggest stars OF THE CENTURY. This way she would never fall prey to cheating womanizers who would ironically play her character's so-called love interest in the famous movies OR substance abuse that would suddenly remove her from our planet a decade or two too early.
★ ★ ★ ★ ★
josh aterovis
The Princess Diarist
Written by: Carrie Fisher
Narrated by: Carrie Fisher , Billie Lourd
The Princess Diarist is Carrie Fisher's intimate, hilarious and revealing recollection of what happened behind the scenes on one of the most famous film sets of all time, the first Star Wars movie. Named a People Magazine Best Book of Fall 2016.
When Carrie Fisher recently discovered the journals, she kept during the filming of the first Star Wars movie, she was astonished to see what they had preserved - plaintive love poems, unbridled musings with youthful naiveté, and a vulnerability that she barely recognized. Today, her fame as an author, actress, and pop-culture icon is indisputable, but in 1977 Carrie Fisher was just a (sort-of) regular teenager.
With these excerpts from her handwritten notebooks, The Princess Diarist is Fisher's intimate and revealing recollection of what happened on one of the most famous film sets of all time - and what developed behind the scenes. And today, as she reprises her most iconic role for the latest Star Wars trilogy, Fisher also ponders the joys and insanity of celebrity and the absurdity of a life spawned by Hollywood royalty, only to be surpassed by her own outer-space royalty. Laugh-out-loud hilarious and endlessly quotable, The Princess Diarist brims with the candor and introspection of a diary while offering shrewd insight into the type of stardom that few will ever experience.
As much as I have been a Star Wars geeky nerdy fan all my life, practically worshiping the actors that preformed the iconic roles, I have never picked up a Carrie Fisher book. Shame on me, she was beyond blessed with multiple talents including writing. It took her death to cause me to pick up this book and discover just how talented she was at writing. Her death, and the death of her mother, another one of my favorite actresses, coincided with HBO's Bright Lights Starring Carrie Fisher, a documentary about the endearing relationship between mother and daughter. HBO also released Wishful Drinking a stage production of the same titled book. All of which I watched with tears streaming.
Carrie was a Hollywood kid caught up in everything Hollywood had to offer, corruption of spirit and character. Carrie, however, never wanted to be an actress, like her mom or even a singer like her dad, but somehow, Hollywood wrapped her into a tight embrace that followed her to her grave. Much of her "wild" life was lived before we had a diagnosis for Bipolar disorder, but as she reflects on her childhood and her relationships, the signs are clearly visible. Although, her mother played the Unsinkable Molly Brown, Carrie was the Invincible Princess. Her life may have had severe swings but the outcome is a good example to young women who need to find their inner strength to surmount the adversities life can throw at them.
In the Princess Diarist, Carrie finds long forgotten journals written during her filming of Star Wars. She never finished High School but went on to an acting academy and a small role in Warren Beatty's Shampoo, just because she happens to be on set. LUCKY! She auditioned for both Star War and Stephen King's Carrie, winning the role of our beloved Princess Leia. Even at the young age of 19 with a gorgeous bod she was asked to lose weight and not wear a bra for the role. Why no bra? Well, because there is no underwear in space, everyone should know that! At this age, she had barely lost her virginity to a friend who kindly relieved her of the hymen burden, managing to stay friends to this very day. She tried alcohol for the first time at a birthday party for George Lucas and that very night started a three-month relationship with Han Solo…er...I mean Harrison Ford, 15 years her senior, married with kids. WOW! WHAT! NO! YES YES…Princess Leia "did it" with Han Solo. What fabulous gossip. Well, it was more than that because she dedicates a good portion of the story to her relationship with Mr. Ford, giving me the feeling that she still cares. They stayed friends throughout the years, after the initial filming of Star Wars she respected the boundaries of his marriage. It was never her intention to be the other woman so she kept the affair to herself pretty much until recently. As I read this section I can see the footprints of young love leading me to believe that Mr. Ford took advantage of her youthful naiveté, and a vulnerability, even though he may not have known it at the time.
She reflects on her relationships both with the other characters of Star Wars, the crew and her personal ones, her addictions her marriages, her financial difficulties and how she ended up doing something she thought she never would…Lap Dances.
Lap Dance- This is a term Carrie applies to those Comic Con appearances where she feels as though she has prostituted herself and her dignity for money. Autographs $70. The stories she tells are rather funny and I imagine very true to life. I know if I had ever met her in person I would've either been mute from utter awe or a complete motor mouth, but it would've been a great memory to have had. She was never a weak person through her life, having found the strength to express herself through the mere use of words. I'm proud to have been her fan and can highly recommend this to everyone but especially those crazy Star Wars fans like me.
The Oracle Reviews gives only honest reviews.
This story was provided by Overdrive
★ ★ ★ ☆ ☆
littleshout
The Princess Diarist is Carrie Fisher's intimate and revealing recollection of what happened behind the scenes on one of the most famous film sets of all time, the first star wars movie.
When Carrie Fisher recently discovered the journals she kept during the filming of the first Star Wars movie, she was astonished to see what they had preserved – love poems, musing with youthful naiveté, and a vulnerability that she barely recognized. Today, her fame as an author, actress, and pop-culture icon is indisputable, but in 1977, Carrie Fisher was just a (sort-of) regular teenager.
With these excerpts from her handwritten notebooks, The Princess Diarist is Fisher's intimate and revealing recollection of what happened on one of the most famous film sets of all time – and what developed behind the scenes. And today, as she reprises her most iconic role for the latest Star Wars trilogy, Fisher also ponders the joys and insanity of celebrity, and the absurdity of a life spawned by Hollywood royalty, only to be surpassed by her own outer-space royalty. The Princess Diarist brims with the candor and introspection of a diary while offering shrewd insight into the type of stardom that few will ever experience.
I recommend this to adults due to colorful language.
When I put this book on hold at the library Carrie Fisher had just visited Ellen on her talk show. She was her usual witty self and things seemed to be going well. She had just released this book. I had no idea when I would finally get a chance to read this book she would already be gone. It was very strange reading these as she had no idea either when she released this book what was to come. This books description talks a lot about the behind the scenes of Star Wars which I do find totally true. It was mostly about her stardom and how fans saw her, her affair with Harrison Ford, and how she felt in that gold bikini. Her writing is very raw and sometimes hard to follow as she is paraphrasing a lot. Here is one quote that really suck out to me mostly because of how true it came to be:
"The hairstyle that was chosen would impact how everyone – every film going human – would envision me for the rest of my life. (And probably beyond – it's hard to imagine any tv obituary not using a photo of that cute little round faced girl with goofy buns on either side of her inexperienced head. )"
I rate this book a 3 out of 5 stars.
★ ★ ★ ★ ★
toni harmer
How do you explain this book to someone? Is it about Carrie Fisher and Star Wars? Well, yes and no. Is it about Carrie Fisher's relationship with Harrison Ford? Well, yes and no. Is it excerpts from an old diary? Well, yes and no. Will it feed the ultimate Star Wars nerd in you? Well, yes and no.

So who is this book for?

I think the best answer is that it's for Carrie herself. It's not written to offer huge insight into the movie, her life, or her career. Instead, it's written so that she can put some forty years of perspective on her own early life, her relationship with Harrison Ford, and with this thing that she's carried her entire life of being Princess Leia, then, now, and forever. How does one deal with all of that? Well, in her case, she wrote this book.

There. That's what this book is about. If this sounds good to you, then go buy it. Otherwise, check it out from the library and give a look -- it's worth at least that.

I'll tell you that I loved this book, though, like most people discovered (I think), it's not quite what I was expecting.

Here's my favorite passage because it said best what I wish I could say to her. It's from the chapter where she recounts some of the many conversations (good, bad, and ugly) that she's had over the many years while signing autographs. One particular fan came up to her and told her:

"You were my first crush." I hear it so much I started asking who their second one was. We know what a first crush is to a teenager, but what does it mean to a five-year-old?
"But I thought you were mine! That I had found you -- I was the only one who knew how beautiful you were -- because you weren't beautiful in that usual way women in film are, right?"
He realizes that I might take what he's saying wrong. He doesn't mean it that way. I reassure him, touch his arm[…] "I know what you mean, it's fine. Go on."
He checks my face to see if I meant it. I do. He continues, "So my friend, when I tell him about my crush, he goes, 'Oh yeah, she's awesome! I have a total crush on her, too. Everyone does.' I got upset. I coulda punched him."
"Why?"
"Because you were mine and I wanted to be the one who loved you. Me, maybe even help you…" He got embarrassed. "Anyway -- I wanted to tell you." He shrugs, then adds, "Thanks for my childhood," and walks off.

I think it's the best thing any of us who don't really know her could say to her: Carrie, thanks for the best childhood we could have had. We'll miss you so much.

P.S. Carrie Fisher might not be Shakespeare, but she is a very fine poet, even at nineteen years old.
★ ★ ★ ★ ★
eduardo m
It's poignant either way, but especially so after, knowing that this is the last book we'll ever get from her. I generally like her nonfiction more than her fiction, though the latter is certainly full of wit.

Speaking of her fiction, the revelation that she had an affair with Harrison Ford during the filming of the original Star Wars movie shocked absolutely no one who's followed her writing career. She wrote an account of it in her second novel, Surrender the Pink, wherein the main character, Dinah, has an affair at the age of 19 with Henry Stark, her older, married college professor. Carrie filmed SW when she was 19, and Harrison was her older, married co-star. Not hard to see the parallel, especially if you've read some of the less discreet reportage on the filming of SW. The offscreen relationships between Carrie, Harrison and Mark (Hamill) were almost identical to those between the characters they played. Mark had a serious crush on Carrie (this isn't a revelation; he publicly acknowledged it eons ago), and while she liked him, she was smitten with Harrison, who, like Han onscreen, initiated their relationship. While she and Mark never got romantic (aside from making out a couple of times, according to him) they continued to be friends until her death, and really did have a sibling-like relationship, complete with bouts of driving each other up the wall, fighting, and then stomping off in opposite directions. Mark, whose wife Marilou was also friends with Carrie, continues to be hit hard by her death, and recently he called for her to get a star on the Hollywood Walk of Fame -- to replace Trump's star with hers, in fact. Splendid idea!

Anyway, Carrie had pussyfooted around the rumors that she and Harrison had a real-life fling for many years. I'm not sure why she decided to tell the truth in 2016, but she did so with typical humor and insight. Her diary entries and recollection of her 19-year-old self are similar to any teenage girl (albeit a highly intelligent one) in the grip of a powerful infatuation with an older man. And, as down on her own looks as she tended to be, she could even look back and understand why he (not to mention practically every other male in sight) was attracted to her: "I was 19 years old and cute as a deuce."

Some might be disappointed that she didn't go into steamy details about her affair with Harrison: exactly what they did in bed, the size of his "ahem," et cetera. After all, she's known for laying everything bare, so to speak. But I'm glad that she, as she pointed out, felt that sex is private. I'm sure Harrison is glad too. A month or so before her death, an interviewer said to him: "May I ask about your thoughts on Carrie Fisher's revelation in her new book?" He said, "Yes." The interviewer said, "Will you answer?" He said, "No." And after Carrie's death, a wiseacre SW enthusiast drew fanart of an exasperated Ford yelling at the night sky, "You just had to tell everyone we slept together, didn't you?" The next picture shows Carrie appearing in the sky, Mufasa-like...to flip him off.

Carrie is very complimentary of Harrison in the book. She talks about how smart and funny and, of course, how utterly handsome he was. Here was this incredibly attractive guy, and he was with her, at least for a time. And he must have felt something more than lust for her, because they remained friends afterward (though they never discussed their affair). Carrie assures the reader that she in no way thought Harrison was a womanizer, or that this was typical behavior for him while making a movie. She thought that he took up her because he was, simply put, lonely, as they all were, making this strange movie in England in 1976. It's a bittersweet observation, and more than likely true.
★ ★ ★ ★ ☆
missm
I've had Carrie Fisher's The Princess Diarist sitting on my bookshelf for over a year now. I had just purchased my copy a few weeks before she tragically passed away in December 2016, and having been a fan of hers for most of my life, I was just too heartbroken to pick it up and read it. Even this week when I finally did open the book, just seeing those old pics of her brought tears to my eyes. Carrie Fisher had a bigger than life personality that always made me chuckle when I watched her in interviews and that personality really comes shining through in The Princess Diarist.

For me, the high point of The Princess Diarist was, interestingly enough, not the actual diary entries themselves, which are included in the center of the book. The diary entries are entertaining enough and shed a lot of light on how a 19-year old Carrie felt about a variety of topics – her newfound fame, her attraction to men who weren't good choices, her infatuation with Harrison Ford, etc. But what I enjoyed most about this book, however, were Carrie's own reflections as she's looking back at her 19 year old self nearly 40 years later. With her trademark wit, she gives some thoughtful yet hilarious commentary about the affair with Harrison, what it was like to be part of the Star Wars phenomenon, and what it's like to be an aging actress in Hollywood. She also talks a lot in the later pages about going to cons and meeting fans, signing autographs, and how wild it is to know how important she and Star Wars are to so many people.

It's a quick and fun read, although not quite what I had hoped for when it came to the diary entries themselves. I guess, as a Star Wars junkie, I was hoping for behind-the-scenes Star Wars moments beyond just the affair with Harrison. In that sense, I felt a little let down by the book but it's still a solid read, especially for any fan of Carrie Fisher. 3.5 STARS
★ ★ ★ ★ ★
kartik
This is Carrie Fisher's memoir of her time during the filming of Star Wars Episode IV, including entries from the diaries she kept during that time that she recently discovered. I think this was the first time that Fisher really talked about her relationship with Leia, and what Leia has offered to her over the years. She also talks about her fans, and how much they mean to her and everything about the ending of the book was so much more heartbreaking given the circumstances. I was genuinely surprised by how touching her closing chapters were, in regards to her relationship with Leia and the Star Wars community as a whole.

It was a little surreal reading this so soon after both her death and her mother's, as she talks frequently about her mother in the book, as well as mentioning a couple of times, in an offhand manner, how she would like to be remembered for certain events. Perhaps it was too soon for me after her death. Not that I was ever necessarily a huge Carrie Fisher fan, but I've certainly been a Star Wars fan my whole life (I saw the original Star Wars when it was released - I was 3), so while there was never necessarily a Carrie Fisher in a my life, there has always been a Princess Leia, and it seemed to hit home a little for me. It also made me unreasonably angry that Carrie Fisher died; in a year of so many celebrity deaths, it seemed like just another death to some, but it made me angry because she overcame so much, and still had so much to do and offer to the world. So, yeah - maybe I should have put a little time in between her death and reading this book, knowing it was her last, but it seemed like the thing to do at the time. It is typically funny in that Carrie Fisher way, but equally sad given the circumstances. I fairly certain, however, that again, in that typically funny Carrie Fisher way, she would have found some way to turn her death into an appropriate epilogue to this book.
★ ★ ★ ★ ☆
juan rodr guez
It was bittersweet to listen to the audiobook version of The Princess Diarist by Carrie Fisher. She also narrated it and it was great to hear her voice again. In some ways it was eerie as she talks about her future death/obituary, and even her mother, and they are both no longer with us.

She talks about her experience with Star Wars and she never expected it to be what it became. She was 19 when she filmed it, so she was still a baby in some ways. I enjoyed hearing the stories she tells, and she relates them with enthusiasm. She was not a perfect person and you see that in the drug use she mentions and her affair with Harrison Ford. If you are looking for juicy details on that you are out of luck, she doesn't spill them. Harrison was 34 and married when they had their affair. There is some foul language as well, but nothing extreme: This is someone's life and no one is perfect.

Fisher found diary entries when she was filming Star Wars. Those are read by Billie Lourde. You see the feelings she had while she wrote those. The diary entries are not that long compared to the rest of the book, so for me it was more of a memoir than about her entries. I actually was not as interested in them as I was with the rest of the memoir.

If you are a fan of Star Wars in any way, I recommend The Princess Diarist.
★ ★ ★ ★ ☆
okko hartikainen
Carrie Fisher's "The Princess Diarist" was a very interesting, sad, and detailed memoir of her acting career, most notably her "Star Wars" experience from being cast in the original movie in 1976, at the age of 19, on break from attending the Central School of Speech and Drama in England, to 40 years later, and all the aftermath that entailed.

"The Princess Diarist" over 10 chapters and 257 pages includes many witty observations, many sad laments, and a few photos. At times it rambles, especially the diary entries (which oddly were not dated); though that is easily forgiven by true fans as it is quite frank, never pretentious, self-deprecating to a fault, and full of raw emotions, feelings, and thoughts, from one of cinema's most beloved princesses. She truly was much harder on herself than I think anyone with a heart could ever have been. Her memoir is surprisingly and sadly laced with self put-downs. On page 193, she says, "...I wasn't conventionally beautiful and sexy,..." which sort of makes you wonder what ridiculous standard she was holding herself to? I think most people thought she was very pretty and somewhat sexy. Still, many other times, often oddly juxtaposed with her self put-downs were witty and dry observations such as on page 45, "I don't know that many straight men whose goal is to achieve a kind of dewy teenage appearance. But maybe I don't get around enough.)"

The major revelation of this memoir is supposedly her affair with Harrison Ford during the filming of the original "Star Wars" movie. Thankfully, her account spared us the gory details, but gave a flavor of what her relationship with Harrison was like, how it happened and evolved, but also, what it was like on set, and what other people were like, to the best of her memory. I think considering all the drugs she's supposedly had over the years, her memory is beyond remarkable. I don't think many people, including myself, could remember in such great detail events that happened so many years ago. I greatly enjoyed the story about her and Harrison, and Mark Hamill, and two other actors going out for dinner one night at a local English pub. Stories like that are remarkable, and I'm so glad she recorded it here for posterity. We always like to think that our favorite movies that the cast were good friends, and hung out together, and in some way, this gives credence to that idea.

What I take away from reading her memoir is Carrie's incredible sense of humor, her ability to laugh at life and herself, the absurdity of life's situations, but also, how brutal she was on herself. Too critical of herself. She was in the right place at the right time, but she also had a lot of talent. And also, she was not a bad poet. She has some poetry in her diary entries that was not bad, especially for a 19 year old kid who dropped out of High School to help her mom.

Near the end of her memoir it sounded oddly like she was saying goodbye. Perhaps she knew she was going to die, or perhaps thought this might be her last public statement or appearance, or perhaps her farewell, no matter how many more years she lived. It is kind of sad. She was so well thought of, loved, and respected by so many, and she was so brutal with her self-assessment. I was not a groupie of hers or "Star Wars", though I greatly enjoyed the films, and always thought she was very good in them. No one is perfect Carrie, but you were perfect as Princess Leia. I think if you enjoyed the "Star Wars" films or are just a cinephile (not sure those two are mutually exclusive), this is a must read.
★ ★ ☆ ☆ ☆
zeynep
I picked this book up on a whim as a library borrow for vacation. It turned out to be an acceptable but not great vacation read - it didn't exactly deliver what the synopsis promised.

Yes, you do get excerpts from Carrie Fisher's diaries she kept while filing Star Wars. You do get her somewhat unfiltered thoughts, memories, and recollections of having an affair with Harrison Ford. It doesn't go into detail on this, except as to Carrie's emotional reactions which, let's face it, were filled with all the angst and uncertainty of a 19 year old in a little over her head.

It's not sugar-coated, but the book also spends a lot of time with older Carrie monologuing (humorously) about herself. There are some interesting tidbits and memories, but it's not deeply insightful or filled with details as to her experiences filing Star Wars, or really anything other than her emotional state at the time.

Still, Carrie's voice comes through really clearly in her writing style, so from that angle it was an enjoyable memoir.
★ ★ ★ ★ ☆
lisa van
I have a confession to make… I'm not a Star Wars fan. Ive seen them (the original three at least) and they were enjoyable but overall just not my thing. I am however a Carrie Fisher fan and I am so happy I picked this one up.

Those like me who have no emotional connection to Star Wars shouldn't let that prevent them from reading this. This isn't some romanticized reminiscence of the filming one of the most iconic movies of all time. What we have here is a brutally honest look at an insecure, 19 year old girl who is experiencing her first starring role (which will lead to instant fame), and an affair with her older, married, costar (who could resist Harrison Ford?).

While reading this I saw many similarities to my own personal diaries of that age, the insecurity, the self introspection/deprecation, the mixed emotions of falling for someone you know you cannot truly have.

Carrie also discusses the impact that being Princess Leia has had on her life from the beginning of filming until her passing, the pros and cons of forever being connected to easily one of the most well known, well loved characters in history.

As always, Fisher's comic wit and brilliant personality shine through and I hope other non-Star Wars fans will still give one a shot.
★ ★ ★ ★ ☆
dhwani
The Princess Diarist by Carrie Fisher is a highly recommended personal insight into her life as Princess Leia and her affair with Harrison Ford during the filming of Star Wars.

In 1977 she was just a teenager, 19, when she accepted the role of Princess Leia. She never wanted to be an actor, but had a role in Shampoo in 1975 and auditioned for the role of Princess Leia. For several reasons Carrie Fisher had kept quiet for years about her affair with Harrison Ford during the filming of the original Star Wars. With the discovery of journals she had written during that time, she finally decided that it was time to tell the story.

First she discusses the effect being Princess Leia has had on her life. Obviously in such an iconic role being forever known as Princess Leia has had a profound effect on her life, whether she wanted it to or not. When Fisher met Ford, she was inexperienced, while Ford was an older married man. It was an affair that lasted just while they were filming Star Wars. It likely had little effect on Ford, but Fisher was young and impressionable. Only about half of the book includes the dairy entries and poems she wrote, which all clearly show how she struggled with keeping emotions out of it when as a young woman she was full of emotions, insecurities, and was extremely vulnerable.

This is not a tell-all book full of details about the affair nor is it a detailed account of filming Star Wars. It is Carrie Fisher sharing part of herself, from a time long ago, and how the events influenced her life. Fisher is a good writer, and she captures her feeling about the events honestly. She also writes candidly about autograph and photo-op events. Since this is the last of the autobiographical books Fisher will write, it deserves at least four stars.

Disclosure: My review copy was courtesy of the Penguin Publishing Group via Netgalley.
★ ★ ★ ★ ☆
corbin
I was intrigued by this book as it was written during the original filming of Star Wars, A New Hope. The first part is written by Carrie Fisher looking back on those times and one of the most striking things about her writing is her vulnerability. In certain areas she was obviously confident and outgoing, but in others she was incredibly vulnerable and naïve. That she loved and still has a great respect for Harrison Ford is obvious.

The middle part of the book contains extracts of her actual diaries. The poetry and rhyme which she concocted to try and express her feelings is both strange and convoluted at times. It does reinforce the feeling that this is a very fragile and sensitive person.

The final part of the book talks about life after the trilogy, Comic-Con and the lengths some of the fans will go to for an autograph. The comments are not made in a disrespectful or malicious way, but again there is a naivety that people take the films so seriously. Overall it is an interesting insight into the woman, who for millions of fans, will always be Princess Leia Organa.
★ ★ ★ ☆ ☆
elizabeth miss eliza
Since the passing of Carrie Fisher I really wanted to finally read one of her books, so I was on the waiting list to get the audiobook via overdrive, but was finally able to listen to her latest book. I haven't read any of her other books but I still want to read those as well.

As much as I like Fisher, I have to admit that I wanted to like this book way more than I actually did. I think part of my issue with it was that I thought it was going to be more about behind the scenes from the original Star Wars movie. There was that, but basically the entire book was about her love affair with Harrison Ford. I knew that was going to be talked about in this book, but I didn't know just how much it was going to be a part of this book. I think for me I just had different expectations from this book.

The book also talks a little about Carrie's childhood and man it is messed up. I knew a little bit about her home life, but we get a little bit more from this book. I think she goes more into detail in her other books about her childhood so it makes sense if she didn't talk about it quite as much in this one.

So let's talk about the narration! Carrie does most of the narration for this book, but for one chapter her daughter reads her poems that she had wrote in her diaries at the time. For me I didn't find this particularly interesting. At that point I was thinking, "Okay we get it, you were in love with Harrison Ford. Can we talk more about the other Star Wars stuff?" And I have to admit, as much as I do love Carrie, she is not exactly a great narrator. In certain parts her voice was grating and the audiobook suffered from vocal fry. I was able to get over it, but mostly just because I was interested in what else Carrie had to say.

So do I recommend this audiobook? Hmm, I think it's okay to just read this one especially if you have issues with vocal fry. If you are not interested in hearing about the Harrison/Carrie love affair maybe pass on this one. I don't regret reading this one, it just wasn't what I thought it was going to be.
★ ★ ★ ☆ ☆
helio
To sum up the review in a few words I found the story to be spiteful, sad, Mental Illness need to be discussed without fear of judgement.

As a reader and fan I am not sure how I feel about this books.
Carrie Fisher starts off talking about how she found a dairy she kept during her years in playing the iconic role of Princess Leia.
Most of life story isn't any new in fact most of it has been covered at one point or another in gossip rags or her personal interviews. She really doesn't going into detail about her drug use or the years of electro-convulsive therapy. I had to look up to better understand what it was. Readers will wonder how much of what she is writing true or false memories.

There is juice information in the book on her affair with Harrison Ford as a young 19 year old girl. It is interesting to see how as a young adult she romanticized the relationship that was for merely loneliness and not love.
What I can take away from the story is people could see the warning signs of Mental Illness from the beginning but didn't find the helped needed until it was very late in life. While people might find this story humors and there are funny moments its also a sad look in the world of fame.
The story forced too much on the affair as if she wanted to call out Harrison Ford or hurt him.
I also found the story interesting it was written to me out of spite with some angry tones throughout the book.
It was written well enough and by no mean a best seller Autobiography. The Princess Diariest is what it is nothing exciting nothing more than a dairy of a young adult living in a world of fame, and given anything you wanted.
Thank you to Netgalley and the Publisher for a copy to review.
★ ★ ★ ★ ☆
frank kelly
I remember the first time I saw Star Wars Episode Four and Fell in love with this powerful, beautiful women who could not only shoot a gun but was a princess to boot. So reading this was an in-depth look into not only my favorite princess but the amazing women who played her. I really loved the beginning of this book. Fisher was witty, comedic, but most of all she was completely honest. If there is one thing I appreciate when I really a nonfiction memoir, it is honesty.

However, once she got to the Star Wars portion in her life, however, I felt like the book felt a little flat for me. Maybe it was the tangents she seemed so constantly interested in going down. Maybe because I had a weird veil lifted from my eyes, or maybe I just couldn't get as into it as I wanted to. I did like her poetry and her diary entries as it seemed like I was sharing something intimate with Fisher. Something I am sure if she had known would have made fun of me for. While I did like her book her strongest parts were the opening and ending of the book for me. While a little disappointed that I did not love this book, but I did like it enough to rate it 3.5 stars.

If you loved any of Fisher's past work then you would like this book as well.
★ ★ ★ ★ ☆
ekkoren
Like many reviewers, I grew up knowing Princess Leia—but Fisher's life was so much more complicated than her on-screen character. This book is largely about her three-month affair with co-star Harrison Ford, who was 15 years her elder. The passages from her diaries during this time, including poetry, are so raw—some painful and funny at the same time. It was hard to read in the very best sense. Now that she's gone, the book seems especially poignant. She didn't speak of the affair for four decades, and when she finally did, did so openly, but without dishonoring anyone involved. Her life was singular and—let's face it, weird, but she makes you feel familiar and understood. I'm glad she told her story, although you feel that there are ten unwritten pages for every one in this book.

This is the first book by Fisher that I've read. If that's you as well, you should know there is mature language and content. Some of the stuff Fisher describes being exposed to at an early age was uncomfortable for me to read, but I think gives some background for her struggles later on. Thank you Carrie for telling your story and burning so brightly! Godspeed Rebel!
★ ★ ★ ☆ ☆
tamas neltz
The Princess Diarist is Carrie Fisher's account of her time filming the first Star Wars movie, along with some reflections on what the franchise's fame has meant for her over the years. It's a deeply personal memoir, constantly foregrounding the fact that the actress was just 19 at the time of filming, with no way of knowing what she was getting into when she accepted the role of Princess Leia. Nowhere is this naïveté more plain than in the section where Fisher discusses her on-set love affair with costar Harrison Ford, who as a married man in his mid-thirties was far more worldly than she. It's this hitherto secret affair that made headlines when the book was published, and there's a certain awkward voyeurism in being invited into the lives of famous people we thought we knew so well. (The book also includes a lengthy series of excerpts from the actual journals that teenage Carrie kept during filming, and they are utterly ordinary in their bad poetry and relationship angst.)

Fisher had no way of knowing when she wrote The Princess Diarist that she and her mother would both pass away before the end of the year, but it is impossible to approach the book now without that in mind. Although somewhat narrow in scope, the memoir offers a fitting contemplation of the author's legacy and how she will always be remembered in connection to her most famous role.
★ ★ ★ ☆ ☆
david poon
I was devastated to hear about the death of Carrie Fisher at the end of 2016. She was a fantastic woman -- not just for her most famous role as Princess Leia in "Star Wars," but as an actress, comedian, author, screenwriter, and everything else she's contributed to the world. She was a strong and funny woman, brutally honest and refreshingly candid, and she will be greatly missed. I'd read another of her works in the past, "Wishful Drinking," but was interested in what looked to be a more in-depth autobiography, one that would include snippets of her journals from her days working on the original "Star Wars" film.

Maybe I went into this book expecting more than I got... but I was disappointed to find that the book mostly focused on one controversial aspect of Fisher's life, and covered precious little else. Fisher's voice and biting humor make the experience enjoyable, but still, I had hoped for a little more depth.

"The Princess Diarist" focuses mainly on Carrie's experiences making the first "Star Wars" film (now known as "A New Hope" to the fans), though it also touches on her career before that film (mostly her scenes in the film "Shampoo"), the publicity tours and talk show appearances afterwards, and her experiences on the convention circuit. The bulk of the book, however, is dedicated to her affair with Harrison Ford during filming -- her reasons for the affair, her feelings toward Harrison and their illicit relationship, and how she felt about him forty years later. It also includes a few photos on and off the set... and excerpts from her diaries from the '70s, including poetry. And while Fisher can come across as self-depreciating and reluctant to embrace her role as Princess Leia, she still seems to maintain her clever wit and blunt honesty throughout.

I was expecting some gaps in an autobiography about Carrie Fisher -- she's stated before that due to drug use and electroshock therapy, there are notable holes in her memory. But I had hoped for a little more meat in this book. She seems to gloss over most of the experiences working on the film (save the affair, but we'll get to that later), and at times wanders off into unrelated tangents that, funny as they are, draw us away from the subject at hand. And no, her diary excerpts don't fill any of the holes -- her nineteen-year-old self seemed more occupied with pining away for Harrison than actually talking about her experiences.

As for the "Carrison" affair, it takes up the bulk of this book, so much so that perhaps this book should have been called "Carrison." I understand that it was a big deal for nineteen-year-old Carrie Fisher, and that the revelation did cause some ripples today (though not nearly as many as it would have had it been revealed back in the '70s), but still, I picked up this book to read about Carrie Fisher's life and career, not about a sordid affair. At least she doesn't describe the sex in graphic detail...

There's also a chapter where she talks about signing autographs for fans -- which she likens to giving lap dances. As someone who avidly collects autographs from favorite actors and voice actors, this stung a bit, but looking back, I can see it's true. Requesting an autograph from a favorite celebrity is demanding a personal piece of them, after all, and I'm sure it can get exhausting even for people who enjoy giving autographs. And while it can come across as Carrie getting a dig in at her fans, in the end one gets the feeling that, while she may not be entirely satisfied with "being Princess Leia" to the world, some part of her had finally come to accept and even enjoy it.

While this book didn't really reveal anything new besides the Harrison/Carrie affair, and will probably drive "Star Wars" fans expecting new behind-the-scenes tidbits nuts, it's still an enjoyable read. Carrie Fisher gave us something deeply personal before her death, and still told it with her characteristic wit and honesty that I've come to appreciate. And while I didn't enjoy this book quite as much as "Wishful Drinking," it's still an entertaining and quite personal read. May the Force be with you, Fisher...
★ ★ ★ ☆ ☆
meghan holden
This is an enjoyable, bittersweet book — but not the substantial, introspective work I had hoped it would be. The section of the book which is the diary of a lovelorn 19-year-old is really quite banal and not terribly interesting — to the extent that I just skipped a lot of that.

The interesting part of the book is what's written by a woman with decades of life experience as an actress and screenwriter — a woman of wit and cleverness, someone who is all too aware of, and owns, their weaknesses, yet who persists nonetheless. But it doesn't delve as deeply into personal introspection as I would have liked.

Both Wishful Drinking and Shockaholic are only 178 pages each, so I don't really hold out much hope that they'll be more substantial, but I will probably check them out, anyway.

I am hoping that she was writing a lengthy, substantial autobiography, that it was kept current with events, and that it is out there with her agent or attorney waiting to be published at some later date. A bio of Fisher written by someone else doesn't really hold any appeal for me. Hopefully her own version is in a lockbox somewhere, and we'll eventually get to see it.

In the meantime, this is an interesting look inside the mind of an incredibly intelligent and witty human being, who was taken from the world far too early.
★ ★ ★ ★ ☆
adele pennington
Carrie Fisher is an icon to me. I have wanted to read her books for some time but never managed to actually put out the money for one. That changed recently for two reasons. One reason is that she recently passed away. As a long time fan of Star Wars and her iconic role as Princess Leia, this hit me hard. Second, I have a subscription to audible and she and her daughter, Billie Lourde, narrate this book. I was sold.

This book is mainly her confession to having an affair with Harrison Ford during her time filming the first Star Wars film. She has spent her whole life denying this relationship because at the time of their fling Mr. Ford was married to someone else, albeit an unhappy marriage. This is her account of that time period and the early stages of fame. She found her diaries for that time period and decided to publish some of the contents in this book. This part of the book is read by Billie while the rest is read by Carrie.

I enjoyed most of this book quite a bit. It was interesting to find out how being the daughter of famous parents affected her. She also talks about auditioning for Star Wars and her first impressions of George lucas. The real interesting stuff starts when she meets Harrison and their affair begins. Hearing it told from her perspective, it was basically a sexual relationship on his part and she gradually fell head over heels in love with him. She was only 19 and had a single relationship prior to Harrison. He confided in her about a marriage in ruins and a wife who didn't understand him, all the while giving Carrie the idea that he was going to leave his wife for her.

She goes on for many chapters about how much she cares about him and is trying to fight it. It even seems like she's trying to convince herself to be aloof about it. Her diaries entries are just verbal diarrhea about loving yet not being loved, some interesting poetry on the subject, and how horrible she feels being the other woman, yet not doing anything about it. This is all her side of the story and I have no idea how much of it is actually true.

I gave this one a 4 out of 5. I was entertained and I loved hearing Carrie reading this to me. I would have rather her read her diary entries as well. Billie Lourde's voice is a bit monotone and scratchy for me. I can see how they were trying to capture a young Carrie Fisher with the transition but for me it didn't work. I recommend listening to this on audio if you like audio books. It didn't feel like it was very long at all and all the Star Wars facts and anecdotes from fans was very entertaining.
★ ★ ★ ★ ☆
irene ramirez
The Princess Diarist was an interesting read on so many levels. Carrie Fisher's unexpected death two weeks ago makes this book timely, as well as tragic.

Having grown up as part of the original Star Wars generation, but never having succumbed to the celebrity hype (not even in my LA years), many aspects of this book, as well as Carrie Fisher's life, surprised me.

In my youth, I identified more with Luke Skywalker than Princess Leia — daring, brave, goodhearted, genuine, honest. And I was a bit annoyed with Leia for choosing Han over Luke — clearly that could have gotten sticky later on when true relationships were revealed, but still… While Han was a hero in his own right, Luke was for me the genuine hero. And while Han was a bit of the bad boy, Luke was genuinely the good guy.

This made it all the more surprising for me to read that Carrie, like Leia, had chosen the bad boy, Harrison, over the good boy, Mark, to have an affair with during the making of the first film. Carrie herself admitted that she should have — and likely could have — had an affair (and who knows maybe a relationship) with Mark instead. In her place, it would have been a no-brainer for me. While Harrison was clearly dashing, fun, intelligent, etc, he was also older, married, and had two children.

Shocking to me was how unlike Leia Carrie actually was. Of course Leia was simply a part Carrie was playing, but it was a part that influenced, affected, and served as a role model for an entire generation. And typically I assume that an actor brings at least a tad bit of herself into every role, but in this case it was just the opposite. Leia's intelligent, self-confident, commanding, in control, take-no-shit personality was in such a contrast with Carrie's self-conscious, self-demeaning, self-depreciating, insecure personality that Carrie did all she could to bring Leia's personality into her role as Carrie (at least in her younger days).

One thing Carrie had in common with Leia was her wit. Both Carrie and George Lucas's creation were witty, although Carrie ended up being the butt of most of her own jokes, whereas Leia would never think to make fun of herself.

The Princess Diarist was quite an eye-opening read for me. While I knew that Carrie Fisher had struggled when attempting to take control of her post-Star Wars career, I didn't realize the extent of her insecurity, nor would I have ever guessed that that the actor who played nobody's fool Princess Leia would have fallen so hard and so deeply, and so despairingly into a dead-end relationship with her married co-star, a relationship that would still cause her pain 40 years later when bringing her memories onto the page.

I greatly appreciated Carrie's stinging sarcasm, her biting humor, and her unique and endearing ability to make fun of herself. Carrie became a real person to me while reading this book, vulnerable, likable, intelligent (even while constantly purporting her own lack of intelligence), witty, engaging, and clearly one-of-a-kind. I greatly regret that I will never have the chance to meet her in person. The world definitely lost a princess last month.

I received a copy of this book from PENGUIN GROUP Blue Rider Press & Plume via NetGalley in exchange for an honest review.
★ ★ ★ ★ ☆
alison shiloh
I won this in a Goodreads giveaway.

Carrie Fisher had a way with words. This book is filled with snark, language (both inappropriate and not) that embodies all who Carrie was. At one point, I needed to stop reading because I couldn't stop laughing and therefore couldn't focus.

It hurts to talk of her in the past tense. I didn't realize how her death affected me until I picked up this book.

I can see and hear her as a 60-year-old reading this while envisioning her as a 19/20 year old experiencing a lot of what is contained in the book.

I really like the font of the chapter titles.

It begins by looking at all that began in 1976, including outbreaks of Ebola and the Supreme Court reinstating the death penalty. There's a short bit of Carrie's life before <i>Star Wars</i>, including growing up in a broken home with famous parents.

Then she became Leia (and Leia became her). I liked seeing how easily she internalized the character.

I was saddened by a few things:
- Though she was 110 pounds at the age of 19, before filming ANH she was told she had to lose 10 pounds. I'm so glad she didn't!
- She purposely sought out an affair (though didn't want one with a married man after seeing how that destroyed her parents) simply because she could.
- Harrison initiated the affair because she was drunk, cute, and he thought she was experienced only because she had talked about some males in her life.

While I find diary entries and poems to quickly become boring, I'm glad she included recently-found entries she wrote at the time ANH was filming. Yes, they solely relate to her affair with Harrison, but we were able to really see the mental instability she faced.
And then her making note of what may happen at her death twisted my heart.

The last...fifth to quarter part was briefly about how she dealt with life after SW. The very last section/paragraph makes me want to curl up in a ball and hate myself for any thought I've ever had about any celebrity that I wouldn't think if they were my friend or family member.
★ ★ ★ ★ ★
kylee
In the Princess Diarist, Carrie Fisher talks about and uses bits of journals she discovered that she had written at the time to describe how she felt at the time about herself and about how she felt about the affair she was having with her married co-star Harrison Ford. She couldn't talk to a friend about the affair because they might tell someone and it might get back to his wife. Fisher had gone onto the set of the movie looking to have an affair or romance, but she was looking at the unmarried men. Carrie, the daughter of "America's Sweetheart's" Debbie Reynolds and Eddie Fisher had a front row seat to her father's infidelity to her mother. She knew what "the other woman" could do to a family and a marriage and wouldn't dream of doing that herself.

So how did an affair with Ford, a married man happen? It started by accident and then she just couldn't believe that he would want to be with her. You could tell that Ford was going to be a major star. And Fisher, even at twenty, knew that she wasn't going to be. So it was flattering to have Ford pay her attention, even if Ford was fifteen years older than she was. On top of that, she had little experience with men. She had one boyfriend, a college boyfriend with whom she had just broken up with. And the handful of other men she had made out with they had not gotten very far. This is all partly due to having a mother who drummed into her head that a guy won't want to hang around if he's getting the milk for free and partly due to her oversexed father who left her mother for Elizabeth Taylor. Ford would feel pretty bad once he found out how little experience she did have because he was perhaps being given a gift that he didn't think he deserved.

Fisher did ask Ford if he was ok with her disclosing their affair before she wrote this book. She only discloses a small part of the diaries and not all of it is about Ford. Some of it is about how she feels about herself. Her insecurities, her growing into adulthood, her trying to make sense of life. They also include poetry. The diaries are beautifully written and show you the writer she would become.

Ford was the only married man with whom she had an affair with. She was pretty serious about that rule for herself. Ford was just somehow the exception to it. They would meet up on Friday nights usually at the place she was borrowing from a friend since it was nicer than the place Ford was staying at. They were all being paid scale for this movie and the housing situation was sad but especially for Ford who was sending home a chunk of his paycheck to his wife and kids back home.

What did Fisher feel towards Ford or Ford her? Read the book to find out. This is a fascinating read and a real insight into Fisher and her take on Leia and Star Wars and it's fans. She says in the book that she is thinking of releasing more of the diaries/journals. However, as we all know she died from complications of a heart attack last week so who knows whether or not her family will release them or let them die with her. I'd love to read more, just because they are so well written it's a joy to read them. But the information contained within might be something they decided is better laid to rest. And I can respect that because the entries here are quite personal and soul-baring. But that was Fisher to the end. Not afraid to talk about herself and her failings. It made her more human and more reachable and someone to look up to at the same time.

Quotes
I do know that women have to look younger longer—in part due to the fact that cragginess doesn't enhance most women's overall appearance, and in part because I don't know that many straight men whose goal is to achieve a kind of dewy teenage appearance. But maybe I don't get around enough.

-Carrie Fisher (The Princess Diarist p 45)
Someone has to stand still for you to love them—my choices are always on the run.
-Carrie Fisher (The Princess Diarist p 114)
It's very dangerous to have someone like you, because one day he'll find that you are not the person he thought you were. He'll end up someday having only one thing in common with you and that'll be a shared sense of contempt and disgust for you. Of course you knew all along how foolish and worthless you were, you just hoped that if you crouched down behind yourself enough he wouldn't see it. But one day when your guard is off-duty you see him see. You both catch you at yourself. Catch you behaving. And then you're lost. No. You were lost all along.
-Carrie Fisher (The Princess Diarist p 123-4)
It's not nice being inside my head. It's a nice place to visit but I don't want to live in here.

Carrie Fisher (The Princess Diarist p 135)
I wish I could go away somewhere but the only problem with that is that I'd have to go too.

-Carrie Fisher (The Princess Diarist p 178)
★ ★ ★ ★ ☆
k9stylist
A humorous glimpse into Carrie Fisher's life as Princess Leia Organa. First off, I would recommend that any fan of Star Wars/Carrie Fisher needs to listen to the audiobook. The audiobook is read by Carrie Fisher herself, which now after her unexpected passing makes it a bittersweet and nostalgic treasure.

Carrie Fisher is funny, crude and delightful in this novel. You will laugh, be shocked, and treasure her snippets of her life as a main cast member in the epic series "Star Wars".

This novel may disappoint some fans because it doesn't necessary dwell on the filming of "Star Wars." Instead it is a memoir of how her life has been influenced by the portrayal of such a famous character. With that being said it is still a juicy read filled with beautiful diary inserts from when she was filming "Star Wars," (that take a look at her emotions and feelings at that time) her untold affair with her costar Harrison Ford, as well as how she feels about herself and Princess Leia.

The novel is sporadic and folds off into many different directions, but for the most part keeps you completely invested in Fisher's life. The only time the story drags on is when Fisher discusses her fans reactions and dialogues from conventions and signings. However, the best part will forever be her tiny diaries from her past that are poignant and heartbreaking.

It is a quick read that gives you the briefest concept of what Princess Leia did to Carrie Fisher's outlook, lifestyle, career choices and actions. A great novel for "Star Wars" fans looking for even the tiniest bits of new information surrounding this series as well as people interested in fun, humorous but tangible biopics. A great read for people who want to reminisce.
★ ★ ★ ★ ★
blue
I actually bought this book at Barnes and Noble, since I wanted a physical copy the day it came out, but I'm still reviewing it here. I think it's a beautiful book, written by a witty, honest, special woman who was taken from us much too soon. I honestly was not surprised by the disclosure about Carrie and Harrison's affair, as I have a very good intuition about people, and I had assumed something like this transpired between them. It's very sad that circumstances prevented them from having a more meaningful and lasting relationship.

I always love Carries writing style, and here she is really at her best. This book will make you laugh, cry, and cringe alternately, and just where you're meant to.The parts of her diary included WILL make you tear up, guaranteed?.

This book is really a must for any who love and miss Carrie. A fitting last book for her.
★ ★ ★ ★ ★
melissa pinpin macaraeg
The Princess Diarist focuses on Carrie Fisher's time filming Star Wars: A New Hope. Specifically, it narrows in on her affair with Harrison Ford during filming. There is a little bit at the beginning about how she got her start in the entertainment business, including her role on Star Wars, but it shifts quickly to focus on her and Harrison's relationship.

Carrie was only nineteen when she was cast as Princess Leia and very inexperienced in both sex and relationships. Harrison was in his mid-thirties with a wife and children. Their relationship only lasted three months. Carrie was in love with him but it seemed like she more of just a way to deal with the loneliness of shooting on location away from his family for him. Honestly, I thought he was kind of a jerk, although Carrie didn't seem to, neither then or in retrospect.

I listened to the audio version of The Princess Diarist. Carrie's daughter Billie narrates the excerpts of her diary. I think this was a smart choice because Carrie's voice is gravely now, like someone who's smoked a lot and had a hard-living lifestyle, as she did when she was younger and involved with drugs and whatnot. She did not sound like Princess Leia anymore! Billie's voice sounds like the young person she is and was better able to portray the native of Carrie's perspective at the time. The diary itself is stream of conscience punctuated with short, angsty love poems written about Harrison.

Carrie narrates the other parts of her book, which is told in a narrative format. This was also a good choice because Carrie's parts of the book are pretty funny and no one is better to deliver her witty lines than her. She definitely looks back on her relationship with Harrison as a fond memory and doesn't bare him any ill will. I couldn't help wondering what both Harrison and Mary Marquardt – the woman he was married to at the time of Harrison and Carrie's affair- think about the book. I couldn't find an official response from either one of them.

This is not the book for you if you want to know more about Carrie's life overall. It has a very narrow focus. She has another memoir called Wishful Drinking. I haven't read it but from the synopsis on the store, it sounds like it covers her entire life.

I greatly enjoyed this book, although it was a little bittersweet listening to it after she passed away. She brought joy to so many people and was definitely one of a kind.
★ ★ ★ ★ ★
howard cincotta
In Carrie Fisher's third collection of essays (following Wishful Drinking and Shockaholic), the actress, writer and humorist looks back four decades to recall the summer of 1976, when she was 19 and spent three months in England playing Princess Leia in the film STAR WARS.

A sizable portion of THE PRINCESS DIARIST excerpts from the three notebooks she kept during the filming. Rather than offering behind-the-scenes anecdotes about filming the blockbuster film that spawned a galaxy of sequels and merchandise, Fisher's witty and highly quotable diaries primarily focus on her affair with costar Harrison Ford.

This is no tabloid tell-all. "There are some things that I still consider private," Fisher writes. "Clothes falling away signals a situation that I'll likely avoid putting into words." THE PRINCESS DIARIST focuses on Fisher's attempts to sort through her raw emotions and self-doubts as a sexually inexperienced young woman falling in love with a charming but aloof married man. "I've got to learn something from my mistakes instead of establishing a new record to break." Even as a teenager, Fisher was acutely observant and used her diary to precisely dissect her feelings about wanting a relationship but fearing vulnerability and exposure of her self-destructive nature. "Heaven's no place for one who thrives on hell."

Fisher's trademark self-deprecating wit and astute self-analysis are well represented in THE PRINCESS DIARIST. This is a thoughtful, achingly candid and supremely clever memoir. Sadly, Fisher (1956-2016) died while on tour promoting the last of her seven books.

With incisive wit and heartbreaking vulnerability, the late Carrie Fisher recalls her long-hidden love affair with Harrison Ford while filming STAR WARS.
★ ★ ★ ★ ★
macgregor wooley
This is Carrie Fisher's account of becoming Princess Leia, being Princess Leia, and how that affected her life, then and later. I had it marked down for reading or listening at some point, but it was quite recent, and I had other things on my list...

Who knew she would be gone from us so soon?

All that said, I think in this case, the audiobook is definitely the way to go. We get Carrie Fisher's story, not just in her own words, but in her own voice. Selections from the journal she kept during the months of filming Star Wars are also included, read by Fisher's daughter, Billie Lourd, whose voice, at 24, is perhaps closer to Fisher's at the time she wrote them.

Carrie Fisher was just nineteen years old when she landed the role of Princess Leia in a low-budget space fantasy. It can be hard to remember either of those facts now--either that she was nineteen, or that it was a low-budget movie no one expected to be a hit. Certainly no one expected the kind of hit it became! When she was just barely an adult, and in some ways not very mature for her age, she was suddenly on an international stage. She talks honestly and insightfully about where she was then, how unprepared and uneducated she was (she had dropped out of high school in the eleventh grade), and how it affected her. She's honest about her mistakes, though she has also reached the point in life where you know it's pointless to be too hard on yourself.

She also talks about the later years, not in great detail overall, but about learning to be such a public person, and her interactions with the fans. She's wry and funny and ultimately kind there, too.

It's not a long book, just a bit over five hours in the audio version, but it's fun, and moving, and enlightening. I found a lot to connect with, here, and I treasure the fact that it is Carrie Fisher's own voice. With a very sweet, loving, devoted small dog of my own, I'd have loved to hear her talk more about her French bulldog, Gary, but that would have been way, way off topic for the focus of this book.

Highly recommended.

I bought this book.
★ ★ ★ ★ ★
vincent
I started out this year reading all the things Carrie Fisher and have so far made it through two books and I think it's time I take a break. I don't know if spending a large majority of the new year crying because of books bodes well for the rest of the year. Anyways I loved this book, it was all about Carrie and Harrison on the set of the first Star Wars and the life that she led during that time. I guess this isn't really a spoiler but it was all about the affair that they had in May of 1976 while he was still married. I would love to hear his take on this book, his side of the story but I know he will probably never give it, especially now that she has past on. I hated her death, it broke my heart. I love getting to read her stories though because it means she will always live on, even though she is gone. She was such a smart and funny woman even if she refused to see herself as that way. Part of the last half of the book is about the fans, and the interactions she had with them, though she hated it she loved it at the same time. The part that touched me the most though was the actual diary pages. I can read in those pages of a 19 year old struggling with love, men, and knowing who you are. Some of my own read the same, especially about not wanting to live in your own head and how crowded it can get. She is a fantastic human that will be so very missed by many. She isn't just missed for being Princess Leia though but for being Carrie Fisher, an amazing activist for mental illness and also LGBT+ people. She helped me and she doesn't even know me and it means something. I will forever love Fisher for who she was. Also, she had an affair with Harrison Ford in his prime and oh my gosh.... Just... I mean he is still a gorgeous human being but in 1976.... I wasn't born then but I can remember the first movie I got to watch him in was Indiana Jones and he blew me away so there is that.
★ ★ ☆ ☆ ☆
jean cripps
I picked up this book thinking it would be funny, witty, and entertaining with depth just like Carrie Fisher I saw on talk shows was, in addition to giving some behind the scene information about making Star Wars movies, but I was disappointed. The first part of the book gives a very brief description of her family background, her audition for Star Wars, and her physical involvement with Harrison Ford. The second part of the book consists of the poems she wrote and the diary she kept, dissecting her affair with Harrison Ford, during the relationship. The third part of the book has quotes from her fans who were waiting to get signed pictures of her. Throughout, the book is so depressing; especially the part that focuses on her affair with Harrison Ford expresses heart-breaking internal pain, cynicism, and feelings of worthlessness, possibly due to her relationship with an emotionally unavailable father. I was amazed what a talented poet she was, but I ended up feeling some things are better left unsaid and felt sorry for Harrison Ford and Carrie Fisher for being so exposed.
★ ★ ★ ★ ★
valarie rivers
A truth -teller, taking it on hook , line and sinker. This is by far her best work among so many stellar accomplishments. The Honorable Ms. Fisher lays it on the line. She cannot lie. She will put herself on public display, while splaying what we cowards want to hide, and risk what 99% of writers out there wouldn't dare risk. Oh the judgements, criticisms... this unique voice and brave soul doesn't care.

For Mother's Day, I have asked my family for all of her audio books. Not because I am some loopy gal following celebrity grist for the mill but because she is, and always will be, for this boomer - the greatest writer with blood as the ink for her pen, in my generation.

And what is genius? Having a son who is a special need's kid and also gifted, it best translates as stated by another author in the superb book "Thinking In Pictures:" (Paraphrasing) Genius is an abnormality! Why? Most of us normals don't have that chip! Right, so they bless us all but will never fit or pass the test of a square peg in the round hole. Indeed, they are too grand for cookie cutter minds.

If, and only if, you have the guts...it's worth every penny of your hard earned money to read or listen to one who told the truth...because bottom line Carrie Fisher had the ultimate freedom gene - and God knows i will miss her writing voice to the end of my days.

PS. While I was blessed to get this audio book from my library...I don't ever want to be without it by owning my own copy.
★ ★ ★ ☆ ☆
ryan quinn
I'm so sad that Carrie Fisher and her mother, Debbie Reynolds are gone. I've read a few of Carrie's books and they're always clever and entertaining. I feel for her. She struggled with insecurity growing up. This book is mostly about her affair with Harrison Ford while making the first Star Wars movie. She was 19. He was 34, married with children. Now married to his third wife. It seems like it was a one-sided affair. She was inexperienced and more emotionally involved. He was quiet and detached and unattainable. Her vulnerability really comes across. About a third of the book is actual diary entries including poetry. Some of the book is filler with her examples of fans gushing. Unnecessary pages of it. Despite the revelations and diary entries, there's a lack of depth. Still, if you're a fan, you'll probably enjoy this book. It feels even sadder because she's gone. She was much more than Princess Leia.
★ ★ ★ ☆ ☆
kirsten tattersall
Carrie Fisher has written at least five successful books before and perhaps this book was well overdue. She sounded like a bright and eloquent 19-year-old and like many girls of that age unprepared for an emotionless affair with a married man which took more from her than what it gave. The fact that HF got a draft and never complained or asked for corrections is a tribute to her and her honesty and self-deprecation​ will be missed as she will be.
★ ★ ★ ★ ☆
adnan62
I had requested this book about the time Carrie and her Mother passed away so was surprised and glad to get it. This is Carrie in her own irreverent, sarcastic and sometimes self deprecating way sharing her memories with us. She shares her experience of being chosen as a young inexperienced girl to play the role of Leia, a role she will be identified with for the rest of her life.

Carrie definitely didn't take life seriously. She was the product of an unconventional upbringing by a neglectful Father and a Mother who wasn't your typical housewife. Carrie also suffered from undiagnosed mental illness for many years. I think that maybe her sense of humor, sometimes at her own suspense, was a self defense mechanism. She definitely had a great sense of humor which comes thru in this book. This book will put a smile on your face at times, but in view of the tragic nature of her early death, it is also sad. I will miss her voice, in words and her stand up acts. Thank you to net galley for a copy of this book.
★ ☆ ☆ ☆ ☆
hippiebitch
I should have paid more attention to the title. Being a man its like reading a girls diary. Her mind just seems to wander all over the place. Possibly from decades of using marijuana. The first section she talks about the interview for Star Wars and how relationship changes with Harrison Ford. The next section she rambles on - I gave up reading after a couple of paragraphs. The following section she talks about conventions. She gives a totally detailed a typical fans relentless conversation - that makes me not want to go to a Sci-fi convention ever again.Taking my time to read it, I finished in 4 days.
★ ★ ☆ ☆ ☆
lickskillet
The book promised to be a recap of the diaries that Fisher kept on the set of Star Wars. Unfortunately, the diaries are more like those of a teen with a crush on Harrison Ford. Interesting at first but not interesting for a complete book. On the plus side, Fisher is a good writer and exhibits a great style.
★ ★ ★ ★ ☆
dave carmocan
I don't know how much this book will appeal to Princess Leia fans, but I think Carrie Fisher fans will enjoy it, especially listening to the audio book. It's read by her except for the long-lost diary section she wrote while filming Star Wars; that's read by her daughter.

Most of the book is about how the role of a lifetime has affected her life. When she writes about her three month affair with Harrison Ford, it's done tastefully. She writes primarily about the emotional aspects of the affair (or lack of, in the case of Harrison.) Carrie writes with honesty and self- depreciating humor. She writes about the ups and downs of dealing with fans, but never in an insulting or whining way.

No matter what Carrie Fisher's problems were, I admired her intelligence and quick wit, and her talent as a writer and actor. I'm sorry she's no longer with us. My heart wants to give this a 5-star rating, but my brain is saying 4. Going to save the 5-star ratings for her other books I've yet to read. (Hopefully!)
★ ★ ★ ★ ★
danielle crosby
If you're a fan of Carrie Fisher's other writing, you'll like this book. It's very much written in her style- brutally honest, witty, and self-aware. The main point of the book are her diaries from filming the first Star Wars film, documenting her 19 year-old angst and the emotional rawness of her 3 month affair with Harrison Ford. Honestly the diaries themselves were difficult to read just because they are an unflinching look at a 19 year-old's feelings. We've all had those sorts of feelings, and I think that's why those sections are so rough to read. Her perspective 40 years later is interesting, not just because of who she is but how she talks about things. She has been thrown into fame, both by the circumstances of her birth and a role in a film that blew up more than anyone could imagine. She obvserves fame almost from a distance, working through her recollections of that period of her life right before she (or, rather, as she argues, Princess Leia) became an icon. Though Carrie Fisher is viewed by most people as simply Princess Leia, that's really too bad, because she's much more than that, a point she makes (implicitly and, at some points, explicitly) in each of her books. Her sharp wit and observational humor are only getting better.
★ ★ ★ ☆ ☆
jenny nestler
Pages 1-47 are about her life as a celebrity's child, getting cast for Star Wars and the creation of the Leia bun-hair. Pages 48-188 are about the affair with Harrison, which includes all of the excerpts from her diary at the time - which are all teenage poetry and musings about Harrison. The rest of the book, pages 191-246 are modern day reflections on how she felt about being thrust into celebrity, the popularity of Star Wars, signing autographs at cons and how she reconciles her identity with Leia. In the last section she doesn't paint a flattering picture of fans, but is that her being rude, or just the reality that fans can be really obsessive and weird? She ends with thanking Harrison's late ex-wife whom he cheated on with her - sweet gesture or inappropriate?

You could read this in 3 hours. The diary excerpts are super short and again, all revolve around teenage feelings about Harrison, not about the filming of Star Wars. I feel like the book was a little mis-marketed as a memoir about the filming - it's not. It's a look inside emotional 19-year-old Carrie's head about the challenges of celebrity and an affair with a married man. The rest of the chapters bounce around topics at lightning speed. I also found CF's style hard to read at times, as her sentences run on and on, changing tone without proper grammar. I'm glad I read it to learn about the affair, but overall, it's a flip little paperback of scattered emotional musings. I respect CF for being so genuinely open and honest, but the book isn't great.
★ ★ ★ ★ ☆
ratika
This story had me from the first page! I absolutely LOVE Carries wry wit and sense of humor! It is a story of a young girl who was given a role in the most iconic film of all time (in my humble opinion). I absolutely love the way Carrie writes and can't believe, I haven't ever read one of her other books. She tells the story of a young girl unprepared for the fame such a film would create. She also tells the story of her childhood, being the offspring of famous parents, and the reality of divorce and changes coming with age. Most of the story centers around her off screen affair with a married Harrison Ford. She tells the story with her usual snarkyness and humor. Iif you are expecting a Star Wars story, sorry, there are some hints but it is not the main story line, I received a copy of this title from NetGalley in exchange for an honest review.
★ ★ ★ ☆ ☆
james grissel
I've enjoyed Carrie Fisher's biographies/memoirs very much. However, this one just seemed so sad to me. She refers to her death often and knowing she died shortly after writing this book, just hurts. She also talked about her regrets some. The story of 'Carrison' (love she called them that herself) was very interesting. Her daughter Billie narrates the diary portions of the audiobook and I really liked her narration however, like most diary entries, these passages are pretty flowery. I really did like the Star Wars bits but again, it was just all tinged in sadness, more so than the earlier books. (For the record I have read/listened to all three of her memoirs AFTER her passing)
★ ★ ★ ★ ☆
rick muir
This book was written by Carrie Fisher from things found in her journals.
She had recently come across them and was astonished to see what was saved in them.
The journals had preserved love poems, thoughts and reflections from a vulnerable young teenager.
In the late 70's, Carrie was naive and had a crush on her co-star. That co-star happened to be Harrison Ford.
She writes with excerpts from her handwritten notes from the journals in this book. She shares intimate and revealing memories from one of the very famous film sets of all time. She also writes about what happened and developed behind the scenes on the first Star Wars movie.
I liked reading this book. It was nice to have the author/actress' words from when it was happening to 40 years later.
I recommend it to anyone who loves Carrie Fisher/Princess Leia.
★ ★ ★ ★ ☆
john stimson
This is my first Carrie Fisher book. Good grief, she writes beautifully. She deftly mixes sardonic humor with heart aching sadness as she recounts her recently discovered journals kept during the filming of Star Wars: A New Hope. The bulk of the work details her relationship with Harrison Ford, and boy does the book smolder. Half way through, I was ready to pursue an affair with Harrison (let's be honest, any red blooded male would!). But by the end of the book, Fisher's recount of the relationship is sad, tragic, and heartbreaking (made all the worse by her recent death).

A sad read, but Carrie Fisher shows herself to be a wonderful, and complex, woman who left a mark on this world.
★ ★ ★ ★ ☆
jasmin
It is eerie to listen to Carrie Fisher read the audio book now that she has passed. Many times she references what life might be like after she has passed, so to hear it come from her lips makes it so bittersweet.

She is funny and sad and real all at once. I think Harrison Ford may have been the "gold standard" for every other man in her life, she really was infatuated with her smuggler.

The main thrust of the book is really what her life might have been like had she not portrayed Princess Leia. But ultimately she realizes or muses that her life is what it is and no other path would have been better. Even if she had to do a couple lap dances to pay the bills in recent years.
★ ★ ★ ★ ☆
lizbeth
Carrie Fischer recently found her old journals written during the filming of Star Wars: A New Hope and that wash of memory led her to write this, an intimate look at her thoughts during that time and what was happening behind the scenes. It includes many excerpts from her diaries during that time which offers an incredible look at her thoughts in an uncensored way. She writes with wit and humor about her naivete but with candor about her relationship with her co-star, Harrison Ford (ok, a lot of naivete there as well) and all of that when writing about how being Leia changed her life and what those changes meant. Having grown up with Star Wars (I was 2 when it came out in theaters) and looking up to Princess Leia as my role model through my childhood, I loved hearing from her directly about her thoughts on the experience.
★ ★ ★ ★ ★
kaitlyn martin
This is the saddest thing I have ever read. It's not only reading it after Carrie's passing, but also because she reveals her human insecurities that resulted after she got involved with a married man. She revealed that she still had feelings for this man all these years later. Reading this now is heartbreaking! SPOILER ALERT: She wrote, all those years ago, that she wished it had been Mark instead. I CRIED! The beauty in all of this is the poetry she had written during this confusing, heart-wrenching experience. That is the true gem herein, worth the price of admission. I wish I'd had the chance to tell her that I could relate to what she went through in her love life. How both she and her mom never had happiness with a man when they were both true beauties...is beyond comprehension. I am so glad Carrie shared her poetry with us, and I am glad she is at peace even though we will miss her beyond words.
★ ★ ☆ ☆ ☆
tye moody
I liked the parts of this book written by Carrie Fisher, mature author reflecting on her life and love affair with Harrison Ford. However, $12.99, which is what I ended up paying, was far too much for the meandering prose and poetry of adolescent Carrie Fisher, which apparently she found under the floorboards of her bedroom. Having found it, she offered it to a publisher, and boom, it was printed. I feel cheated. I got an article when I was expecting a book.
★ ★ ☆ ☆ ☆
laynerussell
The Carrie Fisher in this autobiography would want an honest review, so here it is:

I probably would have stopped reading if it wasn't written by Carrie Fisher. That's to say, I like her, and therefore, felt compelled to finish the book.

While humorous, sometimes the similes and fragments and tangents and side notes and and and ... seem forced, but, then again, that seems like Carrie - honest and indifferent to what people think about her ... while also inexplicably preoccupied with what people think about her.

Best here isn't the relationship between Carrie and Harrison (or Carrison as she calls them), or the (understandably) angsty diary entires. It's her protean relationship to/with/as Leia that makes this a worthwhile read:

"Anyway, I suppose in part I'm telling this story now because I want all of you - and I do mean all - to know that I wasn't always a somewhat-overweight woman without an upper lip to her name who can occasionally be found sleeping behind her face and always thinking in her mouth. I was once a relevant piece of ass who barely knew she existed while much of the rest of the moviegoing world saw me romping through the air in a metal bikini, awake as I needed to be in order to slay space slugs, being whoever I needed to be in the face of affective disorders and otherwise . . . . What would I be if I weren't Princess Leia?"
★ ★ ★ ☆ ☆
bob0link
Three stars is generous. If you are expecting behind-the-scenes info on the making of Star Wars, forget it. She's pretty much cashed in on that already elsewhere. This is just a boring and very, very repetitious rendition of how much self-doubt and angst she had during an affair with Harrison Ford. No details - just worries about her self image - over and over and over. She should have taken the high road and kept silent.
★ ★ ★ ★ ★
christine mccann
I feel genuine sadness for her death as well as life. She was very kind. The world was overwhelming. No one actress has ever been as famous and loved as she was. The entire planet can name and recognize Han Luke Leia. And she was a kid. She didn't know what she was getting into. I hope that in her afterlife she is with her parents. I the years after 2005 I followed her on Twitter. I'd ask her writer questions. Once in a while she'd answer. So witty. No word is wasted with her in her books. She really was heartbroken over her dad's passing. She went too soon. I worried the new SW would drive her to the same thing. The attention too glaring for her again. Sorry to see her gone.
★ ★ ★ ★ ☆
chris mckay
I miss her. Glad she gave us this. Carrie was born the same year as me, which added, and detracted, from the book. A bit too much about the Harrison affair - would love to know if he's responded to this. After reading the book (or listening to it) I feel comforted knowing she left us after coming to terms with Princess Leia. The audiobook, narrated by the author, I heartily endorse, it was entertaining and humorous in an ironic way at times. The only problem was when I got to the actual diary excerpts they were painfully adolescent (probably because any 19 year old including me in 1976 could have written them). I almost stopped listening thinking that the rest of the book was going to be diary excepts. It isn't, so hang in there, and maybe even skip the actual diary parts.
★ ★ ★ ★ ★
ephraim chaney
When Carrie won the Grammy for spoken word posthumously, I knew I had to listen. I sure am glad I did! I found the insight of the book to a part of the Star Wars fame integral to boosting my already high appreciation for the work they did. Carrie wrote candidly about the fans and her being the Princess Leia's shadow in a very relatable light. Her daughter Billie played part in reading the journal entries that made me want to quell all my inner thoughts with pen and paper. I highly suggest blessing yourself with this spoken word magic.
*listened (obviously) via audiobook
★ ★ ★ ☆ ☆
rebecca huenink
I listened to the audio version of this book and enjoyed hearing from the author herself. I liked that this book was not too long, although I was not expecting the topic of the book to essentially only be Star Wars even though the title sort of implied it; rather, I thought it might have been highlighting a significant chapter. It's not that her writing style is bad but it just didn't match what I enjoy as she writes everything in her head. She's just too in her own head for me -- every question and thought is written out. What lost a star or two for me with the audio version was that she had her daughter read about 15% of the book and the change in cadence and speaking style brought the tone of the book down. It was interesting to learn about her auditions for movies and her affair with Harrison Ford.
★ ★ ★ ★ ☆
edison crux
I was a late-to-the-party Star Wars fan as a kid. Jaws was hugely hyped and it wasn't amazing, so I ignored this film for months and then fell hard. But I was a Han Solo girl, not interested in some Princess, although I enjoyed her performance just fine. But then as I got older, and lived not terribly far from the Princess General, I realized how much more interesting I found her. I have been surprised how much I miss her voice. As for this book, I am glad she told of her Big Secret Romance with her co-star and that it wasn't a classless bodice-ripper re-telling of this circumstance. It's extremely contemporary to this past 24 months for a work that looks back 40-odd years. A must for any female fans who saw the film first-run.
★ ★ ★ ☆ ☆
james townsend
I so want to like this book. I am listening to it on Audible.
I enjoyed her Wishful Drinking HBO show and thought it was funny. I enjoyed her obviously as Princess Leia, I finally saw Postcards from the Edge (saw, not read).

So this came out....... I am at the famed HARRISON FORD affair and honestly, getting to that part was hard. I mean the verbosity of her writing is amazing and overwhelming. I wanted to like it. I like Carrie Fisher and I am sad for her passing, however, this book is a bit tedious.

I will go back and read Postcards from the Edge. I should have read that a long time ago oh well.

But this book is hard. Listening to her narrate it does not improve it unfortunately. I Like her better on stage, but the style doesn't translate to AUDIBLE, unfortunately.
★ ★ ★ ★ ☆
anna manwaring
The adult Carrie Fisher looks back on her nineteen-year-old self, before she became a worldwide twin-bun'd icon. She talks with affection and irony about her affair with her taciturn but magnetic co-star, Harrison Ford. Looking back at her pre-Leia self, she is both wistful and amused at the affectation of sophistication and bravado which landed her all unprepared in bed with "one of that epic superstar variety."

The diaries which Fisher kept at the time are as interesting as those of any lovestruck nineteen-year-old, but no more. It is the commentary that frames them which gives "The Princess Diarist" its charm and even a little bit of depth. This is at least a must-skim for anyone who was brought up in the "Star Wars" universe – and these days, who wasn't?
★ ★ ★ ★ ★
tatiana
Read by Carrie herself. I am really sorry I never got to meet Carrie Fisher when she was alive. I am really sorry I never got her autograph. This book was excellent. She told of her affair with Harrison Ford & experiences of filming the first STAR WARS movie back in '76. The book ended with her stories of "lap dances", signing autographs at events like ComiCon. She can do a wide variety of regional accents.

50:20—If I'd known about all the masturbating I would generate, well, that would have been extraordinarily weird from many angles and I'm glad that it didn't come up as it were. But when men, fifty year old plus men down to well the age goes pretty low for statutory comfort. When men approach me to let me know I was their first love, let's just say I have mixed feelings.

I whooped and laughed at the above!!!
★ ★ ★ ★ ★
n r lines
such honesty and portray of young person's insecurity and on the cliff of finding oneself. i actually cringed when I read this as it reminded so much rawness of me when i was figuring out life with men who were not that interested in you in the way you thought you wanted them, or your insecure self is trying to control that person, but knew little what love meant. i applaud Carrie for her damn frankness, her beautiful poetry, her sensitivities and as if her timing of her passing, and the release of this book couldn't be more apt, it was less about her and harrison; but more about our own humanity and it is normal for those insecurities and passage off time does not erase the pain, but hopefully, you are in better place with yourself, learnt about lessons on love, and it starts with you.
★ ★ ★ ★ ☆
kimberly burke
I checked out the audio book from the library (I prefer to hear the author read their books). Interesting to hear her discuss the events surrounding the making of the film(s). I did not care for the middle section where she had her daughter read the actual diaries. Seemed to detract from the content considerably to have a different person than Carrie herself read them out loud. I ended up skipping much of that section since I had difficulty following along, too distracting. Fortunately the ending was back to Carrie reading again. She is a good example of how Hollywood is a very tough place to be and people who look like they have everything struggle a lot too, just like the rest of us. Fame is not all that it is cracked up to be.
★ ★ ★ ★ ☆
ginger solomon
Thank you to Net Galley for the opportunity to read The Princess Diarist. This is my honest review.

Reading this after Carrie Fisher's passing was bittersweet. In the beginning she talks a bit about her earlier life. Most of the book is really her reflecting about what being Princess Leia has meant to her in good and bad and indifferent ways.

I think fans will appreciate this.
★ ★ ★ ☆ ☆
shima
I gotta say, this book felt like what Carrie Fisher calls a "lap dance" in her book. It didn't have the smart witty dialogue of her other works...it felt like she trotted out some memories, filled in some lines and cashed the check. Made me sad, since she won't write another....
★ ★ ★ ★ ★
pam ryan
I finished this book in less than 24 hours. I'm a mom, a wife, I have a dirty crockpot sitting in the kitchen sink because I'm obsessed with all things Star Wars and it was very hard to snag a copy of this book. Without giving it all away, I bawled through 80% of it. I'm 26, my connection with the actors in real time is not there. Oh man, wait until my equally obsessed Star Wars loving mom reads it... I can however understand love, and confusion. Not understanding emotions. I read most of this as how I felt at 19. How confused I was with love. I mean she was a super star, hardly me in my Durango coming home at ungodly hours after sneaking around with a boy. Carrie, oh how you will be missed....
★ ★ ★ ☆ ☆
connor johnston
I went in wanting and expecting to love this book but I have to say it felt like a small interesting core surrounded by a lot of filler. There's only one section of the actual diary entries and it's all about the Harrison Ford affair but that didn't really bother me. My main complaint was that there was far too much time taken up by Carrie re-enacting various convention archetype conversations shes had time and time again. The problem is that there are too many of them and they all go on way too long. Like you get the point and the fake fan fawning goes on for another several minutes.

Good book, but just be aware that it's 50-75% solid content and the rest is sort of pointless filler.
★ ★ ★ ★ ★
mylene
I wish I had read this before! It is hilarious and insightful. The late Carrie Fisher delivers in this book about her experiences being Princess Leia, the filming of the movies, her diaries, and her affair with Harrison Ford. She is not afraid to make fun of herself and the things she has done. She talks about being a celebrity and making fun of it. She looked inward at herself and shows how human she really was. I loved this book. Now, I must get the others and read them. I am going to miss her. Carrie Fisher, that is. Because as much as she is Princess Leia, she is first and foremost, Carrie Fisher.
★ ★ ★ ★ ☆
sharon morice mitchell
So anyone thinking of picking up this book should know that a lot of the book revolves around her affair with Harrison Ford. I knew it was mentioned thanks to multiple sources reporting on it, but I assumed it would be a quick mention and then move on. That was not the case, and unfortunately almost all of the excerpts from the diary she kept on the set of A New Hope all revolve around their relationship, which I simply didn't care that much about. It was interesting to read about at first, but I just wish less of the book revolved around it. That being said, the beginning and end of the book where she discusses her earlier life, auditioning for Star Wars, and then her experience after filming wrapped is absolutely fascinating and it is very evident that she had a wonderful way with words. I flew through those beginning and ending sections and loved her writing style so much I'm anxious to pick up her earlier books. She really was an incredible talent and the world is worse off without her.

RIP Carrie
★ ★ ★ ★ ★
ejkelly
I haven't read any of Carrie's previous books, but now I will. I will miss her unrestrained humor, her not-giving-a-care attitude about what others think. I will miss our princess, our senator, our general, our Carrie.

Now that that's out of the way, I highly recommend this for any Star Wars fan (probably age 15 and older for content) who may be interested in behind-the-scenes ongoings, or just a candid look into the life of Carrie Fisher at the time of filming the first Star Wars, plus shortly before and its aftereffects. But mostly her actual diary entries and poems. They've been preserved for us, and it's a gift.
★ ★ ★ ★ ★
vicky macdonald
This is the first book I have read by Carrie Fisher and I am so impressed by her intellect, depth of self examination and authenticity. I identified with her loss of her father as a toddler through divorce, as I did, and recognized the resulting emotional turmoil that continues to effect a person even as an adult. Carrie Fisher surprised me with her insight in how relationships can be both positive and negative for how we survive after parents divorce. As a lovely young actress, Carrie became an iconic figure of fame via a phenomenal movie franchise that necessitated she separate her emotional identity from the character of Princess Leia. The poems that Carrie wrote and included in the book are beautiful, showing a talent I did not expect! I was so touched by her courage to reveal her vulnerability and strength in self-examination. Since I have read this book after Carrie passed away, I will need to read her other autobiographical books because I wonder if she ever realized that it wasn't the character in the scripts that was beloved but that she brought to life and became our Princess!
★ ★ ★ ★ ☆
kibret
Received an advance reader copy in exchange for a fair review.
Thanks to NetGalley and Penguin Blue Rider Press for the opportunity to read and review The Princess Diarist by Carrie Fisher! The author opens up about her role as Princess Leia and other aspects of her life during her time on the Star Wars set, her acting career and her relationships. Candid, humorous and personal journal entries and chapters of Carrie's life are discussed and secrets are revealed. It saddens me that Carrie Fisher died soon after writing this memoir and I'm thankful for the glimpse of her life that she gave the world. 4 stars!
★ ★ ☆ ☆ ☆
niels
Let me start by saying I am a HUGE fan of Carrie Fisher's writing. I loved "Wishful Drinking" and "Shockaholic"!! Carrie's ability to use humor in the face of adversity has amazed me for many years and I always look forward to a new volume from Fisher. This book, however, failed to meet the bar of Carrie's previous best sellers, sadly. A 200+ page tome on a short, early affair with the dashing Harrison Ford left me cold as an ice cube....and not really caring about any of the detail of the entire event. The opening of her long-held diaries could have spared this reader pure boredom. I saw young Carrie as a lovesick pup, still wondering a bit just why the older, more-worldly Harrison was not swept off of his feet by her youthful sarcasm and charm. Most of us have been here, in one way or another, and after decades of reflection, there's nothing to really be said for the experience. Same with famous actors, it seems. I await Carrie's next book, but do hope she chooses to delve into a more "meaty" relationship or set of circumstances in her very interesting life. For this reader, the mark was set high, but not nearly hit, sadly. Wasted Time...Thank goodness I did not invest in this book, but borrowed it from my local library!!
★ ★ ★ ★ ★
steve sorenson
This is a GREAT read! I only wish that they would make an audiobook collection of Fisher's books. I noticed that they are a lot like Shirley MacLaine's audibobook's in the sense that when you play 'read' them it feels like she's sitting with you telling you a story. Carrie Fisher was a wonderful writer and this is a wonderful final book of her giving you a look into her life, mind and soul of what it was like being her. It's a quick read and very much worth the read for ANY and EVERY pop culture Hollywood junkie that just can't get enough! Brava Carrie Fisher! We will ALWAYS miss you.
★ ★ ★ ★ ☆
gloria moseley
The Princess Diarist is a great autobiography delving into the mind of Carrie as she relays her experiences as a 19 year old girl, her relationship with her mother, her affair with her Han Solo co-star Harrison Ford and her experience of stardom with Star Wars. The book is a quick read, full of Carrie Fisher's trademark sharp wit and humor (certain commentary made me laugh out loud) complimented with excerpts of her diaries, her poems and thoughts. As an older woman reflecting her youth, it's incredibly bittersweet and genuine. With her death the last year, it definitely broke my heart a bit.

It's really such a great loss to lose Carrie Fisher, but it is certainly a blessing she made such a comeback with Star Wars and to be reminded how much of a badass this woman was.
★ ★ ★ ★ ☆
mp8402
I was a part of the generation whose first exposure to Star Wars was episode I, Phantom Menace. I was acquainted with Jar Jar and Padme.

Even so, I thoroughly enjoyed getting a glimpse into the mind of the legend that was the iconic Princess Leia of Alderaan. Mrs Carrie Fisher was an absolute delight with her wig and unique charms. And I am still so juvenile that I giggled aloud every time she swore in the audiobook(that I listened to while reading this).
★ ★ ☆ ☆ ☆
sentient wood log
Have you ever snuck a peak at someone's diaries or journal writings and think they're incredibly monotonous? That's what you feel like when finishing this disappointing book. Avoid it if you're looking for insight into Fisher's history with the Star Wars movies. She admits that she has almost no memories of most of her years spent making the films (blaming it on smoking too much weed, the strongest which was provided by Harrison Ford!), and she refuses to give any details about the one big story to come out of the book--that she and the married Ford slept together every weekend for three months during the shooting of the first film.

While I at first enjoyed her bumbling, rambling, stream-of-conscience writing style, it gets old fast and she ends up saying very little. The start of the book is strong, as she discusses her getting the role at such a young age, but once the large section on Ford starts she does everything she can to avoid details. And she admits that she's just plain not going to tell the reader anything beyond the fact that they had sleepover parties.

Then she pulls out pages from the old diaries she claims she just found, which she had written 40 years earlier during the making of the movie. There's only one problem--they say virtually nothing about the films and are just more incoherent prose about her love of you-know-who.

The rest of the book is pretty much a waste of space. There's a ridiculous section where she quotes all sorts of things people say to her at autograph signings, appearing to mock her fans. She says nothing about the making of anything beyond the first film. And she tries to convince us that she never wanted to be a celebrity or actress, even though her whole life she has continued to do everything she can to be famous. She alludes to her rehab but doesn't give any specifics, but in the end she is the poster child for not doing drugs. She even clearly states to not smoke weed if you want to have any recollections of your past. The book ends up only having a few pages worth reading and whole sections that you should skip through. I've never read any of her other books and now have no interest in doing so. I had hoped for a much better ending to what must have been a fascinating life.
★ ★ ★ ☆ ☆
ryanrgreene
I enjoyed this book a lot. I was amazed by the writings she showcased from diaries she kept during the filming of the Star Wars films. I also really enjoyed the parts of her talking about her new found stardom and how the interactions with fans have evolved as the franchise grew. There was a lot more Harrison/Carrie discussion than I had anticipated and although it was interesting I didn't think we needed more than half of the book to be about their affair. However, it was a quick and interesting read and I am still in awe by nineteen year old Carrie Fisher's writing.
★ ★ ★ ★ ☆
nategoodreads
In Carrie Fisher's trademark style of humorous candid monologue and snappy one liners, The Princess Diarist recalls her unexpected rise to super stardom as Princess Leia on the 1977 international 20th Century Fox blockbuster Star Wars series-- directed by George Lucas, also starring Harrison Ford as Han Solo and Mark Hamill as Luke Skywalker

In 1976, Fisher was only 19 years old when she was chosen for the part as Princess Leia while attending Film School in London. Princess Leia's double bun hairstyle took two hours to create and had to remain exactly in place even during battle scenes. Fisher wore enough lip gloss to "wax a car" and feared Darth Vader would slip on it and fall into his breathing machine. Fisher is grateful for the role that made her a household name, loves her fans, attends comic-cons and signs autographs (for free) on occasion. One of her youngest fans, perhaps a 3 year old tot, was shocked and dismayed to see Princess Leia had aged and was not who she expected to see.

Instead of having fun going out on the town, taking in the sights, meeting new people during this exciting exceptional time of her life, (aside from Lucas 32nd Birthday party celebration), these special interest stories were noticeably few. Affairs between already married leading men and ladies have been around since the opening of the first movie theater's. Despite Fisher's witty banter, her poetry, quotes, and storyline-- there was an impressionable, sensitive, and vulnerable young woman in love with her married much older co-star. Confused and baffled by Ford's cold silence and retreating indifference, she was aware he did not love her back. This seemed unbelievably heartless and cruel. If Fisher received any advice from her mother or close friends during this time, she didn't say-- also, if she had been Ford's equal in age and maturity, this affair may not have happened in the first place.
Star Wars fans will not want to miss this new memoir complete with great photos. Fisher has written four bestselling novels, Postcards From the Edge (1990) was made into a movie. Recognized for her comedy shows, which acts have featured both her previous memoirs: Wishful Drinking (2008) and Shockaholic (2012). Fisher is also known for her advocacy in mental health issues, and lives in Los Angeles, California.
★ ★ ★ ★ ☆
corbae
Needless to say as a kid, and still now as an adult, I LOVED Star Wars. Han Solo was going to whisk me off from my mundane childhood on Guernsey in the Millennium Falcon and take me on an adventure across the galaxy. He didn't really love Leia - which he'd realise when he met me. Obviously.
Sadly, these two star cross'd lovers never met, mostly because one of them was a fictional character and the other lived on a tiny island off the French coast only frequented by the rich and famous for the purposes of tax evasion. I moved on to John Taylor from Duran Duran because he was closer to home and an actual real person.
So it's a good job that the Princess Diarist only now reveals the truth about "Carrison" now, several decades later, dishing the dirt on the on-screen romance that spilled over into real life, as Carrie Fisher had an off-set affair with her married leading man.
It's a fascinating read, especially in view of the fact that the affair is only becoming public knowledge now. I guess it was more innocent times back then, with less paps, online news, stalkers and camera phones documenting every single move of every single celebrity. You can bet their backseat bunk-up in the studio car would have been well documented and splashed across the covers of every tabloid out there with jokes about pulsing lightsabers.
Fisher's prose is always great - witty with a hint of crazy thrown in for good measure, and a good few tangents along the way! Sadly she wasn't quite so eloquent back in the day, and the extracts from her diaries of the day are in parts toe-curlingly bad. Dramatic angsty prose and pretentious poetry are slightly balanced out with more relatable parts about a young girl finding her identity and embarking on only the second romantic dalliance of her life. I did come away from it with a more tarnished opinion of my original future husband, as he isn't shown in the best of lights.
Definitely worth a read, especially if you are interested in Star Wars or behind the scenes in Hollywood. It did lag a bit with the original diary extracts, but otherwise a hugely enjoyable read.
★ ★ ★ ★ ★
kate ingram
I'm not sure what I was expecting when I picked up this book. An inside look at what it was like to film the "first" Star Wars? A behind the scenes of characters now beloved? But this turned out to be something else entirely. It was breathtaking to watch Carrie Fisher become Leia, and what that meant for the rest of her life. I wish I had read this at a younger age. So insightful and thought provoking.
★ ★ ★ ★ ☆
lisa ferguson
A slightly disjointed collection of stories, primarily focusing on her relationship with Harrison Ford in the first half and her experience of fame and fans in the wake of Star Wars. Nevertheless, it's all told with her signature, tongue-in-cheek style, and you can very much feel her smiling through the words. A fun and easy read, and some of the almost poetry-like entries from the diary segment were really beautifully written.
★ ★ ★ ★ ☆
alecia dennis
I really liked Carrie Fisher—she wore her weirdness and weight and celebrity with an honesty and openness which was refreshing. Unfortunately her honesty and intelligence could not defeat her addictions. This book shows her dealing with celebrity and aging through the prism of her brief affair with Harrison Ford while they were filming the original Star Wars. A revealing look at a teenager in love and on the cusp of celebrity. Recommended
★ ★ ★ ★ ★
hanisha vaswani
Carrie Fisher's new memoir, THE PRINCESS DIARIST, is an intimate, honest work. If you've ever read one of her previous books --- or even a few of her tweets --- you know that her funny, half self-deprecating/half brutally authentic voice is what draws you in. She's not princessy in the traditional sense, but if you know her as most people do from the mega-narrative of Star Wars, you know that Leia is not necessarily a traditional princess either. She's snarky and smart, with a sense of humor and just plain common sense. Leia redefined and continues to redefine princesshood in many ways, and Fisher's memories revolutionize how we might think of an actress who attained fame playing a princess.

THE PRINCESS DIARIST does so much work at once. Her writing is light with levity and something nearly too cynical to be called nostalgia, but not quite critical enough to be hindsight. It delves into poignant truths about what it is to be a young woman thrust into farther and farther reaches of fame: pressure, objectification and commodification included. It's centered on diary pages that Fisher wrote while on set in the '70s, hence the name, but it includes her present-day reflections on those pages, as well as beautiful behind-the-scenes photos that will delight any Star Wars fan. Fisher discusses growing up as the daughter of famous parents, Eddie Fisher and Debbie Reynolds. She recounts her crushes on gay men, her tendency towards the inaccessible. She reveals the caveat that she was to lose 10 pounds before playing Leia, which she never did.

Arguably the biggest reveal here --- certainly the one that's received the most attention since the memoir's publication --- is Fisher's affirmative confirmation of Carrison. Yes, she had an affair with her co-star, a married father, her on-screen lover Harrison Ford. After hedging a firm answer for decades, she explores the experience here. The details aren't lewd by any imagining, though --- the farthest from it. I read my copy before any articles came out about the "scandal" of her reveal, and was shocked to find that readers came away from this book with any judgment of Fisher. Of either of them, honestly, but especially of her. For starters, the facts: She was 19 and a film novice; he was in his mid-30s and experienced in every sense of the word. Secondly, the affair happened and ended circa four decades ago (and she did check in with Ford before publication), so it seems fair to imagine that both of their lives have continued satisfactorily. It seems a strange secret to take to the grave if it isn't damning anyone.

And most crucially, for this reader, Fisher's sections on Ford --- both in her diaries and in her present-day recollection --- are so powerfully, sincerely evoked. If there's anything cruel or exploitative going on here, it's expertly masked by what reads as pure earnestness, perhaps wistfulness, and retrospect. Not wistfulness in the sense that she wants him back, not in the least, but of perhaps who she would've been, the loves she may have had, if she wasn't cast alongside a Hollywood heartthrob at 19. She was a kid. She was swept up in something so massive and magnificent. She was a young woman in the '70s, being told that her cuteness and sex appeal had to be balanced with badassery to best sell to consumers of any gender, and she found someone --- someone right there, her literal space soul mate --- whose fame, standoffishness and appeal made him the perfect validation for her at the time. They shared a space of fame and fantasy that no one else (save, admittedly, Mark Hamill) could truly understand. She had only had one boyfriend before.

Her poems, the excerpts from her princess diaries --- they cut, in the good way. In the way only raw, candid writing can. They are perhaps the best parts of the book. She loved him, in the way we love things that burn us like the sun --- not the sort of lasting love we learn to develop for things that grow, that we can actually touch. Her entire pastiche narrative of Carrison feels like something she needed to write, to remember, to share. I came away from this book full of love for Carrie Fisher. She is far more of a queen than many princesses, and I'm shocked by anyone who can come away from this read without wanting her to be their best friend, if not their cool aunt. Yes, she had the affair. I'm more scandalized that anyone could be scandalized by her sensitive, honest recollection. The only villian in her story is the sexist structure that continues to reduce her to Leia's bikini body, and to fault her for the consensual actions of a grown man.

The most encompassing narrative of this work is really the central tension of everything, arguably, that any of us think we know about Carrie Fisher: Who is she outside of Leia? Where does Carrie begin? Is it where Leia ends, or is there a sort of inescapable Venn diagram between Leia and Carrie, and most of us only know to recognize the overlap, when there are really two discrete people there --- and only one of them is actually real? She asks this a number of times throughout the book --- "Who do you think you would've turned out to be if you weren't an intergalactic princess?" --- and at last answers: "I'd be me. You know, Carrie. Just me."

This is a moving, beautiful and sincerely incisive work. She's so much fun, and so much more human than any of us (except probably her dog, Gary Fisher) can begin to imagine. I'm so grateful for this authentic, brave book. For young women everywhere, Star Wars fans, and the people who love or live with them, THE PRINCESS DIARIST is a must read.

Reviewed by Maya Gittelman
★ ★ ☆ ☆ ☆
mersadies
If you're looking for a biography of Carrie Fisher, this is not it. OR if you are looking for interesting stories of what happen behind the scenes in any of the Star Wars movies. If you are looking for a rambling stream of consciousness , then you are the right place. Especially if you like poetry written by a 19 year old who is having an affair with Harrison Ford and doing drugs.... I really wanted to like this book and I read till the end with the hopes that it would get better, but it did not.
★ ★ ★ ★ ☆
kelly marie s
Carrie Fisher was such a master of wit! All her books are laugh-out-loud funny while deeply poignant, but in The Princess Diarist we see that her mastery of words and witticism was already finely honed at the age of nineteen. Through diary entries and poems that she wrote when she was filming Star Wars, we get an insight into the mind of an exceptionally smart and sensitive young girl. Her affair with Harrison Ford, understandably, occupied the bulk of her musings at the time, but the book is about more than that. It is, among other things, about coming of age in a less-than-conventional family, and about establishing her own identity outside of the impossible magnitude of the Princess Leia image, and about aging in the sexist and ageist world of Hollywood, all told in the intimate, conversational tone of someone you feel like you've known your whole life.
★ ★ ★ ★ ★
winda
I just could stop reading until the end. Carrie admitted right off that she talks too much, and she does in this book. But I had no desire to skim these parts. She has a way of making them as interesting as the story itself. Her humor is subtle and very funny. If you skim, you will miss the laughs. I am going to get her other books. I only hope they are as good as this one.
★ ★ ★ ★ ★
debbie barr
Heartbreaking and memorable are the words that come to mind when reviewing this memoir. Being a person who has read many books about the lives of movie stars and Hollywood in general, I do believe Carrie Fisher's "Hollywood" memoir is one of the most important books in that genre to have ever been written. This is a woman who knew most of the phonies (actors, producers, directors), who if not all, hide behind movie facades while portraying the fantasies to the public as a mirror image of themselves, which of course is not a true image but false in the extreme. Read the Princess Diarist more than thrice, you'll have your mind blown with how Carrie Fisher was telling us alot more that is underneath her trademark; self-deprecating humor. On that note, the revealing diary entries are as good as anything that a literature course has to offer, if nothing else, she was brave enough to publish and honest to tell the tale to the very end of her 60 years with us.
★ ★ ★ ☆ ☆
cory campbell
In her most recent (and sadly, final memoir), Carrie Fisher focuses on her experiences while filming Star Wars: A New Hope. The middle section is excerpted directly from the journals she kept at the time, and includes some poetry as well as her musings regarding the affair she had with co-star Harrison Ford. Reading her actual journal entries feels way more personal than the sections of the book that are written more recently, with the perspective of a few decades to color things. I really enjoyed the book and could clearly hear her voice in my head as I read the book.
★ ★ ☆ ☆ ☆
diana mendez
I enjoyed this for what it was; however the parts from her diary were not that great and the relationship with Ford was too long.

I enjoyed her talking about Leia and how she felt about the character and the role and the continued effects. I'm just not sure what else I was expecting. Carrie was awesome and it's unfortunate she is gone, but I think some of that wittiness was left out of this book.
★ ★ ★ ☆ ☆
alan culpitt
I'm a Star Wars kid who was eleven when the first movie came out in 1977, so all these movies have had a huge impact on my life. Carrie Fisher's death made me want to read this memoir even more. But honestly I have to say I'm a little bit sorry that I did. Carrie Fisher and Harrison Ford were idols of mine growing up, and this book makes them human and flawed in the same sort of way we all are flawed. It's not really the way I want to remember Carrie Fisher, but too late now. Luckily Mark Hamill is spared in this book, so I'll keep him up there on a pedestal ... for now. It is an easy read, and publishing her actual diary entries was rather brave of Ms. Fisher, may she rest in peace now.
★ ★ ★ ☆ ☆
grant custer
A wonderful and hilarious look into the life of Carrie Fisher. While I was a tad disappointed some of the material in the book I've read or heard her speak about before, the dairy entries from a 19 year old Carrie made it worth it. The Princess Diarist gives us a brief glimpse into the affair between Fisher and Harrison Ford, without all of the sordid details. Interesting read and I would definitely recommend to any fans of Fisher or Star Wars.
★ ★ ★ ★ ★
andrew wright
Okay, so I'm kidding... I did not do unspeakable things to this book the way many men have admitted to Carrie's face they did to images of Princess Leia. I did, however enjoy this book from start to finish. Carrie Fisher is a true talented writer, and I can't wait to read her other books. I'm so sad to admit I didn't know she was a writer until her passing, I only wish I could have found out about this side of her fame sooner. May the Force be with you, Carrie & Debbie. ?
★ ★ ★ ☆ ☆
relena reads
It's very poignant to read this almost a year since Carrie Fisher's death. What a witty woman ! Too bad that some of this is rather rambling and, frankly, a bit boring. However, her big personality jumps out. She would be a fabulous dinner guest ! Harrison Ford, not so much. ( If you're expecting salacious details, they're not to be found here.)
★ ★ ★ ★ ☆
holli
The audio book was great until Carrie Fisher gives the way to another reader for her journal entries. I mean don't get me wrong here, Billie Lourd does a great job in reading Carrie's journal but it makes the listener losing a sense of connectivity with the author. Like if suddenly you are no longer in Carrie Fisher's book but in some random young woman's journal. I found that to be a disappointment.
★ ★ ★ ★ ★
craig
This tells the story of Carrie and Harrison and shows how Monday through Friday it was Han and Leia and Saturday and Sunday it was Carrie and Harrison. And, because Carrie died December 27 2016 this book really shows if she just kept her secret for 1 more month she would have it till the grave she waited 40 years. But this is the last project Carrie did on earth now life is short so to enjoy life get this book to pay tribute Carrie Fisher ( Princess Leia )

To Carrie fisher
★ ★ ★ ★ ★
buranee clausen
Poignant read now that she's passed, but it is an enriching read---not just for the Star Wars fan, but from a human perspective. To say that she's pop culture royalty is an understatement, and reading such a creative titan reminisce on her struggle with fame (and frustration at the affair she and Ford had during Ep. 4) makes me appreciate and revere her that much more.
★ ★ ★ ☆ ☆
rocke
I listened to the audiobook version from my library, and I'm glad I did not purchase it. I loved her past books, but this one was grating, especially the diary portion and the caricatures of the fans at the "lap dances." I'd rather reread (relisten to?) Shockaholic. Her reported humility in this book felt feigned and her self-awareness seemed forced.
★ ★ ★ ★ ☆
neesa
Hearing her thoughts about getting the Star Wars role and everything that came after left me knowing more about Fisher. We hear her life experiences and affair with Ford. We learn of her innocent youth to what she transforms into while learning to be herself. It is a great book to read.
★ ★ ★ ☆ ☆
andie
I love Carrie Fisher as an adult, a woman who minces no words and takes no prisoners. I wanted to love her memoir so badly but, alas, loved it no more than any other memoir I've read. Her insecurity and uncertainty about who she was/wanted to be were the best parts for me. I could have done without 90% of the Harrison Ford recollections. That story ran its course about a page and a half in. Again, love her and her big personality, loved about 10% of this book, though.
★ ★ ★ ★ ★
connor freer
Wonderful audiobook read with terrific humor by Carrie Fisher. Totally nostalgic. A must for fans of Star Wars and Han and Leia. I am so glad she told this story before her untimely passing. It was like listening to an old friend. Her poetry about her affair was also fantastic, and her daughter Billie sounds like a young Carrie reading it. Brava and we will miss you forever.
★ ★ ☆ ☆ ☆
lauren esper
I was hoping for more information about Star Wars-filming, costars etc. This was mostly a bunch of random ramblings. Even the revelation of her affair with Harrison Ford during the first film was mostly random and vague rambling. I listened to the audio so it was a bit better as she read it in an amusing way but I can't imagine just reading it.
★ ★ ☆ ☆ ☆
stampgirl
Too much self loathing. Was hoping this was actually going to be about Star Wars, but really just a story about a woman's troubles with herself. Ugh what a waste of time. Chose to read it as a way of honoring a woman's life, but wish I hadn't. Her mothers book, Unsinkable... read that instead.
★ ★ ☆ ☆ ☆
rici
Recommended to me as a funny book but it isn't that humorous. I was embarrassed reading her diary entries; she was so young and vulnerable. I felt she was taken advantage of by Ford and that she didn't respect herself.
★ ★ ★ ☆ ☆
john mcmullen
The Princess Diarist by Carrie Fisher is an interesting book about her time during the Star War movies mostly. It was very cool since it was about celebrities everyone knows and loves but the rest was copies of her diary and just ramblings of a young teen. Interesting and good but not what I expected. I got this book from the library.
★ ★ ★ ☆ ☆
renea
Star Wars was a part of my 20's, so the effect on Carrie's life of the Princess role is something that was on the periphery of my consciousness. Her description of its effect is far more horrible than I could have imagined. (Notwithstanding that it included sex with Mr Ford)
★ ★ ★ ★ ★
kate merlin
I felt so connected to Carrie while reading this story. I too have bipolar disorder, intense emotions, and a need to make everyone like me. I could relate on so many levels. This book is so scandalous, and I love it.
★ ★ ☆ ☆ ☆
benjamin
Carrie Fisher is definitely a good writer. This book was not my cup of tea. It focused mostly on her affair with Harrison Ford. I would have like to have seen more behind the scenes Star Wars from her perspective.
★ ★ ☆ ☆ ☆
jeremy lasda
I don't mean to sound like I'm speaking ill of the dead, but I was very underwhelmed by this book. It was like reading a tabloid written in the first person 30 years after the fact. Fisher's humorous style of writing is kind of funny at points, but I'm big comedy fan, and comparable to other comedy writers, her voice just didn't measure up. I would guess that someone who doesn't consume a lot of comedy may find her style more entertaining than I did, but overall the read fell flat for me.

Side-note (and possible spoiler): This book also succeeds in making Harrison Ford look like a real @$$hole, although I don't think that was Fisher's intention. She romanticizes the affair with Ford, but the reality is that Ford comes off as a licentious jerk who preyed on a young, drunk actress who was more than 15 years his junior, while his wife and two kids were thousands of miles away. So in the end, not only was I not entertained by this book, but I was disillusioned as well.
★ ★ ★ ★ ★
miguel nicol s
I really enjoyed this book. Carrie reading it brought it alive. I do have to say her daughter Billie reading parts of it didn't have the same affect. I had to cry at times as she talked about what may happen after she is dead and it's erry since she is now gone.
★ ★ ★ ★ ★
kelly bernier
Sooooooo relatable and real. It's a bit sad to read because no matter how much she tried to convince you otherwise, Carrie Fisher still loved Harrison. It brought me back to being 19 but I was never so eloquent as Carrie. Her best book was this final one. I'll miss you, Carrie.
★ ★ ☆ ☆ ☆
ashit
I'm a big fan of Star Wars and always enjoy learning background information about my favorite movies, but there just wasn't much there. The diary part of the book was written when she was nineteen and mostly mooning over Harrison Ford and was insecure and highschoolish. It was a three month relationship and I knew that this was discussed in the book, but I would have preferred a lot more Star Wars and less school girl crush. I enjoyed her older self's writing style, but the book didn't provide new information about the movies that I was hoping for.
★ ★ ★ ★ ★
karen hasterok
When I began to read, I realized the treasure we lost when Carrie Fisher died. She's sarcastic, smart, self-deprecating, and utterly charming. She dished on the ups and downs of working, without being mean. She shared secrets, yet never went too far. She opened up and shared her soul, but she remains a mystery. I miss her already.
★ ★ ★ ★ ☆
thara nagaraj
I'm not sure what words could accurately describe this book .. zany? manic? contemplative? It would appear that this cultural icon dips into her deepest thoughts in this all-over-but-slightly-depressing stream of consciousness. It was definitely full of insight into the inner workings of her brain.
★ ★ ★ ☆ ☆
tamyara
I really wanted to like this, but I didn't. I loved CF the person. I loved the original Star Wars trilogy. But this book was mostly tiresome. I am glad I finished reading it though. The last 15% was the best part in my estimation although some of the Harrison Ford anecdotes I. The first half were intriguing. The diary entries were just sad.
★ ★ ★ ★ ☆
jasim sardi
Just finished watching Rogue One, in preparation to view the latest Star Wars release-this book was a great sneak peek behind the scenes. This was my first book of hers, I want to read one of her novels, now. She had a way with words.
★ ★ ★ ★ ★
michelle peterson
Was a fun read. Surprised by the information of the affair but sometimes that's what happens when you're in those types of situations. Not that I condone it but it happens. She's such a wit - has such a talent putting pen to paper. She will surely be missed.
★ ★ ★ ☆ ☆
stacey kinney
I was excited to read about the making of Star Wars behind the scenes. Unfortunately there was WAY too much about the affair between Carrie & Harrison in it. Two pages would have sufficed on that topic but it took up 90 percent of the book.
★ ★ ★ ★ ☆
erin connealy
I always enjoy peeks behind the scenes from the actor's perspective. It's a bit eerie that when Carrie wrote this, she had no idea that it would have been published posthumously. She is dearly missed.
★ ★ ★ ☆ ☆
dftntrav
Star Wars was such a major movie with its impact lasting many years. And so the perspective of Carrie Fisher is quite honest and revealing. A s a young 19 year old playing Princess Leah, she experienced feelings for actor Harrison Ford that were way beyond her own understanding as was the whole Star Wars phenomenon. Quite interesting.
★ ★ ☆ ☆ ☆
taisfrozi
[This was a library book so it won't show as a verified purchase. I am voluntarily reviewing it]

I was a big fan of Carrie Fisher. I am a huge fan of Star Wars:A New Hope. I am also a fan of first person memoirs... until.....this one

I am giving this two stars for the pictures scattered throughout. However, the writing felt forced, in part because of her age at the time. The book was horrible! Not even the pictures saves it. Where is the Carrie Fisher of Postcards from the Edge? Was this bad because she was ill?

So disappointing.
★ ★ ★ ★ ★
lindsey stevens
This book is a typical autobiographical work but with the magic of Carrie Fisher, you feel connected and safe. It is so fascinating to read her journal entries and recognize the thoughts, and know that she also had doubts and was critical of herself. I feel less alone, even though she's gone.
Please Rate The Princess Diarist