Unsinkable: A Memoir
By Debbie Reynolds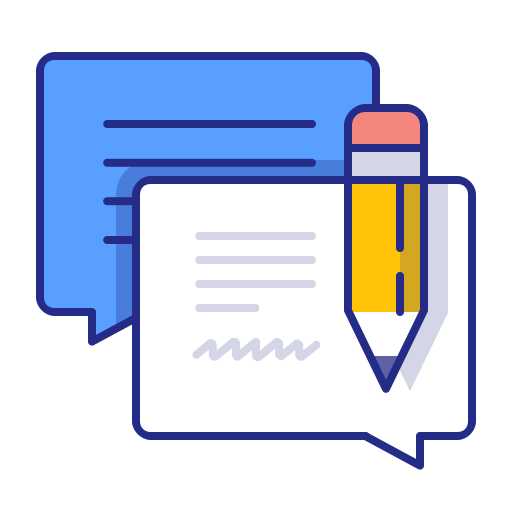 Total feedbacks: 57
★

★

★

★

★

★

★

★

★

☆

★

★

★

☆

☆

★

★

☆

☆

☆

★

☆

☆

☆

☆

Looking for Unsinkable: A Memoir in
PDF
? Check out Scribid.com

Audiobook
Check out Audiobooks.com
★ ★ ★ ★ ★
shandel
Sat at front table when she performed in a Vegas Casino 2009. She was fantastic. I was 49 and a few younger men were also at the table with me and my husband. She was so close you could have reached out and touched her. She looked at the young men and said the only reason you sat at this table was to look up the slit of my gown. Great show. Yes, the best part when she sang Tammy.
★ ★ ★ ★ ★
maren slaugh
Debbie Reynolds is an interesting woman in that her life has been very glamorous but also, very difficult in her personal relationships. She always seems to come out on top and is able to pick herself back up after some disastrous choices in men as husband material.
★ ★ ★ ★ ★
rebecca wilcox
I love history and biographies and this book is a small slice of Hollywood history.
It is an easy read full of inside facts and good stories.
I give it five stars because I enjoyed it and would recommend it to anyone interested in the early years of Hollywood.
★ ★ ★ ★ ☆
gil luz
The story was interesting but it often seemed disjointed, jumping forward then backward without any set up. Lots of new information about Debby's life, friends, family, and what is important to her but lacked fluidity.
★ ★ ★ ☆ ☆
kimmander
Unsinkable was just ok, in my opinion, because of too much time devoted to marriage and money problems. Why didn't she pay more attention to where the money was going? She appeared to be making the most of the money, but the husbands were wasting it and she didn't catch on until she was almost broke.
★ ★ ★ ★ ★
jamie klevjer
I loved this story. It was a funny and sad account of this amazing person's life. I am so sad that I was never able to visit her casino but some of my family went and gave great reviews. I plan to read her previous bio.
★ ★ ★ ★ ★
jeremy taber
I have always admired Debbie Reynold's spunk. She truly is unsinkable. The book is very honest, even when is must have been hard to admit failure. She tells her stories in a very humorous way. This was a good read and I would highly recommend it .
★ ★ ★ ★ ★
adrienna
Any fan of the old "movie star" era of the 40's and 50's will love this book. Debbie Reynolds covers her life's experiences in the film industry and her dogged determination to succeed. She stood up to personal trials and tragedies that would have defeated most of us! A wonderful book.
★ ★ ★ ★ ★
joshua jerz
This is one of the best books that I have read. Ms. Reynolds really wrote about everything good, bad and all the rest. When she talked about
all the movies that she made, she did so to make it very interesting. I wish she would like another book.
★ ★ ★ ☆ ☆
zach heiden
I always admired Debbie Reynolds. After reading her book, I was surprised that she allowed her husbands and friends to take advantage of her and treat her so badly. She certainly did not deserve the hardships that she has had to endure. She is a lovely and caring person.
★ ★ ★ ★ ★
monisha leah
I have met Debbie a few times and found her very caring and takes time with her fans. The book was very enlighting into her life. Sad but "pick yourself up, dust yourself off and start over again" rings very true in her case. Loved the book.
★ ★ ★ ★ ★
jaclyn
If you grew up with Debbie like I did (I wish I still had all my movie magazines I had as a teenager) this is a must read. I read her first memoir, also, a must read. I feel like I have been on her journey with her.
★ ★ ★ ☆ ☆
tina russell
Ms Reynolds is a very admirable person, and has lived a life full of challenges, so if enjoy Hollywood stories, you will find this a fun read. The writing itself is pretty simple, but there are stories full of Hollywood characters and topped off with her ultimate triumph over sometimes overwhelming obstacles. A fun summer read.
★ ★ ★ ★ ★
john snyder
Who knew that Debbie Reynolds had such a difficult personal life and yet she's always remained upbeat, with a smile and sense of humor. Reading this book has made me admire her even more - she's a survivor in every good way.
★ ★ ★ ☆ ☆
rekesha
I was astonished by Ms Reynolds view of drugs. Especially her daughter doing them. She seemed to feel that "everybody is doing it" makes it okay to do. I don't agree with that viewpoint. This was definitely not a tell all book but she certainly seemed to love outing every gay actor she knew which I found odd. The last 1/3 of the book is spent recounting her movies and who was in them and what she thought of each one. Just not that interesting to me.
★ ★ ★ ★ ☆
tani
Even though this book is sad in parts, it is inspiring to read about the author's fight to always come back to the top. Some of the stories about Debbie's fellow actors were a bit surprising - she dishes enough about people to make it a fun read.
★ ★ ★ ★ ★
baillie
Great stories and anecdotes -- the stories about Eddie Fisher, Elizabeth Taylor, Monty Cliff, the husbands, the family -- the museum collection -- all done with humor, yet with dignity. I loved the book and my affection and love for Debbie Reynolds has only increased exponentially reading it.
★ ★ ★ ★ ☆
nimisha agnihotri
First of all, I love Debbie Reynolds.
What a personality. That's why I had to read her book.
Really enjoyed it, and had to know what happened to her star collection.
Her story shows what not to do concerning men.
★ ★ ★ ★ ★
medha darshan
I have always liked Debbie Reynolds and this really let's me know her as a beautiful actress/singer with her inside stories, loves, likes, children, friends, dislikes, heartaches, and goals. Great book at 48% through it, can't put down.
★ ★ ★ ★ ★
geoff g
this book give a lot more insite to the movie bussiness plus what the actors of that time had to go thru and the work schedule.It was an amazing read...showing what life can bring good and the bad and how she kept going on is a marvel to read ....
★ ★ ★ ★ ★
amber brad
Debbie has been around forever and continues to work her way through whatever obstacles she encounters. The book is written so that you do not want to stop reading and mentions a lot of the people she has worked with over the years.
★ ★ ★ ★ ☆
olivia todman
If you are interested in Debbie Reynolds, this would be a book which probably interested you. It covers her trials and tribulation with husband 2 and 3. Her struggles to recover from them spending her broke. For me it was worth reading.
★ ★ ★ ☆ ☆
scott carmichael
Didn't like the format of the book - 2 separate sections. Some interesting stories to read, she had a tough time with her finances and marriages. Then in the second section she listed every movie she was ever in and talked about each them. I started skipping thru them. So it was an OK read.
★ ★ ☆ ☆ ☆
shane hill
I was expecting some good stories from her movie career and she spent most of the time complaining
about her last husband. I get he was a jerk, but she just kept on and on and on and it made for a very
long and not pleasant read. So very disappointed.
★ ★ ★ ★ ★
sophist
I have always liked reading about celebrities, but this was the best so far. She seemed so honest and so lighhearted, could not put it down. What a wonderful life she has led, and still going at her age.
★ ★ ★ ☆ ☆
andrea kerr
While I have always appreciated Debbie Reynolds work as an actress, I found it sad that she was naive and so gullable when it came to business. It was almost annoying to realize that she was unable to learn from her mistakes and held on to unrealistic goals.
★ ★ ★ ★ ☆
aviya kushner
Enjoyed learning about this Hollywood era and how Debbie kept working to come back after financial woes. She is a real trooper. This was an easy read that kept me entertained from chapter to chapter.
★ ★ ★ ★ ★
ragavendra natarajan
Excellent. Debbie Reynolds is one of our last great entertainers. She is often overlooked even though she has had a remarkable career. Just like her character in The Unsinkable Molly Brown, Ms. Reynolds is a survivor!
★ ★ ★ ★ ★
christian moore
Good read. I remember seeing most of the movies growing up, and it was fun to read details about them. Meet Debbie Reynolds once at a Steak house in Roanoke ,Virginia ,had a few drinks with the party she was with. Thanks for the memories!
★ ★ ★ ★ ☆
phoebe ayers
If you are a movie buff and love reading about old hollywood this is the book for you. Also Debbie Reynolds has been a favorite of mine since she made Two Weeks With Love and she is still one of the best!!
★ ★ ★ ★ ☆
pam vanmeter huschle
This was a fun read - I did not read her 1st book - which I want to try to find now. This is more about her life from in 80's on. It was a good read and she seems like someone I would love to hang out with! It got a little slow at the end when she spoke about all the movies. It felt a little disjointed.
★ ★ ★ ★ ★
maggiekhope
An incredible life and a quick but thorough read. She touched elbows and talents with the best of the best and was literally "unsinkable". There will never be another like her. This great lady of theatre, screen, and concert halls throughout the world is gone with her beloved daughter Carrie to the next chapter. A lady always knows when it's time to go.
★ ★ ★ ☆ ☆
miumiu
Found this book to be an easy read. Not quite as juicy as I expected with most of the storyline based on Debbie's financial/marriage issues. An insight in to how Debbie endured through some difficult times.
★ ★ ★ ★ ★
manogna
I received the book a week ago & enjoyed it very much. I admire Debbie for her hard work & never giving up on life. She has a great work ethic & much talent. She is unsinkable. Keep entertaining us, Debbie. I have passed my book on to a friend & will pass it to my daughter when she finishes reading it.
★ ★ ★ ★ ★
wiwien wintarto
What a wonderful book about Debbie Reynolds and some of he golden years of Hollywood...I enjoyed it completely....I have always loved her in every movie she has ever done...Thank you Debbie...for all you have endured....and through this book, my heart...God Bless You...
★ ★ ★ ☆ ☆
ngu lorna
I was really excited to get Debbie's book - I find her to be a fabulous entertainer, and strong woman full of personality. I would have liked to hear more anecdotes, and humorous stories. There are a lot of facts in the book, and basically the last 1/2 is a chronollogy of the films she's been in. The first 1/2 is about her sad last marriage and the troubles that ensued with that. Very depressing. I love Debbie Reynolds, and she has had an amazing life. She is a survivor of hardship that's for sure. The writing just seemed a little stale and flat, -- fault with the editor, imho.
★ ★ ★ ★ ☆
lois levy
Debbie did everything she could for her selfish junkie daughter, and nothing worked. Sad to see it all end in Carrie dying with a cocktail of drugs in her and Debbie going the next day due to grief and stress. A sordid and ugly end for Carrie and a tragic end for Debbie. Such a shame, Debbie deserved better.
★ ★ ☆ ☆ ☆
carrielynn
Have to say I did not expect all that much from this book. The lady obviously had no idea how to handle money and all the borrowing from Banks, "Friends" and lending institutions were no help at all setting up her Museum and theatre in Las Vegas. Then the husband kept undoing what she was trying to do. Talk about a three ring circus. Quite an empty book really. Why do all these people who write biographies have so many "Dear Friends" who they must let us know about, it is all very cloying.
The rest of the book was not much of a read. The precis's on her films were just so so. She has no doubt worked very hard in the entertainment world over the years but if she had made a better choice of husbands
who did not rip her off ( or so we are led to believe) she would be a very rich lady. However to her credit she is not the only entertainer in this position
★ ★ ☆ ☆ ☆
pammu
I find it hard to sympathize with Debbie Reynolds and all her money and marital problems. She took enormous risks and married men that she didn't know well enough. She is obviously talented, but clueless about saving for the future. A very light read.
★ ★ ★ ☆ ☆
justin mckay
I was a little disappointed. I think she is extremely funny when on TV and I guess I expected a lot of humor in the book. Most of what I read I already knew. "Free" it would have been a good read…$1.99 not such a good buy!
★ ★ ★ ☆ ☆
melissa mcallister
Debbie Reynolds story for those of us who lived during her high and low periods is far more complex than her memoir reveals. She seems to stop just at the point when I'm ready to read more indepth revelations. I know personal life is PRIVATE, but when one writes a memoir, I think it should be more revealing and open. She is an honest woman and has great stories, but I felt she held back from time to time.
★ ★ ☆ ☆ ☆
zoraya
While Debbie Reynolds has many stories to tell, the format she uses seems disjointed and out of order. She leaves her childhood and rise to stardom for the second half of the book. That's the part I wanted to read about!. Realizing that she had some very difficult marriages that ruined her financially, I found the financial details repetitive. Wanted more about the men she was married to actors/actresses she knew through the years.
★ ★ ☆ ☆ ☆
jaimee
If you like repetitive whining you might like this book. It was chapter after chapter of self pity. The only redeeming part of this book is the last chapter where she actually talks about her movies and who she worked with.
★ ★ ☆ ☆ ☆
cordelia
Really like Debbie but was so bored about the perpetual halo effect presented at every turn in her life. Even the worst personal betrayals seemed like "non-events". Truly "unsinkable" or else masked heartache.
★ ★ ★ ★ ★
nicole gin dozier
I could not put this book down - I had to keep on reading...every story - every line is filled with humor and sentiment. I would love to just sit and listen for hours...she may not have full filled her dream of a Hollywood & Movie Museum but she herself is a Hollywood treasure. Also, someone I would love to know.
★ ★ ★ ☆ ☆
rani
A great actress and entertainer with no common sense and an awful taste in men! It's clear that the Studio system crippled Debbie ability to make good decisions for herself. Her life was mostly struggling to pay off debts of rotten husbands. The bright spot is her love for her children.
The stories were a little redundant and her obsession with trying to get her museum built was astounding. How could someone keep going to friends and borrowing all that money???
★ ★ ☆ ☆ ☆
gary tarulli
I thought this might be fun, light reading, which is a real departure for me. Instead, it's a gloomy as a 19th century Russian novel. This woman has so many major problems, most of which she blames on others; particularly the men in her life. I'm sorry but, when you clearly (and admittedly) have the absolute worst taste in husbands, and they repeatedly rob and cheat you out of every penny you earn, you might want to take a look at yourself at some point.
★ ★ ☆ ☆ ☆
david justl
Nothing insightful; name dropping galore. Reynolds made bad marriage and business decisions and plays the victim. In her defense, she came from simple beginnings, which is exemplified in her writing style. Not worth the purchase.
★ ★ ★ ☆ ☆
mary shamloo
I thought Ms. Reynolds dwelt on her failed marriages too much, and put too much emphasis on the money she lost. And, the money she borrowed from people to stay afloat. I wonder if she ever paid them back!
★ ☆ ☆ ☆ ☆
mia irizarry
To read about someone so famous as Debbie Reyonlds lured me into buying her book. However, that was the most exciting part. The book became repetitive reading. Finally, I put it down. What was I expecting? That is the question I had to ask myself as I turned the last page. However, I liked the pictures and the writing was good. Would I recommend this book? No.
★ ★ ☆ ☆ ☆
kayleah weeks
It seemed like this book was written to thank all Debbie's friends over the last 30 years. The lady has spunk and is likeable but the book just couldn't hold my interest. Maybe her first book was better reading.
★ ★ ☆ ☆ ☆
sharla
Considering Miss Reynolds had a writer working with her I was shocked at how poorly this book was written. It jumped from subject to subject with no transitions, didn't seem to finish thoughts and was a total let-down.
★ ★ ★ ☆ ☆
shivangi
I wouldn't say I'm a fan of Debbie Reynolds but I do enjoy the stories and anecdotes about the golden age of Hollywood. Having seen just one film she has starred in, I mostly bought this as a light, entertaining read and received exactly what I was after in this book. The writing is simple and coasts along easily and reads almost like a transcript from some breezy afternoon brunch with the spunky screen legend of her reminiscences on her films, friends and co-stars. Sometimes feeling a bit like stream of consciousness, there are times when her focus shifts slightly, but only briefly.

She does go into some detail about her loss of her memorabilia collection and the many business deals gone wrong in her attempt to create a Hollywood history museum. I wasn't all that interested in those recountings and while they are sad and unfortunate, I would hardly consider her working through these events as a triumph per se. But its always nice to hear that someone has come "out the other side" just fine after some of those ordeals. And thankfully, in Ms. Reynolds' case, with her sense of humor in tact.

A blend pluckiness, wit and southern charm, her writing did draw some laughs out of me. Especially in her recounting of what happened on the set with Walter Matthau. Just about every story and memory includes at least one positive point, even some of her less enjoyable experiences. And just about every statement about any friends, co-stars and/or acquaintances she writes about are followed with how "lovely", "dear" or "kind" they were, regardless of whether she always got along with them or not.

All in all, fun and entertaining. This is no mere gossip read. Rather, her stories are more like surprising little anecdotes. A chat with a funny, feisty lady disguised as an 81 year old who has no qualms about calling herself an "old broad".
★ ★ ☆ ☆ ☆
lorelei demesa
Incredibly disappointing. The first third of the book is proof that Debbie Reynolds and her son Todd Fisher have got to be the two worst business minds God ever put in an accountant's office. One fortune wasted after another from both the author and her son who prove the old saying, "a fool and his money are soon departed." How many times does Ms. Reynolds expect her reader to endure another story about another lawsuit detailing her financial mis-management? There is however, something wonderfully profound in her writing with regards to mental illness, and the diverse community she worked within.
Eventually, towards the end of the book, the author begins to tell her wonderful stories about her incredible career and Hollywood adventures. But even these stories eventually wear thin as she seems to lose steam with her anecdotes.
Debbie Reynolds wrote a terrific autobiography years ago that any fan great or small will appreciate. Let's hope she saved her advance money with this one.
★ ★ ★ ★ ★
safia
One of the best celebrity bios I have read and I have read a lot of them. This one is funny, touching, heartbreaking and uplifting in equal measures. I have always admired Debbie Reynolds. This book made me love her.
★ ☆ ☆ ☆ ☆
karrie
Who couldn't love Debbie Reynolds? Sweet, girl next door. Such a victim all her life, plowing through no matter what? Everyday citizens need to remember that nothing in Hollywood is real----especially the people that live there and make their living putting one over on the rest of us.
It's not that Reynolds is so phony in this annoying read. It's that she could have been such a fool. Does she think that the same thing keeps happening to her as just happenstance? Or did she EVER recognize that it was the choices SHE made over and over again. AND, how is it that people kept bailing her out again and again and again? That happened only because her name was Debbie Reynolds. Talented, impossibly cute, and dumb as a box of rocks! I wanted to feel sorry for her but I just couldn't. No one gets the passes she got in life unless they are pampered, ignorant, spoiled celebrities. Don't buy into this "Oh, I'm such a victim and I was taken advantage of but I ain't down yet." crap! Respect yourself in your own life for living in reality rather than a Hollywood fantasy. Take a pass. RIP Debbie Reynolds. Another one bites the dust.
★ ☆ ☆ ☆ ☆
shiri
I was hoping that Ms Reynolds would come clean with how she refused to be in the Singing Nun movie alongside Dorthy Dandridge. Debbie Reynolds was Not going to act alongside a blankiity blank. This was to be Dorthy Danderidge's comeback role and she was ecstatic. Unfortunately Debbie Reynolds had the power to ice things and Dorthy Dandridge lost the role. She was devastated and plunged into a deep depression and died shortly there after. Although it was swept under the rug it's karmic remnants apparently remained in the sadness of this tale. Tears for all.
Please Rate Unsinkable: A Memoir