Kaleidoscope (Colorado Mountain)
By Kristen Ashley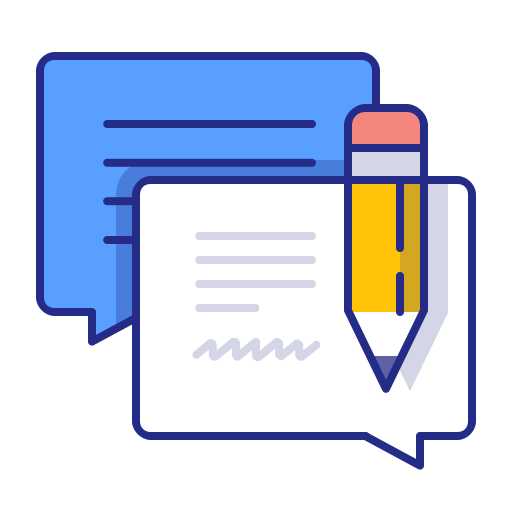 Total feedbacks: 121
★

★

★

★

★

★

★

★

★

☆

★

★

★

☆

☆

★

★

☆

☆

☆

★

☆

☆

☆

☆

Looking for Kaleidoscope (Colorado Mountain) in
PDF
? Check out Scribid.com

Audiobook
Check out Audiobooks.com
★ ★ ★ ☆ ☆
frida rahkola
Dag Gone It...what is going on. I know Kristen wanted to be a published print author, but something is missing.Jagged and now Kaleidoscope is missing something.I have read ALL of her books and have been a fan for several years now. I usually would read her books nonstop over several days, because I couldn't put them down. I laughed and would hold my breathe over some drama but,....no more. Instead this one I put down two times to start another book. The spark is gone. Sad to say, it was kind of boring and tame(bit my tongue). Sorry Kristan, I feel like a traitor. Love you girl, come back to us.
★ ★ ★ ☆ ☆
royston d mello
I discovered KA 6 months ago, and have since read 39 of her books. I don't usually enjoy books written in the first person, or fantasy, or ghosts, but loved KA's books, wherever they were set. Each book was a roller coaster ride, with great characters, and she really grabs hold of you and keeps your attention with the humour, the action, great pace, great storyline and of course the HEA. Each read was complete and satisfying, so that at the end of each book, you were so much part of the protagonists' lives, you couldn't wait to head off and read the next one.

But something wasn't right with Kaleidoscope. It was much shorter than other books in the series (about 40% shorter than The Gamble, for instance), the dialogue seemed stilted, the character development and relationship development seemed rushed, there was very little drama, and I expected a whole lot more from Deck, who had been made out to be more substantial and have more depth to him in Breathe. Kaleidoscope was like a diluted, weak shadow of the other KA books I've read.

Although it wasn't a BAD book, it was not up to KA's usual (very high) standard, and I had been looking forward to it. I just hope that KA does not go the way of other romance writers who churn them out, and are all the same. Please, KA, don't change your style of writing. We love you just the way you are!
★ ★ ★ ☆ ☆
kacie
Maybe I've just read the other KA books so many times (because I LOVE them) that I reached my saturation point with the typical alpha male dialogue, but this is the first time I've taken a KA book off my Kindle without finishing. I couldn't get into the characters or the story line because they felt so repetitive.
★ ★ ★ ☆ ☆
lorna collier
The relationship seemed way too contrived and the ending was rushed. I don't understand a lot of the decisions that she made from not reconciling with a friend who is reaching out to befriending her abductor. I think this is an example of a book that sprang from it's title and the results are shaky at best.
★ ★ ★ ☆ ☆
thiago
OK. I liked it. I stayed up late to read it. I always enjoy Kristen Ashley. This one just wasn't my favorite. I don't know, I just think it could have been better. I loved Deck but, I just wanted more. I got more out of the relationship between him and his best friend, Chase, than he and Emme. Emme could be kind of irritating. I felt like Deck was the only one fighting for their relationship. I don't like that and he deserved better. Again, it was good. You should buy it and I am eagerly awaiting the next one! This one just wasn't my fave.
★ ★ ☆ ☆ ☆
aven
This is the first book I've read by this author and it will be my last. If you like tons of f-bombs and not much story line, this book is for you. I thought that since I paid for it, I would finish it. I just can't do it. I know some people can't have a conversation without using curse words in every sentence. I guess I prefer characters with a broader vocabulary. I'm extremely disappointed by this book.
★ ★ ★ ★ ★
julee
I don't think there is a book by Kristen Ashley I don't like. She write these alpha men PERFECTLY. like I've said through every book I need to find me a uber-alpha man who just as sweet.

There were more times when I wanted to smack some sense in to emme, I knew something was wrong with her but I didn't stop me from wanting to smack her. And Jacob Decker I mean what is there to say about him besides wow. He was so sweet, caring and alpha!
★ ★ ★ ☆ ☆
brett
The ex-girlfriend was too much of this story. The H loved her for all this time and then after hooking up with her the summer before he meets up the h again he realizes he is not in love with her?? Then she is talked about the whole time while the H and the h are starting their relationship so I figured she was going to play a big part in the story and it turns out she does not so it just seemed unnecessary and lessened the h and H relationship.
★ ★ ★ ☆ ☆
laureen
It's no question that I'm a big Kristen Ashley fan. I will stop whatever I'm doing to read her latest book. She has a way with words that make you fall in love with her characters and her stories flow so effortlessly. The Colorado Mountain series has been one of my favorite series from KA. I've always loved Tate & Lauren, Ty & Lexie, and Chace & Faye's story. So, you can only imagine how thrilled I was to finally get to the mysterious Jacob 'Deck' Decker's story.

This book left me feeling conflicted. It's not that I didn't like the book because I did. I just felt that it was missing the 'KA' magic.

Disappointed? In a sense, I was. Based on the first 4 books in her series, I was hoping for some 'over the top' crazy drama to happen (ie. Lauren & Lexie getting kidnapped, Faye getting buried …) and the camaraderie between the girls and the crazy situations they get themselves in. Sadly, none of that happened.

Instead, I found this book solely focused on the relationship between Deck and Emme and everything else was just in the background. Seeing their relationship developed was great and the cameos from the Hot Bunch and the rest of the Colorado Mtn men were a plus, but I still found myself wishing for 'more'.
★ ★ ★ ★ ★
georgia
I admit I'm a huge Kristen Ashley fan and there is nothing of hers that I've read that I haven't liked - that being said, other than the Rock Chick Series, this has to be my favorite book she has put out. Definitely worth the read. I need a Kaleidoscope!!
★ ★ ★ ★ ★
bhawna chauhan
This book was a wonderful addition to Kristen Ashley's Colorado Mountain Series. I love how her characters go from book to book as well as well as make appearances in other series she has. I can't wait for her next one.
★ ★ ★ ★ ★
stacie
Love all Kristen Ashley's books, and this one did not disappoint. Jacob and Emme were a wonderful couple to read about. I especially loved Emme's wit and intelligence. Hope to see them again in another Colorado Mountain series. Great read.
★ ☆ ☆ ☆ ☆
stephine williams
Reading this book is like reading a dialogue between a 14 year old girl and a 13 year old boy. I have never seen the F work used so often in a supposed good work of fiction.
I do not recommend this book for anyone over 15 years of age.
★ ★ ★ ★ ★
meshel
Never reviewed a book before and I read books of very different genres every day, so here goes. Having been a big fan of Kristen Ashley for a number of years, read and reread many times all of her books (have to reread books all the time I would go broke otherwise). Absolutely adored Kaleidoscope Jacob and Emme. Now Tate Jackson (Sweet Dreams) has always been my favourite male character in all of Kristen's books, just the right amount of bad ass man, but alas now I fear Jacob has replaced him in my affections. Not once did I feel the urge to slap him on the back of his head when he was being forceful in his way of getting Emme to do what he wanted or come around to his way of thinking, I think that was what I enjoyed the most, that they could debate, argue about anything because their views were so different but not fight, not get angry with one another and then go off and do something stupid to try to hurt the other (typical scenario in many romance novels). Love books with humour, mystery, adventure and romance mingled together (would have liked a little more to the mystery, I enjoy trying to work out who done it ?).This book is well worth the amount spent and I enjoyed my time spent reading it. Now I know this not a gushing review going over every detail, but then I am not a gushy sort of person.
Congratulations on a job well done again Kristen.
★ ★ ★ ☆ ☆
meotzi
I enjoy Kristen Ashley's books. I've reread the majority of them. I don't know what happened, whether it's her publisher or editor or just a change but her recently books, for me, have been slightly dull. I am not referring to the drama that she used to instill in her books, and although the previous level of drama has yet to be seen (unfortunately) in recent times, I am referring to that hook. In her previous books, KA, pulled you in hard and hooked you. There was nothing that could stop it. I thought maybe it was just the newness of her writing but every time I reread her other novels, I still feel it. Did I enjoy this book? Absolutely. I like the story but it was tame. I used to get crazy feels for her characters and the story but now I just feel disconnected to them. I liked Jacob and Emme. I did, but at the same time I felt like the story was just going through motions. I do enjoy KA's story telling, I just know in my gut, I'll probably never read this again, or only read parts. And that kills me. I know what KA is capable of but I keep getting disappointed. I hope something changes soon.
★ ★ ★ ★ ☆
jess waddell
Kristen Ashley did another great job with Deck and Emme's story. There is always a new spin on every story she tells and this one was no different. Emme definitely had some issues from her past that she had to deal with and Deck was the usual alpha male that Kristen Ashley writes so well. I was a little disappointed that Deck didn't figure out Emme's behavior and why she was always pulling away and why she was willing to stay in the shadows when he first knew her. As usual, the title to the story has a very strong meaning in the story. An overall good read and I will definitely read her next book.
★ ★ ★ ☆ ☆
dayton
I loved the characters, but i can't help but feel it was rushed and was missing something. Love KA books so of course I enjoyed it. One thing that I found annoying was the continuing reminder that he was a genius. That was in some cases overkill. Also, at times Jacob who was a genius lacked proper dialogue. So I give it 3.5 stars
★ ★ ★ ★ ★
eileen riddle
I'm not usually one to get emotional in books, but once again, Kristen Ashley has reduced me to tears. Her style of writing and her love of uber-Alpha men is not to everyone's liking, but to me, she is perfect. I have many favourite authors, but when it comes to beautiful romances and my idea of the perfect man, there is no one (and I seriously mean NO ONE) who writes better!
★ ★ ★ ★ ☆
liz anne flo
The story was good and I found it really sweet because the relationship was there since the beginning and Deck and Emme are really meant for each other. Loved that it included Lee and Luke even if it was just a little bit. However this being a KA book I had really had high hopes, it was good don't get me wrong but it wasn't what I'm used to from her.
★ ★ ★ ★ ★
duncan
This book was fantastic...I've read everything I could find by this author and I have loved every single story .......these books are so realistic,and adventurous and keep me on my toes. They are funny ,sad and full of love.....the imagination Kristen has is spectacular .keep on writing please.
★ ★ ★ ☆ ☆
roberto musa giuliano
Step Up from Jagged for sure. Jagged left me wanting more and I felt like this was definitely better.

I was really looking forward to Jacob Decker's story and it didn't disappoint. KA rocked her alpha speak and I swooned right along with Emme.

The plotline with Emme confused me. I admit I liked the twist, something different for sure, but I just felt it lacking overall. I couldn't understand how Emme was reacting and explaining her thoughts confused me more. I guess it wasn't a sexual assault where I could at least sympathize with. ***Slight Spoiler*** In my mind, I was like "Jacob Decker wants your babies! Get over yourself! Even if you never wanted a brat in your life, you give a man like Jacob Decker babies!" so her reaction to that bothered me.

Overall, not my favorite KA book and I still think it's under her normal level of AWESOMENESS, but still a good read. I could totally take some more Deck.
★ ★ ★ ★ ★
epetters
As always a another great read from Kristen Ashley. Deck being tough alpha and Emme independent yet timid makes this story awesome. Love how Kristen keeps her characters intertwined with each other through their series.
★ ★ ★ ★ ☆
jeremy patterson
I describe Kaleidoscope as a lazy Sunday kinda read. You know how you feel on a Sunday afternoon? Calm, relaxed, and a little bit sleepy. That about sums this one up. Not so much in a negative way, but a nice read without the over the top drama. It's a nice change of pace.

The funny back-and-forth these two had at times was laugh out loud. Debating the name of her truck and her misguided attempts to prioritize her home renovations was hilarious and sweet.

Since I am a die-hard KA fan, I tend to review compared on all her books. So after the last few books released I did notice a few things I feel a KA fan might want to know. The "ya feel me's" where taken down a notch. We still get the over long monologue from the alpha and I did skim read a bit during these. We are smart women after all, we get it. The longer epilogue was there (yay) and Kaleidoscope did seem a bit longer. Double yay!

All in all it, was a good read. My only negatives were that I wish I could describe it as a Saturday night read. Hot, thrilling and exciting like a good Saturday night should be. There was no drama of the boy getting the girl; they both knew it from page one. The ex didn't offer any issues really. He was weak and didn't offer a challenge or give much of a fight. Also I found the overall case Decker was working on lack luster. When we find out what the crime ring was about I didn't find it worth the reaction of the teen in the beginning. (yes, being a bit vague so as not to spoil it)

Emma's story was touching and at times I really felt a loss of who she could have been. I am happy she finally got the therapy she so desperately needed from the get go. Oh and the ex best friend? I wouldn't have given her the time of day. No matter what Deck had to say on the subject. Men can be so daft.

All in all 3.75 stars but I'll round up to 4
T~

*Given via Netgalley in exchange for an honest review.
★ ★ ★ ★ ★
jonathan goddard
>Book Review – Kaleidoscope
>I am an independent reviewer. This book is the 6th in the Colorado Mountain series and ends with an HEA. Deck is a PI introduced in the series in previous books. His best friend is Chace from the previous book. Deck is hired to investigate a theft ring and an old friend of his is dating the lead suspect. Emme has always loved Deck, but let it go because he was dating her best friend. Years later, Deck and Emme both feel the attraction. Emme has to be convinced to give up her less than honest boyfriend and deal with some scary things in her past.
>Deck is super alpha, as are all the men in this series. Emme is undergoing a huge home renovation, which brings out all of the men's protective instincts. The romance between Deck and Emme is so sweet as they deal with all that is between them. I was a little uneasy with Deck's attraction to Emme coming after she went from ugly duckling to swan, but her background was part of her issues.
> This book is appropriate for an adult audience. I am giving this book 5 stars. There is a lot of up and down to the relationship, which keeps the pages turning.
★ ★ ★ ★ ☆
natalya kostenko
3.5 stars rounded up to 4 because the book had less F*** bombs. This was nice respite from previous novels in the series.

I was glad that. Jacob Decker got his own book. He was paired with Emmanuelle (Emme) Holmes the BFF of his ex-lover who had rejected him 9 years ago. They met on the street after not seeing each other since then. The significance behind the title, Kaleidoscope, became apparent later in the book.. Unlike the title Jagged (which seemed dumb,) Kaleidoscope was an appropriate title for this book. Deck's work was still a mystery when the book ended. If he had worked for the CIA, I would have understand the need for secrecy. Here, in Colorado? Not so much. Emme was a self-made, do-it-yourself person. She could have starred in a show on HGTV. She was accomplished at renovating the mansion she bought in terrible condition. I enjoyed those home improvement scenes a lot. Maybe that's why it earned four stars? She was an competent partner for Jacob.
★ ★ ☆ ☆ ☆
happytheman
I was very excited to start my first Kristen Ashley book, as I've heard some really great things about them. Unfortunately, I had a lot of issues with this book, so maybe this wasn't the best one to start off with. I'm very picky with my adult romances, as they can be very hit or miss with me. I'm not sure why some just really vibe with me and others don't. Sometimes adult romances feel too flowery and don't have enough angst to get me invested in the characters.

I enjoyed Ashley's writing style and I did like the plot of this one. However, the execution of both were what threw me. The dialogue between Deck and Emme was really harsh and choppy. I felt like they talked like country bumpkins, instead of the two intelligent people they are. I kept asking myself, 'Is this really set in Colorado and is this how they talk there?' I also didn't like the constant, two days later...., the next night...., etc. that were used to transition time periods. To me, it was more like, day to day activity, two hours later- have sex, the next day- argue about something, later that night- have more sex.... It just didn't flow well for me at all. It was too long of a story and I felt a lot of the details could have been eradicated to make the story flow better and not have the transitions seem so forced. This took away from the action and suspense of the plot.

There are alpha males and then there are jerk males. Deck fell into the latter of the two categories and I really didn't like some of the things he did and some of his reactions when it came to Emme. She is a strong individual woman and his protecting and taking care of her came across as belittlement to me. The scene that pops into my mind most is the one where Emme meets Deck's parents for the first time. It does not go very well and all she wants to do is go home and have some time to herself, but Deck refuses to let her go. I wanted to scream at her for letting him dominate her feelings and take away her choices! What would it have taken to let her go regain her composure after having a crap day with a father who is being a douche to her?! No, Deck's reasoning is that she's disconnecting and that's why he won't let her go. There's a difference in disconnecting and just needing some freaking breathing space!

This brings me to my next issue. I realize Emme went through a traumatic experience as a child and still feels very conflicted over it and has some displaced feelings, but.... it was all just too creepy for me. Deck feels this event is what keeps her from connecting to people and he isn't wrong, but I just don't like how he dragged it out of her (essentially raging at her). She does get her head squared away and realize the event for what it was and why she has held so many people at arm's length all these years.

There wasn't enough build up for me in the romance department. Deck doesn't even recognize Emme at first sight and then it's all, I'm going to make her mine and get her to ditch this guy she's currently seeing because he's bad news.... The 'baby' and 'honey' endearments didn't work for me either. They just felt forced and awkward by how often they were inserted into the dialogue. I also felt the same with how many times Emme refers to Deck as 'nice'. What? She's never met another nice guy in her life? Or was it that she was used to how big of a creeper her current boyfriend was and that he didn't really do anything for her?

I did like the symbolism of the kaleidoscope though. It was sweet that Deck kept it with him after all those years, still unconsciously holding on to a girl he thought he lost years ago.

I was really disappointed after I was finished with this one. I was so happy when it was over at 91% on my Kindle. I seriously considered DNF'ing this one, but pushed through because I hate not finishing a story and I wanted to see how the suspense part ended. (Quite anticlimactically, I might add). I will have to try another KA book in the future and hope I don't have the same issues I did here.
★ ★ ★ ☆ ☆
drea
I've had Kaleidoscope on my shelf for some time. It was given to me and it also happens to be the sixth book in the Colorado Mountain series. I thought to save it and read the rest of the series first. So there it sat and I didn't manage the other books yet. I discovered that I could get away with reading it out of order from other readers so this prompted me to try it again. I've loved many of the books I've read by this author so I was eager going in.

The story opens with private investigator, Jacob 'Deck' Decker arriving in town to meet with a joint law enforcement task force that has come together over a string of robberies in the area that is stumping them. Deck gets it done and he doesn't come cheaply these days, but he's willing to help the force since his best friend is part of it.

Just before he gets to his meeting, Deck encounters a woman he hasn't seen in nine years who was a bright spot in his life, but he had to give her up as a friend when her best friend broke it off with him. He barely recognizes this new bold sexy looking woman that is Emme Holmes. Emme is happy to see him and he feels the sparks between them that hint at more than the old friendship. Unfortunately, she's with another guy.

But Deck doesn't see that as an obstacle since he soon discovers that Emme's man is a suspect in his new case and he'll be helping her work out that her guy needs to be an ex and soon.

Emme never forgot Jacob and was more than sad when he stepped back from their friendship, though it was understandable considering it was her best friend that dumped him. Now, he's living nearby and something good could happen between them since she's shut of her bad decision and Jacob's free. Only, with Jacob in her life now, something odd is happening and they may not get a shot at something together after all.

Kaleidoscope, no surprise, has an alpha male for a hero whose solid and got his business together, a woman with some fire and drama, a girl posse and a guy group, a bit of a mystery and some healing going on. It's also, no surprise, a bulky thing with extra mental monologues for the heroine who comes across as ditzy a lot of the time as a result along with some erratic behavior that makes sense later in the story, and a whole lot of wordiness though for the love of Dove Dark Chocolate I really needed a genius like Deck to speak in full sentences now and then. But I guess it balances out with her monologuing.

Deck had my full respect the way he stuck with Emme through each of her episodes of trying to storm off without all the facts, push him away, deny the truth he was telling her, and even attempt to break things off when they got real. She had a sweet side and a giving nature that was combined with this 'I am an island' vibe that didn't ring true though it makes sense when the truth starts coming out. As a result of all these things, I didn't connect as well as I could with their romance compared to others by the author.

Now, I might not have read more than one other of this particular series, but I've read several of the author's other books. In comparison, this one got off to a good start, but then lagged in the middle for me. The ending was somewhat anti-climatic for me, too. Lots of the excitement happened off- scene. It wasn't a bad story and was actually quite the spicy thing. I liked the characters and the plot, but my mind drifted a few times and it was easy to put it down.

So I liked it, but didn't love it. I definitely want to go back and get the earlier stories and continue reading more by the author. This one is for those who enjoy the alpha heroes, camaraderie in a larger cast of characters, spicy romance and a dash of mystery in their contemporary romance.

I rec'd this book free
★ ★ ★ ★ ☆
leslie kastner
I've been going through a bit of a healing process lately in a few different aspects. Sometimes life gets a little loud and crazy and you have to take a step back and evaluate what's important to you and where to focus your attention. So there's been a lot of change and as odd as it sounds, I've been overhauling even the way I approach reading. I've been getting to know myself again solely as a reader and rediscovering what it is that I like and why I began reading in the first place. Kristen Ashley has been a huge help with that.

There's something about Kristen's books that feel like chicken soup for my soul. They usually involve some sort of emotional journey, healing, and forgiveness. They're so full of love and sweetness that they overflow with it. Nothing leaves me feeling quite as happy and sated as a Kristen Ashley book and <i>Kaleidoscope</i> was no different.

I crave the sweetness and fierceness of her heroes, as well as the independence and strength of her heroines. Jacob and Emme were perfection. Emme's backstory was really emotional and sort of tough to stomach at times but Jacob was the perfect person for her and perfectly equipped to help her heal.

Jacob, in typical KA fashion, is an alpha male. But he's different in a few key ways that I found utterly irresistible. He's a good guy to his core, a badass who helps hunt down bad guys, and an intellectual with a passion for reading.

Emme is openly affectionate towards those she cares about but she has immense walls built up and never truly lets people get very close, though she's good at making them believe that they are. Therefore, she really is a loner who depends only on herself and goes about building a life focused solely on a fixer-upper of a house and her job.

I totally fell in love with these two and it was just the balm that I needed. I loved the way it made me feel and the journey that it took me on.
★ ☆ ☆ ☆ ☆
laremy
This is a tough review fir me to write. I like the author so much.

I did not enjoy reading this book. The plot was a bit forced, was an unbelievable premise/mystery. I figured out the plot about halfway through. Deck is a great strong character. Em is not. I actually scoffed at some of her thoughts.
*spoilers*. Hated that Em slept with her current boyfriend a few days before getting together with Deck. DISPISED that Em stayed in contact with her childhood kidnapper. That was un-friggin-believable! Truly a misstep.

I didn't like Jagged either, for the same reasons. The plot was so out there it was boring, uninteresting, a true yawner. I did not finish Jagged. I did finish Kaleidoscope, and it was not a feel good moment. I just did not like the Em character.

That said, another point: does anyone besides me realize that ALL the female characters have been kidnapped in all Kristen Ashley's books? Sometimes multiple times? I like this author and I hope she steers away from this premise in the future. She's done damsel-in-distress-by-kidnapping too many times.
★ ★ ★ ☆ ☆
kim norman
Like the last book on the series this book was lighter then the first 4 book. Yes there was drama, yes the couple had issues and there was town drama, but it didn't have that suspense feel too it that the others had. It didn't have the action and heart pounding moments that make your heart stop and then beat wildly. That didn't make it back, but looking back at the first 4 books, it makes me realize that I expect that from this author so this book was a slight letdown.

I'm so glad Deck, who I've loved since book 4, got his HEA, and it was with Emme. They were on a different level then some of KA's other couples and I loved that. The second chance feel, the steam, the drama..... it all made for an awesome book, but I miss that suspense. 3 Stars #2OCCJD
★ ★ ☆ ☆ ☆
nourish
Struggling to finish this, skimming the last 20%, and honestly wishing I DNFed it makes me a sad Kristen Ashley fan.

I loved Deck in Chace's book and was so excited for his story, but he was too controlling for my tastes. He wasn't the typical KA alpha who's protecting his girl, he seemed just plain controlling to me. And Emme! Nope, not a fan of hers at all. Also, what was with the useless politic arguments thrown in? I hear enough disagreements from people about politics in real life, I absolutely do not need it in my book time!

Now I'm second guessing picking up the last book in this series. Maybe I'd be better off skipping it.
★ ★ ★ ★ ☆
amanda stone
Brought to you by OBS reviewer Jerjen

Kaleidoscope by Kristen Ashley is the sixth book in the Colorado Mountain series. It is the story of Jacob Decker and Emme Holmes. They knew each other many years ago when Decker was dating Emme's best friend. After they broke up, Decker and Emme lost contact with each other. After a chance meeting in Gnaw Bone, Colorado, Decker is very impressed with the woman that Emme has become and he wants to get to know her better. But Emme has other ideas and she keeps trying to stay away from him. He does not know how he is going to get through to her, but he knows he has to try.

This book is rather difficult for me to review because I have mixed feelings about it. Some parts of the book I really enjoyed reading. I always enjoy a second-chance-at-love book and that storyline is done nicely. I also found some parts humorous and I enjoyed the interactions of Emme and her friends. The bantering and bickering between Jacob and Emme was funny and made me laugh.

I enjoyed reading about how the relationship evolved and the struggles that the characters went through to get what they both wanted. Some areas were very heartwarming and romantic and seemed very realistic. But then there were times when I was reading that I thought to myself, "no way, that really would not happen". I know the book is a work of fiction, but I do enjoy it more when I can believe it.

At times, the characters were a little hard to get close to. I had mixed feelings about them both throughout the book. I felt that Jacob was a bit of bully in his treatment of Emme, at times. In my opinion, the means does not always justify the end and I felt like he was a little too nasty. But then at other times he seemed like a good guy and I liked him better. And Emme confused me at times, too. I know that she dealt with some traumatic issues when she was younger, but I just did not understand some of her behavior as an adult. Maybe that is because I did not experience what she went through, I do not know.

I felt that the book was a little long and it took me a while to finish it. There were areas that I tried to skim through because my interest was not held. I did enjoy the mystery and the suspense and I wish that there would have been a little more of that.

I would recommend this book to anyone who enjoys a romance book. Even though there were things that I did not especially like there was a lot that I did like. But be warned that this book is classified as erotica on the store in some classifications due to the language and sexual scenes. For this reason, I would not recommend it for young adults. But if you enjoy a more racy romance then you should check this book out. I do not think you will be disappointed.

*OBS would like to thank the publisher for supplying a free copy of this title in exchange for an honest review*
★ ★ ★ ★ ★
jennifer m
PI Jacob Decker is tall, gorgeous, and everything Emmanuelle Holmes thought she wanted. The only thing holding her back, Jacob Decker belonged to her best friend. That was years ago, but things have changed. Now that a case has brought Decker to Gnaw Bone and Emmanuelle, the path is wide open for Emme and Deck to explore things. It's everything Emme has wanted yet she is deliberately sabotaging it. It isn't easy to catch Deck off guard, but when he runs into Emme after nine years apart he barely recognizes her. She is wanting to rekindle their friendship, but Deck is thinking about more than friendship. Only thing between them now is that shadow in Emme's eye and what happened in her childhood that she never talks about.

LOVED IT! I absolutely loved this book, I couldn't put it down. Of course that's how it is with almost every KA book I get my hands on :). I love this friends to lovers story and the emotions that come along with it. There isn't as much guns blazing kind of drama but a more emotional one than the rest. Emme has so much to over come I don't think the relationship would have lasted if it was as dramatic as the others. I still loved it all the same...:)
★ ★ ★ ★ ★
tim princeton
This was so fantastic. Loved it! Jacob and Emme's story was beautiful. It was well developed, full of emotion, hope, and so much love. I couldn't read it fast enough!

I feel like a broken record when it comes to the Colorado Mountain series but I honestly can't say enough good things. This story was well developed and had a great pace. I absorbed all the details and couldn't get enough. I thought it had excellent character development. Jacob and Emme were well crafted and I enjoyed them reconnecting immensely. There was so much emotion happening with Emme's story, it was heart wrenching and had me chocking up. She could be complicated but there was a serious reason why. I truly loved her opening up and healing from things that happened in her past. Accepting and moving on, it was awesome! I love how sweet Jacob was and how he was there for her. Loved their bickering and playfulness. Jacob was just so strong and understanding... definitely a new book boyfriend. This was an amazing friends to lovers reconnecting story. And just to add, super schmexy and passionate. They had really hot chemistry together!

I really enjoyed all the little plot lines that were integrated throughout and how everything played out. Somehow it feels like piecing together a really great puzzle and when everything connects, it's pretty perfect.

Loved it all from beginning to end. Great writing, details, story, and characters. Nice amount of sexy and drama. Fantastic read!
★ ★ ★ ☆ ☆
shaida ulloa
3.5 stars

It's with pain in my heart that I have to say that this series is slowly going downhill. While I freaking loved the first four book in the series, these last two just weren't up to par with the rest. We still get strong alpha Colorado Mountain men and the lovely small town feeling, but the mystery and tension is missing and the female leads are not as sassy as I'm used to by now.

I was very hopeful, because this book featured Deck and I was quite intrigued by him after reading Breathe. He had a certain air of mystery around him, almost as if he was untouchable. So the man we get to know in this books turns out to be not quite what I had in mind. Since it's pretty unclear, though dark, what he does for a living, I was expecting to go on another wild ride. Unfortunately we do not learn anything more about his work and the focus very much stays on the blooming relationship with Emme and her problems.

Now for the most part I liked Emme. There were definitely some mental issues, which was clear from the beginning, though I was surprised how deep we got into this. The thing is that the suspension and big drama happened in the past, and Emme is still dealing, or rather not dealing, with the aftermath. I'm not saying she's crazy or anything like that, but there are some unresolved issues that have effect on her general state.

Deck knows about this, because here's how they met each other. Emme was the best best friend of Deck's ex. During the relationship they got along great, but when things ended, Deck never looked back and therefor also stayed away from Emme. Now by coincidence they run into each other, and Deck kind of has an epiphany. He suddenly realized that he should have stayed in touch with her and made a play for her. So it's like he's making up for lost time and just dives in. It of course helps that Emme feels the same, though there is always a certain distance between them that they need to come over.

I still very much enjoyed reading this book, I just wasn't enamored by it. Deck did feel a bit lacking for me, simply because I expected more from him. Emme was definitely interesting, and what she's been through blew my socks off. To me the focus was just to much on her, not even the relationship between her and Deck. Since this is my first series by Kristen Ashley, I'm definitely not yet giving up on her. It seems there is a lot of difference between her self published work and her later, so I'll be going back to the beginning. I certainly still recommend the Colorado Mountain series and to give it a chance all the way to the end.
★ ★ ★ ☆ ☆
jennifer gray
***This book was provided by Netgalley in exchange for an honest review.***

Let's start with the cover of this book. I love it, and I love the new ones for the prior books in the series! I think they are so beautiful. And I'll be honest…I want a tour of this house!

Kaleidoscope started off strong for me. From the very beginning, I adored Deck and Emme. Emme reminded me a lot of Lexie, who is one of my favorite KA heroines. She was bubbly and friendly, and she wasn't one to be walked all over. Her job as manager of a lumberyard is proof of that–she spends her days bossing men around! ;) The dialogue was witty, and Deck and Emme's banter was so much fun to read.

I loved Deck in 'Breathe,' and I couldn't wait to read his story. He was so mysterious, and I was dying to know what was underneath that rough exterior. I wasn't disappointed with his character. He was a nice guy who stuck to his morals and when he fell in love–he did it hard!

Emme and Deck had history, and it was an interesting one because there really was nothing sexual about it. They had spent years challenging each other's intelligence and morals through debating. And though it's been nine years since they've seen each other, they pick up right where they left off. (With some sparks added, of course!)

I really liked that fact that in this particular 'Colorado Mountain' book, it was Emme with the recent sexual history and Deck who was jealous. I loved the shoe being on the other foot in this one!

Deck was a typical KA hero in that he was bossy and into being in control. But while he was those things, I thought Deck was a bit more relaxed than most of the other heroes in the 'Colorado Mountain' series.

I've noticed that in this book and the previous one, Jagged, there are a lot more steamy scenes. I am definitely good with that, because not only did Deck and Emme have tons of sexual chemistry going on, but no one writes steam like Kristen Ashley writes steam!

Things I didn't love about this book…

There was way too much Chace and Faye in this book. Great if you're a Chace and Faye fan, but Breathe just didn't do it for me. If it had been Ty and Lexie, I probably would've been OK with it, but for some reason Chace and Faye just rub me the wrong way.

Deck's Dad. He was a jerk, and I'm not sure I believe after raising a man like Deck, that he would act the way he did.

Emme's reactions to some situations seemed incredibly out of character for her. She was a woman who had her head on straight, and some of her reactions just didn't jive with this.

There were some points in the book where I felt Deck was impatient with Emme. He was pushy (which is not out of character for a KA alpha man,) but again, he was so understanding most of the time that I think he would have been understanding when Emme really needed it. On the other hand, I do think there were times when Deck was pushy, and Emme really needed him to do that.

All in all…

While I adored the first 75% of this book, the last 25% somehow lost me. This wasn't a typical KA read, but it was still a good read.

This book was full of emotion, depth, and steam. If you're a KA fan, you're not going to want to miss 'Kaleidoscope!'
★ ★ ☆ ☆ ☆
unbridled books
Full disclosure, I checked this book out at the library - and I'm very glad I did. I've liked most of Ms. Ashley's work but this one fell a bit flat. Put simply I thought the H was very shallow. He was supposed to have had this strong connection with the h 9 years earlier (when he was dating her friend) but he literally didn't notice her sexually until she changed her appearance - i.e. lost weight and grew out her hair. Also he was hung up on his ex (her friend) up until a few months before reconnecting with the h, again because the ex was described as very pretty. Not to mention the fact that he let his parents dig into her during their first meeting, a personal red flag for me! Not a keeper.
★ ★ ★ ★ ★
edan
4.5 Stars

Kaleidoscope is book six in Ms. Ashley's Colorado Mountain series. With that being said, I could end my review here. I mean its Kristen Ashley!! This lady is incapable of writing anything less than brilliant. However, I will add a few more words. :)

Deck and Emme share a sexy, sweet, passionate story that really is all about overpowering past demons that haunt them still. I have been intrigued by Deck since we met him in Breathe. I was excited to hear he was getting his own story. As much as I love the strong alpha controlling men in Kristen's books, I really thought Emme stole the show in this one. Maybe it was just living through her history and watching her cope and overcome to be able to grab on and control her future.
I did feel like this was a more serious book than some of her others have been, but the story needed more of a solemn undertone. They were dealing with a lot of issues and a book overloaded with comedy would have taken away from the emotion of the scenes I believe. That being said there was a lot of funny moments; it just wasn't consumed with comedy.

This book delivers it all. We get the controlling, alpha, straight talking men that Kristen has been known for, sexy sassy women that know how to please their men, and a splatter of mystery and suspense. Wrap that all around a long overdue love story for this couple and you get a kaleidoscope of emotion and beauty.

Review copy provided for an honest review.
★ ★ ★ ★ ★
billycongo
Here's the problem with writing this or any other review of a KA novel. I wanted to start this review by saying, "this is my favorite series!" But the reality is I can never choose a favorite series when it comes to the storytelling powers of Kristen Ashley. So here it goes…

Kaleidoscope is the 6th installment of the Colorado Mountain series. We FINALLY get Decker! And boy was he worth the wait!!! Sigh….. I could not put this book down. In fact, I read it in one day. No, I didn't read it, I devoured it.

"You think you lost beauty, Jacob, but you didn't." "Just turn the dial."

After having been great friends for some time and then being separated for years, these two are reunited and they pick up right where they left off like no time has passed. Emme has changed and Deck sees it. Emme had a lot of issues to overcome and Deck was there to support her. She becomes is favorite and most challenging puzzle. They have turbulence as would be expected, but it all flows naturally through the book. The love between Deck and Emme was so beautifully displayed across the pages of this book. I believed in them from the first chapter. I loved the way he loved her. In fact, their love was the center of this story. The suspense that we have grown accustom to with the other books in this series was not nearly as prevalent. It was not the focus and I liked it that way. I love suspense, but this story simply didn't need it.

"Have mercy" she breathed, and he smiled."

"We've always worked, Emme. Always."

And Jacob "Deck" Decker. Seriously? He is so hot, if I met this guy in real life, I would actually try to climb him! How do you describe this uber-alpha with a heart of gold? Oh wait, that was pretty good. The number of times I said "OMG" while reading this one book was ridiculous. He was so amazingly kind, patient, and tender when Emme needed him to be and strong and dominant when she needed that too. I love that he guided her to make good decisions and conceded when he took things too far. His respect for her was just as obvious throughout the story as his love was. And Emme, this girl was no pushover. She certainly saw the world from a different view than I do, but she stood her ground when it mattered. She was damaged, so her life-goggles were a bit askew, but that is where the love and strength of a good man can make all the difference. Their chemistry was off the charts and made for excellent banter! I couldn't stop laughing at some parts! Oh, and car names, that stole the scene every time!

"Wanna build a life with you, Emmanuelle."

As with all KA books, the bonds of family and friendship are as tight as ever. They both have strong support systems. Emme is a bit closed off and actually lacks in the friend department, but that never stopped the women of the Colorado Mountain Series. We are gifted with the return of many members of the KA family in residing Colorado. They are always part of the network and I love how she is able to write them into the story so naturally. The care KA puts into writing her posse brings them to life in a way that few authors can accomplish. The people in a Kristen Ashley book are never characters, they're family. I miss them when they are gone & cherish their return.

I give this book 5 solid stars and a big glass of pinot grigio! It will be moved directly to my "Read Again" shelf. The story didn't just move me; it transported me. I felt like I was right along with them, riding shotgun.

My sincerest thanks to Kristen Ashley for offering this ARC to me in exchange for an honest review.
★ ★ ★ ★ ☆
rebecca n
My Thoughts:

The Colorado Mountain Series by Kristen Ashley is one of my favorite when it comes to the Romantic Suspense Genre. The Colorado Mountain Men and their ladies are like one huge family! The men are uber apha males and the women know how to stand toe to toe with their men! I've been looking forward to Deck's story, and with also being reunited with the rest of the crew.

Private Investigator, Jacob Decker, has only been in love once with a woman named Elsbeth. However, she left him because she wanted a wealthy man, and at the time Jacob was just starting out in his chosen career. He was devestated and broke off all ties to Elsbeth, including his close friendship with her best friend at the time, Emme Holmes.

Many years later, while in the small mountain town of Gnaw Bone, Colorado, he runs in to Emme. She has blossomed in to a striking beauty, and he has only gloriously fond memories of their intellectual debates, her fun sense of humor, and fierce loyalty. Right then, he decides that he wants to be with Emme, and she's everything he could ever want in a woman, but was too blind to see. However, there are a few obstacles standing in their way, the largest one being that Emme keeps pulling away from Jacob, and she doesn't even understand why. Jacob is determined to be patient with her, and not let disconnect herself from him. Emme will need to be able to deal with what's broken within her, or risk losing the only man that she's ever loved.

I enjoyed, Kaleidoscope, but it took longer for me to get through then the rest of the series. There wasn't as much suspense in this segment, and there were fewer plot twists, which made for a lot slower pace to the story. However, there was plenty of chemistry, humor, and connection between the main characters. I loved how Emme became part of the girl posse, and there were some great times had with Faye, Zara, Krystal, Lauren, Maggie, Lexie, Nina, and even Twyla. We got a lot of Chace, due to the fact that he is Jacob's best friend, and they are working on a burglary case together.

Rumor has it the the Colorado Mountain Series is not over yet, and that Wood and Deke will be getting their own story as well! I can't wait!!! It will be a bittersweet day when I read the last book in this series, as I love it so much and each of these characters are some of my all time favorite fictional book characters.

My Rating:

I give, Kaleidoscope, by Kristen Ashley, 4 Traumatic Pasts, Sexy Soul Mates, Sizzling Chemistry, Beautiful Prism Colored Stars!
★ ★ ★ ★ ★
kase wickman
Every single time I read a Kristen Ashley book, as I read the last words of the last sentence on the last page, I sigh a happy sigh. Her books embody for me the entire reason why I love and read (and review) romance novels: the happy sigh. Her books are so good and touch a place in me so deep that they always give me that. Always.
Emme and Jacob have known each other for years. She was the best friend of his girlfriend almost a decade ago, and in being such was by proxy one of Jacob's best friends too. They had a connection, a deep friendship and a high level of respect for each other. When Jacob's then girlfriend dumps him, he detaches from everyone, including Emme. Now it's 9 years later and Jacob is back in Gnaw Bone to investigate a series of robberies. When he sees Emme again for the first time, he doesn't recognize her. Gone are the short hair and the frumpy wardrobe and in is the newer, sexier, more stylish Emme whom he cannot take his eyes from. He decides then and there (as only a KA Alpha can do) that Emme is his, and he wants to get her away from her current boyfriend (who's a schmuck anyway) and into his bed. But Emme has a past; a past that just might ruin the promise of what the two of them can have together.
I have to start off with my hands down favorite thing about this entire book: Jacob Decker. How Kristen Ashley manages to make her heroes so alpha, but so endearing and loving and wonderful is a true talent. So many times (as you've heard me lament before), it's too easy to crossover from alpha male badass to douchebag. She NEVER goes there. All of her alphas are determined, they are sexy as hell and they know what they want and get it. And they do all that without being a douchebag to the woman they love. They protect the precious gift of her love and hold it close, every single time.
As you know from the previous Colorado Mountain series books, there seems to be a common theme of danger to the alpha's woman. They've all been kidnapped, shot, stabbed, buried alive…you name it. This book has cohesiveness with the other books in the series, but what I really found interesting was that the threat to Emme and Jacob's relationship is not external really, it's internal. This isn't something that KA does much (which makes me happy), but it was a really interesting twist to Emme and Jacob's story for me. The revelations that Emme goes through during the course of the book are interesting to read. However, unlike the other books in this series, the crime subplot is not as big a part of the story. At least the present day crime isn't. It was a nice departure and no less interesting to watch unfold. And the whole Kaleidoscope thing is so profound and just so lovely…again, happy sigh.
Well, I'm sure you know that something pretty profoundly disappointing would have to happen in order for me to give this author anything less than 5 stars. She's just so good at what she does, she could write a book entitled "The Historical Significance of Lint Collecting" and as long as one of the lint collectors was an alpha male lint collecting badass, I'd read it…probably more than once. 5 stars.
★ ★ ★ ★ ★
jean patrick
~Reviewed by SUZANNE & posted at Under the Covers Book Blog

Emmanuelle Holmes never really expected to see Jacob "Deck" Decker again after her best friend broke his heart almost a decade a go; breaking hers in the process. And although she may have changed, going from ugly duckling to swan, when she accidentally runs into him, she sees he is still just as handsome and just as interesting as ever. When Deck sees Emmy again for the first time in years he is determined to have her back in his life, she is the one things he misses about his ex and after shutting her out before and hurting her before, he is now never going to let her go.

A couple of things I have learnt from this books, number one, no matter how many times I see it I am never going to be able to spell kalidescope…kaleidescope…kalidescope…damnit, just thank goodness for spell check! Second, I am pretty sure Kristen Ashley has planted some kind of devices in her books so that she can sneak into my head and take over, or my other theory; she lines her books with crack. Because I am addicted. I went on a massive Rock Chick binge after this as I needed some more Kristen Ashley alpha male goodness and one book just wasn't enough…see, total domination.

Any who, mind control aside, I loved this book, it had all my favourite elements of a fantastic romance novel; plain Jane transforming in to a bombshell, sexy alpha hero who gets all sexy and growly, some smokin' hot sex and enough sweet moments to keep my teeth aching. All this, wrapped up in Kristen Ashley's unique way of telling a story, I loved it. There was also a small, as in teeny tiny, suspense plot going on in the background, but mostly this was about Emme and Jacob reconnecting and getting to where they have always belonged, together.

There were also some familiar faces in this book as we get to pop in and check up on some previous couple, especially Chace and Faye. I love this element of the books, it is like slipping back in with some old friends, everything is warm and familiar.

This was another great book by Kristen Ashley, it was romantic and it was sexy and I now really can't wait to read that next book she brings out, I just hope I can actually spell the title of it, it makes it much easier to recommend!

*ARC provided by publisher
★ ★ ★ ★ ☆
robin moore
Jacob Decker is a PI. His friend Chace (Breathe) has called him on a case. He is back in Gnaw Bone but the last thing he expected was to meet his best friend after 9 yrs and wanting more from her. It doesn't matter that she may be seeing someone or that she has changed in the years he's been gone.

"Emme. The new, beautiful, stylish Emme"

He knows he wants to rekindle their friendship and so much more.

"So, summin' up, you got until Sunday to get your head together about McFarland. On Sunday, you scrape him off. On Sunday night, the boys are gone, you learn the true meaning of me callin' you `baby.' "

When Jacob is faced with the case and there is suspicion of Emme being involved, he won't rest until her name is cleared.

Emme can't believe that Jacob is back in her life. He was her best friend but when Jacob broke up with his girlfriend, he also cut ties to Emme, breaking her heart in the process. As a parting gift, she gave him a kaleidoscope, if only he had just turned the dial.

"This is cool, having this back. Having you back. Thanks for making it easy and taking us right back to where we left off."

Emme does have a past that has makes it hard for her to open up and Jacob could be the only one who can make it happen.

This book as with all the Colorado books have suspense, an awesome alpha, great cameos from other lovable characters (Lee- I love you man!!) and an awesome great posse.

Emme was a strong woman. She is carrying some trauma from a prior experiences and it's painful to read how this has affected her life. She is truly a nice person and she deserves happiness.

Jacob doesn't play games. Once he realizes that he had wasted too long to get Emme back into his life, there is nothing to stop him. He is a man on a mission and it doesn't hurt that he owns a dog.

I never get tired of reading about these characters and their lives. Is also extremely rewarding to read where the couples of prior books lives are at and that their love for each other is only stronger.

"I really, really, really like you, Jacob Decker,"
"I know,"

Kristen - keep them coming. You are an expert and I am true fan.
4/5 fangs
★ ★ ★ ☆ ☆
jennifer soucy
Ok I feel like I'm betraying the Queen, but Reviewing is all about being honest with your opinion yeah?
Ok well mine was, that although I worship at the alter of Queen KA.
This book disappointed me.

It was missing the ZING that makes them Colorado Mountain Men.

Max INVENTED it.
Tate BATHED in it.
Ty ATE IT for breakfast.
Chase had it.
Graham, kinda had it.
Decker just missed out... Well maybe he dipped his big toe in it at times.

I felt like I was reading a book that would of been better suited in "The 'Burg" than CM...

and the heroine... oh god what was her name.. Um Emmie! That's it..
She just wasn't... what I expected.

So all in all. Did I like it? Yes I did.
Did I love it? No No I didn't?
and will I read it umpteen million times like all her other books? No, sadly I will prob skip this and Jagged.

Don't worry Ty! You are still my main man!

but don't for one second think I am off the KA train! I'm still riding first class waiting for EVERYTHING else to come out!
★ ★ ★ ★ ★
amanda edens
Kristen Ashley takes me on an amazing journey in every book that she writes. I fall in love with her characters and and find myself highlighting more quotes than any other author. I would love to spend a day in her imagination.
My favorite KA Alpha to date has been
Chase Keaton from
Breathe(Colorado Mountain #5)
But then I hadn't really gotten to know his best friend Jacob Decker. This amazing man stole the breath from me and captured my entire focus to the tune of at times forgetting to breathe. Every page was filled with the most endearing, sexy and arrogant words that left me hungry for more. His dominant side was frequent and driving and he filled each passionate encounter with a tenderness that captivated me.

Kristen didn't skimp on the heat and I had so many moments I needed to fan myself.

Jacob bent forward, pushing me down.
I felt his hand between my shoulder blades so I was cheek to the pillow,
both his hands went to my hips, hauling me back as he drove in and I took him, still coming, being devoured by a climax.

There were so many parts to this story that proved that Kristen Ashley knows just what to give her fans.

We had so many of her previous character show up and it as so amazing to see little bits of what was going on with them. Emme was lovingly brought into the girl posse with all my favorite heroines from this series.
Emme was a complex heroine. At times I get a little peeved with heroines that have the broken pasts because they tend to whine a bit too much or just play the damaged card and it drags. But not this girl. She actually was determined to bury her shattered past and act like it never happened. This is where Deck came in to tear down the cage she had her fears and pain in and let it out so she could heal. He saved her from herself and in the process saved himself. I can't say enough ..and I am sure most people get tired of hearing this but Kristen Ashley is by far still my favorite.
★ ★ ★ ★ ★
bryanna bledsoe
For nine years, Jacob 'Deck' Decker has let the beauty escape him. But when he hears a familiar voice from his past, all the time he's lost rushes into his thoughts and he isn't about to let that kind of beauty slip through his fingers again.

Deck never thought he would see Emme again after he shut the door in her face all those years ago, but when he's brought on to help an investigation in Gnaw Bone, he's seeing things for the first time that his heart never before revealed.

Emme has changed, she's still the same smart and friendly girl that Deck remembers spending all that time with, but her beauty is surprising. Always a bit hidden behind a mask of simple and plain, Emme has grown into a woman. For years Deck longed for the love of the wrong woman, not realizing that what he needed was the best friend of the woman that broke his heart.

"You think you lost beauty, Jacob, but you didn't. Just turn the dial."

Deck's brought in to the fold when another crime spree takes hold of the quaint mountain town, but when he sees the suspects he knows there is no way he will turn down helping the local authorities. He knows the face of the woman on that board, a woman that could never be capable of what she's suspected of. Clearing her name is his first priority, getting her into his bed is his second.

In the days after seeing each other for the first time, Emme can't seem to stay away from Deck; dinners, phone calls… but the only problem is that Emme has a man in her life. A man that came to be after she realizes just how alone she is, a man that she doesn't want to commit to. Deck's return is everything that she's always wanted but never could have. Deck isn't going to waste any time making her realize that he's the only man for her.

"This was a kaleidoscope of beauty, the dials spinning, ever changing, but never anything short of spectacular."

There is just some things you are guaranteed when you dive into a Kristen Ashley book. Sure you get the alpha male, the bit of suspense/drama, bad-a men who may or may not be on the right side of the law; but you get something even more spectacular. You get a story that gives you a complete escape from reality. The type of story that has you swooning and wanting a man to come sweep you off your feet, while tossing you over his shoulder and carrying you away. There is just something flawless about the heroes she creates while ensuring that you get the perfect heroines.

KA does it again, Deck might just be my favorite of all the CM men. It didn't have all the action that the prior ones held, but it was packed full of sweet; making it one of my favorites of the series. Deck, like the other ultra-alphas isn't going to take no for an answer, he knows that if he doesn't push Emme that she will allow the trauma of her past take away the possibility to be happy, to be with the man she loves. There was just something about him that was perfect

These two share such a beautiful story that started off as friendship, but everyone else could see that there was so much more beneath the surface. Deck's character was absolutely fantastic. Down to the way he treated, handled and loved Emme, to his deep friendship with Chace. Emme was such a lovable character, instantly charmed by her. Usually the insecure type heroines can be a bit much to take, but there was something about Emme and the reasons for her actions that makes you love her even more.
★ ★ ★ ★ ☆
mont ster
Going into this book, I wasn't sure what to expect. I just knew that I loved Kristen Ashley's books and she rarely lets me down when it comes to her alpha men and sassy heroines. And with this book, I wasn't let down.

Deck and Emme have known each other for a very long time but lose contact after Deck gets his heart broken by her best friend. Even though he was in love with her best friend, he's always had a connection with Emme but they both just never acted on it. But now that it's been over 9 years and Deck sees her again, he knows he's not willing to let her go again. He just has to convince Emme to want more then friendship.

My biggest concern going into this book was the plot line. I do not like when the hero was in love with someone else, the kind of love it takes almost a decade to get over, especially when it's the heroines ex-bestfriend. For me, that's just crossing the line. I would never do that to my best friend regardless of the circumstances and I would like to believe she wouldn't do the same to me. So knowing he used to love her best friend and yet now he wanted to be with her, I knew I was going to be a tough critic. That said, even though I'm still very against it I do believe that they are meant for each other.

It bothered me that Deck always connected with her intellectually and mentally but never gave her even a second thought because she wasn't one of those girls to dress all fancy and dress to impress. And the first thing he notices about the "new Emme" is that she's now very beautiful and has amazing fashion sense as well as beautiful long hair. He even admits that it's vain and wrong that he never thought about being with her before because she wasn't beautiful and complicated like her best friend. To me that's messed up. So you don't pay attention to her because she was kind of shy and geeky but now that's she grown into herself and more confident, suddenly you realize how blind you've been and how you must be with her? Puh-lezze. I think that's one of the things that bothered me the most.

Emme has been through a lot in life and yet she never lets it bring her down. She's a bit complicated but then again, that's exactly how Deck likes em. I loved Em but my only problem with her was that at times she tended to annoy me. Especially with her stupid choice of keeping a friendship with someone who did her VERY wrong in the past. I'm sorry but when she mentioned this relationship I had to take a moment to breathe because seriously, was she dropped on her head as a baby or something? She mentions on occasion how she thinks she's crazy and honestly, at times I have to agree.

This book is once again much shorter then what I'm used to getting from Kristen Ashley but it's not necessarily a bad thing. But it does feel like something missing. I don't know, maybe it's just the plot but something stopped me from completely connecting with this book.

Regardless of my complains, I still loved this book. I'm curious as to who the next book will be about but whoever it is, please don't make them used to have a relationship with the hero/heroines best friend/ex-spouse/sibling etc. I cannot take it and I don't want to. But if you don't have a problem with those kind of story lines, then I think you'll especially love this book.
★ ★ ★ ★ ☆
blair iolair
Kaleidoscope (Colorado Mountain Series)
By: Kristen Ashley
Grand Central Publishing Pages 416
Copy Courtesy of: The Reading Room Advance Reading Copy
Reviewed By: tk

Jacob Decker is called to help out the Gnaw Bone Police Department to solve a case involving minors, and break ins. Arriving in town, Decker visit's the local watering hole and sees a beautiful woman who reminds him of someone he once knew years ago. She looks like Emmanuelle Holmes, his "Emme", his friend. This lovely woman walks directly to him, and hugs are exchanged. It is Emme! They have not seen each other in years. Their friendship takes off right where they left off. Together again, they become involved in a journey of suspense, intrigue, and the unknown.

I admit defeat. I wasn't sure if I was going to finish this book when I started it. After the first few pages, I was hooked. The story is based more on the relationship of Jacob and Emme, then on the mystery. They have an extraordinary relationship. Sleek, moving, erotic, and new discovery are just a few tidbits of the incredible journey of this couple.

I must say it became a real page turner. If you enjoy a mystery, with a lot of romance and spicy moments…this is for you. 4/5
★ ★ ★ ★ ★
diana prasatya
Let me just keep it real for a minute...

Kristen Ashley is going to get me pregnant. I have gone through most of this woman's series, and these books keep getting hotter an hotter. After I read these loves scenes, it is a must that I jump my husband. I think I have enjoyed "The Colorado Mountain Series" more than "The Rock Chick Series," "The Dream Man Series," "The Chaos Series," and "The Unfinished Hero Series," and all of those were equally as impressive. Her alpha males are raw, raunchy, real, and I can hear their voices while I'm reading the pages. Her descriptions are flawless. Don't get me wrong, the writing is not perfect, but I am from the South, so I certainly enjoy a lot of the dialogue/accents of the characters. Furthermore, I am so glad Jacob Decker (Deck) got his own book, and he closed the show. This is one author that I find myself never wanting her books to end, just keep them coming, and I will devour all of them. Don't get me wrong, I can see where her male characters are all pretty similar. I don't disagree with that because I couldn't help but notice that Mitch Lawson is another version of Hank Nightingale, and both of them are spin-offs of Chace Keaton. Just like Tate Jackson is another Sampson Cooper from "Heaven and Hell" (which was not in a series by the way) with a few changes made. Tack Allen is also similar to Tate Jackson. Raiden Miller is mixture of Tate Jackson, Sampson Cooper, and Hawk Delgado. Knight Sebring is another version of Tack Allen and Parker "Shy" Cage. Hawk Delgado is just another mixture of Lee Nightingale, Eddie and Hector Chavez, and Lorenzo "Ren" Zano. The same could be said about Ty Walker from this series being another spin-off of Sampson Cooper as well. Therefore, Luke Stark reminds me of Jacob Decker. My point? As a faithful K.A. fan I really don't care because her stories rock, either way. I love how all her characters are intertwined and at some point they all cross paths during her stories. That takes some cohesive, brilliant, writing skills to accomplish that.

Honestly, not really sure how I felt about Emme because she kind of broke the unwritten rule of the unofficial "girl code" of conduct which prohibits any type of relations with your friend's current man, past man, or present man. I know sometimes it's hard, but these men are supposed to be off limits. Don't get me wrong, Jacob was hot, and when they got together it was hot, but that still doesn't suggest she didn't break the code. Just sayin...
★ ★ ★ ★ ★
michelle cortes
Confession time ... I have NEVER read a Kristen Ashley book before Kaleidoscope *Hides under desk* I know ... I know ... where have I been living? If you ask one of my book besties, Sarah, which I met in our amazing blogging/readers community, she will tell you I have been living under a ROCK! She is RIGHT!!! Don't get me wrong ... I have heard about KA many times, but I have to admit that the quantity of books she has intimidated me. All the series she has written look so amazing that I did not know where to start?!?! When I got this review opportunity I took it as a sign ... KA books NEED a place in TBR list! I am so happy I finally got the chance to read one of her amazing books!

Kaleidoscope is the last installment of the Colorado Mountain Series. In this book, we follow Jacob and Emme's beautiful and passionate story. When a case brings Jacob to Gnaw Bone the last person he expected to find is Emme Holmes. Nines years have past since the last time he saw her and memories of her have always been present in his mind and she has always had a place in his heart. Jacob has been burned in the past at the hands of Emme's ex-best friend. Deep down inside he always knew that Emme was the only woman that could complete his life. But, their reunion might not be that easy. When Emme comes back into his life, it's with a creepy boyfriend who is trouble with a capital T and a broken past. As the days go by, Jacob will have to find a way to solve the puzzle that is Emme Holmes.

Like I mentioned before this is my first time reading a KA book. Many times when I read a series I usually read them in order so that I can at least know who the other characters are and to which book they belong to. Well, this did not happen for this series, and I have to admit that I did not feel lost at all. This book does reveal a bit of information on the previous books and what the couples went through to be together, but I still want to read the previous books when I have some times because these characters really captivated me. They are lovable and intriguing. Talking about intriguing characters ... OMG!!! Mr. Jacob ''Deck'' Decker .... Hellooooo Mr. Hotness!!! Wow!!! Alpha male alert!!! If all the males in KA's books are like him, I'm in trouble!!! I need to figure out a way to add an extra day to my week or a few hours to my day so I can meet them all!! Emme was an amazing character as well. She's exactly the kind of heroine I like to root for. I could feel all her emotions. She was holding guilt from what happened to her and how she dealt with it was a learning experience for her. Jacob was persistent and never left her side and helped her until she let go of all the insecurities that she had. They had amazing chemistry together! Oh my squeeeee!!! Don't even get me started on Chace ... Eeeeeep!!! His friendship with Jacob is AMAZING!!! There is one particular scene that left me in a state of MUSH!!! Awwww!!! Friendship, it's such a beautiful gift! <3

What I really loved about Kaleidoscope is the twists and turns I never saw coming. The storyline was very well developed and it kept my interest until the very last page. This book was a great mix of steamy scenes, funny moments, and romance.

I give, Kaleidoscope, by Kristen Ashley 4.5 sensual, romantic, captivating, outstanding stars! I'm off to plan my reading schedule for the year ... I have a lot of catching up to do ;)
★ ★ ★ ☆ ☆
gravity
Deck is investigating a case in a small town which involves the boyfriend of his high school friend, Emme. Back in high school Deck was the boyfriend of Emme's best friend and they got along very well back then but stopped seeing each other when the couple broke up. Nine years later, they are thrown together because of the case Deck is working on and realized they have a great attraction for each other. The suspense is terrific with Deck working on the case trying to figure out who is behind a rash of burglaries and using high school boys for the robberies.

I was so excited to be able to read one of Kristen Ashley's book since I haven't read anything of her's since her Dream Man series (which I loved) and I was really looking forward to this one. But, I have to say, I was disappointed. This had the uber-alpha like all her books but this guy seemed more of a control freak than alpha. And the story was good but not great like Kristen's books usually are. This pair had sex a lot and the scenes were pretty detailed which is another thing that I found different about this one. I loved the suspense but I didn't feel the romance. It read more like erotica to me. I loved it when characters from her other books showed up but was disappointed that they where barely mentioned.

Don't get me wrong. It's a good book - just not a great Kristen Ashley book.
★ ★ ★ ★ ☆
fofo mahmoud
[...]

My Rating: 4 of 5 ⭐️

Last time Jacob "Deck" Decker, saw Emmanuelle Holmes, she had come to his door after he had been given the heave-ho by her best friend and what he thought at the time was the love of his life. The only thing he recognized about her now was her voice and her dimples, the rest of her had gone through a dramatic change. But boy was it good to see her. The two of them had had a great connection back then, a friendship that was swept up in the aftermath of his breakup with her best friend. But with the knowledge that Emme apparently was living in Gnaw Bone, where he would be working for the next foreseeable future on a case, he planned to rectify that.

Bumping into Deck brought home how much Emme had missed him over the years. She tried not to think about how much she lost when she lost her friendship with him, but now that she found him again, she wasn't going to let the opportunity slip away. After the year or so she has had struggling, she was ready to bring some positives back in her life, and she couldn't wait to catch up with Deck.

But Deck seems determined to not only pick up where they left off before, he intends to take it to a whole new level. Seeing Emme has clarified some things for him he should have seen years ago. She has always been the right one for him, challenging him intellectually and enticing him physically. But although Emme has always harboured more than just 'friendly' feelings for Deck, the future he is looking for is difficult to imagine when the ghosts of your past still haunt you....

*****

It has taken me weeks to write this review.... Normally I am jumping up and down after reading a KA book, not able to purge the words and thoughts fast enough. This time. No jumping involved....I loved the book, don't get me wrong.....but my reaction was less adrenaline-infused.

I have had a 'thing' for Deck, since we first were introduced to him, found him to be deep and mysterious and utterly intriguing, but with his rather obscure profession, I thought for sure his story would be more suspenseful. The fact that it deviated not only from the character I had seen built up in earlier encounters with him, but also from my expectations from a KA book, threw me for a bit of a loop.

Oh, as an alpha male Deck worked well, real well. I liked this rather mellow person, who could turn fierce on a dime when those he cared for were threatened in any way. And I particularly loved his focus and patience with Emme, the way he interacted with her and built a strong bond, even before they reconnected after nine years of separation. But what didn't sit well with me, is the sudden realization of what he has in Emme, or rather what he lost in her nine years ago. Brought about by the jolt of her altered appearance. Out of the blue Deck has this wake-up call, that she should have been his all along, but for nine long years he couldn't be bothered to waste a minute finding out where or how she was. It's a hard sell for me to buy that it has nothing to do with the way she looks now versus the way she looked then.

Emme seems a pretty simple and straightforward kinda gal, but is anything but. She has some deep-rooted issues that may give the appearance of being involved, but she never quite trusts herself to become invested. She had been in love with Deck since he had been head over heels for her friend, and still was able to maintain a great friendship with him. That is the way Emme functioned, she could push things she didn't want to deal with so far down, they wouldn't see the light of day. That is, until some particularly dark memories would bubble to the surface and completely blindside her. Never properly processed or dealt with, they can wreak havoc on the psyche and cause all kinds of damage.

I enjoyed this book, even though it may have been a bit of a change of pace from what we have become accustomed to with a Kristen Ashley book, it had a deeper exploration of an emotional nature and frankly, less action. Enough Alpha behaviour from Deck to make my knees rubbery, and that's always good, and Emme had enough bite on her to create some decent friction to keep all types of sparks flying. No nail-biting, last minute rescues in this one, but an overall satisfying knowledge where the years are going to lead.

✨A deliciously steamy, spirited and honest interaction!✨

**ARC provided by NetGalley and Forever in return for an honest review.**
★ ★ ★ ★ ★
madalyn
I reviewed this at MustReadBooksOrDie with my friend Shelley!

Shel: I went in to this particular Kristen Ashley book with a little sadness because I know that if we get another book in this series it probably won't come any time soon and I've really come to love these characters. This isn't a new phenomenon; I love ALL of the fictional worlds that Kristen Ashley creates and in my ultimate fantasy Courtney and I become (edit) and open a (edit)coffee shop/bookstore in Colorado and recruit (edit) men to come in and inhabit the space. Court: A girl can sure dream. That would be an epic life. Maybe if we win the lottery? Yeah. That is what we are doing.

Shel: Once I got over my sadness, I settled in and read the hell out of this book. Court: I was soooooooooo exxxcccciiiiittttteeeeeddddd for Deck. He could've stood on his head for no reason for the entire thing and I would not care. Okay, that is not true. But you get the idea.

Shel: As with Jagged I felt that this novel was less about the mystery to be solved or a heart-stopping action sequence, instead it was about the emotional connection between Deck (aka Jacob) and Emme. It was about how to get behind the 'veil' that people sometimes hide behind even when they don't know how to do it. I mean, how do you even break through those kinds of barriers when someone doesn't even realize they are doing it? Kristen Ashley explores all of that with these characters.

Court: Right? I think people will be surprised by this one. It was a very emotional journey for me. Very emotional. Yes, I cried...because I do crazy things like that on a quite frequent basis. Shel can now tell me parts that she knows I will cry at before I read them; that is how often I cry. But even without that, Emme (though I have not experienced the trauma she has...just prefacing it with that) is the character that I have connected the most with out of them all. I love her. I am her (see parentheses) about many other things.

Shel: Usually I rave about how strong Kristen Ashley writes her female characters. I love their snap and sass and backbone. Emme definitely has all of that but in Emme I also found more vulnerability than I've seen in some of the other female protagonists.

Court: She has a long way to go. She wasn't always the girl that was picked first by the hot macho guy. Which is a shame, because looks aren't everything (as we have seen by all of the awful beautiful women that fall by the wayside when they show said awfulness). Emme is making her own way in some ways, but just "stuck" in others. And until Deck brings it to light, I didn't realize what was happening.

Shel: Deck was so patient and honest and strong in all of the ways that Emme needed and deserved. He was intuitive and thoughtful (and alpha but not overpoweringly so). He provided the perfect balance to Emme. He knew when to push and when to give space.

Court: I think this is the parts I am most relatable to her. When you think you have your one side of the conversation figured out and assume things about your S/O that may not be accurate and go off...that's totally me. It is a miracle that my dearest is so patient. Oh well, that's for another time. But what is awesome is if you can find a guy like Deck that puts up with whatever you throw him: keep him. Life lessons, y'all. lol. And I had a major book hangover after this one, because like we said the emotional bounds that she makes in this novel are beautiful. We talk a lot about feelings in books and being shown what is happening instead of being told. KA has this storytelling ability that is unrivaled in a lot of what we read, so that is really beautiful as well.

Shel: In my heart of hearts I feel that series isn't over yet; I just know there are more characters in Gnaw Bone and Carnal who need their stories told. Until then, I will move on to the next series and keep an eye on my Kristen Ashley updates. Court: Yeah. I can't wait. In the meantime we will hold onto the books we haven't read yet (that number is low...) and re-read some of our favorites!

Shelley: 5 Stars (as usual!)
Courtney: 5 Stars
★ ★ ★ ★ ☆
jo alston
"You think you lost beauty, Jacob, but you didn't...just turn the dial."

Jacob "Deck" Decker and Emmanuelle Holmes used to be friends. She was the best friend of his ex, Elsbeth. But once it ended, they lost contact as well. Nine years later, they cross paths again.

Emme has changed significantly on the outside. But Deck is betting on the fact that she has not changed much on the inside. This is important especially since he is not part of a task force trying to investigate her current boyfriend for robberies and she is on their radar as well.

Deck is protective, determined, bossy, sweet, and sexy. He knows what he wants and does not take "no" for an answer. He knows right away he is going to keep Emme safe and wants her for his own. He knows who she is deep down and has great fondness for her from the past, in addition to being attracted to the updated version of Emme. He realizes how shallow he was when younger that he did not see everything she was in the past.

(Quote)She gave him that kaleidoscope and told him to turn the dial, find more beauty...And he'd been so f***ed up by Elsbeth, the promise of her, the beauty he thought he'd lost by not doing what she wanted and losing her, that he didn't see it. He didn't see he had something even more beautiful right in front of him. Until nine years later.

Emme is feisty, independent, but a bit insecure due to her inexperience. She is reserved and remote at times. But she also has a strong fondness for Deck and has always felt his loss. Now she has to get used to life with an alpha and all that entails...including trying to give him all of her self, but also maintain her independence. And also be willing to try to open up fully despite her fears. She likes to take cares of things on her own including fixing up her money pit of a house and does not always make the best decisions. She has something in her past that she has not fully faced and unknowingly holds her back at times.

"I'm going to figure out why. Fix what is broke in you. Then turn my attention to givin' you the best life I can for the rest of the time you're on this earth breathin'."

This book is about making a reconnection and it morphing into a deep relationship with fiery chemistry, intense need, but also friendship and compatibility. But it was also a journey of self discovery for Emme to figure out what is holding her back and for Jacob to get in enough to guide her. It was a quieter read than the others in this series. There was drama, but it was not that jaw dropping or exciting. It was kind of funny to read when KA briefly summarized the other couples stories and they all involved kidnapping and then shootings, stabbings, and even being buried alive. This one was not that intense. I actually thought it was building towards a more suspenseful climax, but it fizzled. There were a few times that things got suspenseful, but were resolved. I understand why she did it--It was too expected since that is part of the formula for her older stories. And the bad guys in this one just were not as bad as in the other installments. So this one was not built so much on external action as it was on Emme's internal struggles and Deck taking care of all that needed to be taken care of. But there was some drama with the investigation, miscommunication, misunderstandings, families, and merging their lives.

I did really like Deck. And I liked Emme too although at times I struggled with her disconnect. I enjoyed visiting with some of the characters from the series especially Deck's best friend Chace and Faye (Breathe) and tough talking Krystal. But we got a little with the other guys, the girl posse and even a bit of Lee Nightingale. I always love the crossovers with KA books. And I did enjoy their story. It was pleasant and sweet with just mild drama. It is full of KA-isms: that disjointed alpha speak, nicknames ("honey" in this one), and terms like whack, shit gets sorted, and screwed the pooch. But I still cannot say it holds a candle to my other faves from the Colorado Mountain series: Sweet Dreams(Tate) and Lady Luck(Ty). Maybe it is because they were so new to me then and I have read a lot of alpha books since. But Tate and Ty are ones that I can pick up and re-read and they do not get old for me. But I will still think of Deck fondly and I am glad I read his story.

Thank you, Forever (Grand Central Publishing) & NetGalley, for providing me with an ARC of Kaleidoscope in exchange for my honest opinion. Quotes are from arc copy and subject to change.
★ ★ ★ ★ ★
ken schroeder
I received this for an honest review~

I really don't think I can say enough about how amazing Kristen Ashley is!!!

This is the first Colorado Mountain series book I have read. I obviously have not read them in order and it was no hardship to follow the book as it played out without reading the others. Yay..

I really feel like timing is everything in life. It would seem so for Emme and Deck, they have been apart for 9 long years and upon seeing each other they soon realize what was really lost. It takes Deck's super smart brain 1.5 seconds to dislike Emme's man especially after seeing the heat he is putting her in. Jordan Decker's PI Skills are needed to find out who is really behind the burglary ring, he knows Dane (Emme's boyfriend) really doesn't have the brains to sweet talk teenager to do the smash and grabs.

Emmanuelle Holmes is the most beautiful puzzle, Jordan has ever come across. Knowing now after he was dumped by Elsbeth, he should have kept in contact with her at least. Jordan seems to be at the right place at exactly the right moment, coming back into Emme's life when she needs him the most, even if she doesn't know it. Dinner quickly turns into talking and all the chit chat affirms what Deck had decided.... Emme will be his.

" I forgot about your awesome mental powers so I'll let them lead you to me" Emme~

I have so much of this book highlighted! The Harvey Chapter!! Chapter 9... Holy Hotness!!! Besides the mystery that is Emmanuelle unfolding, and the super hot sexy times, I all out loved the hysterical banter between Jordan and Emme.

Between the naming of the Bronco, the heated pool argument and several other just down right funny, playful and fun moments. I found the book to be another amazing read!! (This does not surprise me)
EVERY Book I have read by Kristin Ashley has everything a freaking fantastic book needs: Love, Mystery, heart break, fun, laughter, and I swear you never know how it is going to end!! Hands down if you are even looking into purchasing this book... just do it. Try it then get another, you'll see. AMAZING~
★ ★ ★ ★ ☆
lmaysh
Jacob Decker (Deck) and Emmanuelle Holmes (Emme) haven't seen each other in nine years, since Deck broke up with Emme's best friend. But their reconnecting couldn't come at a worse time. Emme is dating someone else. As Chace's best friend (Breathe), he is brought in on a case the Gnaw Bone police force is working on. He and Emme quickly fall back into the easy friendship they had 9 years previously. When Emme gets twisted up in his case, Deck will do anything to protect her and make her his.

Emme seemed like such a level headed character with everything figured out, at least that's what I thought at first. She runs the lumber yard owned by her father, is renovating her dilapidated mansion, and for the most part keeps to herself outside of work. As the story progressed, it became clear that something was holding her back from true happiness.

I think I fell in love with Jacob Decker within the first chapter. He made appearances in at least one other book in the series, but for some reason I missed how sweet he could be. But now that we get to know him on a deeper level? *sigh* His devotion to Emme began even before he realized that's what it was, and that bond only grew stronger for him. I loved watching him rediscover Emme and their friendship, and was so frustrated every time he had to coax her out of running away from him. And I love that only Emme is allowed to call him Jacob. That he started that years ago and didn't realize the significance of it -- loved it.

I loved what the kaleidoscope meant to Emme and Jacob. Each time in the story it was referenced I found myself melting. From what it meant nine years before the book begins, to the scenes about it during, and even in to the epilogue, it is such a sweet memento.

Deck and Emme's story was a perfect addition to the Colorado Mountain series. It was not as intense, as far as kidnappings/shootings/live burials from some of the others in the series, but there was plenty of suspense and traumatic events to work through and a good read.

Thank you, Forever (Grand Central Publishing) & NetGalley, for providing me with an ARC of Kaleidoscope in exchange for my honest opinion.
★ ★ ★ ★ ★
one fly chica
This is the sixth novel in The Colorado Mountain Series and I enjoyed it just as much as I did the first. As a staunch fan of Ms. Ashley's stories, it's always exciting when a new book is released.

We have our usual Alpha Male, his name is Jacob Decker, known as Deck. He is an Alpha and a whole lot more. He is walking in Gnaw Bone, Colorado when he hears a female voice calling his name. He turns and sees a beautiful woman walking eagerly his way, and is confused, remembering only one person ever called him Jacob; and then she smiles. Emmanuelle Holmes approaches him with a sweet kiss on the cheek. Her male companion is not very pleased with her friendliness. Emma and Deck have not seen each other in nine years, since Deck's girlfriend and Emme's best friend, Elspeth, had broken his heart. His only thoughts at the time were to leave town and try and forget the whole disaster of a relationship. That meant putting his friendship with Emme aside, and over the years that seemed the hardest to forget.

Emme Holmes was a quiet, shy, very sweet girl, who was in love with her best friends boyfriend. When Elspeth had run off with a rich man willing to give her all she desired, Emme approached Jacob, to offer comfort and more if he wanted. She also understood when he turned away, but she gave him a gift he still takes wherever he goes. "A long triangular tube of exquisite stained glass leading to five disks also made of stained glass. A kaleidescope." The last thing she said as he shut the door was that when he thought he had lost all beauty, turn the dial.

Jacob and Emme's reunion is a wonderful story. There's an old grand mansion being restored, friends from other Colorado Mountain stories, danger and intrigue, and a sweet and beautiful love story. It has it's challenges, but Emme and Jacob have been through so much already their ties are too hard to break.

I highly recommend this novel to Kristen Ashley fans new and old, and anyone who loves small town stories with big hulking guys who love their women above all else.

I received this novel from the publisher and NetGalley for an honest review.
Pat Fordyce
★ ★ ★ ★ ☆
elizabeth manning
"This was a kaleidoscope of beauty, the dials spinning, ever changing, but never anything short of spectacular."

I don't know what it is, but there is just something about the way Kristen Ashley writes a romance, that sucks me in every single time. Kaleidoscope, her latest novel is no exception. It gave me so many good feels.

What's different to me about this book than Kristen's earlier books is that there is no really big struggle to get these two together. They are separated for nine years, but from the beginning of the story, they are drawn to each other the moment they lock eyes in town.

It's easy to see that these two still have feelings for one another. Deck cares about her well-being so much that not even a week after reconnecting; he rounds up his friends to help put installation in her home. Super sweet gesture.

Emme wants this thing between her and Deck to succeed, but she is a little scared and overwhelmed. Even though it's taken so long for them to get together as a couple, everything seems to be unfolding pretty quickly for them. Not to mention Emme went through a tough time years ago, something that she may think she is over, but it is obvious she isn't. And the result of this incident affects how she is today. (That is a little bit vague I know, but I don't want to spoil it for those who haven't read it yet.)

I liked the fact that Deck and Emme started off as friends first. Deck is an awesome sexy alpha male, who knows what he wants, and goes after it with everything he is. What woman wouldn't love that? Emme is sweet, caring, and when loyal. Their back and forth banter was cute and funny. There is not a big amount of suspense or thrills, which I am used to from her other books, but to me it's still a good story. I enjoyed reading Kaleidoscope; it was a sweet and fun romance to dive into.

**I received this book on behalf of the Publisher in exchange for nothing but my honest opinion.**
★ ★ ★ ★ ☆
veranyc
I love the Colorado Mountain Series. My first Kristen Ashley book was The Gamble. From the moment I discovered her, she has been moved to my "must read" author shelf. I love the depth of her characters, the complexity of her back stories and the true, authentic and organic nature of her plots. The stories weave in and out of life, with seamless effort. The reader is brought along, like a voyeur, on the ride of a lifetime.

Gnaw Bone and Carnal are small towns in Colorado with characters that seem to come from all over, but each fall in love with the area. If you have visited Colorado, the state with more 14'ers than any other, you will know that the mountains, the plains and the vast big skies present beauty beyond belief.

Jacob Decker has been all over the country, but now that he is looking to settle down, he buys a home in Gnaw Bone. While working on a case, Decker literally runs into his former friend, Emmanuelle. His Emme was a girl when they were friends back in Denver and he was dating Emme's best friend. Over and over it was mentioned that Decker, or Jacob as Emme called him, was dating and living with Emme's friend. He even tried to marry said friend. When the friend dumped him, Decker left town and nine years have passed with no contact between Emme and Deck. All this build up, yet the story was hollow for me at this point. As the tale progressed, I began to understand that this hollow empty feeling was reflective of Emme herself.

Overall, I loved Jacob Decker. He was honest, truthful and genuine. His motives and character development were authentic and had me cheering for him at every turn. My biggest criticism would be his steps and missteps in the past, but we cannot be judged by our past, but by our actions today. Emme, on the other hand, was not my favorite KA heroine. She was not a Lexi or a Laurie and she was nowhere near the calibre of Nina! But as her full story became flushed out, I grew to like her and I wanted her to find happiness.

I can't wait to get these books in paper. I have begun collecting the Dream Man Series in paperback and I highly encourage everyone to pick up The Gamble and Sweet Dreams and take a reading vacation to Colorado! Enjoy!
★ ★ ★ ★ ☆
dana
Talented, PI Jacob "Deck" Decker is a walking God. He is tall, total - alpha, fiercely loyal, sexy and absolutely beautiful inside and out. Deck never expected that he would see Emmanuelle Holmes (Emme) again; after Emme's BFF crushed his heart. He and Emme were as close as best friends back in Denver, but that was over nine years ago.

… So imagine the shock –and- awe when Deck unintentionally runs into Emme on the sidewalk in Gnaw Bone, CO. Emme has completely changed. She has lost weight, her hair is now longer with stunning highlights, she is happier, she has confidence, she is breathtaking - she is a bombshell. Deck sees Emmy again for the first time in years he is determined to have her back in his life and to make Emme -his. Emme sees Deck and he's is still intriguing, kind, gorgeous and pure perfection.

But, Emme has a boyfriend. Deck feels uneasy about the guy, and it turns out he has good reason to. Dark secrets from Emme's past, and other issues plaguing her that she never dealt with. Deck understands her issues and works to help Emme, when she begins to disconnect. Their story is full of mystery irresistible moments, love, friendship and off the chart hotness.

Emme:
"Any woman who was breathing noticed Jacob Decker. Hell, it was possible he could walk through a graveyard and his very presence would call up the dead females as zombies rabid to get just an undead glimpse of him, he was that noticeable of a male."

Deck:
"Cause you piss me off. You make me laugh. You make me think. You're absolutely fine with me bein' nothin' but me. You're ----in' gorgeous. You're a great lay. And you like my dog."

"This was a kaleidoscope of beauty, the dials spinning, ever changing, but never anything short of spectacular."
― Kaleidoscope
★ ★ ★ ☆ ☆
kathys
Having been introduced to Kristen Ashley through The Gamble (Max & Nina's story) I have a love of all things Colorado Mountain Series, that was, until this book.

When I read Jagged a few months back, I realized two things right off the bat. One, it didn't feel completely like a KA novel & two, whoever her new publisher is, doesn't like her original style of writing. We are used to more description and more depth to characters. Unfortunately, in Kaleidoscope, it felt like the character of Emme was pretty shallow.

I look back over the CM series as a whole and I instantly am drawn to how out of place Nina felt. How lost Lauren was. How Lexi fell hard for Ty. How Faye finally got her dream man. In this, I'm not sure how the hell Emme ended up with Deck. It seemed forced and fake in a lot of ways. But only on her end.

Deck is wonderful. Like all KA Heroes, he is an alpha male with a fantastic sense of self. He understands what he wants and he goes for it. It is why I love Kristen's writing so much. Her male characters always keep me locked in to the story. But even with all of Deck's awesomeness, I felt out of sorts whenever he and Emme were together.

Emme has a really scary moment in her past, yet she is all about not dealing with it and even going as far as to befriend the man who abducted her. It was kind of twisted. And you even see it is a bit of torture for the man who is trying to redeem himself and move forward with his life. I just didn't get it.

So bottom line is, I love KA. I love her work. I dislike her publisher. I want to see her write a story I can fall in love with again.

I give this this 3.5 lipsticks.

~B~
★ ★ ★ ★ ★
august maclauchlan
[...]
[...]
[...]

I am convinced Kristen Ashley possess magical powers. When reading her tales, you are transported into an enchanted world filled with exquisitely handsome Alpha men and some extraordinarily beautiful (yet stubborn) chicks. In Kaleidoscope, we revisit some old friends in Gnaw Bone and Chantelle as we step into the lives and the love story of Deck and Emme.

Jacob "Deck" Decker and Emmanuelle Holmes are estranged friends. It's been nine long years since Deck laid eyes on Emme's adorable dimple, and running into her on a chance encounter made him realize just how great a loss she was in his life. After his ex, Elsbeth, dumped him, Deck cut all ties associated with her from his life. One of the casualties was Emme, since she was Elsbeth's best friend. Regardless of how hard she tried, Deck's friendship was lost and his absence had hurt her. But, before he vanished from her life, Emme gave Deck a special gift. A kaleidoscope – a reminder that beauty will always be within his reach. Deck treasures Emme's gift and it bears great meaning to his life.

"You think you lost beauty, Jacob, but you didn't… Just turn the dial."

Working as a consultant on a case brought Deck, a bad-ass private investigator, back to Gnaw Bone. This case is linked to Emme, or more so, someone who is close to her. Deck knows Emme and believes with out a doubt that she is not involved in any illegal or shady dealings. The girl he knew so long ago would never be involved in such devious activities. Deck is determined to clear any allegations against Emme as well as protect her from harms way.

Seeing Emme again after all these years, Deck noticed a change. Gone was the girl who seemed "sexless" and before him stood a ravishing woman. Regardless, he knew behind the smile that showcased her dimple, lays a sad, broken girl who has survived a horrific trauma as a child. Deck knows the demons from her past caused Emme to build impenetrable walls so high, which prevents anyone from getting to close. But Deck, with all his intelligence, hotness and sexiness, is determined to rip down those walls, brick by brick, to heal Emme and to claim her heart.

Emme, is a lonely girly who has isolated herself from others, with good reason. Her character is sweet, gentle, and yet obstinate. But, unlike most women in romance novels – she is not annoying or frustrating what so ever. She truly loves Deck – they shared a special bond as friends. When his relationship ended, Emme wanted to be there for him. However, Deck was so devastated, he could not see all the beauty that was Emme. This time, he won't make the same mistake by letting her go. Emme does not make it easy on him. The more she resists and tries to sabotage their relationship, the harder Deck pushes back to overcome the darkness from her past, which threatens their future.

Deck's adorably sexy. He is a strong and powerful man, yet tender and kind. And yes, his dirty-mouth pillow talk was quite arousing. I loved his resolve on breaking through to Emme and helping her moved past her fears. He is with out a doubt in love with her and will fight all obstacles in order to build a future with his woman. In one word, Deck is beautiful.

The Kaleidoscope, meaning beautiful forms for the viewer, is a symbol of change and beauty. It's a creation made from shattered, broken pieces of glass connected together to form a new work of art. It's true beauty is revealed when the sun radiates it's light. The symbolism of the kaleidoscope does have an underlying meaning in this story for me. In a way, it is representative of Emme's life. Past experiences shattered Emme. It is Deck's fortitude and love that solidifies the scattered fragments of Emme together. He is the light, which shines and brings beauty into her world. It also holds meaning for Deck as well. For him, represented more than beauty. It was a way of always keeping Emme close to his heart.

This story, like all others in the series, is steamy. Deck is incredibly sensual and I fell in love with him immediately. Without giving away any spoilers, I will say there are a few plot twists, but the drama elements and tension levels are not as high in Kaleidoscope as in the others books in this series. It is a true "friends turn lovers" story, focused on Emme and Deck, their families and their relationship. It was a treat seeing characters from the earlier series woven into the storyline (especially Detective Chase Keaton - the hottie from Breathe) as well as a Hot Bunch cameo. **SWOON**. Kaleidoscope was a very well told and exceptionally written tale. It has become one of my favorite reads, which I highly recommend.

And now… Anticipation is making me wait for further "rocky road to second chances" love stories involving the characters Deke Hightower and Coal "Wood" Blackwood.
★ ★ ★ ★ ★
zden zkaya
Just WOW! I'm reminded again & again why I'm addicted to KA books. I get a little piece of heaven every time. I just love how she spins stories & makes characters come alive! She draws me right in like no other.

Jacob & Emme were old friends. They recently get connected & BAM, things fall right into place. Their story almost seem uncomplicated (compared to the other stories in the Colorado series) except for what happened to Emme in the past that's still haunting her. Jacob was perfection! True, he was still über-alpha but he was most patient & gentle with Emme. I'd love me some Jacob Decker! And in true KA fashion, we get humor, perfect secondary characters, girl posse & conversations only she can pull off.

The epilogue was fantastic! Again, a KA trademark.

Needless to say, I enjoyed this book immensely. Just what I needed!

Can't wait for another KA story!
★ ★ ★ ☆ ☆
maitreyee
This made for a sweet read. It wasn't one of my favorite Kristen Ashely books, but her writing always seems to flow well. My main problem is that never really got a feel for the characters. Even though they had known each other 9 years before, I felt like I was missing a lot of the depth that went along with that. The loved seemed to instantaneous. The see each other after 9 years, then it's all MY GIRL, BABY, HONEY. I guess it just bothered me because I never really felt a connection to the characters individually and them as a couple seemed a bit fictitious. They seemed to have lots of sex but very few other interactions occurred between them. They just never at any point felt "real" to me.

The plot, while exciting at times, was easily predictable. The major drama that was going on I felt was blown out of proportion to an extent.

I also found myself tiring of the repetitive time lines: Five hours later, 2 days later, 9 hours later, One and a half hour later, so on etc. After a while I felt like I was reading a damn diary or journal. Although this book never stirred me emotionally.

It was ok. Very sweet romance, hot sex but little else.
★ ★ ★ ☆ ☆
sean bottai
This is the story of Jacob "Deck" Decker and Emmanuelle "Emme" Holmes. Nine years ago they were good friends, and once they're reunited, they become lovers. Becoming lovers is the easy part. It's their personal histories together and apart that cause the troubles.

I found it hard to rate this book since my feelings are mixed. I didn't take to Deck and Emme the way I have with some of Ms Ashley's other heroes and heroines. I thought Deck was quite bossy and overbearing while Emme let him walk over her. Her back story was one that was very difficult and caused lasting repercussions. Even so, I found it hard to understand Emme.
The plot and sub-plot strands didn't seem come at the right places, and the plot was a series of small peaks instead a gradual build to a big peak timed to explode toward the end of the story.

That said, this was still a good read. It was fun meeting up with familiar characters, and as always the epilogue is a great finish to the story.

3.5 stars

Provided via NetGalley
★ ★ ★ ★ ☆
tristan olson
Yes, I have certainly been curious to know who would end up with the sexy and elusive, Deck, who has a large part in BREATHE, Book Four of the series. Now, Tate has been my love from the moment we met, BUT, Deck is everything that I love in a hero...he LOVES with his whole heart, is interested in having this one woman in his life and not letting her go, and he is Intelligent, and Sexy...come on....those are some great qualities.

As for Emme, I LOVED her as a heroine, and as the one to grab Deck's heart, even if he didn't know he had wanted it from the first moment they met. They have a long history and from the moment they see each other again, there is INSTA-CHEMISTRY, and I loved every moment from that scene on!

Emme is tough, she is independent and she isn't used to having to consider anyone before making plans, so her and Deck certainly have much to work out, and she had a traumatic experience when she was a teen, which changed who she grew to be, without her being aware of the huge change. It takes a wonderful man like Deck to open those doors and windows for Emme to heal.

This is less of a mystery and more of a romance, but I LOVED every moment!! And as always, Krystal CRACKS ME UP!!!
★ ★ ★ ★ ★
joshua o neil
Two words: Jacob Decker, I don't need to say anymore but hot dayum all alpha bada**, "eff, don't know whether to pack you up, take you to my place and save you from this nightmare or move in here and start work tomorrow..." he turned, locked eyes with me and finished, "and save you from this nightmare." Jacob doesn't need the finer things in life just his woman in his home, "all that was Emmanuelle Holmes in his kitchen in his tee making him a sandwich after he'd effed her and they'd both come hard. That did not suck. He grinned at his phone as he told one of his boys to go home." He knows how to lay it all out there, "babe, you got your ti*s out for me. You spread yourself over my couch for me. You opened yourself for me in my bed. And you begged me to eff you and you came hard and fast for me. Yeah. After that, I do." They do have a lot of chemistry and they have fun when they're together and of course Jacob can never take his woman seriously, "Emme, you don't want me to laugh, don't rant at me saying sh** like 'fruit of his loins' lookin' cute and sexy in jeans and a bra." I loved this book!
★ ★ ★ ★ ☆
elizabeth miss eliza
I have made it no secret that I am a fan of Kristen Ashley's style of writing and when I immerse myself in one of her stories I am just happy. The Colorado Mountain series brings to my mind the Anita Baker song "You Bring Me Joy" and the newest installment in the series, Kaleidoscope, did exactly that. The story is good and I joyfully read this one with no disappointment. Jacob (Deck) is a great alpha male who after many years of lamenting over what he thought he lost has is eyes opened to what he really wanted all along and that was Emme. Emme, after suffering through a serious illness alone, came out on the other side with a new determination to take control of her life but found that things planned can easily become disrupted. Especially when a man like Jacob sets his sites on you. This may not be my favorite in the series, but Ashley delivered exactly what I expected from her- a good story with romance and a little steaminess. Well worth the fantastically reasonable price for a brand new release!

I received a copy of this title in exchange for an honest review via Forever Publishing/NetGalley
★ ★ ★ ★ ☆
sarah sawyer
Kaleidoscope encompasses everything that I love about Kristen Ashley's books! It's intense, sexy, has HOT alpha males demanding full attention from the women in their lives, and is just downright heart melting! The thing I loved most about this book was, Jacob (Deck) and Emme were long-time friends before they gave into their desire to be with one another. Deck readily admitted he spent years pining after Emme's best friend, who wasn't worth his time, and couldn't appreciate what he had to offer. Even more, I absolutely LOVED how Jacob helped Emme come to terms with what happened in her childhood, and guided her through the trauma, so that she could let her walls down and ultimately learn to love and just plain ole LIVE.

Unlike with Jagged, Kaleidoscope gives readers back the balance of mystery and suspense that we have come to love in Kristen Ashley's Colorado Mountain Series. I enjoyed the buildup to the big reveal of what happened in Emme's past, and also the mystery surrounding the local thief ring that caused local law enforcement to seek Jacob's unique PI skills! The one thing I will say was a bit disturbing to me in this book was Jacob forcing Emme to say she loved him during sex. I'm a strong believer that expressing something as important as "I LOVE YOU" should be done when the person feels comfortable with saying the words and not coerced under duress. Other than that, I love the book and will be looking forward to what comes next! 4.5 Notes and 5 Flames for this one!

A copy of Kaleidoscope was provided to me in exchange for an honest review.
★ ★ ★ ★ ★
barbarallen mullins
Jacob and Meme had a history of friendship, that ended far to long for both of them. When they reconnect years later, she looks completely different. Jacob wants her, but unfortunately, she's in a relationship. Things happen and Emme needs Jacobs help to get out of her situation.

I really liked how the two if them were friends before they came together. It made their relationship strong and their story epic. Another book of awesomeness from Kristen Ashley.
★ ★ ★ ★ ★
katie davis
OMG!! I don't even know where to start. Scratch that, yes I do! I love this book, I love this couple, I love the story! Period. No qualifications, no buts, no coconuts, just love it. Emme and Deck are amazing, I just love this book.
I'm glad that Kirsten Ashely decided to deviate from her less than appealing heroes and heroines that's she has been writing of late. In my world, Ham and Zara do not exist, Ashley never wrote about them, I do not have that book in my Kindle. End of story.
I'm glad because she wrote a hero that I find so endearing. A hero that is an Alpha male but is not a jerk. Much too often, especially lately, authors and readers get those two traits confused. A hero can be an Alpha without relying on jerkish behavior and I'm glad Kirsten Ashely remembered that. I'm doubly glad that she paired a great hero with a great heroine. Emme was strong, compassionate, smart, and cute (but not in that well known ditzy way that is so obnoxious). Also, and more importantly, Emme and Deck make sense together. You're not left wondering, "What does he see in her?" Or, "What does she see in him?" It just makes sense.
Some previous reviewers have said that this story lacked action, this is true, but that is not necessarily a bad thing. Sometimes action in a story is used to distract from a weak storyline or weak characters, since Kaleidoscope is neither of these things more action would have been superfluous. We, as readers and fans, have to remember that this is a romance and as a romance, you can't do better than Kaleidoscope (except maybe Sweet Dreams and Motorcycle Man).
★ ★ ★ ★ ★
zuqail
Where do I start? There is so much to say about this book!

Emme has definite issues that stem from the fact that she was kidnapped as a child. She meets up with Jacob, her ex-best friend's ex boyfriend. She always has loved Jacob, and Jacob has always loved her.

The relationship between Jacob and Emme is sort of that of a dominant and submissive. However, with Emme's issues, that is the way it needs to be.

There is a mystery that Jacob, a detective-for-hire is trying to solve. It affects Emme. How is she going to hold up?

I loved the characters in this book! This is my first Kristen Ashley book, but it is not my last. I did not want this book to end! There is a lot of foul language and explicit sex, though, so it is not for the faint of heart.
★ ★ ★ ★ ☆
karen yoho
I would like to thank Forever (Grand Central Publishing) via Net Galley for my copy.

I have read books by Kristen Ashley before but not this series.

I think they can be read as stand alone as I didn't seem to have a problem reading this one.

Its very much up to date with the Alpha males in this book, they are more than HOT! but the women, they can give as good as they get! Let me tell you.

There is a relationship here that although feelings run high things happen to get in the way, especially Emme with Deck, she seems to let and allow anything and EVERYTHING to get in the way of them being a couple.

Emme is back in town! Deck is awe struck.....the game is on!!!

Great romance
★ ★ ★ ★ ☆
laura barnes
I am almost done with Gamble. I think this is my third reading. I am enthralled with the entire series. Lady Luck is my favorite. I'm not too fond of Kaleidoscope. I think Breathe is a tad weak compared to the others, but still good. Finished Bounty for the second time two days ago. Too much pondering so I skipped pages. I liked the story line and the people in the story. I own two, Gamble and Lady Luck. Gonna have to purchase the others so I can have them with me wherever I go.

Thank you.
★ ★ ★ ★ ☆
perry
KA is hands down my favorite author and I loved this book because of her writing, but the story was.....meh. Nothing really happened. No gut wrenching conflicts between the H and h like in some of her previous books. No hilarious girlfriend posse dialogue. And it was totally lacking in the drama or suspense category that her earlier books did so well! Not sure if this is a result of her now being published that they are reining her in and trying to fit her into their cookie cutter mold? The creepy bad guy in this book just , what........( spoiler alert)..... Breaks in and throws away a cherished item? Gasp! Then the really bad guy the H is chasing throughout the whole story is doing bad things because his mommy is sick?That's it, really? It was only her awesome writing that saved this from being a 3 one 2. Hopefully her next book is more similar to her "pre-publisher" books
★ ★ ★ ★ ★
laynibus vandersex
KALEIDOSCOPE by Kristen Ashley
Publication Date: February 4, 2014
Reviewed by: Reading In Pajamas/ Cori
Rated: 5 Stars
Launch Day Blitz, Review & Giveaway: KALEIDOSCOPE by Kristen Ashley [...]

REVIEW:
Loved it! I adore anything Kristen Ashley writes, but Kaleidoscope blew me away. It's a beautiful love story about two people reconnecting that were meant to be. I couldn't put it down. Kaleidoscope has great characters, a great plot, with plenty of action, and lots of steamy romance. This is the sixth book in the The Colorado Mountain Series, but they can each be read as a stand alone. I love the entire series though and highly recommend it. She also has plans for two more books in this series and I'll be grabbing them when they release.

*ARC provided by NetGalley in exchange for an honest review.
★ ★ ★ ★ ☆
kourtney
I'm not going to do an in depth review but I have read nearly all of KA's books and something is missing in the latest releases. The main thing for me is I have not been getting the little knot in my chest that I normally get once I start reading one of her books. For me, that knot is my connection with the characters and what pulls me into each story and keeps me there whether I am picking up where I left off cuz I have to go to bed or to work or I'm in a couch potato readathon. I've reread several KA books in the past couple of years but like other reviewers have mentioned I do not see me reading this one again. My analogy I guess would be that the script was edited for basic cable viewers after the show started on HBO or SHOWTIME...pales in comparison but more palatable for the masses.
★ ★ ★ ★ ★
reshma
This is just another great book from Kristen Ashley. I loved the characters and the storyline. It was interesting that the character needed to deal with issues that happened when she was a child. The hero was fantastic and I couldn't wait to read his story since it was the last in the series. The heroine was somewhat relatable but she was great. She reminded me of the lady from rehab addict because she was restoring her historical home. This was one of the tamest plots in regards to dispense but the story was great. Their personal interactions were definitely worth it. This was a perfect ending to this particular series, that is if she doesn't quite more in this series. So glad I read this!
★ ★ ★ ★ ★
dorsa tajaddod
I enjoyed the book very much. It just another chapter for me in the world of Kristen Ashley. I love the one she brings up her old characters into her new books. It makes you feel like your looking into the window of another world and you are apart of them. You feel so connected to each of them, and like your spying on them. It just warms you so. I love that about get style of writing. You are just drawn into her family of characters.

Kaleidoscope, is a touching romance that continues to build her area of Colorado. I love the very strong alpha males. There us such a strong warmth in this one. Are you read it you,ll understand how much. "I really, really like them"

If you haven't read any of her other books, your are missing out. I would recommend them all.
★ ★ ★ ★ ★
dr sara2
So Jagged was not my favorite (still 4 stars) but Kaleidoscope is up there for being one of the <b>Best</b> KA books ever. Kristen Ashley is amazing.

Emme and Jacob (Deck) have known each other for nine years but lost touch after Emme's best friend dumped Jacob for a rich man. Emme has changed and it may have been the wrong time for Deck and Emme to meet up but when they do sparks fly.

Deck is that awesome alpha-male who knows how to handle his woman (aren't they all) but this book took me to another place and I think every time I am down and out in the future I am going to pull out my Kaleidoscope and see : "This was a kaleidoscope of beauty, the dials spinning, ever changing, but never anything short of spectacular."
★ ★ ☆ ☆ ☆
marita kavanagh
This is the first book I've read by Kristen Ashley and I'm not quite sure how to even begin my review of KALEIDOSCOPE. She appears to be quite popular with her fans. I was caught off guard by dialogue. It was not at all what I was expecting, therefore, my review will take a little different approach than what I might normally write. There was a load of off-color language used throughout the book and I found it distracted from the story.

I think there is a great storyline somewhere in the book if the author would eliminate the unneeded cursing and use complete sentences. I didn't finish the book. In fact, I didn't get past Chapter 3. Although I enjoyed the storyline and found the characters interesting, the excessive use of curse words and incomplete sentences turned me off. I felt like I was listening to people talk with mouths full of chewing tobacco or bubblegum. I kept wanting to ask, "What do you mean?" or "What did you say?"

What I saw in the book were characters who couldn't string a complete sentence together, and the talking they did do was punctuated with many curse words that were unnecessary. I have no objection to authors using curse words. I understand the need to set up scenes with tough guys. I am not a prude, I have no problem in those situations. As a reader, I tend to become part of the conversation as I read, and I truly could never picture myself in a situation where someone would be speaking this way.

I received the book from NetGalley in exchange for an honest review. It clearly stated that the book was in unedited form, which leaves me questioning - how unedited. In my opinion, the author could have an outstanding book, but it would take a lot of editing.

I am going to give the book 2.5 stars because I do think there is a great story in there somewhere.
★ ★ ★ ★ ☆
saige
This book is not a typical "romantic suspense" in traditional KA form. What it is, is a beautiful story of friendship and love. Every once in a while you need to have a quiet, beautiful love story to remind you that falling in love even in romance novels does not always have to be about being kidnapped and rescued. (Don't get me wrong my favorite stories involve a good rescue with a strong alpha male!!) This story is really about what the Kaleidoscope represents and what that means to the characters in the story (Deck and Emme). Heck it even reminded me about the important things in life. The ending brought tears to my eyes because KA was able to carry the symbolism (trying not to give away anything here) from the beginning of the story through the entire book with an outstanding closure! That is difficult to do. I think that this shows true writing ability not the "me Tarzan, you Jane, I rescue you and you do what I say in the bedroom" vibe that a lot of the recent romance novels have been oozing. I guess what I am trying to say is that this story is a journey for Deck and Emme and I appreciate KA for sharing it. I will never, ever look at a Kaleidoscope the same.
★ ★ ★ ☆ ☆
jimmy la rue
The best of the Mountain Series came at the beginning. By the time Jacob Decker gets his story, the plots are very similar, the banter nearly identical. Emme is another Faye, Jacob is another Chace. What I find objectionable is that arguments are settled with sex, usually with the woman capitulating to an aggressive man. He lays down the law and she says "Okay." I lost count how many times Emme and Faye (dazed by fabulous sex) simply says "Okay." This series has run out of steam, which is a shame because the first books were terrific.
★ ★ ★ ★ ★
diana farthing
Fantastic! I love Kristen Ashley's writing style and this book is more of that!Characters that feel real, real communication with straight talk and honesty. This one has us back in Gnaw Bone as we get a second chance story of sorts. Loved Jacob and Emmy together. Highly recommend this one.
★ ★ ★ ★ ★
nelson
~*~My Thoughts~*~
A Huge 5 Star Read!!
Okay just saying Kristen Ashley is my favorite writer of all time. Every book I've ever read by her I loved and was my new fave. This one Is no exception I loved it. Jacob "deck" decker is amazeballs I was so excited to read his story. Now I loved Emme she just didn't have the sass I'm used to when reading a Kristen Ashley book. Either way she was a great character and I loved reading her points of view. I can't think of a single thing i would change about this book. Highly recommended by me and I would buy it for all my friends lol.

Received a complimentary copy from Netgalley for an honest review.
★ ★ ★ ☆ ☆
david gross
Actual Rating: 3.5 Stars

I've only read Sweet Dreams from The Colorado Mountain Series and although it is a fan favorite and one of the most recommended among Ms. Ashley's works, I found it be chaotic, with too much unnecessary drama from over-the-top characters. That said, maybe that is also the reason why it is an all-time favorite. It just wasn't for me.

Kaleidoscope is more toned down than its predecessors. I know this even without reading the other books because what happened to each character in their respective stories was mentioned here, and all I could think of was how crazy Emme is for moving into that county knowing all the shit that took place there. I mean, sure, there's a lot of hot über alpha guys, but there are also a lot of serial killers and crazy people. Why move to a place where there's too much crazy psychotic people?

The book starts with Deck's POV as he hears someone call out his name. While the voice is very familiar, the woman in front of him is someone he doesn't remember. She turns out to be Emme, his ex-girlfriend — Elsbeth's best friend, a girl he got really close to but stopped seeing after his relationship fell apart nine years ago. With a new look and a boyfriend in tow, Emme is physically different from the sweet but plain girl he remembered. Deck is asked by the local police to assist with the investigation of a bunch of burglaries around the county. Unfortunately for Emme, her current beau is suspected as the mastermind of the whole thing, which also makes her an automatic suspect. Deck doesn't believe that she's involved though… nine years may have passed, but he has never wavered in his belief that she's still the same sweet girl that he remembers.

This book is like alpha boy-next-door meets ugly duckling turned swan. It's like a second chance romance without the romance. How could there be when he was in love and in a relationship with her best friend? I normally don't like my heroes pining for someone else but it helped that I knew Deck's side first and I saw how his feelings developed from seeing a girl he was once close to but platonic with, to something more… someone special. It also helped that he got over his ex on his own and when he and Emme met, he wasn't pining for Elsbeth anymore.

Emme is a typical KA heroine with her sassy monologues and slightly clueless personality but what sets her apart from books I've read by Ms. Ashley is that she's more damaged than the others and she doesn't even know it. I've mentioned before that this book is more toned down in terms of action than its predecessors and because of that, it was able to focus a lot more on the characters' relationship and their individual issues, especially Emme's. She's damaged but I like how their relationship didn't only fix her (how could she be fixed when she didn't even know she needed fixing), but brought her issues to light in the first place.

There was an instance in the beginning that I didn't like. It was when Emme revealed that she dropped her best friend because she didn't agree with what Elsbeth did to Deck, which was to leave him for a more financially successful man. Sometimes friends make stupid, thoughtless decisions that you may disagree with but I still believe in the saying "Bros before--", well you know. Yes, Elsbeth may have be really stupid for choosing money over someone like Deck but I didn't like that Emme stopped being friends with Elsbeth because she made that decision. She should've been loyal to her best friend regardless, that's what I believe friends should do. At the end I understood why she did it though, and it only brought out how deep Emme's issues were.

I like how Ms. Ashley is able to portray a damaged character with a sassy sense of humor and who is not too angsty. I also love how Deck stood by Emme no matter what. He was patient, loving and honest about his feelings from the start and he did not give up on Emme even once. I think he's probably one of the nicest alpha character I've ever read and it's refreshing to read a strong hero that's not initially a jerk. Their romance may have started early in the book but because of their history it never felt rushed and their feelings for each other were believable because it spanned years, even if they were only subconsciously aware of it.

I enjoyed Kaleidoscope and the romance between Deck and Emme. It has led me to want to try out more of Ms. Ashley's previous works. Although, because it is more toned down compared to the rest of the series, some readers who enjoyed her crazy drama-packed storylines may not enjoy this book as much as I did. But if readers just focus on the relationship between the two main characters, I think the romance has enough drama to not need psychotic, evil serial killers in the mix.

An advance readers copy was provided by Forever (Grand Central Publishing) via NetGalley in exchange for an honest review.
★ ★ ★ ★ ★
eric hoss
I have read probably about 80 percent of Kristen's books (the first batch being The Rock Chick series - AMAZING!!!) and as always, I found the writing easy to read, quickly fell in love with the story and characters (including the way she adds in some of the old favourites from the other series) and couldn't put it down (there were a few more editing errors in this book than the others though).

This book is soooo good - Deck is another hottie (whit wooo, we all seriously need to find one of these men … do they really exist!!!!) and Emme was really really lovely. Great story and a great read. Well Done Kristen - can't wait for more of your books to come out
★ ★ ★ ★ ☆
thedap
Loved it! Deck was such a lovable giant :) Emme had a lot of issues and I felt bad for her. She tug at my heart strings with her PTSD. Deck never gave up on her and THAT is what made me love him. There was a decent presence of the other mountain men and their women even if just in passing. And for a brief minute we get Lee Nightingale AND Luke Stark, sigh! The story was great from the first page. However the ending left me a little wanting...All in all a solid read ( I expect nothing less from KA), 4.5 stars
★ ★ ★ ★ ☆
taralyn
K.A.'s books are so good! This one was not the best I've read, so I deducted one star from the rating. The whole "burglary ring" scenarios left much to be desired. Also it just didn't measure up to The Gamble. It was a good book, though. Hated that there was no audio version, as I absolutely love how the professional narrator brings the book to life. Were it not for the fact that I'm hooked on this author and have read and enjoyed some of her other books more, I would have given this book a 5-star rating rather than a 4-star one. I do recommend this book.
★ ★ ★ ☆ ☆
neilio
I'm normally a huge Kristen Ashley fan, her yummy alpha males are like no others. It used to be I could never seem to get enough of them, but with each new release, it seems that's no longer the case. I'm not sure what it is lately, but her books have become hit and miss for me, which makes me really miss the old K.A. The K.A. that kept me so addicted I was chomping at the bit to get my hands on every one of her books. I'm not sure if I'll continue on, I may just step away from her new material and stick with the comfort of rereading her older stuff to get my K.A. fix.

Ever since I met Deck I've been intrigued by his character, so with a heavy heart, I gotta say Kaleidoscope was just OK, for me anyway. Plenty of others loved the hell out of this book though, so don't let my measly opinion stop you, especially if you are a die hard K.A. fan. I decided to go with a three star rating for two reasons. One, I really enjoyed Deck and Emme's characters. Unfortunately, everything else about the story was pretty much same ole same ole. Nothing I haven't read from her a million times before, just a different cover and set of characters. And two, I really enjoyed spending time with the gang again, the little bits I got of Ty and Tate made me yearn for a reread (I couldn't resist and started rereading Lady Luck last night... LOVE ME some Ty). I really missed that somethin' somethin' she brought to the table with their stories, and as much as I enjoyed Deck's character, he just didn't come close to their awesomeness.

Kaleidoscope wasn't a bad story, nevertheless, it wasn't her best nor my favorite.
★ ★ ★ ★ ★
adi greif
OK so, it's a 4.5 stars for me. Much better than Jagged, or I should say, much more KA than Jagged, but not totally there.

So, I have no idea if the people at KA's publishing house read reviews, but in case they are, I'm saying this to you.

You took an established series, already 4 books in and changed it. And not for the better. Why are you messing with a good thing? It's not like the CHaos series, which is a new series, so you can mold that in whatever way you want. The Colorado Series is an established series. We, her loyal readers, expect certain things. We expect long books. We expect there to be a great deal of action. We expect there to danger. We expect there to be side stories. We expect to get to know and hang out with not only the main characters, but the side characters as well. We expect long, rambling descriptions of things. We expect there to be some big drama near the end.

But we haven't been getting this since you took hold of the series. We "almost" get these things, but then they're gone. And I know this is your doing. Because I read Broken Dove, self published by Ms. Ashley, and it was classic KA in all her glory. So it's not like she's "lost it". You're taking it from her. Please stop. You've got a good thing in Kristen Ashley, don't waste it.
★ ★ ★ ☆ ☆
shabnam
Like many of Kristen's other readers, I started reading her in the earlier days when all of her stories were raw and human. I think the story telling changed when she started being published or managed or whatever by other people. Hope she doesn't allow that human side of her stories to escape. Nothing has been as good as when Kristen handled it all. All of us could identify with her stories in the beginning, but not with the more sophisticated style she has now. I must admit that DEACON was the best she has done lately.
★ ★ ★ ★ ★
mckenna beaman
It's not often a book keeps me up all night because I'm so caught up in the story I just can't put it down, but Kaleidoscope has done that. I'm not lying when I say I was a weeeeeeeeeeeeee bit worried this would fall short of capturing my attention and my alphaman-love, but it surpassed my expectations in a big way. And hot? Ho-leeeheeehee hell!!

Thank you, Kristen Ashley, for giving us this story, and keeping me up all night basking in it!

ARC received from the publisher in return for an honest review. What a pleasure!
★ ★ ★ ★ ★
zukaa
I have read many of Kristen Ashley's books in her different series and each time I read a new book she has written, it has gotten harder and harder to choose which one is my favorite. She is truly something special and this book has a HOT hero in Jacob "Beck" Becker and a beautiful heroine named Emme. They were friends long ago and meet again by chance. This book has everything: a gripping mystery, hot romance(and I mean HOT) and just a general easy to read, easy to follow and enjoyable read. You will not be disappointed.
★ ★ ★ ★ ★
aj turner
Jacob Decker has carried the Kaleidoscope that Emme gave him 9 long years ago. With the constant reminder to "just turn the dial" he won't give up his second chance when they both find themselves in Gnaw Bone.
★ ★ ★ ★ ★
lobo junior
This is one of my favorites in the series. The beauty of finding each other again can't compete with the satisfaction at the end.

The under-alpha always gets the girl. But in this book she gets even more.
★ ★ ★ ★ ★
chris rogers
No one can't write stories about hot, protective and possessive, irresistible, swoon-worthy alpha males like Kristen Ashley.

Each time her alpha males leave you with dreamy sighs and believing in fairy tales. This time the cause of them is PI Jacob Decker. You are simply bond to love them.

Kaleidoscope is absolutely ah-mazing, wickedly hot read that I couldn't stop reading! It was impossible. I didn't want it to end.

The end… Couldn't be more perfect and appropriate.

I'm daring readers not to fall in love with Jacob!

It is impossible. You will want to rumple your sheets with him. And with every other Kristen's alpha male.

Kristen is a remarkable and gifted author and each next book by her must be on your TBR list.

≧◔◡◔≦ 5 ✰ read ≧◉◡◉≦

>>>ARC received in exchange for an honest review<<<
★ ★ ★ ★ ★
brian o blivion
Loved it. I have loved all of the books in this series so far, some are better than others, but all are VERY good. It is hard picking a favorite! The last book was my least favorite (but still good); I am glad to see this one came in strong and more in tune with the first four. Next up, Bounty...
★ ★ ★ ★ ★
jakob
I love every series Kristen writes. These books are intense and beautiful and wear me out. But I can't wait to read more. Love the descriptive beautiful words woven into this story set in Colorado in a made up town. LOVE
★ ★ ★ ★ ★
sasha8
The one thing I love about Kristen Ashley is that she pulls you in right away from the beginning. Jacob is your average guy who has been dealt a terrible hand choosing the wrong woman at first. Emme is everything he knows that has been missing from his life. Loved that Kristen Ashley put one object in the book to keep them together becoming such a treasured item that it's so easy to love this book. Can't wait for from Kristen Ashley.
★ ★ ★ ★ ☆
ginette
Kristen Ashley is one of my favorite authors and she didn't disappoint me with Kaleidoscope. I love the Colorado series and the rugged, alpha males in each book. This one is about Jacob Decker and Emme. They reconnect after not seeing one another for nine years and realize they are strongly attracted to each other. This has a little less suspense and drama than her books, but it's still a good read. I read this for an honest review on another site.
★ ★ ★ ★ ☆
deyana atanasova
I just love the way Kristen Ashley develops her characters! We met Deck previously in the Colorado Mountain series and now we meet the woman that's perfect for him, Emme. AND they had a previous relationship... as friends. She's renovating an historical mansion and he's a badass PI, or whatever. Great chemistry, a cute hound dog (Buford), and a couple mysteries to solve later all add up to a classic KA reading adventure. Enjoy!
★ ★ ★ ★ ☆
geraldine
This was a cute story but I do have to admit there are parts of it where your not sure where this is going. There is a part of the story (at the end) that is so funny that makes the book more worth the read then the rest of the story.
★ ★ ★ ★ ★
scott mollon
Another winner for Kristen Ashley! I loved the kaleidoscope in this book. Seriously adored it. I really liked Emme for Deck, too. They were explosive but yet so sweet together. Even reading this series for the 5th time, I loved it!
★ ★ ★ ☆ ☆
cezar paul badescu
Everything about this book gave me mixed feelings. The story-line was unnecessarily convoluted with a history that was 9 years past. There was a confusing ex-girlfriend whose part in the story, confused me as to whether Deck was really as intelligent as we were told he was. Emmy too was all mixed-up in this and did not come out well at all, in that supposed tight friendship with his ex. The ex-girlfriend herself seemed to not be completely out of the picture either. But I soon realized that all of this was to highlight Emmy's recovery from something terrible that happened to her and her family as a child. Present-day Deck was everything that you could want, as a supportive, yet a struggling lover to Emmy and showed her that he would be there for her and fight for her to the end. That part was sweet. I think what confuses me most about KA's most recent books, is that the characters she creates and situations and troubles that they have, are very much rooted in reality, with infidelity, poverty, addiction, crime, etc. featuring strongly as themes running parallel with the romance. At the same time, there is a sense that the characters themselves, certainly the heroes are larger-than-life and heroic beyond normal. This is hard to reconcile in a story such as this because the characters themselves are so imperfect they struggle to be fantastic yet normal at the same time. I will not read this book again, there are many better KA books to re-read, but overall, I am glad I read Deck's story, but I am also glad it is over.
★ ★ ★ ☆ ☆
mishelle rennie
Once again I am disappointed with a KA book. It seems to be a constant feeling for me these days. Her last few books have been duds! I totally disliked the Knight series, then Jagged came along and put me to sleep. Where is the old KA? I miss her! I liked Deck and Emme but there wasn't that strong connection as with main characters in her other books. Max and Nina, Tate and Laurie, totally blow them away! I feel like Kaleidescope was half a book - half the suspense, half the length, half the character development and half the intensity. I have reread almost every KA novel, but I won't be reading this again. Too bad, I had high hopes for Deck!
★ ★ ★ ★ ☆
paresh
I love a strong alpha mountain man. Ashley keeps them coming. This was also a great book because their is a strong female lead. Emme isn't going to be pushed around or told what to do. She has her protecting man in Deck. This is a great series and I will continue reading with the next book.

Thank you Forever (Grand Central Publishing) and NetGalley for ARC.
★ ★ ★ ★ ★
rupambika
Ashley creates an extraordinary, unforgettable, and heart-stopping stories with unique heroes. She touches on a multitude of human emotions while never losing sight of the love story. Her wounded characters can be healed by the power of love. And Jacob gave that to Emmanuelle.

Here is a book to cherish, reread, and keep over time and again.
★ ★ ★ ☆ ☆
dan usher
I was so looking forward to this book and was as so disappointed in it. After reading about the Hero's great loss in prior books, it was confusing at how trivialized it was in this book. Instant live with repetitive babe and macho KA hero speak. Story just felt rushed and like the background was missing. Would not recommend.
★ ★ ★ ★ ☆
jenn kovacs
KA books are so good I can't get enough. Kaleidoscope was just okay for me. I liked Jacob but Em was just okay for me. That being said KA is still one of my favorite authors. I would highly recommend reading her books. Her style of writing and indept characterization are beyond amazng! She has her own authentic style of writing that she should not alter.
★ ★ ★ ★ ☆
tejumade
ARC RECEIVED VIA NETGALLEY and FOREVER(GRAND CENTRAL PUBLISHING) FOR HONEST REVIEW

Approved for an advanced copy of a Kristen Ashley book - why, thank you so much!

I just love everything that Ms Ashley writes, and her Colorado Mountain series is amongst my favourites.

Emmanuelle "Emme" Holmes and Jacob "Deck" Decker have a history. He dated Emme's best friend for a lot of years, and during that time they became close.

Break ups and lost friendships kept them apart for 9 years, but now a chance encounter brings up all the old feelings.

Deck is an uber-alpha. Strong, sexy as sin. Heart of gold that has always had a soft spot for Emme. Now they are both free he is going to act on it.

Emme has change physically since he last saw her. If it wasn't for her voice, he would not have even recognised her on the street. She was always beautiful but now she is a knockout, and he wants her.

I love Emme and Deck's interactions, their banter is fun as well as sexy. You can feel their history coming through in their story. As complicated as their relationship is, I loved that in typical Ashley-alpha style, it got sorted.

And Deck and Chace - very alpha, very caveman. Sexiness overload.

What I did feel that Kaleidoscope lacked in comparison to her other books was the interaction and the closeness with the women. Sure, they had their "girl posse" but it just didn't have the fun and light-heartedness, or the "in everyones' business" that other books have had.

What it does have though is a great story about reunion, reconnection, love. It also deals with issues such as PTSD and the effects it can have on people years after the fact. I felt that Ms Ashley dealt with these issues in a way that did not trivialise them or sugar coat them at all.

"You think you lost beauty, but you didn't.Just turn the dial."

I felt that the pacing of Kaleidoscope was also a little off compared to other books in this series. There was a lot of explaining going on especially in the beginning, and it slowed things right down. There was also a bit of jumping back and forth. I also felt that the "ex" problems that Emme was dealing with were pretty much.. I don't know

I guess I am just so used to all the big build up and suspense in Ms Ashley's books, and Kaleidoscope didn't have all that tension? This could just be me though!!

We did also get a bit of a cross over with the boys from her other series, which I really would have missed if it wasn't included (hellllloooo Nightingale!!)

While it did not completely rock my socks off like others in this series, I still loved Kaleidoscope.
★ ★ ★ ★ ☆
lsmith
I am a HUGE KA fan and couldn't wait to read this book, but I must admit, it lacked the heat/intrigue of some of her other novels and does feel a little formulaic. I personally enjoyed this new author's book more
Weak at the Knees
but Kaleidoscope is still definitely worth reading.
★ ★ ★ ★ ★
tricia gonzales
As usual we get all of Kristen in this book. I love every book she writes. Please read them all. She has a reading list that goes in order of how you should read this on her website. I recommend everyone go in order so you don't miss out on all the characters that she weaves into each story from other series of hers. Brilliant!
★ ☆ ☆ ☆ ☆
kyria
So this starts a little better than Jagged but as I mentioned I bought this book when it came out and I still haven't finished it ... enough said. I also want to mention that I wasn't able to finish her previous books either ("Broken Dove" - that was just bleah, if I could give it "-10" stars I would).
I used to love her writing, and I still do when it comes to her old work. This? this is just terrible. I wouldn't recommend this to anybody and it just makes me sad, but I'm tired of buying her books and getting this crap.

Hope she'l recover with the new series, if not that is it. I'm done!! :P

p.s. English is not my native language so please forgive any grammar and/or spelling mistakes.
★ ★ ★ ★ ★
david justl
After reading all the former books in this series plus other series by Kristen Ashley, it was so fun having all the characters show up in this book. I love that. Even the Rock Chicks, a couple of those characters. Love these men. How they fall so in love with these women. They know right away this is their soul mate for the rest of their life. Love the passion, the humor, the mystery, the suspense. From the very first page Kristen Ashley has you. You wish you were on a dessert Island where you didn't have to stop reading and get back to your responsibilities. I've read the Colorado Mountain men series, Dream men series, Rock chick series. If I run out of Kristen Ashley's books I will cry, that's how good they are.
★ ★ ★ ★ ★
ricardo
Kristen Ashley NEVER disappoints! Another totally awesome story with a yummy alpha male & likeable-relatable rock chick! I hate when KA's stories end, but I know fer sure she'll write another fabulous story that mentions my old friends from stories already told. I'm gonna go re-read past favorites! ROCK ON!
★ ★ ★ ★ ★
natasha
Love Kristen Ashley. As with her other books, this had great character development, the perfect blend of plot, heat, mystery, sex, passion and story. Love how it brings in small glimpses of characters from her other novels. Good story, well developed. Really enjoyed it!
★ ★ ★ ★ ★
analiz
If you haven't read any of KA's books you seriously need to! From the first page I was hooked. I couldn't put my kindle down! She makes you feel like you're right there with all the characters, and after reading the book you'll wish this was your life!! Any book that can make me laugh out loud or cry with the characters is hard to beat!!
★ ★ ★ ★ ★
bob parry
Kristen hits another one home. Emme and Jacob are great. I love that they find each other again and are able to have the relationship they were always meant to have. A heart knows true love when it feels it even if your head doesn't see it at that moment...his words to her always make a beautiful moment even better..wish I could express my feelings so eloquently. Totally heart melting...sigh...
★ ★ ★ ★ ★
fatih
Ten years earlier they were friends, Emme was Deck's girlfriends BFF and the trio had fun together, until Deck was dumped.
Now chance puts Emme & Deck in the same town, and involved in the same case, but on opposite sides. This time, Deck won't let her slip away, but he'll have his work cut out..
Smutty fluff, angst, suspense and all the things you expect from a KA story. Love it!
★ ★ ☆ ☆ ☆
julia pesek
Come back Kristen!! Stay home for a month and give us what we know u got!!! Last few books seem very repetitive... Sorry for the bad review. But I'm a true fan and have read all of your books several times and will probably hit them all again.
Please Rate Kaleidoscope (Colorado Mountain)