Sommersgate House (Ghosts and Reincarnation Book 1)
By Kristen Ashley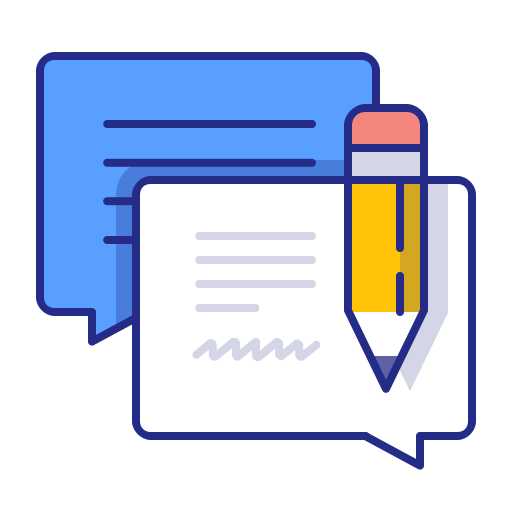 Total feedbacks: 21
★

★

★

★

★

★

★

★

★

☆

★

★

★

☆

☆

★

★

☆

☆

☆

★

☆

☆

☆

☆

Looking for Sommersgate House (Ghosts and Reincarnation Book 1) in
PDF
? Check out Scribid.com

Audiobook
Check out Audiobooks.com
★ ★ ★ ★ ☆
tattoo7
I really enjoyed this book. It is very easy to read and the characters are well developed. I have enjoyed each of the books I have read by this author and recommend them as a good light read. Enjoy!
★ ★ ★ ★ ★
michael kriegshauser
I can not get enough of Kristen Ashley's books. I just read this one and was so surprised that there were no other reviews. 5 stars!!!! A must read.
It starts with Douglas who lives in Sommersgage House (which is really like a castle) and Julia (who just moved there) they just lost their siblings and were awarded custody of their nephew and 2 nieces. I love Julias strength, and the mystery that surrounds Douglas. The house itself has its own haunted story attached to it.
There are heartbreaking parts regarding the children that have lost their parents, there are hot parts between Douglas and Julia, and there are parts where you want to jump in the story and rip Douglas's mothers head off.
The end leaves you hanging on the edge of your seat, cheering for Julia, drooling over Douglas and wanting to throw a vase at Douglas's mother.
A great book. Look forward to reading more KA books. I think I only have a few left to go. Keep them coming!!!
★ ★ ☆ ☆ ☆
beatriz
I am very unsure this book "is" a KA book...It sure did not have the feel of anything I have every read from her. I was completely bored the ENTIRE time. I finished it because I NEVER let a KA book go until the very end but it was nearly excrutiating. I really HATE that I feel this way. There are so many of KA's books that are phenomenal but this as not one of them. Douglas was not IMO the type of Alpha KA usually writes. And it took for-e-v-a-h for him to "win" the girl. The build was so slow that I drained and entire bottle of wine as I continued to talk myself in continuing to read this story. NEVER giving up; hoping against hope that it would get better.

DO NOT let my dislike of this book stop you from reading this but this is NOT in anyway a normal 'hot' read of KA's. It is a semi-sweet love story and apparently a lot have enjoyed it. I just was not one of them. :-(
★ ★ ★ ★ ★
zephrene
Another great KA story! Julia rocked!! She overcame adversity and found true love! Douglas was sexy and brooding and the fact that he was a baron increased his hotness!! The children were adorable, Ruby was delight. It was hard to see them struggle with the loss of their parents, but Willie really stepped up to help his siblings. Mr. & Mrs. K were awesome! Monique Ashton was terrible; however, no match for the love Julia and Douglas felt for each other.
★ ★ ★ ★ ★
rachael collins
I would recommend this book in a heart beat! I loved it! Wasn't looking for this type of book! Bought it on a whim but it was one of the best I have read! Love stories are great but this one was a little different! Can't wait to read more from K.A.
★ ★ ★ ★ ☆
jenna nahay
KA never ceases to amaze me with her creativity, zany complicated heroines and strong male leads. I am a huge fan and while this series is not my favorite it does the trick while I await more from KA on The Colorado Mountain Man series, The Rock Chicks and The Dream Man series. But, if you are dying for a fill in this series does the trick.

Enjoy!
★ ☆ ☆ ☆ ☆
ursula
Absolutely the worst book I have ever read no means no it is about a submissive American idiot of a woman that falls for a narcissistic British dominating hateful ...rapist. this book has set feminism back 150 years do not let your children or young women read this. I can't see how anybody thinks that it's okay for a man to continue to go after a woman when she screams and pushes no no no stop and then end up in bed . .oh that was so magnificent I love you.b give me a break. Horrible
★ ★ ★ ★ ☆
amy hearth
When Julia moves to England to care for her brother's orphaned children, she moves in w/ the children, her brother-in-law, and a couple of ghosts. A some what mellow story from Ms. Kristen Ashley. The first chapters were a little slow. It did pick up but never reached any where near Ms. Ashley's typical fevered pitch.
★ ★ ★ ★ ★
anissa joiner
Kristen Ashley has really written a terrific story. It was a never stop wondering what would be around the next corner and I loved it. His Lordship started out a stuffed shirt but he truly ended up a wonderful human being. Like good romantic storylines as well as showing the humanity of the hero and heroine. Thanks.
★ ★ ★ ★ ☆
kyle
This was my first Kristen Ashley title, and I was not disappointed. This author is known for her alpha heroes: Douglas Ashton exemplified this perfectly. At first, I found myself disliking him. But Ms. Ashley did an outstanding job of developing his character into a man any woman would fall in love with. The heroine, Julia, was a frustratingly stubborn woman who reminded me a little of myself--except I don't have the gorgeous body.

After the tragic death of their parents, three children are charged to the care of their aunt and uncle: Douglas Ashton, lord of Sommersgate Mansion in England, and Julia Fairfax, a divorcee from Indiana. Julia gives up her life to join Douglas and the children at Sommersgate to fulfill her late brother's wishes. Douglas, at first, is an overbearing, cold and heartless but seldom present stepparent. His mother is a spoiled and controlling monster. Julia bemoans her fate, then realizes to top it all off, Sommersgate House is haunted by not one, but two ghosts.

The ghost story plays in the background of this intricately emotional story of how two damaged hearts (Douglas and Julia) find their way back to wholeness, and each other. Yet in the end, KA ties the ghost subplot in expertly.

I listened to the Audible version of this book, and it was wonderfully narrated by Abby Craden. My only criticism of this novel was that it could have been 100 pages shorter and still have been a very satisfying read. The author is very talented at narrative description, but at times it slowed the pace of the novel. Also, there were several places in the book where a scene would begin, only to flashback to the events immediately preceding it. I found this disconcerting and felt the story could have been told more in sequence.

This will not, however, be my last KA book! I just can't decide which of this series I will be listening to next.
★ ★ ★ ★ ☆
marie fred
This was definitely better than Penmort Castle but I still don't like the hocus pocus stuff interrupting the beautiful romances that KA has been giving us. While we don't have the turbo-charged banshee totally jumping the shark the way we did in the first book, we still have a bit of a screamer for a spook and there's really no need for it. I know that's the whole point of this series but KA really does give us good enough stories and issues that all the ghost mumbo jumbo really does seem a bit superfluous.

Anyway, this time we have three young children orphaned when their parents were killed in a car crash and are left in the care of Julia & Douglas, their paternal aunt and maternal uncle, in their parents' will. Julia is an American divorcee and has given up everything to come to live in Sommersgate House in England and raise her brother's children along with Douglas, heir to the stately pile, and the children's mother's brother. Still with me??
This had all the hallmarks of a classic gothic Victorian melodrama - it even felt a little like Jane Eyre with Julia taking on Jane's role, Douglas as Rochester, Mrs Kilpatrick as Mrs Fairfax and even little Ruby as Adele. Of course, Jane is not a governess and Douglas goes to great lengths to make sure that no one sees her as a hired help but very much as part of the family.

So Douglas - he's a bit of a cold fish to begin with and his story is actually quite heartbreaking and slowly revealed to us during the novel. We begin to understand his cold demeanour and I loved how he very slowly warmed up towards the children. He decides very early on that he and Julia should get married but Julia fights it all the way. She's been married before and is in no rush to have another go and feels she can marry for nothing less than love. Douglas does love her but it will take him just about the whole novel to realise it.
Julia herself is a wonderfully warm character. She's been raised with love and wants nothing less for her nieces and nephew despite their terrible loss. Some of the scenes with Julia and the children were beautiful - there was one particular scene, on Christmas Day, which I felt so deeply, my vision blurred from tears. Beautifully written.
While I enjoyed it, there were a few things I felt were totally unnecessary. Monique, Douglas' mother really had a starring role as a Monster-in-Law and she drags up Julia's ex husband who appeared for a fairly extraneous scene that really didn't contribute to the overall plot. Douglas has some kind of sneaky beaky MI6 role and had disappeared for 2 years in the past and returned scarred and this is never explained. But, these were minor gripes, and I mostly enjoyed the romance and tension between Julia and Douglas.

I did wonder why the heroines are always American and not English when this series is set exclusively in England but have decided that this could be something to do with the fact that KA herself is an American living in England and she's sharing those experiences through her heroines.

So, a good 4 star contemporary romance, with a brief ghostly interlude.
★ ★ ★ ★ ★
jennifer kremer
What a book this is. It kept me literally......enthralled. I was captive to its content from page one!

The main male character and master to SOMMERSGATE HOUSE (Douglas Ashton) - a very controlled man. He's not over the top cold in nature but just keeps himself......to himself. He reminded me of Mr. Rochester from Jane Eyre who was a very 'feeling' man but just couldn't show the extreme emotions that were bottled inside. At the beginning of the book Douglas Ashton is a very different man than the Douglas Ashton of the last regular chapter (epilogue aside). It's an evolutionary process that at times seems slow but we readers are privy to a man coming into his own - so to speak. Turns out, Douglas Ashton is a hard man who finds it in himself a willingness to open his heart and emotions to love. During the first half (approximate guesstimate) of the book I was not terribly in awe of him due to his inability to see the needs of the children to which he is given shared custody of. Slowly.....the man's eyes are opened and this is because the female lead (Julia Fairfax) shows him - by example - how needy his nieces and nephew are. There are very good reasons why Douglas is the hard, emotionless, and 'vacant' man, that he's become. These reasons are all unfurled during this book and this reader was very much won-over by Douglas - by the end of the story.

Julia Fairfax, for her part; a very complex woman. She is a very loving and passionate woman who through the experience of a bad marriage has signed-off on marrying again. Her heart however, is very much open to loving the children she is given partial custody of through the will left by her deceased brother and his beloved wife. I adored that she was willing to give up everything in the USA and moves her life to where those children live - in order to make their young lives as balanced and happy as possible. Unfortunately, and fortunately, she shares custody with Douglas Ashton - and for most of the first months in England......it's a very absent Douglas. I thought Julia to be quite saintly, in that she did not bale-out on the children and high-tail it back to the United States.

There is also Douglas's mother (Monique) who is a force to be feared, and endured. Monique is a nasty woman - a snob above snobs. I hated how she treated the children, the servants, and Julia. The woman seethed hatred from her very pores. I couldn't find one good trait in the woman. I would imagine Kristen Ashley had a blast writing Monique.

The lot of supporting characters were simply that: characters! Each one unique. Each one loving in their own way. Each one, necessary to the story. Special mention......to Mrs. K. Without her lifelong devotion to SOMMERSGATE HOUSE - the place would have fallen to ruins in more way than one.

The children were wonderful, but terribly sad and very needy. They'd lost their parents, the very anchors that rooted them to happiness and stability. Enter Julia; their aunt. Slowly, slowly........stability, and finally, happiness.....restored. It is quite sad what these children had to endure before Auntie Julia, comes to live with them. It is also quite lovely, how the children 'blossom' - after Julia is allowed into their hearts.

Oh yes......the poor trapped ghosts of Lord Archibald Ashton (Archie), and his beloved wife Lady Ruby. For much of the book they are very much present, but not so accounted for. All they want is to be together and set free to live their eternity!

The Epilogue was about the BEST this reader has ever......read. VERY emotional.

I recommend this book as highly as any. It is written in-depth, and with a fine attention to descriptive detailing. Thank you dear authoress.
★ ★ ★ ★ ★
tracy simmons
Wonderful book by Kristen Ashley! Although, I must warn you, it was 1,085 pages, (according to my Nook), and patience is a MUST while reading this story.

Lord Douglas Ashton is a wealthy, tall, dark and handsome Englishman who, years ago, inherited the mansion that is Sommersgate House. He and his sister, Tamsin, were raised in the house, by parents who probably should never have had children, and who also mentally or verbally abused them. Douglas's only glint of happiness was that brought on by his sister, who adored and admired him relentlessly. Because their parents were detached and very cold towards Douglas, especially, his demeanor understandably changes throughout the years, leaving a 38 year old, very handsome man who demonstrates authority with very little emotion, and very few words. Unfortunately for him, tragedy strikes as Tamsin and her husband, Gavin, are killed in a horrific car accident, leaving three children behind; all under the age of 12.

Julia Fairfax is Gavin's sister and equally devastated by the death of her beloved brother and his wife. When news of Gavin and Tamsin's will is revealed, Julia immediately quits her job, sells her house and leaves her family in Indiana to co-parent the children with the elusive Lord Douglas Ashton at Sommersgate mansion. Fortunately for Julia, she has visited the mansion as a guest many times for holidays and family gatherings, and always felt an attraction towards Lord Douglas. Although, never really knowing how he feels about her, she carries on and attempts to make a home in a far away place that is nothing like "home."

This is the first book by Kristen Ashley that I have read and the writing alone was lovely. She is VERY descriptive and (at least in this book), drags events, situations and feelings out over time. Nothing is quick, nothing is fast and quite frankly, when I saw that the book was so long, I thought to myself, "this better be a great freaking book!" And what a great book it was! I can honestly say that I never became bored or wished we could "move it along," however, I was irritated by Julia's indecisiveness and non-combative characteristics. Thankfully, she would surprise me, though, and I found myself almost clapping my hands for her! This is a very romantic story about two extremely damaged indiviuals who find love, but have no idea what to do next. It was genuine, it was unpredictable and it is one of my favorite books to date. Simply wonderful.
★ ★ ★ ★ ★
alm melson
Julia's brother and wife died leaving Julia and Douglas(who's sister died) to take care of their 3 children in Douglas and his late sisters castle. Sommergate castle is haunted by the original owners and they won't be set free till true love is once again in Sommergate. AS Julia and Douglas raise there nieces and nephew together they can't help but grow closer together and realize that there's more to there relationship than just friendship. But past hurts from those who were supposed to love them has made them both scared to love, even though they've been in love for 15 years when they first met. This was another great Kristen Ashley story not only are Douglas and Julia great but the entire cast is wonderful I loved every single one of them(with the exception of 3). The relationships in this book were so touching and just as riveting as the main characters. Douglas was another great hero from KA and I loved his persistence in this story. The epilogue had me in tears and I loved that we got glimpses into everyones lives in the future. This book was beautiful, engrossing, heartfelt and hot!
★ ★ ★ ★ ★
karen hartman
I love Kristen Ashley and everything she writes. This is a different type or read from some of her other books, but just as satisfying. Julia and Douglas are thrown together when she moves to England to care for her brother's children. Her brother and sister-in-law have an unfortunate accident and leave their three children in the care of Julia and Douglas. Douglas is a handsome, aloof, arrogant man and lives in a haunted castle. When Julia moves into his house, she is like a breathe of fresh air. It's delightful to watch his transformation as he falls for Julia.
★ ★ ★ ★ ★
dana weir
Douglas is so stubborn and Julia is more so. That is why they make the best couple in this series. Forget that he has a dangerous and mysterious job. Forget she gave up everything to help raise her nieces and nephew in a whole new country. Love is the key to unlocking their own happiness and the happiness of the former residence of Sommersgate. As always Kristen Ashley will give us our Happily Ever After, but it's a wild and sexually tense ride the whole way.
★ ★ ★ ★ ★
pixierot
I have no words to describe how much I love this book. Though there were sad moments I had a goofy grin on my face during the whole read - I enjoyed it sooo much. In fact, I was very sad, not to say mad when it was finished. I could have read on and on and on. The book has a great story, even greater characters - and to say Kristen Ashley knows her way with words is the understatement of ... ever. It's like you're right there, in the middle of the story, the drama, the many, many lol-moments, alongside all the great characters. I sure will read more of her books. And hopefully all of them will give me such pleasure while reading as this one. I say it again: I love this book. A sure re-read. Highly recommended. Plain good.
★ ★ ★ ★ ★
joanne welfl
PLEASE NOTE that this book is listed as the first in the series by KA's website.

I would never have thought I could love the works of Ms. Ashley any more than I already do, but she has managed it!!!!
You will Love this book. It is heart warming, sometimes hilarious, frustrating and soooo much more. I always find it hard to put one have KA's books down, but I found that I was pulled into this book more and more with every word.
The is not just a MUST read but HAVE too!!!!!
This is now and will always be a must go to book for me. I finished this book about a hour ago and I still cannot stop smiling.
★ ★ ★ ★ ★
kelly brinks
This author is freaking awesome. Each and every one of her books totally ROCK!!! Highly recommend anything written by this author. All of her books are sexy, fun, and totally enjoyable. Each series is well worth the read!!!
★ ★ ★ ★ ★
jonathan ems
Kristen, your books are absolutely amazing. Your unique style of writing is so real, it moves me. Two huge thumbs up for this story...and by the way, I love how you let us see what happens to everyone at the end, very detailed! I loved that!! Keep writing!!!!
★ ★ ★ ★ ★
tasneem hiasat
congrats on this book. a great story with a little sadness alot of laughs and a ghost story.. fifty shades without the porn lol. i do recommened for a fast paced page turner in the afternoon. great job ms. ashley.
Please Rate Sommersgate House (Ghosts and Reincarnation Book 1)