The Gamble (Colorado Mountain)
By Kristen Ashley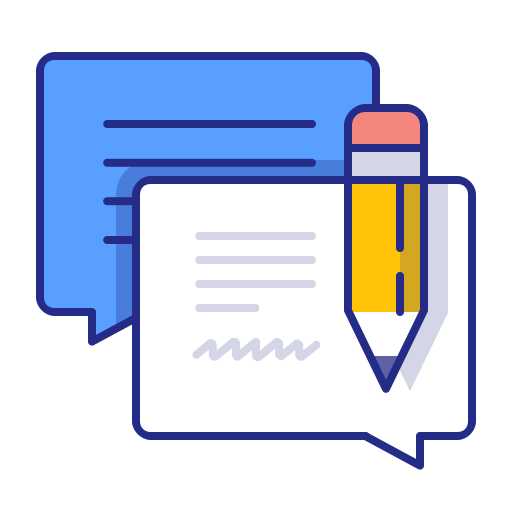 Total feedbacks: 89
★

★

★

★

★

★

★

★

★

☆

★

★

★

☆

☆

★

★

☆

☆

☆

★

☆

☆

☆

☆

Looking for The Gamble (Colorado Mountain) in
PDF
? Check out Scribid.com

Audiobook
Check out Audiobooks.com
★ ★ ★ ★ ☆
jill talley
Yummy Mountain Men! I really enjoyed this book and the characters. I pictured Max in this book as a Joe Managiello look alike! It was a good story and an easy read. A long book, but I like long books :) Another hit by Kristen Ashley!
★ ★ ★ ★ ★
jonas pedersen
I just love anything Kristen ashley writes. This was totally beyond 5 stars. This book had the right mixture of funny and mystery. I pretty much love everything she writes! I started reading different books in the series but I have decided to start with the Colorado mountain series and then I plan on reading all of them
★ ★ ★ ★ ★
eve brown
Another favorite of Kristen Ashley's. She's a spitfire lawyer on vacation and he is a hot alpha male who happens to be in her vacation home when she gets there. One glimpse at her attitude has him hooked. Definitely a great read
★ ★ ★ ★ ★
pyae sone htoon
This book is wonderful! It had an awesome murder plot with a wicked romance! Max and Nina are awesome characters! I love both of there personalities, and that they both have shared a loss that cut them both deeply!
★ ★ ★ ★ ☆
nicole williams
I've read all of the Colorado Mountain books & I have to say this was my favorite! Many underlying stories of deceit, death, abuse, suicide. Nina comes to rent Max's cabin, escaping her England home & her fiance who barely notices she's left. Max has been married, now widowed, but he falls for Nina within one week. Nina still longs to be the love of someone's life & doubts she'll have that with Max since he's already been married. The thing I loved most, besides her nickname of Duchess, was that true compatibility doesn't have to take years, you don't have to have everything in common & be a perfect couple. Throwing money at a relationship, without listening & taking the time to nurture your love, is useless. Such a fantastic story full of many twists & turns!
★ ★ ★ ★ ★
barry bailey
Loved this book , I loved the h she was smart an fearless at the same time vulnerable an unsure . The H was in charge an gone on her which I always love . Over all 5 stars I'll read it over an over :)
★ ★ ★ ★ ★
lisa vegan
This book and series was recommended by a book club and boy am I glad I read it! Full or suspense, a dominating main male character, it was funny in some parts sad in others well written! The story sucks you in immediately and I couldn't put it down! HIGHLY RECOMMEND
★ ★ ★ ★ ★
vitaly
This was a great book!! Not necessarily a quick read either! I was hooked from the first chapter. I'm really hoping that Kristen Ashley plans on writing more "Colorado Mountain" books... And I hope she ties it to this book a little :)
★ ★ ★ ☆ ☆
meels
Nina is a bit annoying with her repetitiveness but she makes up for it with her spunk. I love Max the domineering mountain man and the story is pretty good. I always enjoy a novel about love, loss, and finding yourself again.
★ ★ ★ ★ ★
arnold liao
Love this story and how it all the Colorado Mountain Books intertwined with one another with the Characters. This is more real and what happens in everyday life , that is what i loved about the books. Reality is in the stories
★ ★ ★ ★ ★
steph glier
Love, love,love KA's books, and after each book I say "this is my fave!!!!" until I read the next!!! Her heroes are all hot , and I can totally relate to the female leads.... Minus the crime :-) all her stories are engaging and wonderfully long so the characters and plots are so fulfilling..... Especially her love scenes..... Great inspiration :-) can't get enough!!!!
★ ★ ★ ★ ★
dave carmocan
Well, I only give 5s to the books that really get me to suspend disbelief. There are a few editing quibbles I could make, but as a story this was really really good. A bit long, but since you're in to it, that's actually a good thing.
★ ★ ★ ★ ★
chani
This book was amazing. I loved the characters, the drama, and the little suspense. It was a well rounded love story with a very strong female and male. None of that dumb girl strong smart guy...it was what I call a perfect romance novel
★ ★ ★ ★ ☆
subodh shivapuja
This was a great book. I love Kristen Ashley books, especially the Dream Man Series and thought I give this a try. The story line and characters all go well together in this book. I did think it was a little over done when her hole family starts to show up but over all I enjoyed it. Max is super sexy as a "mountain man", Nina is a cute English/American girl and the loving is hot!
★ ★ ★ ★ ★
rhonda kooyman
I've never been so taken by an author's writing before. She is dazzling, keeps me involved the entire time. I can see what she writes - vividly! It's hard to put her books down. And when I finish one, I'm on to the next one without hesitation. Keep them coming...........please!!!!!!!!!!!
★ ☆ ☆ ☆ ☆
saharam
This has got to be the worst book I've ever tried ro read. If I seen the words Duchess, or Babe one more time, I was going to explode. The author, I guess, was writing about herself as she made her PERFECT. In the book, she could no wrong yet she kept saying "Sorry?". Now, take out all the hard core, step to step SEX and there goes the book. Now, if you like reading close to porn, it's for you, but, I prefer a lovely romance where things are left for you to picture. I did not appreciate, at all, about the finger in the vagina, and every other word starting with F. I will never pick up another of her books.
★ ★ ★ ★ ★
peggy martinez
I absolutely loved this book. Kristen Ashley is one of my favorite authors and I very much enjoyed the whole Colorado series. Definitely enjoyed the whole alpha male attitude going on. I've already recommended this book to all my friends
★ ★ ★ ★ ☆
brent willett
Kristen Ashley 's characters leap off the page and wrap themselves around your heart. I adore this amazingly talented author. Anything she writers I buy and read. The gamble was just adorable. I'm going to read it again....now!
★ ★ ★ ★ ★
meredith
The characters were real and interesting. The story and plot were fast paced and had me from the first page! My daughter recommended this book to me and I will recommend it to my friends. Can't wait to read the next one!
★ ★ ☆ ☆ ☆
walkuli
Although I enjoyed the story itself the Language was disgusting...NO, I am not a snob. I swear along with the best of them. And I'm NOT proud of it. BUT, EVERY paragraph had 1 or more uses of the famous F... word. EVERY paragraph. Page after page. After a couple pages your overwhelmed by it. It looses its shock value and becomes just STUPID. If this is the best vocabulary that Kristen can up with, then go back to English class and work on the language.. Sorry, but the book looses its value, don't bother reading it.
★ ★ ★ ★ ☆
marko ruostetoja
I thoroughly enjoyed The Gamble. It had a good story line and even a surprising twist ending. I devoured it. I didn't rate it 5 stars because of some typos that I found annoying. I've seen much worse, but for a book with this great of a story line, I felt the errors diminished the literary quality.
★ ★ ★ ★ ★
regalreisender
Enjoyable read. She develops her characters and uses humor very well. She also does a great job describing many points in the book that makes me want "more". For example I wonder what Jenna's other jewelry looks like!!!
★ ★ ★ ★ ★
donna dillemuth
By far the BEST read I've had in a long time! So many authors these days just give you small amounts of a good story. This book is filled with so many great things. I haven't laughed and cried while reading in a while. HIGHLY recommend!!!
★ ★ ★ ★ ★
meg du bray
Loved it! Characters were well defined and the story line was engaging from the first page. There was perfect build up to love scenes that were not over done. Can't wait yo read more books from this author,
★ ★ ★ ★ ★
carrie kimbrough
Why disbubwant sibling to read a Kristen Ashley book? Loved every minute of it. Looked forward to each time I could sit down and dive back into it! This might have been my first, but it won't be my last by her!!
★ ★ ☆ ☆ ☆
natalia
Although I'm a huge fan of Kristen Ashley and love, love, love the Rock Chick series, for me, The Gamble just did not pay off. Being a Brit living in America, I found it really strange that some of the American characters in this book would use purely British terminology. As for Max, the way he spoke drove me nuts .... Not so much a "mountain man" as a caveman. The story itself lacked interest and I found myself speed-reading through it just to get to the end.
★ ★ ★ ★ ★
aleica
I am almost done with Gamble. I think this is my third reading. I am enthralled with the entire series. Lady Luck is my favorite. I'm not too fond of Kaleidoscope. I think Breathe is a tad weak compared to the others, but still good. Finished Bounty for the second time two days ago. Too much pondering so I skipped pages. I liked the story line and the people in the story. I own two, Gamble and Lady Luck. Gonna have to purchase the others so I can have them with me wherever I go.

Thank you.
★ ★ ★ ★ ★
joanne
Loved it - have read it a few times now. I know it's a lot packed in but I love the writing style and the story.... Loved it! Hope people give it a go....if it's not your thing then at least you gave it a chance :)
★ ★ ★ ★ ★
lesa
I have read a lot of books in my day, But this book hit the top of my list on the very first chapter!! Never wanted it to end!!! Can't wait for the others to get to me!! Hope they are just as great as the first one
★ ☆ ☆ ☆ ☆
mark guerin
DNF

I realize I'm in the minority here but this is a definite DNF! I got about 53% in, which in itself was a struggle, and was just like F it! I should have known this book would test me once I saw how long it was. Over 600 pages?!?? Ridiculous! The synopsis sounded so promising. The book even started off good. But after awhile thus book grated on my nerves. What's with the stupid nicknames? Mins for Mindy and Neens for Nina! If I never read the word babe again I'd be all good with that. Maybe it's just me but the H should be calling no one but the h "babe!" A brother should not refer to his sister as "babe!" This book had WAY too much going on. Murder, kidnapping, attempted suicides! The writing in this book was aggravating! There's no reason this book was as convoluted and drawn out as it was.
★ ★ ☆ ☆ ☆
alexa robinson
Really wanted to like it because it was about a woman in her late 30's, but it was just long. There were just too many details. Who cares what kind of pillows are on the bed in the cabin where she goes to hide from the guy who is obviously in love with her. I felt like it wasn't edited. It was an ok story with an ok murder mystery and ok love scenes. Too many details about other characters.
★ ★ ★ ★ ★
marysa
I love alpha male stories and Kristen Ashley's are amazing. Haven't read one yet that I didn't like. I thing I may need to move to Colorado. So, Kristen Ashley, are men really like this in Colorado? LOL
★ ★ ★ ★ ★
p ivi
***An Audio Review***

I've decided that my re-reads will be done on audio. With my busy schedule and real life, I don't have time to enjoy my re-reads anymore. The beauty of audiobooks is that you can listen to them anytime. I listen to them when I'm exercising, baking, doing school pick-ups (obviously not when my little munchkin is in the car) and when I'm mucking around on Pinterest. As these are re-reads, I don't need to worry that I'll miss something important or need clarification on a plot point, it's just a nice and relaxing way to keep reading while I'm doing stuff.

The Gamble was one of the first books I read by Kristen Ashley and I have a signed paperback that sits on my shelf and never gets touched. If I want to see the message inside...I look at the photos I took. I want it to stay in mint condition. I wasn't sure how the audio would go, to be honest. Nina's character is an American who has spent a lot of time in England and has a "bit" of an accent. The narrator managed Nina's English accent perfectly while also giving Max a fantastic slow and smooth drawl. I always knew when the characters were changing as there was a slight difference in the accents and the way they talked which made it easy to distinguish them.

Max and Nina's story is still one of my favourites. Nina comes to America from England to have a break from her fiancé and to decide if she really wants to stay with him. They had been having difficulties in the relationship leaving Nina concerned she was making the wrong decision. Unfortunately, Niles, the fiancé, wasn't listening when Nina voiced her concerns and didn't really see any problems with the way things were. It doesn't take Nina long to realise that she doesn't really matter to Niles and his work was a lot more important to him than she was. Even when she finally explains this all to him, he can't be bothered or is too busy to "deal" with it. I was glad to see the back end of Niles.

Max has faced heartache and managed to keep going even though he's not happy. When Nina rocks up to his house for her holiday, they realise a mistake had happened and Nina's holiday destination will need relocation. Stuff happens, Nina's sick, the plans are a mess and Max ends up having to nurse Nina back to health. It doesn't take Max long to realise that Nina is awakening feelings in him that he hasn't had for a very long time. He knows he wants more with Nina and doesn't want to see her return to England. When Niles eventually comes out to see what the problem is, Max explains to Niles where he went wrong and why he doesn't get to keep Nina.

The Gamble is at times funny and at times so sad you can't help but shed a tear. All of these emotions are hard to hold back as you're sitting in your car out the front of your kid's school. The squirming at the set of lights when Max is speaking all husky and smooth, demanding that Nina "tell him" (while he's deep inside her) the words he wants to hear. The crying when your heart is breaking for the woman who feels dirty and unclean. The laughing out loud when Nina turns into Zombie Nina in the mornings. But generally, this book just leaves me with a smile on my face.

I still love The Gamble and the audio just reinforces my love.
★ ★ ★ ★ ★
estar
This is the 1st book of the series and it is full of twist, drama, and some very steamy scenes. I could not wait even a day between the next book to find out what transpired between all the burley mountain man.
★ ★ ☆ ☆ ☆
lezaan
This book would have benefitted greatly from an editor who would have cut at least 1/3 of the copy and worked to make some of the dialogue less over the top, added pronouns, and made Max speak a little less "mountain man". The first half was pretty awful and I almost quit reading several times. The words, "um", "Max", and he "silently shook with laughter" (what was so cute about Nina, I did not understand), were the majority of the text. I eventually started skim reading. In the second half the story finally picked up, and although it was still pretty over the top and unbelievable, it at least moved, which saved it from a one star rating.
★ ★ ★ ★ ★
uguisumochi
Another great start to a series by Kristen Ashley.

Again strong male characters and fiesty, smart females navigating through a myriad of sensitive issues. Love the strong family and small-town values even busy-body. Characters are multidemnsinal and some are a hoot.

Love this series & enjoy rereading it.
★ ★ ★ ☆ ☆
sarah meyer
I didn't like this book at all at first, but stayed with it to give it a chance. I didn't like how Max's character talked like a caveman. I eventually got into the story and enjoyed it, but there were too many sideline stories and the book was too long. The ending was too over the top and just didnt jive at all. I was really mad when I finished the book, because the ending was so ridiculous. The epilogue was boring and too long as well. I agree with other reviewers the book would have benefited from a more thorough edit and a stronger, more probable ending.
★ ★ ☆ ☆ ☆
beetz criado
Awful Foul Language - really took away from the story the author was trying to tell.
Could NOT finish the book.
Plot jumped around, reading a paragraph, turned the page and had to go back and see if I missed something. In other words, terrible editing.
★ ☆ ☆ ☆ ☆
comtesse despair
I have given this author several chances, especially because her books get such high ratings! I loved Knight, but then found every other book I read is basically the same hero, but written in different scenarios. Like a motorcycle club, a mountain man, etc. The dialogue from the heroes is always flat and cromagnon like. I could handle it in one book, but one after the other is too much. There needs to be some diversity in her characters! I couldn't even finish it.
★ ☆ ☆ ☆ ☆
cynthia riesgraf
I am bewildered at all the "I loved it" reviews. This is the only book I've tried to read by this author - are all of her books written in first person? It was bizarre and made it even harder to get into the story. The writing was so poor, I couldn't get past the second chapter. Ugh.
★ ★ ★ ☆ ☆
dmitry ivanchuk
Still love how Ashley is able to write a story , I truly love her style but in the gamble the story was a little too weak to grab my interest for long time. The plot was kind of old , the H first got all jerky with the h and then fall in love the next day........ The h in the story is funny but all the family involved converted the story in a lit chick adventure , which regretfully was not what I was looking for.
★ ☆ ☆ ☆ ☆
missy
I loved the story line, but don't understand why all the filthy language is necessary. I think this would have been a MUCH better book without so much of the "f" word and without ANY of the "GD" word. If the language had been toned down my rating would have been much higher. If this is the norm for this author I will probably not purchase her books again.
★ ★ ★ ★ ☆
debbie rubenstein
As always, Kristen Ashley has done it again.

A new series, and the first book is a winner. I only ordered the first book to make sure it was up to her level of writing, but now I'm ordering the remainder of the series. I read the first book in 2 days,so can't wait to get started on the next book.Kristen Ashley writing at her best, no surprise there.
★ ☆ ☆ ☆ ☆
noura alabdulkader
Max, the Colorado mountain man, continuously used language as if he was an uneducated street punk. I won't be searching for this author's books. The story line was interesting and well constructed but, the 'hero' was an animal.
★ ★ ★ ★ ★
laura cowan
I've loved all her books. I'm so totally drawn into them. Once I'm done reading I have to remember there fiction,there are no men like she describes. But I do enjoy to read and temporarily forget that.
★ ★ ★ ☆ ☆
brandy cook
THE GAMBLE by Kristen Ashley.

STORY BRIEF:
Nina was raised in the U.S. but spent several years in England which gave her an English accent. Her past boyfriends were jerks, thieves, cheaters, and beaters. Recently she became engaged to Niles who doesn't listen to her, doesn't think about her, doesn't worry about her, and never calls her. He is a workaholic who watches TV when not working. Nina planned a vacation without him to have a time-out to evaluate their relationship. She booked two weeks in an A-Frame house in the mountains in Colorado. Max lives there and rents it out when he's away on construction jobs. His rental agent made a mistake. Nina shows up during a snowstorm at night. Max is there. She doesn't want to, but she ends up staying there with him due to weather and other circumstances.

REVIEWER'S OPINION:
This is the second book I've read by this author. I really liked "Sweet Dreams," but I can't say the same about this book. It started out good, but slowly got weak. By the end I lost interest in Nina. The main characters are Macho Mountain Man Max and uptight, low self-image Nina. The only thing interesting about her was that she was quick to retaliate with anger and insults on behalf of others when she saw an injustice. Max chuckles a lot and is amused by her.

The author relies too much on "inaccurate assumptions to create conflict." See Spoilers below for examples. I could handle that if it were about minor things in the story, but I didn't like it as the major reason for repeated conflicts between the main couple. The result was she treated him bad. "Sweet Dreams" was much better. In SD the guy would be a jerk and say something bad which was a legitimate reason for the girl to be confused, angry, or hurt. Other readers might be ok with this, saying Nina's history has been with losers, so she expects Max to be the same i.e. she is dysfunctional. But it wasn't entertaining for me. It was a bad taste in my mouth.

Nina also lies about minor things to avoid intimacy or conversation. For example, when they have a quiet moment together she lies and says "I'm hungry, let's go." I've listed several pet peeves on my profile page. This story uses three of them: 1. inaccurate assumptions to create conflict, 2. lying and not following one's feelings, and 3. breaking up because you are afraid you might be hurt in the future. Again, I don't mind occasional use, but not as the major source of repeated conflicts between the main couple.

Another problem, Nina's dialogue bothered me. It seemed like most of her dialogue was saying "Max" without finishing her thought, as if her own thoughts were interrupting her, or she was too shy or hesitant to finish her thought. She also said "um" a lot to almost everyone. This hesitancy was ok as a character trait, I guess, but I felt it odd.

What I did like was the author's writing style with dialogue showing emotions and relationship development. I enjoy the way the author creates and shows characters. There were a lot of neat secondary characters. And I enjoyed the secondary stories.

Like SD, this book is long, at least twice the length of most novels. Even though I had some problems, I was interested enough to keep reading. I wanted to know what would happen. So that's a positive. For info about the author see my review of "Sweet Dreams."

DATA:
Kindle count story length: 16,634 (998 KB). Swearing language: strong, including religious swear words. Sexual language: moderate. Number of sex scenes: 8. Setting: current day Gnaw Bone, Colorado. Copyright: 2011. Genre: contemporary romance.

CAUTION SPOILERS:
Nina assumes incorrect things about Max and then acts angry toward him. But it's all in her imagination. For example, she and Max like each other. Then she sees a picture of Max's former wife Anna who died 10 years earlier. Nina thinks "Anna was so beautiful that Max couldn't possibly love me after loving Anna," so for the rest of the night Nina is mad at Max and won't talk to him. Second example, they have just had sex for the first time. Afterwards Max is gently touching her and says "We've known each other for a week now." Before he can finish speaking, Nina immediately gets mad and wants to stomp away because she thinks he's going to break up with her. Third example, an acquaintance tells Nina that Max only loved one woman in his life (Anna) and Nina would always be second best. Nina believes this and immediately moves out without discussing it. She's never even asked Max about Anna. This is no fun. It's contrived drama.
★ ☆ ☆ ☆ ☆
vicky wood
I'm skipping pages and debating whether or not I should drop the book completely. I do not understand what make Nina cute, to me she appears dumb, plain stupid. I'm sick of their coffee and endless "What", "um", "no I'm not" etc... I hope this murder line picks up... And what's with F*** every other word? I use it myself, but not in EVERY sentense. Fancy Nina ears don't find it annoying??
★ ☆ ☆ ☆ ☆
farras abdelnour
Brought to you by OBS reviewer Heidi

Nina Sheridan feels stuck, after several bad boyfriends she's finally with a good guy, Niles, and is even engaged to him! However, the relationship is rather stagnate and she's not sure if he's the guy she *should* be marrying. She's decided to take a time-out from their relationship to try and figure out the right move for her.

She booked a beautiful A-Frame house in Colorado for two glorious weeks. But after flying half-way around the world and driving through a snowstorm to get there, she discovers the house is occupied when she arrives, by its very sexy and very arrogant owner, Max! He tells her that there was a mistake and that the house is not available and directs her to a nearby hotel. But on her way to the hotel she ends up in a snowy ditch, but wakes up sick as a dog in a bed in the A-Frame with the sexy mountain man taking care of her! And, when she tries to leave, he won't let her, keeping her car keys in his pocket and blackballing her with the local taxi company to make sure she stays put!

Max sees a definite chemistry between Nina and himself and wants to see where it can all lead. But the small town of Gnaw Bone just keeps finding ways to make it to his house to interrupt him!

Meanwhile, one of Max's enemies has been murdered and everyone is a suspect, including Max! And, before you know it Nina's skills as a lawyer or being put to the test!

Can Max convince Nina that he's the guy for her or will she go crawling back to her boring fiancé who obviously doesn't deserve her? Only time will tell …

I have a lot to say about this book, but sadly none of it is positive. This is obviously me being my usual over-critical self, I think, as I have several friends that have read and loved this book and I've seen all positive reviews for it, but I really didn't like it at all.

The main reason I detested this book is this couple is the exact kind of couple I hate in books. I found Max to be a domineering jerk and Nina to be the girl that makes excuses for his behavior and then starts questioning her own actions and how could she be so horrible to such an amazing guy. Barf! Let's see … you come to rent this great house you booked online, you get there and the owner sends you away in a snowstorm! You then wreck your car, he finds you and takes you back to the house. He cares for you through your illness, which is nice (but seems highly unrealistic) except he uses this opportunity to see you practically naked and to cuddle with you in bed! After you start feeling better he basically holds you hostage, keeping you from any form of escape so that he can see where the chemistry leads and so he can get your underneath him in bed. He uses his brute strength to keep you right where he wants you, attached to his side with his arm around you until you sadly mistake his actions for love. Stockholm syndrome much? You then have to deal with his slutty ex and nosey townspeople and bitchy sister and he has to stake his claim to you publicly wherever you go. And whenever you ask a question that he doesn't answer right away you quickly apologize and tell him not to answer. And, don't even get me started on the things that make him unhappy …

Then we get to Anna, Max's deceased wife. Once Nina finds out about her, not how she died, but that she ever existed at all, she gets upset that she's not his true love and wants to try to leave. I'm all for her leaving because he's a jerk, but not for such a stupid reason. Then, much later, when he finds out that Nina knows about her, Max has the audacity to get mad at Nina for not telling him she knows because he's been so worried how to bring the topic up and how dare Nina not think about how that makes him feel. Really dude? You have got to be f'ing kidding me! And worse she agrees with him?? How could she be so selfish when he's been nothing but good to her and he deserves better (her thoughts). I swear this relationship is like a really bad DOM/Submissive relationship, but without the BDSM and it just screams toxic to me!! So this, my friends, is why I couldn't like this book because I hated the couple involved. And of course the book was super long for a book I hated …. Over 600 pages of this garbage. And, I'm also a "just one more chapter" person …. "Just one more chapter and I'll go to bed" and these chapters are mega long…. "Just one more chapter" was 100 pages at one point! I think these chapters could have and should have been broken down smaller than that, much like the entire book!

I also found the many run-ins with one bad guy was overkill, then the big reveal at the end had another person responsible for way too much.

The one thing that makes me happy about this book is that I'm finally done reading it!!
★ ☆ ☆ ☆ ☆
dave mankin
I could not finish this book. I chose it because I'd read a different book by this author and thought it was pretty good. I liked the premise, but I got halfway through it and simply had to quit reading.

The hero is rather selfishly bull-headed, (he constantly interrupts the heroine and is always "telling" her what she wants) and the heroine is one of the most annoying characters I've ever run across. She's whiny and weak one minute, and then a complete know-it-all in the next. The idea that the heroine would be willing to give up everything and move from England to Colorado after knowing the hero for less than a week is utterly ridiculous.

I started thinking that the story should be about over, and realized I was only half-way through. The author hadn't really even touched much on the identity of the murderer, and I was already bored with the entire thing. It was far too long, and I just didn't care enough about any of the characters to keep reading.
★ ☆ ☆ ☆ ☆
ritesh sheth
Terrible book.

Many sentences are one single word: F***, Babe, Max, Sh**, Um, or OK.

If that's not your idea of good writing, pass on this book.

This book reminded me so much of 50 Shades of Grey. It was about that "well" written. It was about that explicit. It was that corny. The dialogue was that redundant. And the male protagonist was that self-centered and overpowering.

The heroine is weak and stupid. She is barely verbal. She floats along in a near zombi state letting events happen to her, totally overwhelmed by everything. Anytime she thinks of speaking up for herself, Max restrains her physically, and all she can say is "Max," a syllable I need never hear again.

Yet, we're supposed to believe this woman is tough, independent, a scrapper. A life saver. Even a lawyer! Ha! In real life, she'd be lucky to get a job at a fast-food place.

In real life, she would seriously regret getting involved with this guy. They would have a terrible, terrible life together. It may seem "romantic" to have a guy physically restrain you, push you into bed, snarl and growl at you, be ready to exchange blows with every man who crosses your path . . . but in real life, it would be a nightmare living with him.

Also, Max's best friend Brody apparently has the hots for his sister. "She is my world." Seriously? What adult man calls his sister "his world"? Brody also pulls Nina (the heroine) into his lap and kisses her to thank her. Seriously? What adult man pulls a woman into his lap to thank her?

Every other character in this book is either pure down-home sugar sweet or pure evil "she bitch from hell." There are no normal (real) characters. It's just a bizarre book. Way too long. Way too much foul language. Way to much sex instead of plot or even conversation. Was there no editor at all? Just, no.
★ ★ ☆ ☆ ☆
lasairfiona smith
I've read this author's Fantasyland series (which was OK, but the books were essentially the same heroine and hero in a slightly different situations) and haven't read anything since. I picked this up because it was free, and I can see why it would be, because if I had paid for it, I would have returned it. Nina had some redeeming features - she was fiercely loyal to her friends and didn't mind putting herself out there for them. For a serial womanizer, Max was very open and communicative, even if he had to have things his way all the time.

The bad seriously outweighed the good. This read like a decades ago pulp romance novel. Nina was pretty perfect, but she lived through and overcome some pretty hard knocks. Max was pretty perfect as well, despite his own deep in the past problems. They came together in insta-love, and that was pretty perfect, too. There was just nothing edgy or interesting about either of them and their perfect faces, clothes and house. The bad guys were caricatures. There were soooo many secondary characters that they got in the way of the main story, and most of them were charming oddball types - that grated. Their side stories were not all that interesting because you've seen these characters in tons of romance books. When it came time for the underlying plot to resolve, I almost didn't care. The "who done it" was not all that surprising in some ways, but the resolution scene itself was like a bad movie, as the perpetrators essentially spilled their motivations direct to camera. Cheesy.

The writing itself left a lot to be desired. The overused Mountain Man expression - I get it, every man who lives in Colorado in the mountains is physically imposing, super handsome, and a caveman. Max had a scholarship to Boulder, but he spoke like an uneducated backwoods hillbilly half the time. The British English mixed in with American English - sometimes Max was using British English, too, when he wasn't speaking like a bad MC 1%er is imagined to in most of the MC romance genre. The tonality was kind of whimsical as well, and given how strange the the majority of the characters were, it was in stark contrast to the underlying tragedies all around the town so it fought against creating any plot tension. Most of the time I forgot that someone had been murdered, because the author herself acknowledged she had created a soap opera (when she likened the town to Peyton Place). The book would have been 1/3 shorter if the author hadn't chased every character down a rabbit hole. Net, I certainly wouldn't pay a dime for the next book in this series, and I'm not sure I'll read this author again.
★ ★ ★ ★ ★
namita
>Book Review – The Gamble
>I am an independent reviewer. This book is the 1st in the Colorado Mountain series and ends in an HEA. Max is a widower. He is a bit of a man whore with a heart of gold. A mix-up on a rental for his A-frame in the mountains brings him in contact with Nina, a lawyer from London. Nina is engaged, just lost her brother to suicide and is questioning her future. She decides to rent a place in the Colorado mountains to take some time to re-evaluate. When she finds an attraction to Max, her life really takes a turn.
>The story deals with some huge plot elements including rape, murder and abuse. The best part of the story is Max and Nina dealing with Nina's feelings of inferiority and Max's temper. Watching 2 strong personalities come together is awesome. There is a lot of humor especially from Nina's mom that keeps the book light.
>The only issue I had with the story was trying to believe that Shauna and Max would ever hook up. Max seems way too smart. This book is appropriate for an adult audience. I am giving this book 5 stars. I love the length of the story.
★ ★ ★ ★ ★
basil godevenos
Siggggh, is there anything better?
I'm such an obsessive fan girl of Ms. Ashley. This one was no different. It seems I've gotta follower who likes to thumbs down my every KA, review. So I'm just gonna gush anyway. Mild spoilers, so read at your own risk.

In this one we have Nina... on Holiday to a beautiful A-frame, cabin in the mountains to take a time out from her life. She's content with things, with her life and her fiance, but it's just kind of bland. She's content, but not happy. She needs a time out to think on if this is the life she really wants. A workaholic husband who doesn't seem to care much about anything except work.... He's safe and dependable, but not much else. Things don't go as planned though, when she arrives at the booked A-frame that she spent hours, traveling to from England and that's where she meets Max.

Max, I wasn't sure of at first. I didn't like the way he talked to Nina or the way he handled the whole mistake that was made about the booking. He quickly made up for it though. His alphay, mountain man ways... He was impossible not to fall madly in love with... he didn't really give Nina a choice. After Nina comes down with a terrible flu and Max nurses her through it... she fits into his life, going on her vacation time away , staying with him. He shows her what she's been missing with the fiance, who by the way, never once reaches out to her, or takes her calls, even though she's been out of the country for days, by the time she finally does reach him. What a douche, eh?

Things are interesting in the mountains of Colorado... we meet all kinds of interesting people, with several different story lines going on, while these two get together. We have murder, betrayl, kidnapping, assult, fighting and an attempted suicide... So, yeah.. there's a lot... but Nina's a Bad-A-S-S... for real, not only does she not let Max get away with anything, she holds her own with everyone that seems to be out to get her and Max and also helps his best friends little sister in a way that had me sobbing my eyes out. Of all the things that Nina has been through and dealt with in her life, losing her brother Charlie to suicide was one of the worst... which means when it comes to Mindy, who she grows to care for during her time there.... it hits her hard and I love how she handeld it.

Like I said, there was so much happening with so many people in this story, it was a page turner that I just couldn't put down,. I re-read it, at least once or twice a year and I can't get enough of all these Mountain Men in this series... as well as all the other ones too, but this one is no different.
It takes a LOT for Nina and Max to get to their happily ever after, but like all things Ms. Kat does, they do eventually get there and it's incredibly sweet.
I love how Max loves her...I think he does from the beginning and he doesn't pull any punches to get what he wants... even if he has to railroad Nina and her smart mouth to get it. I just love it.
If you haven't.... you need to read this.

5 well deserved, underrated stars from me!
★ ★ ★ ★ ★
claudia webb
Amount of sex 3 / 5
How explicit 3 / 5
Story 5 / 5
Overall: 5 / 5

When I am in the mood for a steamy romance that features a strong alpha male, Kristen Ashley is my go-to author! She does a fabulous job of creating characters that are well developed and with so much depth. The Gamble is the first book in the Colorado Mountain Series and a 600+ page romance. Even with it being longer than the average book, I was completely enthralled. The storyline is emotional, suspenseful, steamy, and full of drama.

In the story, Nina is currently unsure if her fiancee is the one, and decides to take a vacation to Colorado by herself. She rents a cabin for two weeks and plans to evaluate her situation. Max is often out of town and rents out his cabin when he isn't home. He is a very private man and completely swoon-worthy. Unfortunately, there was a mistake with the schedule, which leads to them meeting very awkwardly.

It's a must-read romance for all KA fan's and those that love a completely delicious alpha male!
★ ★ ★ ☆ ☆
clarabel
First let me say I'm a huge Kristen Ashley fan. I've read most of her books and really like her style. I mostly listen to audio books and although I loved the underlying story, this book was hard to listen to. I bought it on audible and although the narrator did an excellent job, it got to the point that Nina drove me insane! It happened early on in the book so it was very hard to listen to the rest of it. It was her yelling Max's name every 2 seconds over and over or saying "Sorry?" a million times. I couldn't stand to hear it anymore. There was a lot of parroting going on so a lot of the book was repeated which made it a lot longer and slower than it needed to be. The love story, other characters and plot were interesting but I just felt that it would have been much more pleasant without all of the repeating and Nina constantly yelling Max's name – and I don't mean in the throes of passion.
★ ★ ★ ★ ★
deedee light
4,5 stars

1st read in 2014 = 4 stars
2nd read in 2018 = 5 stars

I did a reread of the book 'The gamble' by Kristen Ashley. I must confess that I enjoyed it even more than I remembered the first time that I read it. It's stories like 'The gamble' that made me fall in love with Kristen Ashley her writing. You have the super alpha man and the very sassy, emotional woman. And then you have all the people around them, their families, friends, neighbours,… They're all nosy and maybe even a little bit crazy but I like it. And then you have the emotions! My god, this writer really knows how to play with my emotions! I just adore it.
This story is told from Nina's POV. The couple are in their forties so that's a change from the New Adult books.

I'm already looking forward to rereading this book again in the future!
★ ★ ★ ★ ★
crathob
So I finally got a chance to read this series. I thought this story was that Nina cheats so I put it off and I'm so sad I did because I read most of the series. I had to give it a try and I loved it, I went back to the first story and I'm glad I did because Nina was great. Nina goes to her cabin she rented only to come in contact with Max owner of the house. Max lost his first love but found it again in Nina, a strong woman who takes no crap. Coming to the small town she didn't realize that she will be victim f abuse from a guy she doesn't know and also become friends with everyone in the town. She especially was not expecting to fall in love with Max. While finding the love she didn't expect to be in the middle of a murder but with max at her side, he refuses to get caught up. In between getting to know each other they encounter her father whom she hates and her mother who can be nuts but loving. Max is a great guy who works hard for his land and works harder to have Nina's love.
★ ★ ★ ★ ★
rocki
Sweet, hot, mysterious… The Gamble brought out all the feels! Great characters, a solid plot, and so much romance.

Not sure my The Gamble review will be all that coherent, because I'm still a bundle of feels over Nina and Max! I loved both of them from the very start. The little nicknames, how Max took care of Nina even if he wanted her out of his house at first, and the incredible chemistry between them. I have always enjoyed KA's stories, but I have to say that this one really had everything going for it. There is a mystery, an annoying father, new friends to meet… Plus, there are some past issues in both Max and Nina's lives that need to be dealt with.

I loved that in The Gamble, Nina came to Colorado to reflect on her life, and on her future with Niles. Even before I met him, I really didn't like him. No matter what, when your fiancée needs a time-out to think things through, the guy should have asked himself some questions – and he really should have called her to see how she was doing. Max just got to me from the very start. Even when he treated Nina a little badly when she showed up at his door – she had rented an A-frame for two weeks, but there had been a mix-up and Max was home – there was just something about him that made my heart sing. And the way he called her Duchess because of her supposed English accent (and that made me laugh so hard!! my Norwegian friends tell me I have a foreign accent when I speak Norwegian now – after 26 years living abroad).

As I said, there was a lot more to The Gamble than the romance, though! There was a murder, there were some really nasty people who were kind of close to Max, and there were also some amazing people who were closer to him. The small-town feel to the story was great, too. Everybody knew each other in Gnaw Bone, and while in some ways that can be a bit difficult, it also brings a lot of hilarity to many situations. And it was so nice to see that the towns people were happy to see Nina with Max, and kept pushing her to be with him…

Of course, things weren't exactly easy all the time in The Gamble, but the drama and the mystery worked so well for me, and even with over 600 pages to read, it was a fast read for me. I absolutely loved Max, and Nina was great, too. The side characters were so well fleshed out, and I really felt like I was inside of the story, in Gnaw Bone, and I could have stayed there even longer. Written in first person perspective from Nina's point of view, and in past tense, I got to know her very well. Through the dialogues I also got to know the other characters, and I felt right at home
★ ★ ★ ★ ☆
srujan gudelly
In true Kristen Ashley style, I was once again slowly, but very surely, sucked into another one of her books. I've come to love the way she so carefully introduces us to each one of her characters. The way she world builds and the subsequent strengthening of the connection to the story as a whole that stems from this. Without realising it, you may just find yourself so fully immersed into their world, that each character feels like an old friend each time you pick up where you last left off.

The Gamble is the first book of Kristen Ashley's Colorado Mountain series. It's Nina and Max's story, which takes place in the stunning, snowy, Colorado Mountains. Nina arrives from England to the beautiful A-frame she's rented, ready for her time out away from her boring life and uncaring fiancé. Only to find that the owner of the A-frame, Max, is home and so there's been a mix up with her booking. Nina, who was already feeling under the weather on her long trip, falls ill with the flu after leaving the A-frame, on her search for a hotel in town. Max finds her rental car in a ditch, with her asleep and sick inside. He takes her back to his A-frame, nurses her back to health for a few days and their relationship seems to only grow from that point on.

Kristen Ashley is renowned for her ability to create some amazing alpha males. And Max doesn't disappoint. He was domineering, blunt but could also be very sweet. And OMG, I loved his nickname for Nina! The Gamble is told from Nina's POV, which was an experience in itself. Nina is head strong, feisty, stubborn, frustrating and irrational. She's also kind, funny, caring, strong and her vivacious personality draws others in, making it easy for her to befriend almost anyone. I honestly couldn't help but love her too.

"You should know, Max and I are fighting and I won't be speaking to him throughout dinner. I hope that won't ruin anyone's night."

Even though these two had what seemed to be a whirlwind romance (of which evolves quickly over the course of two weeks), I was captivated by everything about them, the secondary characters and the beautiful town of Gnaw Bone.

KA's signature style of writing is much like many of her stories in nature. Meaning that it's a slow burn kind of love for me. But once she's finally pulled me right in, I can't help but willingly lose myself within her words. Her writing is descriptive, maybe too much so at times, but I've learnt to appreciate that and accept it for what it is. Epic in its uniqueness. Enthralling in its quality. And totally addictive once I'm truly within its grasp. I can't wait to continue on with my binge reading of this series.

"Life has enough obstacles planned for you. Stop putting up your own and just live it."
★ ★ ★ ★ ★
peter leinweber
I have a feeling that I will look back on this book for years to come and remember how it was one that made me fall in love with Kristen Ashley's writing. Within the first few chapters I completely understood why so many people raved about this book to me. The Gamble was the perfect combination of romance, humor, mystery, and suspense. Usually when I read a book I find myself identifying or liking one of the main characters just a little more than the other. I can honestly say that while reading this book I had equal love for both Nina and Max. The circumstances of their relationship were a bit unconventional, but I truly loved every minute of their story. As an added bonus the rest of the cast of characters made for an extremely entertaining read.

From her first encounter with Max I just knew I was going to love Nina. Her feistiness, intelligence, and wit were all immediately noticeable, but it was the kindness and sensitivity she showed to Max's friends, especially Mindy and Bitsy, that I admired the most about her. Over the years Nina's love life had many more downs than ups, and she was truly deserving of a man who would love her and treat her right. It was immediately clear that boring Niles was not the guy for her, and she could have something great with Max. However, Nina was one stubborn, ballsy, and tough lady who was determined to give him a run for his money. She was definitely resistant to the possibility of a relationship with him at first, but it was quite amazing how seamlessly she fit into his life once she opened up her heart.

I absolutely adored Max. That man could do no wrong in my eyes. He was such a strong, domineering man, yet at the same time he was kind, thoughtful, and loving. Even in the moments when he was gruff and demanding I found his actions to be incredibly endearing. My favorite thing about him was how unafraid he was to show Nina affection and tell her how he felt about her. His repeated use of nicknames like babe, honey, and especially Duchess made me love him even more. The constant banter between Nina and him was hilarious. They were so perfectly suited for one another, and I enjoyed the way they challenged each other and didn't let the other person get away with anything. When they were together I couldn't stop laughing or smiling. The bond the two shared was special, and I truly felt in on every page of the book. Add in a lovely epilogue that made me bawl like a baby, and this was a beautiful story that I would wholeheartedly recommend.
★ ☆ ☆ ☆ ☆
josh summers
The way the hero speaks to the heroine is totally repulsive. His constant description of how he is going to f*** her and the way he makes crass and gross comments during any intimate moments is a total turn off. Gag! What woman would find that romantic is beyond me!! Couldn't finish it.
★ ★ ★ ★ ☆
margo iserson
The Gamble by Kristen Ashley is a very sweet and swoony romance novel. It has all the small town feels that I enjoy, the alpha male that makes my heart swell, a heroine who I could easily befriend, and a little added suspense to make it interesting. On the downside, I found this book to be extremely long which, at times, made it hard to stay focused on the story. Even more, at some points I knew that if I just skimmed the pages that I wouldn't miss anything of particular importance. And honestly, I didn't. A lot of the story (even though I enjoyed reading it) was repetitive. I mean, how many times in a week long period can two virtual strangers get into so many arguments? This went on... and on... and on... Sure it was fun at first, but then it got a little annoying. In light of all this though I still feel like the novel should receive at least 4 stars because the story line and the characters are truly phenomenal. And based off of this one, I am going to go into the next novel with enthusiasm (even though that too is very long) because I adore the way Kristen Ashley delivers these stories.
★ ★ ★ ★ ☆
lokizaya
*audiobook review*

I think the narrator of this book did a fabulous job with all the different accents she had to handle - deep country male, bitchy uppity female, snotty woman, British lady, relaxed moms, worried and damaged younger women, irate mountain man. She did the accent and the transition so smoothly and so well. She'd slip in and out of the accent so well, I'm not sure if she really is British or not. It all sounded so natural.

Sometimes an accent can pull your focus away from a story, take it away and put it on the accent. how ever, this made the story that much better. It brought Nina to life so much more. Brought Max to life. Even Bitsy, Cammie, Shawna, his mom, her mom, Arlene, everyone.

This book really did encompass everything. Every drama a woman can go through, every drama a small town can go through, every experience a family or circle of friends can go through. Everything that can shake someone's world, destroy someone's world. There were twists and turns every time you thought that the characters may have hit smooth waters. KA throws kinks in the story every single chance she could get. But the story also covers everything that can build a woman back up- family, friends, love.

The one thing I will say is that to me, this audio did feel like it took a long time. a very long time. while the story is addicting and awesome, it was very, very long. Every time I thought it was over, there was still more to go. So while the narrator and story were fabulous , the length was a little .... rough
★ ★ ☆ ☆ ☆
slagour ahmed
Nina Sheridan is an American lawyer who has been practicing law in England for several years. She decides to take a break from her fiancé who has been consumed by his job and barely knows that she exists. She takes a flight to Gnaw Bone, Colorado where she has rented an A-frame to rethink her engagement. Upon arrival, she finds an error in her reservation and she starts her adventure butting heads with Holden Maxwell (Max) who just happens to be the owner of the A-frame and Gnaw Bone's most handsome and eligible bachelor.
First of all, I was disappointed in the characters. Nina says okay to whatever Max orders her to do. In other words, if he said jump she would ask how high? Certainly, not like any women I know. As for Max, I don't know why any woman would want him regardless of how handsome he is. He only knows about six words: baby, darling, honey, you're cute and the f-word which he uses with all of it's derivatives on practically every page of the book.(644 pages)
I personally feel that completely explicit details in a sex scene and vulgarities on almost every page are not necessary to write a very good book or to sell one. Even though I enjoyed the storyline, the f-word got old pretty fast. I would have given the book a higher rating if not for that.
★ ★ ★ ★ ★
sharon hardin
This was my first Kristen Ashley but it definitely won't be the last. Within a few pages, I knew it was going to be a 5 star book and the feeling only grew stronger as the plot progressed. It just kept getting better and better! Even now, a week after I finished, I cannot handle how much I loved this one. It made me laugh and cry. I loved watching Max and Nina get to know each other and then take a chance on love. Max's persistence and determination was downright endearing and I adored watching Nina win over the whole town, calamities aside. The couple had more than a few obstacles to overcome and my heart was in my throat for a couple of them. I fervently hope men like Max really exist because I am still swooning over him. If a real life version appeared at my door, I would be set for life. I didn't even care that Ashley gave him hardly any flaws- seeing how good he was for Nina was enough for me. The resolution was more than satisfying. I can't wait to read more of this series!
★ ★ ★ ★ ★
sophie rioux
4.5 "Mountain Man & His Duchess" Stars for the story and 5 Stars for Emma Taylor's narration!

All I can say is that Kristen Ashley is one super talented writer! I'm not sure too many other authors could possibly keep my interest for over 25 hours of audio!! However, The Gamble is one of the few exceptions that is sure to keep you coming back for more until you have devoured the entire saga. Moreover, not only does The Gamble contain a fantastic romance between the irresistible, alpha hero and well matched heroine, but there are also a number of interconnected side stories with a multitude of characters to keep you entertained along with the romance. There is even a big heaping of suspense, one of my favorite romance sub-genres, which will keep you guessing until the end.

Not only is the story first rate, but the narration by Emma Taylor is superb! She nails each one of the characters in this story with the perfect personality, and geographic, appropriate voice! Moreover, her way of telling the story adds to the allure and suspense, and without a doubt makes this romantic suspense title all the more mesmerizing to listen to!

All in all, The Gamble is a classic Kristen Ashley romance with an outstanding narration. If you're a Kristen Ashley fan, and haven't yet had the pleasure of listening to The Gamble, then I highly recommend you do.

Source: Library loan.
★ ☆ ☆ ☆ ☆
anthony chandra
I cannot believe this book has an average of so many stars. Seriously, the male lead in this book, Max, is deplorable. No woman having any self-worth would fall for such an abusive, controlling person. Was this supposed to be a romance novel? The way this book is written, I can only assume the author (very loose use of that title) has never experienced a kind, romantic, loving, sensual relationship.
I agree with others whose reviews said the writing is poor, very repetitive, etc. "Um, sorry?" and "annoying" are used way too frequently. Expand your vocabulary. I also agree this book could have been a short story, as Max clearly is a caveman character. Just knock the woman over the head and drag her back to the cave. I'll pass on any future books from this "writer". (Sorry if this sounds too harsh, but as an avid reader, I expect so much more.)
★ ★ ★ ☆ ☆
gladz
2.5 stars because while I didn't hate it (side characters and plot was good), I disliked the main characters enough that I didn't quite like this book.

Max was definitely not my favorite alpha male hero and that really colored my views on this book. It also didn't help that Nina was just too much of a doormat when it came to Max.

Kristen Ashley certainly has her brand of alpha male heroes (except for Play It Safe and Three Wishes). The vast majority of them speak a certain way, and they behave a certain way. The behavior pretty much amounts to: "OK, so you're the love of my life, an' I've been through some pretty rough shit in my life, an' I know what I want an' what I want is you, an' I know you want me, so I'm not going to waste time going through stuff that most couples need to go through, but just get right to the head-over-heels in love and happily ever after. You don' get a say in this."

And that's the basic gist of what my problem was with this book. Sure, Max had his sweet moments. But, it was all ruined by the fact that this guy just expected Nina to share everything, tried to bulldoze right through Nina, all without ever sharing anything about himself. So he took her to his bluff. Big deal. Yes, big deal. To me, it meant nothing when compared to his inability to tell her about his deceased wife and his inability to allow her to speak her own mind.

Nina was just as bad. I don't know how many conversations there were in the book that had Nina just saying "Max" before he cut her off and rammed right through with his own plan and agenda. It's Nina's father, only it's supposed to be ok because it's coming from Max. I don't think so. Characters need to be consistent and a doormat like Nina (and she is a doormat) is never going to stand up to exes on the warpath (aka Shauana) or frustrated potential sisters-in-law (aka Kami). She also isn't really going to be much help for a young girl getting through rape or a widow whose husband died while sleeping with another woman. She can't because doormats like Nina often don't think for themselves and are not strong. They just sit there and listen.

Obviously, I found Max annoying, but Nina was just unbearable as a character.

I really, really, really loved Three Wishes and Play It Safe. And Nate and Grayson in those novels were so perfect. I think I keep reading Kristen Ashley's books hoping for a return of those types of alpha males. Unfortunately, I keep runing into the neanderthal ones instead.
★ ★ ★ ☆ ☆
quang
The Gamble by Kristen Ashley can now officially be scratched off my TBR list, and I have to say this is one of the most raw and most annoying KA story that I have read to date. Matter of fact, scratch that, this is probably in the same league as The Motorcycle Man in annoyance level. I hate to say this but I've been thinking this since the middle of the book.

First off, I was in love with this story as I began reading it, but it dwindled to a like when it got to the point where our heroine, Nina, got it in her head to leave our hero, Max. I guess that I was on board with this decision because I felt that something needed to happen and I didn't care if this ended up being the action that needed to happen. But, sadly that feeling of like changed to annoyance when Nina kept folding under Max's dominance or domineering ways instead of sticking with her own desires (even if they weren't the right desires to have, it was still a decision amongst a lot choices not being made by Nina). More or less, I wanted Nina to either choose to stay and be with Max, or to leave and go through all the heartache and misery that would have accompanied her when she realized that she made a mistake in leaving Max. Because things didn't go as I'd hoped I ended up skipping a good portion of the middle of the book, simply because the dialogue between Max and Nina, Nina and herself, and Nina and Charlie was starting to slow the momentum of what was a steady paced story.

I loved how strong and self-aware Nina was, I loved how Max admired and protected those personality traits in Nina, but what I hated was how easily both were so able and willing to lie and omit to the other, either in protection of themselves or in expression of their crazy notion in protection for the each other. The lying didn't so much bother me because Max was able to sense what it was that Nina wanted to say or what she was actually feeling, but amongst all the self-protection a lot of added drama was placed in their story that made me so over the long and drawn out dialogue that both characters felt the need to have.

The bottom line is that I loved each character, Nina and Max, individually, but them together showed that there really needed to have been some reevaluation on how they communicated and expressed themselves to each others. Max claimed to have had experienced "good" before Nina came into his life, but it was hard for me to see that in his action with Nina. Now that I think about it though, his inability to express this could be because Nina was so unlike the "good" he experienced before. This might sound crazy but it's true nonetheless, I would have preferred the Max that was shown in the first few chapters of the book, than the man that felt the need to "handle" Nina when she acted her most erratic (I kinda liked her crazy behavior). It was almost an imbalance between these two characters until they were brought to heel, and forced into a balance.

Sadly, this is my first 3 star review of a KA story, I hope that I never have to experience the love-hate rollercoaster I felt while reading this story. There were some great moments, but the bad and annoying outweighed it, the skipping of huge chunks from middle to end of this story didn't help in my enjoyment of this story either. I'm also kinda disappointed in that the stories of the next two books aren't about any characters from this book (although this particular statement has nothing to do with my thoughts or opinion of this book, I still felt like sharing my thoughts on this). I'm glad I read The Gamble, simply because any book by KA is a great read, just that out of the ones that I have read The Gamble didn't reach my expectations.
★ ★ ★ ★ ☆
camille coons
I liked this romantic murder mystery. I was given this book for free and voluntarily chose to review it. I've given this a 4.2* rating.This story pulled me in pretty fast but at 629 pages it took me days to read. Because of large amounts of sexual content and foul language, this is not for the under 18 readers. Which brings me to what I didn't like about this. If you do not like detailed sexual content or foul language, this book is not for you because this book is full of it. I tend to skip over a lot of it and hopefully don't miss something important in the story. I did like the story content and it had a real nice ending. I didn't really care a lot for the bossy hero, but that's just my preference.
★ ★ ★ ★ ★
posani prasad
Nina moved to England years ago, but after living a dull life with her dull fiancee, she decided that she wanted to take a vacation to a small town in snowy Colorado. Just as she arrives to the cabin that she'll be staying in during her vacation, Nina starts to feel sick. As she's unloading her car, she meets Max. Max is the owner of the cabin and he informs Nina that she can't stay there because he'll be there. Upset and tired, Nina leaves, but only to crash her car. Max comes to her rescue and together the two share the cabin for Nina's vacation stay.
Nina and Max together were adorable! When they first met, I could feel the chemistry between them. Nina, a girl who was use to things being a certain way and people speaking proper English, did not take well to Max, a guy who was laid back and let things settle how ever they wanted to. Max ruffled Nina's feathers and thank gosh he did. With Max's help, Nina realized that there was so much out there for her besides the boring life that she had been living.

The build up to their romantic relationship was slow torture, but ended up being so sweet in the end. Once the pair admitted their feelings for each other they would get interrupted every time that they tried to fool around. Just as I thought the good part was nearing, there would be a knock on the door or the phone would ring. It started to frustrate me. Thankfully, at the end, the pair got some much needed alone time.

My favorite part of the whole book was when Max got to stand up for Nina and tell her idiot father and her loser fiancee that they could go suck an egg. That showed just how awesome Max was and how he truly loved Nina.

This was a great story, even with all the snow.
★ ★ ★ ★ ★
meghna
KA always leaves me wanting more and her books are a book! Long, great stories, but most time, I'm like NO it can't be over yet!!!!

I don't know why it took me so long to read this one, but I will definitely have to read it again. I absolutely loved it!!!! Nina and Max equal awesome!!!!! The story gets you from the start & it was so good. I found myseslf laughing , crying & swooning & OMG ing alot. Read it. It's got feeling and its just a darn good book. One of my favorites, which is becoming quite long when it comes to KA books.... just to say: The Will, Sweet Dreams, Ride Steady, Motorcycle Man, Play It Safe, Fire Inside & well you get the picture !!!

The Gamble right up there at the top. Thanks for a great book, Lady!!!!
★ ★ ★ ★ ☆
tiffany dalton
4.5 stars

For a while I've been hearing only great and amazing things about Kristen Ashley. Since lately it seems I've mostly been reading YA in my Saturday Series, I was in need for a good adult book series. Combine those two and I decided to give Colorado Mountain series a try.

Let's start off by saying that all the praise for Kristen Ashley is very well deserved. I finished reading The Gamble in two sittings as it is a pretty long story (over 600 pages), though honestly it didn't feel that long. A lot of things happen at a fast pace and you just keep wanting more.

Nina came out to Colorado to take a timeout from her relationship and well to have a holiday. What she got was so much more, including but not restricted to, Mountain Man Max, a murder mystery, a whole town that likes to be up in everyone's business, and the rest I don't want to spoil for you. Those two weeks are not just an emotional roller coaster (for the characters and for me), it's like falling out of a plane and having no idea where is up or down.

Seriously so much happens, that I felt drained afterwards. Both Nina and Max haven't had things easy in the past, there are some traumas and now all this extra stuff gets put on top of that, making me wonder why they can not catch a break. The best thing of course is these two characters finding each other, but since it all moves pretty fast, though not unrealistically so, I feel if it wasn't for them having each other they wouldn't have survived this.

All in all, I now definitely get the big deal around Kristen Ashley. I expected some nice fluff, with a pretty predictable story line and that wasn't what I got. Two very well rounded character, so much emotional depth and a plot line I absolutely did not see coming. This is not just a romance novel, it also has mystery, crime, humor, suspense, sexy time, anger, frustration, love... I feel like I'm not explaining it very well, as I don't want to put in any spoilers and all my mind can come up with is the words "so good." It's a story that reminds me why I fell in love romance novels in the first place. I'm very much looking forward to reading the next one in the series.
★ ★ ★ ★ ☆
jason jerus
Nina needs a vacation from her fiance to decide if she still wants to marry him. She decides to fly to Colorado to stay in a beautiful house in the mountains. Except when she gets there the house is already occupied by Max, the owner. She is too sick to go anywhere so Max takes her in and takes care of her. Once she is on the road to recovery she meets the lovable, and some not so lovable, characters that reside in Gnaw Bone. And before she knows it she's in too deep.

The Gamble marks the first book of Kristen Ashley that I really liked. This story has so much packed into it, including a murder mystery inside this romantic adventure. The characters are likable. The plotline is clever with several twists. My only complaint is that the author definitely follows a template when creating her hero and heroine. And I hate how they are always shocked stupid when the hero starts showing his alpha card.

***Copy provided by First reads/Goodreads through Forever publishing***
★ ☆ ☆ ☆ ☆
jendi
I found the opening of this story to be so off-putting that I didn't get past the first ten pages or so. The premise is more like Stephen King's "Misery" than a romance. A woman is stranded in a snowstorm near a remote and isolated mountain cabin, a man takes her inside, undresses her, puts her to bed and "takes care" of her without her knowledge or permission. Prior to this, he tries to prevent her from leaving by grabbing onto her car and refusing to let go even after she yells "No!" at him repeatedly.

Look, I'm familiar with the trope of the aggressive romance-novel "hero", and if this book had been written in the '70s, or if it was a historical that took place in the 1800s, I might accept this and roll with it. But in a contemporary setting, this behavior just isn't sexy, romantic, helpful, or acceptable, under any circumstances. I've read my fair share of romances, I'm familiar with the conventions of the genre, and I know that this stuff is supposed to be an exaggerated fantasy and not realistic, but this is simply not how characters should act, if the author wants them to be likeable and relatable.

Of course, the hero and heroine start bickering, fighting, and swapping insults from the moment they first see each other, because, as we all know, bickering = chemistry. *eyeroll.*

Lots of tired England-versus-America stereotypes: heroine is British, so of course she's uptight, neurotic, and expensively dressed, whereas the hero is American, so of course he's blue-collar, speaks with a drawl, and wears flannel. *eyeroll again.*

I'm cool with the concept of the ultra-macho protagonist, but there's a fine line between that, and being straight-up obnoxious. This novel's first chapter hits all the notes of a horror story and reads like the prelude to a kidnapping.
★ ★ ★ ★ ☆
charlie dee
A contemporary romance with a hint of mystery/suspense, The Gamble is the 1st book in Kristen Ashley's Colorado Mountain series.

Nina Sheridan wants a timeout from her life. She wants an adventure. She needs distance from her clueless fiancé, distance to decide whether she wants to spend the rest of her life with a man who doesn't care enough to learn how she takes her coffee. Who doesn't listen to her when she speaks to him about things that bother her deeply, or how it upsets her that nothing ever seems to get through to him—no matter how important it is. Who, when she travels, isn't bothered by whether or not she arrives safe and sound to her destination, or whether or not she checks in with him. A man who, after telling him she needed a two week timeout to think about their relationship, their future, and having explained to him exactly what a timeout means, didn't stop her from leaving for an adventure in the Colorado Mountains.

Arriving in a blinding snowstorm at the beautiful A-Frame she'd rented for two weeks, Nina finds her rental is currently occupied by the owner—the most amazing man she's ever seen. Who, minutes later, kicks her out of his house telling her his rental agent made a mistake and that there's a hotel down the mountain, in town, where she can stay. Beyond angry, because she'd just traveled for seventeen plus hours to a different country in a different time zone to start her timeout adventure, not to mention it's late, dark, snow is falling and the roads are treacherous, she has hundreds of dollars' worth of groceries in her rental car, she's tired, and feels a head cold coming on, Nina reluctantly heads back down the mountain. But when she hits a patch of snow covered ice, she loses control of the car and slides into a ditch. Unable to extricate herself, exhausted, and not feeling all that well, she gives up, and after taking some nighttime cough medicine, falls asleep in the backseat hoping that someone would eventually happen upon her.

After phoning the hotel to make sure Nina had arrived safely, and discovering she had not, Holden "Max" Maxwell goes in search of her. Having lapsed into a fever so bad she was delirious, Max spends two days nursing Nina back to health. And then spends the next two weeks trying to convince her to take her Colorado adventure further by taking a gamble on him. But Max has a past, and when the most detested resident in the small town of Gnaw Bone is murdered—a man everyone has motive to kill, especially Max—that past comes back to haunt him.

While I enjoyed the read overall, it contained an abundance of inconsequential filler, which caused the story to drag on at times. Luckily, I found myself immersed enough in the plot to keep on reading. Beyond the fact the story could use a little trimming, there were plenty of likeable, quirky secondary characters—the town of Gnaw Bone, Colorado is small—really small—so, everybody knows everything about everyone.

Nina was a strong, independent character who was feisty, charming and slightly neurotic, yet very quick-witted. She has a tough time fighting her attraction to Max, especially when it seems all of his friends, her mother, her stepfather and the whole town of Gnaw Bone want them together. Max was all alpha-male—protective, possessive, and domineering, yet equally caring and affectionate. I would have liked a little more mystery/suspense in the storyline, but hey, that's just my personal preference. A sweet, sexy, steamy read, The Gamble is an entertaining story with a satisfying HEA, including a heartwarming epilogue.
★ ★ ★ ☆ ☆
joanne monte
Nina Sheridan is has flown half-way across the world to the Colorado mountains for a much needed time-out from her life in England. But when she arrives at her beautiful rental A-Frame house she is met with a gorgeous man full of attitude. Thrown back out in the snow, Nina is questioning her impulse to vacation in the mountains when on her way to the local hotel she runs off the road. That's the last thing Nina remembers before waking up days later to the sexy cabin owner nursing her back from the flu.
Holden "Max" Maxwell is surprised to see a beautiful but feisty woman at his door, and regrets turning her away. So he decides to follow her only to find her passed out on the side of the road. Taking her back home, Max nurses her back to health and soon realizes that he never wants her to leave his bed. He knows just how short life can be and that you should live every moment to it's fullest. But Nina is reluctant, she knows that Max hasn't been upfront about all of the aspects of his past and when part of that past surfaces just more then their budding relationship is put in jeopardy.

The Gamble was a slow-going read for me. It took a long time for me to warm up to the hero of the story, Max, and understand his sudden change in attitude when it came to the heroine, Nina. How he could go from throwing the poor girl out into the snow to not wanting her to ever leave his bed. Towards the last half of the book or so though, Max's many layers were finally revealed and this stoic mountain man of few words started to grow on me. Nina and Max's back and forth banter was thoroughly entertaining. Max knew just what to say or do to bring Nina around to his way of thinking whenever he wanted. That's not to say that Nina was in any way a push over, she knew how to kick up a fuss when she didn't agree with something, but in the end she saw Max's wisdom in most things.

Nina was a character that seemed to find herself in the thick of drama wherever she went though. Whether it be with some of the less appealing residents of Gnaw Bone, her father, fiance, or Max's ex-girlfriend. It was a little improbable that all the things that happened to her could in a two-week time span, unless she's just a magnet for bad luck. And even though the majority of the town seemed to back a relationship between her and Max, they always seemed to show up when things were just starting to sizzle between them. It became a bit frustrating for reader and main characters alike! I felt this area of the story-line was overdramatized. There was no denying the chemistry between Nina and Max though and how good they were for each other. Between the two there were some tear-jerking and heart-pounding moments that kept me reading on.

A surprising amount of suspense was weaved into the plot as well, with twists upon twists. Just when I thought I knew the whodunit I was thrown for another loop. Bottom line though, I enjoyed The Gamble, although the story was slow to build and a bit unbelievable. Regardless, it kept me turning the pages and I look forward to reading more about these Mountain Men of Gnaw Bone, Colorado.

**I received a copy of this book from the publisher in exchange for an honest review.
★ ★ ★ ★ ★
juli cheer
My Thoughts:

The Gamble, by Kristen Ashley, was a beautifully crafted, complex, detailed, and lengthy read. It is the story of Nina, a 36 year old lawyer, who lives in England with her rather apathetic and dull fiancee. She is unhappy in her relationship and really lonely. She has had several bad experiences in love, and has dealt with everything from cheating, to stealing, to abuse. Therefore, she has settled for her current relationship. However, she decides that she needs a time-out from her fiancee, so that she can evaluate her life, and her relationship. She rents a beautiful cabin in the Colorado Mountains for two weeks.

When she arrives, she is shocked when the gorgeous mountain man, Holden "Max" Maxwell, answers the door. Nina learns that he is the owner of the cabin, and the caretaker made a mistake by renting the cabin out to her during the present time. Max tries to send her away, with a promise to return her deposit Monday morning, but Nina puts up a fight. She ends up leaving, and wakes up a few days later in Max's bed. Her car got stuck in the snow, and after Max found her, he nursed her back to health during a horrible bout of the flu. Suddenly, Max doesn't want Nina to leave, and offers for her to stay in the cabin for the two weeks in his bed. He will stay on the couch. Even though Nina is determined to leave, she learns she has no hope when she comes up against this stubborn alpha mountain man.

The first ten percent of the book went really slowly for me. It was bogged down in a lot of detail and information as the author established the setting, and some background information. After that, the story really picked up, and I couldn't put the book down. I fell asleep with my e-reader in my hands, and then picked it right back up. I loved the colorado small town setting, Nina and Max, the community of colorful and secondary characters, the murder mystery, and of course the steamy and emotional romance.

The more I learned about Nina and Max, the more I loved them, and knew they were a perfect match. Nina was fun, friendly, feisty, loyal, and everyone that met her couldn't help but love her. She was hilarious, and had a tendency to speak candidly and from the heart. She was very sensitive, and had giving, but she also had a ton of gutsiness. Max was a bit of a mystery at the beginning of the story, but right from the start these two had a passionate, fun, and feisty dynamic. Max exuded sex appeal, and masculinity. When he staked his claim on Nina, he showed her what real love and caring looked like. She also gained many close friendships, and a beautiful life worth living.

My Rating:

The Gamble, by Kristen Ashley, had a little bit of everything in it to appeal to a variety of readers. There was a beautiful setting, suspense, a murder mystery, friendship, love, and passion. The epilogue brought tears to my eyes, and tugged on my heart strings. I give The Gamble, 5 Sinfully Delicious, Suspenseful, Alpha Mountain Man Filled Stars!
★ ★ ★ ★ ★
rina suryakusuma
A brilliant and enticing read that teased me with romance, suspense, hero worship and an appreciation for remote cabins in the mountains lol! I loved Nina's adventure and her conflict of whether she saw a future with her douche of a fiancé back home in England or the sexy mountain man Max. The intense spark and attraction between Nina and Max was electric, their introduction was hot and teasing! I totally loved this pairing, because they each tried to find themselves, caught up in their own world of pain. Max was an amazing character, sexy, attentive, gentle, possessive, passionate, romantic and oh the swagger, hence he's a book boyfriend! The guy went out of his way to protect Nina, he was so sweet and thoughtful that it was clear how he felt about her, but it still stirred up memories from his past and created emotional turmoil for him. I felt Nina's pain as she dealt with her non committed fiancé and how she recognised the difference in Max. Being thrown into Max's world was unnerving for Nina, many times questioning her insignificance in his life when she uncovers secrets and closes herself off. I liked her character because she was sassy, confident and unafraid of those who threated the people she cared about, and how Max was always there ready to jump in and save his duchess lol! Mindy and Brody were amazing I would love to read more on them. The Gamble was a beautiful emotional and romantic read that sucked me right into the life of Nina and Max and the Colorado mountains!
★ ★ ★ ★ ★
alisa
I will admit that I'm a huge cover snob. I always judge a book by it's cover and I can't help it. So I'm sad to admit that I put off reading this one for a long time. I could kick myself, because I've seriously been missing out! Kristen Ashley is awesome. This story was so many things. It had wit, humor, sass, love, sex appeal, intrigue, mystery, action, sadness, heartbreak, angst, jealousy, loss, grief, and so many other things that I'm leaving out. But if I had to choose just one word to describe this story, it would be beautiful.

Nina Sheridan needs a break. Her life in England is boring, predictable, and she's about to marry a man who will only insure a lifetime of boredom named Niles. Even his name makes me snooze. She decides to get away from it all, telling Niles she needs a break from him and to think things through, and goes to spend two weeks in the mountains in Colorado. She travels for an entire day, arriving to the cabin she's rented on a mountain at night, at the beginning of a snowstorm with a nasty bout of the flu that's about to take her down.

She arrives exhausted and not feeling well only to find out that the cabin she's rented and travelled around the world for is not empty. There's a surly, albeit attractive, man that basically tells her to get lost. After several frustrated exchanged words, she leaves in a huff and skids into a ditch in the treacherous weather. She wakes up two days later, in a warm bed, in a beautiful A-frame cabin on a mountain. The same beautiful A-frame cabin that she rented for two weeks. Hudson "Max" Maxwell has nursed Nina back to health for two days.

Max and Nina have both suffered tremendous losses in their lives, both convinced that they aren't destined for happily-ever-afters. The next two weeks Max spends trying to convince Nina that she should take a gamble for once, on him. She's a tough, stubborn, and smart-mouthed woman. He's a strong, alpha, mountain man. They butt heads at every turn and it's entertaining, hilarious, and endearing.

This book is full of interesting characters, twists and turns, and the ability to make you feel like the two weeks Nina and Max spend together is more like two years. Be prepared to fall in love.

By the way, Max's nickname for Nina, Duchess, is probably my favorite nickname ever. Fitting and adorable.
★ ★ ★ ★ ★
lauren saft
As usual, Kristen Ashley doing what she does best! Hot, sexy, dominant, protective alpha males.

5 stars for Nina and Max!

This book is long. To be honest, this was a bad week for me to read it as I had lots going on outside of my `reading world'... but it's been sitting on my Kindle for ages and I just really felt the need for a good KA hero. And despite the length of this book, it does not drag. At all! It's fast paced, action packed and I wouldn't have wanted it to be any shorter.

The story is that Nina Sheridan has escaped to the Colorado Mountains for a time out from her inattentive, unexciting fiancée, Niles. She intends to give herself time to think and work out whether marrying Niles is what she really wants or not, whether she wants the safe, monotonous life she was built for herself after a history of bad relationships, or whether there is more to life. But before she can get any thinking time done, Nina meets Max.

'Macho Mountain Man Max'

Holden Maxwell owns the A-frame that Nina has rented for her little getaway. There's been a mistake and Max is home, so the A-frame shouldn't have been rented at all. Within minutes of meeting Nina and the gorgeous, but moody Max are arguing and Nina storms out into the snowstorm, heading for the nearest hotel. A series of events lead to Nina ending up back at the A-frame with Max and that is where she stays.

But this is a KA book, so obviously, that isn't all that happens. The town of Gnaw Bone is thrown when the local bad-guy is murdered and everybody becomes a suspect. On top of that, Max's friends and family all have their own issues to deal with and before she knows it, Nina is embroiled in the lives of these people that she barely knows.
Of course, as time goes on, Max decides that despite their initial spat, he rather likes Nina and tries to convince her to stay. So amongst all of the drama, Nina has to decide whether she wants to return to her humdrum life in England or take a gamble on Holden Maxwell and his mountain!

"You think you slide back, settle for something that made you run away because you think it's safe, because it's familiar, because you're scared of takin' a gamble on me, I'm warnin' you now, Duchess, I'm not gonna allow that."

Phew... that's a long story short...

As you'd expect from a KA book, The Gamble is laced with murder, kidnapping, villains, punch-ups and mystery. So much happens in this book. I love Kristen's writing. She's so clever, the way she builds a story, develops all of the surrounding characters, keeps the mystery flowing throughout the book to create a fantastic, frantic, `I'd-never-have-predicted-that' climax. Obviously, with all Kristen Ashley's books, the drama is all completely over the top. Completely nuts. But completely great! It's kind of almost comical, how far fetched KA's story lines, but it just works with the whole feel of her writing, the characters, etc.

Amongst all the shootings, betrayal and crime fighting, there's a deliciously sexy romance. Nina and Max's chemistry is off the charts hot. It isn't all that graphic and it is most definitely secondary to everything else that is going on this book, but there were times when I thought my Kindle might start smoking. Max is a dirty-talker, ladies. *fans self* He's so sensual and confident, so determined and sure of what he wants, and that in itself is so scrummy.

'And then Max really kissed me and I became so lost, I never wanted to be found.'

Nina is brilliant. She's sassy and ballsy. But she's also incredibly defensive. She's been through some terrible relationships. She's been cheated on, lied to, beaten and she's lost people she loved. She's erected high, impenetrable walls to keep herself safe from any more hurt and Max struggles to break these down.

"Maybe she thinks she's not worthy. You want her, man, your job is to convince her she's wrong."

However, she's hilariously confrontational. In the week she is at Gnaw Bone she has it out with just about everybody living there. It's brilliant when her mouth runs away with her and her hackles are raised. And I loved Max's reaction to this, too.

So, Max. Gorgeous. Absolutely, one percent, gorgeous hunk of man meat. Like most of KA's heroes, he's completely and utterly everything that defines `Alpha male'. He's a little bit moody, a whole lot controlling, very over protective, has a sexy, gravelly voice, cuts her off in the middle of sentences, calls her babe, honey, sweetheart and Duchess, melts her with a hand on the back of her neck... he's ripped, sexy as hell, spends a lot of time brooding and I luuuuurve him!

"A man's any man at all, no one f***s with his woman."

He's the perfect mix of strong and sensitive. And who doesn't love a man who can admit when he's wrong? ;) I loved that Max was always so in control. Even when he was mad, he was still mostly uber cool and calm. His fierce protectiveness is swoonworthy and overall, he was impossible not to fall in love with.

"This happens between us, Duchess, I'd take care of you."
"Don't."
"Die doin' it," he vowed.

If you've read Kristen Ashley books before, you'll know exactly the type of book boyfriend I'm talking about. You can spot a KA book hero a country mile off... and they're just as delicious every single time. If you haven't read KA books and you like yourself some super sexy Alpha man-candy... you need to get on it!

She writes her characters so well. You can really feel the body language, the tone of voice, the facial expressions. She brings her characters to life in every single book. And each one has their own little defining features, little ways about them, catch phrases, words or nicknames they use, habits in the way they move... she individualises each of them so skilfully.
Her writing is so easy to read, it just rolls right off the page. She writes as you would speak and it makes the book so relatable. You really feel like you are inside the head of the character. She's a storyteller through and through.

"Babe," he replies, grinning then said no more.
Still being helpful, I explained, "I know you think that word speaks volumes but, I have to tell you, it actually doesn't."

And then there are her epilogues. KA executes an epilogue like nobody else. They are lengthy and heart warming. And this was no different.

"Thank you for showing me it was worth taking a gamble again, darling." I dropped my head until my lips were against his and finished, "It feels good finally to win and win huge."

The Gamble Statistics
Steam Rating (out of 5): ♥♥♥♥
Ending: HEA
Series: ✓
Reading Order:
Book #1 - The Gamble (Colorado Mountain, #1)
Book #2 - Sweet Dreams (Colorado Mountain, #2)
Book #3 - Lady Luck (Colorado Mountain, #3)
Book #4 - Breathe (Colorado Mountain, #4)
Book #5 - Jagged (Colorado Mountain, #5)
Book #6 - Kaleidoscope (Colorado Mountain, #6)
Can this be read as a standalone? Yes
Themes:
Escape from reality
Dark pasts
Action/drama
Murder mystery
Warning. This book includes...
Sexual content. History of rape. Violence.
Writing: Fantastic

Review by Smitten's Book Blog
★ ☆ ☆ ☆ ☆
comil
Didn't anyone else see all the classic warning signs of an abusive man in Max? Constant swearing, held Nina down and would not let her go when she asked, insisted she tell him everything but unwilling to share his own past, way too quick to anger, way too possessive ... and more. I kept waiting for this seeming intelligent woman to walk away. But no, somehow she thought it was HER fault.

Do not recommend this for young women who may think that this behavior is OK. It is NOT.

I never write reviews but couldn't let this go unsaid.
★ ★ ★ ★ ★
candice crowell
I absolutely loved every part of this book. Kristen Ashley did it again. Loved the Alpha male Max he had the right amount of alpha to put into this story and the heroine Nina was freaking hilarious and I absolutely loved how tough she was even if she didn't think she was tough. This book was really awesome because of all the drama and so many real story lines happening. It kept me on my toes. I was glued to this book and it starts right at the beginning. It really traps you in. This book had a great group of extra characters that really added to the story. It was fun meeting all of them and I'm amazed on how well developed every single side character was. You know that takes a lot of time and thought, it wasn't just about the main people. I'm kinda nervous to read the other books because I feel like she really set a high bar in this book for this series. But having read all of her Chaos series and Dream Man series I'm sure they'll be great.
★ ★ ★ ☆ ☆
lost clown
I just finished this book and it was twice as long as it could be. I enjoyed the storyline and the mystery involved and I even liked Max and Nina most of the time. This is my first book by this author and unfortunately my last. The writing was just plain strange, with word omissions, run-on sentences and too many f-words by Max which took away my enjoyment. Had to read many sentences over to understand conversation. So much happened to Nina in two weeks time it just seemed implausible. Serious issues involving abuse weren't dealt with realistically and the men were portrayed with dual personalities, ie sweet yet very macho and possessive. I kept thinking " Does this author and her family actually talk like this?" So happy I got this book for free, but sorry I spent so much of my time finishing a story which could have been half the length. Lesson learned.
★ ★ ★ ★ ☆
dylan
3.5 Stars

I've heard a lot about Kristen Ashley's books and finally was able to get to one of her books, anxious to see what everyone else was raving about. I can say I honestly enjoyed the book and she seriously snuck some tear-jearker moments in there that took me by surprise.

Nina Sheridan decided to take a break from her life and finance in England to figure out what she wanted. When she rented the mountain A-Frame house outside Denver, she figured it would be the perfect retreat for her to regroup and decide what direction her life should take. She didn't plan on the owner to suddenly be at her rental or to find herself involved with not only her very own mountain man, but the charming and quirky people of Gnaw Bone, Colorado.

I have to tell you, Nina had one hell of a two week period. So much crap was smashed in those two weeks I'm not sure how she came out the other side of her "break" sane. First, she mets Holden "Max" Maxwell, the mountain man alpha male owner of the house she rented and instantly begins fighting him and her attraction to him. Then she finds herself becoming friends with many of the residents of the tiny town of Gnaw Bone and engaging in verbal spats and fisticuffs with others. All this and fighting with her fiance, her estranged father and reuniting with her mother and stepfather. It was a bit far-fetched, but it made for an interesting and entertaining story.

But what kept me glued to this story was the relationship with Nina and Max. Both carried a little baggage into their relationship. And while they kept sweeping their preverbal baggage under the rug, Nina kept trying to fight off Max. But Max was determined to have Nina. He knew what he meant to lose something that meant the world to him and he was determined that Nina was going to be his, despite what Nina thought. I loved their verbal spat and how, despite Nina's protest, Max always seemed to get what he wanted by flustering Nina with innocuous statements like "You're cute."

They did have this instant chemistry and it was that chemistry that kept me hooked until the end. Their relationship and the hoops they seemed to jump through just to be alone with one another, in addition to the verbal sparring they did on a regular basis about meaningless things, made up for most of the secondary storylines that I didn't really care about (with the exception of Mindy's. I need Mindy to get a HEA after all she'd been through).

A decent read and one I'm glad I picked up. If nothing else, to find out what all the buzz was about.
★ ★ ★ ★ ★
m francisca cruz
I AM 91 AND READ MY BOOKS ON KINDLE OR TALKING BOOKS. THIS IS FIRST BY THIS AUTHOR. I GOT IT FROM TALKING BOOKS LIBRARY. I FELL MADLY N LOVE WITH MAX AND SINCE I READ ALMOST A BOOK EVERY SINGLE DAY I MUST SAY THAT HE IS THE ONE MAN I WILL NEVER FORGET. I LOVED HIM BUT HE COULD HAVE USED F WORD LESS. BUT I FORGAVE HIM BECAUSE HE WAS SO GOOD TO THE LADY IN HIS LIFE.THEY WERE THE PERFECT MATCH I WOULD RECOMMENDTO EVERYONE EXCEPT MY PRUDISH SISTER SHE WOULD ALSO NOT LIKE SO MUCH EXPLICIT SEX DESCRIPTIONS. I HAVE ORDERED THE DEQUEL TO THIS BOOK. I CAN SKIP OVER SEX IF TOO REVEALING. SOMETIMES I THINK WE HABE BECOME A NATION OF VOYEURS. LEIGH
★ ★ ★ ★ ★
mariapl
4.5 Stars
~Reviewed by SUZANNE & posted at Under the Covers Book Blog

Nina has come to the small town of Gnaw Bone in Colorado to take a time out from her clueless fiancee Niles. What she didn't expect to find when she reached the beautiful house she had spent a fortune renting was Max, a domineering, annoying, sexy and sweet mountain man.

This was one of my first ever Kristen Ashley reads so I decided to give it a reread... I needed my fix and I was in the mood for a ruggedly sexy mountain man, voila Max! Even though I had read this before it didn't stop me from devouring every word, tearing up and laughing at the same parts and generally enjoying the whole experience.

I find I am starting to repeat myself in these reviews, but essentially what I love about a KA book is the same. Her gorgeous heroes who are not just men, but MEN, I swear they have ruined me for normal guys, I just keep thinking...what would Max do in this situation...damn you Kristen *shakes fist*. But it isn't just the sexy alphas she writes so expertly that I love, she injects real heart in to all her books, with every word, sentence and chapter I feel like she has thoroughly enjoyed writing it and has fallen in love with her characters just as much as I have.

Another great book, and the start of what I know is a fabulous series, if you haven't read any of her books before this is a good one to start with, if you have read her before, you need to get on to the Colorado series!

P.S. I do really need to move to Colorado though, in the world according to Kristen Ashley that seems to be the Alpha Male capital, I am happy to go find out and report back!
★ ★ ★ ★ ☆
willis markuske
The Gamble (#1 in Kristen Ashley's Colorado Mountain series) is about Mountain Man hotness (Holden Maxwell, aka Max) and English-but-American solicitor Nina (aka Neenee Beans) taking a gamble on each other. It's a good solid read but not in my top/faves list. I had trouble with how fast Max moved on Nina (even though KA eventually explains it). As much as I love KA and alpha males, this one just didn't quite click for me. I still gave it 4 stars because it's better than the average book (e.g., 3 stars) just not a one over which I obsessed. Can you tell I'm conflicted over it?

Now, for the cool stuff. First, I want Mountain Man Max's A-frame home. It sounds awesome and that's saying something since I'm more of a beach girl. Second, I want to live in Gnaw Bone (where The Gamble takes place) just because of the name and also, ok, the close knit town. Third, I want the earrings and ring that Nina now has, courtesy of artist Jenna. Finally, Nina can shop. Seriously.

On the other hand, things I wish I could understand include: why is Nina called Neenee Beans by her family? Then there is the little (probably just me) issue of why Mindy and Becca use the term 'brill', which I think is a British term, not American. It was little things like this that kept tripping me up and distracting me from the story.

On the sizzle-o-meter - plenty of sizzle, plenty of bacon. As with many of KA's books, the steamy scenes are very, well, uhh, steamy. Graphically so. If you're someone who likes the soap opera version of sex (most of the good stuff happening off camera), then this will be too much for your taste. If you are a fan of alpha males who speak very (seriously) directly about what they want in bed, then you'll be pleasantly fanning yourself during a lot of the book.

The Gamble, again, is a good, solid read. I won't hurry to reread it but will likely eventually pick it up when I want something familiar. (However, I'd probably reread Mystery Man or one of the Rock Chick books first.) KA NEVER disappoints, but everyone has their favorites. This one just wasn't one of mine.
★ ★ ★ ☆ ☆
kareena rogers
"The Gamble" had all the elements of a really good steamy love story but unfortunately fell flat. That's a shame because you had a great character in the uber-male Max - a heart-broken gorgeous mountain man who is rough around the edges but has a heart of gold. His character is tainted by poor writing. Why did the author make him sound like such a neanderthal?!? Ugh ... Nina's character and story were alright too. I liked that she came from England which added an interesting twist.

The story dragged in some parts with annoying characters. But the most grievous of errors is the awful repetition in the dialogue. How many times can someone say, "Sorry?" "What?" "I did not!" and all the "yeahs". And what is the author's fascination with coffee!!!! Brutal!!!! I also thought the f-bombs were a little over the top too and added nothing. This to me is just lazy writing. "The Gamble" could have been a 4-star story had it been better written.

This book is really more like 2.5 stars but give the author extra credit for the poignant conversation Max has with his "Swanee" at the very end.
Please Rate The Gamble (Colorado Mountain)