Indulgence in Death
By J. D. Robb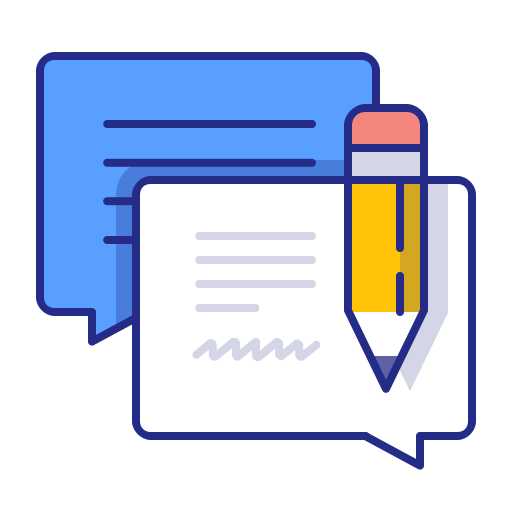 Total feedbacks: 91
★

★

★

★

★

★

★

★

★

☆

★

★

★

☆

☆

★

★

☆

☆

☆

★

☆

☆

☆

☆

Looking for Indulgence in Death in
PDF
? Check out Scribid.com

Audiobook
Check out Audiobooks.com
★ ★ ★ ★ ☆
richie perry
I love this series...waiting for the next book to come out. This latest entry is missing a lot of interaction with regular characters who are only mentioned in this book. Very little steamy sex in this one either. Ooo, I'm embarrased.

The murders are interesting and her usual passion to solve them and close the case is there but I especially love the regular give and take with Feeny, Ian, Sommerset, Mavis, etc. They are briefly mentioned, but left out of the action.

I still reccomend the book but hope new readers go back and start at the beginning of this great series.
★ ★ ★ ☆ ☆
rebbie mcguire
This is the second book in the series that will end up in my used book bag, as I found it flat and stale, and it did not reflect or sound like Nora Roberts voice.

Most of the In Death books have a wonderful interaction between the characters and between Eve and Roarke, and there is a spark and excitement in those relationships. This book is the second one where I wondered if Eve was losing her edge in her work and in her life, and the other people around her were very one dimensional and dull. And in previous books, her characters are never dull. I also agree with one of the previous reviews that this book is a repeat of Seduction in Death (a much more exciting book!), and I wonder if Nora Roberts is actually writing these books or has farmed them out to someone else. Or maybe she is just running out of ideas for this series.

I always order these books months in advance so that I get them when they come out, and I think I will stop doing that until I read other reviews on the book first.
★ ★ ★ ★ ★
dreamer
As always with the "In Death" series by J.D. Robb, I'm instantly pulled in by the characters. Wonderful story, good mystery - but moreso, the characters Ms. Robb writes are amazingly immersible.

My review is short, but I will say - if you haven't read this series, start the beginning and work your way through. You won't regret it!
★ ★ ★ ★ ★
allison yarrow
I started the In Death Series in the middle with Promises. Since that reading I began from the start of the series purchasing the books two at a time until I read all. I have enjoyed all of the books and can say that with Indulgence the enjoyment continues. A series of books that have an ongoing cast and the growth they all undergo is wonderful.
★ ★ ★ ☆ ☆
selys
I am like most fans of the J.D. Robb series, in that I look forward to the next "In Death" book. However, lately I find that with each new release I am less enthusiastic once I am done reading. It is not so much that I have disliked the last few books; I have just been disappointed. I feel it is time we, as fans, be given more than the same formula. When I first started to read Indulgence In Death, I was a bit excited that this one might finally be different. Well, after the trip to Ireland we ended up with the "same ole, same ole", and my bubble of excitement was burst. I actually thought we were about to get a memorable anniversary trip, and was a bit surprised (and quite a bit let down) when the book took us from Ireland back to New York.

For most of the 30 plus books, we have read how Eve has 1) been called in for first one murder, then eventually a second or third committed by the same psycho or psychos, 2) walked and recorded the scene of each crime, 3) gathered her witnesses and the team she wanted to assist her, 4) consulted with Dr. Mira, 5) reported to her Commander, 6) had sex with Roarke, 7)run probabilites with Roarke's help, 8) figured out who the killer or killers are, and 9) figured out a way to get the psycho(s) to confess. In between all that we also get her squeamishness regarding her "feelings" for the people in her life. I liked how the first few books sometimes had scenes that were not related to the plotted murders; for instance, in Naked in Death Eve stopped to buy candy and interrupted a robbery in process. In the first few books you could almost see Eve moving forward personally and professionally. Now, it is always the same. Nothing changes; even to the point that after 30 books the time frame has only advanced 2 years.

After 30 books I am waiting to read how Eve got to be where she is now. Sure, we all know her being repeatedly raped by her father when she was a child is responsible for much of what she is now. I know her being a homicide detective is the basis for the character. But, I would like to see more of what helped to form Eve's personal side by way of more from her past. We got a glimpse when her foster mother was in one of the books. However, we were given Roarke's history and eventually he was united with family he never knew he had. That made for a more enjoyable read. Did Eve have no one from her childhood that impacted her life the way Sommerset did for Roarke's? And in 30 years of life, was Roarke really the only man she ever had more than just a mild interest in?

This series can give so much more that it gives now, and it is just frustrating that is now only works from a formula (as frustrating as the ending of every book has always left me).
★ ★ ★ ☆ ☆
rey mehr
I agree with many previous posters that said this book ended without a satifying ending.......but today I found that ending LOL ! Picked up the "The other side" anthology and started reading Possession in Death. It starts with the two chapters that should of ended this book. Seems a rather cheap stunt.
★ ★ ☆ ☆ ☆
sarah cosey
Let me first say that Nora Roberts/JD Robb is one of my all time favorite authors. So much so that being able to obtain the new releases as soon as they are out, was a major factor in my purchase of a Kindle 2 years ago. I swore I would not buy any book for my Kindle that cost more than $9.99. If I remember correctly, the store was at that time offering most new releases for that price. Well, I broke my own rule and bought this book because I could not wait. Imagine my surprise when after giving in and paying $12.99 I find out I am charged tax on this purchase and it has now cost me $14.07. I don't recalling seeing anywhere that I would be charged tax. This is the last book I will be buying for my Kindle that costs over $9.99. I am very disappointed with the store and wanted to let everyone out there know what happened to me. I guess the old saying, "Buyer Beware" applies to Kindle purchaes as well.
★ ★ ★ ★ ★
eliza m
This was a gift for my wife.She received it for Christmas and have already completely read it 4 days later. She loves all the books in the series by J D Robb.She felt this was an excellent book and was probably the best in the series.
★ ★ ★ ★ ★
amanda lee
I wish there were mores stars to give! This had me from page 1. Laughing at times, tearing up others ( I'm not ashamed to say it) in the new park with Roarke's family. Shocked at still others I'm going to have reread them all again.
★ ☆ ☆ ☆ ☆
juli burnham
I loved J.D. Robb's "In Death" series when I found it, and waited anxiously for each new book. They were exciting fast reads. The last 3 or 4, including this one have become so tiring. The sappy, tiring, and lengthy dialog between Eve & Roarke about their feelings for each other and the examination and descriptions of their feelings is just getting to be to much. We know they love each other.... no need to constantly dissect their feelings and have such lengthy descriptions of it. This has really turned me off of the "in death" series. Not only that, they are all getting to be the same ole same ole and it's time to wrap up this series I think.
★ ★ ★ ★ ★
kimberly white
This one hits all the bases, Great story, great characters. If you've read Ms Robb's other "Death" books this continues a great story tradition, adding more layers, more character growth, and enriching an already rich series. I can't wait for her next book. I'm ready to pre-order it as soon as possible.
★ ☆ ☆ ☆ ☆
erralee
Ho Hum. Yawn. Same characters, same cookie-cutter plot, same ending. The only character missing from this installment is Trina and a chapter with a girls night out type of beauty treatment. Does Nora Roberts even have a hand in writing these any more or is even she getting bored? I wonder if it isn't time for Eve Dallas to move on to the next phase of her life...motherhood? Maybe. Afterall, every other character is settled down and moving on: Mavis, Charles, Peabody. Time for Eve to gain a new dimension. We all know by now that she is super-cop and super-lucky and super-smart and super-loved.
★ ☆ ☆ ☆ ☆
aemilii
Nora has turned the characters I've grown to love into cardboard cutouts. Where's the snappy friendship between Peabody and Dallas? Rourke has become a weak supporting character put in there just to hold a can of seal-up. No really bickering between Dallas and Somerset.

Even worse, it seems like Nora has just chopped chuncks out of her earlier books, into an incohesive yawner that was extremely disappointing.

I wish that Nora would rebuild the depth of characters of the supporting cast and come up with some new ideas (maybe all of Rourke's fortune could be seized by the government and they could be forced to rebuild Rourke's empire from scratch....I don't know, any new plot would be better then repeating the old stories, without heart).
★ ★ ★ ☆ ☆
heather efird
I have read all of the Eve Dallas series and some of the books twice. Although this book was okay, I miss all of the heat that Eve and Roarke used to have. They were passionate about their beliefs and feelings and weren't afraid to do battle over those issues. I miss reading about their arguments and the resolution that came after they fought it out. It's disappointing that they don't have arguments anymore and have become almost boring in their relationship...they talk about her case and they have amazing sex. I guess I just need more than that. I still look forward to the next book and hope to see some more of that old heat they used to have.
★ ★ ☆ ☆ ☆
dave hutchison
Indulgence in Death was a major disappointment, as was the previous book.

Very little beef and absolutely no sizzle.

If this is where Robb is with this series I suggest she do a grand finale and let it go while it is still fun.
★ ★ ☆ ☆ ☆
megan evans
I have all of the "In Death" books and have read them more than once; in fact, this is probably my favorite series. However, this book was a great disappointment. The writing was very uneven (a few sections were worthy of "vintage Robb," but many sections were more like "fan fiction" written by a bright twelve-year-old). J.D. Robb's books usually contain lush, three-dimensional descriptions, varied viewpoints, solid character development, and complicated interpersonal interactions. In this book the descriptions were flat, the relationships predictable, and the plot was a simple variation of the theme from a previous entry in the series. I had to force myself to keep reading in the hope that things would improve. They didn't. Frankly, I find it hard to believe that J.D Robb (Nora Roberts) even wrote this book.
★ ★ ★ ★ ★
euler
Roraks cop at the top of her game. This was a great read and one of the best in the In Death series. As always, Im waiting on the next ride and I am patiently waiting for J.D./Nora to make Eve a mommy.....It's time.
★ ★ ☆ ☆ ☆
cookie
This J.d. Robb series is very dear to my heart, I am very much into each book. I can't seem to get enough...until this one, Indulgence in death. Doesn't have the cameradery or any involvement to Cop Central or those characters. Eve and Roarke seem to have their own private investigative unit, noone else is needed. Couldn't wait to get through this one, not the same.
★ ★ ★ ★ ☆
leneah willis
This is number 31 or 32 in the 'In Death Series' and in my personally opinion this is one of those series that keeps getting stronger rather than crashing and burning as so many long running series by various authors tend to do. Some of the books in this series I have like better than others but have disliked none. I am one of those people who have not read these books in order and while I feel my reading enjoyment of them would have been enhanced had I done so, I still enjoy each novel as a stand-alone and have slowly been able to piece together the 'whole story' bits at a time.

This story begins in Ireland while Eve and her filthy rich husband are visiting his relatives. Poor Eve is terrified of the strange country as she encounters cows, sheep, woods, grass and open space. Of course it does not take long for her to discover the body of a murdered girl. This is a small portion of the story though and other than the murder (which is very quickly solved) is rather funny.

Upon Eve and Rouark's return to New York bodies become turning up. The first is murdered with a crossbow and the second by a bayonet. Each murder show meticulous planning and there is absolutely no hint of a motive.

Like most of the books in this series the story is as much character driven (with wonderful dialog) as by plot. These are fast read with a goodly amount of police procedural stuff, some action, some romance and a lot of interaction between characters.

Enjoyed this read and cannot wait to go to the next.

This was a library find.
★ ★ ★ ★ ★
emily machum
Indulgence in Death is #31 of the series, a futuristic murder mystery set in New York. Part of a series of books featuring NYPSD Lieutenant Eve Dallas it is easily a stand alone read.

The book opens in 2060, beautiful picturesque Ireland, Eve and husband Roarke take a vacation and visit family. We are quickly plunged into a murder scene, which is a bit of a shock for the peaceful local community and Eve has to step in and guide the local officer through his first murder case.

Holiday over, Eve is back in her comfort zone with the New York city buzz. It's not long before she is called to an unusual killing, the murder weapon a crossbow, the victim a High class chauffeur. This is followed by a second murder, a high class licensed companion brutally stabbed in a chamber of Horrors on Coney Island. It looks like the killer buys his kills, is showing off and is thrilled by the kills.

With the body count rising higher, suspects in the open, Eve and partner Peabody must find the links, the tiny threads and connections to close this case down before more innocent people are killed.

I always enjoy a J.D. Robb read. Eve is a sparky, sharp character, who is passionate about her work and the author brings this out with the depth of the writing. She is played off well against her work partner and her husband. The futuristic elements set these books apart from other NYPD police mysteries, but don't over-shadow the police work. As readers we are taken every step of the way alongside Eve as she strives to stop the killer.
★ ★ ★ ★ ☆
kmkelling
This is one of the series of books about Eve Dallas, the famous futuristic New York Police Lieutenant living in Manhattan in the years around 2060.In this volume,she chases down rich serial killers who think murder is a competitive sport or contest.They repeatedly kill ordinary people who have achieved success to become considered the best at what they do.The murder of a limousine driver who came from humble beginnings to be the owner-operator of the best car hire service starts it all off and Eve finds a string of at least nine people with similar success stories have been murdered by the same person or persons.She brilliantly puts the story together with the aid of her team and her rich,powerful,but humble husband.Two men from wealthy families spend their time indulging in thrill kills of people who have some past connection to them.People who started at the bottom and worked their way to the top of some service profession,people who are the best at what they do.These selfish,overly-indulged rich murderers see these people as androids.But their prey must be the best to make the adventure worthwhile.Eve,of course,becomes the target and takes them down instead.She's a powerful character with a huge dose of sass and cockiness to help her through.She's reminiscent of a John Wayne type of character,but set in the near future and female who makes her own rules.
★ ★ ★ ★ ★
jody baush
I never put spoilers in my reviews.
J D Robb (Nora Roberts) is one of the few authors I reread. Everything about the "in Death" novels is quality writing and defies genre labeling.
From the relationship between Dallas and Rourke, the mystery/thriller storyline, an extremely strong female role model, the secondary characters, the setting, well, everything, you just can't wait for the next one. Robb shows that a woman can be strong and capable despite soul crippling events in her life. I have a mantra, "just step over it and move on." Eve Dallas personifies this. It doesn't mean you never think of it or that you forget but life goes on.
Dallas "stands for the dead," they are hers, no matter who or what they were in life and grieves for their lost futures. To her it's almost a sacred trust and she is uncompromising in her pursuit of justice for those in her care.
I think even most men would like these books, if for no reason than to see how women would like to be treated.
Read, enjoy, repeat.
★ ★ ★ ★ ★
elizabeth cace
When I grow up, I want to be Eve Dallas. In addition to her quick wit, razor sharp intelligence and ability to zero in on the perpetrators of a crime faster than you can say "whodunit," Eve happens to be married to the richest man on the planet, who is Irish and gorgeous and talks pretty and takes her on vacation to the Emerald Isle. Even better, this lavish fairytale lifestyle Eve lives hasn't spoiled her or changed her. She still gets her hands dirty and, much to Roark's annoyance gets herself bloodied on occasion as well.

Indulgence opens with Roark and "his cop" on a much deserved vacation visiting Roark's family in Ireland. I absolutely love it when Roark's family makes an appearance. There are so many of them, there's no way to remember them all and they are loud and boisterous and full of life and love. I also love how Eve is overwhelmed and out of her element when she is around them. She has never had any family so she struggles with how to interact with them. Roark never knew his family for most of his life either, but he adapted much quicker than Eve did. Unfortunately, murder doesn't stay in New York and when a murder occurs not far from the family farm, Eve's instincts kick in and she indirectly assists the local law enforcement, much to the happiness and delight of one of Roark's young cousins who idolizes Eve. Fortunately, the case is resolved quickly and Eve and Roark resume their relaxation.

Back home in New York, there is no rest and relaxation and Eve is going full steam ahead upon her return when she is called to investigate the murder of a limo driver killed in a most unusual fashion...by a crossbow. Not long after that, another murder occurs. This time, the victim is a high priced highly successful escort who is found dead at Coney Island. As the body count piles up, all of the victims seem unrelated to one another, but the common denominator is how the trail leads Eve and her crew to different CEO's whose identities have been stolen and used to perpetrate the crimes.

Once again, I found this story riveting. Different unrelated victims murdered by extreme methods but Eve manages to connect the dots and does so quickly. While I'm still trying to process and absorb the scene unfolding around me and how the victims are connected, Eve has already focused on a prime suspect. I don't know how Peabody manages to keep up, but she does so I'm the only one struggling trying to put it all together. I'm still amazed at how this series has evolved. Still entertained and still connected to the characters. It doesn't feel like a book when I am hanging out with Eve, Peabody and the rest of the gang. J.D. Robb is a master at bringing these characters to life without making them predictable or boring. Now that I'm nearly caught up with this series, I don't know how I am going to manage the waiting period between each book. It will be torture, but since the series does not show any signs of slowing down, the torture will be minimal.

Indulge yourself...read this series, but start at the beginning and watch the magic unfold...
★ ★ ★ ★ ☆
katherine reilly
This is by far one of my favorite series. And it has proved to be true with this book as well. I love how this book starts - in Ireland with Roarke's family. We get to see the softer side of Eve by seeing her surprise Roarke with a children's park she has build and dedicated to his mother. What a great way to start the book. We also find that murder seems to follow Eve everywhere as she helps a green officer in Ireland solve a murder while she is there. While it isn't a tough case and is solved quickly she still helps him through the process.
After arriving back in New York City, she tags a murder almost immediately. It seems to be a most unusual case of a limo driver shot with a crossbow. Fairly quickly there is a second murder of one of the best escort is NYC and she is shot through the heart with a bayonet. Eve quickly realized that the murders are linked. I love that Eve always seems to be one step ahead when she working a case. As always there is a creative ending to the book that I did not see coming. You will have to read to find out.
As always my favorite part of the book was the banter between Roarke and Eve. I love that she had a constant fight with independence and Roarke constantly is fighting her on it. It seems after all 31 of these books that has not died but she is starting to become more aware of others and their feeling.
The one thing that bothered me about the book was that it just seemed long. There was a long period of time between when she knew who the murders were and the case was actually solved. Normally, I can't put a J.D. Robb book down but in this case it took me several sittings to get through it.
★ ★ ★ ★ ★
grumpy785
Although I enjoy the In Death series, I'm the first to admit not all of them are top quality. This one is an exception. Indulgence in Death revisits a theme Robb has addressed before: the games of the idle and the spoiled. This time around it's a twist on the idea of hunting humans for sport -- not a novel idea but a good solid one for Eve Dallas. Since Robb usually has to balance three elements -- romance, science fiction and police procedural -- in these books, often one element will be slighted at the expense of the others. But this book balances well; better use of droids and other high-tech concepts, plenty of romance with Roarke (who is frankly becoming her second police partner) and a solid, believable investigation. Often we will see Eve Dallas pull a case theory out of thin air; rarely are we treated to the painstaking insights into her reasoning that fill this book. This time I don't have to take her conclusions on faith; I can follow her every step of the way. This could make for a plodding plot, but Robb easily infuses just enough suspense and character development to make it flow. We can follow Eve as she uncovers villainy that spans whole continents, but we never get ahead of her. Part of the fun is knowing early on who the murderer is, while watching Eve build a solid case against the perps. As is frequently the case, we wrap up with a classic police bust, but in this one we get a most satisfying and surprising twist. Indulgence in Death is one of Robb's better excursions, and will go on my re-reading list.
★ ★ ★ ★ ★
nitish
I enjoyed this book. While it sounds weird the theme of the kills was creative, insulting, and unbelievable that people even think that way, much less act that way. The who done it and why was different.

Loved that Eve and Roarke had a wonderful vacation even when death intruded. Enjoyed their family time and the interactions. The scene in the park, Eve's surprise, was breathtaking, showing the depth of her love for Roarke.

I thought this installment to the series was woven with creativity, suspense, surprise, and character growth. It was a fun read that did not disappoint. As always I loved the interaction between Eve and her team and the solidarity between she and Roarke.

I recommend this book. You won't be disappointed.
★ ★ ★ ★ ☆
kountry kittie
After 30 "in Death" novels, 6 stories in anthologies, and one crossover novel (
Remember When
) since mid-1995, Lt. Eve Dallas and Rourke are on holiday to celebrate their second wedding anniversary. That's the beauty of a series set in the future, the passing of present-day time and changes in current technology don't affect the time or technology in the books. This newest book in the series was an enjoyable read.
If you are new to the series, you could read this book without having read the others but you would miss a lot of the background of the characters, especially Eve Dallas. This book has some very satisfying emotional notes that would be OK if you hadn't read any of the earlier books, but are more poignant if you have folowed the emotional development of Eve since the first books. And the interactions among the characters wouldn't make as much sense without knowing the history of their working relationships or friendships. On the other hand, the mystery is entertaining on its own so I think someone who hadn't read any other books in the series would still enjoy it.
One other little detail: there are numerous references to "the book" Nadine Furst (a crime reporter with whom Eve often works and one of Eve's friends) has written about one of Eve's cases. I vaguely remembered this from an earlier book but couldn't remember which of Eve's cases it was about until one of the characters mentioned the name. The case in Nadine's book is from
Origin In Death
. There isn't much said about that case in the references to Nadine's book, but it could be a slight spoiler if you haven't read "Origin in Death." If you are really concerned, you might want to read that book first but I don't think it is necessary unless you have a super memory.
This book begins in Ireland where Eve and Roarke are visiting with his family and there is a touching scene surrounding Eve's anniversary gift to Roarke. In the earlier books Eve was not very good at the concept of gift giving so this scene made me tear up a little while I was reading it on the bus. There's a short murder mystery in Ireland but then Eve and Roarke return to New York City and the main focus of the book begins.
I hate spoilers in reviews so I won't say much about the plot other than that I thought it was interesting. And I also enjoyed that the author included cameo appearances of three of Eve's friends (Mavis, Charles and Louise). I liked this because the interactions between Eve and her non-cop friends, plus her relationship with Roarke, are important ways of gauging the emotional growth of Eve's character from the beginning of the series when the idea of friendship was almost completely foreign to her.
★ ★ ★ ★ ☆
stuart taylor
Eve and her team are on yet another case, out to catch the bad guys, Sylvester Moriarity and Winston Dudley, two very well-to-do businessmen, with similar backgrounds and both sharing the benefits of being products of old, family money. The coincidence of multiple murders all being played like a game of Clue, with extremely, high-end and pricey antique weapons, seem to stem back to each one of these gentlemen. Eve "makes" the criminals early on in the book but must have evidence beyond the shadow of a doubt to bring them down. This task is much more complicated because of their standing in the community and the fact that they have never had any prior crimes. The concept of story is excellent as most of the books in this series are, however, as I have read the entire series and previously stated, J.D. Robb is getting very stale in her presentation of Eve. Eve is supposed to be rough and tough, however, after murder number nine takes place, she feels the need to see Roarke's face and talk to him while actually on the job. This is something the old Eve would never, ever do. She is a strong, independent woman and top notch cop; what's the deal with needing to see her husband's face to get through the emotional trauma of a murder investigation? I've stated before, Eve is getting too soft. She needs to go back and gather the strength she had back in the earlier novels. Also, Peabody is great and to have more storyline on her life as connected with both personal and professional dealings with Eve and the team would be fantastic reading. I believe the next book, Treachery in Death, may actually be somewhat more focused on Peabody and Eve rather that Eve and Roarke. Roarke is an excellent character in the series, but Eve is leaning on him too much, albeit in a rough manner, she always caves to his ways. This is taking the character of Lt. Eve Dallas back ten steps in being a professional woman cop and her own person. Her identity is now more "Roarke's Cop," than Lt. Eve Dallas, NYPSD's high profile, rough riding homicide policewoman.
★ ★ ★ ★ ★
curt faux
The narrative is over-the-top; it's a deliberate style choice that beautifully suits the SF/detective/romance combo. For those of us who really enjoy this style choice, Indulgence in Death is one of J.D. Robb/Nora Roberts's best yet. She's in rare form, with plenty of highly entertaining rants, beautifully in-character attitude, and quotable dialogue and thoughts. A character will get into a musing or rant on a hilarious topic (just wait until Eve goes off on the stupidity of suits, ties, and high-heeled shoes), only to have a line that hearkens back to it show up later on in an even more entertaining context.

The characters are fantastic. Eve is such a delightful curmudgeon, perfect for those of us who don't particularly care about things like high-heeled shoes, while her stylish husband and somewhat more girly compatriots provide plenty of material for those who want to revel in the luxury and style of the ultra-rich. Robb provides a perfect view of a futuristic further-widened class divide, and accents it with a scattering of fun science-fantasy trappings.

As usual, the case becomes improbably personal for Eve and Roarke. However, it's one of those things that works well for the series despite that. Besides, Eve's reputation and Roarke's wealth give at least a minimal nod to establishing a reason for them to be drawn into everything. My one semi-complaint is that I could do with a little less of the introspection on Eve and Roarke's inner turmoils after all these books, but on the other hand, I can see why it would be useful to have it for readers just tuning in. While of course it helps to have followed along with the series in order to keep up with all of the characters and their arcs, Robb does a surprisingly good job of providing at least a minimal explanation of where each one is in the current events, so you don't need to read all of the books in order.

This is a delightful installment in the "in death" series!

[Review book courtesy of Penguin Group]
★ ★ ★ ☆ ☆
lorie barber
Like others, I loved the beginning in Ireland. The murder there, showing how Eve has become a leader and teacher, that was wonderful, a real moment of growth in the series. Then they got back to NY and it felt like rote murder. In any other mystery there are red herrings, misguesses, false trails. Not here. Eve never makes one wrong judgement call. Everything falls into place without a single problem. Even the finale lacked tension- I felt like Eve and Roarke were bored when this was a life and death situation. Murder mysteries are supposed to be mazes we and the hero(in)es have to navigate, but this was a maze with a straight path to the other side, and no offshoots to worry about along the way. And that makes for boring reading. I'd suggest going back and reading one of the earlier books rather than this one.
★ ★ ★ ★ ☆
marlena
Someone is killing people for sport and it's up to Lt. Dallas, Roarke and crew to figure out who so they can stop them before anyone else dies, but can they do so before the Lt finds herself cast in the role of prey! Another great visit with the In Death crew and cohorts! Love the character development as it gets richer in each book. If you haven't started reading this series, I suggest that you do so. This is one series that I listen to on CD as I find the reader really adds personality to the characters and brings them to life even more.
★ ★ ★ ★ ☆
ms rose
I did not purchase this from the store (my bad) but I read this in paperback while on a recent cruise (I forgot and left my Kindle in my vehicle at the port). I was immediately drawn in to Lieutenant Eve Dallas and her investigating techniques. Wow! She starts off with a murder in Ireland while on vacation with her hubby and almost immediately upon her return is confronted with some baffling murders which used odd instruments, to say the least. Lots of clues, some red herrings and a great cast of characters. I would have rated this 5 stars but for some rather crude language which, to me, added nothing to the story. I know police use profanity at times but, in my opinion, it was over done. Aside from that, it is a great book and i will be trying to read the rest of the "In Death" series by Ms Robb in the not too distant future.
★ ★ ★ ★ ★
annie paul
This is a series that I NEVER get tired of reading...over...and over again. There is nothing like a full novel written by Nora Roberts to make for an entertainingly scrumptious story that pulls you in and makes you feel homesick in between installments. And, when that installment comes out and you finally have a chance to read it, your back at home with life, death, intrigue and love.

You gotta love Roberts. She makes the best characters and stories.

Also, let me say that Susan Erickson's right on, talented and engrossing professional narration of Roberts' books is like icing on the cake. If you love the book, try it again with the audio enhancements...truly entertaining!
★ ★ ★ ★ ☆
julia noel
Indulgence In Death by J. D. Robb
Paranormal Romance/Suspense -Nov. 2nd, 2010
4 stars

In Indulgence In Death, Eve and her husband Roarke are taking a well deserved vacation after facing a near death experience. They travel to Roarke's maternal family in Ireland where they are greeted with love, laughter, and a sudden murder. They return relaxed to New York and a puzzling string of new murders that do not seem to have any connection. Eve is determined to find the murderer/s. And she has a deep suspicion of the identity of the culprit/s but proving it may become fatal since that person or persons are rich and influential.

This book was a departure from the earlier books in the Death series because Roarke and Eve are letting go and allowing people to get closer to them. There is a real feeling of love and kinship as many of the side characters have also settled in with their significant others. Those who love this series will be gratified since it will make them feel right at home. I won't say that this series has lost its edge but it does have a softer side. So readers who like the grim darkness of the author's previous books may find this one a bit more lightweight in comparison.

The beginning of the story felt a little strange because it spends quite a bit of time with Roake and Eve in Ireland and his extended family. Once they get back to the states, that is when the action really begins. It almost felt like 2 different stories. One with Eve and Roake on a `honeymoon' and another with the big murder investigation. What was also different about this novel was that Eve has a good idea who may be the murdering the victims so the ending is not a complete surprise. Much of the investigation is spent trying to prove her theory and catch the suspect/s.

I enjoyed returning to the Eve and Roake's adventures. As their relationship and group of friends have grown, so has the focus of the novels. It is wonderful to read how enduring they are as a couple but there is also less time for the gritty mystery. So readers might find this story less involving.

Reviewed by Steph from the Bookaholics Romance Book Club
★ ★ ★ ★ ☆
nick baum
With the In Death series, J.D. Robb has written an amazing set of novels that utilize elements from a number of genres without pitching too far over into this one or that. There is a familiarity with the characters and the settings from book to book. Eve Dallas is an NYPD homicide lieutenant in the year 2058 who is married to Roarke, a babe magnet with a checkered past who rose from humble beginnings to acquire more money than God. Accordingly, each of these books has elements of romantic suspense, science fiction, mystery and thriller woven through it in such equal parts that one doesn't have to be a fan of a certain type of novel to fully appreciate what is occurring from moment to moment.

I can't entirely buy into the relationship between the lieutenant and her Everyman, but I dutifully read each and every installment. Why? Because what occasionally gets lost in the hoopla is that the titles in this series are consistently well written and feature terrific mysteries. Robb doesn't repeat her plots, though she is not above presenting an occasional variation on them. In fact, she tacitly acknowledges this through the characters in her latest novel when one turns to another and (to paraphrase) says, "Gee, this is like that other case we had." Well, maybe so, but only slightly. There are enough differences all the way around that even readers who have committed to memory every word that Robb has ever written will not mind at all.

INDULGENCE IN DEATH, book #31 in the series, begins with the enigmatic Roarke taking Eve back to Ireland, which has changed very little in a half-century or so. Another thing that never changes would be the inclination of human beings to commit crimes of passion, and indeed, Eve and Roarke have barely sipped their first stout before they are embroiled in a murder investigation, one that is quickly resolved but I suspect will have some repercussions upon at least one member of Roarke's Gaelic family at some point in the future. Similarly, it is not long after they return to New York that Eve is embroiled in a fresh homicide. The owner/driver of a livery service is found murdered at LaGuardia Airport, done in by bizarre instrumentation. A second murder follows almost immediately, with the victim being a very high-priced licensed sex worker. Eve is able to figure out just who is responsible for the murders. The problem, though, is that the suspects are rich and powerful, have iron-clad alibis and no apparent motive other than the thrill of doing what they are doing. But are they going to get away with it?

INDULGENCE IN DEATH is one of those mysteries that is closer to Columbo than Agatha Christie. There isn't much of a whodunit aspect here; the thrill is if the perps will get away with it, or, to be more accurate, how Eve will catch them. She has the resources of the NYPD as well as her husband, who, as she would say, owns almost everything. But there is an additional, very interesting wrinkle here. The murderers are actually taunting Eve, and not for an undefined purpose. There is a cat-and-mouse game being played here, and everyone wants to be the cat. And, at story's end, only the cat will be left standing.

Of course, there are any number of subtle changes in the lives of the secondary characters to provide some continuity from book to book. Eve remains her prickly self, so much so that some male readers might wonder why Roarke doesn't trade her in for a model with an engine of equal power that rides just a bit more quietly. Actually, the sharp edges of her personality play a part in bringing the perpetrators to justice, and in a subtle yet striking way. One of the more interesting passages in the story present Eve and Roarke as you've never seen them before. Well, at least in public. And INDULGENCE IN DEATH is worth reading for that moment alone.

--- Reviewed by Joe Hartlaub
★ ★ ★ ☆ ☆
redstars butterflies
"Indulgence in Death" opens very sweetly, with the formidable Lt. Eve Dallas and her sexy billionaire husband Roarke visiting his family in Ireland, where Eve gives Roarke a lovely and unexpected anniversary gift - the delivery of which is vintage Eve. Of course, Eve being Eve, it wouldn't be a real vacation without her stumbling across a dead body, and patiently coaching the inexperienced local authorities on next steps. All too soon, they are back in New York, confronting the murders of high-end people in very strange ways.

This is, as others have mentioned, strongly reminiscent of both "Strangers in Death" and "Seduction in Death," hence the dinging of one star. I actually liked Eve a lot better in this story - she was more patient, more funny, less self-righteous and dull. I did think they figured out who the murderers were too soon and that the murderers in "Seduction in Death" (i.e. spoiled rich kids) were more realistic. I also liked Peabody's growth as a character and a detective and the realistic ways that Charles and Mavis were both included.

I do find Roarke's continual intrusion in the police part of the book a bit unrealistic and he could have completely screwed up her case by taking a certain action about halfway through. Robb has involved him in some interesting and believable ways in the past (i.e. one of his people is targeted) and I prefer that model.

I dinged it another star because of the ending - that particular resolution has been done to death. Time for someone else to be bait - plus it was really rushed. It's an enjoyable book, and, once it comes out in paperback, I'll get it for my library - unlike either Strangers or Salvation, which I disliked intensely. I hope she keeps writing in this world for a long time, as it's a great, fun escape.
★ ★ ★ ☆ ☆
michele mckeown
I eagerly anticipate each In Death book when it is released. I'm hoping that JD Robb will hit the stride between Eve's personal life and professiona life. I know they are murder mystery novels about the central character, a homicide detective but what draws me back time and time is the development of Eve's character as well as how she deals with the people her life is suddenly full with. Indulgence in Death starts off great and you think you are going to get that perfect blend, howver, once the "official"murder starts Robbs never really gives us those tidbits of personality conflicts and secondary character interactions that we all know and love.

I want to see more of Mavis then a brief phone call in each book. this is her best friend ever and her first godchild. There is a ton of good stuff right there alone. Peabody and McNabb are left in the wind as well with just an occasional reference to them making googly eyes at one another and Im tired of Roarke as the civilian expert. he is busy and he is rich, he does NOT have time to assist on every major case that Eve gets. And where is Nadine. There are great lines in Indulgence about the book she wrote but we never actually see Nadine any more.

Hopefully the next novel will show more development in Eve's life personally. After all, we already know she's a great cop, we already know she can solve the unsolveable. What we'd like to know is more about how she handles her marriage and this hosts of friends she has acquired. heck even giving us a front row view on the cook out she was planning would have been nice. Instead we just know that it happens at the very end of the story.
★ ★ ★ ★ ★
lime
Guilty indulgence time (pun intended)... J. D. Robb's (Nora Roberts) latest installment, Indulgence in Death, arrived at the library at the perfect time... right before a four day weekend. Not that it ever takes me that long to finish an In Death novel, but I didn't have to feel overly guilty for reading later into the night than I should have.

With Indulgence, we see a bit more of Eve Dallas's "softening", as she journeys back to Ireland with Roarke to connect with his family. While not her particular pace of life, she starts to understand how important family is, even though she's never had one of her own. Of course, when she gets back to New York, she's quickly thrown back into the world of crime and death, this time with a series of murders involving unusual weapons and little to indicate what might be driving the selection of victims. With the help of Roarke, Peabody, and the rest of the crew, she is able to cut through the identity fraud and determine the likely suspects for the killings, while at the same time ratcheting up the pressure on the killers to make a mistake and jump to their ultimate end game... killing Dallas.

This installment had all the elements I enjoy in an In Death novel. While there isn't quite as much interaction with many of the secondary characters, Robb does advance the character growth a bit with Peabody. Peabody has become more of a detective in her own right, and comes up with a number of threads in the case that Dallas hadn't considered and that play out well. The motivation of the killings was also interesting, in that it takes the competition angle so common in men to the ultimate conclusion.

Indulgence In Death was just what I wanted for an escape from technical reading and writing, and Robb delivered. Now I need to go find what her next planned installment is so I can get on the hold list at the library... :)

Disclosure:
Obtained From: Library
Payment: Borrowed
★ ★ ★ ★ ★
arci
NYPSD Homicide Lieutenant Eve Dallas and her husband Roarke go to Ireland on a needed vacation; their first in quite a while. When they return to New York City, Eve finds her unit struggling with an apparent serial killer (or more) who changes his or her weapon of choice; always using something that seems arcane.

First the predator murdered chauffeur Jamal Houston sitting in his limo at La Guardia with a crossbow. That is followed with the killing of prostitute Ava Crampton at Coney Island's House of Horrors using a bayonet. Soon afterward celebrity chef Luc Delaflote falls to a harpoon. Finally, a bullwhip around her neck strangled Adrianne Jonas to death. Even as they become targets, Eve, her top assistant Detective Delia Peabody and Roarke find clues that frighten them with the apparent psychopathic implications.

The long running Dallas-Roarke futuristic police procedural (see Kindred in Death and Fantasy in Death) is made fresh by the killer(s) who will remind readers of Leopold and Loeb (see the movie Compulsion) though the implication has been used in other novels. The story line is fast-paced and loaded with action as the inquiry turns macabre and twp cops and their civilian ally become the prey of deadly predators. Sub-genre fans will enjoy this exciting entry.

Harriet Klausner
★ ★ ★ ★ ☆
lori robinson
We constantly marvel at the frequency of publication, yet consistent quality, of this prolific set of mystery thrillers featuring homicide Lieutenant extraordinaire Eve Dallas. "Indulgence" is a typical entry in the series, although a sort of warm-up story with no bearing on the remainder occupies the first 30 pages or so as Eve and hubby Roarke are on vacation in Ireland, and a dead body turns up in the woods near where they are staying with relatives. Eve promptly helps the locals to an easy solution, but we suspect the point of this prelude was to merely ease the characters into the more serious story with a bit of humor, while shedding more light on their budding extended family relationships.

Back in New York, Eve catches a couple of murders in quick succession and amazingly soon deduces that two men who have been friends for life, and gained their riches through inheriting their fathers' companies, have turned murder into a sporting competition. The men have somewhat covert ties to the victims; and weapons such as harpoons, bayonets, and crossbows only add to the intrigue. As Eve and company close in on clues and motives, it seems our heroine may be the final target herself, which we recall has been the case once or twice before in earlier books.

Other than the clever investigation at hand, there's nothing particularly compelling about Robb's latest outing - but as usual, it puzzled and entertained for a few pleasant hours; so good enough!
★ ★ ★ ★ ★
brian vanalstyne
Dallas and Roark carry on in love and marriage. Dallas continues to stand for the dead and the criminals continue to think they are smarter than cops. The perpetrators of crime become cagier and it takes many twists and turns to unravel the crimes. Don't skip this one!
★ ★ ★ ★ ☆
arian
Though I enjoy the mysteries, it's not the main reason I love the In Death series. What makes it special is the relationships Eve has with other characters and how that impacts her investigations. Though this mystery was not particularly inventive, it gave Eve reason to interact with a lot of characters with great results. There's a fair amount of humor in most of the series, but this one seemed to go to the next level. I quite literally laughed out loud many times throughout the story.

The book opens with Eve and Roarke in Ireland on a long overdue vacation. This part of the book was outright fantastic because we see their relationship evolving. The dialog clearly demonstrates how much they are coming to understand one another. However, other characters also get a boost. The last few books had Roarke taking such a large role in the mystery that others, like Peabody, were pushed into the background. Though this is good occasionally, I was glad to see Peabody come front and center again for this mystery. Even better, Peabody is starting to step out of Eve's shadow. She takes more initiative, and even provides some insight into the case that Eve missed! It was a welcome development - moving them more toward equal partners. The mystery itself was not very deep, and I figured it out even more quickly than normal, but all the character development more than made up for it. I simply could not put it down, and read straight through.

Overall, another very satisfying book from Robb that has me eagerly anticipating the next one. Highly recommended to series' fans.
★ ★ ★ ☆ ☆
afdhaliya
A subtitle for this book could be called Seduction in Death II: Electric Bugaloo.

I admit I probably am grading this a bit harshly. But the entire time I was reading it, my overwhelming reaction was to keep thinking how similar it was in motive, perps and structure to the earlier book. One refrain just kept going over and over in my head -- "this feels lazy".

And not just the re-tread in plot components but also the simple police work. Instead of true deduction and procedural follow through to come to the conclusion of who the perps were, Eve has these leaps of intuitive logic that not only instinctively pinpoint who the murders are, but also why they are doing what they do, how they pick out their targets and even their thought processes. And she does this very early on in the book, absent any real solid evidence, and she is spot-on on every aspect.

So I graded harshly because Robb has shown in previous books that she is capable of writing good police procedure and that Eve has previously come to equally spot on conclusions but only after solid evidence and real deduction.

The other thing that really disappointed me, was how almost cartoonish in their two-dimensionality the villains were. Another thing that Robb has ceaselessly demonstrated through the course of this series is that she is capable of creating a fully fleshed villain. Even the ones who seem particularly sociopathic such as Ava from Strangers in Death or outright evil such as Ricker from Judgment in Death or just plain old liked to kill for a living such as Yost from Betrayal in Death --- all received depth and made a qualitative impression on their particular book. With these previous villains Robb gave us an insight into their thoughts and emotions. Even the two bored society boys from Seduction had their illuminating moments of 'voice' and agency. But the villains in this book felt almost like villain seat-fillers.

The best parts of this book were the dialogue, beginning and the ending. The dialogue seemed particularly snappy and witty. I also enjoyed the first part of the book while Even and Roarke were in Ireland where she helped the young Irish cop solve his first murder. And the last couple of chapters are actually worth an extra half star. I always enjoy it when Eve runs an op with her team to nab her perps and this one was no different. Eve acting like a drunken boor who married Roarke for money was fun to read.

I've said in previous reviews that Eve seems to be a serial killer magnet. It seems unlikely that in little over a two year span of time that Eve would come across as many serial, multiple and thrill killers as she has. The "...In Death" novellas work great because they are just regular murders that Eve gets to solve, but I'd like the regular books to go that route more often. I liked Salvation in Death a lot because it was one murder and Eve simply worked it -- no muss, no fuss.
★ ★ ★ ★ ★
rebekah caldwell
It is amazing to me that JD Robb can write this many books and they are still good! After reading some of the reviews, I was alittle unsure if I wanted to read it because there was some negativity...Maybe those who didnt like the book are getting tired of the series, I dont know....When I read the book, I enjoyed it thoroughly...I do have my favorites in the series, but overall, the series is still going strong...There was interaction with all of Eves friends and co workers, and it was just as entertaining as all of the previous books...I especially loved the beginning, while Eve and Roarke were in Ireland...very touching....The actual murder plot of the book was interesting, even though some thought that it was a repeat of another book ( some of it was, but it didnt bother me)...Some of the reviews thought the book ended quickly, I didnt think so, although I really would have loved to have some part of the BBQ outing for Morris...I really like it when Eve has to endure those types of social gatherings...Maybe it was left out because the book was 370+ pages...Overall, I loved the book and can recommend it highly...It was exactly what I would expect and the characters continue to progress...A very good read!!
★ ★ ★ ★ ★
sarah lane
The "In Death" series appeals to people for many different reasons. If you primarily like Eve/Roarke interactions, as I do, you'll enjoy this one (although they're not as fiery as they were in the past; Eve and Roarke have settled into the married rhythm pretty well). For me, the first three chapters alone were worth the price of the book.

While there are similarities to a previous case (and it is odd that no character in the book mentions the similarity), this one is more of a procedural than its predecessor. It focuses more on how Eve and company gather the evidence to make the arrest after they have determined the murderer. I enjoyed watching the team build their case. Without giving too much away, Eve's plan to capture the murderers is enjoyable to read.

I didn't like Kindred in Death, but I did like Fantasy and this is even better. In my opinion, Indulgence is one of Robb's best in a while.
★ ★ ★ ★ ★
kate halma
I think this is one of Robb's better stories. I especially enjoyed the banter, especially between Eve and Roarke. They seem to be getting the hang of marriage pretty well. It seemed to me that the other cops in the bullpen were more actively a part of the story, which I also enjoyed. This was overall a well-written and entertaining story.
★ ★ ★ ★ ☆
husna
Although I came late to J.D. Robb's long-running futuristic romantic suspense series, it didn't take long for me to become a zealot for it. Seven of the series' titles sit on my all-time keeper shelf, and an additional nine earned B+ grades from me, which adds up, astonishingly enough, to nearly half the series to date. I often hand-sell the first titles at the bookstore, using my sister as an example. I tell potential customers that although the series continues after fifteen years in the making, quality remains high; one of my favorites (
Promises in Death (In Death, No. 28)
), after all, was published just last year. Then I add this as the kicker: "My sister doesn't even like to read and she got hooked on this series, reading them like candy." That said, though, Robb may be at her tipping point with the series. Make no mistake about it - I can't wait to pick up each successive book/story in the series - but "only" two of those B+'s cropped up in the last fourteen titles...while three of the four C range grades appear in that same list of fourteen.
I mention this to share my state of mind when starting Indulgence in Death, which actually earns a B- from me. Robb's books skew toward the personal or the procedural, though my favorites tend to be those in which she mixes the two. Indulgence definitely skews toward the procedural, with far less of a focus on Lt. Eve Dallas - the original kick-ass heroine - and her bazillionaire, gorgeous husband Roarke's' sphere. Robb manages, though, to provide key moments for most of Eve's circle, and through those moments the author conveys some great stuff, including humor, poignancy, and friendship. But I wanted more because these terrific moments seem written in a form of shorthand. Robb also showcases Eve's growth as a human being to great effect...again, I wanted more. As for the relationship between Eve and Roarke, their love continues to grow, deepen, and mature, but at the expense of the heat they shared in many of my favorite books. While it's wonderful to witness their love as it matures, I wanted more of the heat.
Anyone who's old enough to remember Gilligan's Island should recall the episode in which Gilligan is prey for a big-game hunter dropped onto the island to bag his biggest kill: a human animal. But while Gilligan is hardly the best at anything, it soon becomes clear to Lt. Dallas that the victims of recent murders are all tops in their service fields: one owns a limo service, another was a high-end L.C. (licensed companion)...still another was a world-renown chef. Each was killed, "Clue" style, with an unusual weapon: a cross-bow, a bayonet, a harpoon. Aided by her expanding staff and with the help of Dr. Mira, Eve hones in on two spoiled men who inherited their wealth, and as she delves into their pasts, she discovers a strangely co-dependent duo whose depravity matches anything she's encountered in her career.
I've already indicated I found the personal aspect of the book wanting in comparison to the series' best entries. I also had trouble with the procedural component, which seemed to drag on. Building her case interested me less than in the past because Eve's train of thought about her suspects became markedly repetitive. As a result the middle of the book sagged - even though interviews with two women in her suspects' pasts and Roarke's unorthodox method for getting the lay of the land fascinated me - but eventually, as the pieces came together that would allow Eve to nail the duo, the excitement level I expected kicked in and I couldn't wait to see her take them down.
Later this month her annual In Death short story will be released in
The Other Side
, and early next year
Treachery in Death
will be released. I plan to read them both, but with slightly diminished enthusiasm than I once had for this long-running series.
★ ★ ★ ☆ ☆
josh kaplowitz
Frankly, the last two or three entries into the "In Death" series have sent me racing back to re-read some of the earlier books in the collection: Naked in Death, Rapture In Death, Holiday In Death, Betrayal in Death, etc. And this new title, "Indulgence in Death," continues the trend for me.

Interestingly, for the first quarter or so of the book, I didn't think this would be the case. "J.D. ROBB IS BACK!" I thought as the book immediately drew me into the narrative by opening with Roarke and Eve's visit to Ireland to visit Roarke's family. In this early section of the book, Robb creates a beautifully written, and oftentimes humorous and witty, set piece that speaks to love and family and friendship and the growth of Roarke and Eve, both separately and together. And in reading these early pages of "Indulgence," (which could often be quite moving), I became aware that somewhere along the way, while reading every single book in the series since the first in 1995, it was these elements that came to be most dear to me and are now crucial to my enjoyment of each new installment.I'm interested in finding out about the growth and development of the characters we've all come to know and love through 30-plus entries. Not only Eve and Roarke, mind you, but the people who impact their lives: Peabody, Mira, Mavis, Feeney, Summerset, McNab, Nadine, Charles, Louise and all the rest. The murder mystery elements? Perhaps not so much.

Now, to be fair, I should note that in the new book there is a point where a murder takes place in Ireland, but that crime and the investigation that subsequently takes place serves to illuminate the growing maturity of Eve more than anything else, and is really well done. But generally speaking, the murder mysteries in the last few "In Death" books have not been doing it for me. They often feel rather stale and written almost by rote. I'm no longer being drawn into or engaged by this element of Robb's storytelling. Been-there-done-that -- which is maybe why this latest book -- once it gets to the point where Eve and Roarke return from Ireland and get back to the central crimes committed in this installment -- didn't hold my attention nearly as much as the earlier chapters did. Instead, it took me away from the people I really wanted to read about or gave a damn about.

In the earlier books, Robb was exceptionally good at hitting just the right balance between the personal and the professional (Eve's cases/Roarke's empire), and it is for this reason that I've not grown tired of re-reading many of them. I hope she finds this balance again really soon. I'm not ready to give up on this beloved series. Yet!
★ ★ ★ ★ ★
jennyc
All Eve Dallas wants is to spend time with Roarke with his family in
Ireland, but soon a local boy finds a woman's body in a forest.
It is solved as the evidence points to her boyfriend. The murder
is solved and they enjoy the rest of their time there. Then Eve
and Roarke return home and soon the bodies began to pile up
as they are all killed by unusual weapons. . .someone is hunting
people. . .must read!
★ ★ ★ ★ ★
sandhya jain patel
I love JD Robb's world building and her characters. You can smell the soy dogs and stale coffee, feel the core of white hot righteous fury Lt Dallas feels for the dead who are unjustly robbed of life. The thick sensuality of Roarke and Dallas' intimate moments make for a believable and much needed counterpoint to the fast, gripping and often grim job of a futuristic murder cop.
★ ★ ★ ★ ★
shon reed
When you have money and are third generation rich, you can do anything you want. Even deciding who will.

Two wealthy men who best friends create a murderer competition and think they will get away with the crime.
★ ★ ★ ★ ☆
d u s child
As an 'In Death' fan, I thought this fit in well with the series. I wish the regulars had more play and that the mystery went on a little longer, but being a fan I'm sad when all her books end. I'm glad that I read it and am looking forward to reading the next.

That being said, I would like to add that I did not purchase the Kindle edition. As Penguin Publishing is not decreasing the price to match the paperback edition, I went to my local library and checked it out. I am willing to pay paperback price (although I believe the Kindle price should be lower), however I will NOT pay above that price! I have noticed this pricing discrepancy with other Penguin titles as well. Until they make pricing fair, I will continue the boycott.
★ ★ ★ ★ ★
tuyet
I am a J.D. Robb fan. I loved the way that she brought the characters together. The plot has some serious twists and turns. It's fast paced and very detailed. I couldn't put the book down. I even read it while riding my exercise bike!!!
★ ★ ★ ★ ★
ib205
This is book 31 in the series and still Nora Roberts keeps it fresh. Dallas and Roarke are as hot as ever. The story runs the full range of emotions from funny, sad, sexy, sweet, to gory. A whodunit that you still can't figure out until she tells you at the end.
★ ★ ★ ☆ ☆
nicole ediss
I refuse to buy any book that has a kindle price over $9.99. At first I thought I just wouldn't buy the kindle book but get the paperback when it was released but the more I thought about it the angier I got. So I have some favorite authors who will no longer receive my 2 cents. I know it's not the author's fault but there ya go. I couldn't find Indulgence in Death at the library so I read it in a bookstore.

Onto the book. Indulgence in Death was rather bland but this is what, book 30 or something in the series. I give the author a lot of slack b/c the books are still interesting and Eve is still a work in progress. I love Eve's futuristic New York. I enjoy arguing about what is and isn't possible for only 50 years in the future. Like flying off to another planet even for the super rich or even flying cars. And the most improbable of all that rich bad guys always end up in jail. Ya, right.

So basically, if you've been reading the series then go ahead and read this one too but if you're new then go back to the beginning.
★ ★ ★ ★ ☆
doug peacock
Fans of this series will enjoy this new addition to their collection. Closer to the beginning of this book, while vacationing in Ireland, we see Eve more relaxed and open to the love and commitment she experiences with Roarke's family. Still slightly uncomfortable with the idea of family and just what it means, Eve has come a long way since the first books of the series. I love seeing how she interacts with family and how sweet and understanding Roarke is with her. Their relationship is definitely a highlight in these books. As soon as Eve is back in her element - New York and investigating a murder - she becomes the savvy and intelliigent officer that we expect. I do enjoy her interaction with her comrades and how she is evolving as a friend while still being the Lieutenant. While Indulgence in Death does have several murders and the investigation keeps Eve very busy, I believe the biggest draw is Eve's relationships with her friends, coworkers and of course Roarke. - Lisa Freeman
★ ★ ★ ★ ★
sarar
Indulgence In Death by J D Robb is another well written novel. Featuring grisly murders solved by Eve Dallas again. It is extremely satisfying when she gets the criminals. Fans of J D Robb, and lovers of well written crime novels will like this the most.
★ ★ ★ ★ ☆
benjamin thomas
Don't get me wrong, I'm a huge J.D. Robb fan, and have read and re-read the entire series. But while this is good book on its own, the plot leaves something to be desired, as it's been recycled from a previous book in the series. No spoilers, but if you've read the series, you know the one I mean. And while the characters make mention of events from previous books, such as Nadine's best-selling success with the Icove case, or Morris' continued angst over Coltraine's death, nobody stops to say, "Hey, isn't this case really similar to this other case we solved a while back?"

Again, it's a good book, but when compared with the rest of the series, it just seems like somebody is running out of steam in coming up with new plot lines.
★ ★ ★ ★ ★
adam fitzgerald
We paid alot for the Kindle and new books were $9.99...fair price I suppose but the $12.99 they have raised all the new books to is Stealing from our pockets. Please join me in vetoing the $12.99 books. May as well just go buy the paperback. It is much cheaper! I read about 100 books a year. Can I afford the new Prices....NO
Disgruntled and feeling ripped off, Reader..
★ ★ ★ ★ ★
sarahbell
The In Death series is as good as murder mysteries get, in my opinion. The heroine, Eve Dallas, is as typical a homicide detective as any in real life, or on TV. Stories have enough personal interaction with the other characters to keep it exciting and coming back to read more of these books. I have read all of them in order through this one.
★ ★ ★ ★ ☆
emily bartlett
As a HUGE fan of this entire series, this is a solid addition. I did have to deduct a star due to the plot's similarity to Seduction In Death however. The writing was wonderful as usual and the characters really shine but like I said the plot was very similar to Seduction in Death which really made the story too predictable.
★ ★ ★ ★ ☆
lynda weaver
Super character development on both sides of the law. Very convoluted yet well vetted evidence stream, building a solid case from a highly circumstantial pile of evidence from all over the world. Recommended reading for the arm chair detectives who enjoy trying to get to the bottom of the crime before the COP.
★ ☆ ☆ ☆ ☆
reza
I love the In-death series and I have been counting the days until I could dig into Indulgence in Death. I re-read the entire series waiting for this release! I read Indulgence in Death as soon as it hit the shelf and almost instantly I was struck by the fact that it didn't seem to have the same voice as other In Death books. My first criticism is that unlike her other books--all which have unique stories, this one is the same story as Seduction in Death. A sick competition between two long time friends involving the planned murders of mainly women, with a couple of male victims to make the story just a slight bit different. THe book started in Ireland with Roarke and Eve visiting his family, and I kept waiting for something to tie back to Ireland. A lovely anniversary present for Roarke was left tangling with no seeming relation to the rest of the story. A BBQ for Morris was planned, but the event didn't appear in the book despite the fact that the event had some interesting promise--The priest from Salvation in Death was going to be Morris' guest. The interview of the second suspect never happened. Charles appears once in the story but never again. The suspects apparently displeased their parents, yet we don't see any attempt to interview family members other than ex-spouses. Roarke doesn't use his unregistered computer at all--also very unusual. And almost no run-ins between Eve and Somerset! There were so many dangling events which felt like compositional errors that I agree with an earlier reviewer--this didn't seem like it was written by JD Robb/Nora. It was formulaic, a slightly new twist on a prior book. I am not giving up on this series yet, but this wasn't worth the wait.
★ ★ ☆ ☆ ☆
chrissy palmer
i have read every singe book nora roberts/jd robb has written and this is without a doubt one of the worst. omg...who wrote this? who made roarke and eve so plastic and yuppie/huggy? are you kidding me? i hope to hell that roberts publishers or public relations people are reading this because they are about to witness the end of one of the great series if they don't fix this problem now. i haven't even gotten to the end of this book and i am doubting i will. it started out not awful but half way thru it was like they had to find a 1st year english major who had read a couple of robbs books to take over the writing. it is that bad. i keep skimming it trying to get thru it hoping i will get better... and it doesn't. and you would think her editor would at least catch the obvious mistakes like the fact that charles and louise did not continue to live in the townhouse they cohabitated in after they married.. he bought her a new (old) house and was decorating it for her.. and no way dallas would sit there and eat an omelette and have breakfast conversation about the murder/etc with them. oh please.. while i have thought for awhile that dallas needs to grow up some this is not the way to go... i would rather have her snarling her way thru books that turn into this new age groupy or whatever it is she is now. and roarke...oh please... he is turning into some self satisfied yuppie idiot... get the old ghost writer back and pay her whatever she asks because this book sucks.
★ ★ ★ ★ ★
sukhraj
Excellent pacing, enjoyable characters, set in a future familiar with the present but with jarring differences. I love this genre and the series. The characters remain consistent but have evolved over the series making them more believable. All in all, a great story!
★ ★ ★ ★ ★
binu kg
great book, i saved $2 and helped a tree to die by buying it at wal-mart. the publisher probably made less than if they had sold it at the store.com for a kindle price of 6.50. i would have jumped at for that price because i wouldn't have had to pay sales tax. i wonder when publishers will realize that ebooks make them money? too bad. so sad.
★ ★ ★ ★ ★
matthew johnston
For the past two days I have luxuriated in Indulgence In Death...in Eve's, Roarke's...and in Nora's world.

What a wonderful indulgence!

Those naysayers who doubted Nora, who accused her of phoning in her past editions, (admittedly the last two weren't the greatest) should now enjoy this entry. For fifteen years of our lives and two years of Eve Dallas', Nora has dazzled us with Eve's journey from a violent, lonely existence to a life redeemed...reclaimed by friendship and love. Where could Nora take Eve many queried, after thirty novels and six or so short stories? All is well! Eve is back, still complicated, rude, funny, brave and scared, and we are happy once again to inhabit her world, if only for a few days, twice a year.

Indulgence is classic Eve and Nora. I love the scenes with Eve slapping her badge down on the desk of a patronizing snob. Honor, duty and "standing for the dead" matter more to Eve than all the money in the world (which she could access if she wanted). Her acts of kindness, often clumsily rendered, still endear Eve to her friends and fans who understand her struggle to communicate affection.

Indulgence touches all the bases Eve's fans love and require. We need our banter with Peabody and Eve's threats to "kick her ass." Exchanges with Charles and Louise still embarrass the ironically, straight-arrow Eve. As usual, a colorful McNab and Peabody amuse and unnerve Eve with their sexual antics and silly remarks. Summerset provides his usual prods and provocations. And, of course, fatherly Feeney and motherly Mira provide a framework, a grounding of support for Eve. For Morris, who still suffers from his great loss, Eve plans to throw a barbeque, "a meat thing" to help pull him out of his self-described, self-indulgent need to be alone. And, of course, there is Rourke. All of the characters we love are there in this episode, directly or indirectly.

Our Eve has grown up. In a discussion with Peabody, her partner, Eve ponders the word recognition, emphasized by italics, and a word Eve uses when thinking about her relationship with her best friend Mavis...and perhaps thinking about her own journey from fear to recognition and love.

One scene demonstrates the connection between Eve and Roarke. He adores and protects Eve, even from herself. After forty hours of pushing herself, Eve collapses on her cramped office floor, and in a typical, face-down, exhausted, Eve-fashion takes a nap. Rourke finesses the lock, slips into the tiny room and lies down on the crowded floor to share a nap with his wife. With body, brains and life's breath, Eve and Roarke recognize in each other one "who gets it."

Later, upon looking at her old home or hive as she calls it, Eve recognizes the new person she has become, and with these words Eve reveals the crux of the novel... the essence of the In Death series:

Maybe she wasn't exactly the same woman she'd been when she'd lived in the hive, and maybe she'd come to understand that she was better for it. But the core remained, didn't it? She still did what she did, still did the job, lived the life.

And so do we.

Thank you, Nora
★ ★ ★ ★ ★
bob wooten
I love the fact that this book in the series starts with Roarke and Eve on vacation. The beginning of the book grabs you because there's truly not much development of their vacation time in other books. It's a perfect addition and plays well with the development of the relationship with both Eve and all the other characters in the book, Peabody, McNabb, Morris, Dr. Mira and all the others. There's a hint that Roarke and Dallas' relationship is developing to consider children without screams of horror, YEA!

The crime is different and still perfect for the time line and provides new interest for those of us who wonder if there really is another case that could be interesting enough to hold our attention. For long term In Death readers, a truly enjoyable book.
★ ★ ☆ ☆ ☆
kambrielle
I have enjoyed the "In Death" series for a long time. The plot in this book was good and the characters were pretty well written. I would've enjoyed the book much more if there were less of the gratuitous sex between Rourke and Dallas and enough of the foul language. That overflowed in this novel and it was so unnecessary. One would think that with Rourke as a refined individual would help take the coarse potty-mouth edge off of his wife. Nora, build the story and leave the other stuff out. It detracts from the story.
★ ★ ★ ★ ★
ashlyn826
I cannot imagine how difficult it is to write 30+ murder mysteries with the same cast of characters. TV series usually get a team of writers to support each other and I hope Ms. Roberts has a crew supporting her as she continues her trend of telling the story of two good people who had crappy childhoods live, love, and stand for the dead. I wrote that Fantasy in Death was the beginning of the end and this book is another example that the curtain is beginning to lower on our view of Mr. and Mrs. Rourke... er, Dallas. Here's the thing, fellow reader. If your concerns is that person x isn't in the story, consider that friends move in and out of our lives. If you're annoyed that a vacation is seemingly unconnected to a series of events, consider that that's the point of vacation: to let us (and characters in novels) step away. If cases seem similar to other cases, that's how it goes.

Eve and Rourke have evolved. The novels have evolved. This book is the latest evolution for a couple that have been married for two years and have found their "sweet spot". Their sex life is still lusty, their relationship lovely. Ms. Roberts continues to tell their story through cases that are interesting, especially when the focus is not "Who dun it" rather than "How to prove it?".

Do not read this book if you want the same thing as you read in Glory in Death. Eve and Rourke aren't the same, nor are their lives or their friends - why should this novel be the same as the others? Instead, read it if you want to check in a couple that is deeply in love and a woman who remains one of the most complicated characters in literature.

You keep writing, Ms. Roberts, and I'll keep reading.

Edited to add: The short story released on November 30 contains the Saturday BBQ that is set up during the novel.
★ ★ ★ ☆ ☆
katryna
I have read all of the books in this series and enjoyed each. I was thrilled to receive a Kindle for my birthday in December. But what's with the pricing? I can buy the paperbacks for less but not save any trees. It can not possible cost more for the kindle version than the papberback.

Never mind - I'm off to the library where I read them for free.

Sad and very disappointed in my Kindle and the publishers. Let me know when you come to your senses and out of your price gouging reverie and I'll come back.

Mary Kate
★ ★ ★ ☆ ☆
ajaykumar
There have been times in this series when I've wondered if Robb wrote the book. In each of those cases, it was iffy - maybe someone else wrote parts of it, but Robb had a major hand in it and wrote the majority of chapters. In this case, however, I'm close to positive that she didn't have a hand in writing it, other than maybe giving it a basic plot outline. The characterization was off - Eve wasn't Eve, Roarke wasn't Roarke, and they didn't interact with each other or other characters with the same style, spunk, and intensity that they usually do.

Whoever wrote it gave it a good shot, though. He/she seemed to have read the first three books of the series, and the Icove book, picked out enough references to the four books to include in this book to make it seem like Robb's writing. But it wasn't enough. It just didn't have Robb's voice, and that makes all the difference. (Note to ghost writer - Eve and Roarke don't poke each other's stomachs and point at each other as a rule, and especially not throughout an entire book. Don't know where you got that out of the books you read as research, but drop that... it throws off the reader.)

It would have been between a 2 and 3 star review if the true author's name was on it and it wasn't billed as part of the In Death series, so I rounded it to a three. If I reviewed it as a JD Robb book, it would've been a 1-star review because Robb set her own standard with this series, and this book fell way below that standard. I didn't feel it was fair to the real author to judge him/her against Robb, so I'm reviewing it as a new author's work.

To the real author - you have skills, but your writing lacks tension and spark. (The book was put-downable, so much so that I read three books in between while trying to make to the end.) Your characterization/dialogue needs some work, too. Each character needs a unique voice - all the characters in this book spoke with almost the same voice - Eve sounded like Roarke, and vice versa, and Peabody's true voice didn't shine through at all. If you write for Robb again, please read the entire series and learn each character's quirks and voice - that'll help a lot in making it seem more like Robb's work. Also, your ending needed more closure. It just stopped, without wrapping up all the threads. Again, read the other books in the series, and learn how Robb provides better closure.

To Robb (Roberts) - Eve and Roarke, and your readers, deserve more than this. If you can't continue the series with dignity and all the work, blood, sweat, and tears that writers pour into a book, please write a final chapter and let it be done. Eve and Roarke (and we, as readers) deserve that much after sticking with you so long. Amen, and amen.
★ ★ ★ ☆ ☆
rahil
I have been reading the JD Robb books since the beginning and I agree with many of the reviewers that the series has become stale and formula driven. Eve has an exciting life outside the cop shop--let's see it!This book started out tremendously well but went downhill after Ireland. I do love the progression of their relationship but they lead multi-faceted lives--what's going on with the other people in their lives? It was like she couldn't be bothered to put some sub-plots in as she used to do so well. This book was so similar to earlier and better books that I probably could have written it myself. Time to step it up Norah and get your creative juices flowing!!
★ ★ ★ ★ ☆
judy gordon
It was fun to see urbanites Roarke and Eve return to Ireland at the beginning of the book and cope with the realities of rural life and deal with Roarke's family. Someone is murdered there, apparently only to contrast with the upcoming slayings in New York and to give us a hint that one of Roarke's young cousins may grow up to be a cop.

Roarke and Eve return with relief to the bustle and crime of New York City, and Eve is promptly called in to deal with the homicides of people who deal with high-end clients. She takes this more to heart than usual and gets next to no sleep for a week, which I don't understand. She usually takes work home, but rarely is so completely consumed by it, even when the victims are more fully characterized than they are in this book. J.D. Robb doesn't even show Eve being so exhausted she makes mistakes.

She quickly figures out who did the killings, then spends most of the book trying to get enough evidence to arrest them.

The book is enjoyable, but I prefer the Robb books in which Eve spends more time solving the case. Most of the secondary characters get shallow treatment as well.
★ ★ ★ ★ ★
jamila gomez
This is absolutely my favorite story so far in the "In Death" series. As usual there is no shortage in suspense or nail-biting while enjoying this story. I love the futuristic imagination of these books mixed in with real, violent crime. The fun twist in this book is the stance on how toxic greed, and power can be. Also, there is no shortage in the romance department; The chemistry between Eve and Roarke never ceases to amaze me. They seem to come off the page, and come to life!
★ ★ ★ ★ ☆
nasrin
Just a good fun read...you can always count on Dallas to solve the murder. Just back from a vacation, Eve is called in when a driver is murder. With her husband and team races against time as the bodies begin to pile up.
★ ★ ★ ★ ★
will tate
Another really good book in the In Death Series by J.D. Robb. Eve Dallas is confronted with a case of a crossbow used to kill a limousine driver. Then a very elite Licensed Companion is found killed by a bayonet in a Haunted House on Coney Island. The combination of the weapon choices and the victims leads Eve and Roarke to suspect two CEO's in the New York area. Very intriguing plot and execution of same.
★ ☆ ☆ ☆ ☆
kristin mingoia
Contains too much gadgetry, it was also very choppy. Thrown in sex scenes came out awful. There were some funny lines it it though. This is my first J.D. Robb book. Perhaps I'm not being fair but I don't think I will buy another book from this writer.
★ ★ ★ ☆ ☆
wella
It was clear to me by the use of language and the one-dimensional character development that this book was written by a ghost writer or editor familiar with the writers' previous stories. The plot was good but the polish and finish on the overall draft was only mediocre. Nora Roberts would have written it differently.
★ ★ ★ ★ ☆
austin netzley
I enjoyed all the in death books and there are lots of them. I love the main characters Lt Eve Dallas and Rourke. Fast and enjoyable reading.This book is about a killer who uses strange instruments to kill(i.e. a crossbow). Excellent!
★ ☆ ☆ ☆ ☆
kourtney w
The trouble with this novel is that you have a good idea of who the murderers are from near the start of the book. They keep on doing murders at will until the very end of the book. I found this very boring.
★ ★ ★ ★ ★
wendy falzone
Believe it or not, this was my first J.D. Robb book and I loved it. I didn't want to put it down. I knew the J.D. Robb series is set in the future, so I didn't think I'd like it, but Nora Roberts still manages to pull in the human emotions that she does so well!
★ ☆ ☆ ☆ ☆
dylan wong
I'm enormously fond of the In Death series, but this is by far her weakest book in the series. It's so weak, I find myself writing a review which I rarely take the time to do. I admit, I'm more than surprised to see the 4 and 5 star ratings that this received. There is very little interaction with the on-going characters, and what of it there is just isn't up to par. The first chapter is misleading; it has no relevance to the rest of the book; there is but one brief "link" discussion with Mavis (no other show of her in the book), not much interaction with Sommerset and no secondary story line at all. There is no "whodunit" ... it's clear from almost the beginning. All in all, this was a huge disappointment. Wait for paperback if you must keep up, but be secure in the knowledge that if you miss this one, it' won't much matter in the next one.
★ ★ ☆ ☆ ☆
sandy
Just finished listening to Indulgence in Death by JD Robb. The book definitely made it to my list of books not worth listening to at all. It was full of gratuitous and excessive foul language and sex. The base story qualified as a thriller yet all that was lost with the comical use of `language of the future'. The futuristic language reminded me of something my 83 year old mother would dream up. It was pretty horrible. I listened to the entire book, something I nearly always do, with the hope that it would improve. It didn't. Don't bother.
★ ☆ ☆ ☆ ☆
mathieu
I am an avid JD Robb fan and this is NOT up to her usual standards. Could this have been the work of some assistant? The dialogue isn't right, the plot isn't new, the tension just isn't there. This is the first bummer.
★ ★ ★ ★ ★
blaine
As always, this is another great book in the "In Death" series. I have real all the books many times and enjoy them very much. My only problem with this book is the distinct similarity to another in the series. Seduction In Death had a very similar plot line. It wouldn't have bothered me if this was mentioned in the book, that Eve had a similar case. Another case is mentioned, but not the one in "Seduction". Loved the book, but it did put me off as I kept waiting for Eve to wake up and mention the similarity.
★ ★ ★ ★ ★
braxton bauzon
Excellent...as usual! This book, as well as every book in this series, is a joy to read. It has great characters, good stories, and aways keeps my interest. Lt. Eve has been my hero since Naked in Death. I look forward to every new book in the series.
★ ★ ★ ★ ★
sabina
All of the books written under J.D. Robb have been great and since I'm into this series I'll pay the astronomical price for the Kindle version. I know that Kindle states that Putnam is totally responsible, but since I can not forward my purchased Kindle version to my friends like I can paperback I hold them responsible also. To double the price from one book to the next is just ridiculous, so I'll not be purchasing other books published by Putnam.
★ ☆ ☆ ☆ ☆
ramin
This book in the series was a big disappointment. Did JD Robb even write it? It is flat, dull even - leaves one wanting more - more character interaction, more action, more suspense (there was none). It was slap dash here's your hat - what happened?

I had an almost similar reaction to Nora Robert's Happy Ever After (final book in the Bride Trilogy). This book was slow, dull, disappointing. Again, what's happening?

Maybe Nora Roberts/JD Robb is trying to put out too much too fast and it all ends up lacking. (An indicator point along this vein is the reissue of the two In Death books with new titles - to confuse buyers into buying what they already have)
★ ☆ ☆ ☆ ☆
jessica tholmer
I purchased this book at a deep discount in paper form, for less that it is available for my Kindle and will enjoy it all the more not having paid the Kindle price. My only regret is that I could have saved a few trees if I could have purchased it from the store for a reasonable price. My money is now in someone else's coffers.

I will never again purchase a single book, fiction or non-fiction, regardless of genre, for more than $9.99. It doesn't matter if it's on the bestseller list or not.

There is no excuse for the prices being charged for some e-books and as a consumer I will not feed into the exaggerated sense of entitlement polluting our society. I will not pay the mortgage on your second home, I will not pay your children's tuition to elite private schools and I will not make your life easy by being a dupe who allows you to gouge me.

Yes, authors deserve compensation for their intellectual property. Yes, publishers deserve to be compensated for acting as the conduit between writer and marketplace. However, the writing is on the wall. You must be reasonable and understand that you can't use this new way of selling books to pay for the failures of the old way. It is no longer necessary to tear down trees and pay for the process of producing paper books when the price of producing e-books is microscopic by comparison.

Its been said that publishing is a dying industry and that people don't read anymore. I know that reading books is alive and well, and e-books make reading a new joy for people of all ages. Don't let greed destroy e-reading the way it has destroyed so many other of life's pleasures.

BTW, the store - why can't we express our complete displeasure in a product by ranking it with zero stars?
★ ☆ ☆ ☆ ☆
avinash
One of the inducements for me to purchase a kindle was the store's representation that kindle versions of New York Times best selling books would be priced at $9.99, and this book is on the NY Times list. While I have read all of the earlier In Death series books, I intend to take a pass on this one based on what I consider inappropriate price gouging and the mixed reviews. As for the pricing, the In Death books generally have been entertaining, but they certainly do not have any literary value that would justify charging more than $9.99 for a kindle version. If and when the price comes down, I may change my mind. If this pricing was the author or publisher's idea, I hope you will pass this message on.
Please Rate Indulgence in Death