Rapture in Death
ByJ. D. Robb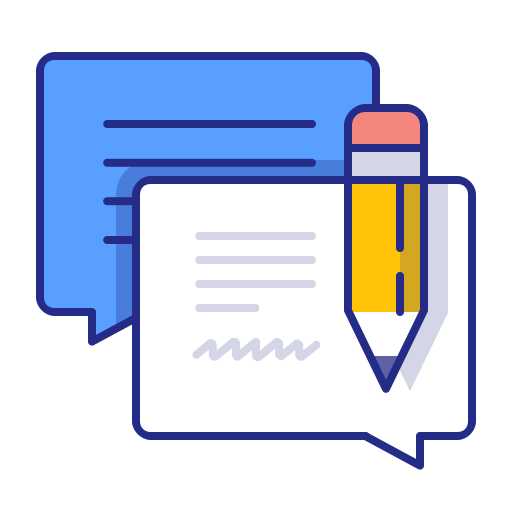 Total feedbacks:81
★

★

★

★

★

★

★

★

★

☆

★

★

★

☆

☆

★

★

☆

☆

☆

★

☆

☆

☆

☆

Looking forRapture in Death in
PDF
? Check out Scribid.com

Audiobook
Check out Audiobooks.com
★ ★ ★ ★ ★
niki worrell
I don't often leave reviews for books. I find it hard to express how I feel about books that I like or dislike , and I know that the author despite whether or not I like the book worked very hard to create something that others would enjoy. So unless a book or series makes an impression that is Unforgettable be it negative or positive I don't leave a review.
This book (series) is one of those that has left an unforgettable positive impression. I have read this series since the first book was published many years ago. In that time I have re-read each of these books too many times to count. As I finished this book once more , I thought about how excited I was to read the next one in the series despite that I had read it so many times before.
I recommend that any person that enjoys reading, read this book. Of course you should start from the beginning of the series, and be prepared to lose sleep when you can't put the books down.
★ ☆ ☆ ☆ ☆
haris tsirmpas
I know this author is very popular and so I had to give her a try. This review probably isn't fair because I honestly could not hold my nose long enough to finish. In just the first few chapters I ran into objectionable stereotypes, ridiculous future visions, and unnecessary (and stupid) sexual situations. I have no idea why this author has been so successful. Maybe I just started with the wrong book.
★ ★ ★ ★ ☆
gwen hill
I left it too long after reading to write a comprehensive review of Rapture in Death but I'm really loving this series. Eve and Roarke are a great couple and I've enjoyed seeing their relationship grow stronger since the beginning of the series. I do find that the murder mysteries are usually a little easy to guess (I'd pegged the killer in this book within a couple of pages of meeting them) but unusually that doesn't stop my enjoyment of these books, especially when the murders are so creatively committed that most people mistake them for suicide.

I like the futuristic world, Eve and Roarke are both brilliant multilayered characters who have deep dark secrets that we're only starting to get to the bottom of. I love the way the darkness in their pasts helps to bond them together and it's really interesting seeing Eve adjust to life as Roarke's wife. She's actually pretty happy and secure in her relationship now which is great to see. Side characters like Peabody add plenty of humour with their snarky comments and I'm enjoying getting to know characters like Mavis, Dr Mira and Feeney.

I'm still intimidated by the number of books that are already published in this series but the more of them I read the more excited I am that I have so many left to get through.
★ ★ ★ ★ ★
bethany woods
Lieutenant Eve Dallas was off-planet with her new husband Roarke for the last few days of their honeymoon when Eve was called to a suicide as the only cop on the scene. But it was when they arrived back in New York and Eve was well and truly back in the job that first one, then another suicide hit the alarm bells for Eve. There was nothing to indicate these were anything other than self-termination, but Eve's cop instincts were jangling…

Was it just paranoia on Eve's part? Or was there something to the instincts which had never let her down in the past?

Rapture in Death is the 4th in the In Death series by J.D. Robb, and a re-read for me – and I loved it as much as the first time. Fast paced, full-on action, the interactions between Eve and Roarke are legendary. Eve's constant discomfort is amusing; her comments dry – while her securing of Peabody as her aide in this episode cements the start of a great cop relationship. This is a highly recommendable series and I'm looking forward to Ceremony in Death, which is next up (while I wait for the upcoming new release!)
★ ★ ★ ☆ ☆
phillip machnik
Rapture in Death is just as compulsively readable as the previous books, but it didn't grab me the same way. Eve and Roarke are enjoying their honeymoon Off Planet when they're interrupted by an apparent suicide. The deceased doesn't seem like the type to have suddenly ended their life, and once back on Earth, Eve is faced with yet another suspicious looking suicide. When the brain scans show an odd burn on both victim's brains, Eve knows she's dealing with another murderer.

I did really like the subliminal messages angle in Rapture in Death. Subliminal messages have always been really interesting to me, and it looks like they're even more persuasive in this future. Unfortunately, the actual mystery wasn't that exciting for me. I didn't bother playing along because there were only two new characters who could possibly be behind it. Once Eve came face to face with the killer, I still didn't really understand their motive beyond "Because I can."

I feel like a lot more could have been done with the mind control, especially to learn more about Eve and Roarke. Both of them are targeted, but not in ways that gave us anything new about them. Rapture in Death was quite lacking in character development anyway, which is also why I think I didn't like it quite as much. I still flew through it in one sitting, because these books are just hard to put down!
★ ★ ★ ★ ★
chrissie cohen
I am still in awe of this futuristic word that Robb created. It's inventive and still so much fun to be able to soak up every crazy element. I am a HUGE lover of sci-fi and romance and this brings both of those genres together. It's the perfect series for me.

Eve's relationship with Roarke is one that I have LOVED since the first book and it keeps getting more and more intense. The love scenes in this book! Boy howdy! I bet Ericksen was blushing to her toes delivering those lines. And speaking of Ericksen, she has quickly become one of my favorite female narrator's. I LOVE, LOVE, LOVE her Irish accent for Roarke, especially when he is angry! OMG!

Rapture in Death gets nothing less than 5 Boundless Stars, I simply loved it....Sara
★ ★ ★ ☆ ☆
carole loconte tedesco
I love this series, but she really over reaches in some ways with this one. It's not so much that the crime itself is far fetched (although I am assuming it is), but that so many things just don't hold up once you apply common sense. For instance, why would Eve be called to a suicide? I understand she just happened to be on hand for the first one, but why was she called to Fitzhugh's suicide? The impression I get is that she handles only homicides, so it makes little sense that she would have been called in unless someone suspected homicide, which no one did.

I understand the crime itself; Roberts is playing on today's fear of technology - everything causes cancer. While this is a relatively predictable way for a futuristic series to go, she did it in a somewhat creative way. I didn't mind the basic plot so much as some of the execution.

This is one of the books where Roarke's involvement is just ridiculous. SPOILER: As one of Jess's victims, what in the hell are she and Feeney thinking letting him handle the equipment, which is evidence??? This is just so beyond the bounds of reasonableness that it irritates me. That and this "straight as an arrow" crap, yet she bends the law consistently to allow Roarke to help out and even interact with victims and suspects. It just gets old; none of this would fly in real life. Likewise, the consistent tie in to a business or an acquaintance of Roarke's gets very old - there wouldn't always be some tie to him. It just isn't at all realistic and it becomes very cliched and expected later in the series. She does do a bit better with this later on in the series, as I recall, though.

That said, it's still enjoyable for what it is - a throw away mystery novel. It's still one of my favorite series, but this particular novel is not one of it's better installments.
★ ★ ★ ★ ★
richard khor
I am officially hooked on this series of books! Nora Roberts has been a favorite author of mine for years now. I felt an initial fear about reading these books. I had a certain expectation when it came to books with Nora Roberts' name attached. I am glad I finally gave in and started with the first book. I have been greedy to read them all since. I have grown to care about the characters in these books. Lieutenant Eve Dallas.....she is a force of nature. Stubborn, ballsy, determined and fiercely loyal. Someone who will stop at nothing (even breaking a few rules or laws) to solve a murder or stand up for those who are victimized. I love that Roberts shows the softer side of Dallas as well. There is also Roarke, the dashing and disgustingly rich husband of Dallas. The heat between them is crazy intense. I also love the verbal war that goes on between Dallas and Summerset. It adds just the right amount of "chuckle" to the books. I would love to go into detail about all the things that made this book fascinating and hard to put down, but that would put me into the "spoiler" area. Let's just say that most of the time I cannot figure out who the guilty party is and push myself till all hours of the night just so I can find out "who done it?". Roberts' creativity with the futuristic murderous themes are fantastical and well thought out. I was left with a "smile" on my face. And when you read the book, you will understand what that sentence means. :-)
★ ★ ★ ☆ ☆
stephen
This review is for the audio book. The story itself was very engaging and just the kind of story I like. However, unlike most reviewers, I couldn't stand the narrator. Her mispronunciation (forte is French and it is pronounced for-tay) is unacceptable from a narrator. The voices she gave the characters sound like they belong in a Scooby Doo cartoon. The voice she gave Peabody is absolutely crushing and destroyed my image of Peabody. She sounds like Steve Urkel in the audio book. Roarke sounds like the Lucky Charms leprechaun and Eve yells all the time. The entire thing was terribly overacted. I'm trying to get past it because there are more than 35 more books in this series and Susan Ericksen is the narrator for every single one of them. Big disappointment. I may just read the rest on my kindle because I can't tolerate the narrator.
★ ★ ★ ★ ☆
mike swigert
This is book 4 in the "in Death" series. The series seems to be switching gears a little. Switching from a detective story to more of a who-done-it. Instead of being clueless to the method of murder until near the end of the book it became apparent what the method of death was pretty early on in the novel. It also became obvious who the prime suspect(s) were going to be just a little later. Now if you like who-done-it's this is likely great news for you. However if you like me are not a fan of the who-done-it this is likely bad news.

We will not know for sure which way the series is headed until the next book. I genuinely hope it goes back towards detective story.

That being said the book is intriguing and it is a pretty quick read. I got through this in three nights plus about an hour during the day. It would be a great book for beside the pool, at the beach, in front of the campfire etc that an average speed reader should be able to get through it in 7 - 10 hours or so.
★ ★ ★ ★ ★
jashn
This is the fourth story in this great series.

Eve and Rourke are finishing up their honeymoon when they are disrupted by an apparent suicide of one of the employees. There is no reason for the young man to kill himself and the death scene is odd with the man hanging naked with a smile on his face.

Soon Eve is called to another death scene which again appears to be a suicide with the victim, a brutal defense attorney, naked and smiling. But neither the man's lover nor Eve believe he would kill himself.

Next Eve is pulled in to talk down a high profile journalist who is threatening to jump off a building ledge. The naked woman is happily raving and almost takes Eve with her. Eve learns of another death of a controversial politician and her persistence, and a bit of stretching the rules, helps to find evidence of a burn spot on the brains of three of the victims. Now Eve is even more convinced that something, or someone, is triggering these deaths.

While Eve struggles with the investigations, her good friend Mavis is cutting a song demo. The music producer is very eager to get support from Eve and Roarke. They don't realize at first that they have some intensely wild behavior each time they listen to the demo music. But an uncontrollable incident makes Eve suspect that the bizarre deaths are being instigated by music and possibly a new virtual reality headset. Although Eve has a suspect, he doesn't fit all the profiles and they are having trouble linking him to the deaths.

There is plenty of fast paced momentum in the mystery with clues and misdirection as to the culprit(s). The personalities and interactions of the characters is wonderfully human and engaging. Even though Mavis might drive you crazy she is an eccentric change of pace in the characters. I enjoy Peabody's (Eve's new officer assistant) directness and wry wit and Feeney's (Eve's former partner) dependable support and talents that complement Eve's efforts.

The narrator does a fine job with all the accents and the high energy and pace of the book. I listened to it in two days!

Three word description: Intense, intriguing, "mag" (as Mavis would say, which I think means magnificent!)
★ ★ ★ ★ ★
julie905
Would it surprise you to learn that J.D. Robb is actually Nora Roberts? No, I thought not. Fans of both know who the author really is. How can they help but find out when they go to the library for their Nora Roberts fix?

While she uses distinct styles for each name, it's easy to spot the genius that is Nora Roberts--and true fans know that. Just as Eve Dallas knows how to track down her killer, so does J.D. Robb know how to weave a story that rocks.

A futuristic thriller, Rapture in Death, pits the beautiful-yet-brooding, heroic cop, Eve Dallas, against a beautiful and charming sociopath out to use everyone and everything for her own, fiendish benefit. Robb's blunt and funny approach to life, in the mansion and the station house, is a fresh change from the "Nick and Nora" type of setting. Her cast of characters are charming and off-beat, but be warned: you'll want to cuddle them like teddy bears. Delia Peabody, Eve's sidekick, is an intelligent cop mentored by the brilliant Ms. Dallas. Although the dynamic is reversed when Ms. Dallas plays straight-man for the witty Ms. Peabody.

When the day is done, poor Eve goes home to her mansion and gorgeous, sexy, and seriously-rich husband, Rourke. And ladies, Rourke has an Irish accent that melts butter, a past that is way past choirboy, and a love for Eve so deep, it tugs the heart.
Pick up a J.D. Robb book. You'll be glad you did. Better yet, pick up the book on CD and let reader, Susan Ericksen, lull you into a fantasy with her sharp portrayal of these rich characters.
★ ★ ★ ★ ★
lisa byrd
I like romances. I love science fiction. I read lots of crime solution books as either mysteries or thrillers. This book, #4 in a series, is all of that and more. It was a lot of fun. The world building was fantastic, just a little farther down the road of technology that we are already on. I highly recommend the series and this book.
★ ★ ★ ★ ☆
norma
I didn't really like Roarke all that much in the first book, but he's really grown on me. It's obvious he adores his wife, and while he's a little too pushy at times, he doesn't try to change Eve into someone she's not.

The supporting characters are good too, especially Peabody, she's quickly becoming a favorite character. She's a perfect balance to Eve. I love it when Peabody calls her sir!

The crime in this book wasn't my favorite. It was a little too out there and I figured out who the villains were pretty quickly.

I'll keep reading as long as the books are this good.
★ ★ ★ ★ ★
tanja
Rapture in Death is the fourth installment in the great mystery-romance series written by J.D. Robb (pen name for best-selling author Nora Roberts). This newest book in the In Death series find Detective Lt. Eve Dallas in a situation new to scary, wonderful and wholly new to her: marriage. With the first three books exploring and telling the tale of Eve and Roarke's intense courtship (both its ups and downs), engagement and, at the end of the previous book, their wonderfully staged wedding.

In Rapture we're shown Eve and Roarke on their honeymoon off-planet in Roarke's unfinished, but soon to be 5-star and top-of-the-line, space resort. One would think that even in space Eve would have a semblance of peace for her honeymoon. But this is Eve Dallas who seem to attract murder and its aftermath like moths to her flame. With their honeymoon cut short by what seems like a suicide of one of the employees of the resort, Eve and Roarke return to their palatial mansion in the outskirts of NYC, but not long after their arrival back on-planet another suicide, this time of a preeminent defense attorney, brings Eve into a mystery that includes abit more future science than the first three books in the series.

Officer Delia Peabody has now joined Eve's cast of characters permanently as her aide in her investigation and her sober and even-keeled personality is a great counterweight to Eve's own sarcastic, sometimes cynical view of the world and people, in general. The addition of Peabody adds a new element of a sisterly theme to Eve's everchanging new life with Roarke. Despite her caustic and sarcastic comments directed at her aide, Eve shows that she cares for the young officer and hopes to groom her to become a detective herself.

The mystery of the suicides, soon labeled as murders by some unknown means, once again complicates the relationship between Eve and Roarke. With mind-control becoming a clue to whats causing the deaths, both Even and Roarke must fight their way through disagreements and behaviors that may or may not be of their own choosing. They both open up to each other in Rapture and its a good complement to the constant sex these two seem to be having in addition to their many disagreements and fights. It seems that even through a case needing to be solved their honeymoon really wasn't over by a long shot.

Rapture in Death has a much more futuristic flavor to it but not too much that it overwhelms the balance of mystery, romance and humor that the series is becomign known for with the previous three novels in the series. A great fourth installment and one that cements this series as a must-read.
★ ★ ★ ★ ☆
brandi brocato
"Rapture in death" is the 4th book in J. R. Robb's futuristic "In death" series. I believe that this book is just as good as the previous ones, even though it has some scenes that are extremely unsettling. Despite that, "Rapture in death" has all the ingredients that make this series so engaging, that is a good mystery waiting to be solved plus romance, fast-paced action and very interesting characters.

It is the year 2058, and Lieutenant Eve Dallas is enjoying her honeymoon with Roarke, a handsome billionaire with a highly unorthodox past. Unfortunately, not even in a resort far from Earth can Eve escape murder, as she has to deal with the death of a young man who commits suicide. The case seemed deplorable but simple enough, until once back to Earth and her job in the New York Police Department Eve realizes that there might be a connection between that death and new ones, due to the fact that all the deceased committed suicide, had virtual reality machines, and small burns in their brains.

Along with her faithful aide Peabody, Captain Feeney and her "civilian expert" Roarke, Eve will try to find who is to blame in this mortal game where mind control is a factor that must be taken into consideration. Those who have already read the other books in the series, will be happy to know that they will meet again previous friends, for example Mavis and Nadine.

All in all, I think that you are likely to enjoy "Rapture in death", if you can get past the scenes I talked about at the beginning of this review. In my opinion, it is worthwhile trying to do so. Finally, and in case you are new to this series, I recommend you to read the books in the correct order, instead of starting with this one, because you will enjoy each one of them even more in that case. That having been said, happy reading :)

Belen Alcat
★ ★ ★ ★ ☆
jaci rase
For those readers hooked on Robb's characters, Rapture in Death is a great contribution to the series. It focuses heavily on the just-post-marriage relationship of Eve and Roarke, especially Eve's struggle to come to terms with the strength of her feelings for Roarke (and his for her). It also includes some interesting developments in Mavis's career as a performer.

The mystery is interesting, but not quite up to the level of some of the other books in the series. It's pretty easy to see which possible bad guy is the red herring and which isn't, and the red herring gets drawn out a bit long in my opinion.

Since we're on the fourth book of the series, it can start to feel a little bit unlikely that so many of Eve's cases have ended up tied to people she knows so well. On the other hand, Robb knows her audience: people follow these books for the larger-than-life character drama as well as the mystery, and the way to do that is to give Eve a personal stake in her cases. So while the practical part of me balks a little at the coincidences, I have to admit that it's a very effective way to draw her particular audience in.

All in all, while this isn't my favorite book of the series, I definitely enjoyed reading it. As always, there's some hot & heavy sex between our favorite billionaire and cop, so it's for adults only!
★ ★ ★ ★ ★
michellemarie
This is a series that I NEVER get tired of reading...over...and over again. There is nothing like a full novel written by Nora Roberts to make for an entertainingly scrumptious story that pulls you in and makes you feel homesick in between installments. And, when that installment comes out and you finally have a chance to read it, your back at home with life, death, intrigue and love.

You gotta love Roberts. She makes the best characters and stories.

Also, let me say that Susan Erickson's right on, talented and engrossing professional narration of Roberts' books is like icing on the cake. If you love the book, try it again with the audio enhancements...truly entertaining!
★ ★ ★ ★ ★
debbie arnett
The love affair between Eve and Roark continues. Eve and Roark cannot manage being away together without Mulder following them.

Mavis innocently introduces Eve and Roark to a Music Engineer who promises to assist Mavis in her singing career. Meanwhile, Lt. Eve has two murder cases to solve.
★ ★ ★ ★ ☆
maryam
The previous novel dealt with the preparations for the wedding between Eve and Roarke, and the "minor" inconvenience for the former of having to keep her best friend, Mavis, out of jail. This book starts with the honeymoon, which surprised me, since the author did not give any descriptions of the eagerly awaited wedding. We get a glimpse here and there of a few aspects of the ceremony in this book, but I think there were a lot of readers interested in a more thorough description of the event.
Lieutenant Eve Dallas does not even get to finish her honeymoon in peace. In the last stage of their trip, Eve is spending some time in one of the many resorts off-planet Roarke owns and is involved in a case when an employee is found hanged in his room. Even though there are no reasons for this person to commit suicide, there is no other logical conclusion, so that is the ruling at the time. Back home and after resuming her duties, Eve has to spend a day in court facing a pushy and crafty defense attorney, but her hate turns to surprise when he is found hours later as a victim of an apparent suicide. When she discovers that a politician with no reasons to kill himself jumped from a building, the coincidence becomes too much and Eve gets deeper and deeper into one of the toughest cases she has faced yet.
J.D. Robb maintains a high level of quality in terms of writing, a fast-paced action and a good character development. At least for me what happens with the relationships between the characters is half the fun. Peabody is given a more prominent role as Eve's aid after the last case, in which a criminal working from within the police department used the young cop for his evil purposes. We even get to take another step towards understanding Eve's childhood, since in this installment she remembers more facts about what her father did to her and about how she ultimately killed him. This futuristic series has clearly got my attention and it will not let go!
★ ★ ★ ★ ☆
sandra hess davis
The year is 2056.
Cars can fly. Virtual-reality games have replaced tv sets for entertainment. Can vacation on the moon. Mood-altering drus are legal. Prostitution is licensed. Even murder has taken a turn in the future.
Eve Dallas is finally married to her dream Irish man Roarke, and is caught in the honeymoon with a dead co-worker on Roarke's project. Dallas has done many a crime scenes in her time and has covered very well. This time, this time it's a little eerie: the man died smiling!
Looks like suicide, was happy to die, and many would have close the case. Not Dallas. Not Dallas for she found a pin-sized burn in the brain that shouldn't be there. Suicide or not, Dallas is going to look deeper in the whole new mood-altering toys.
★ ★ ★ ★ ★
adela
"Rapture in Death" is the 4th instalment in Robb's futuristic "In Death" series, and I am most impressed. I started reading Robb's books when I ran out of Nora Roberts books (literally, I read all the available titles) and I have NOT been disappointed. I recommend these books to anyone and everyone because the seamless mix of genres (mystery, suspense, romance, police procedure, science-fiction) means there's something in these books for all types!
In this book, newly married Lieutenant Eve Dallas of the NYPSD and billionaire Roarke are interrupted on their off-planet honeymoon by an apparent suicide. A young engineer working on Roarke's new resort (where E&R were honeymooning) seems to have come home for the day, made a noose and hung himself. However, the look on his face, one of utter rapture, disturbs Eve.
Upon Eve's return to New York, two more apparent self-terminations occur, and after being present at one of them, Eve is quite sure that these are not what they seem. Eve is thrown into the world of virtual reality and mind control, where your own mind can become someone else's weapon. Eve is determined to find the murderer responsible for these deaths, but the closer she comes to the truth, the more danger she, and Roarke, are in!
As always, Robb's mystery is thrilling and fun. Eve and Roarke's romance continues to steam up the pages. Eve and Roarke are among my favourite couples of all time - Eve's reluctant tenderness, Roarke's utter devotion to his "Darling Eve" and the mind-numbing passion and life-altering love they share make them fascinating to observe. Getting to know Eve and Roarke has been a rewarding experience; one I plan to continue until there are no more books to read! This book is fantastic. So don't hesitate, buy the entire "In Death" series today (I'm up to book #10 and still am LOVING every one) - you won't regret it!
★ ★ ★ ★ ☆
leesa schlimgen
I am reading this series in order, which I think is a must. With each book, the characters grow and develop into friends (your friends), and their lives become more interesting. Eve and Roarke are very complex people, successful now, with haunted pasts that we get a sneak peek at, with each book.
This book delves with someone sneaking into minds of people and controlling their actions, leading to suicide. Eve and Roarke find that they are not immune to the mind control, so must find the killer before the killer ends them.
It's a very good book, but the killer is also very predictable, which is why it gets 4 stars from me. I would rather of had a more surprising ending, but I'm still not disappointed, and will continue with the next in the series.
★ ★ ★ ★ ★
ms kahn
J D Robb spins an excellent story! Science fiction is not normally my cup of tea but Robb has a realistic idea of what things may be like about 50 years from now. Gun control--transportation--communication--food. Makes for very interesting reading. I would prefer that Robb tone down the graphic sexual scenes but I am sure many readers enjoy this part of Robb's writing--so I overlook and enjoy the rest of the book. Robb's Dallas series always rates 5 stars in my opinion!
★ ★ ★ ★ ★
kristin hinnant
I wouldn't say this is the best book in the "In Death" series but it's still worth the read. Could someone really be manipulating people into committing suicide and if so how? Dallas our star detective seems to be chasing her tail while everyone around her only sees a suicide where she sees murder. She continues to develop her side kick Peabody and consistently drives Sommerset batty. She's a dog with a bone on this case.
★ ★ ★ ★ ★
kim rudwall
This series just keeps getting better and better, and RAPTURE IN DEATH is no exception.

Now that Eve Dallas and Roarke are finally married, they're enjoying a much needed vacation/honeymoon. But death seems to find Eve no matter where she is, and a different planet is no exception. When one of Roarke's techs ends up dead, from a supposed suicide, Eve starts to wonder if everyting is exactly what it seems.

And when they return to New York, and more prominent people end up dead by their own hand, Dallas has a hard time convincing those around her that their suicides were actually murder.

You won't go wrong with this series, and watching the interaction between newly wed Eve and Roarke is a wonderful thing. The fact that every mystery of every book is also well-developed and all-too-believable is an added bonus!
★ ★ ★ ★ ☆
jamie
Unlike the previous three novels in this series, it took me forever and a day to finish this novel. I don't know if it was because I needed something other than this genre, or it was this particular book. Either way, and as usual, the novel was well-written. After tying the knot, it wasn't long before Eve was back at work. Question (Might be a spoiler): Am I the only one tired of Roarke having some kind of connection to all of the murders so far? Anyways, I guessed the suspect from jump and I can't wait to read the next novel. Hopefully it's more entertaining.
★ ★ ☆ ☆ ☆
maressa
Brought to you by OBS reviewer Heidi

Rapture in Death is the fourth installment or J.D. Robb (aka Nora Roberts)'s futuristic In Death series that stars police detective Eve Dallas and her hunky man, Roarke. Oh yeah and did I mention serial killer after serial killer.

Rapture in Death starts out with Eve and Roarke finishing off their honeymoon off-planet in one of Roarke's resorts that hasn't opened to the public yet. While there, one of Roarke's employees comes to them to report his roommate has committed suicide. And with no other law enforcement around, Eve is on the job. It bothers Eve that such a smart and talented youth would waste his life in such a way and with no apparent reason for it.

Once they get back home, other suicides start occurring and a senator in East Washington self-terminated while they were gone. Eve starts to feel that there is a connection and starts thinking that these deaths are actually murders. When the medical examiner starts finding burn marks on the victims' brains Eve knows her suspicions are right, but has to figure out how the burn is getting there and who is doing it.

I read this back to back with its predecessor, Immortal in Death, and I found that this book wasn't quite as exciting and entertaining as that one, but is still good. This is the first book in the series were I didn't feel was realistic, this story doesn't feel like it could really happen. It centers on mind control using subliminal messages put in virtual reality goggles and in music. This one definitely amps up the futuristic aspect of the series though.

There were some parts of this book that I felt kind of lagged, and were a bit boring, but there were plenty of suspenseful moments as well, especially toward the end of the book.

We got to see more interaction between Eve and Peabody now that Peabody has been permanently assigned as Eve's aide. I absolutely love Peabody and the lines she comes up wit; her dry humor is refreshing.

"I've told him to leave my car when I park it."

"I think he did." Peabody flipped on her sunshades, pointed. "It's blocking the drive, see?"

"Oh, yeah." Eve cleared her throat. The car was just as she'd left it, and fluttering in the mild breeze were a few torn articles of clothing. "Don't ask," she muttered and started to hoof it down the drive.

"I wasn't going to." Peabody's voice was smooth as silk, "Speculation's more interesting."

It was fun trying to guess who the murderer was as I knew that the person they were making the obvious choice would not end up being the actual killer, that's just not Nora Robert's way! I knew the person that ended up being the killer was bad news, but didn't truly expect them to be the one behind the deaths. Robert's keeps your mind sharp, to say the least and I will continue to read this series as long as she can keep me guessing. But I do sincerely hope that the next book, Ceremony in Death, is a little more thrilling than this one was.

This review and more at openbooksociety dot com
★ ★ ★ ★ ★
santiago
This is the forth book in this really exciting series. Eve and Roarke were just married,. They are a great couple, both dynamic, strong willed and Roarke has the need to take care of Eve, which she fights all the way. The humor and progress of intimacy throughout their relationship and the series is extraordinary. This book starts on their honeymoon at one of Roarke 's Luxurious hotels off planet that he is turning into a lavish gambling resort. It is still under construction but this way other than the workers the couple had the place to themselves. A young man hangs himself and this does seem to be totally out of character for this man. When Eve and Roarke return home there are a couple suicides which seem to match this pattern. Then even one in Washington. Eve must find the connection between these suicides and prove it is actually murder. This goes deep into the brain waves and a connection to another of Roarke companies. This was really a surprise at the end and an excellent book. I highly recommend this book and all in the series. If you are new to the series start at the very beginning and you will be very pleased!
★ ★ ★ ★ ★
daisha
Who knew that brainwaves could be copied and then have special virtual reality games directed specifically to that individual? It may be a fantasy but it is too close to being possible to not worry about picking up some game toy and worrying about its impact on your brain. This is what Eve Dallas is worrying about. Why did a perfectly happy young man hang himself with a smile on his face? And why did she and Roark totally lose control and mate like minks in the car? Too much to understand but it takes the whole book too get to the bottom of the problem. Is it murder or just mind control? Is there a difference? Another fast and exciting Eve and Roark story. Book 4 of 43.
★ ★ ★ ☆ ☆
rebecca pizzey
As an long time reader of serial fiction, one thing I've learned is not to read the books in too close of a succession. The writer's flaws become more easily apparent that way. And having discovered the In Death series only about 6 months ago, I followed this advice fairly well. I read book 1, waited about a month and a half and read book 2. Book 3 I read about a month after that. And now, I've completed book 4 about a month and a half later. If was probably in the middle of book 3 when the problems became apparent. This doesn't speak well for a series nearing 30 books. Though, I hope that with time and experience Robb/Roberts improved.

First, everything is rather vague. As I'm reading, I don't have a really good "visual" of anything in my mind. All I have are impressions. With very few exceptions, I don't have a good picture of the characters or locations. I suppose this is a valid way for an author to provide description, but I prefer more. I'm left feeling unfulfilled. This is a particular hindrance given that the setting is several decades into the future. Other than flying cars, what's futuristic about this future?

When Robb gets in over her head in some detail, she just cuts away. A prime example was in RAPTURE. An angry Roarke literally scares the heck out of character that has used him. Instead of using this opportunity to show us something specific about Roarke, Robb provides some vague description of how Roarke learned all kinds of nasty things growing up and then cuts away. Next time we see Roarke, he's calmly smoking a cigarette, while his "victim" is huddling in a corner. It's never made clear if Roarke's "assault" was physical or just verbal. Did he do "nasty things" or just promise to.

Second, the narrator gets lost. Generally, the story is being told from the point of view of Dallas. But out of no where, Robb injects the point of some other character. Sometimes even a minor one. Often multiple POVs are expressed in one scene. My guess is, Robb wants us to know what that other character's thoughts/impressions are. That's fine, but jumping in and out of various people's heads rather randomly strikes me as lazy.

For example, in RAPTURE, Dallas and Roarke are having a party. Dallas is leading a guest down the hall to her office. The scene if from her POV. Yet, suddenly we're in the guest's head where he's noting how "grand" and expensive things are. Robb did great with a follow up remark from Dallas where she answers an unasked question. Why can't she just do that more often instead of jarring the reader with a random POV?

If Robb wants us to know what that other character is thinking, she should find another way of doing it. Or, it's not that important. Or, Robb needs to rethink having Dallas as the sole narrator of the story.

Another particularly bad example of random transition can also be read in RAPTURE. The killer pulls a gun on Dallas and very next thing we're up in Roarke's head. No transition. No page break. Just the very next paragraph. I suppose we can blame the editors for this, but next to similar problems, it's hard to say what is the fault of the editors and what belongs to Robb.

Third, the lack of character development for Roarke. He was a rounded character in Book 1, which read more like a traditional romance. But since he seems more like a prop for the development of Dallas than anything else. His only thoughts are of her. The only life of his own he has is that he goes out of town every so often to make money. And Dallas can't sleep.

After 4 books, I'm still no clearer on why he chose Dallas. She's foul mouthed, unsophisticated, "uncouth" relative to him and somewhat hypocritical. (She gets annoyed at the possiblity of his doing something illegal, yet she breaks the rules to take advantage of his illegal hardware when she needs to.) I get that the have similar backgrounds, but he's made himself into something different. He even says several times, that he didn't like cops. So just what is it about her that makes her special? Sure, the two obviously have great sex. But they don't seems to have much in common. Nor do they seem particularly interested in each others' lives unless there is a benefit to them, particularly (ie Dallas using Roarke technology. Or, is Roarke into anyting that will damage Dallas's career.) On the other hand, Roarke only seems to care if Dallas is working too hard or eating enough. Maybe he'd make a better mother.

Often, Dallas will discuss something bothering her about the case. But I've yet to see her take an interest in what Roarke might be doing. I know this is fiction featuring Dallas. I just wish I felt that the relationship between her and Roarke were more believable.

Fourth, I understand the format is that of a procedural, but starting with book 2, I was bored a good deal of the time. They read exactly the same. And the killer is usually obvious soon after he/she is introduced.

Five, I get that Roarke is richer than G-d. But does he have to own everything? Meaning Dallas has easy access to just about any place she likes. And does he have to had slept with just about every good looking female on the planet? Which makes one wonder even more - great sex aside - why Dallas?
★ ★ ★ ★ ☆
cheryl huber
The primaries are back - Eve/Roarke/Peabody/Feeney/Sommerset. This story centers around suicides of unlikely candidates, not connected to one another other than the fact that they took their own lives while being basically happy, fulfilled citizens. Eve needs to find the reason why and the source of the problem - could it have something to do with the fact that virtual reality tours in the year 2058 are more exciting and realistic? Eve and Roarke are just coming back from their honeymoon with no time to rest in between murders. The plot is great as in all "In-Death" books. This was a re-read for me as I am waiting for the next book in the series to be released this Fall. Enjoy.
★ ★ ★ ☆ ☆
bhara
This is the 3rd book in the series. I am reading them in order. I found this book not as good as the last two which I could not put down. This was much slower, and I figured it out way before it ended. I am going onto the next, hope it will again be an " I can't put it down" book.
★ ★ ★ ★ ★
bindi lassige
I have been a long time fan of Nora Roberts, but never before the 'In Death' series had read J.D. Robb. Begun in the mid-90's, she got so much right about the advances in technology we're just beginning to see. Set in the mid-2050's, the books are the sizzlin' hot romantic love we expect always, but with so much more. If you want to read, do begin with book one. If I could give it 10 stars, I would. Thank you Ms. Roberts!
★ ★ ★ ★ ★
natosha
The fourth book of the In death series by J.D. Robb it starts at the end of Eve's honeymoon at the Olympus one resort. When an egineer is dicovered dead in his room by his roommate. It is ooobviously self termination and Eve goes home back to new York ehere she has to testify for a trial. Then the defendants lawyer is discovered dead also ruled self termination. Then a controversial politician kills heimself.Why are all these brilliant people with graet futures killing themselves.Eve has very little time to find the answer. This book is great but I suggest that you start at the beggining if the series it is less confusing.
★ ★ ★ ☆ ☆
linsey planeta
Eve and Roarke are back in the 4th installment of Roberts' 'In Death' series. This one has the newly married Eve, investigate a string of on-the-surface unrelated suicides - one of which occurs on her honeymoon.

This book is entertaining, however I didnt like it as much as the previous 3 books. Maybe, I'm just getting tired of Roberts' style :) It really amuses me the number of ways she finds to describe Roarke at the beginning of each book - saint and sinner, poet and pirate, angel and fallen angel (? no, i'm not as creative as Roberts') and another thing that amuses me (or irritates) is the fascination every single character has for Eve. So, she's a tough cop with a battered background, there must be tons of them out there and she certainly doesnt deserve the intense psychoanalysis that every other character indulges in regarding her. But, knowing Roberts' romance background, all this is just par for the course.

The thriller elements are done in typical Roberts style, giving just enough and no more. I'm a person who really likes knowing the details of any element a writer introduces, be it space travel or even forensic investigations and a writer like Roberts who glosses over details leaves me wanting more.

However, all said and done, the one thing that brings me back to reading her books are the characters. She rarely gets anybody wrong, and the humor, independance of and interaction between her major characters esp. Eve, Roarke and Mavis make for a highly entertaining read. So, if you know what to expect with Robb/Roberts this one is good enough, if not read some of the others with better storylines ...
★ ★ ★ ★ ☆
judy king
Not the best in the series by far. You're still getting to know the characters and not really enough time is spent focusing on who they are. The story is what it's intended to be. A distraction from reality. You're forced to "put aside" your need to get to know the character and follow them through their daily lives. This teaches a few things about the character but you don't really learn much about them until later books.

The story itself is nice, suspenseful, but could have been better with maybe 20 or 30 more pages just focusing on character explication and motivation.
★ ★ ★ ★ ☆
overl0rd
On the story: When people who have everything to live for commit suicide, Eve quickly takes notice. Determined to figure out the pattern and against all odds, Eve finds herself on the case.
Reaction: The premise of this one really freaked me out. Sometimes technology can be so scary.
Roarke check-in: Roarke was as sweet as ever but Eve stole the show when she showed her heart and vulnerability in this one. They are truly the perfect couple.
★ ★ ★ ★ ★
watermark0n
I just picked this title up again to re-read and I've got to say, it is still one of my top two favorites in the In Death series by J.D. Robb. (The other is the very first book in the collection: Naked in Death). "Rapture" introduces us to the newly-wed Roarke and Eve and it underscores not only their physical passion for each other, but their passion for each others minds and spirits. And the underlying murder mystery is excellent, too. I haven't been thrilled with all the In Death books, but I have been thrilled with most of them. And I highly recommend this one.
★ ★ ★ ★ ☆
enric
A series of deaths are ruled as suicides, and only Eve Dallas has the instinct to see them for the murders that they are. While investigating those murders, Eve is confronted by her own past and her own suicide attempt at a young age.

This book was terribly amazing. It felt like I was reading one book written by two very different authors. The beginning was terrible. The characters were flat and boring, and Roark especially came off as brainless with nothing else but sex and work on his mind. The love scenes dominated the beginning of the novel, and they were poorly written. There was no chemistry or love between the characters, and the sex seemed to be written with no emotion whatsoever. Actually, the beginning of the book looked like a cheep porn. It also felt like it was being written by an amateur author who hasn't yet mastered the skill of storytelling. Nora Roberts made common writing mistakes, like making her main male character as perfect and flawless. Her main female character was cold but yet loved by everyone for no apparent reason (that's a common mistake new or unpublished authors make). It really felt like Nora Roberts didn't care what she was writing as long as she published another book.

Soon, however, the book did a complete flip and change into an absolutely amazing novel. By chapter 10 this book was hard to put down. The flat and boring characters all of the sudden became colored by great qualities and human flaws, making them more enjoyable to read about. Eve's past was explored showing more reason for her coldness and lack of trust and commitment. Her own doubts about her gene pool added to the plot and the series in general. Roark was taken away from his robotic perfect portrayal into one with many levels that only a professional and experienced author could create. Nora Roberts explored Roark's dark side by making him do something very unforgivable, and then she wrote him as a man coming to realize his mistake and righting it the best way he knew how. The character development and the relationship plot became so good that by the end of the novel it was hard to remember the primary flaws of this book in the beginning. The mystery was also entertaining, and would have been amazing if the killer's identity would have been a bigger shocker. Truth is, I saw the killer's identity the instant the person was introduced into the story.

All in all, this book followed one very obvious formula, and that is that when a book starts badly, it ends amazingly.
★ ★ ★ ★ ☆
annie humphrey
In book four of the "In Death" Series we find our honeymooners enjoying their time away and enjoying each other, until someone winds up dead. With everyone thinking this death was a suicide, our heroine Eve knows better, then back home with a second death posed like suicide of a prominent lawyer, Eve's wheels begin to turn. She starts investigating other deaths and even a few newer deaths, taking us on a topsie turvey turn through events and eventually to our climatic ending. For any J. D. Robb fan, this is a must read!
★ ★ ★ ★ ★
corrina
This was a very good book. I absolutely love the in death series. I have all of them from Remember when to Festive in Death, and I have books 4 and 6. Just need to get the first few books then I'll have the whole series. Keep them coming J.D. Robb. I have recommended this series to all of my reader friends and family.
★ ★ ★ ★ ★
xiang qin
Old stories written by dead authors, new stories written by authors still alive, can be just as good to read today as they were when written. Reading about Regency England is my favorite time period to enjoy. I picked this story because the author's style of storytelling matches my reading interest level. A complicated plot and storyline to challenge me as I read.
★ ★ ★ ★ ☆
carolyn rhea drapes
in this part of the series, eve and roarke find their honeymoon interrupted by one of roake's techs hanging himself. when eve returns to cop central, she is faced with two other suicides. none of them seem connected except for the fact that they all died very happy. eve is determined to find the connection and stop the person who is behind this. but things take a turn for the worst. the person or persons behind this has targeted roarke. now eve must stop the killers before they can screw with roarke's mind.
★ ★ ★ ★ ★
ignis2aqua
Death follows Eve and Roarke on their honeymoon in outer space, but is it suicide or homicide? When more bodies show up back on planet Earth, Eve faces another case where clues lead to her new husband. (But then, the guy owns practically everything!)
I found this one fascinating because of the concepts of subliminal messaging in virtual reality toys... manufactured by Roarke's company... and especially the growing love between the two main characters. How they relate to one another is amazing.
★ ★ ★ ☆ ☆
patti mcallister
This book was good; the case revolves around seemingly unrelated people committing suicide. Eve isn't convinced this is really what is going on, though. As she investigates, the intimacy between her and Roarke increases. Mavis comes into play in this book, as well, with her career starting to take off. All in all, this is a good book, but not one of the best in the series.
★ ★ ★ ★ ★
heather pucillo
It's official, I'm totally addicted to this series. This book takes up right where the other ends and welcomes you back into the world of Eve and Roarke. Miss Robb's characterizations are on the money. This is the fourth book and I already know these people sooo well. It is like meeting up with people you've met and liked and are now in the proces of becoming good friends with. The mystery is top rate too! Lol
★ ★ ★ ★ ★
sofia
Initially it looked like suicide but after several others there appeared to be a connection. Through twists and turns the plot is disclosed involving colorful and unlikely players. This is another great adventure for the characters in this series. Would recommend to all JD Robb fans.
★ ★ ★ ★ ★
gretchen howard
As always Nora Roberts has outdone herself. Reading her In Death series simply takes me away from the ordinary and transports me into the future. So much so, that I have even started thinking in those terms! Although a Nora Roberts fan for forever, I have only now started reading her In Death series. Eve and Rourke make the perfect couple and the differences between them never get old! In this book, the use of subliminal messages was outstanding and working it into the book so that it even effects the main characters was awesome!
★ ★ ★ ☆ ☆
marc d anderson
While off-planet at the still unopened Olympus Resort Eve & Roarke enjoy their time together - even when interrupted to check out a death. Upon returning home Eve realizes that other suicides are happening - but for no apparent reason. These are people that even the profilers would never have anticipated committing suicide. Eve knows there's a connection - now she just has to find it.
★ ★ ★ ★ ★
jill giles
I have now read the first 4 "In Death" novels J.D. Robb (aka Nora Roberts). I guess that officially makes me a fan.

These books are so good, I plan to read every one of them.

Each books had gotten better and better progressively. But don't get me wrong each one of them are wonderful.

The characters are great, and the stories intriguing.

Each time I finish one, I'm left wanting more. It is so nice to see character development throughout the series. After a while, you start to feel like you know them. Big props to Nora!

Happy reading.
★ ★ ★ ★ ☆
nesa sivagnanam
RAPTURE IN DEATH is the darkest of the J.D.Robb Eve Dallas novels. We see more of the detectives terrifying past life. Roarke, the gorgeous Irishman with the criminal past (and shady present), is now Eve's husband. He is shown at his worst, in an unsettling scene. Peabody, Mavis, and Feeny are fun as always, but there's a nasty layer to this book. Still, it's well written, and even though the characters are often shown in an unfavorable light, RAPTURE IN DEATH is a welcome addition to the series.
★ ★ ★ ★ ★
sandy stevens
4th in the series, this is a great story with lots of action, and a great ending. The characters are well developed, believable, and interesting. I would recommend this book and the series to anyone who enjoys a great mystery/thriller with romance, fast action, and a great story. Enjoy!!!!!
★ ★ ★ ★ ★
diesel pfingsten
Eve can't even take off on a "Honeymoon" with out something "interesting" happening. VR is heavily featured in the newest installment of this exciting series. Power and Madness is still alive & well in the future, their just using different tools/weapons. Rougher than the 3 previous books, but no less exciting. All the wit, grit and twists we expect from Robb. Eve & Roarke's interaction make my Teeth Sweat & I like it! ENJOY!
★ ★ ★ ★ ★
mandy arthur s
I'm hooked! I am so excited about this series that I went back and started with the first book. I've read the first five and am waiting to read book six. I have it, but when I start to read them everything else falls by the wayside!
★ ★ ★ ★ ★
craig warheit
I have read several of the Eve Dallas series and enjoyed them all. I am intrigued by the plots, the several sub plots and the interesting interplay between the characters. The premise of possible mind control is a worry that is perfectly understandable and in this day and age of advancing technology a possibility. The people are people and have all the foibles and frailties of being human which makes the books readable and in fact downright unput-downable. I find the language slightly foul at times but not any worse than I can hear on the local bus emitted from the mouths of the 7 to 11 year olds from the catholic school. Or in any of the recent movies and comedy shows that are on TV for veiwing. I enjoy the books and am waiting for more money so I can get the rest of them.
★ ★ ★ ★ ★
elise allen
Eve Dallas, fresh from her honeymoon with new husband Roarke, must investigate the deaths of people who all apparently, died willingly. A "burn" in each victim's brain leads her to the fact that they were somehow, made to kill themselves.
Eve and Roarke are in top form, and even though I guessed who the killer was as soon as I met that character, this is another great entry in the In Death books.
★ ★ ★ ★ ★
nucci p
Love this series. The main characters feel like friends, and I actually miss them when I don't read for a while. The plot lines continue to keep us guessing until the end, and even if you may know who the culprit is...the How is always intriguing.
★ ★ ★ ★ ★
aarjav
I'm late to the game with the In Death series, but I'm reading them in order and finished this one a few days ago. I hope to have read them all by the time the latest one comes out.

This story starts off with Eve and Roarke on their Honeymoon. I am simply addicted to the affection and love these two share. Their chemistry is wonderfully written and is nicely distrubted throughout the story, which is also well written, suspenseful, and always keeps you guessing.

If you haven't started with the series, what are you waiting for?! Start now, and read them in order.
★ ★ ★ ☆ ☆
sudipta
I have really enjoyed the series thus far. I have listened to them on audiobook; she has chosen a great narrator. This one however was more predictable than usual. I was waiting for the twist that usually happens but it never came. Still enjoyed the story!
★ ★ ★ ★ ★
mike ciszewski
all JD Robb books so good have read every one and now started over again love premarriage conflict and marriage conflict like all the characters but would trade my kids and husband for Roarke...sorry honey but hot, handsome and rich? keep on writting and don't forget us frustrated housewives keep up the sex!!!! I can actually hear his accent when he speaks in the book, no breakups or seperations and crap like that she knows when shes got it good and us outspoken women wouldnt ever leave that.
★ ★ ★ ★ ★
keyvan
If you are like me and you never read a sci- fi romance triller, you are in for a treat. Roarke and Dallas make a very good team for two people who have practically nothing in common but love. I've read all six "in Death" books and can't wait for Conspiracy In Death to come out next year. I hope that won't be end of this dynamic duo. Three thumbs up!!! (I borrowed someone elses)
★ ★ ★ ★ ★
mer karacay
If you enjoy romance and mystery you will love this book. I like how Nora Roberts/J.D. Robb characters express everyday emotions. How you can love someone very much and yet be mad at them over silly things. I also like to guess who the killer is as she drops hints throughout the story.
★ ★ ★ ☆ ☆
jagan
I have read the first four novels of the Eve Dallas series and, I must confess, I don't understand what all the excitement is about. Because Eve Dallas is such a "kick ass" heroine, I want to like these books. But I find them boring and uninspiring. When the story focuses on Eve grappling with her past, it's interesting. But the other elements -- the futuristic sci-fi, the mystery/thriller and supporting characters -- fall flat. This particular book's plot was not good. First, I knew how the victims were being killed, and who the killer was, about a quarter of the way through the book. And I'm no rocket scientist. So the fact that it took Eve another 100 pages to figure it out was not inspiring. Second, the killer is using "virtual reality" technology to control the victims' minds. But the author spends absolutely no time explaining how this is scientifically possible. How does the brain work? What is the science behind subliminal messages? The author explains none of this, using the cop out (no pun intended) that Eve is a cop and not a scientist. Yet the experts that Eve consults speak in such vague generalizations, it's clear that it is the author who is in above her head.

Another distracting aspect of these novels is that the future described by the author (2058) clearly will not actually exist in 2058. The author significantly overestimated how quickly technology would advance. Fifty years from now, we're NOT going to have a comprehensive auto freeway system in the sky, food replicators, extremely advanced robots that appear convincingly human. We might have one of those, but not all. Again, this just underscores that sci fi is not this author's strong point.

In short, everything about these books seems so dated: the future that seems a rip off of Blade Runner; the retro romance plot (poor girl marries gorgeous billionaire who makes his money in vague business ventures and just wants to take care of said poor girl). Don't think I can read any more of these.
★ ★ ★ ★ ★
yuliya
Once again Nora delivers. I love seeing the character development between all the people that come into Eve's life. I have binge read all of the books in this series and they all continue to deliver.
★ ★ ★ ★ ★
krystin
I have read everything she has written and can't get enough. She hasn't written a book lower than a 5 rating yet!
The characters stay fresh and interesting thru all of them.
I find my self thinking what a good movie they would make and who I would cast in the parts.
Once I start reading, I put them down when it is at the end.
★ ★ ★ ★ ★
roxana bogacz
I have read just about everything Nora Roberts has written and have just discovered her as J.D. Robb. She's wonderful! I love the romance, especially the way Rourke takes care of Eve - with or without her knowing (I want a Rourke too); the humour - the quiet little mutterings under their breath, and the quiet smiles; the mystery - how Eve puts herself into the crime scene and works through everything and of course her aide Peabody. I like the growing friendship and respect between two strong women who can defend themselves yet not be afraid to be women and have a healthy relationship with a man.
Robb has it all in her books. I read her first one and went back to buy the entire series. I can hardly wait to get to the next book. I just hope that by the time I'm caught up there will be another one in print.
Whether she goes by Nora Roberts or J.D. Robb this lady knows how to get your interest and keep it.
★ ★ ★ ★ ★
lisa hartman
I just became hooked on the whole Eve Dallas series, and have now read all six published ones. This one was one of the most suspensful of the series, and with each book, you just fall more and more in love with Roarke and Eve, and are rooting for them for the long haul. Ms. Roberts just keeps getting better and better with each one in the series.
★ ★ ★ ★ ★
larry rosen
Hadn't read any Eve Dallas books in awhile and was thrilled to discover that this one transported me right back into her world! These books are very cohesive so that you can read them one after the other and yet if you are reading it for the first time, each book also stands alone. I highly recommend reading them all!
★ ★ ★ ★ ☆
michelle sydnor
It's always disappointing to finish a series, it feels as though I'm saying "goodbye" to a good friend. I chose this series because the number of books guaranteed a long "relationship". I am addicted to these stories. They are a "light", great leisure reading, filled with intrigue, action, and sexy situations. Dallas is a cop with a personality that many can relate, and Roarke may just fill in the blanks of your fantasy man! I highly recommend this series for any "female" reader, but I recommend you read them in order for character development, etc.
★ ★ ☆ ☆ ☆
shalini batra
I have been reading mysteries, detective books (latest being "Trunk Music" by Connelly) and I finally put "Rapture in Death" down due to BOREDOM and the fact that every word out of Dallas' mouth was profanity and vulgaries. Apparently to be the lead character in one of Roberts' books you need to be extremely FOUL MOUTHED, otherwise you just can't possibly be taken seriously. (As a former officer in the US Navy, I can tell Ms. Roberts that a woman officer, cop or military, is addressed as Ma'am, or her rank, not Sir, as her equally boring sidekick addresses Dallas. So much for Roberts' knowledge of any female holding rank in the military or police.) I am appalled at the many 10s that this piece of garbage got. I will read Michael Connelly, and others like him, before I would ever consider picking up anything again written by Roberts, Robb, or any other name she selects.
★ ★ ★ ★ ☆
kathleen m
All of the Dallas books are built on a formula, this was not an exception. That being said, the characters involved were interesting.

It didn't get 5 stars because again, it's formulaic and there was a noticeable lack of interacting between the characters. That was a big disappointment because that is key in making the series so awesome for me.
★ ★ ★ ★ ★
sajneesh
It was well written as have all your books. This one I did figure it out before I usually have. I was really into the ending. I've read your next two books, and have enjoyed them as well.
Keep on writing.
★ ★ ★ ★ ★
kathryn harding
All of the In Death series books are great I never get tired of them or the characters. I started the series for the second time recently. I missed these great books and can't wait for the next one to be released.
★ ★ ★ ★ ★
khadija sayegh
I've been listening to the "in death" series on audio cd on my long drives. I'm trying to listen to them in order. So far they have all been excellent. This one being my favorite. The person doing the reading is superb. I am hooked on driving with this series playing...now even gridlock doesn't bother me.
★ ★ ★ ★ ★
katie stricker
Excellent story line. Nora delivers with flying colors. As the books progress, the story of Eve continues to develop. I love the fact that there is no break in the storyline. Each book continues with reference to the last one.
★ ★ ★ ★ ☆
jbarba275
The entire series is marvelous! All of the characters are such fun (I'm rather fond of Summerset, myself). Most of all, there is such wicked humor scattered in with the love - and the murders. The BEST is Morris' reference to his "vintage videos". I won't give away the zinger in "Rapture", but I was in hysterics! I can hardly till I have the rest of the collection.
★ ★ ★ ★ ★
madhura
I have read the first 3 in the series: Naked in Death, Glory in Death & Immortal in Death. I really enjoyed them, Ms. Robb keeps you reading till the very last page. I look forward to reading the rest of the series! My mother who has also read the series with me thinks that the language is occasionally a bit foul, however, I haven't found that it bothers me in the least bit. I thouroughly enjoy reading her novels, thank you Ms. Robb!
★ ★ ★ ★ ☆
tanner boothby
The Dallas series is probably the best ever written by Nora Roberts. I got more enjoyment from these books than I have from any of her others. I can usually take or leave her books. I started this series and had to read them all. When I finished my sister read them all. We can not wait for the new one due out this spring.
★ ☆ ☆ ☆ ☆
nahom tamerat
This was my first book in the series, and I've never read anything by the author under her real name.
I don't know what I missed, but I thought it was drivel, and hard to get th hrough.
Where did all the stars come from?
★ ★ ☆ ☆ ☆
jade lopert
Although I enjoyed the first "In Death" book, I have to admit it's getting old. I keep getting this distinct feeling of deja vu everytime I read another book in the series. It's time to stop using the same recycled plot and change it up a little. This series has a lot of potential, but it seems that the author is too comforatable in the plot outline she is using now. A realize a lot of people love this series, but I'm finding it difficult to understand why. It took me three months to finish this book! Why? The explanations are too vague, the dialogue is too boring, and the plot is too predictable.
Please RateRapture in Death