Book 29), Kindred In Death (In Death
ByJ. D. Robb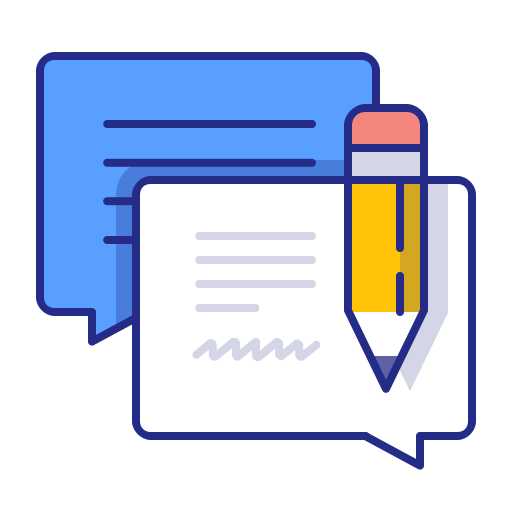 Total feedbacks:75
★

★

★

★

★

★

★

★

★

☆

★

★

★

☆

☆

★

★

☆

☆

☆

★

☆

☆

☆

☆

Looking forBook 29), Kindred In Death (In Death in
PDF
? Check out Scribid.com

Audiobook
Check out Audiobooks.com
★ ★ ★ ★ ★
linda kauffman
This is Dallas at her best, totally "mag!" Got to be the best one yet in the Death Series.
(and to think, I almost didn't get it because of some of the reviews!) Glad I didn't listen.
I loved this book. It is not any more gorey than any of the others in the series.
Well done, J.D. Robb!
★ ★ ★ ★ ☆
drjkt1
Relieved to see Robb seems to have recaptured her top form in most respects.

However, I d give this book only a 4 1/2 because there wasn't nearly enough inclusion of peripheral characters. It was mostly ALL about Eve and she gets wearing in too large doses. One of the aspects of this series that made it so great were the Peabodys, etal., of whom we get merely a glimpse - nothing like we saw in the past. However, I must say that despite the aforementioned, I am much relieved to find Robb still retains her old magic.

It was a very good read.
★ ★ ★ ★ ★
vilde
I love Eve and Roark. This book does not disappoint! Good story. Not for the faint of heart because the details are graphic. If you have issues with sexual assault be prepared but otherwise a good story. Love these books
★ ★ ★ ☆ ☆
hawazin
I have always enjoyed the Death books until this one. It relied on repeating grim details and paid scant attention to the character development which is at the heart of the series. I finished it reluctantly, skipping paragraphs to hurry my process along. JD Robb fans, be prepared for a big let-down.
★ ☆ ☆ ☆ ☆
dana areli
There is nothing new or interesting about this book. Same theme. Same tempo. Same characters. Same "type" of crime, which seems that Eve should be head of a Special Victims Unit rather than homicide since all she gets are rapes. Same conversations with everyone. Same emotions with Roarke.

There is just no growth. No one seems to grow, especially not Eve. She is still uncomfortable and apparently unknowledgable about basic things involving love and relationships, which is shocking for a grown intelligent accomplished woman.

Disappointing.

I wish I had not wasted the money.
★ ★ ★ ★ ★
maryam
Ahhh J.D. Robb! Within moments of arrival I was deeply engrossed in this book. I have to force myself to take breaks to sleep, eat etc. The only problem with "In Death" books... they don't last long enough.
★ ★ ★ ☆ ☆
jessica rae
I am an avid Roarke fan, and I've even made Eve's mantra of "Bite me" my own... However, this novel felt like a mixture of all of the others. Here are my big questions:
1. Does every murderer need to be from a serial killer? Don't murderers only ever commit one murder?
2. Why would murderers always feel driven to have the same initials? (She has used this over and over and over again.)
3. Why are pocket PC's completely untraceable?
4. Do we need another mystery where a parent is urging a child to commit a massive murder? (She's done several already!)
5. Does every crime have to relate to Eve's past, Eve's dad, and Marlena? Will something new ever happen to Eve and Roarke?

Now, the good parts of this novel?
1. Eve actually invited Louise over and played the matron of honor OK. She even dropped by Louise's for more than a medical consult.
2. We see Jaime in college, so he's still around and getting ready to join the police force.
3. We don't have any arguments about Roarke working on the case--as he's practically an adjunct member of the e-squad.

The language (and use of the F word) was everywhere in this book. Even the 90 year old grandma was dropping the F-bomb. It's a bit over-the-top for me at this point. It's just too much language. The crimes are also much more savage, and the motive this time was really weak. The only way I'd have bought the murderer's motive is if the child had been dropped on his head as a small child.

The theme is also repetitive: We are more than a product of what are parents tried to make us... But the murderer in this book isn't! Like Steve Audrey in Sommerset's mystery, the murderer has been groomed and persuaded to murder because a parent encourages the retribution. This isn't "normal" for murderers in "real-life." BTK and Unibomber each had normal families, normal siblings, and weren't groomed to become serial killers by their mother or their father!

I guess I'm ready for Eve to move past the father/mother/mold/made conflict and ready to embrace something less repetitive. I'll buy the next book---as I'm madly in love with Roarke and Eve---but I'm ready for something new. The old is just old for me. If CSI can find two new crimes each week (and in Las Vegas, New York, and Miami!) I'm pretty sure Eve can find another kind of murder to investigate!
★ ☆ ☆ ☆ ☆
alyse
As a huge JD Robb fan, I am extremely disappointed in her latest installment of the In Death books. The story was totally impersonal and just downright boring. This is the first book in this series that I almost didn't bother finishing...
★ ☆ ☆ ☆ ☆
derek
To think I wasted precious time reading this drivel - this being the first (and Last) Robb offering I have-oes thius mean read I found it difficult to find a pattern- firstly the plot , too often, mentioned references to instances occurring in previous books - secondly I do not understand why the author sets the story some 30 years into the future- does this mean that when the series is an end the story will be setin the 22nd century.
★ ★ ★ ★ ★
dawn olson
This one starts with the extremely brutal murder and rape of the young daughter of a police Captain which Lieutenant Eve Dallas, Homicide works with. And the killings continue. There is no apparent (to begin with) reason for these almost identical killings – no reason or motive – just cold blooded killings.

Eve's billionaire husband joins the case and Eve and her partner Peabody are in addition joined my all the familiar characters of this series. This is a twisted tail and in many ways one of the more brutal of the series. I say brutal due to the fact that some of the descriptive narrative can be a bit upsetting for some readers – myself Included.

J.D. Robb, who is actually Nora Roberts has created a very nice series here that is actually more police procedural and action orientated than romantic; romance novels written as Roberts are more the norm for this author. That is not to say that there is no romance in this one and other novels in this series; it simply means that the emphasis in not placed in that area.

One of the strong points of this work and others in the series is the interaction between the characters and it should be noted that these books are indeed character driven and not so much plot driven.

This story did have some interesting twists and turns and did hold my interest from page one on. It was a good fact read and I enjoyed it.

This was a library find; which means – alas, this review will quickly be buried. I simply read too many books, as does my wife, to afford to purchase all of them and must use the local library – lucky we have a nice one.
★ ★ ★ ★ ★
leslie gottlieb
I never put spoilers in my reviews.
J D Robb (Nora Roberts) is one of the few authors I reread. Everything about the "in Death" novels is quality writing and defies genre labeling.
From the relationship between Dallas and Rourke, the mystery/thriller storyline, an extremely strong female role model, the secondary characters, the setting, well, everything, you just can't wait for the next one. Robb shows that a woman can be strong and capable despite soul crippling events in her life. I have a mantra, "just step over it and move on." Eve Dallas personifies this. It doesn't mean you never think of it or that you forget but life goes on.
Dallas "stands for the dead," they are hers, no matter who or what they were in life and grieves for their lost futures. To her it's almost a sacred trust and she is uncompromising in her pursuit of justice for those in her care.
I think even most men would like these books, if for no reason than to see how women would like to be treated.
Read, enjoy, repeat.
★ ★ ★ ☆ ☆
lowry
maybe because this was the first and only book i read in this series i did not have the same negative reaction to the eve dallas person or her work. she had enough insight to her own attitudes and behaviors that she seemed almost real and not some cardboard strong female lead. my main complaint is that there was NO backstory to explain what the nypsd is; why peace day is so important; what were the 'urban wars' and how they were fought and resolved; what happened to the u.s. constitution; etc; etc. most series i have read in various genres have a prologue or backstory or during the narrative an explanation is given about what happened before the events in this story. that said it was still a good enough read to get 3* from me, even with my constantly trying to figure out this back story
★ ★ ★ ★ ★
luseride
The horrible rape/murder of young and innocent Deena, daughter of Captain Jonah McMasters, shocks the whole NYPD. Instead of enjoying some much needed time with Roarke Eve has to deal with one of her worst cases.
It's soon clear to her that Deena was just means to an end and that her unspeakable suffering was a way to take revenge against her father, who's head of the NYPD drug squad.
Eve and her team work 24 hours to solve the case because they know that killing Deena was only the first act. Searching in McMasters past brings them closer to the killer but not near enough to prevent a second horrible rape/murder. Now it's up to Eve and her team to outwit the murderer and rescue his next victims.

"Kindred in Death" is an awesome book but it was still hard to read for me. The murders are just so brutal and horrible and because I'm a big sissy I had to force myself to read through the really bad parts. The book plays within a few days but there are so many bad things happening that it seems longer. The search for the killer is breathtaking and I couldn't lay the book down before they finally had him.
One thing was clear after the first few pages. There will never be justice for the torture, rape and murder of an innocent, young girl and of a bride just days before her wedding. Sometimes life just sucks and to accept it is not always easy.

The books focuses mainly on the case but there are still some private and funny moments (thank god for that). I especially enjoyed reading about the preparations for the upcoming wedding of Charles and Louise. Of course Eve doesn't understand or even cares about all the small details regarding the wedding and it's so funny when she has to deal with them. But still she is a loyal and good friend for Louise when it come's to the important things (even if it means that she has to deal with Trina).
Roarke is like he is 99% of the time - just perfect. He and Summerset are very affected by the murders because they remind them of what Marlena had to endure. Roarke works hard to help Eve deal with the case and her own memories.
For the first time in the series Eve seems to get a better handle on her violent and disturbing dreams. She realizes that compared to Deena she was lucky enough to be able to defend herself against her father. Because of that she finally seems to understand that killing her father was not bad at all. To be honest I had to cry when reading this scene because it's something I wished for Eve to realize for so long.
It's also nice to meet Jamie Lingstrom again and to see how his life has changed. He's still so sure about being a cop after college. I guess this time Roarke will have to accept defeat because he just can't lure Jamie with his money.

So all in all "Kindred in Death" is an awesome book and J.D. Robb continues to amaze me. Even after 30 books the series just get's better and better and is never boring or just average.
But still I'm very relieved that "Fantasy in Death" (coming January, 2010) will deal with a different kind of murder.
★ ★ ★ ★ ☆
svenja
J. D. Robb's writing pretty much goes against the grain of a lot of what I've learned when writing my own stuff, yet I have read every `In Death' novel right up to this one.

I must admit, they'd started to get a little predictable. One murder, followed by a second--sometimes a third, maybe more (can't recall the exact statistics from that many books). Then Eve Dallas (main character) pretty much single-mindedly figures out who the killer is simply by mumbling stuff whilst staring at her murder board (despite her having driven herself to exhaustion until barely able to stand), and drinking damn fine coffee. Add into this the high chances of the murderer coming after Eve, or someone she gives a damn about, plus the even higher chances of her husband (an interesting character who spent more time on the wrong side than right side of the law before Eve converted him) being called in to work alongside her and her team as `Expert Civilian Consultant' (because that's highly realistic), and I could almost recite the beginning, middle and ending without having to read on.

Not for one minute, though, did (or should I say does?) this stop me reading them, or wanting more.

I'd have to put this down to her character portrayal, I believe, as well as the easily believed futuristic world she creates that they live in ... and, of course, the adorable Roarke--Eve's (now) husband.

If you've been avid enough a fan to read her novels from the very first in the series, you'll have been privy to the development of the relationship between Roarke and the main character. As in a lot of fiction that is lead by female main characters, and read by female readers, the main male counterpart plays a huge role in retaining your interest--something Roarke does an excellent job of.

He's stupidly rich (although, unlike the Cullen's wealth, the reader is provided with a solid story for where all his money came from), he's dominating (but only in the right situations), caring (also in the right situations), tender (without embarrassment of his mushy adoration for his wife), and unafraid of anything (other than losing said wife he's unabashedly mushily in love with). No wonder female reader's flutter their lashes at the page.

In `Kindred In Death', only two murders are committed; Eve appears relatively unscathed when compared to previous novels in the series; Roarke seems to be at the forefront a little less (despite being called in as `Expert Civilian Consultant'); Eve has to face her childhood demons (yet again--which is consistent, as one would expect of those kind of demons--although their mention appears more subtle) due to the nature of the case she's investigating; a small amount of input from Dr Mira (police force psychologist and (now) friend to Eve); an upcoming wedding (because Eve spends a lot of time stressing over any social events she's expected to participate in); the killer is arrested and charged.

But ... if I take a step back to evaluate for a moment, I can see there appears to be a whole lot less of all the usual character appearances and a whole lot more of Eve. And you know what? I've actually really enjoyed getting to know her again. In the very beginning (`Naked In Death') it was all about Eve, and this novel seems to have taken us full circle to spend time with her after all the stuff that has happened in her life has evolved her as a person.

Not sure if that was J. D. Robb's intention, but if it was? Good job.

If you're a lover of her `In Death' series, you'll love this one, too. If you've never read her before ... well ... why the heck not? Go check her out. However, I would suggest you start with her opening novel ... no one wants to jump on the roller coaster halfway through the ride, right?

Now ... next please!
★ ★ ★ ☆ ☆
ismael
*Beware of possible Spoilers*

Brought to you by OBS reviewer Heidi

Newly promoted police Captain Jonah MacMasters and his wife come home from a trip celebrating his promotion only to be devastated. They find their only child, sixteen-year-old, Deena, has been raped, sodomized, and murdered in their home. Upon further investigation Eve Dallas and her team discover that the murder was perpetrated as a form of revenge on the girl's father. Now it's up to them to discover which case of the captains 20+ years on the force, caused this kind of payback.

The pieces are starting to fall in place when another girl is murdered by the same person. This girl is another relative of someone involved in that case years ago. Eve and her fellow officers must decipher who the next victim is and to find a way to stop it.

This was an interesting story. One that shows just how deluded a serial killer really can be. And, also how much influence a parent really has on their child. The killer in this installment was really warped by the father that he thought could do no wrong causing him to strike out at the innocent in a cruel way to get back to the ones he thought had done his family wrong.

Oh and did I mention the first murder took place on `Peace Day'? A fictional holiday that being from the St. Louis metro area reminds me of our Mardi Gras celebration in Soulard, at least the way the parade and throngs of people gathered and partying were described! The fact that I was reading this book over Mardi Gras weekend didn't hurt me coming to that comparison in the slightest.

Eve and Roarke were as good as always in this book, but their relationship was not the main focus of this book. In fact, this case came about right about the time for Louise and Charles's wedding and we gladly let them take the spotlight in this one. But even their relationship and wedding took a back seat as the case really did dominate this book.

Also, I was really happy to see Jamie again:) I wasn't sure about him when he was first introduced, but I've really started to like him!

I greatly enjoyed this book. The case was pretty wicked, but intriguing all at once and it definitely kept my interest throughout! I'm interested to see what Eve will face next!

This review and more at openbooksociety dot com
★ ★ ★ ★ ☆
pooja kobawala
"J.D. Robb" is a pseudonym of Nora Roberts, a prolific romance and mystery author. Robb's _Kindred in Death_ (2009) is part of her _In Death_ series of police procedurals -- there are at least thirty of them-- featuring the tough-but-beautiful cop, Eve Dallas.

The series is set in a New York City of the not-so-distant future. If you look closely, you will see little references to that future: the use of autochefs, tubes of Pepsi, advanced computers and high-tech hackers, meditation rooms, off-planet prisons, and so on. And it is refreshing to have an author who envisions a future that is not completely bleak and dreary.

But these changes are all cosmetic. Robb's futuristic New York is not really very different from our own world today. Alfred Bester's _The Demolished Man_ (1952), Isaac Asimov's _The Naked Sun_ (1957), and Randall Garrett's _Too Many Magicians_ (1966) are crime/ mystery sf novels that pull us into sharply imagined worlds radically different from our own. Robb fails to convince the reader that he or she is in such a world.

Robb still does fairly well. The basic mystery, involving the rape and murder of the daughter of a police detective, is well constructed. So is a subplot involving the upcoming wedding of one of Eve's friends. The dialogue is snappy (though sometimes raunchy enough to make Mike Hammer blush). And the method by which the villains are trapped and outsmarted is satisfyingly dramatised.

_Kindred in Death_ is the first Robb novel that I have read. I found it to be passably entertaining. Yes, I will read some more Eve Dallas novels. And yes, I intend to review at least one or two more of them.
★ ★ ★ ★ ★
george kemi
This is a series that I NEVER get tired of reading...over...and over again. There is nothing like a full novel written by Nora Roberts to make for an entertainingly scrumptious story that pulls you in and makes you feel homesick in between installments. And, when that installment comes out and you finally have a chance to read it, your back at home with life, death, intrigue and love.

You gotta love Roberts. She makes the best characters and stories.

Also, let me say that Susan Erickson's right on, talented and engrossing professional narration of Roberts' books is like icing on the cake. If you love the book, try it again with the audio enhancements...truly entertaining!
★ ★ ★ ★ ★
amy lutzke
In Robb's latest book "Kindred in Death" we find Eve still fighting crime and loving Roarke! Having recently solved a case that involved the death of her close friend, Chief Medical Examiner Morris' lady love (Amaryllis Coltrane), Eve is all to willing to relax and enjoy a Sunday at home with her husband. Unfortunately, as the fates would have it, Eve is called in to work the death of the daughter of a NYPSD Captain MacMasters. And the Captain has requested her personally to work the case, and since he is close friends with Chief Whitney called in a favor. While he was away enjoying the Peace Day Holiday, his teenage daughter, Deena McMasters is raped and strangled in their home. Returning home early, MacMasters' and his wife are devastated to find their only child murdered. Navigating a complicated crime scene, and looking for a phantom motive, Eve leaves no stone unturned as she struggles to understand one of the most diabolical and cunning murderers she has faced in a long time. As the killer takes careful steps to prevent his capture, while planning more deaths, Eve realizes that this may be one of the difficult crimes to solve because Deena's last moments in life mirror events that happened in her past. As usual, Eve's ugly childhood rears its ugly head in her present case. And while Eve may be reliving her childhood experiences and coming to terms with it, Summerset and Roarke are thinking about someone they both lost in the same manner. So who is behind this senseless crime and why? Following the leads to a conclusion that will surprise them all, Eve and her "solid" group of dedicated workers will bring this case to a close in a very satisfying end.

What I enjoy about the "in Death series" is the opportunity to see all the usual characters that I have grown to know and love, and honestly can't wait to get more of. Pesky Trina, energetic and colorful Mavis, understanding Peabody, e-geek McNabb, steady Trueheart, loveable Baxter, wise Mira, sassy Nadine, dedicated Feeney, stern Chief Whitney, and even Jaime Lingstrom, a survivor from a previous novel are all present and accounted for. We see Morris' still recovering from his lost love, but even more dedicated to his job of being a voice for the dead. And then there is Charles and Louise's who are preparing for their wedding day and taking steps to make their life together. And we get to see Eve's continuing evolution on the job and in her relationships with those people in her life who mean the most. Just what isn't there to love? And yes, I know I always say this, but I think this may be one of Robb's (AKA Nora Roberts) best in the series to date. I thoroughly enjoyed this book and can't wait to read the next one.
★ ★ ★ ★ ★
alexa
J. D. Robb's In Death series featuring Eve Dallas continues to work incredibly well. The novels are set in the mid-21st century, primarily in a Manhattan that is comfortably familiar with just enough futuristic tinges to keep it exotic.

Dallas is a New York Police and Security Department (NYPSD for short) homicide lieutenant who is not personally likable but is professionally admirable. She is married to a charming and enigmatic character named Roarke, an Irishman with a dubious background who has gone "legitimate." Roarke is fabulously wealthy, and his resources extend far beyond the monetary. Given that he absolutely adores his wife, he is quick to extend himself into her investigations when some red tape gets in the way of her ability to obtain information. He is also willing to extend himself in other ways as well, resulting in a lively balanced mix of the mysterious and the erotic. With KINDRED IN DEATH, the 29th installment in the series, Robb combines a chilling murder, a diabolical killer and a fascinating investigation to create a work that sets another new benchmark for herself and her protagonist

Dallas, who is not really into the warm and fuzzy, is preparing to stand as Matron of Honor at the wedding of her friend Louise, just as she begins to enjoy an idyllic (and rare) off-duty holiday weekend with Roarke. But her attention from both matters is suddenly diverted when an unspeakable murder hits close to her professional home. Jonah MacMasters, a veteran New York police lieutenant, has been newly promoted to the rank of captain and celebrates the occasion with a weekend trip with his wife. They return home to discover that Deanna, their 16-year-old daughter, has been brutally raped and murdered in her own bedroom. They are devastated, all the more so because they believed Deanna would be perfectly safe with their state-of-the-art surveillance and security equipment in place. MacMasters specifically asks that Dallas head up the investigation, which she accepts and undertakes with a single-minded vengeance.

The only evidence that the killer has left behind is a deliberate, cruel taunt to MacMasters, which makes it clear that the murder was a carefully calculated and premeditated act of revenge against him, using his only daughter as an instrument. This small bit of carelessness begins a search into MacMasters's past cases and Deanna's activities. Using her own resources, Roarke's all-pervasive influence, and a combination of futuristic technology and timeless, dogged police work, Dallas gradually unearths the perpetrator, a genius with the seeming ability to change his identity and appearance at will as he strikes again and again.

Longtime fans of J. D. Robb and Eve Dallas will once again find much to love here. Roarke's ability to provide professional and personal succor to his wife, while managing a network of business interests, presents him as a benevolently omnipotent and riveting character who often steals the spotlight from Dallas. But it is Dallas's tenacious pursuit of the shadowy murderer and the combination of past and future investigative techniques that make KINDRED IN DEATH a memorable installment in this long-running and worthwhile series.

--- Reviewed by Joe Hartlaub
★ ★ ★ ★ ★
flkitty reads
This book, as usual, keeps you involved and thinking all the way through. I own and have read all of the In Death series and re-read most of them. Some are better than others but all are captivating.n The interaction between characters is wonderful, and the growth of Eve's personality is believable and endearing.

Nora Roberts may well be my favorite writer. Her variety of characters and plots is unbelievable. The rate, in which, she publishes new books is awesome. It is hard to keep up with reading them all, but I am up to the task.

Love her books....
★ ★ ★ ★ ☆
jhoanna
"When the newly promoted captain of the NYPSD and his wife return a day early from their vacation, they were looking forward to spending time with their bright and vivacious sixteen-year-old daughter who had stayed behind.
Not even their worst nightmares could have prepared them for the crime scene that awaited them instead. Brutally murdered in her bedroom, Deena's body showed signs of trauma that horrified even the toughest of cops; including our own Lieutenant Eve Dallas, who was specifically requested by the captain to investigate.
When the evidence starts to pile up, Dallas and her team think they are about to arrest their perpetrator; little do they know yet that someone has gone to great lengths to tease and taunt them by using a variety of identities. Overconfidence can lead to careless mistakes. But for Dallas, one mistake might be all she needs to bring justice."

As Mavis & Peabody would say, "It's mag, simply frosty." As always Robb, has come through for us and offered what no other writer can offer, a throughly Eve Dallas novel. The excitement, the action, and the total horror that comes through will keep you reading nonstop, totally unable to lay the book down. The twists and turns of the murders leaves you marveling that anyone could figure out who the murder was. I have had this book in my hands for two months and resisted starting it. Why? Because the "Fantasy in Death" book won't be out for two more weeks. I actually had all but the last 50 pages read two days ago and worked on my income tax just so I wouldn't pick up this book and finish it. I just couldn't bear to see it end. The only reason I didn't give it 5 stars was because I missed the humor that is there when Eve interacts with characters other than those at NYPSD. I missed the interaction with Peabody and McNab, they are always good for a couple of chuckles. Part of the draw to this series for me has always been the subtle humor and snarky remarks that Eve tosses out to those around her. There were only a few Summerset encounters and none with Mavis and Trina until the last couple of pages. But I only have to wait 12 more days and I'll have another gem to hold on to and try to make it last more a day.
★ ★ ★ ★ ☆
sarah korona
As usual, J. D. Robb's (aka Nora Roberts) latest In Death novel went to the top of my "to be read" piles when it arrived at the library... Kindred in Death. Not sure if it was due to a lot of busy-ness going on in my life or what, but this one didn't seem to jump out and grab me like the others have on a consistent basis. Nothing overtly wrong with it... it just seemed to be missing that "something" that makes each Eve Dallas crime mystery such a treat for me.

Dallas is actually taking a full three day holiday as Kindred starts. In fact, she's quite happy, feeling decadent, and may even allow herself to be talked into going away to a small island for a day or two. Easy enough when your husband Roarke has all the money in the world. But crime doesn't take a vacation, and Dallas is tagged by name to take the lead on a particularly gruesome case. A police captain returns home from vacation to find his teenage daughter brutally murdered in their house. He wants the best person in the force to find the killer, and that means Dallas. Dallas has to bury her own history of abuse as a child to handle the raw emotions and cold cruelty of the killer. But as soon as Dallas and her team get close, they realize that the killer has lead them astray with yet another false identity. Unless they can figure out why the targets were chosen (and who will be next), they'll be powerless to stop the killing in time to save one or more lives.

So why didn't Kindred pop for me? The closest I can come to figuring that out is the underlying plot that is driving the killer. It strings out quite a ways, and when it does become clear I didn't find myself buying into it very deeply. The secondary plot involves Dallas getting roped into being the maid of honor for a close friend who is getting married, and of course she's completely out of her element when it comes to expressing anything approaching hospitality and emotional friendship. :) It's typical Dallas, and it does tie back into previous storylines, but again I just wasn't as deeply involved as I normally find myself.

I still like the In Death series, and by no means am I thinking this is the beginning of the downward slide. I'll just chalk this one up to being slightly off as well as coming at a time where I wasn't as fully interested as normal.

Disclosure:
Obtained From: Library
Payment: Borrowed
★ ★ ★ ★ ★
xocheta
This book is really best for the long-time fans of the "in Death" series and has a lot to offer us. Many of the friends of Eve and Roarke made at least cameo appearances. There is never as much Mavis, Louise, Nadine, Charles, et al for me but at least they are there and show the softer side of Eve. And it is a really interesting plot that (of course) requires Roarke's participation in the investigation.

This book is better for people who've read at least several of the earlier books because there is little to no explanation of how the various people fit into the picture or the many past events that are referenced. Explaining all the past history and connected relationships from the earlier books would take up so much of the book there would be little room for new plot. I appreciated that the author kept the explanations of the past fairly sparse. The story stands on its own, but someone who has not read at least several of the previous books (if not the whole series) is going to miss a lot of subtext -- especially as it relates to Eve's reaction to the first murder in the book.

So if you are new to the "in Death" series and stumble upon this book because you've heard about the series from someone else, I highly recommend that you do yourself a favor and start at the beginning of the series. It isn't critical to read the early books in exact order because the author did a lot of repeating of Eve's background and how she and Roarke met in the early books. Later on, there is less repetition and more growth and change in the characters. The books follow a fairly tight time sequence (this is the 28th book in the series and occurs about 3 years after the first one) so references to things that happened many books ago is not ancient history in terms of the story. If you haven't read the early books, you won't find Eve's discussions with Louise about her upcoming wedding as sweet or as amazing compared to Eve's early ventures into friendship. If you have read the series from the beginning, you will especially appreciate the emotional growth the author has given Eve over the course of the series.

My 5 star rating is not because this is high literature but because I really enjoy the series and particularly enjoyed this book.
★ ★ ★ ★ ★
azara singh
I listened to the unabridged audio CD version with 11 CD's. That's about 13 hours of fast paced listening that held my complete attention. The reader/narrator/performer Susan Ericksen does a fabulous job of acting out the book! Frankly, I won't buy the print books in this series, I only want to listen to them read by Susan Ericksen. Susan makes the book come alive. The voice of each character is unique and represents the "essence" of their personality. Great job Susan Erickson!!!

JD Robb (Nora Roberts) did a wonderful job continuing to weave into the current story the fascinating characters we know and like from the previous "In Death" series books. The characters have become familiar and we care about them.

Kindred In Death has all the elements that make it a page-turner - a good mystery, lively interaction among the main characters and an ending that was both interesting and believable.

In my opinion, Kindred In Death is a well-written mystery - I couldn't figure out the ending until the end of the book.

Lt. Eve Dallas is still a tough as nails cop and yet, she is softening her edges as a woman, friend and wife. It's nice to see the evolution of the main character in this series. She's still her own person but can be a compassionate cop and a sensitive wife and friend.

The story takes us into the world of revenge and murder. It's the unraveling of the twists and turns in the story that makes this particular "In Death" story so compelling. JD Robb has the ability to draw us into the story with her emphasis to detail. I especially enjoy seeing the growth of the relationships between Eve and Roarke and Eve and Peabody - could the characters be mellowing and maturing?

I won't go into the story - you can read the book description for that. I wanted to emphasize the importance well-developed characters play in the success of this series. The story line is important of course, but the characters keep me coming back for more!
★ ★ ★ ★ ★
abby urbano
NYPD Police Lieutenant Eve Dallas and her husband Roarke are enjoying a rare three day weekend until she receives a call from Commander Whitney telling her to go to a crime scene wheere he will be waiting for her. Newly promoted Captain Jonah MacMasters and his wife went away for the weekend, but returned to find their sixteen years old daughter Deena dead; the teen was raped and sodomized several times before being suffocated to death.

The security discs are missing in their home so no pictures of the perp is available, but the cops assume this was personal because on a video, Deena says this was her dad's fault. The Captain asks Dallas to lead the investigation; though close friends with Whitney and feeling exorbitant pressure, Eve agrees. During her investigation she learns the victim was deliberately targeted and the killer diligently researched to insure he knew when to attack and leave no ties. That Eve feels is his biggest mistake as Dallas and her team interview Deena's friends learning the teen she was secretly seeing a college aged boy. Witnesses give Eve a description of Deena's boyfriend. After he kills again with ties to the first homicide, Eve concludes he has a death list so she works even harder to bring this wannabe serial killer to justice.

The key to the terrific "In Death" futuristic police procedural saga is the recurring cast grows and changes yet their basic essences remain the same so that they become more than just characters to the readers. In this harrowing case that Dallas wants no part of as she knows whatever she learns will disturb her friends, the murder of a cop's daughter hits home to readers (and Eve). J.D. Robb provides an excellent whodunit in which the heroine and her team meticulously step by step investigate without any unbelievable incidents not even by Roarke; making KINDRED IN DEATH one of the best entries in a strong series.

Harriet Klausner
★ ★ ★ ☆ ☆
susan oleksiw
I am a huge fan of the entire In Death series. I actually listen to the audio books when I am in the car. Its almost like listening to episodes of SVU or Criminal Minds or something similar. I will continue to listen, but I wanted to say one thing.

I am getting really tired of her relating to every single one of her cases because of her past. It is getting very old. Every case that involves a bad parent or involves rape of any kind, she has to tear her thoughts away from her past. Even if the case is completely different from anything that happened to her. She knows exactly what its like to be that victim. Maybe that is a little insensitive, but it is frustrating for me. I just want to yell, its not you! Its nothing like you! If she is still that messed up about her past than she shouldn't be working cases that can remind her so easily.

Having said that, that is my only complaint. This was a great book in a great series.
★ ★ ★ ☆ ☆
alison g
I've always enjoyed this series. I like the futuristic setting (I like how advanced technology is in this series). Plus, I love the characters . But, after 29 books (there's actually a newer one than this plus 2 more set for release in fall and winter), I'm wondering if the series is starting to get redundant.

Yes, Dallas is still battling her inner demons. I understand how after years of repressing it, it's going to take awhile for the memories to not fill so raw. But, I would like a book or too, were the case doesn't connect with Dallas. At the same time, I think each of these cases helps Dallas heal a little more. So, I hope you see my inner battle.

I like the stories that seem to involve the whole gang more. This one seems to focus so much on Dallas, that even Peabody is a background character. I did really enjoy the case. It's gruesome and the police have so little to go on, I'm amazed they solved it. I liked how all the pieces fit so neatly together. I also liked how I was think the killer was someone completely different than it was.

I'm sure I will keep reading this series. Eve and Roarke are to good to give up!
★ ★ ★ ★ ★
candy parm
Kindred in Death is another will written mystery in the series. The characters are interesting, entertaining, and will developed. The story line is fast paced as Eve races to stop a killer from killing again. I would recommend this series to anyone who enjoys will written mysteries. Enjoy reading
★ ★ ★ ★ ☆
alex ullman
This was a good book but kind of reminded me of a beer commercial - Tastes great, less filling. It reads great but you walk away feeling like you didn't really read anything. Usually, I read JD Robb books from cover to cover in one sitting. This one I started on a plane and I actually put it down to read the magazine that's in all of the seat holders. That's sad. I really hope there is some new development in the next book.

It's great that everyone is getting married off but it's time to move on. It seems like every time Eve and Roake come home they have sex, exchange an insult with ol' stick up his a$$, pet the cat, and decide what to eat. If they're going off to these exotic locations for a quick get a way lets go too. We just need something to break up the day to day stuff. The frog just doesn't get it done although that was kind of funny.

The crime stuff is still good. You really didn't like the killer or his relative in this book. It's rather strange that there is more character development for the bad guys than there is for the good guys.
★ ★ ★ ★ ☆
sarika reddy
I've read several of these books now and even though many of them have been hard to deal with sometimes with the amount of information on what the victims went through, this one was a real pip to take. The brutality the killer dished out to two innocent women, well one u can still call a child, had me shuddering at times and feeling what they and their families felt. There wasn't as much levity in this book from Peabody, Eve or some of the others but that's to be expected considering what they were dealing with and what's worse is that the killer wasn't even the worst one in my opinion. Intrigued? You'll have to read the book to see what I mean.
★ ★ ★ ★ ★
benjamin griffin
I loved this book for many reasons. It gives you continuity of the characters, shows growth of the characters, made me laugh, made me cry, and was an intriguing, brilliant and twisted story line that was revealed at just the right pace. Several times, I was guessing where it was going and ended up being surprised.

I enjoyed some of the newer characters, for example the 90 year old grandmother who was a potential victim, what a hoot. Imagine her as Eve in the future.

The relationships are intertwined and complex. Here are several not plot revealing, situations that stuck out for me as advancing the characters: Roarke doesn't tell Eve he is giving young and brilliant e-detective Jamie a scholarship. Eve's unconscious questioning of motherhood and what might be her own destiny. Eve's nightmares continue in this book, but they are changing and she now has power over them. Peabody is interviewed by the victim on the impact of her being a free ager and a cop in NYC. Roarke becomes more human, he is shown as being tired and frustrated and not always getting his way, while still being the perfect mate for Eve. Eve really steps up and into her power in this book. All the other regulars are woven into the story perfectly too. I kept waiting for Nadine to show up, and she did, exactly where she was needed to be.

This book is a great story, that captures the multiple faucets of humanity regardless of the fact that it is set in the future and in the center of the world, NYC, as Eve muses at one point. It is my favorite in the series and I've read them all in order. The only book I've rated a 5, so far.
★ ★ ★ ★ ★
paige mcgreevy
J D Robb always rates 5 stars in my book! She gives us a very interesting glimpse into the future--40 years from now. Not science fiction but just good common sense situations. Guns as we now know them have been outlawed. The cops now use laser guns. No one can use a gun powder gun any more. Prostitution is licensed and legalized and regulated to name a few changes that could possibly take place within the next 40 years. I enjoy her Eve Dallas series very much and highly recommend them to everyone.
★ ☆ ☆ ☆ ☆
kerry kay
I wasn't impressed with this book at all. To start, I don't understand why the author writes the story in the future, it doesn't hold any baring on the story other than the ability to call drugs "illegals" and cans of Pepsi "tubes." I think it retold the crime details of the first death to a ridiculous fault, enough so that I almost stopped reading it (would have been only my 2nd book I quit reading) however the story picked up in the middle enough to get me to the end and then provided a VERY anticlimactic ending. I like "who dun it" books and this wasn't at all what I hoped it to be.
★ ★ ★ ☆ ☆
erica freeman
Kindred in Death, the 29th in a series of "Death" novels by J.D. Robb, is a gritty police procedural that is set in New York City in the year 2060. Because this is my first Robb novel I picked it up on a lark without knowing the book was set in the near future. Frankly, it could have been set today because it doesn't describe any leaps in technology, just sort of a slow progression. That aside, this is a book to be enjoyed by readers who like crime plots with graphic scenes and a few twists along the way. The protagonist, Lieutenant Eve Dallas, is tough as a weathered cob. From her own experience she carries a grudge for rapists, which contributes to her determination in chasing down a criminal who raped, tortured, and murdered the teen-age daughter of a police captain. Evidence points to the crime being a taunt at the captain. Unfortunately, others are scheduled to be taunted the same way, which lends urgency to the chase. The novel keeps a reasonably rapid pace and the characters and scenes are realistic enough to make this a good read but not an exceptional one.
★ ★ ★ ☆ ☆
erich kreutzer
This is the 29th book in the Eve Dallas series by J.D. Robb (AKA Nora Roberts) and is another winner! I really like Nora, as she's a talented writer who knows what her audience wants, and she always delivers! I can always rely on her for a good, fast read.

In this outing, Eve is called upon to solve a murder involving the 16 year old daughter of a police captain. The girl is brutally murdered, but we know that Eve never gives up and that she will solve the crime and make sure that the bad guy(s) pay. All of the usual cast of characters are here; from her ultra-sexy husband Roarke to her partner Peabody, the EDD team, Dr Mira, etc.

Am giving this a 3/5 as while it's nothing spectacular and is predictable, it has good, solid writing with a decent plot and delivers exactly what you expect from a Dallas/Roarke story. Enjoy!
★ ★ ★ ☆ ☆
susan carroll
The plot is exciting, the criminal is the lowest form of life you can imagine and the storyline has all the elements of a well-rounded murder mystery. The excitement builds as our heroes search for the killer of 16 year-old, Deena McMasters, daughter of a newly-made Captain of the NYSPD and a young bride-to-be, Karlene Robbins. Both women were brutally tortured, strangled and raped. However, after we follow Lt. Dallas and her team throughout the operation, successfully putting the pieces of a very intriguing puzzle together, the climax falls completely flat. It's just the routine, "bag it, book it and lock it up" theme; very disappointing and quite annoying. I believe Nora Roberts owes her loyal Eve Dallas fans the decency of an exciting and suspense-filled conclusion to equal the powerful storylines she creates.
★ ★ ★ ☆ ☆
almand
I like this series, but this particular book fell a little flat for me. There just wasn't any real excitement with this crime/criminal. Eve and the crew tracked down leads, figured out who it was and caught him rather uneventfully. Nothing really grabbed me and had me thinking "oooh, what's going to happen next".

Also, while I know the books are about Eve and her detective work, the previous books do a really nice job of interspersing the secondary characters and Eve's relationships with them. We barely get glimpses at some of those secondary characters that we've come to love. I missed that. We hardly even got any good Eve and Roarke moments!

It was a good book in that I got my ".. In Death" fix, but I'm hoping the next book in the series steps it up a little.
★ ★ ★ ★ ★
heydi smith
The description is wrong. There is a complete book. There are more than 20 chapters. Probably 275 pages. I spent 15 minutes trying to report this through the "Report" feature, but it wouldn't accept my input.

As for the book, great read. Enjoy.
★ ★ ★ ★ ★
ycunningham
Kindred in Death is JD Robb's 29th in her Eve Dallas series and if you're thinking they're getting stale, think again. This may be the best yet.
JD brings us a fresh new mystery for our hero Eve Dallas and her stable of detectives to solve with the help of her suave and handsome husband the estimable Roarke. The characters while familiar are always revealing just a little more about themselves which adds depth to the story, while the hero and heroine are a constant they continue to wow their audiences with painful glimpses in their pasts. Her dialogue is classis Nora Roberts where her In Death series is concerned from her very abrupt Eve, to her classic good cop Peabody, to e-geek cops McNab and Feeney, her best friends quirky and spunky Mavis and newshound Nadine and who can forget her main squeeze and everyone's favorite hunk Roarke. The plot/story line is unique and her unfathomable imagination always wows me as to how she can keep coming up with new and different situations to put her characters in. And we always get to meet new and memorable folks in each read especially her villains which in this case is a cold blooded killer who's reason behind the crimes will keep you turning page after page until you come to the final outcome. The love scenes are as always sizzling and steamy and as we get to know our hero and heroine more and more we see just how much in love they are even or maybe because of their differences.
So if you think you can just start reading this book without raising your blood pressure or increasing your pulse think again and get ready for one scary, exciting ride with this page turner.
★ ★ ★ ★ ★
emilee
I hate to admit that I almost passed this one by after reading all the negative reviews, i.e., how graphic the murders were especially the initial one of the 16 yr. old victim. Geeze, people! There have been more explicitly written scenes in a number of other In Death books, 'Naked...' and 'Betrayed...' come to mind. Another complaint was that we didn't see any of our other favorite characters, none of the interactions between characters that we love, but there again, they're wrong. Yeah, sure, I love to see Eve and Roarke fight it out then make up, but really people. They've been married going on two years now. They can't fight EVERY time! That would be boring. This one is very good and on par with the rest of the series. Don't pay any attention to the negative reviews.
★ ★ ★ ★ ★
beverly
Oh I do like the Death series. JD Robb has me as a fan. This book did not have as many steamy scenes but was still a winner for me. I like the idea of Eve Dallas kicking butt and she is so good at it. We are seeing a softer side of her too. She seemed to whine less about the girly wedding than in previous books with girly parts. This book looked at how a parent can ruin a child in a very twisted way. I found this book totally entertaining.
★ ★ ★ ☆ ☆
kelda
Promises In Death, the book before this, is one of my favorite In Death novels. It had an interesting plot, involving the death of a loved one of a main character, strong emotion, and an interesting new character in the form of Alex Ricker. I hope you liked that book, because Kindred In Death is the same book, but without the parts that made Promises stand out.

Kindred In Death once again involves the death of a loved one, except it's the death of the daughter of a cop we've never met! In Promises in Death, Moris's girlfriend Coltraine is killed. The thing is, we know Moris and we've met Coltraine, this death has an actual emotional impact with the reader. In Kindred In Death, a girl we've never met dies, and she's the daughter of a cop we've never met, and their is no emotional reaction.

Kindred In Death continues as a rehash of Promises In Death with the main villian being motivated for the exact same reasons as the last villian! Unlike Promises In Death, thier is no character like Alex Ricker, no new characters at all. Heck, their are even the same numbers of deaths in both books! Also, unlike Promises In Death, the mystery is simplistic and solved very quickly, creating no real suspense.

Kindred In Death isn't a bad book (Unlike Imitation In Death) but it's so averege that nothing about it stands out. I don't reccomend this book, just read Promises In Death twice.
★ ★ ★ ★ ★
jeannette
Of course I love it! What's not to love about this series?? Best ever. Can't get through them fast enough and then I read them again. Loved the way eve figured this one out. Not as much action,but a lot of work and making connections. So good.
★ ★ ★ ★ ☆
jennifer eklund
This was a good addition to the series, but lacked the tension and great dialogue of the past few books. I read it to the end, but was able to put it down to read a couple of other books in the meantime. This isn't usual for me, especially for one of Robb's books. I like the plot, but it dragged in places and didn't have that "can't-put-it-down" feeling that many of the others in the series have. There also wasn't enough focus on relationship issues for me - I need a balance of both relationship and police mystery (or even more of a lean toward the relationship side) for me to become invested, and that was lacking. Overall, it wasn't a waste of my time and I did enjoy it, but it wasn't one of my favorites.
★ ★ ★ ★ ☆
emmanuel
I love the In Death books. They are consistently well written and entertaining and not only do I adore Eve and Roarke, Robb has given us one of the best ensemble casts I've ever encountered. Each book gives me the opportunity to catch up on a group of people that have become, in a sense, old friends, and I look forward to each release.

However, I sometimes hesitate to recommend the series to others because a number of the entries could be considered fairly gruesome (I have three friends who never got past Naked In Death, the series debut) and Kindred in Death is one of the most difficult to read. While I understand that murder is ugly and crime not pretty, I've felt a couple of the stories have gone a bit over the edge and this is one of those.

Usually, the personal aspects of the character's stories - Eve & Roarke's relationship, the humorous moments Robb so deftly inserts, etc. - can help me to still love even the grimmer entries. I have to admit that this one was more of a struggle than the others have been.

Still good, still riveting and still recommended, but with a touch of hesitancy and a warning that this is not one of the lighter entries in this great series.
★ ★ ★ ★ ★
kasey logan
I have read every book in this series at least twice. (Some three times or more). I started collecting the books as they showed up in Walmart then I got hooked on the series. I have every book, even the novellas. Anytime you have a series, it allows you to get to know the characters better with each book. As many times as I've read them, I always find something new and I am never bored.
★ ★ ★ ★ ★
robert murray
Didn't recognize the cover and started to reading it. Surprise had already read it. But, kept reading for the adventure,joy,laughter and sorrow. Crying is ok f a great ending. Thank you J. D. Robb/Nora Roberts for a series that keeps growing better to fantastic. A fan since at least 2009.
★ ★ ★ ★ ★
ashlee jade x1f33f
I love Nora Roberts... By far her J.D. Robb "Death" series is the best of the best. You will not be disappointed in "Kindred in Death". The other reviewers have summarized the plot very well. I just had to write how much I loved this book. Every time I read one of her books I think it's impossible for her to write a better one, but she does it every time. She is a master at "characterization". She continues to explore the depths of her main characters Eve, Roarke and friends while writing a chilling mystery. I can't wait until her next one!
★ ★ ★ ★ ★
rae meadows
Have read and own all J. D. Robb stories. Some were better than others and this was gory enough to parallel Naked in Death. Gruesome but fascinating. Nora brought back most of her standard characters. Nice to see them all, altho her shots at Summerset are lame. Morris, the coroner, is back. He is a wonderful player. I enjoy the repartee he always has with Eve. She respects him. Procedural was excellent. Rourke just has to show up for me to swoon! Louise and Charles are about to me married. Interested to see where that goes.

Altho I bought the book discounted, it was worth every penny. Wish I could say the same about Nora's standard books. I order them from the library.
★ ★ ★ ★ ☆
susan hellard
I'm not an avid ID fan but have read a few and until now have never been disappointed. There is usually page turning suspense which there was some in this book but pardon the pun, there were some dead spots. The plot was interesting though a bit over the top. Most of the ID series are good and can be enjoyed as stand alone books. The characters in Kindred in Death were not really well developed and the reader wouldn't have a good feel for them unless you were into the series. Not a great book but not a waste of time either.
★ ★ ★ ★ ☆
chris walsh
A Police captain's daughter, Deena MacMasters, is raped and killed.
They even find a vid where the killer talks about it being MacMasters'
fault so they go through his old cases for anyone who was affected
by one of his arrests, someone who wants him to pay. Then he kills
again. What is the connection between the two killings? Can Eve
stop him? Must read.
★ ★ ★ ★ ★
cupchurch
Eve and Peabody work one of the hardest cases. Who is the murderer?

This case is hard for Eve to keep her personal life separate.

The usual banter between Eve and Somerset is at truce because of the age of the victim.
★ ★ ★ ★ ☆
alexis scalese
A horrific crime perpetrated on a cop's daughter enrages and energizes Dallas's team. The tough cop with high-tech assistance solves that crime and the one that follows and the lieutenant gets to the church on time.
★ ★ ★ ★ ★
tashrik ahmed
I never tire of reading these stories As usual, this was a real page turner for me. I like how Dallas thinks, how she figures out what is going on and her human response to her husband and their way of life.
★ ★ ★ ★ ☆
cory glass
This may be in the future, time wise, but things happen everyday that put us in a position to know someone who has lost someone close. What do you do? How do you cope?
If you have read any of the other "Eve Dallas" books you will appreciate this read.
The way Eve Dallas & Peabody handle the investigation is brilliant!
Eve is becoming more of a person not just a cop. Peabody is becoming more of a cop.
The love interests are still there. For Eve, the steamy relationship with Rourke. Yum!!
For Peabody, there is McNab. What more could you want?
Enjoy setting on the edge of your seat while you read this one.
★ ★ ★ ★ ☆
swapnil
I love the ID series and have read and re-read the books many times. Kindred is a good story, but not one of my favorites in the series. I really like the ID stories where there are secondary storylines going on with the characters in addition to the main storyline of the mystery. This book mainly focused on the crimes which, in my opinion, were the most brutal and sad of the ID series. For me, there was very little going on with the characters besides the mystery. There were some brief interactions with the secondary characters, but not as much as you usually see in an ID story. I did like that Jamie Lingstrom was brought in for this story and hope he appears more in future stories. Overall, it's a good read and I think most ID and mystery fans will enjoy this one.
★ ★ ★ ☆ ☆
ellen eades
This feels like an alternate reality- The first few pages-- whoa! The dialogue was way off, the scene and style of writing didn't feel like Nora's typical style, and darling Eve was being a little too "darling" to be believable. Intriguing story, as always, but it doesn't feel like the "in death" tone I've come to expect. Granted- Eve should be able to have multi- sides to her intriguing personality- but this doesnt sit right...shouldn't character growth and development be more gradual instead of slapping us in the face during the first few pages? While Eve acts a little more like herself later on, the actual writing still seems off.

I still love Nora and will always read whatever is published under her name or pen-name at least once. I can count on one hand the books of hers I would rate under 3 stars.
★ ★ ★ ★ ☆
duarte
Another solid Eve Dallas story! Like most of the others, Kindred had me laughing at parts and completely enthralled in the story. But this one also had me tearing up. It's possible that Kindred may have been the most emotional one of the series for me. I can't wait to see what is coming next!
★ ★ ☆ ☆ ☆
nikhil khare
I actually read an advanced copy of this latest book in the series a month or so before it came out and had been anxiously waiting for the time it was officially released to see if others had the same response that I had to it. I read the book in about a day and a half, but by the end, I really felt disappointed.I agree with those who were unimpressed with the weak plot. It had a regurgitated feeling about it. Been there/read that. And after the big build up to Louise and Charles's wedding in previous books, I wanted a little bit more about them and their wedding ceremony (I was disappointed not to get more of a description of Eve and Roarke's wedding ceremony when it finally happened, too!!) In any case, I ended up going back and reading some of my favorite titles from the series -- Naked, Portrait, Judgment, Glory, Immortal,etc. -- I guess to compensate for my dissatisfaction with "Kindred." It has never occurred to me that some of the books in the series are being written by someone other than Nora Roberts, but I don't think it's beyond the realm of possibility. If it's true, however, it is a real cheat to the fans and followers of this series. I've been reading it since the very first one, and I'm sure I will read future ones, it's just unfortunate that the quality of the writing has become so sporadic that buying the book won't guarantee me that I will have a good read as I once again visit old "friends." Nora Roberts/J.D. Robb has found a basic formula for writing her books that have clearly worked more than well for her. But I think that one of the reasons I stopped reading the books she writes under Nora Roberts -- after being a devoted follower for many years -- is that it became too formulaic and predictable. It felt like she had become afraid to mess too much with what had made her so successful. I really don't want to see that happen with the In Death series. We know what she is capable of when writing it. All I can say is don't play it safe. Don't screw it up!
★ ★ ★ ★ ★
chris jennings
I have been reading this series for a couple of years and I have to pace myself to keep from consuming them all as quickly as possible! The characters are fascinating, the story lines spell-binding. I especially liked this one. Never get tired of seeing what Eve Dallas is up to.
★ ★ ★ ★ ★
kislay usha chandra
The strength in Robb's In Death Series is in Eve Dallas' personal journey towards finding kindred spirits, kin and family. In an earlier novel, Eve justified her ploy to use herself to lure a murderer out of his craven cover by saying she could count on one hand the people who care for her and about whom she cares. Shaken, Roarke asks her how many cases she has had and how many dead she has "stood" for. Hundreds! Roarke knows that Eve cares profoundly and that she has never forgotten each face and name. We, too, care deeply about Eve and can not forget her.

Through out the In Death series, this brilliant, courageous, difficult and troubled heroine gathers kin, friends, love and family, the ultimate forces behind all of the books. Dr. Mira often reminds Eve that the cases are personal, a fact which drives Eve to right the wrongs, give dignity once again to the dead and restore them to their family. Indeed, family factors into this novel when a lovely daughter of a police captain is raped and murdered. Eve knows first hand the horror of the abuse this innocent suffered. Now she examines the dynamics and dysfunction of the murderer's family and other family units. What drives one terrorized child to kill and another equally terrorized to stand for the dead as Eve does?

On this quest Eve learns about herself. But this courageous defender is tentative and inexperienced in outward displays of affection. Brilliant and confident, Eve stands for the dead, yet awkward and vulnerable she stands before those who love her. Usually Robb surrounds Eve with people who love her, but this interaction is somehow lacking in this novel; the novel is more procedural and less personal. Indeed, Kindred is not perfect, but when one loves the characters, it matters less. But still I wanted more.

I wanted more interaction with Peabody and others, for a family and kindred baseline, a foil to the plot line. Eve and Roarke seemed on their own, missing the personal insights and touches friends provide. I wanted a car chase, of all things, featuring Eve's fully loaded, low profile car, a present from Roarke in Promises. Actually, I even wanted more of the Greek chorus-Summerset. He pushes the spitfire Eve to be a better person. I waited the entire book for a good Summerset dig. The funny exchange occurred when he remarked on Eve's banged up face: "I see you have had your monthly facial, Lieutenant." I laughed, at last, at the dialogue as I usually do throughout all of the novels.

Still Mira supported Eve. In one scene Dr. Mira escorts Eve on an interview and compliments Eve for her kindnesses. Amusingly, Eve shows off before Mira with a chase and take down of a petty thief, winning Mira's amazement and approval. Is it coincidence that Mira's name begins with M-for mother, or am I searching for a symbol? Wonderful scenes between motherly Mira and unfolding Eve appear in all of the books and in this one also. Mira matters to Eve. Even Mira's daughter reveals to Eve that Eve is a child of Mira's heart. Who could doubt Feeney's (F for father) protective, nurturing relationship to Eve and his developing kinship with Roarke, "son-in -law" and mutual defender of all things Eve. However, to some extent, the novel lacked Feeney's presence.

In Kindred, Robb surrounds Eve with families, some dysfunctional and dangerous, willing to destroy their own, and others growing and changing positively. Ultimately we needed to see more of Peabody's free- ager family or of Mira's, including Mr. Mira and grandchildren, or of Mavis, Leonardo and baby Belle Eve, all kindred souls who enfold Eve with their warmth, comfort and stability. In fact, we needed more of Charles and Louise whose wedding ceremony should have been the focus of the novel. Nevertheless, Robb's series is fantastic, and I eagerly await the next novel. I love Roarke and Eve, two self described "lost souls" who did cement their love and family ties while hosting Louise and Charles' wedding, a marriage of two kindred spirits held amidst their extended family- their kindred.
★ ★ ★ ★ ☆
dorathy
I am a major "In Death" fan. That being said, I must confess slight disappointment in the latest installment. The brutality was disturbing, but I can deal with that. My first criricism is the shortage of what I call "normal" scenes, e.g. run-ins with Summerset, funny encounters with McNab, Peabody, Mavis, etc. Even Eve's scene with the terrifying Trina was too brief. The book deals with a truly monstrous killer; that's why it needs more lightening up, not less.

My major criticism is that the central core of the story and motivation is too similar to that of Survivor in Death.

One aspect of the series that has always bothered me is that we generally do not learn of the fates of previous killers once Eve arrests them. JDR does a bit better with that in this book, mentioning the status of the previous book's villain. I guess I'm just bloodthirsty, and I'd really like to see some of the perps (like the killers of Nixie's family in Survivor in Death) suffer in a major way! I would like to see this book's bad guys go through a wood chipper! But that's just me.
★ ★ ★ ★ ★
haley middle
KINDRED IN DEATH is an excellent (though grim) installment in a first-rate series, one of the best ongoing mystery series I know. This is not a book for the faint-of-heart; the details of the crimes are hard to take, though they are not excessive. J. D. Robb never indulges in gore or cruelty for gore's or cruelty's sake. Nothing is here that is not necessary to the evolution of the plot, the development of the characters, and the telling of the tale.

With each installment, Robb further deepens our understanding of the character of Lt. Eve Dallas, her husband Roarke, the other police detectives with whom she works, and the other regular characters. I don't know how she does it, but she manages to do it with subtlety and skill. Sometimes it takes just a small detail inserted in just the right place to open up a whole unexpected dimension of a character.

Of course this review won't give away any plot elements. Suffice it to say that the title makes good sense when the last page is turned; that the plot is eminently fair; and that Robb both obeys and honors the late Isaac Asimov's rules for mystery and detective stories set in the future. In fact, Asimov would admire these books.

All in all, a deeply satisfying book and an excellent addition to an excellent series.
★ ★ ☆ ☆ ☆
mikeymarr84
Well, I have been a fan of the "In Death" series for quite some time. I do have to say that the last 2-3 books have been stretching for an orginal plot. The intense Roarke/Eve relationship has taken a backseat, and is now replaced with book after book of rapes/crimes against women which remind Eve of her horrible childhood. We get it. She's messed up because of her father. Instead of rehashing this, move on to her learning more about her and Roarke's past. Continue their relationship with each other. He can only save her from her bloody nightmare so many times before it gets tedious and boring. The books were at their best when their type A personalities were the focus, how to live with each other's past and present problems and their love for one another. The crimes are all running together, not so orginal anymore, so maybe it is time to put the focus on the couple, and have the crimes be in the back ground for awhile. Shake it up a bit by breaking the Roarke and Eve can't find enough time to be together because of the cop in her/she gets called to another murder which she makes herself feel responsible for/they spend time solving the murder/they might get mad at one another because she gets obsessed with finding the killer and doesn't take care of herself the way Roarke thinks she should/they fight about it, make up and solve the case. Same old story, nothing new.
★ ★ ★ ★ ★
mallak27
I have read each and every one of these - and I LOVED THIS ONE!!!! Nothing can compare to Eve Dallas when she is on a case. I can't wait for the next one. I have already read Fantasy - and it was good - but not as good as this one I think.

Eve Dallas Fans are NOT going to be dissapointed.
★ ★ ★ ☆ ☆
m diya
I am a huge fan of the 'In Death' series, and was very excited to read Kindred...which I bought as soon as it was published.
The actual case involving the MacMasters murder, etc....and the way it's investigated is, as always, a real thriller, Roberts sure knows how to write her futuristic crime stories!
However, I was totally disappointed by the almost lack of any progress in Eve's personal life. I think Roberts needs to realise that yes, her readers love the forensic aspects to her stories, otherwise we'd just read general Nora Roberts books, but we also have grown to love Eve & Roarke; there wasn't nearly enough interaction between the two of them in Kindred in Death.
Will still purchase Fantasy in Death as soon as it's published with hopes that it is better than Kindred.
★ ★ ☆ ☆ ☆
munro richardson
my first thought here is that this book was written by somebody else i love the "in death " series and while i like some more than others ive never read one this ...... flat first anybody whos read theese books (SPOILER STOP READING NOW IF YOUVE NEVER READ ANY JD ROBB BOOKS ) know that charles monroe proposed to louise during the book strangers in death (***** book great read ) they mentioned the planning of the bridal shower during salvation in death and had a hilarious bachelorette party for louise in the last book promises in death the wedding is mentioned but there is only one seen between louis and eve about the preperation and its short and .... boring then at the very end of the book we get a rushed four page epilouge that barely mentions the whole plotline as for the plotline a flat deflated bore theres no change in the points of view and no humor i expected to see a book like born in death that tied mavis giving birth to bella with the mystery cop element of the story (if youve read born in death you know what i mean ) maybe something titled VOWS IN DEATH with a serial killer killing brides maybe a woman charles was sleeping with as an lc jealous that he quit maybe thinking he should be with her and not louise (killing other brides to thow off the nypsd) just a thought
★ ★ ★ ☆ ☆
laura schreiber
Is J.D hitting a wall? I found Kindred slightly lacking in comparison to all her other "In Death" books. While still a good read, this book wasn't as exciting. Usually a lot happens in J.D's books, I'm rather disappointed and feel let down, I'd been expecting so much. I'm hoping this is the calm before the storm, that something REALLY exciting is coming.
★ ★ ☆ ☆ ☆
dale shaw
I was very disappointed with this book. I anxiously awaited "Kindred". I have purchased and read all the other books in the "In Death" series at least twice, but this book seems to have been written by someone else - not JD Robb. All the other books have snappy dialogue and an edginess to them. However, this book was bland. Eve's interactions with Roarke and the rest of her "crew" were not at all the same as in her previous books. I anxiously await the next book and sincerely hope that it will read as her previous books.....page turners.
★ ★ ★ ★ ★
mary eskildsen gordon
I've been recommending this series to everyone who loves a good cop story mixed with a little sweetness.
The characters begin to come alive at the beginning of the series and watching them grow and morph is my favorite thing about the series =)
★ ★ ★ ☆ ☆
marvi
I am a loyal reader of the JD Robb books, but I was disappointed in this latest intallment. It was a police procedural with minimal involvement of characters we have come to know and love in the In Death series. I got the impression that Nora Roberts is tired of writing about the life and times of Eve and Roarke and the gang, so she simply left many of them out, and others had barely more than a line or two. It's Eve's interactions with friends and her support system that make the In Death series special, and I think their overall absence in this book is what made the focus on the brutal crimes difficult for readers.

I also was disappointed in the motive behind the crimes- it made no sense. The killer was basically a puppet for someone else, and there was no character development for the puppetmaster nor a reasonable motivation for the puppetmaster's involvement in the crimes.

For JD Robb fans, I would recommend reading this book, but get it from the library instead of spending your money on it.
★ ★ ★ ☆ ☆
tuinktuink
I love each and every Robb character. I don't care that she recycles her plots. But wouldn't it be nice if Eve would grow a little in more ways than friendship? It is way past time that Eve chase down her demons, find her 'mother' (and no doubt discover that she was kidnapped), then get on with her life. The novel was everything I expected, romance, new toys for the geek in me, cruel murderers and innocent victims, noble, sexy Roarke, foul-mouthed, haunted and bruised Eve.
the problem is, I've started to not care.
★ ★ ★ ★ ★
rici
This was by far the creepiest in death book yet! It kept me on the edge of my seat the whole book! I still love the love scenes between Roarke and Dallas and I love how strong of a character she is! I love this series :-)
★ ★ ☆ ☆ ☆
marielle
We listened to the audio version on the way to Florida, and it helped pass the time, but for a novel set about 50 years in the future, the technology is outdated even by today's standards, and I just couldn't get past it. For all the talk about links and communicators, while they raced around trying to find the perp, I wanted to scream, "Check the girl's cell phone records!" They could have solved the crime in the first 100 pages.
★ ★ ★ ★ ★
hannah eeles
this book is well worth the wait...
it is very intense..a little dark
the mystery is very gripping..its like the search for the killer would stop if you stop reading
however unlike all her other books..there is not that much focus on the personal angle..i wish there was more..
the case is really intense and close to home.
however 'in death' series is what it is..amazingly interesting and cannot put them down..
LOVE Roarke and Eve
Please RateBook 29), Kindred In Death (In Death