The Heartbreaking True Story of a Forgotten Child
By Cathy Glass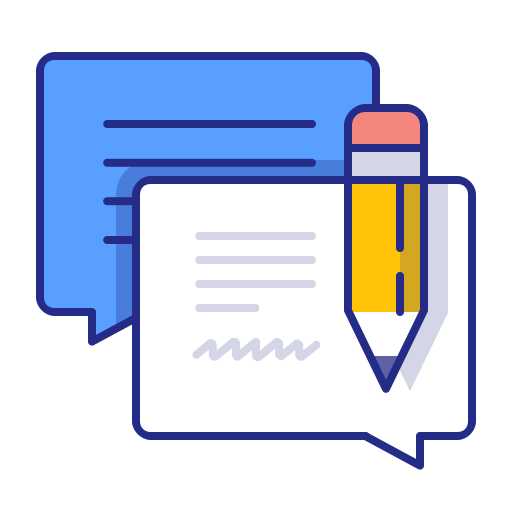 Total feedbacks: 86
★

★

★

★

★

★

★

★

★

☆

★

★

★

☆

☆

★

★

☆

☆

☆

★

☆

☆

☆

☆

Looking for The Heartbreaking True Story of a Forgotten Child in
PDF
? Check out Scribid.com

Audiobook
Check out Audiobooks.com
★ ★ ★ ★ ★
brian wilcox
I just wanted to say I enjoy reading your books mainly because. Had my kids in foster care and I love to see there is good foster parents out there not so much in my daughters life but she's home now with me
★ ★ ★ ★ ★
lois levy
Very well written book. It left me knowing how blessed I am and how horrible people can be. I wanted to cry several times for what this poor child endured. It also made me very upset at the many shortcomings in the Social Service system.This should never have happened to this poor child.
★ ★ ★ ★ ☆
linley
Great read. Very emotional story. It always brings tears to my eyes when reading stories of abused children. However, it is stories like these that opens up a person's eyes to what goes on in this world.
★ ★ ★ ★ ☆
maureen kunz
I was definitely captivated by Jodie and Cathy, I found that I continued thinking of and wondering about this book long after I put it down, and almost found myself wondering how Jodie grew up and how she was able to cope with her abuse, as if she were a real person in my life. Definitely worth the read!
★ ★ ★ ★ ★
scott brook
This book is amazing. I just dont understand how anyone could abuse a child. Let alone their own!!! All I can say is there is a special place in Hell for parents like that.....
This is a graphic story.
I would recomend to anyone who likes true stories.
★ ★ ★ ★ ★
shona
This book has opened my eyes to how hard it is to help a young child through an awful past of abuse can be. This book helped me to have compassion for myself when I was younger. I see now why adults didn't understand what I was trying to tell them.
★ ★ ★ ★ ★
sherlsssx3
A must-read for anyone working in the field of child protection, especially social workers and foster parents. The compassion and dedication expressed by the author are amazing. I hope that she never gives up being an advocate.
★ ★ ★ ★ ☆
hamed
I read this book and wept. I know there are other kids that have had really sad things happen to them and I believe it is helpful for people to be educated and support children in the system who need love.
★ ★ ★ ★ ★
valinda lee
I loved this book. It honestly says what happens to forgotten children. I would recommend this book to people who would like to peak into the world of foster caring and people who have been forgotten, or want to see a possible result of being forgotten.
★ ★ ★ ★ ☆
cerine kyrah sands
This is a very real and sad journal of one foster parent in England who took on a very brave adventure in trying to change a very disturbed child's life and make a difference. What she learned and tried to handle was a look at what society has evolved to. What the media does not tell us.
★ ★ ★ ★ ★
bob wooten
I teach children along with having my own child. This book is terribly sad but it is a great book. I would recommend it to anyone who has enjoyed books that are similar. I wouldn't change a thing because the book just shows Jodie and Cathy`s story.
★ ★ ★ ★ ★
patti schaub
It broke my heart reading this book. It is so sad what evil things people can get away with. Thanks to the author for sharing this story, hoping that somehow the system for these poor children will someday get better.
★ ★ ★ ★ ★
wendy bright
The world needs more people like Cathy Glass. I could not even imagine what Jodie encountered. This book made cry real tears. I hope Jodie's parents and abusers got the maximum. And to those who didn't; hope they will rot in He**!
★ ★ ★ ★ ★
tyora moody
This heartbreaking story is a testament of the abuse that so many innocent children endure. It is very well written and a must read. Anyone who reads this will feel compelled to fight to protect our children.
★ ★ ★ ★ ★
erylin
I recommend this book to anyone who has a heart. It's a very good read and it will open your eyes to the abuse that actually goes on in homes. Also, it will take you through the emotional ride most foster families go through.
★ ★ ★ ★ ☆
abdul ahad
There are no words to describe this story. The title says it all. It is truly heartbreaking but it's people in this world like Cathy that make a true difference in these children that need to be loved.
★ ★ ★ ★ ★
st phanie
I never write reviews as I can not be bothered! BUT, this book is one of the best books I have ever read, and I real ALOT! I average about one book a week for the past 30 years. I started this book last night and read until 3 AM - unheard of for me as I have small children that get up at 7 AM. Even though the subject is a hard read, it is so interesting and the Foster Mum is incredible. It is on the same level as Stork Bites - which is another Memoir! A PLUS!
★ ★ ★ ★ ★
douglass
As heartbreaking as this book was at times, I couldn't put it down. I was compelled to keep going. And when I'd put the boon down, my mind swam with the characters until I could pick it up again. God bless Cathy and her patience.
★ ★ ★ ★ ★
hawazin
I am in college for Social Work and am going into adoptions, this book has given me a brief look into that world. The book was heartbreaking as it went through many descriptives of the main characters tumultuous life. Definately a good read.
★ ★ ★ ★ ★
parand
This story of a young girls struggle to deal with the abuse she'd dealt by her maternal parents is heartbreaking. But, it shows that there are some loving people left in the world that are willing to step in and fight.
★ ★ ★ ★ ★
vince
While I've read all of Cathy's books, I have to say Damaged touched my heart the most. While this world can be dark and cold...be assured there are people out there doing whatever they can to advocate for children who suffered from child abuse. Cathy has a heart of gold!
★ ★ ★ ★ ☆
kimmander
I reallly enjoyed this book. Well written, easy to read and very heartwarming. I am intriugued to read more of her books now. I had a hard time putting this book down because I was intriuged on how the child survived such an ordeal.
★ ★ ★ ★ ★
boxofdelights
This book was my introduction to the foster care system and what the children and foster families go through when they accept children into their family. Damaged was easy to read with not too much graphic information. GREAT BOOK
★ ★ ★ ★ ★
pamela isaacson
I thank Cathy for this story. I pray that this book is read by someone who has either been through abuse or knows someone who is and tells and tells and tells until someone listens. Thank you Cathy for all you do for these children. GOD bless you.
★ ★ ★ ☆ ☆
mamta scott
This book was very disturbing and sad to read about this poor girl and everything she endured, especially at such a young age. The book was well written but was a little too descriptive for me personally as to what was done to this young girl. Her story left me feeling sad and it is difficult to put out of your mind. There is not a happy ending in which I was hoping for.
★ ★ ★ ★ ★
andrew jones
This book was breathtaking and heart wrenching and I could not put it down. I am going to read all of Cathy Glass's books now. She is an inspiration to all and her books bring to life the truth on foster caring.
★ ★ ★ ★ ★
debbie ogan
Well written, objective inside account of a very tragic side of life we seldom see. Bless the author for all the compassionate care and concern she has offered to this lost soul(s) Would highly recommend this book.
★ ★ ★ ★ ★
stella harris
Best book I've read in a long time! Anyone who has a love for kids should read this. Anyone who gets easily aggravated with their own children too should read this and realize how special our children are!
★ ★ ★ ★ ★
mallori
Heart wrenching, devastating, horrific, incomprehensible, but true.
The author is an amazing woman, but the child is even more amazing......She's survived for years what most adults could not survive for days.
Unfortunately, this is a true story of one little girl....... there are many children, in every country suffering from the insanity, the evilness, the vileness of those who were supposed to protect them.
★ ★ ★ ★ ☆
moninne
Excellent story that provides insight into just how deeply damaging sexual abuse can be, and how often it is allowed to continue because people don't recognize the signs or don't want to get involved.
★ ★ ★ ★ ☆
j m filipowicz
Wow at Times was nearly unbelievable. Tears came to my eyes several times. I know of a family in Indiana that got their kids back and a week later killed the youngest. So sad and something needs to be
★ ★ ★ ★ ☆
meghan johnson
I have been unable to read this book yet, as I have over 50 books on my Kindle waiting to be read. I look forward to it though. There should be some way to let reviews be delayed until you are actually able to use/read the product, rather than it looking like you don't care and/ or are not willing to leave a review.
★ ★ ★ ☆ ☆
rick mccharles
As a former Child Protection Services social worker, I am ashamed to say too many children receive services too late or simply suffer in silence.
The world needs more caring Social Workers, more foster parents like Cathy Glass, and fewer case workers like Eileen.
★ ★ ★ ☆ ☆
ivelina
It was a good narration of a foster parents' experience with a very difficult child as a result of horrendous abuse issues. Good story if u work with children in the system & are interested in hearing another person's perspective; however, it could have been better written. Still, I look forward to reading more from Cathy Glass because I am inspired by her dedication-both as a writer & as a foster parent. Be forewarned though: she is a British author so it helps to understand the lingo to fully enjoy.
★ ★ ★ ★ ★
dani grillo
Very insightful story told by the foster parent point of view. I could not put the book down and finished reading it in two days. Anyone who works with children should read this, it is a story you will never forget. Thank you Cathy.
★ ★ ★ ★ ★
doug hart
I would reccommend these sellers. They were quick about getting books out. the books were all in shape described. very very satisfied with their service and look for them in the future for other purchases.
★ ★ ★ ☆ ☆
amadi
Sad Story, poor quality writing and an author who unsuccessfully attempts to hide her "best caregiver of the year" feelings behind thinly veiled false modesty.

This book has no redeeming qualities. If there had been another book on my kindle I wouldn't have read this one. Her details become repetitive and with as much new content as she adds the book could have been half as long.

Would not recommend this author.
★ ★ ★ ★ ★
austin netzley
THIS BOOK WAS SO SAD BUT I COULDN'T BRING MYSELF TO PUT IT DOWN. IT WAS SO GOOD!! THE DEVOTION THE FOSTER PARENT HAD WAS TREMENDOUS. I WOULD SAY THIS IS A MUST READ IT WILL EVEN MAKE YOU WANT TO FOSTER A CHILD TO MAKE A DIFFERENCE. BE PREPARED... TISSUES NEAR BY.
★ ★ ★ ☆ ☆
bookschatter
I really like reading about realities of personal lives, this book is a good example of how horrible some people are. I did not like the way the book was written. It wasn't deep and could have been less repetitive. Mabey longer? I will read more memoirs but maybe not from this author.
★ ★ ★ ☆ ☆
cathie
It focuses on the details the damage paedophiles caused to the child, but not so much on how these children can finally be healed. Surely that you can know more about wicked people in this world, but at the end, you don't get too much knowledge on how these cruelties can be prevented, or how these damaged can be saved. The details is disturbing, and if it doesn't come with certain conclusion / suggestion how the world can help, it doesn't seem of great moral value to me.
★ ★ ★ ★ ☆
matt kelley
I love kids and when I read this book I found myself with a strong urge to see all the bad in the world come upon those who would hurt a little child such as Jodie. I kept trying to imagine as I read, what would happen next or how the book would turn out in the end, then I remembered that this is A TRUE STORY.
If you are faint of heart, be careful reading this heartbreaking story about an 8 year old girl whose life was destroyed and if not for the caring of one woman, would have been condemned to a life of horror forever. I highly recommend this book, Cathy Glass did a wonderful job in telling this tragic true story.
★ ★ ★ ★ ★
beate
this was a very good book and it is awsome what she does for these kids. the only thing that i did not like was all of the spelling mistakes. i am not use to seeing that in a book that is already on the market.
★ ☆ ☆ ☆ ☆
nathan deunk
I thought this would have a happy ending. It was like reading a horror movie. Sad, depressing, and just a chilling book. This book left me feeling uneasy for days. Poor like girl, it's a sick world we live in.
★ ★ ★ ☆ ☆
tammie mims
Jodie's story is interesting and heartbreaking and Cathy Glass is an adequate writer. Unfortunately, she's "tells" as opposed to "shows" and the book suffers for the dry, removed style of her writing.

Instead of relating incidences in Jodie's life as they happen, she relates them in the past tense, which lessens the dramatic structure of the book.

More use of adjectives and color would have helped the book tremendously.
★ ★ ★ ★ ★
aubrie kohlhas
This book sat on my Mom's shelf for over a year...it was given to her by her friend from England and she never really intended to read it.

I picked it up and read it in one sitting...beginning at 9 PM and finishing somewhere around 3 AM. I kept saying, "Just one more chapter...just one more page...then I MUST go to bed" but I could not put down the story of Jodie and Cathy.

This story evokes a gamut of emotions...from harrowing sorrow to fierce anger. But, ultimately, it left me feeling hopeful...and grateful. Grateful that there are people in this world who stand up for the Jodies of the world.

Jodie is a little girl who spent her first eight years in an abusive nightmare with her biological parents and their revolting circle of "friends". Once freed from that prison, she went through four foster carers in five months. You see, Jodie *is* damaged...damaged by her parents and damaged by the social system that failed her. Her violent personality reflects that. How can anyone come out of the other side of what she has been through and not be damaged/fragmented/lost. But her one, small, stroke of luck was ending up in Cathy's home. She and her amazing children provided Jodie with a safety net that she would never have been granted with from, most likely, any other family.

This book will make you very, very angry. It may possibly make you weep. But you will also rejoice...and, like me, be thankful for the amazing Cathy...and the love she provided that saved a little, lost girl.
★ ★ ☆ ☆ ☆
mukesh devadiga
This book is definitely not for the faint of heart. By the time I was a third of the way into this book, I was shocked. By the time I was halfway through, I was horrified. I only finished it because I wanted to get something, ANYTHING, happy out of this story.
★ ☆ ☆ ☆ ☆
joanne kelly
The story was well written, however, it was extremely sad and disturbing. I quit reading it about 2/3 of the way through and then read the last chapter to find out if the girl became well enough to function on her own. Days later when I wasn't thinking about something, she and her tragic life would come into my thoughts. People need to be more aware of the people around them. It does take a village to raise a healthy child.
★ ★ ★ ★ ★
erik hermans
I had purchased this book with the intent that I'd read it a little at a time but a day and a half later, I finished it. When I put it down it was because I simply had chores to do but picked it up again as soon as I got done. This was one of those books that was like watching a car wreck - you know bad things are happening but you want to know what is going on. It is a heartbreaking account of fostering an innocent little girl who was physically, emotionally and sexually abused for the first [almost] 8 years of her life. I imagine she started off life as a beautiful little baby girl whose evil parents made her life a living hell. I just don't understand how prosecutors and judges can let pedophiles (way too easy of a word to describe child rapists) get by with these evil acts with only probation or nothing at all. I don't know how they sleep at night. The foster mother (Cathy Glass) has a heart as big as all outdoors and the patience of a saint.
★ ★ ★ ★ ★
paula
Damaged by Cathy Glass
Damaged: The Heartbreaking True Story of a Forgotten Child
is a true story of an abused child written by Cathy Glass. Cathy was Jodie's foster carer and writes about the time she spent with the child.
"This book tells the true story of my relationship with one of these children, an eight-year-old-girl called Jodie. I was her foster carer, and she was the most disturbed child I had ever looked after."
I wanted to read this book because I love kids and feel sad when hearing about children child abuse. The story is heartbreaking, but I like when someone comes into their life and saves them. I can relate to the child and am always hoping for a happy ending. It's been a long time since I have read a book like this. I used to read them all the time.
SYNOPSIS
Jodie is removed from her home when she is eight years old because of suspected child abuse by her parents. After being in five carers' homes within four months, social services calls Cathy Glass to see if she would take Jodie and care for her. Cathy has been a foster carer for twenty years now and has had success with all her foster children. The social services surmised that if Cathy can't help Jodie, then no one could.
Damaged: The Heartbreaking True Story of a Forgotten Child
is Jodie's story.
Since fostering agencies suggest that other children in the household should not be in the same age range as the foster child, Cathy's home would be a perfect fit. She has three other children at home, two of her own and another foster child. Adrian, Paula, and Lucy who were all teenagers. They tried to help out sometimes by playing with Jodie.
SCARS OF CHILD ABUSE
Jodie exhibited very challenging behavior the first day. Soon after arriving at Cathy's house, she has a violent temper tantrum. Furthermore, if Jodie doesn't get her way, she kicks people. After the social workers leave, Cathy sees that the child had defecated in her pants and then placed her hands on it and spread it over her face. That night she had cut herself with a knife that she brought from her former caregiver's house. She had blood all over her when Cathy found her. It was and exhausting day
As time went on and the child felt secure and loved, she began revealing hurts and abuses that have happened to her. Jodie displayed sexual acts with her doll and told Cathy that her daddy did things like that to her. After two weeks living with Cathy, Jodie was comfortable enough to confide in her some of her dark secrets.
MY REVIEW
I could not put this book down until I finished it. Every page revealed more about the horrendous abuse this child had to live through. I had to know if she was alright at the end. It is a heart-wrenching story, but one that is true for so many children. Anger raged through me as I was reading the book. Every page I read, I hoped that
Damaged: The Heartbreaking True Story of a Forgotten Child
would have a happy ending.
If you love Lifetime movies, this book is perfect for you.
Another book I recommend that is similar to this author is
One Child
by Torey L Hayden.
★ ★ ★ ★ ★
mastin todd
This was the first Cathy Glass book I've read and it did not disappoint. As an adoptive mom and former foster parent, I can fully appreciate the difficulties and frustrations that come with working with the agencies and the various workers involved in the foster care system and am thankful that Cathy includes those frustrations in her stories and doesn't gloss over them or pretend they don't exist. As a foster parent, it can be dangerous to complain or be honest about those things and a foster parent can pay dearly for exposing the flaws in the "system". Social workers, Guardians ad Litem, the courts, and the attorneys involved in these types of cases should all do a better job protecting these children and should not allow them to linger in unsafe home environments or give the birth parents multiple chances and years to get their acts together. The children's needs and well being should always be put ahead of the "rights" of the birth parents. So many children fall through the cracks and/or are traumatized even more while they wait for permanency. There's no excuse for this. Sometimes the damage cannot be undone. Love is not always enough to "fix" them.

My heart breaks for abused and neglected children. Jodie's story will break your heart and make you angry. No child should have to endure all she had to endure. God bless Cathy Glass for her willingness to take in children who need love, stability, and family. Thank you Cathy for sharing the stories of these precious children. I pray it moves us all to do more.
★ ★ ★ ★ ★
cristi lazar
You can't fail to have a deeper understanding of disturbed children after reading this. That people exist and abuse kids the way the pedophile ring did is horrible. That people like Cathy exist who are willing to see behind the violence and anger and offer love and support is wonderful. So this story as horrible as parts of it are is also wonderful, loving, and hopeful. Do read it love and patience and deep empathy and compassion are the key.
★ ★ ★ ★ ★
sub zero
The author (and I use author rather than Cathy Glass because Glass is a pseudonym she writes under)of this book is a foster carer in Great Britain. It was interesting, as an aside, to compare the foster care/children's social service systems between the United States and Great Britain. Other than that, I wouldn't say "Damaged" was interesting. It was heartwrenching, profoundly moving, tragic. It made me sob and feel vengeful, not only for "Jodie" but for all of our innocent children that are defiled across this world by the very people who should be protecting them the most fiercely - their parents.
I have the utmost admiration for most foster caregivers and most social service people. To some it is just a job but to people like the author it is their life's calling, one that I could never do.
I would not recommend this book for early teens, at least without adult supervision and discussion, or for people who don't deal well with graphic sexual content and violence, especially if it is directed towards children. I thought the author handled these sequences in the book very professionally but they are what they are- child sexual abuse. The title of the book should be "Destroyed" because this little girl was permanently, irrevocably destroyed - she will never be whole. And what does that say for the neighbors that turned a blind eye or the social service system that didn't follow through as it should have?
This book reminded me of the impact another author had on my life - Torey L. Hayden, who is a special education teacher writing about some of her special needs students. The first of her books I read was
One Child
and she went on to write more. I highly recommend both authors. Just be prepared.
★ ★ ★ ★ ★
mary willhite
There are too few instances where the truth of what happens in cases of child abuse is presented in this manner. Cathy Glass tells a heartbreakingly descript tale of emotional turmoil and behavioral chaos that happened as a result of sick adults and an overburdened social service system. The signs and symptoms were there, the behavior was telling, but this one remarkable family's willingness to hang in there and offer a wounded child love and support was the catalyst to change in many lives. The novel is very well written, and the story is told in a manner that allows for increases understanding of needs as well as the importance of digging beyond the surface. Jodie may never totally heal, but she's better off for having lived with and been loved by Cathy and the other children in the home.
★ ★ ★ ★ ★
a m schilling
This was such an intriguing book, I couldn't stop thinking about it whenever I had to lay it down. The author is a natural story teller, the book is filled with her and her family's emotional pain while fostering a little girl named Jodie. She will quickly draw you into the sad and tragic life of this little girl. Even though I suspected what had happened to Jodie, when it was revealed in the book, it sent not only dread but shivers of fear through me to know that this happens and is happening to children all over the world as we speak. Unthinkable that parents could do something so vile to their own child. I admire and respect Cathy Glass for the work she does in helping children, what a wonderful person she is! If you read one book this year it should be this one, it's just so sad that help came too late to truly help Jodie.
And on a last note, this book shows how social services breaks down and some of the problems involved with these "so-called" social workers. Cathy does make excuses for some of them but in my opinion there is no room for error when we are talking about the safety and well-being of chldren. Jodies social worker in the book SHOULD not only be fired from her position but prohibited from working with children ever again. It's people like her that allowed this little girls life to be ruined when they could of saved her when she was first put on the "at risk" list. What is wrong with these people? How could anyone turn a blind eye to such a situation, I just don't understand that. Makes me very sad.

Excellent read!! I can't wait to read her other books now!
★ ★ ★ ★ ☆
jewelissa rief
As a 20-year veteran of caring for foster children, Cathy Glass thought she'd experienced it all. But she was little prepared for Jodie.

Only eight years old, Jodie had been removed from her biological parents after setting fire to the family dog. She regularly threw tantrums, acted violently toward everyone in her reach, woke in the middle of the night with hallucinations, and used soiling herself as a threat for getting what she wanted. No one but Glass even wanted to try working with her.

Despite the emotional and physical strain of having Jodie in her family's circle, Glass soon got Jodie to open up about her past -- horrific stories of sexual abuse at the hands of her own parents, who appeared to have subjected their young child to a pedophile ring.

Despite the potential for creating a negative and overly sentimental book, Glass manages to steer clear of both. She cites her story in a empathetic yet matter-of-fact way, never dwelling on Jodie's past -- which cannot be changed -- but rather her goal of helping Jodie overcome the tragedies of her young life to become a healthy and successful adult. Readers will find themselves full of hope as they wonder whether or not the pair will succeed together.
★ ★ ★ ★ ☆
boy avianto
Impressions:

When I received this book from paperbackswap, I had been anticipating a good read. The book flows well and describes the plight of little Jodie. I highly recommend this book to any caring adult.

Thoughts:

I adored this heart breaking story. You can't help but yearn for Jodie's improvement. Cathy helps to voice Jodie's story- for many are unaware of the torture and hell some children live. This eye opening description provides a great example of how abuse and neglect can deteriorate a child. Jodie was beyond repair by the time she reached Cathy. So many others had failed her. Jodie tried to save herself the best she could- the reason she finally came into foster care was because she lit her father's dog on fire as she secured her two siblings to safety in the garden. In care, Jodie was a terror- hurting herself and others, tantrums, aggressiveness, and she could not connect with others. Damaged to say the least.. Jodie, may your story inspire others to help! In closing, I urge others to speak out when you see or suspect abuse. Speak out for a child who cannot. It's a tragic triumph that she has been set free from her perpetrators yet is beyond rebounding.

Quotes:

It was our secret. They said if I told, horrible things would happen. I'd be taken to a dark cave and a monster would come and chew off my arms. Will he, Cathy? ...Will he come here and bite my arms off? - p133

Read the rest at: [ ... ]
★ ★ ★ ★ ☆
dijana di
A true story about a terrible case of child abuse that should never have happened and went unnoticed even though the child in this story, Jodie, was on a high-risk list from social services since birth. She is indeed very damaged by the horrendous things she had to endure. Lots of respect and admiration for the way her foster parent Cathy tries to help her and gives her time and love to this disturbed, unloveable 8 year old girl. I thought I would not have the same courage and patience. And then you begin to understand why she is so unloveable and disturbed, it's heartwrenching.
★ ★ ★ ★ ☆
mishka84
Cathy Glass is a foster mother with a lot of experience taking care of hurt and neglected children. When she consents to take Jodie into her care she is shaken by how deeply troubled she is. Jodie's tantrums range from cursing and kicking to multiple personalities, the level of abuse she experienced is beyond what most people can imagine.

This book can be hard to read at times but Cathy's strength and her dedication to helping this child is impressive, it held a lot of good ideas and lessons about taking care of children in pain. Reading about the patience and determination that Cathy shows in caring for this little girl is inspiring, although her no holds barred story shows the tremendous hoops many foster parents have to jump through in order to get the support and help they need for the children in their care. Cathy shows foster parenting isn't for everyone but if you are willing to put in the time the rewards can be great.
★ ★ ★ ★ ★
scarlett
Cathy Glass is an amazing person and an amazing writer. This book, as all of her books, is difficult to put down. I find myself saying "Just one more chapter....." Glass keeps the reader interested and eager to read more. I have shed tears and had a chuckle or two while reading this book. Most of all, Glass shows the desperate need for loving and devoted caregivers for children who's parents are unable, for whatever reason, to care for them properly. She also shows the reader the problems with social services. Although this true story takes place in England, the events could just as easily take place in the United States or any other country. I recommend this, or any other book by this author, especially if you are considering becoming a foster parent or a social worker.
★ ★ ★ ★ ☆
john miller
This is a heartbreaking tragic story of a little foster child named Jodie. Cathy Glass puts you in her shoes as the foster parent dealing with all of Jodie's problems. Jodie was severely neglected and had to take care of herself. Later you find out that she was also sexually abused. Ms. Glass talks about her struggles in bringing Jodie into her family of three other children and how time consuming not to mention emotionally draininig being a foster parent is. Of course, there is also the struggle with the system of CPS, psychologists and the court system. I highly recommend this book to anyone working in any of these fields or anyone looking to get into foster parenting. It truly opens your eyes up to what they go through and what the children are feeling like.
★ ★ ★ ★ ★
matt buchholz
As a voracious reader of many genres who experiences books in a visceral manner, and as a woman who was physically incapable of bearing children, I knew this story would be painful and tried to avoid it. As numerous reviewers reported, I read it within a 24 hour period, turning the last page moments ago. It is astonishing that despite approaching age 60 I am nevertheless shocked to my emotional core,, particularly because Glass admirably writes in a nearly clinical fashion, presumably to permit the revolting facts to speak for themselves. To add any adjectives as plumage would possibly be misconstrued as pandering to the prurient. I applaud the writer's rare gift to be at once both depressing and uplifting, exhausting and energetic, tedious and global. To wit, she has taken material which might have been a ruthless indictment of British social services and injected sufficient humanity (doubtless derived from her personal experience as a lifelong caregiver) and painted a picture which despite pervasive ugliness resonates with hope. As such, this book is a triumph demanding to be read b all who aspire to call themselves "citizens of the universe."
★ ★ ★ ★ ★
arya ptb
All the people I've known only have one of two types of stories. One: Horror stories about fostering because they've been burnt-out. Two: "Anne of Green Gables" stories because they want to look like everything is perfect. But to find someone who is telling the real truth, the good and the bad, is a real treasure.

This abuse and torture happens far to often. My parents dealt with the horror and pain of these secrets with our foster-children while they were with us. I dealt with the horror and pain of these secrets with our foster-children while they were with us. I don't know how we coped with these secrets, but somehow we did. My heart broke so many times...

To this day, I don't know how my mother did it. She had all those secrets inside of her, too. "Don't tell, or we'll kill you and everyone you love." ...maybe that's how and why she did it. Maybe it was to save them the way she had always wanted to be saved. I don't know.

All I know is that Cathy Glass' writing has greatly touched me. I feel as if I am not alone.

There are so many children (and adults) out there looking for this type of confirmation. They need to know they are not alone. They need to know there are others, just like them.

Please help everyone you know that goes through these things to break the silence.
★ ★ ★ ★ ★
sanjay
This book will tear at your heart strings!!! The sad truth is that these monster still walk among us! If it wasn't for people with hearts as big as Kathy's (who lives with her eyes wide open ) and shares these tragic stories. Who says it takes a village? Kathy certainly isn't a village but one would never know that, and don't tell her, SHE is a village all on her own!! READ these stories and ask yourself IF you cold do what her and her family do . Than you Kathy for sharing these tragic story's most importantly Thank you for all you do to save any precious child in need!! PLEASE buy this book and support a worthy cause you wont be disappointed!!
★ ★ ★ ★ ★
cooper
And of the failure of the social services system that is too overwhelmed and underfunded to do much good. The book takes place in England, but the situation is the same everywhere for abused children -- and will be until and unless the world cares enough to establish system of a more equitable redistribution of wealth, where the least fortunate among us are better cared for.

I can dream, can't I???
★ ★ ★ ★ ★
natalie williams
Cathy Glass composes a powerful book in which can cause anyone to shed a tear or two. Damaged is based upon a true story of Cathy's experience as a Foster parent. Her book specifically recalls the account of one little girl names Jodie. The horrific account of Jodies life opened my eyes to the truth behind child abuse. In addition, the incompetence of the local social services made me realize how unstable the foster care has become. Damaged is not a book for the feint hearted. Cathy Graphically depicts the abuse little eight year old Jodie was forced to endure. Because of the heinous acts of cruelty that Jodie's parents inflicted on her, she was socially and mentally inept. Cathy recalls in her book,"Jodie's shocking behavior included smearing feces all over the house, erupting into violent rages, and even cutting herself." Thankfully, Cathy steps into Jodie's life and provides her with a stable fmaily that she never had before. As a student in the field of Psychology, I am impressed with how Glass reveals the psychological impact that sexual abuse has on children. She was very accurate in her interpretations of Jodie's behavior and reactions to the world around her. Cathy is an incredible role model for anyone interested in becoming a foster parent. Although her patience is tried several times, she successfully maintains a positive attitude and healthy environment for Jodie. For anyone interested in becoming a foster care parent, this is the one to read. Cathy describes the pros and cons of foster car, and how rewarding it can be in your life. Cathy's love and care for Jodie gave me a renewed sense of hope in people. I highly recommend this book to anyone.
★ ★ ★ ☆ ☆
alanna
Difficult to read, not because of the writing, but because of the content matter. Nonetheless, this should be required reading for foster carers, and social workers alike. My heart breaks for the little girl in the story, and hope that she was able to find some peace.
★ ★ ★ ★ ★
hulananni
I just finished reading this book the other day. I dont even know where to start. I read books by Stephen King, Dean Koontz, John Saul, ect. I doubt that the three of them combined could come up with anything quite a horrifying. There were times when I didnt even think I could finish it. But I did. Sometimes I cry watching movies, but never reading books. Damaged is the first and only book to accomplish this. And it left me with a lot of unanswered questions. The main one being...how many other "Jodies" are out there? Im sure there are many. Im glad this Jodie had a carer like Cathy Glass. I know there are many more who dont. If you go to Cathys website you can read updates on Jodies progress. They still keep in touch. Jodie is almost 15 years old now. She was eight when she lived with Ms. Glass. I think this is truly amazing. The world needs more carers like Cathy. When I finished the book I wasnt sure that I made the right decision, but I have since changed my mind on that. Damaged truly made me more aware of the warning signs of child abuse, and I hope it does the same for others. Think twice before you label a child as a "brat". You have no idea of the horrors that could be going on in their lives. This book is very well written and very emotional. Bring tissues.
★ ★ ★ ★ ★
lucas zuquim
A story that grabbed this reader and won't let go. Well written. It reminds me of the behaviors of a few children I met in my thirty years of teaching children of this age group. And makes me wonder what more I could have done to help them. Childhood is no more of a carefree happy time than adulthood. Some children have a very difficult life, but as a classroom teacher one can only do just so much. This is a good book to read if you work with emotionally disturbed children, and what classroom doesn't have at least one.
★ ★ ★ ★ ☆
mama
I read this book in 2 days and literally could not put it down. It's disturbing but gives you a real insight into the abuse of children. There were parts I read, where I cried and could not believe there are people out there who do this to children. This little girl never had a chance and as you reach the end you found out that her abuse effected every aspect of her and eventually she became a special needs child, even though she was born perfectly healthy. It's horrific! I actually had trouble sleeping the night I finished it b/c I could not stop thinking about it.
★ ★ ★ ★ ★
chrisi
This is the 1st book I read by Cathy Glass and OMG im so hooked. Such an incredibly sad story and so well written. I have since ordered 3 more books by her and just finished my 2nd book (The child bride) which is also a great read.
★ ★ ★ ★ ★
zondershelby arts
Cathy Glass wrote this book in a way that pulled you right into all of her feelings in dealing with Jodie one of her eight year old foster children. I came away from this book horrified, shocked, and angry. Cathy Glass has more patience than I could ever have and thank God for that! She is definantly in the right field of work!
What could make a child so angry, unresponsive, and damaged? Well, you'll have to read the book to find out.
★ ★ ★ ★ ★
alicia
This is the first book I have ever read of Cathy's. I read it out loud to my husband in the car on a road trip. It was fantastic. Let's just say you need to get out the kleenex box. Cathy is a fantastic writer and I love her books. I would highly recommend her books to everyone, including social workers and foster carer's. Without giving away the story line.....what happened to "jodie" is horrid. Cathy's books are so hard to put down! All her books are excellent.
★ ★ ★ ★ ☆
aida r
I hate to say i liked this book, but i did. Its not that i liked what happened, its i liked that it was well written and the subject was brought to the public's attention. It is a very sad book, but relatable to those that have went through it.
★ ★ ★ ★ ★
jerica
One of the best book I have read. I have become a die hard fan of Cathy glass. Although very few twists in the tale seemed to be contorted, many of the incidents in the book is painfully true. I could not stifle my tears for the hapless Jodie. The narration of the story is awesome. A must read for every good Samaritan in the world.I belong to India, and my view is this is a wonderful but equally painful story that tells the truth of contemporary world. More worth than 5 star rating.
★ ★ ★ ★ ★
sanasai
I picked up this book on a shelf at the local library. Someone had donated it so I purchased it for 2 bucks. I am recommended this to my bookclub as I could not put it down. I have dealt with emotional abuse, not the physical abuse but came out OK. Jodie, the foster child in this book had both emotional, sexual and physical abuse probably as soon as she came out of the womb. Her mother and father should never had been parents. Jodie is the oldest and therefore had the worst abuse. She was part of her parent's pedophile ring in England. Cathy Glass was her foster 'carer'. She did an amazing job. Although Cathy questioned how much influence she had on 'Jodie'..she so did. When 'Jodie' kept slipping in the snow and instead of having a tantrum and swearing, she said 'Hear we go again!' and held on to Cathy's hand. I cried and laughed at the same time. Way to go to 'Jodie' and 'Cathy'!
★ ★ ★ ★ ★
larry
Cathy Glass is an inspiration to foster parents worldwide and people in general. She tells the true story of a child who was brought to her through the foster care system. And who confided in her that she was being abused.I've read abuse stories before and none of them have touched me in the same way as this one. I was drawn into Jodi's world and felt both angry and devastated at what she had to go through. This book is a must-read.
★ ★ ★ ★ ★
jessalyn
Very well written and hard to put down. Although I found I needed to at times just to get away from all the terrible things that had happened to this sweet, innocent little girl. Cathy is a saint for the work she does and how well she does it. I was so hoping that by the end of the book that Elaine no longer had the job she was doing. She needed to be thrown to the curb for her lack of interest.
★ ★ ★ ★ ★
jewlie williams
I volunteer to work with children who have been removed from their homes due to abuse and are in foster care. This book has given me a look inside the life of a foster parent. The abuse suffered by Jodie at the hands of her own parents is horrific. But it is wonderful to know people like Cathy Glass are out there and willing to give all of themselves to help children who have been terribly hurt by their parents. We need many more people with a heart like Cathys. She is a model for foster families. This is a difficult story to read due to the terrible abuse inflicted upon Jodie. Sadly, it all too real for many children in this world and this book brings awareness to that fact.
★ ★ ★ ★ ★
guihan ko
What an amazing book and an amazing author! I couldn't put it down. To think that Cathy Glass exposed a pedophile ring simply by listening to a child and trying to help her - if only all foster caregivers were like her, we would be a happy and thriving society. I recommend this book to all parents and teachers, and I hope to pattern my behavior in the future after this remarkable woman - for Jodie's sake.
★ ★ ★ ★ ★
kelllie
It touched me very deeply that in the end when Cathy realized Jodie needed more then she could give she had to let go. She had put so much of herself into trying to reach this little girl and could not do it alone. I just hope that she was able to get the help she needed to revive some of the life that was taken from her. Foster carers like Cathy are special and I hope she was able to rekindle a relationship with this little girl.
★ ★ ★ ★ ★
susan burdorf
This book causes the reader to think about the book even after you finish reading the book. The words are honest, pure, delicate, and very descriptive. It captivates the reader instantly and makes it difficult to put it down. Also, what makes the book even more fascinating, astonishing, and absolutely heart wrenching is knowing that is based on the real life of a child that encountered the worse abuse. My heart goes out to Jodie and to children who are defenseless and in need of a strong parental guidance. I admire that Cathy Glass was the person who saved Jodie and gave her hope for a brighter future. An amazing book!
★ ★ ★ ★ ★
azarin yazdani
This is a very disturbing story about a severely abused child. It is about the love of a caregiver's heart to do all she can to reach this child. How much structure and love will be enough to make a difference?
★ ★ ★ ☆ ☆
fonrus
Noble effort on the carer's part but left the reader without any conclusions about the child. The damage was extensive to the child and Her journey to repair would have been wonderful to know if even presented in an prologue.
★ ★ ★ ★ ★
kevin wade
First things first, I love this book! It is very well written but the story is unbelievably heartbreaking! I had to put the book down a few times and just take a break from it. The things that happened to this little girl are horrid!!! I've read many books that dealt with child abuse, drug use, and many other books of the kind. But Damaged was the first book I've read that dealt with sexual abuse. Cathy Glass is an amazing foster mother and I commend her for the hard work that she does. I cannot imagine having to learn from the child herself what has happened to her in her short life. It's ridiculous. My heart absolutely breaks for this child. She will be in my heart forever and ever. Thank you Cathy Glass for caring enough to tell this little girls story so that maybe it will help someone who's gone through the same thing. Maybe this story will catch somebody's attention about a child they know of who may be going through sexual abuse and take he or she out of the situation before it is too late. Every child deserves the chance to live a happy childhood. Children are little blessings from Heaven. They are so innocent and fragile. I hate that there are people out there who do not feel the same way. A child's duty is to run in the park, paint pictures of the parents they love, and to just be a child. NO ONE has the right to take that away from a child.
★ ★ ★ ★ ★
veronique bois
This story was definitely heartbreaking. I can never understand how anyone could hurt a child. It's really sad that the social services are still negligent even today. If only they'd followed up on the signs of abuse Jodie wouldn't of had to endure this sick ugly life. They took away this precious child's life. She'll never be right due to brain damage. It's a great ending to know they finally got justice for Jodie. For the ones that hurt this child..May they rot in hell!
★ ★ ★ ★ ★
carrie mach
This book was excellent. I will admit that I cried at the end. Cathy Glass wrote this book so well that it drew me in and I could not put it down. I felt like I was living every moment with her and Jodie in that house. What Jodie had to endure in her life was beyond horrific. While this book will make you sad, angry and at sometimes want to cry, it is an excellent read into the life of a damaged child and the woman who dedicated herself to helping this child.
Please Rate The Heartbreaking True Story of a Forgotten Child