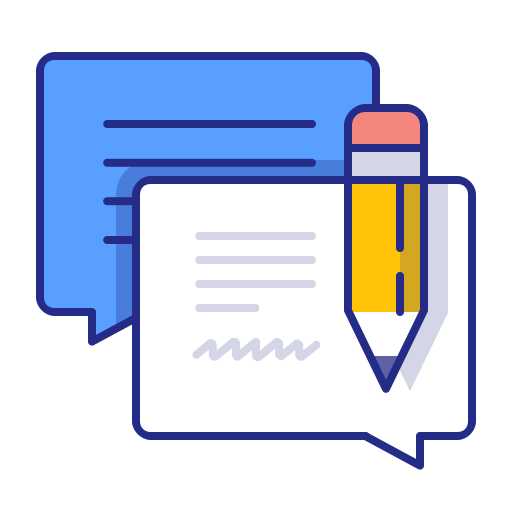 Total feedbacks:65
★

★

★

★

★

★

★

★

★

☆

★

★

★

☆

☆

★

★

☆

☆

☆

★

☆

☆

☆

☆

Looking forOmerta in
PDF
? Check out Scribid.com

Audiobook
Check out Audiobooks.com
★ ★ ☆ ☆ ☆
marla
Its again the same old story of dons where the successor takes over and reigns. In omerta the successor is the nephew instead of the sons. I think if you are fed up reading the mafia stories then this book is definitely not for you
Don Raymonde Aprile gets murdered and he leaves the biggest junk of his property - The Bank, to the nephew Astorre viola instead of his own children. Astorre now takes the responsibility to find out the killers of his uncle and in the process tumbles over a huge conspiracy over the bank. And also in the process protects the children of the Don from the bad underworld, The Mafia.
Nothing interesting, one could tell the story after the first few chapters.
★ ★ ★ ☆ ☆
abigail evans
I am not going to review the story, because others have, but I will start by saying that I have read almost everything Mario Puzo has ever written. I am a huge fan! I love his work and not just the Godfather. I think the Sicilian was a great book destroyed by a poor movie.
That being said, this is NOT a great Puzo novel, heck, it isn't a great novel for anyone. There are some classic Puzo moments, but it eventually falls flat and I even had a hard time finishing it.
I am not an elitist that thinks Puzo is trash literature, just the opposite, I am a fan, but this is just not good. The story goes no where, the writing is boring and the plot has been told better in other novels.
★ ★ ★ ★ ★
harrison
Omerta gave me the biggest surprise I ever got from reading. I won't spoil it for you but in a nutshell, there is a point at which two worlds come together, as unexpectedly for me as for the poor entrapped characters. I was dumbfounded! I really didn't see it coming.

Puzo said he was on the verge of re-writing "The Godfather" (his first mega-seller) when the publisher bought the manuscript, and then he was afraid to make any changes to it --but this story is honed to perfection. (I wonder if he got the idea for the twins from the "Two Tonys" Anthony Trombino and Anthony Broncato, who were inseparable and not affiliated with any particular family or mob.)
★ ★ ★ ★ ☆
benji cossa
Omerta is a rich, powerful epitaph to Puzo's mafia trilogy. It well deserves the large reading audience it will definitely attract. Typical of all of Puzo's books, Omerta grabs your attention and never lets go, it's filled with action and suspense, and it's loaded with interesting characters. Omerta' s greatest quality, however, is Puzo's narrative style, in which you can feel every emotion his characters are feeling and vividly picture every setting in which his characters appear. Omerta is without question a fitting memorial to a great writer. The only reason I didn't give Omerta a 5-star rating is that would make it equivalent to 'The Godfather', which it is not. But than again, how many books are? Make yourself an offer you can't refuse and buy a copy of Omerta. Enjoy!
★ ★ ★ ★ ☆
nathan tunison
The problem with this book is solely derived from the the fact that its bloodlines are so strong. If the Godfather did not exist, Omerta would be consided a classic. However, this is what one must expect in trying to follow the greatest American novel.
Like others critiques, I found it sometimes incomplete and therefore unsatisfying. Not as bad as an "outline", as one other critic described, but as the book progressed, I wanted much much more. While the writing was fine, and the dialogue great, I sought more texture, more development (length like we get from T. Clancy would have been welcomed).
I would have been much much happier with the detail which made its predecessor the classic it was.
★ ★ ★ ★ ☆
mary clare
Omerta was a great read. Mario Puzo certainly had his work cut out, however, the reason why I didn't give it 5 stars was because it stalls and when your into the interesting part it stops and goes back to stupid dialogue about the death penalty which goes on for about twenty pages. Nevertheless, Puzo delivered a great Mafia book. It starts with Astorre, a young boy who's father dies and he goes to live in America with the great Don Aprile, who own's a billon dollar empire. This book reeks of violence and you never know what is around the next corner. They should make a movie out of this. However, it is no Godfather or Casino. Well put together though. I couldn't put it down so I read it in under a week. If your into mafia books, I recommend you to read this.
★ ★ ★ ★ ☆
dirk
All in all, Mario Puzo's new book is very good. It's a page turner and had me interested from start to finish. The plot was weaved with expertice(sp) that can only be achieved by decades of experience. It did, however, have a few problems that brought the rating from 5 to 4. Here are thge three reasons: 1. The book is too short. It seemed that Mr. Puzo cut some corners in writing it, and left out some valuable information. 2. This reason is related to #1. The book ended kind of abrupty and I wasn't totally satisfied with the ending. It seemed that Mario got 85% through the book and then decided that he wanted to just finish the last leg of the book in a day or two. 3. My final complaint is that the characters never really developed. In The Godfather, you get to know and understand even the least important of charaters (Johnny Fontane). In 'Omerta', the characters never really reach that 3rd dimension... possibly because he tried to fit so many characters into a relatively short novel. Once again, if he took his time with the story he could have developed characters like the Aprile children (who don't even make it past the 1st dimension, except for Nicole). One in particualar is Valerius, who we don't get to know AT ALL. Thia book surely has it's downside, but don't let that discourage you from reading it. All in all it is a genuinely good book worthy of the Puzo name.
★ ★ ★ ☆ ☆
christine laliberte
Well, I have read most of Puzo's works, being taken away by the entire Godfather bandwagon. Omerta wasn't Puzo's best work, nor is it the worst that modern literature had to offer. I would assume that this being his first posthumous release, many would gloss over the faults in respect to his memory.

Omerta to me was riddled with simplistic writing and spoon-fed information about the dramatic conflicts, characters, workings of the families- and everything else from minor conversations to explanations of grand schemes. Almost nothing is left for the reader's imagination to work out, this book being an example to up-and-coming writers that sometimes the narrator should simply shut it. (I would include a quip about the titular tradition of Omerta here if I were creative enough at the moment).

One good thing I can say about the book is that it [gives the illusion of being] action-packed, and the plot moves quickly, not creating one stagnant moment for the reader. It can be argued that Nim's Island moved just as fast, this being a result of loose and aired-out plot, but I leave it up to debate if these aspects necessarily mean simpler writing. This writing style leads to some awkwardness as the plot moves on, and the reader is felt devoid of rich, intertwining storylines on top of one another.

This book may be best for the young reader interested in Puzo, and not interested in losing faith in the author by reading his best first, and worst later. I dub this an introductory work for the reader, to Puzo.
★ ★ ★ ★ ★
jeff daiell
Nothing can match THE GODFATHER, but I liked OMERTA. It's Puzo doing what he does best: making you, emotionally, such a part of a gangster organization, that you actually sympathize with them. They are corrupt, but within that corruption, have a code they live by. And that is, perversely, admirable in a way. Talk about cultural relativism! Anyway, this was probably the best thriller-read I've had since Craig Furrnas' THE SHAPE. Puzo was one of my favorite novelists (he was a gent himself, which made it that much easier to like his writing), and I was truly saddened when he died. Even if you're waffling about buying this book, I recommend you do, because, sadly, there ain't gonna be no more Puzo books after this one.
★ ★ ★ ★ ☆
larsen
I just got finished reading this book today, it took me a couple of days to read it and I found myself fighting to put it down. This is another Mafia story from the great Mario Puzo. This book is a great read and it left me wanting to know what was gonna happen next, so it was hard to put down.
The Godfather was an excellent book by Puzo, definitely his best. Omerta isnt as good as the Godfather but I haven't read a book yet that can top that masterpiece. If you are a fan of Mario Puzo or of Mafia/Crime stories, then I suggest you read this book, you shouldnt be disappionted.
★ ★ ★ ☆ ☆
stephanie medoff
I was thrilled to learn that we would get to read one last book by the great Mario Puzo. Unfortunately by the time I was done I almost wished that The Last Don had remained as the book that capped Puzo's career. Omerta reads more like an outline for a movie than a novel and the characters, while interesting, are painfully underdeveloped. It would be unfair to compare this book with The Godfather, so I won't bother, but even taken on it's own merits, Omerta can only be decribed as a dissapointment. It is a great story with great potential that is not met. Wait for the paperback.
★ ★ ★ ☆ ☆
kristen billingsley
I've read everything written from Mario Puzo (including The Godfather, The Last Don, and Fools Die) and I am very sorry to say that his last wasn't close to the same league of his other novels. It seems rushed at the end, and while the lean meat of the characters are there (and they are fascinating, vintage Puzo) they aren't nearly as fleshed out as you want them to be. I put down the book fairly unsatisfied. That being said, even his mediocre writing is better than most people's best efforts, and its definitely worth a read.
★ ★ ★ ☆ ☆
diana
Omerta is the code of silence. Although Mario Puzo had created a vast number of contrasting characters in the story, none of them were fully explored and developed except for the lead Astora. The story did not really develop around Omerta and I found the title had been chosen more as a temptation to the readers.

I had bought the book and read it twice but my recommendation was to borrow it. This story had a moderate pace and I would recommend it to any commuter who is looking for light reading materials.
★ ★ ★ ★ ★
charmela
Mario Puzo tells the life of one of the last remaining Mafia Don's, Raymond Aprile, in the novel Omerta. Omerta tells the story of Aprile's relationship with his children and his "nephew". Throughout his entire life Aprile keeps his children away from his business as one of the leaders of the American Mafia. He uses his power to get them respectable jobs in the fields of their choices. However he trains his nephew, Raymond Astorre, in the ways of his life, yet keeps him hidden from the world. The book takes a sudden turn when three years into retirement Aprile is assassinated for reasons that can not seem to be explained. When the children execute the will they find that the three of them were left with 49% of their fathers businesses, while controlling interest is given to Astorre. Astorre is not surprised by the will because Aprile had long been training him for this moment. The moment when he would leap into action and carry out the order's of Aprile. Astorre must protect Aprile's children (not to mention himself), when he has no idea what is trying to harm them. Astorre must get to the bottom of Aprile's murder to discover the reason why someone would risk killing one of the most powerful men in the world. This novel has a large array of characters, adding to the number of scenarios that you try to work through your head. So vast in fact that it is sometimes hard to remember whom a certain person is because you might pick them up in one scene and not see them for quite some time. However the great detail the writer goes through in expanding on the personalities of these characters makes the reader force himself to remember. Taking character notes is a must as it is much easier to spark your memory of a person with them. This book is a twisted turn of action and suspense. If you are a fan of this kind of writing this is the book for you. Puzo entices the reader to continue reading to see if their theories are correct. To see how that little character will become so large with the turn of a page. While there is a lot of Mafia slang used it is easily understood by the person with little knowledge on the subject. Do not let it discourage you, it is a great book and I strongly encourage that this be one of the next books you pick up from your local library or bookstore.
★ ★ ☆ ☆ ☆
carole rubi
Who wrote this? It reads like a Puzo pastiche, and I have a strong feeling that, as this was Puzo's last book, it was finished (if not significantly ghosted throughout) by someone else. It reads like a shadow of a shadow of "The Godfather," a masterpiece of popular fiction. The plotting and characterizations are purest cardboard. A sad end to a frequently bright career. Not recommended-- read anything else by Puzo first.
★ ★ ★ ★ ☆
bethany miller
Omerta is a wonderful ending to Mario Puzo's mafia trilogy. The story kept my attention all the way through. It is filled with action and suspense, and it's loaded with interesting characters. Puzo drills home that Omerta is the code of silence that is enforced. However preventing betrayal proves difficult for the Don as the story moves back and forth from New York to the early times of Sicily. It's a great story not as good as The Godfather, but still great and I highly recommend it.
★ ★ ★ ☆ ☆
yuvthida jeenklub
Mario Puzo has been an acknowledged master of the tales of Sicilian emigres in the Melting pot of US. His earlier novels depicted lives of the Italians who straddled the illegal arena so forcefully.
Godfather came the closest to hitting where it hurts. Unfortunately the same can hardly be said for 'Omerta'. Although the book establishes the boundaries fairly early on, it never manages to get out of the pat convenience of the plot.
Thus you have Astorre Viola, a part time macaroni business man, part time singer and main protagonist.
He takes over the reigns (although subtly) of the Aprile family after the Don dies (murdered).
Even as Puzo sets out the spread of characters, and his language is lucid as ever, it calls increasingly for a suspension of belief.
Hard to believe that so many coincidences can be crammed into a single plot. Truth be told it all coalesces pretty well at the end.
Still there is something far fetched about the larger than life characters (especially Astorre) and the fringe elements that somehow don't build up to an appetising whole.
It is definitely a good rainy day read but not among his classics.
A pity that it was also his last book. Not one I would like to remember him by.
★ ★ ★ ★ ★
hawkeye
For the last three years of his life Mario Puzo wrote Omerta, the final novel in his Mafia trilogy about power and honor in America. In Omerta, Puzo describes the affairs of the Apriles, a family on the verge of legitimacy in a world of criminals.
Don Raymonde Aprile is an old man with enough success in his life to retire peacefully from organized crime after a lifetime of merciless conquest. During his life, he kept his three children at a distance from the Mafia world. Now, he's ensured that they are respectable members of the community; his oldest son, Valerius is an army colonel who teaches at West Point, Marcantonio is a widely admired elevision network executive, and Nicole is a corporate lawyer who mainly takes on pro bono cases to fight the death penalty. To protect them from harm, and to guarantee his entry into the legitimate world of international banking, Don Aprile passes on the Mafia legacy to his "nephew" from Sicily, Astorre Viola. An unlikely heir, Astorre is a macaroni importer with a fondness for riding stallions and recording Italian ballads with his band.
Don Aprile's retirement is seen as a business opportunity by his last Mafia rival, Timmona Portella, but with suspicion by Kurt Cilke, the FBI's special agent in charge of investigating organized crime. Cilke has achieved great success in breaking down the bonds between families, creating high-ranking relations with Mafia sources. In return for protection from the law, they have violated "omerta", which is Sicilian for "code of silence." As Cilke and the FBI mount their campaign to completely destroy the Mafia, Astorre and the Apriles find themselves in the midst of one last war - a conflict in which it is hard to know who, if anyone, is on the right side of the law, and whether mercy or vengeance is the best course of action. Full of suspense, dark humor, and believable characters, Omerta is a powerful remembrance of the Mafia at the turn of the century, and a successful conclusion to Mario Puzo's Mafia trilogy.
★ ★ ★ ☆ ☆
tiana
Omerta reflects the tragic loss of Mario Puzo. With more time the characters would have become more real and more rounded. We may have cared about their fate and fortunes. Puzo was only able to project the beauty of Sicily, the richness of the soil and the smell of the olives. The settings are very real. Enjoy Omerta for that. Tolerate the flatness of the characters and their impact on the plot's weakness. Mario's final tribute would have been better with more time.
★ ★ ★ ★ ☆
cristen
If you like Puzo's other work, ie: The Godfather, The Sicilian... than this book is right up your alley. A slightly quicker read then his other book, which go a lot deeper into character development. Omerta is 'The Godfather' set in the early 1990s. Astorre Viola, adopted by the last great American Don, sets out to find his uncle's (adopted fathers) killer, while dealing with an FBI investigation into the 'family business'. Like any Puzo novel, it wouldn't be complete without a touch of the old country, Sicily. A great way to end the crime family novels... Read The Godfather, The Sicilian, and Omerta... Don't think of them as a trilogy, but rather novels that feed into one another. Puzo, you've done it again.
★ ★ ★ ★ ☆
phong
I loved the book don't get me wrong and I love Puzo so I gave this book 4 stars for that reason.
Puzo didn't have much time left and I guess he knew it because this one can't hold a candle to his other books. However this may just be the irate whining of a fan that has lost an icon. To me this book seemed like a mixture of "The Godfather", "Fools Die" with a little of "The Sicilian" thrown in for good measure.
That doesn't mean that its a bad book just that it doesn't measure up to his others.
★ ★ ★ ★ ☆
heather schuenemann
Part one was the Corleone's, then came the Clericuzio's then we end it on the Aprile's. This is a fine tale of greed, vengence and loyalty. The characters come out at you and thye come to life. The book is filled with good action, plot and dialog. However the problem is we have seen it all before. All in all it is a fine novel, good for a few evenings, and if you have never read Puzo before, it will be all new to you.
Thanx for your time, T
★ ★ ★ ★ ☆
nidhija
As an avid fan of all the Godfather movies/book, The Last Don etc I was thrilled to see the newest Mario Puzo book. The book is exciting and attention grabbing but I could not help but wonder why is seemed so short? There seems to be less violence and more action in this title. Some characters were nicely developed and others seemed under developed. I found it easy to get through and interesting to read. I was also left wanting more ...
★ ★ ☆ ☆ ☆
sondra santos
After reading the reviews on this site I feel I must be reading a different book. Omerta is in no way comparable to The Godfather, a true masterpiece on the families of the Mafia. I have read about one-half of this book and have yet to find anything exciting in it comparable to the true Godfather novel. I have been unable to put faces on any of the characters, all of whom seem shallow and one-dimensional. In many cases the dialogue feels forced and trite. Chronology is out of sync, and inconsistencies abound. Example:On page 72 FBI agent Cilke says he ordered "electronic surveillance" on the homes of Nicole and Astorre. On page 73 Cilke and his associate listen to the "tapes" he had planted in Astorre's house. I didn't know that tapes were planted in suspect's homes, which would mean that tape recorders also had to be planted. Bugs are usually planted in phones, behind mirrors, etc., aren't they? And what Cilke hears sounds like a family gathering of Don Aprile's children and adopted nephew, not a four-way phone conversation. Then on page 77 Cilke orders all "phone taps" cancelled.Confusing indeed and a very poor read.Appafrently Puzo had only one really good novel in him about the Mafia, The Godfather,but his estate will still profit to the tune of several million dollars for book and movie rights to Omerta. I will read it to the end but am not enjoying it.
★ ★ ★ ☆ ☆
richard evans
This book again explores the mafia imaginated by Mr. Puzo. Mr Puzo describes the "capos" as inteligent and smart people who has strange bussines but people loves them and are delighted to live in such world. Those things only happen in Mr Puzo's head, actually capos are rude, cruel men who doesn't have any of the cualities explained by the Author.
As he wrote in Godfather III, the story has again exagerations about the power of mafia (In god. III "we have to save the pope") and here making suggestions about corruption in Italy. IMHO he should be more careful telling such things.
Finally the name of one of the bad guys : Marriano Rubio. Marriano isn't an Spanish name. Maybe he wanted to write Mariano Rubio a former Bank of Spain president accused of corruption in mid 90's.
★ ★ ★ ★ ★
sargam
This book is definitely one of the best books i have ever read. Even though this book may not be as great as "The Godfather", it has similar themes as to which The Godfather is based, a great and wise Sicilian Don, a protege, and enemies from the opposing Mafia families. I think it s funny how when you read Puzo's mafia stories, the main Family is the strongest, and the way Mario Puzo connects the Corleone,Clericuzio and Aprile families is quite interesting. This book does have some problems, but the conent does not. People complain about the size of the book, the size of the type in the book and its length, but i think they should be paying for the content of the book and not its dimensions. The book is could be a quick read , and not only will you be immersed in the story itself, but also by the feeling that this book is a movie on its own ,with the characters looking like whoever you imagine them to be from their descriptions. Overall this book is a great read provided you are more interested in the story itself than what the book looks like.
★ ★ ★ ☆ ☆
vettech
Godfather it ain't. It kept me turning its pages, but in the end left me feeling like Puzo probably got lazy, and with the publisher on his back, sent in a mediocre effort. It reads more like the outline of of an intriguing mafia saga, than a novel in its own right. The ending leaves much to be desired. Simply put, it's just pulp fiction. It might make a good movie, but the screenplay definitely has some holes to fill.
★ ★ ★ ★ ★
sarah chambers
This is a great Mafia novel about the Italian honor. Mafia and honor, sometimes its difficult as outsiders to understand the code of the Mafia. All of the great stories like this one illustrate the respect of tradition, familial ties and honor, but they also include murder, treachery and merciless vengeance.Puzo tells the story of a don's family and their struggle to survive after his assaination. And as usual he does a fantastic job of drawing in the reader into another great tale of Mafia family and obligations. Great book.
★ ★ ☆ ☆ ☆
ahmed abdellateef
After Mario Puzo died, he left Omerta as an unfinished novel. It is given to us in a largely unfinished form. With lots of inconsistencies and repetitive phrases, the book could have been at least polished by a good editor. The estate would have been well served to have hired a writer to develop the characters, now just flat 2-dimensional caricatures. The plotting is servicable and at times quite exciting. The novel could have lived up to promise had Puzo been alive.
★ ★ ★ ★ ☆
nicole gin dozier
I really enjoyed Omerta. I also have read the Godfather and The Sicilian by Puzo and I have to say that Omerta is not as good as the former books. But I enjoyed it because it gave an insight on how the Mafia lived in the 20th century. How all of them wanted to move from Illegitimate work to legitimate and how they discovered that there is more money in the legitimate work and less trouble. But of course the way the Mafia operates to obtain what it needs and to keep it didn't change.
There isn't a lot of character development in the book but still you won't be able to put it down because it's an easy read with interesting plots.
★ ★ ★ ★ ★
sibil
The book Omerta is a fiction book by Mario Puzo. It is his last book. The central theme of this book is death and revenge. The book (like all Puzo books) starts out as a flash back telling about all of his kids. It also tells in great detail about his nephew Astorre Violla. Then it moves on to present tense; the Don gets killed. Then the book goes on about how the kids track the killer. I found this book to be very interesting; it is amazing how cunning and lifelike the characters are in the book. This book, in my opinion, is a very true account of how the mafia really runs. The only fault I have with the book is the detail; I personally found it insulting how much he described what was going on. I guess it is being set up for a movie. I also think that this book raises the possibility for a sequel, to bad Puzo died. When I read this book it made me think about all of the underground things that are going on all the time we do not even realize. The guy who sells hotdogs in NY could be a hit man waiting for someone to pass by. I would definitely suggest this book to any one who knows how to read. I suggest those of you who do not to get the audio book. I will spark every ones interest no matter what you like. It really never gets boring there is always a twist in the plot. It contains the best of all the worlds.
★ ★ ★ ★ ★
kristena
This was the first Puzo book I decided to read...after having watched the Godfather trilogy hundreds of times...books are normally better and this was by that same author. So I picked this one up in a Goodwill store... figured 50 cents - what do I have to lose?! NOTHING! It was a real page turner. Astorre and Rosie...the wise Don...love it!
★ ★ ★ ☆ ☆
sara lambert
Mario Puzo has an extraordinary ability to entwine stories and beautifully draw the resulting plot together.
The story is told from the characters contradictory viewpoints; I however expected a closer understanding and bond to be established with the individuals. I felt he did not penetrate the surface of their personalities, preferring to concentrate on the storyline.
★ ★ ★ ★ ☆
missi
It is an excellent book, here you can see how does the Mafia works, how does the FBI works to fight the Mafia and how could be corrupted the police by the Mafia, the end before the epilogue is very good, you could never imagine that end, but I took off one star just for the epilogue, is the worst epilogue I ever read, if you read this book, just DON'T read the epilogue.
★ ★ ☆ ☆ ☆
angelique
It is hard for me to imagine that Mario Puzo wrote this book. It is 316 double spaced pages of cliches and poorly developed characters. The main plot and various subplots defy belief and, if Puzo's name was not on the book, I would have thought that the book were the work of a first time author. There is none of the subtle color or detailed character development that have characterized Puzo's prior books or screenplays. Major figures in the book are introduced with just a line or two and Puzo rarely goes back to fill in the blanks. This book left me very unsatisfied and wishing the Puzo had not written it.
★ ☆ ☆ ☆ ☆
inkey
This book could not possibly been written by the author of The Godfather! The dialog was juvenile; the plot trite and the characters totally unlikable, unremarkable and amoral. Really, Mario Puzo could not possible have penned this piece of garbage. Thankfully, I borrowed this from my local library and did not waste my own dollars on this. Omerta may possibly be the worst book I have read in several years.
★ ★ ★ ★ ★
pietrina micoli
I don't understand why they are giving such a low rating to this wonderful book (less then 5 stars when this review was written!!!). I give it a five stars best! Puzo is a master and this book shows all of his skills. The hook is on the reader as he turns page 1. It is Puzo's last book and the end of the great Sicilian stories of the century. Omerta (which by the way is the Sicilian code of silence) is as breath taking as the Godfather and it even goes deeper into the Mafia world of terminology and its culture. It stands right beside the Godfather and The Last Don. On top, with Puzo's best.
★ ★ ★ ★ ☆
rachita
Great escapism. Stylish and well crafted, Omerta is a top-notch paperback if you want to read a different type of mob / crime book.
Puzo does an incredible job with the main character, a boy with true mafioso genes who is secretly trained in his youth to be a protector for a mob family trying to become legitemate. Puzo's description of the boy's character is very insightful and believable. He is the most favorable mob figure since Don Corleone, perhaps more so.
The story is very good, but it's Puzo's ability to create believable characters that steals the show.
★ ★ ★ ★ ☆
brynne
I have been reading the "Omerta," and also I have been reading some of the critics thaT HAVE BEEN POSTED. i WONDER WHAT SOME PEOPLE HAVE BEEN READING. I have read the Godfather, Fools Die and The Fortunate Pilgrim and can attest to the similiarities in style and theme. Mario Puzo's voice is clearly heard through out Omerta. The family, the corporate and mafia similiarities, the conspiring, the revenge and selflessness of protecting the family. Michael Corleone took over the family business, he couldn't trust anyone, he made the tough choices that no one else seemed ready or had the capacity to make. Much like Astorre he was prepared for the purpose that other characters weren't prepare to make. It was his destiny to lead the family. These are similiarities in Puzo's writing just to name a few. I think this book is keeping with the tradition that Mario Puzo set in The Godfather. I will definitely miss his work.
★ ★ ★ ★ ★
leelan
I loved it! Astorre, the new young Don reminds me of Michael Corleone because he lives in Sicily where he learns to be a Mafioso. It reminds me of when Michael had to hide in Sicily after he killed Solozzo. Astorre comes across as a mindless singer, but most don't know that he is a trained killer. I couldn't put the book down and read it 3 days. If you loved the Godfather and The Last Don, you must read this.
★ ★ ★ ☆ ☆
tonya cherry
I was quite hooked on this book as I read it, but I was left feeling unsatisfied at the end - it could have been so much better. I think other reviewers are right in suggesting that this was just a first draft, because the characters were terribly sketchy and I didn't get inside the heads of any of them - even the hero.
The romantic ending was completely unbelievable and, consequently, very irritating.
★ ★ ☆ ☆ ☆
maris
"Omerta" is an unfortunate jumble of characters, tedious plot lines and lazy writing. The largely unoriginal mafia intrigue is appealing on some easy-reading level, but mostly everything about this book is phony, overwrought and dull. The most disappointing thing to me, a first-time Puzo reader, was that the characters did not have histories so much as they had stage personas. The smooth, calculating hero who can't bring himself to kill women. The vicious South American druglord who has the morals of a spider. The happy-go-lucky hitmen twin brothers who live like underworld yuppies but meet a terrible end. Trite, trite, trite.
★ ★ ★ ★ ☆
anna p j
One cannot write a review on a Mario Puzo novel without referring to The Godfather, which is arguably one of the greatest classics of all time. Omerta comes close to indulging the reader into the suspense of the underworld. However, the indulgence is short lived due to many twists in the story that can confuse some readers, not only that but the twists themselves seem too coincidental that it degrades the overall "underworld mystery" that is taking place. Overall, however, I really enjoyed the story, it keeps you on the edge of your seat one minute while describing a romantic love scene the next. The feel of the story as a whole felt very much like a combined Godfather and Last Don. This story makes a decent ending to a wonderful series.
★ ★ ★ ★ ☆
carol coombes
I will always use The Godfather as my guide. This was good especially if you like Mafia books. The book does have a strange opening but probably typical for the Mafia. Lots of corruption....and lots of shoot'm up. I've read some books that are better...I've read some not as good.
★ ★ ★ ★ ☆
gloria benitez
As an avid reader with a fondness towards criminal literature, I found Omerta by Mario Puzo as an entertaining read. It's plot has it's ups and downs, but he managed to keep me interested and intrigued throughout the book. However, the plot and its outcome is overly-foreshadowed and the book becomes truly predictable in an almost negative way. However, if you enjoy Puzo's better works such as The Godfather and The Last Don, then I suggest Omerta is a good read, even if just for the entertaining nature and vivid imagery only Mario Puzo can conjure up.
★ ★ ★ ★ ★
manjit singh
An instant classic, that takes you to another time and place, and at the end will leave you feeling as if you now know the meaning honor and business, and family like you never have before. Omerta....
★ ★ ★ ★ ☆
evan allen
This story of the destiny, deceit and double edged sword of one man's soul is a fabulous ending to Mario Puzo's powerful literary career. For readers who are looking for the next Godfather, they could be seriously disappointed. Though the novel's plot is quite unpredictable, it is as if Puzo didn't have the time to add the neverending descriptive detail that makes his sagas so unique. Nevertheless, the story and characters, that only a visionary such as Mario Puzo could create, are still everpresent and as powerful as any others of his novels.
★ ★ ★ ☆ ☆
shari seitz
Ok,I know Mario Puzo could never top THE GODFATHER,and THE LAST DON held my reading attention,but this book for me had not enough of a story. There is the usual Mafia hits,and a couple of small surprizes,but overall I thought it dull.
★ ★ ★ ★ ★
ambertolina
I found omerta to be one of the best books I have ever read. At no point was I ever bored with what was going on. The story is very interesting because of small things that happen in the beginning and seem insignificant, play a large role at the end of the story. The plot moves around just enough to keep you interested in the book, but not too much as to lose you. I thought this was a great book and would definitely recommend it to anyone who is interested in the Mafia or crime fiction genres.
★ ★ ★ ★ ★
shiva
Mario Puzo is back! In his greatest work since The Gofather, Mario Puzo tells a griping story of how a true MAFIOSO digs into his vast resoures to secure his familys holdings and future. No one can tell quite a story on the Mafia as can Mario Puzo. Although Fiction, Mario Puzo's unbelievable accuracy on how the Old Mafia conducted their business, OMERTA, is truly a masterpiece of work.
★ ★ ★ ★ ★
kassandra
I remember borrowing this book from my job at a bookstore. I thought I would read a couple pages before going to bed. Turns out I didn't finish till 5am I read the whole book in one sitting no lie. Enjoyed it from beginning to end. Kinda makes me wonder why I haven't read all his books maybe I'm afraid of another all nighter. lol!
★ ★ ★ ★ ☆
narine
This book is great for pleasure reading. It is the first book I read by Mario Puzo, and it got me busy turning the pages. However, when I finished the book, I felt like something was missing. The characters are kind of flat and probably more attention should be given to the characters' background. Anyway, it's a great book and I've heard his masterpiece Godfather is far greater. That's what I'm planning to read next.
★ ★ ★ ★ ★
christi barth
I have been a fan of Mario Puzo since i was in the 6th Grade and read "The Godfather." I read the second in the trilogy (The Last Don) and found it just as captivating as "Godfather." Now, on the first day the book was available, I rushed out to buy "Omerta", which, 50 pages in, has me already captivated. Puzo (Rest In Peace)is, simply put, the master.
★ ★ ☆ ☆ ☆
evija
This is Puzo's third sell of a tired and worn out story line, a mafia family trying to go straight. The characters are larger than life as always is the case in a Puzo novel and the dialog is corny. This book is a complete waste of paper. The only time Puzo's work can stand up is when Francis Ford Coppola salvages it.
★ ☆ ☆ ☆ ☆
alayna
WHAT A DISAPPOINTMENT! THE GODFATHER WAS A MASTERPIECE, THE LAST DON WAS JUST SO-SO, BUT OMERTA IS SIMPLY AWFUL. NONE OF THE CHARACTERS SEEM TO BE WORTH CARING ABOUT AND THE DIALOGUE IS AWKWARD AND UNBELIEVABLE. IT'S ALMOST AS IF THE PUBLISHER IS TRYING TO MAKE A FEW BUCKS OFF OF PUZOS' NAME. PUZO IS A GREAT WRITER, BUT I'LL HAVE TO RE-READ THE GODFATHER TO REMIND ME.
★ ★ ★ ★ ☆
anna katriina
This was not Mario's best in my opinion. It was a good book though, don't get me wrong. I just didn't like the ending, it wasn't like the "traditional" Puzo ending, it was rather bland. The story line was interesting though, and had many twists. I would recomend it to anyone, just don't get your hopes up at the end.
★ ★ ☆ ☆ ☆
angela getz
this book wasnt as fantastical as i thought it was going to be. I had heard puzo was a good writer so picked it up and got bored about three quaters the way through the first page. Im not saying not to read this "novel" but it might work better as a coffe table...
★ ★ ☆ ☆ ☆
virginia
I was so happy on my way home with "Omerta" in a bag. Then I arrived, began to read, fell in dispair. The story has no rythm. No intrigue. Nothing. Just some characters with no logical behaviors. I'm so sad about it, because I loved the Godfhater and The Last Don.
★ ★ ★ ★ ★
chrysoula
This book may not be as good as The Godfather (no other book can), but it holds its own. Good storyline, really good description of Sicily. I felt like I wanted to go there and see the place for myself.
★ ☆ ☆ ☆ ☆
john wollinka
I'll never believe Mario Puzo wrote this story. I know he was severly ill for months before he died. I tend to think someone else wrote this story from Puzo's outline and drafts. The story is so weak, it's just not Puzo. I'm upset that I paid $25 for it! I kept reading and saying to myself that it was going to get better, but it never did.
★ ☆ ☆ ☆ ☆
rie dominique
This is one of the worst books I have ever read! It seems as if it was written as an outline for the real book which was never published. There was no suspense, no character development, and never caused me to care one way or the other about any of the characters. It was an insult to anyone with an IQ higher than room temperature
★ ☆ ☆ ☆ ☆
phillip brenneis
This book is trash. As a long-time fan of The Godfather, I am only sad that this travesty was published. I cannot believe that Puzo himself wrote it. Cardboard characters, transparent cliche plot: A waste of time. Forget it!
★ ★ ★ ★ ★
zahra aghajani
BEING A FAN OF MARIO PUZO AND ALLOF HIS WORKS, I WAS VERY SATISFIED WITH THIS BOOK. IN THE BEGGINING IT FELT IT WASNT GOING ANYWERE BUT TOWARDS THE END IT GOT BETTER. WILL RECOMEND THIS BOOK TO MOST PEOPLE.
★ ☆ ☆ ☆ ☆
julie ann
If you're thinking this is as good as The Godfather or The Last Don, you're wrong! This is a very bad book. The characters are like cardboard, you don't even care for any of them. The fact is, it's just a bad book, and even The Fourth K is better than this!
★ ☆ ☆ ☆ ☆
tom whalley
This book reads more like an outline than a novel.The characters are scketchy at best and the story is very weak.It was as if Mr.Puzo knew he was running out of time and couldn't flesh out the book.Someone should take the book and finish it and it might be a passable novel.Save your money wait for the movie.It might be the only time a movie is more developed than the book.