A Bible Study on the C.S. Lewis Book The Screwtape Letters (CS Lewis Study Series)
ByAlan Vermilye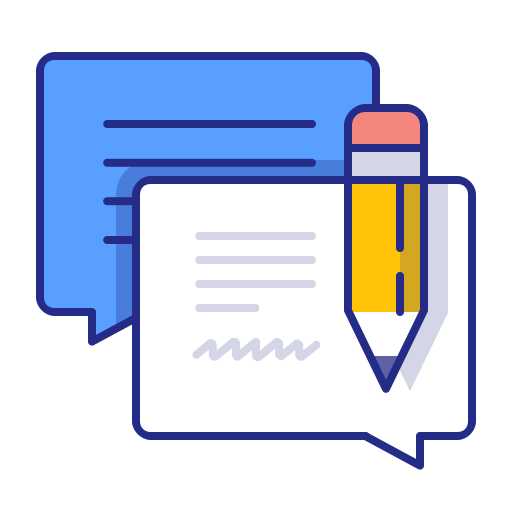 Total feedbacks:23
★

★

★

★

★

★

★

★

★

☆

★

★

★

☆

☆

★

★

☆

☆

☆

★

☆

☆

☆

☆

Looking forA Bible Study on the C.S. Lewis Book The Screwtape Letters (CS Lewis Study Series) in
PDF
? Check out Scribid.com

Audiobook
Check out Audiobooks.com
★ ★ ★ ★ ★
shawn brady
The Screwtape Letters Study Guide is a great companion to C.S. Lewis' classic book. I am using the book and guide in our homeschool with my high school son. The insightful questions in the study guide are very helpful in expanding the discussions, and the scripture references add depth and anchor the discussions in the Word. This study guide has been wonderful addition to our studies this fall.
★ ★ ★ ★ ★
laurey
We used this book for our Thirteen week study and found the questions thought provoking and an excellent way to structure our weekly discussion. Having the answer guide available along with the scriptural references aided in enriching the class understanding of where C.S. Lewis was going with the letters. Since we recently studied two other C. S. Lewis books we had other points of view for our discussion. This week we finish with the study using letter 31 and the Toast.
★ ★ ★ ★ ★
jeff richey
Really great help for wading through Lewis' verbiage. I have thoroughly enjoyed reading Screwtape Letters numerous times. But I never got as much out of it as when I taught the book in a small group with the help of this Study Guide. It opened all kinds of new thoughts and understanding for me. Thanks so much. :)
★ ★ ★ ★ ★
josh weil
Screwtape Letters is a profound look into how we humans make mess of our faith and witness. The biggest problem with the book is it is so deep that it is very challenging to get "into it". This Study Guide is a HUGE help in getting so much out of the book. Plus the answers to the questions are available online, making it an excellent tool for leading groups into the book. Very well writtena
★ ★ ★ ★ ★
nathan forget
An excellent guide for Lewis' classic. For the leader of a Sunday School class, nothing better. We could have used a lot more time than we had but changes in lives can take place with something as potent as Lewis' writings. Clear, and to the point. Questions force people to think, especially when you have to write an answer! Terrific teaching tool.
★ ★ ★ ★ ★
tiaan willemse
I have struggled with CS Lewis writings and have felt I've been missing out as CS Lewis is one of my husband's favorite writers. I have enjoyed our Bible study and the study guide has helped me appreciate Lewis work. The study guide has created great questions to discuss together with a better understanding of improving our walk with Jesus.. Our group has never done a study together before and all of us have mentioned how our discussions are so engaging developing a wonderful fellowship in glorifying God.
★ ★ ★ ★ ☆
ummi
This is a well-designed study guide. It brings in relevant Scripture. And the study questions are helpful and more than sufficient. What I like most is that each letter is addressed separately, so you can choose how many to do in any given week based upon the time and type of group you have. We are about to use it for a 16-week adult Sunday school class and are looking forward to it!
★ ★ ★ ★ ★
sujan niraula
I have tried to read the important book, The Screwtape Letters by C.S.Lewis many times! Finally, I am doing it as Bible Study at my church with THE SCREWTAPE LETTERS STUDY GUIDE!! I just finished Chapter Four! I am so excited to attend our meeting tonight and expand my understanding which so surpassed my other tries at reading this book. Thank you Alan Vermilye!!!
★ ★ ★ ★ ★
cyanne mcclairian
We used this study guide to prompt our conversations about The Screwtape Letters during our Campus Ministry leadership training. The summaries were helpful for basic comprehension of the classic text, and the themes helped us stay organized in our discussions. The questions the guide presented brought the text into context with scripture and pushed us to think about the themes beyond the story itself and to apply them to our modern society. The Screwtape Letters offers timeless lessons on humanity, divinity, and temptation, and Vermilye's study guide puts it all in clear perspective. Would use again!
★ ★ ★ ★ ★
inmi
We have been studying The Screwtape Letters in Sunday School using the guide by Vermilye. We find the questions to be insightful and the discussion they engender enthusiastic and wonderful. Vermilye's consistency between the book and bringing out deeper thoughts and observations has been invaluable to our study. I heartily recommend this study guide to any and all who desire to probe the depths of the mind of C. S. Lewis. Every church member, regardless of whether they are a spiritual novice or a long-time in-depth theologian, needs to be exposed to the brilliance of Lewis and this study guide makes it easy for any and all to do it. Well done!
★ ★ ★ ★ ★
leah jones
I found the guide indispensable in keeping order of the book. The Original letters are hard to follow and the guide keeps you on track. Their are many many side issues in the original book and its easy to get lost on a faucet of just one of the salient points that Mr. Lewis is bringing about. I really don't think I would have gotten as much from his book without the Study GUIDE.
★ ★ ★ ★ ☆
bill telfer
Someone suggested studying thr Screwtape Letters in our small group... So I will be leaving a full review here once I actually look over the study materials. There are many good topics there to study, so I'm looking forward to the study guide. If it's as helpful as others say, then our group will surely benefit from it. (This is a pre-purchase review that I will edit/update more completely after I receive the study book from the publisher.)
★ ★ ★ ★ ★
brandi campbell
I facilitated an 10-week ladies study of The Screwtape Letters using Alan Vermilye's study guide to help us along. His questions were very helpful to the women who took the time necessary to answer them. The group discussion was much more in-depth for those who were prepared ahead of time using their answers. We also listened on you tube to John Cleese recordings of the letters each week. All in the class LOVED listening to this Englishman!! Thank you for making this study guide available to us, and especially to me, who had to be well-prepared each week.
★ ★ ★ ★ ★
shaunna
This is an easy to use study guide that poses questions that are thought provoking, but not deep enough to be scary to the average study group member. Each chapter has relevant scripture verses and helps the reader to relate the letter to every day life.
★ ★ ★ ★ ★
mike kendall
I am a homeschool mom and was looking for a resource to start a church history with apologetics study for two of my teens. This book will be an invaluable resource. The free answers are wonderful as well. Thank you for writing it!

Update:
The book contains a summary, character sketches and in-depth questions. The answers are invaluable.
★ ★ ★ ★ ★
jos jensen
Study guide is well laid out and easy to understand. Particularly like the way Bible scripture is included in the study questions to help point the reader and study participants in the right direction and to understand how we, as Christians, need to be aware of the tricks and traps of "Screwtape and Wormwood" so that we are able to remain faithful through out our personal journeys.
★ ★ ★ ★ ★
kate helm
First Id like to say that havent finish the book yet but its captivating after the first few pages. So happy to have a study guide because this type of book is perfect for a class type discussion. I also think its great for a bible study add on to make things for fun and interesting. Great job and i look forward to more study guides.
★ ★ ★ ★ ★
fazeli
My Sunday School teen girl class has enjoyed this study. It is deep so be ready to be changed by what you study.
Even though the companion book is heavy reading, this study puts it all into perspective and the girls have said that they truly view life through a different more detailed lense. They say it is much easier to see what the devil is trying to do to thwart their lives. One of the best study's we have done. Highly highly recommend for adults or a mature teen audience.
★ ★ ★ ★ ★
sandra penney
The questions, Scripture references and application encouragement were all excellent and so helpful to my understanding. I read Screwtape several years ago but studying it with a small group on Sunday mornings, using this Study Guide, brought many additional insights into the battles raging daily between God and His enemy. Reading the Answer Guide after I had written my answers added even more to this study.
★ ★ ★ ★ ★
sascha demerjian
The Screwtape Letters is a book that requires time to fully comprehend and understand. This study helps guide you through the individual concepts and topics that help you probe deeper into your own understanding of your faith and the attacks made upon you on an everyday basis. The study asks you questions that prompt dialog in small groups and helps keep you focused and on-topic.
★ ★ ★ ★ ★
ketil moland
The ScrewTape Letters Study Guide is a great companion to the book. The questions are thought-provoking and cause me to think deeply about the text. The summary is a plus because it helps me recall each letter easily.
★ ★ ★ ★ ★
lisa nelson
This guide is a necessity to study The Screwtape Letters. Thoughtful insights, challenging questions, bible references. With the answers, you understand how Satan can subtly sway you to his way of thinking.
★ ★ ★ ★ ★
allison olson
The study guide has been a blessing to me. I've tried reading the Screwtape Letters for several years and could never make it past the first couple of chapters. The study guide has been a tremendous help in breaking down each paragraph and determining what the author is saying.
Please RateA Bible Study on the C.S. Lewis Book The Screwtape Letters (CS Lewis Study Series)