The Secrets of Wishtide (A Laetitia Rodd Mystery)
By SAUNDERS KATE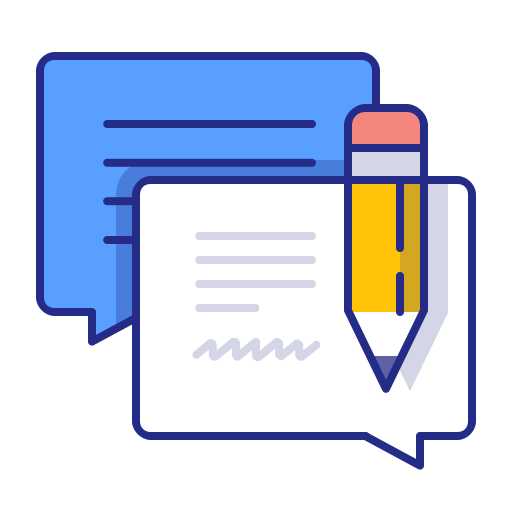 Total feedbacks: 38
★

★

★

★

★

★

★

★

★

☆

★

★

★

☆

☆

★

★

☆

☆

☆

★

☆

☆

☆

☆

Looking for The Secrets of Wishtide (A Laetitia Rodd Mystery) in
PDF
? Check out Scribid.com

Audiobook
Check out Audiobooks.com
★ ★ ★ ☆ ☆
bill hart
"The Secrets of Wishtide," by Kate Saunders, is set in England in 1850. Mrs. Laetitia Rodd is a fifty-two year old widow who sorely misses her late husband, Matt. Since the couple was not blessed with children, Laetitia has neither sons nor daughters to comfort her. For the past two years, she has been living in a "narrow, sooty, inconvenient house in Hampstead" with Mrs. Martha Bentley, who is kindly, cheerful, and uncomplaining, even when her rheumatism acts up. Mrs. Rodd ekes out a living dealing with private enquiry cases. Her brother, Frederick Tyson, a criminal barrister, sends for her one day to look into a troubling matter. A representative of Sir James Calderstone informs Letty that James wishes to prevent his son, Charles, from marrying the woman he loves, a Helen Orme. Although Charles knows next to nothing about Helen's background, he insists that he wants her to be his wife. Sir James hopes that Mrs. Rodd will find enough skeleton's in Helen's closet to convince Charles that Mrs. Orme would be an unsuitable match.

Saunders is a competent descriptive writer, and our hearts go out to Laetitia, an intelligent, tactful, compassionate, and well-spoken woman. Her brother, Fred, has ten children, and his wife, Fanny, is a spendthrift, so they cannot do much to supplement Laetitia's income. To earn her fee from Sir James, Laetitia pokes around, trying to uncover the truth about Helen's personal history . Soon, as Sherlock Holmes would say, "the game is afoot," dead bodies start cropping up, and the police are of little help. Inspector Thomas Blackbeard from Scotland Yard (a widower—dead spouses abound in this novel) is a "facts only" fellow who has little respect for Letty's intuition.

The author, alas, loses control of the plot by the book's halfway point. Not only do we have a glut of violence and mayhem, but numerous bizarre revelations follow that are reminiscent of daytime dramas. Most of the characters are either angelic or demonic. In addition, Letty must deal not only with the obstreperous Blackbeard but also with devious individuals who will do anything to further their selfish interests. The final chapters are marred by a headache-inducing explanation of the story's myriad twists and turns. Even aficionados of Victorian mysteries may want to skip this heavy-handed, far-fetched, and muddled work of fiction. As a final note, Saunders plays the "woman card" for all it's worth. Did you know that in Victorian times, there was a double standard?? Men could have mistresses but proper women were not supposed to take lovers. Well, duh!!
★ ★ ★ ★ ☆
dana schmidt
This review is based on an ARC I received from NetGalley. It is an honest review and the advanced receipt of it in no way affected my review or rating.

Have you ever read David Copperfield by Charles Dickens? If you had and wished for some exploration on the characters or some slight differences in their outcomes then I whole-heartedly suggest you read this tale. If you have never read David Copperfield then no worries, if you like crime, mystery and suspense then I also suggest this book to you.

This book is touted as a new crime series and it is BUT what they are not touting is that this is a book about romance as well. I do not mean romance in the illicit sense; I mean that the underlying stories in this novel are all driven by love for good or bad. There is also the heartbreak of the widowed Laetitia Rodd, which was felt throughout the story. She loved her husband and misses him so and because of her experiences in love she views all the other interactions with the women that she sees through this lens. To me, it makes the story richer. Humans are driven by love and by lack of love and I like that the character is written in such a way that she can be compassionate to even the most vile of women because she can understand on a level what led them to their circumstances or situation.

"My work could be described as the Management and Prevention of Scandal (my brother used to enjoy making up facetious advertisements for my services – 'Blushes Spared and Broken Commandments Mended!')"

Laetitia Rodd is a clever sort of woman who uses intuition and spying to gather information for clients in her work as a private investigator. What could drive a woman in Victorian times to pursue a career as a PI? Well, after the death of her husband she was left near penniless and needed to find a way to support herself. Luckily she has a younger brother who is a barrister and recommends her for cases where discretion is advised for finding out the truth of the matter.

It is due to this type of recommendation that Laetitia finds herself embroiled in a most unpleasant mystery that involves multiple murders all being orchestrated by an unknown master criminal that only goes by the moniker of "Prince." True to fashion, this stubborn Victorian woman is not deterred by the circumstances and is bound and determined to bring this puppet master to justice. With the help of her brother, an inspector from the Metropolitan Police and her landlady, Mrs. Bentley, Laetitia is able to follow the trail of a murderer that is full of twists and turns and surprises. This story will keep you on your toes with suspense.

There are truly no dull moments in this book and it is also a clean read. There are talks of scandals, adultery and harlots but it is all done without it being vulgar. All the characters are well fleshed out and even though this is most likely going to be a series, the ending is very tidy with no cliffhangers. I do not think that will be a deterrent for readers in not continuing the series though because Laetitia is a pip and they will want to see what she wanders into next. There is also the seeds of possibility of something with a certain inspector…it is after all a novel full of romantic notions. I highly recommend this book to all readers!

*Thank you to Bloomsbury USA & NetGalley for this ARC of The Secrets of Wishtide*
★ ★ ★ ★ ★
louisa webb
Mrs Laetitia Rodd is a widow who resides with her landlady Mrs Benson. The two of them have become best friends. Both of them support one another through the ups and downs of life.

Mrs Rodd's brother Frederick Tyson is a barrister who defends criminals for a living. At times, he has asked Letty to help him or one of his clients. She is an investigator. Because she is very discreet and very thorough, she is building her reputation as well as her success.

Frederick has asked Letty to meet with two gentleman to take on a new case. She is surprised to find that Sir James Calderstone wants to become her client. She is even more surprised that her task is to investigate a young woman who has drawn the affection of his son Charles. This young woman is not what she appears to be. At least that is the general opinion.

Mrs Rodd begins her investigation by joining the Calderstone household as a tutor for their two young daughters. After a very short time, she is aware that there are many secrets in the home. Not all the secrets involve Charles. Not all the secrets are straight forward.

What starts out as a simple look to find the truth about a young woman becomes much more. There is a murderer who apparently finds pleasure in a great deal of violence. At first there seems no connection between the people being killed other than their violent ends.

This is a wonderful story. I have not read any other books by Ms Saunders, but I will remedy that very quickly.

The plot is interesting. If the reader pays close attention, the solution is not hard to figure. But, the journey to the solution is filled with wonderful detail and terrific twists and turns. Ms Saunders is obviously a master at plotting.

The characters are very well developed. Letty and Mrs Benson have a close and caring relationship. Each of them bring strengths to the other. They are very different people but have formed a true and supportive friendship.

The secondary characters fill the story with depth. There is no one who is one dimensional. The Calderstone family is filled with surprises. Not all of them are good surprises, but every one of the surprises move the story forward.

One of the most interesting characters is Inspector Blackbeard from Scotland Yard. He is a man who believes he knows the answers, but can be persuaded to at least consider another viewpoint.

I have a weakness for historical mysteries. And now I know I have a weakness for Mrs Rodd. This is a fun book to read as well as a terrific introduction to a new series. I look forward to the next story.

I received this book from the publisher through NetGalley in the hope that I would write a fair and honest review. All opinions are my very own.
★ ★ ★ ★ ☆
roger aplon
When thinking of a private investigator in Victorian times, I'm quite sure Laetitia Rodd is not at all what you'd expect. A widow of 52, who had previously lived a quiet life as a clergyman's wife, she is now occasionally called upon by her brother – a rather successful barrister – to discretely investigate matters related to his clients. In this particular case, the son of a wealthy gentleman is looking to marry a woman whose background is questionable, and his family is hoping to prove the woman unworthy so their son can pursue a more appropriate match. What at first seems a straightforward background check of sorts, turns into a rather twisted murder mystery that Mrs. Rodd seems uniquely qualified to solve.

This may sound strange, but I found this book comforting. Like a familiar blanket or other comfort object, something that you can settle into and relax, and makes you feel at home. I suspect this is because it is, according to the author, a sort of reimagining of Charles Dickens' David Copperfield, which means it naturally smacks of some of my old favorite Victorian classics. I used to lose myself in Jane Eyre, Wuthering Heights, Great Expectations and the like, and so The Secrets of Wishtide, with its obvious classical influence, was easy to sink into. The language is, of course, much more accessible and modern than those classics, but the general feeling is very much the same.

And the characters were just so wonderful! Mrs. Dodd was as proper as you'd expect a good clergyman's wife to be, but she was not a prude. I loved her sense of people, her compassion for everyone, her lack of pretentiousness, her cleverness, and the fact that she took on a role that was generally reserved for men, in a time when women were still legally considered their husband's property.

The mystery itself was all over the place, full of surprises and seemingly dead ends. Not particularly intense or suspenseful, no gore or anything truly salacious. The kind of mystery I think anyone could enjoy and one I highly recommend. I'll certainly be tuning in for the next in series.

I received this book from the publisher in exchange for a fair and honest review.
★ ★ ★ ★ ★
katie b k
I received an e-ARC of this novel through NetGalley and Bloomsbury USA.

I absolutely enjoyed this novel from first page to last. I read a lot of historical mysteries and I'm delighted to say that Kate Saunders pleased me in all aspects of this novel. The only thing which would add to my enjoyment was knowing there will be more Laetitia Rodd stories. What a well constructed character she was, old enough to be settled and solid without being stodgy (52) and yet having the intelligence to work out feasible answers to the mysteries she investigated. Mrs. Rodd is the widow of a clergyman living in reduced circumstances but making the best of any difficulty she faces. Two years into her widowhood she still misses her husband dreadfully but has found that she can earn money to add to her meager income by helping her brother, a criminal barrister, in the investigations for his cases. Fred one time called her services "Management and Prevention of Scandal". He wasn't far from wrong. In this first book in the series Mrs. Rodd is hired to go to Wishtide in Lincolnshire on behalf of Sir James Calderstone. It seems that the son of Sir James has gotten himself involved with a woman his parents deem unsuitable and they want Mrs. Rodd to investigate and find out the true history of this woman. It all sounded so simple in the beginning.

Taking place in 1850-1851 this wonderfully written period mystery novel has a reasonableness often missed by other authors I've read. I know the times were different then, but I still need to see the characters in a novel react to circumstances in a level-headed way. Too much flightiness and the characters seem to be caricatures of the times, too much stodginess and they are dull and boring. Ms. Saunders hit just the right note for me to like the characters she invented. That is what I always look for because I can't enjoy helping solve a mystery if I don't like the people I'm reading about. This book provided me with some lovely reading time and I'm looking forward to more novels in the future.
★ ★ ★ ★ ☆
caroline wilson
I am in my fifties and I enjoyed the premise of The Secrets of Wishtide. It's 1850 and the main character, Mrs. Laetitia Rodd, is a widow of 52 and of limited means. She is kind and intelligent. Her brother, a barrister, sometimes calls upon his sister as a kind of private detective to help him gather information.

I liked Mrs. Rodd, and I enjoyed her relationship with her brother and her landlady Mrs. Bentley (who is apparently based on a real person). The book was inspired by David Copperfield by Charles Dickens, which I totally did not pick up; although I've read David Copperfield I don't remember it all that well. The historical facts seem accurate.

I would have preferred that the book be told in the third person; Mrs. Rodd narrates in the first person, and sometimes her voice seemed a little too modern to me. Also, the author a few times had Mrs. Rodd pause and explain something a reader today may not understand, which pulled me out of the story. (For example, "NB Snapdragon is a game that has understandably fallen from favour; you have to pick currants out of a dish of flaming brandy, and I've lost count of all the cuffs I've burn over the years." (p. 126 of the advance reader copy) and "People don't seem to make Smoking Bishop nowadays: it's a fragrant concoction of red wine, port wine, and spices" (p. 249).)

Mrs. Rodd seems to be telling the story from some point in the future, and I found that odd and a little disconcerting. Although this is said to be the first in a series, there were references to previous cases Mrs. Rodd had worked on, and previous interactions with Inspector Thomas Blackbeard, that made me check to see if this really was the first in a series.

Still, those are not major complaints; I had no trouble staying with the story and wanted to see how it would end. There are plenty of threads left over for future episodes with Mrs. Rodd, and I expect I will pick up the next book in the series if it continues.

I read an advance reader copy of The Secrets of Wishtide.
★ ★ ★ ☆ ☆
diana turner
This book was given to me as a gift and I thought it looked intriguing. It's an historical mystery set in Victorian England which is my favourite time and place for mysteries, but I was disappointed with it though. I found the character development a bit week and, to be truthful, I didn't care for Letitia Rodd. Letitia is a fifty-something vicar's widow who finds herself in rather straightened circumstances and she supplements her meagre income by helping her successful attorney brother invvestigate some of his clients' cases. A bit of a stretch perhaps, but Letititia is farily successful at ferreting out the truth. In this book she is asked to help a prominent family discredit a current love interest of their only son. The case is much more complex than it first appears, and Letitia finds herself in the middle of numerous family secrets and also she finds she is in some danger from a particularly heartless killer. I found the book did not flow smoothly, and the plot was a bit plodding in between inexplicably abrupt changes in story lines and plot threads.
★ ★ ★ ★ ★
craigary
THE SECRETS OF WISHTIDE has everything you want in an historical cozy mystery. There's an intelligent, likable female investigator (Mrs. Laetitia "Letty" Rodd); an interesting series of country murders to solve; a believable (but not overly detailed) period setting (Hampstead & Lincolnshire, England); reasonably well-developed secondary characters (brother Fred, landlady Mrs. Bentley, members of client Calderstone's family); leisurely but steady pacing; and good but undemanding writing. This is the first novel in a new series, and I hope there will be many more.

In the novel, the middle-aged and unpretentious Mrs. Rodd is living in much-reduced circumstances, following the fairly recent death of her archdeacon husband (Matt). She's getting by (avoiding the ignominious fate of many widows--becoming a relative's live-in nursemaid), by accepting undercover domestic-investigation assignments from her little brother Fred, a highly successful criminal barrister. So far, Fred's clients have been impressed and satisfied with Letty's work.

Letty travels to Lincolnshire in connection with a blackmail letter received by a rich coal-mine owner, Sir James Calderstone, who has a great deal of influence in Parliament. The letter threatens to reveal sordid details about the woman Sir James' son wants to marry (Mrs. Orme). She's beautiful, but a huge chunk of her background is missing. Operating undercover as the governess hired to "finish" Sir James' two teenaged daughters (rebellious Blanche and eager-to-please Elizabeth), Letty interviews Mrs. Orme. Letty likes her, but knows Mrs. Orme is lying when she says she is the daughter of a curate from a tiny, obscure coastal parish. Because Letty has many friends in the religious community, she quickly teases out the real, highly scandalous story of Mrs. Orme--and the plot thickens from there, as the murders start in and keep coming. Letty also learns many sordid details about the Calderstone family itself.

This sort of British cozy is "my cup of tea", and I can't think of anything bad to say about this novel. I particularly liked the portrayal of Letty's close, big sister-little brother relationship with Fred. He's grown up now, and an important personage, but the two still play "snapdragon" at Christmas--with Fred's children keeping score--and they singe their cuffs same as always.
★ ★ ★ ★ ★
peyton reynolds
This book besides it's intriguing mystery that gets deeper and deeper, also gives you a glimpse at the difference in the lives of women and men in that time frame (19th century London). What is the ending of a woman's reputation, is an acceptable choice for a man in power or with money. Fortunes can also be willed away and leave women family members penniless when the estate must go to the next male relative. Similarly wealthy people often have no idea of the lives of others without means. It is often seen as a personal failing to be born out of money and the class system of those with and without, keep each in their place. Thankfully this has somewhat changed at least in the Western world.

Since the book says " A Laetitia Rodd Mystery", I assume this book will end up being the first of a series like Agatha Christie. For the first one if it's kind, it's off to a good start. The character Laetitia is in her 50s, a widow, invisible by that society's standards and highly observant with a Sherlock Holmes bent to her mind. Mind you, due to that time frame's structure, she would never be able to be an obvious Sherlock Holmes, but virtue of her being able to move in the background, she may well have more access to information. She is often like Sherlock Holmes working with and counter to the police often finding them plodding and clueless. She has a nemesis/colleague in that of Blackbeard a Scotland Yard officer who she feels she must convince the case to. Part of the reason she has gotten into this sort of work, is her brother the barrister has learned to rely on her instincts, observations and steady mind to sort out cases. Without that she would not have a voice. Also being a widow it is a welcome source of income and intrigue.

Overall the book started out with one issue and the story unfolded from there. It was the tip of the iceberg that was just about to surface. I enjoyed the writing and the structure of the book. Letters back and forth to her brother and developments from one chapter to the next. Having read the entire Sherlock Holmes set, this was very similar in writing, though less cagey in indicating how she comes to her conclusions. The book moved right along and I hope this is the start of a series, as I'm ready for the next one.
★ ★ ★ ★ ★
beth copeland
Set in 1850, this novel introduces us to Laetitia Rodd a widow who lives in 'reduced circumstances' with Mrs Mary Bentley (her previous tenants included Keats). Laetitia Rodd has moved out from her beloved brother, Frederick Tyson's house. Fred is one of London's most celebrated criminal barristers, but he is also the father of ten children, with another on the way, and childless, widowed sisters are too often expected to act as nurse or governess for Laetitia's liking…

One way in which Laetitia does help her brother, is in the 'management and prevention of scandal.' So, when a note arrives saying, "Dear Letty, a matter has arisen…" she wastes no time in jumping in his coach and heading to his house. Sir James Calderstone, head of the Calderstone family of Wishtide in Lincolnshire, has a problem and needs someone discreet to investigate. His son, Charles, wants to make a bad marriage and Sir James wishes it to be prevented at all costs. Charles is independently wealthy, so does not need his father's approval, but the lady in question will not marry him without his family's consent.

The woman that Charles has fallen for, Helen Orme, had arrived at Wishtide to teach the two daughters of the family to speak Italian. Now Laetitia heads to Lincolnshire to go undercover as a new governess to 'finish' the girls before they go into society. She determines to discover the truth, but manages to uncover far more than she anticipated before the end of this delightful novel. I loved Laetitia and all of the characters in this book. Although it is the first in a series, it is obvious that we meet Laetitia after she has already taken place in more than one investigation and so we meet Inspector Thomas Blackbeard, for example, who is already known to Fred and his sister.

This is a really excellent historical mystery. I liked the setting, the characters and the storyline. Although much of the story takes place in the genteel settings of dining rooms and great houses, we are also taken to dangerous backstreet London inns and the depths of Newgate prison. With blackmail, murder and more to deal with, Laetitia needs her wits about her to solve the mystery of what is really going on at Wishtide. Hopefully, this will become a series and I really look forward to reading on. I received a copy of this book from the publisher, via NetGalley, for review.
★ ★ ★ ★ ☆
nawal ali
If you like historical settings for mysteries and the Victorian era with a plucky woman as a detective, you might enjoy this series. It's refreshing to have a mature, widowed woman as the main detective. Laetitia Rodd needs to earn money. Her brother's wife, a spendthrift, would like Laetitia to come work as a poorly paid governess for their family. But Laetitia's brother, a successful barrister, has a better idea. Laetitia is discreet and as a 52-year old woman, is invisible, therefore perfect to do undercover investigations.

In this first mystery, Laetitia is hired to be a governess - who is well-treated, by the way - to snoop around at the Sir James Calderstone manor. Sir James' son and heir has fallen for a woman with a past, and Laetitia needs to find out what this past includes. Is she what she claims to be?

This seems like a pretty genteel and straightforward assignment, but dead bodies start to pile up. Who is doing the murdering, and why?

Laetitia is a likable and sympathetic main character for a series set in the 1850's. The plot got a little complex, but readers who love Victorian times, are anglophiles and appreciate good descriptive writing, might find this a series they can enjoy with some tea and biscuits in front of their fire.
★ ★ ★ ★ ★
bob ma
I won a free copy from Goodreads FirstReads

Really enjoyed this book despite some quirks. Laetitia is the widow of an arch deacon and the sister of a famous criminal lawyer. She thus supplements here meager income with discreet investigations of the domestic variety. As the story opens, she is asked to find out why the Italian tutor is an unsuitable match for the son of a great house. The woman claims to be a widow of a cousin of the family and does live with his sister and that she was the orphaned daughter of a little known country parson. But blackmail letters are coming saying otherwise. There is more going on though at that house and soon dead bodies start to appear. I had some of it figured out pretty early on, but not all.

There are lovely characters with real depth. But the idea that she is writing this down years later only appears in random places which is strange and unneeded convention.
★ ★ ★ ★ ☆
brooks
"The Secrets of Wishtide" is a mystery set in 1850 in England. Though Laetitia has had previous cases, this is the first book in the series. The backgrounds of several characters reminded me of novels I've read that were written in the mid-1800s. It turns out that these backgrounds were based off of a Charles Dickens novel, which helps give this novel an authentic feel.

Laetitia had some progressive views about fallen women due to being a romantic at heart, but she reflected the current (1850 England) culture in other views. I liked that she tried to be non-judgmental and show Christian compassion. I enjoyed the humorous interactions between the characters, especially between her and her brother.

At times the book felt more like a historical drama than a mystery, but Laetitia did uncover clues and stick with the investigation until the full truth came out. I wasn't surprised by whodunit, but the answer wasn't necessarily obvious.

There were no sex scenes. There was occasional use of bad language. Overall, I'd recommend this interesting historical mystery.

I received an ebook review copy of this book from the publisher through NetGalley.
★ ★ ★ ★ ☆
abby turner
If you are a lover of good old-fashioned mysteries set in much 'simpler' times, this book is for you! Meet Letitica Rodd, widow and sister to a criminal barrister that just happens to need her expertise while solving cases. Bringing the 19th century to life, the author develops characters and settings in a vivid and detailed way. Widow Rodd takes up as a children's 'finishing' governess in order to solve the mystery of a Lord's son's fiance. Someone of course, that the family doesn't want him to marry. Because she's a woman of the times, Widow Rodd not suspected to be actually doing anything like detective work! The story unfolds and has many turns I didn't expect. The writing is somewhat choppy at times but quick and light if you want a good British mystery to keep you company at night.
★ ★ ★ ★ ★
maham
Laetitia Rodd, widow of a clergyman, lives modestly and happily with her friend and landlady, Mrs. Bentley. She's able to make their lives a bit more comfortable by doing some ladylike private investigation for her barrister brother. Her visit to Wishtide, country seat of the wealthy and powerful Sir James Calderstone begins as a typically ladylike assignment: taking on the job of governess to the industrialist's young daughters, she will also be finding a way to prevent an unsuitable marriage for the son of the house.

Laetitia soon discovers that there is a lot more going on than a romance between Calderstone's heir and a penniless but pretty widow. Her good sense, intelligence, kindness, and courage make her more than just an investigator -- and get her into danger, too.

Fans of Agatha Christie, Georgette Heyer, and Patricia Wentworth will enjoy this classic mystery novel, and so will fans of historical novels. Mrs. Rodd is more adventurous than the classic old lady sleuths like Mrs. Silver and Miss Marple, but just as sharp.
★ ★ ★ ★ ★
doreen lafferty
The Secrets of Wishtide (A Laetitia Rodd Mystery)
Well written book about a beautiful woman who believed a very selfish violent man. The author sustains the mystery until the very end and we, as readers, are left with the epitome of the selfish acts. The set is in England, the fisher-folk and tragedy, and trying to make a beautiful woman into something she is not. What is horrifying for a modern American woman is the relentless poverty, and the classes of society which dictate all manners of behavior. The heroine is Laetitia Rodd and self learned detective who takes cases out of necessity. She is a brilliant tenacious woman well suited to her employment and gentle with everyone. This is a grand read by a lover of Dickens's David Copperfield.
★ ★ ★ ★ ☆
nick dominy
A competent and enjoyable mystery.

I was a little put off by the constant asides of the main character - they were in parentheses and kept breaking into the story which threw me out of the story constantly. And they also seemed a little too knowing sometimes as though it was really from the point of view of a modern woman rather than one who is meant to have lived 150+ years ago. But the characters were great and the story was well told and there was a lot that was really good and fun about this story.

Recommended.
★ ★ ★ ★ ★
david ouillette
We have a new Mrs. Marple on hand, set in Victorian England! Laetitia Rodd, a penurious vicar's widow, is our heroine - perfectly proper, pious, and practical, but not above unexpected, sometimes humorous, and often dangerous escapades solving problems for her brother, a top criminal barrister. As a vicar's wife, she has known true love and companionship, as well as the seamier and heartbreaking stories of life. She's at home with death, bodies, secrets, and gossip. A perfectly rendered portrait of a new sleuth, this series is an absolute delight.
★ ★ ★ ★ ★
chelsey
I thoroughly enjoyed this story! For an English cozy, it moved along quickly and held my interest. Every page was worthwhile. If I could have, I would have sat rocking on the porch and read straight through it.

The main character was charming and other characters all had something going for them.

Writing is well done. Scenes followed logically. There were plenty of ins and outs, and all were brought to conclusion before I turned the last page.

About three-quarters the way through the book, I thought I knew the main perpetrator, but I was wrong. So, it's not a shallow read.

I will gladly read any other book by Kate Saunders.
★ ★ ★ ★ ★
matthea hess
Didn't expect to LOVE this story, but I do! Mrs. Rudd is delightful. She is so sweet, but so determined. She never let's the craziness around her to deter her from her efforts. The entire mystery is great...as we got to the "who did it" I was very surprised! Blackbeard is a great character too. I'd love to see something develop there.

You'll love this story. I need more! Kate Saunders, I hope you are writing book 2!!!
★ ★ ★ ★ ☆
harshdeep singh
I enjoyed spending time with the characters in this novel but I didn't like the ending. Way to melodramatic as are so many mystery books. I would much rather have read about the reactions of those involved than all the to do in a brand new setting and then only a few sentences on the happy ever afters.
★ ★ ★ ★ ☆
allyse waugh
Interesting characters that could use more development. This is the first in a new series so I'm hopeful we will learn more as the series progresses. The plot had a few surprises that kept me turning the pages. One feature that I found annoying was the change from the main font to one of "script" that reflected handwriting for notes and letters between characters. The script font was very difficult to read. I had to keep increasing the size to make it readable.
★ ★ ★ ☆ ☆
hannah powell
I'd rate this book around 3.5. It's tricky: the first 100 pages or so were completely enjoyable. We immediately learn that Laetitia Rodd has been sadly reduced in circumstances, living in a small dark flat in a less than desirable area. Lavinia's brother invites her to proceed on an extremely sensitive case. The details are intriguing - the son of a noble family wants to marry a mysterious woman who seems undesirable. Lavinia goes undercover in a wealthy household to sort out the details.

As a fan of Maisie Dobbs and Agatha Raisin, I didn't resonate with Letitia. She doesn't need to do much detecting and she doesn't have a distinctive personality. She's a nice lady who knows how to talk to people and she's good at telling when someone's lying. Events unfold smoothly and she solves the mystery (no big surprises to an experienced mystery reader) very early in the book. Then some dead bodies start to appear and we're brought to new plots and more action. At that point, I began to lose interest; it seems that we were getting into a second story that did not emerge organically from the first.

The writing is clear but can be confusing. I had to keep going back to keep the characters straight. We get references to earlier cases she's solved, presumably before the book began. If she's a busy detective, why is she still poor? Can't her brother negotiate better terms for her?

I'd enjoy the book more with a simpler plot and more focus on the heroine.
★ ★ ★ ★ ★
natascia
This is the first book I've borrowed from my public library, using the store. It's very cool!

I really enjoyed the story and the writing. It took me a bit at first to figure out the characters--something made it confusing--but once I'd gotten it clear, I enjoyed it very much.
★ ★ ★ ★ ☆
girl from mumbai
I liked it but slow to start, although story finally got going after a few chapters. Letty seems too modern. It seemed implausible when she said: "Blow my cover". Did people, particularly women, really say that in 1850? Still I look forward to more books about Letty. I empathize with her as we are about the same age and I'm also in reduced financial circumstances as I've recently retired and don't have as much money to spend on books and my hobbies.
★ ★ ★ ★ ★
debra horvath
An absolutely enjoyable read! "The Secrets of Wishside" is the first in what is to be a series of mystery novels set in Victorian England and featuring a middle aged heroine and amature private investigator, Laetitia Todd. Mrs. Rodd is newly widowed and consequently in reduced circumstances. She is determined to be independent and not to be used by her sister-in-law, who wants her to work as an unpaid nanny and governess to the latter's brood of ten children. Mrs Rodd rents. Lodgings in a shabbier neighborhood, but finds a kindred spirit in her landlady, Mrs Bentley. When the story opens, Mrs Rodd has already embarked on her advocation, which is acting as a private detective on cases referred by her brother.

While recognizing that this is a little far-fetched, suspension of disbelief is easy because Letitia Rudd is such an appealing character, as is Mrs Bentley. The first case we encounter involves a wealthy young man who falls in love with a beautiful slightly older woman who might not be as respectable as she claims. Hired by the parents, Letitia Rudd is to find the truth no matter how it turns out. A few murders later,and I found myself deep in the book. I recommend this first in a series due to the wonderful heroine, the picture the author paints of Victorian England (instead of the overworked Regency), some quietly humorous writing, and the promise of entertaining future books in the series.
★ ★ ★ ☆ ☆
susan nguyen
I am vacillating between 3 stars and 3.5 stars for The Secrets of Wishtide by Kate Saunders.

It was a perfectly pleasant read that got awfully complicated by the end, but it never really grabbed me. I never felt involved, or moved by anything I read, but neither did I ever contemplate not finishing this read.

I liked Laetitia and her landlady, Mrs Benson. Letty's brother Freddy, I blew hot and cold on. I did wonder, with all his money, why he didn't help his sister out a bit more other than by giving her cases to solve, subsidise her living. I generally liked the Calderstones and Inspector Blackbeard. But as I said, the story did become unnecessarily complicated and I felt, also quite unrealistic.

Also the title.......Wishtide is the country house of the Calderstones, and features only in the first part of the story. Although the Calderstones do have a few secrets, the major secret belongs to someone else entirely.

So all up, I think 3 stars is a fair rating.

Thank you to NetGalley and Bloomsbury Publishing for a digital ARC of The Secrets of the Wishtides by Kate Saunders in exchange for an honest and unbiased review.
★ ★ ★ ★ ★
stebby julionatan
The Secrets of Wishtide is a wonderful first book in what I hope will be a long series of mystery novels by Kate Saunders. Our heroine is Laetitia ("Letty") Rodd, a 50-plus widow and daughter of a clergyman. She's thoroughly respectable and kind hearted but she's also fearless and willing to believe the worst of anyone. Her brother is a well regarded barrister and calls on Letty and her skills when he needs discrete investigating done. This time, Letty Rodd is called to assist in researching the origins of a young "widow" who has drawn the interest of a wealthy young man. The family is deeply worried that this love affair will destroy a good match and they're convinced that the widow has a great deal to hide.

Mrs Rodd enters the household as a governess but is adamant that she her goal is to get to the truth and not to just discredit the young woman. As Mrs Rodd was widowed and left destitute, she is able to understand and empathize with people from different backgrounds and situations. It makes her an excellent investigator and a sympathetic sleuth.

I don't want to reveal any of the important parts of the mystery, but I found myself riveted throughout. The Secrets of Wishtide is a delight for those who enjoy mysteries and historical novels alike.
★ ★ ★ ★ ★
kelleyaurand
Wonderful new protagonist and concept. Intelligent woman. And it's refreshing that she has respect of males, so there is not the endless battle of wills that can be frustrating and tiring from other books in the Victorian genre. Lot's of plot twists and great fun.
★ ★ ★ ★ ☆
annamarie haught
Well drawn characters and a well paced plot. The story does rely on too many coincidences, and the final confrontation really stretches logic, but I still enjoyed the book and especially the character of Letticia Rodd. I would not classify it as a "cozy"; it is more accurately compared to Dickens, for there is a pervasive sense of the poverty and struggle and of loss and grief.
★ ★ ★ ★ ★
claudia mielke
I loved this book! Well-written, well-paced mystery, great characters, lots of period detail. I loved the Dickens references. It was a quick read for me - I wanted to stay up late and finish so I could find out the ending. Highly recommended for both mystery readers and those who love the Victorian era. I hope more books are coming and that this will indeed be a series.
★ ★ ★ ★ ★
lucy wanjiru
I would like to take the liberty of addressing these comments directly to the author.
I am at home recovering from heart surgery, and I have more time to read than I normally do.
1. I am now also in love with Victorian fiction.
2. You have pointed the direction to more Victorian fiction that I can read, although I have always thought I would find Dickens dull.
3. I also envy anyone who reads this for the first time.
★ ★ ★ ★ ★
keram
A bit slow at the beginning, it quickly became very interesting. Lots of flawed characters but quite likable. Pretty soon you suspect the identity of the villain; however, there is still suspense. I hope there is a sequel to this story.
★ ★ ★ ★ ☆
jesse smith
A nice cozy mystery; and I love that our heroine is a "woman of a certain age." The ending seemed a bit contrived and there were a few jarring anachronisms. Also, the narrative was overrun with parentheticals, which I found very distracting. Still, a delightful way to spend an afternoon.
★ ★ ★ ★ ☆
t rex
I'm a huge fan of well-written and well-researched historical mysteries. This novel has wonderful characters and a strong sense of time & place. However, there were far too many coincidences - at times the plot was very far-fetched. I've found that the best mysteries have simple plots with a few unexpected twists. Still, I'm looking forward to the next Laetitia Rodd mystery.
★ ★ ★ ☆ ☆
eugene
There is much to recommend in this first of a new series that seeks to combine the quirks of a Sherlock Holmesian (female) detective with the charm of No. 1 Ladies Detective Agency with, at best, mixed success

The plotting and characters are interesting if overdrawn (did Rodd;s lawyer brother really have to have TEN children?), but the writing is just a wee bit, well, ponderous: one example- (and I admit this is a personal quirk of MINE and may not bother you in the least): A prominent location, central to much of the story as it is the "headquarters" from which our heroine is dispatched, for want of a better phrase, is a place called "Well Walk".

Now, I don't know, this may/may not be a real place in Hampstead, but the name is such a DRAB/TONGUE TWISTER that I felt like I hit a bloody wall (and not a "well" one) everytime it appeared; t stopped the flow of the writing dead in it's track!

As I say, this is personal, but it, and any number of both bigger and smaller writing choices like that just kept me reading in staccato style instead of the flow I need in a narrative.
★ ★ ★ ★ ★
selen p
This is a great book in what I hope will become a long series! After reading this, I went looking for others because it seemed like Mrs Rodd had been helping her brother with his cases for quite some time. I was so disappointed that there weren't other titles in the series to read! Please, write more about these characters. The plot was great, the writing is superb and the historical setting very accurate. I highly recommend this book and am crossing my fingers for a next one!
★ ★ ★ ★ ☆
ben rogers
Well written with fairly rounded characters and a hard look at the role and expectations for women in Victorian England. The main character, a young widow from a "good family" makes ends meet as a private investigator, but always in secret lest her reputation as a proper lady be tainted.
Hoping for more in this series and from Kate Saunders.
4 stars because I reserve the 5th star for the equals of Hemingway, Austen or Tolkien. Saunders is not quite there, yet.
Please Rate The Secrets of Wishtide (A Laetitia Rodd Mystery)