Our Animal Friends at Maple Hill Farm
By Alice Provensen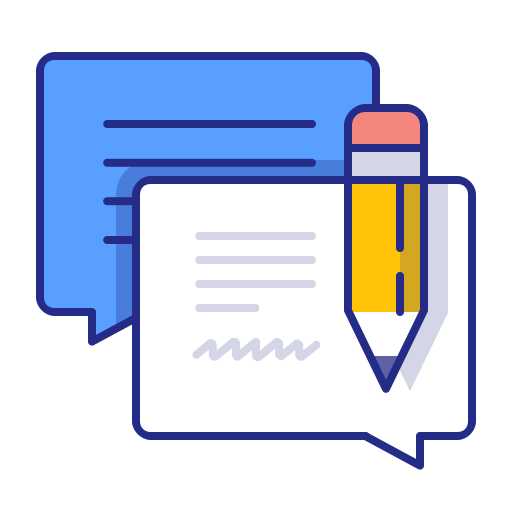 Total feedbacks: 19
★

★

★

★

★

★

★

★

★

☆

★

★

★

☆

☆

★

★

☆

☆

☆

★

☆

☆

☆

☆

Looking for Our Animal Friends at Maple Hill Farm in
PDF
? Check out Scribid.com

Audiobook
Check out Audiobooks.com
★ ★ ★ ★ ★
cardinal biggles
I checked this book out so many times from the school library when I was little, that the librarian asked my parents to buy me a copy so that other kids could have a chance to check it out. The cats , by far, were my favorite part, especially MAX! If you know a child that likes animals, this is the book to get them!! It's fun, has great pictures, great humor, and is just my all around favorite book of my childhood!
★ ★ ★ ★ ★
breann
I remember the very first time I read this book...over 30 years ago. I had my infant son sitting on my lap and we were both delighted by the different animals from the farm. I remember going from laughing to holding back tears. It is so true. Our own animal friends have the same affect...from laughter to tears.

Besides being very entertaining, I find a bit of widsom there that is priceless for dealing with the loss of a pet. It has become a tradition over the years to read from the book at our "pet funerals" and I took the book down from the shelf just for myself after the recent loss of a 16 year old cat.

Like many others here, we've worn out our original copy. Mom made sure each grandchild had a copy in their homes and I've done the same with my own grandchildren. We loved it so much, we've had many pets named after the characters in the book.
★ ★ ★ ★ ★
michal w
This book is incredibly captivating - my 3-year-old asks us to read it to her every night. She loves to hear all about the different kinds of animals that live on the farm, and the quirky stories about their personalities are funny. For a child who doesn't live near a real farm, this book provides in-depth insight into the day-to-day farm experiences without being boring. My daughter likes to skip around in the book rather than read it cover to cover, which helps to hold her attention, and allows her to be in control (which is big when you're 3!). I highly recommend this book to adults who get tired of reading the same books to their kids over and over - this one is very entertaining!
★ ★ ★ ★ ★
margret
This was my all-time-favorite book growing up as a child--I literally read it until it was falling apart at the seams. I loved the wry humor of it and they way that it didn't "talk down" to kids, like a lot of other children's books in the seventies (as I remember them, anyway). When my mother and I learned it was going out of print (this was probably the late eighties), my mom bought all the copies she could find, and kept them in her closet to give to the young children her nieces and nephews kept having. And I think there is still the last copy hidded away in that closet for my as-yet-unborn child. I searched for it here on a lark, and I am so happy to see it back in print for a whole other generation to enjoy!! I definitely be buying copies for all the children of my friends!
★ ★ ★ ★ ★
nicole p
this was one of my favorite books as a child and now I read it to my child. It has whimsical watercolor drawings and I love the animals detailed idiosynchratic behavior & personality characteristics. I spent hours pouring over the informative facts about farm animals and rarely made it to the end of the book as a child! It really is a special book, written mostly in the first-person voice of a young person, not politically correct but realistic (only the safe, loving and contributing dogs were kept at the farm). Enjoy!
★ ★ ★ ★ ★
linda bella
I bought this book for my children when they were small, and it was one of their best-loved books. It is old and well-worn now, but my grandchildren are enjoying it just as their parents did. I am buying a new copy for our 4-month old grandson so he can have his very own (and so his daddy can enjoy re-reading it to his own little guy.) By the way, we are now the owners of a yellow, 23-pound tomcat named - what else - MAX! Max is BIG!
★ ★ ★ ★ ★
s wong
This is the most memorable book of my childhood and adult life. I read it countless times as a child, and kept it safe until I was able to share this wonderful creation with my niece, Phylicia, and nephew, Mark. As a child, living in the country, books were all I had, and this one kept me content for hours. In turn, Fee and Mark grew to love it as it covered every animal they had been exposed to in their short lives. It gave them insight into the animal's personalities, how to treat them, how to care for them. They got to imagine having these types of pets of their own, and it made for many creative days for the three of us, reading and learning together.
★ ★ ★ ★ ★
joey mills
My daughter, who is now 34, loved this book when she was a child, and my grandson, now 6, loved it too. For families who love animals, this one is a sure winner. My grandson, at age 3, could proudly point to each of the animals in turn and tell me all of their names. It's as much fun to read to children as it is for the children to listen to and follow along with the delightful drawings of the myriad members of the animal kingdom living at Maple Hill Farm.
★ ★ ★ ★ ★
daisha
I received this book as a gift 20+ years ago, and still have it in relatively good condition (I was not kind to most of my books as a small child). "Our Animal Friends..." is a joy for anyone who has ever lived with animals, even city-dwellers. The authors give distinct personalities to their subjects without making them too human. It is a book about animals. They do not converse with each other and have tea parties; they ruin fences and leave chipmunk heads on the doorstep. They are not portrayed as eternal beings, but as a part of the cycle of temporary residents of their farm. I find this very refreshing as I have for the last two decades.
★ ★ ★ ★ ★
summer dansie
This is one of my 2-year-old son's favorite books! The illustrations depict animals with playful, interesting personalities. This is one book that I don't get tired of reading over and over! A true delight to read! The material has sparked additional conversations with my toddler and also helped to develop his vocabulary.
★ ★ ★ ★ ★
hugo sebastien
This is a wonderful book. I purchased it in hopes of acquainting my city grands with farm animals. This goes way beyond identification. It portrays in word and picture some characteristics and behaviors of each animal. I think I might get a copy for myself!
★ ★ ★ ★ ★
matthew golden
I was 3 years or so when my mom starting reading me this book. It's one of the most memorable events of my childhood. Now my book is falling apart but my son, who is almost 4, can say every line with me. It is so charming and funny. Tonight I sat down to try and find a replacement for my old book and was delighted to find it on the store. All my friends want it for their children too. I hope Alice and Martin know who much it means to all of us. Thanks and keep it for generations
★ ★ ★ ★ ★
n c eleonara
This is one of the loveliest books that we read to our own children. It has a beautiful, rhythmic, lyrical text, perfect for reading aloud - something rare in more recent children's books. I can still recite large parts of it by heart, and one of them still makes me cry. I'm buying it for my [...] granddaughter, and I can't wait to read it to her.
★ ★ ★ ★ ★
anthony gramuglia
Unforgettable characters and illustrations grace this perfectly written tour of Maple Hill Farm. With nonpariel style and humor, children are introduced to the true beauty of rural life in the United States. A classic in its own time, this book is sure to delight everyone who discovers its candid beauty.
★ ★ ★ ★ ★
mike dally
I owned this book as a child and remember spending lots of time going through it. My daughter is 2.5 so maybe a bit young for it yet as there is a LOT of text. BUT I'm enjoying looking through it again, and look forward to the moments we'll spend on it together!
★ ★ ★ ★ ★
jason ferrelli
my kids love this book and the other in the series. the illustrations are true and simple-just what today's kids need. i would recommend it to any family who has an appreciation or is part of a more meaningful, homegrown lifestyle.
★ ★ ★ ☆ ☆
msbrie
This was my absolute favorite book as a young girl. I must have spent thousands of hours just looking over each characteristic of each animal. I used to have the same nightmare over and over as a child. It involved a mean, bad..., billy goat with red eyes. I haven't looked at this book for 5 minuets and 11 years. I just realized where my nightmares came from. It has been a phsycological breakthrough. Sam the Billy Goat. As I went on reading the book, now a full grown adult, there is some questions that raised about the evil characteristics of some of the animals. All I can say is beware...childrens books are powerful...ex: Where the Wild things are...enough rambling...
★ ☆ ☆ ☆ ☆
dijon
As much as I loved the concept of this book, it's cheerful illustrations and SOME of it's amusing text, nothing can make up for the page about the family's dogs:
"Other dogs are foolish dogs who do useless, foolish things. These dogs aren't around anymore... This dog chased cars and was run over... This dog bit people. Now she lives in a kennel... This dog killed sheep and had to be put away (as the saying goes)... This dog snapped at children and wet on beds. He is not around anymore either... This dog ran away to live with someone else. No one can remember his name..."
If you must share this book with your children, please teach them that there are no "useless" dogs. That dogs need to be trained and protected by their owners. If this book offends you as much as it offended me, I urge you to write the publisher (Aladdin Paperbacks) and to your local bookstores and voice your concerns. This book may have been a top-seller in 1974, but 25+ years wiser and gentler, I think you will see that this book does not fit today's higher standard in chilren's literature.
★ ☆ ☆ ☆ ☆
vrinda
My children are now grown and I have grandchildren. I would not read this book to my children and I will never read this book to my grandchildren. If you love animals you won't read it to any child. Yes the illustrations are nice but the idea that any animal is useless and gotten rid of because of some actions is just not right. What message are you sending a child? Are you saying if you do something foolish then we might get rid of you? We need to teach children good values, that they are loved and that we will love and train them just like we love and train our animals. There are so many good books out there - this just isn't one of them.
Please Rate Our Animal Friends at Maple Hill Farm