Whales and Dolphins! (Wild Kratts) (Step into Reading)
By Chris Kratt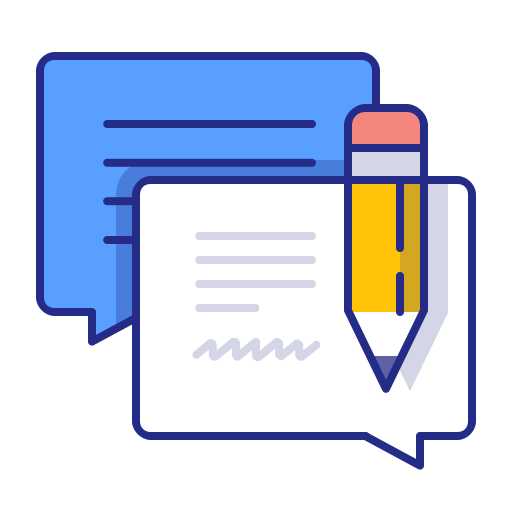 Total feedbacks: 7
★

★

★

★

★

★

★

★

★

☆

★

★

★

☆

☆

★

★

☆

☆

☆

★

☆

☆

☆

☆

Looking for Whales and Dolphins! (Wild Kratts) (Step into Reading) in
PDF
? Check out Scribid.com

Audiobook
Check out Audiobooks.com
★ ★ ☆ ☆ ☆
gamecubist
This book is great for Wild Kratt fans, but I am disappointed that the sharks are portrayed as aggressive and angry. As someone who works in marine biology, sharks are greatly misunderstood and these illustrations do not help the stigma the animal has. My daughter kept asking what the sharks were so mad about.
★ ★ ★ ☆ ☆
suzanne del
this is one of the 5 in this book, which is a better buy
5 Wild Creature Adventures! (Wild Kratts) (Step into Reading)
★ ★ ★ ★ ★
bill cissna
i love wild kratts, and i mean LOVE!!!! this book is fantastic, especially for younger kids. now, may i ask you a few questions? alright, so first, lets start with some easy ones, what are your favorite colors? ok now, what are your least favorite colors? what are your favorite animals? what are your least favorite animals? now here are some awkward, sometimes unpolite (although i aways mean these politely.) questions. ok, how old are you? do you have a wife? do you have kids? and do you have any siblings other than eachother? ok, thats it for now, i'll be back soon!!! Goodbye everyone! love, hugs, kisses and good juju! i hope you have a fantastic rest of your day, hope and hearts coming your way!!! <3
★ ★ ★ ★ ★
mayur sonukale
Wild Kratts is a HUGE hit in our house…with everyone. The kids love the show and us adults don't get annoyed when they want to watch it over and over and over and over and basically for as long as they watch tv…every day. To top off its awesomeness… it's educational! Then they go and do something more awesome… they came out with a book! Wild Sea Creatures: Sharks, Whales and Dolphins is out and is a Step Into Reading Level 2 Book!! Perfect for beginner readers!

The book has simple and short sentences and uses easy to identify sight words. The Gentleman can identify all of his suggested sight words so he was very excited to be able to read them in the Wild Kratts book. He is in Kindergarten and technically still reading Level 1 books but he loves this book and is learning new words because of it. My Diva pretends to read the book but is learning sounds and of course the animal names.

Wild Sea Creatures: Sharks, Whales and Dolphins is perfect for kids who are beginning to sound out words on their own but might need a little help still. Even the animal names are mostly easy enough to sound out with the exception of Colossal maybe. The text is large so it is easy to see each letter in order to pronounce each sound which is great...

To read more of my review find it here http://mygeeklings.com/wkseacreaturesbookreview/
★ ★ ★ ☆ ☆
scott
Average Level 2/Step into Reading Book...

Pros:
1. If your kid is already a fan of Wild Kratts, I think this is a good addition to your library
2. Simple enough sentences and age-appropriate content

Cons:
1. Illustrations make animals seem a bit like caricatures (the mean, angry shark, etc)
2. Not a lot of in-depth information on any of the animals, odd spread of facts that are conveyed

If you want books on whales and sharks, there are better options, if you want books that are good in terms of reading level, there are also better options. This is basically a book you buy if you a) like Wild Kratts, b) want something really basic/introductory that's nominally about ocean animals and c) don't mind that the drawings are very meh.
★ ★ ★ ★ ★
kamila
My five-year-old is a shark fanatic and a fan of the Wild Kratts show, so this book was a home run for him. The book is simple enough for him to read some of it on his own and the information is simple and digestible. I also like that it covers other sea creatures in addition to the sharks. Like the show, it's also got a sense of humor, so it's fun to read out loud. I highly recommend to anyone who has kids who like the show or just like animals.
★ ★ ★ ★ ★
cathleen
My four year old son LOVES this book. He got it from the library and read it over and over again. He was disappointed when we had to return it so when it showed up in the mail, he was beyond ecstatic! This is a great book for those little ones who love sharks and the ocean.
Please Rate Whales and Dolphins! (Wild Kratts) (Step into Reading)