A Thru-Hiking Adventure on the Appalachian Trail - Balancing on Blue
By Keith Foskett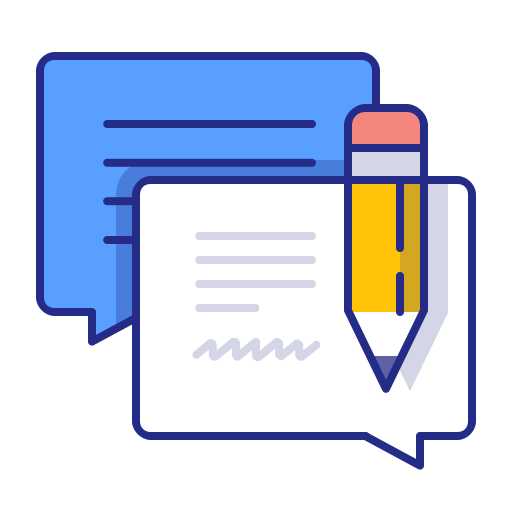 Total feedbacks: 60
★

★

★

★

★

★

★

★

★

☆

★

★

★

☆

☆

★

★

☆

☆

☆

★

☆

☆

☆

☆

Looking for A Thru-Hiking Adventure on the Appalachian Trail - Balancing on Blue in
PDF
? Check out Scribid.com

Audiobook
Check out Audiobooks.com
★ ★ ★ ★ ★
leanne
I downloaded this on Kindle Unlimited.

I loved reading this book, at the same time as it making me feel really fed up because I wasn't there, doing it, and now I (very probably) never will be. I was glad I've read Bill Bryson's A Walk In The Woods, because I recognised some landmarks, even the names of shelters, and was familiar with the basics of such an endeavour, not least of all the superiority of the 'thru-hiker' compared with the day hikers (I detected the hierarchy, even in such a goodwill-filled world!), the mechanics of daily living, and the reasons why people (like Bill Bryson) drop out.

At the beginning, before 'Fozzie's' adventure starts, there are short first-person pieces introducing some of the hikers with whom Keith walked his many miles. I particularly liked the story of 'PJ' (thru-hikers all have their 'trail names') ~ he got out of bed one morning, told his wife he was going to hike the AT, and would not be coming back. Just one slight criticism that isn't really a criticism ~ I think they would have been twice as effective if dropped in here and there, throughout the book, when we'd got to 'know' the person on the trail. Lazagne, Thirsty and co all appear at the end, too, to talk about their life post-AT.

Keith and his friends have much in common: a desire to live life their own way, a dislike of authority for authority's sake, the need for solitude, peace, to be out in the wild and lead a more simple life, away from the constraints of modern society. I found myself smiling a lot, feeling much the same. 'I didn't like being told what to do by my parents, bosses, friends or my teachers, and I still struggle with it.'

Interspersed with the hike story are passages about the history of the trail, about the early hikers, the other great trails of the US—and a grisly murder or two. Mostly, though, it's a journal about the journey. Nothing much happens, but it's fascinating. It's all about whether or not you can tell a story, really, isn't it?

My favourite parts were the accounts of the author's time alone, about the weather and the beauty of the trail, his thoughts. 'I lived in the woods, respected them and in return they looked after me. They shaded me from the fierce sun and shielded me from strong winds ... occasionally a pool or creek would offer itself up so I could wash and every single night two stout trees held me aloft as I slept in my hammock. The woods provided firewood for the colder nights and during the warmer nights the smoke chased away the mosquitos. I was given logs to sit on or trunks to rest my back against.'

But it's not all ponderous and poetic - there is much about the jolly cameraderie, and also the problems faced on a daily basis ~ not only aches, pains, hunger and a slight depression once they neared the end, simply because it was ending. One thing that stuck in mind was the curious two-seater privy in Maine, with a cribbage board thoughtfully placed in between. Like Keith, I thought, who on earth decided anyone might want to a) do the business in company and b) play cribbage while doing so?

I loved some of the observations, like how 'apart' he felt from 'normal' life after just a week or so on the trail, when he would leave it for a day to go into a town to restock, do laundry, etc, and it felt all wrong. I was amused to read that the author has post apocalypse fantasies, as I do ~ for me, it's about all the 21st century way of life being over, and the challenge to survive. And about discovering what is really important. As Keith points out, in the world of the AT, just the knowledge that the next shelter actually had a door and a proper floor was something to get excited about.

This bit: There were virtually no buildings, no one in authority, no signs stating orders, no man-made noise, and there was no need to be in a certain place at a certain time... I believe making this connection with nature reminds our bodies and minds of a long time ago when we were truly free. We all came from the wilds. The history, although long gone and forgotten for all of us, still occupies a small space in the back of our minds. Somewhere, subconsciously, our minds remember the woods where we spent our infancy, and spending time there rekindles those distant times in our past. It was home.

There's so much I want to put in this review ~ the sad fox in the Trailside zoo who Keith wanted to free, so many quotes and examples of the beauty, the generosity of strangers; I highlighted so much, but it's far too long already. Anyway, I loved it. I shall now go and download his adventures on the Pacific Coast Trail, and I can't wait to read about the Continental Divide!
★ ★ ★ ★ ☆
impunityjainne
First, if you have not read any of Fozzie's books yet, STOP. Start with "The Journey In Between, then read "The Last Englishman" and then come back for this one. You will appreciate his growth as a writer and as a thru-hiker much better if his journeys are read in order.

This is the third of Fozzie's books that I have read. I very much appreciated his in depth look at some of his closes hiking companions which are presented at the beginning and then again at the end of the book. It was nice to see him, in this third book/journey reach much further beyind his internal journey and bring us into the journey of some of those around him. It was a splendid touch.

I also enjoy the unvarnished and up front introspection. Some writer find it necessary to convince us that they are flawless beings in and imperfect world. He is quite comfortable pointing out all of his own imperfections and while some may find that offputting, I find it honest.

His descriptions of the places and the faces and the experiences are well done and the book is well edited. The only shortfall and the thing that keeps me from giving it that fifth star is that at times he falls in to the trap of telling me things he's already told me and in great detail. I am fine with the fact that he feels trapped in a society who rules restrict his freedom and don't mind hearing about it but the third time or fourth time that particular soap box comes out it starts to feel like I am rereading rather than experiencing new thoughts. Same with the agony of being called British instead of English. I get that it bugs Him but wonder if he realized that no one knew that and none of them did it to hurt or offend him. I found myself wanting to be there and call him British just as he insisted on calling that poor woman "Pink Bits" even after it was made plain at the first instance that it she hated it and found it sexist and offensive.

Overall, I found it a great read. It is nice to have a travel memoir so well written that it feels as if you are right there on the trail..
★ ★ ★ ★ ★
jed gourley
This is the 3rd book by him I have finished in about a weeks time. I had actually started reading a few memior style books on the AT previous to this, but did not find them as captivating so havent finished them yet. This one, though, I did not want to put down and I also did not want it to finish.

The story is told with humor, character and some very raw and revealing moments into Fozzies thoughts and emotions. It reads like a conversation by a campfire. I felt I was along for the journey. Fozzie also sprinkles in some trail history and facts/tidbits that I found very interesting. The first and last chapter are short exerpts about the main people he ended up traveling with. That was a great touch.
If you have any interest in thru hiking, nature, friendships or a taste for adventure and con-confromity I highly recommend this book
★ ★ ★ ★ ☆
cristin
Meh, it's ok. I've read a couple of his other books. I do like his writing style for the most part, he is a good writer. But I don't like the author, he is a jerk, personality-wise, and that really comes across, especially in this book.

Update to Review: Ok, I've been reading further and the author redeems himself. My thoughts of him being a jerk first stemmed from the cranberry juice incident as well as his judgmental attitude about day hikers. BUT, he redeemed himself with his caring actions towards a hiker potentially in peril. Earned another star for kind actions.
★ ★ ★ ★ ★
lex huckabay
This book, Fozzie's 3rd, is an inspiring memoir about his very descriptive journey hiking the entire Appalachian Trail. His words are witty and addictive. He not only captures the difficulty of the trek but also the humorous episodes along the way. Relating to Fozzie for me was not hard. I, too, love the outdoors and prefer it most times over the drama of people and life stuff. As a section hiker of the AT, I concur with Fozzie about its divine beauty, how it makes me feel inside and the emotions that arise from it. The AT is a magical place with magical people. This book will not disappoint if you, too, enjoy all that nature offers. Thank you, Fozzie, for a great read!
★ ★ ★ ★ ☆
brian topping
I liked this book. It's a good read, and a vicarious thrill for those of us who, for whatever reason, could never do an extended hike like he did on the Appalachian Trail. However, Mr. Foskett could improve his narrative if he were to add characterization to his tale. There are spotty insights into who he is along the way, but they're not developed enough. He could have delved deeper and let us know more about how he was changing along the way. For instance, near the end, he writes about how he often had times where he doubted he could finish the hike, and that he always surprised himself that he could climb mountains, which he subsequently did do successfully. Given that he had already hiked the Pacific Crest Trail by the time he took on this hike, and had also done the Camino de Santiago, these doubts were a bit surprising and I wondered why he wasn't more self-assured.

His descriptions of his fellow hikers also lack depth as well. The book starts with a personal introduction by the different men he travels with and at the end, they each contribute an epilogue about how they were changed by their hike, but this material would have been stronger if he had integrated more insight about them along the way as it is only in their own essays that their individuality jumps out.

All in al, however, a fun read, and I would recommend it.
★ ★ ★ ★ ★
bill gauthier
Not everyone will appreciate or enjoy Keith's writing style, but it's things like that which make us all unique. I thoroughly enjoyed this book, probably because I am a fanatic hiker myself and I could picture myself doing many "Fozzie things." And there were some of those things that I wouldn't do, but that's why we hike our own hikes. I'm enough of a fan to purchase two additional books after reading this one and hoping that they are just as enlightening. Keep 'em coming Fozzie!
★ ★ ★ ★ ☆
scarlett
This account of a hike on the AT is a bit different in that this author wasn't driven to get from shelter to shelter and relay all the logistics of that like a trail guide. Rather he reveals what the experience of being on the trail is like from his perspective reveling in the freedom of the trail and relays with great use of words the parts of the journey that meant something to him. He also gives the reader good insight into trail relationships between thru-hikers. The only reason I gave this book a 4 star vs. 5 star rating is I had to skip all the intro bios on trail buddies. After the first few of these I would have abandoned the story if I hadn't have thought to skip ahead to Keith Foskett's narrative only. For future books I would recommend this author give the reader insight into what he is thinking and doing then introduce us to other trail friends as he encounters them. I did go back and read their info later but only after I felt connected to Keith and his story. I almost missed a good book! The only way I will every experience the AT is through the words of someone else who has done it due to my failing health. Thank you for taking me along on your life shaping journey.
★ ★ ★ ☆ ☆
tammy thompson
My feelings were mixed when I finished reading this book. As a fellow hiker and author, I really wanted to like it, and for most parts I enjoyed the story but once in a while I felt the author's view on and description of others, especially day hikers felt too harsh and unjust, and the way the author repetitively addressed one of the fellow thru-hikers by a name she explicitly declined it's downright irritating.
★ ★ ★ ★ ★
ian nebbiolo
This is the second book I've read by this author (Fozzie). I got a free book from him that I will read next, and will likely read the rest of his books. Maybe more than once! He has inspired me to take a stab at backpacking and I hope to section hike the AZT here in Arizona where I live. I enjoy the mix of honesty, humor, adventure, and small amounts of technical information and insight. I wish I had made the trip with him. This book is worth way more than he charges for it.
★ ★ ★ ★ ★
samantha fabris
I think I read Fozzie's books with the same enthusiasm he walks the trail. For the first half of the book I'm eager to delve deeper into the chapters and read quicker than I should do and then for the second half of the book I slow right down as I don't want to finish it. I reached the end of the book last night and feel as though I've lost a good friend. Fozzie writes with a dry sense of humour that finds me chuckling away to myself. He has an uncanny knack at describing his days hiking the Appalachian Trail without it becoming simply a list of one day following another. His tales come alive with the stories of the hiking companions he meets along the way as well as how he describes the stunning scenery surrounding him including close encounters with some of the wildlife! Balancing on Blue is as enjoyable to read as his previous two books, The Journey Inbetween about the Camino de Santiago and The Last Englishman about the Pacific Crest Trail. I've re-read both his previous books twice already and am eagerly awaiting book number 4. Please hurry Fozzie! Whether long-distance hiking is your passion or you prefer the comfort of your armchair, this book won't disappoint you. One day I hope to walk all three of Fozzie's trails and I'll be taking his books along with me for reference and general information.
★ ★ ★ ★ ★
kerin
Loved the book, I started this the last of March so felt like I was actually going along with him. Loved all his friends and his quirky sense of humor. Being shut in for a while, this was a good trip!
★ ★ ★ ★ ★
elyssa jayde
Am almost 65 never earned a crown have at times been an angle on the pct and set foot on all three crown trailes never more than 300 miles at one time that was the pct but have hiked and packed since i was 12 don't know how I missed Mr. Fosketts books wow am getting ready to read another one now will most likely never earn a crown but will be doing wonderland trail sep this year I will not have any 25 mile days but will make some more great memories and as always be a bit sad when it ends I look forward to your next book.
★ ★ ★ ★ ★
roozbeh
Thank you for taking the time to write of your experience! Im planning a thru hike in 2020 and this is the 4th book i have read so far! Its hard to compare because everyones experiences are so different but i learn more and more with each one. My favorite two parts that made me laugh out loud were when you considered questioning someone about their burger in the same manner that you are questioned about the trail. I just might do that to someone myself if i start feeling annoying by repetitive questions. Next to that i cracked up at the angry squirrel :) good luck with the continental divide!
★ ★ ★ ★ ★
esther kim
This was a most enjoyable read for one who only dreams of such adventure and lives it through the deeds of others. Mr Foskett told stories of his adventures good and bad. He emits his love of hiking as he tells of the daily problems he encounters in his almost 6 month adventure. Plus he gives wonderful descriptions of the views he saw and the weather he experienced
★ ★ ★ ★ ★
gareth
All three books are so different and yet similar. It takes so much dedication to put one foot in front of the other day after day no matter how you feel. I love to walk but have no desire to even consider a walk thru. These books were so descriptive you felt you were with them.
This is a fast paced book, always waiting to find out what the next day will bring. Hope to read another adventure where ever it might take the author.
★ ★ ★ ★ ★
suzanne macartney
This book is written from the heart from someone who is passionate about the outdoors and hiking. It follows the trail and life of one thru-hiker across the Appalachian Trial in the US over a period of 6 months. Throughout the book you learn to appreciate the highs and lows of life on trail and become part of the gang, as the author walks the route and paints a picture of the scenery and adventures that he encounters. Steeped in history, local facts and humour, this latest book is a must for anyone about to embark on any US thru-hike and for any wanderlusts amongst you, you will feel as if you have walked the 2,000+ miles alongside the author. Thoroughly recommend this book.
★ ★ ★ ★ ★
ryan hamilton
Another adventure that kept me reading, wanting to be a part of the hike. The characters are real, each having his or her reason for spending months on the trail. The weather, the terrain are all a part of the events the hikers endure. A great read. A great adventure.
★ ★ ★ ★ ★
deanna joseph
This is an awesome book if you're looking for what really happens during a long hike. I began as a hopeful thru-hiker on the AT in 2015, and while I conquered 1068 miles in my attempt, I still ended up with a newfound perspective, experience, and insight regarding the nitty-gritty details of day to day life in the woods. This book encompasses all of these feelings and then some, and succeeded in bringing back memories of places along the trail as well as the emotions felt when leaving it after months. Well done Fozzie, great read!
★ ★ ★ ★ ☆
sam siren
Make you realize how insignificant our day to day worries and stress amount to. Be carried along in the freeform prose of a monad. Thruhiking May not be for everyone but the freedom of a hike whether a few days or a few months is tonic for the soul
★ ★ ★ ★ ★
kamaria
I read his journey on the PCT before this book and both accounts were quite amazing. I've never done a thru hike before but now the hubby and I are dreaming of when we can attempt it. I loved your writing style Fozzie! I'm sure you've already inspired many people to get out and see the world in this way. I'm definitely one of them.
★ ★ ★ ★ ★
kevin steeves
After reading The Last Englishman, which I enjoyed throughly, I downloaded Balancing on Blue, which I loved! It's a very well written book about Fozzie's journey thru hiking the AT, which I've dreamt about hiking for the past twenty-five years. Now I'm even mor inspired to thru hike it, once I figure out yet timing, perhaps when my daughters finish high school in seven years or college in eleven years. I'm not sure I can wait that long though. I want to begin planning now. Thanks for the inspiration and great writing, Fozzie!

Phil S. (Marietta, GA)
★ ★ ★ ★ ☆
barry ozeroff
Foskett is a good journaler with humor and descriptive ability. He makes you feel like you're hiking with him. Sometimes a bit crass - which knowingly goes with the turf - I wince at the crude language used from time-to-time. I was unimpressed with the last chapter and it's updates by his hiking friends. But, all-in-all, if he writes another, I'll probably his "British" musings.
★ ★ ★ ★ ★
will harris
Great read. If you are looking for a technical book on hiking the AT, this is not it. If you are looking for a fascinating book about life's journey, this is the book for you. I enjoyed it so much that I bought his other two books.
★ ★ ★ ★ ☆
gemma
I've read a few of Keith's journey books and this one hits closer to the mark than the others, from a literary perspective and in how he draws the reader closer into his experience. Great job, great journey. Keep on hiking!
★ ★ ★ ★ ★
spencer willardson
Great description of the woods, terrain, sights along the trail.
It was very fun to read of his hiking partners. The interviews if each person at the start of their adventure then a summary of where they are now was very clever.
Wonderful journey and book.
★ ★ ★ ★ ★
arni fannar
This is my second book by this author and I have to say I loved Balancing on Blue. I live in Virginia and have "day hiked" the Shenandoah, but never will be able to meet the challenge that Mr. Foskett and his fellow hikers did on the AT. The description of the wilderness and views he encountered were vividly described, as well as the friendship that develops with fellow hikers over the course of a long, strenuous journey. A stunning tribute to an awesome accomplishment.
★ ★ ★ ★ ★
katey
The third book by Keith Foskett is even better than the second. Written much like "The Last Englishman" but he gets more in depth with the descriptions of the trail, the towns, and most importantly, the people and friends he met. Reading his books in order really shows how much Mr. Foskett has grown as both a hiker and a writer. When you are done with this, you'll be ready for his fourth book when is even better.
★ ★ ★ ★ ★
towanda
I am probably too old to start planning my AT hike. Out of shape and old. However, this book made me want to leave today to start my journey.

Foskett' s style of writing,:his description of the people, the land and the actual hike itself made this one of the best books about the AT. I can not wait to read about his adventures on the PCT!
★ ★ ★ ★ ★
t9000
While reading it, I fell in love with this book. My brief hikes on the Appalachian Trail in NC opened a whole new world to me, and hearing about this authors full thru-hike journey was magical. The visuals described were nostalgic, and made me feel "home sick" for the forests.
★ ★ ★ ★ ★
scott loftesness
Great characters and a excellent story, overall. Loved how the various characters introduced in the first chapter were melded into the adventure, and then closed out the book. I've read several book on hiking the AT, and this one is top drawer.
★ ★ ★ ★ ★
alicia rambarran
This is a great thru hike book. It lays out all the ups and downs, both physical and emotional, that are required to get through an adventure like this. It also highlights the challenges of staying with the same group throughout, which is unusual compared to other thru hike books I have read. Easy reading, good stories. All who wander are not lost.
★ ★ ★ ☆ ☆
ray evangelista
This was a different look at the AT from the English point of view. I especially liked the way images were painted with the language that was used. He has a keen eye for nature's beauty that I could almost see it through his words.
★ ★ ★ ★ ★
alea
As with any good book,you will find it difficult to put down once you get reading.Having read quite a few books on the subject,this one rates near the top.Thanks for sharing Fozzie.See you on the trail....
★ ★ ★ ★ ★
pebbles
I love this book I love everything about this book! I love the people the journey and like it's trails the emotional moments in this book. So well written and easy to read it takes you along in a funny and inspiring world. Looking forward to read your next journey crossing The Continual Divide
★ ★ ★ ★ ★
larry
I will never thru-walk the AT, but I will do as Fozzie says and apply some of his ideas to one of my passions. Maybe I'll even earn a trail name one day. Balancing on Blue is a terrific read, and I don't think you can read it without wishing you were a part of the group
★ ★ ★ ★ ☆
kelsey reckling
I enjoyed reading this book. I have read quite a few books on people who have hiked the AT, PCT and the Camino and generally enjoy the genre. However, some of them have either not been written very well or were too similar to the accounts of other hikers.
This book managed to renew my interest and keep it from start to finish. I enjoyed the author's writing style and it was obvious that he enjoys being a dromomaniac.
It is books such as this that will continue to tide me over until I retire and complete my own long distance hikes on the AT, PCT and CDT.
★ ★ ★ ★ ★
kaitlin caudle
Having read Foskett's previous two books on his hikes of the Camino and the PCT, I knew what to expect with this book and was not disappointed. I've come to appreciate his British (sorry, English!) sense of humor. I also enjoy the way that he blends trail life, the character of the trail, and the personalities he meets on the trail into his story. I hope he writes another book about his CDT adventures some day. He'll sell at least one copy to me.
★ ★ ☆ ☆ ☆
roberto machado
Not sure who edited this book but an average job as the use of repetitive language is every where which became frustrating and pointless as nothing new was conveyed. Also kept using the same joke about a hikers nickname over and over again. Wasn't funny the first time and just got more irritating as the book progressed. Only finished it because I had paid for it.
★ ★ ★ ★ ★
maram
I really enjoyed reading this book. I felt like I was walking with Fozzie on the Appalachian Trail. His writing style is humorous, candid, and thought provoking. I enjoyed his writing style so much that I plan to read his other books. Thank you Fozzie for an awesome read!
★ ★ ★ ★ ★
shella
Very personal view of the physical emotional and interpersonal dynamics of trail life. Also vivid portraits of the Appalachian landscape and the characters that live there permanently or temporarily. All inextricably tied together. A compelling illustration of the desire for freedom and independence juxtaposed against the real pleasures of close friends and occasional need for reliable "mates".
★ ★ ★ ★ ★
martha doherty
Absolutely superb account of hiking the AT. If you want to know what it's like to accomplish this herculean task, buy this book. As funny as Bryson but even more poignant. I'll be getting all of his other books.
★ ★ ★ ★ ★
stuart butterworth
I have enjoyed all of Mr. Foskett's books and this one is no exception. I have always had the AT on my bucket list and for a couple of days I was able to hike it vicariously through the author. I enjoy his writing, the editing is good (thank you!) and I did not skip any pages as I have done with other authors when they go off track. I will buy any books coming up through the pipeline by this author without a second thought.
★ ★ ★ ★ ★
outis
I've read several AT Thruhike books. I liked this one very much. I read Fozzie's Camino book first and even though I thought I had read enough AT books - I enjoyed the Camino book so much I thought I should read this. Very glad I did.
★ ★ ★ ★ ☆
stephani
Once the triumphs and challenges of thru hiking the AT are laid bare in a thoughtful but engaging manner that continually demonstrates that freedom is just a mindset empowered by the will to embrace it. Can't wait to to read about the CDT in the near future.
★ ★ ★ ★ ★
vineeth
I am a fly fisher and disc golfer that roams the Shenandoah Valley Region of WV and VA... Now I have never considered just hiking or even thru-hiking, but this book is amazing and enlightening and a very easy read that is hard to put down... I felt as if I was on the trail with Fozzie at times! Maybe a hike is in my future... A fly fishing hike???
★ ★ ★ ★ ★
kaoru
This is a great read for someone who dreams of taking on the task of a thru-hike. I keep waiting for details of truth to turn me away from the dream, but reading this book has made me realize how I truly belong on the trail.
★ ★ ★ ★ ☆
emma wetzel
I spent a few months on a road trip once, camping and hiking in the northwestern U. S., and I have always said that I had never felt so free; this is the first time I've heard others say the same. This book makes me want more of that.
★ ★ ★ ★ ★
dominic
I loved going on this adventure with Fozzie! I abide in the foothills of the Blue Ridge, so have a chance often to experience the wonder of the mountains, not quite the same as the whole trail, but enough to find a Happy balance!
★ ★ ★ ★ ★
irena
A heartfelt memoir filled with humor and beautiful depictions of landscapes, this book is easily accessible for anyone who has ever experienced nature, and equally accessible to those who haven't. This book urges me to go make new experiences on the trail.
★ ★ ★ ★ ★
jennyr
Throughout the whole book, I could picture myself seeing what Keith was sharing, meeting the other thru - hikers along the way, falling in love with the AT. I've read several other thru-hikers' books, and this one is one I would absolutely recommend.
★ ★ ★ ★ ★
tonya blust
I've read many books on hiking as I'm getting prepared to leave on my own adventure this spring, and this is as real as it gets. The highs, the lows and everything in between. I am going to reread this before I leave in march.
★ ★ ★ ★ ★
frankieta
Kindle edition purchase.
True to style, this account of the AT is entertaining and well written. Rather than a detailed day by day, event by event, journal style of writing; Mr. Foskett offers a synopsis encompassing several days per chapter, with details as required. I found this, as well as Mr. Foskett's other titles to be enjoyable reads. Planning to purchase additional writings as they become available.
★ ☆ ☆ ☆ ☆
paddy finnegan
After I read the very beginning of this book, I stopped. It was because of the insensitive and uncaring way he left his wife to go and the last words he even dared to say to his father. I have read many AT books and I knew I would not want to "do the trail" with this person.
★ ★ ★ ★ ★
sarah cooke
As a thru hiker, I feel many books do an inadequate job describing the ups and downs of such a long journey- not so with Fozzie. Whether you've been on a trip like this or not, Keith will put you right on the AT with him and his goofy band of friends. His attention to detail is awesome and a joy to read.
★ ★ ★ ★ ★
harleyquinne
Awesome viewpoint! I've been binge reading trail journals recently as I've been missing the shorter hikes from my youth. Never considered a thru-hike of AT or PCT magnitude. Highly unlikely I will now until my kids are near grown, but this book sure made me want to. Maybe a section through Georgia: )
★ ★ ★ ★ ★
mallori
I've read all of Keith's books, this offering being his latest. It's classic Foskett, in his prime. The observations, descriptions and how he flips from his serious side one second, to laugh out loud humour the next never fails to catch me out. Well worth the money.
★ ★ ★ ★ ★
katia m davis
I read this in a day after completing Keith's other two books, and I'm not even into hiking. This is the point, the book will appeal to anyone with a love of the outdoors, a sense of humour and wishing to chase their dreams. An unconventitional lifestyle but one the author clearly loves, a love that shines in his book.
★ ★ ★ ★ ★
terrance mckean
You dont need to be a walker to appreciate this book. A humorous an interesting diary of Keiths adventures, the descriptions make you believe you are walking the trail with him. Will definitely be reading more of keiths books.
★ ☆ ☆ ☆ ☆
steven
I enjoyed this book but had to speed read/ skip over the philosophical parts. The hike was explained in great detail in the beginning but the further north you got the less detail you gave. The chapters on the northern states were less descriptive. You got from New York to Maine real fast. I've read many books about the A.T. and that seems to be the trend.
Please Rate A Thru-Hiking Adventure on the Appalachian Trail - Balancing on Blue