Endless Knight (The Arcana Chronicles)
By Kresley Cole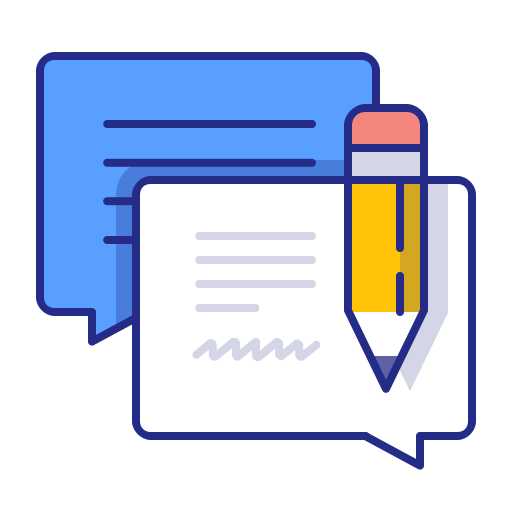 Total feedbacks: 130
★

★

★

★

★

★

★

★

★

☆

★

★

★

☆

☆

★

★

☆

☆

☆

★

☆

☆

☆

☆

Looking for Endless Knight (The Arcana Chronicles) in
PDF
? Check out Scribid.com

Audiobook
Check out Audiobooks.com
★ ★ ★ ★ ★
davina
I love everything written by Kresley Cole, and this book is no exception. I am constantly amazed by her creativity and her ability to suck me into her stories. Her YA novels are as good or better than her adult novels. Can't wait for her next book!!!
★ ★ ★ ★ ★
radhi
I cannot believe Kresley ended this book the way she did!! It's the cliffhanger from hell!! This book had so many twists and surprises, I was totally hooked and read the whole thing in just a few hours. I'm not sure I can wait a whole year to read the next one :(
★ ★ ★ ★ ★
blaire briody
First of all I want to say, I'm twenty three and I LOVE this series. I seriously keep forgetting it's YA. Honestly, this series has spark that some mature series lack. Why? The plot, characters, and it's SO well-written! Now, for my review...

Endless Knight picks up exactly where the Poison Princess left off, on the cliff hanger, after Arther's demise when Jack finally learned that the Princess of Haven isn't exactly HUMAN. It's fast paced, straight from the get-go, especially now that the Arcana are all in play and Evie has made her first kill. The Cannibals that everyone whispered about in the first book? They make their first appearance BUT as Matthew has said before, the fog lies. They're not exactly cannibals for the reason you'd think they'd be. If you had read Kresley's IAD series, they're some overlapping in the way the characters are written. Think: Cruach, the Broken Bloody one.

New Arcana appear in this book, and honestly, you're on the edge of the seat the entire time, waiting to see whose next going to meet the ash face first.

Annnnnd, insert Death. When I started the book, I was team Jack ALL the way. Until a huge secret was revealed that showed Jack isn't as truthful as he needed to be with Evie. Honestly, I get it. I understand it. It's a new world and you only tell as much as a person needs to know... but this? C'mon, cajun, maybe you could've enlightened Evie especially before you took her with you? You could argue that Evie wasn't as truthful to him, especially with what she's fated to do, but the Arcana IS about secrets. Honestly, if this was real.. would you want to know the tarot cards were battling?

*Sighs* At the end of Endless Knight, I'm Team DEATH. Don't get me wrong, Jack is a nice guy but Death? He doesn't hide behind a false face. Once again, Kresley Cole drops a doozy on us, and you're baffled by this. Death? Not a bad guy. I'm usually not one that likes love triangles... but MAN... this one legit has me captivated.

All in all, I couldn't put the book down. It's horror. It's romance. There's premarital SEX *Gasp* It's all you'd want in a book all tied up at the end with a cliff-hanger. Until we meet again next year...
★ ★ ★ ★ ★
akaellen
It it possible to like the sequel to a book more than the first one? Yes, that is the case with secon book of this series. Mesmerizing, amazing,fascinating and want to keep reading when is already ended it. Can wait for next one.
★ ★ ★ ★ ★
melissa yank
Oh my gosh, KC is the best. Her writing is superb! Intensity, humor, love, you get it all!! If you like the world of sci-fi, with a love story and humor thrown in, you should definitely read this series :-)
★ ★ ★ ★ ★
gretchen mclaughlin
Kresley Cole has never disappointed me and this time is no different. I wanted to keep reading this book forever. Waiting for the next one to come out is going to be torture. Keep up the great work, Kresley!
★ ★ ★ ★ ★
donald schlaich
Love this series! Can't wait for the next one to come out. Kresley Cole is a talented wordsmith who paints vivid pictures with her prose. I would highly recommend this series and her Immortals After Dark series.
★ ☆ ☆ ☆ ☆
annouchka
Never want to read another book again. How can a character be so wishy washy? I felt like she pitied Jack through book one then gives him her virginity in book two as an afterthought that she owed him it because she "loved him". Ew!!!! Yet this guy she's been married to for thousands of years that I feel she has stronger feelings for and deeper emotional connections, heck more in common!--she can't possibly give it up to him. Even though he is clearly the better guy. Yeah I really hate Evie and Kresley Cole. And I've read 12 of her books. Boo!!!!! Wish I had bought the print version: I could have used it for fire kindling.
★ ★ ★ ★ ☆
kevin selzer
Finally I got more of my hot Cajun after a long, long year, too bad it was not enough. Death? He reminded me way too much of an IAD male character which I will not name. Death was way to selfish for my taste. Evie & Death relationship? Sorry just did not feel the connection & seemed forced to me. Matthew has turned out to be quite a surprise. I am sticking with my hot bad boy Jack and will anxiously wait for the next one. Overall a great and entertaining read that kept me turning the pages and dissecting every word for clues.
★ ★ ★ ★ ☆
aliya
You can read up the the astricks with no spoilers:
Rather than give a synopsis of what we already know, I'll break it down

Great story, well thought out, lots of chemistry and better flow. There are a few memories but its not as uprooted as the last. You will have a cliff hanger, but I was disappointed by it honestly. Jack, as other reviews stated, 'disappears and comes back' was not random. In fact you learn why things happened and the mess is cleared up. Now as far as people who like him, you'll love it. Part of it is gonna make you sad-but forgiving. Death was good until the end. Everyone developed nicely. Lark (a card)...I like how she started, but her near end was kind of...not where she was going. I felt she would have been stronger if she remained the way she was presented. Evie was a lot more sure, and everything as far as her being this sort of leader, is explained in story and example. People look to her for a reason, and alliances form because of that. So it makes sense unlike some reviews I've read over the internet.

****Spoilers****
-Jack lied about something pretty big that affect's Evie harshly. I came to understand and also forgive him because...honestly, he made the choices before the end of the world. And there are things with Evie's mom that you just know were pushed on him. He also was with Evie so long I believe he really had fallen for her. They are your power chemistry couple. There is some resolution to the back and forth, to their chemistry that you have to read, but then we are left wondering what else he has up his sleeve. There is a first love, sex thing there...which may explain WHY he was after that so much. its a cultural thing, but it was sweet in how it happened. He clearly claims to love her despite how we all know he can be. I believed him.

-Evie fights her nature. While they instantly decide to form an alliance, all people look to her. She learns Jack stole the recorder of her talking to the hermit/author. She kind of grips depression by the balls so to speak. You feel she evolved and whined less. I laughed and cried some. The twist with her character were of her grandma wanting her to be vicious, and seeing how she didn't learn that way made her so different in this incarnation. The ending, the trying to be sexy for death was a bit off, but it works either way.

-Matthew a major twist with him makes you wonder if he knows things so far ahead, that his twist seems like a betrayal.By the end I think it serves its purpose to show Evie peoples true colors. I think he warns her off Jack more because of any pain it brings when she learns the truth while with death. But then that opens her to death, and deaths real motives which are also sweet at first, selfish, and unsettling by the end. His back and forth was a tad tedious for me. The attraction was spot on, but the battle thing, the lack of trust, and the age old owning/owed thing got old. I think Matt saw that, and used it in his scheming.

New characters: many like Lark, the cult mesmerizer (forgot the card name) and tower, joules, lovers...

-Death was great. Now one thing he came out terrorizing her and trying to kill her in book one. He asks, "If I had come to you when your mother was ill, instead of jack, would you have been with me instead of him?-YES. Or, now that you are perfect this time for me I have sworn my revenge on you (an ironic twist), or you would not beg for your life but you would for his?....are all great lines. So we get that desperation he has being unable to touch anyone but Evie, and how he was stolen her as she became the card in a past life. This was very tragic but I will not spoil the how and why. We get this loneliness that leads to his eventual last page actions...and it fell off for me then with him. WHY? He is pushing her to make a choice that does not speak in terms of love, but of selfishness. He was well done, but he had less dark/pull as some of her other bad boys. He was very standoffish and without the touching...it didn't build enough. Like them walking side by side was great but those were to far and few between.

****End spoils***

I think you will love the book. Get it, read it, and enjoy. If you hate jack you may hate him more. Its that we do chemistry not talk kind of thing. If you already don't like jack, you wont now the same, but death will probably turn your head until the last few pages. he fell flat for me at the end but its not spoiled the story.
The story unfolds nice-but flopped by the end. He wants Evie, sexually, and wont do something unless...it was out of character, but then do we really know if he was faking? They are uniquely tied...and Evie is the only woman he can have, touch, or hold without killing her. Right up to the end, I loved death. He's got an old world feel, and I loved their chemistry, but it failed to win me over.
★ ★ ★ ★ ☆
arum
I absolutely loved the first book, Poison Princess. So after having to wait an entire YEAR, I was excited to read Endless Knight. The story started off slow for me and I didn't like how long it took Jack to come around to what Evie is. I gotta say, Endless Knight is a lot sexier than the first book. A few times I wondered if I was reading an adult book instead of a YA one. The story was engaging and exciting, leaving me wanting to read just one more chapter.

**SPOILER ALERT** The part that really irked me was when Evie is captured by Death. She's held captive at his home for months, or weeks (can't remember) In this time, Death and Evie grow closer and we learn Death isn't as bad of a guy as we were led to believe. After hearing the story between him and Evie, I felt genuinely sorry for him. As Death, he is incapable of touching anyone without killing them, something he detests, except for Evie. Imagine that, Death does not like killing. He's angry because he's fallen for The Empress in the past and she's always screwed him over. We also learn that Evie is actually his wife and she had tried to kill him on their wedding night. Death's emotions were so raw and real that I felt sorry for him. He genuinely loves Evie, does anything for her. There is a very steamy chapter between the two of them and I was actually happy for Death, until Evie backs out. I really could not stand her in this book. She says one thing and does another, leading Death on. She was the biggest tease in this book. In no way am I saying that a girl cannot stop a boy during sex if she changes her mind. What annoyed me was the reason behind it. She feels like she'll be betraying Jack if she's with Death. Um...where was that concern when Death and her did some major foreplay? And I'm not talking about just kissing. If she was really worried about hurting Jack, she should have been honest with Death from the beginning and not been intimate with him. It's no wonder he's insane. Even after learning some very shocking secrets about how Jack deceived her, Evie still wants to be with him. I don't know, the whole last half of the book just really ticked me off. I hated how she strung Death along after him living centuries tortured by her memory. It was very heartless. And of course it ends on a cliffhanger so we have to wait yet another YEAR to see what happens.
★ ★ ★ ☆ ☆
meghan dymock
After reading this book, I'm still torn about this series. I don't love it, but I don't hate it either, yet I'm still intrigued enough to continue to read the next book. I hate that I have to wait at least another year for it to come out. Although I must say that the love triangle in these types of books is becoming tiresome! I must admit that I wasn't bothered by the sex scenes, I felt they were pretty tame compared to the IAD series, and I wasn't even bothered by the fact that Evie was having sex at 16 years old because after all she is reincarnated and a very powerful being. However, I was extremely bothered by her having sex with both guys! Evie became jealous when Selena looked at Jack the wrong way (she went ballistic when Finn turned into Jack and kissed Selena), yet she's having sex with someone else! Even though The Devil is her husband, I don't know if it justifies her having sex with him in this life because she never did in any of the previous lives. Also, there was still a lot of background building of this world in this book. So much time was spent on Evie being with The Devil, to the point that the other characters such as Jack, Finn, Selena, and Matt became a second thought or nonexistent. I felt like they fell by the wayside while the author was still trying to build the background of this novel and creating a love triangle. I enjoyed reading about all the characters working together to try to fight or get away from the bad guys. Hated the cliffhanger for the ending.

Kresley Cole has built an intriguing world with this series. However, at times I felt like it read like other series books. This second book left more questions than answers and I hope they are answered in the third book, and I hope that's the final book. I love Kresley Cole! I buy and read everything she writes, but I don't know if I could continue to read this series beyond a third book!
★ ★ ★ ☆ ☆
tamara altman
If you haven't read this book... I don't think I am giving too much away as there are plenty of twists and turns. I read a review just recently where a fan was wondering if Jack could be The Emperor - I absolutely agree that it would make sense. Or perhaps The Sun. Evie needs the sun for strength. I don't know. The author is making it pretty clear that Jack is the as yet "unactivated card" Death and Evie were dicussing and he just needs to make his first kill of another card, hmm, maybe The Lover's, before we will know which one he really is.

My only beef with this book is it being titled for YA when it's really an adult read in so many ways... hello sex scene, nice to meet you. Also, I get the fact that this is a Post Apocalyptic world in which these kids have faced so much hardship and death that they have needed to grow up faster... STILL, Evie, a 16 year old... death supposedly appears 22 or 23. Yet is soooo much older. Yuck. Why didn't she just make Evie 18 and classify this book under what it should have been, an Adult Read? And Jack is how old? Meh.

Rant aside, I really like this author. IAD is a fun series. Most of them are well rounded reads full of humor, adventure, ass kicking, sex scenes where all participants are of age... yeah, that way the adults whom read such books do not feel dirty or embarrassed to be reading about 16 year olds! Yeesh.

I also understand Evie is the main character, I just wish the author had expanded these books with first person perspectives from the other characters also. She could always come back to Evie. Plus, it would be more fun - I get tired of Evie. I want to know The Fools perspective, The Moon, The Tower, Judgement -- I think that would have been amazing!

Still, Poison Princess and Endless Knight appear to be put together well in plot, execution, and copyediting, etc. I liked Posion Princess. I am NOT a fan of Endless Knight. However, I am really hoping book 3 makes it all worth it...

Thanks for letting me vent!
★ ★ ★ ★ ★
natatia
Love this book! I couldn't put the book down and finish it too fast. I have always liked Kresley Cole's books and this series are just as good as any of her other books. Thank you for a great read. :)
★ ★ ★ ★ ★
aida
It had more then ever expected and I loved it. But Evie needs to keep her priorities in check and not change her mind at every revelation that is tossed her way!! I hate that she can't decided for Jack or for Death, girl choose one before you're branded a slut!

An awesome book! It will have you hooked the moment you open it. It's just like Kresley's IAD series but for teens!!
★ ★ ★ ★ ☆
deborah simon
Unexpected twist and turns. Very entertaining. Dislike how the author leaves the end of the book hanging. It is very inconsiderate. Like watching a movie in the middle and it ends. Nothing is resolved.
★ ★ ★ ★ ★
suzanne
SON OF A MOTHER TRUCKERRRR!!!!!! I literally JUST finished it and I. AM. SPEECHLESS... Minus the expletives. I won't make it till next year... C'en est fait de moi!!!! I'll write a real review once I've calmed down....
★ ★ ★ ★ ★
doreen raia
This book had so many twists and surprises, I couldn't put it down. And bad Kresley for ending it at that point. I CANNOT wait another year for the next book. I will literally go moitier fou. I love how Evie really tries to be so 'good'. And that everyone else isn't what they seemed. I had decided to dislike Jack at the end of Poison Princess. And since this book literally picks up where the first left off, well, you should really read the first in the series to know what I mean. I feel a little nicer towards him, now. But I'll make a more informed decision once I learn HIS endgame. Because things are never as they seem. Kresley Cole is by far my favorite author. Steamy and sexy Heroes. Sweet and Sassy Heroines. Very little in the book that I disliked. But I'm me, read it, decide for yourself. And heck, we can discuss it if you'd like.
★ ★ ☆ ☆ ☆
jason d
I thoroughly enjoy Kresley Cole books. I have read every single one since she first began writing. However the Arcana Chronicles was sadly one of those books that just didn't see me ignoring everything else in order to read it. It was a case of start, put down and leave for ages before returning to it. This rarely happens except with books that dont really interest me. Towards the end I managed to read right through without interruption. For me, the style of writing found in the Demonica, the Highlander and Pirate books were more to my liking.
★ ★ ★ ☆ ☆
charu
So, this was unexpected. I guess I hadn't really thought that this was going to be a GAME that was played over and over again, for generations, with each Arcana or Tarot character trying to kill each other each time until only one is standing (I am definitely not a fan of re-incarnation love/hate stories or destinies being fated for destruction). I wasn't really thinking it would follow the typical second book template of separated lovers, lots of traveling and the introduction of the love triangle, yet it does. And I didn't think there was going to be descriptive sex scenes, especially not with two different guys. And there are. I did expect a complicated, well written story with intricate characters and an baffling plot that would blow my mind - AND IT DID. So I hated it and I loved it, so three stars it is!

Jack and Evie are reunited at the end of Poison Princess when he sees her in Empress form killing the Hermit and looking all wrathful and evil. After freaking out that she left and discovering it was because she thought he had cheated on her with Selena (it was Finn playing a trick) Jack is ANGRY. Then he sees that she is not human and he is repulsed then baffled. He still desires her but feels she no longer needs him, until he sees that she calms the raging wrath inside her and keeps her the gentle Evie.

Evie realizes that she has acted badly in previous games/lives and is determined to change this time. She convinces other cards to become allies with her against Death vowing not to kill this game and to end it so that they don't have to play this barbarian game anymore. Then Death kidnaps her and separates her from Jack and she is determined to kill him if given the chance.

Only not everything/everyone is as they seem. There is ALWAYS at least two sides to every situation and Evie soon learns that people she trusted have harmed her and Death is more to her than she had ever dreamed - literally. Matthew has shown her quite a few selected memories from her past with Death, but in her time with Death in his home, she has remembered more on her own and has spent time with him and realizes her own behavior has been just wrong and evil towards Death. Now she is confused between her feelings for Jack and her desire for Death.

I didn't like this one as much as the first one which was dark, but not skanky. It was action packed but I hated the love triangle and the sex with two different guys turned my stomach. Would Evie like Jack having oral sex with Selena? The back and forth feelings just make me angry. While I will admit, Kresley Cole has a great imagination, I really think she should have made the characters at least 18 (not having sex at 16!) AND categorized it as New Adult not Young Adult. so saying, MOM ALERT****************This one is MUCH MORE sexually graphic with descriptive sex with a 16 year old(!), oral sex with a 16 year old and a 22??? year old? and some profanity. Not appropriate for all ages Recommend for mature YA - 17 years and older.

Would I/Did I buy it? Yes Hardcover
Would I read it again? Maybe for Review
Would I recommend it to friends? Yes, to NA readers
★ ★ ★ ☆ ☆
james sullivan
I had anxiously been waiting all year for Endless Knight. Sadly, it was a huge disappointment. While Poison Princess was an interesting and unique read, EK was your typical cut and paste YA dribble.

Wishy-Washy female lead: check
Love triangle: check
Rich, handsome and misunderstood loner: check
Disappearance of other player in the love triangle: check

I could keep going, but I don't have all day. I really hope that Endless Knight was suffering from "second book in an installment syndrome." Hoping that the third book goes back to what made Poison Princess an amazing read.
★ ★ ★ ★ ☆
cathrine prenot
The Poison Princess, the first book in Kresley Cole's Arcana Chronicles ended on a cliffhanger. Let me get this out of the way- The cliffhanger in Endless Knight is more intense, jaw dropping and a doozy of a doozy cliffhanger that may have readers in shock and perhaps anger at Kresley. But this event really turns this story on its ear. The world and the writing is unlike anything I've read by Kresley. Endless Knight has a very different tone and way with words and dialogue that may make readers scratching their heads, wondering where Kresley is taking the heroine, Evie. What Evie goes through is very intense, and at times heartbreaking because she is truly alone in this dangerous world where survival is barely living because if the zombies don't get you, the cannibals will or the weather and lack of food and water may do you in.

Evie is a much stronger person after the events in The Poison Princess. She has come into her powers of manipulating plant life, and has a motley crew of others like her. Her off again, on again love interest, Jack is the only normal human of the bunch and he still frustrates Evie because he's hot and cold toward her. Not that they have any time to work out their problems or time for romance because they're being stalked. This time around the hungry hoard of mindless zombies that roam the land are still a nuisance but it's the cannibals, the humans who want fresh meat they have to keep their eye on. There's also Death and his supernatural minions charting Evie's every move. Death has special plans for Evie. She has this connection to him, and those reasons are revealed in strange dreams. All she wants is to find a safe place and hopefully locate her grandmother, as well as try for some sort of future with Jack.

Things go terribly wrong for Evie and her crew. They're kidnapped by cannibals who'll eat the boys and keep the girls for their own sick pleasures (and may still eat them). But Evie is saved by Death and taken to his fortress for his own purpose. Death hates Evie and wants to kill her, but only on his terms. Evie finally figures out why Death is so full of rage against her, and it's not just because there can only be one victor in this game. She and Death have a past (Evie has a few past lives, while Death is centuries old). These enemies have a bond, and it's nothing like Evie has with Jack. Evie has to decide if she'll allow Death to court her , or stay true to Jack. But Death is seductive and powerful and won't rest until Evie succumbs to him so he can rule the word.

Endless Knight is one trippy book. The cannibal element is bigger this time around, and I won't be eating lasagna for a while (you'll understand this when you read). Kresley has written a more gruesome, electric, sexual and very X-Men like plot with tones of Stephen King's The Stand and Cormac Mccarthy's The Road, much like in The Poison Princess, but on a more disturbing level. That feeling you had while you read or watched The Road is the same as you read Endless Knight. The Poison Princess was more along the lines of a young adult post-apocalyptic tale, but Endless Knight is more horror with a mystical element. It's also a game changer, and Death is the main catalyst who changes the rules. Death speaks in riddles and a ye olde type of language that at times had me confused. I had to re-read what he was saying. I would say this was on purpose but it got to the point where I wanted him to silently brood rather than open his mouth. The way Evie gets him to silently brood gives the book some lighthearted moments that leads to a few sexual charged interactions between the two (poor Jack).

The last thirty pages is a big big shock, like an uber "OMGWTF is Kresley doing?" shock, but you'll be invested and anxious to read the next installment.

Well played, Ms. Cole *Shakes fist*.

Katiebabs
★ ★ ★ ★ ★
suvicatriona
I finished listening to Endless Knight at work on Friday (February 16, 2018). It only took about 2 1/2 days to finish listening to the story and I immediately started the third book in the series, but onto my quick review of the second book.

Kresley Cole definitely has built up this amazing dark twisted dystopian world even more in Endless Knight. She's even threw even more drama and a crazy twist at the end that I wasn't even expecting. This is just of many reasons why I can dive into anything that Kresley writes and know I'm going to have a hard time getting back to reality.

It also didn't help that the narrator, Emma Galvin, of Endless Knight made it hard to get back to reality as well. She definitely made the story and characters come to life in my head. I've been wanting to listen to the third book, but I have to take it slowly otherwise I'll finish these books too fast and want more afterwards. Nope. Taken it slowly and plus I have 40 hours in a week at work. The perfect time to listen to Emma Galvin narrate the Arcana Chronicles.

Evie is definitely not the scared little girl in Endless Knight. She's matured quite a bit since the first book because now she's grown into the Empress. She's afraid though that she'll turn into the 'Red Witch', but she's learning to deal with it. She doesn't want to be apart of the dark game to kill off other card characters, but she's had to, to save others from the craziness of the cards. I'm really enjoyed reading her character in the second book.

Jackson Deveaux grew on me in this one too, but at the end I was aching for Death (or otherwise known as Arik). Fair warning there's a cliffhanger at the end of the story that will leave you wanting to read the next book immediately, especially learning why Death has it out for Evie. Poor Evie. She goes through a lot in this story because Kresley doesn't ever make it easy for the characters. Arik is one sexy character though who definitely fits the Death character very well.

I also thoroughly enjoyed learning more about the other cards in the story and I can't wait to see who has alliance with Evie and her gang even more in the next story. Nope..not giving anything away.

This was definitely a great sequel to the first book and I'm anxious to find out what happens next with Evie, Jack, Arik, Matthew, etc. I give this book 4.5 stars and highly recommend it to readers of the Young Adult Dystopian genre of the mature audience because there is a sex scene in the story. These characters are very mature, but they have to be in the setting they are in, unfortunately.
★ ★ ★ ★ ★
whit
I didn't love Endless Knight as much as I did it predecessor, but the difference between how much I loved each is so minute it's like comparing the love of Hershey Kisses vs. Hershey Chocolate Bars.

Now call me crazy, and I am sure many will, but I don't like either lead male characters. I find them both abusive and hold Evie back in some way. Jack was starting to redeem himself except he was still treating Evie like she was a fragile flower when she so isn't. Not to mention he is an alcoholic, which yeah that's a great guy to start a healthy relationship. Then there is Death who is centuries old pining over a little girl, and he can't get over things done in past lives. Issues much! Don't get me started on the torture cuff; WTF was that! Yeah, not a fan of either. But I am a massive fan of Evie. I love her strength of character and her ability to stay on the right side when everything is driving her to do the opposite. She has a lovely heart that is pushing her to do what is right, in a world that has gone drastically wrong.

It's an excellent story, and I can't wait to jump into the next one. Which lucky me I already own. The story is thrilling, full of passion (in a PG13 sense) and keeps you enthralled from the first world. I loved it.
★ ★ ★ ★ ☆
auburnlibby
On this next installment of The Arcana Chronicles, the story centers around Death, one of the Arcana that was persistent on reminding Evie, the Empress, that he will kill her. But, everything never happened because instead of killing her, he took her with him on his place together with some Arcana which includes The Devil. Evie also discovered what kind of history they had and it was something more of what I guessed.

I liked this book but I'm kind of disappointed with Evie. I'm looking for the crueler Empress that Evie seen before – her in the other past games – but in this book, she was trying to stop herself from being the same Empress again. Because of it, the excitement I've felt with the story lessened and it was only saved by the presence of Death in the story.

I started to liked Death on this book and I couldn't stop myself comparing him to Rhysand of ACOTAR. Right now, both of them are my top book boyfriends. For Jack, I just don't like him that much and I'm really hoping that Evie will stay with Death on the following books in the series.

On the romance side, Evie is in love with Jack but being with Death, she can't ignore the pull they have. Later on, she discovered that both of them have an history of being a lover – well, it's more than that which made me think that it was a little bit sad to know because in this game, they would need to kill one another and only one was supposed to live.

The writing style still never failed to suck me into the world where these Arcana are currently fighting to stay alive. The actions still makes me excited and jumped into different conclusions on what would happen next. Though, some parts was a little slow but it was mostly the part when they were travelling and no walls was still blocking their path.

Overall, this book gives an overview why Death has a dark and bad image on the first book. This was enjoyable to read and I'm recommending this book to anyone who likes to see what will happen next to Evie, Jack, Death, and the other Arcana that we've seen from the first book in the series.
★ ★ ★ ★ ★
barbara solarz
We are The Unofficial Addiction Book Fan Club, to know more about this book, go to the post in our website.

"My relationship with Jackson had felt fated. Whatever I had with Aric felt . . . endless."

The Poison Princess, first book in The Arcana Chronicles, was all about Evie finding herself, knowing her role in the Tarot game that started with The Flash. However, the Endless Knight is all about passion and Death. We are madly in love with it and we couldn't help giving the Endless Knight five gorjuss dolls.
Endless Knight picks up directly where Poison Princess left off, and it's like you never stopped reading.
As you now, Evie's world is full of danger. Not only because it seems that the Apocalypse arrived and everyone's going crazy about it, but because the Apocalypse created horrific creatures that in this book seem to be stronger than before. Why? Because of the rain. Baggers seek blood and the rain's the only thing that gives them their strength back, being more murderous than before. Teethers are getting hunger, and the mountains have barely food. But what's wrong with the cannibals in the mountains? They eat the person alive thanks to the Hierophant.
Overall, everything gets more dangerous and more spooky. However, the romance keeps flowing and we get introduced to a hot passion and an undeniable sexual attraction that makes you stop breathing.
Don't worry, ladies, we have our Cajun back. Jack's back and afraid of the things he cannot explain. He's distant with Evie and even arrives to a point of even hating what Evie is, what broke our little hearts in two.

"I never stopped liking you. Even when you were warding me away with the power of Catholicism."
"Can't help the way I was raised—anything supernatural is supposed to be either a miracle or satanic."
I rolled my eyes. "And you're still trying to figure out which I am?"
"Non. I'm trying to figure out if I'm still Catholic." He grinned that heart-stopping grin."

Despite this, they find each other again and it's magical! I absolutely missed him. Although in this book we learn some things about him and Matthew that makes us want to not like them at all.

"There was French kissing, and then there was Cajun French kissing. Spicier, harder, wilder."

And we also get to read those scenes between Evie and Jack that creates an smile on the reader.

"That tape was private!"
"You'd tell this Arthur guy, a stranger, our story?"
"By that point, I was fairly sure he would never tell another soul."

Oh, Book Addicts, you are not going to believe this, but I think I'm considering being team Death. Oh, boy, you need to read his story, how he really is and the hot mess he is. I wouldn't mind meeting him, If I were Evie. Right now I have a turmoil of feelings. Too much. But one thing is clear: Evie and Death's story is bloody beautiful!
At first you don't like him. Why is this man trying to steal Evie from Jack and who the hell he think he is? Not only he has a powerful impact in everyone, he's Death, he kills with his touch! But he oozes attitude, like I-don't-give-a-damn attitude and I-can-do-whatever-I-want. He treated Evie cooly and that would give us goosebumps. However, the major creepy and scary goosebumps giver was Ogen aka The Devil. But we'll get to that.
Death brings Evie to his house, that has all the luxuries one could imagine after an apocalypse, and puts something in Evie's arm to prevent her to use her powers. Yep, trapped in Death's house with a traitor and The Devil. While Evie plans to kill Death in order to return to Jack, she gets to know him better and playing to seduce a hot man like Death can backfire your intentions. And that's the point YOU start to dream about Death, because, Book Addicts, he's hot, sexy, a gentleman, with a clear education, an accent and being an endless knight. He has some issues, like killing people with his touch and being Evie the only person he can't kill and the hatred he processes towards Evie. That's the definition of hot mess.
So Evie starts to meet Death, at first a fierce Death always ready to bolt from Evie's side and stubborn to remember what Evie was and what she did to him in another life.

"Just because you're a gutless harlot doesn't mean I won't find your... attributes attractive. I might be immortal, but I'm still a red-blooded male."
"Harlot? Who talks like that? Father Time, meet the Flinstones."

Then the sexual tension, the passion and attraction is too much. Even for us. And it was sad knowing what the Empress from the past life did to Death. Who was supposed to be evil looks like it's not and behind all that hatred is a lonely boy who wants to no longer feel empty inside and alone. And that's when the love triangle starts. Book Addicts, If I'm totally honest I think I even like Death more than Jack. However, I'll need to read the following book to decide, officially, which team I'll pick.

The idea that someone like him might be lonely made me think of him as, I don't know, more human. As if he were a normal guy in his early twenties, maybe a former college student just trying to get by.
When he was anything but. He was the Endless Knight, an immortal killer. He probably preferred being alone, lacking the need for companionship that I had.

And we cannot forget our beloved Matthew and Finn. Matthew keeps being as crazy as always, with his senseless ramblings and confusing predictions that makes us laugh and reminds us a little and helpless boy. You cannot help, but love him.

Trying to draw Matthew into our conversation, I said, "look, here's Matthew's." I pointed out his card; on it, a smiling young man with an oblivious expression walked a desolate land, carrying a rucksack and a single white rose. A yapping dog nipped at his heels.
Matthew tilted his head at the likeness. "In a place where nothing grows, I carry a flower. The memory of you."
I smiled at him. "That's so sweet."
He frowned. "That literally happened."
"Oh."

Finn keeps bringing the fun and the laugh to the story, with his jokes and his Tarot nature that makes him do things that end up being way too funny. Selena keeps being Selena, although she backed off and didn't tried to steal Jack again, we discover new interesting things about her and she changes a little bit: meaning she almost likes Evie. Then there's Lark, a new member in the Evie's group. Like Matthew says: Good. Evil. Good. Evil. There are moments when you like and totally can picture her with Finn. And then there are moments when you simply hate her for her actions, although you like her style. So emotional roller coaster mode on. And the last character, Ogen, The Devil, gives us the creeps. Is bad enough to relate him to Lucifer and listen him say things "like feast of bones", but living near him? Not cool. It's doomed: something bad has to happen.

Rolling my eyes, I picked up the Devil Card. "So, this is Ogen, a.k.a., El Diablo. He allies with Death. He's got throns and hooves like a goat man, but his body is all ogre -with superhuman strenght. His call? I'll make a feast of your bones."
"Ogen, the ogre?" Finn raised his brows. "Really?"

Like the Poison Princess, the ending of this book is epic and you can only re-read it, wanting to read more and knowing what's going to happen after this. And it was about time to go after The Lovers. I was waiting for this to happen for the very first page of the second book. They deserve it.

Pacing the room, Aric said, "You never gave your heart before. I was convinced you didn't have one."
I pulled the sheet over my chest. "I do, and right now it's breaking in two."
"Why is it that the first time I've vowed retribution agaisnt you, it's the one time you were born like this? With honor and empathy? The sole time you are perfect for me-and you you're in love with another man!"
I whispered, "I'm so sorry."
"After the Flash, if I'd gone to Haven and protected you and your mother, would you have chosen me to love?"
Before being on the road with Jack? Before learning what a complicated boy he was? Before he'd saved my life? I had to answer honestly, "Yes."

Once again, Kresley Cole did an excellent job. A mind-blowing, sexy and amazing plot full of action, betrayal, passion, mystery, adventures, romance and Death scenes, that would make you have an insane amount of feelings and would captivate you from the first page. I can definitely say that I'm hooked with this story, for its romance and passion and for the same reasons I loved the first book.
Like I said to Rosa, I'm super excited to share Kresley's story with you, Book Addicts, and you need to read this book. Because of Death. Because you would want to re-read the whole story, but mostly the ending and Death and Evie's scenes. It would rock your world, Book Addicts!
We have to thank Brooke, Kresley's assistant for sending the beautiful books you can see in our site, both the Poison Princess and Endless Knight, Kresley Cole for the books and sharing this wonderful story and Simon & Schuster. Thank you for letting us read this incredible story, making them our favorite series.
We also wanted to tell Kresley that we cannot stop thinking about the ending, and that we need to read the third book. Because we believe it's going to be full of awesomeness like the other two and because we cannot keep speculating who's going to appear next, although, Book Addicts, we have the feeling we are going to meet the Emperor.
★ ★ ★ ★ ☆
mrs harris librarian
Well, Kresley Cole certainly knows how to keep her characters on their feet. After an exciting introduction to the world of The Arcana in Poison Princess, she doesn't miss a beat when Endless Knight starts. Jack has been blindsided by Evie's secret and her abilities, and he's not entirely sure what to do.

Evie is learning more about this deadly game and her abilities as she draws allies to her side. But when Death catches up to them, he isn't anything like she expected. Evie and Death, they have a history, a long and deadly one that she is going to have to face head first if she's going to escape.

Death knows all her secrets and all her tricks, and he's prepared. What he isn't prepared for is Evie. Evie isn't like the past Empresses, and he finds himself falling for her in a whole new way. And Evie isn't immune to his charm. With several of the Arcana already fallen, she finds herself in the middle of a potential love triangle.

Now, I'm not always a fan of love triangles, but this one was a little different. Her feelings for Death belong to the Empress, while her feelings for Jack belong to Evie. She will have to find a way to separate the two, and she needs to do it quickly. The lives of her friends are on the line.

I loved getting to know Death better. His character is one of more fascinating ones so far, and I'm really excited that we may be seeing more of him. There's a ton of growth and development for everyone in Evie's circle that really keeps things moving. And Kresley Cole doesn't skimp on the action. Holy cow does a lot happen. I devoured this book.

**I voluntarily read a review copy of this book**
★ ★ ★ ★ ☆
kat hewes
And the plot thickens, to an insane degree! I definitely liked the second book way more than the first, for multiple reasons that I'll get to in a minute, even though at times it still drove me crazy. The story was complex and engaging, full of action and twists I didn't see coming. I really liked how we were introduced to more, powerful cards and saw more of this truly terrifying world. Characters were really good, and while I'm still struggling to enjoy Jack as a character, admittedly his temperament and attitude seemed to have improved. Mostly. Evie is still a great lead character and I loved following her journey. But my favourite by far was Death. He was a big surprise and I loved everything we learned about him. Such a tragic character! I wasn't a huge fan of the ending and what it will mean for the characters, but I do want to see what some of the remaining cards are capable of and want to see how Evie will grow as a character. Plus I want to know more about Death! The series is getting a lot better so I look forward to seeing what the ominously titled third book will hold!
★ ★ ★ ★ ★
effie
Let me put this in the simplest words possible:

I'M ADDICTED.
THIS IS BRILLIANT.
GIVE ME MORE.

I surprisingly hadn't heard of the Arcana Chronicles until about a month ago when the lovely folks over at Sullivan and Partners contacted me, offering me the first book, Poison Princess. While I struggled to get answers for half the book, it was brutal and fascinating and SO UNLIKE any fantasy world I'd read about, with SWOONY BOYS and POWERS and MURDER, and I might've fallen head over heels.

As soon book two downloaded onto my Kindle (thanks to Sullivan and Partners) I dropped everything else and opened them with my Empress Claws.

Picking up a few minutes after Poison Princess, (dear folks that waited a year – HOW?) Endless Knight takes you further into the world after the Flash (the apocalypse) and introduces to you more and more complicated, powerful Arcana.

Let me explain the game to you.

Every few centuries, twenty two reincarnated teenagers are chosen to play a game with life or death stakes. They are versions of the Arcana Tarot Cards, hand touched by the Gods to be powerful, and ruthless. The Game can only have one winner. The Prize? Immortality, at the cost of killing everybody else.

"How could I dream of kissing him, when he dreamed of killing me?"

After shocking revelation of who she REALLY is, Evangeline Greene – Empress and Poison Princess - continues on to find her grandmother, and survive this new harsh world. Death torments her inside her head, the other players she is travelling with can decide to kill her at any moment and steal her powers and there are cannibals and bagmen on their trails.

The only boy she has ever really been attracted to, Jack, hasn't spoken to her since he saw her turn into The Empress and murder another player, and her only friend, Matthew is spying on her for death.
The Arcana Game was never harder.

I LOVED EVERYTHING ABOUT THIS BOOK, And here is a list for you:

1. The WORLD (GAH. BRUTAL. AND BEAUTIFUL.)
2. The Complex Characters (I have fallen in love with ALL of them)
3. EVIE AKA THE EMPRESS (She is so BADASS, I'M DYING.)
4. THE SHIPS!
5. THE POWERS.
6. THE FACT THAT THIS IS BASED ON TAROT CARDS
7. EVERYTHING, OKAY? EVERYTHING.

The only thing I don't do is ship Death and Evie. I LOVE MY INTOXICATED, COMPLICATED, CAJUN JACK WITH EMPRESS EVIE AND NOTHING CAN EVER SINK THIS SHIP OF MINE.

All in all, a series I would DEFINITELY THROW IN YOUR FACE (as a part of my recommendation process)

GO READ IT. #AllTheStars
★ ★ ★ ★ ☆
louisa reid
This was a good continuation of this series. I continue to enjoy this YA post-apocalyptic series where certain teens end up representing tarot cards and end up developing special powers to represent these tarot cards in a game to save or end the world.

I listened to this on audiobook and the audiobook is well done. I think the narrator does a good job with different voices and conveys emotion well.

This book focused less on what is happening in this post-apocalyptic world and more on the interactions between Death and Evie. We also meet a number of other Arcana which was interesting.

I am a bit worried that this series is turning into your typical YA love triangle type of deal. I am not a huge fan of love triangles. I plan on reading the third book and seeing where the story goes, but I am a bit leery because of where this book ends up.

Overall this was a good continuation of the Arcana Chronicles series. I enjoyed some of the new Arcana we meet and enjoyed the action scenes. I was a bit disappointed by the introduction of a love triangle of sorts. However, I am intrigued enough by the tarot card theme that I will read the third book and then decide whether or not to continue the series.
★ ★ ★ ★ ★
manasa kanthamneni
The second book in the highly well written series by Kresley Cole continues the adventures of Evie, Jack, and the other Arcadians as they traverse through their deadly new world. Now that they have officially joined up with others, Evie is determined more than ever not to fight in the games and start a new life with Jack. However, elements stand in the way, particularly since Death isn't willing to let her go.

I love love love this book! Just like the first book, I finished this rather quickly. I love Cole's ability to pack so much information but still keep things going at such a speed that it doesn't even feel like a long book.

I was excited to take a look at Death, and every moment that Evie spent with him had me biting my nails. I'm totally team Jack here and the fact that Evie had history with Death – or rather the Empress had history with Death – made me nervous! But Cole did wonderfully giving us his backstory and seeing the way that he transformed from a villain into another pawn of the game, which I think was made easy from the first book. Seeing Death trapped like Evie brought out a soft side to me, but I'm still #TeamJack.

More character flushing and more action. It's the apocalypse but the world hasn't seen the end just yet. I am curious, though, how things are going to end. Can Evie stop playing the game or is she setting herself up for failure? Can she and Jack have a future in the South – now formally known as the Ash? Can she have a future with Death? There are just so many ways that this thing could end and I'm just tickling to see what Cole does with it and these characters.

Highly highly recommended!
★ ★ ★ ★ ★
cathy o gorman
This book introduces the series' major love triangle, and I think the author does a great job of giving readers a lot of fodder for choosing sides as the series progresses without making Evie come across as unfaithful.

I really dig the way the apocalyptic world and the battle of the arcana are melded together. Other Arcana are joining in with Evie and Jack, providing a lot more conflict and danger. Allies aren't always what they seem, and neither are enemies. And while the game goes on, there are still the Baggers (zombies), slavers, and cannibals to worry about. Just very well done.

Overall, loved this book. Strongly recommended.

I borrowed this audiobook from the library. This review was written for the blog at PureTextuality.com.
★ ★ ★ ★ ★
ktrnmy
ENDLESS KNIGHT - Book Two of the Arcana Chronicles
By: Kresley Cole

Since I read quite a few books for authors who exchange a free copy of their book for an honest review, I do not buy a lot of books anymore. However, when one catches my interest I can't stop myself from buying it. I purchased POISON PRINCESS for only $4.99 which was the special cover price. How could I possibly resist an interesting book at such a great price? Anyway, as it turns out, that was a terrific marketing strategy by the publisher since I have now purchased books two and three in the series.

ENDLESS KNIGHT begins at the exact moment that the first book ended. Evie has just killed a budding serial killer who also happened to be one of the Arcana. He was "The Hermit."

Jackson arrived on the scene just in time to witness the full majesty and horror of her powers. Jack, being raised Catholic, crosses himself and Evie is horrified to realize that he sees her as evil. Her fear that she is a monster seems to have been confirmed by Jackson's reaction.

Evie, Matthew, Selena and Finn are all Arcana. They had been keeping their powers secret from Jackson throughout their travels. Now, however, their secrets have been revealed. Since he had witnessed Evie's powers, they decide to disclose everything to him. Evie believes that he will now abandon her and that it would be safer for him if they parted ways forever.

Evie had left the others after she saw Jackson kissing Selena and Finn admits that it had been him kissing Selena and that he had used illusion to make himself look like Jack.

The group agrees to a truce and reunite. However, Death is stalking them and he is determined that Evie will be his.

Magic, romance, supernatural powers, telepathy, love, hate, lust, friendship and betrayal all take place in this novel. There is never a lack of action in ENDLESS KNIGHT.

The question is: Can good triumph over evil? And, who is good? Who is evil? Sometimes it is not easy to tell the difference.

Most often the first book in a series is the best book and the sequels pale in comparison. This is NOT the case with 'Endless Knight'. This book is actually better than 'Poison Princess'.

The author does a terrific job of delving into Death's psyche. He may not say much about his past or ever talk about his feelings, but Evie is able to discern quite a bit of information from his body language and from the way he lives as well as by the objects he chooses to surround himself with.

The author also does a truly admirable job of proving that just because someone acts and speaks a certain way, it does not mean that he/she is necessarily irredeemable. Who would have thought that the reader would come to empathize with Death? Well done Kresley Cole.

I do not want to give away too much of the story with my review, but I will say that this is one action packed and surprising novel.

It is full of everything bad that could come about in a post-apocalyptic world. There are zombie-like creatures called Bagmen who crave any form of moisture, including blood. There are cults, cannibals, evil militias with hidden agendas and the fate of this messed-up world rests on the shoulders of 22 teenagers who each represent a card in the Tarot Arcana.

Each teen has powers and flaws associated with the tarot card they represent. The major players are Evie (The Empress), Aric (Death), Matthew (The Fool who is anything but), Selena (The Moon) and Finn (The Magician).

The game is being played whether the teenagers want to be part of it or not. Only one can win and be the victor who claims the prize of immortality. The only way to win is to be the last Arcana left alive and everyone wants to survive. Alliances are formed, but how can they trust each other when they know that only one can be the ultimate Arcana?

Tense, exciting and wickedly pulse-pounding, ENDLESS KNIGHT is an excellent read with a nail-biting cliff-hanger ending that will leave you on the edge of your seat. Happily, the third book in this series has just been released. I am excited to start reading DEAD OF WINTER.

I give this book a rating of 5 out of 5 stars.

To find out more about this author, visit her website at www.kresleycole.com

To find out more about this series, visit www.TheArcanaChronicles.com

To read more of my reviews, visit my blog at amiesbookreviews.wordpress.com
★ ★ ★ ★ ★
varun
"come, touch, but you'll pay a price."

Excuse me while I pick my jaw off the floor. Endless Knight is a game changer. I didn't have any expectations when I went into this book besides just wanting to learn more about the Arcana and how the "game" worked. This series is unlike anything I've ever read before. Not only is the mythology of all the players fascinating, but I ended up doing something I have only done in books twice before. Changed teams. Don't get me wrong, I actually feel more for Jack in this book then the previous. He was less of a jerk and more of a redemptive kind of hero, but he pales in comparison to Death.

"the boy called death is so full of…life."

If you remember from Poison Princess, Evie had one of the players, Death, chirping in her ear, threatening her, typically being a pain in the ass. At first I was just under the assumption that he was the villain of the story, but I was SO wrong. Death has an agenda of his own that changes everything I thought about this series. After learning more about him, his story, and his endless history with Evie, my feelings did a complete 180. Death is kind of sad and misunderstood and so different from Jack. I know most people aren't a fan of love triangles, but I happen to enjoy them very much, especially when each potential couple has so much potential. I literally have no idea which way Evie will go.

"my relationship with jackson had felt fated. whatever i had with aric felt…endless."

I honestly can't get more into detail without spoiling this book but it was damn near perfect. I am still so impressed by Ms. Cole's ability to weave a story with this much mythology and detail and manage to keep it from becoming too much or lacking in areas. The characters have continued to evolve and I love seeing Evie tap into her Arcana powers. She's powerful and seductive but still tries to keep her humanity. Dead of Winter is one of my most anticipated books of 2015 and it cannot come soon enough.

4.5 stars*
★ ★ ★ ★ ★
paulina jaime
Hot dang, I love Kresley Cole! Must read before you die. I devoured it just like the first book. Never have I doubted who a main girl would end up with until I read this. Even when reading the Twilight series, you can just tell that Bella would end up with Edward no matter what. The way the author wrote the story, and all of Bella's emotions lead straight to Edward. (I was team Jacob and even I knew that was not meant to be) But in the Arcana Chronicles, all bets are off! Evie sincerely develops feelings for another guy! And boy, what a story! I about died. Loved it, loved it, LOVED it!

Typically when a love triangle happens, I'm rooting for one of the guys, but not in this one. I'll be heartbroken regardless of who she ends up with. Ugh, Aric or Jack. Jack or Aric. If I'm this torn up over it, Evie's got a hot mess on her plate. But what a mess to be stuck with ;) I'm predicting that one of these guys will have die sacrificing themselves to save Evie or something because there is no effing way one of them will back off.

So the way the love triangle goes down is wicked. Totally makes sense why Evie ends up feeling the way she is. Just about broke my heart to hear Aric's past and to know why he does what he does. I'm so glad I waited till book 3 was written to read this 2nd book because the way book 2 ends – wowzer! Would have been torture waiting for that next book to come out.

I love Kresley Cole's book and see similarities with her Immortal After Dark series. IAD series is leading up to a supernational factions war, fight to the death type of thing, but the focus is more of the adventure of how the couple hooks up. The type of guys found in the IAD remind me more of Jake but Aric's type of character can also be found.

Don't know how to hide spoilers on an the store review, so see my profile's website link for spoilers.
★ ★ ★ ☆ ☆
shawn lenker
4 Stars

I really enjoyed the first book in this series "Poison Princess" and looked forward to this book a lot. And it lived up to expectations , a 5 star book all the way until... the last few pages. Then Evie and Death both did a 180 and became totally different characters. People I couldn't like or sympathize with at all. This ending damn near ruined the entire book for me. It seems unnecessary and forced.

*** Warning spoilers ahead ***

Evie finds out that, Jackson and Matthew,the two people closest to her have betrayed her. And continuously lied to her.

Despite having been married to and betrayed by a past life Empress, Death still aches for her. She is the sole being on Earth that he can touch without killing and he has spent thousands of years longing for her. Against all odds Death and Evie not only develop a deep respect for each other but actually fall in love. The romance between Death and Evie is well written and flows smooth and easy. Evie matures as her feelings change and grow as she gets to know him. She goes from fearing and loathing Death, the Arcana, to caring for Aric an honorable and lonely man. While he realizes Evie is a compassionate and humane Empress.

May be this time fate will be kind. Maybe the game can be stopped. Maybe they can both live. Maybe they can have a real marriage, a real life.

Even though Evie still has feelings for Jackson they decide to consummate their marriage. Then in the middle of making love Evie decides not only does she want to slow things down with her husband but she still loves and wants to be with Jackass... umm Jackson. WTF!!! Then to rub salt in his wounds she wants Death to help save Jack. He agrees but only if she is his wife "in every way". I repeat, WTF!!!

Disappointed, confused, angry. I'm still not sure what to think or feel.

Please,please.please let the 3rd book return the Evie and Death that I fell in love with. Reward my loyalty with a book worth waiting for, worth reading.
★ ★ ★ ★ ★
rinabeana
Going into POISON PRINCESS I couldn't help thinking Young Adult—this is going to suck, but Kresley Cole's writing quickly won me over to Evie's side, and then Emma Galvin sealed the deal with her mesmerizing narration. And now, here I am, completely committed to this series, and putting my stamp of approval on book 2. The characters show a level of maturity that I never expected from this genre, and there was even a sex scene in this installment. Yes folks, don't let these teenagers fool you, this is grown up YA at its best. The author does such an amazing job of making readers dislike Death that when the love triangle began to develop I was convinced that nothing could sway me from Team Deveaux. Well, now I'm eating crow because Aric was so skillfully fleshed out that the Cajun is just a distant memory. Jackson who?

For a girl that doesn't want to play the game, Evie sure is racking up Arcana symbols! I love how far she's come from that scared young woman refusing to accept her new, albeit harsh reality, to the ring leader of an unlikely alliance of Arcana. Greene shows mercy when the situation calls for it, and still believes that more than one power card can survive the coming battle, but when he friends' lives are on the line, she doesn't hesitate to do what must be done. I enjoyed witnessing the Empress embrace her powers in ENDLESS KNIGHT; her abilities may be the complete opposite of Death's, however life can, and does annihilate just as easily. Evie continues to surprise me at every turn from how she deals with the teeth (carnivores), to certain characters' two-facedness, to Aric's unexpected past. The Red Queen is no pushover!

Coles' dystopian world-building marched forward in this installment with the Hierophant, Devil, Tower, Strength, Judgment, and World cards. I liked learning more about their tableaux, calls, and powers as well as the characters that they represent. I also developed a soft spot for Scarface, Cyclops, and Maneater—Lark's wolves. The plot line was uncomplicated: escape Death, and when that fails, survive him. I enjoyed the showdown leading up to Evie's capture, and her time with Aric was enlightening to say the least. I was happy that Jackson was finally clued in to the game and ecstatic when he and Evie found a brief respite in each other's arms. But of course, just when Greene decides to trust him his deception comes to light.

This novel took so many turns that I did not see coming, and oddly enough, I found myself rooting for the bad guy! Like most other readers, love triangles are the bane of my existence, but the one in ENDLESS KNIGHT is so far removed from what is typical of this trope that I wasn't the least bit upset by it when it eventually surfaced. I'd mentioned in my review of book 1 that Emma Galvin's narration carried that installment, so I was relieved to see her flying solo this time around. I'm not knocking Keith Nobbs' delivery, but I prefer to give credit where it's due. Galvin excels at bringing THE ARCANA CHRONICLES' dark tone to life while still doing the youthful characters justice with a YA authenticity that so many performers in this genre lack.

ENDLESS KNIGHT concluded with one heck of a cliffhanger, but that's a recipe for success as far as pre-orders of DEAD OF WINTER go because you can bet I'll be glued to my earbuds come hell or high water on January 6th, 2015.
★ ★ ★ ★ ★
amir razic
It took me a while to motivate myself to pick this one up. Why you ask when I so very much loved Poison Princess? WELL....I'm not very good at waiting for the next book in the series to come out especially when they are so darn good!!!

OKAY so lets start the review by complaining how it ended. Kresley Cole did it again. She wrote a fantastically unique book that sucks you in from the very first page. There are so many ups and downs and surprises and twists and turns you can't put the book down or half heart it because you very well miss something.

Jack of course we all love him. Ever to the rescue of Evie, gets closer to her and after accepting what she is they get very close. He's falling in love? WHo knows. Yes there is sorta a love triangle but in this instance there is so much to each aspect that I will tell you think. You wont be just team Jack once you meet Death.

Here you learn more about J.D than we have ever before. Those parts are pretty and easy to take but like Evie you have to take it and figure out things. However you fall hard for Death once his goal to kill Evie lessens. When you get to know who he is, why he is the way he is, and what was done to him. All you really want to do is take him into your arms and love him so hard so he never feels what he does.

Evie is still getting used to her powers. She's accepting them, and learning more about her past lives. However she doesn't like what she has been in the past and wants to change. She doesn't want to be what she always is and is doing everything she can to change. WIll it be enough to change the way this game ends? She goes through a lot in the book too. I just cannot wait for the next book. I have loved every single one of Kresley Cole's books and I simply crave more.
★ ★ ★ ★ ☆
karen bungar
***Review posted on The Eater of Books! blog***

Endless Knight by Kresley Cole
Book Two of the Arcana Chronicles
Publisher: Simon & Schuster Books for Young Readers
Publication Date: October 1, 2013
Rating: 4 stars
Source: Copy sent by the publisher

Summary (from Goodreads):

Shocking secrets.
Evie has fully come into her powers as the Tarot Empress, and Jack was there to see it all. She now knows that the teens who've been reincarnated as the Tarot are in the throes of an epic battle. It's kill or be killed, and the future of mankind hangs in the balance.

Unexpected allies.
With threats lurking around every corner, Evie is forced to trust her newfound alliance. Together they must fight not only other Arcana, but also Bagmen zombies, post-apocalyptic storms, and cannibals.

Gut-wrenching treachery.
When Evie meets Death, things get even more complicated. Though falling for Jack, she's drawn to the dangerous Endless Knight as well. Somehow the Empress and Death share a history, one that Evie can't remember—but Death can't forget…

In this seductive follow-up to Poison Princess, #1 New York Times bestselling author Kresley Cole takes us deeper into the dark world of the Arcana Chronicles.

What I Liked:

THIS BOOK. GUYS. THIS BOOK. It is soooo good! I have mixed feelings about it, actually, but as I finished, I was like, WOW. One huge thing bothered me, but this thing can be fixed in book three. PLEASE, Kresley Cole. Go this certain way. You'll see what I mean below.

In this highly anticipated sequel (Poison Princess was one of my favorite books of 2012!), Evie must strengthen and create more alliances, in order to take down the one card that everyone fears: Death, the Endless Knight. As she, Matthew, Selena, Jack, and Finn flee from other Arcana, Bagmen, and Death himself, they find themselves relying on other Arcana, attempting to trust other Arcana, and betrayed by other Arcana. Secrets are uncovered, and sacrifices must be made. In the end, the result is the same: Evie must face Death.

This book was filled with nonstop action, nonstop battles, twists, blood, death. I wanted to keep reading, wanted more from the story, wanted the next book by the time I was finished. This is rare in sequels, I find. Sequels often have weird and sometimes lagging pacing, because they often act as filler books.

Not so with this book. HUGE, critical events happen in this book, including Evie surrendering to Death in order to save her friends (not a spoiler, I promise). Evie creates alliances with other Arcana; some are successful, some are double-crossed. But Evie is captured by Death, and she must find a way to defeat him.

As always, Cole creates a wonderful cast of characters that readers can connect with and root for. I really like Finn, of all of Evie's band. I think he always gets the short end of the stick, but he has such an infectious personality. What a funny, lovable guy!

Okay. I'll be honest. I was enthralled by this book, but even more so when Death and Evie started interacting face-to-face. Death is so FASCINATING. I knew from book one that there would be more to him than Kill Evie kill everyone win the game. Death is so much more, so complex, so lonely, so sad. I felt bad for him in book one, but I REALLY felt bad for him in this book. He can't touch anyone without killing them. Except Evie - she is Life, he is Death.

I loved the cruel banter between Death and Evie. Usually, it was Death shutting her down when she had requests or questions, or threatening to make her suffer even more, or terrible things like that. But as you keep reading, you see that Death has motives, and he and the Empress have a past. It was terrifying and incredibly sad to understand Death. I want to hug him!

And yes, a huge part of why I love this book is because of Death, his complexity, his past, and his overall hotness. Dang, the evil guy is HOT. He's not a good person/immortal/Arcana, don't get me wrong. As complex and almost human as he seems, he's still Death. But... I like him. I like his character, his being... and his hotness. *fans self*

That being said, yes, there is a love triangle in this book. And it's a "bad" one, fully-blown. Evie is (supposedly) in love with Jack, and he's in love with her (again, supposedly). But Evie falls in love with Death, and vice versa. Personally, I'm on Death's side, though I feel like Cole is going the other way with this one. I'm trying not to be too sad about that, and I'm mentally bracing myself. But at the same time, there is plenty of reason for Evie to end up with Death. They're ARCANA. Jack is not. Ugh ugh ugh. I like Jack a lot. But can he go with Selena or something? Or leave Evie alone?

This sequel was AWESOME. I'm so glad I read it, but so irritated that I waited so long to read it. Then again, the third book doesn't come out for months. If I had read this book when I got it (October 2013), I would have had to wait more than a year for book three. So I guess things work out.

What I Did Not Like:

I described it already... the love triangle. GO DEATH! I like Jack and all, but I love Death, and not just because he's one fine piece of Arcana. Death's character and being and essence is so much MORE than Jack's. Jack acts like a child, seems insignificant, compared to Death.

So, this love triangle is the real deal, because Evie seems to be in love with both of them. This is what bothers me about love triangle - when the heroine herself loves both of them. LOVES both of them. I don't care if two or three or ten people are in love with the heroine. It irritates me when the heroine reciprocates these feelings to more than one person. It's so... not monogamist. And that's why fully-blown love triangles bother me so much. This is definitely one of them.

And I think Cole is leaning towards Jack's way - which makes me a tiny bit mad. Why build up Death's case, why have THIS book all about Death, convincing me that Death should be with Evie, when Evie will end up with Jack anyway? Of course, this is just me speculating. I have no idea if Cole will have Evie and Jack end up together. Personally, I'm hoping that doesn't happen - I'm hoping that Evie and Death happen.

Would I Recommend It:

YESSSS! Well, if you've read book one, DEFINITELY read book two. This book is even better than book one, despite the emerging love triangle (yuck). If you haven't started this series yet, be sure to do so... but perhaps wait until January, when the third book comes out. This is an amazing series, and it will probably be one of my favorites (that is heavily dependent on how the romance turns out).

Rating:

4.5 stars -> rounded down to 4 stars. THIS BOOK WAS SO GOOD! I know my rating is lower than what I gave Poison Princess, but I actually enjoyed this one MORE than I enjoyed the first book. Minus one detail. If this love triangle works in "my" favor, then this book will truly get 5 stars from me. But as I don't know, it's getting 4.5 stars!
★ ★ ★ ★ ★
prasanth
Does Death remind anyone of Spike on the cover? My friend mentioned that to me and I laughed because he totally does. I never watched Buffy but c'mon, everyone knows who Spike is (James Marsters). But tell me you can't see the same thing when you look at this cover! I absolutely love it!

That being said, let's get to the book. If I could give a book more than five stars, this book would get so many it's not even funny. I was told Endless Knight was better than Poison Princess and let me tell you, I was NOT lied to. This book absolutely blew me away in every sense of the word. I couldn't put this book down; while I was at work, I was sneaking a chapter here and a chapter there even though I knew I had work to do. I couldn't help it, I needed to know what happened next but then it just kept happening over and over again; the need to know more. It's been awhile since I've felt this strongly about a book or at least, it feels like it has. I've enjoyed a lot of the books I've read recently but nothing like this. Not even close.

Endless Knight picks up exactly, and I mean exactly where Poison Princess left off. No crash course refresher here. It's all about getting back to the nitty gritty and finding out more. Jack, oh Jack, he is so sexy and it broke my heart seeing him look at Evie the way he did. It broke her heart, too. She loves him, there's no denying that but there's also no denying the fact that she's changed, whether she wanted to or not. The end of Poison Princess just shows us how much.

I absolutely love Finn and Matthew; Finn is so much fun - I want to be friends with him. He would be so much fun to be around, he's such a jokester and always seems to have a good time. I mean, who doesn't want to surround themselves with someone like that? Matthew, though crazy is actually very humorous, as well though I think it's unintentional it still works. There's Selena, whose a tough pill to swallow but she really comes around in this book. The supporting characters really shine in this book, at least in my eyes. I don't want to say they steal the show because they don't, that job belongs to Death but we'll get to him momentarily. Lark is a new character we're introduced to and she's one that I've kind of been on an emotional roller coaster with. Do I hate her or do I like her - at times I really can't tell.

Death, oh Death I how I love thee though I really shouldn't. I'm sorry, Cajun, but my heart has been stolen by Death himself. Oh my holy hottness - there are no words to describe how I feel about Death. Seriously. I hated him because he's Death and he's trying to come between Evie and Jack and oh heck no, that's not happening. Not on my watch. Turns out, the battery must've died because that's exactly what happened. He squeezed his cute little, toned behind (I'm imagining he has a very nice bum indeed) right there in front of Jack, in my eyes. You know what's scarier though? Not only getting the reader (me) to fall for him but also Evie. Yes, you read this correctly. Welcome, ladies and gentleman, to one of the hottest love triangles in YA today. I kid you not. If you do not come out of this book with some crazy ass feelings about both guys then I need to ask if something is seriously wrong with you. Or should I be asking myself if I am the one with the problem because I actually think I like Death more than Jack. Shocking, I know but I do not lie.

You know a good book never lacks a healthy amount of action, betrayal, drama, tension, kissing-oh god was there ever some hot kissing-death, destruction and insane amount of feelings. The feels that I am feeling after finishing - I cannot stop thinking about this book and I am dying knowing I have to wait for the next book! Seriously, if you've read Poison Princess I want to know why you haven't gone out and gotten Endless Knight already? You need to get this book now and drop everything else you're reading. I loved it so much that I want to read it again. I won't because I have other books to read but the temptation is there. Maybe I'll re-read the last 25% of the book again! THAT ENDING-oh, that ending . . .

Reviewed by Jessica @ Step Into Fiction
★ ★ ★ ★ ★
rituraj
So, I know I'm behind the game a little bit, but I can say that I have thoroughly enjoyed reading this book from cover-to-cover!! After reading the ending of Poison Princess with that MONUMENTAL cliffhanger, I was basically salivating over getting my hands on this book. Endless Knight throws us right back into the action from the beginning by picking up where the it was left off, not missing a beat. I quickly fell in love with the storyline all over again. I did feel slightly betrayed that Jack had such a horrific reaction to learning of Evie's true nature, but I do realize that would be any sane person's reaction, also. Soon the gang is on the run again from the unrelenting Bagmen/zombies which pushes them all to new points. As they run farther more danger ensues and more lives are lost. More battles are fought, and the lines between friend or foe blur. I must warn that those who despise love triangles should probably be wary of this book because it soon develops that way. Death leaves Evie no choice but to go to him. I do admit that I am surprised at how much I grow to admire Death. Death is always vigilant of Evie, and with good reason. I pity him because what is an immortal life with no one to spend it with? I did find myself laughing to myself while reading this book, Evie does have quite a sense of humor. I loved the twist and turns that the plot took, it was almost suspenseful. I also admit that now I am desperate for the third book. I highly recommend this book to those who enjoy the supernatural, a little steam, some apocalyptic threats, and dash of action.
★ ★ ★ ★ ★
krisha newham
Poison Princess was one of my favourite books last year so Endless Knight was one of my most anticipated novels of 2013. I went into this book with HUGE expectations and found it just as impossible to put down as the first book. I love the world that Kresley Cole has created here, I love the dark post-apocalyptic setting and I love the fact that the characters are based on Tarot cards and all have different supernatural abilities. It's just so refreshing to come across something so different and I'm loving every minute of it. If I had one complaint it would be the killer cliffhanger ending, seriously if you thought the ending to Poison Princess was bad you've not seen anything yet and I literally wanted to scream with frustration when I turned the last page! I had to sit there for a few minutes with my mouth hanging open trying to compose myself and I'm still feeling the book hangover more than a week after I finished the book.

Endless Knight picks up immediately after Poison Princess ended and this is a series you definitely need to read in order. I'm assuming that anyone who is reading this review has already read the first book so if you haven't look away now. Evie has changed a lot from the girl we first met, she has grown up but she has also started to learn the full extent of her powers. She never asked to be a part of this game and the last thing she wants is to become a murderer but she won't back away when it comes to protecting herself or those she cares about. Jack is shocked by the changes he sees in her and her power scares him which causes some problems between them. I'll admit I was a little disappointed with his reaction to her at first but at the same time I could understand it. I missed the banter between them though so I was glad Jack was able to work through his issues and start building bridges. The chemistry between him and Evie is fantastic and his accent always makes me swoon.

I've loved Jack from the beginning so I'm going to be upfront and admit that I was disappointed when it became clear that there was going to be a love triangle in the series. I really didn't like Death to start with, he's cocky and arrogant and seems very cold and unfeeling but as the story progressed and we got to know him a little better I was surprised to find myself warming to him. He has a long and tortured history with the Empress and as Evie starts to recover the memories from her past lives we see just how much they were both effected by that. Deep down Death actually has a vulnerable and caring side, he keeps it well hidden but it's definitely there and anyone who loves a good tortured bad boy is going to find that hard to resist. I think overall I'm still on team Jack but you know what I don't think it would actually take too much to sway me to the other side. I went back and forth between the two of them and I can definitely see the appeal for either. We see so many triangles but rarely are they done this well and for once I'm not holding it as a negative against the story (if you've read any of my other reviews you'll know that is incredibly unusual!).

I think the plot of Endless Knight was even darker than that of Poison Princess, Kresley Cole isn't afraid to take her characters to dark places with little hope of survival and she threw in just as many plot twists in the sequel as she did in the first book. I have a huge suspicion about something I think is going to happen in the next book and I'm dying to know if I'm right or not! If it hadn't been for that pesky little thing called sleep I would easily have devoured this whole book in one sitting so I would recommend starting it when you know you have a good few hours to spare (you'll thank me for that suggestion trust me!). Considering my high expectations for this story I'm amazed that the author not only met them but she actually surpassed them and blew me away. My only disappointment is that we're going to have another year long wait for the next book - the anticipation may just kill me but if I survive the wait I'm sure it will be worth it!
★ ★ ★ ★ ★
kat leache
This book was received from the publisher in exchange for an honest review.

Poison Princess, book 1, was so intriguing and awesome and Endless Knight was even better!

Evie is so much more bad*** in this installment. She has learned to embrace her powers and not to shy away from them, but she still remembers who she is. She is still kind and sweet and only uses her powers against the baddies. Sometimes she doesn't have a choice to use her powers, and I totally respect her.

Death…his name totally creeps me out but he as a person does not. I was very wary about people falling in love with him but now I totally get it! He seriously surprised me time and time again and he isn't at all like what I thought he would be like. He is a scary, scary man, but not with Evie. He definitely has a soft spot for her and he allowed her to pull back his layers and I loved him!

But I definitely also love Jack too. He's my sexy Cajun man. He is the greatest dirty talker I've ever come across in YA books. I don't know how I feel about him right now but he hasn't had a chance to defend his case, so I'll give him the benefit of the doubt. I have faith that he'll come through for Evie.

The plot is so unique and fun to read about. I've never read a book about the Tarot cards and I completely love the series. The writing is addicting. Cole seriously has a gift! The romance is a dreaded love triangle. I'm having a hard time picking my team now, but I'm leaning towards Death. He has a slightly Warner-ish (from the Shatter Me series) vibe and y'all know I adore him!

I can't wait for the conclusion of this awesome series!

Favorite Swoon-worthy Quote: Then his lips were on mine, scalding in the rain, covering, claiming. His tongue swept in, demanding more, more. For someone so out of practice, his kiss was perfection – but savage too, as if it was the last one he would ever have. Surrendering to it, I threw my arms around his neck. Just like in my dream. Better than. Incredibly hotter.

Rating: 5/5 Tar Heels!
★ ★ ★ ★ ★
michelle hassan
If you know me at all, you know that Kresley Cole can do NO WRONG in my book. Of course she didn't disappoint this time. Every review I write of a K Cole book, I just want to gush all about my love for her but I will try to keep it to a minimum.

Endless Knight started RIGHT after Poison Princess. Evie is met back up with her crew, she finally realizes what she's capable of and Jack now knows the REAL Evie. There is so much development in Evie's character. Evie's dreams continue to give us more insight into her background. In the process Evie is learning what type of person and player she used to be. She is a strong girl and is struggling with who she is supposed to be versus who she wants to be. She has so much thrown out at her in this book that I'm actually impressed by her actions.

Jack…ugh did he piss me off at the beginning. He needed to be more supportive of Evie and who she really is. I guess in hindsight, I would freak a little if the girl I loved flipped into someone else like Evie did at the end of Poison Princess. LOL. Jack won me back and then crushed my heart again. Ugh these love triangles will be the death of me. Speaking of Death….

Death is one very dynamic character. I had one view of his actions in Poison Princess and I didn't think that I would end up liking him at the end of this book. He is nothing like I had pictured him to be. There is more under the surface. Thankfully we get to know REALLY know him in this book and also find out his past with Evie.

As Evie and crew continue travelling they meet more and more players. Each one completely different than the last with different powers and strengths. Each player adds a new element to the game. I love how there is a huge cast of characters in this book. Each and every single one of them has a completely unique personality. They all intertwine with each other in this life and the last, it's amazing to see if unfold so easily. Cole makes it seem so easy.

With the players searching for each other, zombies on their trail and love in the air it makes for some serious drama. This book was entertaining from beginning to end. I can't wait to see what's in store for them next.

**Please note I listened to this book via audio.

Narration: This time around I decided to do the audio version. My buddies sang nothing but praises for Emma Galvin's narrator in this series and figured they wouldn't steer me wrong. They were right, Emma Galvin is pretty awesome. This is my first audio with her and she did great. She has a young sounding voice, but not too girlie or young. Her voices for all the different characters was very distinct, as well as her male characters. I know it's not easy to handle such a large cast of characters and I applaud her. I'm glad I didn't allow my apprehension to stop me from trying this audio out.
★ ★ ★ ★ ★
suzanne712
Sweet Mary-Mother-of-all-things-YA-goodness! I'm still trying to process what I've just read. Let me preface what I'm about to say by stating that Endless Knight was an incredible mind explosion, and I mean CRAZY-GOOD! I'm still dizzy from it all.

Okay, now to the task at hand. Ms. Cole, please fix this! Evie needs to be with Death and Jack. There's still time! Both are intense male leads that have us reader fans picking sides, but I'm not...I love them both equally! I'm keeping my rear firmly planted on the fence, refusing to sway either way. I get that Jackson betrayed Evie, blah, blah, blah....but what might have started out as somewhat bad intentions might just have blossomed into true love (I refuse to believe otherwise, sorry, but any boy who speaks Cajun will live in my heart forever). Let's not forget that while Evie wronged Death in past lives, he did actually kill her. So there. Isn't that revenge enough? Forgiveness needs to ensue amongst all three-Jack, Death, and Evie. They all need to be happy and find some love. I have NEVER been so conflicted about a love triangle before in my life, NEVER!!!!! Until Endless Knight. I love them both, I just pray it all works out. (insert some more begging)

Okay, so now onto a more professional review. After reading this, and The Poison Princess, the Arcana Chronicles are definitely on my favorite YA book list, forever. I'm trying desperately to source some coping mechanisms to deal with the fact that the next in the series doesn't come out until Jan. I'm trying not to get too hung up on that.

The characters are all so full of mystery and intrigue, the way their lives intertwine is perfection. The setting, while described as hideous, is truly something of wonder. This is hands down the YA series I've been waiting for. The words are beautifully written, the lives of each so dynamic, the allure....oh, it's to die for!

I'll be in line for the next installment, patiently waiting, trying not to become too unhinged!
★ ★ ★ ★ ☆
colby heatwole
I'm so conflicted! Going into this book I was firmly Team Jackson. I enjoyed the progression of their relationship, especially since everything is out in the open now. But this felt like two different books - part one Jackson, part two Death. That's the only reason I'm giving four stars instead of five is because this book is so romance focused that the game was neglected. We get to know Death more intimately now. And curse you Kresley Cole for making me love him! This is one of those love triangles where the heroine has an impossible choice, I'm going to be sad for the loser. But I'm excited to read on. Dead of Winter promises lots of action and I'm dying for Evie to be reunited with her friends and allies. Great story!

*Purchased through Audible*
★ ★ ★ ★ ★
layne mcinelly
I am loving the Arcana Chronicles series! The second book, Endless Knight, begins right where Poison Princess left off - when Evie transformed into the Empress to save her life through self-defense and Jackson saw her with all of her powers. Jackson states that he doesn't want to be with the Arcana; he says they aren't right. Evie, Selena, Finn and Matthew continue to meet more Arcana and make truces with some. Jack and Evie work through their differences and overcome their problems. Death kidnaps Evie and stunts her powers. The more she gets to know death, the more she understands him and cares for him. Then Matthew tells Evie that Jack has been captured by twin Arcana who enjoy torturing their victims, so now Evie must choose between Jack or Death. Wow! I love this book and I am excited to continue reading with the third book, Dead of Winter. Great characters, interesting surroundings, lots of action and adventure, dynamic relationships and romance make this a fun series to read!
★ ★ ★ ★ ★
melody warnick
There is so much I want to say right now. But first off I'll tell you that the experience I just live through was beyond epic. Last year I read Poison Princess and I fell so in love with that book - I've reread it three times over. Right now, I'm so... so in love with Endless Knight that I don't actually know if I should even continue to pick up a new book.

I feel as if I've just lived through one of the greatest reading experiences of my entire life. It's hard to even pin-point one or two aspects about this book that stood out. Everything was brilliant and far beyond my wildest dreams or any hopes I had going into this.

After I read Poison Princess - my very words were as follows:

"Poison Princess is a tale that completely captured my heart and soul. Capturing me from as soon as the prologue began... it kept me tangled in a frenzied web of wanting more and more. Even as I neared the last pages of the book I never wanted it to end. I needed to (and still need to) know more and I'd gladly devour another thousand pages of Evie, Jackson and The Arcana Chronicles.

Easily the most unique concept in paranormal / Fantasy / Young Adult I have ever experienced. In fact the oxford dictionary simply doesn't contain a word amazing enough to describe how I feel about this book nor how I long for the continuation of this series."

For some time now this series has been flashing to mind often and I hoped and prayed that the sequel to Poison Princess would be released before I began losing interest. It's been exactly one year. 365 days since my review for PP was written. I didn't plan it this way and in fact I've only just realized this while putting together my review for Endless Knight - Strange hey? But that's what's happened.

So on the anniversary of my review for Poison Princess, I'm happy to be writing my review for the followup Endless Knight by Kresley Cole.

Kresley Cole not only made today a brilliant reading day for me. She also added to my initial obsession with The Arcana Chronicles series. She's delivered a gripping, unique and epic sequel to an already amazing series. Endless Knight has by far surpassed my expectations and has officially slotted comfortably into place beside Tears of Tess as they share the title of my No.1 book for 2013.

Endless Knight continues exactly from the moment Poison Princess ended. If you've read PP, you'll know where are are and what I'm referring to.

The gang have just arrived to witness Evie's powers. Jackson has finally found her. But now, he sees her for who she truly is and with that comes the fact that she's lied to him for some time now. Trust is hard. She's just committed her first real play in the game. So this is where we start and as the story progresses, the pain, suffering and turmoil impacts us trifold and continues to do so throughout the entire book. In fact, there is no moment of taking a breathe to recover. At every turn something new unfolds and the way in which this happens is done with such ease... I can't help but praise Kresley Cole for her amazing ability to bring to life a world that we couldn't even begin to fathom on our own. I envisioned every step, every moment and every page of this book. It's freaking brilliant.

Although the world we are brought into in The Arcana Chronicles is one that is set after the apocalypse (dull, dry, grey)... your imagination can not help but be brought to a full burst of life. Again... freaking brilliant.

But now... we have some new major players brought into the game. Fauna. The Devil & of course... Death. Not only do we meet them... we get to know so much more about each and every one. We also get introduced to the Hierophant, The Tower, Judgement & The World. Albeit briefly, we get to know more about them and their role in the Major Arcana.

Oh... if you didn't know - The entire series is about the Arcana Cards. Tarot cards to be more specific. There are 22 Major Cards (who are actually people) in the Tarot Deck and within this series we follow what they refer to as the 'game' to see who outlives or beats the other cards. It's somewhat similar to The Hunger Games in theory but very very different. They each have powers & weaknesses and each of these are either a positive or a negative towards another card.

So like I said, each card is a person or character within this book. But there are other non-arcana characters as well... such as Jackson. (But I'm thinking that's only for now - I foresee a revelation approaching)...

Now Jackson is a guy Evie (The Empress) met at school. So she's known him since before the 'flash'. You will need to read the first book in order to understand Endless Knight. You can get it Poison Princess here.

I've loved Jackson from day one. In fact I'm strongly Team Jackson at this point. Evie and Jackson fall in love, but of course he's confused with all this. Since it's not his life and he's considered human - it's hard for him to accept Evie at first. But he eventually does and oh it's so beautiful when he does. My heart actually sang!

"There was French kissing, and then there was Cajun French kissing. Spicier, harder, wilder." That's how it was with Jackson. Burning out of control. Probably just as destructive as an inferno. And I didn't care.
He drew back and tossed me on the bed—

Now don't get to happy! We were introduced to Death (vaguely) in the first book, but in Endless Knight... he's more prominent. Since he's the Endless Knight I guess you could guess that most of the book actually includes him. Secrets are unveiled. Memories become clear and #gasp... I could not believe what I was reading! I struggled to remain faithful to Jackson once I got to know Death better. It was difficult not to fall in love with him. Evie found this hard as well...

His hunger was undisguised, yet when he dipped his head down to my body, he kissed . . . my healing arm. "My fierce Empress. I could not be prouder." He bestowed a real smile on me, not a mocking sneer, not a grudging half-grin.
Glorious man.

But still - I remain completely steadfast - Team Jackson!

Endless Knight (The Arcana Chronicles #2) by Kresley ColeI don't like the way in which Endless Knight Ended. This could have been prevented if the book actually never ended. I was sad when I reached the end of the line and I'm fearing that I now have to wait another year before I write my review for the third book in The Arcana Chronicles. There is no indication as to when we can expect nor is there even evidence of the third book anywhere. No cover, not a mention... nada! And I'm so bummed out about this. But at the very least, if you haven't read either of the books in the series yet, you are in for some awesome treat my friends. I can not recommend a more fantastic fantasy, dystopian, paranormal series than this one. It's Young Adult. Or at least I'll agree that Poison Princess is most definitely Young Adult. But I'll tell you that Endless Knight is contain very mild, but still, sexual content. In addition to that there is a lot of blood, gruesome and thrilling contents so I'd say this series is suitable for the mature Young Adult group. But hey, I'm 30-ish and I'm so hooked on this series I can't even think straight!

Rating: 5 Stars!
★ ★ ★ ★ ★
lauren young
Endless Knight picks up right where Poison Princess leaves off (I love it when authors do that). No "...six months have passed since..." and they summarize the previous book for you before moving the story along. This book starts exactly where the other one ends, and it is a seamless transition that I, like many readers, appreciate in a series.

Evie & Company are forced to take stock of all that happened in the final chapters of Poison Princess, but they do not have much time to catch their breath. Guess what? Neither do you, Reader! Cover to cover, this book is crafted from fast-paced action, shocking events, momentious decisions and stunning revelations. The characters could not believe what was happening or imagine what's next, and I could totally relate. The first book is intense, and this one is exponentially so... in a really awesome way.

The characters really shine in this book, and not just Evie and Jack. The scenes that focus on Finn, Michael and Selena (yes, Selena) are entertaining and enlightening. The group grows closer as they fight together, find shelter and discuss strategy. Evie is their leader, but each one contributes. While keeping one eye out for trouble, they also look for additional allies to battle a common enemy. Along the way, they meet Lark, a young Arcana they quickly accept into their group. But should they?

The baddies from Book 1 are still around, and there are new opponents to battle as well. The battle scenes are phenomenally fierce and remarkably vivid - they truly come to life. You know how when you read a book and its like you are watching the movie in your mind? This whole book was like that for me. I borrowed Endless Knight from my local library, so I had an actual hardback copy with a bookmark and everything. There were so many "how is this happening in the first half of the book when surely this is the Grand Finale?!" events. A pattern quickly developed: I would finish a chapter, insert my bookmark, close the book, set it down in my lap, take a deep breath, pick up the book, read another chapter. Rinse. repeat. No joke. It was a "I can't put this book down, but I need a minute" cycle that lasted as long as the book did. This was more than a story; it was an experience.

And I'm not just talking about the heart pounding battles, narrow escapes and frightening circumstances. The characters are also full of surprises, none more so than Public Enemy #1: the Arcana's Death Card. I'm pretty sure only Kresley Freaking Cole could make me (and countless others) start crushing on Death. Where ol' Jack comes on fast and furious, Death is a gradual incline that gets you to the same place. The jury is still out on who I'm rooting for... I do know I trust the author completely to deliver the goods (she certainly has so far). Is it 2015 yet? -kris
★ ★ ★ ★ ★
alyssa blaine b
***If you have not read the first book, there might be spoilers. Oh, and if in general you're not good at predicting books.****

Holy. Freaking. Book Gods! Ahhhhhhhhh! Wow. Wow-wow. Wow! Excuse me while I take a shower, then poor my wine and light a smoke. Bookness, that was sooooooo good. Part of me always new that if there was an author who could make a freaking EPIC love triangle it would be Cole. Gosh, my body is still going crazy. Not to mention my mind. I . . . just . . . oh. *fans-self* Just bless you Cole. Bless you.

Now, I'll stop babbling. Well, hopefully.
Jack squeezed my hand and gazed down at me. "A, moi, Evangeline."
I promised him: "Always." ― Jack & Evie
The power of Cole is amazing in The Arcana Chronicles. Just dumbfounds me. It might be a Young Adult, but the only thing that classifies it as Young Adult is the fact that the characters and Arcana players are in that age category. Everything else is all adult baby! The grit and horror of the world of the Arcana, the gore, deaths, dialogue, and mindsets. Oh, and the sex. Prrrrrrrr. What's better is that while I might be getting a bit tired of the "Cole Formula" with her Immortals After Dark series, everything in Arcana is great. Especially now that answers are trickling in. Hmmmm, what a world!
"The first priest I find, I'm goan to marry you. I'm all in, peekon." ― Jackson
Cole has brought everything I love about her IAD series here, and made it—FREAKING AWESOME! The whole lies and misunderstandings between the lovers is so frustratingly perfect. Oh. My! Everything I wanted to happen between Jackson—the book world's most hottest Cajun—and Evie did. But of course everything gets thrown out of whack! Rooting for Jackson and waiting for Cole to make her move and introduce Death was sheer torture. Oh, and just like I knew she would Cole has made me fall at the feet of the amazing Death. While things about him fall into classic alpha man—a la Cole style. It amazes me how much I love both Jackson and Death. At this point I'm still firmly on team Jackson. Though between the two I'd tell Evie to walk and woman out, she's amazing. Empress don't need to simper!
"I desired you before, but I never loved you until this life." ― Death
Because the problem is that the huge betrayal that Death is punishing Evie for. Kind of seemed really stupid. The fact is the past Empresses have been raised to be ruthless and only look out for number one. Each time she dies she's reborn again without the memories of her past lives and into the arms of waiting people wanting to make her ruthless and viscous. Why should she be accountable for those sins? Why should Evie even being thinking about her love in terms of "penance" for Death? That's messed up, even for a Cole book.
"Force?" Unmoved, he led me towards his bedroom. "I'm not forcing you to do anything. Just as you can't force me to save your lover's life. We each make sacrifices to get what we want." ― Death
The betrayals from all sides of the love triangle of Death, Jackson, and Evie are there. Cole is queen of making dramatic and damaging drama between fated characters. What I love is that despite everything Evie holds on. What's better is that I can see all sides and as Evie states, "I was learning that nothing was black and white." These are my favorite types of worlds and love stories. You know it people, I'm a gray area girl. It's so magical to feel this way about a love triangle. See people, this is what I've been blabbering about nonstop: the ultimate power of a good love triangle!
"My relationship with Jackson had felt fated. Whatever I had with Aric felt . . . endless." ― Evie
So I've been going on and on about the romance. To be honest it's a huge factor here. What needs to be mentioned are the other characters and getting to know them. The black and white, to those fabulous gray areas. The bad guys are chilling in true Cole fashion, and the good guys aren't always white knights. The game of the Arcana is epic and I have a feeling that Mathew—AKA this series' Nyx—is playing to officially end the game. Oh, and I am so excited to see this play out. Amazing world with scary ass deaths lurking behind every turn. The battles and action, strategy and seduction! Mathew's repeated words of "taking out the bad cards". This is just the start of the Arcana battle, with a "secret" Arcana and the possibility of more minor players. Loving both love interests and not feeling 100% about who will end up with Evie? Absolute perfection. Oh, and that cliffhanger! Ah! Thank goodness I waited for book three two come out before diving into the beautiful terror of Endless Knight.

(Oh, wow. I'm still shaking from my book high! Bless you Cole. Bless you.)

Sexual Content: Sex. Hmm-mm. Plenty of flirting, temptation, and dark themes. It reads like one of her IAD books. At this point you'll know if you like Cole or not.

5/5- Fabulous, a beautiful obsession!

Originally reviewed at Book Whispers.
★ ★ ★ ★ ☆
selene
What can I say about the sequel of "Poison Princess"? That there's is unstoppable action? That romance blooms between Evie and Jack in the most romantic way? Well, I did enjoy the book mostly in its first part since later it becomes a little...awkward for me.

Evie, Jack and gang continue to travel across apocalyptic America in search for Evie's grandmother. But many obstacles stand in their way: bagmen, cannibals, other Arcana and the worst of them all: Death.
When a series of events causes Evie to be caught by Death, imprisoned in his estate, she will try to free herself in order to go back to Jack.

Without wanting to spoiler you, I will mention some issues in this book. Despite its amazing world-building, character develpoment and romance, this book felt like it was the beginning of a love triangle, which I don't like.

Evie gets to know Death and although he did kidnap her and tortured her, she STILL grew feelings for him. (Stockholm Syndrome maybe???) Ew
Jack is absent in the second part of the book and only through Mathew we get some glimpses. And although the author tries to explain the reasons behins Death's attitude, I still didn't like how Evie grew fond of Death.
The book ends in yet another cliffhanger and I seriously want a better ending on book three (since I am reading it now).
★ ★ ★ ★ ★
mary latz
OOOOMG! Kresley Cole's Endless Knight was a one-day read because it was that freaking awesome!! Okay, now I admit to being a bit confused by the end of Poison Princess, but thankfully things get explained to the extent that I can understand what the freak is going on! And needless to say it's some higher being or fate or some such thing wreaking havoc on earth...again.

Evie along with other teenagers--for it seems only teenagers play these roles for whatever reason--are reincarnates of the major Arcana from the Tarot deck. So there's twenty-two of these peeps. And every now and then--really not sure what this time constraint is--there's an apocalypse of some sort, some major devastating event and these twenty-two people go against one another. Killing one another. Whoever is the last to stand gains immortality...until the next battle in however many years begins. And now Evie is apart of this "game".

We pick up right where we left off and I loved that! Even though I just read the last one last week, it's still a great thing to see because you know you haven't missed anything! Evie has come into her powers and killed one of the other major Arcana people while trying to defend herself. She freaks out her new friends and even Jackson, but they have to keep moving forward to find Evie's grandmother for that's what Evie promised her mother. And she wants Jackson to keep his promise and get her there, even though he's become cold towards her in the aftermath of everything.

But their trip is still fraught with dangers and perils and even possible death. The other Arcana are looking to take Evie out, Death included. Death has been speaking to Evie and it seems they have a past connection, one Evie isn't sure of but he keeps pestering her, making life even more difficult. But Jackson is there to help keep the voices at bay. We also meet Lark, another Arcana incarnate. She joins them on their quest, seeing it's safer during these times to stick with a group you can trust. And for the most part Evie and her group trust her and she trusts them.

But then the **** hits the fan and all hell breaks loose when Evie is taken by Death! Not that she dies, but Death kidnaps her. Then so begins a lot more learning for Evie as she learns things about herself and the course of events that put Death and her together. And it's all pretty shocking!

I so wasn't prepared for Death and we do learn his real name, but I'll leave that out for now! He consistently tells Evie that he'll kill her eventually. After all, only one can win this game. And he's won it the past three times, and I believe there's only ever been three games. So that's saying something! I can't get into too many details as to why I found Death to be an intriguing character, because I might get too close to spoilers. But let's just say that I found him to be an intriguing character! ;)

There's still romance in this one! Oh boy is there! Jackson breaks my heart again and again, but I still love that Cajun boy! And I practically swoon over the cover with Death and Evie on the front! He kind of reminds me of James Marsters as Spike, but James had more defining cheekbones. Death is still pretty hot though!

Things really heat up plot wise too! I still can't be sure where this story is heading, but I mean that in a good way. I like an unclear course. It just makes way for lots of surprises. But I feel I have a better handle on what's going on now with all the Arcana players and I am grateful for that! Things make sense now!

I don't know what else to say about this one since I don't want to mistype and add spoilers. But I definitely enjoyed this one a LOT! There were times I felt like I wasn't reading a YA novel because Evie and her new friends have already experienced so MUCH...so much of everything, that I am amazed at how these teens are surviving in this harsh environment!

And oh boy that ending! It pretty much leaves us in the thick of action just like last time. So there's a lull in the moment, but you know there are still more big things to come and I am dying to see where Evie's journey will take us to the very end! I truly wished that Endless Knight truly was endless, cliched as it is, but I didn't want it to end for anything! And now sadly I am left waiting, as always, for the next read!

Overall Rating 5/5 stars
★ ★ ★ ☆ ☆
rosa maria
This book picks up directly after the battle in the first book of the series. I liked the first 2 pages, so I put the book away until I found the first one. Good decision. The book would make a lot less sense without the build-up in Poison Princess.

Various super-powered Arcana make alliances, sort of trust each other, plan to betray each other, and develop new alliances.

Does Evie have the guts to kill the person who took her prisoner? Will she sleep with her boyfriend? Will the jealous guy kill the boyfriend? Can a non-Arcana non-superpower guy keep up with with the Arcana people? Is it absolutely necessary to take a good story and devolve it into a love triangle?

The same way the story opened with last book's ending, it closes with next book's open - what a cliffhanger!
★ ★ ★ ★ ★
ashley b d
Ms. Cole proves yet again what a truly gifted writer she is. I have yet to read a book written by her that I didn't like.

This book takes off seamlessly where Poison Princess ended. There are none of the jerks and starts that you usually see in books. Endless Knight is a beautiful blend of everything you could ever ask for. It has horror, action, drama, suspense, romance, and even on occasion, comedy (Evie's smart comebacks are reminiscent of the Valkyries from Ms. Cole's IAD books). I never felt like I had to put the book down because it was slowing down.

I am not one for love triangles. In fact, I absolutely ABHOR them and avoid any books where the girl wants it all and just can't decide. The few books I have read featuring love triangles, I always have a favorite between the two male leads. This time….I JUST DON'T KNOW! I was absolutely ready to make Jack my 1st book boyfriend but now I am so confused! I don't know who to root for! Both Jack and Death are such compelling characters and not at all black and white. Just like Matto said, "Good. Bad. Good. Bad. Good Good. Bad Bad." I do not envy Evie. That said, I still have a soft spot for the hot Cajun (Mercy. I want me some Jack, me) but I understand Evie's conundrum.

Evie has grown so much in this book. She is really coming into her own. She never complains or feels sorry for herself (well, she does a bit but cut her some slack!). She's trying to make the best of a really, really, really, really bad situation while trying to save everyone else from Bagmen, cannibals, other Arcana, etc.

Evie's alliance was featured heavily in the first half of the book. I think they all got good "book time". I love Finn and of course, Il Matto. Selena is growing on me too. I do so love badass female characters.

WARNING: One thing other readers should be warned of –this book is skating precariously close to the NA genre. I don't think this should have been categorized under the YA genre. It's appropriate for 17 and above. Well, as appropriate as a book with cannibals and zombies can be anyway. ;) I do understand why Ms. Cole had to go into some detail for Evie's "intimate" moments with….well, I'm not telling with whom. Don't want to spoil it. ;) Anyway, I get it. They were necessary to get into the minds of the characters. And true to form, Ms. Cole delivered on those moments!

Looking forward to Dead of Winter. I read somewhere that the release date is in October 2014. I hope that's true (maybe sooner please?).

Oh one last thing - Who is Jack Dee-vee-oh really?? Evie feels like it's fate with Jack and that leads me to believe that he is Arcana. Add that to Evie's list of things to deal with!

Well played, Ms. Cole. Well played. 
★ ★ ★ ★ ★
laurie thompson
If you haven't read book 1, The Poison Princess, I really discourage you from reading anything in this review as it will spoil much of book 1.

O.M.G.! This book! I thought that book one in this series was amazing, but Endless Knight, book 2 in The Arcana Chronicles by Kresley Cole blew my mind! Not only was continuation of the story completely addicting, but my heart was torn between two utterly drool worthy guys! Death vs. Jack… Flip flop went my heart, over and over again!

Picking up from where The Poison Princess left off, Endless Knight opens up revealing the aftermath of the battle between Evie (aka – The Empress) and a seriously demented Aracana – The Hermit. After witnessing the return of "The Red Witch" in this grizzly showdown in book one, we see the aftershock that such power and destruction will leave in its wake, specifically through the eyes of a non-Aracana (aka one delicious Jack Deveaux).

Dealing with an inner battle after seeing the truth about his "girlfriend", Jack is on the fence as to whether or not he can or should trust Evie and the little group of Arcanas surrounding him. And it's through this inner turmoil that my heart cried out for poor Evie! It's not her fault that her part in this messed up game was chosen for her… And try as she might to prove to Jack that she's still the same person, Jack sees a supernatural being that can destroy anyone and everything in its path.

As this crew of Arcanas make their way to find Evie's grandmother, more obstacles get in the way of their main objective. Not only do they need to go through parts riddled with zombies and insane cannibals, but there are other Arcana's gunning for Evie now that she has killed and earned another mark, which would mean by killing Evie, they in turn, would get 2 marks.

And although Evie has decided that she does not want a part of this deadly game of kill or be killed all for a chance at immortality, the Arcana out there believe that she is up to her old ways, and cannot be trusted.

But the biggest obstacle in Evie's way is Death. With his ongoing obsession with her, Death will stop at nothing to capture The Empress (Evie) and claim her death for himself. And when that meeting presents itself, Evie is thrown by the mixture of emotions she feels for this ultimate bad boy. With dark secrets revealed, all that Evie believed gets thrown out of whack, and an unexpected alliance will determine her fate and the fate of those she holds dear.

Seriously you guys. If you haven't started this series, Do.Not.Hesitate! Sheer brilliance is what this is. I dove right in after the opening sentence, and it felt as though I had never left. You know how when you start the next book in a series, and it takes a while to get back into the swing of things? Characters needing to be reintroduced, plot slightly forgotten and needed to be re-explained… None of that required. It was very easy to get back into the story and pick the story back up.

Although the story is one that I absolutely adore to pieces, the characters themselves are ones that really stick out in your mind. With the "trust or not to trust" factor ebbed into your subconscious, I found myself questioning even the littlest of actions and words to decipher whether or not the intentions were sincere. I loved that about this book! Always on your toes. And with the introduction of new characters, they are ones that you won't forge also. Author, Kresley Cole, has this way of giving her characters a breath of life that makes them all too real. And don't even get me started on the Death and Jack.

My heart alone was for Jack, until Death reveals some jaw dropping news. His demeanor and words and smirks and eyebrow lifts…all of that combined created this character that I wanted all for myself. As the story went on, he grew on me…and I didn't' want to shake him off.

I recommend Endless Knight to fans of book 1 in this series. If you're looking for a read that is unique, unforgettable and totally addicting, start this series and dive right into book 2. You will fall head over heels in lust…and for which boy, I'll leave that up to you… I am in dire need to the next book ASAP! Argh the wait will be torture!
★ ★ ★ ★ ★
cian
SPOILERS AHEAD

So at the end of Poison Princess, I was left wanting, so, so much more. And I was right to assume that Endless Knight would deliver. Where Poison Princess was confusion in a world, Endless Knight was hard, surprising truths about that world. Who is Death? Why does he keep pestering Evie? And there are truths about Jack?

All of that becomes a dizzying whirlwind to the truth behind Evie and Death. Evie still tries to reach her grandmother, and maybe at one point in the future, she will. But at this moment in time, she's just trying to survive, what with there being her powers as the Poison Princess to come to terms with. And her identity grapple - is she the Empress or isn't she? She's supposed to be wicked, evil, and cruel, but that never came to fruition. Evie is just. . . Evie.

After running into a cannibalistic religion run by an Arcana, the team escapes - only to find Death and his cronies waiting for them. Evie is kidnapped by Death, and spirited away into his castle. He hates her, but. . . Evie can't shake that there's something off about him, too. Like he loves her.

She's proven right - he treats her like a viper, pretty to look at, deadly to handle. And Evie, wanting to escape, and run back to Jack, begins to cozy up to him in hopes of earning more freedom. And despite how she feels about the Knight, they begin to have emotions for one another. But there's always secrets lurking under Death's facade - he knows things. Things that Evie, and all the rest of the Arcana, don't.

Death has been alive for the last 3- 5 game cycles. He's been alive for at least two thousand years. And then Evie finds out the awful truth: the world ended for a game. All of the Arcana must fight each other, and the last one is given immortality until the next game round. . . when it begins all over again.

But Death still has many more secrets, and he doesn't feel comfortable admitting all of them.

Just like Poison Princess, Endless Knight doesn't fail in delivering. It's fast-paced, addicting as hell, and beautifully written. Knight camps itself in Deeath's homestead, and you feel grateful for the change. Politics are explored in this book, but that takes a back seat to the plot twists and turns that happen. Endless Knight ends on a cliffhanger, too, so beware.

I love this book, and I can't wait for the third one!
★ ★ ★ ★ ★
kaytee
Review by Mia
A friend gave me this series and at first I didnt like the first book but the last half of that book made me want to read this one. This book is better than the first one. I really liked Jack in the first book but I thought Evie was a twit. In this book Evie is so much better. Although Evie doesnt do a lot of what my science teacher would call critical thinking. If the Empress is evil and bad doesnt it mean that her allies would be underhanded and evil too? I think there is more to Matt than he lets on. He is manipulating everyone to get them to do what he wants,like a scheming Littlefinger lining up his chess pieces and getting them to pick off the ones he needs eliminated. He wants Jack out of the way because he can stop the voices and Jack also wants to stop the game.
The basis of the book is some teenagers are playing a game where they kill each other to be sort of immortal for a bit. Theres always a new game where they can be killed and when their game starts they take out most of the living things on the planet as a signal to start the killing game.
Theres sex in the book but if there was ever time for a yolo moment than this is it. Evie waits until she is ready to be with the guy she loves, who also loves her back. She can die at any moment so why not go yolo with the guy you want.
Theres a love triangle in this series. I hate love triangles, because usually when a girl has to choose between two guys, they always make one of the guys mess up to make it easier for the girl to choose. Why cant it be that she likes one of the guys better? It's always who do I choose, I know its the guy who doesnt mess up. Not.
So if the winner messes up does she then go on to dump him for the next available option? How is that love? Sometimes the person you like just doesnt like you back in that way.
This is kind of spoilerish but I dont think you should be with a guy just because you feel sorry for him. Which is what it seems like what Evie was doing in this book. She had sex with Jack because she wanted him not because she wanted to do penance like with the other guy. I'm really hoping this author does something different and doesnt make it be about a girl choosing a guy just because he is rich, and has a nice house. Jack has proven himself to be really into Evie but it seems like she looks down on him because his family was poor and hers was rich. Its like if you are not rich you are not worthy of love, unless you are a hot girl. Death was really nice and I felt bad for him but I still liked Jack better. Death wants his Empress/creature he feels he is owed, Matt needs the Empress to eliminate players, but Jack just loves Evie. I dont think Death ever once called Evie by her name. I hope Jack and Evie end up together. I also think it was kind of dumb of Evie to be mad at Jack for keeping secrets from her while she was keeping secrets from him the whole time they were together.
★ ★ ★ ★ ★
stezton
Jumping into Endless Knight is like coming home, Kresley Cole seamlessly sets you back into the world of the Arcana and all of the amazing characters we've fallen in love with. (*cough* Jackson! *cough*) The moment I flipped open the first page and read Evie's wonderful and sarcastic thoughts I knew I would love Endless Knight just as much as I loved Poison Princess (which is a lot if you haven't read my review). No second book syndrome here, Endless Knight is full of thrills, chills and... uh, cannibals? Yikes!

Oh Evie. Is it weird that I might love her more than Jackson? Yeah, I don't think so either! She's such a freaking badass (I mean, obviously she'd have to be to keep up with her Cajun bodyguard), and she doesn't take crap from anyone. She's really come into her powers in Endless Knight and it's so cool to see her go all out Red Witch from time to time. But, Empress or not, Evie is just Evie. She's strong and reliable and quick witted. She has all of this pent up violence in her, stored away over several lifetimes, but she refuses to let the past change who she is in the present. She doesn't go with the flow like the other Arcana. No, Evie wants to change the game before the game changes her. And all I have to say about that is bravo! Evie's not evil, she's not entirely sweet either, but she's definitely a rebel.

Jackson!!!! Sob. Sob. Nah, Jackson is still sexy and a total badass in Endless Knight, no worries there. But, I won't lie, I wish Jackson had been a little more present throughout (because I wish Jackson was present all the time), but I understand why Cole had to do what she did to poor ole' Jack. Like I said though, he's still a total badass and would do anything for Evie which is just awwww! Whew, if I was Death I'd definitely have some second thoughts before I got between the Cajun and his fille. I can only imagine the agony coming after that cliffhanger!

Speaking of Death, I have to be honest with myself here and say I... (deep breaths, deep breaths) I really like him. There, I said it! Now, this in no way, shape or form means I'm switching teams, but Death sort of grows on you. He's a condescending jackass to Evie (which she handles spectacularly, I might add. I'd have had words with him many times because of his overuse of the word creature, and they wouldn't have been pleasant ones), but he's not evil and he's so confused and the poor boy can't even touch anyone without killing them. Give him a break! Of course he's going to be a little socially awkward. The amount of pity I felt for Death surprised me. Except, you know, when he was being totally scummy to Evie.

I don't usually go for love triangles (and even if I do I'm usually solidly Team First-Guy-To-Call-Dibs), but for some reason this triangle is totally breaking me. Both boys have so much... potential. I can't see how it can work out for either of them, but I want it to so badly! Kresley, I'm trusting you with my heart here. Please be gentle with my boys! (But especially Jackson. Sob!)

There are so many new additions to the cast in Endless Knight. At this point we've met most of the Arcana. Evie really gets to know the Arcana she's been traveling with so far and then she gets up close and personal with Death's allies and some not so friendly weirdos who happen to be Arcana as well, which leads to lots of fighting and near death experiences for our heroes.

Endless Knight has a lot more action than Poison Princess did. All of the cards are getting into the swing of the game and realizing that, if they want to survive, they're going to have to kill to do it. In order to win alliances must be forged and that was possibly my favorite part about this book. It's like Survivor with all of the truces and double crossing! And the way all of their strengths and weaknesses sort of make a little checks and balances system for the alliances is so cool. Then, on top of everything else, there's the bagmen to worry about, and the militia and cannibals and even the earth itself. It's a non-stop roller coaster ride that will most definitely leave you as it left me: gasping for air and wishing for the third book!

Poison Princess was an incredible start to the series, but Endless Knight pulls out all the stops to keep The Arcana Chronicles going strong. If you haven't already, check this series out. It's like a supernatural smack down, with zombies! And a super hot Cajun boy with a crossbow and a bad attitude. (<-- Please try not to drool all over your book, or worse, your electronic devices, while reading about Jackson Deveaux.)
★ ★ ★ ★ ★
phillip rosen
I liked POISON PRINCESS just fine. When I read it, I had two sick daughters in the hospital and nothing I read while hanging out in those uncomfortable hospital cots stood out for me. Understandable so. I picked up ENDLESS KNIGHT with the expectation that it was going to be good, but I never would have believed it be on my short list of favorites for the year. It is almost unheard of for me to like a second book in a series better than I did the first.

ENDLESS KNIGHT starts out at the exact moment that POISON PRINCESS ends. I love that kind of continuation. Don't worry if you don't remember all the details from book one--Cole does an outstanding job of weaving in the important parts in this installment. It's an art that I appreciate.

I'm in love with Evie. She is a strong, yet sensitive heroine who is smart, patient and a master at dealing with the post apocalyptic world she lives in. It is a real treat to watch her learn about her past, her future and how she deals with those findings in the present. It was hard to remember she's a sixteen year old girl in a lot of scenes. Until you get to those scenes with the boys. (Yes, plural. Boys.) It was refreshing to see a sixteen year old girl act like a sixteen year old girl in those scenes. *clears throat* (This IS Kresley Cole, guys. Keep that in mind.)

This book has it ALL. Jen approved romance, gore, mystery, adventure, suspense and complex relationships. The last of which will leave you wondering who is good, who is bad, and OMG WHAT IS GOING TO HAPPEN NEXT! Yeah, there's a bit of a huge cliffhanger at the end. I keep refreshing the Goodreads page for updates on the as of yet untitled third book. I want it that bad.

BTW, I am a firm member of Team [CRIPES. I DON'T KNOW WHAT TEAM I'M ON]. So there.
★ ★ ★ ★ ★
robert palmer
4.5 Stars

Holy mother of God! I loved this book! In my review of Poison Princess, I praised it! The story took me on one hell of ride; one I loved every second of. Well, I'm going to praise Endless Knight even more. Endless Knight is a total game changer for this series. It takes everything I thought I knew about this world and just throws it out the window! It has left me crazed! Book Crazed!

In my review of Poison Princess I gave three reasons why this book swept me away. Well, I'm going to re-list those reasons because, well, they still apply even more too why I love this series!

1. The world Kresley created! It's so captivating
2. The Cajun-French language and the other dialects. My father's side of the family is Cajun. So, I grew up listening and being surrounding by this dialect. I love it. It is a part of me.
3. The role the tarot cards play in the book. They bring such a uniqueness to the story.

All those three things combined makes for an explosive mix for me! It has made this series wonderful, and one I just love! The book also picks up right where the first one left off, and I just loved that. Even though it had been awhile since I read Poison, I was instantly swept away.

Now, there is some amazing character growth in this book. Evie really shows growth. I also feel she is much stronger than she was in the first book. She definitely had to grow and become stronger with everything that happens to her in the book. And, boy, does a lot happen to her. So many things are uncovered about her past lives, the meaning of her card, and of herself. Overall though, I do enjoy Evie's character a lot. And I'm glad to see that she is a strong character, that she looks out for others, and even though she's in a hellish world she tries to remind kind and nice.

In my first review, I just babbled and babbled about Jackson. His character definitely goes through a lot in this book. And I saw some really strong aspects of him, some that made me happy. I still love his character. And OH! when he speaks Cajun-French, my heart gets all gooey! Things do happen that make me question some of the decisions he made in the past, and some things do come to light about him, but, overall, I still love me some Jackson. I also get a feeling he is more than he seems.

Okay, if you know me you know I dread the LOVE TRIANGLE! Unless if it's done right, which it rarely is. But in Endless Knight, it is done amazingly! I am actually torn between the two love interests! Yes, just like Evie, my emotions for the two guys are over the place! Now, who is this second guy? Death! You heard me. The card Death makes an appearance. I now understand Death, and I even sympathize for him. I might even have a crush on this hot fictional character now. However, he kind of needs to pull his head out of his own butt. But I am very glad he is introduced into the book. His character and his role really changes the whole story-line of the series!

The side characters are also well written and play their role expertly. I also got to know and understand their roles better in the book. They add a good dimension to the story. The pacing is also done perfectly! And I didn't really feel that second book drag. Endless Knight captured my attention, was filled with action, magic, death, excitement, twists, and a lot of wow! The description was so vivid, I felt like I was in the world Kresley created!

Holy cliffhanger batman! Yeah, like the first book, it ends with a woozy cliffhanger! My Lord! I can't even imagine where this story is going, and how it ended left me reeling!

All in all, Endless Knight was a great second book in the Arcana series. The world that Kresley created is breathtakingly haunting, dark, gruesome, and intriguing. The characters are brilliant and so vividly real. Endless Knight is a game changer for this series, and I cannot wait for the next book!! I highly recommend this series; especially if you love a dystopian book that is very unique!

[...]
★ ★ ★ ★ ☆
tanya williams
Review courtesy of All Things Urban Fantasy.

The opening and closing tableau of POISON PRINCESS was so powerful, it dwarfs the rest of the book in my memory. ENDLESS KNIGHT, to it's credit, is more about the overall high than any one, single moment. Evie survives danger after danger, interwoven with the strategy necessary to survive the Arcana, and unflinchingly faces the legacy of her card without surrendering agency or control of her current choices.

But while Evie's politics grow ever more impressive, on the romance side she is undeniably a seventeen-year-old girl. Her lovelife is red hot, well intentioned, and ultimately the angst-ridden mess you'd expect from a teenager struggling under a cosmic burden. Jackson wasn't as alluring as I remembered him as his moods, his drinking, and his like-a-sore-thumb Cajun accent made him hard to fall back in love with. This works for the story, however, as Evie is growing beyond the vulnerable schoolgirl he once took under his protection, and all relationships and friendships are reexamined in this second book. Powerful and haunted, Evie may wish for her normal, human life to return, but she shoulders the responsibility of her power beautifully.

The Arcana Chronicles incorporates so many of the dynamics I loved in The Hunger Games; romance, danger, politics... this series has it all, with supernatural abilities and zombies on top. Evie must master her own abilities without losing her humanity (or becoming subject to someone else's agenda) and the magic and danger are just icing on the cake of an already satisfying battle for Evie's identity and future. I'm not only hooked on the battle of Arcana itself, I can't wait to see who (or what) Evie grows in to.

Sexual Content: Sex scenes.
★ ★ ★ ★ ★
karina de asis
I've read a copy of this from the library.
It's better, so so much better than the first! Unlike Poison Princess which I thoroughly enjoyed,I loved this one. It was chock full of action. The beginning of Poison Princess was a little slow for me, this one was not. Aside from the constant physical danger Endless Knight is full of the emotional as well.

****SPOILERS FROM HERE ON****

Not one for a love triangle, since the guy I always like never gets the girl, I've found myself conflicted. When the beginnings of this triangle began I worried that it would kill the book for me however, I find myself enjoying Aric as much as Jack*GASP* I'm sorry Jack I still love you and your Canjun ways. I do see Evie's side in all of this though, and suspected that he had something to do with her mothers death being as it was as sudden as it was. As far as Aric I can't help but feel sorry for him, given his situation and the length of time he's been alone. There's this neggling feel though in the back of my head mostly because of Aric's behavior in the last two pages that make me wonder about him. I don't know who's team to be on because both of them have their faults. I guess we'll find out in the next one.

Something I've been wondering since the beginning, Is Jack some how going to be or is he already a hidden Acrana, and maybe this is just me having an over active imagination but he and Death seem to I don't know have things in common besides Evie...
★ ★ ★ ★ ★
katrina kennedy
I loved Poison Princess, the first novel in Kresley Cole's The Arcana Chronicles. but I inhaled Endless Knight. It was absolutely brilliant, much more engaging and leaves you on the edge of your seat. Evie had survived The Flash, leaving her home, her mother's spirit and lost friends behind, to travel across the country to find her grandmother, who has the answers she needs. Jackson, the handsome Cajun is determined to deliver Evie on the promise he had made to her mother. Evie is The Empress card within a deadly Tarot deck in which the chosen ones fight to become the lone survivor... And Immortality. Evie was eight years old when her grandmother would speak of the Tarot, but after she was committed, presumed crazy, Evie lived her teen years as a regular girl. She doesn't remember the rules of the game, or her fellow competitors and she certainly can't tell Jackson.

Their travels have brought them to the attention of players within the game, resulting in the alliance with Selena, Mathew and Finn. But in Endless Knight, Evie certainly comes into her own. She's stronger, independent and doesn't need Jackson's protection. We meet several new characters, all belonging to the Acana but the most intense by far, is Death. Death isn't a villain, despite his best intentions, he'll challenge Jackson for your affections. He's well bred, well read and the thinking girl's sex symbol.

Kresley Cole has done what few authors can, created a second series installment that is even better than the first. I absolutely loved it, but be warned, it does end on a slight cliffhanger that will tear at your emotions and alliances.
★ ★ ★ ★ ★
victoria massey
I was the ultimate fan girl to Ms. Cole's works, her books were an auto-buy for me, period. So when I found out that she had written a young adult (ish) series I was quite reluctant to read it. Oh I bought it of course, but Poison Princess has been sitting there accumulating dust on my kindle shelf for quite a while now, I figured there's now way she could make a teen couple as hot as her all other immortals after dark couplings. Boy was I wrong, I decided to get on with this series after Endless Knight came out. I devoured both books in 24 hours!

In this book, Jack is as delicious as ever, more mysteries are revealed in Evie's quest, and Death, *sigh* what a complicated hero. I don't want to reveal more in case I'd spoil it but suffice to say this series is as intense and as hot as Immortals After Dark. And I love that there's plenty of romance element in both books, plenty of sighing, plenty of possessive male moments, plenty of everything good. Kresley Cole is a wonderful story teller and I'm sure she could spin it just fine without the added hot romance but the fact that it is the major part of the plot is just the icing on top of a delicious cake. Need I say more? Highly recommended!!
★ ★ ★ ★ ★
yousof
I have to say that this second book kept me enraptured. Wasn't sure if I was going to like the series after reading the first book, not that the first book wasn't good, it was, I just had some reservations and I'm glad I decided to keep reading. This one really had my heart pounding and I began to understand each of the players better. There were twists and turns that had my mind reeling. I changed my views with the characters as each new revaluation sprung into being and found myself falling for the darkest of characters. I like how black and white bleeds into gray. Telling us more about the human condition and battle of wills in this unusual story. I really enjoyed this book and can't wait to start on the third.
★ ★ ★ ★ ☆
candida
After thoroughly enjoying Poison Princess last year, I was highly anticipating this sequel's release! Poison Princess took such an exciting turn at the end with tarot cards and a paranormal feel that and I couldn't wait to see how that storyline would roll over into the next installment. And let me tell you, the action picks up right where we left off.

The action, the action, the action! I was hoping the author would deliver with the promise of excitement as we learn more about a deadly game involving characters and their gifts that correlate with tarot cards, and she totally hit the mark there! We are thrown right into the world we left off in, everyone learning the truth and running for their lives from zombie-like Bagmen, cannibals and other deadly card players. No one knows who exactly to trust and I must say this remains to be my favorite aspect of the whole series. There are a few scenes that really made it hard to put this book down. Everything else aside, I've never read anything like this. So many interesting new characters with awesome and sometimes scary talents, and we finally get to meet Death!

Oh Death, how do I even wrap my head around him. We see a completely other side to him this time around, like maybe he isn't such the bad guy we wanted and hoped he would be. And I say hoped because the dreaded love triangle is introduced here, which I sort of assumed from the cover. I still don't know what to think about it, to be honest. Do I hate it, do I like it? But it is so hard not to feel something between Evie and Death when his presence is so prevalent and Jack's is severely lacking. Unsuspecting revelations make this all the much harder. And poor Jack, my feelings for him were unclear last time and I believe the same can be said for this book. He has moments of swoon but other times he comes off as just a horny teen with one thing on his mind.

Evie is pretty kick-ass this time around. Annoying sometimes still, but seriously kick-ass. I do enjoy some of her one-liners though. She's become so strong and fearless, and I love that about her character growth. She is pitted against some pretty scary characters and she holds her own. And she is willing to do anything to protect her friends.

There is a whole list of players we have yet to meet and I'm so hoping we get that chance next time around. I have no idea where this will go but I'm excited to find out!

~Sara @ Forever 17 Books
★ ★ ★ ★ ☆
mrs lynch
I really loved Endless Knight, but there were a few things that made it less than a 5 star book for me.

This book picks up right where Poison Princess left off. Evie has just transformed into The Empress and rather brutally killed one of the Arcana. Her newfound friends are awed and, especially in Jackson's case, somewhat terrified. But, Evie doesn't want to play the game she's discovered that she's meant to be a part of - she doesn't want to kill the other Arcana or be killed herself, so she allies with several of the Arcana, making each of them vow that they will do their best not to kill anyone except for Death. But Evie soon finds that she and Death have a history she can't remember, and he just might want revenge - or something else.

The negatives:

Not enough Jackson.
Jackson spent the first part of this book feeling more than a little bit freaked out by Evie and, once he got over that, it wasn't long before Evie and Jackson were separated. So, I just didn't feel like I saw enough of the Jackson that I loved in the first book. I found myself kind of rooting for Death in this book, when I really wanted to love Jackson. Then, at the very end, Death does something that Evie probably won't be able to forgive and I guess we're supposed to root for Jackson again, but I just wasn't sure I was there yet. It was a little bit frustrating.

What I loved:

Death.
Like I said above, I actually found myself kind of rooting for Death in this book. He turned out to be nothing like the Death that Evie (or I) expected and I felt really, truly, horribly sorry for him most of the time. I kind of found myself thinking, "Jackson who?" because Death had been dealt a really bad hand (pun intended) and was just trying to survive and not have his heart ripped out once again. I mean, he didn't ask to be Death - it's just who he is. I loved Death and kinda sorta don't want Evie to betray him.

Lots more Arcana.
I loved that we got to learn LOTS more about the Arcana and see them in action. I also loved learning more about Evie's past lives and about the game itself. The action in this book was exciting (though not constant - some people might wish there was more, but I was happy with it) and we started to understand a lot more about Evie's abilities (and her weaknesses!).

Fans of Poison Princess will love Endless Knight. Can't wait for book #3!! 4/5 stars.
★ ★ ★ ★ ★
abbas
O_0 ...
.........
What a freaking ending!!!!
You know what I did when I finished this book? I stared at it angrily. Why? Because this book left me in torment. Much like Death is in torment. Much like Jack is in torment. Like Evie....like everyone in this books is in torment! My torment? I have to wait (only Kresley Cole) knows how long for the next one...and that makes me angry. This book was amazing. The first one was amazing, so of course it would be. I'll admit I had my doubts. You see in the first book I fell in love with a Cajun. I fell in love hard! And I thought how? How could this be replicated? How could I possible love the second book as much as the first? Just how?
I now firmly pull my foot from my mouth, because Endless Knight is how. It blew my mind. Here I was thinking one way about a character and the story, and the world gets turned upside down. I don't know if I can explain it to you without ruining, but I will say this:
Death.
He is vicious and so much else. Heavy on the friggin' else. I am actually and utterly confused. I have no clue what lies in Evie's future. I have no clue what choices she should make and when I try and ponder her predicament I feel like I need to see a shrink cause I have no clue how I would continue this story and I have no clue how Kresley Cole will. All I know is I'm craving a Cajun and the third novel in this series STAT!

Good:

Jack- Because he's Jack.

Evie- Because she is so complicated and torn

Death-Because he's Death, and so very-much like Jack. Which is something I realized this very second.

Matthew- He is confusing.

All the Arcana- Because they are all awesome in their own way.

Bad:

The fact that the book came to an end.

Overall (Writing style, story line, and general):

Overall this book was mind-blowing. It has left me with a reading high and I can't wait for the next in the series! Kresley Cole has left me dumbfounded and not sure what to think aside from knowing that I want more.Although its somewhat hard to keep track of all the Arcana's and their present and past selves I was still able to keep up with the book and never really had to re-read anything. Actually Kresley Cole was nice enough to include a written list about a quarter way through with every persons name and their card making it easy for me to refer back to. I am absolutely emerged in this dystopian world where the cards pasts reflect their future and affect their lives. I want to make a call that Jack is going to be the card that doesn't know they are a card until they kill an Arcana, but that seems a little too easy, so I'll just keep it in my back pocket for now and come back to it later. The kind of fantasy that Kresley Cole is use to writing is sometimes out of my comfort zone, but this series makes me want to break that comfort zone time and time again as long as i get to spend some time with Evie, Death, and especially..Jack.

This book was provided courtesy of the author/publisher for review; however, this is no way affected my review.
★ ★ ★ ★ ☆
sahin
Note: This review will contain spoilers from Poison Princess, the first book in the series.

The Arcana Chronicles series reads like a mystical version of The Hunger Games. That's not a bad thing here. Usually when I compare a book to The Hunger Games, it doesn't fare well in comparison. But Kresley Cole manages to keep the whole teenagers-out-to-slaughter-each-other thing fresh by having them embody the characters on Tarot cards.

Evie is the Empress, and she is completely transformed from the girl she was in Poison Princess. She is now in full control of her powers, and she's not afraid to use them, whether it's injecting foes with poison from her claws or strangling them with deadly vines. The foes continue to come at Evie from all sides as we are introduced to more of the Arcana.

Evie doesn't only have the Arcana, people with powers to rival her own, to worry about. There are the zombie-ish "bagmen," and a scene which exposes their peculiar eating habits is thrillingly grotesque. I think a lot of readers will be completely disgusted, as well as shocked at the level of gore in this YA book, but it all worked for me.

I haven't even mentioned poor Jack yet. He was so charismatic in Poison Princess, but he is no match for Death, once Death gets his clutches on Evie. If you loved him in Poison Princess, you can expect to feel his absence here. Jack now knows that Evie is not quite human, and he's more than a bit conflicted about it. Even though I liked Jack in the last book, I became bored with him rather quickly here. So I was happy to see mopey Jack get shoved to the background when Death showed up with his special blend of spice and excitement. And yes, this does mean that we've got a love triangle. I was OK with it here, mostly because Jack's presence was felt mostly in Evie's mind, and Death was intriguing enough for me to want to forget that Jack exists at time.

The cliffhanger here was somewhat...ick. The revelations and the events leading up to it were a wonderful surprise, but it was just that last scene that bothered me. Don't worry - I won't spoil it, but I think Cole is accustomed to writing for adults, and she should try not to forget that Evie is 16. Because, like I said, ick.

As a word of caution: there are a couple of sex scenes that are quite explicit for a book that's considered Young Adult. They pale in comparison to Cole's adult books, but this may not be appropriate for readers who fall more towards the Young end of the Young Adult spectrum.
★ ★ ★ ★ ☆
amira
Picking up where Poison Princess left us, Endless Knight starts with a bang! Evie has completely come into her Empress powers and is a force to reckoned with. Can the human cajun, Jackson cope with her supernatural destiny? Evie's gang of Tarot characters have come to a truce to take out Death - but it's not going to be easy. Other characters - like the Tower and Strength - come into play and Death is still haunting Evie's thoughts.

I loved how Evie has evolved since the first novel. Where she was once a cheerleader and model student, now she's the Empress - poisoned spurs, magical blood and all. She knows that she has a part to play in the Arcana duel but wants things to end differently this time around. Forming a truce with Selena (The Moon), Matthew (The Fool) and Finn (the Magician), Evie hopes that Jackson will still stay true to his word and lead the misfit group to Evie's grandmother for more information about past games.

There's so much action in this book! More than once I was worried that Evie and her friends weren't going to survive intact as a group. The new `cards' introduced were interesting and I liked to see their take on the game and their roles within it. The highlight for me was Death - he's so much more than the devious voice in Evie's head and finding out more about his and his history as a person and within the game was incredible. It really changed the game for me. I was a little surprised at just how ruthless characters are - not just ones you'd expect it from like Death, but Evie is definitely a little more brutal and cruel with the toll of the Flash and Death in her head taking its toll. Jackson is different from the first book and we get to see another side to the Cajun bad boy.

Romance wise this book does have some nice moments. Kresley Cole does write some sizzling male characters and some breathtaking romantic scenes. I fall in love with a new character every book I read of hers. Things advance and regress with her relationships and characters felt more realistic and less flawless because of some events.

I can't wait for the third book in the Arcana Chronicles - especially after the cliff-hanger Endless Knight left us on! I'm excited to see which other `cards' are introduced as well as what happens to the characters that I adore like Jackson and Death.
★ ★ ★ ★ ★
nasser
Let me start out by saying WOW! What a flippin amazing book. Cole filled this with such emotion and action it was wonderful.

Cons first! this love triangle. I could go a million years without it ( I want to go into detail but that will give away things) lets just say there is a wicked twist. One that you could maybe guess, but are still shocked to find out. Second con the ending OMG how angry I am. I have to wait till 2014 to find out what happens. I kinda would have preferred waiting till the next book came out honestly. The cliffhanger is so rediculous. Another con is I like a good stand alone series and this one isn't a stand alone. If you haven't read the first then don't bother with this one because you WILL be left utterly confused. Just a heads up.

Oh now the pros! Jackson actually opening up with his cajun feelings! Love it. Learning more about Death and who he actually is. His vulnerability. I am so Team death now.He really is a beautiful creature. Watching Evie grow into her powers and evolve and becoming a wonderful empress if I may say so myself. We meet a few more Arcana. There is betryal and deceit drama and action! I sucked this book up in two days! And I don't usually enjoy YA let alone post apocolypitcal YA.

Everything about this book mesmerizes you and sucks you in, sorta like the empress herself. We watch as Evie learns more about herself and her past. The person she was In previous games. There are still tons of questions left unanswered but I'm hoping by this next installment all lingering questions will be answered.

I def. Recommend this book. It is a rad more risque than the previous book, but nothing like an adult romance. 1 sex scene. tons of kissing. And many desirable dreams but again nothing tooo too detailed.
★ ★ ★ ★ ★
shyam
My heart is torn in two, but right now I'm leaning toward Team Death sorry Jack I love ya but some things you've done don't offer my forgiveness. I mean Jack knows how to time things, "what do you want to talk about that can't wait? You haven't said more than a few words in days. Then when I'm enjoying my first hot bath in forever you get chatty?" He can admit when he's done wrong (on some things) "I didn't break up with you, no. I just shot my mouth off because I was frustrated. Never met a fille so frustrating as you." And he's a typical boy, "he gave a low laugh, moving his hips against mine. "Does it feel like I'm disgusted?" Then there's Death which he to is rough around the edges but he has a few traits I wasn't expecting integrity being one of them, and protectiveness, "and you assume I didn't? The Star neared much too close to my sanctuary. He sought me." Death ran his palm over his jaw. "I will protect my home and anyone in it. Even you." And I wasn't expecting him to have love, or the beginnings of love in him, or it could just be lust, "in transition," he said, tilting his head to keep his gaze on my a**." I mean Evie and him have loads to work out but there really is fierce protectiveness in him, "you disobey me, Devil? I warned you never to hurt her again." The ending was a little bit better as it wasn't much of a cliffhanger but there are unanswered questions and by the end I knew who I wanted Evie to be with and how I would really like the series to end.
★ ★ ★ ★ ★
panthira
What a series! I love everything about this author. Words can not express the amazement I am feeling after finishing the book. I am still wrapping my mind around the shift that has happened. I was captured from the start, and am excited to see what is next. What is so enchanting about this series is that you do not have to be a young-adult to get it. This series is truly enjoyable for adults too. I have only ever read Kresley Cole's Adult Romance books, so it took me some time to give in and read her young adult. What a series! The challenges, struggles, and decision you see the protagonist face absorb you. The questions you ask. I hate when you can guess and know what the outcome will be in other stories. With this series, you truly do not know what will happen. Will it be a happy ending?And who will die? Will they stay? Will he fight for her? What will happen at the end? Will the reunion be what we think? I have my calendar marked. I can't wait!
★ ★ ★ ★ ☆
elisesk
Endless Knight is the second book in the Arcana Chronicles by Kresley Cole. The beginning was a little drawn out for me. I didn't feel like much of significance happened. We meet a few new players. Some good, some not so good. Jack was clearly hiding something, and Evie let it go. I wouldn't have been able to do that. I mean, I'm done reading the book, and it still bothers me.

Once Evie officially met Death, things start to pick up. I really enjoyed his back story. It took time before you were given the whole thing, but I liked that. I felt like the pacing was spot on. Death grew on me quite a bit. I think he got dealt a pretty bad card, no pun intended. The next actions he takes may make or break things for me, but as of right now, I think I might be rooting for him.
★ ★ ★ ★ ★
matthew testa
Evie and her allies end up facing various arcane, cannibals, and Death but this book is mostly about Death because he's not what he seems to be...

I wasn't sure I wanted to read this one due to the fact that, even though I mostly enjoyed it, I found Evie irritatingly naive and air-headed in the first book and I hadn't been too crazy about the whole tarot card concept. Well this book totally changed my mind! I don't want to summarize and give any of the plot away but I will say that I found Evie way less annoying in this book and I loved the developments and plot twists. Apparently, Kresley Cole is using all her mojo on this series instead of the IAD books cause this was a billion times better than those last 2 IAD books...

Side note: the audio version of both this book and the first one are just as awesome. Sometimes an irritating narrator can ruin a good book but the narrator for this one is great.

My only complaint is that I can't stand how this book ended on a cliffhanger (or crap, maybe I just can't stand that it ended period?).
.
★ ★ ★ ★ ★
aranluc
After reading Poison Princess, I found myself both enthralled with the book, and dubious as to how this series was going to go. The first book was exciting, provocative and such a great foundation, and I was unsure how Kresley was going to one-up it. I should never have second-guessed her!

Endless Knight is one of my favorite books of hers, in any of her series! It's such a great combination of genres - horror, thriller, romance, mystery - I found myself having to pause because I was reading so fast! I think one of my favorite things about Kresley's books and characters is that they all have a reason for what they do and say. They are multifaceted, and its easy to step into their shoes and understand their motives. You find yourself loving or hating characters, but your opinions evolve as the story progresses. It's real, and gritty, and fascinating to read.

She's gotten good at leaving you aching for more, as well. Not sure if I like that or not! Haha. But really, the story is so engrossing, I feel like I could pick it up and read it all over again, and STILL be in awe!
★ ★ ★ ★ ☆
holly katz
PJV Quickie: I love being surprised by an author and Kresley Cole does it every time. Cole is the type of author that sets the trends instead of following in other author's footsteps. I was a little trepidatious when she released her first YA, especially in the dystopian/zombie type genres. But, while she went with a popular theme, she took the books to a whole different level. The second book in the Arcana Chronicles kept me on my toes the entire time, pushed boundaries, broke-down usual YA tropes and blurred the lines between good and bad in uncomfortable ways. All I gotta say is... "damn."

Review: ENDLESS KNIGHT picks up where POISON PRINCESS left off. Evie is The Empress in all her glory, and she has just killed The Alchemist. Her friends are now realizing that her card is in play...big time. Evie's character becomes a lot more complicated then it was in the beginning of the first novel, especially as she begins to remember more and more of her past lives those thoughts and feelings filtering into her present life.

Other characters are also developing along-side Evie and new ones are being introduced. Selena, Matt and Finn all become more a part of the story and integral to Evie's success and Jackson - oh Jackson - shows a new side of himself as his relationship grows with Evie. I liked his character before, but by the end of ENDLESS KNIGHT, I wanted my own alcoholic, dirty-mouthed Cajun. He is just one of many fantastically written characters, in this series, with a ton of flaws, but with a lot of "it" factors that just make them all wonderful.

Then there was Death, who is introduced as the bad-guy, out to get Evie from the beginning, his voice in her head, malicious, all-consuming and taunting.

"Your death is mine, which means your life is mine.--"

But as the story progresses and you learn more and more about The Empress, whom even Evie has had nightmares about, you begin to lose focus on who is the: "good card, bad card, good card." Who is good? Who will succumb to their nature? Who will fight it? Finn hints that if he doesn't use his powers of illusion it actually pains him. Is this true for all the cards? Especially as the really terrible are introduced, cards that are cannibals, lover/twins that decimate using an army...how much do they know? How much is their card, how much is them?

It all becomes really intense within the second novel, especially as things settle down and Death and The Empress are introduced face to face and the back-story of their prior games becomes revealed, which actually changed allegiances in my mind for the characters. And it is not about a love-traingle, or some usual young adult play on the boy-girl-boy trope. I'm not rooting for Death to win the girl, or even Jack to win the girl, I'm not even rooting for the girl. Cole threw everything out the window in how she set these books up. She threw in a lot of surprises, some I kind of figured, but only because I'm a huge fan of Cole's adult series, so I think I have a certain understanding of how she implements her craft. And she did use certain elements that I've seen introduced in the IAD series, but nothing that is at all evident to the casual reader. It's only because I do this blogging thing and I keep track of some stuff.

Because of this, I have certain expectations or predictions for book three (Please see discussion area of review for more). Which I believe is the final book? Kresley Cole mentioned she was shooting for three books in the signing for PP.

There is a reason this book is not a five star / amazing read, it is because at some points the novel became choppy and awkward. There was a voice transition problem that I did not notice in the first book, but it seemed a lot more obvious in the second. These moments I can only guess are caused because the novel does not stay firmly rooted within a Young Adult voice. The novel in itself is not really a Young Adult novel, even though it is published as one (the only reason being Evie's age). The characters are mature, there is a ton of mature content, including multiple sex scenes, that do not fade to black. Between the content and the voice, this should probably be a type of New Adult novel...but Cole did try and maintain that Young Adult voice throughout the novel, even though it slipped at times. Problems arise with the characters though. Death himself is a millennia old character...who wouldn't have a young adult persona. When Evie gets around him though, she loses her YA vibe, her teen speak only used as jibes or reminders of Death's age. I guess it just didn't feel seamless, which is what I expect with Cole. Who knows, with reading the ARC it might be ironed out in the final version. If Death would have had a YA vibe I would be saying -- "why does a 2000 year old character act like a teenager?" So, this is me being picky.

Overall a great read, one that I would not with a clear conscious hand to a young teenager, but I would shove down the throat of my adult YA lovers and scream "read this s*** it is good!!!" Kresley Cole is just one of those great fantasy writers, with this crazy imagination and a penchant for passion and angst. Her writing keeps you on the edge of your seat through the entire novel, she doesn't give you one moment to take a breath. She also keeps you guessing and surprised - which she achieved in this book. And thanks again, Kresley, for that wonderful cliffhanger, how much longer do I have to wait for book number 3 which doesn't even have a name yet?!

Read the series if you haven't, this isn't a suggestion, it's a compulsion.

Recommendations: Fans of Kresley Cole's adult series, what are you waiting for? It might be Young Adult, it's really not, you'll enjoy it. Fans of Apocalypse fiction, dystopian and/or zombie craziness, with a bit of romance and angst, you'll love this series.
★ ★ ★ ★ ★
zachary best
This review was originally posted at [...]

Kresley Cole does it again! Although Endless Knight is part of a YA series, it will not disappoint those how have learned to love her Immortals After Dark series or anyone who is just starting with her books. This is the second installment of her Arcana Series and should be read after Poison Princess (Book #1 of the Arcana Series) as it picks up directly after the last chapter of the book.

Personally, I found the pace a little slow, mainly because this is an on-going series where one event directly leads to the next, so there are no real endings to each of the books until the entire series ends. However, once you reach the end of the book, you will always wish for more. Kresley Cole leaves you in the worse type of cliffhanger (in a very good way) you can imagine. I, myself, almost screamed in frustration when I finished the last chapter in Endless Knight as I realized I will have to wait another year for the Book #3 in the series to find out what will happen to our sexy Cajun, Jack, as it is scheduled to publish in Fall 2014.

Summary:
The rain that the Fool has been warning Evie, the Empress, about had started to pour after her encounter with the Hermit and acquired his icon. Finally, she realized her powers and was no longer the helpless girl that she had been ever since the Flash, the apocalypse that killed most of the living and turn many into Bagmans - thoughtless zombies. Allying with the Fool, Huntress and Magician she finally remember the game, where there will be only one winner, one survivor.

Jack, her sexy Cajun, had seen her using her powers to control plants and her appearance turning into that of a red witch and was horrified at what he saw, but there were little time to adjust as they are immediately chased down by Bagmans, other arcana cards and cannibals. When they finally had the time to talk things over, Jack decided he was more upset with her keeping secrets from him.

Death had been taunting her in her head through the Fool since the beginning of the game. Now he appears before her and threatens her friends and allies. Her only choice was to go with him. His words are menacing, but he brings her back to his castle and let her roam free. He wouldn't let her near him, but when she was not looking, he couldn't take his eyes off of her. There were history between them, things he would never forget... things she forgot over and over and she must figure these things out before history repeats itself.

What I liked:
I know I haven't written a review for Poison Princess, but one of my biggest problem with that book was that I didn't like Evie, the female protagonist, in the first half of that book. I generally have no issues with main female characters who does not possess strong personalities (I actually prefer them a little mellow rather than having too strong a personality), but her attitude in the first half of the first book of the series was "princess" like... in a bad way. She was a bit snobby, imo, and had nothing to contribute while on the run after the apocalypse. But things have started to change in the second half of that book and by the beginning of Endless Knight, she was much more likable.

Something that I really like about Kresley Cole's books is that she has a way of writing about changes in characters that are logical and believable. Some authors attempt to write about a change in the way a character thinks and acts and end up making it awkward or the change was so sudden that it doesn't make sense. KC has the talent to write about these changes and make the transitions smooth and realistic, which enhances the story reading rather than ruining it. Evie was put into a leadership role in this book and was able to contribute some good ideas and save the day several times. She definitely held her own throughout the majority of this second installment rather than entirely depending on Jack like in the first installment.

Jack was as sexy as ever and there was almost nothing that I don't like about him... ok, maybe his only flaw is that he drinks a bit much. He is protective and, although he is a mortal and does not wield any magic, he more than holds his own. Even after he saw Evie with all her power (and she could easily kill him with one thought) he still wants to protect her and does his best to do so.

Death received the most character development in this installment of the series as it was his first real appearance half way through this book. In the Poison Princess, he appeared only in dreams through what the Fool wants Evie to see and what the Empress saw in her past life.

Overall, I love the character development in this book. How Evie seems to have a bit of a split personality, between herself and the red witch Empress, is interesting and certainly explains a lot about her past encounters with Death.

Character interactions were also wonderful. There is so much chemistry between Evie and Jack and Evie and Death. Both Jack and Death are absolutely adorable in very different ways... ummm... not the way you say "a[...] cute!!" though.

Another thing I thought was very nicely executed by KC was how she handled Evie's feelings toward the later of the book. She genuinely loves Jack, despite she realize he had kept some very important secrets from her, but she was also wildly attracted to Death. I like how it was not a sudden change of heart thing for Evie and neither was she just latching on another guy as one had hurt her badly. I also like the fact that after the initial shock of knowing the secret Jack had kept from her, she could see reason, although she was not yet able to face him yet.

As much as I love reading love triangle themed stories, some just didn't feel right, especially when the girl ends up having feeling for both guys. So far, I have not yet felt that Evie was playing the guys, as I have felt in other similar story plots before. I certainly hopes KC keeps it up.

What I didn't like:
Like I mentioned before, I found the story to be a bit slow moving. It was the same problem with the first book. To be honest, if I would have picked up Poison Princess or Endless Knight without having read and loved KC's other works, I might have stopped within a couple of chapters. One can certainly argue that it is natural for these types of stories. It is meant for a series where things happen over several volumes, but I would have like the pace to be a little quicker.

There is also a decent portion of the story where they are running from the bagmans, cannibals and other psycho beings and I found those chapters to be a little lacking. Now, I'm not saying it is bad and I want to skip the pages, but they, unfortunately, were not page turners.

Although this is a continuing series and much of the story is to be revealed over several books, I felt like it didn't have a big theme and a big event. I mean, yes, many things happened, Death and his relationship with Evie was introduced and, temporarily solved, but the big climax didn't feel like something that was built since chapter 1 of the book. Rather, the book read like two separate sections. Section I - Jack, Section II - Death. It worked for Poison Princess, because it was Section I - Pre-Flash (apocalypse), Section II - Post-Flash, but it didn't work quite well for me in Endless Knight.

The cliffhanger was also something that was annoying. Now don't get me wrong, it's not bad! It's just that all of a sudden something new and pressing was introduced and then boom, TO BE CONTINUED! And you're like dafuq, as Jack would say. This is especially frustrating when she's only publishing one installment a year... Can somebody invent a time machine so I can skip to Fall 2014, day of publishing of the next installment?

Conclusion:
Although not as much of a page turner like her Immortals After Dark Series, the Arcana Chronicles by Kresley Cole are not to be missed. Both Jack and Death in Endless Knight are to die for! This series can certainly hold its own. KC weaved a world and a game that is believable and the reader is invited to learn and experience it along with Evie. I cannot wait for the next installment... I just hope that the next 12 months can pass by quickly enough...
★ ★ ★ ★ ★
shae mcdaniel
Endless Knight was even more amazing than Poison Princess!!!
The story only got better in this second book, the are charachters richer, we got learned more about the game and the Arcana kids...

Evie has grown so much since her Empress powers fully developed! Didn't like Selena much in the first book but I am definitely starting to like her now.

Matthew is still the same, still making no sense with most prophecies he tells, always talking about the endgame... I wonder though what the endgame is for him. Like Evie I don't fully trust Matthew anymore after what happened in this book.

The character that really surprised me in this book was Death. It was clear he hated The Empress for something she'd done to him in the past, but it was a big suprise when Death told her what it was.

At this moment I have no idea who I want Evie to be with, Death or Jack... and I really want to find out if Evie will accept the deal Death is offering at the end of the book. I hate it that I won't know the answer until the next book!
★ ★ ★ ★ ★
brandon rickabaugh
Ok I LOVE THIS SERIES! Let me calm down I have always loved any book by Kresley Cole but these are amazing . It is not the same old story at all, this is an new completely different series. The characters are super and you will be able to identify with each one. This book keeps you on your toes and we finally get to meet death. Which I am so upset over I have begun to like death as a partner for the empress but there is always a catch. Why do women always think they have to be fair it drives me nuts! Anyway you will love this book! Usually I read a book in two days and that is it but I had to take my time getting through this one for the simple enjoyment of it and I am thinking about reading it again just to relive the adventure. You won't regret this purchase AMAZING!
★ ★ ★ ★ ★
rinaldo
Evie is still continuing her forward march to conclude this awful game she has been forced to play. She is part of the 22 Arcana members who remain alive by killing the others. Evie may have come up with a better way thru alliances with other players that help her defeat the one set to destroy them all known as Death. Evie may not control the rules or all the other creatures out there, but she is determined to set who wins. This is an awful way to survive after the apoplectic event reset every single parameter she lived by even though she feels the love of her life is standing by her side.

When Death finally finds her the powers she thought would save her are set to stun and the only objective now is staying alive and getting free. Death has played this game before, and knows all the secrets to success are killing first and never question why. However, Evie may have a strategy up her sleeve if she can get unbound to use it. Figuring out who is friend and who is a traitor is becoming a blurred line she is afraid to cross, even knowing she must.

A statement of how great an author is for a reader to be in a restaurant reading a Kresley Cole book and find yourself with a group of new friends discussing how much they love every word she writes
★ ★ ★ ★ ★
shaghayegh sherry
Wow, this second book in the Arcana Chronicles is a non - stop adventure.

We learn about the characters we know from the first book and meet
some new players.

Evie, Jack, Matthew, Selena, and Finn move forward to find and plan
to defeat death. But when Evie is put in a situation, she must choose to go
with death and save her friends or fight and hope they win.

With her decision made and not everyone is happy about that, she moves
on with her plan to defeat death, or does she.

The story continues to build and with the cliff hanger Kresley leaves you
with you hope she is writing fast.

I would recommend this series to anyone that loves adventure with some romance
and wants a book that keeps you on your toes.
★ ★ ★ ★ ★
saint even
Another great read by Kresley Cole!

After finally discovering Poison Princess, I delved right into this one. Although I purchased all three books in the series, and because I listened the the first book via CD, I got the audio recording from my library for next 2 books as well.

So in this book, we meet more cards. Evie is remembering more about her past lives, still trying to travel to the Outer Banks to find her grandmother. Other cards (or Arcana characters) The Fool, The Magician, and The Moon are traveling with her and Jack. We are introduced to The Hierophant; Gutherie, & Strength; Lark, both with greater greater detail.

And, we begin the love-triangle between Jackie, Evie and Death.

Death is a sociopath plain and simple. Having lived well over a thousand years, he is the current (and repeated) winner of the game. True to Cole's literary gift, we fall in like with the bad guy. I was fully prepared to hate him, but, but the end, I was intrigued by him.

We still have smoking chemistry between Evie and Jack, making it extremely hard to gauge at this point which one will get Evie in the end. Jack comes with his own baggage, keeping secrets and withholding truths. But, it is clearer now that Jack is more than a mere human. I have already speculated that he is one of the unnamed cards. (I am so bent on this notion, that I have resorted to creating a list of tarot cards and I am keeping notes.)

Even after listening to the second book, I am still girl-crushing on Matthew, my beloved Fool. I have to have faith that Cole will give him a HEA by the end of the series. I am even more traumatized by the thought of him dying in the game. Kresley Cole wouldn't do that to us.... would she?

Would I recommend this book?, F'ing aye!!! I would strongly encourage the Audiobook as well.

Happy Reading!
★ ★ ★ ★ ★
harrison freeman
If you read Poison Princess and/or are a fan of Kresley Cole's books (i.e. IAD series) as I am, you'll probably enjoy this series and this book. Although I'm not a huge fan of love triangles, specifically ones where both the guys have redeeming qualities and I don't know who she's meant to be with (or who to root for), I have to admit she wrote this book brilliantly. The first half has you feeling one thing and the second completely changes all that. I also like the premise of the Arcana cards, it's something that is unique and unlike the vampire, wolf, other paranormal romances out there right now. Furthermore, it's also a story about a girl who is young and coming into herself and her role in this world. I really like Evie, she's strong and somewhat mature for her age, but at the same time I keep in mind she's only a teenager, so I think it's normal she feels things for two guys.

Also, I think some people get confused, from what I'm gathering Young Adult (YA) means: Adult- someone 18 years & older and by Young adult- someone around 18-24 y.o as the targeted demographic. So, I definitely agree this is book is not for teens or children by any means. Which is funny because the main character herself is actually 16 years old so that does throw you for a loop, since there is definitely sexual content in the book.

That being said as many of the other readers expressed, I'm frustrated with the cliffhanger ending, as we're left waiting another year to see what happens with Evie, Death, Jackson and the rest of the Arcana. Oh man!!!!!
★ ★ ★ ★ ★
judy ahrens
Let me just say...WOW!!! First off, if Death came knocking at my door and he looked like that? I WOULD GLADLY TAKE THAT HAND OF HIS;) Just from Poison Princess I was fascinated by Death (I know that sounds weird lol but I am the kind of girl who likes the villain;p) and how he acted with Evie. Kresley Cole OUTSTANDINGLY writes Endless Knight- I mean really, there are endless amounts of words that could describe how amazing this book was! I am speechless with how this book turned out, I keep turning it over in my head and reliving some of the scenes because they were THAT good! When you think you know who the character is, you are surprised; when you think you know what may happen next, you are surprised... WOW! I picked up this book with hungry hands (I had been counting down the release date lol) and the next thing I knew, I was OVER half way done with it on the same day!! I hated it because I knew I was going to have to finish it and that meant waiting a whole other 7 or so months before the 3rd came out! I actually made myself step away for an entire two weeks because I knew the next time I picked it up, I would be reading that last page! But my, OH my! talk about those hot showers with some of the scenes in here;p The building suspense when you know it has to happen but HOW it is going to happen puzzles you and when you think you know, MAN OH MAN YOU ARE WRONG! It is even better;) Honestly, I have not read a book this great in such a long time!
When you begin reading it, you think to yourself "Well how is Death going to come in-between Jack and Evie?" Since the cover of the book has Mr. Sexy (*cough* I mean Death *cough*) holding onto Evie, I knew the two HAD to come together at one point. But Kresley beautifully brings these characters together and makes your jaw drop over and over again. As you learn more about Death through Evie's dreams and late nights with him, you grow to understand him so much that when Kresley finally brings Jack back into the equation, you think "Jack? Huh? Who is Jack?" Really, the deep understanding of why Death has become who he is is truly mesmerizing.
AND THAT CLIFFHANGER!!!! OMG! I was ready to throw this book out the window when I read that last page and then I realized that I might destroy the cover and I would not want to destroy Mr. Sexy's looks- if that is even possible;) However, I did read the last 5 pages I think like 3 times already? And I have only been done with this book for two days! I don't even KNOW how I am going to hold out for the 3rd! I just am going to have to reread this series (more preferably the one with Mr. Sexy on the front) to pass the time;)
★ ★ ☆ ☆ ☆
amanda nissen
I really liked the idea for this series and would like to know a lot more about it - not just how it ends, but the whys of the Arcana - why do they exist, why do they have to fight each other and so on. However, in both books so far, while I've devoured the first half of the book, there's usually a big change around the middle of the story and I lose interest. In the first book I love the story right up until the Flash. After the flash I started losing interest and had trouble finishing the story. This happened again in this book as well - there's a major change in the middle of the book and I just had a harder and harder time picking it up again after that.

I think part of the problem is that Evie isn't a great character - she's got some great goals, but no idea really how to achieve them beyond "my grandma will help me if we can reach her". Except, from what I've been seeing of dear old grandma in the flashbacks, I really don't think she's going to help her granddaughter try to buck the game. She relies on everyone around her, and manages her kills (and lack of kills) more through luck than intent.

The love triangle is really, really annoying too.

After two books in a row where I lost interest after the halfway point, I'm going to have to walk away.
★ ★ ★ ★ ★
fonrus
since they don't have a 4.5 rating, i went with a five because Death's character, made up for the little problems i had with the book. first, i felt Evie and Jack "reunited" a little to early, like they should have waited, but that's just me. the first 15 chapters seemed rushed, like Cole was waiting to introduce Death to us. but that doesn't mean they weren't good, just felt like it was going at a fast pace. when Death was introduced and the things that followed were well written, especially Death's history with Evie and his character. Overall this was a good read i stayed up til 2:40 am reading.
★ ★ ★ ★ ★
nick douglas
I received this book and the first in the series (Poison Princess) from my brother as a Christmas gift. Now, I'm 32, and was very reluctant to read these as I'm not into YA books (usually.) I finally, after a few months of putting them aside, began reading them. Wow! What a surprise. I was shocked by how engrossed I was immediately by the story, writing style and, overall, the book in general. As a mom, I do have to say the ages (16-17) of Evie and some of the other characters through me for a loop considering the things they were doing, but I guess post apocalypse....what are ya gonna do?! I would definitely recommend these books to anyone interested in fantasy/fiction books. Can't wait for the next one...hurry up Mz. Cole!!!
★ ★ ★ ★ ☆
simmoril
Evie is the Empress, she has all her powers. Jack witnessed her using her powers and he was horrified. She is scared at where they stand and that he'll walk away. Death is constantly whispering in her mind and with danger at every step Evie finds her world more chaotic than ever before.

Excellent read! I loved book one, Poison Princess - so I was excited to jump right into the sequel. I wasn't disappointment. Death was delicious and very tempting, and even with the new revelation I still really like Jack as well. Endless Knight is a captivating story, dark and dangerous. New tarot cards are introduced. Ms. Cole never fails to pack a punch. Due to some of the scenes I do think that this book moved from YA to Paranormal Romance. Definitely A must read.
★ ★ ★ ☆ ☆
sahin
Oh dear. I had such high hopes for this book and most of them all fell short. I LOVED Poison Princess and I cant express the same feelings for this second book.

A very large section of this book was slow paced. You get sections of action packedness here and there, but it is mostly restricted to the first section of the book. This I think happened because Evie ends up spending alot of time at Deaths place and nothing really happens while she is there. You just get her building relationships with people who live there and thats about it. The bits of action we did get though was great, I loved when they were with the Cannibals and I was really freaking out at certain parts.

And lets just touch on how annoyed I am about the introduction of a love triangle. WHY COLE WHY? I like Death, I think he is a really interesting character and would really like to view quite a lot of things from his perspective, but the fact that the triangle was introduce frustrated me. Now onto a SPOILER I also HATED the fact that Death has such mixed emotions about Evie is because surprise surprise they were married in a previous life and she killed him. I get the life and death are supposed to be together kinda thing but that just blew my mind that that was put in, and not in a good way END SPOILER. Both are left up in the air in a serious way. The ending of the book was not any good at all. Nothing resolved, its just all prolonged.

You get pretty much no Jackson in this book. Once Death comes in he goes. But before all that Jackson's with Evie is pretty shit house because of things that happened in the book before, things get sorted out, but they take just too long to sort through their rubbish for my liking. Jackson when he is actually caring and being nice to Evie is pretty damn adorable. I also have a theory that I think a lot of people have come to as well. I think Jackson is the last Arcana, the one that is only revealed when they kill another Arcana. It has been set up perfectly. The past between him and the Lovers has been set up perfectly for him to off them and come into his powers, completely get over the differences between him and Evie because there wont be any really anymore (if Death is left out of the picture) and things will end fine and dandy. However there has been thought by others that he is meant to kill my Matthew, to which I think NOOOO! Im glad this seems less likely in my mind because then Evie wouldn't like him anymore, and she would probably end up with Death instead.

I love the fact that Evie has come into her powers, I think it makes her a stronger person, but I also felt that some of her previous character was left out because of it and that wasn't a good thing. The whole thing about this Evie is that she keeps her previous personality and thusly pretty much refuses to participate in the games, but then I found that it was lost which annoyed me. I didn't laugh as much in this book, Evie lost some of her sass and quick wit/bright spirit. I don't think this was intentional, other things just seemed to take over rather than keeping her character the way it was described to be. I do like though how Cole works through how when Evie uses her powers, she has a hard time remembering she doesn't want to play the game and just wants to win. I like the struggle.

Though this book fell flat I still am eager for the next one. I hope that Cole has gotten over her malfunctions in this book and the level gets popped back up to its 5 star rating.
★ ★ ★ ★ ★
ann margret hovsepian
OMG!!! What a ride, I don't even know what to say other than this book was AMAZING! I'm in love with Evie, Jack, Aric, Matthew, and the other Arcana characters. This story just gets better and better and more intriguing, I can't wait to read the next installment!! 5 Stars!!!
★ ★ ★ ★ ☆
kaity davie
So after how Poison Princess ended I was really not sure what to expect with this book, because I was so disappointed with that ending; however, this was another entertaining book written by Mrs. Cole. I was happy with where she took the story and liked how it picked up exactly where we left off in Poison Princess. There is a lot of surprises in this story and a lot of unexpected twists that happen. There was times when I was literally left with my mouth hanging open thinking WTF? I don't want to spoil anything for anyone though so I'm not going in to that ;) But I can tell you that another Arcana is introduced in this book and tells the group that she wants to join their alliance, but the group has to decide if they trust her or not...... Oh, and Yummmm is Death HOT! I wouldn't mind his face or body being the last thing I saw before I died :) And again like the first, this book ends with a ridiculous cliff hanger! I cannot believe I will have to wait so long to find out what happens!!

I gave it 4 stars because there were a couple of things that bugged me. The first thing that was a bit annoying was how Evie is now an expert at her powers just like that! It was like Boom! She is suddenly a professional super confident leader with a snap of a finger. It just seemed like this should have progressed over time with trial and error or something. I also wish this book wasn't left hanging so much in the end. I really dislike cliffhangers when the next book doesn't come out for a really long time and boy was this a cliffhanger!! I just wish it felt a bit more like a complete book rather than like it just stopped right when things were getting REALLY good! Other than these things the story was great and moved along just at the right pace. Over all I was very entertained and I look forward to reading the next book!

I was provided this book for free for an honest review through Goodreads First Reads.
★ ★ ★ ★ ★
dipesh pherwani
I will not be original - the book is amazing. Everything freaking makes sense. EVERYTHING. It's rare! It's one of those books that you can't put down. Well, you do when it gets to intense but then you take a breather and grab it back. You can't help it. You live in the story. You feel what the characters feel. Such an experience! Love books like these. They make you think about the events of the story over and over again. I find myself replaying the dialogs between Evie and Death in my head over and over again. I imagine what I would do on her place. I picture the people and the battles. Man, I'm lost :)

And one more thing: NOBODY writes about passion and sex better than Kresley. NO-BO-DY. Believe me, I've done my homework
★ ★ ★ ★ ★
gabriel
How to even begin with this one... How Kresley Cole managed to pull this one off is just beyond me. A love triangle that I actually enjoy?!

Better yet, a love triangle where I don't know who I want the MC to end up with?!

Aric, a.k.a Death, takes center stage in the second installment of the Arcana series, and I am over the moon in bliss. (well, you know, I was until I read the last page... Cliff-fricking-hanger!)

But then what about Jackson? Unfortunately, there is very little about ole Jack. I may be going through withdrawals. But there is one very important question that readers need to ask themselves before reading the next book, Dead of Winter. WHICH IS OUT NOW! ~~~SQUEEEE~~~~~

Team Jack or Team Aric?

Find out at my blog, goddessreads.com
★ ★ ★ ★ ★
danika
PERFECT guilty-pleasure, rainy day, stay-in-jammies read. Unlike many 'second books' in recent trilogies, this one amped up the tension and allure from the first book, which is a feat for any author. It's a gritty, sensual, intense page-turner. The empathy I felt for Evie's every dilemma, every struggle had me on her side, as well as just as confused about what to do at the end as she was. The beginning of the book had a very apocalyptic feel like the last book with Bagmen (zombies)/cannibals and deadly Arcana battles. The second half of the book had a very "Beauty and the Beast" feel--which is my very favorite fairy tale of all time.
This is a favorite series for me that I will reread for sure! Can't wait til the 3rd one!
★ ★ ☆ ☆ ☆
ethan drew
Considering it is marketed to 14+, I was shocked at the sexually explicit material in this book. I feel like not a whole lot happened the second half of the book. While I understand the author was trying to build up the relationship between Evie and Death, I missed the other characters. I will however continue on in the series as I am invested enough to see the outcome of this "game."
★ ★ ★ ★ ★
wendy mcclure
Wow, I predicted things would take off in this second book, and they certainly did! The action takes off right from the first page, and I never could put it down for a second. I am totally hooked on this series! The cliffhangers at the end would drive me insane if I didn't have the next book already, though. The first book showed how Evie fell in love with Jack, and this one shows how she fell in love with Aric (Death). The history between the Empress and Death was a great story, and I love Aric to, well, death. No pun intended. Aric and Evie are obviously fated to be together, but she also loves Jack. So maybe they won't get to be together until they are reincarnated again centuries from now, when the games begin again. Although, I'm hoping they can all find a way to end the games, so maybe that isn't the best idea. Guess we will have to wait and see who she chooses. Aside from the love triangle, there's also tons of action in this extremely well written story. It has something for everyone.
★ ★ ★ ☆ ☆
myles
I liked the idea of using tarot cards and personifying them, and I like the idea of an apocalypse. I like zombies. I like powers. This book has me on edge as to whether or not I like this series. All the different ideas feel a bit forced together, but for the most part, it's been a great series. THE REST OF THIS REVIEW WILL HAVE A FEW SPOILERS!! Although I'm glad we get to see Evie develop as a person, it seems as though she's turning into the predictable heroin in a love triangle. We are introduced to Death this time around, and of course, the leading lady slowly grows and attraction, and dare I say love, for the misunderstood villain. Here we enter the portion of the story of "what ever shall I do I love them both and this one lied but this one might kill me and I feel this kind of undeniable attraction this guy but there's another undeniable attraction to man #2 and I want them both so now I have to make a choice!" Despite this, I liked reading about Evie's relationship with Death and I loved seeing it grow into something good. Something better than what she had with Jack. What's unfortunate is that I can see where the next installment is heading. It looks like Evie will have to choose between the two, and she will choose Jack because he was her first in this life, and she will feel guilt for what she will do to Death's feelings and Death will both want her dead and want her for his own at the same time. Even though, in my opinion, Death would be the better man for her. Like I said, my main problem with this book is it's predictability for the next installment, despite it's irritating cliffhanger. I just hope in the next one, Evie comes to her senses and chooses Death.
★ ★ ★ ★ ★
diane carter
You know you love an author when the book ends and you're stringing together every cuss word you know. Sorry Kresley, but that's what happens when you captivate me with your novels. I don't like to compare books, but the theme of The Arcana Chronicles has that Hunger Games vibe going on- a situation that can't be escaped, and you just have to kill your way out of it. These characters are so complex, and who knew I could love Death so much? Read this now! Prepare your cuss words, because you'll definitely need them. Come on number 3... mama needs a fix.
★ ★ ★ ★ ★
andrew bishop
What a story. Sometimes the second book in a series can drag, it's usually spent setting up the remaining books. And this book does do plenty of that, but it definitely wasn't boring. And Sir Death can visit me anytime.
★ ★ ★ ★ ★
nidhi
Fantastic and intriguing new YA series. I'm thoroughly enjoying it but wish the covers were a little less girly so my son wouldn't baulk at reading it - I know he would enjoy the story if he gave it a chance.

That said, and this has nothing to do with the author, this book is only listed as an expensive hardcover here on the store but I purchased it as a regular trade sized paperback for just under six bucks at wallyworld. The inside says it is a special version for wmart. I hope this isn't a trend that wmart is getting special editions and runs of books that are only available as hardcovers elsewhere...
★ ★ ★ ★ ★
shay fan
*Some spoilers*

Ugh, this book seriously messed up my ideal pairing for Evie and pretty much utterly shifted the perspective of the 'good' and 'evil' parties in the Arcana.

In Poison Princess, Jack and Evie seemed to be the perfect couple (well, maybe not completely perfect, but cute and I liked them together), all the way till the middle of this novel, when Evie's #1 enemy, Death, had to go and capture her and turn out to be so throughly likeable and sexy.

Usually, I enjoy books where the hero-heroine pairing is more clear cut, as I sometimes feel that the heroine flip-flopping between two characters makes her seem a little fickle, detracting rather than adding to stories. However, I have to say that Kresley Cole does pull off the two-love-interests twist very well.

Death's appeal is undeniable...and so is Jack's. So now, poor Evie has to make a choice between the two of them...as well as try to survive the apocalypse and all. That being said, the story is more than just the Evie-Jack, Evie-Death relationships. As always, the personalities of both Ms. Cole's main and secondary characters shine through and help to create and even more enthralling story. Combined with the exciting and emotionally-fraught storyline, where characters face constant challenges and twists, this novel doesn't disappoint.

I'm not sure if my review does the book any justice, but suffice to say, it is definitely worth a read.
★ ★ ★ ★ ★
t dunham
Wow. Just wow. I had mad love for Poison Princess, the first book in The Arcana Chronicles, but Endless Knight was even better. Hands down the best young adult book released this year.

Endless Knight has it all; a bad ass heroine, lots-and-lots of action, unique world building, engaging secondary characters you'll want even more of, a few holy crap moments you won't see coming, and surprising smexiness. I can't wait to see what happens in the The Arcana Chronicles series next.
★ ★ ★ ★ ★
abbas bozkurt
Didn't want to put this down! Poor Evie and what she goes through in the second book of the series! While dark, there are heart-wrenching moments of romance, and I couldn't believe the love triangle she finds herself in! At first, I thought there was no way anyone could compete with Jack, but I was wrong--wow! Unfortunately, the book ends in a cliffhanger :( However, it's still not a book to be missed!
★ ★ ★ ★ ★
caroline chan
I tried so freaking hard to make this book last but could only manage TWO days. Two days of rationing out paragraphs only to ruin it all in the end by reading the last 50% of this book in two hours and forty five minutes. Now the WAITING and WAITING and WAITING and WAITING and WAITING and WAITING and WAITING and WAITING and WAITING and WAITING and WAITING and, MORE waiting for the next book. Surely a narcotic drug withdrawal would be less painful and damaging to my body than this WAITING!!!!!! Oh, the book was great by the way. I would write more but I have to hurry up and get started.....................on the waiting. :(
★ ★ ★ ☆ ☆
terrenz
Evie and Jack have even more to battle than they ever realized. Death is not who Evie once thought him to be. And Evie is not who Death once thought her to be. An interesting twist occurs in this novel, then leaves you hanging until the next novel. This is advertized as a Young Adult novel. This bothers me because YA novels are advertized for ages 12 to 20. As a middle school teacher, I would NOT recommend this book to my sixth graders.

Parents, please be warned, this novel is sexual explicit.
★ ★ ★ ★ ★
taizanna
Endless Knight is the long-anticipated sequel to Poison Princess. I've had my sister, mother and friends clamoring for me to "pull strings" to get it released early (insert eye roll). I did get to read it early, though, and I have to say this is one of Kresley's best books. There is so much action and absolutely no down time ... except when Evie is in Death's mansion ... yup, she gets caught.

Without revealing spoilers (of which there are so many ... again, mind blown!), Evie is in love with Jack, who just learned she's not quite human, and neither are Selena, Finn and Matthew. The ragtag group puts everything on the table and forms an alliance, a vow not to kill one another or play the game, but Death wants the Empress' head. He wants her blood and demands she be punished for what she did in previous games. I have to say I always manage to choose the wrong guy in YA triangles, and while I liked Jack ... I really, really loved Death. I was fascinated by him, and this book does nothing but sink me in deeper. He's lonely, he's intriguing and he even finds Evie some pointe shoes.

For those of you who haven't read Poison Princess ... stop, go buy that book -- it is one of my top 2012 books. You won't be disappointed with murder, Tarot cards and the post-apocalypse. For those of you who loved Poison Princess, all I can say is there is no middle-book syndrome here, and I can't believe it ended with that last line!! Now I'll be waiting even longer to see who sides with whom, and whether Death actually goes through with it ...

To see more recs released this week and what Kresley has to say about love triangles, check out the HEA Blog!
★ ★ ★ ★ ★
pooja shah
possible spoiler. I'm sorry english is my most recent language and I"m still trying to learn all the rules please no grammar Nazi's
Ok here we go, This book makes me want Evie to have both Jack and Alric but I know allot of people wouldn't want that to happen
I feel bad for death to have a solitary life, and he shouldn't be alone plus they are already married . But Jack's love for Evie is so intense too and he shouldn't be alone. I wish I didn't have to wait till January to read the third book, I really want to see what happens I guess either way I'll be sad for the looser maybe Evie will get pregnant and death sacrifices himself and her and Jack will be together. who knows though. Kresley Cole is a awesome writer I wish I read some of her other books a long time ago this was the first series I read about her and loved it read both books in 3 days I couldn't put them down, now I'm off to go read her other series Immortals After Dark after I get some sleep though I hope they are just as great as this series was for me.
★ ★ ★ ★ ★
dana bui
What a page turner! I read this book in 1 day!
Just wow!
I've read some of reviews out there of people seeming to like death over Jack now...
And I understand that, I really do!
Butttt
Still team Jackson :p
I mean , I understand Evie's hurt, finding out Jack hid something huge,
But I'm sure there is a good explanation...
OH! And death? Practically manipulated her at the end of the book! How is that love or anything??
I like death and feel sorry for him being 2000 year old,alone and all,
But not as a HEA for Evie

Kresley your awesome!
Man can u write a story!
But pretty please, let Evie and Jack be together!
:D
★ ★ ★ ★ ☆
fred
I know a lot of people were upset with the fact that there are two sex scenes in this book with two different men, especially since Evie is only 16/17. However, I think that they're looking at it the wrong way. In the sex scene with Death, Evie realizes that she does not feel ready to sleep with him, and tells him to stop. This is actually a positive message that so many young woman need to hear: No matter how close you are to having sex, you have the right to stop at ANY time. You are no obligated in anyway to have sex if you are not 100% comfortable. Evie even states that no one had the power to force her into a decision. I actually found this very empowering, and truly believe that young women would benefit from learning this lesson.
★ ★ ★ ★ ★
luke
I have been savouring the story in my mind for the past few hours, not wanting to break the spell. The author needs to be complimented, but I'm unsure of how to express how thoroughly I've enjoyed the journey that she's taken me on. I don't want to read another book for at least a day. No book would be good enough to replace the incredible tale that she's spun in my head and I've closed my Kindle in contentment. Thank you Kresley.
★ ☆ ☆ ☆ ☆
elliott p
Why, Kresley, why the love triangle?? The story was going great, I was loving all the new info on the Arcana and the developments on Evie and Jack's relationship, BUT THEN COMES THE LOVE TRIANGLE and ruins it!! I'm so, so tired of these things, they just make females look/sound annoying and pathetic, and what makes me angrier is the lack of self-respect! One minute she's kissing one dude and in the next she's thinking about the other, for crying out loud, I can't with this bs. I thought I could trust you Kresley, I really did, but apparently I was wrong. I don't even know if I want to keep reading the series now.
★ ★ ★ ★ ★
jason funk
Good grief, I loved this book. I would probably have given this 4.5 stars, but only because Poison Princess was a teensy bit better. I enjoyed the connection between Evie and Death, but I feel like his character is a bit lacking. I wanted SO much more of Jack, but alas, that's to come later, I think. This genre is my favorite guilty pleasure, considering I'm not a teen, and Kresley Cole's adult Para Romance novels are fantastic too.
★ ★ ★ ★ ★
kapi
Endless Knight is a must read if you enjoyed Poison Princess. The story was totally engrossing and impossible to put down. Lots of action and soul searching for the characters as they forge ahead after the flash. My only complaint is the cliffhanger ending. I hate GETTING TO THE PEAK MOMENT AFTER HOURS OF READING and - - - - - - - oh. Sorry. This story will continue at some point in the future. Might be months. Might be years. Just sit tight.
★ ★ ★ ★ ☆
doriya
This is a great story and the 2nd book in The Arcana Chronicles. I was sorry when the book ended and I now have to wait another year for the next installment. Kresley Cole may have intended this series for YA, but as usual her writing is flawless and the characters are well developed and engaging! I'm really torn! Should Evie chose Jack or Eric?!
★ ☆ ☆ ☆ ☆
hamid salari
Having this book toted as a YA series on the store and shelved in the Teen section at book stores is very deceiving. My daughter and I both enjoyed the first book and we both looked forward to reading this second book, Endless Knights, as well. I borrowed this book from my daughter before she had a chance to read it and I'm glad I did. Not because it is a great story, but because of the sex within.

Maybe my opinions do not sit with the majority but I don't believe my teen needs to be fed such descriptions of a sexual act that was depicted in this book. Instead of quoting the author's story and chancing a child reading this review, I would suggest you go to a book store and read page 115 before purchasing for your child if this type of thing is uncomfortable for them. I stopped reading after page 157, as it just began to seem like a good story idea that was lost due to the unnecessary graphic nature. In reading some reviews before I wrote this, I find that there are additional sex scenes with the main character and a different man. I strongly feel that if publishers want to push books into the YA category, there should be a similar rating on them as movies and video games. Why can't the publisher give the young adult consumer the heads up about explicit sexual content? I don't feel that a young reader should be left to innocently stumble upon something so uncomfortable for them.
★ ★ ★ ★ ★
naomijozovich
Sooooo...omgggg! I am a huge Kresley Cole fan and when I read the first book in this series I was NOT happy. It was good at the end and most of the book I was really grossed out by Jack's accent and it was just slow. This book however was quite the opposite! For a full review go to [...]
★ ★ ★ ★ ☆
geecee
I was amazed by the first book and was anxious for the second. It does not disappoint. I devoured it and can't wait to continue the series. Kresley rocks!!! This is why I love to read. You find those books that blow you away and you want more and more. I think this could also be a great movie as well.
★ ★ ★ ★ ☆
brian c
I started reading the third book, and I really liked it until about half way through. I read the first book without putting it down and instantly downloaded this one. I was so happy the way things were finally going and it's going to be a huge let down if it goes the really predictable way that I think it's going to go down. I love the majority of the characters and I hope this series won't be such an emotional roller coaster to the point that it gets annoying.
★ ★ ★ ★ ★
erena
This book was great. It continued the story from the first. It did leave on a cliff hanger and we have to wait a whole year to know more. But the book wasn't boring even though half the book the main character was waiting for something to happen. I'd recommend this book to anyone who's read the first one.
★ ★ ★ ★ ★
sam owens
Kresley Cole is a HUGELY imaginative fantasy and dystopian author. She gets how we want a female protagonist to kick ass. I have no idea how this series is going to end, or the next scene, and that is really awesome.
★ ★ ★ ★ ★
lissa rice
Best YA book EVER! Best YA male characters EVER! I love this series. You really MUST read it for yourself.
This book actually starts off kind of slow and i was curious where it would lead. Things pick up in Chapter 14 and never goes down from there. I never imagined the twist and it brought me to tears. Something that actually is pretty hard to do.
I highly recommend you pick it up and I can assure you I will be reading again now that I know to look for some clues.
★ ★ ☆ ☆ ☆
blackblade
I was quite disappointed with this installment. It wasn't until I was talking about the book that I realized how much I wasn't liking this book. There may be spoilers in this so...here we go.

To me it felt like there was not a lot happening for the majority of the book. Once Evie got captured by Death everything just...stopped and we sat around ho-huming it up while Evie crushed on a pretty cool character...until he wasn't. She never tried to escape. She just...sat around. Even with her alliance nothing really happened until she had her feelings hurt and then...nothing happened. While Poison Princess was rather refreshing this turned into a YA cliché book with a love triangle and a girl sitting around and...moping. Seriously. We see her moping. Ugh. Towards the end I just kinda wanted Death to off her. Whatever. And it also felt like the author kinda forgot she was writing a YA with Evie's massive hormone surge.

I also realized I was bothered that there were no adults - unless they were zombies or cannibals. Did all the adults die out in the Flash?

This felt like a filler book - something to just pull us along to the big battle. I'm really on the fence to if I'll read the next book. I just don't know.
★ ★ ★ ★ ★
annagrace k
Love EVERYTHING Cole writes....normally she writes adult paranormal romance novels and I wasn't sure how the transition would be to YA, of course I had to check it out and this series has been no different...absolutely love these books-can't wait for the next one!
★ ★ ★ ☆ ☆
ryadh
Spoiler Alert

I am dissapointed with the series because Evie had sex with Jack then quickly considers having it with Death. It highlights Evie's superficiality...ugh. Infidelity and stupidity are apart of the do-not-list when it comes to reading a novel for me.

In addition, I despised how Evie wanted to be with Death so soon after Jack. Death cherishes Evie on a whole other level than Jack therefore she shouldn't have betrayed him by giving something so precious away to another man. The taste of bitterness was brimming over full at the end and I can now understand Death's scarred heart. If only Evie could see it as well.
★ ★ ★ ★ ★
kristin bailey
I squatted on Book 1 until 2 days ago. I didn't think I would like it & It was sitting in my iBooks. Well after reading the reviews on it, I went for it & loved it. This book was even better. As much as I loved Jack I'm definitely rooting for Aric! Read it & see who's side u fall on.
★ ★ ★ ★ ★
lareesa
The first book in this series was amazingly wonderful and this second book didnt disappoint. It was a great read and I cant wait for book 3 to come out. Endless Knight had one heck of an ending that leaves you hanging!
★ ☆ ☆ ☆ ☆
tofupup
Endless Knight: I know. I continued. I warily went into this book because I hated the content and the characters in the first book but I wanted to give it another shot. Who knows!? I've seen authors clean up and some go south. It started off the same. But then...what the heck?! Jack continues to be a douche canoe and treats her bad until she has sex with him.

It gets DESCRIPTIVE!

When Evie gets captured by the one guy who has been after her from the beginning things get slightly better. The story flows and I start to really get involved in some characters. Then... what does the author do? at the VERY END, She rips it apart from me! When I was done with the book I shut it angry. I felt the author made the good guy the bad guy and the bad guy the good guy. HOW IS THAT HEALTHY for a fictional and/or nonfictional girl???
I am however almost tempted to read the last book when it comes out to see what she does with this because I am no upset about the whole content. The unhealthy relationship between Jack and Evie and then turns the tables and makes the good guy bad and the bad guy "good."

Overall-if content bothers you. don't read it. If it doesn't bother you, don't read it.

Sexual Content: HEAVY (innuendos, descriptions, etc)
Language: heavy
Violence: moderate
Drugs/Alcohol: mild (some underage drinking in book one)
★ ★ ☆ ☆ ☆
thomas taylor
I couldn't understand the start of this book, and it was just so unclear that I never got into it. Like honestly, I have the book, started reading, finished the first chapter and am left thinking, what the heck is going on?

Really confusing.
★ ☆ ☆ ☆ ☆
oceans
Poison Princess was fantastic! This installment was even better except for the fact that the heroine is 16! I'll stick to IAD where I can be an adult reading books for adults. Publishers need to stop pushing established romance authors onto YA shelves just to continue capitalizing on the (dead and over) Twilight trend. A 16 year old and 23 year old!?!?!?! Sorry, can't sign on for this. Karen Marie Moning had to push the release of her latest for similar reasons. These are two of the finest paranormal romance writers that we've got. PLEASE PLEASE I'm begging you, write for adults. Endless Knight was very entertaining but unless the next book starts with everyone being actual adults, I'm out of this series for good.
Please Rate Endless Knight (The Arcana Chronicles)