Into the Fire (The Bridge Series)
By Meredith Wild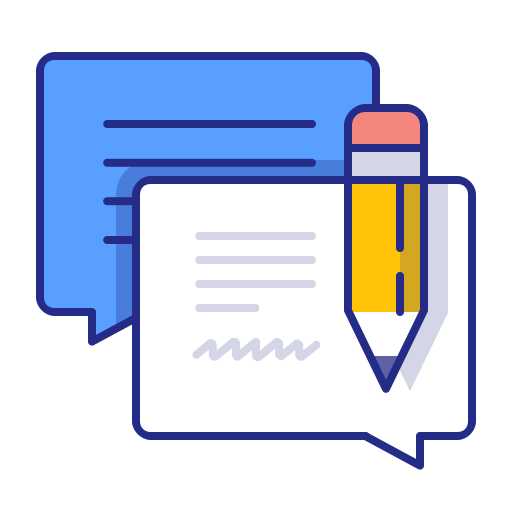 Total feedbacks: 112
★

★

★

★

★

★

★

★

★

☆

★

★

★

☆

☆

★

★

☆

☆

☆

★

☆

☆

☆

☆

Looking for Into the Fire (The Bridge Series) in
PDF
? Check out Scribid.com

Audiobook
Check out Audiobooks.com
★ ★ ★ ★ ★
ashlea
Meredith Wild has done it again in a big way. I was given an advanced readers copy of this book for a fair and honest review. But even with that being said I would gladly and will be reading everything and anything that Meredith can write for me. Darren is someone who has his dream job that can be risky at times but he loves that adrenal rush. He also is a ladies man. Then he just happens to run into someone who is pulling at him to get to know. Vanessa wants no part of his player ways. She is independent workaholic who may not like her job but has to do it anyway. Can Darren break through his typical love'm and leave'm lifestyle or will Vanessa be the one to get away. Meredith Wild can't wait for what you have coming next.
★ ★ ★ ★ ★
kelaine
I should probably be ashamed to admit that this is the first Meredith Wild book that I have read despite owning every book in the Hacker series. After finishing Into the Fire, I will definitely be moving her other books up my TBR list!

Darren Bridge is as hot as the fires he fights, and he is never lacking female companionship despite his playboy ways. Darren is all about living life, and committing to one person will spoil that fun. Vanessa is all too familiar with his parade of badge bunnies and any other woman within several mile radius who falls prey to his easygoing charm and devastating smile. That knowledge doesn't mean her heart doesn't go pitter-patter when she looks at him though- she is a red blooded woman after all. She just doesn't intend to be another notch in his belt so to speak. Her best friend Maya is marrying Darren's brother Cam, so Maya's warning about her soon to be brother-in-law doesn't fall on deaf ears. Getting through the next week on a tropical island for Maya and Cam's wedding without forgetting all about that warning as she and Darren fill maid of honor and best man duties is a whole separate challenge though!

Although he was the recipient of a similar warning from Cam, something about Vanessa has piqued his interest in a way that other women haven't been able to do. If Cam and Maya are getting married, then any impact on their relationship would be minimal to non-existent if he goes after Maya's best friend, right? Even as that thought runs through his mind, he knows that this woman doesn't do casual and it scares the hell out of him that he is sorta OK with that. His past is a black mark against him that Vanessa has difficulty seeing past, and since he has no idea how to be in a relationship he is his own worst enemy most of the time!

Both Vanessa and Darren have solid reasons not to trust in love. Darren's mother is a judgmental snob of an ice queen, and neither she nor his father have any respect for the blue collar life he chooses to lead rather than pursuing white collar drudgery as they wished. They provided a horrible example of family life for their 3 children, so the kids learned to fend for themselves and bonded over it at an early age. Vanessa's early life was far from silver spoon and she ran as far away from her small Southern town as she could get at the first opportunity. She may have a soul-sucking job as a PA to a handsy, entitled rich boy who thinks money should buy everything- including Vanessa- but she has a plan and she won't go back despite her mother's constant guilt trips and comments.

Darren and Vanessa certainly have a tumultuous road ahead of them after they leave the peaceful isolation of the island, and real life hits them hard and fast when they return. Doubts creep in, Darren's past bites him in the butt a few times and not in a pleasurable way, and Vanessa's creeptastic boss makes waves with some potentially nasty repercussions. The heat between them was sizzling, emotions ran high, and they both made mistakes. Through it all, Darren never gives up no matter how times he says or does stupid things causing her to push him away. She doesn't chase him, give in easily or actually seem to need him, she's not a fire bunny, and she calls him on his stupidity time and again which sets her apart from every other woman he has been with before. He has no plans to let her get away, and beneath it all, Vanessa really just wants him to fight for her and prove his love.

Into the Fire was a roller coaster of emotions at times but it was a pleasurable torture! I loved Darren and Vanessa's story, and it can easily be read as a standalone so don't hesitate to 1-click Into the Fire today!
★ ★ ★ ★ ★
ritwik
OMG to say I was excited to see that the second installment of The Bridge Series was coming after waiting (not so patiently) for another read from Meredith Wild would be an understatement. Meredith has a way of gripping you from the very first paragraph and continues to suck you in until you realize you are more than halfway through and it is well past your bedtime.
I fell in love with On My Knees and to date it still one of my top 5 reads ever and amazingly enough Into the Fire is right there behind it, also in the top 5. The fire between Darren and Vanessa is undeniable and makes you want to savor the story but finish it at the same time.
You can't go wrong with anything Meredith puts out and this is especially true with the second installment of The Bridge Series. What are you waiting for? Get your copy of Into the Fire now and if you are missing any other works by Meredith Wild then you are missing out and better get to one clicking now.
★ ★ ★ ★ ☆
lisa dlh
Reviewed on behalf of The Book Boyfriend Addict (bookboyfriendaddict.com). A complimentary copy was provided in exchange for an honest review.

4.5 Stars

"What can there possibly be between us?"
"Whatever we want."
"You can't possibly want – " I couldn't finish my own sentence. The words died in my throat.
"Believe me, I want."

If you read On My Knees then you should be familiar with the eldest Bridge sibling, Darren, and you should be equally aware of how he's always looking for his next female conquest and has no desire to settle down. So it would figure that the one woman who actually catches his eye and makes him feel things that no other woman has been able to do is the one woman he's sworn to stay away from, best friend to his brother's fiancé, Vanessa Hawkins. When the two spend a week together on a tropical island to celebrate Cameron and Maya's wedding, they decide to throw caution to the wind and give in to their bodies' desires. But when they return to the city, can they continue the same magic that they found on the island or will their everyday lives get in the way of a potential happily ever after?

He cuffed my wrist with his hand, and his thumb settle over the place where my heartbeat could be felt.
"What are you doing?" I whispered.
"Making sure your heart's doing exactly what mine is."

I really enjoyed this book, I think I may have liked it even more than On My Knees and that book was great too! Darren Bridge was just plain yummy, I liked him in Cam's book and it didn't take me long to fall completely under his spell in this one! Vanessa was also great, we met her as Maya's best friend in On My Knees but we didn't know a whole lot about her other than she was a workaholic for a jerk of a boss. I loved getting to know her better in this one and I loved the twists that came up regarding her work situation. There was also twists and danger based on Darren's profession which made this an exciting and page-turning read!

"The way I feel when I'm with you…" He closed his eyes a moment before opening them again. "I want to be a better man. You make me want to be a better man. Someone who deserves someone like you. Give me a chance to prove to you that I can."

I loved Cameron in On My Knees, he was a great hero, super-hot, protective and swoon-worthy but I have to say that I think Darren has taken up residence as my favorite Bridge sibling! There's just something irresistible about a former man-whore/bad boy trying to be a better man to snag the woman he wants! He definitely had the signature Bridge family charm and alpha streak but he also had a more carefree and playful attitude than Cameron and I just loved it. It's always fun seeing a self-proclaimed bachelor for life find the one woman that makes him want to change his ways. Vanessa definitely made him work for it and I really enjoyed her character as well. She was not a pushover and continually challenged Darren. The two had amazing chemistry which resulted in plenty of steamy scenes! They had several obstacles to overcome but I was totally rooting for them to make things work between them!

"I don't want to be a hookup, Darren. My heart can't take it."
"You were never a hookup. Never were and never will be. Understand?"

It was also awesome to have little updates on Cameron and Maya, the bonus scene at the end was a great treat for fans of the series! Hopefully Darren and Vanessa will get similar treatment in the third book, I love catching up with past favorites. I'm very much looking forward to Olivia's story later this year, based on the blurb for that one it looks like it's going to be a lot of fun!
★ ★ ★ ★ ☆
salman
Darren Bridge and Vanessa Hawkins, oh how hot and relatable your story is!

For months, they've been on each other's minds. They met through his brother, Cameron, and her best friend, Maya, who are getting married at the beginning of this story. The problem is, Darren has always been the playboy, love 'em and leave 'em type. Vanessa knows this, but for some reason, she's always drawn to him whenever they are in the same room together, almost involuntarily.

Into the Fire is the second story in the Bridge Series, following Darren and Vanessa. Vanessa and her now roommate, Eli, are out clubbing when they see Darren and his friend and fellow firefighter, Ian. Darren approaches her, sparking up conversation. As I mentioned earlier, Vanessa becomes enthralled with Darren whenever he's around, but she knows that it's not safe with him. Darren is dragged away by Ian to talk to some girls when he hears Vanessa singing along to karaoke. He is mesmerized by her voice and only wants to get away from the "randoms" and be near her. He's always felt there was something different about her compared to other women, but she leaves before he gets the chance to talk to her again.

Maya and Cameron are getting married in Grand Cayman, so the crew flies out for some fun and sun. In this beautiful resort together, Darren rescues Vanessa from awkward situations with his family, who can be ice cold beneath their elitist exterior. He helps her feel alive and carefree, something sorely lacking in her life thanks to a job that takes up her whole life as a personal assistant to a control freak on Wall Street. This feeling of being alive causes Vanessa to give in to her urges and Darren's advances. They agree that while they are on the island, they will see how things go, indulging in their carnal urges. Things change when everyone returns to New York City, though. Vanessa assumes that Darren will want to go back to his womanizing ways so decides to go cold and back off, though that decision becomes problematic when she can't stop thinking about him, and he decides to insert himself back into her life, admitting his true feelings and wanting to try for something real.

Darren's fast lifestyle starts causing problems in the relationship, pushing Vanessa away when she finds something that could damage her trust in him irrevocably.

As always, Meredith Wild ties in some crazy plot twist, making the story more fun and mysterious. Though some parts of the subplot were introduced late and seemed rushed for conclusion, the entire story was a fun, hot read! The relationship problems Darren and Vanessa encounter are very "everyday", making it easier for her readers to feel and relate to what's going on. Remember to read "On My Knees" first ;)
★ ★ ★ ★ ☆
rebeca
Into The Fire (Bridge series book 2) – Meredith Wild
Author review.
????

I always enjoy Meredith Wild's stories, and no surprise, Into the Fire was no different. We met both Darren Bridge and Vanessa Hawkins in On my Knees, Cameron and Maya's story. Darren was portrayed as a huge man whore and it was obvious that he was more than a little interested in Ms Hawkins. But being told to stay away from her by his brother and soon to be sister in law makes him walk away.

Now it is Darren's turn under the pen... He is not a one woman man. He enjoys his women, in his bed then out the door... keep it casual. Simple. That is until a week long stay at the Cayman island for cam and Maya's wedding. Forced into a plane flight sitting next to Vanessa, and being best man with her being matron of honour, the closeness was always going to test his will power. Vanessa is not his normal fling, she actually means something to him, and he will pull out all the stops to get her to be with him. But his tendency to be a jack ass makes it very difficult.

Vanessa has grown up with a missing father, an over the top mother and has moved from Callaway to New York for a new job and to move in with Eli, when Maya moved out. She knows all to well, the Darren Bridge, hot as hell fireman and God's gift to women doesn't do relationships. He sleeps with 'em then releases them, but his constant pursuing of her wears her down quickly. His closeness and kind sweet words break her while on the wedding week. It is not long before their one night together turns to crap yet again, when his slutty thoughts enter back unto his head. Vanessa knows that it was supposed to be one night only but she can't help the feeling of falling for him way to quickly.

Once back in the real world of fires, and drunks and accidents for Darren and an overbearing boss that uses Vanessa as more of a slave then a personal assistant. With their fantasy time over and the demands of day to day issues, it tests and pushes them apart. It can't be fixed by just one of them, both Darren and Vanessa must step up and declare their feelings for each other before something or someone else does 1st.

Right to the end if this book had me guessing, and with a heart stopping moment I really thought it was over for Darren and Vanessa.... I'm not giving anything away but I was happy to stay up till midnight to try and finish this. And once again, Meredith gives a magical story of love, loss, stupidity and always wonderful heat of her love scenes.
★ ★ ★ ★ ★
jyothy
Phew, is it hot in here, or what?! Excuse me while I fan myself, because, oh, my goodness, this book is pretty darned steamy.

As a fan of the Hacker series by author Meredith Wild, I was interested to see what the Bridge series would be like. Although INTO THE FIRE is the second book of the three, it is the first that I have read. Let me tell you two things about this newer set of books that I have discovered so far: 1) Although the characters carry over, I didn't feel like I had to have read the first book, ON MY KNEES, to follow the storyline in INTO THE FIRE, and 2) This book is just as hot, just as tightly written, as the other books that I've read and enjoyed by Meredith.

Darren Bridge is the player of the three Bridge siblings. He's a hardworking firefighter, but, when it's playtime, he's all in. I don't think that Darren has met many women that he doesn't like, and he's sampled his fair share. But when Vanessa Hawkins comes comes onto the scene, it's different. Longing to leave her smalltown past behind, Vanessa is trying to make her way in the big city, working crazy hours at a thankless job for a domineering boss. There's just something about Vanessa that calls to Darren, and it isn't long before things are getting, um, hot and heavy between them.

I have to admit that I am not a huge fan of the insta-love scenario, but, although things move pretty quickly between Darren and Vanessa, the fact that they've known each other before the start of this story makes it more believable for me. The chemistry between these two is off-the-charts hot, and Darren is absolutely persuasive. How's a girl to say no?

I also enjoyed the backstory involving Vanessa and her jerkwad of a boss. I mean, seriously, David Reilly is one heck of a guy, and not in a good way. Meredith had me completely engrossed in the goings-on involving him and his shenanigans, adding a nice twist to the whole story. Capping the book off with the sweet epilogue involving Cam and Maya ended the book in just the right way, and brought everything full circle.

I really enjoyed INTO THE FIRE, and look forward to reading more about Olivia Bridge, the coolly mysterious Bridge sibling, in OVER THE EDGE. If you're a fan of Meredith's books, but haven't picked up this series yet, do it. You will not be sorry.
★ ★ ★ ★ ★
rachel kirk
4.5 Stars / Top Pick - Review by: Maryjane of Night Owl Reviews

I found "Into the Fire" to be sweet and sexy. The story was really good and I loved the ending!!! It was well written with several twists and turns that kept me flicking the pages into the night. I wanted to find out if Vanessa and Darren were really ready to get serious about each other or just continue their lives with one-night stands and crazy work hours. I thought the pace of the book was generally good except it slowed down a bit in the middle.

The author developed great characters that were portrayed as strong men and woman who knew what they wanted and how they were going to get it. Some of the characters were obviously introduce in the first book of this series, but the story can still be read as a stand-alone.

The author also described her scenes really well!!! I was able to visualize and feel how Vanessa was hurt by Darren walking away with a buddy to speak to some women right after speaking to her. Darren had just finished saying how he wanted to get to know Vanessa better and here he is speaking to other women. Obviously, proving that his reputation as a player and real-ladies man was accurate and definitely true.

Another great scene written into the story would be when Darren met Vanessa and Reilly at the airport. Darren expresses how he feels for Vanessa and tries to protect against her not so nice boss and Vanessa takes her boss' side. I felt so bad for Darren who just put everything on the line to be blown off.

The explosive chemistry that developed between Darren and Vanessa was awesome.

"Into the Fire" is great and the story deserves 4.5 stars!!! Darren and Vanessa are a great addition to the series that Ms. Wild is creating.

Disclosure: courtesy copy from the publisher/author for an honest review.
★ ★ ★ ★ ☆
mindy worley
Darren Bridge is your typical playboy, he sees a girl he likes, he melts her panties off and then moves on to the next hot babe in line. Women are just a beautiful buffet for him to pick and choose from. That all changes when he sets his eyes on Vanessa Hawkins though… Too bad for Darren, his brother, Cam, nips that in the bud real quick and enforces a hands off policy…. Aww Poor Darren lol…

Darren does the respectable thing and backs off for a while, but then as fate would have it their paths cross one night and its pretty much all bets are off. Ya sure his initial thoughts follow his usual mantra, but there is also this nagging feeling that maybe just maybe his attraction to Vanessa might be something more than what he is used to. He is so scared, its actually kinda cute. He really isn't a bad guy, not at all, he just has never wanted more until now.

"Vanessa was different. Everything about her revved me up. The way she moved, the way she brushed me off because even if she might have wanted me, she didn't need me……. She knows my number, all right? If anything happens between us, she's going into it knowing I'm a bad bet. And, maybe because of that, I want to show her I'm worth the risk."

Vanessa is a small town girl who comes to the Big Apple to live her dreams. Poor thing, so far all she has found is a Tyrant of a boss and a job she really isn't that crazy about. Darren isn't the only one having little fantasies, because Vanessa has been having her own impure thoughts about the sexy Mr. Bridge, but she isn't going to be as easy as he's used to and I so loved this about her.

I really enjoyed Vanessa and Darren's story, although there were a couple times I wanted to dive into my ipad and slap one or the other or both of them lol….

This book was really well written and there was just enough angst, sexy times and story to go around. I can't wait for the third book in this new series!!!!
★ ★ ★ ★ ★
jewell anderson
I have seen ads, reviews and the beautiful covers for Meredith Wild books for quite a while, but had not read any until recently...well let me tell you I am now a full fledged Team Wild lady!! Her writing and stories are just phenomenal. Into the Fire is her newest release (out on June 21, 2016)and I loved it. In the last month I may or may not have read all of her books (eck..so good though!)

But focusing on this new journey into Darren and Vanessa's story...This story is told through two POV and it switches between the two characters effortlessly. I loved the romance and story between Darren and Vanessa, but what really struck me was how there were other story-lines for them individually and as a couple that was woven into the story and played such an important backstory. If you enjoy strong characters you will love this couple because they are both independent and full of some great lines! The main story-line, side stories and character development made the book so strong and relateable in some context because the characters had this great relationship and intimate times, but it also addressed the reality of work, self-doubts, conflict, past behaviors,etc.

This is a standalone book with a HEA. I did read it before I read On my Knees and had no problem following their background, the group dynamic, the personalities, etc. However, I immediately read On my Knees upon completing this book and feel that if you read it in the publishing order the characters and some of the background might be a bit richer and more developed. I completely enjoyed the writing, characters and story. I can't wait for more books from MW!

I received this book in exchange for an honest review. All thoughts and opinions are my own!
★ ★ ★ ★ ☆
molly
Darren Bridge has always been a devoted firefighter and away from work, he is a player. He doesn't do commitment and he's not about to start now. Like his brother Cameron, he shuns the societal expectations of his parents and maintains his independence from them. Then there's Vanessa Hawkins, the best friend of his new sister-in-law Maya. While Darren has always found her to be very attractive, he spends time with her during the wedding formalities between Maya and Cameron and can't deny that he wants to be around her more. I really liked Darren, he's unapologetic about who he is and when it comes to anything remotely close to love (outside of his brother and sister), it's a bit of foreign territory for Darren so his usual knee jerk reactions aren't always received well. As for Vanessa, she's worked to the bone by her supervisor (and I totally saw that coming as far as where her boss was concerned) so she doesn't have time for a relationship, but she's professional, diligent and competent. So when things really heat up between Darren and Vanessa, are they ready to let go of their hang-ups or will their circumstances keep them from the possibility of a future? Another good book in this series.
★ ★ ★ ★ ☆
cally
Have you ever read one of those books where you feel like chugging wine for the first half and then screaming obscenities at the characters because they are just ridiculous? That's kind of how I felt reading about Vanessa and Darren.

But man, it felt like screaming at my x, and it felt so good.

Basic story: Darren is a player. I mean this guy should get a trophy. He's got more mileage than a Walmart's restroom.

Vanessa has got plans. Lots of plans. And little boxes of notes in the upper corner of her mental excel sheet of plans.

And then Darren happens.

And then... Well.. Screw the plans.

Ctrl + Alt + Del (Plans)

But if you thought it would be easy then you're not in it for the right reason.

Because Darren has never loved and he is about to find out what heart break feels like. And Vanessa has experience so much heart break from an absent father, from a seriously-super-fucking-clingy mother, and for fighting for the idea the independence in a woman it's not a privilege, it's a right.

Which I dig.

But of course, once Darren realizes she is career woman he goes all caveman.

No, it never works. Sounds good in theory, "Me, Darren. You, Vanessa **grunt ** **grunt** let's make babies." Be real. It's not a good strategy.

Another thing: Darren's job is his life; firefighting makes him get the thrill that life doesnt give him. Vanessa's job... on the other hand... Man, I would never work for that guy. I would feed him his "Fallopian swim team's warm sack" for breakfast.

That girl needs a new job. She needs a new excel spreadsheet.
★ ★ ★ ★ ★
joan collins
4 1/2 STARS!

Book 2 in The Bridge series really got under my skin! I liked Cam's story in the first book, but I just had trouble connecting with Maya. In this book, it was totally different. Vanessa was a joy to let in and I really enjoyed watching her find the strength to take a chance on Darren! I'm not a huge fan of uppity Bridge sibling Olivia, but I hope to see a hunky man make her find that heart inside her chest in the final book in the series, coming later this year!

Hunky firefighter Darren Bridge loves life! He loves his job, and in his down time, he loves hooking up with the flavor of the night, often someone he's training at his brother's gym! He's out at a bar with his buddy Ian one night and runs into Vanessa. He had spent an evening with her months ago when they were out with Cam & Maya, but Cam made him promise not to put the moves on her, so the night ended innocently. He hasn't forgotten her, and now that she's in front of him again, he can't take his eyes off of her!

Vanessa Hawkins works super hard and when she finally gets to leave the office, she's ready to have a good time! She can't deny the sparks that fly when she runs into Darren again, but it's not long before he's got another chick hanging onto his every word, so she heads out. She's maid-of-honor at her BFF Maya's destination wedding to Cam, so she's ready to hit the road for a much needed break!

Darren uses his charm to finagle some time with Vanessa and convinces her to give him a chance while they are on the island. When they return to real life, will they be able to over come the obstacles from both of their lives to actually enjoy a relationship together?
★ ★ ★ ★ ★
livvy
Favorite Quotes:

I had no secrets in Callaway and no way to escape the story that other people threw around like social currency, whitewashing their own secrets.

I could see now where Olivia got her ice princess tendencies. Her mother carried an air of superiority that could not be missed. I was surprised it didn't knock people over when they passed her in the street.

Every time he shot me that perfect smile of his, the small-town girl in me wanted to cook him dinner and press his shirts for the rest of my life.

She was free of an old life, a chapter past, and reaching for a dream she'd never really accepted as her own before.

She smiled sweetly, and in that moment, my love for her took residence in every cell of my body.

My Review:

Into The Fire was my first Meredith Wild experience - so I'm busting my buttons with pride to say I've now been Wilding! It was a like an extended joyride in a new, sleek, and sexy car, that had been duly appointed with all known upgrades. The writing was smart, engrossing, richly detailed, evocative, creatively steamy, and frequently sensual. Using a dual POV the story weaved between two main characters with explosive chemistry and an undeniable attraction. Although, they were also hampered by poor timing and several social issues and barriers between them, with the most troublesome being his history and well-deserved reputation for being a selfish player and a jackass. Add in family drama and tension, a tropical wedding location, bad boss issues, and corporate intrigue; and the plot thickens. I was instantly addicted to the Wilding experience.
★ ★ ★ ★ ★
allison price
*I was given an ARC in exchange for an honest review.*

Meredith Wild has done it again!

INTO THE FIRE is the second book in Wild's BRIDE trilogy. Each book can be read as a standalone but are better when read in order. The first book in the trilogy, ON MY KNEES, followed Cam Bridge and Maya Jacobs. Minor spoiler here: INTO THE FIRE follows Darren Bridge, Cam's older brother, and Vanessa Hawkins, Maya's good friend, as they join Cam and Maya on their destination wedding.

Wild's books commonly have powerful underlying themes: love, trust, understanding, acceptance, family, and more. INTO THE FIRE didn't disappoint. With raw, sexy romance scenes and characters who are often deeply scarred, her books are passion-filled and extremely realistic. Wild's writing is some of the best I've ever read.

Be prepared to stay up WAY past your bedtime with this one, ladies!
★ ★ ★ ★ ★
nate burchell
I love Meredith Wild books and always have since picking up my first to read of hers in the Hacker Series and On My Knees. Into the Fire is the second book of The Bridge series, and picks up leading us into the life of Darren Bridge. We know him from On My Knees as Cameron's older brother, and now it's time for his story.

In Into the Fire we step into the life of Darren Bridge and Vanessa Hawkins. They are both on their way to Cameron and Maya's wedding, Vanessa's close friend and Darren's brothers wedding. Darren is one of the most eligible bachelors in NYC and one of the sexiest firefighters the city has ever seen. He is a bachelor by choice and enjoys his life and his work. When the two collide at the wedding, despite being warned by everyone to stay apart, they are physically attracted and drawn together. Darren isn't looking for any kind of commitment so he comes up with a plan to have fun while they are together and then part ways. Only, can either of them move on past just a short fling? When emotions get involved and sparks fly, the two must decide what they want out of each other before it's too late.

This book was so original and the characters felt real. I truly felt like I was reading a story of something that happened in real life. Meredith has always had a way about her writing I've always been drawn to and intrigued by. Into the Fire is no exception there. It pulled me in from the first page and didn't let go.
★ ★ ★ ★ ★
hshack
Into the Fire is book 2 of The Bridge Series. This book is a complete standalone, reading book one can only enhance it by giving the characters more back story. This book was fantastic. It had a steaming hot firefighter Darren who enjoyed his playboy lifestyle and ultra smart and over worked Vanessa who just wants a vacation from her demanding and unyielding boss. These two set the pages on fire when they meet up at Maya's wedding.

I loved these two. Vanessa is so smart and she is in quirky and fun but she seems to hide it a lot. Darren waves his bad boy flag with vigor and pride. He is happy in his bachelorhood. Then when they meet it is like the world is brighter and things make sense. They gravitate towards each other and everything just works. That is except for his cold unapproving mother and the real world when they get home. But the story would be boring if it was that easy!

Ms. Wild set the scenes perfectly and built the tension or the heat, excitement or anger up until I thought I would feel it explode from my own chest. This book was a great read and fun to get lost in. I highly recommend it to any who love a romance.
**I was given a copy of this book by the publisher in exchange for my honest and fair review
★ ★ ★ ★ ★
slwade
*Book was gifted for a fair and honest review*
OMG! This may now be my favorite book by Meredith!! Darren Bridge is hot, a firefighter and wild and who's better than to tame him, but Vanessa Hawkins his brothers fiancé's best friend. She's unassuming with red hair and fire in her spirit and she has captivated Darren without even trying. But she wants more than to
be a fling and she'll be nobody's fool!
Will Darren be able to get past is playing ways and settle down and can Vanessa devote time to a relationship and get away from her demanding boss who wants her for himself? Time will tell!
★ ★ ★ ★ ☆
jamesatkinson
Into the Fire is my first Meredith Wild book, but I'm pretty sure it won't be my last. ITF was sweet, sexy, just emotional enough, and fun to read.

Vanessa and Darren have been warned to stay away from each other; Vanessa by her bestie, who's worried he'll break her heart and Darren by his brother (the bestie's fiance) because, well, he doesn't want his woman pissed. Who would? But dude, what happens when you tell most people they can't touch? Fingerprints, that's what.

So we watch a little push and pull between the two, a will-they-won't-they kinda thing. But then comes tropical paradise and a romantic wedding. That creates sparks which leads to quite the fire.

But the foundation is weak, so when reality gets a little too real, things get sticky. There were some things that happened that were sort of just there. Things I thought would be brought up later as a "WHAT?!" kind of moment, but it didn't happen. The story was mostly sweet with a bit of sad.

The MCs are cool, enough that I can get into the story, but not enough that they left a long lasting impression on me. So, it's a fun read. And I recommend it. But it's not a life event.
★ ★ ★ ★ ★
annam ria
I became aware of Merideth Wild because of the Hacker series. I read those back to back in a week and became a fan of hers and needed more. Was very excited to see she had The Bridge Series. Into the Fire is the second book in the series, that follows the oldest Bridge sibling, Darren. It can be read as a standalone, but I recommend reading the first book, On my Knees.

Darren is basically a man after my own heart. He's a New York City fireman and as an NYC girl, I have a thing for them. He's a playboy who finds himself changing his ways for Vanessa, an executive assistant who's overworked for an unappreciative boss.

The chemistry is off the charts and the angst makes you want to shake them. What I liked about the angst was that it was believable. Two people both trying to adapt to each other's lives, while dealing with their own issues and baggage.

We get to see some of our favorite characters from On my Knees, which is a bonus. This was a great read and I'm more then convinced that Merideth Wild has become one of my new favorite authors.
★ ★ ★ ★ ☆
sian jones
* I receive this book for book for an exchange for a honest review. *
Any thing Meredith writes I'm excited to read and I'm so glad I got the opportunity to read this one. Out of the two books in the Bridge series that has been relised this one was my favorite! so from here on out I claim Darren as mine!!

Darren Bridge is causing fires in girls panties only he can put out. with work at the fire station and helping his brother run a gym Darren has little time to get to know the girl it also doesn't help he had a bad example of how a relationship works set by his mom and dad.

I just loved Vanessa Hawkins she is feisty and so determined not to let anyone hold her back. lol maybe it's the red hair lol. she also doesn't have time with her demanding boss to find a relationship. but being the best friends maid of honor puts you with the groom's best man and hot as hell brother. maybe for just one week she can put her guards down and let Darren put out the fire he has caused in her heart and below!
This is definitely worth the read, it can be read as a stand-alone or two and a series. But I would recommend reading after you read book one so nothing is given away.
★ ★ ★ ★ ★
martynyukm
I was given an advanced reader copy of this book in exchange for an honest review.

OMG Meredith! I love you!! Cam and Maya have been my favorites all along, just because they were so relateable to me. I love that every man can be a hero, and that even us women who are flawed can still find romance in the end! Darren and Vanessa were no different. Vanessa reminds myself of a (much) younger me, and Darren is absolutely the man I would have wanted to love. So many times our heroes are those who are billionaires and totally unattainable. i'm so glad that wasn't who Darren was. And the karaoke...I could see myself being right there! I would have loved this book even if I had not read On My Knees,! I love you Meredith! I so want to see more heroes just like these!
★ ★ ★ ★ ☆
chris c
This is my first book by Meredith Wild and I was so excited to get the chance to review. The writing was great. Everything flowed very well and kept me entertained. I loved all the characters especially Darren. Darren is a playboy who never stays in a relationship for long. He has a different girl every night and doesn't believe in love. When he meets Vanessa, his world is turned upside down and he has never met any woman that has had this effect on him. Vanessa is scared of falling for Darren. His reputation is awful and he doesn't have the best track record with women. Vanessa's best friend Maya who is also Darren's sister in law advises Vanessa to stay away from him. Will Vanessa ever be able to distance herself from Darren or will she end up falling for him and not listen to her best friends warning? I really loved the beginning. I was hooked from the first page and couldn't put it down. About half way through I started to get a little bored. Overall I was entertained and really liked the story. It did not blow me away, but was a decent read. This book was reviewed by HeadTripping Books by Leandra
★ ★ ★ ★ ★
tina spears
Ahh! I've been waiting for this book forever. I'm glad we got to see Darren and Vanessa's story, and catch up with the amazing Cameron & Maya. This was Awesome, with a capital A!

We all know Darren is playboy/player/bachelor or whatever you wish call him. He's scared of commitment but is Vanessa about to change that?!

These characters had a bumpy ride, and my heart hurt for them. I never saw a lot of it coming and I cursed them multiple times for being stubborn so and so's. But their journey went how it should have went. It was amazing to watch these characters evolved. I'm happy we got to get inside their heads to know exactly what they were going through.

The ending was amazing, and I'm pretty sure I squealed a little. I'm so happy there will be a book three!!! And I can't wait for it to release!

Amazing, awesome, stunning and beautiful, this book will have you on your knees and consume you. I know I was hooked from page one and I know everyone else feel the same. Meredith Wild is an exceptional author and I've loved reading every single one of the books!
★ ★ ★ ★ ☆
rufus de rham
This is a quick and steamy read that features two people who probably shouldn't work--a very independent business woman, Vanessa, and a rough and tumble playboy fire fighter (Darren). We get to watch them as they capitulate to their mutual attraction when participating at a destination wedding--having a fun week long fling in paradise. But what about when they return to NYC? What happens next is sweet and angsty as they try to figure out if they can make this thing work in their real lives. Their NYC lives go from routine and mildly predictable to more complex as they try to carve out a niche for each other in their 'real' lives. Needless to say, it gets a little complicated and there are some definite mixed signals and hurt feelings thrown in to all of the good things that happen.

If you're looking for a quick read that has you flying to paradise and returning to NYC while experiencing an unlikely romance, Into the Wild may be just the book for you.

Note: this is the second book in the series but you do not have to read the first one to enjoy this one.
★ ★ ★ ★ ☆
midhun thaduru
"This isn't going to be easy, is it?"
"Nothing worth fighting for ever is."
"I'll always fight for you."

This book follows Darren and Vanessa's story. Darren is known for jumping from woman to woman and not being one to settle down. Which is why he is told to stay away from Vanessa, by his brother. They fly to Cameron and Maya's destination wedding, where they both throw caution to the wind. They find that once they return home, things aren't as easy as them seem. Can Vanessa learn to trust a player and can Darren put his old ways behind him?

You should definitely try to read book 1 before starting this one, although you could probably still get by without it... but why would you want to? Into the Fire is a definite summer/beach read. It has a storyline that keeps you interested. It's super hot. The relationship has some rocky parts, so it isn't all sunshine and rainbows. And Meredith's writing makes it all worth the read. You'll pick this one up and have a hard time putting it down. Plus, you get a little more of Cameron and Maya's story.
★ ★ ★ ★ ★
annmarie dipronio
I like each of her novels better than the last!

With the release of the second novel in The Bridge Series, Meredith Wild takes us back into the lives of the Bridge children. This time following the journey sailed by Darren and his love interest, Vanessa.

Darren is a playboy with a black book as big as a dictionary. Vanessa is his new sister-in-law's best friend. Darren was told that Vanessa is off-limits but he is drawn to her in a way that he has never been drawn to another woman before.

Vanessa is not searching for love, but even if she were, she is smart enough to know that she will never find it in Darren Bridge. While spending a week together on a romantic island for Cam and Maya's wedding, she lets down her walls and opens herself up to a week of no-strings-attached fun with Darren.

When the sun goes down on the final day in paradise and they get ready to return to the real world, Darren and Vanessa realize that their minds may have turned off their feelings, but their hearts had other plans.

Now, back in reality filled with bosses, exes, and responsibility, will Darren and Vanessa be able to overcome all of the obstacles that get in the way of their future in order to have their own happily ever after?
★ ★ ★ ★ ★
melissa rueschaw
Darren Bridge is a hot firefighter that loves to play the field and isn't worried about settling down. Vanessa is overworked by her annoying boss with no end in sight. She does not do casual hookups. A destination wedding for her best friend and his brother have brought them together again. Their chemistry is off the charts.
Can their romance follow them off the island? Can Vanessa trust Darren? Can Darren settle down and stop playing the field? Can they put each other first? Will he proof himself to Red? I loved this story! Darren can put out my fire any day!
★ ★ ★ ★ ★
charlie dee
Meredith Wild turns up the heat in her next installment to the Bridge Series. Darren Bridge, a New York Fireman and ultimate playboy, has danced around his forbidden attraction to Vanessa Hawkins for way too long. Thrown together during a wedding retreat, the two find themselves unable to fight the intense sexual chemistry. (Hot fireman+beach getaway= EXPLOSIVE orgasms) But when they return to the real world and place their feelings to the test, will they be able to make it?
Darren Bridge can put my fire out ANYTIME! A BRILLIANT 5 STAR READ!!!
★ ★ ★ ★ ★
mrs shreve
Call 911 my heart is on fire. Meredith Wild has done it again. You thought you fell in love with Cam but wait until you meet his older brother Darren. This is the second book in the Bridge series. It was so hot I could not put it down.

Darren Bridge is your typical playboy. He always gets the girl no questions asked. He now has his eyes on Vanessa. Vanessa is a forbidden fruit
because it is Cam's fiancé's best friend.

Vanessa works really hard to try to get ahead in life. Her boss is very demanding and drives her crazy. She does not have time for a love life in her opinion until she meets Darren.

Darren and Vanessa meet again and spend time in a romantic setting and sparks fly. They both try to deny the chemistry between the two of them but they just can't get away from one another. Destiny keeps on pulling them back together. Will Darren's past get in the way of their happy ever after?

I love this family a lot. I can not wait to here Olivia's story.
★ ★ ★ ★ ★
matumio
AMAZZZZING!!! The Bridge Series just keeps getting better and better....

Darren Bridges is known for being a play boy bachelor/ sexy firefighter who finds a new girl every night with never a thought of ever finding the one until Vanessa Hawkins.. Vanessa is a hard worker with no days off on Wall Street and the best friend of Maya's.. She works so much she never has had a day off much less much of a dating life. Until..... Cameron and Maya are getting married in the Cayman Islands and Vanessa is now on her first vacation and she is down there with the Play boy Darren and all of the Bridge Family. Darren and Vanessa hook up during the wedding week and everything is so amazingly hott and they both find what they never thought they would. The wedding week is over and they fly back to New York back to their normal lives, is everything over between Darren and Vanessa or does it all turn into a real relationship for both of them? Cameron and Maya also have some very exciting news to tell everyone...

I was given the ARC as a honest review.
★ ★ ★ ★ ★
holly kasem beg
I had the great privilege of reading Into The Fire before it's release. I could NOT wait to get my hands on this book ever since I finished On My Knees. Loved this book and all its characters. Into the Fire is not an understatement - this book is HOT!!!. It is a great companion to On My Knees but not necessary to read both to understand the story and the characters. I do recommend you read On My Knees because it will help you enjoy both books that much more. Darren Bridge....super hot and such a ladies man, but once he has Vanessa she is all he can think about. Darren and Vanessa have complicated pasts and are both a little scared to let themselves fall for each other. Their journey is raw and real and I found my self cheering them on hoping they would figure things out. Looking forward to the next one - Meredith Wild you never disappoint!
★ ★ ★ ★ ★
powen
Meredith Wild brings the heat in her newest book, Into the Fire, with Darren and Vanessa. Although this can be read as a standalone, On My Knees is the earlier book in the series and gives you a bit of background on the two and I would strongly recommend it. Darren is your consummate playboy, and he's enjoying the single life and all it has to offer. Vanessa is overworked and overwhelmed, and has no time for the likes of Darren. But that's exactly what happens when they get thrown together for a wedding weekend for Darren's brother and Vanessa's best friend.

I really enjoyed this book. The chemistry between these two is off the charts, and I love the way Meredith really lets you feel the emotions between the two of them. Darren is trying to change to prove himself worth of Vanessa, and Vanessa is trying to figure out if she can trust him with her heart. There are fireworks, there is excitement, and an amazing cast of characters that has you wanting the third book ASAP.
★ ★ ★ ★ ★
penthesilea
Wow! So I read ON YOUR KNEES like forever ago...and until I started INTO THE FIRE I didn't even pay attention that it was all part of a series. Yeah, I read a lot...and I'm not called Captain Obvious for no reason at all...LOL
So, we're BACK to the Bridge family in general and Darren, gorgeous, hot, firefighter playboy in particular. And oh ladies...does he fire up your kindle.
Vanessa is a good girl...yeah, we have the good girl, playboy trope...but it's Meredith Wild..so you know it's not done like every other playboy/good girl story!
This one is sooo hot.. Damn..it just makes you love Darren even more.
Yes, Darren and Vanessa get together, duh..it's not like it's a spoiler alert...and when she's the maid of honor and he's best man for Cameron and Maya's destination wedding..well yeah, of course it's gonna happen...but that's all you're getting.
You NEED to read this kindle igniting, wild fire of a read.
5 stars
★ ★ ★ ★ ☆
sarah fradkin
Into the Fire by Meredith Wild was, pardon the pun, a very hot read. Take one macho gym owner/firefighter mix in an overworked undersexed personal assistant and the combination is right for pyrotechnics. Darren is by his own admission quite a player. Hit them and leave them has always been his game plan. He has never found anyone that could keep him interested enough from looking towards his next conquest. Vanessa on the other hand has been so busy working and proving that she could make her way in the big city of New York that she's barely taken any time for dating or trying to find a true love. When a wedding brings them together, they both realize what they've been missing. But are they too different for a real relationship to work?

I really enjoyed this book. In between the author's vivid but not overbearing descriptions and the honesty of the characters, I was invested from the beginning. All of the characters in the book had their flaws, but they owned them which I felt was a refreshing change of pace. I am deducting for the story being a touch predictable and what I felt was a hasty wrap up, but I will admit that Meredith Wild now has another fan looking forward to her next work.

Review by Frank
★ ★ ★ ★ ★
amy nesbitt
This is one HOT book of the summer!!
Darren is known for being a player, no woman is off limits for him. He is a hard working firefighter and rushes into danger without a doubt. That is, until, Vanessa walks into his life.
She is cautious of him and while on a trip she see's the real man in Darren.
The changes he struggles with and the emotions his heart feels is totally relatable. Paradise opens the doors to what may be a strong relationship. Will his reputation haunt his future?
Can Vanessa risk her heart?
The heat is definitely turned up. Meredith pulls you into her character's world with extraordinary detail leaving you gasping for more.
★ ★ ★ ★ ★
eilene
This book was fantastic!!! Hot, hot, hot. I loved reading Vanessa & Darren's story. You go through the relationship, the ups and downs and the twists and turns right along with them. Many times you could feel what they were going through.

I found myself on many occasions eager to know what happened next and I'd be on the edge of my seat. I love when a book takes your emotions and wraps them with the characters. You feel like you're a part of the story, feeling everything. This by far is my favorite brother!

I can't wait for the next book!
★ ★ ★ ★ ★
matthias ferber
What a wild, wonderful ride that Into the Wild takes readers on! Steamy, emotional, full of up's and down and true to real life - this was a book that kept me up late flipping pages long after bedtime. Captivated from the first chapter, I fell in love with both Vanessa and Darren. Vanessa was a blast to "meet"... intelligent, driven and a bit snarky in the best of ways. Darren was a bit harder to get to know but I love all of the layers to his character. I love watching them fight love, and lose the battle, finding their happily ever after. This is the first Meredith Wild book that I have read, but it will not be the last. While this is book 2 in the Bridges series, it can easily be read and enjoyed as a stand alone. I cannot wait for book 3 this fall - book one is waiting on my kindle as soon as I finish this review!

My ranking: 4 1/2 Steamy stars
★ ★ ★ ★ ★
shelly stoddard
When I started this story I was beyond excited to see how the two characters merged past their stubbornness and fell in love with one another. I must say the book immediately took hold of my heart and completely burned it through and through, and more than once. Darren will make you fall to you knees and beg for his touch while Vanessa wants to hand her heart over but is Darren the right man and can Vanessa really be the one woman that could make him feel that true love does exist?
She has a past that she left behind, will it stay away and let her finally find her happiness with the perfect Darren Bridge?
Darren has the past of an infamous playboy, but is he willing to walk away from it all for what he see as his happily ever after with Vanessa?
Are they both to stubborn to go for what they deserve?

Meredith Wild will not let you down with this book again! It is so emotionally charged and soul captivating that it will leave you breathless and hungover. She is simply amazing!! Thank you Meredith!!
★ ★ ★ ★ ★
sherise
I'm new to Meredith Wild and now I can definitely see the hype. I shouldn't have taken so long to enter into the Wild world. Damn. I saw that "we" had been waiting for two years for this second book in the series, and I'm happy I was unaware of what I was missing… that would have been a long effing two years for me. After getting this little tasty morsel, I definitely want more.

Meredith's style of writing and story telling is a delight. Like afternoon delight. I was delighted. Her characters are highly developed. Her story telling is on par. The chemistry sizzles off the pages. I was engaged from start to finish which is always a solid thumbs up from me when I have 7 billion other things to do and an author can keep me from straying and cheating.

So if you'll excuse me, I'm going to go back and read the first in the series. As you all saw, these are stand alone books of the siblings. But now I have to go read Cameron's story. Yum.
★ ★ ★ ★ ★
joe miller
I received this book in exchange for an honest review.

I've been waiting for this book since I finished Book 1 in the series. I loved the first book in the series and was so excited to read about Vanessa & Darren and their story.

While I didn't think the relationship between Vanessa & Darren was as strong as Cam and Maya's, it was still just as compelling. Vanessa & Darren have a chemistry that is off the charts. It's something that the people around them can visibly see as well.

Vanessa is ready for a grown up life, like the one that Maya has. She's ready to make a commitment, the problem is that the person she would like to make a commitment with is kind of a player. He's the man that sleeps around with everything that walks. The question becomes are they each willing to give something up for the chance at either love or heartbreak.
★ ★ ★ ★ ★
jill santos
What another beautiful written story by Meredith Wild!!!

Are you ready to feel the heat? Well then step into the fire but don't get burned!!

Darren is your typical playboy, work hard play harder. And right now he wants to play with Vanessa.

Vanessa works to hard and doesn't have much time for a social life. She's trying to get her career off the ground even though she's not sure this is the career she wants.

When Darren and Vanessa are forced to spend time together due to Cam and Maya's wedding things are about to heat up. Will they be able to stay away from each other?

I absolutely loved the storyline and the characters created. The chemistry is off the charts!! This book is told in the POV of both main characters and can be read as a stand alone.

I could not put it down, and left me wanting more!!
★ ★ ★ ★ ★
janene aka ms palumbo
Meredith is a true wordsmith. The artistry behind her words is amazing, delicate, thought provoking, enticing and entrancing. With each book she only improves and becomes more alluring. Her characters are always multifaceted. When they hurt, you hurt. When they love, you love.

I loved Darren and Vanessa. Their chemistry was apparent as a back story to Maya and Cam, but in their own book, they burn up the pages.

I am so ready for book 3. I can't wait to see how Meredith brings a whole new set of characters to life.

Does anyone else want a movie? I need a movie in my life. Bring Meredith to the big screen!
★ ★ ★ ★ ☆
eric sturdevant
This book was my very first read by Meredith Wild and now I know what all the fuss is about! I enjoyed Darren and Vanessa's story so much that now I need to dig into this author's previous work, including the first book in this series. I'm looking forward to seeing these characters meet for the first time and to also officially meet Maya and Cameron.
Into The Fire is laid out to the reader in a steady and smooth pace. This story is comprised of likeable characters, an interesting storyline, undeniable chemistry, conflicting emotions, and scorching hot scenes. I mean, Darren is a firefighter, who would expect anything but hotness from this man....
Like I said, I'm looking forward to going backwards and reading the first installment, On My Knees, and I'll be anxiously awaiting the next story in the Bridge Series.
Recommend!
★ ★ ★ ★ ★
brandon
Another great story to add to this series. You dont have to read the first book to this series "on my knees" but i would recommend it as it will give you a better background to the other characters in the book.
Vanessa is the best friend to Maya and Darren is the brother to Cameron, which is who Maya is getting married to, They are having a wedding on a island and the whole wedding party will be there for a week. Darren and Vanessa always had an attraction towards each other but Cameron told Darren is a playboy as he sleeps with any girl, so Cameron told him to stay away from Vanessa and Maya told Vanessa to stay away from Darren as she is too good for his ways.
But for one week on a island, they couldn't stay away from each other.
This is a much read and i can't wait for the last book in this series.
★ ★ ★ ★ ★
corvida
I received this book for an honest review!
Meredith has done it again!!!!!! I am in love with Darren and Vanessa. These characters just came to life in this book. I didn't want to put it down, however I wanted to savor it :) Darren a playboy Firefighter needed to change his ways..... but is Vanessa the one to make this happen? This story is so full of hot sexy scenes and romance. I loved how the story included Maya and Cameron's wedding, it was beautiful..In To the Fire had a lot of suspense, humor, love and heartfelt soul searching :) Another AMAZING book by Meredith Wild!!!!!!!!
★ ★ ★ ★ ★
chandni
This book is hot, and not just because the main characters have red hair (Vanessa) and are a fire fighter (Darren). Their chemistry, the way they interact with each other, and FIGHT their feelings gets you hooked from the beginning.

Darren is super cocky and can bed any woman he lays eyes on. There's something about Vanessa that makes her different, she makes him work for every inch she gives. I think a lot of us can relate to their story in a lot of ways. Read it for yourself and find out!

*I received an advanced copy of this book in exchange for an honest review*
★ ★ ★ ★ ★
barukisu balqis
Into the Fire is the 2nd in the Bridge series and I really enjoyed it! Darren, the older brother, the player of the family is next. Vanessa is Maya's best friend (Maya from the first book with Cameron). They both have been warned. Vanessa is a girl to add to his belt. Darren is a player, will never settle down. They try to stay away from each other but their chemistry keeps that from being denied. I enjoyed their relationship. I felt that Meredith really portrayed them really well and believable. I had a few moments of angst and heartache with what they go through. It had a good flow and I cannot wait to see more!

Story 5
Sex 5
Overall 5

Reviewed by Shay from Mommys a Book Whore
★ ★ ★ ★ ★
gloria garc a
After reading and falling in love with The Hacker Series, I knew that The Bridge Series would not disappoint, and I was right.

In the first book, On My Knees we are introduced to Cam and Maya, Cam being the first Bridge brother. I could not put it down and became very excited for the rest of the series to be released. Book two, Into the Fire, Darren Bridge and Vanessa, did not disappoint either. Once again I could not put this book down. We are able to follow their relationship and all of the ups and downs that comes with it, including some twists that I was not expecting. I now cannot wait for Olivia's story in the third and final book.

I was given an ARC for an honest review.
★ ★ ★ ★ ★
penny corradini
I was fortunate to receive an ARC of this book and all I can say is this is an absolute must read!! Meredith Wild never ceases to amaze me with her writing! Another absolutely fantastic book!! This story is about Darren (Cam's brother) and Vanessa (Maya's best friend). I could not put this book down! Darren a playboy who never plans to settle down with one woman is taken aback by Vanessa and does anything he can to get her. A very hot story about these two and the relationship that is sparking between them. Can not wait for the last book in this series!
★ ★ ★ ★ ☆
curtis
The passion that was between Darren and Vanessa had my heart pumping. I could actually feel the words come to life while I was reading this love story. He was told that "she was off limits." Of course, that just peaked his interest all the more. In her thoughts, he was a player. No way could he be in a committed relationship, especially with her. Darren is the ultimate playboy. He loves his life and what he does. Vanessa is trying to live her life and find her place in New York. She works hard and hopes one day she'll finally be able to live her dream. A vacation in paradise is a much needed event. Wjat comes next is full of ups and downs!
★ ★ ★ ★ ☆
zuhair mehrali
Another beautifully written and stunningly sexy book from Meredith Wild! I fell in love with this author's writing with her Hacker Series and it earned her a place on my one click list. Darren and Vanessa's chemistry is just as scorching hot as any real life burning fire. Who doesn't love a sexy firefighter story? Darren is your typical philandering playboy until Vanessa comes along. Despite the fact that his brother and new sister in law (Mia and Cameron from book #1) have told him he's not worthy, he sets out to claim Vanessa as his own. Naturally, the road is rather bumpy and full of interesting twists. The results are panty dropping, swoon worthy and deliciously sexy.
★ ★ ★ ★ ☆
shara santiago
Comparing to the first book in the series, On My Knees, this book is waaayyy better and the characters build up and emotions in this book is easily felt. The characters, at first I kind of hate Darren but as the story goes I started to like him. Vanessa, I love how she stands on her own and she's not a push over. Also, Cam and Maya on this book, I love them here!!!

Overall, it's a good read and I highly recommend!
★ ★ ★ ★ ★
kylee smith
Again another fabulous book by the great Meredith Wild. I love book series and this one is shaping up to be one of my favorites. First off, I love that we get to continue the journey with Maya and Cam and how Darren and Vanessa's story fit so well into it. Second, Darren and Vanessa, what can I say I love them. I love what they bring out in each other and they way they support each other. Yea sure there were times when I wanted to strangle Darren but he makes up for it in the end. Thanks for another great read!
★ ★ ★ ★ ☆
larry wood
Any book that involves a sexy play-boy fire fighter, has got to be good right? Darren does not disappoint. Vanessa and Derek can't fight their attraction while at her best friends wedding. They agree to only one night, no strings attached. Vanessa knows about Darren's string of girls and goes in protecting her heart from being hurt.
This was fast read, and very enjoyable. Vanessa's boss totally gave off a creepy vibe. As much as I hated him in the story, I wanted more about his outcome at the end of the book. This huge thing was opening up involving him, but we didn't really get any resolution. Overall it was fantastic sexy read.
★ ★ ★ ★ ★
rachel pogson
Simply incredible. I loved Book 1 in this series, but Darren and Vanessa's story had me bawling in the last act. The story begins as a sexy island romp, but once the arrive back in New York and have to confront the realities of life, they struggle with very real issues and very raw emotions. It all felt so real. Beautiful character exposition--and I loved, love,d loved, the dialogue. Meredith Wild has a GIFT. One of the BEST parts was the bonus scene at the end, too. The perfect touch!!
★ ★ ★ ★ ★
dahron
This book is amazing, two great central characters whose story you will get caught up in fast. Their connection is hot, the setting is even hotter and the passion will set your kindle alight. I loved how the characters though quite different on first appearances connected quite deeply and the way their connection affected each character. I am not going to spoil the story for you, just a perfect read and i will be picking it up again soon for a re-read when i am on holiday as i loved it that much.I must also add that i got so emotionally invested in the characters that is was hard to put the book down and get back to normal life
★ ★ ★ ★ ☆
michael broady
I read this book in one sitting, I couldn't put it down! Even though it is the second book in a series and I had not read the first I was able to jump right in and I didn't fell as though I had missed too much. Darren is a total player who is enjoying the bachelor lifestyle but sets his sights on his future sister in laws best friend Vanessa, sparks fly during a destinations wedding and the book takes off from there! Throw in a fabulously flamboyant gay bff to give Vanessa a piece of his mind every now and then and this book was a fantastic read, I look forward to reading more from this author!
★ ★ ★ ★ ★
himabindu killi
I loved this book....Vanessa and Darren's chemistry is amazing as we watch them dance around their attraction to one another. I don't want to give any spoilers but this was yet another Meredith Wild book I couldn't put down. I love that The Bridge Series is a series but the books can be read independently which makes it easy for anyone to grab either of the current books and read them. I cannot wait for the third book - Over the Edge - to be released in November of this year. Highly recommend this book as well as her Hacker Series!! You won't be disappointed!
★ ★ ★ ★ ★
syncreation
Wow this is a hot read/listing! I listened to Into The Fire and I didn't want it to end! It's a read that set a fire in you that a cold shower can't tame! I loved Darren & Vanessa story, I love how Meredith wild sucks you in and makes your feelers go on an exciting rollercoaster, making you feel everything like you really are the story! Thank you Meredith Wild for an excellent journey threw Darren & Vanessa story!
★ ★ ★ ★ ★
teddy jacobs
I received this for an honest review.. I have to say I just loved Darren and Vanessa's story as much as I loved the first one with Cameron and Maya!!

I was instantly pulled into this story of holy hotness! I found myself not really liking Darren at first because of his man whoring ways but I just loved the pull between him and Vanessa...

I have been anxious and waiting for this one since I read the first one and I was not disappointed...

I just loved it and can not wait for the next book in this series!!!
★ ★ ★ ★ ★
momoko
The story of Darren and Vanessa is such a complicated thing. Love. Desire. Incredible sex. Then you add in Darren is a play boy who doesn't want to commit. He ends up falling for her and can't admit it to himself. When he tells his best friend and wingman Ian, things get real. Can he tell Vanessa the truth? Will he ruin it? No love story aside from Cam and Maya'a has been this powerful. I loved this whole story. Read the trilogy. Fantastic. Thank you for your excellent writing Meredith.
★ ★ ★ ★ ★
lois sanders
I'm still pretty new to Meredith Wild and her books. I really enjoyed the depth of the characters and the way Mrs. Wild is able to pull the reader in with her words. I can't wait for book three to come out, but while I'm waiting I'll be binge-reading all her other books in the meantime. Darren and Vanessa were easy to fall in love with. What I enjoyed the most was the characters personalities, and how classic they were without going overboard.

I received a copy of this book in exchange for an honest review.
★ ★ ★ ★ ★
kate heemsoth
Aww Darren and Vanessa<3. They have become one of my top 5 book couples.So much passion and love poured out from this book. I'm not gonna lie though, there were a few times where I wanted to pop both of them upside their heads. My heart went out to Darren when Vanessa could've see past her independent pride, Thank God he stuck it out. The chemistry and relationships all felt very organic.
★ ★ ★ ★ ★
rolliniadeliciosa
Ok... Just when I thought that Meredith Wild could not out do Cam and Maya from "On My Knees", here comes Darren and Vanessa in "Into The Fire"! I feel so repetitious in saying. . Meredith has hit it out of the park again!
**"Darren Bridge is living a bachelor's dream. When he's not running into burning buildings with his crew, he's training the flavor of the week at his brother's gym. Few women have ever been off limits...until Vanessa. Smart, beautiful, and legs for days, she's unlike anyone he's ever met."**
Darren is Sexy, Hot and did I say SEXY?!?! Not to mention he is a Fireman! Who doesn't love a man in a fireman's uniform! Boy is Vanessa a lucky girl!!! I have read all of Meredith's books and she never ceases to amaze me! Believe me when I say "Get This Book And Read It!" Thank You Meredith! Can't believe I read it so fast!!!
★ ★ ★ ★ ★
krisandra johnson
This book is the second of three in the Bridge series. I loved the first one with Cam and Maya and didn't think I would like Darren as much. I was wrong on all thoughts. I LOVE Darren and Vanessa more!! This book was hot from the beginning. Each character has to over come issues (as do many characters in books) but Meredith has such a beautiful way of writing that you are instantly drawn into each character from the beginning. I have read every one of Meredith's books and they just get better and better. I can't wait to read Olivia's story and see what Meredith has in store for the future.
★ ★ ★ ★ ★
kathnat
I loved it!!
Darren and Vanessa will make you fall in love in so many ways.
This book is wonderfully written Meredith did amazing job once more, this book makes you cry with both joy and sadness, makes you scream, kick and curse, I swear you will not want to put it down, yes it's that good.
★ ★ ★ ★ ★
inder
I found "Into the Fire" to be sweet and sexy. The story was really good and I loved the ending!!! It was well written with several twists and turns that kept me flicking the pages into the night. I wanted to find out if Vanessa and Darren were really ready to get serious about each other or just continue their lives with one-night stands and crazy work hours. I thought the pace of the book was generally good except it slowed down a bit in the middle.
[...]
★ ★ ★ ☆ ☆
katie archibald
This is the second book in this series by Meredith Wild but can be easily read as a standalone.

Darren and Vanessa have sworn to stay away from each other but of course it could never be that easy. With them being in close quarters due to Cam (Darren's brother) and Maya (Vanessa's best friend) destination wedding, it was just a matter of time before things would get interesting. Darren is known as a player. He has the ability to break some hearts but sticks to having a good time. Vanessa doesn't go for that so it would seem that they would not be a good match. What started out as just a fun time turns into something more. How will this end?

I did like Darren and Vanessa as a couple. They fell into an easy way of being together. It wasn't all roses but their chemistry and hearts wanted to win. There is a lot of heat, heart and angst. This book had a good flow and the characters were great. Meredith was able to keep me into the story and couldn't wait to see how it would all end. This is my first book by Meredith Wild and I'm interested to check out the rest of her books.
★ ★ ★ ★ ★
kim mears
Wow!!! Meredith Wild did it again! The book had me on edge the entire time. Darren was a player of all players and Vanessa didn't have time for that, but being on an island for their bf and brothers wedding brought them close. Than reality hit Vanessa being back at work. The twisted way her boss was, was just creepy and added a lot of ups and downs. I don't want to say much more beings it will give it a way, but this book is amazing HOT. I highly recommend this book and ALL other books that Meredith writes. Words can not explain how I truly feel about Meredith Wild's books. Amazing!
★ ★ ★ ★ ★
franzi
I've been a fan of the author, Meredith Wild since the Hacker series. It's so easy to get swept away from reality when reading one of her books. So, I wasn't surprised when I read "Into the Fire." The woman can write sex scenes like nobody's business! And her how she tells a story just gives you chills. Beautifully written. Intriguing and just plain hot. I loved Darren and Vanessa's story. When opposites attract, you know you're going to witness the flames, burning up your kindle screen!!!
★ ★ ★ ★ ☆
laura jarrett
I have so been waiting for this book and I was not disappointed. Darren and Vanessa are so great together. Hot hot hot! There is so much chemistry and sparks flying between them. I loved it! The story will keep you intrigued and wanting to know what happens next and you will fall in love with the characters, even when you want to yell at them. You will be left with so many emotions and thoughts after this book. I highly recommend this book.
★ ★ ★ ★ ★
nathalia
Another fantastic read by Ms. Wild. I felt the chemistry between Darren and Vanessa from the start. The way they fight against themselves and their feelings was so spot on I felt like my past relationships were being written about, lol. The characters felt so relatable! As is all of her work the sizzle factor is scorching and the angst was very well executed and not over played ( I loved that!) and as for the storyline, it flowed beautifully. I cannot wait to read the next installment!!
★ ★ ★ ★ ★
jenjens
Loved the concept of hot alpha firefighter Darren. He's a confirmed manwhore, used to getting who he wants, when he wants. When he meets Vanessa, all bets are off! Despite their mutual attraction, she's a commitment kinda girl, and he's not!
How and if he captures her heart is what makes this read so entertaining.
Can be read as a standalone, but book one gives you more insight into their story.
★ ★ ★ ★ ★
vebash
Book two is just as wonderful as book one. I thought I loved Cam and Maya until I read Darren and Vanessa. There love story isn't easy but of course they are happy in the end. I only wish I had read these books sooner
★ ★ ★ ★ ★
jonathan
I loved every second of this book you have Darren who's a bad boy and dosent do relationships and than there's Vanessa who is a grunt for her boss on wall street. Than they go away for cam and myaya's wedding and it all changes from there. I can't wait to read the final bridge book this fall
★ ★ ★ ★ ☆
artesure
This story continues where tje first book leaves off. Still a lot of heat but you get to know the characters a lot better in this one. It makes you eant to go back and read the first book again. Because you know the charachtets feelings and thoughts.
★ ★ ★ ★ ★
peg schneider
This series does not disappoint!! The long awaited book two is finally here and boy does it deliver!! I couldn't get enough and the world was on pause as I read this book. Darren is beyond swoon worthy and you will find yourself turning the pages in this book so quickly because you can't help but want more of this man. A MUST-READ!!! Can't wait for the next book in this series!!!!
★ ★ ★ ★ ★
scott armitage
Vanessa and Darren's story is amazing! It didn't take long for the heat to build up between them and their story was captivating. I can't wait for Olivia's story in the 3rd and final book in the Bridge series.
★ ★ ★ ★ ★
aviva
Wow. The most unlikely man wants to change his ways. Can a leopard change his spots? Will Darren get and keep the girl he never knew he was missing?

Good story had my temper raising quite a few times.
★ ★ ★ ★ ☆
circe link
Darren never knew what hit him, Vanessa was just what he needed when he thought he needed no one. Meredith wild has a way of making characteristics that aren't always the best in people, likable and you love her characters even though they are flawed. Which for me makes them all that more realistic and relatable. I loved the story and can't wait for more!
★ ★ ☆ ☆ ☆
neil sagebiel
Into the Fire
Darren is the typical bachelor who liked to party but never commits to a woman.
As a typical male, he peruses Vanessa even knowing he will hurt her.
If you don't have the maturity to maintain a relationship, don't go after a woman you know will demand that of you.
Darren screws up. Vanessa gives him another chance, but at a crucial moment, Darren of course pulls back. Naturally it happens after the best sex in his life.
All those emotions scared him, poor male that he is. I wish he was scared of a blowjob as much as his feelings.
Darren is a hole. Why authors think he is the kind of character I want to read about, is beyond me.
★ ★ ★ ★ ☆
dawn johnson
Holy hot da*#! Lock up your daughters because Darren Bridge is on the prowl.

"He's bad news, and you know it. He breaks hearts for a living." "Right after he breaks your bed. I bet he f***s like a demon."

That line right there and DAMN you really wanted to know how Darren is in the sack! Lucky Vanessa is the one Darren has his eyes set on & their story is one you won't soon forget. Plenty of sexy heat, angst and heart gripping storyline to keep you turning the pages.

"Despite his promises, despite the passion between us, I'd known full well that I was flirting with disaster. A raging fire, so beautiful and seductive that I couldn't resist – I'd walked right into it, knowing full well the risks."

This was my first Meredith Wild book and most certainly won't be my last. I love sibling book series and this involving the Bridge family, is moving up my list of favorites. Even though it's book 2, it can be read as a standalone & I didn't feel I missed anything from book 1
★ ★ ★ ★ ★
bruce rose
Meredith has once again written another amazing book! I was very fortunate to receive an advanced copy of this book in exchange for an honest review. Honestly, it was absolutely amazing! I loved reading about Darren and Vanessa's story and sill getting to read a little about Cam and Maya! Such an amazing storyline and so wonderfully written! I could not put it down! Can't wait to see what she has in store for us next!
★ ★ ★ ★ ★
nils samuels
Vanessa had every right to be happy. Darren had to find a way to make her his. Plenty of obstacles got in their way, including an over-demanding boss & a few ex one-nighters. But a love this hot can't be put out. She knows his reputation for being a player & he knows he doesn't deserve her. Love can burn hot when the right fuel is used.
★ ★ ★ ★ ★
lacey miller
I received this as an ARC.

It definitely is a great book! Meredith Wild has created yet another drool worthy book boyfriend. This one has a wild side and I like it!! Great read! It has something for everyone, some crime stopper action and of course some hot firefighter action. I can't wait for the next book!!! Wish it wasn't so far away!!!!
★ ★ ★ ★ ★
jedidiah
Oh what an amazing book!Meredith you did it again your writing is amazing.Those Bridge bothers are so hot!Darren is a hot fireman everyone loves a hot guy.Vanessa is Mayas best friend and their attraction is undeniable.Meredith makes you feel all the emotions and fall in love with each character.Can not wait for book 3 Over the Bridge.
★ ★ ★ ★ ★
selim yoruk
This is a must read! Meredith did a fantastic job keeping me in the edge of my seat through the entire book. I loved reading Vanessa and Darren's story. Into the fire described this perfectly. This is a book that you don't want to pass up.
★ ★ ★ ★ ★
alondra lopez
Meredith Wild's "Into The Fire" is the second tale in the Bridge series. Darren is mmm mmm good! The chemistry between Darren and Vanessa is amazing! I loved this one even more than the first Bridge tale. I just could not love Meredith Wild stories any more. Wish the numbers went higher than 5! I can't wait to read #3!
★ ★ ★ ★ ★
arun kumbhat
Let me start by saying this book is a page turner. Darren and Vanessa's story is amazing. Very relatable characters. If you are a fan of Meredith Wild, than you need to grab this book and read it. Loved every minute while reading their story... Can't wait for the next book in the series. Definitely a must read. Meredith is an amazing author.
★ ★ ★ ★ ★
jasmine lehano boyce
Love this continuation of the Bridge series. Darren and Vanessa are two easily relatable characters struggling to get past his history and her doubts. My only complaint: having to wait for the third book. ?
★ ★ ★ ★ ★
joe morrow
Meredith Wild has done it again! With Darren and Vanessa's story she provided readers with a book that had us all on the edge of our seats with each turn of the page! I LOVED this book! It was most definitely worth the two year wait. I must say though, that I am extremely glad I will not have to wait so long for Over the Edge!
★ ★ ★ ★ ★
jimmy
Meredith took me on another WILD ride with Into the Fire! Meredith hit it out of the ball park again! I have truly enjoyed each and every one of her books and this is an extension of the Master of Words that Meredith Wild is. She is brilliant! Her books are enjoyable, easy to read and they make you wanting to come back for more...you will long to start the next journey hanging on each word she writes. I highly recommend The Bridge Series and you call fall in love with book #2 Into the Fire available now.
★ ★ ★ ★ ☆
karen c
I enjoyed the story between Darren and Vanessa. But I thought Darren was supposed to be a bit more of a bad boy. He actually turned out different. I'll admit it wasn't as good as On My Knees. It was still a good read. It was nice to get to see Maya and Cam. A couple of extras thrown in.
★ ★ ★ ★ ★
jes pedroza
Darren Bridge is the sexiest firefighter I have ever read about! That should be enough to get you to read this book... if not let's begin. Vanessa is Maya's bf, she's off limits, or is she.
When these two meet sparks don't just fly they fester..... they turn into an inferno
★ ★ ★ ★ ★
jose blanco
Meredith Wild writes pure perfection yet again! sometimes when you let your walls down you realize that what you needed was standing in front of you the whole time. You may not expect it but if you open your heart you'll get the greatest reward. This was a book that got me excited to read the moment I started it. I was pulled into the story and anxiously flipped the pages to see where the story would take me. I absolutely LOVED it!
★ ★ ★ ★ ☆
jonathan hammond
4.5 stars!
Right out of the gate Meredith wows us with a very passionate, intense and erotic encounter with Vanessa and Darren while they are together for Maya and Cameron's wedding. Their first time together just exploded off the page for me and wet my appetite for the unraveling of their story.

In true Meredith fashion, Into the Fire has the angst and steamy sex scenes that are extraordinarily hot as well as a wonderful love story. I really enjoyed watching Darren transform from a manwhore into a loving boyfriend. Vanessa is the kind of girl we all long to be. Independent, strong and stays true to herself and her values. Darren and Vanessa's story is worth the read!!
★ ★ ★ ★ ☆
mikhail
Into the Fire is the second in the Bridge series, and this one is as good as the first! The chemistry between Darren and Vanessa is hot, hot, hot!

Looking forward to the third installment.

-I received an ARC of this book-
★ ★ ★ ★ ★
melanie lukesh
This was one book that was worth the wait! The attraction between Darren and Vanessa can be felt through the pages!!! The passion that was put into the characters makes it more real it is difintely a book that is a page turner that you will not put down until it's over!
★ ★ ★ ☆ ☆
chelsea marie
This was a uniquely written and thoughtful story with many ups and downs. Although it took about half the book for it to become a page turner, it's a romantic novel so that's not necessarily a deal breaker. I just couldn't quite connect to the main character as much as I had hoped, given that Meredith Wild has thrice captivated me with her wonderful protagonists. Otherwise, this was very enjoyable and something that would make a great weekend read but might not be something to read on the train, unless you stop at some of the cheek-reddening points lol. I would definitely read other books in this series, though each is a standalone without cliffhangers.
★ ★ ★ ★ ★
donald schultz
Absolutely loved Darren and Vanessa's story! Meredith Wild has a way of making the characters feel like they could be someone you know. Can't wait for the next in the series!
I received an ARC in exchange for an honest review.
★ ★ ★ ★ ☆
ben wenzel
I listened to this book on Audible so it was nice to hear the two different character voices. It was a decent book, but not much plot going on. Boy meets girl, boy loses girl, boy gets girl at the end. Meredith Wilde's other series was much better with a lot more characterizations and plot.
★ ★ ★ ★ ★
kassidy
I absolutely loved this book. It was emotional and so relatable. I knew right away that Darren was going to be my favorite Bridge brother and he didn't disappoint. This book is sexy and heartbreaking at times. I couldn't put it down and can't wait to get started on the next book.
★ ★ ★ ★ ☆
neil meyer
I received this book from a friend who was doing some kind of promotion. It's not what I read normally but I figured I'd give it a try and was pleasantly surprised. It was actually really good! I would definitely recommend if you're looking for a quick read.
★ ★ ★ ★ ☆
chris davis
I was eager to read this book having read the first in the series over two years ago. It was great to see and catch up with Cam and Maya in this book. Darren and Vanessa's story was equally enjoyable. The writing is, of course, flawless. The pace keeps the pages turning. The characters are very real and the heat between them is HOT! I'm looking forward to the next one in the series.
★ ★ ★ ★ ★
scotty scarberry
Meredith Wild just gets better and better. This book was so good and I couldn't put it down. I was on the edge of my seat wanting to know more. This book is HOT!!!! Sometimes I had to fan myself off to cool down with some the scenes in the book. I can't wait till the next book comes out in November.
★ ★ ★ ★ ★
purnima
Love Meredith Wild books!! I've been waiting for the next storyline in the Bridge series and it definitely did not disappoint. I found myself sneaking in a couple chapters here and there even while at work...shh! I can't wait until the next one...I am absolutely addicted ''
★ ★ ★ ★ ★
mihai ionut
This book was so worth the wait. I feel in love with Vanessa and Darren. You see every part of the relationship the up and down and all the in between. I could not put this down and can't wait for the next one.
★ ★ ★ ★ ★
suzanrose
What an exciting read! Could not put it down! This is the second in the Bridge Series and was even better than the first. The characters are lovable and believable. After reading this, I can't wait for the next one. Meredith Wild does not disappoint!
★ ★ ★ ★ ★
maggie ward
Another wonderful story by Meredith Wild! Wonderful writing! Felt like I was walking on the New York street watching the story happen in front of me (except for some scenes =) then I was a fly on the wall). Can not wait for November 22nd!!!
★ ★ ★ ☆ ☆
missmaj
I really don't know what to say about Into the Fire. I enjoyed it and it was a decent book, but it didn't feel all that unique.

Darren is a firefighter, hottie, and playboy. He has been attracted to his future sister-in-law's best friend since meeting her, but has stayed away because he was asked to. Circumstances bring him and Vanessa together just before his brother's wedding and the attraction is a strong as ever.

I found both Darren and Vanessa, interesting, but didn't find myself really connecting with either of them. The drama between them seemed a little forced; Darren's past, Vanessa's boss, etc and the conclusion a little predictable.

I don't know if I would have connected with the characters more if I had read the first book in the series first or not, but this was an average book for me.
★ ★ ★ ☆ ☆
looeez
I liked this story but didn't love it.
Nothing stood out for me, Darren annoyed me with his commitment phobia, dude make a decision and stop breaking Vanessa heart over your wishy washy ways.
I liked Vanessa and Darren but was not impressed with the way he would treat her. I felt she deserved better. I felt their chemistry but was not feeling the story at all, it was pretty ordinary.
Please Rate Into the Fire (The Bridge Series)