The Dark Calling (The Arcana Chronicles) (Volume 6)
By Kresley Cole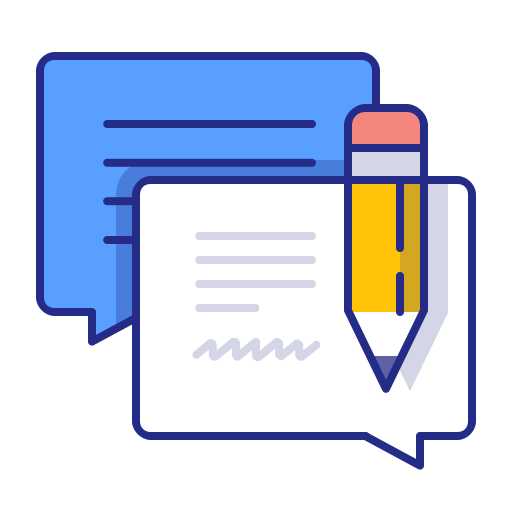 Total feedbacks: 56
★

★

★

★

★

★

★

★

★

☆

★

★

★

☆

☆

★

★

☆

☆

☆

★

☆

☆

☆

☆

Looking for The Dark Calling (The Arcana Chronicles) (Volume 6) in
PDF
? Check out Scribid.com

Audiobook
Check out Audiobooks.com
★ ★ ★ ★ ☆
matthew jankowski
Just finished reading this book, I Had to reread all 4 books in the series to get myself back in the groove before getting myself a copy. Yes, im that big of a fan of the Arcana chronicles. And yes, i wanted to hold off reading this one because going in, i thought that this book would close the series. So i was disappointed that it didnt. Im glad that theres gonna be another book to look forward to (can you please publish faster? ? ) about these larger than life characters that ive grown to love. Overall though, i think that this lastest installment was somewhat haphazardly put together. Needless to say, its my least favorite of the bunch. It felt like the author was rushing events along during some crucial parts of the story. There were great moments in the book mostly from Joules, Jack's and Kentarch's pov. I would say that Joules' light banter, Jack's steadfast maturity, kentarch's fortitude and touching story and the new friendships forged between the guys saved this book for me . I never thought I'd get quite emotional over Thanatos the warhorse, but it was one of the most poignant moments in the book for me. It really highlighted the extent of Death's intentions and tragic fate. Nevertheless, i still have a hang over from reading this latest installment. Such is typical if im reading a great series or a great book. That being said, i will give this book 3.5 - 4 stars because the writing style is still very good, world development is still going great and the plot is still very creative. But still, Kresley how could you let Evies character fall apart like that, as if she is a fickleminded, shallow person who couldnt understand that the premise of all her resentment for Death (and thereby most of the actions she took in this book) was all based on an external factor that is beyond the mans control? How could you root for an illogical character such as that? It just didnt sound believable to me. I dont understand why this book could produce writing with such powerful/ insightful characters and yet also manage to deconstruct a previously well developed character like Evie, and pretty much kill the chemistry between evie and death. Oh well. Im still a fan but i hope the next one's better than this.
★ ★ ★ ★ ★
rameshkrishnanr
It's like I want to know all the answers AND I never want this series to end. Ugh. Love, love, love this world Kresley has created. This book kinda felt like story filler but, I'm not mad. Now to wait forever and a day for the next one.....
★ ★ ★ ★ ☆
dmitri
First let me say the book is as well written as the others. Outside of the relationship, there's more that happens. The books starts with the bang and just keeps going. As with the other books, the story twists and turns in ways you don't expect, so to say this is another page-turner is an understatement.

Within the relationship, it's like NOTHING happened. The book starts as it ends - with us left hanging. It's frustrating because I think at this point we are all invested in the series. We will read the series to the end even if Evie doesn't pick Jack. What is difficult is that Evie STILL can't make up her mind at the end of this book and it's starting to get annoying (much like the Twilight series). Evie's inability to commit to one of them wholeheartedly is starting to seem selfish and it's getting tiring.

Ms. Cole is going to have to wrap this all up in the next book - so Evie will have to choose convincingly. I don't know if she can do that in one book.

One big digression - I'm a Jack fan myself (I push against the thought that anyone "destined" for one person and that in another life Evie would still end up with A) because I like how their love developed because of their current experiences and connection. And I love how noble he is - right to the end of the book. So Ms. Cole if you're reading this, do me a solid and make Evie choose Jack!
★ ★ ★ ★ ★
john sherman
I was so excited when I saw it was time for a new installment in the Arcana series!! Kresley Cole never fails to illicit strong emotions from the reader with her works!! I'm still in tears, and I cannot wait until the final installment!!
★ ★ ★ ★ ★
st phane moracchini
I love both the Immortal After Dark Series and Arcana! Both make you want to turn the page and get impatient for the next in the series to come out! I am NEVER disappointed in the these books! #TEAMARIC!
★ ★ ★ ★ ★
ramona windley
Was left in a puddle of tears. Waited for a long time to read this installment, did not disappoint. I cried for multiple characters in this book and can't wait to see what all their fates will be...
★ ★ ★ ★ ★
maureen
Abosolutly my favorite book series that I have ever read. I've read the series about 8 times and will probably keep reading. And I still get emotional while reading the books. Very very talented author.
★ ☆ ☆ ☆ ☆
cristiana
What started off as a great idea for a series went wrong in book 3 and never recovered. Lots of whining. Lots of immaturity. Lots of eye rolling, from me. I promised myself I was done with this series but for some reason thought this was the last book? It's not. It's more of the same ole same ole that we had in the last 2 books. Mostly, Evie being a selfish brat and her 2 boyfriends willing to go above and beyond for a little girl who's an idiot.

KC has really dropped the ball with this series. I preordered this because I thought it was the last book and thought, maybe, maybe KC would be able to pull off a miracle and save AC. Nope.
★ ★ ★ ★ ★
vejay anand
OMG!!! My heart can't take it anymore!! I love the arcana chronicles and was very excited when this book finally came out. I'm so anxious to know who Evie chooses and hope she brings back life on earth. This book was so heart breaking for me because of the pain Death just continues to endure. When will he catch a break, when will it be his time to be happy and loved and have the family he's so desperate for. I love how intense and fierce he is and am #teamDeath all the way. But deep down I have a feeling he will sacrifice himself to take out the Emperor in order to protect Evie. He will do so knowing Jack will take care of her and his son. And it will destroy me if that does happen! His agony has no end and it wouldn't be fair. Kresley thank you for such an amazing story. Your writing is impecable and I am consumed by your work. You write your characters emotions so vividly, my heart races and breaks and my eyes tear. I love this story and can't wait for the next book.
★ ★ ☆ ☆ ☆
shrop
After waiting so long for this newest installment I can't begin to describe my disappointment with this book. Kresley Cole must have decided that instead of disappointing half of her fans by making Evie make a choice and sticking with it she's just going to drag on this love triangle until the end of the series. The rest of the narrative is pushed to the side in favor of this will they/won't they nonsense. I'm all for romantic tension and drama, but come on, this has gone on long enough! I literally had to put the book down halfway thru and stop reading I was so mad. I've since finished it although I'm still just as upset. I'll still read the last book (please God let it be the last) but I no longer gleefully anticipate it. If this series hasn't already sucked you in like it has me, save yourself some grief and stay away, it's no longer a fun ride.
★ ☆ ☆ ☆ ☆
mhandearikan
I love Kresley Cole. She is one of my all time favorite authors and I actually reread her books, and will sometimes buy the same stories in kindle and audio so I can have both mediums. The Arcana series had so much possibility, I was intrigued with the first book. My interest and respect for the characters has taken a nose dive further and further into the abyss with each passing book. All that to say, I am not into this series anymore. Why not when I am a self-declared super fan? One of the reasons is that I hate "love triangles". Perhaps I'm not the true audience for this type of book. I'm a 33 year old woman and I feel like you should not string people along... because that makes YOU hateful and selfish. Evie is a challenging character, I like her best when she gets her sh*t together, but unfortunately she rarely gets her sh*t together. Even so, I have a hard time with how the two love interests have treated her throughout the books. They have taken turns controlling her, manipulating her, and continually make decisions for her... I find those behaviors in men deeply unsexy. If this was an arc, and the guys grew and changed for the better I can put up with the misogyny for a while. I am rushing this review and there is more I could complain about, but I don't think it actually matters. I didn't like it and as surprising as it seems, I am on the fence with buying the final books. I don't think I care what happens to anyone except maybe Circe. Sorry, Kresley, please know I still love you. I will still buy any other book you write, but I think I'm out for now. (However, I'm not going far).
★ ★ ☆ ☆ ☆
calum scott
I really shouldn't be reading this stuff,I am am old retired librarian and started the first volume on a younger colleagues recommendation . ThAt first volume was actually well written, well developed characters, with the clear exception of Evie who is relentlessly shallow, self serving, and stubbornly immature, , original and cohesive. A pretty good read for a teen reader. But volume by volume the series has devolved into a confusing mishmash of special Arcana powers, Evie-Mary Jane drama, idiotic boyfriend choices, sadistic violence and fairly explicit sex with two men who are totally devoted to this empty vessel called Evie. I think Kresley Cole is so lazy, she is a good writer, she could actually imbue Evie with wit, intellect, depth, evolving insight, warmth, courage, things that we want for our children. Instead, she is the emptiest, least insightful and most boring little Mary Jane that is possible to create. She spends most of her time anguishing over her boyfriend choices, railing over her unwanted pregnancy, blaming it on the in house medic instead of taking responsibility for her own actions,rattling off lists of stupid powers. I guess this creature is Ms Coles ideal of teen girl. I mean, after all she is screwing both handsome, gifted and yes, in terms of Jack at least, substantive male characters, she has terrific designer clothes, has some great powers and ,can muster great drama and speaks in some kind canned teen dialect that is certainly forced from an adult mind which has little experience with real teens. Ms Cole had a wonderful opportunity to create a beautiful, deep, empathetic, exemplary young lady for her younger readers and yet she presents us with this silly, shallow little mess with her silly shallow little choice, no real courage, dignity,self realization or growth. That is why Ms. Cole is lazy, she could do so much better, but she sticks to the lowest expectations and stereotypes of teen girls. It is easier to write lots of books for lots of money hashing over the same stupid plot points and teen drama than to allow the characters to grow, develope and ultimately evolve into better, more insightful people. I hope in the future, Ms Cole will stick to her usual audience and not purport to write young adult fiction which is expressly for developing minds, not for adults just slipping in a racy read for relaxation. Written for money, written without her audience in mind, this book totally is a huge yawn.
★ ★ ★ ★ ★
yogesh
The latest addition to The Arcana Chronicles is a doozy. It starts off right where the last book left off, and there has been a considerable gap between the releases so it might help to reread before if you don't remember the shocker that Cole left us with at the last book. If you haven't read the series yet, this review will be full of spoilers, so I wouldn't go any further. Stop reading this review and grab Poison Princess — you'll thank me later. This is by far one of my favorite current YA series.

Whether you are Team Death or Team Jack you'll be ripped to shreds by THE DARK CALLING. Cole has this unique ability to shake things up, and throw them back together in completely unexpected ways. I was reading and gasping, and going "OH MY GOD" through most of the book. Which was kind of awkward since I was reading on a plane. I tried to explain it to my seatmate, but then things got even more awkward when I started saying…"Well, Death did this…"

My overall take on this addition to the series - it's fabulously painful. I was thinking about it for days, even dreamed about it. I'm used to being disappointed by authors as a series progress, as they grow tired of the worlds, or as their publisher forces them into paths because of trends. But, not The Arcana Chronicles. The books get better and better as you get more invested in the characters. THE DARK CALLING by Kresley Cole might break your heart…but you'll love every moment of it.
★ ★ ★ ★ ☆
heather goodman
If you don't mind teen romance, If you love paranormal, fantasy and of course the world's end, if you are ready for something besides vampires, invest some time in this series. The battle scenes are pretty epic. The game strategy is super fun and keeps you suspicious of everyone! The Arcana Calls are a cute touch. Like Hunger Games, this story maybe be about teenagers but they tackle some pretty adult problems. And like any other MFM love triangle series, The Vampire Diaries, Twilight even True Blood, you WILL get annoyed at The Empress/Evie... Just push through it, all the other characters ESPECIALLY Jac & Aric are worth any eye rolling at Evie.
ALL the bad guys are fun! FIRST HALF OF THE FIRST BOOK IS BORING!!! JUST KEEP READING!!!

DO NOT READ THE REST OF MY REVIEW UNLESS YOU HAVE READ THIS BOOK AND THE ONES LEADING UP TO IT.

Each time a new book in this series comes out I start from the beginning. The Empress is my friend ;) and I have incredible, happy attachment to so many of the characters. Day Zero was a great touch because the more I learn about this fantasy, post-apocalypse universe the more I want to know. I have them in kindle and audible and audible is WAY better for me. My concern is, what happens next? If THIS is the end of the series I am going to write reviews on all the other books saying, "only read these if you are okay with no closure"
I have already been waiting YEARS for GOT, I don't think I can stand another beloved series leaving me hanging like this.
I know series can't go on forever but I have no closure.
There are a lot of nay-say-ers about Evie, Jac & Aric's endless triangle...
I do not think love is linear, I do think your heart can be split equally in two. I loved the complimentary story line with the Sun Card who also has two loves. My poly-heart REALLY just wants them to tell her she can have both of them and doesn't have to choose :D
Matthew - you Fool... WHAT ARE YOU UP TO?!?!?
★ ★ ★ ★ ★
megara
<b>More of this review and others at: <a href="http://litgirlreviews.blogspot.com/2018/05/the-dark-calling-arcana-chronicles-5-by.html"> Whimsically Bookish </a> </b>

First of all if you haven't read this series stop reading this review right now and go read it (or listen to it, because Emma Galvin is QUEEN and slays narrating this). Seriously, this is one of my all time favorite series ever. Kresley Cole does an amazing job with the world building, the character development, the ROMANCE, and the non-stop action.

Like the previous books, I couldn't stop listening to The Dark Calling. While I wouldn't label this book as a "filler" book, it is definitely leading everything to the end and starting to wrap up the story. However, my mind was still blown away at the plot twists and I was on the edge of my seat throughout the entire thing. We have different POV again, from Aric, Jack and of course Evie, which really helped expand the story and give the characters some more growth. Also, let me just say I have no idea what #team I'm on. Team Jack? Team Aric? Can I be Team Both? Is that possible?! And... I had some serious tears. Like, really. I was cleaning my kitchen listening to this when I screamed out "NOOOO!!!!!" in anguish and scared the crap out of my toddler (don't worry, she's fine). It did break my heart though (no spoilers). Anyway, I've been waiting on this book FOREVER and it did not disappoint me. I'm just super sad I finished it so quickly and now have to wait for the next one.

As far as the narration goes for the audible version: As I've mentioned above, Emma Galvin slayed it. She has a way of just sucking you right into the story and you completely tune out everything else around you. I'm VERY picky with my audio books. I can't just listen to any narrator and usually have a hard time finding one I love, but Emma Galvin is on POINT, ya'll. She has the best accent for Jack and Aric both. I honestly forget I'm only listening to one person. Definitely can't wait to check out more of her work!
★ ★ ★ ★ ☆
yana satir
I'm not going to bother with a synopsis of this book except to say now that Evie's pregnant all hell is about to break loose--but not in the way you'd expect. It doesn't even matter whether you're team Aric or team JD; you should be able to enjoy it either way (still, prepare to cry in some parts!).
I liked this book, but I have a love/hate relationship with this series... I am always conflicted about it because there are so many things that bother me about it!
Evie's an annoying Mary Sue for instance, and I think it's really unfair of Cole to drag this series out so long considering how long it already takes her to release the books in this series (they are only 300 pgs long FFS!) but at the same time, I HAVE enjoyed every one of these books.
Still, the cliffhangers, the shortening of books with the lengthening of the series into more and more books--it's all a blatant ploy to cash in. Sadly, Cole has already ruined her IAD series with this same tactic (the quality has gone way down). She has a right to a living, but I hope she realizes what she's lost in the process. Cole used to be an auto buy for me but I NEVER buy her books anymore (I only borrow them).
Anyways, I don't actually mind the dumb plots in this series (Cole excels at pulling off some of the dumbest plots ever); what bothers me is Evie. Cole has made her way too passive, and despite the fact that this is the 5th book in this series: there's been barely any character development or plot progression! These things were especially noticeable in this book.
Possibly a minor spoiler in this coming paragraph:It actually came as a surprise to me that Evie is supposed to love both Aric and JD equally, but apparently it shouldn't have! --end of possible spoiler.
Arcana Rising (Arcana Chronicles Book 5)
for instance, killed me because throughout it, Evie didn't seem to care much for Aric and I got the impression she was just with him by default and out of obligation. That impression didn't change throughout the majority of THIS book! I like Aric a lot, (Cole has given him such a crappy fate), so I feel like he deserves better than the way she treats him (as if he's an obligation rather than a great guy).
But I will say that I really loved how the dynamic changed in this book. Yes, it was painful at some points, but it was also just fun to see everything flipped around (and rest assured Cole doesn't leave you hanging too bad in the end of this one).
Unfortunately, or maybe fortunately considering Cole claims that this book is setting the stage for the end of this story, Evie's developing (or regressing) "powers" have become tedious. Over and over we have been told that Evie is the most powerful Arcana and yet her "powers" basically only work when the author needs them too. All sorts of stupid excuses are given as for why that is in this book, but they only induce lots of eye-rolling.
★ ★ ★ ★ ☆
chad young
Do you ever have that feeling while you're reading a book that you both love it and at the same time want to pull your hair out? That's kind of what happened to me with this book. Honestly, this series always has me doing that but I was anticipating a resolution in THE DARK CALLING because I was under the wrong impression that this would be the last book in the series. Guys, we are not finished yet. This book isn't the end. That makes me happy and irritates me at the same time.

But lets go in order. THE DARK CALLING picks up as soon as ARCANA RISING left off. It's hard to review without giving you spoilers for that book so suffice it to say that last thing we find out about Evie comes to play a role in this book. All the doubts that I had while reading that book also disappeared quickly as I got into this one. And then even more s**t happens to throw things for a loop.

This book was a fun and interesting ride deeper into the world of the Arcana and we are getting closer to the end. I couldn't put this down. A lot of things are clarified, some secrets are revealed and the big question of who is the unactivated card is finally answered. I think this world is extremely cool and I am happy that Ms. Cole is delving a little deeper. I think continuing the series makes sense from a world building perspective and I'm 100% along for that ride because I do love the game.

Here's where I want to pull my hair out. The love triangle. Yes, it's pretty obvious. I've said this before and I'll say it again. I love both of these guys. I can completely relate to Evie and not being able to choose one over the other because I love both of them as much as she loves both of them. But girl, just pick one! I also understand that maybe the author has a reason in mind to close out the love triangle at the end of the series but at this point I feel like both guys are just hanging on to have their hearts broken. Over and over again. I can't believe I'm actually leaning towards one more than the other, but I think I'm heading in the Death direction. He just makes my heart beat a little faster. If you are reading this series…how about you?

OK but enough of that. Now the characters. I actually found Evie a lot less annoying in this book than in the previous book. Yes, some things were not perfect moments and some of her reactions made me want to slap her silly at times. But she's 17 and has had her mind messed with repeatedly! So in this book, I was able to forgive her for those. Death like I said before just made my heart beat a little faster. And Jack, well, I feel like Jack in a way gave me some closure as my own decision leans towards Death.

The ante for the game has been upped. There's actions and battles, and yes even some death. Some comes shockingly easy and some unexpectedly. But the Arcana have a game to play to restore the world, right? I can't wait to continue on this ride.
★ ★ ★ ★ ☆
jannicke
I loved this book just like the others in the series, and i feel like ive been ripped open inside after reading this one. i want the next book so bad. This made me extremely sad and i just keep thinking about it, 3 days after i finished it. *my review does contain some spoilers*.

I thought this was the last book so I was eager to read it, unfortunately it is not. I was ecstatic that jack is alive and Ive always been team jack but after this book I just dont know anymore. Theyre both perfect for her in different ways and if it wasnt for the stupid pregnancy (which I hate and kinda ruined the series for me, which is why I gave 4 stars) then I probably wouldve still picked jack. I dont want her to pick aric but I would be so sad for him if she picked jack and I feel like the only way to make it better would be to kill aric, because jack will gladly raise his baby, or keep them both. I dont understand how evie can love two men equally, I feel like she should love jack more. I dont like her whole attitude toward her pregnancy and how she treated aric once he left the castle for her. I wanted to slap her, he was under mind control, he didnt really feel that way you stupid b****. anyway, she is an annoying, whiny character, but I love the books anyway.

The writing is phenomenal, like all of kresleys books and I will be impatiently waiting for the next one which I hope is the last one and I hope she wraps it up nicely.
★ ★ ★ ★ ★
milja
Wow! Just wow! I swear each book in this series gets better and better! I really can't say much seeing as the book just released and not many people have read it. But just know that most of your questions will be answered (no I will not answer them for you). We do find out who the inactive card is and that card plays a HUGE part in this book. There will be more death but I'm not saying who and yes there's more romance and Evie will be tested like never before. I'm so glad this one didn't end on a bad cliffhanger like Arcana Rising did. And I really hope we don't have to wait two more years before the next installment comes out because I don't think my heart would be able to take that! Also I've decided I'm Team #WhyChoose lol
★ ★ ★ ★ ★
amy gilmore
After waiting two years since the release of Arcana Rising and three since I started reading this series, I decided to re-read everything in the lead up to The Dark Calling. Wow am I glad I did. That said, having now finished all six books, I'm sad and disoriented to be spit back out into the real world instead of the compelling, addictive post-apocalyptic landscape of Tar Ro. I wonder if this is what those leaving the Hanged Man's sphere of clarity feel like upon their return to reality?

One thing that's clear - every word in this series means something. All that "decoder ring talk," by the Fool, the Tarasova, and pretty much every other character out there, has layers of meaning. I loved finally meeting the Minors, but they certainly play into Aric's theory that the entire planet is Tar Ro.

Usually, I feel like love triangles always disappoint, leaving you annoyed with feuding would-be suitors. Instead, Cole took the triangle in a different direction, showing both men in their best light and uniting them in a common cause. Meanwhile leaving Evie torn between herself and her alter ego, the red witch.

My only true complaint? It's going to take at least another year to find out how this game will spin to it's close.
★ ★ ★ ★ ★
amanda dalgleish deware
Ok so this one was way better than the last one. Actually I think this is the best one since Poison Princess. And finally one that didn't end with a stupid cliff hanger. Authors here's a tip, if you're going to leave a book on a cliff hanger the next damn book better be coming out in three months. Having to wait over a year for the next one just pisses people off. But anyway Evie is still being run through the ringer in this one both physically and emotionally. Jack and Death are still pining after her. But the one character I love in the series is Joules. He never ceases to make me laugh. I listened to the audio book and the lady that does his voice is stupendous. When Evie was running around with Jack, Jules and Chariot was the best parts of the book for me. And poor Chariot my heart went out to him. My least favorite part is this supposed love triangle. I don't know if the author has realized it yet but she's already made her decision. Why Death keeps being thrown in as a curve ball is beyond me. When Evie and Jack reunited the tone and pace of the book totally changed and for the better I might add. Jack brings out the best in Evie. When Evie was with Death, it was dull, boring and she turns into a headcase. And I understand the circumstance in which it happened, but it was really a bad look to be sleeping with one while pregnant by the other. All I could think was ick! But overall I enjoyed the book and cant wait for the next one.
★ ★ ★ ★ ★
lisa wyatt
I had to wait a little longer for the audiobook on this one, but it was well worth it.

In the Dark Calling, the un-activated Card is revealed, and I was honestly surprised who it was. I thought it was going to be Jack. Nope. Evie is given the shock of a lifetime, and when she thinks she is secure in her place with Death everything turns upside down, and she is forced to flee into the ash.

At first, I thought Evie was acting like a "B" because she wasn't getting her way. It turns out her thoughts and feelings were very much founded. I veered more towards Team Jack in this book where all other books I didn't like either Death or Jack. Jack stepped up in this one. However, I still don't understand why she can't have both? Oh right because this is YA. LOL

The battle is set, and the lines are drawn, it is a matter of who will be the ultimate victor in this game of the gods.

I am giving The Dark Calling 5 boundless Stars; it is another perfect addition to this fantastic series. That I honestly want to see brought to the big or small screen.
★ ★ ★ ★ ★
turfa shamma
Oh boy, things are getting intense! I've missed this series and its characters and unique magic and lore. I really liked this story and was engaged in throughout. I just love this world so much! It's so unique and exciting and truly raises the stakes of the remaining characters. And there aren't many left. The inactivated card was finally revealed, and it really surprised me about who it was, and their fate. I assumed they would have lasted longer, given how incredible powerful they were. We also got a taste of the Minor Cards, which led to one of my favourite parts in the book. The emotion was ramped up ten fold, and I enjoyed a lot of the tender moments. That said, my other little nitpick is that it didn't seem that the romance between the main leads went anywhere. Just make up your mind, Evie! That said, the characters are both likeable and adore her, so at this point I hope she just picks both of them and gets it over with. The ending seemed a little rushed and I have no idea how the story is going to end, but I still enjoyed it and look forward to the last book!
★ ★ ★ ☆ ☆
phillip brenneis
I only have one thing to talk about after reading this book, that's how upset I was. This is not your typical review.
My fanmail to Kresley after reading this book:

Just finished the Dark Calling and I have to say I'm extremely disappointed. You can sell water to a whale but this love triangle has gone on long enough and my tolerance for it is at an end. Only one man is truly deserving of endgame. If you mean it to be Jack you shouldn't have written Aric as more deserving. I was once conflicted, but no longer. Jack's struggle does not compare to the millennia of pain, loss and betrayal that Aric has gone through, there truly is no competition at this point. I'm tired of this it'll always be Jack and Evie BS.
She made a decision and now she needs to commit to it. She can't have both and I found her manipulative and very self-serving in this book. I'm disgusted with her and you've never written a heroine I couldn't relate to. The back and forth was sickening. Evie trying to have her cake and eat it too was appalling to watch. I now see her as weak and unworthy of either man.
Just go on and kill Jack so the decision is made for her, she is not honorable to make one herself and stick with it. Enough is enough.
★ ★ ★ ★ ☆
osoriopm
I've loved this series and loved watching Evie, Jack, and the Arcana evolve and band together to face the many challenges of the new world...but it's turned into less of a badass post-apocalyptic survival fantasy and more of a soap opera. I still gave a high number of stars because despite my misgivings, I do want to see more installments to the series. I'm invested in the characters and want to see how it ends.

**Some spoilers ahead***

The story started off at a mopey, angsty and frustrating place. The "Is Evie crazy?" back and forth actually wore me down and I almost stopped reading. Instead of insisting Aric kill Paul without evidence, she could've tried a little harder to make her case. She placed the burden on Aric, to banish a friend based on blind trust. If she'd been rational, she may have been able to save lives. But that's not Evie I guess. I haven't reread the whole series in a while, but I thought Evie had gotten a handle on her insecurities (not that anyone really ever does completely, but come on!). It's all blamed on this pregnancy (ugh, don't even get me started), which is kind of a cop out.
This is my first YA series. Even as an YA, I read the grown up stuff, but this can't be a great way to portray strong women to impressionable young ladies is it? She's pretty much tricked into an unwanted pregnancy, and guilted into staying with the (often abusive) older man father. I know it's more complicated than that, of course, and Death has moments of being a true hero, but of all the ways this story could go, as a woman and a mother I feel like this was a little icky. I did enjoy that Evie was as mad about getting pregnant as I was mad at KC for taking it in this direction. So I could relate to her in that way, which helped me get through the rest of the book.
Also, Evie should have as many sexual experiences as she wants, but to lead both men on like this, often in front of the other, is cruel. And as the one in the middle, yes, she does need to make a choice. I love that KC had the guys being kind to each other. The world needs more men to rise above their jealous rage. At the same, Evie needs to put her big mama panties on (she's going to be one after all), and take care of her house. It's a bold choice to have a genuine polyamorous situation like this, but it's hard to relate to. It seems more like KC is trying not to alienate one side of her fan base before the last book. Personally, I'm having a hard time seeing what Aric and Jack see in Evie.
★ ★ ★ ★ ★
debbie gutierrez
Spoilers in my review!

First off, I am Team Aric ALL THE WAY. That being said, I almost didn't buy this book because of all of the negative reviews saying how badly Evie & Jack treated Aric. Yes, he was under the influence of The Hanged Man... but he almost murdered Evie and their unborn baby. As a mother myself, I can see how torn she'd be. To read about her going through that was gut wrenching. I also could understand how she still loved him but was also afraid of him. This was a very hard read for me, becauase it's supposed to be Evie and Aric. I've never liked Jack. He's nice but I don't want him for her. This book definitely kept me enthralled and on my toes. Please, don't miss out on this book. The love triangle isn't ruining this book. If anything it's all the more heartbreaking. Such a great read. And we finally got to see how badass Evie truly can be when she gives the Empress full control. Beautiful and deadly. Love, love, love it!
★ ☆ ☆ ☆ ☆
braden fraser
I was worried KC would fall into the same trap that many YA authors writing a series based on a love triangle fall into. I hate to write this, but I believe this has happened to the Arcana Chronicles. I read quite a few YA books for my job as a school librarian and, in my opinion as a reader, the love triangle is a writing tool that is overly used to intensify the teen angst of a story. That being said, I enjoy KC's IAD series and I was more than willing to give her YA series the benefit of the doubt.

The first few books were hopeful, but the development of the female character in love triangles tends to fall into two categories. Either, she is bratty, weak, and unbelievable as a lead character; or she grows, develops, and becomes a stronger character with each trial she faces. A YA series falls apart and can't sustain believable momentum when the heroine of a love triangle falls into the first category. Sadly, Evie has stopped developing and is the bratty type. I'm sad and a little surprised that KC would write such a weak and hypocritical female character. I'm calling it quits on this series. I just hope KC doesn't go down this road with her IAD series.
★ ★ ★ ★ ☆
kim marques
"Heartbreaking and Full of Love Angst"
First Thoughts: Heartbreaking and Full of Love Angst

Like Evie, I'm torn between Death and Jack. I love them both for different reasons. I'm at the point that the only to have an HEA is for the three to ride off into the sunset together. I would be totally cool with that ending!

While I loved this installment, it felt a little like a filler book. There wasn't much moved toward the end game, but with both Death and Jack getting a lot of page time I was ok with that. Sad to loose of the good guys this time around, but it's going to happen in this world and only more will come.

We find out early who the unactivated card is.

The Dark Calling left me wanting more!
★ ★ ★ ★ ★
naomi mendez
The Dark Calling was more than worth the wait!! Intense, emotional, unpredictable and action packed.
The Arcana Chronicles has given me everything I've ever wanted in my favorite genre of YA fantasy/dystopian.
I feel like doing an instant re-read! I need more. I'm just so invested I got these amazing characters! The layering and building!

I must admit that the love triangle was bit heavy here and I'm not opposed to a love triangle so that's saying a lot.

And if this goes poly, I'm totes cool with that, two blokes are better than one (if they're Aric and Jack of course ;) )
★ ★ ★ ★ ★
marcelo
I have always been a fan of kresley's writings and enjoyed the lore and depth in her books. I have read all of her immortals after dark books and was hesitant to start the arcana books (not sure why I was cause I'm in love!) and she didn't dissapoint. I've found myself fascinated with tarot and enjoying learning new things. Again, the depth of her stories are what I love. They aren't flat love stories with no larger story.
I am NOT happy with the ending because I love a certain character but I won't spoil for anyone. Though the ending is not to my liking I will not take away starts because Kresley does such great work! I can't wait to read more!
★ ★ ★ ★ ★
drew giffin
The Dark Calling was such an exciting read, or I should say listen. All the "cards" are on the table, all pieces are in place for the next and final installment of The Arcana Chronicles. Yet again, Eve has to choose between Death and the Hunter. Matters of the heart are not all that need to be dealt with. The final showdown is coming between the Empress and the Emperor. Death is standing with the Empress this game and her allies are many. Will this be the end of the cycle of games? Hopefully we wont' have to wait too long. The narration was really enjoyable.
★ ★ ★ ★ ★
cupcake
I just finished this new addition. I read through the comments of fellow readers. I can appreciate the off setting of the love triangle. But...I can also appreciate where KC is coming from with this back and forth love torn situation. She is a brilliant writer and the tragic upset throughout the books is what makes the series what it is. Engaging, enduring, frustrating, and focuses on human nature. KC's writings reflect a broad understanding of individual personalities with her characters. I feel that she is on point with the development of the emotional strife that goes on through out these books. Bravo KC on another amazing read! You can't always expect the quick out come of a good book series, otherwise just like in life it would not draw our attention to keep reading.
★ ★ ★ ★ ★
anuj goel
It is very difficult to keep one series going long enough to capture and hold the readers' interest. Cole does this well with all Arcana Chronicles. Again, we have Evie with Death (I'm team Death) and we know Jack is out there. The twist of the Hanged Man is a good one that was hinted out in the past. There is still much to be seen or decided in the last installment. But, if you liked the previous books, I HIGHLY recommend this one. It is worth the money and the read. I got it read in one day, I found it so enjoyable. The love triangle is still there and we get some Jack time with Evie. Let's hope we don't have to wait YEARS for the last installment! Hail Tar Ro!
★ ★ ☆ ☆ ☆
cburns
I couldn't finish it . I couldn't stand Evie anymore . She started off so strong and just became so annoying in this book (like nails on a chalkboard).
Spoiler :
The love triangle felt cheap . Clearly the author pushed you to choose Jack . I can't help but circle back to how annoying Evie is. The rest of the series was a solid 5. Then, this ???
★ ★ ★ ★ ☆
jill henderson
This is basically a plea rather than a review. The series as a whole is great and also very stressful (at least for me). Worth reading if you can handle all the emotions....and there's a lot of emotions.

Anyway, I'm simply just gonna BEG because that's what it's come down to. As you can see in my headline....... I need jack and Evie to be together. Listen, KC you're a great writer, and I enjoy every book in this series I'Ve read so far. BUT, I need them to end up together. For the sake of my happiness and happiness around the world. (Kidding...sort of). PLEASE PLEASE, just let jack happy in the end....with Evie. Their happiness means I can move forward with my life!
★ ★ ★ ★ ★
darbie andrews
Love, deceit, promises broken, the end is drawing near. I love this series but honestly the tug of war between Evie and Jack and Evie and Arick is getting to be a bit much. Still team Jack but do not see that happening now with the baby. I still feel that Jack is the right choice and that death wants her to be someone other than who she truly is and Evie needs Jack in a way she doesn't need Arick. Will I continue with the seerues, absolutely but I am ready for this to be over, the story seems to dragging a bit and some of the characters are getting lost in the shuffle.
★ ★ ★ ★ ★
abdulwahid
I just can't even with this series. It's seriously one of the best I've read in a long minute. Kresley is beyond creative; the way she weaves her story with the lore and backstory blows my mind. The amount of detail she writes into each book and each character is incredible. Each book is better and better. I'm totally Team Jack but MAN she makes it SO HARD to dislike Aric. Can't wait for the final book in the series! It's going to be a long few months!
★ ★ ★ ★ ★
kristel poole
That was epic! Oh I love love love these characters and this storyline so much! I cannot wait for the next one, even though it will be the final book! I have to know what is going to happen! Every installment leaves me with more questions than I have going into a book. It is so crazy. I can't write a good enough review without spoilers for this book so lets keep it at that this is one of my favorite books so far this year and of this series also.

My quick and simple overall: CRAZY GOOD! Loved it!
★ ★ ★ ★ ☆
s horton
I really enjoyed reading this. I was on the fence about whether I would like this one or not based on some of the reviews here, but it was just as spell binding as ever and I finished the book within 24 hours. I might be one of the few who likes the love triangle in this series. Like why can't Evie just have both!? I'm really looking forward to the final books of the series and I hope KC continues to be able to publish these books.
Final words: if you've read the rest of this series you need this one despite some of the negative reviews.
★ ★ ★ ☆ ☆
erica meurk
I love this series, but this book was my least favorite out of the bunch. SPOILERSSSSS AHEAD! First off, this love triangle has become exhaustingly boring and nauseating. So much so that I really don't like Jack OR Aric anymore. It is clear that Evie prefers Jack over Aric now. I feel the only reasons why she "loves" Aric is because he is hot, the baby is his, and that she is the only person he can touch. Also, the selfless "he can take better care of you" bullcrap is getting REALLLLYYY old. However, the main reason for the 3 stars is because the plot went no where. You finally find out who the Hanged Man card is and the character literally gets 3 chapters. Like, this guy has awesome powers and then he is defeated so easily, why even bother. I was so disappointed with how little Kresley devoted to the Hanged Man. The only redeeming part of this book was the shocking twist with the Chariot card. I did not see that coming with his wife being dead the whole time and he had gone crazy knowing that he could have saved her. All in all, I am excited to see how this series ends. I really hope it is better than The Dark Calling.
★ ★ ★ ★ ★
mohamed abo el soud
I'm going to start off by saying if I have to wait 2 years for the next book, I'm going to go crazy! I love these characters so much! I don't want it to end - but I do because I can't take the emotional turmoil! This book was heart wrenching and some completely unexpected. I still love it even though I feel the need to hide my kindle so it can't hurt me...
★ ★ ★ ★ ★
deanna s
Dang that was worth the wait. So good. The inactive card has been revealed and it's a game changer. It took the story in a great direction. Loved the ending. Everything is in place for the final showdown. Can't wait for the next book.
★ ★ ★ ★ ★
erin cobb
I read this book in a few days and for a mom of a spontaneous 2 1/2 year old, that's amazing. I love this series, love the characters, the Arcana portion of the story, the love triangle that has formed and can't wait for the next book!!! Though the relationships in this boom are frustrating between Jack and Evie and Aric, what isn't these days? Love is frustrating and takes work, these books show that. Excited to see where it goes #teamdeath don't know why but I just love him..
★ ★ ★ ★ ★
kasa
Loved it. One of the best books in this series. Poison Princess will always be number one. This story just seemed like a fresh start even though we are so close to the end of the series. I can't wait to see how kick ass Evie will become in the next dealing of the deck! KC PLEASE don't make us wait so long to find out!
★ ★ ★ ★ ★
paulette
I love this series and am always impressed by how intricate Kresley's stories can get.

Yes...the love saga continues in The Dark Calling. But honestly? I think I'm about as hard-pressed as Evie is at this point on a decision between Jack and Aric. Can the girl just have them both? I would be 100% okay with that.

In either case, I'm still enjoying this series very much and will anxiously await the next installment.
★ ★ ★ ☆ ☆
amira
This book was okay. The love triangle got annoying and I feel that Evie's character has regressed. I think after Evie gives birth maybe Jack and Aric will wake up and realize that they should be together and raise the baby. Just kidding...kind of.

Hoping all turns out right in the end. I can only hope that my faith in Cole is deserved.
★ ★ ★ ★ ★
greg discher
It hurt, oh it hurt so much to read, but in the best possible way. It was amazing with it's ups and downs. I wish Evie was a little stronger towards the end, I am really upset with how it turned out, but I know he will be back. Kresley Cole wrote a thrilling book that I devoured in one night. I've kept up with this series since I was 16 and I can't wait for the next and final installment. This was the only book I have ever preordered and I am so happy I did so. Thanks Kresley, I'm rereading the series now as I write this.
★ ★ ★ ★ ★
betty c
Wonderful read! As usual, Kresely Cole delivers! The reveal of the inactive card was a total surprise. She always takes the story in directions I can't anticipate. In this book, Evie begins to understand her true capabilities, and it's a scary prospect. The Fool's role keeps me guessing who's side he's on. And Aric, what a horrible situation for him, so heartbreaking. I can't wait for the next book!
★ ★ ★ ★ ★
frances ann
I literally can't take this love triangle anymore. Wonderfully written as usual and I'll definately buy the next one! (I cried like 8 times). But even though I understand how the triangle started back again.. please make it stop! Patiently awaiting the next book.
★ ★ ★ ★ ★
becky keeler
This one was an emotional rollercoaster. We finally meet the Hanged Man and I honestly didn't see the power he wields coming. It's just one surprise after another and I couldn't put it down. And it only raised more questions? Why is Matthew so determined to help Jack? Will Evie finally succumb to the red witch? Will Death prevail? The end is coming and I don't know if I'm ready for it.
★ ★ ☆ ☆ ☆
misshancock
You can easily skip this book and be just fine. The beginning of the book was unbelievably hard to get through. I couldn't get past how much of a whiny ***** Evie acted. And she didn't get any better throughout the book. Love the series and was anticipating developement and questions answered in this book but you get maybe one.
★ ★ ★ ★ ☆
philip uglow
Spoiler alert: Great series but this book was my least favorite. Starting to get drawn out and the love triangle is getting really old. Back and forth. Hopefully the next few books will continue advancing the plot as well as the previous books were.
★ ★ ★ ★ ★
staci magnolia
Complicated, emotional, and continuously surprising. Just when you think you have a grasp on what's coming next, the book makes a sharp turn and you're back to being on the edge of your seat. All of the books in this series are a must, can't wait for the end of the series to be released!
★ ★ ★ ☆ ☆
scott monty
I'm a huge fan of the series....it was time to wrap things up( it's been a long time for readers to wait). This felt like a way to get $8 bucks out of fans and set the scene to do it again. Quantity over quality
★ ★ ★ ★ ☆
debbie schmersal
I love this series so much! I'm hoping for a conclusion soon because I had some issues with this one because of the whole love triangle thing... like.. I thought we were over this? Other than that I'm still invested in the story and these books are very addictive to me
★ ★ ★ ★ ★
a analise
I love everything Kresley Cole writes. I've been on the fence between team jack and team arik. Mostly I'm team evie. But after reading this book, I'm team jack all the way. I cannot wait for the next book!!
Please Rate The Dark Calling (The Arcana Chronicles) (Volume 6)