Simple Steps Pointing People to Faith - Just Walk Across the Room
By Bill Hybels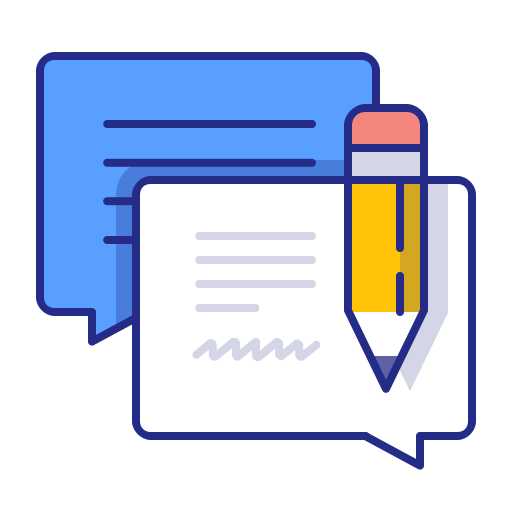 Total feedbacks: 51
★

★

★

★

★

★

★

★

★

☆

★

★

★

☆

☆

★

★

☆

☆

☆

★

☆

☆

☆

☆

Looking for Simple Steps Pointing People to Faith - Just Walk Across the Room in
PDF
? Check out Scribid.com

Audiobook
Check out Audiobooks.com
★ ★ ★ ★ ★
bethany turner
It was a very easy quick transaction. The book is in fine shape, very much worth what I paid for it and glad that I took the time to look for one instead of buying a new one for $20. I only paid .01 and shipping for this one and it is as good as a new one is. Perfect for our small groups meeting at church. Thanks.
★ ★ ★ ★ ★
eric elkins
Bill Hybels shows us through example that evangelism isn't only for evangelists; that evangelism isn't especially talking on a megaphone on a street corner; but that it is living your life, listening to God's promptings; and gently taking advantage of these life encounters to share your faith in Christ. This can be done at different levels; having faith that God will provide another to complete the growth in the seeds that you have planted. I am an introvert, and I discovered that God can use me powerfully to show others that following Christ is the Way! Great reading,(& listening with the audiobook)! He leads by example. It is a blessing to see how dynamic Bill Hybels is, by allowing God to work through him.
★ ★ ★ ★ ★
carlos aranaga
I would recommend this book for everyone who struggles or has had problems with sharing their faith in the past. The simple stories and no-nonsense way Hybels writes this book are refreshing. I loved that this book is so engrossing and rings true with the faith and God that I love.
★ ★ ★ ★ ★
cordelia
I gave this book a 5-star rating because Bill makes it clear and simple. If we are prepared we can just walk across the room fully confident in our God given ability to tell others about this awesome God we serve.
★ ★ ★ ★ ★
ryver
This book delivered magnificently on its goal of encouraging believers to begin to regularly share their faith in a way that is sensitive, appropriate, authentic, and sustainable as a way of life. Wonderful examples of Christians reaching out in love and truth to the world around them written by an author who is driven by the same love and concern for those who have not trusted in Jesus.
★ ★ ★ ★ ★
cheryl madigan
I loved "Just Walk Across the Room" so much I'm now reading another of Bill's books. They are so easy to read and such a good message. I'm probably going to read many more of his books. Excellent reading.
★ ★ ★ ★ ★
shemaiah
This is a great book for Christians who want to share the message of Jesus but are hesitant to get into evangelism. This book contains many practical, yet inspirational ideas to help guide you as you take the message of Jesus to your friends, relatives, associates and neighbors.
★ ★ ★ ★ ★
pat f
I found myself highlighting almost every page! I found it absolutely thrilling to read of someone who was doing the same things my husband and I have been experiencing, and trying to share with others! This book will help you to get into the mighty power of the Holy Spirit in your life, and become what God always intended for you to be!!
★ ☆ ☆ ☆ ☆
mavblyth
It's a real war... real people are going to heaven or hell every day... Evangelism (sharing who Jesus is and how people can know him while there's still time) is NOT an option.

The participant's guide might be OK if you are going through the program with other people and with an experienced leader.

By itself, or without an inexperienced leader, I doubt that it will be effective. The approach to evangelism will probably appeal to those who are very shy and to those who desire to share their faith without risk... The program does emphasize "starting" by being aware of the Holy Spirit's "nudging."

Hybels has a strong brick & Mortar church that he constantly encourages people to attend. There's nothing wrong with that. But without a strong brick & mortar church that you can refer people to attend... a strong church that challenges, disciples and motivates the lost person, I suspect most people using his approach will not see the kind of progress that they need to see in order to stay motivated and continue to "nudge."

If the program does not challenge people to get outside of their comfort zone and live outside their comfort zone, then it might even be counter productive by "convincing people that they don't have the 'gift' of evangelism." That would be sad, and not scriptural!

Having said all that, Jesus said, "... for whoever is not against us is for us." Mark 9:40

Anything that causes people to want to walk closer with Jesus is good... Go and do what Hybels suggests, while understanding that it's only a good start... continually grow in your ability to reflect and verbalize Jesus and continue to look for His Very BEST.
★ ★ ★ ★ ☆
moonda lyn
Most believers are embarrassed, and non-believers are offended by the stereotype of a Christian who beats them over the head with the Bible.

This book shows a different approach, in a way that respects people as individuals. Learn how to take the opportunity to reach out and befriend people, and eventually the opportunities to witness come naturally.
★ ★ ★ ★ ★
melanie polk
A friend suggested I read this book to help me talk to people whom I had a spiritual burden for. It was just what I needed to help me understand the gift of relationship, and the ability to identify the moments given to witness.
★ ☆ ☆ ☆ ☆
stacia
This production is just average, especially at the high end price charged. I feel that it does not contain any great revelation on how to evangelise. Most people realise that approaching people in a friendly manner and showing interest in them is a basic of evangelism.
★ ★ ★ ★ ★
agustin guerrero
This is a great book and I would recommend it for any Christian who has the desire to share their faith with others but is at a loss in how to do so. It is straightforward and easy to follow and very inspiring!
★ ★ ★ ★ ☆
ian santee
Hybels shares his method of evangelism--which isn't really a method but an exhortation to build personal relationships with people. Just walk across the room--as the title says--and don't be afraid to talk to people. Find connections and use them--shared hobbies, interests, backgrounds. Don't isolate yourself in a Christian bubble, seek to have acquaintances that are non-Christians. Talk to your hairdresser, waitress, and other service people. Pray every day that God will open doors for you and that you will be prepared to walk through them.[return]Hybels message is so simple yet so good and right on mark. His personal examples were inspiring. I am still thinking about this book long after I read it and would definitely recommend it to other Christians
★ ★ ★ ★ ★
ellen peterson
Throughout his book, Just Walk Across the Room, Mega-church pastor Bill Hybels stays on his message that all Christians, labeled "Christ-followers" by Hybels, are "called, equipped, and expected to share the gospel." Sharing the gospel, according to Hybels, is as simple as walking across the room and is powerful enough to impact eternity for those living far away from God. Hybels shares this message throughout his book that targets all Christians in hopes of motivating readers to take in sharing the good news of Jesus Christ. In keeping with his informal style, Hybels shares his convictions through bullet points, stories, anecdotes, paraphrased stories from Scripture and simple teachings. Underscoring all of his writing is his firm belief that all people need Jesus Christ for salvation, and God is counting on all Christians to cooperate with the Holy Spirit to bring others to the saving knowledge of Jesus Christ.

Hybels assures his readers that anyone can do the work of an evangelist for Jesus; while, he also reminds readers of the eternal consequences or benefits that are at stake in the transaction. Christians are never alone in the work of sharing the gospel. Hybels writes,

"One thing I've learned is that life's great moments evolve from simple acts of cooperation with God's mysterious promptings -- nudges that always lean toward finding what's been lost and freeing what's been enslaved. The adventure of collaborating with God involves bestowing the greatest gift a person can receive -- the gift of amazing grace -- on undeserving (and often unsuspecting) people like you and me."

Part of Hybels message is for people to become aware of the "nudges" from the Holy Spirit to share the gift of God with people. Hybels frames this collaboration as an adventure to see what God is going to do next to transform people's lives.

It all starts for Hybels in Jesus' being willing to leave heaven to give his life for sinners who were doomed to death and hell forever. Jesus Christ left the glories of heaven and "wrapped himself in human flesh, and he walked across the cosmos in order to stretch out a hand to people like you and me." Hybels believes this message of grace and salvation through and through. He preaches it and shares his conviction that every person in the world would live a "vastly better life if God's love, grace, and redemption were operating in their lives." For this reason, he feels compelled to approach all sorts of people in hopes of being able to point them to Jesus.

Hybels writes that evangelism is work, hard work that involves putting your heart on the line to offer grace and acceptance and love to people, some who are far from God. Hybels summarizes the dynamics involved in personal evangelism with the Holy Spirit as "Living in 3D." This is the method for interacting with others to facilitate leading them to Jesus:
1. Develop Friendships by engaging in the lives of people around them.
2. Discover stories before sharing their own story and God's redemptive story
3. Discern next steps by following the Holy Spirit's direction.

Living in 3D begins and ends with love.

Hybels concentrates on Jesus' evangelistic encounter with the woman at the well in the 4th chapter of the Gospel of John. Jesus exemplifies the keys to successful personal evangelism for Hybels. His method includes the following:
* Bridge the chasm between you and another
* Ask a question
* Practice patience
* Beware of rabbit trails
* Give hope to the hopeless
* Tell people with confidence the promises of God!

In the encounter, Jesus demonstrates his passion for the "Grander Vision" of the kingdom of heaven. Hybels encourages readers to nurture their passion for this Grander Vision that will keep their eyes on the eternal prize of saving souls.

Christians cannot help but to be inspired at least to begin thinking and praying about sharing Jesus with neighbors. Hybels articulates the eternal importance of people committing their lives to Jesus and how all Christians are responsible for helping to lead others to that momentous decision. The message boils down to telling others "God loves you," "Jesus chose to pay for you," and "The choice is now yours."

Readers may become distracted by the many stories of Hybels' own exploits and the promotion of Willow Creek. Hybels includes more than a few stories of himself on sailing adventures, flying airplanes, globetrotting to conferences and throwing parties. I think the lowest point of the book is when he seriously counsels Christians on proper tipping habits as being integral to successful evangelism. The author seems to shine the light on himself a bit too much in the book, and that can be a negative with readers who have a less than favorable view of mega-churches and celebrity pastors.

I have definitely been thinking more about personal evangelism since reading Just Walk Across the Room. I have asked the Holy Spirit to lead me to people and facilitate conversation about Jesus. Many of Hybels' examples are about long-term relationships that eventually bore fruit as trust and friendship laid the foundation for the sharing of the gospel. This is a process anyone can engage in with people non-Christians. I think Hybels' overall brings a fresh reminder to do the work of an evangelist as we proclaim the good news of God's grace in Jesus Christ.
★ ★ ★ ★ ☆
denishaesa
I don't know how I have been a pastor for five years and nobody ever introduced me to Bill Hybels. Bill is definitely a "pastor's pastor," I started reading this book after his leadership book, AXIOM. Most of "Walk" consists of Bill's personal experiences and his own reflections over the years of what "authentic" evangelism is. Not dogmatic theological orthodox, post-apocalyptic, Pentecostal, track-wielding, apologetics - not even close. This is just straight forward.... "How about we all do nice things for people, or how about we all go out of our way once in a while, or how about we all relax and be patient from time to time - and do things out of LOVE; instead of the normal, "I'm in this to win this" attitude. Or the "I'm right, you're wrong and I'm going to PROVE your wrong even if it means we yell at each other each time we are in the same room together."

If you have ever read a Phillip Yancey book or Max Lucado, Bill's writing is about the same level and approach. Very easy read. Currently my church is using this curriculum to foster a more "outward focused" attitude within out congregation.
★ ★ ★ ★ ★
blacksyte
When we hear the word "Evangelism" we tend to shutter... envisioning going "door-to-door" spreading the "Good News". We put it on our list of chores, like doing the laundry. Nothing could be further from the truth! This book gives us what we love to read - STORIES - not lectures. Stories about how we can make evangelism a part of our every-day-lives. It teaches us we are instructed by God to Develop relationships, Discover the story of the non-Christians we meet, and Discern what the next steps are to take as lead by the Holy Spirit. It's a great "how to" book for those who have been scared by the word Evangelism in the past.
★ ★ ★ ★ ☆
suzy
I don't read a lot of non-fiction, but I promised myself I would read one book a month this year that wasn't fiction. I had never read any of Bill Hybel's books before, but this title intrigued me because I'm not a person who finds it easy to share my faith with others. This book challenged me and encouraged me to do just that. The author, in simple and clear language, gives both steps and examples from his own life, how we can share the greatest gift known to man. I high-lighted sections and although I don't keep many of the books I read anymore, I will be holding onto this one. If you have a desire to overcome your fear or reluctance to share your faith in God, this book is for you!!
★ ★ ★ ★ ★
bebe booth
Bill Hybels, in his book Just Walk Across the Room, presents a compelling case not only for the necessity for Christians to reach out to those who have not made a commitment to Christ, but also for the ability of the everyday Christian to be the conduit of the Holy Spirit to engage in this monumental task. Hybels asserts that "devoted followers of Christ acknowledge that what God treasures first (and there is no second) is people" (65) and that "if you are a Christ-follower, then you are called, equipped, and expected to share the gospel." (61) And even though he is the pastor of a large church in Chicago and a well-sought after speaker to thousands, he has put his own words into practice in his life. This book is the result of these experiences and of the experiences of those whom he has mentored in putting personal evangelism into practice.
The book covers three main aspects of personal evangelism. First, he addresses the "3D" life of the Christian: focusing on developing friendships, discovering stories, and discerning the next steps we should take in those encounters God puts before us. The first step, he offers, is to focus on the process of developing friendships, encouraging Christians to see those not yet committed as fellow children of God that are beautifully and wonderfully made and whom God seeks to bring back into the family. He warns us against our tendency as Christians to spend more and more time in the Church and thus, to become isolated from those outside of the Church. He calls this our "Zone of Comfort," a place from which many of us do not wish to stray. Yet, the call is clear from Scripture that we are to walk out of that Zone, into the "Zone of the Unknown," and to reach out to those who don't know Christ and his saving grace.
As we engage others, Hybels encourages us to discover the stories of the people God has put into our lives to reach (the second "D"). As Christians, we understand that our own stories are a part of the larger story of God's redeeming work in the world. As we build friendships with non-believers, we must engage them to tell their own story and discover more about who they are because one day we hope for that story to be tightly woven into that bigger story that God is actively working out. This means that we should be looking at people with (what Hybels calls) a "radical inclusiveness" which sees people not mired in their sin and brokenness, but to "have new eyes to see things as Jesus saw them … [allowing] people's foibles and failings and faults to fall away, instead seeing them in their potential, Spirit-infused state." (69) That is, we must see them as who they will be once Christ has fully been accepted into their very being, as being made clean and new by the work of the Holy Spirit in them. Their "messiness" is no more abhorrent than ours was before we found Christ, they simply have not received the grace to walk in freedom from the consequences of that sin under the cleansing blood of Christ.
Thirdly, Hybels is careful to acknowledge that the work of evangelism is rarely a one-time event. The model of a first-time encounter with a person, where a commitment to Christ is sought and expected, is one that fails to acknowledge the totality and complexity of that human being and their life. There may be times when we might encounter a person "across the room" only once and may only be able to show God's love in a kind word, a met need, or a shoulder to cry on. There may be no "next step." But, in other cases, God calls us to become engaged with that person in a deeper and lasting way. This may take years and require a commitment to develop a friendship with someone who will not immediately be attracted by the gospel but may just be willing to settle for a friendship freely offered. This is Hybels' third "D": discerning the next steps to take after your initial encounter, and it fully relies upon our willingness to heed the prompting of the Holy Spirit in each situation.
Finally, within the context of these three D's, Hybels provides practical help for the person who feels that they are not gifted in evangelizing others. He first helps the reader develop their own "story" such that, when asked, we can provide an answer to the question "Why is this stuff so important to you?" (116). He also helps the reader with several simple, yet effective, models that can be used when sharing the gospel to others. Throughout the text he acknowledges the criticality of understanding a vision for the importance of this task, constant prayer, and the incalculable value of listening to the Holy Spirit and dependency on God's ultimate responsibility to be the actor who, through us, engages and calls to himself those that do not yet know Him.
My own reaction to the book is generally a positive one. Hybel's treatment of the issue of personal evangelization is well-presented and encouraging to Christians who have an inherent fear of evangelization based upon pre-conceived ideas and methods that, though they may have worked in the past, "lacked longevity." (35) As I began reading, I had feared that his treatment of evangelism would be focused on traits that tend to favor those who tend to be on the extroverted side of the personality spectrum. However, I was pleasantly surprised to find this to not be the case. Hybels admits that his own mildly extroversion (84) was an early barrier to his success, which certainly speaks to my own challenges in this area. Yet, even in our weaknesses, the techniques he presents do still require stretching on our own part, while asserting that we should not behave in a manner that betrays our own personal style. Even introverts (like myself) know how to make friends, know how to engage in conversation, and know how to dig deeper into another individual's life. The greatest challenge, then, comes in simply learning to be able to "walk across the room."
The first eight chapters of the book are extremely well organized and present an actionable plan to seek after those who are lost. It also provides the reader with the tools necessary to begin this with confidence. There are no unrealistic expectations put forward such that one might expect to begin converting unbelievers in a simple, single five minute conversation. This process often takes years, is often fruitless (at least to our own eyes), and has a tendency to be disheartening and discouraging. Particularly helpful was Hybels' analogy to the degree which people are ready to accept the gospel. It is perhaps only our calling in any distinct interaction (or even work over years) simply to take a person from a negative ten to a negative 9 (on a scale from negative 10 to positive 10, with positive 1 representing a decision to follow Christ). (47) This "realistic" approach to evangelism, with its partnership with and in response to the Holy Spirit, is a concept that although in some ways is unattractive, seems to be the norm rather than the exception.
Though I believe this text provides an excellent introductory instruction into personal evangelism and provides several ways in which it can be achieved, I was a little disappointed in the depth of treatment provided to the question of "what to do next." Perhaps this is because of the unique nature of each person and their situation or the author's own lack of experience in other methods. His treatment of the different styles of engagement in Chapter 4 (confrontational, intellectual, interpersonal, serving, and testimonial (85-6)), though listed, are never truly expounded upon beyond a single paragraph each. The book focuses primarily on the interpersonal style exemplified by Christ himself and touches on the serving style in his section on "Becoming a Resource Provider." (99 ff.) This leaves a gaping hole for those that may sense a calling by the Spirit to engage in any one of the others styles in a given situation.
Also, though he addresses some of the techniques necessary to put oneself in a position to be able to "walk across the room" throughout the text, it might have been more beneficial to structure the text such that this particular issue is treated more systemically (such as his sections on the 3D's or "The Power of Story"). His example of Matthew Parties (a reference to having a party similar to Matthew in Luke 5:27-32) and the example of Mother Teresa and her servanthood ministry in Calcutta seem to be peppered throughout the book as examples, but could be reorganized in a way that provide models for living the Christian life in a manner that engages non-Christians and provides the opening opportunities for engaging others with the love of Christ.
All in all, the aspects of the book that I mentioned which detract from its desirability are so very minimal compared to the valuable lessons that Hybels provides. Though he has not provided a step-by-step guide to evangelism, he seems to have focused his efforts on the aspects that are most critical (and often the most fear-inducing and intimidating) parts of personal evangelism to those who do not know Christ. In my own reading, I have been enlightened by a few crucial ideas: 1) that we have a responsibility and an urgency to share Christ with those who do not know him; 2) that this work, though seemingly fruitless at times, must be entrusted to God's providence and working in other's lives; 3) that we must look at the long-haul when establishing relationships that might lead to conversion; and 4) that God has prepared and equipped us for this work – it remains only for us to be responsive to the Holy Spirit's direction. Using this book in the context of a church or community small group, accompanied with an accountability structure to assist the participants in actively engaging in the techniques described, would provide an invaluable tool in reaching the world with the message of Jesus Christ.
★ ☆ ☆ ☆ ☆
sarah o
When were you able to fill a Ford Explorer's gas tank for $10?
Hybels' self promotion / aggrandizement and the nerve to mention how super his books are as others have stated lacks humility. A humble writer would leave out the comments of his past books....other Christian authors do not ever state how others they met have read their books... Not very humble, Bill. Also I must add the lies. Small lies, big lies in the familiar pastors "stories" that have been embellished to such an extreme, any thinking person would see through them...since when does a cab driver NOT want to earn money as of a few years ago...and when was a 10 mile trip/20miles round trip too long? Really? Think people. Just the gas tank story alone is a lie. Maybe in the 60's you could fill an explorer but then explorers weren't around then. One lie ruins the credibility if you are writing for God. If you are truly writing for God, you don't need to embellish, you don't need gimmicks, you need to be mature and write what God is telling you or else you are writing for yourself. My God doesn't lie. I don't need gimmicks to do what the Bible states to take action on. I get the point of the book, cute gimmick, but it's not stating anything new, their putting lies in the book and could have just made a banner. "Walk across the room" when God prompts you to. Hybels stories, forgive me, but this is how I saw them, treated people like his own personal goals, meat in a market of accomplishments...stars on his shoulders, angry when someone took his star he worked so hard for, invested so much time in..."it's not fair"??? That a person got saved by someone else? Really. Grow up hybels and stop writing books...sail away on yacht.
★ ★ ★ ★ ★
julie hughes
Bill Hybels has written another quality book for those Followers of Jesus Christ who REALLY want to take the life-changing message of the Gospel to those who need to hear it.

I have read many of the book reviews for "Just Walk Across the Room: Simple Steps Pointing People to Faith" and I must confess I am mystified at the negative responses that I read. It certainly cannot be for the relevant conservational style of Bill's writing, because Hybels's narrative flows very well. It certainly cannot be because of the fact that Hybles was not thorough in covering all of the pertinent aspects of preparing your mind and heart to share Good News in your concentric circles of concern. It certainly cannot because Hybels compromises the integrity of the gospel, because he has in no way watered it down.

We studied Just "Walk Across the Room: Simple Steps Pointing People to Faith", this past summer in the Small Group I teach at the church I attend and I can report that the concepts that Bill teaches in this book have already bore fruit that will make an eternal difference.
★ ★ ★ ★ ★
carrie c
We used this book and additional helps (video) in our small groups at church. And the whole program was one of the most practical studies we have ever had. Bill Hybels uses Biblical, yet totally common sense methods in helping us understand the thought processes we need to develop to reach the people God brings into our circle of influence.

I believe this book is a great wake-up call for most of us Christians who have gotten ourselves into such comfortable ruts, we miss the obvious opportunities God has given us. This book is simple to read, easy to understand, and if you have been a Christian struggling with why you haven't shown any "fruit" lately, it will be a breath of fresh air.

I highly recommend this to any believer who desires to fulfill the God-given command to reach the world... and it starts with that person sitting or standing across the room from you, or on the bus beside you, or standing in the grocery line behind you. It's likely that wherever you are there are people you don't know who are crying out for someone to reach out to them. This book may help you see it. It definitely helped me!
★ ★ ★ ★ ★
sara almutairi
I read though this book and watched the companion video in a a small group. It was insightful to me to see how easy it can be to share my faith with others in a non-threatening and easy manner. The bottom line is to truly care about others, be open and honest, and share the most important thing in my life which is my relationship with Christ. At times this requires patience to wait for when others will be open to hear. The video is not necessary to help one get more involved in personal evangelism. For those of us who find it hard to share the gift of salvation with others, I highly recommend this book.
★ ★ ★ ★ ☆
geycen
Hybels is the pastor at one of the mega-churches, Willow Creek, in the suburbs of Illinois. ANd he's a prolific writer, this book is about personal evangelism. About just walking across the room and taking that chance at introducing the lost to Christ (though sometimes I wonder if Hybels is just wanting to make a sailing buddy). It's a highly readable book that is good for small group study, probably best in that context in fact since the book at times is a little too simplistic.
★ ★ ★ ★ ☆
kiran sagar
Acting on a gentle yet persistent nudge to revisit the spot where he had given his life to Christ, author/pastor Bill Hybels found himself at an epiphany moment in his life. Initially, all Hybels wanted was to take a few private minutes to remember and contemplate all that God had done in his life since his conversion many years before. What he got, however, was so much more. As planned, Hybels spent some precious time recalling his life; afterward, he jumped back in the dilapidated truck with his newfound friend/guide and thus started a conversation about Christ that got him thinking about the simplicity of sharing one's faith.

Hybels considered what had just occurred. Step by step, he realized that God had prompted him to take a journey down memory lane for far more than simply his benefit. Rather, God orchestrated the time, the place, the driver and, most importantly, the driver's heart attitude toward spiritual issues. Hybels's conclusion? Sometimes all it takes is a few short steps across a room to initiate a conversation, begin a friendship, or serve as resource provider to open another person's heart and mind to Christ's message of redemption. Time and again, Hybels recounts similar incidents where he listened to the inner voice pushing him forward and how God worked --- sometimes in spectacular ways and other times virtually invisibly --- for good.

Throughout his how-to text on using our daily 10,000 steps for eternal difference investing, the author offers practical and inspirational tips to sustain an attitude of lifetime evangelism by first developing genuine friendships, unraveling people's stories, and being sensitive to the "next steps" by guiding the relationship toward spiritual touch points. Hybels very ably admonishes Christians to share their own "coming to faith" stories with care, being acutely aware to avoid what he terms as the "good stories gone bad" syndrome. Practically, he encourages believers to curtail longwinded expositions of their meeting Christ; keep their narratives simple and easy to understand...digressions are a no-no; and forgo the Christianese lingo so glibly tossed around such as "salvation," "born-again" and "accepting Jesus." Finally, don't allow even a hint of superiority to take root either in heart, mind or speech. Says Hybels: "...there's no quicker way to send an unbeliever to the hills than to play the piety card."

Further, Hybels exposes evangelism myths and misnomers with frequent comedic style while maintaining real depth and on-the-mark sincerity. One of the highlights and most comprehensive chapters discusses lessons from the master, Jesus, and how He interacted with people. Hybels expounds on how Christ bridged chasms between unlike people/groups; He asked intentional questions, practiced patience, kept conversations on what's important and provided hope to the hopeless. In addition to his in-chapter suggestions, Hybels does an excellent job wrapping up each segment with study and takeaway thoughts for further consideration.

All Christians whose heartstrings are tugging to be more evangelistically minded will benefit from the fresh and inviting work of Bill Hybels.

--- Reviewed by Michele Howe
★ ★ ★ ★ ★
name bunnarith
Some of the things I appreciate about Bill Hybels are his ability to communicate, an infectious passion, a relational style, and to make a subject like this so relevant and practical. Ever since I became a follower of Christ (32 years ago) I have struggled to live and help others to embrace a healthy view/practice of communicating the liberating truth of the Gospel. For some reason it has long been an uncomfortable, and often awkward experience for both communicator and listener.

Since I have now worked in the public education system for about 10 years, I have increasingly improved in communicating with the unchurched. I had to find myself in a setting outside of the security of the walls of the church in order to see how much we have mis-understood, mis-communicated, and too often alienated the unchurched. What I have encountered and learned (I am still learning) through this experience is stated in these pages with genuine insight. This is one of the reasons I now highly recommend this book. The truth and simplicity of what is outlined here works. That doesn't mean we will see people beating down our doors, but, we will be so much better at planting, watering, and harvesting. We can improve in being God honoring and people honoring as we become more effective in really loving people as revealed by the lessons in this book.

What Pastor Hybels teaches in this book is so needed right now if we are to see the chasm being bridged. We can be bridge-builders into the lives of others with what the authors shares with us. The stories he shares about his conversations are so enlightening and helpful, you will find yourself learning about being a conduit of God's Grace instead of the usual judgement/condemnation type speech.

Thank you Mr. Hybels for being so candid, passionate, and relevent in helping the people of God take another step in reaching the people that God loves and longs for. You are definitely gifted and helpful, I continue to learn from your writings. I know I haven't yet arrived, but with God's help and excellent resources like this one I will continue to improve. Let's keep the discussion and equipping of Christ followers in motion.
★ ★ ★ ★ ★
liz m
Our society has trained us to keep our faith to ourselves. Most of us haven't got a clue how to share our faith and most of all do it naturally. We sign up for classes on evangelism that are basically a sales pitch or a system using steps to get people to pray the right words, most of which serve to inoculate people to the good news of Jesus. They feel they have "tried Jesus", when in truth many have said the words to get an over zealous Christian off their back.

This book is all about relationships and the value of people, which happens to co-inside with God's view. He valued us enough to send Jesus to reconcile the world to himself. This book shows how to respect others, love them where they are at and have a chance to make a difference in the lives of those around us. If we love God & really want to share His goodness with those far from God, THIS IS THE WAY TO DO IT.
★ ★ ★ ★ ★
jeremiah
This is truly excellent inspiration for those interested in reaching out to others with the love of Jesus. When you really start being intentional about reaching out to bless others you discover they are there, just a few steps across the room, waiting for you to cross the distance to be a friend, a partner, a confidant or a listener. This book provides all the motivation needed for those who REALLY want to speak into the lives of others with the compassion and example of Jesus.
★ ★ ★ ★ ★
cresta mcgowan
As a Christ-follower who struggles with evangelism, Bill Hybel's latest book was very timely. Read the book for the details, but in short, reaching people for Christ involves: getting out of my own comfort zone; loving people where they are; listening to them! (really listening to their story); sensing where the Holy Spirit is moving; and finally realizing that my involvement may only be helping them move a step closer to faith, and that's okay! You won't be sorry for buying and reading this book.
★ ★ ★ ☆ ☆
misako
My pastor asked our church's cell groups to go through Ray Comfort's "The Way of the Master". I got special permission to go through this book instead, because as a natural skeptic who filters everything through the intellect (as do some of the members of my cell group), Comfort's method would have never worked in getting me saved (but rather probably would have pushed me farther away). Unlike Comfort's approach, I like that this book states that there are several witnessing styles and God uses them all (not just the confrontational approach encouraged by Comfort). Hybels does a great job of stirring the heart to get a vision for reaching the lost. However, I do feel that Hybels is a bit of a people pleaser and in many instances could have and should have taken his opportunities much farther when a door of communication was opened with him and a non-believer (Would it have hurt to ask the little old lady he lifted over a snow bank if she knows Jesus?). Hybels strength is building relationships with the "unconvinced", and that's where I was inspired. But I would say read with caution so as not to let this book excuse you to keep quiet when God opens a door.
★ ★ ★ ★ ★
varun
I have been in ministry of God for decades. We as Christ followers want to witness and magnify Jesus our Lord and Savior. But mostly we were not effective as much as we should, because we didn't know how to do it in clarity and palatable way. I can say God gave me new insight to evangelism work, which I am living for and I am happy. There is nothing makes me happy more than clarity of my purpose. Praise God. Thank you Hybels for whom you are.

Sincerely

Tsena Dinssa
Senior Seminarian at Trinity School for Ministry, Ambridge, PA.
★ ★ ★ ★ ★
dinara
Covers the concept, practice, and importance of true discipleship in an easy to comprehend fashion. We all have a feeling that something has been missing in modern western Christianity, and when reading or hearing what is actually missing, our soul says 'bingo'... It's time to learn more; spend time in prayer about it; and get out there and go for it!
★ ★ ★ ★ ★
jordana
This is a must read, the content is life changing. If you are a Christian, and have a heart toward God's plan for mankind you will receive your marching orders in the first Chapter. I am of the mind set that the Bible is the ultimate word of God! This book is directly in concert with the Bible, the experience's of the people portrayed are on point with the Heart of God. If I could afford to I would buy this boo for the entire world.
★ ★ ★ ★ ☆
amy smolowitz ross
Outreach magazine just named this book as their Best Outreach Resource of the Year and since there was plenty of strong competition for this award, that tells you something about how good this book really is. I love Hybels's relational, bridge-building approach to reaching the lost and, as a professional storyteller, this cements my long-held belief that we can win more people through the power of story (like Jesus did) vs. a "megaphone missional" approach. Don't get me wrong, there is certainly a place for John the Baptist-style street preaching--but that usually only works for those Christians who truly are annointed with the gift of evangelism.
★ ★ ★ ★ ★
santvanaa sindhu
This is really an amazing book. "Just Walk Across the Room" is such an awesome guide in pointing people towards The Savior. This book has helped in building my faith and confidence in the area of building relationships that will have a lasting impact. It has helped me see the excitement in stepping into the "Zone of the Unknown" (you'll know what I mean when you get into it). It gives so much guidance that many people don't get the opportunity to learn. Great book, I really recommend it.
★ ★ ★ ★ ★
pippo46
This is a refreshing perspective on winning others to the Lord. A down to earth day to day walk to win others without beating them over the head and turning them off. A helpful road map that makes for pleasantness that is not offensive or a put-off to non Christians. A recommended read for every Christian.
★ ★ ★ ★ ☆
badariah yosiyana
The most valuable part of this book is not that it teaches something new about evangelism, which essential it doesn't. In fact, it really dresses up some basic and obvious ideas about evangelism that have been stated elsewhere, but with the catchy new slogan, that one needs only "walk across the room" to affect someone else. What is most valuable is that it lets the church-world in on the heartbeat of Willow Creek, the uber-mega-church outside of Chicago. Hybels, their lead pastor, here spells out his passion for sharing his faith and calling others to faith, the one thing that defines Willow Creek.

The book is filled with stories of the experiences of Hybels in others in making that effort to talk to someone about the Christian faith. He recommends three important steps in doing so: developing friendships, discovering stories (meaning discover the other person's background), and discern next steps (such as offering resources for them to read or planning further times to meet them). He also recommends having a before-and-after story of your own coming to faith, and in fact had his congregation write out their own stories and email them in to the church for an editorial review. He discourages us from being "avoiders" who are not persistent with evangelism or "erupters" who impatiently over-share stories of faith to people who aren't interested. And he cautions that personal, mystical experience are not primary material for evangelism. As for theology to be shared in evangelism, he reproduced what is basically the Four Spiritual Laws tract.

All of this is very practical for someone learning the value of evangelism and the importance of sharing their faith. That's a necessary part of the life of faith. However, there is a dramatic and overlooked drawback to the book. The book is really a purpose-driven book, but "driven" should be in all caps. Hybels does not seem to rest peacefully in God's sovereignty. He does say early on in the book that calling people to faith is the Holy Spirit's work, but he also says that our choosing to share our faith affects someone else's eternity. Hybels does not sound like a rested man. In the opening story, he describes a day in which he was on a boat and his heart "was in a posture of worship." Then he realizes he is near the campground where he became a Christian and decides to spend the day taking a cab to go see this spot. I get the sense he was too restless to stay in the posture of worship. While learning to articulate the faith is an important part of spiritual growth, learning how to enjoy God and creation without the necessity of production is perhaps more so.

Nonetheless, as a stepping stone along the way, I would recommend this book, especially for discussion among church small groups.
★ ★ ★ ★ ★
keri honea
This is the way I have always thought evangelism should be. Other methods of sharing the Gospel always seem canned or like a "project". This is an active take it or leave it approach. This book is easy to read and contains plenty of real life application examples for everyone.
★ ★ ★ ★ ★
angus nelson
All of Hybels writing speaks to me, but this book moved me deeply. With each turn of the page, I felt my passion to share God's love growing. The stories were moving, but more importantly, God's truth shines through the words on the pages. If you haven't shared Christ with someone in a long time, or you're a little intimidated, read this book. Thanks Bill for your example and ministry!
★ ★ ★ ★ ★
pik tompkins
This book is just what I needed. It reads very easily. Hybels tells great stories and is very inspiring. This book has encouraged me to step out of my comfort zone and encouraged me to look for opportunities to share God's love and be used by him. He shares practical tips and ways to reach this world for Christ without offending others or stepping on toes. Every christian that needs encouragement in evangelism should read this book.
★ ★ ★ ★ ★
angelique
Just Walk Across the Room is an easy to read, easy to understand, easy to apply uplifting book on how to share faith in small, little steps everyday; and importantly, simple steps on how to become a better human being. Recommend reading it along with the video.
★ ★ ★ ★ ★
elena lucas
I do greatly appreciate what Hybels has to say. His approach to evangelism is much like my own; and this book certainly gave me some useful ideas on how to take things to the next level. I'm not crazy about his writing style (personal preference), but overall, this is certainly a book I'll be holding onto.
★ ★ ★ ★ ☆
yassine
I am the Small Groups Minister at my church and I ordered 10 books of this product for a small group that recommended it. I ordered an extra copy for my personal use and it is very good. I would recommend this book to anyone who wants to share their faith with someone.....
★ ★ ☆ ☆ ☆
michele fea
I have just read this book at my Pastor's encouragement. He bought a large box of them and passed them out after church. The book is easy to read and shares many "salvation" experiences which are exciting to read. The book does encourage us Christians (Christ followers in the book) to get out of our comfort zones and build relationships with others with the purpose of sharing Jesus with them and this is something we as the body of Christ need to do.
My problem with the book is this, there is no stressing a repentance from sin. Just basically, believe in Jesus. This is a half a gospel. You must believe in Jesus, but you must be born again, ie, you must repent from your sin. The theme of repentance is throughout the Bible. John the Baptist proclaimed it and there was none greater amoung men. It is one of the last things told us in the end of Revelation. Repent for I am coming quickly.
This book is a soft sell of the gospel so people can avoid the old fashioned truth that they are a sinner in need of a saviour. And sins need to be repented of. To really believe in Jesus is to take the whole Bible and believe it and do it. Hell is real and the unrepentant will go there.
Folks, there is something wrong if a hell bent sinner can attend church week after week and feel comfortable. I'd say the pastor is not doing his job. The great commission is about making disciples not "casual believers." The martyrs of our faith didn't die so we could cop out teaching a "Jesus" that is not the real Jesus of the Bible.
While you are out walking across the room, remember the lost are going to hell and need not only to believe on Jesus but repent of their sins. Lets not neglect such a great truth as this.
★ ★ ★ ★ ★
bill jarrett
Bill Hybels makes evangelism for EVERYONE in this book. It is a must read for anyone who thinks they do or don't know how to share their faith with other people! He makes it simple, relevant and urgent!

I loved this book and it is on my TOP 10 list of Christian reads.
★ ☆ ☆ ☆ ☆
amita
This is the first book by Bill Hybels that I have read. Unfortunately, my heart sank more and more as I progressed through this book. The book certainly has some good points. The reader certainly is convicted to witness to others, to take the first step towards non-believers, and to be patient and not to give up on people right away. Hybels further gives helpful on how to make an initial approach people and what common mistakes should be avoided.
However, this reviewer can praise Hybels about his "initial" approach only because his overall approach to evangelism has serious problems. While he does say that the Bible is very powerful (146), this reviewer does not recall a single incident in all the witnessing stories that he actually used the Scriptures. Even worse, not once in the entire book is the word "repent" used. If John the Baptist preached repentance (Mark 1:4) and Jesus' gospel message included this word (cf. Mark 1:15 and many others), why does he not mention it even once?
Other theological problems standing out. On page 24 Hybels writes: "Miraculously, Christ's death for rebellious and sin-scarred people declared amnesty for everyone." (emphasis original) This reviewer does have theological training, but it is not clear what this sentence means. The only meaning that one can fathom is that all people are saved, but Hybels would not have written this book if he believed this.
Many times Hybels speaks of "the prompting of the Holy Spirit" in witnessing (42 and other pages), but he never explains what that means. Does that mean that one can be prompted to witness, and at other times one is not prompted? There is biblical evidence of the Holy Spirit prompting God's children to action, but if that is so important to Hybels' manner of evangelism, Hybels should have clearly defined this "prompting" and how to discern it from indigestion. This way it is merely a subjective thing. The problem most clearly surfaces in his account of meeting 2 homosexual person. It appears that Hybels had literally hours with them and the conversation never took the turn of their sin or the forgiveness that man can find in Christ. Rather, he argues that God has unconditional love for mankind. However, these two people will not experience God's love (conditional or unconditional) by making the persons think of God as being "grace" and "power." The Bible speaks just as clearly about God being wrath, just, and judge. Why did he not give a clear gospel presentation? (81-82) He states his reason: "But here's my thinking on the matter: as I've conveyed, I believe the highest value in personal evangelism is to be attune to the movement and prompting of the Holy Spirit and to play only the role you are intended to play in another person's life." (88) But without knowing how to identify and follow the "prompting" objectively, one cannot do so.
Hybels rightfully argues that biblical Christianity is the only religion that does NOT teach that man can and must work oneself to heaven (134). However, he has no problem using Mother Teresa as a model for evangelization (86) and judges her as the most moral person on his list (138). The problem is that Mother Teresa was a Roman Catholic and Roman doctrine does not teach biblical Christianity, but rather teaches that works are very much needed to achieve salvation (along with faith).
This book receives only one star not because of the lack of good information. There are some good points that should be taken to heart by every Christian. However, these good points are more than overshadowed by the theological carelessness that Hybels displays in this book. Since Hybels puts so little emphasis on sin and repentance, this book may convict us of our sin of not witnessing enough, but it should never be a guidebook on how to share the Christian message with others.
★ ★ ★ ★ ★
marie lucas
This is book is awesome. If you feel that you have gotten cold in your heart toward people who outside the faith then READ THIS BOOK! This Hybels best book since "Couragious Leadership" in my opinion. Great stories and great examples of how to live a naturally on mission life. Thanks Bill for this book and urging the church to reach the world with the Gospel!
★ ★ ★ ★ ★
veronica gutierrez
This is the finest book on personal evangelism that I have read in the 36 years I have been actively involved in the Church. Poignant, profound yet simple to understand and a delight to read, this book compel you to rethink your hestitancy to begin to share your faith with others - a real challenge from start to finish!
★ ☆ ☆ ☆ ☆
matt kaye
I believe the danger of Hybels work is that it will produce false converts. Like some other reviews have stated Hybel only shares half the Gospel. The Law is a tutor that brings us to Christ (galations 3:24). Psalm 19:7 "The law of the LORD is perfect, converting the soul:" This book shows none of that. Save you time and money. If you want to learn true Biblical evangelism, the way Jesus did it, buy
The Way of the Master
★ ★ ★ ☆ ☆
vicky swinney
THE AUTHOR LEFT OUT THE MAIN THING AND THAT IS THE POWER OF THE HOLY SPIRIT ANDOUR RELIANCE ON LET HIM LEAD US IN OUR TRIP ACROSS THE ROOM. MORE NEEDS TO BE SAID ABOUT BEING FILLED WITH HIS HOLY SPIRIT TO BE WITNESSES.
★ ☆ ☆ ☆ ☆
neeyaz
What's good about the book:
- Hybels encourages people to have more concern for the lost (though he calls them merely the "unconvinced").
- He rightly points out that the time is very short and the need is urgent.
- He suggests relying on the Holy Spirit in our witnessing.
What's bad about the book:
He follows through on none of this advice.
I was shocked that he was content to "be friendly" to those who are headed for hell, usually for 5 or 10 years, before "feeling the freedom" to invite them, not to the Savior, but to church! In example after example, he tells of people who ask directly about God, admit they are confused about spiritual matters, are dealing with death, etc., and still he fails to utter the gospel message--the only thing that is the power of God to salvation.
The only message he shares with the lost (after several years, if at all) is merely one of life enhancement--come to church/Jesus for a better life--rather than the biblical gospel of repentance and faith.
In one shockingly frank example, Hybels tells of a man who's been attending his church since its beginning. After attending Willow Creek FOR A COUPLE DECADES, the faithful member "met Christ." The man says, "I probably would have accepted Jesus Christ much sooner if someone had explained the gospel to me" (p. 129). Amen! Amazingly, this example is given as a success story of the "friendship evangelism" promoted by the book. What a sad admission. May our churches not be filled for decades with false converts, but with born-again believers who faithfully share the biblical gospel!
Yes, we do need to be kind and loving toward all people, but this is not evangelism; this is just obedience in living a holy, God-honoring life.
Yes, we must rely on the Holy Spirit in our witnessing--that's why we are given the Holy Spirit in the first place: we receive power to obey the commands to "be witnesses to Me...to the end of the earth" (Acts 1:8) and to "Go into all the world and preach the gospel to every creature" (Mark 16:15). If we're relying on the Holy Spirit, this is what we'll be doing.
Hybels not only consistently fails to get any kind of soul-saving, eternity-changing message into people's hands, but much worse, he never misses a chance to mock and belittle those who have enough compassion for the lost to actually verbalize the gospel message.
In addition, the book is littered with biblical errors: Hybels states "Jesus left his bodily form on earth and ascended to heaven" (p. 36); His death "declared amnesty for everyone" (p. 24); after seeing the blinding light, Paul mystically "sensed Jesus Christ in the brilliant blaze" (p. 68; Scripture says Paul asked who it was and Jesus identified Himself); he repeatedly calls the lost "God's kids" (the Bible calls them "children of the devil" and "children of wrath"); etc.
In conclusion, I agree wholeheartedly with Hybels' statement in the book: "When eternity is at stake for our listeners, I argue that we must do a better job of telling them." Please, if you truly love the lost and want to reach them, don't waste your time reading this book. Learn to share the gospel simply, inoffensively, effectively, and biblically--invest your time in reading "God Has a Wonderful Plan for Your Life" by Ray Comfort, and reap eternal results.
God Has a Wonderful Plan for Your Life
Please Rate Simple Steps Pointing People to Faith - Just Walk Across the Room