A Journey Out of the Torment of Madness - The Quiet Room
By Lori Schiller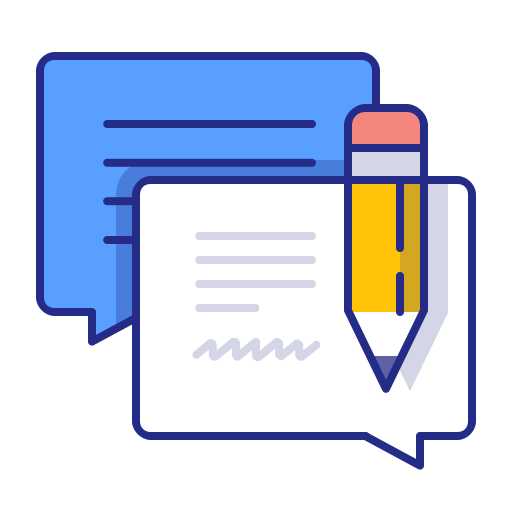 Total feedbacks: 69
★

★

★

★

★

★

★

★

★

☆

★

★

★

☆

☆

★

★

☆

☆

☆

★

☆

☆

☆

☆

Looking for A Journey Out of the Torment of Madness - The Quiet Room in
PDF
? Check out Scribid.com

Audiobook
Check out Audiobooks.com
★ ★ ★ ★ ☆
joanna gardner
Intriguing autobiography by the author who struggles with schizophrenia. The book explores the mental illness from the perspective of a middle to upper class white woman who falls into despair. She descends to befriend people with substance abuse and mental health issues from all walks of life. Ultimately she triumphs the disorder. Her success even with the disease demonstrates that persons living with the disorder can be employed in the mental health profession and nurture those who are also struggling with the disease interpersonally simply by writing a biopic. Great read!
★ ★ ★ ★ ★
erica robbins
Had some difficult moments, as her story is a long and painful one. Encouraging and positive ending, and this book gave me greater insight on the disease, including how it feels to the person and all those involved in aiding with their recovery.
★ ★ ★ ★ ★
jennifer muzzio
As a psychology student, I can honestly say this book was incredible. It gave me a lot of insight that a textbook just wouldn't be able to give. I would reccomend this book to anyone interested in mental illnesses and behavioral health in general.
★ ★ ★ ★ ★
richard lawry
I was recommended this book by a friend and I definitely was not disappointed. This is a courageous insight into her schizophrenia and how she's learned to live with it. Her struggle to live a normal life when she could have given up is amazing.
★ ★ ★ ★ ☆
amanda gentle
I liked the book a lot except for the typos. It was a very interesting perspective. I liked that we got her story from the point of view of others in her life too. I would totally recommend this book to others.
★ ★ ★ ★ ★
renee g
I really enjoyed this book because it was written by the people in it. As lori schiller is the author and main character she gives interesting insight to what living with the disorder is like. The book is written in chapters and each chapter is written from the perspective of lori's family and doctors, almost like a diary-of fifteen people, spanning the years in lori's life until she learned to fight through the voices. The book also made me really thankful that I don't have to live with voices screaming death into my head.

It's a great read. :) enjoy!
★ ★ ★ ★ ★
fengshoe
This is simply the best book i have read for a very long time. It goes deep into the psychological state of the patient and the friends and family members with a gradual time frame. It is nice and descriptive and i feel i have been taken with them into the quiet room. It is a great book
★ ★ ★ ★ ★
abigail lamarine
i could relate to the lady who wrote this. Not being able to speak about and/or thinking that there was nothing wrong with me. It is a pretty common experience among those with a mental health diagnosis. The book opens up and pretty much displays that deep even in madness that someone is present among the voices. Having personally, experienced a tough battle with a mental health diagnosis, I know what it is to not to be able even to read simple stories and and understand the meaning. An excellent read for those in the mental health field.
★ ★ ☆ ☆ ☆
alona
Her personal, painful history of recovery is one that could have been told more effectively with better editing. The topic is important for clinicians as well as individual gaining stability from a severe mental illness. I was disappointed that the writing style kept me at a distance.
★ ★ ★ ★ ★
joy pixley
This is a unique and beautiful book. Any person with interests in Psychiatry or Mental Health issues must read it. It's the first time I experienced what a person with schizophrenia felt first hand. A must-read!
★ ★ ★ ☆ ☆
patrick lyra
Gripping and raw, Lori gives us an intimate view into a world where reality and hallucinations collided. From a girl with everything going her way ... intelligence, poise, and success ... Lord's world, and the world of her family, shatter as the voices raging in her head and the feelings of despair and worthlessness pull her down into suicidal depression. But, from the ashes of a tormented sole, with inner strength, the support of her family and doctors, Lori fights back. With intensive counseling and an experimental drug (Clauzipan) Lori can tell us about her private he'll and the fight back to reality. A book to read to get a small taste of the darkness felt by people battling schizophrenia and manic depression.
★ ★ ★ ★ ★
caitlin green
I couldn't put this book down, well written, and worth your time to help understand where others are in their disease process. Although it was required for school, I would recommend it as a book to read in your spare time!
★ ★ ☆ ☆ ☆
sarah bergeron
I tried to give it the chance, but I didn't totally buy the story AND this book desperately needs an EDITOR! The grammar is awful; I found myself getting hung up on poor grammar and lack of punctuation.
★ ★ ★ ★ ☆
adele
I think it is interesting that so many crazy people tend to use cocaine, a drug that makes people go crazy. I found the book interesting for a nonfiction. It was a good reminder that there is all kinds of people out there.
★ ★ ★ ★ ☆
chris reid
"The Quiet Room" doesn't suffer from false modesty---on the jacket, it boasts that it's "perhaps the best book ever written about schizophrenia." Of course, it was published in 1994, but I think the claim of preeminence is a little exorbitant.

It's certainly a book that makes the subject relatable. Here is what I came away with regarding schizophrenia: mental illnesses are a matter of degree. How many people struggle with feelings of worthlessness, and inner directives that push them toward self-destruction? All too common, I would say. But, from the example of Lori Schiller, the schizophrenic primarily differs in that there are voices (aural hallucinations) that the victim hears that deliver the abusive messages.

"The Quiet Room" is singular in that several viewpoints are heard from in the book, not only Lori Schiller's. Family members, friends, and therapists also contribute perspectives on Lori's behavior and its effects. This interrupts the continuity usually provided by a single narrative, but it gives a well-rounded consideration of the impact of mental illness.

Lori Schiller by all accounts was a gifted person, from a privileged background. Her father was a psychologist, but his attitude of expecting brilliance from his kids almost made him less empathetic towards the plight of his daughter. Lori states that although she excelled in school and attended a well-regarded college, the onset of the disease robbed her of some of her communication skills. Truly, the style of the writing in the book is not too exceptional, but that may have been a strategy employed by Lori and her co-writer. Consequently, the book has a slightly "tailored" feel, with some edges smoothed over. For instance, Lori is very loathe to reveal any details about her sexuality.

Overall the book is honest and straightforward, and it provides a good example of a person who---with a lot of help from others---proves that schizophrenia can be lived with successfully.

It's not the best book ever about schizophrenia, but it is a useful and positive one.
★ ★ ★ ★ ★
claude cahn
In 2001, my son had his first psychotic break in much the same way as Lori did in this book. He was in 5th grade (10 years old) in a computer class when the Voices, out of the blue, came the very first time and he ran screaming down the hallway. He ended up in a psyche ward for an entire week and our life changed forever. Later on, there would also be visual hallucinations of the most awful kind. Somewhere during those first horrible years, I was given this book and it was like a Godsend. Although it was painful to read and I cried and cried and cried, I now had a clearer picture of what we were facing. We've talked about this story many, many times since then. My son is 25-years old now and the most awesome person I know. Five years ago, after trying every other medication, we finally turned to Clozapine (as Lori did) and it was as if the sun came out. My son is now taking courses to become a Recovery Support Specialist so that he can eventually work with children who hear Voices. He still hears the chattering and sometimes worse, but, like Lori, he has learned to cope with his illness in a way that allows him to still enjoy his life.
★ ★ ★ ★ ★
sampada
The Quiet Room arrived in the mail a few days ago. When I read it last night, I finished it in just one night. I could not put the book down! For me, this book was a page-turner. These days, I have been experiencing difficulty starting (and finishing) books that I try to read, but The Quiet Room was a gripping account of Lori Schiller's pain and suffering. The Quiet Room attracted me because I had really enjoyed reading Sylvia Plath's book "The Bell Jar." I finished reading The Quiet Room yesterday.....and the personal account is so interesting that I began re-reading the book again today. In some ways, The Quiet Room is similar to Sylvia Plath's The Bell Jar because Lori Schiller honestly gives a painful, detailed account of her suffering and the immense pain that people suffering from schizophrenia must endure. The Quiet Room helps to expand society's understanding of mental illness, particularly schizophrenia. Lori Schiller's honest account of her terrible pain and suffering will help readers gain insight into schizophrenia and mental illness. I highly recommend this book to anyone interested in gaining an honest understanding of mental illness and painful experiences that come along with mental illness
★ ★ ★ ★ ★
cooper o riley
In this riveting memoir, Ms. Schilling recounts in detail her spiraling descent into mental illness, which began in adolescence, when she first heard the voices that she would fight for the rest of her life. Her heartbreaking narrative about this debilitating disease, schizophrenia, gives us all a compassion for these victims that we may not have had before. Her poignant tale reminds all of us who have our mental health intact just how lucky we really are.

The subject is explored from many angles. Her roommate helplessly stands by, knowing something is wrong but not knowing what to do. Her distraught parents are tortured by the worry that they may have caused this. Her distressed brother worries that the disease may strike him next. The story is told through chapters in the first person written by all those touched by Lori's illness, including hospital notes and a long chapter by Dr. Dollar, one of the two doctors who finally broke through to Lori with extensive therapy and the help of a new experimental medication.

Her courageous battle gives hope to all of us, those who have a battle of their own to wage, as well as those in the life of someone who does. I cried when Doctor Fischer left, and I cried when Lori finally put the hospitals behind her to start a new life on her own, a successful life filled with the love of family and friends.

"At last, my life is my own."
★ ★ ★ ★ ★
jennifer baker
Schiller writes grippingly and insightfully of her experience of schizophrenia including the "cold wet packs" of ice water soaked sheets used to restrain and calm her psychotic outbursts and her times in hospital "quiet rooms". The writing style is journalistic and factual when dealing with intense emotions and experiences. She is wonderfully descriptive in explaining the reality of her delusions and hallucinations, the experiences of pychotherapy, suicide attempts, cocaine use, psychiatric hospitals and half way houses. Eventually clozaril helped (with psychotherapy) to bring her back from the abyss of severely disabling schizophrenia. Her full diagnosis is "schizoaffective" disorder as her illness includes a bipolar disorder component. The accounts by Schiller, her family members, doctors and friends lend insight to the course of her disease especially as experienced by her family. I was particularly struck by her parents' progress from denial and resentment of both her diagnosis and her doctors to growing insight into schizophrenia and eventual recognition of the illness in their family history. While the multiple accounts make the narrative more difficult to follow they also add greatly to the story. Highly recommended!
★ ★ ★ ★ ★
shifra
What this very moving account illustrates is the value of proper medication as the main (but not only) treatment for schizophrenia. Lori first became ill starting in 1976 when she was 17. She and her family all suffered until 1989 when she began to emerge from the depths of the disease after having started clozapine.
While people with schizophrenia need support from family, friends, and mental health workers, they primarily need good medications to help deal with the positive and negative symptoms of schizophrenia. Clozapine was first introduced in Europe in 1971 but withdrawn four years later due to its side effects. While it is a very effective agent, it also has some very severe side effects. One in 100 people will experience a blood disorder called agranulocytosis. This can and has led to death.
Lori was one of the first in the US to get clozapine when it was re-introduced in 1989 because of its effectiveness. She, and many others, have benefited from it. Thanks to continued research, a number of other new drugs have been introduced into the marketplace since Lori began her treatment but more research is needed.
Marvin Ross
Author of
Schizophrenia: Medicine's Mystery - Society's Shame
★ ★ ★ ★ ★
lillian laurence
This is a great book to read if you are suffering from Schizophrenia or have to care for someone who is affected. The chapters are written by the patient and friends, family, and care providers. That makes this book unique in its presentation of the morbidity of this disease. It's also a book with an ending that portrays hope and recovery. It is that message of hope and the struggle from the deepest abyss to recovery that makes this book an essential read for someone who is looking for a silver lining.

The disease is treatable, even when it is treatment resistant, with manic depression is an added comorbidity. Like many mental diseases, there isn't a definitive treatment, but with newer drugs (like clozapine that worked for the protagonist), newer research and support this is one that can be conquered. There is light at the end of the tunnel and this book describes that journey for an atypical patient.

The book is very well written and very readable, and I like the message of hope that puts it in a different category. I hope Lori Schiller all the best in her life.
★ ★ ★ ★ ☆
michelle edwards
The Quiet Room: A Journey Out of the Torment of Madness, along with a couple of other books, was recommended to us for our son, after his stay in a Behavioral Medicine unit of a hospital. He refused to read any of them, of course.
I first read the Authors Notes and Acknowledgements and the Forward. Immediately, I had the sense this girl had been on a very long medical journey. She acknowledged too many doctors, therapists & facilities to not have. That much I recognized from our own personal experiences.
As I continued to read, my main thought was, "Oh, I HOPE this is not what MY son is experiencing". Her symptoms of near constant screaming voices caused a panic inside me for my son. This was my first exposure to a personal account of schizophrenia. Wow.
I thought to myself that I did NOT want my son, age 19, to read this book. Not just yet anyway. I feared it would be too discouraging to him and would add to his feelings of hopelessness.
I knew from other reviews, there was an improvement and eventual relief of the worst symptoms, but I was more than three-fourths the way through the book before I finally reached anything encouraging; just heart wrenching details of her experiences.
I thank Lori and her family for sharing this insight with us. I hope she continues to do well, without too many setbacks.
As a note, my son did pick up the book from the kitchen table while I was away, and reported that in some disparaging way that he didn't think it was that good. He said he only read a couple of paragraphs. Maybe, considering his personality, that is just as well.
★ ★ ★ ★ ★
peter parkorr
The Quiet Room is a powerful account of a woman lost in her illness of schizophrenia. I was amazed at how the author, Lori, hid her hallucinations from people for so long before getting treatment. I found myself angry at her parents for denying her illness for so long and delaying treatment which she very much needed years before it was received.

It's also amazing that Lori made it through her experience of schizophrenia and was able to tell her story. During the worst of her illness, she was extremely suicidal at times and thought nothing of it (for example, playing a game of crossing the street again and again with her eyes closed and walkman blaring so she couldn't hear the cars). She could have easily died at those times and not come through to tell her story.

This book was very well written and made me feel for Lori. I couldn't put this down once I started. Although, I did give it a five star review and found it to be one of the most interesting books I've read, I don't necessarily recommend it to everyone.

At times this book was too well written, too many details and caused parts of the book to be triggering for me. I'm not schizophrenic (never have been), but I've been in hospitals for depression and other things. Lori's details of the "quiet room" (seclusion in the hospitals) and what happened to her when she was out of control in the hospitals was disturbing to me, as I've been in different "quiet rooms" in hospitals and I found myself remembering my own experiences and getting upset. Just because this was triggering for me, doesn't mean it will be for others. I'm just saying, you've been warned.

As triggering as this book was, it remains a five star for me. It was gripping, intense, real --just the way a book should be-- and I loved it. I liked the way the story was told through family members as well. It helps the reader see the perspectives of those who loved Lori. It shows how her illness affected others.

Overall, The Quiet Room is a sad book. But it's inspiring and uplifting at the end. If Lori can make it through the horrors of schizophrenia, we can make it through our day-to-day lives of work, school, and dilemmas. This book gave me hope.
★ ★ ★ ★ ★
l abdulaziz
This book, along with "The Eden Express", is one of the best accounts of schizophrenia. The quality of writing is extremely high, the story is told with good pace, and the ending is hopeful. Lori's description of schizophrenia itself- the disorienting and downright frightening aspects of the disease- is one of the best accounts of the disease that I have read. It's comforting to think that the treatment of this disease has improved substantially since the 1980s due to the advent of the atypical antipsychotics, but I have my doubts as to whether these newer medications are really all that effective. Overall, this book is excellent and should be read by anyone interested in schizophrenia or mental illness in general. Avery Z. Conner, author of "Fevers of the Mind".
★ ★ ★ ★ ★
camila leme
when i first heard about this book several years ago, i could not wait to get my hands on it. the story attracted me as it is my own story. and i was not to be disappointed. never before had i read a book that so expressively described my own illness. since it first came out, i have read it many times. this book is honest and direct and tells our story as it needs to be heard, for lori gives the true and painful portrayal of how a psychotic brain manifests itself through behavior. i was glad that she told so forthrightly of her experiences in the hospital. it is because of such honesty that people like us can learn to tell our own stories and demystify society's understanding of mental illness, particularly schizophrenia. through this telling the unfair stigma that has been placed upon us is exonerated. i also liked that the people in her life told their stories as well, for an illness such as this affects all involved. i am grateful to lori and amanda for helping me to gain insight into my own illness and understand better what my family and those closest to me have endured and still endure. i highly recommend this book to anyone interested in gaining an honest understanding of mental illness and the impact on the individual and their loved ones.
★ ★ ★ ★ ★
renee m
Even in a perfect world, the glass is sometimes cracked. And so it is in "The Quiet Room", when Lori Schiller's reality begins to fall apart.
Schizophrenia is a disease that effects millions of people. Still, it is often thought of as split personality and is treated that way because of Hollywood.
"The Quiet Room" shows us schizophrenia up close and personal. Not only is it written from Lori's views, but also her family and doctors. The book carefully displays the turmoil a family goes through when a loved one suffers from a disease, any disease.
The book goes into wonderful details and lets the reader in on secrets that would never be told. A truly wonderful read.
★ ★ ★ ★ ★
chase
Lori Schiller, a high academic achiever suffered from her first mental breakdown at 17. She was a counselor at a camp in upstate N.Y. when she first heard nonexistent voices. She describes the voices and cruel and taunting. Alarmed, she tells nobody about her auditory hallucination and valiantly tries to "jump the voices away," by jumping up and down repeatedly.

Lori barely manages college, where psychotic episodes disrupt her formerly sterling academic career. Her life becomes a litany of hospitals, restraints and half way houses until she was admitted to a hospital in White Plains, N.Y.

Lori's psychiatrist, in a last ditch effort to spare Lori the inevitable trip to a state institution, tries administering Clozapine. The Clozapine clears Lori's mind and for the first time since she was 17, she is free of psychotic episodes. The trick is, she cannot afford to miss even one dosage.

Lori, her brothers and parents band together to try to make it possible for her to regularly receive this medicine. It is a question of her life and health. Her parents are absolutely lovely and have nothing but her best interests at heart. Her brothers will go to the mat for her and it is this loving family that Lori can count on.

Her father, who is a doctor offers his observations in this book. He paints a loving, yet hard and realistic picture of the pain and mental anguish of a family coping with a loved one seemingly lost to mental illness. There is no doubt that this man is very loving and will do anything to help his child. There is never any doubt that Lori has good back up.

This author has appeared on 60 minutes and shows describing her plight and the need for this medication. It has literally saved her life.
★ ★ ★ ★ ★
lori cunningham
It's been a number of years since I read this book and I do recall that I liked it very much. In-depth and moving personal account of dealing with frustrations of serious mental illness. Seemed a shame (though lucky for me that I picked it up) in the 99 cent bargain bin of some bookstore chain. While I cannot give details as much as a person who has just read it, I came across this as a recommendation from the store and figured it was worth sharing my thoughts regardless. I can vividly recall reading this and thinking "Wow!" Definitely recommend.
★ ★ ★ ★ ★
iain
I was given this book by someone who, like the author and main character of the book, has schizophrenia. "Read this", he said, "It may give you some insight into what I go through." Suddenly, I too found myself encased in this world of madness and torment, and have continued to feel its effects long after putting it down. Lori Schiller is a women who has fought a never ending battle against schizophrenia, a psychological disease that causes people to hear voices, and often feel as though he or she is controlled by them. What makes The Quiet Room so unique and captivating is its style of storytelling- every section is a different character's view of what is happening to Lori over time. I felt I got to know Lori not only through what she said, but what other people in her life narrated as well. Lori's story is not one that ends neatly. She can go from on the mend to back in New York Hospital under intensive watch in a mere matter of pages. A few chapters later, when you think she has beaten the disease, the Voices may be heard again, telling Lori to kill those that she loves around her. Once you begin this book you are enthralled in Lori's journey through madness, and continuously thrown back into it again and again. Some may find this tiresome, but I enjoyed the brutal reality of it. Still, closure is always good, So Schiller's after-word, which gives a quick review of the 17 years that follow the book's publication, serves as a welcome end to a roller-coaster styled book. I highly recommend this book, whether one is interested in the psychological roots of it or not, and can guarantee readers will find themselves feeling its lingering effects for some time to come.
★ ★ ★ ★ ★
michelle adamski jones
This book is amazing. As another reviewer said, I wouldn't recommend it to just anyone. It is a powerful book, and definitely opens up an entire new world to someone who hasn't suffered from a serious mental illness/disorder. The book gives insight into the thoughts of not only Lori, who tells the story about how this disease molded her life, but also the thoughts of her entire family, and how the disease affected them as well. The entire subject for me is of a very mysterious nature. I don't have people close to me who were personally affected by any mental illnesses, and from page one the book was really compelling to me. I really like the way the book is presented, it is very interesting to read about what goes on 'backstage' from many perspectives.

I want to just add that the entire story is very "strong", almost unbelievable at certain points. It even got me to shed a couple of tears here and there. The journey is truly an amazing one, and this story will make any person humble about their lives for sure.
★ ★ ★ ★ ★
shelley bainter
This book has changed my life. I am 40 years old. My mother is schizophrenic and my teenage daughter is now a hereditary statistic as she is also stricken with this terrible disease. I have always been the "informed" consumer and research everything that affects my life. Before my daughter began experiencing early onset of schizophrenia, I had dealt with my mother's illness extensively later in her life. I was with her during a psychotic break. I had the gut wrenching experience of processing a Baker Act through the courts to hospitalize her against her will. I engaged in productive and intelligent consultations with her medical providers. I thought I had this disease understood. I thought I knew...

The most unique and enlightening element of this biography is that the biographer began her life similar to my daughter's. Straight A student, gifted, very beautiful, popular, social, supportive & loving parents and an achiever in every way. So WHY does someone who has so much going for her sink so low? HOW can teachers, parents, siblings, friends distinguish symptoms of mental illness from common teen behavior and drama?

It is so easy to rely too heavily on the amazing new drugs that are currently available. We can easily, mistakenly feel a false sense of understanding and security. There is no cure for schizophrenia. There is no ONE pill that fixes ALL. There are a myriad of symptoms. There are hundreds of medications with hundreds of side affects. This book has given more insight than I could have ever dreamed in sorting all this out. After reading this book, my daughter and I are a team now. I really do understand. She is not just a badly behaved teen. She trusts me and I trust her.

She is only 14. She hears voices. They scream at her! She is being watched. She is in fear for her life.

We are in this together now with my having a clue - hearing her - perhaps for this first time.
★ ★ ★ ★ ★
alexia m
This is a very moving, perspective-changing book. Also a very honest one. I'm researching schizophrenia genetics now at UCLA and wanted to get an 'inside' view of schizophrenia. I began reading this book 28 hours ago and finished it this morning, never really putting it down except for a 5 hour catnap. Bless you Lori, wherever you are. I hope you're doing well. The amazing accomplishment of this book is that it truly enables the reader to have a glimpse of the life and torment of being a schizophrenic. I came away much more sympathetic to what so many of our fellow human beings go through. Absolutely the best non-scientific book I've read this year.
★ ★ ★ ★ ★
kyle thomson
I was impressed by this book's depiction of mental illness and have re-read it several times. Lori Schiller has given us some of the most detailed descriptions of exactly what schizoprenia can do to a brain and a life. Lori has my respect for her efforts to live and function as well as possible despite very severe mental problems. I especially appreciate that she involved her family members, close friend, and therapist to write their own perspectives on some chapters. These additional insights give a much more complete picture of exactly what was happening than Lori could have done alone.

Please be aware that this book is fairly dated. Lori had several months-long hosptializations; today the average stay on an inpatient psych unit is 4-6 days. I also would have liked a little more detail of how Lori managed to learn to live in the world after being released that last time. The chapter in the end seems a little too rushed.

I still would definitly recommend this book to anyone who would like to understand what goes on in some schizophrenic's minds. I am going to push a question that has been alluded to in past reviews. This book was published 11 years ago. Does anyone have any updates as to how Lori has been doing since then? Thank you very much.
★ ★ ★ ★ ☆
allyson neighbors
Contrary to the subtitle of this impressive book, the most part of it - at least 95% if not more - is about the descent into madness and the struggle with it. Despite all the efforts made by Lori, what ultimately makes a true difference and saves her from schizophrenia is a medication. Lori Schiller is indeed a very courageous person, however. I'm not denying that, but as for many cases, sometimes it's a chemical problem in the brain (as a machine) and not a psychological problem of the mind, as most doctors seem to be obsessed about.

One strong point of the book is that it has several narrators, and thus, gives you different points of view on the case of schizophrenia and its effects within a family and among friends.

Another thing that I found relevant was how infuriating doctors and medical staff could be. It's really upsetting to see how the very people who are supposed to help do the very things they shouldn't do: like considering a mentally ill person a "drama queen" and a "manipulative liar and pretender". Sad to say, but I think doctors still need to change in that aspect, even today. The lack of insight from the people who are supposed to take care and heal the mentally ill is downright frightening. It's very saddening that the truly caring doctors are the exception in a profession where it should be the main concern of all.

There are things that made me wonder, though, in the course of Lori's narrative. For instance, often she tells that even after months and months of hospitalisation she still does not believe that she has a problem, and that she is not sick; at that point I wonder whether it is her insane rationality that has taken over and tells her what to think or whether she truly wonders about it. In the latter parts of the book, she clarifies that somehow by giving instances where her rationality was severely hindered by her mental disease. But during the narration, I sometimes was confused. Like, she seeks to die ever so often, but fears to tell about her "Voices" because she's afraid they would kill her. That didn't make much sense, but I supposed that schizophrenia affected her reasoning in such a way that it allowed that sort of thinking. I understand that describing such a state of mind is extremely difficult and can at best be vaguely abstract, however, I feel like there was more to tell on schizophrenia per se. Maybe I'm wrong, it's only an impression.

In conclusion, I think this is a very important book for everyone involved and concerned in mental diseases; I don't know what doctors have to read in order to become doctors but I sure hope that such narratives are mandatory for people who specialise in psychiatry. Getting as much insight as feasible is primordial in such cases, I would think.
★ ☆ ☆ ☆ ☆
kaitlynn france
BE CAREFUL. This is an abridged edition that I tried to download the "rest of" for 3 days. I don't think Audible brought that to my attention and even though they gave me credit for the book, I still can't read the rest of it. Talk about frustration!
t
★ ★ ★ ★ ★
nolybab
I'm a little over halfway through this book, and already I can see that this book will change the way people look at Schizophrenia and mental illnesses alike. My brother was diagnosed with Schizo-Affective disorder- the same one as Lori's in the book. He took his own life 2 years later. This book not only helps me understand what he was going through but I can see parallels between Lori's behavior and my own brothers' baffling behavior. I knew he was suffering, but thanks to Lori's story I can finally begin to understand just how much. This book makes me want to cry and help my brother all over again, however it also makes me see just how much he would've went through. I believe that everyone should read this book to completely understand that mental illness needs compassion and empathy to help someone overcome a lifelong battle.
★ ★ ★ ★ ★
joanne nolan
I really liked this book, and I am grateful that this young woman had the courage to share her story. Reading about her full recovery is so inspiring. I believe that the book can really enable the reader to better understand the world of schizophrenia. Also, most people probably don't realize just how effective and life-changing antipsychotic medications can be. It looks like the right medication really gave the author her life back.
★ ★ ★ ★ ★
rebeca fraga
Primarily Lori Schiller and Amanda Bennett, but also Lori's family, Dr. Doller et al did an excellent work to open the window to the rest of us, socially acepted as "sane", to have a view into the mechanics of an actually "crazy" mind. I hadn't read a book like that for a long time, not a single sentence in this book is fluff! There is also an excellent movie in this book
~
Lori, sweetheart, you are brave!!! Not only for fighting your sickness to a manageable state yourself, but also for being bravely honest to narrate your inner world despite "the voices"
~
My son, also in his teens, started acting very weird and I thought he was just a spoiled brat, till my wife pointed out to me the obvious; "he wasn't OK" and he started to talk about "voices" and very similar things.
~
I didn't really know what to do (he came from overseas to live with me, so I basically didn't know him). I fell like I had gone to a foreign country and would see signs I could not really comprehend. Lori helped me understand things better. I found clear answers to some very concrete questions I had myself about clinical craze
~
Thank you Lori Schiller
~
★ ★ ★ ★ ★
sameera
Finally I have finished reading the book and honestly, I didn't like the feeling when I had to put it down. It is so good. The way it's written sometimes makes it hard to follow; it is not like a story with nice paragraphs and make-up lines, but rather a real account of incidents and peoples' inner feelings which may be complicated and confusing . Reading it is like reading a journal and it is authentic and powerful. I liked the chapters about the people around lori, her family and friends and the professional people on the case, what they saw and how they felt about what happened. A sickness and the journey it takes to fight it isn't just about the person who has it, it is also about the people around. I think the book gives a very rich picture in that respect. Life doesn't always turn out to be what we want, and in the case of lori, it is one of the worst, but the care we have from other people and ourselves makes it easier for us to go on.
★ ★ ★ ★ ★
ashraf a azeem
I don't think I've ever reviewed a book before, usually my opinion about it doesn't matter much to me. But I felt the need to review this one because it was absolutely AMAZING. I finished it in less than a week (most books take me months to finish because I get bored). I loved everything about it: the writing style, the progression of the story, the fact that I didn't have to read 100 unnecessary pages before the story picked up, and that there were no boring parts. I even forced my mom to read it even though she's not particularly interested in psychology like I am. Bottom line: it was fantastic.
★ ★ ★ ★ ★
felice m vega
Incredibly intimate look into the mind of someone struggling with mental illness. As a health profession in the mental health field, I think this book gives insight to families and providers alike who are directly involved in the care of someone with schizoaffective disorder. I have been recommending "The Quiet Room" to many of my patients who strive to find hope in the midst of their depression, anxiety, etc. Lori has been inspirational to them, as well as myself.
★ ★ ★ ★ ★
ruben malvaez
This book was extremely helpful to me as the parent of a recently diagnosed bipolar teenage daughter, aged 17. Many of their bipolar daughter's unusual behaviors rang a common chord with our daughter. Coincidentally, they even share a common nickname, "Lulubelle". Their familial reactions of denial and frustration exactly mirrored our family reactions and reassured me that we weren't reacting so inexplicably after all. The book assisted me in understanding the condition and in knowing what to expect in the future. Indeed it is a guidebook complete with all the pitfalls that should be avoided on the rocky road to a final stabilization. More than in any other profession, there is a huge gap in the amount of knowledge that the psychiatric commnunity provides and the desperate need for information of a newly diagnosed bipolar patient and her confused, frustrated and yes, scared, family. This book helps to fill it.
★ ★ ★ ★ ☆
ghracena
If you have any curiosity about the world of the schizophrenic mental patient and about mental hospitals, this book is a must read. Lori Schiller does an excellent job of describing that world in much descriptive detail as she experienced it during the 1980s. And she chronicles her descent into deeper and deeper illness and then her amazing recovery after she is placed on the dangerous drug, Clozapine. I could have used a scene or two with dialogue, but as a true personal account, the book is good even so. Lori Schiller's loving parents had the money or perhaps the insurance coverage to sustain her for years in private hosptals. One needs to note that for every Lori Schiller who amazingly recovers from schizophrenia, there are thousands of hopeless patients on back wards of state hospital who, unlike her, will never recover and will never be able to write about their worlds. Lori is a miracle-child in every way.
★ ★ ★ ★ ★
sheehan
Lori Schiller is one of the most courageous women I have ever read about, and, in her book, "The Quite Room," she tells the heart-rending, true story of her daily battle with schizophrenia - and manic depression - that was very nearly the end of her on several occasions.

The fact that she came through it, and was able to live an independant life after years of hospitalisation, is a credit to herself, her doctors at New York Hospital, White Plains, New York, her parents, who never gave up hope, and Clozapine, a drug, I believe, that is able to help one in three people with schizophrenia do better than any other drug. I believe, also, that other new drugs are being tested or are even avaiable that can help even more people. Let's hope so.

But this book, "The Quite Room," and its author, are truly, truly, amazing.

All the best, Lori. Stay well.
★ ★ ★ ☆ ☆
dhea julia
The product is misrepresented by the picture on the cover. The cover shown on the product info. is a new copy which is what I needed, however, the product I recieved was an older copy which will still have to work but I think the cover pictured should be the same as what the product actually has.
★ ★ ★ ★ ☆
ingvild
I chose to read this book for a project at school because mysister Andrea in California is suffering from this disease. I havelearned a lot about the illness through the mind of Mary-Beth (Lori Schiller). I think that it is good that she was able to recognize that she was encountering an illness. To be able to see the problem and put it into remission, and then to turn around and write a book on how she did it, she helps other people get a better understanding. This disease can tear a person and their family apart very slowly. I know that my sister will soon end up the way Mary-Beth did if I do not seek help for her. By reading this book it gave me a preview of what things could be like. I only pray that they do not get any worse ... As far as the book, I liked it a lot and I thought it was very educational.
★ ★ ★ ★ ★
happytheman
I absolutely loved this book. I could not put it down. The fact that Lori grew up in the same county as me, attended the same college (Pace), shopped at the same stores, and ate at the same places made it so real to me, like she was speaking to me, right there in the same room. Although I do not have the disease, I know of people who do, and I too, thought there was little hope for them. When Lori would describe where she had gone on what day and time, I tried to look back and remember what I was doing at that time. Being from an affluent area, one can really lose sight that these things happen to real people - not just crazy people in the middle of no where. I would love to meet Lori or find out how she is doing now. If you are from Westchester NY, especially, and have an interest at all in psychiatry or pscyhology - you should definitely read this book.
★ ★ ★ ★ ★
lex williford
forgive me, i've yet to read the book. still, i must applaud "The Quiet Room" as a title; if ever there were a phrase which catches the euphemistic pathos of modern mental healthcare, "the quiet room" is surely it. there are, of course, other names -- "the rubber room," "isolation," "seclusion," even the faintly childish "time out room" -- but none is so poetic as the evocation of silence, which, after all, is what is so absent from our lives.

just as a personal aside, there once was a time i thrown into that good chamber of soundlessness, for good reason, i suppose. turns out that this particular quiet room was something of a arena, with a one-way mirror opening to an ampitheatre of seated interns plus one hard-working resident; in the state i was, i never once considered that the big mirror was actually a big window. out of protest or simple madness i did an air-guitar rendition of pink floyd's "comfortably numb" note for note, as faithfully as i could, which of course is not quite high fidelity since i can't carry a tune.

the next day i was sitting at the head of a long board table, like the chairman of the board, looking left and right at many interns in profile, all attending acutely to my every word, everyone wanting to know, what was that humming all about? they'd never heard such humming; they were not entirely sure that there was not some profound message contained therein. me, insulted that they were calling my floyd performance "humming," i was giving nothing away: perhaps it was multitonic monastic chanting, perhaps stochastic resonance of the highest degree. i mean, really, the nerve of these people, eavesdropping on the quiet room and expecting to know what it's all about.
★ ★ ★ ★ ★
anokhi saraiya
Mental health receives very little emphasis in the media, public planning, and political rhetoric, mainly because assumptions of what schizophrenia, mood disorders, and other mental illnesses are like for people are generally made without consideration of individual experience and social impact. This is a book to give to people who believe the world turns exactly how they think it does. With the inclusion of entries from friends, family members, and hospital staff, it illustrates how interconnected the impact of mental illness is, how important support is, and how incredibly difficult daily life can be.

Peter Gamache, MBA, MLA, MPH
★ ★ ★ ★ ★
jeffrey marks
I thought I went through imense things in my life! From trials to victory, Lori Schiller went through one of the most indiscernable mental illnesses in the world. Lori Schiller, a living testimony, fights and goes through distressing moments fighting vulgar words and phrases from the "Voices." It practically hypnosized me-- for the descriptions and all were so reflective and intense. A biography as well as an autobiography, from her perspective to others' perspectives-- it came to the point where I actually felt as if i were her schizophrenic mind. This book almost inevitably made me shed much tears of hurt and anguish and later of joy. I felt as if I were her self-conscience. It is truly the most profound book I have ever read in my life! I truly recommend this book to all, but because of some parts of the context, a mature audience is prefered.
★ ★ ★ ★ ★
lashel
The book "The Quiet Room" is one of my all time favorite books. Possibly my favorite. If I could, I'd give it 10 stars or MORE!!! I have been diagnosed as having some sort of "disorder" also, though not as severe. Not only did this book give me hope for myself, it helped me to realize my own interest in psychology. In reading it, you can feel the color of each piece of the story, each mood; the grayness and and the colorful spots. Any book which can draw you in this much is definately worth reading, so DO!!! It's a great book and experience, and if you suffer from any kind of mental illness, at times it feels as if she's describing your story.
★ ★ ★ ★ ★
erik johnson
Before reading The Quiet Room I knew very little of mental illness and its effect on people. This book has given me a better understanding of a person's world who was dealing with schizophrenia. I could not put it down for one second! I think that it was very well-written and had a lot of surprising twists and turns. This book is especially astonishing to me simply because of the fact that Lori had written it herself. For someone who was once so sick and mentally disturbed, I feel that she was very brave to have lived it all again while informing others of this horrible disease and what it can or cannot cause. This book gets a tremendous two thumbs up from me!
★ ★ ★ ★ ☆
mary ellen
I read this book a year ago, but I still remember how much it affected me. As I am resident of Westchester (she lived in Scarsdale) and a young woman of 22 yrs old (at the time), her story had a major impact on me. Her story made schizophrenia a real possibility for anyone. She was very intelligent, went to an ivy league college, had friends, a seemingly good life. But the disease got hold of her anyhow. I couldn't put this book down. And I was proud of her in the end for combating her illness enough to life alone at the age of 30. I don't want to give any more of the story away. I highly suggest anyone reading it.
★ ☆ ☆ ☆ ☆
shimaa samir
A nice piece of American White middle high class fiction. Several flaws in the narrative invite lack of authenticity, and in typical American style those who know a lot or could risk the 'apparent truth' which is meant to be conveyed ... 'just die' e.g., Dr Doller. Again in typical American fiction drug addiction is easily mended, family dysfunction and enmeshment are justified, and over the counter solutions can be bought if you have money. This piece of literature most likely was financed by the pharmaceutical company Sandoz producers of the 'magic pill' which brought the heroine of this drama back to 'normal'. Who in America can afford living with daily dosages of 31 prescribed medications? Or years in hospital, and still have parents 'now retired' 'living the life, travelling overseas, and driving new fancy cars'. Nice piece of promotional and deceptive (what else?) marketing material, Sandoz, cashing on suffering.
★ ★ ★ ★ ★
romarin479
Being in a psychiatric hospital much like Lori, this book rang bells of similarity. Finally a look onto the other side of this illness. Beautifully written from all perspectives. An easy reader, but well worth picking up!
★ ★ ★ ★ ★
shuchi singh
One of the best books I have read on mental illness. As a mental health nurse this helped me to empathize with my patients and better understand the tourment they go through on a regular basis. This book was beautifully written and hopefully opens everyones eyes to the need for attention on mental health care in our country.
★ ★ ★ ★ ★
bradley parrigin
Lori Schiller has written a riveting account of her descent into schizophrenia, her many years of suffering and her courageous breakthrough. It's an amazing true story that is sure to touch you in many ways.
★ ★ ★ ★ ★
harper
This book helped me through my troubles and illness with bipolar and let me see and know that other people are going the exact same thing. So any one interested in reading of how it really is and what really goes a mentally uncapable person through family and being in mental institutions then please read this book because it tells how it is. A real sense of scenery and the restraints and the treatments that they put the patients through. I have personally been it all and this book tells it truthfully.
★ ★ ★ ★ ★
sofie
I don't know how to say how great this book is. I think society rejects mental illness as a bogus and nothing to pay attention to, but I found Lori's experiences to help me understand myself better than most of the other stuff out there has. All I can say is read this book, and let it tell you what it has to, and be your own judge. There is little I can do to help someone understand how enlightening this account can be.
★ ★ ★ ★ ★
stephen gracia
I first read this book when I began working with adults with mental illness. It is an amazing book that does something that most books cannot. It gives the reader an insight to the struggle with schizophrenia for the individual, as well as their loved ones. Regardless of your profession or contact with people with mental illness, every person owes it to themselves to experience Lori's story. It breaks down stigma attached to Schizophrenia and illustrates to the reader that mental illness can affect anyone, directly or indirectly.
★ ★ ★ ★ ★
jason klein
This book gave so much needed information for me about the life of a schizophrenic. It wasn't scientific mumbo jumbo but a heart wrenching true story with real life education. Lori is a true survivor and gives hope to everyone suffering from mental illness.
★ ★ ★ ★ ★
mary cay
Lori opens up like no other person probably could have in her situation. She shares her story and provides inspiration for Schizophrenic patients and psychiatric care providers alike. It was a great read. I didn't want to put this book down. Thanks for sharing your story Lori.
★ ★ ★ ★ ★
hind boodai
As a psychotherapist, this book made a deep impression on me. I never expected to read such a convincing and engaging acccount of the schizophrenic's experience. I feel more able to empathise and understand by clients for having read it. I recommend it highly to anyone interested in the subject and, especially, to anyone struggling with the disease in a friend or family member.
★ ★ ★ ★ ★
emma smith
Well, I received this book yesterday and just couldn't put it down. This book was written in a brilliant way with stories from lots of people in Lori's life, with outstanding honesty. By being able to see everyones views, it gave an amazing insight into this life, a life most people just can't even imagine. I would recommend this book to anyone and everyone, it offers hope to anyone going through this themselves.
★ ★ ★ ★ ★
agnes felicia
I usually don't read books, but I was forced to read this one for an Abnormal Psychology class. This book kept me interested from beginning to end. It gave me a better understanding of schizophrenia. A must read for book readers.
★ ★ ☆ ☆ ☆
rowan sully
Literacy level more jr/sr high school. More emphasis on symptoms and drama than the cure; even at that, it shies away.

If there are drugs that are effective or ineffective, I'd be interested in how so.
★ ☆ ☆ ☆ ☆
shira lee
About every other word is "you must die" "die" or "kill yourself" it is AWFUL. It is so disturbing that you can't get through it. Bad, Bad, Bad. But at least the shipping was fast and the book was in mint condition. Other than that I dont recomend reading this book unless you want nightmares. Slasher films have scared me less than going down the rabbit hole into this woman's mind. I couldnt finish it because it was so bad but hopefully she got better.
★ ★ ☆ ☆ ☆
norablanco
I spent several years working on a locked, crisis intervention psych ward,and worked with lots of people who had hallucinations (and some who claimed to have had hallucinations, but were fabricating their stories). Something about Ms. Schiller's story strikes my as not very plausible; someone who's so ill that they have multiple voices (pretty unusual, even from full-blown psychotic schizophrenics) CONSTANTLY (using her emphasis) attacking her just has a ring of falsity to it. And this person, who is so extremely mentally ill that she can't distinguish the hallucinations from reality, can pull it together (through sheer will, it seems) when she wants to, and actually wind up with gainful employment?

Reminds me of some of the fakers on the psych ward. Other patients were good at spotting them.

That doesn't mean Schiller is not mentally ill; it just suggests that her mental illness may be more of a manipulative type, not some organic problem related to brain chemistry, but more in line with a very different type of mental illness--a personality disorder.

By the way, I suppose it's possible that the folks at the private, upper-middle class clinic in suburban New York were using "cold wet pack" treatment (as sadistic punishment?), but that, too, seems a tad implausible in the 1970-1980 time period it was supposed to have occurred.

Just a thought.
★ ☆ ☆ ☆ ☆
ashley lewis
From lengthy stays in posh mental hospitals, to wealthy parents pulling strings to get her into those places and keep her there--it's a joke and hardly the typical journey of a schizophrenic patient. Poor, poor Lori: wealthy, doting parents, "good" hospitals, new clothes every five minutes, parents who visit and bring treats and money...my, my my what a sad life. This woman has NEVER had to cope on her own. She was rescued at every turn by wealth and privilege.

Working people and the disappearing middle class couldn't begin to afford Lori's cures and hospital stays and half-way houses and apartments paid for by her Momma and Daddy. From the saving graces of her parents to the wealthy golf pro her mother hooked her up with, it's a travesty to compare this woman's illness with that of those who have had to depend on themselves and state hospitals to make it through. She ought to be ashamed to take money for writing/talking about a lifestyle few can afford--sick or well.
Please Rate A Journey Out of the Torment of Madness - The Quiet Room