Blue Wide Sky (A Smith Mountain Lake Novel Book 1)
By Inglath Cooper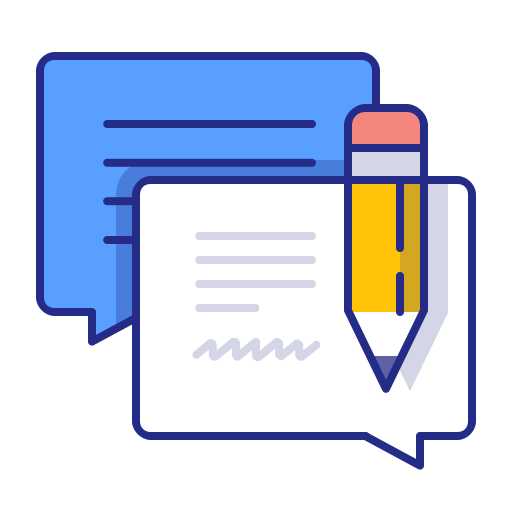 Total feedbacks: 31
★

★

★

★

★

★

★

★

★

☆

★

★

★

☆

☆

★

★

☆

☆

☆

★

☆

☆

☆

☆

Looking for Blue Wide Sky (A Smith Mountain Lake Novel Book 1) in
PDF
? Check out Scribid.com

Audiobook
Check out Audiobooks.com
★ ★ ★ ★ ★
cyrel
I gave it 5 stars because I loved the book, the people become real people and you want the story to go on. I read it in less than a day because I couldn't put it down. I love the authors way of bringing each character to life and making you feel like you know them. I've read all of her Nashville series and anxiously waiting for #9, she's a great author and will definitely read more of her books.
★ ★ ★ ★ ★
bryan chapman
Sam Tatum returns to his family's summer cottage on Smith Lake in Virginia after a lifetime in London. He's carrying a need for some quiet reflection, some closure and a big secret.

Gabby Hayden has spent her lifetime in the same place - running the marina at Smith Lake. With her 10 year old daughter, Kat, and surrounded by solid friends, she's survived and thrived although she's never loved as she did once.

Kat Hayden is wise beyond her years. An accomplished Italian chef in addition to homeschooled elementary student, she lives with brittle bone disease. While it may change her childhood, Kat works hard not to let it define her life. But the nightmares don't let up.

Annalise Tatum is a college student, running from the harsh realities of divorce. Her mother is distant and her father is the villain. Her friends and an occasional drunken binge are keeping it all together.

Inglath Cooper uses these four voices to tell the intertwined story of Sam's unexpected visit to Smith Lake. His journey is selfish and he struggles with his past, present and future
Yet somehow he knows Smith Lake will hold the answers.
★ ★ ★ ★ ★
julie demange
I was surprised that I loved this book so much. I live in the area of Smith Mountain lake and I was afraid of being disappointed. Also was afraid that the novel might be a bit racey for me. Inglath Cooper stays true to Christian values while not being unrealistic about what often happens with a first love. She manages to create the glorious atmosphere of the lake setting without wasting too many words describing it, instead we feel it, we know it, through the eyes of her characters. The character development in her stories continues to just get better and better. I have some physical difficult reading now due to an illness, and although I bought this book in a paperback, not the Kindle edition, I still found it so enjoyable that I was able to read it easily, never wanting to put it down. What more could you ask of any book? The type of characters that by the end of the story we feel we know and we don't want to close the book because we want to hear more of their lives. Lives which cover things many families are going through, not storybook romance, but hard times that give this story realism as well as beauty. Somehow Inglath is able to take heartbreaking circumstances and redeem them....weaving together lives that we would all love to live, characters we would all like to have as our brothers, sisters or best friends. I give this book an A plus and cannot wait to read the next one in her Smith Mountain lake series. Although usually I buy via the store, I treasure this copy because it is signed by the author, purchased from her website. But I am sure I will be so anxious for the next one that it will be downloaded as an Ebook as soon as it comes out! I love that this author's website keeps her readers up to date...she sends emails if you subscribe but never floods your inbox. She is often recommending other authors, good books she has read, or having fun contest like allowing readers to help choose her next book cover. I cannot recommend her books highly enough if you love characters who are real and just seem to step off the pages and be sitting on the porch with you as you read their dialogue!
★ ☆ ☆ ☆ ☆
debra gonzalez
I was all set to love this book (like the locale) but it was slow and just not believable, even for a light romance novel. I may be too cynical but from the first scene where they meet again it all felt adolescent and unbelievable. Twenty years have gone by -- not too long for a second chance at love but definitely too long for the characters to be acting as if they had just parted a few weeks before. Seriously, people do move on (even if their heart aches) and life happens but it felt as if there was no realization of this -- that scene where she storms onto the boat with him, then jumps off, then gets back on, then storms off, etc. this was the way teenagers behave. I forged on but had already lost respect for both H/h. I'd pass on this one.
★ ★ ★ ★ ★
kirill
If you are searching for a book with a lot feelings and a lot of romance combined with a very deep background-story-this is the book for you!

When I have read the blurb, I already had an image in my head including some ideas about what could happen and how the author could have developed the story....

I never expected a story full of "action" - and this is not what you can expect(which I don't mean in a negative way).

I love Inglath Cooper's writing style! The way she has chosen her words is beautiful! It's not over the top, not too cheesy, but also not to objective. In combination with the awesome characters, it was fun to travel through the story of Sam and Gabby.
There are not many authors who are able to write a book of such length without adding at the same time not too much and not too less "information" to the story while giving just some tiny hints about something that will happen later.

I often have read books with huge plot twists or an "overseized" story which gets squeezed into a book half as long as this one. This was not the case with this one!
★ ★ ★ ★ ★
ramzy
In Blue Wide Sky, Gabby and Sam first fell in love at age sixteen. It was the best summer of Gabby's life. But then, Sam's dad gets transferred to South Africa. Sam and Gabby promise to wait for each other during the two years before Sam returns to go to college. One mistake changes that though, and it takes years for them to meet each other again. This time, Sam comes home on a not-so-happy note, and it may be up to Gabby to teach him how to love and live again.

The book reads like a diary, and it's so easy to connect to all of the characters, especially Gabby. The struggle of losing their first real love is so realistic everyone who has ever been in love can definitely relate. To see how these two changed over the years, and grew and then found each other again, was amazing. They did go through so many hardships, and thy deserved every ounce of happiness.

The author crafts an engaging book with amazing characters. An excellent read for contemporary romance fans. I received a free copy of this book in exchange for an honest review.
★ ★ ★ ★ ★
sansmerci
It's good that this book is rather short because there's no way I could have put it down without finishing it. It is a beautiful love story---romantic love, familial love, friendship love. They're all here. It is at times a little predictable, but that only made me like it more. A great read!
★ ★ ★ ★ ★
akenji
Such an emotional read! I didn't know anything about the story coming into the book, and I'm so glad I didn't. Piecing together the details of what happened and what was going to happen was one of the best parts of this book, and the whole story was beautiful. I loved the characters, loved how real their struggles were, and loved that they were OLDER! It seems like the great majority of romance novels are written about people in their early to mid-twenties, and it was so refreshing to read a story about older adults who had substantial life experience. Already downloading more books from this author!
★ ★ ★ ★ ★
anthony buccitelli
This book demonstrates the power of friendship, the power of love, the strength that forgiveness and hope bring into our lives. I could go on and on. The characters and situations that develop in the superb telling of these peoples' lives and problems show so much that is desirable about the human condition. The book does this without being cloying or artificial. I hope there will be a second book based on these same characters. I feel vested in their lives.
★ ★ ★ ★ ★
lauretta beaver
This a wonderful story of lost love, time getting away from you, losing and then finding a hope and a dream. It takes a look at how our choices effect not only our lives but the lives of many people. Very well written and touching . A beautiful clean love story.
★ ★ ★ ★ ★
victoria fullard
Finding the words to describe this book is difficult. I loved that Gabby and Sam were reunited because nothing feels quite like our first love. The obstacles and issues they faced were heart wrenching but the power of love is amazing. I cried as if was right there with them. My thoughts are not settled enough yet to give this book its full due.....just read it if you want to make sure your heart is still working.
★ ★ ★ ★ ☆
penny corradini
Such a beautiful heartwarming story that's good for your soul! I really enjoyed this and I normally don't go for sweet and schmaltzy types of literature. But, this story rang so true, and I really liked the little proverbs in between chapters. They'd make great pillows throughout the house...
★ ★ ★ ★ ☆
carly thompson
Paranormal Romance & Authors Rock sent me this book and I loved it! Teen age first love, lost and reunited after 25 years. WOW, grab your tissues! A regret filled doctor, deciding his ill-fated future and a courageous woman trying to accept him in her life again. Very well written in present, though I would have liked more of Sam and Gabb's past and their journey through the recovery. It would have connected me more with the characters. Absolutely enjoyed the book overall adn eager ot read the next book in the series!
★ ★ ★ ★ ★
ping
I liked this book a lot. Loved the characters and found the writing to be good, with an interesting events throughout. It was interesting to read the story from the perspective of each character. Will definitely be reading another of Ms Cooper's books.
★ ★ ★ ★ ★
angelica
Dr. Sam Tatum is back on Smith Mountain at the home that he lived in when he was young. This is where he left the love of his life Gabby Hayden when his father had to go to live in Africa. He has never stopped love going Gabby and he does not know that she has never loved anyone like she loved him. He has been living n England and he had married and has two children, now divorced. This is a beautiful story of true and how one night of drunken not even remembered sex can alter your life and make you miserable.
★ ★ ★ ★ ★
elanor santiago
This is the story of two people who loved each other in high school. When Sam's Dad had a job transfer the love they felt did not make the distance. Years later something happens and Sam returns to where Gabby lives. Can they get past what happened so many years ago? Can they get past everything that is happening now? It is definitely a good journey and worth reading.
★ ★ ★ ★ ★
darcell phoenix
Nothing but great things to say about this story! I really enjoyed it, start to finish. I loved the quotes, the ending and both Sam and Gabby! This was a story about first loves and second chances. It was beautifully written and I honestly didn't want it to end. I feel...grateful to have read this book. If you love a good love story that hasn't been overdone, then you'll love this book. Enjoy:)
★ ★ ★ ★ ★
jules philip hernando
A feel good story about second chances at love. This one brought together two people who didn't believe that it could happen. They were separated by the mistakes Sam made in the past and he returns to Smith Mountain to gain some peace. He finds his first and only true love. Heart warming!
★ ★ ★ ★ ★
ravi shankar
I read this book almost straight through in one day. This is the first book I have read by this author, and I will certainly be reading more. This book drew me in from the first chapter and never let go. There are a few things I think could have been fleshed out a little more, but overall it was an excellent read. I would highly recommend this book!
★ ★ ★ ★ ☆
bytheclouds
I enjoyed this book. For a while it felt like it was written about me but alas there is a twist in the story line and the reading progresses. I almost quit reading it but for the twist that occurred. Only 4 stars because it was reading like a romance novel and I really don't enjoy RN's.
I will however, read more of Inglath Coopers' books.
★ ★ ★ ★ ★
melanie hill
I read this book in one day. Couldn't put it down. I did manage a bit of a nap, but needed to see how life would go for Sam, Gabby and Kat. I was not disappointed with the outcome. Inglath wrote a great loving story, as she has a great talent for making true to life characters.
★ ★ ★ ★ ★
calina
I loved everything about this book. From the inspirational quotes beginning each chapter to the love that is lost and found again. This book shows that true love never dies and family is the most important thing above all else.
★ ★ ★ ★ ★
yvonne
I love Inglath Cooper's books, and this one was very good. It wasn't exactly a happy book, but it was a love story. About life choices and how they can take people in different directions than you wanted, but also in second chances. You can't go back but sometimes going forward is all you really need.
★ ★ ★ ★ ★
corrina
I love all of Inglath Cooper's books. She is a talented writer. She hooks you from the start in all her books. There is a lot to love in this book, romance, sorrow, laughs, tears, hurt and joy. I highly recommend this book for anyone.
★ ★ ★ ★ ★
jennifer didik
While I initially thought this story started slow, I quickly fell into the telling of this tale. Questions linger such as: can past mistakes be forgiven? Does first love truly last forever? Can healing both emotionally and physically make you whole? I love this book and I would suggest taking the time to read it. Just be sure to have a box of tissues handy.
★ ★ ★ ☆ ☆
helen phillips
Cooper's books are good airplane reads. They are romantic and have likable characters and an interesting story line. In this book there is a lot of serious crying. The end winds up fast and predictable.
★ ★ ★ ★ ★
matthew shoe
I really liked this book. Really entertaining and fun. I shouldn't have to write a review to continue. This is so annoying. Please don't do this again. The story was fun and good. Grid,x kxdmcndkdnnrjfhid dndknem cl dndjnckeonc ej dgdoenxjdid dncjnencjdmdn codid
★ ★ ★ ★ ★
pablo
Blue Wide Sky is one of the BEST books I have ever read. I absolutely LOVE Ms. Cooper's writing. I've already read 4 books, and I am on a mission to read them ALL. Thank you for your writing. Please don't ever stop writing. The way you evoke emotions with your words is outstanding.
★ ★ ★ ★ ★
diana oana
Another hit by Inglath Cooper! It brought both happy and sad tears to my eyes. Despite the somber tone throughout the story, it was very uplifting and encouraging. I would definitely recommend this book, as well as every other one of hers I've read, to everyone.
★ ★ ★ ★ ★
leighanna
I love all her books. I was especially fond of the Nashville series but I think this one has now captured first place for me. She does such a great job developing the characters. I couldn't put this book down. It is a real page turner. I really loved all the characters.
★ ☆ ☆ ☆ ☆
parduspars
I'm sorry but it is the person who cheated to fight, not the other way around. She was just a door mat
He was a cheater, just because you get some one pregnant, doesn't mean marriage. His wife cheated, should I feel sorry for him? Nope.

There was no romance, he never did anything.

Sad and pathetic.
Please Rate Blue Wide Sky (A Smith Mountain Lake Novel Book 1)