The Big Book of Trains
ByDK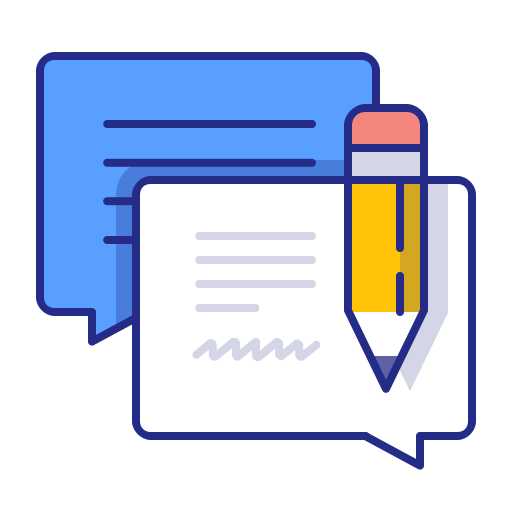 Total feedbacks:18
★

★

★

★

★

★

★

★

★

☆

★

★

★

☆

☆

★

★

☆

☆

☆

★

☆

☆

☆

☆

Looking forThe Big Book of Trains in
PDF
? Check out Scribid.com

Audiobook
Check out Audiobooks.com
★ ★ ★ ★ ★
bryan
My son was jaw dropped when he saw this book. All he could say was wow, each time he turned the page. He just studied each and every picture. I highly recommend for the tots who are showing interest in this kind of stuff.
★ ★ ★ ★ ★
bennett lee
We have had this book for several years and 3 boys have really enjoyed the book. Each child began wanting to look at the book while they were 2 years old. It isn't a story book, but there is lots of great information and the pictures are great. It includes the very earliest trains and some of the newer trains. The book is from the National Railway Museum in York, England. Trains from many parts of the world are included.

Any child who likes trains will enjoy this book and the adult will too.
★ ★ ☆ ☆ ☆
abby bozman
Very few pages and didn't explain much, this was a gift and I was disappointed and ordered The Encylopedia on Trains and Locomotives. I would only recommend this book for a novelty book. I am sure this is not what my grandson was expecting.
★ ★ ★ ★ ☆
barbra
What do you get for a three year old who LOVES trains and wants to see how things work? This book is the best I could come by and it seems to work. However, a simpler one for younger children would be very nice as well!
★ ★ ★ ★ ★
doug hansen
This book is huge and has awesome full-color photos of several different trains. My toddler son is obsessed with trains, so we got him this for Christmas and he's spent hours flipping through it to look at all the pictures. It's very large and he's able to hold it well. His only issue is the 'centerfold' section that has a fold-out page gets stuck out when he tries to turn the page, but I don't think it would be an issue for an older child (my son is only 2).
★ ★ ★ ★ ★
beth kelley
This Book in combination with the Conductor Hat made a great birthday gift for a little boy that love trains. The actually details in the book are a little advance, as it has explanation and details on each train type. But for the train enthusiasts the pictures are large enough to keep the little ones interest.
★ ★ ★ ★ ★
nickbosanko
My grandson I gave this to is 3 years old. He is crazy about trains. He loves the train book. The book also appeals to his two older brothers, ages 5 and 8. This book appeals to a wide range of ages. Additionally, it is interesting for the parents to read. The pictures are great.
★ ★ ★ ☆ ☆
melissa hughes
The content of the book is great. But I ordered the book from Thrift Books in Auburn, WA and the book was filthy dirty! Pages were folded and there was a chunk taken out of the cover. I guess this what is called "acceptable". Folded pages and torn cover I can accept, but the sticky dirt on the cover makes one wonder where the book has been....
★ ★ ★ ★ ★
brian lane
Great train book for children. My two year old son loves trains and this book has tons for great picture. All sorts for trains are displayed and great explanation of the trains is given. There are some pages that open up in the middle, which can be hard for little children to close properly, this can cause the pages to get bent in the wrong place.
★ ★ ☆ ☆ ☆
michael atlas
Although I am a huge fan of DK books, and my two boys are huge train fans, this book was a big disappointment. Our family owns many train books for children and I am sorry to rate this the poorest of the lot. I feel this is too high of a price for this book.
The title says it is a big book but what that means is the page size is large and the photos are huge. The huge page size makes it hard to hold up to read aloud to, it works best to lie it flat on the floor or the bed and sit beside it to read it aloud. Many of these photos are published in other/better DK or Eyewitness published books on the subject of trains and railroads (see below) so if you own those books already then this one will be a repeat. (Also note that the DK board book on trains has some of these same exact photos in it.) Many times the photos are gigantic, covering one entire page-and they are ineffective. For example, why would we want to see this huge ½ of the front of a diesel engine? I'd prefer to use the large size of the book and/or the fold out pages to show the full length of the engine (rather than parts of one car) and to show the tender (if applicable) or perhaps use the long page length to show a full train of many cars that are all coupled up to each other.
There is not a lot of text to go with the photo spreads, the font size is rather large. In other words, there is not a lot of text to go with the photos; there are simply large font words with gigantic and large photos. Also note that this book is 32 pages long, so this is not a big book in the sense of containing many pages. Some of the pages fold out for really long and large pages but since these are regular paper stock, our copy quickly was bent and a mess. I feel that any children's book with fold out pages, for the age range of 4-8 should be constructed of heavier stock paper so it will last longer.
I highly recommend meatier books rather than this one, such as DKs "See and Explore Trains and Railways" and "Eyewitness: Train". "Eyewitness Train"... is 64 pages long, has more illustrations and more text. It is a bargain to get so much more in a book that is only a [little] more than DK's Big Book of Trains. Although the publisher states this is for ages 8-12, my two-year old son loves this book and I can partially read aloud from the pages until he wants to turn to another page. I find these books for older children are definitely enjoyed by the younger children. Not only do they contain more text but they contain more images. I also enjoy these more comprehensive books as I can read them myself to learn about the trains and I am prepared to answer the many different questions that my children ask me to answer. It is nice to have these more comprehensive books that are not "dumbed down" and that the children can grow into.
★ ★ ★ ★ ★
james basinger
We got this from Santa for Christmas, because my (almost) 3 year old son loves seeing the Shinkansen (Japanese bullet trains). We read this book at least 3 nights a week, and he's fascinated with all the parts of the trains that I point out as we go along. He may be a bit young to understand how all of them work, but this book definitely helps increase our fascination. It's really great to find out how the trains evolved, and where they're heading in the future. And Dad is into it, too -- especially when they describe the speeds of these over 50 different kinds of trains!

You can be any age to be a train lover, and this is a great book to pique the interest. DK, please keep making these awesome books!
★ ★ ★ ★ ☆
nancy packard
The "Big Book of Trains" introduces us to 50 of the world's most captivating trains.
From the super-heavy steam locomotives of the early 1800s to the futuristic Maglev ("magnetic levitation," which can move a train as fast as 341 miles per hour), this sterling and oversized volume has them all.
The color photos are large and crisp, and the captions are both informative and dramatic.
Interior shots of, say, the new Italian ETR 500 (which speeds to 190 mph) or one of Japan's renowned Bullet Trains would have been welcomed. (Nearly all of the volume's photos are exteriors.)
Still, this introductory train book is not to be missed.
★ ★ ★ ★ ★
ivette
I wasn't really sure whether I would like the book or not because it is to be a gift for a 12 year old boy. But, I felt like after receiving it the book was just right for a 12 year old and I think he'll really enjoy reading about the different trains. I received the book before the estimated time arrival.
★ ★ ★ ★ ★
valerie marina
This is the first fact-filled non-fiction book my 5 year old ever listened to EVERY word of, including all the many captions! He learned a great deal from our many readings. The pictures are wonderful, and the information given interesting enough that a non-train lover (me) could stand to read it quite a few times. My son loves to amaze people by telling them about the train of the future with no wheels, which he learned about here!
★ ★ ★ ★ ☆
luis villasenor
My son just turned 3, and I got him this book for his birthday. He loves trains. Anytime
we see one in the car, he makes points it out, and likes to guess where they are going. He
was even a Train Engineer for Halloween. So, this book is a hit with him. He likes to look
at every page, and has all the trains in the book memorized. We'll be driving down on the
freeway on our way to Denver, and he'll pick out each train and tell me which ones are freight
trains, and which ones are passenger trains. Even though the descriptions in the book are a
little over his head, he loves to have me read it to him while he looks at the scenic pictures.
Great book for the discriminating young train enthusiast.
★ ★ ★ ★ ★
julia flath
I bought this book for my three-year old grandson who had borrowed it from the library. He loves the book! He loves trains and he pours over each page and remembers the details very well. We are very pleased.
★ ★ ★ ★ ★
matthew jankowski
This is a great book for kids who love trains! My younger four year old sons love reading it with me and my older six year old son likes looking through it independently. The pictures (photos) are interesting and there is great information all through the pages.
★ ★ ★ ★ ★
savannah
We (Santa) got this book for my 4 1/2 year old and what a hit. The quality is that of a DK book, not to be surprised. The colors are great and the pictures are just awesome. He will continue to love it when he learns how to read. A big hit, especially for the price.
Please RateThe Big Book of Trains