Burden's Edge (Fury of a Rising Dragon Book 1)
BySever Bronny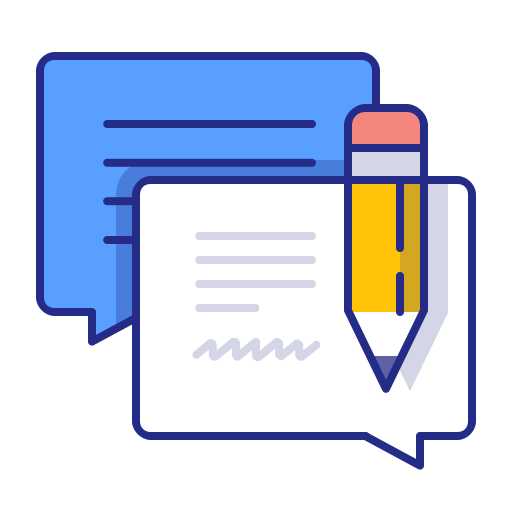 Total feedbacks:36
★

★

★

★

★

★

★

★

★

☆

★

★

★

☆

☆

★

★

☆

☆

☆

★

☆

☆

☆

☆

Looking forBurden's Edge (Fury of a Rising Dragon Book 1) in
PDF
? Check out Scribid.com

Audiobook
Check out Audiobooks.com
★ ★ ★ ★ ★
noushin
Reading this was like getting to know 3 new siblings. The books led me threw ups and downs, highs and lows, tears and joy. The plot is amazing through most of the books. Overall, the series is for ages 10 and up. In the Arinthian Line series, I rate 2 of the books 4/5, and the rest 5/5. I give Burden's Edge a 6/5! Totally epic!
★ ★ ★ ★ ★
vishnu
I enjoyed the original book series and the new trilogy looks promising. The first book in the new trilogy starts out a bit slow but builds momentum then speeds along very well. The book is very readable and enjoyable.
★ ★ ★ ★ ★
natalie rasell
This series has kept me not only engaged throughout, having read to current with the series in a span of days, but has kept my attention even while away from the book! I found myself looking forward to free time from work just to pick it up and keep following the story of these brave adventurers. It isn't often a series not only catches my attention, but can so thoroughly hold me in its grip throughout. This will be a series to read time and again in the coming years, especially as the story unfolds further.
★ ★ ★ ★ ★
lhizz browne
Check out the next chapter for our three favorite adventures Augum, Leera, and Bridgett. With new obstacle and new friends the trio is out to win the hearts of new readers. I love Sever Bronny's work and this new series is not a let down. Excited to see what new direction this series will take. If you like fantasy and adventure stories, this should be next on your To Be Read pile! And if you want more before book 2 is released, check out the Arinthian Line series which is where the adventure begins!
★ ★ ★ ★ ★
selina
I just love the characters in Bronny's stories. The stories are well told. He does it in such a way that I root for even the villian to turn to the light. Now I have another wait for the next installment.
★ ★ ★ ★ ★
heidi corcoran
Although the book referees past events it was written so that I did not realize there is a prior book arc until the authors notes at the end of the book.

I look foreword to reading the next installment.

To the author, thank you for sharing your work.
★ ★ ★ ★ ★
shoshana
That is the only thing I can say. I have read all 6 books in 48 hours...I couldnt stop. There some hero-as-a-winey-bitch stuff but overall the story amd characters came to life and I very much enjoyed thos series. Mr Bronny is a fantastic wordsmith...even with all the grammar /spelling errors.
★ ★ ★ ★ ★
emanori
I must confess I read this 1st. from my Unlimited subscription and flew through the It wasn't until I finished (disappointed I must wait for book 2 to be released ) that I went back to read the 1st 5 books. I cant say enough about this entire series. love it, love it, LOVE IT!!!!!!!!!
★ ★ ★ ★ ★
ben murphy
Ah, what can I say? Another fantastic book read, and I gladly lie in wait for the next one! Once again, we find ourselves with Augum and the girls on a whole new adventure with such elegant twists and turns that blow your mind. Not to mention the epic action, betrayal, and tear-worthy chapters inside! I cannot wait for the next book, Honor's Price!
★ ★ ★ ★ ★
dilyara
Another great story. This adventure is more mental of a story and less visceral than the previous series. While there is still plenty of action it shows more of the character and feelings of our heroes than the previous series did. Over all a well done story and I can't wait for the next one to come out.
★ ★ ★ ★ ★
narendran
I loved reading Burden's Edge . Coming up with new ways to captivate the readers is hard,but you've done it again and again . Although this time you've focused less on survival and combat and more on politics . It hasn't dimmed the reading experience whatsoever. I get too excited every time I read your books and I can't wait for the next one
★ ★ ★ ★ ★
sapphira
Can't wait to read the rest of this series. I can't put any of Sever Bronny's books down! I read the Arcane book and series first and I have to say that I'm hooked. Now that I'm caught up I'll have to impatiently wait for SB to write more!
★ ★ ★ ★ ☆
silvie
This book had a few more hard realities than the prior series so it felt more grown up. I definitely want happily ever after, so I hope it doesn't get too real. I adore the honor of these characters. It is my favorite part of the book. It's nice to escape to a place that lets me see better traits than the real world. The author has done an amazing job with these books! I almost never leave a review but these stories deserve it. Can't wait till the next book!
★ ★ ★ ★ ★
christopher fan
Love it love this series love these characters. I had almost forgotten how much I enjoyed the first series and this book has me fired up to read them again. Excellent, believable story about the trials and pressures the trio faces, going from commoners to warlocks to royalty. Hopefully re-reading the first series will get me through until the next book comes out.
★ ★ ★ ★ ★
rashmi
I read this before reading the Arinthian line series and I must say that I cannot wait until the next book in this series and will read the other while waiting patiently. I love the articulate choice of words increasing my own vocabulary and the spectacularly set scenes in this book. It was so detailed and did so well at making me feel as though that were me. The setting was perfect, the mood was well portrayed and don't even get me started on the emotion behind each characters actions and words. Definitely recommend!
★ ★ ★ ★ ★
mark bradley
Love this book. The intrigue and suspense kept me reading the entire way through. Augum and his friends were brought to life through all sorts of diversity and trials to include betrayal from a close friend. Looking forward to the rest of the series. Bravo to the author for a captivating read!
★ ★ ★ ★ ★
heather edwards
Bronny never disappoints. I really enjoyed everything I have read by this author has been very entertaining. I will definitely be looking for the next book in this series. The first series is a must read. Keep writing Mr. Bronny you are amazing at it.
★ ★ ★ ★ ☆
kris unger
I'm not a big intrigue person, so I didn't like this book as much as previous books, but I still really enjoyed it. I also wish danger against developed characters was a little more believable. In the previous series, it started to feel like everyone who lasted long enough to get emotionally invested in became unkillable, and I haven't seen anything indicating that will change in this new series. Despite my preference for action over intrigue, I quite liked watching the trio put the pieces together later in the book, and I hope to see Augum's character growth carry over and build up in future books. I'm very much looking forward to the next installment in the series. I'm hoping Augum uses his brain and remembers a certain conversation he had with a certain Dreadnaught inquiring about the presence of certain flying lizards in this age. As far as I'm concerned, his seeming forgetfulness of such a memorable moment is really stretching the bounds of believability right now. Anyhow, I love the trio, so I'll happily read the next book regardless of my pet peeves. I may tear my hair out if he STILL doesn't remember such an important detail by the next book, though. Fair warning.

To sum up: Read it. Be ready to laugh, grind your teeth, feel fuzzies, and bang your head against the wall. It'll be fun. Promise.
★ ★ ☆ ☆ ☆
reem salem
I have had a love hate relationship with the last series, but it ended for me here. The main character just does not seem to change much throughout all the trails he has been through. Conversations usually take extra long and the main character never says what is obvious. He also worries plenty, and has really aggressive emotions(really sad, worried, etc). What irks me about this book and the last series is just how random the world building is. I do not understand how the world has digressed so much. There are mysteries everywhere but only the children find some out. They also make many discussions that just make no sense when you look at the characters as people. One of the main obstacles in this book is that the main character does not have enough money to run his castle. The problem is that I have read the previous books. After the war they are given many gifts and they are discussed and dropped in throughout this whole series. The thing is the last battle in the previous book had well over 600 people in amazing near impenetrable armor and amazing swords. They were all undead and died there. So where did all that amazing loot go to? Also the characters are spending a lot of money for the academy but it just seems that the academy is filled with mostly evil people. It just did not make sense logically.
★ ★ ★ ★ ★
anish
In my opinion, this is a awesome book. If you like magic and fantasy, then you should really read this book. After reading this book, I've been dying for the next book. Also, I believe there is another series called "Arinthian Line", so check out that series.
★ ★ ★ ★ ★
kathleen baird
Very good book, however extremely disappointed that the next book was right at my finger tips, or this series and another entire one in the kingdom of Solia. I absolutely cannot wait for more! However, I understand sever actually has to write the books, but in the meantime i'll just twiddle my thumbs
★ ★ ☆ ☆ ☆
niara
There is nothing worse than a good story buried beneath excessive rambling. Curiosity kept me reading despite the fact that I did not know nor like the characters. For all the words and descriptions, it surprises me that there is an overall lack of information about who the characters are and why the act the way they act. I guess there was a love story buried with the pages, but I struggle to even understand why they like each other. The friend to enemy and enemy to friend weird triangle was equally obnoxious and confusing. I am at a loss as to why I even finished the book, since I am left in a state of annoyed confusion and no even less than I did when I first started.
★ ★ ★ ★ ★
florencia
I stumbled on this book thru prime reading and immediately loved it. It can be read on it's own, but lots of backstory will be filled by reading the Arinthian Line series first. After I read this one (thoroughly enjoyed it), I went back and read the other 5 in the Arinthian line.
★ ★ ★ ★ ★
diane murphy
I love these books and was very excited when I discovered there was more. I read the first series in a little over a week because I couldn't wait to keep reading. I feel that this books is perfect for readers who love magic and love fantasy. I can't wait to read more!
★ ★ ★ ☆ ☆
emily boyd
The Good: The characters are interesting and well developed with natural dialogue. I love the world Bronny has created and system of magic that governs this world.

The Bad: While the story and plot are interesting, the pacing isn't very good. There are long parts of dragging action between exciting events. The plot isn't based in action, but in intrigue, so I don't expect lots of fighting, but it seemed that the interesting parts were few and far between the slower descriptions or backstory.

The Neutral: This book is based on intrigue, not war. So if political plots and scheming nobles are your thing, you will like this book a lot. That's not my personal preference, but many people love that. As a standalone book, Burden's Edge leaves quite a bit open, so rating it as if it isn't the first of a new series is difficult.

The End: A good read, and if Bronny's previous works are anything to go by, then I look forward to the continuation of the series, but this book feels like a lot of set up. It has well written characters and his world building is extremely interesting, but the plot drags in places and the pacing feels off. I recommend the read, but it didn't blow me away.
★ ★ ★ ★ ★
caryssa
I loved this book! It was simply breathtaking. I was sitting on the edge of my couch, biting my nails like, "is augum gonna die??" Mr. Burning did a fantastic job. I had the great pleasure of reading his book.
★ ★ ☆ ☆ ☆
karin
I was excited by the concept, I even liked the fact it started with a complicated back story. However the MC was unbelievable. Imaging a WW2 combat veteran coming back after 4 years of brutal combat and worrying that the university professor is being mean, etc and having no political or propel sense ...just a lot of whining about wanting to do what's right. Nazi's move to your town, tell them to be good or they will have to move. Crazy implausible actions drive me crazy. Made it hard to read.
★ ★ ★ ★ ☆
emily martin
Having August, Leera, and Bridget back has been fantastic. I really enjoyed reading this book, and watching them grow into adults. Sever's ability to create a world and immerse the reader in it is unchanged and unparalleled.
If you're picking this up as your first foray into the world of Solia, I recommend reading the Arcane series first. They set the stage, and I think that you will find Burden's Edge much more satisfactory if you do so.

Enjoy! Share with your friends!
★ ★ ★ ★ ☆
jessiexgoals21
This is a good book with a pretty good plot. The only drawback I'd say is that the author sometimes portrays the characters as so childish that you want to smack the characters themselves. Other than that, Sever Bronny does a good job of continuing off from the previous series and drawing the reader in and painting the world of Augum and friends.
★ ★ ★ ★ ☆
katholtz
Great story, didn't realize until I finished it that there WAS a series that precedes this. definitely some HEAVY Harry Potter elements, but the author is clearly laying the groundwork to differentiate the series
★ ★ ★ ★ ★
roozbeh
This is a great start to a new series, and has a great balance between old characters from the past Arinthian line series, as well as brand new ones. It has a great plot that will keep people reading until they finish. Would reccomend to any fantasy book lover.
★ ★ ★ ★ ★
chengar
Another win by Sever Bronny. the story of Augum, Leera, and Bridget continues down an exciting path of continued growth. I could not put Burden's Edge fow. Best fantasy stories I have read in a while.
★ ★ ★ ★ ★
sarah stedman
Simply amazing. Well written, highly addictive, and thoroughly enjoyable. It is quite easy to become immersed in the world painted for you in this series. Sever Bronny has yet again delivered a beautifully crafted adventure.
★ ★ ★ ★ ★
kevin panameno
I like these books. I recommend them to my students who are looking for a good fantasy read. The only issue I have had is the pacing. So SLOW. It takes forever for the protagonist to achieve levels. Like to see it move forward a little bit faster.
★ ★ ★ ☆ ☆
keitha
I actually preferred this book to those in the first series starring young Augum Stone. I'm not sure why; perhaps because I found the idea of the great heroes of the war to defeat the terrible Legion and Augum's terrible father being ensnared by more mundane complications and finding them much harder to handle an intriguing concept. The author remembers that Augum and Leera and Bridget are still very young, and while they have lost their families and experienced war and triumph, they still have much to learn about growing up. I am looking forward to the next book.
★ ★ ★ ☆ ☆
delilah franco
It is a step down from the previous books in the series. One of the characters started acting so childish I could have sworn she's supposed to represent a mentally challenged person. Also, more fluff and less substance when compared to the other books in the series.
Please RateBurden's Edge (Fury of a Rising Dragon Book 1)