Tree of Ages (The Tree of Ages Series Book 1)
By Sara C. Roethle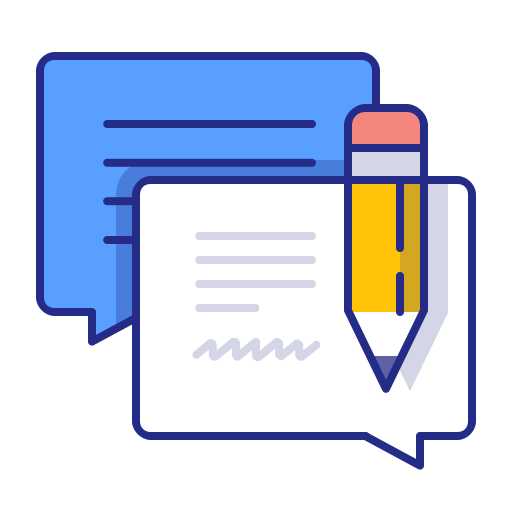 Total feedbacks: 62
★

★

★

★

★

★

★

★

★

☆

★

★

★

☆

☆

★

★

☆

☆

☆

★

☆

☆

☆

☆

Looking for Tree of Ages (The Tree of Ages Series Book 1) in
PDF
? Check out Scribid.com

Audiobook
Check out Audiobooks.com
★ ★ ★ ★ ★
nancy ellefson
I've thoroughly enjoyed this book and I'm happy it is not really the end as it is part of a series.

This is a fantasy with an idea or two I've not come across before. And the characters pull you in and surprise you. They even sometimes surprise themselves. Happy reading!
★ ★ ★ ★ ★
ganto17
This is a very enjoyable read. I especially liked the way it opened with the young woman turning into a tree. It was lyrical somehow, almost dream like.

The whole premise of the story is intriguing. There are hints of forgotten history and devastating wars that you will want to learn more about.
★ ★ ★ ★ ☆
ameya
This book has the perfect hook and doesn't let you down. I really like the Scottish influences and the mysterious/dark fairy tale back drop. A distinct cast of characters really help draw you in. The only thing that threw me off a bit was the rapid changes between points of view. Sometimes felt abrupt. I was sold enough to get interested in the second book though.
★ ★ ★ ★ ★
sue heintz
I really enjoy Fantasy books that don't have vampires or werewolves as main characters. This book had just enough mystery, magic, romance and nature to keep me entertained while not being too violent. I am thoroughly enjoying the series so far and moving onto book two. Great job!
★ ★ ★ ★ ★
a riley
Finn was a tree, now she is a human young woman on a quest to find out how and why she was a tree. They story is different and very interesting. She meets many villains and hero's in her quest along with the fact something unnerving is happening in the world of humans and others.
★ ★ ★ ★ ★
john mutchek
I am almost to the end of book 4 of this series and am already mourning my loss of entering this world each night. The story of Finnur has really pulled me in. I am invested in this magical world and wish the series could go on and on. These books are about survival, romance, friendship...
★ ★ ★ ★ ★
veronika
Good set up if a time and culture; some very interest catching plot lines with trees and fairy folk. Makes you want to go get the next one ASAP! The heroine is down to earth; characters developing nicely. No where near done; the action is really going to pick up from this set stage!
★ ★ ★ ☆ ☆
tyson strauser
Borrows many fantasy tropes...you can almost guess the general plot & ending after a few pages. But the characters were interesting and as a reader I wanted to find out what happens next....so it was a successful novel. Would I purchase the hardback for my library: no.
★ ★ ★ ☆ ☆
cheri aiello
Good plot, and I did find it interesting. I am getting weary of authors that dangle a free book on the store prime, and there is no logical ending to the book - it is merely a hook to get you to buy the next book. This one seemed to end in the middle of a plot thread, instead of bringing anything to conclusion. No thanks on the next book in the series.
★ ★ ★ ☆ ☆
ankshita
Good beginning to a series. Finn is a tree turned into a girl. As she looks for someone to change her back, she learns there's more to her past than she wants to remember. Characters are interesting, but the relationships need a little more depth. Lots of hints about future books.
★ ★ ★ ★ ★
aya hesham
I was captivated from the first paragraph. The storyline was unique and intriguing. Reading from the point of view of a tree, fascinating. I got wrapped up in this girl Finns life. I also Loved the Scottish accents. Loved It! I had to read book two immediately. I just blew through that too! Couldn't put it down. I can't wait to read book three!
★ ★ ★ ★ ★
gary stavella
An enjoyable, light read for a rainy afternoon. I really liked how the story was different....different isn't always easy to come by as an avid reader.

Wish the ending was a tad more packaged and wrapped....but I look forward to reading book 2.
★ ★ ★ ★ ★
erica foster
The story is captivating right from the start. I love the characters and how they're portrayed. The author paints a beautiful picture, even when I'm not reading, I catch myself thinking about this story and where it's headed. I can't wait to see what happens in book 2.
★ ☆ ☆ ☆ ☆
david james
Beautiful world with big potential for an epic fantasy story, but that's where it ends. The writing is awful. The editing is a crime. There's no emotion, no consistency, no logic, no inertia.... It's just boring and illogical to the point that I felt my mental capacity was being compromised. I couldn't finish.
★ ★ ☆ ☆ ☆
rhenda
The interesting thing about digital media is you can reach the end and not realize it. I actually gave up on this book at the last chapter before I saw I was 95% of the way through. Not that this is a complete book. I usually expect to be this unfulfilled by an ending on the second to last book, not the first. I don't think I'll bother with the rest.
★ ★ ★ ★ ★
alex feinman
This book was so pleasing to read. It held my interest from the first page to the last. The characters are developed so well. I feel like I could clearly see every image the author described. I'm so excited to read book 2! P.S. I really like how each word/term was broken down at the end of the book.
★ ★ ★ ★ ☆
emiergo
Adventurous. Fae, goblins oh my. I liked the story a lot. It kept me wanting more. Great cliffhanger ending. Going to get book two to find out what happens to Finn, Aed and the rest of the cast of characters.
★ ★ ★ ★ ★
alpa
This is a story of a tree turned into a girl. Her companions are interesting and have there own problems to resolve. It was a little hard to get interested in for a short while, then a great deal started happening. The characters are interesting and grow throughout the story. I am ready for the next part of their journey.
★ ★ ★ ★ ★
nathan forget
I have been searching for a new author to read and it seems I have found one. The book was well written and had enough twist and turns to keep me turning pages but not become totally lost. Can't wait to read the next one!!
★ ★ ★ ★ ★
stephen hanrahan
Very interesting book. A little frustrated that it left me hanging but that's also a good reason to go for book number two. Glossary at the end that helps me understand words that I was familiar with.
★ ★ ★ ★ ☆
kelly irish
Let yourself adventure through an Ireland overwhelmed with magic and the fae, you won't regret it! Well developed characters and a nice escalation of emotions and relationships, I'm looking forward to the next three books.
★ ★ ★ ★ ★
sebastian delmont
I haven't read fiction in years and never do. I was looking for something fantasy and easy to read to get into the good habit of reading again and this is a good book!
Thanks to the author for putting it in the kindle library
★ ★ ★ ★ ★
jennie richards
I have read a lot of magic stories and this is a first for me. Right from the start I was intrigued, and the story line kept me going page after page. I ended up reading this book in one day. Looking forward to the next one.
★ ★ ★ ★ ☆
imaginereader
The book started slow and it was hard to get into. I'd say it took probably 6 chapters before i really got into and once i did i couldn't put it down! Great start to the series will definitely be reading the next book. Highly reccomended!
★ ★ ★ ★ ★
sinda
I have been an avid reader for a very long time. My interests vary greatly when I read, but getting caught up in a series such as yours is such a treat. Wonderfully written, with a fast paced storyline , and characters you just have to love, and root for. I am hoping the second is as good as the first.
★ ★ ★ ☆ ☆
thebleras
It was a fast read and free with Prime books. There are 5 in the series and I don't think it is good enough to warrant the purchase of the other 4. The character development is decent but the characterizations are a little out of sync and some of the names and procouncuations are downright hard. I shouldn't need a dictionary within the book to be able to pronounce character names.
★ ★ ★ ★ ★
jesper kold
Starts slow but not so slow that it makes you not want to keep reading. The build up is wonderful, and the end to the first book was unexpected. Not in the "no way, what no can't be" but in the "no it can't be the end now" sort of way. Nice and sneaky, slowly grabs you and when you least expect it smack you have to get the next story. Love it
★ ★ ★ ★ ★
lasercats
I first got this book thinking I would probably just read a little and put it down, but NO! That is not happened, the book is AMAZING! The writing keeps you enthralled and I am excited to get the next one!
★ ★ ★ ★ ★
eleanore
Tree of Ages is a beautiful, enchanting read from start to finish. As usual, Roethle presents a powerfully written, engaging group of characters who are unique yet believable, and full of secrets! The story is rich with what feels like a true history, complete with vivid language, culture, traditions, religion, and lore. Roethle creates a world into which readers may slip with ease and delight as they journey alongside Finn in her quest for answers, adventure, and maybe even... love? The plot twists will keep even the most seasoned readers guessing. An absolutely magical start to a promising new series; five stars!
★ ★ ★ ★ ★
david martinez
The beginning starts a little slow but it quickly picks up and keeps your interest right to the very end.

Finn, the tree child, wakes to find herself human after spending a century as a tree. She's wakened by Àed who takes her in, cares for her and helps her acclimate to her new state of being.

Finn eventually sets out to find someone who can turn her back into a tree, Àed ostensibly goes along to keep her company. It doesn't take long for them to gain companions but who is to be trusted?

I thoroughly enjoyed this deviation from the Young Adult books I have been reading and reviewing.

There's fantasy and more subtle magic. The magic doesn't slap you in the face: it's more of an innate magic, something that is a part of the person as a whole, than it is black magic vs white magic which is quite refreshing.
★ ★ ★ ★ ☆
n w james
It took a bit to get into this book. The story line is out there, but after the 2nd chapter I was hooked, read the book and am now on Book 2. I haven't finished the series but I believe there will be a lesson in all this. A unique read.
★ ★ ★ ★ ☆
ashley powell
It was good. I selected is from my Kindle Unlimited. I liked is well enough that I got the next in the series. I am enjoying that one as well. I can put it down. I only give 5s to books that I have to scold myself to stop reading.
★ ☆ ☆ ☆ ☆
leslee
The book itself is poorly written and very slow. The characters swing from likable to annoying, heros to villains without acceptable explanations. The lesbian interactions are unpleasant. Couldn't finish the book.
★ ★ ★ ★ ★
tim wu
I've read many many books in the genre and had not come across a character who started as a tree . Otherwise looks like a decent trilogy set.
I'll add more for the second and third books when I figure out more about the series
★ ★ ★ ★ ★
l abdulaziz
The book was a bit slow at first, but then as you got down into the book it was very good actually. The only draw back for me is that the rest of the series is not audible :(, That would also be a Great option for those who would like to avoid the eye strain
★ ★ ★ ★ ★
norie
I read the entire book in one day....I just couldn't put it down! A magical tale unlike anything I've read before. I devoured each chapter and am eager to start book 2!! If you are looking for something new and different, you won't be disappointed with this wonderful story.
★ ★ ★ ★ ★
reilly
Picked this up and couldn't put it down! I love the take on Celtic myths and the characters are interesting with solid growth for key ones. Very few issues with grammar or glaring errors in editing, either. Looking forward to the next one!
★ ★ ☆ ☆ ☆
bonnie
First the positive: It was well edited for the 50% I could force myself to slog through. Okay, let me be up front here. I always find Fae/Tuatha to be boring. The preview I read didn't mention them, so I grabbed the KU copy. It is a tale of a bunch of very boring people wandering around together. The characters have the depth of a dented thimble and the plot is as fast-paced as a catatonic snail.
★ ★ ★ ★ ★
emmanuel avila
Lovely writing that hints at old Irish & Celtic imagery. Can't wait to read the rest of the series! Great characters and character development. I find it interesting how she continues the story through different view points of the different characters. So far, I think this would be interesting to see in film, but of course the books are always better. :)
★ ★ ★ ★ ★
jasmine bertie
I really enjoyed reading this book. It starts off with a tree becoming a young woman which makes you want to know how that happened. Then all the other characters get added and the world building is great. Looking forward to starting the next one to see what happens.
★ ★ ★ ★ ★
sharleen nelson
Once again I have not been led astray by the suggestions of the store. After reading other similar fantasy I was pointed in the direction of this series and am not disappointed! Excellent storyline and beautiful story telling! Cannot wait to dive back in to Finn's adventures!
★ ★ ★ ☆ ☆
ruth stebelska
I enjoyed the general storyline, but the writing is only average. I am hoping the writing will improve across the series. I plan to keep reading and see where the story goes. I give it a B-, but looking forward to seeing an A by the end.
★ ★ ★ ★ ★
steven morrison
Don't listen to negative reviews. Everyone has their own opinion. I loved the book and immediately got the second book when I was finished. The main character seems to develop more in the second book and gain some strength.
★ ★ ★ ★ ★
paolo
anxious for book 3! excellelent character and plot..divine creativity. truly enjoyed. i will keep reading this author.. fantasy with diversity and s redemption very few all dark or all light characters
★ ★ ★ ☆ ☆
uvi poznansky
I really enjoyed the concept of the book. The main character Finn seems a bit lacking. I find myself more interested in the mysterious mentionings of Aed's prodigal daughter. The characters seem to lack dimension. You don't quite care what happens to them but the world is interesting enough to keep you reading.
★ ★ ★ ☆ ☆
daniella calvimontes
Disappointed. I was enjoying the book until I ran into the scene of woman kissing woman, something I felt was a subtle and unnecessary promotion for a lifestyle I personally feel is wrong. Rather than complain to anyone, I simply quit reading, and will not continue with any of Roethle's books.
She seems to be a gifted writer, and the story line was interesting up to that point. I do not feel she had to go that direction - the story was carrying itself very well.
★ ★ ★ ★ ☆
barry ickes
It took me a few to understand it but I was quickly trapped in the story. I specially love reading from the other characters perspective, one sided stories leave so many things unanswered. While still confused on some things I enjoyed and can't wait for the next one.
★ ★ ★ ☆ ☆
mivy james
Different take on a story. Young woman transforms from agree to a woman. Was the tree her natural state or is it a return to a former human state. She collects interesting traveling companions and they all seem to more about her story than she does.
★ ★ ★ ★ ☆
priya
I found the book an accident and was surprised when I could but it down. I love how the characters were developed and come to life. I also like the story and how the story moves within the story. If you like magic, creature, tree girl with powers we are still unsure of,this book is for you.
★ ★ ★ ★ ☆
go ben
This book has good storylines and interesting characters. The more you read the more it draws you in. It reminds me a little bit of Games of Thrown, but without over the top of sex and gores. I can't wait to start reading the next book.
★ ★ ★ ☆ ☆
de lautour
I did my best to enjoy this book but in the end, can't.

I found the story itself to be very interesting but the characters and some of the telling killed it for me.

There were many parts of the book that needed more content and others needed less...I couldn't wait for it to end.

I found Aee and Iseult to be interesting but got tired of Finn and her "tears streaming down her face" emotions. One second she was brave and the next crying... again. She was also "starving to death" all of the time. Yeah, food is important, but it was too much.

The other characters were ok.

This definitely isn't a stand alone book but I won't be finishing the series.
★ ★ ★ ☆ ☆
kalcee clornel
I just struggled with this book. It lacks description and seems to just jump around. I feel like it lacks either transitions or build up. I honestly only got about 2/3rds through it which is not typical for me. I very rarely don't finish a book but this one is just not worth the time.
★ ★ ★ ★ ★
christine kurniawan
I found this book very entertaining. The plot moved quickly but with enough content that I found myself wondering, worrying about what happened to my favorite charterers at the end. Can't wait to read more about them! I would recommend this to anyone, especially to those of us who enjoy a good adventure!
★ ★ ★ ★ ★
nikita
interesting story that was well paced but still has good character development without a surplus of inner monologue. Lots of surprises, twists and turns that could get convoluted at times but the author managed them nicely. Can't wait to read the rest of the series.
★ ★ ★ ★ ★
lisa g
Finally an adventure story that can be shared with the whole family. The book manages to follow a team of heroes through their journey to find the answers to the mysteries that surrounds each one of them. I look forward to the next installment.
★ ★ ★ ★ ★
kathy scholtz
This book reads like an old story your grandma would tell you. It's an absolute treat and was a super fun read! Learning about Finns history was so intriguing and I can't wait to see where the story goes!
★ ★ ★ ★ ★
rachel taylor
I couldn't put this down! The author did an amazing job of showing the main character as a human and a tree. The additions of Tuatha De lore were perfectly placed. I'd love to see it as a movie and can't wait to read the rest of the series!
★ ★ ★ ★ ★
cynthia
This book drew me in from the beginning. The characters unfolded well throughout the story as the layers of the plot unfolded. I cannot wait to see what happens next so I just purchased the 2nd book, which I rarely do. Definitely worth your time!
★ ★ ★ ★ ★
lamine konkobo
The world building in this book is brilliant. Some books just seem to pull me in and this is one of them. It's good to see there are a few more books in the series too. I will certainly be moving on to them.
★ ★ ★ ★ ★
amomentarylapse
An Epic Quest, a slow-burn romance, and a whole host of creatures from Celtic and Cornish mythology. What else do you need? Needless to say I truly loved this book and can't wait to read the next one.
★ ★ ★ ★ ☆
cea person
A tree turns into a woman and the adventure has begun! I am so eager to find out more about Finn's history and that of her companions. The world Roethle has created is enchanting and mysterious. Book two here I come!
★ ★ ★ ★ ★
matthias kretschmann
I bought this book at a bargain price and couldn't put it down! I loved it so much I went out and bought the next two! Characters and plot were great; these books have become favorites. Can't wait for the next one! I have already recommended them to friends!
Please Rate Tree of Ages (The Tree of Ages Series Book 1)