The Wolf of the North: Wolf of the North Book 1
ByDuncan M. Hamilton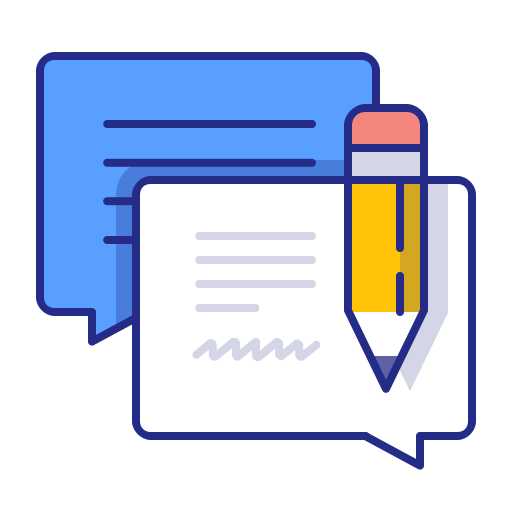 Total feedbacks:20
★

★

★

★

★

★

★

★

★

☆

★

★

★

☆

☆

★

★

☆

☆

☆

★

☆

☆

☆

☆

Looking forThe Wolf of the North: Wolf of the North Book 1 in
PDF
? Check out Scribid.com

Audiobook
Check out Audiobooks.com
★ ★ ★ ★ ★
thelaurakremer
A lot of kindle unlimited books are good, but far fewer are great. This one was spectacular. If you like coming of age in feudal times soaked with honor, duty, and love then this is right up your alley.
★ ★ ★ ★ ★
peren
I voluntarily reviewed an Advance Reader Copy of this book because I'm a great fan of Duncan M. Hamilton. I've read all of his books so far and this one quickly became my favorite book. The 'Society of the sword' was great but 'the Wolf of the North' takes the bookserious of the middle sea to the next level. I seriously could not put the book down and read it almost in one go. The character development of the main character is very interessting. The story is told in storyteller fashion which i personaly like. I would highly recommend this book to every fantasy fan. Enjoy reading!
'I voluntarily reviewed an Advance Reader Copy of this book.'
★ ★ ★ ★ ☆
bmcquillan
The beginnin ofthe story is really great, and I love the storyteller character.
But then the story does not seem to be abke to pick up ; many loose ends, and the main character lack of substance.
Looking forward to the sequel to see if those loose ends get tightened up.
★ ★ ★ ★ ★
kimberley batchelor
I know it seems like all you are seeing are reviews from fans of Duncan Hamilton. This is true. Many of us, his voraciously reading, loyal fans signed up for his advanced reader club and got the opportunity to get this amazing book before the public release. I have read every book thus far released by Mr. Hamilton and have corresponded with him as well. He is a talented storyteller, an amazing author, and a genuinely good person. His works are well-polished ando fleshed out stories that are able to stand alone, or take their place within the series or world in which they are set. This latest book is no exception. An amazing page-turner you will not want to put down. I'very devoured every book by Duncan in one sitting and this was no exception. Do yourself a favor and discover what many of us have come to enjoy. Discover the worlds and characters that Duncan brings to life on his pages. You won't regret a moment!
★ ★ ★ ★ ☆
victor rivera
It's a decent first book in the series and although it feels as though you can guess at what the next thing is going to be, I still have it 4 stars for effort. Let's see if the next book lives up to the premise.
★ ★ ★ ☆ ☆
g l ah has
didn't do anything for me. the characters behave in silly ways, lacking in depth and perspcacity. I mean, these people are dim bulbs at best. what's fun about a book full of dummies and some stone that is apparently worthy of protecting for no apparent reason
★ ★ ★ ★ ☆
julie goss
No problems with grammar, and spelling. Tight, well told story, though certain aspects of it were irritating, as it was completely obvious what was coming next. Still, after finishing it, I did want to immediately start reading the sequel.
★ ★ ★ ★ ★
megan c
Full disclosure: I read a free advance reader copy for review.

Now, with that out of the way, I will say that this book prompted me to purchase more from this author. It takes a bit for me to open my wallet. It was intriguing and a great read.

The characters are well rounded, and the situations they are placed in make wanting to find what happens a necessity. I don't want to give away the plot in a review, but I with highly recommend this book.
★ ★ ★ ★ ★
maevaroots
I'm normally picky, but this book had me turning page after page. The character development, plot twists and unique way of telling the story set it apart from the rest of its genre. A must read for epic-fantasy fans
★ ★ ★ ★ ★
prasad
The beginning was a tad bit slow but around the halfway point of part 1, I was glued to the book to the point I was barely able to put it down. I'm now rather desperate for book 2 to come out because I NEED to know what happens.
★ ★ ★ ★ ★
morticiawbbs
While telling the story from a maesterspeaker (storyteller) perspective can be annoying little interruptions, the author does a fantastic job of not making those scenes last long and they were well placed in the story line.

Loved the book, starting the next one now.
★ ★ ★ ★ ★
matthew yapchaian
Loved the series, only wish he had extended the last book a little bit longer to wrap up the loss ends. The ending felt abrupt and too sudden for my liking. This is of course talking about the series as a whole.
★ ★ ★ ☆ ☆
kauphy
Great writing but I couldn't finish the book. When I read I would rather not get depressed from all the bad stuff that just keeps getting thrown at the characters. I don't want a book that is all happy go lucky but come one something good has to happen! When something ok happens within 50 words there is foreshadowing added in of some more bad stuff.
★ ★ ☆ ☆ ☆
pam rubinoff
This book felt like a prolonged introduction. It could have been much shorter and still communicated just as much. It needs a building plot with a climax and it felt like the ending was abrupt. I'm not sure if I'll read the follow up. Granted I'm comparing to Rothfuss, Wheeler, and the like.
★ ★ ★ ☆ ☆
donna steinhorn
I liked the book but the author has a basic writing style without much energy and excitement! The book was free for me since I have Kindle Unlimited, I will read the next book because I can't start a series and not finish it!
★ ★ ★ ☆ ☆
auntie
A story of a story resulting such that I really didn't get invested in the characters. I found myself skimming a lot to get on with the story. Not a bad story, just not up to par with some of my recent reads. I am unlikely to continue the series, maybe later if I run out of better candidate material.
★ ☆ ☆ ☆ ☆
jessica dietrich
This book isn't for everyone.

Mostly because it really isn't a book. The POV switches every chapter to the point that there is no main character.

This is more like a collection of short stories centered around one village.

You've been warned.
★ ☆ ☆ ☆ ☆
saarah
An intriguing story and well written. So why the one star?
5 chapters in and enjoying it hugely when all enjoyment is abruptly slain by foul language.
Sure such a promising author possesses a vocabulary broad enough to avoid the use of it?
What a pity that an otherwise good book loses readership so unnecessarily.
★ ☆ ☆ ☆ ☆
meridith
Read all three books only to have all the main characters killed off in the end. Don't waste your time on this mediocre work. Found myself skimming over parts just to get past the annoying constantly changing POV.
★ ☆ ☆ ☆ ☆
colette madison
It's a small mind that can't say something without the use of four letter words that are offensive to others. The use of these words are just as offensive as the "n" word is to others. Even more concerning is the influence such language has on our young people who tend to be the largest audience of the fantasy genre. Writers that can't t get their artistic message across without filling it with vulgarities and obscenities should stick to come store sex novels. Such writing is about as creative and artistic.
L
Please RateThe Wolf of the North: Wolf of the North Book 1