The Shattered Crown) - The Brooding Crown
By Meg Cowley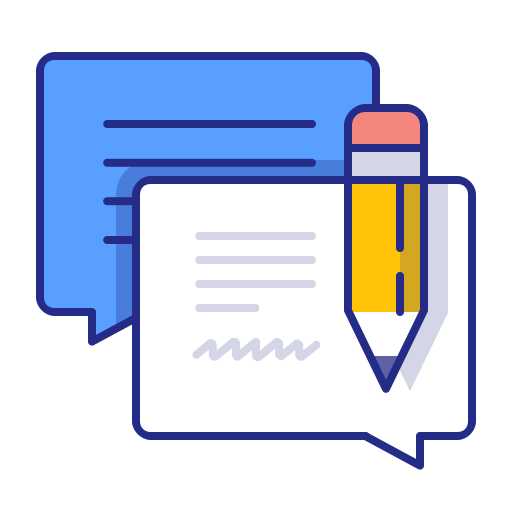 Total feedbacks: 25
★

★

★

★

★

★

★

★

★

☆

★

★

★

☆

☆

★

★

☆

☆

☆

★

☆

☆

☆

☆

Looking for The Shattered Crown) - The Brooding Crown in
PDF
? Check out Scribid.com

Audiobook
Check out Audiobooks.com
★ ★ ☆ ☆ ☆
fredrik k hler
I gave up halfway into book 2. With all the 5 star reviews I expected more, it fell short. Main protagonist, Soren, at 20 years of age seemed like a 12 year old at times and character growth for anyone almost none at all. Only growth was during a self revelation, suddenly a little bit older and none the wiser. Not much world building either. Somewhat interesting, but I thought I already read the books most of the time, dont think I have tho. But my biggest issue was that most things happened with no consequences and everything was too easy for everyone, no risk. I felt bored through it all, cant finish the story and i read an average of 145 books every year.
★ ☆ ☆ ☆ ☆
erick kwashie
Pretty much no proof reading or editing. In this mystical world one of the characters is drinking iced tea. The plot involving Eve should have been edited out. Eve does nothing to help the plot, if there is a plot. Also needed to edit out the Roher sections as this too did not help the story. The dragons were good, but the Elfkin were not, the humans were not interesting.
★ ★ ★ ★ ☆
tdr85
I truly enjoyed this swords-n-sorcery epic fantasy. The characters were fun and engaging, with real depth. The story was well-paced; neither progressing too quickly nor dragging. I really loved how human everyone was; even the King, Soren, while coming across as a little morally-preachy was insecure enough to make it make a lot of sense for who he was. And, he had to face it. It was very well done.

Why I took off one star (well, really, it's one and a half) was because of the horrid editing. There were missing words everywhere, homophones used incorrectly, and incorrect words entirely. As a person who is visualising the story in my mind throughout, I prefer for the correct grammar and spelling to be used so I can really sink into the flow of the story without constantly getting yanked out by my brain providing the wrong mental image based on the words. For example, it's "confidant" not "confident," "whoa" NOT "woah," (I'm seeing this one everywhere these days and it's driving me crazy. It's been "whoa" since at least the 1600s people, catch up) etc. The missing/incorrect words were incredibly jarring and marred my enjoyment of the story. I will probably not read any more by this author unless the editing significantly improves.
★ ★ ☆ ☆ ☆
nikki gourneau
I weep for the future of literature that this got so many 5-star ratings. The idea of this book was good, execution was terrible. Character interaction made no sense majority of the time. A character would be shown to behave one way, then the next chapter they behave completely different. Reactions to situations came out of nowhere. Action would be built up that it seemed there would be a massive battle of some kind, for the antagonist to just run away, or die easily. The author's writing style was fine, and might one day become a decent storyteller, but isn't remotely there yet. Luckily this was "free" through Kindle Unlimited. Would have been a little bitter had I paid even $.99 for this. Just altogether hard to read.
★ ★ ★ ☆ ☆
celeste
It was unfortunate there were so many distractions in this series from the writing and editing. The story itself is engaging and enjoyable but when you're wading through many editorial mistakes it ruins the experience. I also do not like the frequent and random shifting of character point of view. Cowley will have thoughts of one character, followed in the next paragraph by thoughts of another. The flow of the book is definitely ruined when you have to stop and figure out exactly who you're following.
★ ★ ★ ★ ★
prashanth
I have read this series of books twice now and it gets better with each reading. Magical Elderkin, good dragons, bad dragons, good guys and bad guys, battles for life or death. Lay your life on the line for the good of all. A well written trilogy that makes it easy to assume the identities of those we are reading about. Would you want to be King? To make life and death decisions that will affect yourself and all the people you rule, the future of your kingdom? As you progress you will meet great and unselfish people, warring dragons, treachery from relatives, great magic, evil that must be defeated and the satisfaction that good will prevail. This is a series worth reading many times. Just excellent
★ ★ ★ ★ ★
abdelrahman
I love epic fantasies and this trilogy had all the characteristics. A young prince's life was shattered in one night and left him no choice but to flee from his evil uncle. In another part of the world, a young girl who is cousin to the prince, sets out on an adventure to discover what she can do to help, but her path veers off to the world of magic and wonder with the Eldarkind. In the meantime, the prince discovers the world of the Dragonkind. He eventually gains the confidence he needs to go back and face his evil uncle. All these different worlds and characters finally come together in a fascinating and epic conclusion. Meg Cowley truly does an amazing job of world building and character development that keeps you engaged in the story. So many battles, so much heartache and so much suffering physically and emotionally. But the last book in the series ties up everything in a neat gigantic box with a beautiful bow on top! I am doing a happy dance! With this box set you get every book in the series all in one so you don't have to wait for the next one. This saga is a must read!
★ ☆ ☆ ☆ ☆
seth walter
Grammatical Nightmare

The books are full of run on sentences, poor (often incorrect) wording, and spelling errors. The author has an obsession with colons and semicolons. This series is in desperate need of a competent editor.

Examples:
1) "We either sit on the ground, waiting to be picked off by flame, or attacked from above; or we join you in the skies to both protect you and fight with you: tooth and claw, magic and blade."

2) "...the desert breeze blew warm and stifling"

"Whilst" and "swathed" are greatly overused.

The author tells the story using second person and first person views in the same paragraph, often within the same sentence!

I cannot fathom the numerous positive reviews considering how poorly the books are written.
The storyline itself had promise, but the characters are so shallow it's difficult to care about them.

I am a prolific reader and can attest this is the worst writing I've read.
My 14 year old daughter laughed at the author's horrible sentence structure and improper use of punctuation.

Hopefully this honest review will help the author and encouraging her to improve her writing.
★ ★ ★ ★ ★
saebinna
EDIT: The SoftKindle had no problem with the books in individual format, si I'm back to sing this series praises. An enjoyable read with an interesting story that moves fast enough to keep the reader wondering.

Previous review:

I loved the story at least as far as I got in it! But every once in awhile (every 10 books or do). my SoftKindle skips a bit of text obviously. Sometimes I can fix the problem with a font size reduction.

Not this time.

Not a big thing. there are thousands of other books I want to read - Still, I WANTED to read that one. I'll do the storyteller the kindness of d/ling the first book in the series to see of it happens reading it as well and update this review afterward.
★ ★ ★ ☆ ☆
besw
I enjoyed the storyline, the story moved along at a decent pace. I got the book through kindle unlimited so I do not know if other edition have the same Bad editing that this one did. Some places it was just a slight "BUMP" in the story in others it took me out of the story to try to figure out what was being said. Therefore the three stars. Hopefully the author will get it edited to correct the mistakes.
★ ★ ★ ★ ★
rachele
Dragons, battles, betrayals, intrigue, magic: these books have it all. The Caledan Trilogy follows Soren's quest to take back the throne that is rightfully his. But it is not just Soren's story. It's the story of his allies - and his enemies. Similar to Game of Thrones, the stories are told from the perspective of multiple characters whose fates are inextricably woven together.

The worldbuilding is particularly strong in these stories and the author's descriptions of Caledan are evocative and lyrical. It's easy to picture the city of Pandora, the valley of the Eldarkind and the dragons' islands - a world that's easy to escape into. But this doesn't come at the expensive of the action. The stories are fast-paced and keep you turning the pages from beginning to end.

If you're after your next epic fantasy binge, this should be it.
★ ★ ★ ★ ★
shelagh
I'm reading all of the author's books in this series and have never been happy setting them down in the middle of a story to take a break. It's extremely hard to find such an interesting and exciting author who not only writes intelligently but also proves top rated plots, characters and excitement in the stories.
★ ★ ★ ★ ☆
dhana
Enjoyable read. I'm sure this author will get better with time. Perhaps she'd consider another visit to this world, Ziki left a lot of unfinished business.
The only pet peeve I had that really got in the way is the elemental storyline also got lost with the issues that the human world was facing. They aren't even mentioned in the first book. I get the pact is... but if this is b important, it's best to build that end a bit better
★ ★ ★ ★ ★
tudor serban
This was a great adventure read! The characters were quite varied, and the main characters show great growth from their experiences. The plot has several interesting arcs. The world building is fantastic, with many different places described. I would suggest this for any who enjoy adventure fantasy, or just want an interesting read.
★ ★ ★ ★ ☆
suleidy
Overall, the book was good. The problem I found was too many words. The characters were constantly thinking about what would happen if so and so happened. That added nothing to the book. There was too much description of rooms, clothes, etc. that had no bearing on the action of the book. I could probably edit these three books and make one really good one.
★ ★ ★ ★ ★
stef
This is a fantastic trilogy. The characters draw you in and create a rich arena for this saga. The many different perspectives give you a real glimpse of what so many people are like. You cheer and cry and completely get wrapped up in each ones story. And the ending leaves you with hope. I loved it.
★ ★ ★ ★ ★
rehesty
A very good fantasy story. There are dragons with Dragon clan problems, humans with war between kings starting with the murder of the good queen, and the Eldarkind; are the good or as evil as the stories about them. This is a trilogy that will keep you reading. I'd love to read more about Caledan.
★ ★ ★ ★ ★
carlo
If you like dragons and people riding on them this is good reading. This trilogy has that and more, intrigue, and adventure are just a few of things you will read about.
Also a fearsome wannabe king terrorizing a kingdom ,with the help of a powerful greedy ,foreign desert ruler,with thoughts, of his own treachery.
Both thwarted by a trio of alley including humans ,dragons,and a race of elves bound together,in a pact to save the world from evil elementals,
There's even a little romance.
★ ★ ★ ★ ★
salimah
I really loved the Dragon descriptions which feed your imagination. Reminds me of Ursula Leguin Dragon chronicles I read years ago. The tale has a medieval essence that pulls you into the plight of being a young king and how he earns his kingdom. A well crafted story and hard to put down.
★ ★ ★ ★ ★
haania
I enjoyed thoroughly the dragons with their personalities . For some reason the second book dragged for me... The third picked up pace and I enjoyed tying everything together for a good ending. Thank you Meg Crowley.
★ ★ ★ ★ ☆
heather kerrigan
*I received free copies of each of the books in this box set individually. The decision to review and my opinions are my own.*

The Tainted Crown

The Tainted Crown dives straight into a conflict: betrayal and usurption, blood and violence. The narrative splits into two threads, with two main protaganists and the divergent threads mirror each other neatly: Prince Soren, on the run, seeking allies with the legends of his homeland in a fiery, desolate waste; Lady Eve, escaping her bounds, seeking allies with the legends of her estranged family in an light, airy idyll.

Of course there are battles, and magic, and dragons galore. The antagonist, Zaki, is so evil he brings to mind the classic vizier trope (always best portrayed for me by Jafar in Disney's Aladdin!). The ostensible main quest is for Soren to win back his crown, and for love to trump politics for Eve, but the reader (especially any reader who has also devoured The First Crown novelette - sold separately) is very aware that there is much more at stake than the character's happiness, freedom, or even the peace of the kingdom. There is a bigger, overarching evil looming that will put usurper Zaki's machinations into stark perspective.

There are some lovely unique touches: my particular favourite was the dragon throne. I love the idea of a rulership needing to be legitimised by a higher authority, but it also opened up interesting questions for me about what morality that authority is based on, whether it is infallible etc. I also loved the foray into the retreat of the Eldarkind (the Celedanian equivalent of an elven race), the exploration of their magical powers and their societal structure. The only slight gripe is that they are almost TOO perfect (and therefore a little bit smug/sanctimonious?). In comparison the dragons have more 'humanity' in them, with their sibling bickers and youthful rebellions.

Another nice touch is the 'army' that Soren raises to retake his throne. I don't want to drop a spoiler here, so I will just say that I really liked the confirmation that it isn't just mystical signs and legends that make a true leader, but their relationship with the kingdom and the people therein.

This is obviously the first novel in a series, so it doesn't end neatly wrapped up with a bow on, but there is a conclusion to the shorter plot arcs explored, whilst leaving the threads trailing for the next novel to catch hold of. Overall a great start to what I hope will be a long new series for my shelves!

The Brooding Crown

The Brooding Crown is the second in the Caledan series and the strongest so far. I feel you would definitely need to have read the first book, The Tainted Crown first, and strongly recommend reading the short prequel, The First Crown too, as that sets the legendary history behind the whole plot.

While The Tainted Crown introduced us to the main players and their initial challenges, The Brooding Crown develops them much further, rounding them out into deeper and more complex people, and thereby making their reactions to their new situations less predictable. In this novel, Soren has apparently suceeded in his mission from book 1, but rests uneasy and has to fight for what he already thought he had won, whilst finding out that there is more behind ruling than simply winning and wearing the crown. Eve has to face the consequences of being a female in a patriarchal society as she is matched up with a suitable husband and has to decide whether to follow her heart to the man she truly loves, or follow her heart to the strength and freedom that comes from realising her own true potential: much more interesting than the old head vs. heart battle!

We also see a deepening in the character of Zaki in this installment. Previously he was somewhat of an evil cypher (I compared him to Jafar from Disney's Aladdin!), but with more of his point of view coming through we get to understand him much better, and whilst he remains thoroughly unpleasant, the greater understanding unavoidably creates more empathy towards him. This in turn made me question the character's labelling of Bahr as purely evil: is anyone truly 'pure evil' once we can see through their eyes and understand their feelings and motivations?

I was interested that rather than mirroring each other this time round, Soren and Eve's stories seemed to be on opposite paths; with the odds turning against Eve's fight as they improved for Soren. However both suffered great losses in their journeys, and it is becoming clearer that the fate of Caledan will rest on their individual endeavours without as much support as they hope for or even need…which makes it all the more nerve-wracking; especially as we see the 'older and wiser' societies of their allies, the dragons and the Eldarkind, respectively splintering and fading.

Overall this is a great second installment in the Caledan series and really moves things along in terms of plot and character, whilst also stepping it up a notch: tougher decisions, bigger dangers, more complex morality. I look forward to the climax of this series with great excitement.

The Shattered Crown

I paused approximately halfway through this book and put it down. Not because I wasn't enjoying it…I was. I had to stop because I was so caught up with the injustice on the page that I needed a rant! Luckily no one was home to see me striding up and down, finger jabbing the air as I expostulated about intolerance and prejudice, and not helping those in need because they are different and unknown and therefore to be feared and hated. It all just hit a bit too close to home with the current political climate.

Then I started thinking. Ranting was no good. I wasn't achieving anything. I was being too much Barclay and not enough Eve or Soren! So I actually got off my metaphorical backside, put my time and energy where my mouth was and started contacting volunteering opportunities in my local area, and quickly signed myself up for a few before I lapsed back into my customary apathy.

So I can honestly say that The Shattered Crown made a real-life impact for the better!

That noted, it is also an excellent fantasy read and the perfect finale for the Caledan series: two apparently indestructible foes; allies so far at odds with each other that they struggle to find any common ground; and a solution that will only work if they can unite despite it all. Let's just say I picked it right back up after I got off the phone!

I particularly liked the addition of the bond between Myrkdraga and Lorellei and how that began and developed, as a perfect example of how deep-seated prejudice can be overcome by proximity, understanding, and shared adversity.

It was also interesting to see how Eve and Soren grew from the first to the last books, as their outlook and decision-making skills displayed greater maturity and wisdom. We saw them develop from naive teens to strong and stable rulers, and that brought with it a sense of almost parental pride in their journey; we saw them grow up.

Finally, the overall pacing was well set, so the tension built up to the climax of the action, then the resolution was complete and left the reader feeling satisfied and 'finished'. There is an especially touching closure for one of my favourite characters of the whole series (no spoilers here!), which got me quite emotional, but in a happy way because it felt right. For the majority of the characters though, it was clear that their world would continue on without our observation. I much preferred this balance to leaving too many loose threads trailing, or severing them all and wrapping things with a bow on top…a few minor issues outstanding, but with the confidence that the characters are now equipped with the skills and experience to face whatever else comes.

(Reviews by Steph Warren of Bookshine and Readbows blog)
★ ★ ★ ★ ★
nurul zafirah
Great series, delivered all that it promised. Lots of action and twists and turns-unpredictable. Love the way she gets into the characters minds and involves you in their thinking. Excellent writer, will be looking for more from her.
★ ★ ★ ★ ★
moonacancino
A brilliant piece of Fantasy.When a Queen is murdered at the start of this epic story.It starts a chain of events that will capture your imagination.And you wont want to put down this fast paced Adventure . Till you reach the last page in book 3.If you love great battles with Elves Humans and Dragons.Lots of twists and turns. Then this great piece of well written Trilogy of Books is a must for any collection.
★ ★ ★ ★ ★
wisam
Great read, believable characters with human faults and doubts. Liked the interaction between dragons, elves, and humans. Would have liked to see Eve involved in more of the action at the end. Likely in the sequel? Looking forward to reading more from this Author.
★ ★ ★ ★ ☆
navid bozorgnia
Enjoyable read. Quick paced book great for exploring the realm of dragons, magic and humans. The final book provides good closure and ties up almost all the loose ends. The ones left open were trivial.
Please Rate The Shattered Crown) - The Brooding Crown