The Bone Witch
By Rin Chupeco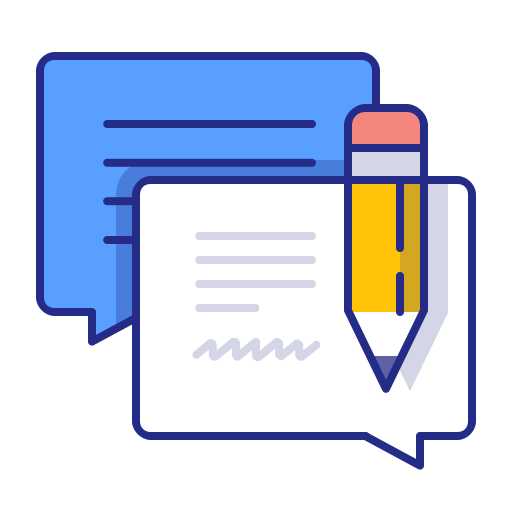 Total feedbacks: 75
★

★

★

★

★

★

★

★

★

☆

★

★

★

☆

☆

★

★

☆

☆

☆

★

☆

☆

☆

☆

Looking for The Bone Witch in
PDF
? Check out Scribid.com

Audiobook
Check out Audiobooks.com
★ ★ ★ ★ ★
matthew hancock
The cover drew me in with its stunning beauty, but the awe did not stop there. I was very intrigued by this well thought out world & its characters. There was so much to learn along this journey, my mind happily soaking it all up like a sponge. This being one of the few necromancy themed books on my shelf I truly enjoyed Chupeco's spin. So intense & full of wonder, emotion, & a glimpse into an unfamiliar culture with an added darkness that brought fear & heartache.
As with all new worlds we have much to see. I felt what the characters felt & I worried about their future. The flow was fast & furious with a few slower points, but I believe we needed this for this particular story to unfold fully. The old world feel comes through splendidly while the magic transcends us deeper into the unseen side of things.
A terrific YA book that I can eagerly share with my kids & I look forward to reading more of myself!
★ ★ ★ ☆ ☆
carley
The cover of this book captivated me and was the original reason I chose to request the novel. It is beautifully dark, with purple hues and the skull right in the center, like a warning to anyone entering. Unfortunately, though the contents inside do oftentimes match the atmosphere given off by the cover, I found myself bored throughout the middle of the book. While there are parts that certainly make reading the middle worth it for the end, much of it felt easily skipped. The descriptions of daily life, while good in moderation, seem like the majority of the novel and cause it to drag. I wanted more action, more daeva fighting, but these were much smaller sections of the book than I had thought would be the case. The comparison to Memoirs of a Geisha is warranted with the descriptions of becoming an asha, but it is not nearly as captivating as Golden's work.

In addition, the characters did not feel as well fleshed out as I would have liked. Many of them feel one-dimensional, or had character traits described but not shown nearly as much in their actions. While Tea was definitely rebellious and strong-willed, I had a hard time connecting to her even though she is the narrator of her own story. Oftentimes, she felt almost bland to me, even though she has the coolest magical skill set and could raise people from the dead. I had an easier time connecting to her protective, yet stoic older brother. And her love interests? Flat throughout the majority of the novel.

However, the strength of The Bone Witch falls in its worldbuilding. I loved the descriptions of the heartsglass, the drawing of the runes for the magic system, and the demonic daeva. While the countries fall on real-world examples to help flesh them out, they still feel alive from the information we are given about them and seeing their people populate the novel. There are even old myths and an age-old conflict that help make this world feel vibrant. I especially enjoyed how most of the countries did not have much in the way of Western influences, and how the asha are like fighting geisha. Even the description of the food veers away from fantasy norms. Chupeco does a wonderful job at making her world, while familiar in many ways, feel atypical in a Western fantasy dominated market.

Due to the middle of the novel's slowness and the flat characters, even though the worldbuilding was strong I give The Bone Witch three out of five stars. While it does end on a cliffhanger of sorts, because I did not connect with Tea as much as I would have liked, I will not likely be reading the next book in the series. With characterization being so important to me, I wish she had as much life to her as the world around her does.
★ ★ ★ ★ ★
samantha rahming
A young girl named Tea, lives quietly with her family in a small village. Her life is ordinary except for her love of reading and her thirst for knowledge. Tea reads tales of magic-wielding Asha, who fought wars against the Faceless, dark witches and fearsome creatures. Magic is accepted in her world and her sisters possess magic of a benign nature.

But Tea's magic is very strong and she inadvertently raises her brother from the dead. This ability propels Tea forward into the select group of Asha witches known as the Bone Witches where she is taught to control this exceptional skill. These witches are feared and dreaded. They are also highly regarded as valuable assets for the protection of the world.

While Tea prepares herself for a life protecting everyone, dark forces are preparing to destroy her. Tea must learn to protect herself as well as her fellow Bone Witches in order to fulfill her obligations.
★ ★ ★ ★ ☆
hanlon smith dorsey
4 STARS

I was so excited to find out that I had been approved by NetGalley to receive an eARC because I have been dying to pick up The Bone Witch ever since I saw fellow bloggers rave about it. It took me a while to dive into the book since I just haven't been in the reading mood (I blame winter) but I'm so happy that I was finally able to get around to it!

It's safe to say that the daeva sunk their claws in me and held me captive throughout the entirety of the book. The storytelling is intoxicating and leaves you wanting more.

We start off by learning that Tea has unintentionally resurrected her brother, Fox. The usual, you know?! It's here that she, along with her family and village realize that she is a Dark asha. They are also referred to as being a bone witch. While there are "normal" asha that have the ability to wield the elements such as earth, water, wind, and fire, bone witches are gifted with necromancy (i.e. death). Bone witches play the most important role in society, which is to resurrect the daeva every 10 years and put them to rest immediately after. There are very few bone witches alive because this process takes a great amount of power/energy, which can lead to a shorter life span.

Luckily Tea has a mentor, by the name of Mykaela, who guides her through what it entails to be a Dark asha. Tea did have to abandon her family, except for Fox because he is her familiar, to go be an asha apprentice but she did gain another family in return. I absolutely loved seeing how Tea's relationship with Fox grew; not only because they're family but because of the bond they now share. I also loved how Tea bonded with Mykaela, Polaire, and Althy and how she grew to view them as her sisters over time. There are also hints of a possible love interest(s) but it doesn't take priority over these "familial" relationships, which is fantastic and am all for it. There needs to be more books where the spotlight isn't focused on the budding romance.

At the end of every chapter, there is a very small, 1 to 3 page section in which it alternates from the past, told from Tea's perspective, to the present, told from Bard's point of view. I have been hearing a lot people say that they didn't particularly enjoy these sections, which is totally understandable but I thoroughly enjoyed them. I will say that it does get confusing at times since there are still pieces of information that we are missing, therefore, we don't really see the whole picture nor can we grasp all that is happening in those small sections. I personally found those to be the most entertaining and gripping parts! They captivated me and had me reading chapters faster just so that I could get to them and learn more about what the hell was happening.

There were times in which I was completely enraptured by the story and there were times where it felt like the story was dragging on for eternity. This was mainly due to the fact that the majority of the book takes place in the past, meaning that we see Tea's journey from being a 12 year-old, asha apprentice to her becoming a full-fledged asha at the age of 15 (by the way she is 17 in present day). It was packed with descriptions, world building, and info dumping. By no means am I saying that this is a bad thing, in fact, it is excellent and it helps us imagine the world easier but it should be done in moderation. There was just too much detail/information in my opinion and it made the first half of the book feel excruciatingly long. It really wasn't until the latter half that things started to pick up and that we caught a whiff of an actual plot.

We find out very early on that Tea has been exiled and that someone she loves has died, hence why she is seeking revenge on the kingdoms. It isn't until the end that we find out who this someone is and although I had an inkling of who it was in the back of my head, it still came as an utter surprise when it was revealed. I can't wait for the sequel to come out so that I can find out more about what happened in those two missing years of her life (15 to 17).

With everything being said, I did consider DNFing this book early on but I pushed through and it turned out to be the best decision I could have made. The last half of the book totally made up for the first half, so if you find yourself in the same position as me and are debating whether to continue or not, please do! You won't regret it!
★ ★ ★ ☆ ☆
mayee
This cover is amazing! Isn't it? I absolutely love it. The description of the book was so promising too. I love, love, love YA fantasy and this had all the makings of something that could be amazing! Unfortunately, I found it pretty boring. I just couldn't get into it. Every now and then I'd get to part with beautiful prose. The descriptions were just lovely and I could picture the entire thing perfectly. However, the story moved too slowly. It took a long time before I finally figured out what the plot was. I really wanted to love this book, but I couldn't. Now, on the bright side, it really is a great story! The characters are wonderful, the plot is well developed, and the overall storyline is original. If it had moved faster, then it probably would have gotten five stars from me.

I give it three stars, simply because the story moved so slowly that it was incredibly hard to get through.
★ ★ ★ ★ ★
kathleen mccarthy
The Bone Witch by Rin Chupeko
First – I received this book for free through Netgalley.
I don't write this lightly, but I truly enjoyed this book. The prose, the style, the world – and not least the story.
Tea is a special girl. She is a dark Asha, a Bone Witch. Much like Harry Potter, Kvothe, Vaelin al Sorna and many other fictional heroes, she is trained by adult Asha (that could just as easily have been Wizards, Professors or Masters). Basically, at first glance, it is a coming of age story. I'll make no excuses; I love a good coming of age story. The story-telling is reminiscent of Patrick Rothfuss' Name of the Wind. A bard visits the main character, and asks her to tell him her story. Among Tea's memories are brief interludes of the real time happenings between Tea and the Bard.
As indicated above, I have read many a story relating the humble or less humble beginnings of an extraordinary fictional hero. But very few of these are women (I did not say none of them were, just very few). But the world Tea enters is one of female Asha – a kind of hostess - wearing very elaborate dresses, jewellery and make up, all interwoven with magic. Magic to make one appear more beautiful, more diplomatic or less clumsy or anything else you can think of. But these Asha are not just hostesses to the rich and powerful. They are also proficient fighters, and have shaped the history of the world they inhabit. Magically inclined men are Deathseekers, and their only path is to fight for their countries. They seem to be less powerful than the women.
Tea is however no ordinary Asha. She is a dark Asha, a Bone Witch. She can raise the dead, and unsurprisingly, Bone Witches are not everyone's favourite Asha.
Now, I wish I didn't have to wait – not just until March 2017 for publication of The Bone Witch – but even longer for the actual sequel. I cannot help but look forward to the next leg of Tea's journey. But you'll have to read the book to discover how this particular coming of age story distinguishes itself from other books of the same genre. I would love to flesh out all the reasons I find it different – good different. But in doing so, I would have to reveal parts I should really keep to myself.
What I would say however is this; Rin Chupeko writes beautifully. I could almost smell the blossoms; feel the breeze from the dancing Asha and see their silk hua (apparently a dress that looks much like Mulan's – if my google search of "hua dress" is anything to go by).
Don't discard this book because of the beautiful women, their dresses and make up, their dancing and singing. Trust me when I say, there is grit. Well, maybe not grit like in the Raven's Shadow. Tea is not Vaelin al Sorna, but if I can read – and truly enjoy Vaelin al Sorna's story as well as Tea's, then why shouldn't you?
★ ★ ★ ★ ☆
noora
I wanted a fantasy to remind me that my imagination is limitless, wanted a fantasy that showed me something fresh and exciting.

I found my expectations met by The Bone Witch, a fantastic story with an incredibly imaginative world, filled with magic and giant skeletal monsters, people who wear their heart around their necks, and a girl who became a villain.

Chupeco's storytelling is vivid and beautiful; she has a masterful way of words that just make the magic and world light up in your mind. The way she gave her world, myths, beliefs, and people life was wonderful. The subtle discourse of politics was fantastic, particularly how the narrative explored the constraints of gender roles and sexism, and the Asian influences that shine through the worldbuilding was refreshing to read.

The character development in The Bone Witch is subtle and fantastic. The narrative voice is powerful, and her journey is shared with the reader; as Tea learns more about the world and politics of asha, begins training as an asha, and takes upon the responsibilities as an asha, we too learn about asha. I connected with Tea effortlessly – I shared her distrust with others, I shared her outrage at injustices, and I shared her joys when she succeeded. And as we learn more about the asha world, learn more about the inequalities and the terrible burden bone witches must inevitably endure, I sympathized with Tea. This contrasts wonderfully with the story's dual narrative – one, when Tea begins her life as a bone witch, and second, when Tea is older and telling her story.

The Bone Witch is wonderful. I feel so, so immensely excited to read the sequel, The Heart Forger. I say this often, but if there was ever a time I wanted you to believe me, believe me now: I cannot wait to see where Chupeco will take Tea's story next, and I cannot wait to return to the land of The Eight Kingdoms.
★ ★ ★ ★ ☆
maureen miller
I really wasn't sure what to expect from this book but I was drawn in immediately. The story goes back and forth between present day as Tea talks to the Bard who has come to learn her story and the past when Tea first learned that she would become a Dark Asha.

Chupeco has created a rich world with many layers and political intrigue. Magic is common but the gift of the Dark Asha is looked at with fear and disdain. Tea's back story is interesting and slowly builds you up to present day. You watch her grow from a scared 12 year old who accidentally raises her brother from the dead to a skilled kick ass woman at 17.

There are many different themes throughout the book that really seem directed at following your own heart and not so much what society thinks you should do.

I really liked this book and look forward to the rest of the series.
★ ★ ★ ★ ☆
ann aka iftcan
Every once in a while, I stray from historical fiction to venture into the world of Fantasy. This particular fantasy novel is for young adults and delves into the themes of magic and resurrection. The main character is named Tea and she is born into a family with magical abilities - hers is raising the dead. Her unusual talent thrusts her headlong into conflict with much darker forces. It is up to save the world.

The story unfolds through Tea's point of view as she talks about the past and future. As with most fantasy novels, the first third or half of the book moves along at a slower pace in order to introduce aspects of a new world and unusual characters. The ending culminates succinctly and will urge readers to read the next installment.

Definitely recommended for young adults in your family who love lyrical fantasy!
★ ★ ★ ☆ ☆
mischelle
This book is really two story-lines converging. In one, young Tea is learning to control her new magic without letting the darkness in. In the other, the Bard is recounting his meeting with the infamous and very powerful outcast witch (a mature Tea) and what he has learned about her life, So, did the darkness win after all?

The world, the magic, the beasts…all captivating. There are parts where this story moves very slow. Chupeco's prose is resonant, replete with such detailed description that readers finds themselves meandering along for some time before being reminded that there is also a plot.

Sometimes it is amazing, and sometimes it is just boring.

A copy was received from the publisher in exchange for an honest review. This review and more at annevolmering.com.
★ ★ ★ ☆ ☆
andrew warren
Despite adoring the language and the world building -- I'm not sure exactly why -- this just never clicked for me. Ultimately, my ratings end up something like:

Writing Style: *****
Characters: ***
World: ****
Pacing: **
Plot: ***
(Overall, 3.3)

The world is lush and well thought out, though I did want either a little more or a little less originality, as the melange of Asian cultures (heavy and transparent Japanese influences but also lots of Indian and some vaguely European High Fantasy) left me wondering how things came to be. However, when I set that aside I enjoyed the world and the author definitely knew it well.

Character wise, I liked but didn't love young Tea - she seemed to be used as a point of view to the world for the reader, sometimes. I got a sense I WOULD love older Tea, but the story took so long to get to how she came to be the way she was that I kept putting it down and not thinking to pick it back up.

Overall, I really enjoyed the writing when I read the book, but never ended up wanting to pick it up again when I took a break, or found it a book I couldn't put down. So, a good story for someone with more stamina I think. I am POSITIVE there are lots of people who would love this (and clearly are!), I just wasn't that person.
★ ★ ★ ★ ☆
hanif
This was a slow burn of a novel. Every chapter was just another taste of a very detailed and atmospheric story. It's written in a very old fashioned way of story-telling, through the perspective of a character retelling her experiences from memory, rather than as they happen. I found myself eagerly pushing towards the snippets of her present-self that is only glimpsed at the end of each chapter, rather than being caught up in the storyline that takes place in her past. It was heavy in the description of the culture and visuals of the world, which were gorgeous, but there just wasn't enough action for me to focus on it for long periods at a time. However, the ending left me wanting so much more from this character and the world she lives in, that I am already highly anticipating the next book. If this was just a stepping stone to a greater plot, then I'm completely on board.
★ ★ ★ ☆ ☆
sarah funke donovan
This was a pretty interesting book. This book is told like The Name of the Wind. A person comes to interview Tea and the chapters alternate. The ones in the present and the ones of Tea telling her story. I had a hard time keeping my attention on Tea's story though. I don't know if it was my state of mind (I was super stressed from life while reading this) or if it was the writing. I liked learning about the asha, but they really seemed to be an escort service and that kind of rubbed me the wrong way. Or that's the way they were portrayed anyway. Will I keep reading this series? Yes! I want to know more about how Tea got exiled. I want to know how her love became her love. I want more from this world.
★ ★ ★ ★ ☆
maziyar
I choose to pick this book up right around Halloween as the cover is super creepy and what more appropriate then reading about a girl coming into her powers of a Bone Witch. I really loved the pacing of this story and it a book one in the series the author did a fantastic job of setting up how Tea comes into her own as Bone Witch.

Parts of it did seem rather mundane and boring but the who depth of her connection with her brother as her familiar, the sadness of being ostracized for raising her brother from the dead and the description of the clothing and progression of her training was fascinating to me. I really felt like the author put a lot of effort into pulling us into this world of hua and tea houses. I really like the description scene with the dragon towards the end of the book and the ending was a total surprise for me. I am looking forward to the next book.
★ ★ ★ ★ ★
rachna mehta
Loved this book! I was unsure at first, the beginning was interesting, but was unlike anything I have read in a long time. After a chapter or two, though, I was hooked. It was like diving into a beautiful world of the magical "asha", the revered female wielders of the elements. However, the book follows the coming of age of a young girl, Tea, who has the less respected powers of the Dark. This "bone witch" is a quick learner and thinks for herself, although the teachings and traditions of the elders do not allow the latter. A bit of a passive rebel at first, she has romantic feelings for someone above her in social status--which is nearly forbidden as the local history has had terrible results from a similar situation. Lady Tea strongly advocates for changing some of these ways--in a kind of modern cultural reflection--to allow for acceptance of her friend who does not fit the outdated gender roles. Beautifully written, The Bone Witch describes--with vivid detail--every nuance of this imaginary world and all of its kingdoms. I loved being there and I wanted more, but unfortunately, the book ended before I wanted it to, so I am looking forward to the sequel!
★ ★ ★ ★ ★
elise conner
I was sucked into this book right at the beginning. I love how it went from present time to how it all started and back and forth through out the whole book. Tea is a bone witch and in here world that is not the best thing in the world. She works her was up to become an asha and this books tells how that happens while also giving you a glimpse to what is happening right now. I had a nice surprise at the end and hope the next book explains how that surprise comes about. I can't wait to read more of this series.

*This is a gifted copy from NetGalley for my honest review*
★ ★ ★ ★ ☆
brian sierer
* I received a free copy from NetGalley for an honest review.*
The Bone Witch by Rin Chupeco, started slow and it took me a while to get into it. The story alternates between the past and present, but it is easy to tell the difference. By the end though, it left me wanting more.
The story follows Tea, who discovers that she is a bone witch when she accidentally raises her brother from the dead. This leads to her going to train with a mentor to learn how to control her powers.
The majority of the story is about Tea learning to become an Asha. The Asha are like Geisha, and use their magic to earn money for the house they belong to by entertaining patrons. Since bone witches, or Dark Asha, are rare, Tea's training is sped up. The Dark Asha use their powers to stop Daeva, think demons, that terrorize their world. Tea's mentor is one of the few Dark Asha left and it is taking a toll on her health.
Overall I really liked this book, but only gave it 4 stars because of the slow start. Tea is an interesting character. She is strong, not spoiled, and feels real. The world building was done well.
I look forward to reading the next book in the series and would recommend this to fans of Shadow and Bone, The Crown's Game and Throne of Glass.
★ ★ ★ ★ ☆
laura mackay
***I received and ARC through Netgalley***

The world was just so unique. I fell in love with the magic system and the land, but especially the magic. It was just so intriguing I couldn't get enough of it.
One of my favourite aspects was the heart glass. I want a heart glass. That would just be so cool!
I always find necromancy an interesting topic in a book. No matter what happens, some dead people are coming back to life, so it should be interesting.
It wasn't the best book ever, but it was really a good start to the story.
Overall, I think the author did a great job and I can't wait to see where she goes with the series. Consider me intrigued.
★ ★ ★ ☆ ☆
dana g
I wanted to love this book, I really did, but I could just never really get into it. The beginning was great, but it quickly faded off for me. I usually love world building and amazing descriptions, but I felt like that was all this book was. If there was really a plot in there, I missed it through all of the descriptions. Overall, it's not a bad read, just not one that really grabs you, pulls you in and doesn't let go. Maybe at another time in my life, I would have enjoyed it more. I have heard great things about this author, so I do plan to check out her other books in the future. A huge thank you to NetGalley and Sourcebooks Fire for the review copy!
★ ★ ★ ★ ☆
stacey schoeffler
I will agree with the assessment that nothing much happens. The author is building such a complete and different world that the reader has much to take in. This bothered me off and on, but wasn't a huge concern until I realized how close the end of the book was and how the story hadn't exactly started. This entire book is just prelude to the story of why Tea now feels compelled to tear her world down. It's odd to finish a book and realize that not only is there more to the story, but that you don't really know what the story will be. You only know the end result. Very odd.

We don't even know the identity of the other boy to whom Tea will be attracted. That in itself, is a fine bit of work with her meeting 3 boys that day and only later finding out their identities.

This is masterful storytelling and I can't wait to read more.
★ ★ ★ ☆ ☆
brad duncan
I found the world building wonderfully intricate. I loved the characters of Fox and Tea and their close relationship as brother and sister. Tea is a Bone Witch aka a dark asha similar to a superhero Geisha who kicks ass with magic. The first half of the novel moves quickly, but then I kept waiting for something spectacular to happen, and I kept waiting and waiting, and finally, I skipped to the end and found what I was waiting for won't happen until the next book. Still, I think fantasy lovers middle school and up will enjoy it for the detailed world and character of the bone witch.
★ ★ ★ ★ ☆
rgaia
Tea is spirited and fearless (even to the point of recklessness) and she must constantly control and battle the dark magic within her. This struggle forces Tea to mature quickly, as those with great power and responsibility are aware. Her power is terrifying and dangerous, so her control is paramount for both her survival and those around her. There is a tenuous balance between the seduction of power and constraint. The exploitation of power is explored to test Tea and she embarks on a task to redefine the rules of the world. Her journey does not end with the last page, in fact some would say that it is only just beginning.

Disclaimer: I received this book in exchange for an honest review from Netgalley
★ ★ ★ ★ ★
ann general
A magnificent read.

Bone Witch is the first in a new series and it's good to know there will be more of this calibre.

The world building was easily believable. The story telling impressive, not everyone can pull off first-person so well with a balance of telling and showing. Impressive.

There were some editing oversights but barely enough to list on one hand. Again, impressive. I look forward to the opportunity to review the next installment: Bone Coven.

A chosen read for a review trade. And my own two thumbs up.
★ ★ ☆ ☆ ☆
jo dunn
I was really intrigued by the idea of this YA fantasy, but it fell sadly short in execution.

The novel opens with the bone witch of the title, Tea, being addressed by a teller of tales who wants to tell the story of how she wound up alone, despised and in exile. So Tea begins to describe how she discovered her magical ability to raise the dead and how she trained to be a special type of witch called an asha. The book moves back and forth with every chapter between the present-day conversations between Tea and the storyteller and Tea's account of her past life as an asha, showing how her past has led her to where she is now.

At first, I was intrigued by both the structure of the book and the descriptions of the world of the asha. The idea that Tea was telling her story to someone else was an interesting device, because it interspersed her description of her life with his perceptions of her and her actions. Also interesting was the description of the ashas' training. That training included singing, dancing, and the art of conversation, which made the asha seem something like geisha—but geisha with combat skills and magic. The descriptions of the ashas' clothing and hair ornaments, as well as their paid meetings with influential citizens, also reinforced that similarity. Warrior witch geishas! What a cool idea!

However, as the story went on, I became more and more impatient because there was . . . so . . . much . . . detail. I'm normally a fan of extensive world building, and I don't mind books that take a slower approach to unfolding the life of the main character. (Robin Hobb's Assassin series is a good example of how that can be done well.) But so much was said about the minutia of Tea's training, and so little of note actually happened, that I found myself struggling to keep reading.

The structure of the novel didn't help, either. In part, that was because the framing chapters slowed the development of the main part of the story. The framing chapters also clearly indicate that something momentous happened in Tea's life to lead to her exile, but then every chapter was more of the same with her training (with a little bit of action thrown in here and there). The reader doesn't get an answer about what happened in this book at all, in fact; there's clearly much more of Tea's backstory coming in the next in the series. The only significant detail that the reader does learn by the end the novel is which young man she meets becomes her true love. (There are a few possible candidates.)

Between the overabundance of detail and the drag of the framing chapters, I had difficulty finishing the book. I'm actually not sure why I didn't stop reading, except I wanted to find out how Tea wound up being cast out from the community of the asha—and then I didn't get that.

You might give this book a try if you enjoy leisurely paced fantasy novels that are beautifully written in terms of the language used by the author. I wouldn't recommend it otherwise.

An eARC of this novel was provided by the publisher through NetGalley in exchange for an honest review.
★ ★ ★ ★ ★
wina k
Wow! This book left me wanting so much more!!! What a plot twist and a cliffhanger. I need book 2 like right now! Please.

At first it was slow for me, the writing is beautiful and very descriptive. Very colorful. Once I resigned to reading it, I was hooked.
Tea, she is special to me, I just love her. Even in the inner monologue of the book, her accounting to the bard. I feel sympathy for her rare situation, but she no doubt rises to meet every problem with the utmost grace!
The ending got me, I was surprised at who stood by her, and I need those details right away!
★ ☆ ☆ ☆ ☆
caity murray
With a spellbinding cover that lures readers right in The Bone Witch, mixes fantasy, witches and geishas all into one. Told in two narratives of past and future, readers will be able to read the past as if it is currently happening, while also having the events and the emotions redefined in future narrative, opening the door to confusion on who the actual narrator is.

Slow paced and overly descriptive, the storyline suffers from an over inflated amount of words without any direction, which just adds unnecessary bulk. With its lack of drama and angst to hold it together, along with the confusing love interests and lack of concrete connections, I found myself very confused half way through on which direction the story was going.

While the story went on longer than necessary with too many extra elements, the story still has boundless potential and would be a good match for a reader who enjoys descriptive scenes and taking the time to break down the story structure.
Author, Rin Chupeco's writing is very beautiful and full of life, she can transform a scene into something vivid, opening up this book as a possible recommendation for fans of geishas and fantasy.

Excerpt from my weekly newspaper column: For the Love of Books-Dixon's Independent Voice.
★ ★ ★ ★ ☆
r0ghaye
*I received an ARC from Netgalley. This is no way impacts my review.*

I want to start this review by saying that some people are confusing The Bone Witch with The Black Witch. The Black Witch is a horribly racist book due to be published in May despite many being very vocal about how problematic and hurtful it is. The Bone Witch, however, is a beautifully diverse book that you should 100% pick up.

I actually struggled with The Bone Witch a bit at the beginning. The book alternates between present day, where Tea is living alone in exile and telling her story to a bard, and the story of how she came to be so feared. Something about that style just didn't resonate with me at first. It took a little while for me to be able to immerse myself in the story, and I know a number of other people have had these same feelings. That said, I am SO glad I kept going. So if you have a hard time getting into it at first, keep reading. It picks up, I promise. It is stylistically very different from your typical YA fantasy, so I think it just takes a bit to adjust to. Give it a solid chance--it will be worth it.

If a slow start is the biggest weakness of The Bone Witch, world-building is definitely it's biggest strength. We've all read a fantasy novel where the world is developed just enough to function and doesn't really stretch past the story--this is not one of them. The world of The Bone Witch is complex and full of multiple differing cultures with their own traditions and histories. Honestly the world building is so fantastic that eventually I became grateful for the slow burn plot because it gave me so much time to just immerse myself in the day to day of Tea's life as an asha apprentice interacting with all these different cultures and expectations.

And then there's Tea (which is pronounced Tay-uh, by the way. Made it 68% of the way through the book before one of the characters informed me I'd been saying it wrong.) I had a hard time connecting to her at first, but I think, again, that was just because I needed time to adjust to the style of the story. The further into The Bone Witch I got, the more I came to love Tea as a character. It is so, so rare to get a morally ambiguous protagonist in YA fantasy, so Tea is an absolute breath of fresh air. She makes arguably terrible decisions, but you understand exactly why she's making them.

The book starts by showing us Tea has been exiled from society, and while we still don't know why by the end of this first novel, we are slowly but surely shown the progression of a young woman who does not give a shit about societal expectations when they conflict with what she believes is right. Tea is a textbook Chaotic Good character with the power to topple entire nations if she deems it a necessary means to whatever end it is she's envisioned. And that, I think, is what makes The Bone Witch so amazing. You genuinely never know what she's going to do next. And as much as you're rooting for her, she also scares you a little bit.

When I first started reading The Bone Witch, I was skeptical about it being book one in a series. But the time I finished it I was desperate to know what happens next. If you're a fantasy lover looking for something a little different, I cannot recommend The Bone Witch enough.
★ ★ ★ ☆ ☆
krystina
I received an advanced copy of this book from Netgalley and Sourcebook. In exchange for a fair and honest review. Thank you! ?

I enjoyed 3/4 of this book. I found the idea of using tunes in magic and that there are different levels of magic power. The heartsglass each person wears around their neck was a neat idea. The story moved along fairly quickly until near the end and then it just lost its cohesion a bit. In my opinion. It hints at other events that have happened but they aren't gone into in the book. Also this will probably be a series.
★ ★ ★ ★ ★
chris cree
The Bone Witch, quite simply, is a captivating read. I expected fantasy and magic, but I didn't realize how fantastic and magical the writing would be. The Bone Witch cast me under its spell from the very beginning. Chupeco skillfully and artistically weaves past and present together to give the reader a sense of gripping intensity and an irresistible force that compelled me to keep reading into the early hours of the morning when I finally finished this wonderful novel, satisfied, but eager for more.
The Bone Witch delivers a magical realm that feels comfortably familiar and vibrantly new. The rules of this fantastic new world make perfect sense in the lyrically beautiful setting that Chupeco's descriptive voice brings to life.
The fully realized characters will steal your heart. They're flawed yet heroic. Uncertain yet unstoppable. Fiercely tragic and smart and witty and enchanting.
I'm eagerly anticipating the next book, even while I'm dreading some of the dark paths these favorite characters are going to tread. People usually try to avoid heartache and tragedy, but in the Chupeca's hands, Tea's future holds a bright kind of darkness! Or a dark kind of brightness! Whichever it is, I'll know I'm in good hands.
Fully recommend!
★ ★ ★ ★ ☆
kacie cross
The Bone Witch is, hands down, the most beautifully written book I've read in 2017. The lyrical narrative, rich in descriptions and feelings, gives the reader that sensation of being with Tea as soon as we close our eyes. The characters are well built and in constant grown, which was really nice. The magical aspect, world building, it all was fantastic. My only critic is that this book could have been about a hundred pages shorter – sometimes, the description went a little over the top and dragged the plot. Still, I can't wait for the next book and give this one four proud stars =D
★ ★ ★ ★ ☆
rllheureux
I wasn't sure what to expect when I started The Bone Witch. And to be honest, it isn't necessarily the kind of book I'd pick up on my own based off the description alone. But, after hearing so many good things about it, I knew I had to give it a read. And I'm so glad I did!

The Bone Witch isn't quite like anything I've read. It seems to have a little bit of everything: romance, political intrigue, magic, monsters, and necromancy. And oddly enough, they all work together incredibly well. Rin Chupeco created a rich, beautiful world that both terrifies and delights.
★ ★ ★ ☆ ☆
jason block
I was really excited about this book because I thought, "Necromancers! Awesome!"

But it ended up reading more as "Memoirs of a Geisha" Lite.

*Spoilers ahead* Tea is a young woman who accidentally raises her brother from the dead, realizing that she is an asha (or more known to superstitious locals, a bone witch.) So one of the last living Dark asha, those who can reanimate the dead and fight against monsters known as daeva, takes Tea and her newly-resurrected brother with her to the Willows, the main community of asha, to train her in learning to harness her powers.

I thought the format of the book was interesting, and as I said, the story had great promise, but once Tea arrived in the Willows, it basically became Memoirs of a Geisha. It doesn't help that the asha's traditional clothing, known as hua, is described in as loving detail as the kimono that geisha wear. Or that there is incredible focus on profit, hair ornaments, entertaining, etc. Asha differ from geisha in that they are also trained in fighting and magic, but that's really the only difference I saw. There is little in the way of world building, beyond the building of the Willows. Which, on one hand is understandable, since that's where the majority of the story takes place, but I felt there was also little in the way of character building.

The chapters shift between Tea telling her story to a bard in the present and younger Tea narrating the events of her life. I was much more intrigued by the older Tea, the more cynical Tea, who had learned to use her powers. Who was planning war. Who seemed so much more mysterious and strong and planned to wage war on another kingdom for killing the man she loved. (Yes there's a forced romantic subplot, but I was able to overlook it.) In comparison to her younger self, there was no contest in who was the more interesting character, and while I understand readers should know how the character became that way, this felt too drawn-out, too dry, too focused on day-to-day life in the Willows, and little to no development of Tea's character. In the beginning she's rebellious, stubborn, and does things her own way. At the end, she's rebellious, stubborn, and does things her own way. I felt there was little change to the character that would turn her into the bone witch she would become.

This book felt like a true "first book", all backstory and no substance. While it was enjoyable to read, the language flowed and the imagery was beautiful, everything else left me disinterested and disappointed. I will be returning this book.
★ ★ ★ ★ ☆
robert matheson
For people who enjoy fantasy reading, the "Bone Witch" will be a great read. The narrative was well thought out and the story line follows a logical path. I had no previous understanding of Bone Witches, or some of the other types of characters like "Deathseekers" or other varieties of asha. It was a bit of a learning curve for me.
There are fantastic creatures that threaten the Willows, where Tea lives. Tea is still trying on her powers and doesn't fully understand what she is capable of, and I am pretty sure the witches who are training her have no real understanding of what she can do, either. The story has a good vs evil overtone and at the end of the book, it is still not clear which is in charge, good or evil? I feel a sequel coming on . . . (and it will be a good read also, I am sure).
★ ☆ ☆ ☆ ☆
loriann
Captivating summary and captivating first chapter where Tea raises her dead brother. You think with such a strong start it could only get better. Wrong. For a book about a girl with necromancy powers... she barely uses necromancy. Pretty much after chapter 1 it drops off to just Tea traveling and then training... training being learning how to be ladylike. There are no interesting relationships being developed between the characters. You think that Tea and her brother (Fox) would have a unique dynamic or maybe talk out their feelings on her bringing him back to life and the complex feelings that would occur because of that, but you get literally nothing. He is raised and suddenly he just follows her around.

I admit I am 50% of the way through only but there seems to be no plot occurring or no plot that is being lead up to. Just Tea learning how to be a lady. Yep.

Avoid this one, folks.
★ ★ ★ ★ ★
greta grond
"The Bone Witch" is a fascinating set of intertwined tales: the first in italics is told by a bard who has encountered the young bone witch (at about 17) after she has been exiled and the second is longer and the brunt of the story about this same bone witch's past and development, told from her point of view. The main story reads like an intricate oral narration of Tea's life as a bone witch from her discovery by Mykaela when she resurrects her brother, Fox, to her trainings and beyond.

Tea and Mykaela are a special and rare kind of asha called dark asha (insult term for a dark asha is a bone witch). Other asha have some combination of elemental powers. Tea's sisters are witches/asha as well, though much smaller scale and less powerful than the dark asha. Dark asha have some kind of power over death, being able to raise the dead (with their consent- except animals which can be raised without consent), but also to heal and treat illnesses. Their main job, which takes most of their energy/life force, is to raise the daeva and kill them at set intervals to take their bezoars, so that they cannot rise on their own and wreak havoc. Daeva were created by the False Prince and only dark asha have enough power to deal with them. A daeva which was not dealt with had killed Fox. We learn through the daeva created by a bone witch, that they have special names and are more tame like young animals in the right hands (e.g. taurvi, akvan, indar).

What I did not expect from the way the synopsis is written is the style of the story. This book seems very clearly inspired and closely related to "Memoirs of a Geisha" which surprised me. If you exchange geisha for asha (a term for a witch in this fantasy world), then you have most of this story. The asha are trained in special homes with a head of house ("Mother") where they begin as servants and then apprentice (she is Mykaela, the only other bone witch's, apprentice)- although the term is misleading, as they are an apprentice in general, not to one specific asha. Asha are primarily (90% of their classes) trained in the arts of entertainment and conversation, with classes in music, singing, dancing, etc. They then also have some classes in magic and fighting, but not all asha continue in these classes (depending on skills). The asha have teahouses where men gather to speak with the asha and watch them perform and the asha are paid for their company. They have one major performance which is a source of jealousy, if you do not get the main role, and this creates a rivalry between Shadi, an asha at Tea's house, and Zoya, an asha at another house, which leads to Tea's embarrassment and discovery (when Zoya tries to shame her house by having her dress in Shadi's hua- which sounds like a kimono to me- and play her sitar before Tea is trained). This backfires when Tea's magic takes over and the incident catapults her from servant to actual apprentice with classes. The asha also have "Sisters" which are older asha that give them specialized training. Tea has 4, of which Mykaela is one. All the asha-in-training make a debut which is allowed after testing by the asha-ka, a group of leaders.

There is little romance in this book, but I found that it was unnecessary and the book certainly wasn't wanting. Tea fixates on the prince (Prince Kance) with the hint that they have conversations not explicitly detailed in the course of the book, though I am not 100% sure I get why/that I buy into this relationship (maybe just the enigmatic alure of power/royalty?). However, I do not think the book was lacking, and I assume romance will develop more in sequels.

I found the whole asha process fascinating. All the asha are dressed specially in hua and with special hairpins. These have a spin from geisha too- some of the hairpins have special significance (e.g. Tea gets one early which allows her to filter some of the magic from overloading her senses).

I was most interested in the heartsglass, which everyone- not just asha- wears and carries. The heartsglass is like a piece of yourself and is crafted when each person becomes a teenager. You can exchange your heartsglass with another individual and this is akin to marriage. The heartsglass will wither without attention- unless you are an asha, and then it will not (if you lose it, it is gone forever/cannot be replaced and you are susceptible to illness/less able to heal). For most people, once it withers, you can get another (as one of Tea's sisters consistently does). Heartsglass can also be forged by using memories (which Tea gives at times); for most people, giving these memories means you will no longer have them unless they are very strong and then will come back after a while, but for dark asha, they retain the memories and are only weakened a little. Tea, as a dark asha, can read heartsglass to see when others are lying, sick (and if so, what), embarrassed, interested/bored, etc.

Chupeco has really created an intricate world here which is fascinating to read. I think the synopsis is misleading and might direct away some potential readers and attract others who like different kinds of stories. I myself was on the fence about it from the description, but it was not at all like I expected. It would be better marketed as a twist on "Memoirs of a Geisha," with more descriptions of what asha are really like (e.g. not just witches). It seems that most of the magic is instinctive and the training is more for making sure their powers do not prevent them from maintaining traditional gender roles, though this is a minor theme, and then secondarily about selecting the spells which are to be used in which situations.

It is an incredibly descriptive book and has more information about small things (hua, hairpins, etc.) and lessons (this is the vast majority of the book) than action. The traditional gender roles is a pervasive, but less focused/minor, theme and interesting not only for Tea and women in cities, but also because Likh, a young boy, is also trying to break them to become an asha and dance with them.

Despite the limited story of training/lessons, the book was incredibly engaging. If you like action packed books, this may not be for you. The action scenes are few. At about 90% of the way through, the story begins to grow, as Tea goes to fight the dragon/avi, shirking her customers who pay for her attention/time (but not her skills). This leads me to believe future books will contain more action.

Despite it not being at all what I expected, I loved it- such an amazing world and story. It fascinated me and I could not put it down! I am really looking forward to the next installments, which promise to be more action-packed. The ending is very intriguing, and I am very curious to hear/read about how Tea's backstory continued/progressed. If only I could continue now!!

Please note that I received an ARC from the publisher through netgalley. All opinions are my own.
★ ★ ☆ ☆ ☆
jendi
I thought the description of the book sounded amazing. A girl raises her brother from the dead by accident. She learns she is a bone witch, and is sent for training, far away from her family. It sounded like exactly the sort of book I love. Unfortunately, the book did not live up to my expectations.

Tea is 12 years old when she raises her brother from the dead. He is now essentially a zombie, and is bound to her for life. Another bone witch, Mykala, comes to take Tea away for training, and her brother, Fox, follows them. And that is the end of Tea's involvement with her family.

Tea is being trained to be a dark asha, the asha's being similar to geishas. They wear clothing that sounds like kimonos, and have an elaborate social structure. She is trained not only in the use of her witchcraft, but also in the arts of singing, dancing and entertaining. Why? These are very powerful witches. Why are they treated as little better than prostitutes?

Tea is training to be able to fight the Daevas. Gigantic beasts that can't die. They can only be temporarily sent to the grave, after which they raise again after a set amount of years. With all this power, wouldn't you think the bone witches wouldn't have to deal with all the nonsense of being an asha? They are also fighting the enemy, the faceless ones. The faceless ones are apparently against the status quo, although not enough is learned about them. I would have liked more background on who the faceless ones are.

Even though this book has an interesting premise, I didn't find it that exciting. The book is super descriptive. Things happen very slowly, and I didn't like the patriarchal society of the book. I also felt this book would have done better if it was set in the contemporary world. I know this is the first book in the series, but I don't feel the need to read any more about these characters.

I received a free copy from NetGalley and the publisher in exchange for an honest review.
★ ★ ☆ ☆ ☆
nick marsden
***I received an ARC via Netgalley. I volunteered to review the book.***

I am sad to say this book is DNF @15%. I did not get far in this book. I tried. But, I just couldn't in the end.
The blurb of the story is really nice and that is what drew me in. Magic, Witches and necromancy....What's not to love? The book is SLOW and nothing happens except for Tea raising her brother accidentally as a kid. Even that is lukewarm somewhat. Tea grew up amongst witches. Her sisters are also witches however, they are your standard, run of the mill types. Tea is different, she & her family didn't know how different until the incident with her brother. With the resurrection of her brother, another bone witch comes to town and takes Tea under her wing to teach her the ways of the asha.

The world building was not bad albeit a bit confusing for me. The whole Heartglass thing I'm not quite sure I understood it completely the purpose of it.

The book is written with Tea's past and present. Each chapter is alternating between her Past and Present. - The present takes place where a bard recounts his experiences with an exiled asha (Tea) he meets on a lonely beach of skulls. Her Past takes place, where Tea tells of her rise as a bone witch within community of witches and trained by another bone witch (Lady Mykaela) who takes her under her wing after the fiasco with her brother.

The style of writing, for me, was sort of distracting as I couldn't feel connected to her. I feel if the past had been presented every few chapters maybe, it would have been less distracting to read. Cuz every time I felt like a connection the chapter switched to present or past. Thus, breaking the link for me.

From the little bit I read...I do think there's a love triangle in the future. Although, at the point where I stopped there wasn't any reference except for what Tea said.

This book just wasn't for me. A shame cuz the cover is gorgeous.
★ ★ ☆ ☆ ☆
cindy bruce
I received this free digital ARC from the publisher via Netgalley in exchange for my honest review.

You've been Chopped!
This story started in a bad place. I get why it started where it did, but nothing happens for the first 50% of the book. Everything that happened in the first half of the book could have been summed up in a few paragraphs, which would have left the rest of the book for actual plotting and action and… something. Anything!

More Textbook than Story
I love world-building. I find it intricate and fascinating and huge part of the story and plot, but there is such a thing as too much world building. That is when there is more world-building offered than actual action or plot, which is exactly what happened in this story. Sadly, there was so much information about this world and so little context offered that I retained next to nothing. Thus, even the extravagant world-building fell flat.

Who was the MC again?
It's quite a shame, but Tea was not memorable. I learned more and felt more about the other characters than I ever cared about her. She was flat. She was boring. She didn't care about anything or take any actions. She simply… let the world move her around. Frankly, she didn't have a personality and I don't care about 2D characters with no personality. What's worse is that her deceased, risen-from-the-dead brother has more personality than she does.

That Ending Though
I decided to read this all the way through (because I don't DNF). When it started to pick up after the half-way mark, I thought maybe it would have a redeeming ending. Maybe something amazing would happen. Maybe the ending would be able to make up for the garbage first half of the book aaaaand… no. -.- Nope. The ending simply fell into the world of the cliche, the 'what the hell is going on,' and the 'well, I saw that coming twelve chapters ago.'
★ ★ ★ ★ ☆
jlynchecsi
Tea discovers she's a bone witch when she accidentally raises her brother from the dead. She's taken back by her actions and cannot fathom what she's done. When Lady Mykaela seeks her out to train, reluctantly she goes. In her heart, she knows it's the right thing to do, even though it hurts. Tea faces a variety obstacles in her way. Can she live up to the task and defeat the faceless threatening the kingdom? A uniquely woven tale mixing culture and magic.
★ ★ ★ ★ ☆
ferbak44
The Bone Witch
By: Rin chupeco
9781492635826

I was a little disappointed in the reviews on this book because I absolutely loved this book!
Yes, it had its bumps, and it took a little time to figure this was taking place in the future and in the past, but the concept, the writing style, and the story was great. I am anxiously awaiting the next book! I highly recommend. What a great original read.
★ ★ ★ ★ ☆
agent m
The story is very imaginative and consistent. Each chapter has two sections, with a time displacement. The young age of the heroine and the relatively young ages of the major players make this a good book for young adults. The writing is smooth and easy to read. As the first book in a series, there is a certain amount of stage setting, but the story is sufficient on its own. The world of the book and all its inhabitants is quite detailed and interesting. I look forward to the development of the story.
★ ☆ ☆ ☆ ☆
lyn15
I received a free ARC of this book from NetGalley in exchange for an honest review.

When Tea (Tay-uh) accidentally raises her brother Fox from the dead, a Bone Witch named Mykala comes to take her (and her brother) away from their village to the Willows for dark asha training.

What's really unique about this book is that the chapters alternate between young Tea and an older, darker, and more powerful Tea.

I've been interested in reading a fantasy book about necromancy for a while, so I've been pretty excited about reading this since I saw it on Goodreads. Sadly... I was disappointed.

Not a lot happens in this book. About 90% of this book is hua, hairpin, fashion, and food descriptions, 5% dance and instrument training, and 5% excitement/action.

I'm not saying Rin Chupeco is a bad writer, she certainly isn't! The idea was really cool, and the world was interesting, but it wasn't as dark or gritty like I was wanting it to be, and most of the time I was bored out of my mind due to all the descriptions. Had the descriptions been cut waaaay down, I probably would have rated this at least three stars.
★ ★ ★ ☆ ☆
danielle white
This book had me hooked from the beginning. From the concepts of "bone witches" (witches that can raise the dead), to the society of the asha (a geisha-like community of women who wield magic), to the intricately beautiful cover, I was intrigued. Although I must say I enjoyed the story overall – and will definitely be reading the next book in the series, The Heart Forger – I think it fell short of its potential.

Rin Chupeco's The Bone Witch told the story of Tea, already unique because of her name. In her grief after her brother's untimely death, she accidently raises him from his grave, to the shock of those around her, family included.

"Let me be clear: I never intended to raise my brother from his grave, though he may claim otherwise. If there's anything I've learned from him in the years since, it's that the dead hide truths as well as the living."

"Bone Witch" is a derogatory term for these Dark asha able to wield magic controlling the dead, both rare and often feared amongst the people. Tea of one of these rare asha, and after raising her brother, goes to the capital to start her training. These asha are almost like geisha…though fighting geisha. Their beautiful hua they wear are similar to kimonos, and the way they entertain are likewise similar. However, asha are powerful.

Lady Mykaela: "Most people know three kinds of asha, Tea. The first are performing asha, known for their dancing and their singing, though their magic may be weaker than others. The second are fighting asha, known for their magic and prowess, though they may not be the most gracious of hosts. The third are Dark asha like us, the strongest of them all."

Rin Chupeco has a way with words. Her writing style is very floral, and her descriptions of this strange world are beautiful, from the hua the asha wear to the city where they live. I was sucked into this world of beauty and magic and intrigue.

Although The Bone Witch follows several similar YA Fantasy tropes – a girl singled out as unique and given special powers, with which she is expected to save the world chief among them – the story itself felt new and fresh. However, the author also generally relied on descriptions rather than actions to move the story forward. I really just wanted more from this book: more background on the history of the kingdoms, more establishment for how magic and the runes worked, more about the history of bone witches and heart forgers, etc.

Overall, I actually really liked this book. The characters were interesting if often a bit one-dimensional, the world-building was well-done if a bit vague, the writing style was beautiful if a bit flowery, and the story left me wanting more. I really don't know if I can wait another year or so until the sequel comes out (it is set to be released on March 1st, 2018)!

Thank you to NetGalley and SOURCEBOOKS Fire for an advanced copy of this eBook in exchange for an honest review.
★ ★ ★ ★ ★
hannah cooper
Where do I get the next book? I was dumbfounded by the exhillarating rush of action found in this book. The detail was so vivid, it was like I was right there in their world. I must know what happened. To the Author, Wow! I fell in love with Tea and Fox and especially the Valerian and the world of the Asha. Please tell.me there is a follow up to this book because the story is far from over.
★ ★ ☆ ☆ ☆
megan smith
Update: I tried again but ended up skimming through the pages.

I really was looking forward to reading this book. Unfortunately, I got 29% of the way through and couldn't take it anymore. It just wasn't my kind of book. I was bored and just couldn't get into the story. Fantasy is evidently not a genre I enjoy.

* I received an ARC from the publisher and NetGalley. I voluntarily reviewed this book.
★ ★ ★ ☆ ☆
charluch
Tea is a Bone Witch! Darkness emerges as Tea's brother Fox is killed while on patrols. So full of grief over her brother; Tea's powers of necromancy reveal themselves. Together the newly raised Fox and his sister embark to hone her skills and find her place. Chupeco has created a world full of desciption but very little action takes place. An arc was supplied by the publisher via netgalley for an hones review.
★ ★ ★ ☆ ☆
priscila
This story has one of the best openings I've read in a long time:
Let me be clear: I never intended to raise my brother from his grave, though he may claim otherwise.

Talk about grabbing your attention on the very first page, with the very first sentence! Too bad the rest of the book didn't live up to that opening sentence.

The chapters alternate between past and present. In the present, a renown Bard has sought Tea out for her story, finding her exiled on a distant beach. I actually preferred the chapters set in the past, watching Tea's journey from child to accomplished Asha.

When Tea accidentally raises her brother from his grave, a Dark Asha shows up almost immediately to whisk Tea away for training. She just happened to be nearby? At that exact time? Coincidences like this are a little annoying to me. Why did she have to turn up so quickly? Couldn't she have been sent for, while Tea dealt with her now suspicious neighbors?

Seems that Dark Asha, aka Bone Witches, are the most powerful Asha. They are the only ones who can raise and/or control the dead, so they're also the most feared. Rare in number, they don't receive the respect they deserve.

Asha remind me a little of Geisha, as they're skilled in singing, dancing, and entertaining. They also have magic at their disposal, although in varying degrees. And the description of the traditional Asha clothing reminded me of a kimono. Definitely got a Japanese vibe from the story.

While the writing is lovely with lots of descriptive passages, it had a little too many descriptions for my taste. I don't really care what someone is wearing, so don't need a full description right down to the hairpins. I'm more interested in action scenes, which are few and far between. I understand that authors need to set the scene and create background, but I prefer a faster pace.

This one took me awhile to finish, despite the interesting premise. A few revelations came towards the end of the book that left me scratching my head. Admittedly, I'm lousy at mysteries and usually don't pick up on cues, but these seemed to come out of left field! And the ending? Straight out of left field!

Hoping that there's a sequel to this one as I was left with too many unanswered questions.
★ ★ ☆ ☆ ☆
erica geller helmer
Tea's sisters are all named after flowers, but she isn't. They are all asha, but she isn't. Not exactly. She finds out what she is when her brother, Fox, is laid to rest and she hears him calling to her. She finds out that she is a Bone Witch when she raises him from the dead. Soon after, Lady Mykaela takes her away--Fox in tow--to train her in the ways of her art.

And that's where I basically lost all interest.

I really wanted to like this but I had such a hard time with it. I felt totally out of my comfort zone and element with this book. I felt like I had been thrust into a new culture without any prior knowledge of it and without any means of learning about that culture. I could not for the life of me figure out what the heck was going on the majority of the time. There was so much description and extensively vague worldbuilding that I found myself wanting to skim through it but I knew that I would be so lost if I didn't read every single word. Then again, I was still lost, even when reading descriptions over and over. It really didn't help that the plot seemed to come to a grinding stop at about 20%.

A few things I did like:
- The cover (Sooo gorgeous!)
- The necromancy
- The monsters
- Heartglass

Heartglass was a very interesting concept in which an asha or Bone Witch could draw a person's 'heart' or soul out into a glass necklace so that they could give their heart away to whoever they were in love with. But in doing so, you gave the person control over you. Better hope whoever you fall in love with has the best intentions.

I'm pretty disappointed in myself for not finishing this book because I do not like to DNF books. Maybe this just wasn't the right time for me to read this. Perhaps I will come back to it in the future and try again because there were a few things that really stood out and had me interested in the first place.

I received a free ecopy of this book from Netgalley. All thoughts and opinions are my own.
★ ★ ★ ★ ★
addrionix
It can be hard to find something new in fantasy literature, but this book knocks it out of the park. Dark, magical, relatable characters. You never quite know who is good or bad, and you empathize with almost everyone. Super compelling and a fun read.
★ ★ ★ ★ ☆
ishmit
This is a beautifully detailed book that develops a strong narrative voice and a rich culture and setting. There is an elaborate way of life that readers must come to understand in order to see what the narrator is up against, but that takes a lot of time to establish. If you are looking for more action, it is likely you will grow impatient with the minutiae of Tea's life and training. Readers who pick this up with clear expectations that this book is building to what I believe will be an epic battle in the next book will fare better. I was particularly interested in the dual narrative between Tea in the present and Tea in the past. I liked how that built a lot of suspense, and I thought it was an interesting way to break up the monotony of dancing, combat lessons, and detailed clothing descriptions. I found the ending very intriguing, so I'm pretty sure I will pick up the next book, and hope that all the heavy lifting is done and we can advance to some pretty fierce action. The exotic setting and the necromancy will interest many of my high school readers, but I question how many of them would stick it out, so I would recommend it to readers who have the patience to let a story build over those who want girls hacking away with swords every second (not knocking that, since usually I'm that reader). Language and situations are appropriate for grades 7+. I received an ARC from the publisher via NetGalley, though this in no way influenced my review.
★ ★ ★ ☆ ☆
tracy harrington
(I read this several months ago via NetGalley and am crossposting from Goodreads)

If you've ever wondered what geisha would be like if they had combat skills and could wield magick, this is probably the book for you.

It it probably one of the WEIRDEST books I've ever read and I still can't tell if I love it or hate it.
★ ★ ★ ☆ ☆
jen l
The Bone Witch is a deeply immersive tale that high fantasy lovers will really enjoy. Because of the detail in the world building I think it will work for adults as well as teens. Though, it is a different kind of storytelling, weaving back and forth in time and it is best not to come into the story with expectations about what you think will happen and who should be with whom.
★ ★ ★ ★ ☆
rachel rush
Though quite derivative of Memoirs of a Geisha I hate to use that word because The Bone Witch manages to spin a well-known idea in a fresh way. Much as Julie Kagawa's The Iron King did with Labyrinth, The Bone Witch manages to be comfortably familiar and completely unknown all in one. So rarely do you see such a deep attention to costuming in YA fantasy and while it can feel a bit plodding in description sometimes, it plays such an important role in who and what the Asha are that I enjoyed it.

While I enjoyed The Bone Witch and will definitely be reading the next novel in the series it definitely will not work for everyone. The world building is complex and yet manages to leave so much unexplained. The big climax at the end is painfully obvious from very early in the book but will certainly leave readers eager to find out what lead to it. It is these flaws that also provide a reason to want to continue the series.

If you enjoy dark fantasy and liked Avatar: The Last Airbender, Sabaa Tahir's work, or The Star-Touched Queen, I think this is a read worth picking up. It's good, not great, but makes for a series starting novel that I'm glad not to have missed. I am very much looking forward to the next one!

Notes: ARC received via NetGalley.
★ ★ ★ ★ ★
wendy j
I LOVED this book, oh my gosh. The story line is really engaging, the cover is BEAUTIFUL, the characters are well written and believable. I might have to do a yearly reread of this one, I loved it so much. Such a great story and I would recommend it to anyone. 5 out of 5 stars.
★ ★ ★ ☆ ☆
jonathan slavuter
The Bone Witch is about a young girl who accidentally raises her brother from the dead. Her Magic is feared among her people and so she gets with another, wiser, Bone Witch for training. She wants to be an Asha, one who uses the elements for their magic abilities. There's danger on the move and Tea must learn and master her abilities quickly.

I had a difficult time staying involved in this story. For me it kind of dragged out and on. There's also a Cliff Hanger and those are a big turn off for me. Apart from these things, I will say that this Author does write well. You do get a strong picture of the scenery. Places the characters are at and are going thru. You will experience character emotions to the point of feeling them with the characters. The overall story itself is actually written well and it isn't a bad one. It just seemed to go really slow for me. (Boy I hope that makes sense!)

Because it is written well and such, I would recommend it to those who like stories about people who wield magic and fight against evil. But, make sure your aware that it is a Cliffhanger.
★ ★ ★ ☆ ☆
chubbina
The Bone Witch by Rin Chupeco was disappointing. Even though the world was interesting, its building was too long and too complicated. It took up more than half the book and started getting interesting at 70%. I will consider the sequel because it did get better, but I was thoroughly disappointed of it. The main character, Tea, did not appeal to me at all. Could have been better.

Thank you NetGalley for the free ebook copy.
★ ★ ★ ★ ★
prachi
Loved this book. Loved the world & its magic & the heartsglasses. There were a few times where the writing style dragged me out of the story, one entire chapter felt like an info dump, but overall I loved this, want to read more by the author, and to know what happens next for Tea.
★ ★ ★ ★ ★
zoe carter
I loved this book. It was easy to read while being very entertaining and thought-provoking. I am excited to look up other works by this author and can't wait to read the next book. I didn't want to put this one down and stayed up too late a couple nights reading, but it was well worth it.
★ ★ ★ ★ ★
prim14
This is the best book I've read in a very long time. It's exciting and pulls you in from the beginning. The writer can sometimes be overly descriptive but that's few and far between. The book flows well, even though it jumps between present and past. It's very hard to out down. It's magic/fantasy based but sophisticated. Love love love this book!! Can't wait for the next one.
★ ★ ★ ★ ★
rahul kapoor
4.5 stars. This was a fantastic tale of witchcraft, betrayal and power. A sympathetic tale the beginning of a villian's life and what leads her away from the path of "good" and onto the path of destruction, necromancy and revenge. Told in alternating chapters of past and present, the reader gets to experience Tea's discovery of her magic and subsequent training as well as witness her many years later (through the eyes of another outcast) as she plots her revenge against a society that uses and villifies her kind.

*I received an ARC in exchange for an honest review.*
★ ★ ★ ☆ ☆
sara cristin
Hello there, gorgeous cover!!

While I think it has potential to be a good series, the first installment left me wanting a bit more: more plot, more clarification, more about the world - hopefully, we'll get that in the next installment.

I still found this to be an enjoyable read - it's pretty original and I really loved the concept!
★ ★ ★ ★ ☆
omnia
At some points I had a hard time continuing, but I kept with it and enjoyed it and will read the next. I didn't like the 'present' storyline at first but the last few chapters of it were pretty good. I listened to the audiobook. I thought the narrator sounded too whiny and that annoyed a lot, but then I realized the character herself was pretty whiny, but it would have been nice if she read it without showing that too much because it was distracting. Something about this book makes me feel like it would make a great Studio Ghibli film.
★ ★ ★ ★ ★
dawn
Very enjoyable . I was totally entranced and look forward to reading the entire series. I would recommend it to readers who enjoy magical tales that aren't happily ever after. There there is a unique tale woven with bitterness and sweetness and a lot of mystery left behind that makes the reader want to continue reading to find out the story of the protagonist in the book you get to know Tea and the supporting characters intimately & you enjoy learning about the growth of Tea and look forward to seeing the next step in her evolution.
★ ★ ★ ★ ★
angforce
Elegantly written death magic that neither overindulges in "darkness" nor shys away from hard to place emotions belonging to that place. An tantalizing mix of cultures from Japanese to Persian many others I've missed I'm sure. Definitely makes you emotionally vested in the people and story.
★ ★ ★ ☆ ☆
tim jones
I had a little difficulty reading The Bone Witch as I do sometimes when a story is being told inside another story. I liked the ideas in the story but a lot of it was lost on me perhaps reading the second book will make them clear.
★ ★ ★ ☆ ☆
katy hartnett
I liked the concept, but the book moved at a strange pace. While there was a lot of world building, some of the mechanics of the world and some plot points weren't well explained or fleshed out - it felt like I missed a chapter and was trying to figure out a lot for myself
★ ★ ★ ★ ★
jenifer cost
Rich, dark, intriguing story. I loved it - I got pulled into this world and the intrigue and drama so surely I had to read it in under two days. The ending is admittedly kinda cliff-hangery but so masterfully done I only felt myself wanting to know, "But what happened *next*?" Definitely recommend
★ ☆ ☆ ☆ ☆
eileen wimpenny
STRENGTHS
The diction. The world building and the overall feel of the story is just perfect.

WEAKENESSES
The pacing of the story (too slow). The present and the past going back and forth. The writing style is not my cup of tea.
★ ☆ ☆ ☆ ☆
david antrobus
DNF at 12%

Ah…I am so sad that this one didn't work for me!

I initially fell in love with that cover (seriously…is that not one of the most gorgeous covers you've ever seen?!?!?!) at the end of last year and upon researching Rin Chupeco and hearing about ho lush and descriptive her writing style is, I was sold. Then add in a Witch…and well…how could I resist!

Sadly, The Bone Witch just didn't deliver as expected. The writing was definitely rich and evocative, but there was little to no character development and even less action.

Frankly i was just too bored to keep plodding through.

I wanted more magic, more witches, more everything and just didn't get enough to keep going.

NOTE: Review copy from publisher, All thoughts and opinions my own.
★ ☆ ☆ ☆ ☆
joseph morales
What bothered me most about reading this book was that 60 to 70% of it was almost literally taken from Memoirs of a Geisha which was written by Arther Golden, one of my favorite books in the world. To compare books side by side in terms of the Asha/Geisha school and teachings, down to the reason she was picked, her Asha "enemy" and relationship with her Asha-ka "Mother" all of it is almost completely the same. It was difficult to read ideas that did not appear to be the author's own. The parts that did not smack at Memoirs of a Geisha allowed me to finish the book in hopes that the second is more of the author and their original thought. If you have not read Memoirs of a Geisha, I would recommend you do so not only because it is a wonderful book, but to compare the story lines of both.
★ ★ ☆ ☆ ☆
lynn sommerville
The first half was OK, but then I started noticing editing errors, and finally, the last third of the book just fell apart. OK for teens, I suppose, but good YA should keep adults interested, too. I finished only because I had got so far.
★ ☆ ☆ ☆ ☆
denise pearson
DNF at 11% I just couldn't get into it. The cover and description were amazing but the actual book fell way short for me. The writing was good and the premise was one I was very interested in however I couldn't continue. Too much description on things that had no purpose and didn't really move the story along.

ARC received from NetGalley in exchange for an honest review
★ ★ ☆ ☆ ☆
emperador spock
This book is marketed as a Teen/YA book but up until the 99% point I found it satisfying as an adult read too. Then in the final few pages the whole thing went south. I don't know what was going on in Rin Chupero's (or the editor's) mind, but in a few sentences the entire structure of the book was undone. Don't bother.

I received a review copy of "The Bone Witch" by Rin Chupeco (Sourcebooks Fire) through NetGalley.com.
★ ★ ★ ★ ★
marlana cimmino
I felt this was very different than other YA books. It seemed to have some Japanese geisha influences and that was awesome to read. I can't wait to read the rest of the series to see where it goes after the cliffhanger!
★ ☆ ☆ ☆ ☆
colleen boyle
If you're trying to raise your kids to be progressive, welcoming members of society who chose love over hate and discrimination, skip this book. Chupeco normalizes and perpetuates transphobia, rape culture, and Islamophobia in Bone Witch. Additionally, the story is dull. While, I would allow my child to read a dull story with a strong female protagonist, I would not allow him to read anything that has such strong examples of bias.
Please Rate The Bone Witch