Book One of The Legends of the First Empire - Age of Myth
ByMichael J. Sullivan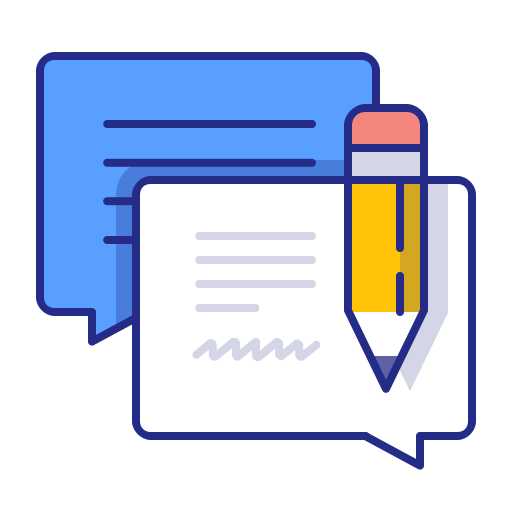 Total feedbacks:105
★

★

★

★

★

★

★

★

★

☆

★

★

★

☆

☆

★

★

☆

☆

☆

★

☆

☆

☆

☆

Looking forBook One of The Legends of the First Empire - Age of Myth in
PDF
? Check out Scribid.com

Audiobook
Check out Audiobooks.com
★ ★ ★ ★ ★
daisy hunt
Wonderful story and wonderful writing. The story and read flowed effortlessly. There were twists turns and surprises around every corner. I would recommend this book to anyone who loves to read fantasy novels.
★ ★ ★ ★ ☆
sourav
Great prequel of the other books although they do not have to be read in order. Enjoyed the building of the mythos around the religion of the land. Shows how stories can change over time. Enjoyed it greatly looking forward to the next in the series.
★ ★ ★ ★ ★
naomi
It's the first book I've read in a while where I adore so many of the characters! Raithe, Persephone, Malcome, Minna, so many! But my absolute favorite is Suri. An excerpt from the book says something like " From the first time I met Suri I wanted to be her. I still do.". Yeah, me too!
★ ★ ★ ★ ★
dave wilson
This author was the first book I downloaded on my Kindle, and since then he has became one of my favorite writers. This book is no different can't wait for the next book in the series. Thank sir for a great book!
★ ★ ☆ ☆ ☆
olga dilenge
I just don't understand. I started this with great anticipation. The vast majority of the reviews are so positive. I'm 26% of the way through (according to my Kindle reader) and suddenly a supposedly smart main character has become an astoundingly stupid one. UPDATE. It's only gotten worse. After an unprovoked attack by the right-hand man of the new chieftain of her clan (her son (heir) and husband (chieftain) both dying under what anyone but a blithering imbecile would now realize are suspicious circumstances) she returns to her village and acts the witless dolt. I've stopped reading. Not only does she behave as if she has no experience in the real world, but the two characters she is with ask no questions of her. (Like who was that who attacked and tried to murder you? Who was that who escaped? Where do you think he will go?) Ridiculous and imbecilic. I got to about 31% before I realized the author wasn't going to fix the moronic story arc. I'm done. Too bad, the writing isn't all that bad - although I cringed a little as two men "averted their gaze" as a child takes off her clothes, I mean really? She seems way too young for them to react this way in a barely agricultural level society. Especially since she's heavily tattooed, you'd think the normal reaction would be to ask her where she got all that. At some point, you just gotta pull the plug. Life's too short.
★ ★ ★ ★ ☆
terrie
This is really 3.75 stars.

Honestly overall, it was a nice read. You should probably buy it if you're tired of sifting through bad stories. However, I didn't feel that the world building or the character development had enough depth.
★ ★ ★ ★ ☆
thayssa
Enjoyable, fast paced book. Can't wait for the next one. If you enjoyed "Name of the Wind" or "Blood Song" ,you'll enjoy this one as well. I haven't read his previous books but I'm pretty sure that I'm going to now.
★ ★ ★ ★ ★
jeanne bosko
I have been searching for a new series and quickly realized this was it. Can't wait for the next book to be released. Well written, interesting characters with plenty of character development tied into a great story.
★ ★ ☆ ☆ ☆
ellesen
DNF - I made it over half way through but its like watching snow melt. Cold and boring. I am so sorry Mr. Sullivan. I loved your other novels, but this one just didn't do it for me. I couldn't get past all the disappointment I was feeling at being so underwhelmed with everything this work.

I am 135 pages into the new Michael Sullivan novel, "Age of Myth", and I'm almost at the DNF point.
I have yet to encounter a likable, fully developed character. The dialogue between the characters is boring and ridiculous (the entire garden scene between Pershephone and her mother was terrible). There is nothing to show depth of plot or an intriguing/exciting direction. The writing is choppy at times and the usual flow of words is missing. All the usual fun that comes with MS's work is missing.
I am almost sick with grief over how I feel. I have loved all the previous works of Michael Sullivan. Most are 5 star ratings. I am going to continue in hopes of a miraculous return to form but if nothing changes, I will discontinue at the half way point.
★ ★ ★ ★ ★
s b t
As a devoted fan of Michael Sullivan's Riyria series I've been looking forward to diving into his new series ever since I first heard about it. My bottom line opinion may be a little confusing but it's the best I can describe it: I got everything I expected and I also got everything I didn't expect.

Those that have read the Riyria books know that Mr. Sullivan writes excellent fantasy novels, with great characters, settings, plots and all those things that make for a good read. The Riyria novels are extremely readable and keep the pages turning without thought to bedtimes or work schedules. They are down-to-earth and targeted at audiences of all ages as opposed to much of today's "gritty" fantasy and above all, they are great fun to read.

The same can be said for this new series, at least as evidenced by this first book. But at the same time, it's a lot different. The setting is in the same world as Riyria but thousands of years before those books take place. But whereas Riyria's characters were limited to just a handful, this series has blown open the entire world. We are introduced to entire races with complex histories and motives and power structures. That may seem to indicate that it isn't quite as "easy" to read and I suppose one could make that argument but the author's prose works as always to keep us glued to the page. Some characters have powerful magic and some don't…or perhaps they do? (More to come on that in follow-on books I feel sure). Intrigue abounds. There are dozens of characters and the ones that become the protagonists are vastly different from one another. It's as if the author has been working on his world building for decades. The various races are completed by a lot of new words so the glossary at the end was very helpful.

This book is a vastly more complex fantasy story than what we saw in Riyria and more epic in scope. They are both fun reads but in different ways. I am so glad that Michael Sullivan writes an entire series before publishing the first so we won't have to wait for eons for each of the next ones to come out in this five-book series. If this first volume is any indication, we have much to look forward to in subsequent books in the series!
★ ★ ★ ★ ★
lindsay robinson
It is rare to find a new book that keeps you up and keeps you reading. This is one. The world is as broad, as the plot which keeps unfolding, all the way to the end and past. It is a full coirse meal, of a read.
★ ★ ★ ☆ ☆
dave heisley
This book was an easy book to read. Interesting characters especially Suri. My main problem with this story was....( SPOILERS ) .....The plot twists and ironies, surprises were sufficiently withheld from the reader, but the characters should have realized what was happening. The new leader is trying to kill Persephone. Malcolm isn't an ordinary slave and Suri is obviously the girl left in the woods. That said it was a good story and an enjoyable read.
★ ★ ☆ ☆ ☆
danielle jordan
Read two chapters of this novel, and knew it wasn't for me. I usually enjoy fantasy novels (particularly trilogies), but this did not hold my attention. The most interesting part of the book was Mr. Sullivan's introduction on how he writes books -- does all 3 (or more) at once. A lot of work and dedication. But his writing style didn't appeal to me.
★ ★ ☆ ☆ ☆
samin
Before I explain why I gave this book 2 stars, let me first state my praise for aspects of Michael Sullivan's writing which impress me:
• He has an absolute talent for clever sayings. Not so much the ever present dialogue between characters (although there was plenty that truly made me laugh out loud!), but more-so those memorable one-liners that make you stop and reread the sentence three times, because you just love the way it sounds or the wisdom behind the words.
• I thoroughly enjoyed the six-volumes of the Riyria Revelations series (and I was especially thrilled with how big the books were)
• I enjoyed Riyria Chronicles to a lessor degree and will address that in my critique.
• Book 1 of Riyria Chronicles (specifically) was so enjoyable, for me it rivals that first place spot that has long been held by Patrick Rothfuss' Name of the Wind.
• The Riyria Chronicles did flesh out Gwen as a character and you really came to love her character. I would have liked to have had that background when reading the Revelations (but I read the books in publish order).

Critique:
There are really only two critiques of this work. But for me they are both valid enough to prevent me from continuing with the series:
• In Riyria Chronicles (book 2, I think) there is a revenge scene that is meant to reveal the dark demons that Royce battles with internally. I think this could have been achieved without painting such a vivid depiction. You can't "un-read" something read. It stays with you forever, or until something else forces it into the dark recesses of a semi-forgotten memory. But it is really always there. I thought the instance was somewhat out of character for Sullivan as an author, and hoped maybe it was an addition from his editor. A one-off, not to be repeated. But then in Age of Myth, another vivid mutilation appears. Again, I "get" the reasoning behind it. Setting the mood. Assigning evil. But this could have been handled in a much better way. I can't imagine ever recommending any of these books to young readers on account of these two scenes. And really, I can't recommend the work to friends or family for the same reason.
• My second concern was the gender bending statements made about one of the lead Frey characters. Early on, it is stated that this character (a female Frey) lived with another female Frey for twenty years, in what can only be understood as a gay relationship. It add nothing to the story line and is really illogical to include. They Frey live exceedingly long lives (upwards of 3,000 years), but are hamstrung by a low reproduction rate (compared to humans, which they often say "breed like rabbits"). Since the reproduction of the Frey is an important survival piece (and rather central to this particular story) — the idea that it would be acceptable under Frey culture to partner with one through which offspring was impossible, is hard to swallow. Which makes me believe the only reason it was included was superficial — to reach out to readers who want to see this sort of thing interwoven into epic fantasy tales. To have the characteristics added under an activist (or publicist) notion was offensive to me. And if, on the other hand, the author has sympathies in this direction, I'm sure it will not be the last time that this theme is repeated.

For the same reason that I wouldn't read a book that frequently used crude, profane, or off-colored speech - even if I otherwise enjoyed the author's work, I find I must say goodbye to the writings of Michael Sullivan. Thanks for the ride. I did appreciate your first books.
★ ★ ★ ☆ ☆
theophanu
It is hard for me to write a complete review as I only just received the book today in the mail and have not yet read it. This review is in regards to the QUALITY of the book itself. I am pretty disappointed. It was shipped with 2 other books from another author, but this one is warped, as a result of the publication and not the shipping. The spine is intact, but the book has 3 or 4 different major warps through and through. Also the paper quality isn't the best. I went to turn a page as I normally do, and one of the pages ripped slightly. The paper feels thin and not of decent quality. I'm hoping the story makes it worth keeping.
★ ★ ★ ★ ☆
sharon rohnert
I hadn't read the other Michael Sullivan books, so I approached this prequel on its own merits.

In the Age of Myth, humans have worshipped and regarded Fhrey as gods. They've worked and fought for them and believed that the Fhrey are immortal. The Fhrey regard humans as pets, animals, servants, slaves - certainly not considered threats or dangerous.

But a chance encounter between an arrogrant Fhrey turns into a bloody confrontation with Fhrey and human deaths. The survivors run away but find that the story of the God Killer spreads. As the Fhrey retaliate with the mass destruction of local villages.

Age of Myth started slow, but as the survivors Raithe and Malcolm make their way to a local village and the different characters intersect, the story picks up quickly. Raithe is a young warrior trained by his father. He ends up fighting and killing a Fhrey. Malcolm, a former Fhrey slave, helps Raithe and runs away with him. Malcolm knows how to live among humans and helps Raithe adjust to the village that takes them in. Raithe and Malcolm meet and rescue Persephone, the widow of the old lord. Though Persephone's position is precarious, she understands that change is coming and works to prepare the villagers for the Fhrey's attack. The group is rounded out by a young seer who has just joined the community. The four humans must safely steer the village to safety.

Though I hadn't read the Riyria Chronicles, I was drawn into The Age of Myth and am looking forward to reading the next in the series.
★ ☆ ☆ ☆ ☆
pablo garcia
I hated this. I bought it at a pretty high price looking for an exciting read. Well, it was exciting in a bad way: as I read through the book, I became more and more nervous whether or not I could finish it. I didn't like the characters. I hated the way they talked. It wasn't simple enough to digest. I had to spend extra effort to get through the book.

I generally like books of this genre, but I can't forgive the way it made me work to understand each page. I will use my time wisely next time and read something else. I read for fun after all.

1 star.
★ ★ ★ ☆ ☆
mike massimino
The book is a well-written, straight-forward, traditional fantasy. I enjoyed it. What I despise, though, is the release plan. All of the books are written, but the next book won't be released until next summer. Traditionally, authors write one book at a time, and that means waiting, sometimes a long time, between books. That's no fun, but it's unavoidable as the new book hasn't been written yet. That's not true here, and so the long period between books is artificial. This strategy significantly lessens the chances that I'll read any of the other books.
★ ☆ ☆ ☆ ☆
paige
I have no clue what people like about his book. I could hardly make it out of the first chapter it was so bad. I forced myself through three chapters to see if it would get better and it didn't. The dialogue is atrocious and the scenarios are juvenile. Let's take Dahl Ren for an example, you have a seemingly barbaric clan settlement of people wearing primitive clothing, so you would think them of a like, but you have Persephone, Sarah, Konniger to name a few; a Greek, an Aramaic, and a Germanic three people of supposedly the same clan. Silliness. Get some creative skills, make up some worthy names. And then you have Malcolm, another out of place name. What a joke, the most wasted minutes I have ever spent on the toilet. And the reviews for his book? Yeah, paid for propaganda. I want my money back, but I won't get it.
★ ★ ★ ★ ★
astrid
Books like this are the reason I keep trying to find my next fantasy series. The feeling I had while reading this novel was akin to the joy I felt when I discovered "Wizards First Rule," "The Elfsong of Shanarra", "Eye of the World," and "The Name of the Wind." The writing is crisp, the story is lively, the magic is good, the sword play supreme, and even better...the whole series is already written! Michael J. Sullivan assures us of that in his introduction. One book a year for the next few years! And, this will get me to read his previous series as well.

I loved this.
★ ★ ★ ★ ☆
gwenn linn
I had never read anything written by this author before so I wasn't sure what kind of fantasy he writes. After reading this book, I am not only looking forward to the next book in the series but would also read his earlier books. The good news for other new readers like me is that the author says at the beginning of the book that no knowledge of either The Riyria Chronicles or The Riyria Revelations is necessary to read this and that there are no spoilers in this book for the earlier series. I apprecited that a lot.

I am certain that the scope of the story will expand over the series, but this is epic fantasy on a personal level. The world he has created contains several different races/types of beings. The Rhune seem more like "regular" humans but the Fhrey, though also humanoid, are so much superior in advancement that the Rhune believe they are gods. Even among the Fhrey, there are several different tribes, one of which has magical abilities. In addition there are giants, goblins, and Dherg (though we don't meet any Dherg in this book).

The story is told at a personal level with Raith, a Rhune from Dureya, the people of one village from another Rhune tribe, and a handful of Fhrey. Events unfold at this micro level that set up epic conflicts to come. I really enjoyed this kind of story telling. The reader learns about this world while reading about specific people in that world and their lives. What starts as Raith and his father having an unexpected encounter with one Fhrey builds and expands until it pulls in the wider world.

So you won't get epic battles with armies against armies in this book. Instead you get one-on-one battles, one of which was pretty epic itself, and really well-crafted characters you will like and want to see what happens next to them. I am really looking forward to reading the rest of this series to see how it builds and continues.
★ ★ ★ ★ ★
summer smith
OMG! This is the first book by this author that I have read and let me tell you that it will not be the last! I could not put this book down! There are so many characters I loved in this book and they are all very detailed and you either love them or hate them.

Raithe, Malcolm, Persephone, Suri and Minna (her wolf), are the main characters I loved the most. But, there are a lot of great leads in this book and a lot of them are women! There is magic in the book but it's not all about magic, there is a GREAT story line going on here. Some astonishing revelations and some sad times.

But for the most part, this book made my heart soar with happiness! I thought I would go into it not understanding a thing of what was going on and this is not the case. This author writes in a way that even my simple mind could understand and love, love, love.

I think most people that love high fantasy novels will love this one. I already have a ton of friends on goodreads that love this author's work and if it wasn't for them, I might not have ventured into this wonderful world.

Give it a try, you might find a little treasure, like I did ♥
★ ★ ★ ★ ☆
amy karaban
Good storytelling, memorable and likeable characters, subtle humor laced throughout, and a plot full of twists and turns make this a very good fantasy. That's just some of the many good points in the story. It's a little harder to explain why 4 stars instead of 5. There was more profanity than I had anticipated, although it was very mild,, but it was more than just that. It was grimmer than the kind of story I like to read, although the author does balance it out nicely with humor, like I mentioned above. There is something about the worldview that the story presented that I don't like, perhaps not enough depth -- or at least not the type of "depth" I agree with. There's a mainstream feel about it. All the gods, magic, and superstition did not appeal to me, especially when the race called the Fhrey can do such marvelous, earth-moving things without any real effort or consequences. It's not realistic. I like more classic fantasy (Tolkien, i.e.) where such magic comes with a price (think, the Ring of Power), so I'm not quite the audience for this kind of fantasy, but it was admittedly worth reading and was entertaining.
★ ★ ★ ☆ ☆
christian hamaker
Since time immemorial, humans have worshipped the gods they call Fhrey, truly a race apart: invincible in battle, masters of magic, and seemingly immortal. But when a god falls to a human blade, the balance of power between men and those they thought were gods changes forever. Now, only a few stand between humankind and annihilation: Raithe, reluctant to embrace his destiny as the God Killer, Suri, a young seer burdened by signs of impending doom, and Persephone, who must overcome personal tragedy to lead her people. The Age of Myth is over; the time of rebellion has begun.

The first novel of a six-book fantasy series by Michael Sullivan, Age of Myth begins with a man killing a god – or rather, a "god", one of a race called the Fhrey. The book then shifts between the story of the "God Killer", the political machinations set in motion by the death, and the villagers of the town where they'll all eventually collide.

One issue I had with this book what that it took quite a while to figure out who was who, and to keep the humans and Fhrey straight. Rather than taking time to thoroughly introduce each character and setting before adding another, the book jumps from location to location rapidly right from the beginning, and because of that it took me a while to really get into it. That said, this book is set in the same world as other series Sullivan has written, and it's possible that it would have made sense sooner if I had read any of those. Certainly once I started to get a sense of the characters, somewhere around chapter 7, I really enjoyed this book.

My other complaint about Age of Myth is that many of the characters lack depth; for the most part, the characters are one-dimensional. This is fine for minor characters, but the pro- and antagonists ought to have a little more complexity than this to really make it interesting.

Overall I found this a moderately enjoyable book. I might read the next book in this series, but it would have to show improvement for me to keep going beyond that; I didn't get enough out of this novel to make me think I'd want to read the entire six-volume series.

**I received a free copy of this book in exchange for an honest review.
★ ★ ★ ★ ☆
jaeda
I have been looking forward to reading this series after reading Sullivan's previous novels. Let me warn people up front...this is not GOT, and it's not meant to be that. Sullivan is a storyteller, so if you finish the first chapter and there weren't enough heads chopped off for your liking, maybe you should move on. I would say if you like Robin Hobb, you would love this book. The story isn't thrown at you, you have to meander through the world Sullivan builds. But don't fear, there's magic and fighting and killing and intrigue and love...but told as a storytelling master would ply his or her trade, leading the audience where the author wished to take them.

I can always tell how much I love a book that is part of a series by how quickly I begin the next one. Luckily I had the second in the series on hand because I began it the next day. My one concern, as always with authors, is reading faster than they can write. Such a dilemma....maybe Mr. Sullivan will add me to his list of beta readers?

So pick this one up if you aren't one of those who can't sit still long enough to let a story unfold. You will be glad you did.
★ ★ ★ ★ ★
marion leary
This is an epic fantasy and I mean epic as, well EPIC, and also as in fantastically awesome and worthy of much regard! This story takes place in the same world as the Riyria Revelations & Riyria Chronicles, Elan, but it precedes those events by about three thousand years. Now, before you go thinking that you need to read the Riyria series in order to enjoy this one, you-do-not. The geography is the same, but the cultures and races are different. This is a stand-alone series and there are no real tie-ins with the most awesome series ever, oops did I say that?

There are two main races in the story Fhrey (think Elves), Rhune (Man); there is also mention of a race of Dhergs, Grenmorians (Goblins), and Giants. Within the race of Fhrey there are different tribes but the Fane governs them. The Fane is a high ruler who they deem has been put there by the benevolence of their god Ferrol to act as Ferrol's voice. This story takes place just as the old Fane has died and the Fane's son has assumed the throne. Although the new Fane can be challenged for the right to rule at the time of ascendance, the position has stayed within the Miralyith tribe for centuries and does not appear to be moving to another tribe as this tribe practices the "Art." The Artists of Miralyith can control natural elements so they could do things like raise mountains, change the weather, re-route rivers, set people or objects on fire, which pretty much makes them invincible. Being nearly invincible usually leads to feelings of superiority and that particular poison plays a huge role in the conflict between the tribes Instarya and Miralyith.

The Instarya tribe of Fhrey are the warrior tribe. They were tasked with keeping the Rhunes in Rhulyn and all the other little nasties at bay from their frontier outpost of Alon Rhist. Unfortunately they were tasked with this after the Dherg War and have yet to be allowed back to Erivan, the home of the Fhrey. Who is not allowing them to come back you ask…why the Miralyith leaders of course. Do you think that centuries in exile might make them a little…mmmm…cranky?

Rhune is the Fhrey word for primitive, gives you an idea how the Fhrey saw mankind. They saw man as barely a step above rabbits, life forms that were not even really worth noticing. From the Rhunes perspective the Fhrey were very advanced, lived for a longtime, and did not seem to be vulnerable to harm; they saw them as gods and treated them as such.

Ever since the Dherg War, the Rhunes have held to a treaty that outlines where the Rhunes are allowed to live and that has mostly kept the peace with the Fhrey. Then if the Rhunes feel that the Fhrey are gods and are above them in every way how is it that this story is about the balance of power between men and gods? Some naughty Rhunes crossed over the boundary into Fhrey land….dunt dunt duuuunnntt, and not only did they cross but one of them did the absolute unimaginable. He killed a god. You thinking that maybe this upset the Fhrey? Even just a little?? Oh yes, it leads to the birthing pains of a war in fact.

Enter the main cast of characters. The God Killer: Raithe, the man who started it all. The Slave: Malcolm, he actually assisted in the "starting it all" and then tagged along for the ride. The Mystic: Sari, she was only doing her job to warn them that they were all going to die….every day stuff. The Instaryas: Nyphron and his Galantians, they are actually opposed to the newly ascended Fane. The Tutor: Arion, who happened to be the Miralyith Artist who was once in charge of tutoring the Prince but then was chosen to bring in Nyphron and his Galantians, because she is only one of the best Artists in Erivan…that makes her very scary! Finally, The Lady of the Lodge: Persephone, she was married to the Chieftain of Dahl Ren, before he was killed. Dahl Ren, the focal location of this story, is a hamlet just outside of the Crescent Forest that houses Magda, an ancient oak tree that will answer your questions if you ask. Does it talk? Not to just anybody, good thing there is a mystic around when you need one. ?

This story is about all the players and their role in this momentous turning point for the world of Elan. The story has twists and turns and the pace is done well. It is told through multiple points of view and the transition between POV's flows with the storytelling. The characters both main and supportive come from different backgrounds, but together are the force that takes a stand and says enough, here and now, enough! The struggle between gods and men will lead to Elan as we know it to be. Just fantastic!

*Thank you to Del Rey & NetGalley for this ARC of The Age of Myth*

This review is based on a digital copy I received from Del Rey & NetGalley. It is an honest and voluntary review and the complimentary receipt of it in no way affected my review or rating.
★ ★ ★ ★ ☆
fabiola
I listened to this book on Audible and will do my review based on that format. I usually am not into this kind of type of book. Sure, I've seen Lord of the Rings and Game of Thrones, however I never really considered to begin reading into this genre. But I saw the reviews and decided to give it a chance. I'm happy I did.
Now Age of Myth is the first of a series of books spread out in the next few years done by Mr. Sullivan. His style of writing is near perfect, drawing the reader into a world that he weaves with ease. I only have one complaint with it which I'll get to later.
The story has some great characters in it that drive it along. Suri, the young mystic and her best friend is a wolf named Minna, Persephone the wife of the soon to be dead chieftain, Malcolm a former slave of the Fhrey, and Raithe who by mistake and thanks to Malcolm becomes the "God killer". There are other characters here for both sides, but for the matter of time I'll keep the list short.
This book has fantastic flow to it to the point I didn't want to stop listening to the very end. However by now you're probably wondering why I didn't give it a 5/5. One simple fact. As the author goes on with the story, some of it is predictable, usually by one or two chapters except for the ending which will make you wonder about things. I am into half way through the second book, Age of Swords, Mr. Sullivan has cleared up this problem completely.
If you are looking to get into this genre or just want a great book, I can't recommend a better book. Well done Mr. Sullivan, you just earned a loyal fan who will start collecting all of your books.
★ ★ ★ ☆ ☆
shala howell
I am truly sad to say that this book was a very unwelcome disappointment to me.

I loved Sullivan's previous series, and I will still recommend it blindly to fans of fantasy. That said, the magic that it had, this one doesn't. I checked my old reviews and described Riyria Revelations as "just the good parts." This is important because honestly, even taking this series on its own and not comparing to Riyria, it is just a'ight. Some parts go on for a little too long. Other times tired and overused events feel exactly that instead of homages. People make all the dumbest decisions and that propels the story along. Basically, all the good parts were taken out of this for Riyria leaving just the mediocre parts.

I did finish the book (though I skimmed some parts). So it isn't unreadable, it's decent, as evidenced by the over all high ratings for the book. If you like a good strong(ish) female protagonist and it sounds good to you, give it a shot. Otherwise, I'm stricken to say, I do not recommend this book.
★ ★ ★ ★ ★
ferna
I love this new series, the stories, al the characters, but I think my favorite is Suri; she is just so pure, so unspoiled and her ability to with the elements, animals and everything except people is just written so wonderfully. The only thing I dislike is that there will be only one book released every summer for the next six years; I was lucky that I had the first two ARC's and I just hope that after I read close to 200 books before next summer that I will care enough and remember how much I really liked this series. That is one of the pitfalls when you read as much as I do.

This series is set 3000 years before Riyria begins and you don't need to know the history to enjoy this new series, I didn't but I will e reading them very soon and maybe that will help me remember that I want to continue this series, but I don't think I can stretch them out for four years, so I'll probably read book 3 and that's all.

Sullivan has an ability to create many characters that that the readers will care about and this is true in this book, although there are characters that you will hat also as there needs to be to have a great series. The world building is also great and goes along way in setting up the next story as the humans must find a way to defend themselves against the elves that will be looking to kill them. I'd recommend this to readers of all ages who enjoy great fantasy but it may get too violent for younger readers. WONDERFUL!

5/5 STARS: **I want to thank the author and/or publisher for providing me with a copy of this book via NetGalley in exchange for an honest review; all opinions are mine.**
★ ★ ★ ★ ☆
alexandria
I listened to this as an audio book from Audible and it was read by Tim Gerard Reynolds. This is my first book by Michael Sullivan and I have to say that I am disappointed that I will have to wait another year for the next one. Now having said that I am not sure that I would have read the whole book because it is a little slow to start off. It may have been one of those that I pick up and put down a few times before I really get into it. There is a lot going on because you have Frey fighting Frey...Human vs Human ..Frey vs human plots. Some of the Frey tend to go on and on about how great they are and I did tune some of that out. The equivalent of skimming over that section of the book if I were actually reading it. It was a lot of blah blah blah we are Gods blah blah. There is a lot going on and it really didnt come together for me until the last 5 chapters or so. By then I had everyone sorted out and had learned the "language" of the book. The narrator does a great job of sounding smug and condescending when needed and the humor of the book was able to come through nicely. I intend to pick up the other books the author has written about this world because in the end I was very entertained by this book.
★ ★ ★ ★ ★
gloria calandro
From its opening scene of bravery, treachery, and deicide, Age of Myth promises a dangerous adventure. And it delivers.
Like all good fantasy, Age of Myth evokes our own history. The pressure and oppression of the first few pages sets the stage for heroes of revolution in a novel that moves faster and faster as it goes. In interviews Sullivan has cited Hemingway and Steinbeck as heavy influencers, and that is readily apparent in his understanding of character development, motivation, and interplay (and even theming). Following these reluctant heroes at the crossroads of history as they begrudgingly embrace their roles reads not dissimilarly to George Washington, Davy Crockett, or Harriet Tubman - icons who never wanted to be.
Following the classic path of commoner-to-hero, Sullivan's story tracks with other epic series from Dragonlance to The Wheel of Time to The Lord of the Rings. While that may seem like high praise, and the remainder of the series will bare out its deservedness, The Age of Myth certainly begins on equal footing to these fantasy standards. And like its inspirations, Age of Myth tracks the epic story on intimately personal ways. Similarly to following Frodo and Bilbo's quest against the backdrop of a larger war-theme, Age of Myth zooms in to keep the key characters the center of attention even while world events threaten to consume them. I give Sullivan credit for his deft balance of personal narrative while propelling a much larger tale.
One of my personal pet peeves in fantasy is authors who try entirely too hard to make their world "different" (read: spiffy new names for *everything*. Yes, I'm talking about you,
Brian Sanderson
). Those types of books tend to send you scrambling for a glossary or stumbling to keep up with their deluge of jargon-babble. Sullivan evades this trope beautifully, quickly establishing an altogether new and fantasy realm without miring the story in unnecessary world-building (think Tolkein or
Lynch
, with their worlds evolving with the story, not in front of it). He is not worried about re-inventing the genre, he is concerned with telling an epic story within it.
Newbies to Sullivan, have no fear. Having not read Sullivan's Riyria series, of which this shares a world, I found no difficulty falling into this adventure. The crisp writing and deep character development stands solidly on its own. Without having read previous books in this world I don't know if there are homages or references, but if so this books stands solidly on its own two feet and I didn't feel I was missing anything.
★ ★ ★ ★ ★
imuetinyan
When Raithe avenges his father by killing a Fhrey, whom Rhunes (men) consider to be invincible gods, he sets off a chain of events that will change the lives of many. Word of the "God Killer's" deed spreads quickly and Raithe attempts to outrun his fate and the Fhrey that are most certainly going to kill him for it. When he and his companion end up rescuing the widow of a nearby clan's chiefton, he is pulled into a plot circling several characters that all play a role in the war that is to come between the Fhrey and Rhunes.

This series is set 3000 years before the author's previous Riyria Revelations series but from what I understand, it is not necessary to read that series before this one. This is my first time reading anything by Sullivan, though his name has been popping up more and more in my fantasy circles. I've been eager to read something of his, especially after learning that he writes his series in entirety before publishing the first. Why don't all authors do this? A series that has no plot holes, missing links, and doesn't have a bunch of pointless filler? I'm all in.

The story starts out with the 'God Killer' and gives us a pretty good premise for the series but there are many different characters and many different povs that really round out this start to what I think will be an amazing series. Raithe quickly becomes the designated hero and his story intertwines with those of the other characters.

Suri, a mystic seer who dwells in the woods, talks to trees, and has a pet wolf, quickly became my favorite. I have a soft spot in my heart for characters like Suri. She is everything I love in a fantasy character; young, adventurous, rebellious, unique... She stands apart from the other characters in many ways.

Persephone, widow of the chiefton of Dahl Rhen, is the sage wisdom of the group, having been in a position of power for so very long while at the same time being humble and actually caring about her people.

Arion, a Miralyith who practices and teaches the 'art' of magic, and has lived thousands of years also caught most of my attention. I'm really eager to read more about her.

I really enjoyed this. I loved how we started out with separate story lines for the main characters but by the end, they had all converged. I loved all the interactions between the characters and can't wait to see what's in store for this group of allies.
The story flowed really well and I could envision every step of the characters journeys. Mostly, I loved how these characters all seem to come together as if fate were setting them apart for some grand happening to take place in the future, which really just makes me excited for the next book.

I received a free ecopy of this book from Netgalley. All thoughts and opinions are my own.
★ ★ ★ ★ ☆
christian
Michael J. Sullivan is out of step – but in a good way (at least from an old school perspective).

Though "Age of Myth" (Del Rey, $26, 395 pages) has its share of violence, cruelty and evildoers, and though it doesn't shy away from the grim reality of pre-industrial societies, Sullivan emphasizes character rather than gore, and narrative rather than grim episodes of slaughter. And Sullivan also manages to mix in a light touch with his look at a culture dominated by a rich, powerful and long-lived 1 percent that lords it over a mass of ordinary humans.

Toss in some magic, and you have all the ingredients of a typical fantasy, but Sullivan (who wrote the well-received Riyria series) adds value to the familiar genre with a solid plot and compelling protagonists. Granted, the villain is a little too villainous, and some big reveals are obvious many pages in advance, but "Age of Myth" is a wonderful beginning to a five-part series.

And here's another Sullivan oddity: He's already written the next four volumes, which allows him to present the publishers with a complete work that will be released in a timely fashion (are you listening, Mr. Martin?), as well go back and forth from later volumes to earlier to make sure everything makes sense.

In short, buy "Age of Myth." It's one of the best volume ones I've read in a while.
★ ★ ★ ☆ ☆
meccalynette
I first discovered Michael J. Sullivan with Hollow World and ever since this book I've wanted to read his Riyria Revelations/Chronicles series. I haven't taken the time yet but when I found out he was writing a new series set in the distant past of the Riyria books, I was really interested. I love to find a new world to dive in, one that I know the author has a lot figured out and where different time period are explored. I didn't know if I should read the Riyria books first or just get on with this new one, but then I saw this quote (bellow) about this new series and it decided me on starting with that one anyway! I think that quote can spoil this new series a bit about the fate of two characters if you are, like me, just discovering this world. But it didn't bothered me that much so here it is:
"The Legends of the First Empire is an upcoming series set in the distant past of the Riyria books coming from Random House's Del Rey imprint starting in the summer of 2016. It tells the "true" story of how Novron saved mankind from extinction, won the heart of his wife Persephone, and founded The First Empire. It can be read by both new readers and veterans of the Riyria books."

So I'm part of the new readers, and planning on following Michael J. Sullivan's books because WOW, second book of his I'm reading and again: 5/5 on goodreads without any hesitation. I'm even more eager to read all his other books now, I'll dive in as soon as I can!

I really fell in love with the characters, I cared for all of them. Except the bad guy obviously but I find that having the bad guy POV is really interesting to add something to the story. It adds this sense that something bad is coming for the characters, a certain ominous feeling. Thankfully that POV wasn't present a lot throughout the novel and wasn't too stressful to read. These days I'm not really into scary stressful stories so the villain's POV can spoil a book for me; but here it was actually well done and didn't took that many pages.

The first character encountered is Raithe. He ends up killing some kind of god with a slave's help and finds himself with a God Killer reputation that he doesn't really like. The slave, Malcolm, ends up free but decides to stay with Raithe anyway, despite how different they are, because he doesn't actually know how to deal with the world. I loved Persephone for her humanity, how she tried to do her best for her clan and how she sees the best in people, even when there is not that much good to see. Suri was maybe my favourite. Found and raised by a mystic in the forest, she's more at ease among trees and animals than with people with walls everywhere. She has a white wolf named Minna as her best friend: I loooooved this, ever since Fitz and Nighteye (Farseer Trilogy) I have a weakness for human/wolf friendship. I loved how they were so close and inseparable, their devotion to one another.

From the official description of this novel, these are the three main characters, but there are also some minor characters who were as important for the story and as compelling to follow. There is Arion, a member of a Fhrey clan who possesses powers called "the art" that seem to control all sorts of things, mostly forces of Nature. This explains why humans (or Rhunes as they are called by the Fhrey, also the working title of Age of Myth before it was changed) sees them as Gods, adding to that that Fhrey can live for thousands of years. Then there is Nyphron, a rebel leader of the Galantian clan of the Fhrey. He is intriguing, not that much present but you can sense that he will be of importance in the next books.

When reading the book, I knew not everything was revealed and there were some secrets but I wasn't frustrated at all. You kind of know it will be revealed in due time and, when you least expect it, it hits you right in the feels. There was a moment when I had to stand up because I was too dumbstruck and had tears in my eyes. It's really a story full of emotions, truly humane and powerful.

There was not a single chapter where I was bored. When the pace was slowing it was still engaging and serving the characters development. There was always something happening, something being revealed or dealt with.

This story left me hungry for more but I also felt satisfied. There are a lot of openings for the following books but it still brought some closure and that is something I love in book series. No cliffhanger that made me think "uh? Where is the next page?" but more like "So! This is the end! But I can sense more is coming! Great!"

I can't find any flaw to this book, it is really well done and entertaining with an amazing cast of characters.

I loved it so much that I added the second book on goodreads even before I was finished with Age of Myth, I'm really looking forward to what will happen next. I usually don't read the extract from the next books that is at the end but there, I couldn't help but read it because I was so taken by the story and the characters that I couldn't stop myself. Obviously it made me desperate to read the sequel, good job there! Really looking forward to more AND to have a finished copy of that one on my hands!
★ ★ ★ ☆ ☆
tim kurth
This novel has a great world, a great plot, but I had an odd feeling as I read it, like the author was ticking off boxes that a large scale fantasy should have rather than - well, what exactly? - giving the sense events were unfolding from some inner logic of their own. Something like that. That's an illusion of course but it's one I enjoy. And the box-ticking turned out to be true! Sullivan writes in an afterword that the book went to teams of beta readers who gave detailed feedback, with what he wrote changing in response. No law against that. But in this case it dampened some spark I wish the book had had. Not sorry I read it - not going on to the next in the trilogy. For an example of what I'm talking about - read T.J. Kingfisher (Ursula Vernon).
★ ★ ★ ★ ☆
milton
I'm a fan of Michael J. Sullivan's Riyria Revelations series, so I was looking forward to reading this book since it's a prequel. It's set 3,000 years before the events of Riyria which sounds like a lot, but since that's a normal lifespan for an elf of this world, it actually has more connections than I thought it would.

Our band of heroes are Raithe, a human that kills an elf (called Fhrey in the books) and accidentally proves that they aren't gods, Persephone, the widow of the chieftain of Dahl Rehn, who has to look after her people in a time of change, Suri, a half-wild girl who has grown up in the woods and possesses a power she thinks she understands, and Arion, a respected elven mage venturing outside of her home for the first time. Raithe killing the elf brings long simmering resentments to the surface, and war between men and the elves seems inevitable.

I enjoyed this book quite a bit. I think of the Riyria Revelations series as comfort fantasy – heroes rising from an unlikely place, evil plots needing foiling, oppression needing to be to stopped, and this is exactly what Age of Myth was too. The world is different – humans are barely surviving, and their standard of living is pretty low, but otherwise the themes and characterization seemed pretty similar. The book is often not very subtle (the character of Gryndal, for example), but that's okay – it's still fun, and there are some epic moments.

I keep talking about Riyria Revelations, but I should make clear that this book stands perfectly well on its own as the start of a new series. Any references to things in Riyria are just Easter eggs.
★ ★ ★ ★ ☆
steve martell
Age of Myth is the first book in a new fantasy series by Michael Sullivan. Set in the same world as his Riyria Chronicles, the events here take place much earlier.

Events start with a human father and son (Raithe) crossing a river into territory forbidden them by a treaty with the elves. The elves (called Fhrey) are considered gods and given their extraordinarily long life-spans, think of the humans (whom they call Rhunes) as little more than animals. When one of the elves dies, Raithe earns the unwanted nickname "God-Killer". The nickname comes with a target on his back. Meanwhile, Persephone, wife of the chieftain of a dahl, or settlement, finds herself childless and widowed in the span of a few days. This leads to a power change in the dahl and Persephone at a loss to find her role in the new reality. The Fhrey have their own complicated politics going on, as they are separated into tribes who are united even though differences simmer not very far below the surface.

The book starts a little slowly as readers are introduced to the characters as well as both human and elven society. Once the introductions are accomplished, the action starts to move forward. Raithe's killing of a god comes as a shock to both societies. Both human and elf discover that many of their core beliefs may no longer hold true. Michael Sullivan writes very good characters. They are easy to relate to and identify with. He does an exceptional job of world building. This world is richly detailed and vividly described. It hints at much more to be revealed. When the action comes, it is intense and thrilling. Conspiracies slowly simmer here, among both the Fhrey and the Rhunes. Some of the secrets unveil themselves while others remain to be discovered.

This is a world that is comfortable to return to for readers of Sullivan's previous work. It is also a perfect jumping off point for new readers, as no prior knowledge of the world is necessary to enjoy this book. This book serves more as prelude to the war that is coming. Age of Myth is the first volume in a six volume series, so be aware what you are signing up for. Also know that all six books are already written, so there is no need to worry about when the next volume will be ready.

The audio version of this book is narrated by the wonderful Tim Gerard Reynolds. His narration completely immerses you in the world, breathing life into the characters and the setting. He is also signed up to narrate the entire series. He complements the story without overpowering it and is an ideal choice to narrate these books. Highly recommended.

I was fortunate to receive an advance copy of this book.
★ ★ ★ ★ ★
tika
Age of Myth is Book One of Michael J. Sullivan's new epic fantasy series, the Legends of the First Empire.
I think I was the almost perfect (or worst, depending on your view) test subject to listen to the unabridged audio version of this book. My closest experiences to the fantasy genre have been through the stories woven by Stephen King, Neil Gaiman and Ray Bradbury. I do not have a long history steeped in fantasy worlds and thus I did not have any preconceptions or expectations about elves, dwarfs, or any fantastic beings.

I was simply able to soak up the environment and walk through tall grass and peek over the shoulders of Sullivan's characters as they were introduced. The fantasy world unfolded and was woven around me like Suri's string game. I found pure enjoyment, but halfway through the CD's my handwritten list of characters was a confused scrawl and I had to seek help.

A quick online search found Michael J. Sullivan's blog and website for firstempireseries dot com. I emailed the author via a contact form and requested directions to a simple glossary. Beyond all expectations, my email was answered promptly by the author himself---with directions to the "Bonus Materials" tab. Hidden in plain sight is the Glossary and a Map! I am grateful to the author for the 9-page list of Fhrey, Rhunes, Miralyith and all the other creatures who populate the Age of Myth. I gladly started over and listened to all 14 CDs in a couple of days.

I thoroughly enjoyed Age of Myth and join the growing list of anxious fans awaiting the release of the next four books. My only criticism is about the narrator. I wish he had been more of an actor and less rigid. The rigidity helped with evil male characters, but not was not effective portraying the females. Since this is an audio book, I deduct one star for the narrator.

Thank you to Recorded Books and Michael J. Sullivan for providing me with a free audio book in exchange for my honest review.

Update: September 15, 2016. This is a great book and I need to change my review. I should not deduct a star because of a lackluster narrator of this audio version. What changed my mind? I listened to one of the audio versions of "One Flew Over the Cuckoo's Nest." Without a doubt this is a great piece of story telling. However the narrator was terrible. I realized that the narrator should bear his own rating and review and that the story should stand alone.
★ ★ ★ ★ ★
geri arnemann
Michael J. Sullivan has done it again with his new five book series, "Legends of the First Empire." It has that L.O.T.R. vibe that I just cannot get enough of! This series is more of a prequel to his "Riyria Chronicles" and "Riyria Revelations" series, as it is set three millennia before the Chronicles. Mr. Sullivan calls this fantasy series "a separate entryway into the world of Elan." Indeed, this series dives right into an entire world of characters, plot lines, and settings.

The book starts out on the very first page with its first myth. The Fhrey are Elves. Men (or Rhunes) think and believe that they are immortal Gods that can bring wrath and destruction to anything and everything inn their way). They cannot be killed nor defeated in battle. This segues into the beginning of the book.

Raithe and his father are out in the woods hunting deer with their spears. They follow the wounded deer until it collapses and dies. They then begin to dress the deer, only they don't know that they have crossed the river into Fhrey territory, which is punishable by death. This causes one of the Fhrey to kill Raithe's father on the spot. Raithe, then, kills the Fhrey who killed his father and sets him on the run. He soon gets the nickname "God killer" (something no man is ABLE to do).

Like L.O.T.R., this book is gritty but is great for children old enough to read all the way into adulthood. It has something for everyone. From an ancient, majestic old tree that answers questions, to a six pack of wolves that could tear you to shreds, a demonic huge bear, two young girls (that are as different as night is to day) that could become our heroines. It has swords and also lethal rocks when thrown the right way. It has the greatest people, settings, and plot lines. I will be reading this series and the prior series to see what there is yet to learn about them. You will highly enjoy this one as well.

Thank you, Michael J. Sullivan, Random House Publishing Group - Ballantine Del Rey and NetGalley for giving me an e-ARC of this book to read in exchange for my honest review.
★ ★ ★ ★ ☆
shubham sharma
This is my first experience with this author. His Riyria books have been on my TBR list for quite awhile now but when I saw that I had the chance to get in with his new series from the launch, I jumped at the chance. Age of Myth is set in Elan, the same world as the Riyria books, but several thousand years earlier. The author promises no spoilers.

The story is pretty straightforward in its depiction of various shades of elitism, racism, political ambitions, fragile alliances, and superstitious beliefs, all set against a backdrop of escalating tensions across various clan/tribal factions within and between two main societal groups: the Rhunes and the Fhrey. It's nothing that hasn't been done before (and probably better) but this was still an enjoyable read.

The book blurb raises expectations of meeting certain characters, namely Raithe, Persephone, and Suri. I liked them all. We meet Raithe first and, soon after, Malcolm. I enjoyed their initial dynamic, with Raithe as the straight man and Malcolm delivering the humor. I was hoping to see that continue throughout the book but it seemed to me that the pair disappeared among a rising sea of characters and they never really resurfaced in a way that satisfied me. Hopefully future books will see them with a more consistently equal portion of the page time. Not that I should complain too much because the story also had some smart, sensible, strong-willed, and brave female characters all of whom, I am happy to say, managed to be all those things without resorting to the overly hostile, rude, I-have-a-huge-chip-on-my-shoulder-so-you'd-better-not-mess-with-me attitude that seems to define most female characters nowadays. As if that's the only way a woman can be strong.

The writing style is pretty easy and nothing anyone should find intimidating. When it comes to naming people and places, though, I sometimes think that fantasy writers just throw out some letter tiles from a scrabble game and put together random strings of vowels and consonants (Mawyndulë, anyone?). This is very much a first book however and it's clearly setting up conflicts and payoffs for future books. I'm interested in some of the connections made here though and the last few chapters held more than one reveal. Some I suspected and others I didn't see coming. All in all, it was enough to make me curious about what will come next.
★ ★ ★ ★ ★
julie goucher
If I could give Age of Myth by Michael J. Sullivan an infinite number of stars, I would. 5 stars is not nearly high enough to capture the brilliance with which this story was crafted. Sullivan is a master at his art, creating a literary world so deep and immersive that I had a hard time thinking of anything but getting back to reading this book. I completed Age of Myth in 1 day and I only wish that there was already a sequel ready for release.

Age of Myth is the first book in the Legends of the First series, which is set before the Riyria Revelations series. It is the story of Fhrey and Rhune (humans), two races that could not be farther apart. One race rules as gods, the other wallows in a small corner of the world where naught can grow and their people slowly starve. All of this began to change one day when two paltry Rhune, father and son, dared to hope for more, dared to step foot on land outside what the 'god-like' Fhrey had granted them. Unfortunately, the father is slain and as it seems like the son will go as well, salvation is granted in the form of a rock and Raithe makes the fateful slice that will forever change his life and those around him.

As tales spread to villages far and wide, destruction follows, and we are introduced to Persephone, a former chieftain's wife, as well as Suri, a young seer, and Arion, one of the Fhrey. What Sullivan does best is create believable characters that are easy to engage with. Right away I was drawn most to Persephone's story and plight as she works to save her people from threats. She is a strong woman that never backs down, and one of the greatest part of Age of Myth is her progression as she begins to accept and understand her identity.

I could continue waxing eloquently about this book, about Suri and Arion, but that would take away from the story. You should definitely purchase this book as soon as it comes out on June 28, it is assuredly 5/5 stars, heck maybe even 10/5 stars for such an engaging story and richly vivid character story.

I received this book for free from the publisher through NetGalley in exchange for my honest review.
★ ★ ★ ★ ★
affad shaikh
*review may contain mild spoilers*

ARC provided by the publisher via Netgalley in exchange for an honest review.

Age of Myth is set 3,000 years before the the Riyria Revelations, but don't be scared because this series is meant to be read separately and there will be no spoilers if you haven't completed it or even started it.

This book also kind of gave me a Mistborn vibe, because each chapter starts out with a passage from The book of Brin. But unlike Mistborn, there isn't much of a mystery, because we are quickly introduced to Brin and we know she is an apprentice to one day become the keeper of ways in her village. That basically means she is supposed to remember and tell all of the stories that have happened before and during her time, thus this story unravels.

I actually haven't read anything by Michael J. Sullivan before, but after reading this I will quickly remedy that. This book was a delight that completely immersed me into this world of gods, men (Rhunes), and men who everyone thinks are gods (Fhrey).

This book has very many characters and very many points of view, but all are inferior to my beloved Suri. She is my newest beautiful little cinnamon roll that is too good for this world, too pure. Suri is an amazing fourteen-ish year old with an equally adorable pet wolf, Minna. She is also a mystic, which means she has some magic and has many means in which to predict the future. One day she gets a premonition in the form of a vision (I did not mean to make that rhyme, but now I'm just thinking about Hamilton) that is going to be disastrous for the whole world. Her old trainer and the woman that raised her, a well respected Augur named Tura, told Suri that if she ever got a vision like this, she had to tell it to the Chieftain of Clan Rhen.

Then we have Persephone, who Suri tells her ill-fated premonition to, because she is the Chieftain's wife and he is out on a revenge mission to kill a bear that has caused a lot of pain in their village. Persephone is a great female lead, as well, and shows how strong she is time and time again throughout this book. I truly came to love Persephone by the end of this book, and she showed exponential characters growth.

"Welcome the gods,
Heal the injured,
Follow the wolf."

Even though I said this book has very many points of view, it is first told with three distinct events in mind. That is, until the three story-lines that spring from these three events meet towards the middle and the end of this book. The next story line, and first perspective we actually get to see, is Raithe's. Raithe only has his father left in his world, and desperate times makes them make a desperate decision to trespass in lands that mere men are not allowed to venture to. After a grave decision that soon changes everyone's world, Raithe is forced to flee with a slave named Malcom, who has quite an affinity for rocks.

"A wise man once told me no man can escape death, but it's how we run that defines us. And if I have to run, I think I'd like to go where she's going."

The last most important view is from a 2,000 year old woman named Arion. Arion is from the Miralyith tribe, which is the tribe that thinks they are pretty much gods or at least the closest thing to it. Arion does not completely share this view, but still holds a very high place of honor in this society and is the tutor to the crown prince. Miralyiths pretty much rule the Instarya tribe, because even though Instaryas have very strong warrior skills, Miralyiths have more powerful magic, which they call the arts. Arion is incredibly skilled in the arts, yet is still somewhat forced to go on a mission to bring back an Instarya captain that has broken rank violently and then went rogue with some of his men.

What happens when these three paths cross is magical and has become one of my favorite reads of 2016. I truly fell in love with this start of what is sure to be an epic series. I literally couldn't put down the last 20% of this book, I was so enthralled. Michael J. Sullivan did say he wrote the entirety of this series before releasing this first installment, so thank the Lord for that, because I'm not sure I could wait too long to see what happens, especially with that jaw dropping ending twist that I never saw coming.

If you like epic fantasies with high adventure and multiple points of view, I really think you'll enjoy this. I went into this book not expecting much, mostly because I haven't read the Riyria Revelations , yet, but I came out incredible happy with all my five star needs met. The world building was outstanding, the character development was fantastic, and the overall story completely captivated me. If you're on the fence about this book, I say it is definitely worth the gamble and that you will most likely be very satisfied.
★ ★ ★ ★ ★
gherghescu valentin
This book got off to a slow start for me. I read the first 70 pages, then switched to reading another book for a night, before coming back to this one because of my trust in the author. My faith was rewarded. I stayed up till 8am finishing this book last night and it was a great ride with an unexpected twist right at the end.

The story is set in Elan, the world of the Riyria, 3000 years before the events that take place in that series. This book tells the true, untainted, story of the conflicts between the Fhrey and the Rhunes (elves and humans) that brought about the events of the Riyria books. You do not have to have read the previous series at all. In fact, chronologically this series comes first so if you haven't read Riyria, you do not have to.

At its heart this story is the journey of four very different people drawn together in a set of circumstances no one could have forseen. Raithe, "The (reluctant) God Killer", Persephone the wise "neck" behind the "head" of her husband's rule, Arion, a high ranking Miralyith Fhrey who has God-like power, some say. And Nyphron, the leader of a rebel faction of warrior Fhrey who risks the wrath of Gods of Fhrey in defying his Fane's decrees.

The books start with two men, a father and son, trying to hunt scarce food on the inhospitable lands that the humans are restricted to. They follow a deer and it leads them into the forbidden lands of the Fhrey and into a conflict with one of these beings that the Rhunes revere as Gods. Before he knows it, Raithe, the dutiful son, is standing over a bleeding God with his slain father's broken sword in his hand. In a fateful move, he swings that sword and kills the God. But Gods are unkillable, aren't they? And if they aren't, what does that mean for the world as Raithe knows it?

In a far off settlement, Persephone, the wife of the clan chieftain, awaits the return of her husband when Suri, a mystic, brings warnings of the vengeance of the Gods, and the annihilation of the Rhune species from the face of the world. As Persephone's world falls apart around her can she find a way forward for her village, her family and for her race as a whole?

I love Michael Sullivan's writing in general, so it came as no surprise to me that once the events of the book started really moving I was unable to tear myself away from the world of Elan, a world at once familiar and strange. If you have read (either of) the Riyria series, make sure you read the Author's note at the start of the book, as it explains very clearly that the people and events that occur in this tale may be different from what you may expect because "history is written by the victors" and as such, is an unreliable narrator. And while that doesn't come into play during the majority of the book's events, I have full faith that it will be front and center in the books to come. And I can't wait.

Except for the slow start, this book was flawless and having finished the book and looking back I can see how the pacing is the result of the many disparate threads that needed to come together. For me, this was easily a 5 star read as a result. I am so happy that Michael Sullivan has already finished this entire series so I can look forward to an firm release schedule for the subsequent books in this series as I will be awaiting them on pins and needles.
★ ★ ★ ★ ☆
gaurav kumar
It's hard to find a title that actually lives up to the Epic Fantasy genre claim. Many try, and fall very short of reaching the standards some, possibly just I?, have when it comes to Epic Fantasy. Age of Myth by Michael J Sullivan, however, manages to take the genre and run with it, creating his own new and unique world that feels very epic and very fantasy, without falling into tired tropes. It is very fast-paced, possibly too fast, which is what I felt was its main downfall, knocking it down a star.

There is so much new information packed into Age of Myth, it feels very dense at the start. I felt a bit bombarded learning all of this new information, new words, and having no reference point. It was a bit like being swept away with the current and just trying to enjoy the ride. Thankfully, about 20% into the book, I felt centered. I knew what was happening (or so I thought) and was excited, so much so that I finished the book that very sitting.

Pacing was very fast. I think that was a greater problem for me than feeling lost by new words and new worlds. The author tried too quickly to create this world and prep the story, which is a common problem sometimes with introductory books in a fantasy series. Pacing is a hard thing to get right with long series'. Either they go too slow, trying to keep information for subsequent books, or too fast, which was the case in Age of Myth by Michael J Sullivan.

Other than pacing, book was great! Characters were fantastic, especially Penelope and Suri! Raithe was well fleshed out, while Malcolm's appearances were always fun. I'll talk more about the characters during my spoiler vlog on the book tomorrow!

More akin to George RR Martin's A Song of Ice and Fire, than Lord of the Rings at the moment, Age of Myth by Michael J Sullivan does an impressive job of creating a grand new world with fully fleshed characters, keeping fresh in the epic fantasy genre.

// I received this title for free in exchange for an honest review //
★ ★ ☆ ☆ ☆
ellis johnson
I've read a lot of fantasy books, and I was really hoping this one would be good because the cover art is great, and it seems like a lot of people like it and give it praise. I, however, feel obliged to say that I'm disappointed. Before I say more, I should point out that I'm only about 1/4 into the book. However, my reasons for being disappointed are apparent right from the start.
First, a solid plausible deniability was not developed to help me believe that humans from this world would be stupid enough to think that the Fhrey were gods. I HATE that whole premise. It's VERY clunky in this book, and it distracts from what could be better and more interesting story if it were told as if the Fhrey were simply a different race that had oppressed the humans for a long time. There's not enough given about the Fhrey early on to make it believable that they could have been considered gods. There's just no evidence. Sullivan took the tell-don't-show route for this, and it's unfortunate.
Second, the dialogue sounds like something from The Power Rangers. There are colloquialisms and slang from 2018 Earth that just DO NOT help to put you in a primitive fantasy world. The character banter becomes quickly annoying.
I'm not sure why so many people like it. I saw a review that said if you like Tolkien, you will like this book. I beg to differ - considerably so. The language is horrible.
Next, the characters simply do not come across as remotely intelligent. I had a difficult time caring what happened to them because they were incredibly ignorant.
The only saving character so far is the girl with the wolf, and even her banter goes on far too long.
I love the epic cover art to these books - and that's about as far as it goes. I wanted to like it. I really did.
★ ★ ★ ★ ★
thurston hunger
This book certainly is another burner from Michael J Sullivan. Once I had started listening, I was unable to stop. I was drawn in right from the start, and I can't wait to listen to the sequels — but I'll have to be patient for another four months before I can continue with volume 2.

If you've read the Riyria Revelations, you'll recognize a few names, but it doesn't matter if you haven't read anything by the author before (although you really should).

Once again, this isn't just a great story about magic and lore. There's racism, superstition, prejudices and more the protagonists have to contend with.

Again, we have strong female and male characters alike, a fantastic plot, and some humour (although I think there was more of that in the Riyria Revelations).
I was very happy that Tim Gerard Reynolds is the narrator again, because he does such a fantastic job.
Do yourselves a favour and read or listen to this book, you won't regret it.
★ ★ ★ ☆ ☆
flannery
I got this book to review through Edelweiss. I was a huge fan of Sullivan's Riyria series (both Revelations and Chronicles) and was eager to start a new series by him set earlier in this world's timeline. However, I struggled with this book a bit...in short I just didn't find the setting or the plot to be all that intriguing or interesting.

The book is set in a time where the Rhunes (humans) are in hunter/gatherer mode...kind of; they are also kind of in settlements that remind of a Viking-type civilization. Their greatest foe are the Fhrey (remind of a fey race) who believe the Rhunes are little better than animals. I wasn't super excited about the setting; it's just kind of bleak and blah.

The majority of the story focuses on a man-eating bear that has been killing the people in a Rhune village. Woven into this are increasingly tense interactions between the Rhune and the Fhrey and also conflicts between various Fhrey groups. The story moves slow and at the end of the book I felt that not a whole lot has really happened. The book is long and it feels incredibly long; I struggled to stay engaged with the story and only finished it because I got it to review.

That being said the major redeeming quality of this story are the characters. I really enjoyed the characters of Suri, Raithe, Malcom, and Persephone. The story is well balanced between male and female characters. However, I also felt like there was a lot less humor in this book than in the Riyria books and that Malcom/Raithe were very similar to a Hadrian/Royce type of pair (although not nearly as entertaining).

I was struggling between deciding on three stars and four. The writing flows well and I enjoyed the characters. However, I thought the world was boring and uninteresting and also thought the plot was slow. I struggled with being engaged in the story and struggled to actually care about the plot. I don't plan on continuing this series...sadly.
★ ★ ★ ★ ★
darren
Michael J. Sullivan never forgets that he is writing for his readers! So many authors get too caught up in their own world-building, their own mysterious plot devices, their own deep analyses of characters, or just their words themselves, as if they write only for themselves, not for readers. Sullivan respects his readers. His books are skillfully crafted, remarkably free of errors of any kind. His plots are full of surprises and little delights of discovery as the story unfolds. His books are peopled by characters who always seem like descriptions of real people, never like "made-up" persons; they have substance, reality, details. Whether "good" or "bad" or somewhere in between, all his characters have believable motivations and behaviors. As a bonus, there is humor throughout his books, especially a self-effacing wry humor that is endearing.

I have been a big fan of Sullivan's writing since the first Ryria book. So I was looking forward to this new series with anticipation, and truthfully, with a little trepidation that he couldn't possible produce another book as marvelous as the Ryria series. Not to worry! This is another wonderful story! And that is Sullivan's best description - a teller of tales! As children, we liked hearing stories over and over. As an adult reader, I take the same delight in reading and re-reading, and re-re-reading all of Sullivan's books. Keep them coming, I say!
★ ★ ★ ★ ☆
popko
Michael J. Sullivan begins a new series with Age of Myth. The opening scene recalls David and Goliath, as Raithe and his brutal, ignorant father are driven by poverty and need into forbidden lands and encounter a Fhrey, a member of a God-like race. When Raithe lashes out to avenge his father's humiliation and death, he finds, much to his surprise, that while the Fhrey have many powers, they are not immortal. Raithe, who has been taught no aspirations other than escaping his father's and brothers' bouts of violent behavior, does not consider the implications of what he's done. At least not until Persephone, the wise widow of a local chief, helps him assume a hero's role, and teaches him what caring and comradeship is about. Also featuring a wolf and a sassy young heroine, as we've come to expect.
I look forward to reading more of this series.
★ ★ ★ ★ ★
claudia recinos
The first thing that jumped out at me was the gorgeous cover (I know, shame on me), but like its cover, the story within is captivating. While the story starts with an interesting and exciting hook, the narrative plods along for near the next two thirds of the pages. Here and there a few moments of surprise or excitement pop up, but overall the pacing is quite slow (which isn't necessarily a bad thing!). These moments tend to appear at the very end of a chapter or section, making the albeit slow progress to the next one worth it.

The characters, while not as life-like as others have described, seem to come in two flavors: Extensively fleshed out, multi-faceted protagonists, and then basically everyone else. Those that drive the narrative [naturally] have great agency, but those that remain in the background act more as set pieces. Let's say that someone related to a protagonist dies suddenly, this event affects the character deeply, changing their viewpoint or course of action. The character[s] that died on the other hand? Hardly knew them (at one point I had to look at the book's cast of characters to see who actually died).

The biggest positive for me is the setting. Rarely do you see a more mainstream title take place in a fantasy styled bronze age. Technology is limited and in-world conveniences aren't [always] immdiatley chalked up to 'because magic'.

Overall this title, while not reinventing the fantasy genre or really doing anything new, is an enjoyable read. It sets up what is to be a series in a solid way and seems to know its scope. It doesn't feel as grandiose as the Lord of the Rings nor as expansive or gritty as A Song of Ice and Fire, but it strikes a nice middle ground.
★ ★ ★ ★ ☆
tom hajek
Disclaimer: I received a free ARC of this book- this in no way influences my opinion.

Review: When I first read the synopsis above, I was unsure of this book. On the one hand, it sounded intriguing. On the other, it didn't provide enough information for me to gauge whether I would personally enjoy it. I have never read any of Michael Sullivan's novels, but it's my understanding that this book is set in the same universe as some of his other series, only at a different point in time. Regardless, it's a standalone series and I didn't feel like I was missing out on anything by not reading his other novels.

I will admit this book was hard for me to get into, in large part because it's been awhile since I have read a true high fantasy. I'm used to action-packed YA fantasy. The difference between YA fantasy and this particular high fantasy novel can be likened to downing a mixed drink and savoring a fine wine. Both are enjoyable in their own contexts, but this book is definitely a fine wine with many subtle complexities that slowly emerge. The complexities in this analogy being the in-depth character development and incredible world building.

The novel starts with different point of view chapters for a variety of characters: Raithe, Persephone, Suri, and Arion. There's no evident connection at first, but the storyline eventually interweaves together to become a fluent narrative. Although this does make the pace slow at the beginning, it is necessary to create fully fleshed out characters. Without the time devoted to this they would have otherwise seemed slightly clichéd. Instead, we get a good sense of who they are and what motivates them. I also appreciated that the majority of the protagonists were female- and while they were not overtly powerful heroines, they have an underlying strength that emerges throughout the novel. I see a lot of potential for their growth throughout the series.

However, the real treat of this novel is the world building. This world isn't something that was just slapped together to further the storyline. No, this is a fully developed universe complete with history and myths. You can tell the author will continue to flesh it out even further as the series continues and delve into more of its intricacies. The world itself is divided into two races: Frey and Rhune. The latter, the Rhune, view the Frey as godlike because they appear to be immortal and possess magic. However, the Frey are not immortal and only a very select few, the Miralyith, have magical abilities, referred to as the art. This causes a divide as the Miralyith view themselves as vastly superior to the other Frey, and especially the Rhunes.

For years, the Rhunes have respected and revered the Frey. This all changes when Raithe kills a Frey, revealing they are actually not immortal. As expected there are repercussions and the Frey start to exterminate villages of Rhunes- not only in retaliation, but also out of fear of their numbers. While there are only a few hundred Frey, there are thousands of Rhunes. If mobilized and united they could potentially destroy the Frey. Most of this book lays the foundation for a battle that will emerge in the sequels. The book also hints at an internal war between the Frey, due the class stratification in their society.

My one criticism of this novel is the relationship development is lacking. We see some in terms of friendships, but I would have liked those explored more in-depth. There is also little romance in the book. I don't mind this, but the book attempted to throw some in without developing it. However, I find this typical in high fantasy novels, and my guess is that it will be built upon in later novels- although not to the same extent as you would see in YA or NA fantasy.

Overall, this is everything you would expect in a high fantasy novel. I loved the character development and world building, but the pace is slow. However, I understand the necessity and expect there will be a lot more action in the sequels. And while the story is predictable in parts, we are thrown some unexpected twists toward the end. This is slated to be a 5 book series and Book 1 expertly lays out the foundation and wraps up nicely with no dramatic cliffhangers. I look forward to seeing where the series goes.

See more of my reviews at: [...] and like us at Facebook.com/TheFantasyBookNook
★ ★ ★ ★ ☆
marlah
First of all I have not read the Riyria Chronicles and Revelations series. This is supposed to be the start of a five part series.

Sullivan's characters are interesting. There were times that I had to explain to others around me why I was laughing so hard.... to blank stares. He blends the right amount of dysfunction with stupid crazy with completely clueless with underhanded scheming with... you get the idea.

Sullivan has created a world that is so unlike most fantasy words. We have an ignorant human like population thinking an elf like population are gods. Each mix together in a quasi tribal interaction that complicates everything. The leaders are arrogant and the plotters are sneaky beyond imagination. This story starts at the level of complete ignorance of events and unfolds from there... the reader is along for a voyage of discovery. Yet it feels like nothing is as it should be or seems to be... maybe that is just me.

This book carries a dark undercurrent. "Everyone is going to die!" is announced by a new child mystic. That and the killing of a "god" sends a world at peace (if you call a world of slavery peace) into a very dark spiral. Something is definitely wrong but what is it, who's behind it, and why?
★ ★ ★ ★ ☆
patty barrocas
As the first installment in a new 5-part fantasy series, this novel provides a good start to the series' launch. The characters introduced are all interesting and competently drawn, but I did not find any of them especially compelling, and I did find myself struggling with what I thought were inconsistencies in the way the young mystic character, Suri, was drawn (e.g., sometimes behaving and talking very child-like, other times, very adult-like, etc.).

The storytelling moved along at a good pace, and although I did like the overall plot, I thought that in a couple of places, the segue from one bridging plot point to the next felt abrupt and unexplained, and therefore, foisted on the reader (for example, how did Suri arrive at the particular details of her "theory" regarding Grin the Brown Bear's connection to two particular humans that prompted her to spring into action, which in turn allowed the plot to advance in a somewhat contrived direction?).

This installment opens strongly, concludes satisfyingly, and closes with a teaser that piqued my curiosity as to what might be in store for the next novel in the series.
★ ★ ★ ★ ☆
lashunda
I have read all of Michael J Sullivan's stories in this world. All are wonderful.
I suspected I would not enjoy this because a good deal of my heart was given to the flawed protagonists of the Riyria. But this may be the best novel so far. An utterly enjoyable dip into the world that is barely revealed in the Riyria tales.
The characters are fascinating and strong. And I love that the great and wonderful Nyphron is kind of a dick. People are complicated.
Sullivan is good at quirky characters and his mystic is both Suri is amusing and sad.
Persephone is the only character who hits a slightly flawed tone to me. She feels too naive. Too utterly unaware of natures of the people around her.
But the story is engrossing. The plot keeps moving and you are always wanting to read the next page. It is well worth your read.
★ ★ ★ ★ ★
lairn
I am new to Michael J. Sullivan's books and therefore found myself a bit confused in spots as this is a pretty epic novel.
There is a handy-dandy glossary in the back of the book and I strongly recommend it's use to other new readers.

The story itself is engrossing, epic, oh, I already said epic. Um, fantastic, one of those books that you will move to that special
place on your bookshelf cause you are planning on keeping it forever.

I thoroughly enjoy a good fantasy adventure, and sadly there are not enough of them, so I will start reading some of his other books
while I impatiently wait for book two of Age of Myth to come out. Age of Myth book one was that good, I am now a true believer : )
★ ★ ★ ☆ ☆
charles theonia
I loved the Riyria series, and this book (first in a series that takes place in the same world 3000 years earlier) shares many of those qualities. Michael J. Sullivan does a great job with dialogue and banter and characterization and story flow and pacing.

However, when I got to the end of this book, I realized that I had no desire to continue the series. There is a lack of depth and originality. Since I read Riyria, the world of this novel holds no mystery for me. I know what the Dirg are, and the Frey, and the Goblins. I'm familiar with this author's style, and there isn't quite enough "newness" for me to keep going. It's very well-written, but it feels a little bit like a rehash. Even the characters feel familiar, as if I've read their ilk before.

This is really a personal taste thing. I suspect some readers will love it.
★ ★ ★ ★ ★
katrine d st l
AGE OF MYTH reminded me of all the reasons I love Michael J. Sullivan's writing. From the very first page, the story was intriguing and exciting. As always, the characters are beyond fantastic. Raithe is an awesome hero, Persephone is a very strong woman, Malcolm is hilarious, and Arion is not a mage I'd want to mess with. The plot is engaging and changes enough that I was never bored. The action was intense and nail-biting, especially near the end. But my favourite part of the book (and it was hard to choose, trust me) was the history and mythology of the world. It's not like his previous novels, though it's set in the same universe– fans of Riyria will recognize certain names– thousands of years earlier. Just hearing the stories the characters would tell were fascinating. It's pure fantasy, and I was completely enveloped by the entire book. A must for all fantasy fans. Don't miss on this one!
★ ★ ★ ★ ★
mary walsh
I received this book free through goodreads' First Reads program. A positive review was not promised.
I went into this book with hope and veiled excitement. Then I saw the tiny print and thought a daunting task lay before me. NOT SO! Granted the book would be massive if the type size had been larger but much as my favorite authors, such as S. King and A. Rice (think The Stand and The Witching Hour), Age of Myth(The Legends of the First Empire #1) flows nicely and is a fairly quick and fun read. I became invested in the characters and appreciated the social commentary made by the author.
Like Tolkien, Sullivan builds a unique world in a landscape that promises surprises and future revelations. Contains all the mystery, adventure and action one would expect in this genre. I look forward to 2017 when book 2 is set to be released. I fully admit to being hooked.
★ ★ ★ ★ ☆
adam boisvert
This is a very good start to a story that definitely keeps your interest. The balance of power between the different factions is good. I have to share that I like stories that have strong heroes and the two sides are more black and white. Shades of gray don't work for me.

I am not sure what the time frame is for the next release, but it will be worth buying. Hopefully, the author can keep the balance and prevent too much moral relativity from creeping into the storyline.

Good read!
★ ★ ★ ★ ★
stephanie
Killing a god should be, well, more difficult than simply slitting his throat. In fact, it would be assumed (and had been for centuries) that a god couldn't be killed. And with that, the world changes forever. On the run from revenge for his part in killing a Fhrey (the supposed god), Raithe ends up saving a woman and young girl from murder at the hands of their fellows, only to get caught up in dun politics that would pit the three of them against most of the rest. Then, the gods show up on their doorstep, and a war will no longer be avoided.

In the best tradition of epic fantasy, Michael J. Sullivan starts his five-book series with gods, magic, seers, and war. The Age of Myth is a wonderful book, with characters who are not usually quite what they seem, and are extremely well-written. Raithe, cast into the reluctant position of God Killer. Persephone, trying her best to help her people. Suri, young ragtag seer with her companion wolf who sees what is coming but is powerless to stop it. And these are just a few of the characters that really do stand out on the page.

Being the opener in a long fantasy, there is a slow build with history, characters, setting - everything being put into place. But this isn't a boring build-up. There is enough going on to not only explain what needs explaining, but to keep things interesting and moving forward at the same time. And what gives me great hope for this particular series is the Author's Note in the beginning, where he explains that *the whole series is already written*. There are few things more frustrating for a reader than an excellent series-starter that flounders on the second book and then totally loses its way after that. I have high expectations that this will not be the case here.

There are books that I read where, as soon as they are over, they are truly over. Then there are books that have a sort of lingering presence, where events that happen in the book sort of follow me around like a though-bubble, giving me more to think about. Books that, when I finally read the last page and close the cover, I sort of slowly set it aside, knowing it will be circulating in my thoughts for some time to come. Age of Myth is one of those best of books, where I keep finding bits that I may have glossed over during the reading that pop into my head, where I'm still thinking about the book even days later. Epic fantasy, indeed.
★ ★ ★ ★ ☆
dakota
This book has some very interesting ideas presented about the division within people or even a cultures of people. To see this play out in the way it does within the book to see a semblance with history itself always goes good to believably of the characters of the story. A specific example of this would be WWII. Towards the end of the book the characters were laying out for kind of flat and boring, but as the end chapters of the book gave way, the characters got a good dose of dimension. The use of "The Art" gave the book some very nice flavor to the story and I cant wait to see more of it in action. Not to mention "The Door" I am very intrigued by it and will have to wait to see what that involves. This series has some very interesting ideas and I cant wait to see how they all evolve over the course of the story.

I did get this book from the author for a review.
★ ★ ★ ★ ★
cflynn
It's like a warm summer night with a cool breeze… It's like sitting before the fire in your favorite cozy chair… It's Ah....A good book. After finishing Ryira chronicles and revelation… I listen to another author's trilogy… It just seemed flat so I bought this book...And like I said before it's like a warm summer night with a cool breeze or sitting before the fire in your favorite chair. I'm listening to the audible version and Tim Reynolds is amazing yet again… He really does a great job of bringing the characters to life and he can impersonate so many different voices so it's easy to keep track of who speaking
★ ★ ★ ★ ★
sherrie
This is a very entertaining book. It is entertaining, but very detail filled. This is the first time I read this author, and I am impressed. The world the author lays out in this book is very complex and well thought-out. It is a world populated with great characters. The interaction between the characters is great, and the author uses them to set a wonderful scene. All in all, he does a great job of creating a wonderful first step in this new series. I can't wait to see the next installment in the series. I would suggest it to anyone who is looking for some fun summer reading.
★ ★ ★ ★ ★
asad ali
The origin of a hero is often shrouded in falsehoods, not to hide the hero, but to make a hero better than they really were. It's sort of like a recipe—take the truth, cut off the fatty inconvenient parts, sprinkle liberally with culture-appropriate virtues, soak in the blood of made up enemies and tears of innocents saved, and let bake for a hundred years or more. Voalá, a hero is now a tall tale, a fable, a myth—more of an ideal than a real person.
In 'Age of Myth' by Michael J. Sullivan, there are no larger-than life characters (only some who think they are). We meet four very different and would-be heroes: Raithe, a Dureyan warrior; Persephone, a chieftan's wife; Arion, a Fhrey (elf) with great power in the Art; and Suri, a young mystic girl. Not one of these four have a desire to be heroes, but would rather keep their lives simple—not necessarily the same, but simple nonetheless. However, these four are thrown into the Hero's Journey by the loss of people close to them.
Through a sense of duty and responsibility, Persephone, Arion, and Suri are forced to face new environments, new and old enemies, and have their beliefs challenge and changed. Raithe goes through the same process, but it is driven more by survival than duty. Ironically, it is Raithe who is thrust into the heroic role faster and more dangerously than the others. Through actions of self-defense, he becomes known as the God Killer.
'Age of Myth' is high fantasy, and the beginning of an epic. It has magic, swords, a killer bear, and myth. Yet, this first book of a larger series could be considered a small event in a much larger history. The story does not explore the whole world Sullivan has created, and that is on purpose. Sullivan strips away the embellishments that often surround heroes and gives us the truth about the four main characters and keeps the story focused on the Raithe, Persephone, Arion, and Suri.
The story doesn't make the heroes perfect. Their flaws are evident and revealed. They are all forced into their paths. They don't volunteer for leadership. What makes them heroic is their choices to act and not be acted upon.
Sullivan's storytelling ability is amazing, the prose rhythmic and flowing. The book will suck you in. The characters will raise and dash your hopes, only to raise them again. The book ends well for our heroes, but that end is a beginning to a much more perilous story.
★ ★ ★ ★ ★
dotty
If I could rate this book higher than 5, I would. Let me begin by saying if you like other books by Michael J. Sullivan, you will love this book. If you enjoy Brandon Sanderson, you will love this book. If you love good strong fantasy with excellent worldbuilding and character development, you will love this book. If you don't enjoy great fantasy books, you may not enjoy this book (or his writing in general).

Before I go further, I want to make it clear that I received an electronic copy of this book in advance of publication. However, that in no way impacted my review (other than to give me bragging rights to my friends who enjoyed the Riyria Revelations). I didn't rub it in too badly, but let me just say that I'll be disappointed in any of them that don't read this book soon. If anything, getting an advance copy made me want to be more skeptical of this book just to show I was unbiased. This book passed that extra scrutiny. I loved every page.

Before I read this book, I really enjoyed Michael J Sullivan's writing. Now, I'm afraid to say that Patrick Rothfuss's reign as my favorite author might be at an end. I'm sorry Patrick. Please forgive me for saying that.

What did I like about this book? In a word? Everything.

The characters: From start to finish, they are well developed. They are believable. They are entertaining. They are fun. There are a multitude of characters in this book and somehow there are a remarkable number of them that are fleshed out. Yes, there are some background characters that I may not know what they ate for breakfast (but seriously, if you want that level of detail, read George R.R. Martin). There is at least one "bad guy" that I wish was a bit more sympathetic and had slightly deeper motives, but that is really nitpicking and stretching.

The world: This is the same world as Riyria, but set 3,000 years earlier. It is absolutely not required to read the Riyria series to understand this book. Wow. What worldbuilding skills. From the beginning where we are dropped into an action scene to the end where the pace is rapid, the author delights in developing the world. And what a world it is! The world itself plays significant roles in the story of the book. As realtors state, location, location, location. And the locations of the players in this book matter. The players impact the locations in the book. As you may have heard, if you wish to understand someone, study their environment. This book does that.

The plot: Wow. From the beginning of the book to the end, I enjoyed the book. With some books that I enjoy, I frequently want to take a break. This book, I took breaks because I had to do so. I can see certain plot points that are being set up for resolution in future books. This is where Michael J Sullivan's writing style shines. If you don't know, he writes the entire series before publishing the first book. This way, he can go back and tweak book one when he realizes something isn't working in book three. Back to the plot, I can say by the end of the book, I could not read fast enough. I was begging my eyes to go faster (and I am not a slow reader).
★ ★ ★ ★ ★
shravani
I've wanted to read something of Michael J. Sullivan's forever, since I've heard good things about his Riyria books. But I never got to any of them, so when I saw he had a new series coming out, it seemed like the perfect time to finally check out his work. And by the gods, am I glad I read AGE OF MYTH, because now I want to binge read all of his books.

First, I appreciated the Author's Note at the beginning of the book. I'm always wary of starting new epic fantasy series because there's that chance they won't be finished. No worry of that here -- all five books in The Legends of the First Empire are already written. That gives me such peace of mind knowing I'll get the entire story, and too, I like knowing the author stuck to his ideas for how everything would go, and was even able to work in lots of foreshadowing.

Second, I like the squad of unlikely heroes. Born in a harsh land, Raithe has only ever known fighting and becomes the mythical God Killer. But all he really wants is to quit fighting and find a quiet place to settle down. Widow Persephone must give up leadership of the clan she's helped lead for 20 years when her husband is killed. But when the new chieftain shows himself unworthy of protecting their clan, she kicks aside generations of tradition. And so on.

Third, AGE OF MYTH is epic fantasy without requiring 800+ pages per volume to be epic. There are big consequences to little events, battles where the underdog is overwhelmed and against the wall, and big powerful bad guys who see humans as rats. Classic fantasy stuff in some ways, but Sullivan puts his own spin on it all. And that ending? Oh man oh man! It's going to be a long wait until summer 2017.
★ ★ ★ ★ ★
tdini
This is the first book by Michael J Sullivan I read, and I like it a lot. In the author's note in the beginning of the book it says that the new series is already finished, but it looks like the publishers are going to hold it hostage - the next installment is due to come out next year, ouch. The first book is a finished work, it does not stop abruptly in the middle of action, and has quite satisfying end with the current crisis resolved, and the new one brewing. It does not feel frustrating, but really makes you want to get your grabby hands on the next book.
The world in the book is beautifully made, and the characters feel alive. The book is written very well, and is hard to put down.
★ ★ ★ ★ ★
hanngrenade
This is the first book I have read by Michael Sullivan, but it will not be the last. I loved Age of Myth and cannot wait for the sequel next year. I plan to read his earlier books as well, which take place in the same world as Age of Myth. I didn't ever feel lost by not having read the Riyria series of books. Probably because events are separated by millennia.

The first chapter hooked me. It is probably one of the best openings I have read in a long time. You see Raithe (a human, also known as a Rhune) become the fabled God Killer while also experiencing something traumatic. You can sense how this encounter will not only change his life, but forever alter the world he lives in. He doesn't come off as a hero, and I'm still hesitant to call him one even by the end of the book. I'd say he's a hero for Persephone, who I personally view as a greater hero than Raithe. At the very least, she's certainly a greater leader. She is the wife of a recently deceased Chieftain, and as a result, lost her position of power. Throughout the narrative, Raithe and Persephone grow close, though it never turns romantic (at least not yet). I think they play off each other well. I look forward to their continued journey and am curious to see how their relationship grows and matures.

I love Malcom. He's an ex-Fhrey slave and secondary character who becomes Raithe's traveling companion and friend. He has some great comedic moments, which helps give some scenes a more light-hearted touch.

Suri is another fun character. She's a young seer who gives off a powerful vibe. Her traveling companion is a faithful wolf named Minna… and Minna is awesome. Suri also provides some comedic relief. I didn't realize how young (14) she was until toward the end of the book. If her age was mentioned in the beginning, I somehow either missed it or forgot about it.

I found the parts that took place in the Fhrey world less exciting, but also interesting from a world building perspective. I think the only reasons I enjoyed the scenes less is because I was less invested in the characters involved.

Sullivan did a fantastic job at building tension. Despite Raithe's earlier victory, it's easy to see the human's (Rhune's) situation as hopeless. The Fhrey are divided into different groups, the most powerful group (the Marliyith) uses magic called The Art. Basically, if you don't have The Art, you are powerless against it. Fhrey/Human conflicts grow more interesting as the novel continues. Arrogance is probably the biggest fatal flaw of the Fhrey—especially for the group using The Art.

Overall, I was pleased with the entire novel and am excited to discover another epic fantasy series I can feel invested in. Sullivan's writing style is easy to follow, yet it never feels simplistic. He just has good voice. There are so many great scenes and characters I didn't touch on in this review. The ending was satisfying for a 1st book in a 5-book series. It wrapped up some plot points while leaving other threads open. I especially found the final revelation intriguing (and no, I won't say what it is—you'll have to read it for yourself).

Buy this book! You won't regret it.
★ ★ ★ ★ ★
collin bost
This is my first book from this author and I love it. The characters are well done and the pace is quick enough to keep you interested yet spends enough time building the world.

I think it's pretty cool how the author writes the whole series before releasing it. I will be very interested in reading the whole series.

The main character, Raithe, is a reluctant hero who will grow on you and the supporting characters are just as interesting.

I'm trying to think of anything that I felt was out of place or wasn't needed for the story and I can't come up with anything.

Well done.
★ ★ ★ ☆ ☆
mamarin
It's not too bad but it isn't also engaging enough to try the second book when it comes out. I found it a bit childish. It copies Tolkien's work (elves, goblins, dwarves, humans and wizards). The plot doesn't advance enough in the first book to know if the story is worth telling. If you want to read fantasy it's better is you stick to Lightbringer Series, Stormlight Archives Series or a Song of Ice & Fire Series (any of the books in those series is worth it and enjoyable even if there are no more books in the series to give it an ending).
★ ★ ★ ★ ☆
brandi gomes
I knew I was going to read this book after reading the Riyriya Revelations. And the author does not disappoint! The story has a nice 'zoomed in' sort of feel to it, in spite of it being a high fantasy setting. Dialogues are crisp as always, and the pace is great. One thing I really liked and appreciated about this book was that it is a whole read on its own, despite being the first part of a multi-part series. There is a proper closure to the story arc, as well as a great world setup for the sequels.

Sometimes, a couple of the characters seem a little ambiguous w.r.t their motives and personalities, but not enough to become a major distraction. I would have loved to see more maps as well; the one at the start of the book seemed a little inadequate.

I enjoyed the book very much, and look forward to reading the sequels in the series! And the best part is that the whole series has already been written (*looking at you, GRRM*).
★ ★ ★ ★ ☆
terra masias
I have never read a Michael J Sullivan novel before and so far, I like it. I am about half the way thru and I have enjoyed it. It is not overly dramatic or difficult to follow (think Game of Thrones or Wheel of Time). It is fun, engaging, just suspenseful enough, just nostalgic enough and yet just real enough to keep me wanting to turn the page. I enjoy the characters but especially the setting. The pre-steel age of the Rhunes is interesting - an era I have not seen fleshed out in a fantasy novel before. This is an enjoyable, easy read worthy of your time.
★ ★ ★ ★ ★
charles theonia
Please note: I received an ARC copy of this book from NetGalley. this does not influence the opinions of my review in any way.

This is the first time I have read a book from author Michael J. Sullivan, and it won't be my last. Age of Myth is everything a fantasy novel should be: Engaging characters, a complex plot and an Epic setting. I thoroughly enjoyed this book.

Characters:
The book has so many interesting and unusual characters that I cannot write about them all. One of the main characters is Persephone, the widow of the recently deceased chieftain. She has been the "second chair" for twenty years, giving wise counsel to her husband. When a new chieftain takes over, Persephone finds it hard not to speak her mind when she sees Konniger making mistakes. This, of course, gets her in trouble. Even when everyone is against her, Persephone is level-headed, wise, and compassionate. She is a natural leader.

Another wonderful character is Suri, the teenage mystic. She is a child of the forest and is more comfortable sleeping outdoors with her wolf than being cooped up in a lodge. She comes to the village to warn about a grave danger, saying, "Everyone is going to die". She is brave, intelligent and loyal to her wolf companion.

Plot:
I thought the plot to be complex without trying to be deliberately confusing. There are power struggles in the two societies, mythology that may, or may not, guide the story, and blossoming love. I appreciated that there was a balance of exposition and action. So often, in the beginning of a new series, there is a tendency to burden the first book with explanation upon explanation of the book's universe. The author is a wonderful storyteller who doesn't need to spell everything out to the reader. He knows that we are along for the ride and can wait to have aspects revealed to us at the appropriate time. This also shows great respect for the audience. There are harrowing scenes of battles that had me staying up late because I couldn't put the book down.

Setting:
As with any fantasy novel, the setting creates the tone. Age Of Myth is set in a time long ago (it seemed very like the middle ages in Europe). Of the various societies there are the Rhune (us mere mortals), and the Fhrey ( a race of people who live for thousands of years). The Fhrey can perform "The Art" and are believed by the Rhune to be gods. The Fhrey don't see the Rhune as even human. They consider any other races to be sub-human; more like wild animals. Both cultures will begin to see their perceptions tested when a fateful encounter occurs that begins the events in the book.

This is an exciting beginning to a five book series. I loved that the events in this book are resolved, but some things started will carry over into the next book. If you enjoy action, adventure, and fantasy, you are in for a treat.
★ ★ ★ ★ ★
rowasaurus
Ahoy there me mateys! I received this fantasy eARC from Goodreads Giveaways. It was the first time I have ever won. Arrrrr! In return I will write an honest review. So here are me honest musings . . .

The gorgeous cover is what made me click on the giveaway for this novel. The blurb is what made me enter the giveaway. Reading the novel is what made me fall in love with this author's work and made this novel one of my top favorites ever. I actually struggled making myself write this post because I know that whatever I write will not do it justice. However, this novel deserves to be praised and the love shared and so I will do me best . . .

So I am a huge fantasy nerd and love epics but found myself in a bind recently of not wanting to finish epic series. I seemed to have a problem with the world building or the characters or the portrayal of women or the length of chapters and chapters where nothing happened. Even hyped series failed to deliver.

This book reminded me of all of the reasons that I love the epic fantasy genre. I was transported and immersed into the world of Riyria. This novel tickled me fancy in just the right way and fit me mood perfectly. I love when that happens. The world building and writing were glorious. My copy was 384 pages (minus glossary etc.) and yet seemed so short when it was over.

While the world was awesome and the plot was super fun, it was the characters that made me soul happy. Super strong female characters, men with depth, magical beings, etc. All characters were fleshed out and necessary for the story being told. Some of my favorites:

– Raithe – a reluctant hero who finds himself drawn into a conflict through unlikely circumstances

– Suri – a seer who talks to trees, has a unique worldview, and travels with a wolf (Arrrr!)

– Persephone – a strong willed woman who doesn't break under the burdens life is giving her

– Malcolm – a former slave who has a penchant for using rocks

– Arion – a woman with magic whose perspective on life takes a hit

I love how the characters are drawn together in the conflict and how they work together.

As the author states on Goodreads, all the novels in this five book series are already written! Of course the publishing dates for 2 – 5 have not been decided yet. I want them all! The author also stated that this series can be read without having read any other Riyria novels. Eventually I will read them all.

So lastly . . .

Thank you Del Ray and Goodreads Giveaways!

If ye like this review see me other at [...]
★ ★ ★ ★ ☆
sin dee
A bit hard to follow in the beginning as we jump from what is happening to one character immediately to something else happening to another in a totally different place. This sorts itself out about halfway through as they all come together. There's still a lot of mystery to be solved so the second book still has some stories to tell. Like.....what's behind that door.....and who can open it.......and who is the grungy guy that sits on the bench.
★ ★ ★ ★ ★
al jufri
This is grand fantasy, a high quest, a brilliant start to a new series (book 2 cannot come soon enough) and above all, a tale of human connections.

We see a daughter, reaching out tentatively for her estranged mother, knowing it's likely their last meeting, trying for a connection. We see her as well trying to speak to a lost mentor, again seeking connection.

To the other extreme we see one of her own students nearly drown a town full of his own neighbors and laugh at it, unable to connect on a basic human level. We see a man die before a group of onlooking villages, their minds mainly on how good a hunter he was, and how a deer he brought in saved them, a connection of shared dependence, but not a deep one.

Connections are town to town, and species to species if the Fhrey and Rhunes can be called that. They see each other as uniform but themselves as comprised of a great number of tribes and villages and such.

Malcolm forges connections, an ability that serves him well. The Door impedes connections, and is revered for it.

There are many more examples. A girl Suri, who comes with her wolf to a town, the first she's seen, and works perhaps too hard to connect with the people she finds but does not understand.

That is the greatest strength in this novel. That which lives between the characters (and to some extent the events) linking them. That which lives in the spaces.

Even the names empower the novel by what they connect to in our world. I keep looking for how former Second Chair Persephone relates to wife of Hades Persephone. Some (Heimdal, Arion) are mythological, while others Raithe (wraith?) and minna (Japanese for "everyone"?) seem like playing on words.

I've been so unable to put this down, I've read it while walking down the street. I'll be shocked if it doesn't take the Hugo.
★ ★ ★ ★ ☆
corri
Arion comes to the village to find out what's going on. She's a master of the Fhrey "Art"–i.e., the ability that makes most people think of them as gods. She's also 2,000 years old. At first the village is terrified of her, especially since a handful of Fhrey (not ones with the Art) have joined up with the villagers for their own reasons. Gradually we find out more and more about all of these people. The characters in the book are well-drawn, with plenty of conflict, regret, fear, and rage. The ultimate bad guy is a bit stereotypical except in appearance, which I thought gave him at least a little bit of originality.

There's a character called Trilos. He only shows up a couple of times and only in context in the land of the Fhrey. His sole purpose seems to be to figure out how to open a door that cannot be opened. I assume that's meant as fodder for the next book. It would have nice to know at least a little more about that, though.

The pacing is good, and I didn't feel as though any character relationships were artificial in any way. There are three types of people involved, and watching them be wary and confused about how they fit together was great. Several interesting secrets pop out along the way, drawing people both closer together and farther apart, depending on the relationship and context.

Book provided free by publisher for review
★ ★ ★ ★ ★
natascha meyer p rez
I expect this to become a classic of epic fantasy. It's intriguing that the entire series has been completed, but we're going to have to wait for a year before we can read the next in the series. It has all the swordplay and action a fantasy fan can want, and it has a most satisfying style. The ending is good and leaves us waiting for more. I certainly recommend getting into this at the beginning.
★ ★ ★ ★ ★
gia caldera
Michael J. Sullivan is one of my favorite authors. All of his books are great. So great in fact that I have all but his early early work in printed and audiobook form. If you haven't tried one of the audiobooks, please do. Tim Gerard Reynolds reads them all and does a fantastic job.

This book is book 1 of what I believe will be a 5-6 book series and seems to come out yearly. Not like most authors who take years between books.......looking at you Scott Lynch. Mr. Sullivan has already hashed out the story, only stopping for small additions when his wife tells him too.
★ ★ ★ ★ ★
koosha
I received a copy of this book through Goodreads giveaway. I was absolutely thrilled to receive it as I have been a fan of his Riyria series. It started off exciting and ended more exciting. There were moments when I couldn't help biting my nails. The characters were well thought out and I couldn't help but love, or hate, them. In one instance, I was beginning to like a character and then a curve ball was thrown at me. He did a great job setting up the storm to come in the following books.
★ ★ ★ ★ ★
zj bowen
I received an ARC in exchange for an honest review.

Age of Myth is set in a Bronze Age type setting centuries before the events of the Riyria Revelations take place. Age of Myth is a standalone book that does not require you to have read the Riyria Revelations first. For those that have read the Riyria Revelations you will read about land marks, places, events and people that were mentioned as parts of Elan's history.

Humans also called the Rhune are populous but very primitive and are struggling to make lives for themselves in a harsh land. The Rhune have a treaty of sorts with the Fhrey that mostly keeps the peace. The Fhrey are an advanced elf like race that most of the Rhune think are gods; the Fhrey look down on human as nothing more than bipedal rats. Since the Rhune think the Fhrey are gods, they believe that the Fhrey cannot be killed; that all changes when Raithe, a human man kills an Fhrey. Things will change forever for both the Rhune and the Fhrey do to Raithe's actions.

Raithe did not set out to kill an Fhrey, he didn't even think you could kill one of these gods. It as usual boiled down to his father starting it. Raithe was sure he was going to die, until Malcom, one of the Fhrey's slaves, helped by hitting the Fhrey over the head with a rock. Raithe finished the fight because he didn't really have a choice; now all that is left is to run and hide from the rest of the Fhrey that is sure to be coming after them. At that moment he really didn't understand just how much he'd changed the world, but with each passing day he understand more and more of how much has been changed.

Persephone is the widow of chieftain; she helped run their clan for 20 years. With her sons and husband dead she finds herself in an awkward position of not really belonging anywhere anymore. A mystic brings Persephone news of change and danger but she doesn't understand how any of these events will come about. She's disappointed because the new chieftain doesn't seem very good at his job and she's worried for the people she's cared for most of her life. Persephone follows the mystic into the forest to try to learn more of what is to come; they run in to Raithe and Malcom. Persephone slowly starts to learn just how much the world is about to change and that she'll have to do whatever it takes to try to save as many people as she can.

Age of Myth is an epic story about a pivotal point in this world's history. Michael J Sullivan is an excellent world builder and character developer; he does not disappoint with this prequel. I absolutely loved the Riyria Revelations and really enjoyed being able to read about some of the events that shaped that story. Age of Myth is a wonderful tale of people becoming hero's even though they never intended to be one and overcoming odds that are seriously stacked against them.

There is violence but I wouldn't call is overly graphic and I will let my teen read this book.
★ ★ ★ ★ ★
kyle slagley
This was the first Michael Sullivan book I ever bought and I have now read all of his books as a result of this one. I love his style and the craft he applies to the storytelling. Having been an avid Dragonlance reader for decades, this is as close as it comes to that the realm of Krynn.
★ ★ ★ ★ ☆
melissa gustafson
The characters were unique to the fantasy genre. They were wondrous creations with human qualities of faith, hope, greed for power and love of life. The mystic was believable and deserves a story of her own in future books. All the different races and unique qualities of the characters are akin to the desires of our own world of peoples that deserve to live side by side in peace.
★ ★ ★ ★ ☆
eamon montgomery
Another great book by Michael Sullivan! I enjoyed the Riyria novels more but this was really great. Getting to see a bit more of the history mentioned in the original stories. The characters were interesting and can't wait for the next installment.
★ ★ ★ ★ ☆
rizki
Not as good as the Riyria series. The book starts out very, very slow, but picks up in the middle. It's worth slogging through the beginning. It's quite interesting to see how the reality of the past and the lore is different from the later series. New readers, definitely start with the Riyria series.
★ ★ ★ ★ ☆
karl steel
4.5 Stars. This is another great story by Michael Sullivan. It is a very promising start to a new series, and has fascinating characters, lots of action, and interesting plot twists (one of which I never saw coming). I'm looking forward to the next volumes in the series.
★ ★ ★ ★ ★
jessiexgoals21
First a disclaimer, I am a huge fan of Michael Sullivan's fantasy work so it'll be no surprise that I really liked Age of Myth. Sullivan has a great way of creating companion characters that readers can connect with and a story that keeps the reader involved throughout. I can't wait until the next story come out.
★ ★ ★ ★ ★
donnette
I'm not even all the way through and I love the book! The author did a fantastic job describing his world and characters. It's fast paced and putting the book down is almost impossible. If you like fantasy/adventures you're in for a treat. I have to read his other books now since we got to wait till next year for more.
★ ★ ★ ★ ★
kelly lambert o keefe
Well, I have no idea how this book ends, but it damn starts well and flows. I was a bit disappointed by the author's standalone novel "Hollow World", which flows well but it is entirely too predictable. However Age of Myth feels fresh as exciting as "Riyria Chronicles", or even more so if one has already read the Chronicles!
★ ★ ★ ★ ★
jacky
One of the best books read in a long time. Reminds me of how I felt when I first read "The Sword of Shanarra", as a teen, except I'm older now and it's much harder to impress me. First class worldbuilding, characters and plot. Great read. Fantastic novel. Not too dark, just right if you ask me.
★ ★ ★ ★ ★
christopher pierznik
I live this book and just finished it. I love how the author throws things at you right up until the very end. I've already pre ordered the new book and I'm gonna have read all his other books as well
★ ★ ★ ★ ★
gramarye
I loved Sullivan's previous books and loved the first story in his new series as well. I particularly enjoy his characters; they're both endearing and complex. Looking forward to the rest of the series.
★ ★ ★ ★ ★
nada g
I have read all of the Riyria books (and loved them), so I was really excited to read this one! Although this series takes place in the same world as the Riyria books, it takes place about 3,000 years beforehand. There's a whole new cast of characters to fall in love with, and a few characters that were mentioned in the Riyria books as legends are now coming to life and we get to learn about them first-hand. This book is an excellent first installment in the Legends of the First Empire and I'm looking forward the reading the rest of the series!

My thanks go out to Netgalley for giving me the opportunity to read and review this book.
★ ★ ☆ ☆ ☆
maribeth thomas
I have my doubts about the positive reviews on this book, especially those on Audible (I bought the audiobook). I felt like I was listening to a basic fairy tale, nothing terrible, but nothing clever either. Only a couple characters were worth rooting for. I managed to finish the book by turning up the speed by 25%.
★ ★ ★ ★ ★
amy hawkins
I enjoyed the bond I was able to form with all of the characters. Although most fantasy novels have many similarities, i was gripped by the series of events that took place and i couldnt put this book down. I was sad when i reached the end because i now have to wait for the second book of the series to come out next year.
★ ★ ★ ★ ★
dria
This is my first book by Sullivan and I absolutely love it. The writing is grand fantasy on par with Brandon Sanderson or Patrick Rothfuss when they are at their best. The plot is not overly complex but the world is lush and there are great sights and interesting events. The character development is spot on. While parts are predictable the book is extremely hard to put down because the characters are sympathetic and you will feel for their plight. If you like epic fantasy pick this up.
★ ★ ★ ★ ★
matthew morgan
I received an ARC copy of this book.

I was blown away by this book, this is the first Michael Sullivan book I have read and was amazed at how well it was written and entertaining. This book will grab you from the beginning and keep you entertained throughout the whole book.
★ ★ ★ ★ ★
mihir sucharita
At first I didn't think I'd like it, but the plot and the characters grew on me. The plot and characters are totally different than anything I've ever read. There is plenty of action and excitement in this book and also plenty of twists and turns. I would recommend it.
★ ★ ★ ★ ★
ailes
Epic fantasy on a scale akin to GOT and this first book is 2/3 world building before the action really takes off. In a world where the Fhrey are immortal gods, a mortal man named Raithe has proven they are not truly immortal.
★ ★ ★ ★ ☆
rachanna
For the world building, I wouldn't be able to give Michael J. Sullivan's "Age of the Myth" anything less than 4 stars and he does write fully realized characters. Yet, I found the pacing slow to the point that I found myself skipping past the mundane "Where are we?" and "Where are they?" and "I'm going now" and "yes, you are going" sort of stuff. I can't ding the author on this too much because it is a first book of a series and there's a foundation to be laid. It just challenged me more than I expected. I do feel it will be enjoyed by fans of his books.
★ ★ ★ ☆ ☆
karina pandya
Age of Myth (henceforth to be called AoM1) is a high fantasy novel set in an original world primarily focused on humans, elves, and dwarves. The elves, the dominant race, are viewed as gods by most humans. So what happens when a pitiful human kills a seemingly all-powerful elf? Pick up Age of Myth and find out!

AoM1 has its moments, the best of which happen towards the end of the book (a point where it begins to move away from being just another generic fantasy novel and take on unique aspects). There is not a lot of character development, but a few are interesting enough that I'm willing to pick up the next novel when it comes out to revisit them. Rating: 3 out of 5 stars.
★ ☆ ☆ ☆ ☆
fakhri
I would like to thank Del Rey & NetGalley for a copy of this e-ARC to review. Though I received this ebook for free, that has no impact upon the honesty of my review.

Goodreads Teaser: "What does it mean if the gods can be killed? The first novel in an epic new fantasy series for readers of Brent Weeks, Brandon Sanderson, Peter V. Brett, and Scott Lynch.

Michael J. Sullivan's trailblazing career began with the breakout success of his Riyria series: full-bodied, spellbinding fantasy adventures whose imaginative scope and sympathetic characters won a devoted readership. Now, Sullivan's stunning hardcover debut, Age of Myth, inaugurates an original five-book series, and one of fantasy's finest next-generation storytellers continues to break new ground.

Since time immemorial, humans have worshipped the gods they call Fhrey, truly a race apart: invincible in battle, masters of magic, and seemingly immortal. But when a god falls to a human blade, the balance of power between men and those they thought were gods changes forever. Now, only a few stand between humankind and annihilation: Raithe, reluctant to embrace his destiny as the God Killer, Suri, a young seer burdened by signs of impending doom, and Persephone, who must overcome personal tragedy to lead her people. The Age of Myth is over; the time of rebellion has begun."

Unfortunately I found myself struggling so much with this book that at about 3/4 of the way through I finally stopped trying. I almost never mark a book as Did Not Finish (DNF), but in this case after trying numerous times I simply thought it best if I stopped torturing myself.
I was unable to connect with any of the characters, and thus their plight held no interest for me. I certainly hope others fared better than I with this book.
★ ☆ ☆ ☆ ☆
susie frischkorn
I enjoyed the read. Good characters good story. I did enjoy buying the first book at a good price and then finding book two was ten dollars. Nice trick the store! Needless to say, since I won't reward deception, I won't be buying book two
★ ★ ★ ★ ☆
soulfull
I've not read anything by Michael Sullivan before, When he was compared to Brandon Sanderson, I thought that I would give him a chance. I wasn't disappointed, per se, but I certainly think that it would be unfair to say that I think that this is as good as Brandon Sanderson's work. I obviously can't speak to the plot arc that runs through this five book series that he's written (since only one of them has been published). But I can say that the plot lines in this book are interesting. There are dangling plot elements that are clearly supposed to be wrapped up in the next four books, which is good, so far as it goes.

The characters are passable enough. Some of them are likable, some of them are not. That pattern mostly follows the intentions of the author. The major flaw of the characters is that no one is surprising at all. The women are wise, the men are bloody, violent, and one dimensional (i.e., they're either heroic or not, they don't seem to grow during the course of the story at all, etc). You can almost assign every single one of them to an archetype (and you can assign all of the major characters to an archetype). The geography is only vaguely important, which is somewhat unfortunate. The magical system is boring.

So, nothing is really compelling here, the characters are a bit sub-par, and the plot is generally okay. There's nothing really special here, but he doesn't miss the mark so wide that it is unreadable. It's a fun story, for what it is worth, but definitely not something that I will ever read again. I was really excited going in and the promise really seemed to be there for the first 100 or so pages. But it really tapered off after that.
★ ☆ ☆ ☆ ☆
mar a
There are no page numbers, so whether this book is good or bad is irrelevant when one of the foundations of book reading is unilaterally dropped. LOCATION AND TIME REMAINING IN A BOOK MEAN NOTHING SINCE I'M NOT WRITING A TREATISE AND DON'T NEED CITATIONS. And don't blame the publishers: this a Kindle format issue. And I know how to set the reading progress: there is no option for seeing page numbers in this and many other Kindle format books.
Please RateBook One of The Legends of the First Empire - Age of Myth