The Republic of Thieves (Gentleman Bastards - Book 3)
By Scott Lynch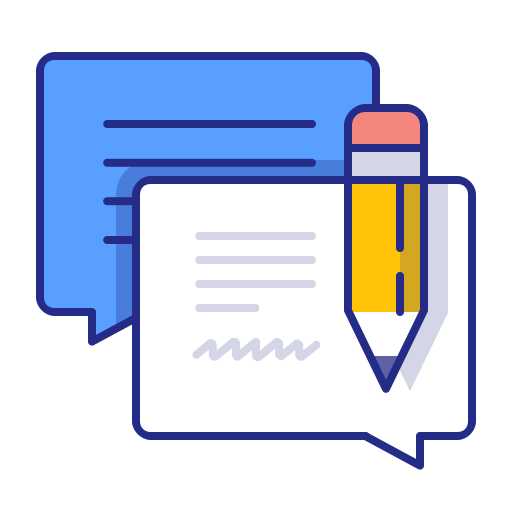 Total feedbacks: 121
★

★

★

★

★

★

★

★

★

☆

★

★

★

☆

☆

★

★

☆

☆

☆

★

☆

☆

☆

☆

Looking for The Republic of Thieves (Gentleman Bastards - Book 3) in
PDF
? Check out Scribid.com

Audiobook
Check out Audiobooks.com
★ ★ ★ ★ ★
ayu novita
Locke and Jean are back. This time in politics and they are still up to no good.

Scott Lynch continues to write good books with a good build up and good character development. He's back to using the flashback chapters that gives the reader more indepth understanding to the complex relationship between the bastard.
★ ★ ★ ★ ★
viola
This book was so great that it prompted me to overcome my usual laziness of not writing a review. Kudos to Scott Lynch. Bravo on surmounting all your personal difficulties and delivering this utterly marvelous book. This book kicks all kinds of alternative word for donkeys.
★ ★ ★ ★ ★
lynn morrison
What an absolutely amazing and engaging series!!! I could NOT stop reading it. Lynch has proven himself to be amongst the top contenders of authors in this genre. I was glued to each book and couldn't wait to see what would happen in each subsequent chapter and interlude. Lynch does a truly remarkable job in building the characters and the world in which they live. You feel as though you know Locke and Jean, and have known them forever. I can't recommend it highly enough. I go through several dozens of books per year and this series is, undoubtedly, amongst the tops of all time. Get reading!
★ ★ ★ ☆ ☆
barry lancet
I've been waiting for a long time for RoT. After enthusiastically devouring LoLL and RSuRS, I was eager to dive into RoT. It delivered in a fast-paced, witty, and engaging pair of story lines, present and flashback, intermingling throughout. The character development for Locke and Sabetha is nicely done, if a bit melodramatic. The flashback story line provides good context for the nature of their rivalry in the present. Jean gets short shrift in this book. He's there, like a comfortable pair of shoes, put on every so often to remind us why we like him so well, but not really suited for the evening's entertainment.

I'll admit that after reading RoT, I found it hard to believe that a swashbuckling romantic comedy could have so little real swashbuckling. There was a lot of activity, a lot talking, and a lot of implied action in the background, but as a reader I don't feel like I really got to "see" our characters do much. And in the end, I think this is one of the main reasons for why the story fails for me. So much build up, so many implications, and the climax barely fizzles. In reality, both climaxes fizzle. The background story had its own climax that was both utterly unrealistic and far too easy. The climax of the present story line felt like I had just opened Capone's vault and found even less than Geraldo.

Worst of all, though, is that ending wasn't really an ending at all. It was pure set up for book 4. The final chapters and the epilogue read as if Lynch realized he had way too much material to cover and needed to hit his deadline. So rather than end it, make it the beginning of the next book.

Herein lies one of my greatest disappointments in modern epic fantasy. Very few authors can end their stories. Everything is turned into long, unending, windy tales without resolution. The writing suffers, the readers suffer, and the genre suffers.

Now that I know the game Mr. Lynch has offered to play, I must decline. In my mind, I've rewritten the ending. Locke loses the game, but wins the moral war, and is satisfied. Corny? Yes. But better than misfired climax I read.
★ ★ ★ ★ ☆
mircea
You're expected to be all right with the fact that all of the protagonists are thieves who don't care a bit who they steal from and whether or not they even need what they're stealing. So I didn't like them. I need my protagonists to be good in some way, and in this series they are not, except they get along well with each other. The writing style is good enough that I read through the series. The author hit a couple of paragraphs out of the park, but I don't think I would invite the guy to my home because if this series is any indication he has no moral center.
★ ★ ★ ☆ ☆
samantha saunders
I really enjoyed the first book of the series. The second one was a bit of a disappointment, but was still enjoyable.

By this one, it is obvious that the author is running on fumes now. After 2 grand capers, this one was seriously lacking in imagination or creativity. The dynamic between Locke and Sabetha was just... tedious. Cliched beyond belief, repetitive and quite honestly, monotonously dull. And neither of the two storylines were that interesting - everytime there was a switch, I'd go to myself "Oh, I have to read about THAT now" and groan. That held true for both the current and the past arc.

And generally, i think a good sign of paucity of creativeness comes when authors did out an old Bad Guy and use a bit of deux ex machina to bring them back. And that's exactly what this book has done - it is clear that the author is now running out of ideas on where to stage the next set of adventures, and is resorting to regurgitating previously-successful ideas.
★ ★ ★ ★ ☆
maitreyee
Well written as expected. Would give it 5 stars but the jumping back and forth from the present to the past feels like filler and is not necessary to the story if you have read this series from the beginning.
★ ★ ☆ ☆ ☆
solitairerose
Once again, Locke isn't as clever as he should be. After being healed of his poison, the action descends into a duel of trivial pranks with the long awaited Sabetha, another disappointment. After all the foreshadowing, turns out Locke is just infatuated over Sabetha because of her red hair. She never proves herself to be particularly clever, other than a thieves' duel when they were kids. All in all, another disappointment from Lynch.
★ ★ ☆ ☆ ☆
tyjen
The eagerly anticipated third book in the Bastard Gentleman series turned out to be a complete letdown. Scott Lynch seems to have completely run out of ideas. You go through the entire book anticipating and hoping that it's going to suddenly turn clever and fun the way the first two books were. Instead we are treated (spoiler alert) to a prolonged and agonizing detail of Locke's and Sabetha's romance which tests your patience severely!
There are no redeeming features in the book and I (actually) skipped pages while reading.
The two stars are a hangover of the previous books which were brilliant!
★ ★ ★ ★ ☆
elizabeth bell
I enjoyed the book, but the flashback sequences dragged. Too much time was spent on the Bastards' reciting lines from "The Republic of Thieves". The play from which the title derives. Lynch seems to have combined classic Greek drama with Shakespeare for the play. I understand that it presents a parallel for Sabetha and Locke's relationship, but it could have been done with more economy. The first two books were out of the park. Unfortunately, this was only a double.
★ ★ ★ ★ ★
genevieve polk
I have been waiting for The Republic of Theives to come out ever discovering The Lies of Locke Lamora & Red Seas Over Red Skies ~2008. It was worth the wait! As in previous books the current story is interspersed with flashbacks to Locke & Jean's past, and in these flashbacks we finally meet Sabetha, and learn more about all of their pasts. Overall an amazing book and well worth the wait, though I do hope I don't have to wait another 4 yrs for the Thorn of Emberlain :)
★ ★ ★ ★ ☆
karen j
This isn't the best book of the series. It's fun to see the characters, particularly one previously referenced without being seen. Ultimately, though, not much transpires and the stakes are somewhat lacking this time around.
★ ★ ★ ☆ ☆
alis bujang
In all honesty, I read the Gentlemen Bastards series to get to this book. The cover art was cool and the plot seemed interesting, but it had two books before it that has to be read first. It was a great decision.
Do I love the main female lead? Not especially. Do I desperately wait for the heroes to fall in love? Not really. But the chemistry between all the main characters, shown in childhood and adulthood, drew me in completely. This isn't a fully healthy relationship at its center, but it's complicated and interesting, and never quite where it needs to be. Drop all this onto a back drop of political muckraking and of course it makes for a good story.
★ ★ ★ ★ ☆
james carroll
The book has so much going for it. But then it just ends so quick and unsatisfying. I'm sure the next book will tie up all the loose ends but it seams unnecessary an uncharacteristic of lynch to do so in this series.
★ ★ ★ ★ ★
daniel
The final book in the trilogy and i loved it just as much as the others. The only thing for me that was kind of eh was the fact that the he uses essentially the same plot in each book. It was a good and a bad thing forme because it was excellent so why fix it if it ain't broke but then i almost wished for a little more difference. I still loved it and I love his writing style! would recommend all three books to anyone!
★ ★ ★ ☆ ☆
slygly
So far my least favorite of the 3 books released to date. I'd rate this a 3.5 if i had the option. I'm not big on reading play scripts and that's what half of this book was, a partial play. The main story-line was great but as much as I liked reading more about Calo and Galdo the flashbacks were tedious for me. I want these continuations to read like Lies and it's just not happening. I'm really hoping book 4 takes us back a little in style.
★ ★ ☆ ☆ ☆
vihaan soni
This will be the last book of Mr. Lynch's that I read. He writes well enough enticing the reader to turn the pages. However, I am so completely tired of books where there is no reward or 'happy' ending for the protagonist....ever! Mr. Lynch does a very good job of making you empathize with the heroes but then ends each book with their situation being worse than the last. No reward...no happy feel good moments. Our two heroes never seem to win. I waited patiently to see when and if he was ever going to get around to including the fabled Sabetha so frequently mentioned in the first two books. When Mr. Lynch finally introduced her he did nothing to endear the character to me. I kept saying to myself, "Are we (the readers) suppose to like this woman?" Perhaps it was his intent to make the reader unhappy with that particular character? If so he succeeded but also contributed to my feeling that this was a story with no 'win' for the heroes. Sadly it seems more and more of the authors who write for the fantasy genre are taking their stories in that direction. Call me 'old fashion' but I like my heroes to win...at least something. Real life has enough misery in it that I don't need to pile it on when I escape to my books. Keep your dark and depressing story Mr. Lynch. Don't feel compelled to share it anymore with me.
★ ★ ★ ★ ☆
doug hart
The Republic of thieves is a really good book, but i think that only fans of the series will like it. When compared with the other two books in the series, The Republic of Thieves is the worst one mainly because of a lack of suspense and action in it. I say that fans of the series will like it because this book builds up a lot of back story for the main character Locke Lamora and it also enlightens the fans on his relationship with the love of his life Sabetha. Fans of the series will think this is a good book because they already have an attachment to the characters, but people who haven't read the series before will probably find this book underwhelming. I highly recommend this book, but you should definitely read the previous installments first.
★ ★ ★ ☆ ☆
lblaze2
I LOVE the Gentlemen Bastards. The first two books were packed with action and clever dialogue. Lynch's character development was spot on, and I grew attached to them. I looked forward to ROT for years, and waited in anticipation. Finally it's here, and it pains me to say I'm sorely disappointed. The whole book is about Locke and Sabetha. But in the worst possible way. I often wondered what would take place when they finally reunited. Now I know. Seriously, it would have been better had they never hooked up again. Remember the show Moonlighting? The best part of the show was the sexual tension between Maddie and David. That sexual tension existed because they never hooked up...until they finally did towards the end of the series. After that, the show went downhill fast.

That's what ROT reminds me of. Sabetha and Locke finally meet again, and what takes place is one giant therapy session. It's like we're sitting in with them in marital counseling. Add to that the horrible dialogue between the two, and the sly, cunning Locke Lamora transforming into a whining, whipped shadow of himself. That's the worst part. This is NOT the Locke we know and love.

And oh yeah, there's a plot in there somewhere. But it is so weak it barely has a pulse. It felt as though it was thrown together, like a facade for Lynch's true purpose...to process Locke and Sabetha's relationship.

There are some saving graces. The story alternates between present day and back when they were kids living with Chains at the temple. We get some good backstory in there. That was nice.

I expected so much more. Hopefully the next one will be better...and Locke will re-grow a pair.
★ ★ ★ ★ ☆
oscar aguilar
I enjoyed the continuation of the Locke Lamora universe, especially getting to know more about Sabetha that we've read so much about in the last few books. But the schemes, which was the most interesting part of the first book, isn't as complicated or layered here. It's a fun romp, but not very memorable.
★ ★ ★ ☆ ☆
david bushong
The Lies of Locke Lamora = B+
Red Seas Under Red Skies = D+
The Republic of Thieves = C

There. Those are my rock solid reviews of the first 3 Locke Lamora books. I don't like to go too into detail because I believe that a person should know almost nothing about a book before they read it so you aren't influenced one way or another. I'll just say that I enjoy the world that Scott Lynch has created but I'm not entirely down with his style of writing. Too many lame jokes and juvenile humor. The action scenes are decent. The writing style has a predictable unpredictability to it if that makes sense which it defintely doesn't. You know that nothing will work out as planned and each chapter is basically taking the characters, having them work up a scheme and then having a wrench thrown into it over and over and over again. And then twist upon twist happening so you no longer care about what happens as long as something happens.
That said it still get's 3 stars because I was obviously invested enough to buy the first 3 books, 2 of which I pre-ordered. I also spilled part of my Middle Eastern Wrap sandwich on the floor so that may have taken this review into a slightly more negative area than usual.
★ ★ ★ ★ ★
danbi
A very complicated plot with a lot of threads--this was a delight to read and Lynch deserves accolades for neatly tying those threads while offering us a delicious cliff hanger. I shall impatiently await the next book.
★ ★ ★ ★ ★
lynne o brien
I just finished The Republic of Thieves, after having inhaled the previous two volumes a few weeks ago. This series is a real pleasure to read - the characters and story lines are interesting, fast-paced, and funny. The author also has a gift for amusing profanity. Highly recommended!
★ ★ ★ ☆ ☆
chanpheng
Firstly, I blazed through this book with gusto just as I did the first two....that's important to know!

Secondly, everyone having given feedback was right: this book is just much lamer than the first two! Not quite so intricate in the exploits and planning of friends and foes, and I thought that the love story was at least mildly annoying, if not at times intolerable.

Still, for the purchase price, I got my money's worth. 3/5
★ ★ ★ ★ ★
matthew conroy
My favorite of the series...which is saying something. Incredibly intricate plot, past and present mirroring and informing a greater whole, beautiful characterizations, and an insightful representation of love, life, and loss. This novel exceeded my expectations and I hadn't thought that possible.
★ ★ ☆ ☆ ☆
alessandro traverso
After waiting over a year for this book, I can't believe how completely underwhelmed I was with the story. There were flashes of the previous magic that drew me to the gentleman bastards. But this book feels like complete waste of time. I get the sense that Lynch isn't sure where he wants to go with the series. Shame really.
★ ★ ★ ★ ★
breathe out
Lynch tugs at your heart and some parts can infuriate you as a reader, but Locke's is to be a long tale. This book tells two stories and both are important to truly know the scheming thief we all love.
★ ★ ★ ☆ ☆
wayne owens
I've really enjoyed the entire series and was immersed in the world of Locke Lamora. However, I felt like the ending was rushed. The main storyline of this book had such a large focal point, yet the solution was breezed over in just a few pages. I thought that the overarching story throughout the trilogy was extremely complex, well developed containing many nuances and misdirection. So, I was a bit underwhelmed when the final plot was revealed. Overall good book (and series really), I just think there could have been a tighter close to the entire series.
★ ★ ★ ★ ★
bonnie aka mswas w
I'm going to try to avoid spoilers, or rather, will only have minor spoilers. For instance, anyone who has read the first two books knows Locke was in love with Sabetha and not over it. And anyone who has read the blurb for Republic of Thieves knows that Sabetha is to appear in this book. Got it? Okay.

Mostly, I'm going to talk about the history between Locke and Sabetha as their relationship has been explored through flashbacks. I'm going to be non-specific, but some may prefer not to read this.

I adore Sabetha. I feel like she highlights so many feminist issues, and it's a lot of things that I'm just not used to seeing brought up. Locke's feelings for her have problems, which she brings up. The big one, to me, is that he practically deifies her. At one point, while professing his feelings, he tells her he would be happy to kiss her shadow. She is so high up on that pedestal. And this has been a problem for her, thank goodness. She's smart. It took me some really terrible relationships to understand the problem with men who put women they have feelings for up on that pedestal. I don't want to be worshiped. I want to be seen and loved for who I really am, and that means recognizing the flaws I have. I don't want a man who will be happy to kiss my shadow.

Another issue is Locke's ability to lead others. He is not smarter than Sabetha. Often, the two of them have the same ideas, yet when she suggests them, they're taken as mere suggestions. When Locke suggests the very same ideas, everyone listens. Bringing up her gender here is important. I've been the only girl in a group of guys. As a role-player, that used to be a common occurrence when I was younger. It's hard. You often become the subject of everyone's desire. Like her, I had to turn down several of the male gamers I was friends with.

I really appreciate Locke's respect for Sabetha in his pursuit of her. I'm glad the author didn't bring in the romantic comedy trope in which the woman turns down the man, so he continues pursuing her until she changes her mind. Locke makes a point of respecting her feelings, once he convinces her to share with him what they are. More authors need to pay attention to this love story. This is how you write it in a way that is feminist-friendly.

One thing that didn't really work for me in this book was the story format. It's similar to the previous two novels, I admit. I generally enjoy getting to read the story out of their past, and I enjoyed this one quite a bit. But it really hindered my enjoyment when the story switched over to the other time line every single time something interesting started to happen. It caused me to set the book aside a few times, and really take a lot longer to read this than I would have if I'd been able to read each half of the story on its own. But I do understand the reason it was formatted in this way. There was a parallel between their past and their present, and it might have taken away from things if the reader went into the later story already knowing their history.

There were revelations in the end that I really want to know more about. I do hope this isn't the last we'll get to see of Sabetha.
★ ★ ★ ★ ★
inguma
While the beginning of the book gets a lot of the necessary baggage from the previous installments out of the way, once the story gets going it never stops. I love the Gentleman Bastards Sequence, and I think this might be the best installment.
★ ★ ★ ☆ ☆
karen geiger
I enjoyed Republic of Thieves and it was a quick and fun read. But in terms of plot (the reason someone reads this sort of novel), i felt this book fell short when compared to the first two books in the series.

None of Locke's plots felt particularly genius, and the ending was honestly horrendous. Spoiler *Nothing that happens in the whole book ever matters*. I only gave it a 3/5 because the flashback scenes were enjoyable.

The Bondsmagi plot was an uncompelling, plot-hole filled mess. Sabetha was unexciting. Locke in love is nothing anyone wants to read about. Revelations at the end of the book leave an extremely sour taste in my mouth; it ruins the robin hood, underdog narrative that Lynch has tried to build around Locke.

Not all fantasy has to be epic fantasy. Not all protagonists have to be heroes. I wish Mr. Lynch would stuff a little more anti-hero back into Locke, as well as it little less seriousness into the series going forward.
★ ★ ★ ★ ☆
sherill clontz
While the bulk of the book is as fun as ever, his relationship with his old flame gets extraordinarily tiresome and repetitive and sadly reminds me more of David Eddings' writing ability than Glen Cook's. While definitely worth reading, I hope Scott Lynch keeps away from that sort of screwy romance in future books.
★ ★ ★ ★ ☆
diana hyle
It was a very enjoyable outing by Mr Lynch, but I found that I did not enjoy it quite to the extent as the first book. The biggest reason was probably the changes between timeframes that did not quite mesh -- I found myself mostly skimming through the flashbacks.
★ ★ ☆ ☆ ☆
aaron goodall
I think I might be done with this series of books. L. Lamora is no longer a believable hero: no one is that smart and capable, yet such a whiny, insipid man child at the same time. I simply can't suspend my disbelief anymore. Furthermore, Lamora + Jean = Kvothe, and I can't stand that guy, either. They're just wish fulfillment characters doing cool stuff, winning even when they lose, and waaaay too lucky.
★ ★ ★ ☆ ☆
clairine runtung
Not a bad book, and I do love these characters and this setting...but the plot of this one felt like a mashup of Weekend at Bernie's and Moulin Rouge.

That said, the backstory provided was fun and focused on beloved characters from the first book, which was nice.

Overall, it's a reasonably fun book. It just doesn't hold up to the first two in the series very well.
★ ★ ☆ ☆ ☆
sabrina gavigan
I'm so sad. The first book was amazing. The second book was, at least, pretty good. For the third book Lynch put on gloves of softest kid for his characters. There was no tension in the main plot. The 'villains' were tepid, hamster threat-level creatures. It became a vaguely magical version of the Cohen brothers 'Intolerable Cruelty', only dragged out over hundreds of pages. The secondary plot was somewhat better, but still felt forced and treacly.
★ ★ ☆ ☆ ☆
carol sheets
The first book in this series was amazing. Unfortunately each book has focused less and less on the interesting dynamics of the Gentleman Bastards and instead focused on the Bondsmages. Which are boring and very one dimensional. The ending of this book promised that the Bondsmages would be a major factor in future books as well. It's decent, but really not that interesting.
★ ★ ☆ ☆ ☆
vasu kanna
I enjoyed the first two books in the series but found this third entry to be comparatively flat and uninteresting. Others have commented on the dynamic between Locke and Sabetha and it did have its entertainment value. However the text was expanded significantly by lengthy, repetitive and tedious quotes of the "play" the characters read for in turn and them performed at length, which served to extend the distance between the beginning and end of the book but had no other apparent purpose. It added nothing to the story.
The dialogue of the minor characters was essentially juvenile and again without interest. A decent plot, well done in some respects, but expanded beyond its worth by tedious filler. My impression is that Mr. Lynch, who has in past written well, had some trouble deciding whether or not he had anything to say.
★ ★ ★ ★ ★
abby terry
The world crated by Scott Lynch is still expanding as he fills in the back story and invites us along the on current adventure. A greatly appreciated novel worth the wait. And keeps me anticipating more, and more, and more...
★ ★ ☆ ☆ ☆
nyrie
So, every now and then, I find myself just flipping pages to get on with the book, because I already know what this interlude is about and I don't give a crap about it..... I probably paged through half of this one, because I just dont care about shakespearean acting, and Scott Lynch spent that much of his time writing about the play they were doing.
Sorry, Scott; I really liked the first two books, but this one failed to interest me.
I will buy the next one, though; I liked what you did at the very end with the bird dude........ that has some promise......
★ ★ ☆ ☆ ☆
andrew fechner
Even though I'm a fan of Scott Lynch and the Gentlemen Bastard series, I was 1/3 through slogging away at this tiresome novel before I admitted defeat. It's not that it's a terrible book, or even terribly written, it's just boring. The interludes with Locke, Sabetha and Jean as children were more interesting than Locke and Jean as adults, which is awful because not much happens there, either. The only reason I read the childhood scenes was because I was curious about Locke's early days. I could have just read a few detailed reviews and saved myself some money. I began skimming over the excruciatingly long passages where Locke and Jean endlessly chew the fat about DIRE POLITICAL THINGS with Patience, and that's when I realized that I was 37% done with the book and every page of meandering dialogue was an actual chore. Not just meandering, but circular. They kept going over the same facts, arguing the same details, throwing out the same information to each other. I wondered if Patience hadn't cast a spell of short-term memory loss.

Speaking of Patience, my god, did she try mine. The most banal and laborious character ever to vanish in a puff of smoke. Why couldn't she stay gone? If I'd been stuck on that boat I'd have thrown myself overboard. Or invented duct tape.

I bought The Republic of Thieves on the strength of the sample chapters, but the early promise peters out fast and soon you desperately wish that everyone would shut up and do something. I hate to bring up the old Show Don't Tell but after wading through almost an entire chapter regarding the mechanics of fantasy-world politics that the book had failed to give me a reason to care about, I gave up.

I actually wish I'd just kept my memories of the old Locke and Jean and not tried to read this at all. So disappointed. :(
★ ★ ★ ★ ☆
nessie
Definitely not as much fun as the first two but just as enjoyable. Where the others were page turners, this had breaks/lulls. Again, not a bad thing and a very good addition to the series. Props to SL for turning the page is his personal life! (Pun not necessarily intended..)
★ ☆ ☆ ☆ ☆
peggy bird
Not good. The interludes were tiresome. The ending a disappointment. And I found it difficult to finish. And it seems like there will be another one, but by the end of this book I wanted the series to end. Bummer, because I loved the first book.
★ ★ ★ ★ ☆
karen lucas
It's...short. And by that I mean that it doesn't follow nearly as impressive a story arc as the last two books, nor do the characters change as much. Still, despite any small shortcomings, its nice to come home to this world and get one more piece of the puzzle to figure out Lock Lamore. I look forward to the next chapter.
★ ★ ★ ☆ ☆
jeannine wender
First of all, I love "The Lies of Locke Lamora". It's one of my favorite books.Therefore, I expected a lot from a Republic of Thieves which finally had the appearance of Sabetha. Unfortunately, I think both the main story and flashbacks were not very good. I actually got bored several times. 2.5 stars
★ ★ ★ ☆ ☆
christina freeman
Fun but lacks the explosive entertaining wit of his first book which I reread constantly. The character development, plot twists and larger than life characters we started with seem subdued or dead and the reveal of a main character hinted at for ages in previous books is an anticlimax and actually pretty annoying.
★ ★ ★ ☆ ☆
michelle garcia
The book was well written but not nearly as entertaining as the first two. Instead of having two half complete stories going how about one kick-ass story Mr. Lynch. Still worth a read and I still have high hopes for the next one.
★ ★ ☆ ☆ ☆
dei foo
I loved the first two books in the series, but struggled to get through this one. Neither of the two story lines held my interest. The last chapter of the book provides some hope that the next book will be better.
★ ★ ★ ☆ ☆
enrico accenti
I wish I found these books readable! There's a lot to like about them, a lot, but the author tells the story by jumping around in time so that just as I am getting into the narrative, I got yanked out and plunked down in a different time and setting. It got so annoying that I finally just gave up.
★ ☆ ☆ ☆ ☆
nick smith
I would not normally give one star to a book that's as well written as this, but then there's no question that Scott Lynch's prose style is excellent. It's everything else in this book that suffers.
First, I love the first Lies of Locke Lamora and although I didn't find the second book as good, it still was a cut above most and I waited with huge expectations for this one.
Unfortunately this book is disjointed with interlocking plots that don't ever quite connect in the clever way you assume the author wanted them to or, for that matter, even in a way that made sense or worked. Also, something has happened to the characters. Their names are the same, but whatever made them fascinating people that people like me waited for years to hear more about is gone. They've become sort of generic and not like the people in the first two books. They lack the vulnerability, the humour, the unpredictability, and have become merely clever. And unfortunately not that clever. Consequently the romance was flat because who cares what happens between two chatacters who no longer have much personality left.
I kept reading despite the fact that the book got ever more boring as it went on hoping that sooner or later Mr. Lynch would return to his former writing abilities. It never happened. And he never brought all the pieces that he threw out in his overly long book to any sort of coherence. It's as if he decided to put all his writing ideas into one book without worrying about whether they had anything to do with each other.
Mr. Lynch, I'm sorry to be so critical. If you weren't such a good writer, I'd be less disappointed, but please go back to whatever the source of your first book was.
★ ☆ ☆ ☆ ☆
sarah rzewski
Listen, I know the guy was depressed, trying to off himself, etc. I get it. But, I thought the sadder an artist got, the better their work was supposed to be?

I'm not trying to be derisive here. I've been a fan of Lynch since I was a kid and would rather have someone speak the truth than pretend this catastrophe of a novel didn't occur.

Instead of a laborious critique detailing how bad this work is, not even comparing it to the classic LoLL, I'm going to give you a conversation between me and Mr. Lynch.

Me: "Oh man, Mr. Lynch, I'm a huge fan. I've waited like six or seven years for this book. I can't wait to see Locke. He's in it, right?"

Scott: "Yeah, you get to see him when he's a little kid."

Me: "Oh s h i t, I'm so pumped up. What is he doing? Is he like forming clever heists or dealing with crazy villains or what?"

Scott: "No, he just kinda breaks up with Sabetha and then gets super sad."

Me: "Oh...no, I don't really care about...I don't really care about that much. Um, well, what about Sabetha? She's been hyped up so much, she's like this super witty female version of Locke, the only one who can match him. Dang, like what is she up to? Is she like making a heist and Locke has to stop her or work with her to succeed or something?"

Scott: "No, you just kinda see her break up with Locke and then she's super sad."

Me: "Oh...I don't really care about that...like at all. At all. Um...well, what about the Sanza twins? Their so funny and crude. Are they back? What kind of crazy hi-jinks are they getting into? Do they help Locke like tackle his first major heist that somehow come to influence his growth and personality in the later books, some kind of powerful story of origins kind of thing?"

Scott: "Nope, you just see them when they're young and they act in this play. Not like, you know, like a Shakespear type play you might actually want to see. Just a made up one. One that I made up. You know...when I was super sad."

Me: "..........."

I rest my case. Nothing happened in the book. Locke and Sabetha argue, that's it. You know when you're a kid and your caught between your parents arguing and it's incredibly awkward and painful? Yeah, imagine that for 600 pages and you have RoT.

As one struggling artist to another, keep fighting the good fight Mr. Lynch and one day I know we'll see a brighter dawn. R.I.P. LoLL
★ ★ ☆ ☆ ☆
arturo
I was excited to hear that Scott Lynch's latest installment in the Gentlemen Bastards series was finally out. I enjoyed The Lies of Locke Lamora, though I didn't love Red Seas Over Red Skies. The Republic of Thieves got off to a promising start, with all the quick wit and fantastic one-liners that really set the series apart from a lot of fantasy novels.

But it often felt like Lynch put a lot more effort into crafting a carefully worded insult or analogy than into creating the world his characters inhabit, or the characters themselves. I got tired of all the clever banter and just wanted a plot that interested me. And honestly, there was SO MUCH DRAMA between Locke and his lady love Sabetha that I spent half the book rolling my eyes. The two of them were so annoying and I don't think they had a lot of chemistry so rather than being excited to FINALLY meet Sabetha, I just dreaded any scene of the two of them together - every scene would inevitably end with Sabetha taking offense and Locke groveling for her forgiveness. Ugh. No thank you.
★ ★ ☆ ☆ ☆
kate battles
Well. I feel this book was not very good. Book 1 was amazing, book 2 was alright, and this one I just didn't like. It begins with a slog through depressed, suffering Locke, just like the last book. I didn't enjoy it there either. But soon our heroes are pressed into a political plot they don't care at all about. And neither did I. So their own will has nothing to bear on this book. Nothing is riding on their success or failure, and I couldn't care less which side is victorious.

Sabetha makes her appearance and their "love" story is just nonsense. Locke is powerless against his inexplicable crush on someone who he has no chemistry with, who doesn't like him, and who seems to take the idea of relationships as something annoying that she has to succumb to eventually. There's absolutely no reason to root for them at all.

Honestly, not only was this book not good, but it took away from how good the first book was. For example, their win over the Falconer is weakened by giving alternate reasons for it. And then there's Locke's awful origin story, which ruins his character more than any of the other dozen things in this book, for no longer is he just a clever, resourceful street urchin, but something else entirely! Did you love "The Lies of Locke Lamora"? Then don't read this book.
★ ★ ★ ☆ ☆
madeleine charney
This third instalment in the Gentlemen Bastards series find our heroes, Locke Lamora and Jean Tannen, hanging in Lashain seeking a cure for the poison that is killing Locke. Salvation is unexpectedly granted in exchange for service to some old enemies, but how will Locke and Jean's new job turn out? Especially when their new rival is one of their oldest friends?

***Some spoilers follow***

Well, I liked this one up to a point. The set-up was interesting, the surroundings had their charm and there was the promise of some fun action as our con-men are tasked with fixing an election. The Seventh Sea-feel to this series is something I really like. Having a large chunk of the book told from Jean's point of view was pleasing, as he feels more real to me than Locke himself. However, my enthusiasm began to wane when I realised that the flashbacks weren't just filling in a few important gaps from the previous books. There were in fact one, continuous story that lasts the whole length of the book. The problem with this approach is that I could never really get into either narrative, as each was interrupted by the other just when things were getting interesting. Repeated cliffhangers don't keep the tension high and maintain interest, they just become annoying. Lynch used flashbacks far more judiciously in the first two books of this series, using brief interludes to portray key moments or illuminate character. This time, it's too much and the tale of the Gentlemen Bastards' first road trip just wasn't that interesting to me.

Added to that, in the present-day narrative the election contest never really takes off, the plot takes some very abrupt turns, and some important matters are dealt with in a very summary fashion. By the end of the book, nothing has really changed except that Locke is no longer dying and he might have slightly more of a chance with the woman of his dreams than he had before. Not so much of a pay-off, then.

And as for that woman of his dreams ... A love story doesn't work unless the reader can understand the hero's fascination with the object of his affections, and here I couldn't. I found Sabetha to be a charmless, stuck-up little madam with an unpleasant sense of entitlement and an apparently endless capacity for taking offence. Her amazingness is repeatedly spoken of by the other characters, but never actually shown. Add in the usual romance-novel cliches of assumptions, stupid misunderstandings and contrived separations, and this was one love story that fell flat.

My hope for the next book in this series is more action, fewer flashbacks and no Sabetha. Because I don't want want to see Locke grovelling and emoting, I want to see him and Jean adventuring and scamming their way to solid successes.

Continuity: requires familiarity with the first two books
Violence: some, with some unpleasant gory moments
Sex: Some mildly graphic sex scenes, references to homosexuality
Language: constant profanity
★ ★ ★ ★ ★
gretchen walker
I love this series so much!!!

I love them all so much, but I went through this one the fastest! I couldn't stop! In this one, we get to see teenage Gentleman Bastards, the whole gang, and it did not disappoint at all! Locke, Jean, Calo, Galdo, Sabetha, even Chains!!! So amazing! I really, really love the writing in these books! The cursing, the way they talk so eloquently, even the way they describe the food! Even if it sounds foreign, who doesn't appreciate what they eat and how delicious it is!

One huge thing that I admire about the Gentleman Bastards is how they react to the world. Locke may be the cockiest thief ever and has a right to be, but when life just craps on him, and people put injuries on him and then pour salt into the wounds while giggling and mocking him, he doesn't take it personally. He doesn't dwell on all the indignities that have been placed on him or done to him. In each book, he's had his fair share of humiliations, but like I said, he doesn't dwell on it. He just bounces back, not even losing a shred of his cockiness or self-opinion. I really admire that about him and Jean. These books show us what life looks like, to a very extreme albeit. Life is going to crap on you sometimes, and people are going to treat you unfairly, and you're going to have to deal with indignities, and when it happens, I'm going to think of Locke Lamora and how amazing and badass and awesome he is even when he's getting crapped on. It won't last forever, and it doesn't have to mess with your cockiness or self-confidence!

As for Sabetha, the oh so legendary Sabetha, I was very wary going into this. During the first two books, Locke managed to fully capture my fierce loyalty and love, so I didn't care how great this girl was, I am and will always be Team Locke! Like I said, I love Locke, as in LOVE him, so I was very protective of him in this book. It was clear from the past two that he was all in, heart and soul, and that's a lot of power to have over someone. I didn't want her to hurt him anymore than she already had.

"Ohhh, that beauty has a bitch streak as wide as ten rivers."

That statement, not an exaggeration AT ALL! As for her character, it was very complete, if that makes sense. You can really tell her personality, and where she was coming from. She's a perfectionist, who just has to win and be better than everyone else at everything, so when I figured that out, I was even more wary about this whole competition. But like I said, Team Locke till the day I die, so from the very start when they arrived in Karthain, Locke had to win, he just had to! She may be a perfectionist, but he's freaking Locke Lamora: he's just got something really special and genuine! Interestingly enough, when I think about Locke and Sabetha, I pretty much take on the role of Locke's mother: loyal, protective, and quite honestly, I don't think she's good enough for him. (Of course, when I said this to my sister, she was outraged claiming he wasn't good enough for her... as if!) I don't dislike her or anything like that, and I'm content to see where their story leads. It was endearing when Locke would defend her, not hear a bad word about her, want and love her with no reservations or thoughts on self-preservation. I can admit it… I'm jealous.

It was great seeing their courtship in the early years and then seeing them reunite in the present after being apart for five years. Locke in the present was amazing, like truly amazing! The way he actually really listens to what she says, the way he respects her wishes: I'm jealous! Then in the past, when they finally got together: so precious and realistic, then later for their second time: even better! Jean's first experience: precious! Calo and Galdo fighting and trying to distinguish themselves as individuals as opposed to twins: amazing! The play and theater in the past - so good! Plus the murder... so good!

The game and politics - hilarious and perfect! Like I said earlier, I really really wanted Locke to win. Sabetha was just so cocky - and not really an endearing cocky either. However, when I got to the results... yeah that was perfect! And I really loved and appreciated Sabetha's reaction!

As for the bondsmagi... my gosh, those people are just crazy! Goodness gracious alive - CRAZY! I don't even... Patience and the Falconer's relationship... Wow, what on earth? The scary part is that it actually managed to make sense, which is crazy. Oh goodness, those people!

The Republic of Thieves - AMAZING, SO GOOD, WANNA REREAD OVER AND OVER AGAIN, LOVE!!!!
★ ★ ★ ★ ★
tim mcintosh
One of my favorite "fantasy" series. I put fantasy in quotes because there is some magic in these books, but all the characters are human, so in a way it's probably less "fantastic" than Game of Thrones.

Anyway, it was really nice to see some older characters and younger versions of the main characters again, but really I think the strength of this book is the dialogue. The witty banter is so constantly entertaining that there doesn't seem to be a need for a story (though there is a story here with plenty of twists). This story is different than the others, it doesn't seem as "adventurous", but damn does he nail the characters. They are like living people I've met.

Also I would like personally congratulate Mr. Lynch at getting women and love right. I sometimes found myself completely mystified by Sabatha's actions and "female logic", and that's exactly how it should be. Women are mysterious, they often don't think like men and this leaves men totally stumped. Locke's frustration with her was the same frustration I have felt with women all my life. I found myself saying, "BUT WHY WOULD SHE..." and then realizing he had captured the "essence of woman" and written it exactly as it would play out in real life.

"Behind every angry woman is a man who has absolutely no idea what he did wrong."

Congrats Mr. Lynch, perhaps your next book should be a self-help book about understanding women. :)
★ ★ ★ ★ ★
toshali gupta
This was my favorite book in the Gentleman Bastards series. The intrigue of working for the Bondsmagi, and against a previous ally, created very interesting conflicts. At first, I was annoyed with the flashback chapters that were interwoven with the current story. However, the end of the flashback story was great, and the reader now understands some of the tension that was referenced in prior books in the series, but never really explained.

The story starts with Locke fighting the poison he ingested during his prior adventure. A bondsmagi appears and agrees to attempt to remove the poison if Locke and Jean agree to work for a major political party in Karthain to help win an election. The story gets even better when they learn that their rival from the other major political party is a former ally from the Gentleman Bastards. The story revolves around the election and how each party uses trickery, pranks, and deception to influence the election in their favor.

Woven in with this story is a flashback to a time when Father Chains sent the Gentleman Bastards to Espara to help his friend Jasmer Moncraine. Moncraine is an actor with his own troupe, and he is desparately in debt and in need of putting on a successful play. Chains wants the GBs to help with the play as he thinks it will help them learn how to work together and improve their "acting" skills.

I would recommend this book to anyone that enjoys fantasy, and especially to people that have read either of the prior Gentleman Bastards books. This was my favorite in the series so far, and I am looking forward to reading the Thorn of Emberlain based on the epilogue from The Republic of Thieves.
★ ★ ★ ★ ★
cutacups
I want to be a Gentleman Bastard. I've already got the bastard part down pretty good, it's the gentlemen side that evades. So I should spend more time with Father Chains and the Crooked Warden and the Sanza twins and the other marvelous characters of Scott Lynch's marvelous Gentlemen Bastard series. The first one, The Lies of Locke Lamora, blew me away. The second one, Red Seas Under Red Skies…eh, not so much, but the third one, The Republic of Thieves, yeah definitely. More novels and novellas are forthcoming, at least, that's what Lynch says. Oh, goody. Because I need pointers.

For those of you who have not yet had the pleasure, the series follows the adventures of Locke Lamora and his sidekick Jean Tannen as they con and grift their way across a fantastical land filled with elder gods and wizards and nobles and the nots-so-noble, with enough back-stabbing and double crossing and complicated twists to satisfy even the darkest of souls, and all in a delightfully light-hearted banter that includes some of the best exchanges of insults since Peter Capaldi in In the Loop. Seriously, Scott Lynch is in top form when his characters are arguing with each other in the middle of sword fights and escapes and while dying from poisons. Even if you're not a sword-and-sorcery kinda person, the dialogue will slay you, especially in the play-within-a-play called The Republic of Thieves, in which Lynch outdoes himself. The guy could write Shakespeare. Could.
The play, which Locke and Jean and now, finally, Sabetha (have to read the other books to understand that 'finally' comment) are pretending to stage, is actually a scam…well, no, it's a Father Chains test, which usually means it's a scam but actually no scam manifests until the play is well along and, even then, not until some overbearing noble horns his way in…and that's really not what the book's about.

So, what's the book about? An election. Locke and Jean are hired to throw an election for one side while Sabetha (who finally shows up) is hired to throw the same election for the other. Hijinks ensue. As do kidnappings and magics and murders and the usual Gentlemen Bastard mayhem. The play? Oh, that's a flashback, which is de rigueur for the series: two stories ongoing, one in the present, the other in the past, both skillfully handled by the skillful Scott Lynch.

A nit to pick: there is a reveal about Lamora's true nature and name which annoys because it changes the nature of the entire series, at least going forward. And I see that a fourth book has, indeed, been recently released. Okay. I will read it. Because I need pointers.
★ ★ ★ ★ ★
conrad zero
Once again, Scott Lynch took me on a rollicking journey with unexpected wins and losses. I'm torn now, because I really want to read the next one (which comes out this month, I think) but I'm loving listening to these on audiobook. I hope they don't take too long to record the audiobook- the narrator is still outstanding, though this one was a bit lengthy.

It was great to finally meet Sabetha, knowing Locke's devotion to her, and even though I didn't like her as a character, she was well fleshed-out. She also has a great stance on autonomy, feminism, and leadership. She's competitive, and she's good- as good as Locke. My biggest problem, to be brutally honest, is that she seems to be constantly looking for reasons to mistrust Locke. And though he can sometimes be arrogant and insensitive, having had the story from Locke's perspective, I KNOW his feelings for Sabetha are true and unwavering. So I was impatient with her bordering-on-paranoid handling of the situation.

The narrative jumps between the past, with the Gentleman Bastards as teens and starting to come into their own, and the current plot, which takes place very soon after the events of book #2. I still love Jean, I miss the Sansa twins, and I want Locke to always win. Sadly, this is not a book filled with our boys coming out on top.

That said, it was filled with surprises. I didn't see anything coming, especially not the final quarter or so of the plot. I was nervous for the possible outcomes, and pleasantly surprised. It ends with a very real and immediate threat to Locke and Jean, more so than Books 1 and 2 ever did. I'm wary of what that means for book 4, and the challenges Locke and Jean will face.

As ever, this series is delightful in its heist/swashbuckling adventures, creative use of language, well-developed characters, twisty plots, and gorgeous world building. I can't wait to keep reading, for as long as Scott Lynch continues writing it. I highly recommend it for everyone, especially if you enjoy fantasy and movies like The Italian Job and Oceans 11. But, of course, start with book 1.
★ ☆ ☆ ☆ ☆
sarah olsen
Ugh. What a let down. Red Seas had so much potential and was disappointed in so many things. I looked forward to RoT redeeming the plot and characters, but there was nothing. Sabetha and Locke (and even Jean!) become so unpleasant and unappealing, it is painful and annoying to continue reading about them. Slight spoiler alert--he does nothing particularly smart, nor clever, and still doesn't win. Sabetha is a completely unsympathetic character, too.

Another thing is Lynch's unbelievable amount of f-bombs, c-word, and other foul language and crude expressions. It becomes really tiresome, and we are expected to believe even elderly women and those of high birth are comfortable swearing like sailors all the time. It's just not realistic.

And although there is no believable chemistry between Locke and Sabetha, I was more disappointed in the destruction of the chemistry and bond between Locke and Jean. It started in the second book, but I hoped it would be restored. It was not and it was weakened further.

It's almost like a different person wrote the last two than the first one. A ghost writer or collaborator did the first one, maybe?

I will not be reading any others in the series, if they come out. There are way too many books out there to read that won't waste my time like this one.
★ ★ ☆ ☆ ☆
ishmael
This book was entirely too long. I started from the first book which had all the exciting and refreshing vigor of an author in love with their own brainchild of a plot, and you got that feel just by reading. Locke and Jean are charming rogues as are the rest of the Gentleman Bastards. Sabetha is hinted at and serves to fluster Locke whenever she's mentioned. I found this charming. Even in the second book, you get the sense of Locke and Jean dealing with the aftermath of the first book and trying to make a way for themselves in other parts of the land. The pirating bit was loads of fun.

But this last installment was dreadfully dull. Trying to slosh through the flashbacks of Locke and Sabetha's strange and abusive relationship was painful at best, but I trudged on so I wouldn't miss any important parts that may have come up later on. Lynch attempts to emulate Shakespeare with a contrived and super boring play as some sort of plot device or allegory to Sabetha and Locke's relationship. Over the course of two books, Sabetha has been built up to be this criminal mastermind equal to Locke in her genius and the only one capable of beating him at his own game for the simple fact that she has red hair and he likes her. It's a very juvenile and childish trope that most video games and comics use to try and create a unique female character by giving her red hair and green eyes.

And it becomes wearisome after the first few flashbacks when you realize their relationship is literally going no where and the chemistry between them is pretty much nonexistent. There's also some inconsistencies in the story. In the first book, when we are introduced to Locke, there is no mention of Sabetha when she was in the Shades Hill gang, but in this book, suddenly there she is, and had apparently been there the entire time Locke was pulling his outlandish schemes during his formative years. I guess it's not too good to wait six or seven years to release a book in a series if you forget what you've written previously.

I got more chemistry between Jean and his dead girlfriend, Locke and the pirate captain, than I did with Sabetha and Locke. Their entire connection seems contrived and forced and Sabetha herself is a flat and two-dimensional character who fails to live up to expectations that have been set in the previous installments. The element of danger and suspense is also absent from this book as it seems there's no risk of Locke and Jean being killed during their exploits. The Bondsmagi, who have been purported to be the Big Bad for the last two books, and are built up to be the scariest MFers in the Seven Marrows, are completely absent for most of the book until the end where Lynch drops a convenient plot twist, one which makes zero sense in relation to the entire series, but explains why Locke is who he is. This sets up a lot of possibilities for a plot featuring more of the Bondsmagi in the future but it just seems like there was too much trying to be both Tolkien and George R.R. Martin in terms of introducing multiple characters, lore, plotlines, and plot twists.

I'm hoping the next installment of the series will prove a lot less dull and return us back to the fun-loving action Jean and Locke are capable of giving us.
★ ★ ★ ★ ☆
meredith galman
Another good book in this series. I don't know why I keep forgetting that this book has much in common with the Game of Thrones as far as never trusting that everyone gets a happy ending out of life, but I do. And that makes the inevitable gut punch that much more painful. It is even more sore due to the lively and fun tone taken with our protagonists.

To put it simply, as I've said before these protagonists are just out and out fun. You love them. You root for them. Which makes the dark turns even harder to take.

Without spoilers, I'm not sure how I feel about the ending of this one. I am fearing that the author might be getting Jim Butcher disease and just ramping up the story levels which might end up putting them in a corner in a few more books.

Characters: 5*
Universe: 4*
Plot: 3.5*
★ ★ ☆ ☆ ☆
chris beckman
Most of the time I was reading this I was thinking: "well this is not great, but that's because I'm comparing it to the first 2 books in the series (which I loved)". Having finished Republic of Thieves, I think I can say this is a fairly bad book. The plots don't seem up to the Gentlemen Bastards talents - most of the time they are pulling pranks on each other and you keep waiting for the stakes to become real. Mostly, they don't. The shifting from present to past which worked well in the first book is just distracting here. We already know the backstory and it just feels like a repeat of the thieves' apprenticeship without adding much that kept me from getting into either story.
There are two things in Republic of Thieves that should have been cool elements to develop from the first books - the return of the bondsmagi, and the introduction of Sabetha. Both are disappointing. The bondsmagi (wizards who can sort of do anything with a flick of their hand) are so powerful that they are like the nuclear option. As soon as Locke and Jean enter a whole city full of them, they are effectively neutered as a plot element. Oddly, it's the same with Sabetha. She is described as incredibly beautiful, incredibly brilliant, and better than anyone at everything she does, which makes her boring. There are no angles to her character, you know what to expect from page one. Worse, Locke is far less fun or engaging as a character with Sabetha in the picture. He spends most of the book whining to Jean Tannen, passing out, or trying to write love letters. I think it's supposed to be funny, but it just was not appealing to read.
Lynch does throw in a plot twist at the end, but it's more puzzling than thrilling because it feels like it came out of a completely different book. This sets up the Gentlemen Bastards for another sequel which I will probably check out regardless since I would love to see this series get back on track. That's a way of saying that I know most fans will read this anyway based on the strength of the first two books, but if you're on the fence at all, I would pass on Republic of Thieves.
★ ★ ★ ★ ★
lynne benson
Full review originally posted on The Book Addict's Guide 4/20/15: To kick off this review, I just need to say that I adore these books. They're so rejuvenating for me and SO much fun to read (listened to this one entirely on audio. Love Michael Page). I loved every single book so far and things are getting curiouser and curiouser as we delve into each character more and learn more of the history of this world. That being said, THE REPUBLIC OF THIEVES so far is my least favorite of the series… but it's kind of like saying Chamber of Secrets is my least favorite Harry Potter book — I love each and every book in this series, they're wonderful to read, and I always want to learn more about It's very different from the first book and also from the second in a couple ways.

THE REPUBLIC OF THIEVES has quite a few new things going for it. We still get a taste of Locke's past in the interludes, but in this book it's MUCH more prevalent… in fact, it's an entire half of the book complete with a full plot which goes from start to finish. I wasn't as much of a fan of that because as much as I learned about Locke and Sabetha (YES, we finally get to see her both in the past and in the present), I really felt like we spent more time in the interludes than the actual current timeline and that left a bit to be desired. RED SEAS UNDER RED SKIES left us with SO many questions, urgent anticipation of what would happen next, and more hints at Locke's past so although I don't need ALL of the answers in one book, I had kind of hoped for a bit more of those things spaced throughout book three. Instead it seemed like interludes and pieces here and there of Locke's current story and then BAM. Last quarter of the book we get tons of info! But it was very interesting stuff.

I also was er… NOT a fan of Sabetha and mostly that's Locke's fault, actually. She was everything I look for in a badass lady except the back and forth with Locke bothered me. It was a bit too much toying (and hesitation on both sides) that drew out this non-relationship over several years so the reader experiences it in both past and present. I don't usually mind that but I felt like Locke pined a bit TOO much and the fact that I only got to know her through Locke's eyes… it sort of tainted her character. She was up on a pedestal in Locke's eyes and so I wanted to knock her down. She really did deserve some of the praise but it was overkill and it made me annoyed. I wish I could have seen her in action and gotten to know her beforehand so I could have witnessed how amazing she was firsthand. Locke was so in love with her that I chalked any greatness Sabetha may have held to Locke's fascination and I felt like I didn't really get to know her in the best way I could. 3

I also really, really missed the capers and heists and all that is thievery, etc. Yes, they are still working on a job but alas. It's not really a main focus… It is but it isn't. The jobs featured in THE REPUBLIC OF THIEVES are definitely more long cons or don't really kick it into high gear until the end so I felt like I was left wanting so much more trickery and cleverness throughout the whole book.

The good news is that we definitely get to learn more about Locke and his mysterious past. The bad news is that it's literally the last few chapters. I enjoyed it and holy cow do I need book four now, but I also felt like it was a bit rushed. Especially seeing how the book ends, I wished for much less time in the interludes (which even after the book ends seem somewhat pointless other than to show Locke and Sabetha's relationship) and a whole lot more time in the present story line. I felt confused that the interludes were a totally separate plot and didn't seem to have importance to the main story line of Locke, Jean, and the debt they are now in. The reveals and details at the end were really interesting but I would have liked to have been set up more for them and had that little taste earlier instead of just a series of reveals all at the end.

The review may seem a bit harsh, but I really did still love THE REPUBLIC OF THIEVES. I think things get difficult as a series goes on because you don't want to repeat the exact same story or structure in each book and have things feel boring and predictable but at the same time, I'm not good at adapting to change within a series. I'm assuming we're going to see more of Sabetha in future books so I hope we're past this irritating longing stage and the character relationships can really being to develop again (it was to have those same anxious feelings repeat themselves over and over again throughout the book). That being said, I'm just in love with Scott Lynch's writing and his books and you better believe I am dying for the fourth book (whose pub date has yet to be determined. GAH).
★ ★ ★ ★ ☆
liz freirich
Let's dive in, shall we? We begin with Locke Lamora dying from being poisoned by an enemy during the previous novel. He is granted a reprieve from an unlikely source: The Bondsmagi of Karthain, who have been touched on previously. Everything has a price, however, and there is one for saving his life. In return for healing, Locke and Jean have to win an election by heading a faction in Karthain. Much to his chagrin, the rival faction has hired someone we've only heard of before: Sabetha. This is the main plot.

The secondary plot comes in the form of flashbacks the format of which we are familiar with. The GBs are sent by Chains to Espara, where they will be performing the titular Republic of Thieves, and of course, there are complications surrounding this plot.

Contrary to how I felt from the Lies of Locke Lamora, the flashback plot in this book was the stronger and more entertaining of the two. Locke and Sabetha's relationship will be heavily focused on in both plots, and there is plenty of character development.

The main plot in modern Karthain regarding the election seems to flounder a bit and it seems as though no one really cares about who wins. The stakes are set low, and there is no real sense of danger, so I felt as though I was rushing to get to the flashback for entertainment.

We DO get to find out a bit more about the Bondsmagi concerning their history and culture. Very interesting events happen later in the book, so if you are rolling your eyes to the romance, stick through it and you won't be disappointed.

4.0 Stars

tl;dr -- The Republic of Thieves was fun to read, finally revealing Sabetha and the Bondsmagi, though I wish the main plot was a bit stronger.
★ ★ ★ ★ ★
vaibhav aiyar
My review is going to brief, especially since there are so many others out there.
I am a big fan of fantasy books but have a hard time finding ones at an adult reading level with well-developed characters and appealing (non-clichéd) storylines. So far, the first three books about Locke Lamora fill this niche exceedingly well.
In general, the books are well written, with excellent story and character development. In general, there are two stories going on… the current situation our heroes are involved in as well as a story from their past, usually with some sort of connection, either storyline-wise or allusion wise. Scott Lynch handles this writing style very well, although sometimes I get irked when one story line is getting so exciting and he switches to the other… but I realize that it is his way of (successfully) keeping my attention. Another facet that makes it interesting is that it not about some sort of hulking warrior in full plate that always does the right thing. These characters are nuanced and their morality comes into question often… sometimes they do good and sometimes they don't.

The third book again tells two stories at once and both are quite fascinating. The main story line again departs from the norm and sees our heroes involved in political action (while using their thief/con-men abilities to their fullest). Again, a fascinating read where both stories tie in very well to provide a lot of depth.

So far, this set is just what I was looking for. The depth of the setting is incredible, and I could see RPG gamers digging into it for ideas on campaigns. The characters are interesting and flawed. The writing is excellent and his storylines a bit unusual, definitely a pleasant change from a lot of fantasy out there.
★ ★ ★ ★ ☆
gale varma
Locke Lamora is dying, poisoned by an enemy during his previous con. However, he receives an offer from the least likely source imaginable: the Bondsmagi of Karthain, his sworn enemies. In return for saving his life, they want him and his stalwart companion Jean to help their allies win an election in their home city. The only problem is that the rival faction has the same idea, and has hired the one person in the world who can match Locke in a battle of wits: his former lover, Sabetha.

The Republic of Thieves has finally arrived, six and a half years after the publication of the previous book in the series, Red Seas Under Red Skies. The medical and personal problems which have afflicted Scott Lynch's writing have been well-documented elsewhere and seem to be resolved, with the next book in the series, The Thorn of Emberlain, reportedly already nearing completion and hoped for publication in late 2014. Hopefully this is the case, because The Republic of Thieves marks the end of the 'stand-alone adventure' phase of the series and the arrival of what appears to be a somewhat more serialised mode of storytelling.

Like its two predecessors, Republic is divided into two storylines. We have a present-day storyline set in Karthain and featuring Locke and Jean trying to win an election in which they are opposed by someone who knows them better than they know themselves. We also have a lengthy flashback to when the gang were teenagers and sent to work in the city of Espara, where they find themselves trying to stage a play (the Republic of Thieves of the title) despite their director being in prison. The book alternates between the two storylines as it progresses.

Both storylines are entertaining, though the flashback one is arguably the stronger of the two. The secondary characters in the theatre company and city of Espara are more strongly-defined and the escalating catastrophes of things going wrong and then getting worse is quite compelling (overcoming the weakness that we know the 'regular cast' survives because, hey, flashbacks). The current-day storyline, set in Karthain, is hampered by the fact that no-one (not the Bondsmagi, Locke or Sabetha) seems to really care who wins the election. There's some interesting (if more broadly-defined) characters featured in this section and the various vote-winning ploys are amusing, but the lack of stakes makes this storyline flag a little. The alternating structure is also not entirely successful: the chapters are quite long and involved, so you're just being absorbed into one storyline when the other resumes, and then the same problem recurs. Reading the flashback chapters as one self-contained novel and then the present-day storyline as one chunk does improve this issue and restores some pace to both narratives, which otherwise tend to bog-down mid-book. There is a large focus on the Locke/Sabetha relationship in both timelines, which tends to get a little repetitive and isn't helped by the 16-year-old Locke and Sabetha discussing relationship issues with impressive and not entirely convincing maturity, which in thankfully isolated moments threaten to the turn the novel into a fantasy version of Dawson's Creek, though Lynch manages to avoid it becoming too annoying. These discussions also later provide important groundwork for the development of their relationship in the present day storyline.

On the plus side, Lynch delves into Locke's psyche a lot more than in previous books and we get closer to finding out what makes him tick. He also lifts the veil on the Bondsmagi, and we learn more about their history, culture, beliefs and organisation. The story about how the Bondsmagi will save Locke in return for helping them out in a minor issue seems rather thin, and it's rather a relief to find that there is more going on than meets the eye. In particular, the closing chapters of the book (and the twist ending) do explain a series of oddities in three volumes to date. There are some complaints that, as a heavily-trailed character, Sabetha is disappointing but if anything this appears to be deliberate. Whilst intelligent and highly capable, Sabetha isn't the paragon Locke lionises her as, and discovering there is a plot reason why Locke is so unhealthily fixated on her is a relief. In fact, there is an argument for readers to read the last few chapters to discover the spoiler and then read the novel knowing about it, as it makes a whole bunch of decisions earlier on more comprehensible than if read cold. Fans of Jean will appreciate that he gets some very good development in the flashback chapters, but will be less impressed that he seems to be sidelined in the present-day story.

Both the twist and another subplot in the book (reports coming in of a brewing civil war in the Kingdom of the Seven Marrows) seem to mark an end to the stand-alone nature of each novel. It looks like that, from now on, the plot of each book will lead into the next (as Republic's apparently does into The Thorn of Emberlain). Those who were expecting and even hoping for this series to consist of isolated, repeated heists and capers may be disappointed by this, whilst those who have dismissed the series for being a bit lightweight for the same reason may be moved to a reappraisal. Whilst some may mourn the loss of the 'Fantasy Ocean's 11' approach to the series, I think it's interesting and healthy for an author to evolve his story and characters from book to book and not be trapped into doing the exact same thing for ten books running, and The Republic of Thieves certainly does that.

With The Republic of Thieves (****) Lynch has delivered a book packed with his trademark sharp dialogue, wit and cunning plotting, and with big improvements in worldbuilding and the portrayal of characters' emotions. It's a transformative book in the series, raising the stakes and making it more clear what the series (and the potential sequel-series Lynch has mooted) will actually be about. There are pacing issues and reading the two narratives as separate novels rather than one big intertwined one may be a better idea, whilst the stakes of the story are somewhat murky and only revealed at the end. However, this is a step-up in quality from Red Seas Under Red Skies, even if it doesn't match the enjoyability of The Lies of Locke Lamora. The novel is available now in the UK and USA.
★ ★ ☆ ☆ ☆
jamon
This book was a pretty big disappointment. I guess I knew that eventually a sappy romance would come of all the Sabetha talk from the first two books but good lord is it drawn out in this thing. I swear, you must hear the exact same conversation between Locke and Sabetha 30 times in this book. And then a few more times with other characters and Sabetha just in case you somehow forgot along the way. But that's okay, I'm not much for romance but I understand it has a place in storytelling and other people really enjoy it, I can see past that if there is a good story. But there isn't. The story is so bland and… just irrelevant. I didn't care at all what happened. There is no heist, no schemes, none of what I absolutely loved about the series. Instead, Locke and Jean are approached by a new (and uninteresting) character that takes them to a completely foreign (and, again, also uninteresting) area in order to complete a (extremely uninteresting) task. I'll try not to spoil anything but suffice it to say their mission is purely political and is specific to this new region which significantly detracts from its importance to the reader. I just don't see how anyone could care one way or another what happened. It's made clear that the outcome won't affect the characters from the onset.
Another peculiar thing about this book is the interludes. While the other two entries in the series also had interludes they were completely secondary and complimentary to the storyline. Small snippets of background information, usually from a time long before the main events. I never was much for bouncing back and forth in timelines like that but Lynch did a pretty good job of it in early in the series so I didn't have a problem. What's strange about this book though, is that the interludes comprise probably half of the book. The story is pretty much split down the middle between the main story and the interlude. It's like reading two different books simultaneously as the events between the "main" storyline and the interlude are completely unrelated outside of the characters. While this is annoying by itself, the interlude is almost as boring as the main storyline. The band of thieves and con artists is dispatched with the grave undertaking of… wait for it… performing a play. I'm not joking. They have to perform in a Romeo and Juliet style play. On top of that, there is even more mind numbingly boring interaction between Locke and Sabetha in the interlude in case you didn't get your fill during the rest of the book.
Throughout the story I was sure that something crazy would happen. Something that would alter the course and direction of the plot completely. Surely, a rigged election and a nauseating play can't be the destiny for these swindlers and counterfeits. Surely, there is some grand ploy up Locke's sleeve that no one will see coming right? Wrong. So horribly wrong. It all culminates in an extraordinarily unfulfilling (and very oddly rushed) ending. The only saving grace in these pages is Lynch's knack for incredible dialogue. Outside of Locke and Sabetha, the interactions between the characters is just as fantastic as before. It's… just everything else that's the problem sadly. I'm still pretty excited for the next entry and a fresh start but the ending to the Republic of Thieves and how it sets up the next book left me less than enthused for the future.
★ ★ ★ ★ ★
jessica haider
(Review of MP3 CD set, 2 CDs, 128b, Michael Page narrator, chapterized parts, 41 parts total, 23 hours 44 minutes, 1.27g)

I made the mistake of reading one review of this book (on another site). The review was full of spoilers, but like a car crash, I couldn't help looking.

Most of the spoilers I didn't remember much about except the one dealing with Locke's poisoning. What I do remember about the review is that the reader thought the book dragged in parts towards the middle.

Maybe the reader should have listened to the audio book instead, because Michael Page brings the story to life. He is one of the most amazing narrators I've ever had the pleasure to listen to. I kept waiting to get to the 'boring' part - but it never came.

There are some books that are better 'read' as an audio book, and I think this series, narrated by Michael Page, is one of those (the other being Anansi Boys, read by Lenny Henry). If they could give Academy Awards for audio book narration, Michael Page would certainly deserve one.

I was pleasantly surprised by the quality of this MP3 set, along with it being reasonably priced.
★ ★ ★ ★ ★
nessun
The third volume of the Gentleman Bastard series threatens to change the entire course of the series. It is a book which contains a shocking revelation about Locke Lamora's past which, potentially, could alter everything we know about the character. I'm not a big fan of this revelation and the only reason I'm not upset about is due to fact that, being a book about con games, it's entirely possible everything revealed was a lie. So, of course, I'm going to have to purchase the next book to find out if it's true.

Clever.

The premise is Locke Lamora is suffering from poison he ingested in Red Seas Under Red Skies. Jean, his partner in crime, is desperate to find a cure and willing to do anything. The solution comes in the form of Locke and Jean's mortal enemies: the bondsmagi. Introduced in The Lies of Locke Lamora, the bondsmagi were behind the troubles our heroes faced in the previous volume. One of the bondsmagi's leaders, going by the name Patience, is willing to help Locke recover if he and Jean agree to fix an election on the wizards' island of Karthain. This would be small potatoes for the world's greatest con men if not for the fact they're opposed by the only thief and liar equal to them: Locke's ex-girlfriend Sabetha.

Sabetha has been built up for two books as the love of Locke's life and it's a hard task to make us believe she's equal to the task. Much to my surprise, Scott Lynch decided to go a different way. Sabetha is every bit as capable, intelligent, and charming as Locke. She could easily be the star of the series herself. It's just Locke can't see her that way and continually sticks his foot in his mouth due to the inability to see her as anything but his one true loveTM. Sabetha would very much like to be recognized as the world's greatest thief but, beside Locke, she's also regulated to being his supporting cast.

And can't stand that.

It's an interesting bit of metatextuality since, by nature, Sabetha is a member of Locke's supporting cast. Despite this, she insists on being taken on her own terms. When she refers to her past adventures, they often take on the same sort of life Locke and Jean's do. I, for one, would love to have a Sabetha novel.

Much of the book has a Lupin the Third style comedy-of-errors where Sabetha and Locke keep trying to one up the other in terms of rigging the election. The rest of the book involves an extended flash-back to the heroes joining a troupe of Shakesperian actors with a complete jackass for a troupe master. Needless to say, Locke and Sabetha dig themselves a very deep hole trying to help their (literally) indebted friends. I liked both parts of the book but wish they'd been separate volumes since they don't really fit together well.

The book is significantly more lighthearted than previous entries in the series. After the bloody mess of the first and second books, this is a welcome emotional rest. Favorite moments include Locke and Jean getting knocked out and dumped on a luxurious boat out to sea in order to keep them from the election, Locke walking in on Jean while he's losing his virginity (which is a simple but hilarious gag in context), and disposing of a dead nobleman who has 'accidentally' walked into a pair of scissors.

In conclusion, The Republic of Thieves is an improvement over the last volume but the twist leaves a sour taste in my mouth. There's also the return of a villain I'd hoped was over and done with. Nevertheless, I'm going to be purchasing the next volume the day it comes out. That, alone, should tell you Scott Lynch has got his hooks into me.

9/10
★ ☆ ☆ ☆ ☆
rachel rush
Even the store doesn't like the topic. I had to edit this to make it acceptable, so, I hope you'll still be able to understand what I'm stating.
Honestly, I applaud the store for that.

I really wanted to like these books.
The author did one thing, it seems as if many authors have a hard time doing; his characters had believable limitations. They were not super heroes, with super hero survivability. (Or, at least all of them besides Locke. Locke has unbelievable crazy knack of escaping death. Tho, to be honest, with his mouth, he should have been in the position to escape far more times than the .... three times or five he has by this books end.)

Then again, the author fails, in that, the characters have the worst streak of unnatural luck of anyone. Which makes it fairly predictable, for me at least. While, the totally normal issues (Again, Locke's mouth) should give them far more trouble, by their own stupidity, or more, lack of common morality.

If you hadn't already been able to tell, yes, I have issues with the main character's constant swearing. The twins often vulgarity, is fairly bad, but the swearing, gads, the swearing trumps even that. Sadly, and it may be the author just doesn't understand the standards he's writing for, or he lacks understanding of the time period he's trying to portray, or maybe he's just out of his depths with a few different avenues of his trade. I have met some individuals who truly do not understand what it means to be in 'good company', and how one should present themselves. What is acceptable conversation and such, or, even what being a chosen priest should entail. (In even a loose sense of the matter, and in this, I'm simply referring to one who is 'of the faith'. Which, Locke's mental scape does seem to come across as if he is truly devout, or, is supposed to be truly devout.)

I will grant, Locke is a thief. He grew up in a harsh environment, however, his benefactor is spoken of as spending a lot of money to insure these waifs had capable teaching, in order to be capable of mingling with the highest classes of society. This crudeness, is never shown a modicum of shock for the vulgarity and colorful dialogue that litters the pages so easily. Never a gasp, never strong offense, almost everything is taken in a fantastical, fantasy minded acceptance. (Oh, sure, there's finally a fist fight between a husband and one of the mouthy. However, all's forgiven, within just a few pages.)

There is more gods-(homonym for a structure that holds in water, in the present, past and plural past tense) (243 instances of dam, dammed, or beaver dammed) talk, than there is prayer (20), or even the mention of the Crooked Warden(26). (Who Locke is a chosen priest of) Or even the warden's motto Thieves (72) prosper. *Heck, even more sad, the play's name even has thieves in it, "The Republic of Thieves" which accounts for a few of those entries!

I'm not saying this should be a devout religious book, or show all aspects of devout. I accept, fantasy is fantasy and sometimes too much realism can impinge on the fun of fantasy. It's a book about thieves, and they are scheming. However, to have so many sprinkled curses, amid sprinkled vulgarities, amidst several cut scenes (which the author finally did well in presenting as a means to draw suspense, instead of simply being annoying in this book (Unlike the first, which was awful for disjointedness, for the sake of story, but without much rhyme or reason besides pummeling you through to get all the pieces parts). He is improving on his writing capability at least. Though, in truth, they aren't even thieves in this book. They are, indeed schemers. They've determined not to theive. So, the Gentleman Bastards can manage not to steal, yet, in company where they are wearing silks and dressing to the eights, they still can't keep their mouths respectable.

This book was only 599 pages, yet between stinky refuse starting with the letter S (98), a most colorful word, usually describing coupling physically, beginning with the letter F (139) The hind end of a donkey? Starting with the letter A (67) and back to our capable river beavers, dam, dammed, beaver's damned, starting with the letter, D of course ;) (243) well, as you can see, there had to be a cursedly swear word nearly on each page of the book. I remember when my kids decided it was 'fun' to cuss. This is the way they sounded. I felt they should have grown out of it by 15. Locke is at least 20ish, and never had an adult create the taboo modern kids have to press them to indulge in that spirit. Regardless, it was way too much for me, seemed overly childish all the way around and it is the last I imagine I will read of the authors.

I truly hope somehow, he would learn to tell a story without littering it with mass word pollution. For the first time I wanted to find a way to delete words from a book. I felt that hammered and it thoroughly distracted from the story.

I was brought to the series by people raving how it was so much better than the Rogues of the Republic series. However, at least I didn't feel raw after reading that series and the characters knew the appropriate nature of speech and where it was fitting to 'let loose and fly', or, when it was appropriate to not speak in such a way.

I'm sure there are those who would find it enjoyable, obviously by the ratings many have, but, as for me, I'm getting off the train now.
★ ★ ★ ★ ☆
sandrageirs
Let me just repeat something before I start this. The Lies of Locke Lamora is among my favorite books of all time. I think Scott Lynch is an amazing writer. But I also think he can do better. I know he can do better because I've seen him do it before.

I've finally read Republic of Thieves. I generally disagree with fandoms, but this is one of the few occasions when my impression matches the popular opinion. Namely, that the book starts with the possibility of being the best in the series, but (like most things in life) ends up the worst. Which still isn't that bad, because the overall quality of Lynch's writing is so high. The man could write a phone book and I'd read it.

There's a lot to love here. Locke is fun (except when he shares a scene with Sabetha, but more on that later). Jean is a guy everyone would like for a friend. The late Sanza twins steal every flashback they are in. The book continues from (and resolves) the poison cliffhanger, which is something we've all been dying to see. The aforementioned writing quality is through the roof. Lynch has toned down the descriptions prevalent in his older work, and the end result is a much tighter prose. Good stuff.

But it's not all good. The book strays, which would be fine if what it becomes was as engaging as what it started out as. Namely, we are teased with insight on the workings of the bondsmagi, and then tossed into a long ride with Locke's love interest. With Sabetha.

I'm not opposed to the element of romance. On its own, it warms the heart. If used in contrast with darkness, it sears the soul like little else does. But in order for someone to enjoy, or even care about a romance, that romance needs to have some kind of positive element. Something good. Warm. This can be a lot of things, but Locke and Sabetha don't have any of it.

No one would ever want Sabetha. The real Sabetha, not one of her acts and personas. Aside from masochists and those who admire capable women solely for being capable, I cannot imagine anyone voluntarily spending time with her. And she never really warms. up. Even the rare moments of tenderness she gives Locke (and us, by extension) are explicitly self-serving. She does what she does because it feels good. This is fine as a character trait. But in order for us to get invested in the romance, we need something to grasp. A straw, if need be, but the woman the protagonist pursues needs to have some element that would make us, the readers, want him to succeed. Instead, what we get is a petty thing who spends most of her time as a criticism dispenser. And when she isn't doing that, she is either angry or waiting for a reason to go off.

But what is worst is the stifling effect she has on Locke. In a series focusing on cleverness and wit, she has the power to turn our protagonist into a bumbling idiot. This is one more thing that would be fine on its own. Men become idiots in the presence of women, and women tend to use it. Good. But mix it with someone whose only redeeming trait (at least as far as we get to see) is that she refuses to inflict physical harm on Locke and Jean, and what you get is a character whose effect on this book is entirely negative.

Yet Locke doesn't stop pursuing her, which creates huge dissonance between the protagonist and the reader. The greater the dissonance, the greater the damage to the reading experience. Which brings me to the way in which Locke's obsession was explained. Yes, the bondsmagi-reveal thing.

I'm sure there are people who liked the reveal. I found it out of place at best, and retroactively damaging to the previous events at worst. When we learn to love a character who had to crawl his way out of the gutter, then are told he was special all along, a part of the reason we liked that character disappears. Locke is still great and fun, but he didn't need any of this. Perhaps his origin will be put to good use in the future, but for now it just dilutes what he is.

Given how much fury I've unleashed here, one might think I hate the Republic of Thieves. I don't. I've had a lot of fun with it, and the character development and world-building it contributed to the series will no doubt serve it well in Thorn of Emberlain. But (ironically similar to Sabetha) this time, I choose to focus on the negatives. They don't dull my enthusiasm toward the next book, whenever it may come.

Good luck, Mr. Lynch.
★ ★ ★ ★ ★
kenzie winegar
Another great story from Scott Lynch. Sabetha finally makes an appearance "on camera" as it were. Interwoven with the backstory of the Gentleman Bastards' continuing education (this time they're on their own, to false face in a far away country with no Right People to back them up as they put on a play-- the titular 'Republic of Thieves') is Locke and Sabetha's rivalry and competition in the machinations of the Bondsmagi as expressed by a plot to rig an election. If you loved 'Lies' and/or 'Red Seas' you already know you're gonna love this one.

I wouldn't say any of the store's mood keywords match this title. I'd describe it as a little bit tongue-in-cheek, a bit frenetic and a little bit wistful (the parts which describe Locke and Sabetha's relationship from Locke's perspective)
★ ★ ★ ☆ ☆
ririn
I really loved "The Lies of Locke Lamora." Like 5 stars loved. It was fresh and fun and action packed, and different in almost every way than typical fantasy novels (not that typical fantasy novels are bad, but "Lies" really stood out from the pack). The sequel, however, was quite a letdown, with the formerly witty and devil-may-care leading characters turning into impotent whiners for much of the book. Unfortunately, "The Republic of Thieves" continues this disappointing trend.

I didn't feel terribly engaged in the plot of this installment in the series, either the election rigging shenanigans in the "present" storyline or the drama troupe shenanigans in the flashback storyline. Also, when caught behind the eight-ball and clearly in no position to demand or get their own way, Locke and Jean now seem to have an unbearable tendency to whine, rage, make empty threats, and just be generally petulant. Also, neither Jean's romance in the second novel nor Locke's romance with Sabetha in this one was very interesting or engaging.

*SPOILER ALERT*
I won't be specific, but this installment takes the series in a little loop.The first 200 pages or so are spent getting the characters out of a corner that Scott Lynch painted himself into at the end of the second novel. This was not a very suspenseful section of the book...gee, I wonder if the author will kill off the protagonist of a planned 7-book series in the first 200 pages of the 700-page third book? Then Lynch spends the next 500 pages undoing the rest of what happened in the second book, with the characters more or less ending up where they started in book two. It just seemed like kind of a pointless side trip.
★ ★ ★ ☆ ☆
erikaorgan
Uh, the first half of the book kept me interested. When I found out that I was finally going to meet the infamous Sabetha, I was excited. But when she was introduced, I just wanted to punch her in the face. I absolutely hate how Locke was/is a like a damn lost puppy because of her. She's a terrible character and even worse for both Locke and Jean. And what is up with Patience's story of who Locke really is? I am not buying it at all. To be honest, it was totally lame. I didn't really mind the going back and forth between past and present, but writing out the entire freakin' play with excruciating detail was so boring. I cannot tell you how many times I wanted to skip those parts, but I was a trooper and carried on. Also, Locke and Sabetha's painfully awkward moments together. They were just...stupid.
Let's talk about the epilogue really quickly; lame and boring. The Falconer somehow having an epiphany or something down those lines and finally deciding to get up and do something with himself is extremely unbelievable. As much as I loathe Sabetha, I would've preferred to have her be the focus of the epilogue, not Falconer. But, I will say I am semi-interested in knowing where Locke and Jean will end up next. But please, no more awkward teenage moments between Locke and his wench. She's not likable.
★ ★ ★ ★ ☆
rhea friesen
It's hard to decide how to write a review for a book that I've waited five years for. Does anything that is anticipated for so long live up to expectations? Perhaps not. But while Republic of Thieves may not have been quite what what I'd prepared for it to be in my mind, it is a very enjoyable book and it shows that Scott Lynch has not lost his flair and the Gentleman Bastards are as bastard...ish as ever they were before. Now, let's get to the bastardly details shall we? (This review will be as spoiler free as I can possibly make it.)

As you probably expected, this book picks up immediately after Red Seas. Which is a good thing, since that book ended in a horrible cliff hanger. So never fear, Lynch gets right to it and soon you'll get to know what becomes of Locke. However, not before a prologue which takes place back in Shade's Hill with Locke's first Garrista, The Thief Maker. The prologue finally introduces us to the main reason all of us Gentleman Bastard fans have been eagerly anticipating this book: Sabetha. That's right, in case you didn't read anything about this book and didn't glance at the jacket cover, Sabetha is in this book. In fact, she pretty much IS this book.

In true Lynch fashion, standard linearity is out the window. The book alternates chapter by chapter, back and forth between the present and the past. It is, however, more linear that Red Seas Under Red Skies was. That book was all over the place, but Republic of Thieves reads, for the most part, in two straight lines. In fact, it's like reading two books at once. One story arc brings us back to the very enjoyable time of Locke's (and the other bastard's) childhood under the tutelage of Chains. This section fills in a lot of gaps during this time that we didn't get to read during book one, namely events involving Sabetha. We also get to read about Calo and Galdo again, which is great and bittersweet at the same time. We see how Locke and Sabetha first met, how they established their places in the gang.

The other story arc, naturally, involves Locke and Jean in the present. I will assume you've read the jacket cover and know at least that this plot thread involves the Bondsmagi. I think we all knew that this was the direction the story was heading in, so this shouldn't come as much of a surprise. Locke being stuck with an incurable poison seems to me like a setup for them to head to Karthain. As usual, the two Bastards attract the attention of powers they don't want, and as usual, what can they do about it? Drawn into a deal they can't refuse, they soon find themselves becoming tools in a dangerous political game. What's more, is they find out that their long absent fellow Bastard Sabetha is tied up in this political game as well. So we have Locke and Jean involved in several impossible situations at once. Business as usual right? Well, not quite...

The major difference between book 3 and the first two is that this one really is more of a thinking piece than it is an action piece. That's not to say that there isn't any action, but it's more of a light touch compared to the blood baths that were the first two. This isn't necessarily a bad thing. Lynch hasn't gone soft on us. It's not like Crossroads of Twilight (Book 10 of the Wheel of Time) where after each chapter you're thinking, "well I could keep reading, or I could just kill myself... I guess I'll keep reading." It's still incredibly engrossing and I gobbled it up pretty fast for a man with as little free time as I have, (let's just say a lot of video game time was sacrificed so I could find out what happens in this book.) Still, engrossed as I was, I found myself thinking numerous times throughout the novel, "okay, here is where it's going to start getting messy!", only to have things go a totally different direction than I thought. Also, not a bad thing. Lynch is not a one-trick-pony and he keeps me surprised quite often. But as fair warning for anyone about to read this book, know that the fun lies in the intrigue, the mysteries and the characterization. And the love. As we have a lot of catching up to find out what the hell made Locke so head-over-heals for this woman, a lot of the book really is a love story. In the past, we learn how their love formed, and in the present, we find out if their love can be reconciled. Emotion is the action here.

Speaking of such: Sabetha. Let's talk a little more about her. Does she live up to the image I had of her in my mind? Well, I knew she was a thief, I knew she was a redhead and I knew that she was the unfettering object of Locke's desire, and she definitely is all of those things. There was a small hint of disappointment once the veil was lifted and I learned more and more about her, but only because she became less of a mystery. She's as flesh and bone as Locke and Jean and everyone else, has a back story, has faults, has strengths and yada-yada. One thing I'll say about her though: she is just as clever conniving, if not more so, than Locke himself. In a sense they are at odds in this book and she's the only character we've seen yet that can outmatch Locke for wits and trickery. So I say yes, she lives up to the hype.

Another great thing that kept me turning pages in this book is the world itself. Lynch has a great way of only lifting the curtain a little at a time when it comes to revealing the mysteries of his world, and in this book that is no different. However, what he does reveal is very intriguing. From some insights on the Bondsmagi and their theories on Eldren magic, to some major happenings in other parts of the world that are going to set the stage for some goings-on later in the series. Oh how I wish I could say more! *evil grin*

How do I rate any of these books with a system of five meager stars? Well it's hard, but I will do what I must. Overall, this is a great book. It has everything the first two had except the one thing that left me feeling a tad unsatisfied by the end: the action. I wanted some blood, I wanted some death. Alas, the blood-thirsty child inside me will have to wait for the next installment. Overall, this is a setup book, a necessary cog in the wheel of Bastards. But a damned fine setup book at that. By the time the end rolls around and hits us with a couple surprises, we know we're going to be in for a hell of a ride with the next four books. To Mr Lynch, all I can say is this... Bring on Thorn of Emberlain and please write faster than George R.R. Martin!
★ ★ ★ ☆ ☆
lech
I held off on reading Republic for some time, both because I was worried about the direction of the series following Red Seas, and because I knew another book would take some time. I will not say I was outright disappointed by Republic, although it is the weakest of the three by far. Republic did keep me turning pages, happy to be back with Locke and Jean, and I will read Thorn when it is released (later this year, it seems). It is not, however, Lies, an instant classic, nor Red Seas, its competent follow-up. I have read Rothfuss's defense and other positive reviews, but I feel they miss the mark with what is wrong with Republic, because what it is most of all is lost. Let me explain my reasoning (and vague spoilers follow).

The main plot finds Locke and Jean facing off against the long-awaited Sabetha to 'influence' an election in Karthain, home of the Bondsmagi. Here Lynch blends together a long con (like Lies and Red Seas) with political intrigue. The problem ends up being that the long con is not much of a con, and the political intrigue really doesn't amount to much in the way of politics.

On the con front, there are a number of small set pieces meant to establish the grand scheme, but the problem with knowing Jean and Locke are improvising all along is that when we read the payout from their schemes, it just seems so trivial and predictable. I had a true 'that's it?' moment. Sabetha, their supposed equal in trickery, doesn't really amount to much more than being competent. There is nothing elaborate, or con-like, about this.

On the politics front, this is far from a sophisticated court drama, with machinations and wheeling-and-dealings. The actual political actors are all pawns (deliberately so), and we get no real sense of issues in the city, because there really aren't any. We spend little time with the actual political machinery of districts, candidates, and voters, to have any real interest in the polity; we basically get a tally of everything in the end that left me flipping back to the map trying to figure out the geography of it all.

Now I know that there is more to these books than just the fact that Jean and Locke are thieves. I know we are now in the character and world development phase, setting up something bigger. Until the series actually shifts to a structural device that does not set the book up to be about a con, which it has every chance to do in Thorn, I am going to be expecting a con. Series can shift. Michael J. Sullivan's Riyria Revelations shifted from the exact setup of Lies, a strong man and his smart friend are two thieves in over their heads, into a straightforward (and good) epic fantasy. Lynch needs to pick a direction, and a new editor.

All of this ties into a broader narrative spanning the series, but so much of how this all fits together is based on revelations about Locke that come out of nowhere, and are contrived in their delivery; they are deliberately withheld from reader and character both until needed for a twist. Thus, yes, Locke leaves chaos behind him everywhere, and it is related to something about him, but this does not lead to some grand 'aha' momment, because there was no setup for this point. Nor does it point in any obvious direction to Emberlain and the fourth book.

None of this needed to be the case. Lynch made a bold choice to devote half the book to flashbacks telling a story from Sabetha and Locke's past, and while watching their relationship bloom is fun, too much of it revolved around nothing more than putting on a play. The reader is treaty to page upon page of rehearsals and dialogue from the play that adds nothing to the story, and the troupe is given so little agency of their own, just like the political actors in the main plot.

What distressed me most was Sabetha. Like most fans, I was so excited to finally meet the legend. For the most part she was worth the wait, an interesting character who was more capable than the 'boys,' and her history with Locke was both a surprise, and largely a pleasure to read. In one regard, however, she proved totally frustrating in her actions, which unfortunately intertwines with Locke's character "development" mentioned above. (Jean is essentially reduced to Samwise status in the book). This comes to a head in a maddeningly befuddling way over a few pages too late in the book, while just about everything else is happening as well. I like to think of this as Robert Jordan/Brandon Sanderson syndrome: write a really long book that most shuffles things around, and then level the exposition hammer in the last 10%, with a couple unsupported twists for good measure. This can work: I have a soft spot for Jordan, and find Sanderson eminently readable. Here, the book suffers seriously as a result, because so much inexplicable, unsupported, and totally unbelievable stuff happens in just 30 or so pages that the reader is deprived of any real satisfaction at the end.

This has been a really negative review of a very fun book that I liked. I just did not love it like I did Lies. Maybe Rothfuss is right that I am expecting too much of a middle book, but it is hard not to be frustrated with something with such potential. I sincerely hope Thorn proves me wrong, and Lynch recovers his Lies form, lest another beloved series go the way of Anthony Ryan's Blood Song.
★ ★ ★ ★ ☆
kathleen hughes
I guess this may contain some mild spoilers, though if you read the other two books you should probably see some of this coming...

So the author obviously wants to create a scenario where Locke and Sabetha have to go head to head against one another. He also needs to keep the magi involved for some continuity. His solution is an election of officials who have no power and run by people who don't really care, and now the shady sides of the campaigns need to be managed by Locke and Sabetha (and Jean!), who have absolutely no vested interest in it. I guest the most impressive thing is that Lynch's characters are interesting, fun, and loveable enough to make it work and to actually draw you in, but the whole setup makes you ask, 'why should I care?' So it feels at little contrived and odd for the main timeline. Then you have the flashback timeline, and then you have the play that's being produced in the flashback. It's a bit of a mess, but a mess he just manages to pull off.

I was disappointed that Locke has all the spine and self respect of a jellyfish when wooing Sabetha, that seemed out of character (I'm guessing jellyfish don't have a lot of self respect). Also there's no chemistry or drive to the romance, I guess it just exists because he's annoyingly sweet to her all the time? In the present timeline (not the flashback) their interactions are more exciting and have

Overall it sounds like I'm tearing this book apart, but that's probably because the first in the series set the bar so high. This is still a fun and entertaining read, I just wish he'd made a plot framework that gave the characters something to care about. Also this one seemed a little darker and more risque in several parts, and I think there's more profanity. Maybe that's just my perception; I haven't counted the bad words, but it seemed like more than RSURS or LoLL.
★ ★ ★ ★ ★
amariucai
At long last (okay, after 2 books but what feels like a long time) we finally get to meet Sabetha in this book. It is just as entertaining as I thought it would be. In this book, Jean and Locke are roped into going to Karthain by the mages (yes the same people plaguing them in previous books) to mastermind and help their side win in the city election. Here they meet up with and compete against the previously elusive Sabetha. This book is similar to the first book with sections on current events and sections of their life growing up alternating. This time though the past chapters focus on Locke and Sabetha's relationship.

Sabetha is a lot like I imagined her to be and is the perfect match for Locke. She is just as clever as he is and just as good as a theif. She also has a lot of flaws and often doubts her feelings for Locke and his feelings for her. This is one of the things that I love about Lynch's characters. They are so human and flawed that you can't help love them. This book cemented the fact that Locke is now my favorite book character ever. Like those that follow him he has some kind of pull on the reader that makes you want to go along with his plans. I love Jean as well and think he is a nice balance to Locke's character.

The story in this book is good and has all of the humor and action elements that I have enjoyed in the previous books. I did find that the actual events of the election were not as interesting as the interactions between Locke and Sabetha, but the story was still very entertaining. I loved the sections set in the past. The method of switching between past and present works really well in these books and keeps the stories that much more entertaining.

I don't know how I didn't realize this before but it wasn't until the end of this book that I discovered it is book 3 in a proposed series of 7. While I am disappointed that I will now have to wait for the rest of the series, I am excited that I get to read more about the Gentelmen Bastards. While I received this review copy from NetGalley, I will definitely be buying this book in a physical format to add to my collection with the first two. The future books will also be auto-buys for me as this is definitely one of my favorite fantasy series and one of the best ones that I have read in a while. I highly recommend if you haven't read these yet try them out and if you are wondering about this book it is just as good as the first two. You won't be disappointed.
★ ★ ★ ★ ★
loriek
The third volume of the Gentlemen Bastards finds the remaining Bastards still reeling from the conclusion of Red Seas Under Red Skies; indeed, as much as the first third of Thieves feels like nothing so much as the conclusion of the book before it. That being said, if all transition periods could be this gripping, involving, and charming, no one would mind them. But in the end, The Republic of Thieves is a very different book from its predecessors - it's a book in which the Bastards are working not on a heist, but on an election, and they're working against an old friend who knows all of their tricks as well as they do. As usual, Lynch cuts between his main story and a story of the Bastards in earlier years, when the troupe was forced to go work a grand scheme and assist a struggling players company. The throughline connecting the two stories? Locke's relationship with Sabetha, the love of his life whose specter has hung heavily over the first two novels in the series. For some, the fact that Lynch pushes the scheming to the background may be a demerit against the book; indeed, both stories are less interested in the tricks and deceptions employed, but in the characters and their relationship. For me, though, that was just another aspect of the book that I loved, as Lynch slows down for the first time in the series and explores what makes all of these people tick and lets them have a little fun. There's some definite stage-setting going on for later books, of course, and some glimpses into how all of the stories so far may be tying together more tightly than we've realized. But in general, this is a little lighter and looser than its predecessors, but it's no less charming, funny, engaging, and entertaining; if anything, it might be a little more so, just because we're finally getting the chance to watch this crew play instead of survive. I loved it every bit as much as the first two books in the series, and the instant book 4 is released, I'll be jumping right back in again without so much as a second thought.
★ ★ ★ ★ ☆
jody sunderland
When I picked this up, I didn't realize it was part of a series. It turns out, though, that without having read the others, this book was thoroughly interesting and understandable.

The story is told in two times, going back and forth. You have the present, where two men- Locke and Jean- are (somewhat) coerced into doing some work for one sect of the mages- trying to win seats in an election in the town the mages reside near. The other side of the mages have also "hired" someone to "help" the election- a woman with which Locke and Jean have an intimate past. The three of them were all thieves together, in a special, close-knit group of the thieving world. The second time period is when they were in this small thieving group, learning the arts and connecting as family.

The chapters jump back and forth. The more you read of the past, the more you understand the relationship going on in the future. And behind it all are the mages, who hold secrets to Locke's past.

The "methods" employed by the thieves are clever- it is all a game, with rules to prevent real harm from being done to people, and it is fun to see what they will think of next. The play between the characters is thoroughly amusing. Each character has his/her own niche, without being a cliche. A thoroughly enjoyable and inspired read.
★ ★ ★ ★ ★
vaidas
Republic of Thieves by Scott Lynch is the third book in the Gentleman Bastard sequence, one that has been highly anticipated for six long years. With the quality of the first two books and the long wait for the third, excitement and anticipation can lead to some unfairly high expectations - at least it did in my experience - and while the book may not have reached the heights I was hoping for, it is still a fantastic book that I could barely put down from start to finish.

One of the things I loved about the first two books were the ambitious heists that Locke and his crew would attempt, barely scraping through with their lives and the prize. The two big games in The Republic of Thieves have some very high stakes, but they don't feel anywhere near as ambitious. I feel like if people are going to have issues with this book, it will be for this reason. The tension is definitely there, there is bucket loads of entertainment, and the Bastards really get to show off their skills throughout the whole book, but I didn't find myself as gripped by the scenes as I have been in the previous books.

The Republic of Thieves is not the explosive return that many people are probably hoping for, but it is still one of the best books I have read this year. There are problems with pacing and the lack of ambition in the plotting, but for me the characterisation, the witty dialogue, and Sabetha more than make up for it. My full review is up at [...]
★ ★ ★ ☆ ☆
tony dollars
RED SEAS UNDER RED SKIES came out in 2007, a little over six years ago. The one-two punch of the hilarious, complicated, and inventive THE LIES OF LOCKE LAMORA and its sequel had fans eagerly awaiting the third book in the Gentleman Bastards series. (Especially because it promised a reunion between Locke and his love Sabetha.) Now, it's finally here and almost guaranteed to be disappointing because there has been so much time to anticipate it and wonder about what would happen.

I breezed through THE REPUBLIC OF THIEVES, happy to be reunited with Locke and Jean and see them get out of their last scrape and straight into a new one. As always, the story alternates between an episode in their past and their present. I quite enjoyed the past, which reveals how Locke fell in love with Sabetha and wooed her. I found those sections funny and liked how the ending forced the Gentleman Bastards to rely on their developing skills. I also liked the development of Locke and Sabetha's romance, which is complicated by Sabetha's resentment of Locke's place in the gang. They're similar in skill, but Sabetha is the outsider and Locke is the leader because of their sexes.

The present plot, which involves Locke and Jean trying to rig an election and Sabetha working for the other side, was less satisfying. Yes, I liked spending time with the characters, but . . . there is no heist here, no clever unfolding of tricky plans. The trickiest thing that happens in THE REPUBLIC OF THIEVES is about on par with Locke not even trying in one of the first two books. The biggest revelation occurs in a bit of awkward exposition. There's barely any plot here. My disappointment isn't so much from over anticipation as THE REPUBLIC OF THIEVES not much resembling the first two books. Not to mention there's no danger. Each side is forbidden from killing the other. If Locke and Jean win, they get to leave with protection. If they lose, they just get to leave. Those are possibly the lamest stakes ever.

I'll be back for the fourth installment in the Gentleman Bastards series. The ending of THE REPUBLIC OF THIEVES remembers that there is a series arc and that danger is tantalizing. The past bits are good and there's plenty of fun banter. It's just that the main plot of this entry is oddly airless. On a whole, this book is a nice diversion for an afternoon, but not what I expected from a favorite series.
★ ★ ★ ★ ☆
ginny melechson
*I received a free ARC of The Republic of Thieves from Del Rey via Netgalley in exchange of an honest review*

The Republic of Thieves is the third book in the Gentleman Bastard series, but the first one I read. If I missed anything because I started with the third book, I truly didn't notice it! The characters are so well done, and I will certainly check out the prior books in this series just to be able to learn more about this world that is set in another time, and possibly in another world as well. There are alchemists and magi, as well as normal people. Then, we also have the amazing Gentlemen Bastards, who have been raised to be professional thieves, able to take on a role to fit in most anywhere.

The worldbuilding is exquisite, and I loved learning about the distant cities of Camorr, Tal Verrar and Karthain. Jean and Locke are taken by surprise by a certain bondsmage they have met before. The Republic of Thieves really show both how close Jean and Locke are, and the distance they both will go to keep the few people they love safe. The game they play in Karthain sets them against one of their allies – Sabetha – and Locke has a hard time keeping his distance from the only woman he has ever loved.

I enjoyed how The Republic of Thieves has different parts, it starts with Locke when he was only a little child, then it's present time, and it goes back and forth between the present and important instances in his past. The way the back-story is shared with the readers makes it very easy both to understand Locke's reactions, and to get why he is doing things the way he is right now.

A thrilling read, The Republic of Thieves is all about subterfuge, lying and the skill it takes to overcome someone who knows them the best. Sabetha is a wonderful character to follow, too, full of contradictions, but a strong woman who is not afraid to go after what she wants and needs. I enjoyed that she was not dancing to Locke's tune, in a way, she almost got him to dance to hers, and that was refreshing in a fantasy, where I sometimes feel the female characters are not really fleshed out as much as the male characters are.

Both the story and the plot are well done, and I enjoyed every aspect of The Republic of Thieves. The story is fast-paced in places, then extremely slow in others, and the build-up to the end was well done. The reason why I gave it four stars rather than five is that I didn't enjoy the epilogue very much. I guess it is setting up the story for The Thorn of Emberlain, but I could have done without it. It took me away from the bastards and into someone else's head instead, and I would have preferred to have ended the Republic of Thieves with the characters I had grown to know and love.

The third person point of view works very well in The Republic of Thieves, because it helps the readers to understand a little more about several of the characters, and for once, the omniscient narrator felt like s/he could be trusted – which is really weird in a way. I loved getting to know this land and the characters, and I look forward to reading more about this whole fantasy place in the near future. And I think what I enjoyed the most is the language used, I loved how the words were strung together, the novelty in having things explained in a different way than usual. It made the story even more entertaining to me.
★ ★ ★ ★ ★
eva cohen
Locke Lamora is in trouble. In exile with his best friend, Jean, he is seriously ill. They succeeded in their last caper, but at a price. Lamora has been poisoned, and none of the doctors and healers Jean has found have been able to heal him.

Finally, Jean approaches a Bondsmagi, Archdame Patience. Bondsmagi are to be avoided at all costs, but without their help, Lamora will soon be dead. Patience is able to reverse the poisoning, but there is a price. There is always a price with Magi.

The Magi are about to enter the Five Year Plan, an election that determines the Kouncil that will rule the city they protect. Each side is involved in maneuvering the election to obtain a victory. Who would be better at trickery than the Gentlemen Bastards, Jean and Lamora? She obtains their services and promises them help after the election in leaving the land.

Jean and Locke take up the challenge, but there is one thing Patience forgot to tell them. The other side has purchased the services of another member of the Gentlemen Bastards clique; Sabetha, the only woman Locke has ever loved or ever will. They are pitted against each other, each knowing the tricks and wiles of the others. Which side will win, and will the battle end the love of Locke and Sabetha before it can be given another chance?

Fans of Scott Lynch's Gentlemen Bastard series will rejoice to read this third entry in the series. The characters are compelling; the tone sprightly. Locke is a force to be reckoned with, loyal to the death to his friends, and willing to stop at nothing to fulfill his missions. The book moves between the current battle and the time that the Bastards worked together in a play, The Republic Of Thieves, when Locke and Sabetha's love first bloomed. There is fantasy but it is just a background accompaniment to the action, not overwhelming. This book is highly recommended to fantasy lovers and readers interested in a rollicking tale that will leave them obsessed and anxiously awaiting the next installment in the story.
★ ★ ☆ ☆ ☆
brittney smith
I don't like how characters who are dead by book 3 have come back to life now because this book goes frequently into the past. I hated the looooong portion where Jean goes into Patience's memories. I didn't like how we know Locke is in love with Sabetha, we learn this in books 1 and 2, but we don't actually meet her until this book. Locke is the "thorn of Camorr" in book 1 but we don't find out why until book 3. Everything is out of order and it's frustrating! Plus this book was pretty boring. A divided political election...gah what a year to choose to read this! I read to escape reality. Haha. This book is half election and half theater but all Locke/Sabetha.
★ ★ ★ ★ ★
pete
I would suggest reading the first The Lies of Locke Lamora and the second Red Seas Under Red Skies (GOLLANCZ S.F.)in this series to fully comprehend and enjoy the story.
In this book the focus is on the very dysfunctional relationship between Locke and Sabetha. At this point Locke is starting to look like a doe eyed puppy following her around in hopes of being patted on the head. I mean come on man, you're Locke the Rogue beholden to no person with the exception of the members of the Gentleman B. Show us some spiffing strong traits instead of being the prime example of a doormat. Of course all of this makes Sabetha just plain unlikeable as a character. I don't mind her having a male prance around her just because she commands it. What I do mind is the fact she changes her mind about Locke at the mere wink of an eyelid and mention of some nefarious comment he might have made.
Far too complicated a girl for someone who has been a thief, comrade and co-conspirator to Locke & Friends for nearly her whole life. That fluffy aspect of her personality just does not gel well with the strong bravado we have come to love about her.
Time for Locke to get a new love interest methinks Mr Lynch. That might just shake Sabetha out of her self inflicted anti-Locke stance.
Although this is a calmer read than the fast-paced intricately woven plots Lynch usually creates it certainly has its moments. I enjoyed the ironic play on political campaigns in a sense that the pranks in this scenario are like the false representations and bad press in our own society during an election. The point being that it doesn't matter which party has the best policies for the people, but rather who is the best at making the other party look bad.
One of the most revealing characters was Patience. She plays Locke like a fiddle and steers all the events, all whilst holding secrets about all the players and planning the most nefarious of deeds.
Lynch sure does know how to tell a tale.
I received a copy of this book courtesy of NetGalley.
★ ★ ★ ★ ☆
isabel geathers
Scott Lynch gave us plenty more on Locke's background with the flashback scenes and Jean got some extra 'training' in Espara that was fun to hear about. I have to say the biggest plus to this book was to finally meet Sabetha and I was very pleased with who she turned out to be. She completed the big picture of the Bastards. Between the two timelines (play in Espara & election in Karthain), there was plenty of pranks, egotistical attitudes, and even some deadly danger. The readers also get more info about the Bondsmagi and the Eldren, two elements I have been greatly curious about since Book 1, The Lies of Locke Lamora.

When I review a book, I compare the book to what else the author has written (and I have read) and other books in the same genre. Was this my favorite Lynch book? No. I felt the first two books in the series had a tighter plot, that every element of the story was relevant to the plot. Also, this book left me with many, many questions, and not just about the big arc of the series, but also about story arc contained within covers of Book 3. Finally, there was a big, BIG reveal that could alter how much I like or dislike the series from here on out. I will have to wait til Book 4 to see how things play out……But, with all that said, when I compare this book to other Epic Fantasy or Thievery books, it is still one of my favorites.

It was great to get to spend some more time with Calo, Galdo, and Chains via the flashbacks. I definitely have an expanded list of people/societies that Locke & Jean need to take down. Plus, there is some new mystery surrounding the Bondsmagi for Lynch to explore in future volumes.

The Narration: Michael Page rocks! I decided I needed to reread the first 2 books before diving into this one, and I did that through the audiobooks. Michael delivered for all three, providing great voices, and never hesitating (or breaking into giggles) over the outrageous swearing.
★ ★ ★ ★ ☆
atul sabnis
This book is easily picked up and read- it grabs you early on and holds attention throughout, something that's strangely hard these days. There's none of this "the first 50 pages are dull..." stuff. The Republic of Thieves starts quick and runs. There are moments of soft pacing (that I encourage you to take advantage of when you come to them if you want to set the book down and get some sleep for a night), but Mr. Lynch has written a book that is enjoyable through and through.

Frankly, I encourage potential readers to stop reading reviews and get to reading the book. Download the first chapter demo on your kindle - and don't be surprised when you want to quickly buy and download the rest of the book. I look forward to more works set in this universe.

Be aware that this is not the first in the series, although it is not necessary to read the earlier books (I sure didn't). Some of the overall world background and big picture story arcs are nicely summarized early on in this book, so if you've not read the early ones, I would only advise checking them out if you want to enjoy Mr. Lynch's world more and can't wait for a new novel.
★ ★ ★ ★ ☆
yugansh
Locke and Jean are in over their heads and causing mischief again in the third book in the Gentlemen Bastards series. This time they are asked to rig an election for the amusement of the bondsmagi (yes, those bondsmagi). Of course, Locke and Jean would have this election in the bag, if the upper management for the opposing political party wasn't the one and only Sabetha (yes, that Sabetha). In this exciting, dangerous, and curse-filled jaunt through Karthain, Locke and Jean need to keep one step ahead of a growing number of people who want them dead.

Sabetha! Sabetha is in this book! The Lady Bastard herself! I was quite excited to learn all about her and how she left the Gentlemen Bastards in the dust. Where shall I begin? Well, I loved her in the beginning (both in the present day story and the interlude); however, as the stories came to an end, I feel that her character got a bit muddled. For example, in the beginning, Sabetha had very clear reasons why she did not want to be linked romantically to Locke. I thought the reasons were great; and I applauded them. Later, however, the reasons changed and then there were no reasons, then there were reasons again, but I was confused as to what they were. In a nutshell, it seems like a decision was made to change Sabetha's character and someone didn't reread the whole book during the editing process.

OK, now that Sabetha is off my chest, let's discuss the book, plot, etc. First, has anyone noticed that these books keep getting longer? I feel that Lynch wanted to write two separate books and his publisher said that he could only write one, so he squeezed these two books into a super long book. Not that I mind, both stories were interesting; it is just that I would have preferred the interlude (flashback) to be shorter, you know, an interlude to the main story. I guess I am mainly grumpy, because I was more interested in the main story (or should I say present day story?) than the interlude.

In regards to Locke and Jean antics, they are up to no good again, and they do a good deal of conspiring and outwitting. There is less violence in this book than in previous ones, but there is still a decent amount of swearing, so I was happy. I also felt that the plot to this book was less complicated than Red Skies over Red Seas, so I was a happy camper. I felt that the previous Lamora book got a wee bit over the top at times (granted, I was listening to the audiobook, so maybe I wasn't paying close enough attention). At the same time, this book felt like a buildup for the next Gentlemen Bastards book, which I felt was a bit frustrating.

Alright, so what am I trying to say in my rambling post-read? This book was a lot of fun. I am a sucker for a conman story; and Locke and Jean are my go to guys! They are fun, they swear, and they get into tons of scrapes. I am also really happy to see Sabetha, because I like seeing Locked get flustered by (1) a woman and (2) a smart and resourceful opponent. I hope that we see her in future books (with her character a bit less muddled). At the same time, I hope that the next book is not two books smashed together but one (slightly shorter) book.

I received this item for free in exchange for an honest review.
★ ★ ★ ☆ ☆
aishah kz
On a planet with medieval technology and powerful magicians, Locke Lamora and Jean Rattan are the last two members of a small elite gang of thieves called the "Gentlemen Bastards". Their last great scheme for a big payoff ended in disaster. They escaped but not before Locke was poisoned by a lethal slow-acting poison. Now as Locke lies dying in bed, Jean desperately spends all their money trying to find a doctor to save Locke's life. Will he succeed?
Later, Locke and Jean are hired by a bondsmagi. All bondsmagi, powerful magicians, live in a city with humans called Karthain. She wants Locke and Jean to fix an important election. But the opposition has hired a woman who might be trickier than Locke and Jean.
Interleaved with this main story is a second story about Locke's youth and training. A brutal gang forces 6 year old Locke and a hundred other orphans to go out each day to pick pockets. If one of them gets caught by the police, he will be hanged. This story goes on to tell of how the leader of the Gentlemen Bastards buys Locke and carefully trains and tests Locke to become an excellent thief and con man.
The book has several interesting characters such as the leader of the Gentlemen Bastards and the bondsmagi who hires them. Both stories have several interesting incidents. But 2/3ds of the way through the book I didn't care what happened next in either story. Nothing important seemed to be at stake in either story.
Readers of the first two books might enjoy this third volume. But new readers would probably enjoy other books about lovable thieves such as
Scoundrels: Star Wars
.
★ ★ ★ ★ ★
alireza
I had a hard time putting this book down. If you enjoyed the first two books in the Locke Lamora series, then I pretty much guarantee you'll like this one.
At the end of the previous book,
Red Seas Under Red Skies
, Locke was the victim of a slow-acting but incurable poison. This book takes up the narrative some weeks later, where Locke and Jean have exhausted the medical resources of the city in which they're residing. Locke is very close to dying and has accepted that fact, when a magician appears and offers to heal him in return for his help in rigging an election.
Normally this would be an easy task for the two Gentlemen Bastards, given their training, but it turns out that their opponent is one of the very few people who've received similar training. In fact, it's an ex-Gentlemen Bastard and a previous love interest of Locke. Her name is Sabetha. The story is divided into two parts, one with the current events and the election, and another with flashbacks to Locke's childhood and his interactions with Sabetha.
The author's ingenuity in thinking up impossible situations and equally inventive solutions to them is quite good. On the down side, I would say that he does a bit too much character development for my taste. Still, I give the book five stars and recommend it wholeheartedly.
★ ★ ★ ★ ☆
kate ferris
I've been waiting patiently for the last few years for this novel to come along, and while I enjoyed it, it was simply not up to the elite standard of the first two books in the Gentleman Bastard Sequence. I'm glad the author has prevailed over the issues in his personal life, and I'm happy to welcome him back.

Escaping from their last adventure with Lock Lamora poisoned, Jean Tannen struggles to cure his friend, but is unsucessful, until one of the Bondsmagi presents them with an offer Locke literally can't refuse. Locke and Jean must help fix an election for a group of Bondsmagi, while a rival group makes a similar attempt in opposition. The catch: the opposition has retained the services of Sabetha, Locke's lost love.......

Structurally, this book presents two storylines, one in the "present" and one in Locke and Jean's past. Both storylines are interesting.... but strangely, I enjoyed the story from the past more overall.

It was interesting for the author to interject love for Locke, but it somehow didn't quite connect for me. I really loved the banter and one-upsmanship of the two in the present, but it was more humor than romantic, and I never felt Locke's passion, although the novel makes it very clear that Locke is hopelessly smitten.

All told, this was an above average read, and I'm glad I read it, but I wish after such a long delay that it was truly great. I will happily read the next novel, but I hope the wait isn't as long.
★ ★ ★ ☆ ☆
deborah bolding
Scott Lynch has some ambitious plans for his Gentleman Bastard Sequence: Seven novels, the first three of which total just under 2,000 pages, and a grand picaresque style melding clever con artistry, daring action and mysterious pasts.

The first two books – "The Lies of Locke Lamora" and "Red Seas under Red Skies" -- came out in 2006 and 2007, but "The Republic of Thieves" (Del Rey, $28, 651 pages) took six years to deliver. If Lynch maintains the George R.R. Martin/Robert Jordan pace of the last book, then it could be a long time before we unravel all the mysteries surrounding Locke Lamora and his unknown origins, but the ride should be a fun one. Lynch is an engaging writer, and the pace is swift, as Lamora and his wingman, Jean Tannen, bounce from adventure to adventure with style and panache.

In this one, the pair is involved in an election set in a medieval city on an unnamed world with a small segment of the population with magical powers. Lynch tries to meld together two narratives, one in the present and one from the past, and does so with reasonable success, but it often reads as if he had two books' worth of material and finally decided to just stuff them into one volume.

Regardless, I've enjoyed all three books, and I look forward to the coming releases – though it's hard to predict precisely how long it will take him to deliver volume four.
★ ★ ★ ★ ★
shivani
The third book in the Gentleman Bastards series is excellent, although from the first two books did not take the route I expected. In fairness, I should have known better. I do not want to spoil anything, so I won't go into any plot details. I will say that I was satisfied much more by the resolution of this book than I was of Red Seas Under Red Skies because it felt much less Deus Ex Machina. That isn't to say the ending of Red Seas Under Red Skies was bad . . . it made sense in the context of that city's politics but it felt like it came a bit out of left field. The Republic of Thieves is also Lynch's best synchronization of now-story and then-story so far.

What I really like about this series of books is that in certain ways it feels a lot like the original Star Wars trilogy. There is a very large world of Big Things happening. Our characters' Whole World, that we are following very closely and very intently, is only a very small drama playing out in the world of Big Things. I predict that eventually, like in Return of the Jedi, our characters' Whole World and the world of Big Things will come together in a way that feels organic and not forced because we have been following their Whole World from the beginning. Very much looking forward to it.
★ ★ ★ ★ ☆
grit fiedler
It's been five years since the last Locke Lamora book, and I was very excited to get The Republic of Thieves. This installment continues to follow Locke and Jean in the present, as well as returning to their childhood training as thieves. Most of the past sequences take place when they are teenagers, and I really appreciate Scott Lynch's ability to stay true to his characters while writing them at different points in their lives.

There's lots of swash-buckling, some crazy antics, and some good humor, but this book lacked the suspense that was present in the last two books. I was never really concerned about Locke or Jean at any point, and I didn't feel particularly invested in the outcome of either the past or present story lines Given the ending though, I think The Republic of Thieves might have been intended primarily to set up the next installment, which I'm definitely looking forward to.

Also, we finally get to meet the oft-mentioned Sabetha. It was great to see her interactions with Jean and Locke, but the character wasn't as fleshed out as I would have liked. Maybe she'll be back in another book and we'll learn more about her.

Overall, this was fun to read, but it wasn't as addictive or exciting as the previous two books in the series.
★ ★ ★ ★ ☆
julia mcentire
The third in Scott Lynch's series, this installment finally brings the story back to Locke's love interest Sabetha. Also returning are the bondsmagi, as Locke and Jean are selected as pawns for the political games in the bondsmagi home city of Karthain. As usual, Lynch intersperses stories from Locke's youth with the main plot. Any fans of the prior two books will find their fill of elaborate subterfuge, double dealing and intrigue as well.

Overall, the story is another entertaining segment in what looks to be a continuing series. Locke and Jean practicing their trade stays the high point of the novel. Slightly weaker is the lengthy introduction, which serves mainly as exposition for getting the real story to the starting gate. Sabetha's character is a bit flat, continuing a trend from the female characters in the prior novels. Despitethis, the relationship between Sabetha and Locke is realistic and well written. I was left waiting for the next volume, hopefully with a shorter interval since the prior than this one.
★ ★ ★ ★ ★
jill giles
I still remember reading Lies of Locke Lamora and being utterly captured by the world and characters Mr Lynch created. The second book Red Seas Under Red Skies came out and again I was whisked to th wonderful world and reunited with the characters I had come to love... and hate.

Then the wait began. It seemed to take forever and I started to wonder if Mr Lynch was struggling with with matching the level of awesomeness that was present in the first two books. Things happened, and it never seemed to materialize. Fast forward to now and the third, and long awaited, book finally appeared.

It took maybe five pages to be completely recaptured by the fluid prose and vibrant world. It was like I never left, there was a familiar rhythm and pace. I am finding it hard to talk about the actual substance of the book because I feel like even mentioning small things could lead to a spoiler and I don't want to do that.

I'll close by saying, if you are a fan of the first two books by all means jump right into this one with no worries. If you haven't read the first two, and you arre interested in the Sci-Fi/Fantasy genre go get them now. You won't be disappointed.
★ ★ ★ ★ ☆
albert
If this is political parody, it is more subtle than Terry Pratchett, but pretty good. This was my first read from Scott Lynch. I tended to get bogged down in the flash-backs. Much of them jogged my elbow just when I had my 'suspension of disbelief' engaged. I just could not see how the social and political structure where Locke Lamora began could be stable for the many generations described.
But the flashbacks also filled in the blanks about how Locke and Jean have worked together in the past to get them into the rock and a hard place that has Locke on the brink of death and Jean grabbing at any thing to survive. This is not a sword and sorcery fantasy, but there is plenty of magic and nasty wizards that do make sense within the pages of this look. It was interesting enough that I have bought the Kindle version of Lies of Locke Lamora. It is fun to spend time with these characters. They have some depth of personality and the constant slipping from the pan into the fire made me ask how Lynch would get out of this one, about every third page. The writing style is not boring.
★ ★ ★ ★ ☆
tami losoncy
Note: I have not read the first two books in the series so I do not have a point of reference of how the book fits into the series.

I enjoyed reading 'The Republic of Thieves". The story was interesting but did have a bit of derivative feel from the fantasy thief genre -- not a bad thing but noticeable.

I found the pacing of the book to be a bit mixed; it did not flow evenly for me. I have found that books I really enjoy do have a flow to them which tends to build to the climax with a twist. But, this book has sections that start to flow well for the scene but then hit a strange section (discordant elements) that throw off the overall flow of the story.

Characters were fairly interesting as I did not have any background on them. I did enjoy the use of flashback to develop the main characters.

If you enjoy fantasy thieving stories, then you will probably enjoy this book. The book is fairly thick so be prepared for committing to reading for a while. I did stop and start reading this book several times.
★ ★ ★ ★ ★
klensign
A bit of Shakespeare, a bit of Weekend at Bernie's add in a decent political thriller. And you get a pretty fun book. Stuff happens, plot lines get filled in, and Locke gets to run wild.
Very much an upgrade from Red Seas, Locke and Lynch are not exactly nautical men, but they are Shakespearean, so when Lynch writes Locke into a play good things happen (Be warned, Lynch is no Shakespeare, some of the lines are not great, but the environment works great) The same with the Political aspect the back and forth of scheming and political maneuvering are strong points of both Author and Protagonist.
I totally suggest getting this book.
Oddly he throws in a few male gay references that are totally unrelated to any major or minor characters and not seen before in his previous books. Take that information as you will as reason to buy or not buy, but it is worth mentioning because it is a departure from previous works.
★ ★ ★ ★ ★
mat calderon
I came to this series recently and haven't read the first two books. Nonetheless, I found The Republic of Thieves to be an engrossing read and wonderful escape. The main characters are sympathetic and complex. The narrator in particular has a compelling story - orphan, surviving on the dangerous city streets with a group of thieves and he meets and falls in love with a slightly older and more accomplished child. He's smart, precocious and attempts all sorts of feats of daring to prove himself, get her attention, and rise through the ranks. He rises quickly and they develop a rivalry between them - as well as a complicated love affair.

Years later, after having lost his fortune and barely escaped with his life, he comes across her again and is pitted against her in a high stakes competition. She still has her hold on him and it makes things complicated, fascinating, and an even better read.

The Republic of Thieves is wonderfully long, complicated, and satisfying.
★ ★ ★ ★ ☆
david lowe
There are two scenarios that are the bread and honey of fiction when you're following a character like the Thorn of Camorr, Lock Lamora and his friend and bodyguard, Jean.

The first is a vengeful story, where the hero loses everything to some backstabbing antagonist and you watch as the hero builds himself back up and returns the favor with interest.

The second is where he has all the resources at his fingertips that he could wish for, with the single minded objective to screw the other guy over as completely as the gods will allow. And if the other guy happens to be a manipulative women, an old comrade, and a love interest that tests the hero against the boundaries of an obsessive passion.

Which one is Republic of Thieves? Well, this book excludes neither but it definitely focuses on the rabid fun of the second option, the vengeful intent of the first having already been carried out.

The plot is as the blurb says. The increasing exclusive Gentlemen Bastards Gang is about to lose its chief hooligan to a poisoning that occurred in the previous book. When their eternal foes descend upon them once more, the Bondsmagi of Karthain, who offer them a way out. A cure through magic and all they have to do is what they do best. Reek havoc and disorder on an election that will decide who leads the Magi for the coming years.

This election is as much a political matter as it is a spectator sport for the Magi, as they watch Locke and his assigned crew run about as they bribe, blackmail, and bullsh....bully their way into the victor's circle.

The stakes are raised when discover their opponent with pockets just as bottomless as their own, is the long absent and final Gentlemen Bastard, Sabetha, whom Locke desires shamelessly in magnitudes that blind him to her ploys and put the game at risk. Leaving him in a tangle of feelings as he struggles to outwit and outplay her before the votes are placed and time runs out.

Inter-weaved into this plot is a series of flashbacks that bring us back to years gone by, where are old favorites are revived to tell the story of how these feuding lovers met and grew up together. Battling each other physically and emotionally as they struggled to an understanding of each other and the conflicting and complicated affections and afflictions they hold.

This return to Gentlemen Bastard Series is nothing short of a bitter delight. You wish it would go on forever, even while you force your way through another of Locke's infamous fits, which continue to be a torturous mix of entertaining and frustrating. Sabetha is a great character if you aren't expecting the goddess of larceny that Locke envisions her as, and are prepared for a more realistic creature once the infatuation is stripped away.

My main concern is a sudden "You didn't expect that!" plot twist, that stretched my suspension of disbelief with only some vague foreshadowing as if to surprise me was its only intent. Whether or not if I will bite this hook will remain unknown until its purpose to the series is made clear. My second complaint was the lackluster result of Locke and Sabetha's efforts, making the main plot seem more like a sideshow to the flashbacks, perhaps it was.

Overall Republic of Thieves is more of the same, which is exactly what I was hungry for. Mayhem, witty dialogue, and plenty of shenanigans with some long awaited additions and uncovered secrets.
★ ★ ★ ★ ☆
devavrat
It's been a long wait since Red Seas Under Red Skies was delivered in late 2007. The reasons are available on the author's website but he's had a tough time.

I love the series (and the first one is currently available for a steal on kindle) but my concerns were about whether the delay would impact the quality of the writing and would I switch into where the previous book left our heroes easily enough. To address the second point first, it did take a little bit, I have probably read a few hundred books since RSURS and I could probably have done with a little "the story so far" reminder at the start. But such is the quality of both the writing and the characters that it all came flooding back.

Scott Lynch has contributed a few short stories here and there so it was obvious that his skills were still there.
So, the book. Recovering from their ordeals in the previous book, Locke and Jean are `convinced' to lead a bit of election rigging that is all part of a wider game of politics and one-upmanship. And their key opponent is someone that they know very well indeed. We also flip to the early years of the Gentlemen Bastards which gives us insight that will become apparent when the vote-rigging contest kicks off...

So, Mr Lynch is back. A great story with great characters and fantastic dialogue. When the author delivers these stories you sense he is having fun and very much sharing that with you, the reader. It's been a long wait but it has been worth it.
★ ★ ★ ★ ☆
jain
Locke Lamora is sick -- he's been given a deadly poison that is slowly tearing him apart from the inside.

And the quest for an elusive cure is what kicks off "The Republic of Thieves," the third novel about the master thief Locke Lamora and his buddy Jean. Scott Lynch's latest is a solid, twisting piece of work in a grittily realistic fantasy world which still has fascinating magic and a dryly witty approach to reality -- as well as two likable yet grumpy anti-heroes.

Jean is desperately searching for a cure to the poison that is slowly killing Locke. But after he irritates the local mob by kidnapping a doctor, they find themselves at the mercy of a Bondsmagi named Patience, who offers to cure Locke... in exchange for a service. What service? She wants them to meddle in the election of the Konseil (Council) of Karthain, which mages can't influence.

Locke wants to turn it down, but Jean guilts him into accepting the offer. But while Patience and her compatriots are able to heal Locke of the poison, he and Jean are now in a massive political mess -- not just between voting blocs or parties, but between devious mages who are conspiring against each other. The most deadly of all: Patience's own cruel, vengeful son, Falconer.

There are also flashbacks to Locke's early life with Father Chains, when he became fascinated by a girl named Sabetha. And in unfortunately, in the present she also happens to be the exemplar of the other side's mages -- meaning she and Locke are against each other.

It took a long time -- five years, actually -- for Scott Lynch to churn out the third Gentlemen Bastards book, and in some ways it's worth the wait. However, it's not quite as "fun" as the previous two books -- the tone is more serious and intense, and it weaves in an awkward first-love story from Locke's youth that stretches into the present day.

However, it's still a fun read. While the opening is a bit slow (especially with the long flashbacks to Locke's childhood), the plot is complicated and full of some genuinely surprising twists. Jean and Locke can only really trust each other, because everybody else might suddenly stab them in the back. And yet, it never becomes oppressive -- there's a sense of fun ingrained in his world.

And Lynch's writing is casual and clever (" ... obstinate, uh, something ... something ... biting and witty and thoroughly convincing!"), and he peppers it with profanity that makes it sound earthy and real, not Ye Olde Fantasye. His dialogue sounds like actual people speaking to each other, even when something dramatic happens. But he can whip up beautiful prose as well that gives a sense of magic to his gritty, cutthroat world (the Lake of Jewels' "specks of cold ruby fire and soft diamond white, like submerged stars, far out of human reach").

It also sees some of Locke and Jean's history catching up with them. Lynch really shows the depth of their friendship as Jean literally will do anything to save his friend, and in turn we see some of the turmoil that Locke is living with. And of course, they have to grapple with the aftereffects of their past clashes with the Falconer.

"The Republic of Thieves" is a solid -- if slightly too serious -- third novel in the Gentlemen Bastards series, and it leaves the door wide, wide open for the eventual fourth book.
★ ★ ★ ★ ★
valeri
This is a book I (and many others) have been waiting for literally for years. The author had some tough personal times, involving severe depression, and the series was put on hold as a result. Now it's back, though, and when I saw on Netgalley that I could get a pre-publication copy for review, I jumped on it.

Why do I like this series so much? On the face of it, it's not my kind of thing. The characters are lawbreakers in a cruel and unjust sword-and-sorcery world, foul-mouthed, and continuously abused by their author. It's like someone took Fafhrd and the Grey Mouser and turned everything up to 11 (and I'm not a big fan of those books at all).

I think it's partly because Locke Lamora, the protagonist, is so hapless I can't help being on his side. It's partly because I do love a trickster story, and Lamora is a classic trickster, not only in his cleverness but also in the way his cleverness often ends up getting him into horrible, horrible trouble, and then out again, and then in again, and then out again...

It's partly, too, because it's just so very well written. Smooth, well-paced, not a wasted incident over the whole long book. Everything connects to something else. In this book, two stories are interweaved in two different time periods with some of the same characters, and they throw light on each other in a way that's wonderful to watch.

Because it's been so long since the last book, I can't remember for sure if the previous two books also do that. In fact, I can't remember the previous two books particularly well at all, in terms of actual incidents. This was a slight drawback, since this book keeps making callbacks to those earlier incidents and I didn't remember what they were talking about, but I still enjoyed it as almost a standalone. It would be worth re-reading the previous books immediately before this one, though.

You can tell a book by an author who's suffered, and knowing that Lynch has struggled with depression adds extra emotional resonance to some of the early scenes in which Locke's friend upbraids him for wanting to give up and die. The characters have powerful emotions, great hopes and great triumphs and great disappointments, without ever seeming theatrical or over-dramatic.

One minor negative for me was the worldbuilding, or comparative lack thereof. It's a fairly typical sword-and-sorcery setting, feeling late-medieval/early-renaissance (though without guns), with Italian-style city-states that remember the fallen Empire. There are important cultural differences between the city-states (at least, they're important to the inhabitants), and there are a few cultural referents that are made up, but a lot of the world, the culture and the language is just taken whole-cloth or minimally altered from our own world, including expressions like "you could hear a pin drop". I'm not going to call that lazy worldbuilding (nothing about this book is lazy); it's a particular approach, which trades requiring a bit of extra suspension of disbelief from those like me who notice such things against not letting a lot of unfamiliarity in the worldbuilding distract most readers from the story being told.

Overall verdict: this was worth the wait, and I hope the next one is well underway.

(I received an electronic ARC via NetGalley for review.)
★ ★ ★ ★ ★
regan
This is the third book in the Gentleman Bastards series and man has it been a long time coming. This book has been delayed so many times that I had kind of given up on it ever coming out. However, it was worth the wait. It is very cleverly done and I really really enjoyed reading it.

This book was kind of like two books in one. The main part of the book is in the current day and deals with Locke and Jean and their recovery from dealing with the Falconer. Locke has been poisoned and is clearly dying and Jean is desperately trying to find someone who can help cure him with little success. Then the Bondmagi Patience shows up and offers to cure Locke if him and Jean promise to help her faction compete in a political game of sorts. Then Locke finds out that his opponent in these games of politics will be none other than the mysterious Sabetha that we continually hear about.

The second book is woven into the above story as sections called Interludes. These Interludes alternate with the current day chapters and comprise about half of the book. The Interludes tell more of Locke's backstory. They start when he is very young and first meets Sabetha and continue on to the story of how Chains formed the Gentlemen Bastards. The story then continues to when they are all young adults (Jean, Locke, Sabetha, and the twins) and are sent to a different city to pose as thespians who are performing the play "The Republic of Thieves" in an effort to save the career of a playwright who is Chains' friend.

We finally get to meet Sabetha! This whole book is basically the story of how she and Locke meet and how their relationship progresses over the years. Sabetha is a force to be reckoned with. She is smart, daring, and cunning. Some of her past still remains a mystery throughout the story. However we learn quite a bit about why she is troubled over her relationship with Locke and why she has such conflicted opinions about him.

Locke is almost disturbingly focused on his obsession with Sabetha, it is both endearing and a bit creepy how much Locke wants to please her and what he will go through to keep her in his life.

Of course all of the above drama between Locke and Sabetha is woven with a complicated political game in which Locke/Jean and Sabetha are pitted against each other and supporting opposing political parties. All of the political games end up being yet another distraction for a larger scheme involving the Bondsmagi. It is all very cleverly done and there are layers upon layers of deceit.

The writing is absolutely top notch. The descriptions are wonderful and the characters incredibly engaging. There are a number of laugh out loud moments and some heartbreaking ones as well. The world is rich with detail and excellently done.

The book is very very long, however it didn't really feel all that long as I read it. It did take me quite a while to read, but the whole time I read it I was entertained and engaged in the story.

Overall an excellent continuation of this epic fantasy series! We finally get to meet and spend time with Sabetha which was awesome, it was awesome to have such a strong and smart female character as a part of the story. The world building is excellent and the plot complex. There are layers upon layers of deceit...yet it never gets confusing. I thoroughly enjoyed reading this book and thought it was the best book in the series yet and well worth the wait. Highly recommended to fans of epic fantasy.
★ ★ ★ ☆ ☆
joyce daniels
I found this similar to Scott Lynch's other books, which is to say good, not great. Largely they're predictable and when they aren't it feels a bit like deus ex machina. Some of the plot of this one felt as though it was bootstrapped, particularly with regards to the magi. As if the author started with an outcome and works his way backwards for an explanation. Mostly I feel that Lynch excels in the details but the macro picture isn't as well thought out, and he relies on his nebulously defined alchemy and magic systems as crutches. In this particular book I enjoyed the interlude flashbacks perhaps more than the main plot, though the main storyline was good in the details, the grand scheme of things felt contrived.
★ ★ ★ ☆ ☆
kantesh
I've read the other books in this series, and I loved 'em. Hands down, some of the best books I've read, especially Lies, due to the writing style and the fantasy world Lynch creates as you read the books. The characters come to life, and you could feel the emotions come to life as they were confronted with different situations. That being said, this one comes as a disappointment after the many years of waiting.

Lacking. That was the word that kept coming to mind as I tried to come up with a word or phrase to describe the book. Nothing really grabs you about it. In the past, Lynch would break up different scenes at time with flashbacks that gave you glimpses into how the characters came to be, and I found that writing style to be quite interesting. But those were always just brief glimpses, small scenes that helped define the characters. This time it feels like more than half the book takes place in flashbacks, and not particularly interesting ones at that. There's no real antagonist for the book, just two hormonal teens being awkward with each other. I mean, there's a vague nebulous "evil" out there, but nothing really driving the book. No particular motivation or major hijinx to be attempted. And I won't spoil the ending for you, but it struck me as one of the most obnoxiously cliched ones that I could think of.

Honestly, if you get this book, you're probably going to be reading for a while and enjoying the setup to a degree. And you're going to wait for the ax to fall and things to go to hell. And you're going to be disappointed. Because as far as I can tell, the entire book is just set up. So if you're looking for a quick fix to satisfy your craving for the Gentlemen Bastards, I'd give this one a miss. If you plan on continuing the series with the next book it might be worth a read, but I'd wait until the next one was at least on the horizon first.
★ ★ ★ ★ ★
spudballoo
Locke's been brought to a standstill, poisoned by black magic. There's no cure despite Jean's increasingly desperate efforts to seek out alchemists and physikers for help, to the point of kidnapping someone with powerful connections. Near death, blood oozing even from his fingernails, with Jean beaten, and both of them robbed of all but their weapons, Locke and Jean are confronted by the Bondsmagi, Patience. There's history between them. Patience is here to trade. She wants a Karthani election 'adjusted.'
Jean takes note of Patience's eyes, 'eyes like that had killers behind them.'
Against Locke's volatile wishes they trade. Patience is their new 'employer.'
The narrative flows from the past of Camorr and beyond to the present as seamless interludes. Even when we finally meet Locke in the now, this past keeps intruding. Mysteries of the Crooked Warden are revisited, as are his companions Chain, Jean, Sabetha and the twins Calo and Galdo.
Talking about characters and their history of course brings up Sabetha who is a core part, and now that core opens up into a whole new dimension. Locke's understated comment, 'I have...we have a history with this woman,' hides a world of meaning.
I love Lynch's vibrant use of language, his metaphors such as when Locke is being lectured by Chain he accepts 'something behind personal verification, like the number of angels that could play handball on the edge of a rose petal.' Lynch's dialogue keeps you reading, along with the sheer enjoyment of his characters of course. Locke with his self deprecating humour and shrewd intelligence is just plain great. Jean with his steadfast loyalty and inner sadness, what can I say. And Sabetha or rather Verena Gallante! Really it's often the little things that made me smile! An excellent read,

A NetGalley ARC
★ ★ ★ ★ ☆
sharleen nelson
Writing: 4
Story: 3
Satisfaction: 4

Now THIS is the book that I wish Red Seas Under Red Skies had been. It's a worthy sequel to The Lies of Locke Lamora and remembering nothing of Red Seas doesn't detract from The Republic of Thieves at all, the the point where a reader could probably get away with skipping Red Seas (it might even be better to skip Red Seas lest the reader become annoyed with the series entirely).

There are two stories in this book and they're told in alternating chapters.

The first story leaves off a bit after Red Seas and the only thing you really need to know from that book is that there's some magic afoot and Locke has been hopelessly poisoned. Jean has been running around tirelessly in search of a cure but Locke continues to bleed from his pores and even the most skilled alchemists give up upon seeing him.

A bondsmagi offers him the cure in exchange for a fixed election and Locke grudgingly accepts with Jean's prodding. He finds that his competition in this game is the mysterious Sabetha, his previously mentioned childhood love and the remaining un-introduced member of the Gentleman Bastards.

The second story is the love story of Locke and Sabetha in their youth. The reader finally learns their history together and we see all of the Gentleman Bastards together in training, with Galdo and Calo working their antics and Jean just as much of a tagalong at a young age as an adult.

This part of the book is clearly much "younger" on the plot. It's less complex and requires much less thought to get through. Which makes sense since the protagonists are much younger in their scheming at this point. Chains sends the Gentleman Bastards out on their first "field trip" to play as an acting team from Camorr. Their goal is to help an old friend of Chains but they arrive to find their new boss in jail. They work to get him out while Locke and Sabetha slowly come to terms with their feelings for each other.

Honestly, this book is pretty weak on the plot side of things. Lynch pulls capers off well but I found the reasoning behind most of it to be a little up in the air. But Locke and Jean are they're charming selves with much less of the run around that was predominant in Red Seas. Sabetha is as entertaining as the rest of the group and it's amusing to watch Locke trip over himself in his efforts to impress her.

It bothered me a bit that the entire plot line seems to take a back story to the rest of what's going on and even the rest of what's going on seems to take a back seat to a huge overarching story that we see only a few lines of. Especially since heist stories tend to be strongly plot driven in general.

I'd recommend this book for anyone interested in seeing the Gentleman Bastards again (especially ones that were absent from the last book)but not for someone looking for a deeply invigorating plot structure.

I received a copy of this book from NetGalley.
★ ★ ★ ☆ ☆
mollie mcglocklin
Oh, how I wanted to love this book. But it just wasn't happening. Instead of a great confidence scheme or heist, we get a very simplistic, frankly boring story about fixing an election in Karthain. Interspersed with it, we get several cliffhanger-type interludes about Locke's past featuring Jean, the Sanzas, and Sabetha. I was far more interested in the interludes than I was in the story about Karthain.

I think my biggest disappointment is that it took several years for this book to come out. We were promised a lot more involvement from the Bondsmagi and from Sabetha. We got a few cool scenes near the beginning showing just what the magi are capable of, and then they are relegated to parlor tricks and disappearing acts until the very end of the book. We get a LOT more information about Sabetha, but instead of showing us why Locke is so stuck on her, I just got annoyed by how she acted in the current storyline, and sad for how she acted in the interludes.

In the end, though, I am disappointed because this feels like Lynch had a prequel novella pretty much finished about the Gentlemen Bastards being sent away to do the play. But he also had another full-length novel that he had to complete in the main series about the whole thing in Karthain. And when the plot of that full-length novel was coming up woefully short and rather uninteresting, he decided to shoehorn the much more interesting novella into the Karthain story as interludes.

I had much bigger hopes for this book than what it ended up being. We get a glimpse at the very end of the return of the Falconer and how crappy that is going to be for Locke, but even that feels clumsy and tacked-on at the end. Where is everyone's true motivation? Why can't Sabetha get over herself and ever explain anything to Locke without turning into a massive headcase? Why in the world would Patience leave ANY way for the Falconer to regain his abilities, given her professed ability to foretell the future a little bit? Why should we care at all about any of the people in Karthain? Even if Patience was telling the truth, and Locke really is the transplanted spirit of some great mage, what does that matter? We are already told that the ability to do magic is based on the physical body and not the spirit. Locke can never really draw on any potential that Lamor Acanthis had, apparently.

So, I ended up just liking this book, because it was fun to be with Locke and Jean again. But if this is how the next book in the series is going to be, then I am worried that it will peter out and never be worth finishing.
★ ★ ★ ★ ★
julia wehr
I read the current Gentleman Bastards books in a bit of a fever pitch and now I have a quandary. What do I do with my reading life now that I have no more Gentleman Bastards books left to read? Apparently the next book, The Thorn Of Emberlain comes out Fall 2014 which feels like forever. I feel as though my life has been consumed with Locke and Jean in the best possible way. The Republic Of Thieves by Scott Lynch is the cream of the crop. It is a book that has some how given me the magical power of devouring a 651 page book over the course of three days. I must be under a bondsmagi spell because I could not set The Republic Of Thieves down. When you pick up The Republic Of Thieves after you have hopefully spent some time with The Lies Of Locke Lamora and Red Seas Under Red Skies prepare to be stunned and captivated and taken in by Lynch's meticulous plotting.

Spoilers for the previous books in the series, look away now if you cannot abide being spoiled when discussing subsequent books in a series. The Republic Of Thieves picks up where Red Seas Under Red Skies basically leaves off. Locke and Jean have been poisoned by Stragos. There's only one vial of antidote left. The two argue over who will take it. Locke tricks Jean into taking it and so, he's essentially lying on his death bed in Lashain. Along comes a bondsmagi named Patience with an offer that Locke and Jean cannot refuse. She offers to remove the poison from Locke using sorcery. It's going to be very, very painful. In exchange, Locke and Jean must come to Karthain and compete in an election process that happens every five years. The twist? They are competing against Sabetha, Locke's lady love and biggest rival. Scott Lynch's The Republic Of Thieves takes us to another place in the sprawling world he's created and reveals all sorts of interesting things about bondsmagi society and the Eldren. It is a credit to it's predecessors. While Red Seas Under Red Skies made me a fan, this book made me a believer.

I won't talk about Locke and Jean much, since we basically know them by now. We know that they are far too clever by half, that they have some awful luck, and that they are my favorite bro-mance ever. Instead I want to talk about Sabetha. We have heard subtle hints being dropped about her in the first two books however she did not make so much as a cameo, always off elsewhere. We finally get to meet her in The Republic Of Thieves and I have to say that it is worth the wait. Sabetha is a fully realized female character who is interesting and complex in her own right. She truly is Locke's perfect match and dare I say, more clever than he is. She is his intellectual equal and I loved that. I loved that Sabetha had these dark moods and did not apologize for them. I loved how she could be devious. She was completely worth waiting for.

Furthermore, we get the backstory of Locke and Sabetha's relationship in the interlude sections. We learn how Sabetha and Locke first met at Shades' Hill and how Locke has loved her for pretty much his whole life. The interludes were my favorite part of the book besides getting to know Sabetha. They center around Locke, Jean, Calo, Galdo and Sabetha going to Espara and putting on a play called 'The Republic Of Thieves' and give us this glimpse into one of their earliest cons. If you like romance in your fantasy books, you are in for a treat as we see the development of Locke and Sabetha's relationship over time. It is an engrossing experience to read about the young Gentleman Bastards taking the stage.

As for the world building, I loved checking out Karthain and their society which seems so sanitary compared to Camorri and Tal Verrar. This is likely because of the Presence, or the bondsmagi who live in Karthain among the ungifted. You see, it's not like anyone will declare war on Karthain because to do so would mean messing with the bondsmagi. We learn that the bondsmagi entertain themselves by holding an electoral pageant every five years. At this pageant both sides, the Black Iris and the Deep Roots, choose a candidate to wreck havoc on the other side. The rules are clear, no killing and no bondsmagi interference, but other than that, no holds barred. It is fun to read about how Locke and Sabetha try to outmaneuver each other in this electoral battle.

Lynch certainly impressed me with The Republic Of Thieves. I was not certain what to expect with this book except more Locke and Jean. I will say that it feels more tame than the previous two books in that I am not devastated by the turn of events. It's still exciting. It's still interesting. It's still riveting. In fact, I really do not know what to do with myself now that I've finished. The wait for The Thorn Of Emberlain feels interminable and I legitimately cannot wait to get back to reading about Locke and Jean's heists and adventures.
★ ★ ★ ★ ★
shelia spencer
**4.3 Review as posted on KindleObsessed blog**

Despite the number of fantasy reviews I've written lately, I don't actually read that many fantasy novels. It's not that I don't enjoy them, as a matter of fact I enjoy them more than the majority of genres I read. (Just ask author Daniel Arenson.) what it comes down to is one thing, and one thing only. Size. (Insert your favorite "size matters" joke here.)

Fantasy novels take time. Not only are they (generally speaking) in the 600 page range (this one was 651) but they are usually very interwoven. (That's code for: requires my full attention when reading.) Their plots twist like vines, and the characters (and the worlds that surround them) morph and shift according to whichever plot line they are following. Which ultimately means they are wildly entertaining, BUT time consuming to read. If I didn't have 2 years worth of books sitting in my review TBR, or 2 small children buzzing around my head like gnats most of the time, I would devote HOURS to escapism via fantasy. (In particular Brandon Sanderson…who for the record I met in September and have a mad nerd crush on.) As it stands, I have to pick and choose my poison. So WHY did I decide to read Lynch's "The Republic of Thieves" when it's (not only) the 3rd book in a larger series (I haven't cracked a book in) but pushing the boundaries of acceptable time consumption?

Because George R. R. Martin told me to.

(Not personally of course… I think any actual face time with him would be taken up by my fury over the demise of Rob Stark, but I digress…) The fact of the matter is, I don't follow directions well. At all actually. (I view them more as suggestions.) But I DO know when to swollow my bull-headed pride and take one for the team. And that, ladies and gentlemen, is when one of the best writters of the modern day tells me to.

"A bright new voice in the fantasy genre!" Acclaimed author Scott Lynch continues to astound and entertain with his thrillingly inventive, wickedly funny, suspense-filled adventures featuring con artist extraordinaire Locke Lamora. And The Republic of Thieves is his most captivating novel yet." – George R. R. Martin
And while I'd like to dive right in and give you the in's and out's of "The Republic of Thieves" first…a little about it.

"With what should have been the greatest heist of their career gone spectacularly sour, Locke and his trusted partner, Jean, have barely escaped with their lives. Or at least Jean has. But Locke is slowly succumbing to a deadly poison that no alchemist or physiker can cure. Yet just as the end is near, a mysterious Bondsmage offers Locke an opportunity that will either save him or finish him off once and for all.

Magi political elections are imminent, and the factions are in need of a pawn. If Locke agrees to play the role, sorcery will be used to purge the venom from his body – though the process will be so excruciating he may well wish for death. Locke is opposed, but two factors cause his will to crumble: Jean's imploring – and the Bondsmage's mention of a woman from Locke's past: Sabetha. She is the love of his life, his equal in skill and wit, and now, his greatest rival.

Locke was smitten with Sabetha from his first glimpse of her as a young fellow orphan and thief-in-training. But after a tumultuous courtship, Sabetha broke away. Now they will reunite in yet another clash of wills. For faced with his one and only match in both love and trickery, Locke must choose whether to fight Sabetha – or to woo her. It is a decision on which both their lives may depend."

So, first things first…did I understand a damn thing that was happening in this book having not read the first two? Surprisingly (and thankfully) YES! Truth be told, after doing a little Goodreads research on the first two novels (The Lies of Locke Lamora & Red Seas Under Red Skies) I was actually quite thrilled that I read this novel first.

Rumor has it that in the first two novels Sabatha (who is a VERY major player in Republic) is nothing more than a name in the air. A chink in the armor of Locke. Unfortunately, the readers of books 1 & 2 haven't the faintest idea of who Sabetha actually is. She's mist. Her name floats around every decision Locke makes, but she is never introduced. In "The Republic of Thieves" she is there, in all of her confusing, arrogant, damaged, self-conscience, and perfect red-headed glory. You get to experience her as a child as she thieves her way through the dark nights of Camorr. You stand watch as she blossoms into a teen, mesmerizing hundreds with her beauty and skill. You get to stand in awe as she engages in a battle of wits with her better-half Locke. Sabetha in short, takes the stage, sets fire to the pages of this novel and shows you why she can effect Locke with nothing but her whispered name. And though I'm fairly certain I would have loved books 1 and 2 despite her absence, I'm happier to have known her, relished in her story, and put the pieces (of her) in their proper places.

BUT the story is not all about Sabetha, it's about Locke…THE Gentleman bastard himself. The piece de resistance (I guess you could say) of thieves. At the open of the story Locke is dying. Poison from a previous battle coursing through his blood. This battle (of course) took place in a previous book (and yes, I'll be going back to read it) but it didn't take away from THIS story. Lynch (in what I'll call a stroke of mad-author genius) gave just enough detail, delved into just enough flashback-awesomeness, that I wasn't lost. I could take Locke's inevitable demise for what it was (a noteworthy way to spout some pretty stellar insults) and continue on my merry way. Everything after that flowed like sand through an hour glass, fluid and quickly.

It did (as expected) take me longer to read this book than I would have liked, but the spectacular plot (which jumps between 2 different time lines and 3 different plot points) made the late night hours (and occasional snappish Mommy moment) worth it. The story, it's attention to detail, the characters and the way their emotions slammed into each-other, the specifics that only a fantasy novel can capture in regards to setting, are EXACTLY what I look for when delving into this genre.

I could have been lost. Found myself stumbling through a forest of intimate details I had no idea how to decipher. Instead, I found myself entranced by a book. Living inside of it. Rooting for a legion of people no sane person ever should. In short, I loved it. I wouldn't change a thing about it, and I will NEVER regret reading this one first.

A solid novel for fantasy lovers. Get it, live it, love it…pass it on.

Happy reading my fellow Kindle-ites and remember: "The best fantasy is written in the language of dreams. It is alive as dreams are alive, more real than real … for a moment at least … that long magic moment before we wake." – George R. R. Martin
★ ★ ★ ★ ☆
brandi
I'll begin this review by saying that I was not familiar with Scott Lynch's work and I have yet to read the other books in this series, but this one sounded interesting enough on its own that I had to pick it up.

We begin with the protagonist Locke Lamorra on his death bed and things are looking really grim. Taking the flashback approach, we get some insight into Locke's formative years and much light is shed on how he became the character that we see before us. I really enjoyed the backstory, even though I don't know much about the present character.

Without spilling too much, the present timeline continues on while we're presented with an interleaved story about the Gentlemen Bastards' presentation of the play called "The Republic of Thieves" when they were still young adults. As a newcomer to this world, I think this story is valuable to show how the other characters interacted and bonded at such a young age; trust was built and relationships were forged. To me, this is the main focus of the book, and the title seems to support that.

The story of the past does not overshadow the frame story, which concerns an election. This is a most unusual election in which each side makes no secret that they are doing everything they can to win -- including coercion, stealing, destruction of property, misdirection, and outright lying. Those who hold the real power, the bondsmages, see the election as a great source of entertainment and do what they can to make it as "interesting" as possible.

I suspect the antics described in this work are similar to what has been seen in the previous ones in the series, and I look forward to going back to learn more about this world. My only complaint is that the world itself could be developed more. Being that I have come into this world in the middle of things, though, that stage could have been set in the earlier works. Based on the vivid descriptions in this work, I presume that is the case. I appreciate the cast of colorful characters and the interleaving of two stories that kept things interesting.

An interesting question is raised regarding Locke's forgotten past and some of the bondsmages have a theory about his actual origin...
★ ★ ★ ★ ★
michael lavelle
Lynch now takes his story in two directions at once, backwards into quasi-Elizabeth theater and onwards into something like Venetian politics only more fun and sly, and with a tougher, darker thread unspooling. I think Fritz Leiber would have especially liked this chapter in the saga !
★ ★ ★ ★ ☆
saul
With much trepidation did I undertake reading Republic of Thieves. I was only mildly enamored by Scott Lynch's previous work and while many people touted the genius of this new work, the reviews were definitely mixed. I have to say that I truly loved the main story of Republic of Thieves much more than I did the main plot of Lies of Locke Lamora or Red Seas under Red Skies. The interludes, however, remained the same for me. I just cannot get into them. They seem like a wholly waste of time and effort. I have often thought that these distractions had the sole purpose of the telling exposition but I'm all most always proven wrong in this. I just can't understand why Scott Lynch is so addicted to telling two stories at the same time. I suppose it is that he likes the characters that he killed off in book one and just like the remaining Gentleman Bastards themselves, cannot put their fellows completely to rest. Which is certainly fine for those who enjoy the interludes. I do not.

I have to admit however, that this is, in my opinion the best book Scott Lynch has ever written and while the ending was less than tidy it was incredibly interesting. I will certainly read the next Gentleman Bastards book whenever it is released. If you are a fan of the series I would say that you will have a lovely time with this book. If you are a fan uncertain as to whether to pick this up, let me assure you that you will have fun. If you haven't read Scott Lynch before let me point you in the direction of Lies of Locke Lamora. Because if you don't read the first book in the series most this book will not mean very much to you. While the author does an excellent job of trying to make this a standalone novel. It is really best for most readers to simply read the series in order. I can only hope subsequent books are as good as this, for the author is truly on a roll.
★ ★ ★ ★ ★
amanda srygler
Just finished this today and cannot wait for the 4th installment. Probably my second favorite of this series behind the first one, though I enjoyed the pirate theme of the second story. This is the most dynamic story and the most well crafted of the Gentleman Bastards books and leaves you wanting more immediately. The Republic of Thieves introduces many plot devices and makes this a denser read than the first to, but that is not at all a bad thing, there's just more of everything there is to enjoy about this series. If you found the second book leaving you wanting and possibly doubting the series, check out the 3rd book and get ready to be pulled right back in!
★ ★ ★ ★ ★
consuela
I have really been enjoying this fantasy series. Lynch has created a very real and unique world and the characters are rich and complex. This book starts a few weeks after Red Seas Under Red Skies. Locke slowly and loudly dying and Jean is at a loss on how to save him. A mysterious woman makes an offer; she will heal Locke if the two Gentleman Bastards help win governmental elections in Karthain. And best of all, we finally meet the elusive Sabetha, Locke's long lost love.

I wasn't very interested in the elections. My favorite part of the book are the interludes, which details the beginning of Sabetha and Locke's relationship. The interludes also include the Sanza brothers and Chains and it's nice reading about these characters again. Lynch also sheds some light on the mysterious Bondsmagi, the mercenary wizards of Karthain.

There is a lot of set up for the next book as well. Lynch answers a question I never asked and I'm not sure how I feel about it, but I can't wait for the next book!

I am a Fan of Lynch's and this has become one of my favorite fantasy series.
★ ★ ★ ★ ★
nardin haikl
third book in the series. Do NOT read them out of order, read lies of locke lamora first etc.
Lynch is a storyteller, with rich details, complicated plots, well-developed characters and descriptions of everything around the characters. He has now finally fully mastered the art of telling about locke's past and intermingling it with the current plot twists and capers of the present-day locke lamora.

he has tantalized us with the character sabetha throughout the other 2 books, finally we meet her.
do NOT read a lot of reviews,
the sooner you read the books without someone spoiling plots and counter plots the better off you are.

It is worth buying as opposed to the library, simply because there are more books coming and it stops with you always wanting more. it's a book good enough to re-read. the books are so immediate that saying it's "fantasy genre" would be limiting its true appeal. I think anyone who enjoys well developed characters, capers, plots, and sub-plots and descriptive information of the environment and the surrounds will enjoy this book. this book has a bit more "magic" stuff thrown in because they are dealing with the "bonds mages", but, the emphasis is on the human element of plots, plotting, and counter plots. plenty of action and intrigue, plenty of "clever bits" and it will certainly leave you speculating with your friends when you finish as to what will be coming up next. sometimes those are the best books, ones in which you don't want them to end....and they keep you imagining your own upcoming plots and story lines. he has improved in his writing and therefore he goes from four stars to five stars. what more could you ask for from an author. he gives you more than your "money's worth". recommendation: buy the book.
★ ★ ★ ☆ ☆
minto tsai
I didn't feel like Jean or Locke were in any danger during this book. The story felt very sweet and reminiscent, but completely out of sync with the other 2 books in the series. I hope Lynch brings back the brutal, sickening, violent, vulgar, and heartbreaking story with the 4th book!

That aside, I did love getting history on the Gentlemen Bastards and seeing a large portion of their childhoods and teen years. That part was very entertaining. It probably saved the book for me....
Please Rate The Republic of Thieves (Gentleman Bastards - Book 3)