The White Tower (The Aldoran Chronicles: Book 1)
By Michael Wisehart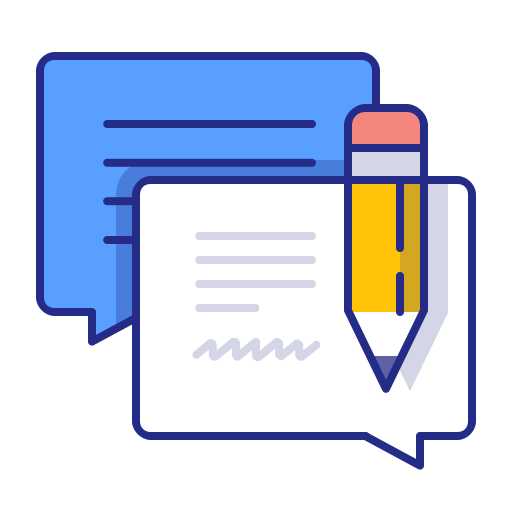 Total feedbacks: 64
★

★

★

★

★

★

★

★

★

☆

★

★

★

☆

☆

★

★

☆

☆

☆

★

☆

☆

☆

☆

Looking for The White Tower (The Aldoran Chronicles: Book 1) in
PDF
? Check out Scribid.com

Audiobook
Check out Audiobooks.com
★ ★ ★ ★ ★
lynn rossmann
One of the best fantasies I've read in a long time! Reminiscent of all my favorites like the wheel of time or the inheritance cycle, this book is fantasy joy that grabs you from the first page and never lets go for a second! Geared towards older young adults and beyond, this epic tale will thrill even the most cynical and jaded readers! I voluntarily read an advance copy of this book.
★ ★ ★ ★ ★
vignesh
From the first page I was totally invested in this story. The characters are well developed and believable. I found myself looking forward to reading and could not easily put it down. I'm a big fan of single story books and tend to avoid a series. I'm so glad I took a chance on this one. I can't wait to read the next one.
★ ★ ★ ★ ★
joshbranco
I'm excited about the next book in this series. I have the kindle version for reading at home, and the audiobook version for listening to while at work. Major bonus points for Tim Gerard Reynolds being the narrator. That right there is what initially made me choose The White Tower, but it didn't need an excellent narrator to be...excellent. It reminded me of the Mistborn books. Love the characters and setting, and there's a great little chapter where the bad guy finally gets what's coming to him. :)
★ ★ ★ ★ ★
manny
Very well written and engaging epic fantasy - fans of Robin Hobb, Robert Jordan and Patrick Rothfuss will love this. It is amazing on audible. I did not love the torture scenes - too graphic and too many for my personal taste. Still rate a 5 stars anyway.
★ ★ ★ ☆ ☆
michelle davison
First - get a better proofreader! Missing words did not make the read challenging but it was rather annoying. Other parts of the plot were a little predictable - spoiled, drunken prince who allows his father to die.
Ty is an interesting character and I did like the Ferrin. About the only reason I might read the next book.
★ ★ ★ ★ ★
eisa
The one issue I had with this book were all of the grammatical/spelling errors. I'm not sure if it was somehow just my kindle glitching, but it sincerely seemed like no one proofread this. Other than that, I thought the storyline was compelling and information unfolded at good times throughout the book. I'm very invested in the characters. I'm dying for the next book to come out!
★ ★ ★ ★ ☆
kelly dubs
I enjoy books that deliver their stories by way of individual characters experiences that combine to convey a well put together tale. It's a pleasant read for those who enjoy tales of magic and wizards and the like.
★ ★ ★ ★ ★
lucy bledsoe
The book was quite enjoyable and there is definitely a lot to look forward to in future books. The author did switch character view points between a lot of characters, but that did not detract much from the book in my opinion. I do wish there was more from some characters, but this is just because of my own personal interest in them. The world building was done well, and like I said earlier, I very much look forward to where this series will go.
★ ★ ★ ★ ☆
rachel peluso
I liked this book. This author can write! The odds of good defeating evil are dragged out for too long, until the end! This reason alone makes me not want to read a next book. Otherwise, good storyline!
★ ★ ★ ★ ★
husna
Thoroughly enjoyed this book. It is fast paced with multiple characters whose lives intertwine. It is well written. The vocabulary and grammar is good. The characters are believable and I enjoyed the humor. Honor, truth, integrety, compassion, ....all good virtues are exemplified, without vulgarity and sexual inuendos. It is also appropriate for young adults. I am frustrated because I want to read the next book, and am waiting for that.(impatiently). It promises to be a great series.
★ ★ ★ ☆ ☆
given
I would give it a better rating but the author didn't bother hiring a proof reader before publishing. I counted around 80 misspelled words, left out or duplicated words, misused words. Other than that it was a great read!
★ ★ ★ ★ ★
april frayde
This book was a great read. I love a book that can take you there with the characters through your imagination. The author is so good at describing things in this book that I felt like I went on an adventure. I can't wait to read what happens next! I'm rooting for Ferin! I received an advanced copy of this book.
★ ★ ★ ★ ★
ashl e jacobs
Sometimes exhilarating, sometimes heartbreaking, and always "I don't want to go to sleep" entertaining! With touches of dry humor and wit, I would recommend this book to anyone that enjoys this genre. Not a fan of this genre? Want to take a chance at expanding your horizons? Start with this book!
★ ★ ★ ★ ★
darrell
This was a great first book of a series that I will likely read faster than you can write. Seems like the good ones are like that--I will have to re-read to catch up by the time the next book comes out.Keep 'em coming!
★ ★ ★ ★ ★
marianne vadney
What more can you ask for... heroes and villains galore, swords and sorcery and more. The character development was excellent and the book had a nice flow to it. Can't wait for the sequel to arrive.
★ ★ ★ ★ ★
jammeshia burgess
I am a big fan of epic fantasy books, and can honestly say The Aldoran Chronicles is already a favorite of mine. Michael Wisehart has a magical imagination and most definitely a way with words! He has created a fascinating world with a rich history, great characters and magical creatures to boot! It is not surprising that The White Tower won the 2017 Readers Favorite Award as well as the National Indie Excellence Award.
★ ★ ★ ★ ★
jenaveve
Awesome start to a new series. Like game of thrones has you rooting for many characters who have yet to meet. So you just keep hoping they will all end up on the same team in the end. Just patiently waiting for the next book so I can see what happens next.
★ ★ ★ ★ ★
helen mesick
I started reading this because it was free with kindle unlimited and now I'm dying for the second one to come out so I can see what happens.. each characters story kept me interested and there's a good balance of good and evil to keep you on your toes and I couldn't put it down.. when is the next one going to be available?!!!
★ ★ ★ ★ ☆
surihaty
I think this is an great book book. It puts me in mind of the David Eddings series. I like the way he fleshes the characters so you know a little about all of them, even the smaller bit characters. Mr. Wisehart puts me in mind of Robert Jordan with his character detail. Looking forward to the next one!
★ ★ ★ ★ ☆
yana
Got this book in kindle unlimited. Glad I did. Love the way the different storylines each carry their weight for the overall story. Good fantasy reading. Let my mom read it and we both definetly want to read the next book.
★ ★ ★ ★ ★
syarif budhiman
I read a lot of fantasy and fiction and find myself bored many times with new authors. This book held my afternoon and pulled me in quickly. The gritty details of Ferrins trials were almost visceral. The honor of Ayrion was inspiring. And the coming of age of Ty was 1 part beauty, 1 part teenage angst, with a good dose of discovery and the fear that comes with new knowledge thrown in for good measure. Can't wait to read more!
★ ★ ★ ★ ★
catherine holman
Great read.
The author has an amazing way of pulling you into the story and the characters. The details to the characters and the surrounding drew me in and I had a hard time putting the book down.
Can't wait for the next book.
★ ★ ★ ★ ★
randolph
Thoroughly enjoyed. Like the way you introduced the characters...pulled me in to see how their individual stories will come together. I am definitely going to read on. Thank you for writing a great story. I love to see the characters come to life, to see the story in my mind as im reading is great. Thanks again.
★ ★ ★ ★ ☆
mary kay
This was a really diverse book. Im looking forward to the rest of the series. It was different from the other fantasy books ive read. It didnt pick up until late in the book. But i could identify with the characters and the lore was amazing. Plot is very intersting.
★ ★ ★ ★ ★
calai alvarez
this is my first review and i am not much of a writer so I wil keep this short.

This is a fantastic book with a great world and well execured POV style. There is not a silly and ridiculously huge amount of characters (not game of thrones style) but there is still plenty.

With this review I want to encourage and support the author that he is doing great work and to continue it.

If you are considering buying this book please do. It is a fantastic read
★ ★ ★ ★ ★
go ben
Enjoyed the book very much! The characters were very engaging and well defined. You know it was a good read when you reach the last page with disbelief and regret. Will be starting the next book tonight!
★ ★ ★ ★ ★
fatima gomez
The White Tower is an epic story written in great detail that hooks you on the first pages. It's a fantasy story that is pure joy to read. The characters are perfect, and written in such a way that you are connected with them almost instantly.
I voluntarily reviewed an Advance Reader Copy of this book.
★ ★ ★ ★ ☆
christophe
If you're a fan of the Hobbit and the Fellowship of the Rings trilogy, I recommend you read this book. I'm giving it a 4 because the storyline about the torture was too graphic for me and I skimmed quickly through those pages. I'm looking forward to Book 2.
★ ★ ★ ★ ★
mary severine
I really enjoyed the book, it was written with a lot of description. The dialog was captivating and I was hooked from the very beginning. The author's description of the characters gave the reader a look into who they were. I can't wait till Plague of Shadows comes out!
★ ★ ★ ★ ★
berke
Wonderful young adult fantasy book with heros you can love who don't do stupid things. The only downside is that the second book in the series isn't published yet so you have to wait to find out what happens to the characters.
★ ★ ★ ★ ☆
running target
I love when an author can pull you in to the point where you feel like you are smack dab in the middle of the story being told. I do recommend you read the prequel story before you read this. The prequel sets a good stage for The White Tower.
★ ★ ★ ☆ ☆
domenica
Although a fun read, this book had too many moving parts and tangential characters who would take over the story. A more focused approaching and a narrowing of perspectives would have helped immensely, at least in my opinion.
★ ☆ ☆ ☆ ☆
salman bahammam
From the villain having no real motivation other than 'being evil' to the complete lack of understanding about how people work and think, ridiculous dialogue and incredibly weak main character, this book was not worth reading. I'm not certain how it got such high reviews.
★ ★ ★ ★ ★
yoppy obot
Loved it and cant wait to read more, so hurry up please :) I couldn't put it downwind love how the movie goes on in my head.Its a must read for anyone who loves magic, adventure,heros of every kind.When is book 2 coming out?Thank you Michael Wisehart for a wonderful read.
★ ★ ★ ★ ★
kurt chambers
If you enjoy a story that weaves a complex tapestry with various disparate characters all contributing to the overall story, you'll enjoy this book. It's not without minor faults, but no book is, and I thoroughly enjoyed the story and look forward to what happens in the next installment.
★ ★ ★ ★ ★
susi seyller
Great book I look forward to seeing what comes next. I like the characters a lot but it feels very incomplete. While other series have books that would do well even without the rest of the series, stand alone if you will, this is not one of those books. Still very enjoyable for anyone who enjoys the fantasy genre.
★ ★ ★ ★ ☆
jordan
A little long in some parts (I skim read parts), but still a well-written book. There are many characters in this book, and we read about what happens to them through their eyes. I would have liked to learn more about the boy, and to spend more time reding about him. However, this is still a well-writen book with good intrigue, and good action scenes.
★ ★ ★ ☆ ☆
susan dougherty
I kept putting down this book. I didn't like how he switched perspectives as I never felt the characters developed sufficiently. As a result the book dragged for me until the last quarter. There were some decent ideas here, but I doubt I will read the next book.
★ ★ ★ ★ ★
orselle
This book was exciting, emotionally moving, and fun. It all connected together, and i had a blast reading it. I really want to read the next one, (this book was more fulfilling than world of warcraft actually) and i like the characters alot, they are good people.
★ ★ ★ ★ ★
rick porter
Very well written. Characters were interesting and easy to follow throughout the book. Premise was logical and captivating. A winner in the fantasy genre. Wisehart wrote a classic. He also has a great last name, could be a character in his next book. Can't wait for the next one.
★ ★ ★ ★ ★
terica
I was hooked from the start. With magic and monsters and all types of other-worldly things, the story was amazing. I'm quite sad that I finished it and can't wait for the next book.

Definitely check it out if you're into GoT or anything similar
★ ★ ★ ☆ ☆
madeleine charney
Standard fantasy fare with switching POV. My main issue with the POV switching is later in the book where the author starts jumping into random characters that are just introduced and are only around for 1-3 chapters.
★ ★ ★ ★ ☆
gravity
The book follows several disparate groups of characters smoothly and without neglecting any group and most characters are well fleshed out. Story has a good pace and will grab your attention and hold it.
★ ★ ★ ★ ★
jeremy butler
Found a mention of the author on my feed and I am glad I did . Did not want the book to end I was hooked by the end of page one, wanting to learn about all of the characters and the world they inhabit . Hope this is the 1st of many books always glad to find a new to me author in this genre .
★ ★ ★ ★ ★
sachin ravikumar
A fast paced delve into a mythical world of wonder, evil, good, and all the in between. Can't wait for the next book! If you like Lord of the rings, Game of Thrones, and/or Harry Potter, you will not want to miss this read.
★ ☆ ☆ ☆ ☆
saeed
There are so many outright thefts from other authors in this genre, that after a while I began to think that this book is a tongue-in-cheek joke. Even so, it is basically boring, with shallow, juvenile character development, obvious and predictable plot lines, and lots of tedious exposition that makes the book longer, but not interesting. When an author is reduced to lifting a scene directly from a "Star Wars" movie, you know that not a lot is going to be innovative, or even very interesting. I read as far as 70%, then gave this up as a waste of my time and effort.
★ ★ ★ ★ ★
tarah mccarthy
Loved it cover to cover. It shares some common elements like prophecy and a kid to save them all with other titles but what sets it apart is each character have their own story and they are developed masterfully.

Recommended read of you like epic fantasy.
★ ★ ★ ★ ★
laurie pineda
Wonderful story, read shackled and white tower, very reminiscent of my favorite series WOT. Characters are very easy to get attached to and make you wanna know more about them, I finished both books within 48hours, could not put it down. Can't wait for more books.
★ ☆ ☆ ☆ ☆
james maiorana
A ponderous tome that was a struggle to finish. Light sabers and sand worms? Is that Gandalf wandering in? The pace picked up toward the end of this book, but I never connected to any element of the story..
★ ★ ★ ★ ☆
karina
I did not really expect to finish reading this book. For some reason I thought it was written for younger readers. I was wrong. Really enjoyed the book and I am looking forward to reading the next book in the series.
★ ★ ★ ★ ★
alyssa evers
My first fantasy book was read when I was 8. It was the Hobbit. I was hooked. Now that I am 70, I have been captured by many of these writers who take me to places that help me escape. I will add Michael to the list of my favorites and look forward to the next book in this new journey.
★ ★ ★ ★ ☆
lyndsey johnson
I enjoyed this book tremendously. I read a few books a week and it has been a while since one was great on all counts. The multiple storylines were very interesting, wonderful character development, and I just truly enjoyed the writing. Looking forward to the next one!
★ ★ ★ ★ ☆
faythe millhoff
Good read lots of Action. The story is good and balanced. I would like to see shorter battle scenes and more character interaction, especially with Ty growing into his magic
The story had me interested but not glued to it.
★ ★ ★ ★ ★
parul
Great read. Fast paced, good character development, plenty of sub plots to tie both backward and forward. Think Tolkein meets Katharine Kerr.
Looking forward the rest of the series. Hint, Hint, Next book please.
★ ★ ★ ★ ★
jocelyn
It totally enjoyed this book and would rate it among the best fantasy books I've read. I can't wait for the next in this series and I am hoping that Michael Wiseheart plans to write many books in this storyline.
★ ★ ★ ★ ★
jelai
I loved getting to know the characters and the anticipation of what is to come for each of them. The worst part was coming to the end of the book and not having the next book in the series to continue.
★ ★ ★ ★ ★
steven tabakin
I am looking forward to the continuing story ? I am always looking for a series that makes me want to know what happens next. It is always amazing to meet characters in whom you can become invested. Consider the next book on my wish list!
★ ★ ★ ★ ★
w sean
Our lead isn't completely changed from sniveling boy to world's hero by the end of the first book. I like that. There is plenty of magic, good and bad, used creatively throughout the book. And several threads that still need tying together.
★ ★ ★ ★ ☆
ava taylor
This book was very enjoyable to read. If you enjoy the fantasy genre then you will like this book. With several story lines that will definitely come together, Wisehart creates a magical world that fueled my adolescent brain.
★ ★ ★ ★ ☆
krista
4/5 for a solid book. Decent fighting, if a little repetitive. Very interested in reading the rest of this story. Anyone who binges on books will enjoy the perspective switches that occur regularly throughout the book, sometimes only for a single chapter.
★ ★ ★ ★ ★
sarah o brien
Fantasy done right. Great character development and emersive world building. Like all the best books, the story is driven by not only an exciting plot, but the relationships between the characters. Can't wait for the next book in this series!
★ ★ ★ ★ ☆
michael ansaldo
This was a very good book. If you are waiting for your favorite author to come out with his or her next book. This is a great read during your wait. While nothing ground breaking it will keep you entertained from beginning to end.
★ ★ ☆ ☆ ☆
kyle buckley
I don't know these characters, and, as there is no story that feels overarching, I don't care about them. there's no history of the world, there are none of the deeper thoughts of the characters - relating to the past if the place and their place within it. writing in real-time, in first person pov is really dangerous and hard to do well, as it remains really shallow unless the characters are written as having more deep thoughts and grasp of their place in the greater world and its history.
it's, frankly, pretty boring.
★ ★ ★ ★ ★
chaohua
Terrific storytelling! Really has the potential to be an epic series. I look forward to the next book. The way the charcters are developed as the different storylines come together makes for an exciting read.
Please Rate The White Tower (The Aldoran Chronicles: Book 1)