Mistborn Trilogy Boxed Set (Mistborn - & The Well of Ascension)
By Brandon Sanderson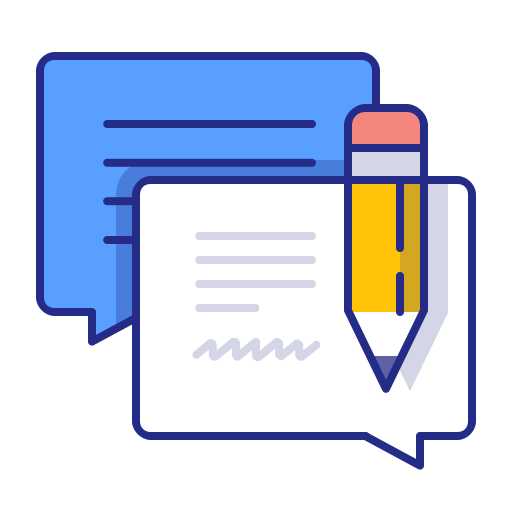 Total feedbacks: 135
★

★

★

★

★

★

★

★

★

☆

★

★

★

☆

☆

★

★

☆

☆

☆

★

☆

☆

☆

☆

Looking for Mistborn Trilogy Boxed Set (Mistborn - & The Well of Ascension) in
PDF
? Check out Scribid.com

Audiobook
Check out Audiobooks.com
★ ★ ★ ★ ★
roshan
The Mistborn books quickly became my new favorite series! It draws you in and keeps you loving every moment until the very end. I have never suggested it to someone who didn't love it too! I am now eagerly waiting until the next one comes out.
★ ★ ★ ★ ★
phillippa
Anyone who is a fan of fantasy novels should put this series at the top of their reading list. (You could possibly put Way of Kings above this one, but at over 1000 pages it could be a bit intimidating...)
★ ★ ★ ★ ★
orlaith
Within the first 20 pages, Brandon Sanderson's world had me hooked. The characters and magic system are rad. The ending of this series was so unique, and it delivered on all the promises of the first book.
★ ★ ★ ★ ★
suzy slining
This shipped in like a day and I did regular delivery! And I already started reading the first book and I have to say this is definitely new and refreshing from the normal types of fantasy these days.
★ ★ ★ ★ ★
t j day
This is fantasy at it,s most exciting. Brandon Sanderson never fails to deliver a good nail-biting yarn In the Mistborn Trilogy all the before mentioned are there and more!!!!!. Dont miss out on this fantastical adventure ,to take you into the land of make- believe .
★ ★ ★ ★ ★
wonljoon
This trilogy is fantastic! I was impressed with Sandersons' finales to The Wheel of Time... then further delighted with his first two Stormlight Archive books... but Mistborn takes the cake. Start reading it today!
★ ★ ★ ★ ★
jos fernandes
The Mistborn trilogy is a must read for all of the fantasy fans out there! Brandon Sanderson creates an entirely new magic system for this trilogy that seems to fit great. In addition he also creates a fascinating political system under the leadership of the Lord Ruler. This story will keep you on the edge of your seat as you read on into the night, I very highly recommend!!!
★ ★ ★ ★ ★
tauna
This fantasy trilogy is one of the best I have ever read. Sanders comes through again with an amazing vision of creative ideas with an imaginative descriptive world that you can't help but loose yourself in. A must read for all those who love fantasy literature.
★ ★ ★ ★ ★
alexandra marietti
I absolutely loved this series. I cannot read to reread it again. The end is a real different twist. Happy ending you can say but at the same time unexpected. I wont say more because i do not want to give away any spoilers. But I recommend this series and i have started on other books by the same author.
★ ★ ★ ★ ☆
nicole1683
Love the books but the print has its flaws
When you read it and place your finger on the letters they tend to stain themselves if you rub them around they do so even more.
But the price is worth it and the content is excellent!
★ ★ ★ ★ ☆
rahmayari
i personally enjoyed this series, especially the magic system; if you enjoy this try the night angel series, the magic system isnt as established but the worldbuilding and character development are astounding. great read, i was hooked all the way through.
★ ★ ★ ★ ★
sarah pepper
I found Sanderson because of his work on the Wheel of Time series, and wanted to see what he was about. He has a great way of painting a vivid picture without slowing down the story. The world he creates in Mistborn is full and rich. Excellent read for anyone who loves fantasy.
★ ★ ★ ★ ★
chinmayee
I love Brandon Sanderson. He is a super good writer, no wonder why he was chosen to complete Robert Jordan's Wheel of Time series. I would highly highly recommend this to the fantasy reader. Read it and Love it!!!!
★ ★ ★ ★ ★
john moss
I am on book two of the three and only got this because when I heard Sanderson was taking over Robert Jordans unfinished Wheel of Time series I wanted to see if he was worthy..yes he is. This is a fantastic series and I look forward to delving into other works by Sanderson.
★ ★ ★ ★ ☆
kylee
I read the first collaboration of Sanderson with Robert Jordan, I wanted to read what Brandon had written previously. I am only half-way through the set of three Mistborn books. Having read Science Fiction for 40+ years, I find Sanderson's 'magic' pretty unique. I am enjoying the books.
★ ★ ★ ☆ ☆
giovanni
I have to admit, the story began in an interesting and suspenseful fashion and I was hooked. But as the story wore on I began to feel like Sanderson was less interested in his world and more interested in getting published as quickly as possible.

I couldn't finish the last book, so poorly was it beginning to pan out. I feel like toward the end, the author suffered from a dearth of imagination - especially concerning the main antagonist. It feels like he just got lazy.

I'm being general so as to avoid spoilers, but I would buy these one at a time, to see how you like them, rather than all at once.
★ ★ ★ ★ ★
kateri
I was looking for a good trilogy to read and stumbled upon several choices I could make. When I went to order them, however, Mistborn caught my eye in the related material section of the store.

I read the first few chapters of book one and was hooked from then on. I love Sanderson's writing style and how the story plays out.

I'm currently about three chapters from the end of the third book, and I must say this trilogy is one of my favorite reads in the past decade. If you are a fan of fantasy novels, this one grips you tightly and never lets go. The characters are brought to life and the story holds you to the end. The various twists and turns can sometimes be thought through and expected, but then Sanderson throws a curve and everything you believed to happen changes in an instant.

Can't wait to finish it tonight, I'm looking forward to book 4 later this year.
★ ★ ★ ★ ★
claire slavovsky
i had never heard of allomancy until this book. it is well written without getting too bogged down in the character types. a little repetitive when dealing with personalities, but moves quickly and character speeches are at least as frequent as their introversions. good series.
★ ★ ★ ★ ☆
adrian white
I ordered this as part of a whim while getting other books I cared more about. It was worth it. The writing is clear and the storyline interesting enough that I finished the trilogy in two weekends.
★ ★ ★ ★ ★
jennie richards
Great fantasy series, one of the best I have read for a long time (and I read quite a lot). Original, well-written, has a great scenario, manages to surprise you without hiding information and has great climaxes.
★ ★ ★ ☆ ☆
kureha
I'm not gonna write a long review so I'll cover the basics.
I'm a big fan of Sanderson after reading the Stormlight archives books. Those books blew me away with their complexity and powerful story.
I'm also a big fan of the Dresden files by Jim Butcher. Butcher doesn't have nearly as much finesse as Sanderson, but Jim's books have a lot of entertainment value, and that's why I read. My last series to give you an idea of what type of reader I am, is Patrick Rothfuss' Kingkiller series. Those had a great mix of complexity, good writing, and entertainment value.
Now onto Mistborn. First of all, I'm not even done. I'm actually about a third of the way though the first book and I'm not very impressed. The world he built is dark and miserable and it doesn't make me wanna spend any time there. The characters are cliched and overused. The magic system is well thought out and well used, but it's kind of cheesy and less believable than other magic systems. Burning different types of metals in your stomach for various powers? Just kind of too weird for me. Harry Dresden using will power and focci alone was more acceptable for some reason. I will absolutely revise my review upon finishing the book. And yes, I bought all 3 and will absolutely get my money's worth of reading time, but I'm not as happy with them as I'd hoped. That's all for now.
★ ★ ★ ★ ★
seaver
This is easily one of my favorite fantasy series of all time. Smart, excellent writing and wonderful new fantasy concepts. This is actually my third time buying it, because I keep gifting it to people. Everyone I've gotten it for has loved it, too. Strongly recommended.
★ ★ ★ ☆ ☆
charlene laplante
Brandon Sanderson is an excellent writer, but these books are SO predictable. Nearly every event in the book has a section before it and after it where they characters talk about everything they're going to do, then afterwards they again talk about everything they just did. And when i say talk i mean talk. He must've been given a specific wordcount because you could cut out 1/3 of the dialogue from these books and it would only improve them. Now, i have NO problem with good dialogue that reveals things, but when you just have people sitting around and talking about things that only after you read the next few chapters you realize most of that talking was nothing more than filler and for showing off the characters' personalities, it starts getting real old real fast. Also, there's a few contradictions you WILL notice that take you out from the story as you're reading. Several times a character would say something to someone and then a half a page or a page later (they'd still be talking to them of course, there's a LOT of talking) they would then say something that contradicts what they just said as if they never even said it. It makes you stop and go back to check and make sure if maybe you read it wrong, only you didn't, lol. I gave it a 3 because as i said Brandon is an excellent writer, BUT a lot of these characters are predictable and cliche (especially the main character who stats getting on your nerves after a few chapters of having her flaw of not trusting others shoved down your throat every few pages thru the entire books) and you can pretty mush guess what going to happen next before it happens, which only leads to disappointment along the way. Also, he's not very god a twist-tension, and by that i mean how the writer will put in some one-liner hook that suddenly grabs you as you're reading it. He has them in there, only they never seem to fit where he's placed them, taking away a lot of that "slap you across the face serious revelation" effect they should have. There's also some scenes he obviously meant to impact the reader emotionally, BUT because there's no logical reason for some of them ever happening accept to have some flowery scene in it, you get a little annoyed and the "dramatic" intended scenes just aren't that dramatic.
Well, now that i got my gripes out, this IS a somewhat enjoyable, albeit i was disappointed with the obvious characters i've seen many times before and the predictability i felt at near every turn of the page. Again, there's a LOT of meaningless dialogue that should've been edited out, and it makes you feel as if they gave him a specific word count and some of it's only in there just to meet that word count. I'd go to a library and "rent" the first book and read it to decide if you want to continue on from there.
★ ★ ★ ☆ ☆
lovesagoodread
Just finished reading the trilogy and must sadly say that I agree with the negative reviews on the series overall even though I really liked book 1.

Book 1 is really great and I liked the idea, world and characters, thumbs up on that one !

Book 1: 4,5 stars

But from start of book 2 and almost all the way through book 3, I struggled real hard and mostly kept going to see how it all ended.
Too much repitition, slow overall progress and inner dialogues/conflicts that are stretched too far.

Book 2: 2 stars
Book 3: 3 stars
★ ★ ★ ☆ ☆
jule
This was a really good first book and I looked forward to the second one - well, it was ok but it dragged in a few places...however, I was disappointed with book 3 and its ending. It's still worth reading but nothing out of this world.
★ ★ ★ ★ ★
nate irwin
Love this series! Just a note: there are 3 of each book. i.e. labeled (1) 1 of 3; (1) 2 of 3; (1) 3 of 3; etc... last book cd's are labeled (3) 1 of 3 and etc... (3) 3 of 3. I accidentally ordered one from each book/cd not knowing each book has 3 or 9cds=3 Mistborn books.
★ ★ ☆ ☆ ☆
maedeh
Next time you read, "well-developed system of magic" or somesuch, translate that as "boring tripe that gets in the way of telling a good story."
This isn't poorly written (hence the two stars), but the author's affection for his magical contrivance (allomancy) makes this story draggy and boring.
★ ★ ☆ ☆ ☆
nuno rodrigues
The story is interesting and the author has very detailed concept of the world/fantasy he develops
However, most of the time , the author spends a lot of time on descriptions and not enough on the story.
The story moves slowly in the beginning, excruciating amount of details and issues are brought up and then jumps very fast at the end almost rushes to a (usually very implausible) conclusion.
★ ★ ★ ☆ ☆
karen dixon
I dont think Ive ever read a book with as much eyebrow raising as this one.

Cool magic system and at times the book flies by.

Its not a great book, but is a good one,and Im going to be starting on Book 2 soon.
★ ★ ★ ☆ ☆
bonnie jean
The book series itself is excellent. However, 20 minutes into reading, I noticed a whole 2 pages of the book completely unreadable due to what looked like a ink printing issue. I ignored it and although annoyed that I missed some parts of text I kept reading only to find several more pages unreadable towards the first half of the book. All in all the product is great just some annoyances due to production.
★ ★ ★ ★ ★
chase lydick
I just finished the trilogy. I'm so glad I purchased the set, I'll be reading it again and again. Brandon Sanderson has a mastery of character voice and building suspense. I've already got two more of his books to keep the feeling of being meaningfully transported alive.
★ ★ ☆ ☆ ☆
bridgette gabrielle
The book itself is great. However, after being read twice the binding is falling apart on the first book. If I wanted to read a book once, that's what the library is for. I would not purchase from this vendor again.
★ ★ ★ ★ ★
bumkhuu
I have been reading fantasy for years. Through that time I have come to look for one thing. Believability.

This is fantasy, so I am not saying that it has to convince you that magic is real or dragons fly around snatching up fair maidens. But when an author writes 45 successive books in a world spanning, decades long war scenario, and not a single truly bad thing happens to any of the primary cast.......I start shaking my head. When a Dastardly evil villian starts rampaging the countryside destroying everything with no believable motive.....I start shaking my head. If the evil overlord starts monologuing and then turns into a snake giving the hero just enough time to enact his awesome plan to defeat the insurmountable odds.....I start crying. But the worst has to be when the main heroic characters go through years of developement, massive shifts in personality, huge increases in responsibility, enormous strains of stress, grief or joy and yet no where do they make anything close to a truly damaging mistake or fail in any real way. Much less do we see them make a selfish or possibly morally questionable decission. This is what I mean about Believability.

Sanderson does not have this flaw. His world is dark and oppressive. Evil is truly evil. His heroic characters are real people with flaws, psychological damage, prejudices, desires for vengeance and completely human struggles with morality and ethics. He knows how to make you feel for the oppressed, abused peasants you pass whilst traveling along with the characters. And even his villains are dynamic and believable with motivations that are understandable results of the lives they have lead. No where in this work will you find the Hero who somehow was miraculously born with an inherent sense of justice, morality, honor and self sacrifice even though they were raised in a evil society and their very parents were diabolical and sinister *cough, Drizzt Do'Urden, cough*.

The best part of my new found respect for this amazing author is that even while he accomplishes everything I spoke of above, those are far from being the only highlights of his work. Sanderson has developed a world that is alien to us and yet something we can relate to. It is fascinating in it's differences and intriguing in it's similarities. His combats are dynamic and fast past, creating images in your mind not unlike those seen in the Matrix or Crouching Tiger Hidden Dragon. Three distinct magic systems are present, each with their own fascinating methods. Governmental system of intrigue and political maneuverings are fascinating and two races of creatures, with no resemblance to Elves or Dwarves, add a level of depth to the world unseen in most works.

This series is refreshing, awe inspiring and is evidence of an author with such skill that I believe his works to stand in the top echelon of fantasy authors. Read this series, it will open the door to a world unlike anything you have ever imagined.
★ ★ ★ ★ ★
arl ne
Received the series very quickly and it was brand new still in plastic. I purchased the series as a gift and was extremely pleased at the condition it was in when I received it as well as how quickly I received it. I will definitely make purchases from this seller again.
★ ★ ★ ☆ ☆
marg
I went out on a limb and bought the boxed set based on other rave reviews here. I'm 200 pages into the first book and it still hasn't grabbed me. I'll probably finish it, but I probably will not read the other two.

I'm an avid fantasy reader - I love George RR Martin's writing (and I'm not saying that because of the HBO series - I read it years ago), and I loved Robert Jordan & Marion Zimmer Bradley. Those authors had the power to entrap me and I couldn't put the book down - I'm really not getting that here. The writing is fine, the story is unique in it's futuristic quality. The plot is Ok, but the build up is very lacking.
★ ★ ★ ☆ ☆
jill talley
I just finished reading all three books, and I am happy to say that I am finished.

Let me start with the good.

I thought the books were well written, and the setting, a world filled with mist and ash, was unique and refreshing. He did a nice job with the character development through the books. For instance, in the first book, the only character you really get to know is Vin. All the other characters felt dispensable and forgettable to me (except maybe Kelsier), but based on the personality of Vin during the first book, this was actually fitting. She wasn't trusting of anyone, and therefore, did not get to know many of the characters that well. However, as the trilogy continues and she becomes less timid, the other characters begin to play a much greater role and therefore become more complex. The characters and their relationships felt very genuine to me. This is one of the first fantasy books I've read where the main character's romance plot was believable and realistic. As others have commented, the magic system was pretty clever.

Now on to the bad...

The author, Brandon Sanderson, is a professor at one of the most conservative Christian universities in the United States. As such, religion was a very big part of these books, and I would say faith is probably the most important theme in the trilogy. I couldn't help but feeling at times that I was reading some sort of weird Christian propaganda. Many parallels between Christianity and the religion of the book could be drawn. While I do appreciate that he suggests the importance of other "incorrect" religions (especially in the last chapter of the book), it still felt like I was essentially reading a glorified modern Bible story. In addition to the Christian undertones, as others have pointed out, the trilogy tends to slow down the pace during the middle of the second book. I actually found myself skimming portions just to speed up the pace.

With that being said, I still enjoyed the books, but I never felt excited to sit down and read them. It more felt like an obligation. If you're out of options, I would recommend reading them, but I am very happy to be done.
★ ★ ★ ☆ ☆
bibi
It came with two copies of the Well of Ascension.

I bought this set a couple months ago and didn't bother to open it until now. I began reading the first of the trilogy and it has captivated me so far. I like the cover art on the books, so I went to look at the second and third one.

Upon looking, I realized the set had the first book and two copies of the second. Ah! It's too late to send this back now.

Well, this series is wonderful, but now I'll have to shell out another [...] bucks for the third book.

5/5 stars for the first book
great shipping
wrong book though!
★ ★ ☆ ☆ ☆
sariene
I don't understand why this book has such a large cult following the story is just OK the only thing I wanted to read about were the girl, same and that see-through thing from the underground everything else is stupid.
★ ★ ★ ★ ★
melissa goodyer
This is one of the best series I have ever read. I have not read or even heard of Brandon Sanderson up until I bought this series. I am now a huge fan and do not know why I have not heard of him before. His writing style is unlike any other authors. He gets the story across perfectly and he doesn't leave any questions unanswered. Also I could imagine myself in the world he was writing about throughout the entire series. He gave plenty of details including the small ones that allows you to imagine it perfectly. Also I like how he made the characters actually have meaning and he gave them all a personality and gave enough info about them so that you could come to love them and hate others. The plot of this series was also very interesting and I found it hard to put down. To be honest I lost so many hours of sleep due to reading this series since it was nearly impossible to resist reading it. It was definitely worth those lost hours of sleep though. There was not a dull moment that I can think of and there was so much action and fighting. Something new was always grabbing my attention and the story was constantly getting new things added to it. There is a little bit of romance and it taught valuable life lessons as well. The system of magic was unlike any other book I have read since it involved metal instead of a wand or something. Overall this series is one of my favorites and is hard to put down. Brandon Sanderson is a one of a kind author and his books are unlike any others.
★ ★ ☆ ☆ ☆
zped2da
while it wasn't the content of the book that was poor it was the construction of the books that were lacking. The print type was so close to the inner edge that I practically had to break the spine of the book to read the last few words in those sentences. They tried to cram so many words onto the page that it impacted the rhythm of reading to stop and crack the book open further read the words in the spine of the book. Not worth geting a book at a lesser price if you are burdened in the reading of the book.
★ ★ ☆ ☆ ☆
aby john mathew
Buy the first book. Then constrain yourself and forget the other two. I'm amazed to see how many people think this entire series was great, but if you read the other negative reviews, you'll see that there are plenty of others who had to slog through the second two that only barely hold up by dragging out the worldbuilding/magic system/mythology (which seems to weaken rather than getting stronger as the story progresses).

So many inconsistencies and flimsy logic behind some of the events that make initially great characters and ideas seem less and less believable and more and more cardboard and tiresome. I found myself caring less and less what happened, and then being disappointed in what actually does. I do wonder if the 2nd and 3rd books were massively edited down if they would have felt more cohesive as story arcs, but I'm still not sure they'd feel satisfying, even if there was more movement and less dull repetition. All the endless 'telling' rather than 'showing' made things even more cumbersome.
★ ★ ★ ★ ★
wershos
Ordinarily, I will buy the first book of a series and then, depending on how it was, either buy the next book or abandon the series for dead. My advice to you, prospective Mistborn readers, is to cast that mindset aside and save yourself a few dollars by buying all three books in a box set. You will NOT regret it.

I will step out on a limb here: Mistborn: The Final Empire is, with the possible exception of A Game of Thrones, the best opener to a fantasy series I have EVER read (Particular apologies to The Blade Itself, The Lies of Locke Lamora, The Name of the Wind, Fellowship of the Ring and Assassin's Apprentice). Here's why.

No exceptions this time, Mistborn has the best, most well-thought-out, most original magic system ever written. Nothing comes anywhere close to rivaling its intricacy and intelligence. Despite its complexity, Sanderson has such a firm grasp on his magic system and is so clearly enjoying himself when he writes in it that it comes off the page so beautifully, so fluidly. Even if said magic system were in a stereotypical, recycled fantasy story, it would make for great reading, but the story is original and enrapturing, too. Sanderson has said that he meant to turn the fantasy genre on its head with the story - the dark, evil lord WON **this is not a spoiler; it's the setup for the story** - with Mistborn, and he does it oh so effectively. Character development is strong, the world - a land of dismal browns and greys where ash regularly falls from the sky - is fascinating, plot twists are many times absolutely unexpected (NOTHING is obvious) and the characters are both lovable (Kelsier is one of the coolest characters ever written) and hatable. Not to mention, each book has an extremely satisfying ending - no cliff-hangers here. I hate to go to extremes but, in a word, the Mistborn trilogy is perfect.

It is one of the great mysteries of the world how Sanderson can kick out so much excellent material in so short a period of time, but his books are nothing but the best. I still consider the Mistborn trilogy to be his finest work, and I encourage you all to buy the books, get lost in his world, and proceed to embrace the 9-year-old inside you and spend the rest of your days wishing that YOU were Mistborn.
★ ★ ★ ★ ★
cardinal biggles
I'm a new fan of Sanderson's work, and this trilogy is the first I've read by him.
It very well might be my favorite of all the fantasy I've read. When I first picked up Mistborn, the setting threw me off a little, because it was unlike any fantasy I'd read before. However, I decided to keep reading, and I'm so glad I did.

I am a big fan of A Song of Ice and Fire, but one thing that series is missing for me is hope. In exchange for what some call "gritty realism", GRRM never really lets the good guys feel like they have a shot (or even survive the first book.) Those who trust others wind up dead in GRRM's bloodthirsty world. The Mistborn Trilogy, however, has hope in abundance. The main characters are frequently challenged, sometimes to the point of despair. They doubt themselves, and they don't always win. But they trust one another, and often it's this faith in each other that allows them to succeed. It's refreshing to see a story in which the "dog-eat-dog world" narrative is thrown out. Of course, Sanderson acknowledges that trust comes with the danger of betrayal. These themes - trust, betrayal, faith - wind through all three books to a satisfying and intriguing conclusion.

Sanderson's pacing makes the read extemely enjoyable. Each book begins with a steady exposition, building momentum as each character fights, learns, and finds pieces of the puzzle, until suddenly everything comes together in a fast-paced ending that will keep you up all night to finish. In fact, I read each book over about two days, in chunks of around 7 hours at a time, because once I picked it up I really couldn't put it back down. Sanderson is constantly weaving in hints of what is to come, not enough to spoil anything, but enough that on a re-read, you discover how much foreshadowing he worked in and appreciate the story even more. This keeps the fast-paced endings from ever feeling like a "deus ex machina", where something unexpected suddenly saves the day, because when the unexpected DOES arrive, you realize that you should have expected it all along - everything builds up in a carefully constructed and satisfying way, thanks to Sanderson's vision and attention to detail.

The characters were what really kept me glued to the narrative. Sanderson does an excellent job of making them feel real, multi-dimensional and imperfect, and I felt so much compassion for them that I had to keep reading to make sure they were going to be okay. But I was also fascinated and intrigued by the mysteries they solved throughout the books and the dicoveries they were to make, especially about religion, but also about the unique and wonderful nature of their world and its inhabitants. Buy these books. If you enjoy them half as much as I did, you won't regret your purchase!

(Note: not an the store purchase - I purchased this box set from Barnes & Noble at a friend's recommendation.)
★ ☆ ☆ ☆ ☆
amanda garber
This is a defective set. the first book has 31 pages repeated at page 210 and the missing 31 pages from page 210 to page 241 are missing. Do not buy this set as these should have been destroyed by publisher but were released later at cut price to sellers. Dont know how many are out there but probably a lot. Great trilogy but will now have to repurchase the first book from a different seller and hope I dont get another one of the defects. Best to buy used copies singly that have been checked by sellers. This is a TOR Fantasy book. The neat thing about these books is that Sanderson comes up with a unique form of magic instead of the standard stuff everyone uses.
★ ★ ★ ★ ★
mahdieh
Sanderson is the KING of plot twists. He screws with your mind until the last page and you don't even know it's happening until it's over. And you just sit there thinking, what. . do I do now? How do you recover from the story of Kelsier and Vin and Elend?

What a fantastic series. My favorite above any others by far.

When I started reading Mistborn, I didn't think it was that great. But something made me keep reading. I didn't really care about the characters, I thought I knew where the plot and the ending was going and was bored. But I was compelled to keep reading and keep thinking, why? Why am I reading this?

And then you get to the end. And I thought, what did Sanderson just do to me?

The plot is weaved more intricately than you can identify while simply reading. There is very little apparent foreshadowing so the ending is something you truly don't see coming. Sanderson created three magic systems- Allomancy (drawing power from yourself by swallowing specific flakes of metal), Hemalurgy (drawing power through metal spikes impaled in your body), the power of Feruchemists (drawing power from metal somewhere on your body).

It's the story of an oppressive country ruled by a near-God tyrant. The races are divided- the skaa slave race and the nobility who is taught the skaa are not really human beings. One man, Kelsier, and his band of friends take on a criminal job to overthrow the government with a hidden army and secrets they don't even know how to use. Vin is a tiny sixteen year old skaa thief who is recruited and trained by Kelsier in Allomancy, rising to become one of the most important players in the game.

You can't go wrong reading this story. You *have* to read this story if you are a fan of fantasy even a little. Read it and fall in love with the artistry of Brandon Sanderson. You won't look back.
★ ★ ★ ★ ★
abbey hambright
I cannot emphasize enough how much I LOVED this trilogy! I first heard of Sanderson when he was tapped to take over Wheel of Time, but only recently started reading his previous works and man am I sorry I waited so long! Before I go on, let me say that I have read a lot of fantasy, to include WoT, LOTR, Lightbringer series, plus a lot of lesser-known authors. This, for me, is a favorite. It was a little hard to follow at first with all the metals and Pushing and Pulling and whatnot, but once I caught on I was hooked. The characters...oh Kelsier! One of my favorite characters of all time. I feel that they were all well-developed, with backstories that came out over time and not in some emotional scenes where they all spill their guts about everything that ever happened to them. It was piece by piece, always leaving me wanting to know more.

This was the first I had read of metal magic, or allomancy as it is known here. Each of his books that I have read have used a different magic system, which amazes me because they are unique and new and eventually well-explained. For me, it was a little hard to understand at first, partially because it is a very involved magic and partially because I listened to the first book in bits & pieces over time. But by the end of the series, I could write the book on allomancy because it was explained in detail throughout all 3 books (and because there is a handy almanac in the paperbacks). If at first you don't get it, KEEP READING!

Another thing I liked is that it is only three books (not counting Alloy of Law, which was not as good in my opinion). I also hated this because I wanted more of this world. Three books was nice and concise, which was something lacking with WoT. Even though I adore that series, at times I felt myself slogging through it just to get to the next book. Not so with Mistborn! I am still hoping for something that takes place between Mistborn and Alloy of Law, just to be reminded of the Mistborn world and find out what happened after the ending.

There were plot twists and surprises that I did not anticipate, which I love. I had to re-read a few passages to make sure I really read what I thought I did, because I couldn't believe what had happened. I felt emotion while reading these books. I was invested in the characters. I finished the last two books in record time because I HAD to know what happened next. These books were amazing and are well worth reading even if fantasy is not your thing. I am in the process of reading the rest of his works and can't wait for the books coming out later this year.
★ ★ ★ ★ ☆
emily barton
The series as a whole are a good fun read. The first book was by far the best and I think the scope of the rest of the series just became too large to be written into just two books. Major plot points seem to be magically be resolved and the characters are sometimes not consistent with how they think things through. One paragraph it will be one way and the next paragraph will almost be a completely opposite thought.
One of the minor issues I have had thoughout the entire series is how a few of the characters talk. Spook's street slang in the first book just became tedious to read through. Breeze's use of putting "my dear" on the back end of almost every sentence was really grating on me and finally Ham's shortening of everyone's name was just irritating. These are obvious quirks that I'm sure we're written in to give them a little personality but the overuse of them was what was issue for me to the point where I wanted to just skip portions of the text.
The two main characters of the final two books also have almost no chemistry together. Elena and Vin are supposed to be in love but their relationship seems just utilitarian to the point where it reads like they are just going though the motions of hugging or kissing each other. There is no passion, no semblance of love.
As I said before, the scope of saving the world just seemed to get too big to squeeze into two books. Actions by the characters just started to get confusing and the mindset of major characters changed constantly. Overall, the series is a good fun read just try not to let the little things bother you and you'll enjoy it.
★ ★ ★ ★ ★
elizabeth thomison
If you have not stepped into the books of Brandon Sanderson then get ready for a wild ride. These were my first intro into Brandon Sanderson's "Cosmere" a universe that is overseen by gods with a defining character attribute, the worlds mix together and there might be some characters that jump around.
This trilogy follows a strong female character that is not fake or stupidly "girl power" she is steady and works hard and for the good of her friends. The characters continually grab you and engage you and you begin to hope that they will do the right thing and still live. I think that any one who has moved past trivial fantasy like Harry Potter and the Hunger Games and Eragon will fall in love with this trilogy and then get sucked into the work of Brandon Sanderson. Get it, read it, love it.
★ ★ ★ ★ ★
matt kaye
This series just kept delivering all the way through. Sanderson is truly talented. Some stories can be enjoyable and yet fall into the typical recipe of a main character finding out they have a power and then learning the power and overcoming some evil force. This series has so much more depth and multiple layers that it just destroys those other stories.
The world within the Mistborn Trilogy is so well thought out. There is not just one interesting and unique type of magic, but multiple types that are each interesting and could each have carried their own series. In addition, there are different races, different religions, and prophecies. As the series develops you keep discovering that so many things are tied together - and tied together well.

I had read The Way of Kings from Brandon Sanderson and was blown away. I had to read more from him and turned to this series. For some reason, I thought that nothing could come close to comparing with The Way of Kings. I was wrong. This was an incredible series. I can't wait to read more from Sanderson.
★ ★ ★ ★ ☆
michael hulsey
I read a lot of fantasy novels. Other authors i enjoy include S Erikson, G RR Martin, Rothfuss, etc.. These were the first books I had read by Sanderson. It was a strong trilogy with good character development and a very strong main character in Vin. I enjoyed the unique magic system and the creativity with which was used. Sanderson is very good at setting up a very visual style of story telling and creating masterful epic "moments" and tableaus that get your attention. Often some of the inbetween scenes as characters would consider their actions or be thoughtful about their position in the world would get a bit repetitive without necessarily adding new information. I could see Sanderson trying to weave in certain themes over and over again in order to compare and contrast against the action, but at certain times I did find myself not being fully engaged. However, the book has some strong interal diagologues and personal interactions. It isn't just an "action" novel. I did find myself emotionally connected to the characters. World building wasn't particularly deep but it was wide and you had clear understanding of the ins and outs of the society. Most of the story takes place in a only a few locales, so it isn't much of a "travelogue" type fantasy novel. Vin discovery of her power as an allomancer (a type of magic user) and her place in the world make for compelling reading. Many mysteries are not revealed until the final book so the 2nd book can seem like a bit of a tease at times. Overall, though, I enjoyed it and would recommend it to others. If for nothing else a few of Vin's epic battle scenes!
★ ★ ★ ★ ★
glenda bell
The Mistborn Trilogy is incredible, plain and simple. If you like fantasy, cool, three-dimensional characters and intriguing plot lines that will keep you guessing, this is a series worth picking up. While I've always loved fantasy/sci-fi, and grew up in the era of the fantasy RPG explosion, my reading tends to steer more towards episodic thriller novels (Lee Child, Vince Flynn and the like). However, Brandon Sanderson's ability to draw and describe an impressive world and make it feel as real as our own just sucked me in and had me staying up until 3 and 4 in the morning, unable to stop turning the page.

He does a great job in this series pacing out the action of the story and giving the reader just enough information without overplaying his hand or being predictable. And, of the scores of fantasy that I've read, I think Brandon Sanderson stands in a league of his own when it comes to constructing unique, awesome magic systems. Simply put, there's a lot to love about these books; this series single-handedly had me put aside my Jack Reacher reading (sorry, Mr. Child) and go on a major fantasy bender.
★ ★ ★ ★ ★
petri
The Mistborn Trilogy is an epic fantasy novel written by the author Brandon Sanderson. The series follows the story of a young girl named Vin as she discovers her identity as a Mistborn, a person who can dissolve metals and use them to enhance mental and physical abilities, and her quest to overthrow the Lord Ruler.

Okay, so this plot line sounded pretty basic to me when a friend suggested it to me -- Young girl with no identity, founds out she's super important, goes on a crazy adventure, and saves the world. Pretty basic fantasy novel stuff. However, this friend who suggested the series to me was no push over, so I decided to give it a read. I read the entire trilogy in just 5 weeks, which as a full-time college student was rather difficult, but I simply couldn't put the book down.

The content is engaging, the characters detailed, and the plot unpredictable. There were so many twists and turns in the series that I never saw coming, with the most satisfying ending to a series that I have ever read. I highly recommend this book series to anyone who wants to step out of this world and into one of adventure and fantasy.
★ ☆ ☆ ☆ ☆
julie booth
When i recieved the book i found that it is missing pages. It makes it all of the way to page 402 and then it skips all the way to page 467. The missing pages are nowhere in the book and also pages 469-496 are falling out of the book and are also improperly cut so that some of the words on the outside edges are cut in half.
★ ★ ★ ★ ★
johnna
The most interesting thing about Brandon Sanderson's Mistborn trilogy is that it is large-scale fantasy that borrows nothing from Tolkien. The majority of fantasy novels for the past fifty years are variations on Tolkien. Sanderson's work is none of that. He has created a detailed, self-consistent world that stands on its own. No orcs, elves, dwarves, etc.

Sanderson has used the term "hard fantasy" to describe his books, and it's an excellent analogy. Hard science fiction adheres closely to known science, and if an author introduces something completely foreign to this, his audience has a perfect right to call foul. Similarly, Sanderson has crafted an intricate system of magic based upon the use of various metals. He carefully introduces the reader to the rules and possibilities of this, and if he cheats, we also can call foul. (This contrasted, for instance, with Harry Potter, where, while there are a few clear rules (no resurrection, food cannot be magically created) Rowling could do just about anything if she made it sound fun.

But, for details. The Mistborn trilogy is a wonder at so many levels. The action scenes are clearly and carefully described, but never bogged down in detail. You will genuinely love, fear for, and grieve for the heroes; several of the "bad guys" even get a surprisingly sympathetic treatment. We disagree with them, but grow to understand their choices. Allomancy and other magic is amazingly fun to learn and mentally toy with.

Most impressive, however, is the precisely planned overarching plot. Sanderson never fails to surprise. As he says, "There's always another secret." The twists he unveils one by one are never cheap, Shyamalan, ah-hah moments. Every time I found something unexpected, I realized I should have seen it all along. I can't say enough good about these books.
★ ★ ☆ ☆ ☆
elizabeth zwillinger
It looks like a common thread among reviewers who gave it 2 stars: read the first book, which was excellent, then had to trudge through the subsequent two books because it came in a box set. Well, that's what I did and I'm so glad it's finally over. I would have given the first book four stars for it's imagination and it's well written action. I did think Sanderson's writing could use some work. But otherwise, the first book is a very entertaining fantasy novel and that story should have just ended there. Since everything needs to come in a trilogy these days, someone (not sure if it was necessarily the writer) decided that there needs to be two sequels. And the problems with books 2 and 3 can be summed up like this:

Repetition:
One would think if a reader is reading book 2 (or 3) of a trilogy, that reader would have already read book 1. Well, Sanderson obviously doesn't think that way. So both books 2 and 3 features constant repetitions of the plot in the first book.

Bad pacing:
At around 700 pages per book, Sanderson (or his editors) got really bad at separating what's necessary for storytelling from pointless drivel. In book 2, for example, the first 500 pages could be summed up as city under siege, Eland is a philosopher and not a ruler, gets overthrown.

Character development:
Because it's all the rage, Sanderson felt the need to add a love triangle storyline. So he came up with a half brother for Eland and Vin is strangely attracted to him because he is Mistborn, despite the fact that he's crazy, physically attacks her, and is working for Eland's evil father who is probably trying to kill them all. The love story is so unconvincing that I don't believe any reader thought for one second that Vin would choose him over Eland. So why bother? The support characters are also terribly uninteresting. Of the thieving crew consisting of Ham, Breeze, Dockson, and Clubs, I can't tell any of them apart. In book 1, Kelsier was interesting enough to carry the story. Once Kelsier was gone, thanks to Sanderson's repetitive writing style, the only thing I got out of these characters is that Ham's wardrobe consists of vests, Breeze's wardrobe consists of suits, Dockson...nothing there, and I don't even know who Clubs is.

Repetition...oh, did I say that already?
When it comes to Spook doing important stuff, I wished I could have worn Spook's blindfold. He's a tineye. He burns tin. Tin gives him extra sensory powers. He keeps burning it because it allows him to see really really well. Like, really well that he needs to blindfold himself or there'll be too much light. He burns tin, by the way, sometimes flaring it, to allow him to see in the dark. Tin gives him extra sensory powers. He sees really well in the dark. In the daytime, he needs to wear blindfolds. But at night, in near darkness, his flared tin allows him to see. He can't understand how normal people can see without tin. He's a tineye, by the way and he flares tin. He's also cold all the time because he burns tin. He's burning tin now, so he can stalk this girl he's never talked to but she's pretty and she looks sad so she must be a Good Person!

Repetition (part ad nauseam):
Sazed gets very sad in book 3. He's lost all faith and doesn't find joy in anything. Hey, that's cool and I don't need to read a story all about shiny happy people. But it's also incredibly boring reading about someone moping about for 100+ pages. If 100+ pages of internal moping struggles wasn't bad enough, sometimes Breeze would come over and ask him what's wrong and then you'd get another 20 pages or so of the two of them talking about Sazed's moping. Sazed would then explain to Breeze all his reasons for moping that he's already internally struggled against in the last 100+ pages.

In short, I mainly read books right before bed, propped up on my pillows. Well, I had to stop doing that with the last two books because reading even a single paragraph was enough to put me to instant sleep. I ended up downloading an eBook version and reading it (skimming a lot) when I got bored at work. Even then, that's come close to putting me to sleep at my desk.
★ ★ ★ ★ ★
suzy q
This is one of my favorite series in any genre. The entire saga is cleverly plotted from beginning to end, and the mechanism of magic in this world is unique and interesting. The main characters are likable and easy to root for, and the villains are mostly 3-dimensional and sympathetic, at least some of the time. It is truly an epic battle of good vs. evil and awesome power and unlikely heroes. I highly recommend this book for people who aren't fans of fantasy, and even who aren't big readers (yet), as I think it is accessible to anyone and could make anyone get into reading again or for the first time.

I'd give the first book, "Mistborn" (or "The Final Empire") 4 stars, as the middle half or two-thirds dragged for me. I'd give the second one, "The Well of Ascension", and the finale, "The Hero of Ages", each 5 stars.
★ ★ ★ ★ ☆
olivia mackenzie
I was really surprised to be liking these books; I picked them up 2 years ago, and finished them pretty quickly.

Brandon Sanderson is a fantastic writer, I don't think there's any opposition to this idea. Furthermore, he writes FAST, which is a skill I didn't value much till relatively recently *cough* GRRM *cough*

When I started it I wasn't expecting much; it's your standard street-urchin-somehow-becomes-the-great-hero fare. However, each book has some really good, unforeseen, plot twists. Yes, these books are heavily plot-twist driven, and not nearly as much about character development or anything else. There is a 'magic-system' in the book that's reasonably unique, but nothing special as far as I am concerned. This isn't a video game where I get to play around with a magic system, so I don't really care about the nuances and specifics.

The books evolve and are even concluded in a very neat, and thoroughly-planned out fashion. The pacing is more akin to a thriller or suspense novel than your traditional fantasy fare.

I'd recommend it, but it's not the greatest series I've ever read. It has a lot going for it, and it's pretty enjoyable, but there isn't too much depth here. After I finished, I pretty much forgot about it.
★ ★ ★ ★ ★
leylan
That line completely threw me the first time I read this trilogy. Whaaa? I went back over it three or four times trying to figure out the context. It's out of left field.

Now when I reread this trilogy, that line gives me chills.

You owe it to yourself, as a fan of fantasy fiction, to read this trilogy. It's that good. The characters are unique and well rounded. The plot is intriguing and epic. The world is so interesting and fleshed out. And the magic system and all the possibilities it provides will knock your socks off.

If you're about to embark on this journey for the first time, I envy you. Enjoy!
★ ★ ★ ★ ★
kas roth
I read fantasy exclusively and added Brandon Sanderson to my list of absolute favorites. Mistborn Trilogy is about a thief-heroine in a world plagued by mists and falling ash. I find the Allomancy magic system (acquiring transient physical/mental abilities using various metals) unique and brilliant, the plot skillfully directed, characters sufficiently developed and believable, and Mr. Sanderson's gradual approach to reveal the environment and magics quite effective.

Book 1 (The Final Empire) is the best among the trilogy. Vin comes of age and learns of her rare abilities as a mistborn in a time of rebellion. Allomantic pulling/pushing against metals is exciting but may seem odd (only at first) since it superficially resembles comic book superhero powers. Book 2 (The Well of Ascension) tells of war among kings after the empire's collapse. The plot's dark mysteries are spine-chilling and the action is more dramatic particularly the Duralumin metal-enhanced sequences. And humankind fights to survive in book 3 (The Hero of Ages) against a force which exists singularly to destroy the world.

Story length feels right and not forced unlike other multi-volume series, and books 1 & 2 both finish really strong with immersive and climactic endings. However, dialogues and narratives get repetitive and overly explanatory, the pace and certain events in book 3 appear somewhat slow and superfluous, and to me the finale is familiar and leaves mixed feelings.

I'm not sure I will read Jordan's Wheel of Time series but I know Mr. Sanderson was specifically chosen to finish it which speaks volumes about his skill as a writer. Altogether, I thoroughly enjoyed Mistborn, skipping its stand-alone sequel, The Alloy of Law. And although not perfect, its quality and many strengths fairly merit a near-perfect rating especially in comparison with my other favorites, Hobb, Rothfuss & Brett.
★ ★ ★ ★ ★
micki
This is the most entertaining fantasy series I've read to date. When I picked this book up I was really was just trying to be supportive since I had been listening to the podcast Brandon is involved in (Writing Excuses, a must listen even if you like writing for fun.). He made a few minor mentions of Mistborn so I put it on my shopping list.
I probably wouldn't have picked these books up on my own (the girl on the the cover looked like an elf to me and as soon as I saw dark lord I may have cringed.) but halfway through
Mistborn : Final Empire Series (Book #1) (Mistborn, Book 1)
I ordered the box set and the next two books only got better. Each book is intertwined with a sub-story that occurred 1000 years in the past which could have been its own book. A list will make my point more easily since I'm not the kind of person to write a thought out review.
-----------------------What you get---------------------
1. Three well thought out and imaginative magic systems. (Ex. The ability to manipulate the emotions of others, and being able to magnetize yourself by using different metals as fuel.)
2. A mysterious world of ash and mist which is just as interesting a character as any of others and such a wide range of characters that you're almost guaranteed to find one you'll grow attached to.
3. Epic battles and assassins that make ninjas look like cripples. (No offense to cripples, you're just not known for your skills in hand to hand combat.)
4. A god emperor that can have a name like "Lord Ruler" and still be terrible.(I thought the name was hilarious at first but it grew on me.)
There is a bit of character time (Thinking and talking about nothing of great importance to the plot.) So this series isn't for those who want to see development over a few minutes of reading.
★ ★ ★ ☆ ☆
carolyn cahalane
The first book of this series was by far the best. I enjoy the magic (power?) system described in the books in particular, and the characters and races have interesting backgrounds. The setting never exactly clicked with me... it felt like the descriptions were missing a lot of detail I'd expect in fantasy settings. There are some places that are well described and interesting, but for the most part a lot of the world seems pretty generic. At times it seemed the like the antagonists, even those with supposed training and powers, were just pushovers with no real idea what they were doing, and who posed no credible threat to the main characters. It seemed like a wasted opportunity for some good action or memorable villains. After the first book the plot starts to focus more on character interactions and less on character actions, and I was somewhat let down by the ending of the trilogy.
★ ★ ★ ★ ★
avyaun
Brandon Sanderson has crafted, in the Mistborn series, a brilliant fantasy world that is sure to make you hungry for more. I bought this series as a boxed set expecting for it to last me a couple weeks at least. Simply, I couldn't put it down from page 1; I had completed a whole series in under a week. Definitely buy this, as, above all, it is a fresh foray into fantasy.

PROs:

-Believable, heroic characters without invincibility

-Creative plot that twists and turns without seeming unreal

-The BEST magic system (most thought-out, complex, and interesting) that I have ever read in fantasy

-Sanderson's prose is beautifully crafted and will make you want more

-This is FRESH fantasy, without cliche for the most part

CONs:

-The first couple of pages are a tad confusing yet are required for insight into the world of the trilogy

-The magic system, at first glance, is complex and hard to remember, yet it becomes easier as the series progresses and you become acclimated.
★ ★ ★ ★ ★
deborah clark
This series is excellent. It's one of the best I've read. I picked it up after coming off a full stint reading the Wheel of Time back to back. I loved Sanderson's writing in The Gathering Storm and mentioned to my roommate that I wanted to check out some of his other books. Apparently, he had had the same reaction when he finished TGS and had already acquired a copy of Mistborn.

The world is amazingly well constructed, the writing is dark, and the visuals are stunning. The elements that come up frequently in the series make for a beautiful, dark world unlike any I've encountered. It's dystopic, it's apocalyptic, and the images of ash, mist, the blood red sun, and stained glass ballrooms, makes for a truly foreboding and despairing world.

The unique magic system has been brought up in other reviews, and I feel compelled to at least give it a nod. It is a driving force in the story, but Sanderson doesn't rely on it to solve all the problems presented to the characters. While the main Mistborn Allomancers of the series are unusually strong, this is explained towards the end of the series, pointing to events early on that support it.

The dialogue could use some touching up, but that's really about the only qualm I have with the series, and even that is pretty good. A great read, well worth it.
★ ★ ★ ★ ★
sara lange
Brandon Sanderson writes relatable and complex characters that are incredibly easy to connect with. I've read this series more than I've read Harry Potter, and I love how there is always more to discover and learn from. The plot is incredibly complex, but still easy to read and follow along with. If you haven't yet read a Brandon Sanderson novel, this is a great series to start with. If you have read his books before, this one will not disappoint you!
★ ★ ★ ★ ☆
sherif
Its been a long time since ive been fully engrossed in a series. Brandon Sanderson had a vision that exceeded my own expectations in each novel, and crafted the tale perfectly. I gave 'The Final Empire' 4.5 stars, 'The Well of Ascension' 4 stars, and 'The Hero of Ages' 4.5 stars; That gives this trilogy an average of 4.33 stars, but ill be generous and round it up to 4.5 stars. If you enjoy epic fantasy I highly recommend this trilogy. Dont feel intimidated by its scope if youve only ever read YA this trilogy in my opinion is a New Adult; in other words a perfect introduction to Adult novels.
★ ★ ★ ★ ☆
d m denton
I have just recently begun reading Sanderson's work and am very happy that I have discovered him. (Really quick I want to put this out there: I take each star VERY VERY seriously, and I have RARELY read a book that i would give 5 stars as it is to me only for books that come once in a blue moon). So I have given this series 4 stars, and in my mind labeling it as a FANTASTIC, AMAZING, and BRILLIANT book series.
-Sanderson takes his "Magic Systems" very seriously, and, as an avid fantasy reader, I do tend unfortinately to be turned off by excessive magic or cliches. I appreciate them in their place, but i find them very hard to pull off. That being said I absolutly love this way Sanderson incorperated "Magic" into this world. For the magic system i give 5 stars.
-One of the best things about this trilogy is the speed, and precision in development of both the readers understanding of the events and the characters. Through out the series you don't really know (x might happen if it does the end of the world is going to happen so we must do Y to stop it). I love the sense of wonder and the fact that the turmoil and conflict is formed in a developmental understanding. There is absolutly epic, large scale conflict but i thought the way in which it was done was original and very much worked. It wasn't cliche, there were several outstanding character developments and i definitly believed them.
-I think the end is very satisfying and it is pulled off with a decent amount of enjoyable twists. While this isn't the kind of book series that I immediatly call up my friends or family and tell them they have to read it, I would absolutley reccomend this series to anyone who enjoys fantasy and even fiction-readers to give it a try.

One thing I've seen a lot of lately is people praising books for being gritty and saying they are good because they have no elf or orcs or magical swords... Personally, that doesn't make a book good, and in way gritty and fantastical are just two different sub-genres. That being said, this does retain a comforting amount of classical fantasy, but it is also a realistic world with a magic somewhat... scientific? The way in which magic (which is not called magic) fits in, in my opinion, was one of the best parts of this story. I do think the first book is a bit "eh", and the beginning is sort of just plot building, as in my opinion it's really picked up in the second book. I view trilogies and other book series as all the same book... in a sense they are, just split in different volumes. So that being said I'd recommend that once you start you don't give up. Even if you don't find it as brilliant, and enjoyable as i have, I believe anyone who appreciates a good story will enjoy this.
★ ★ ★ ★ ★
reynoi
Brandon Sanderson's Mistborn trilogy was my first experience into the Adult High Fantasy genre. (I read mostly YA Fantasy.) His writing is engrossing and his characters have such depth that when I finished the trilogy (in a week), I was truly bereft at having to say goodbye to these characters. I also appreciated that Sanderson portrayed a female hero who was consistently strong, intelligent, but empathetic to others. I would recommend this to readers who enjoy adventure, skillful world building, and strong characters. There are some scenes of violence and a few are graphic in nature. Good for readers 16 years old and up.
★ ★ ★ ★ ★
meredith narrowe
Sanderson is one of my favorite authors, I can't recommend his works enough, but Mistborn is my very favorite. It is a beautiful high fantasy novel with a very cool metal-based form of magic that people can be born with. Very fun, very strong female lead, and many characters the reader will fall in love with. After this trilogy, pick up Alloy of Law; same world but centuries later in a western-style prequel to another fantastic trilogy that is not complete yet.. very worth reading.
★ ★ ★ ☆ ☆
juliefoz
This is just my opinion, but it's something that I felt was worth mentioning. So the story is quite interesting, but there is a lot of repetition. In the 1st book (perhaps the best of the 3), we learn that Vin has a difficult time trusting people and is often paranoid, due to her upbringing. Well this is mentioned over and over through out all 3 books, as if a reminder is needed. But beyond the repetition, there was a greater issue, plots became predictable. This was not in a "I've heard this before kind of way," But more in the heroes's constant failures.The protagonists seem to be obsessed with always making plans, despite their constant failures. This occurs through out all 3 books (except once in the 1st) and it starts to make you feel like the heroes aren't very clever or competent. Another repetition in all 3 books, is that things only start to happen within the last 20 pages or so. Many times I would find myself skipping paragraph or even entire pages, because they were filled with all too familiar information. By the 3rd book you can see that the writer has come to realize the lack in story development until the last pages, so he adds some minor key points or battles in the beginning and a few times around the middle. I believe that this was an attempt at improving the flow of the story, from that of the 2nd book, which it's mostly politics, until the last 10 pages in which they finally find, get to the well and conclude the book. In what felt like the rushed sense of waking up, finding out you're running late and make a mad dash to get to work on time.
★ ★ ★ ★ ☆
james basinger
I'm not usually into fantasy books, but this was so well written with a consistent struggle against humanity, greed, power and evil that it kept surprising me. Even the magical alchemy powers worked well in this parallel earth ruled by a dark god. Most books only focus on one obstacle to overcome, and ignore what consequently happens when that goal is obtained. I love how it shows how gods can be created and destroyed and we all struggle to use our free will to do what we need to do (even if it's "evil"). The ending of the series really was beautiful and the characters had several layers of depth. I also love that the main hero is a young woman who grew up a thief.
★ ★ ★ ★ ★
zrinka
I just finished listening to the Mistborn Trilogy and I must say, I think this is one of the best, original stories I have ever heard! I don't have time to read books these days, so I normally just listen to them. After listening to the 5 books in the Game of Thrones series, I was ready to tackle something new. Do NOT listen to the naysayers, listen/read for yourself. What I really thank the author for most of all is explaining things. As you read each chapter, he takes time to explain plots/theories that either happened in a previous chapter/book, or sets something up for you to remember in the future.

There is a LOT of action/fighting in these bucks, much more then GOT. In fact, the action rivals most Star Wars books. I found myself hanging on every word. Rarely does a trilogy begin with you not knowing anything about the plot or characters, only to leave you knowing all there is the author wanted you to know. Just about every question is answered and every plot/sub-plot neatly wrapped up in a bow.

Speaking of the characters, you end up knowing them all by their individual voice that the reader of the audiobooks uses for each individual character. My only knock on book 3 is that Mr. Venture sounded a bit too much like Superman compared to the voice the read used in the first 2 books. I won't go into any further detail then that as I don't want to spoil the story. But that is a very minor complaint, in fact, I ended up getting used to it. I just found it an odd choice to change his so dramatically between books 1-2 and book 3.

Do yourself a favor and dive into this trilogy. I'm just sorry it took me so long to discover these books. Better late then never. Great job Mr. Sanderson, great job indeed!

I really wish they would make these into a movie. I want the world to enjoy what I have enjoyed over the past month or so....
★ ★ ★ ★ ★
kristina avagyan
I was looking for a good fantasy story to read and stumbled upon the goodreads list about the best magic systems out there. I was intrigued that Mistborn was voted so high, ignored the fact that Harry Potter was high in the list (:facepalm:) and read this trilogy.

I was amazed, not only did I find a very interesting magic system but I found a compelling and fascinating story based on said magic system, revolving around it. While the second book of the series was a bit of a slow read because it seemed to want to flesh out all characters better through a slower evolving plot, only the last few pages actually living up to the title, reading through all the books was very rewarding in the end.

It does have slow moments but ultimately you'll find that every piece of info dropped by the author here and there fits in somewhere and has a purpose that is going to be revealed in the end. I liked that the story is not what it seems, that in the end something else happens than you'd have expected (although the quotes in the last book do give it away a bit while building up to the final reveal nicely).

With lots of twists in the story, lovable characters, a splendid magic system in a marvelous world this story is a must read, just make sure not to read anything about the book, I found that every piece of info out there actually gives away a lot of the fun you have when you discover the info yourself.
★ ★ ★ ★ ★
matt bryer
I like sci-fi that is not too far fetched, and that is well put together and well worded. This book exceeded all expectations. Best of all, the books are all the same caliber... meaning the first one isn't amazing and the other ones are bad they are all SO GOOD.

This book series is amazing. I have never been so hooked before.

Quick review:

1) The characters are so REAL.
2) The plot is so AMAZING.
2) The writing style is GRIPPING
3) The fight scenes are FLIPPING AMAZING.
4) There is no tacky rubbish
5) The fantasy world is so vibrant and well illustrated.
6) The magic system is so COOL.

If you like to sci-fi books this is a must must must have. I wish I could forget the whole book and re-read because there are so many times you read it and go "AHHHHHHHHHHHHHHH!!! WHAAAAAT!!!!"
★ ★ ★ ★ ★
gary cabana
I had read the reviews and obviously this series has got mostly excellent reviews. I was still skeptical because I am a huge fan of L.E. Modesitt jr.(Magic of Recluce) and Robert Jordan. I didn't like George.R.R Martian's Game of thrones because of all the sex and cursing that seemed too much "our" reality and not a fantasy characters reality, but for me to be a true fantasy there needs to be new way of speaking, new words that are used to curse with, etc. this has it all.

I am only halfway into the first of the trilogy and it has surprised me in a very good way. Can't wait to finish.

Updated: Finished series so fast my husband was jealous I was spending so much time reading. I think he is curious about them now. Awesome! One of the best series I've read....I'd say maybe better than jordan's wheel of time...
★ ★ ★ ★ ★
nikki maurer
An amazing trilogy! Reading The Mistborn Trilogy by Sanderson is like seeing a huge tapestry being woven. He pulls you in strand by strand into a a world of wonder and intrigue. You fall in love with an array of characters who have depth and complex backgrounds that are slowly unfolded. His grasp of language is masterful and his imagination to create such a stunning world just has to be experienced to be understood. Sanderson has a true gift of writing. If you enjoy fantasy you will LOVE Sanderson. This is the type of trilogy that will keep you up all night because "I'll read just one more chapter" but will leave you wishing you'd taken more time because you finished it and you want more! This is a must read for anyone who enjoys great writing.
★ ★ ★ ★ ★
brandy frasier
This is now among what I believe to be some of the greatest fantasy fiction I have ever read. There were rarely any points through the book where I thought I knew was going to happen. Even those things that I thought perhaps might happen never turned out so in the end. Each book pulls you deeper into this world. The story does so much with every bit it gives to each character and all of the complexities of the world's politics, mythology and range of emotion/thought. I recommend this series to anyone who wants a refreshing change to as compared toother fantasy that is out there. I love how in this series every action you see you get a change to see it's after effects. It makes you rethink how you would look at the actions of others....and to contemplate - what would you do in their place?
★ ★ ★ ★ ☆
nathan wade carter
Not my favorite fantasy series, but it was still worth the read. I had finished reading the amazing Night Angel Trilogy by Brent Weeks and was thirsty for some more fantasy novels. I saw that this was a popular series and decided to buy it. The story line was unique, with a lot of twists and turns. The magic elements and different races were pretty creative. I feel like the books were a bit wordy at parts (i.e. - taking up a chapter just to talk about what the characters are planning...could have been shortened). The ending was not what I expected at all and was a bit disappointing. But all in all it was still a good read, and I'd recommend it to any fantasy reader.
★ ★ ★ ★ ★
bethany miller
I picked up Mistborn, the first book, and was hooked in the first chapters and before I knew it I'd finished it. I'd read all through the night. It was like that for the whole trilogy. I think they're very quite possibly the best books I've ever read.

Brandon Sanderson goes into depth with the magic system, which while being fantastic isn't so far-fetched as being absurd. The characters are lovable and the enemies are terrible. He sets the tone and keeps the pace fast despite the large amount of detail, sucking you into his world.

If you had even considered reading it, don't hesitate--do it! If you like fantasy or sci-fi, you'll love this! If you just love a good book, you won't be disappointed!
★ ★ ★ ★ ★
alejandra
Wow. I am completely blown away by this series. The level of intricacy Sanderson creates in his world is absolutely brilliant. This series has it ALL-social issues, revolutions, politics, religion, action, suspense, plot twists galore, romance, A+ character development. It's so original, creative, and elaborate. I grabbed this trilogy right after I read Sanderson's Stormlight Archive books (which you should read too!), so now I have five Sanderson books in my favorite books list, with maybe more to come because so far I've been very very happy with his books! Read the whole trilogy. You will not be disappointed.
★ ★ ★ ★ ★
christopher egan
I, like many others, had not heard of Sanderson until he was chosen to complete the Wheel of Time series (RIP, Robert Jordan). I bought the Mistborn trilogy and Elantris about two months before The Gathering Storm was released to allow myself a chance to preview his style in preparation, and it was definitely the right choice.

Mistborn: The Final Empire is essentially a complete deconstruction of the fantasy epic. It introduces a tyrannical God-emperor, called the Lord Ruler, and a makeshift band of thieves and outcasts that aim to bring an end to his reign. That sounds like a fairly standard fantasy premise, but it ultimately subverts nearly every trope associated with epic fantasy. The good guys are far from pure and noble, the Lord Ruler ends up as not particularly evil, and much much more. The fight scenes are very similar to Japanese martial arts films, and I found myself frequently making mental comparisons to the fight scenes of Crouching Tiger, Hidden Dragon. Finally, Brandon Sanderson has a knack for designing systems of magic that are highly original and engaging. Also, Vin and Sayed are now listed among my favorite characters of all time.

The Well of Ascension completes the deconstruction. It basically starts where most fantasies end. I'd say more, but I don't want to spoil anything. It is an incredible second act for the Mistborn series. The third book, Hero of Ages, actually manages to serve as a reconstruction, while featuring a completely mind-blowing finale.

Look, if you like fantasy at all, stop reading reviews and get these books.
★ ★ ★ ★ ★
maryann j d
Excellent, Epic, series! I came to this series after reading all of Jim Butchers series and was wonderfully surpised by Mistborn. This is sort of like Codex Alera but much more epic and tightly written. The author does take his time getting to the climaxes but it's worth staying with it. As a reader you will be rewarded for staying with the storyline and reading to the end. I do think the author does a much better job then Butcher does in keeping his stories well written and the plots tightly woven together. Great surprises are abound and unexpected heros rise to save the world.
★ ★ ★ ★ ★
dvebeau
This series got me into reading. I hadn't read for about 10 years on my own, just stuff from university at the time, then I asked my friend for a suggestion. He suggested this, and I will say, my life is changed forever because of this series. I actually quit playing video games (in which I was addicted to at the time) to finish reading all of these novels, they are that good. The magic system will be the most innovative you will ever encounter, I am almost 100% sure of this. The fight scenes are incredibly detailed, not to the extent of Salvatore or Brent Weeks, yet still in their own right amazing. Politics are not dull and do not lag on, but there for some amazing intrigue which keeps you guessing what will be the next move of the main characters. I could go on, but, I will finish it here, with this final thought. BUY THIS SERIES, you will NEVER regret it.
★ ★ ★ ★ ★
sez n koehler
We can say that, without doubt, Brandon Sanderson is one of the greatest fantasy authors in the world. In Mistborn, The Final Empire, he hits the target one more time,
giving to us a very good plot, charismatic characters and (as always) great magic systems.
We can find in Mistborn The Final Empire, techniques and references used in Avatar - The Last Airbender; The Name of the Wind, Harry Potter and many other fiction
books, movies, tv shows and games.
If you want to see my video talking about the techniques and references used in Mistborn - The Final Empire, check it out:[...]
The video do not contain spoilers! :)
★ ★ ☆ ☆ ☆
britany
Bought this on the strength of the reviews and the first few pages, but was sorely disappointed. The entire trilogy could be condensed into one book of modest size without losing anything, because most of it is endless repetition, mind-numbingly boring internal dialogue, and unnecessarily detailed blow-by-blow accounts of fight scenes. The first book was ok, although it did nothing to make me like any of the characters. Despite pages and pages of painfully banal (and also repetitive) introspection, even the protagonists remain one-dimensional and wooden. Things only go downhill in the second and third books, with very little actual story to carry the constant reminders of what happened earlier. It made me wonder - does Sanderson think his readers are somewhat mentally challenged and can't remember what they just read? It's not just plot points he keeps reminding us of, but also character descriptions. ("Beldre was a young woman with auburn hair." (page 446) Never mind that we knew this since page 132, and were reminded of it each time her character does anything.) And the most grating reminders: how the magic system works. Constant. Repetition. Even on page 647 of the third book, Sanderson still isn't sure if we can quite remember what tin did, and writes: "Even with tin - which let her see at night far better than a normal person could - the mists had always been there." Makes the reading experience most dreary and predictable. The plot, what little there actually is, also mostly predictable and uninspired. The only thing that kept me reading was one minor character, whose mystery was well-thought out and only revealed towards the end of the third book. Hence two stars instead of one.

(For comparison: fantasy authors I like and would give 4-5 stars are Neil Gaiman, Brent Weeks, Patrick Rothfuss, George R.R. Martin, Terry Pratchett.)
★ ★ ★ ★ ★
meredith m
Read this box set on my Kindle and then ordered the paper box set for a friend who does not have a Kindle. I love Brandon Sanderson. He has more twists and turns than you can think of. And his characters become so real. You get to know each one intimately and there are a lot of them. Also this is a complete box set and not a prelude to a series of other books that you need to buy.
★ ★ ★ ★ ★
suzanne712
I first learned of Brandon Sanderson when I discovered he would be finishing the Wheel of Time series. I immediately looked him up, thinking this guy must be an experienced and amazing writer to have been deemed worthy of finishing Robert Jordan's monstrosity. And what do I find? A writer relatively new to the bookshelves with only a handful of published works. I immediately went out and bought this Trilogy. If these few novels were so good that he landed the job of finishing one of the most popular, well-loved, (and well-hated) fantasy series of our times, then he better be a damn good writer.
And, as it turns out, he is.

This trilogy is AWESOME! Trust me, you're bound to find something that you like about it. The only beef I have with Sanderson is that the characters dialogue seems a little too "modern" sometimes to fit into the overall scheme of things. Though he redeems himself with a well thought out magical system, truly surprising twists and turns, and a page turning story.
This fantasy isn't about the typical clash of Good vs. Evil , though in a way that's exactly what it is. That's all I have to say, I'd hate to ruin it for you. :P

Contribute to Sanderson's awesomeness and BUY THIS TRILOGY!
★ ★ ★ ☆ ☆
lyn polk
*****WARNING mild SPOILERS*****

First book - 4.5 out of 5
Original magic system, two well fleshed out characters in Vin and Kelsier, and a story with a nice Count of Monte Cristo vibe made for a fun read. What turned me off was the ending. Sanderson twisted the narrative without any forewarning. We spend the entire book setting up the stage for the final showdown with the Emperor, putting the carefully laid out plan to destroy him in motion. But no, in the last couple of chapters it turns out that Kelsier, the main character, had his own awesome plan going on in the shadows. A plan that we know nothing about until the last moment. Ok.... So why did I read the first 600 pages then, if half of that narrative has no impact on the actual ending?.. Hey guys, lets prepare for ABC for 600 pages, then turn on a dime and do the equally sophisticated XYZ, which was all taken care of without our ever knowing it. I don't like plot twists like this. They feel lazy. (And as I later learned, Sanderson does it all the time in his other books.)

And then the final battle sequence has the annoying 'last minute moments' stacked one after another. She barely gets away at the last moment, she barely figures out the puzzle, she barely finds the strength to strike, etc. Snooze fest. But all in all, it was a great read, so I launched into book 2.

Second book - 2 out of 5
And book 2 was a disappointment. The narrative felt unfocused and inconsistent. It just dragged on and on, and again we find that large chunks of the story had no meaning behind them. Hey, lets send the Venture guy to find the thing only so that he can miss the siege and come back a few chapters later because the thing was, of course, in the city in the first place (but not before we elaborate at length on his fruitless trip). And that crazed bastard, Zane? Lets make him a major plot point that traces though the entire book so that in the end he can die... without doing anything of note. Huh. The final battle was also pretty forgettable, Vin slays hundreds of mobs single-handedly (ya, because before that all the secondary characters are killed off without much exposition and no follow up), and then everyone magically becomes mistborn. Muted, long, unfocused.

Third book - 0 out of 5
I felt so dispirited and tired after book 2 that I couldn't muster up the motivation to open book 3. Maybe one day I will.
★ ★ ★ ★ ★
kikila
Like so many other readers, I picked up these books after I found out Sanderson was the author to finish the Wheel of Time books after Robert Jordan's death.

I was completely hooked after the first book of the trilogy.
The world was well-crafted, the magic system unique, and the characters seemed like real people.

I am always looking for books that are well written, with a depth of characters and storylines, that are enjoyable for me to read but appropriate for my preteen reader as well. These books fit the bill admirably. There was a bit of romance, but nothing that a parent need be worried about a young girl reading; at the same time, however, I was totally entranced with the growth and development of the main characters' romantic involvement.

Taken all together, this trilogy is a great series from a promising new author, and I am looking forward eagerly to reading both his efforts in the WOT books and his own future works.
★ ★ ★ ★ ★
john samonte
These books are excellent and tough to tear yourself away from. I strongly disagree with the reviewers who feel that the second and third books were not as good as the first. Without the last two books, the first book would have introduced an interesting world and had an exciting plot, but it would have been somewhat trite. The second and third books add complexity and huge twists and turns that you do not expect but that have subtle clues in the first.

It is the complexity and the surprise twists that make this series something more than other fantasy usually gives. The trilogy is excellent.

As far as the complaints about focusing on secondary characters-- that is a complaint from an impatient mind about all fantasy novels. Fantasy writers are supposed to create a complex world. World events do not center solely around one person, they involve many people. It shouldn't be surprising then that all fantasy books follow more than one set of characters. It is a fantasy paradigm (e.g. Lord of the Rings (splits off Sam and Frodo from the others), Wheel of Time (dear god, book 9 didn't even have Rand in it!).) The challenge for fantasy authors is to keep things interesting enough in the seeming subplots to keep the reader entertained, so that when everything comes together the reader is still enthralled enough to say "WOW!" These books do that. It does take a while before Sanderson reveals how everything fits together, but when he does it is well worth it.

My only complaint about these books is that the quotes from prophesies that proceed the chapters that were so interesting in the first book seem to fall off completely in the second book. They are reduced to a single line of prophesies that he has already introduced. Sanderson gets back on track with them in the third book though.
★ ★ ★ ★ ★
linda siegel
Add me to the list of people who enjoyed this series. I simply could not put it down, and I had to read all four books in the Mistborn series -- this trilogy and "Alloy of Law."

The reviewer who said not to read this if you have important things to do isn't lying. Really, don't. Unless you want to spend a lot of time explaining why you haven't done what you were supposed to do. I will be reading more of Mr Sanderson's books in future!
★ ★ ★ ★ ★
susan burdorf
Mistborn is by far one of the most creative fantasy book series i have ever read. First off, there are no cliche creatures. No orcs, or elves or dwarves. Also the magic system is amazing. The idea of ingesting metals which give certain abilities is pure genius. The plot in all three books is fast paced and interesting, and my only complaint about this series is how the first book fails to hook the reader (Mr. Sanderson needs to work on that). Also. I love how in the latter two books, there is no romance. Too many books now a-days are bogged down with slow and sappy romance or useless sex, which Mr Sanderson sacrifiices for plot. This is a high point. Amazing series, pick it up now.
★ ★ ★ ★ ★
sirin
Just finished reading the whole trilogy and loved it. So many times I have read epics that leave you with a simplistic end. Not Mr. Sanderson the end of the Mistborn trilogy was a multi faceted conclusion to a very complex set of events that started from page one. Some really great surprises and revelations that left you with a sense of wonder. The magic system is one of the best I have come across in a long time. Like his other novel Elantris it was very very original. Originality should be Mr. Sanderson's middle name.
★ ★ ★ ★ ★
bibliobee
I went through book 1 in 5 days, book 2 in 3 days and book 3 in 5 days. Awesome series. Every character was interesting. The plot was awesome. Everyone had some type of role to play against The Lord Ruler. Once he was destroyed, the world was suppose to get better or so they hoped, instead something much worst was released. That's when another plot begins.
★ ★ ★ ★ ★
elysia1985
A fantastic story, the themes of morality, politics, religion and power are presented with a fresh perspective.

The primary characters are quite dynamic, undergoing loss, fear, change & redemption, this is classic character development. Even the Lord Ruler's character is evolved beautifully throughout the series, breaking the mould for fantasy villains.

Sanderson melds characters and situational elements beautifully, always creating a sense of accomplishment and closure for the reader, I found this series to be quite emotionally engaging. The thoughtfully placed twists in the tale greatly enhance the sense of anticipation.

The length and pace of each book is pretty good, Sanderson has thankfully not gone down the Jordan route of filling the books will endless tedium, the story moves along at a good pace, in fact you will be tempted to savour each page.

The footnotes are a great touch which might not be apparent when you read the first book. Where the detail is necessary such as to explain the magic system it is done in small doses keeping the reader hitched but not overloading him with too much information.

This series is a guilty pleasure, highly recommended.
★ ★ ☆ ☆ ☆
myette
Mistborn is not as enjoyable as Sanderson's other series, feels like it might have been written earlier in his career. I read it while on a plane and in transit on holiday, which helped pass the time
★ ★ ★ ★ ★
marianne vadney
Simply the best book series I've ever read. Surprises at every turn. Numerous amazing uses of "Chekov's Gun". Characters you genuinely care for throughout the entire thing. If you enjoy storytelling or even reading in general, all three of these books are absolute worth your time.
★ ★ ★ ★ ★
brytanni burtner
its my favorite. siriously. sanderson somehow knows how to make my fvorite story. the characters are aweasome, each of them had a totally different personality and it was very intesresting. the story had some twists that i would have expected only in my dream. i was confident about something and the in the next page, he just said like "nope" and dont get me wrong, i really like that the end is unexpected (the end itself was really good)
★ ★ ★ ★ ★
salma
Wow. Brandon Sanderson is an incredible writer. If you absolutely love reading fantasy series, and can recall the Lord of the Rings, the Belgariod, Thomas Covenant Series, The Shannara Series, The Riftwar Series, then add to all of them the precision and confidence of a Master writer. Mr. Sanderson is absolutely in control of his craft. He knows how to properly end a series. To tie all of the loose ends together and provider a sense of closure to a all of the many and complex plots. Thank you Mr. Sanderson for caring enough for each of your characters to make them feel so real and create a story worthy of all of them.
★ ★ ★ ★ ★
brie kennedy
Mistborn... What to say about it other than Sanderson is well placed among the top fantasy writers in the modern age? Tolkien may have created the genre, but there are a myriad of authors able to expound on the work Tolkien did, and Sanderson is definitely one of those. His ability to construct characters, if not believable at times, certainly relatable. His plot contains many layers that intertwine so beautifully, a re-read of the book is definitely warranted.

While the pace of the book may be slow at times, the plot drives ever onward, and Sanderson does not prolong his stories any longer than they need to be. Overall, a great series recommended for anyone into the high fantasy genre.
★ ★ ★ ★ ★
jordan
Loved this series, couldn't put it down. It is not your typical fantasy epic and the originality is refreshing. I can see why Brandon Sanderson was picked to finish Jordan's Wheel of Time series. The only complaint I have is that the ending was a little...iffy (don't want to ruin in). It was OK it just left me feeling a bit unsatisfied. But that doesn't detract from the hours of enjoyment I got reading all of it.
★ ★ ★ ★ ☆
jill ledingham
This is a series that will suck you up and take you on a wild and engrossing journey. It is a must read for fantasy aficionados. You will root for the heroes and despise the villains. And, of course, be mesmerized by the tension between them. The author not only brings the main characters to life, but imbues in them a decidedly flawed human nature that is eminently likable. This, combined with the depth of unobtrusive world building and often fast paced adventure make for a wonderful series that is definitely worth adding to your fantasy collection.

Why not 5 stars? Because it is great, but not up there with the very best. Brandon Sanderson is an author worth watching.
★ ★ ★ ★ ★
jenna mca
First off, I love the fact that there is no sappy love story. Sure there are couples/relationships but the story doesn't revolve/center around those relationships. It took me awhile to read them as I would put them aside to take a break from reading all together (42 yr old mom). Now that I'm finished I wish there were more!
★ ★ ★ ★ ★
nikki wilson
Once I read the first book in this series, I knew I was in for the duration. Sanderson has built a compelling world with mysteries that are unknown to not just the readers but the characters within, allowing us to join them as the discover the answers. The world is coherent and interesting.

If you are at all into epic fantasy, you need to read these.
★ ★ ★ ★ ☆
chappell grant willis
I understand this was an early work of Brandon Sanderson, before he went on to finish the Wheel of Time series and became an established writer himself. Judging the book by itself, it's not bad, but I happened to read the first two books of the Stormlight Archive before coming to Mistborn so the comparison is inevitable. Sanderson's writing has improved so much that Mistborn reads like an amateur's attempt at fantasy writing.
★ ★ ★ ★ ★
j stone
before you read, check the first book thoroughly because I got one with a bad binding. Since I waited too long for being able to return it, I had to deal with the manufacturer (month plus and still no word). Just make sure before you read. But the story is great.
★ ★ ★ ★ ★
xenia
I'm not a gusher. I don't gush over products. I read a LOT, and this series just blew me away. It was extremely well written. Character development and plot were both nearly perfect. I became a "fan" of Brandon Sanderson because of these books. I'm not a "fan" of just about anything!

I highly recommend them.

Pros: super awesome epic fantasy novels

Cons: it ended
★ ★ ★ ☆ ☆
nora mellingerjenkins
Pretty good intro into Sanderson's work. The story is pretty good with an interesting magic system. Only complaints I've found are in his writing. His prose is average and he tends to recap a lot of the previous books within the first few chapter's, it feels almost as if you didn't need to read them in the first place. The recapping also gets very annoying if you decide to read these books one after another in a short span of time. The writing is also very young adult as in it feels like it's directed more towards the 14-18 year old crowd. Overall if you aren't already on the Sanderson hype train you should give his stories a shot for they are good; however if you have read his other later work this will feel more like a step back because his newer work is far better written.
★ ★ ★ ★ ★
mards
This is by far my favorite series. And I've read a lot of books. Sanderson's imagination went on overdrive when he sat down to write this. The magic system he created (relating different metals to different powers) is like nothing I've ever seen, and his character development and story arc will never disappoint. Granted, in the first book, some things may seem childish and sillly, but as you progress, you start to understand why those events and actions took place. Read all the way through. You will not be disappointed. The ending is amazing!
★ ★ ★ ★ ★
jill hutchens
When I read a lot of books, I can speed read them at multiple pages per minute and lose almost no important details. Not so with this book. It is so well written that it forced me to slow down and absorb every well crafted sentence. This means it's not just good the first time, but unlike something like Harry Potter, it's worth re-reading.
★ ★ ★ ★ ★
darlene
he measure of an amazing read, for me, is that I burst into tears when I finish reading. I am only now able to wipe my eyes clear, dear readers! That's how good this trilogy was!

Because the plot is quite involved and builds up on itself very quickly, I won't go into detail about it, to avoid spoilers.

The characters in this trilogy were so well written that they may as well have been flesh and blood. The settings were crisp, clear, and compelling. I found myself often desperate to reenter Vin's ash-filled world... despite the fact that it was full of ash! The worldbuilding! Un-fracking-believable! So many details that I had taken to be `background', things that were simply part of the world, ended up being important details to the conflict. Everything - EVERYTHING - drove the story forward. There was so much mystery, but unlike annoying mystery novels where someone is the killer and knows more than you, it felt like I had just as much information as the characters, and we were all trying to figure it out together.

I would often yell at the book, saying things like "Look out, for the love of Preservation! Clearly the reason that your _______ are not ______ is because of...." and then the character would figure it out AT THE SAME TIME AS ME, and we would high five.

In my mind.

Often, events would surprise me. But then I would realize that actually, they had been foreshadowed like a bazillion times. Oh Lordy it was exhilerating.

(bursts into tears again, as I remember that it is over)

These books were full of action. Fight scenes! Chase scenes! Even exciting debating scenes! The tension started high and just kept getting higher. I mean seriously! Debating scenes! And they were exciting!

In Conclusion:

If you like exciting books, with lots of great characters that have complex internal emotional lives that ACTUALLY COME TO BEAR on the events of the story itself, despite that story being COSMIC in scope...

Then you will love this trilogy.
★ ★ ★ ★ ★
meghan pinson
Sanderson has worked his way up to be one of the best young fantasy writers today in my honest opinion, and the mistborn trilogy shows you why. These fantasy novels are extremely good and very well written and to have a box set really excites me since I have the hardcovers. The battles and magic systems are really original and flow like poetry. The mistborn trilogy also has secrets that you see coming and some that will leave your jaw dropping. Sanderson is easily one of the best fantatsy writers today.
★ ★ ★ ★ ★
anjana basu
I started reading Brandon Sanderson when I read Elantra. This stand-alone book was so good I had to read more from him. You will not be disappointed buying this boxed set, you save money, get a nifty slipcover and many hours of entertainment. I fell in love with these characters and wanted more. Maybe I'll read it again?
★ ★ ★ ★ ★
abdullah farhat
This series is one of the best--original, new, fresh and just amazingly written. Brandon Sanderson is quickly becoming my favorite author.

Sanderson's Mistborn world is a breath of fresh, or should I say mistfilled air, and will leave you wanting to keep on reading when you know you should be getting some sleep.
★ ★ ★ ★ ★
liubov kadyrova
Generally I avoid buying books by people I don't know, but when I heard that Brandon wrote one of Jordan's books. I had to see what he was capable of so I picked up one of his books.
I have a vast collection of fantasy books, some mostly good and some bad. Anyway, Brandon's way with writing en-thrilled me to the very end. It's a pleasure to see a fellow author make me forget some of my problems.
Way to go Brandon
The Madness of Avlon Klynn
★ ★ ★ ★ ★
moryma
The title says it all - the series was complete and satisfying. It has elements that we have read a few times before in other fantasy books but was truly just a joy to read. The three books flew by and I only wish there was more to the story - glad to know more is potentially coming!
★ ★ ★ ★ ★
nuria andrea
If you were waiting for Fantasy's new mover and shaker, you can stop. It's Sanderson. He's clever, he thinks out his plots, he's moving the genre forward by ruthlessly analyzing the idea of magic in a fantasy setting. Also, his characters are flawed and believable.

This is good stuff.
★ ★ ★ ★ ★
claire church
The first book could've stood alone. The second book, although it would need more conclusion to properly stand alone, doesn't just feel like a bridge between the beginning and end. The third book is absolutely brilliant, tying in elements from all three books to produce a perfect trilogy.
★ ★ ★ ★ ★
mark doenges
Brandon Sanderson's trilogy of Mistborn novels were extremely entertaining and enjoyable to read. Even those who may not be avid science-fiction or fantasy enthusiasts can still enjoy his work. The story is light without being superficial and deep without being inaccessible. Easy to read and yet thought-provoking, these books let the reader imagine what it would be like if our world worked a little bit differently from the way that it does. What if the same laws of nature still applied but their effects simply went further? What if the big questions that all existence seems to be asking all the time were answered in ways we would never expect? Brandon explores these kinds of questions without losing any ground in plot. His stories are fast-paced and intriguing, pulling you along until you have to know what will happen next. The characters are vibrant and engaging and the relationships highly realistic. Although the events that play out seem grounded in a different reality, the interactions between the characters ring absolutely true.
Brandon is a master of adventure and bringing a fantasy world into believable focus. I stepped out of my comfort zone to read his books and found myself highly involved in the kind of story I wasn't sure would interest me. I enjoyed the way that Sanderson played with epigraphs before each chapter that provided back-story to his plot while at the same time foreshadowing future events and providing added suspense and meaning to the primary story and characters. I thought it very well done and definitely recommend his books to anyone looking for a new experience. You'll enjoy it.
★ ★ ★ ★ ★
kayley
Brandon Sanderson is everything! He really knows how to write a great epic fantasy. So good! If you have not picked up these books then what are you waiting for? I bought to UK boxset because I think the covers are nicer.
★ ★ ★ ★ ★
malcolm pinch
I first heard of this series after reading Sanderson's continuation of Robert Jordan's Wheel of Time series. This series combines a unique magic system, excellent character development, and a touch of romance.
★ ★ ★ ★ ★
david b
Like some of these other reviewers, I also came upon Mr. Sanderson because of his work on the Wheel of Time series. I can't believe I'd never heard of him before! If you have even enjoyed any kind of fantasy, read the Mistborn Trilogy. It. Is. Awesome.
★ ★ ★ ★ ★
heather harvey
Excellent trilogy, Author recently sold the movie rights. Very imaginative system of magic, but simple to understand. I honestly don't know how a male author could write a female main character in such a fashion. Well worth your time. Couldn't put it down until done.
★ ★ ★ ★ ☆
caroline oceana
The first book, Mistborn, is wonderful. Engaging characters, original premise, exciting plot, the whole pile of goodness. The second book rather drags but the entire series is nicely redeemed in the final volume.

The Premise of the series nicely turns the "fantasy quest" trope on its' ear. What if the epic quest to save the world failed? What if Evil won? And that's where this series starts in the nightmare world where the big bad can out victorious. Where the ring wasn't destroyed. These books start interesting and get better.
★ ★ ★ ★ ★
cristian n
This is one of my favorite series of all time. IMO it was written very well, has a unique story and environment, really cool "special powers" and a host of likeable characters. It is dark and gritty, sometimes brutal, but very good. You cant go wrong with this one.
★ ★ ★ ★ ★
carol golembiewski
I had never read anything by Brandon Sanderson before I read this series, let me just tell you that I was completely impressed! I bought several other of his books afterward and have yet to be disappointed. He is now an author I recommend constantly to friends who enjoy these types of books!
★ ★ ★ ★ ★
amanda dotson
This was the first "Brandon Sanderson" I read, and I was absolutely engrossed. The action, the details, the mysticism and story twists combined to make it a great read and I'm hooked on Brandon's writing now.

Highly recommended.
★ ★ ★ ★ ★
scott wells
Even if i am not a native speaker, i find it easy to get in ... I am at book # 1, so for it is great, especially Magic system that Mr Sanderson created. I am a Metallurgical Engineer, so i really appreciate the logic behind the Allomancy!!! very very clever.. He became one of my favorite author..
★ ★ ★ ★ ★
yangran
I love Brandon Sanderson's books! Definitely one of my favorite authors. I'm pretty good at predicting plots twists but Sanderson floors me every time! This series is great, I would recommend this series to anyone who's into fantasy.
★ ☆ ☆ ☆ ☆
jasdeep singh
Very disapointed in these books. The first book started out good, with an interesting premise. But then book 2 and 3 really go down hill. He should have just written one book and been done, instead of going for the now fashionable trilogy. Just doesn't hold up
★ ★ ★ ★ ★
nicole lavigne
I could not put these books down. All the characters are amazing and the magic is brilliant. It is just like Brandon Sanderson to create a form of magic I would never think of in my entire life. I don't know how he does it, every book he writes has something new and unbelievable. This guy is a true master.
★ ★ ★ ★ ★
nour gamal
I'm not going to draw out a huge review. There are many other 5 star reviews that have done a good job of that. One think I will say about this series is I absolutely love the fact that the author seemed to plan everything out up to the very end. Every twist and turn only added to the story and the entire series was linked from one book to the next and even back again. The fact that specific details were written into each book to be used into the next books was what sets this series apart from most of it's kind. Nicely done, Mr. Sanderson.
★ ★ ★ ★ ★
kathleen ruth
I loved this series, not just for its awesome, clever universe, but for the way it was completely unpredictable. I could never have guessed the ending, and as the series drew to a close, I felt this slow realization come over me as the plot lines clicked together and became one climactic whole. I've never been so pleased with the way an author finished a series. It was the greatest. Read it.
★ ☆ ☆ ☆ ☆
avani
interesting magic source
way, way to much feeler content and descriptions
the books are slow - tolstoi / dostoievski slow
hundreds of slow pages
really it's the only thing i remember of it
it was a choir to finish - and bare in mind i read warhammer omnibus novels in less than a week
★ ☆ ☆ ☆ ☆
avinash
I ordered a boxed set. (ie: Mistborn Trilogy Boxed Set.) I recieved three books in a box. The first and the last books of the series were correct. The middle book of series was not. Instead, I got a book by the same author but -not- part of the series I ordered. I'm totally unhappy with this cavalier treatment and am decidedly upset with the whole affair. I wish to put the word out to other buyers so that they will not have to go through the same thing.
★ ☆ ☆ ☆ ☆
belinda roberts
Not impressed. Having trouble caring about the characters. Too much about "jumping and pushing" and not enough story telling. Don't even want to finish this book. Have put it down and unsure if I will finish it...
Please Rate Mistborn Trilogy Boxed Set (Mistborn - & The Well of Ascension)