Harry Potter a l'ecole des sorciers (French edition of Harry Potter and the Philosopher's Stone)
By J.K. Rowling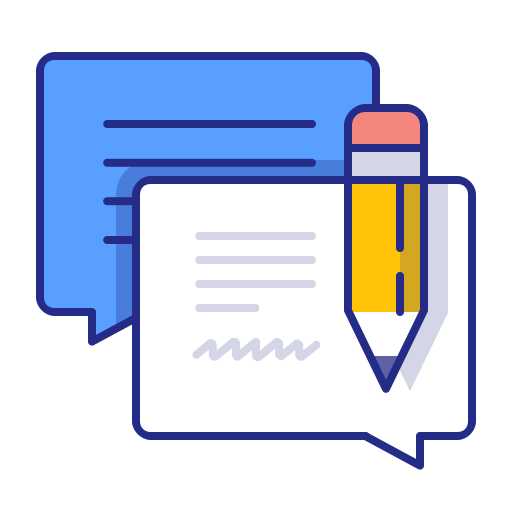 Total feedbacks: 20
★

★

★

★

★

★

★

★

★

☆

★

★

★

☆

☆

★

★

☆

☆

☆

★

☆

☆

☆

☆

Looking for Harry Potter a l'ecole des sorciers (French edition of Harry Potter and the Philosopher's Stone) in
PDF
? Check out Scribid.com

Audiobook
Check out Audiobooks.com
★ ★ ★ ★ ★
christine d
Naturally, I originally read this book in English and loved it. Having lived in francophone countries for periods in my life, I chose to pick up the french version of this text in order to brush off some of the rustiness in my grammatical command of the French language. This is a PERFECT way to expand your French if you are a beginner (as many of you undoubtedly have memorized pieces of the English text); furthermore, for those already familiar with French yet looking for grammatical review, this is also of use. The translation is perfect, in my eyes, and the names of characters, in particular, have a peculiar resonance in French that is lacking in English. They are more straightforward, to be sure, than J.K.'s latin-based names, yet I found them comfortable, and I thoroughly enjoyed this translation.

A-grade work!
★ ★ ★ ★ ☆
ascoyne
This was a comfortable story to read, with fairly simple sentence structure. The reading level is similar to that of other "dime store novel" quality stories.

Most of the vocabulary makes sense in context if your know the plot from the English version. I kept my dictionary with me because I'm careful to check all the words that seem unfamiliar. My daughter, who's more comfortable with guessing, said she didn't really need it.

If you liked reading the story in English, you'll enjoy the French version if your vocabulary can handle book length works.
★ ★ ★ ★ ★
traci
Having just finished a degree in English Literature, I've been avoiding any remotely serious reading like the plague. I've also been a fan of Harry Potter since one of my friends sat me down and told me I wasn't allowed to make snotty remarks about Harry Potter fans unless I at least tried to read one of the books. So when I decided that my post-graduation project would be to dust off my French skills, reading the French translations of Harry Potter seemed the way to go.

I was actually pretty surprised at how much I was able to understand. The grammar and sentence structure is relatively simple, and the wry voice and wit of Rowling still shows through. There was definitely a lot of vocabulary that I had to look up, but there was also a lot of vocabulary that I could pick up from the context: in particular, hibou, voler and cicatrice (owl, fly or steal, and scar). Granted, my familiarity with the series provided a bit of that context, so I would consider this to be between reading a book you have no familiarity with and reading a dual language book with the English on the facing page.

My main complaint with the translation is that some of the names were changed. I'm in book 2 right now, and I still have a hard time accepting Professor Rogue as Professor Snape. Neville Londubat is not quite as bad, but I think there could have been a better way to convey that Snape's name has certain connotations in terms of the character's personality.

Overall, I've been thoroughly enjoying reading in French, which I could not say when slogging through some of The Classics in class. The more I read on, the more I realize that I'm not translating to English in my head but thinking in French. Highly recommended.
★ ☆ ☆ ☆ ☆
tonya tolmeijer
This book is abridged.
SELLER: PLEASE INDICATE WHEN A BOOK IS ABRIDGED. BUYERS LIKE THIS.
The book is fine for what it is, and I might even buy it knowing it IS abridged, but I would like to be the one to decide. As is, it's perfect for brushing up on French. However, I would prefer an unabridged version to be honest.
★ ★ ★ ★ ★
maggie wear
Pour le prof qui voudrait aborder les difficultés de traduction, celle-ci est parmi les exemples-rêves...noms fantasques à go go, fabrications de sport avec tout un vocabulaire particulier. Le traducteur a décidé de fabriquer du côté français un vocabulaire qui n'existerait pas avant que Rowling ne l'eût inventé du côté anglais. Il n'empêche que les inventions françaises ne soient que peu réussies, et, à mon avis, peu nécessaires. Pourquoi changer, par exemple, le nom de l'école?

Si ce n'est fâcheux que de changer les noms des personnages principaux tel Snape, il ne l'est pas moins que d'éliminer des phrases entières du texte originel. Il suffit de lire la traduction côte à côte avec le texte anglais de voir la license excessive qu'a prise ce traducteur.

This is a great way to learn French (I use it in my classes), and to teach the pitfalls that translation can fall into. The translation is awkward, and at times incomplete, dropping whole sentences from the English. If you're teaching interpretation, this is a great discussion piece.
★ ★ ★ ★ ★
eric bowling
I purchased this book along with all the other Potter books in French as part of my attempt to learn French some 40 years after high school. I had read the English and Spanish versions previously and found this and the other FRench volumes to be delighful although it took a little getting used to name changes for places and characters that probably made sense for francophiles but seemed unnecessary -- unless the french language versions of the movies also had the changes.

That said, the books have been a great aid in language learning. The translations seem pretty capably done insofar as keeping the story line anchored to the original. I have seen many book translations (such as the Fernch version of The DaVinci Code) that are not faithful to the original in many respects such as cutting out dialogue and scene descriptions.
★ ★ ★ ★ ☆
ashley bookworm84
Jean-François Ménard does an exceptional job with the translation. All the major character conflicts that captivated me in English are equally conveyed within the French edition. I was pleased to note that all of Hagrid's foibles; every moment of quippy banter curtsey of the Weasely twins; and every heartfelt anxiety experienced by the young Gryffindor students translates fluently across languages. I would certainly recommend the Harry Potter series as an introduction into reading French for the French intermediate student. Overall, a very enjoyable read!
★ ★ ★ ★ ★
cosmic dwellings
The translation of these books is absolutely faithful in style to the original, it loses nothing, and it's a joy to read! Sometimes, when the English doesn't translate well, the translator made up her/his own puns, in a perfectly matching style. (The Sorting Hat is called le Choixpeau in the French books, for example.) I'd say one wonderful use of these books would be to be read by English-speaking students of French of all ages, who are familar with the English version. They will learn a lot quickly and painlessly. :)
★ ★ ★ ☆ ☆
chiya
I got this recording so that I could read along in the book to help myself review my French. I figured it would help with my pronunciation and maybe understanding. However, he reads so very fast, that I can barely keep up! Also, I don't really care for the voices he uses for the different characters. (I've heard this read in German and I loved that version, so it's not that I'm prejudiced against hearing it in another language.)

Another problem is that it is recorded in mp3 format, so I can't fast forward or rewind on my disc player.

I'm not sure I'd recommend this to someone hoping to review their French. If you have any suggestions on that topic, please let me know!
★ ★ ★ ★ ★
brigid
I love this book, the only bad thing is that some names where translated, Like Snape for Rogue, Hogwards for Poudlard, Slytherin for serpentard...I think names should have remained the same as original
★ ★ ★ ★ ★
nana
A great first book for French learners since, presumably, you already know the story! The small but creative surprises that Ms. Rowling sprinkles throughout the book kept me interested and the French vocabulary is not too hard, especially with a French dictionary installed on the Kindle for instant look-up.
★ ★ ★ ★ ☆
joan paula
J'aime le style de l'auteur, cela ne m'étonne pas qu'elle eut été best-seller, au fait j'ai regardé les films et l'envie de savoir davantage m'a poussé à acheter le livre format Kindle, ma curiosité a été satisfaite. Je m'en inspire d'ailleurs de J.K. Rowling pour me lancer dans l'écriture parce qu'en outre de faire agir ses personnages, elle les fait penser, anticiper et réfléchir.
★ ★ ★ ★ ★
eric forman
(Pardonnez l'orthographe et les accents manquant)
Ce livre est super pour nous faire rencontrer Harry Potter. Comme adulte, je le trouve tres facile a lire, mais comme parent j'apprecie que mes enfants se trouvent resolue a ecoute l'histoire au complet! On en a lu deux chapitre le jour, et ca seulement a cause que ma voix manquait si j'en lisais plus!
Bien ecrit, avec un complot mouvementez, J. K. Rowlings nous apporte facilement de chapitre en chapitre et d'aventure a aventure. Elle nous intrigue avec ses descriptions et nous nous retrouvons a en vouloir savoir de plus en plus.
Personellement, j'ai lu se livre en une journee, et puis les trois livres suivant en moins d'une semaine! Je ne peux attendre a me retrouve avec le tome 5 de Harry Potter.
Je le conseille fortement aux enfants et aux parents.
★ ☆ ☆ ☆ ☆
adam t
I'm in the equivalent of 3rd year french (advanced conversational) and found this to be a WONDERFUL read, it read pretty easily, especially since i've read it in english.

HOWEVER... the book is HORRIBLE quality. The pages come out if you so much as look at them funny. I am NOT hard on books, but just in the first reading, 10 pages pulled out. I HIGHLY recommend finding a different edition.
★ ★ ★ ★ ★
anne eliot
This is one of the best books I have EVER read in my life! Harry Potter thinks that he is normal, but untill some strange things happen, and some sort of giant walks in his "hotel" room, Harry Potter realizes that he is not normal, he is a wizard. He finds out what and who really kills his parents, and finds some new friends at his new school. But then, they discover something is hidden at Hogwarts-his school-and tries to fugure it out, before time runs out. This book has it all, it is funny, full of mystery, and smart writing. It is so good, you feel just like you are there standing next to Harry Potter!
★ ★ ★ ★ ☆
a black eyed
My item was shipped to me very quickly and it was in good condition. I wish it had mentioned in the product description that it was a junior edition but it is not a problem. Nevertheless I am very pleased with my purchase.
★ ★ ☆ ☆ ☆
kriste stevenson
...The English version of the book is great... it's a treasure. The French version is pritty dreadful and yet boring. The translater did a poor job keeping the spirit & theme of Harry Potter alive. Will hope the other books are better portaid in the French version as they are in the English one.
★ ★ ★ ★ ★
maria
I would recommend Harry Potter a l'ecole des sorciers for everyone. I chose to read this book for French class as a summer reading. It isn't hard and I learned more French words as a result. It is very exciting. The cover was nicely done too.
★ ★ ☆ ☆ ☆
john eaton
Okay, I understand that the store was probably required to not sell the kindle version of the Harry Potter books directly on their website, but the shop.pottermore.com that they directed me to is just awful! It's like they took every good, customer-friendly feature that the store has, and did the opposite. I started out eager to read this book on my Kindle, but didn't make it all the way through the process. I'm disappointed - not in the book, but in the buying process for it.
★ ☆ ☆ ☆ ☆
lyle
I ordered this book for a French speaking child of 11. I needed a gift for her and thought that she might enjoy reading the Harry Potter books. When I received the book I was shocked. It was a very slim paperback and not the book I expected. I thought it was very expensive for what it was - $13.57. I would not have ordered it had I realized what I was getting.
Please Rate Harry Potter a l'ecole des sorciers (French edition of Harry Potter and the Philosopher's Stone)