What Happened in Vegas
BySylvia Day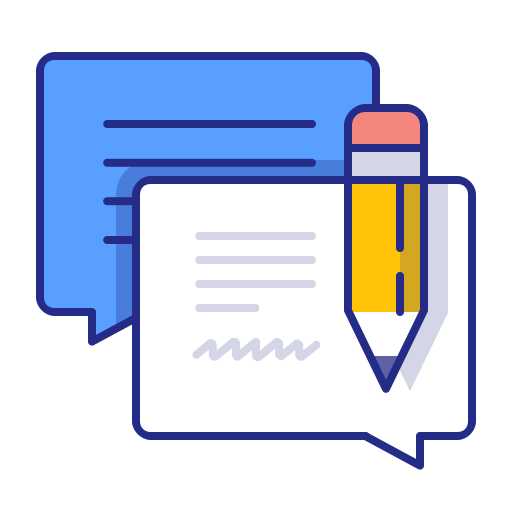 Total feedbacks:10
★

★

★

★

★

★

★

★

★

☆

★

★

★

☆

☆

★

★

☆

☆

☆

★

☆

☆

☆

☆

Looking forWhat Happened in Vegas in
PDF
? Check out Scribid.com

Audiobook
Check out Audiobooks.com
★ ★ ★ ☆ ☆
mary moreno
I'm really glad that I read a couple reviews before I got this book or I would've been really disappointed in the length of it. With that said, it was ehhhh... okay. Based on erotica and the details of such, it was pretty good (but not FSOG good). The romance factor of the short story was a little tacky to me. I've never personally experienced love at first sight, maybe others have, I'm not sure. I think it would've been smarter for Day to incorporate how he is in love with her lust, because clearly he probably doesn't even know her last name.

There really wasn't a plot to the short story. Yes, it was short I wasn't expecting to be blown out of the water but stick to SOMETHING concrete other then just trying to make peoples genitals wet (LOL- that was a joke!). I wasn't crazy about this one particular... it DID get my heart pumping for a millisecond though, which I do like.

I wont let this particular writing discourage me or sway me away from Day's work. I'm interested in reading Bared To You and the 2 others following in that particular series. I have heard people RAVE about them. I'm hoping I will be able to find it somewhere for free but so far no luck. :((

BTW- 3 stars... only because of the erotica.
★ ★ ★ ★ ★
raechelle
Months after walking away from Robin, Paul has yet to get over her. Paul and Robin's Vegas love affair had been going great until she pushed him for more. Now all he has are regrets. Paul didn't realize just how much Robin meant to him until he lost her. He has a new plan and it includes Robin but first he must make her remember why they are so great together and convince her that this time he's in it for keeps.

What Happened In Vegas is a short and incredibly sexy, erotic tale. The passion is palpable as Paul and Robin reconnect. I'm usually not a fan of super short erotic stories because they sometimes lack story but What Happened In Vegas manages to give the reader a believable and oh, so hot story!

Reviewed by Miranda
For Joyfully Reviewed
★ ★ ★ ★ ☆
malinda
This is short, but it's kickass-sexy and I guess the benefit is that I wasn't tempted to waste too many hours reading it! There's not much of a chance for story development here, suffice it to say they're both as hot as hell for eah other and they get toegther in Vegas. 100% sexual tension, followed by something more... sexual.
If you're looking for something that has that story, character, sexual tension feel, where you just can't stop reading, try
Never Understand Part One ( Johnthen Trent Erotic Romance 1)
or a historical Sylvia Day book like
Ask For It
.
★ ★ ☆ ☆ ☆
jerome wetzel
Paul was going through a rough time when he came across Robin. They met in Vegas. Their chemistry had kicked into high gear in the elevator. He wasn't looking for anything, he was just promoting his products in the hotel when he crossed paths with Robin.
★ ★ ★ ★ ★
lisa konietzko
I was expecting a novel, but soon realized I was reading two different stories. They were both very good. The first one was the best. I wish it had been longer. The second one was very predictable. I especially loved the woman's name.
★ ☆ ☆ ☆ ☆
tiffany bradshaw
I read the reviews, knew it was to be short, knew it was to be very explicit. Did not know it was going to be so dumb. Not sure of the purpose of this book, or how you could call it a book. To put this out was just "DUMB"
★ ★ ☆ ☆ ☆
christopher hart
Sorry, this was way too short. Took all of about 10-15 minutes to read this and it was like a real fast sex story. Was it erotic - somewhat. Was there sex? Yes but I like a story with it and while there was one, this book just did not impress me at all.
★ ☆ ☆ ☆ ☆
dave malone
Just not up to par. Luke warm and rushed. My expectations were high after reading various Sylvia Day reviews. I shoulda read how short this book was - 29 pages to realize there wasn't going to be much there. Yet, I expected this to be HOT juicy read. It was just not as hot as all the reviews kept saying.
★ ☆ ☆ ☆ ☆
sk tang
I love Sylvia's Crossfire Series. This was not a book, novella or even a short story. It was a ridiculous waste of time. So many authors are going to this. I do think she is one of the best writers in the erotica/romance genre, but I really need a complete story.
★ ☆ ☆ ☆ ☆
sara hussain
This is not a book. It's not even a short story. This is an article. An essay. I 'll even say it's excerpts from a book, crafted together. There is no plot, the characters have no substance. I do not recommend this to anyone. Finished in 5 minutes.
Please RateWhat Happened in Vegas