The Stranger I Married
By Sylvia Day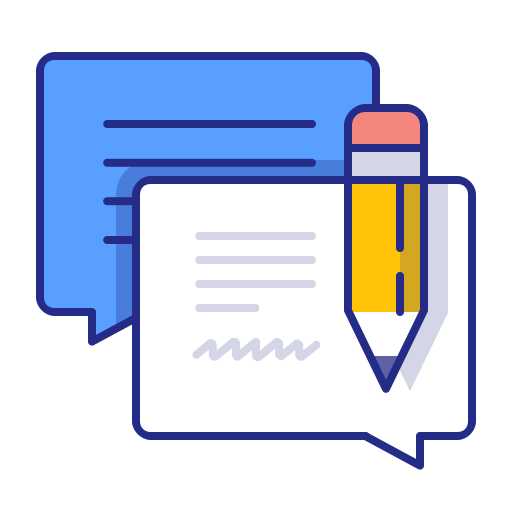 Total feedbacks: 64
★

★

★

★

★

★

★

★

★

☆

★

★

★

☆

☆

★

★

☆

☆

☆

★

☆

☆

☆

☆

Looking for The Stranger I Married in
PDF
? Check out Scribid.com

Audiobook
Check out Audiobooks.com
★ ★ ☆ ☆ ☆
melissa singer
This book ends quite well and leaves you with that "glowey" feeling that I look for in a romance. Unfortunately, it wasn't enough to mitigate the bad feelings I got from the rest of the book.

There was very little plot to this book, but I'm OK with that if it is offset with character development. A story that's just about two people coming together is perfectly fine, as long as it drags me into it. For the first 2/3 of this book I was too bothered by the negativity of their emotions and motives to be able to enjoy the story. Essentially the H wants them to have an affair within their marriage (just to sate the lust) and then they can go back to having their separate adulterous affairs. His motives gradually change but it had already ruined things for me.

I also could not dismiss the beginning. For the first 6 months of their marriage, these two are happily unfaithful to their vows. I was not able to get past that as easily as the characters did. It's a personal preference of mine that (in a romance book) marriage must equal monogamy for the H & h.

There was just too much in this story that made me feel bad, for me to actually enjoy it.
★ ★ ☆ ☆ ☆
david jelinek
I agree with other reviewers that said if you took out all the sex scenes, the book would be about 20 pages long. This is more erotica than a romance novel. I'm by no means prudish, but come on. It's like reading a porn movie script. There was a slight attempt at a plot, but the rest was graphic sex scenes. All I could think of was how many STDs were passed around with these people. And how sore this chick's vag must have been. There was also a description of "long nipples" which just made me imagine big gorilla boobs.

I was also slightly confused about why the characters got married...one moment Gerard is banging some random girl, the next he is outside Pel's window proposing. And really, he was excited about getting his childhood friend knocked up? Ok....but it's not like he was/could acknowledge it, even though everyone knew it was his and didn't care! Garrhhh! It frustrates me just reliving it through this review.

I feel like this author wants to just write sex scenes and this attempt at a plot just got in the way.
★ ☆ ☆ ☆ ☆
mostafa abdelzaher
I am a huge fan of historical romances, and I thought that's what I was reading. However, I think this book is actually erotica, so not what I was looking for. Don't get me wrong, I enjoy some hot sex scenes as much as the next girl, but I like a better developed plot to go with them. All the main characters did (as well as several minor characters) was have sex! And not just with each other! And I found the language shockingly crude, as well. Regency era lords and ladies wouldn't use that language with each other or with such frequency. It felt wholly unrealistic and distracting to the story. It took away from the enjoyment of escape to Regency London, which is a big lure for me usually.

My biggest problem, though, is that the hero basically raped the heroine (she said no numerous times, until he grabbed her and was partially inside her), yet we're supposed to equate his insatiable lust and need to dominate her as romantic. After that all they did was have sex to the point of soreness and exhaustion until they somehow fell in love. When exactly did they have a conversation that was NOT directly before, during or after sex to find out if they even could love each other?

This author is clearly not for me. I don't understand how so many people have loved this book. But the appeal of the Fifty Shades franchise completely eludes me, too, so what can I tell you? It takes all kinds...
★ ★ ★ ★ ☆
taleyak
I liked the premise of the story. Lots of drama, sex, and love. I highly recommend this book to all erotic romance readers. I gave it 4 stars because it was a highly stimulating plot, story, and interesting characters with believable flaws (jealousy, naivety, selfishness, etc). Looking forward to Abigail and Rhys' story.

I disliked not knowing who was talking sometimes. I don't know if the author did it to create mystery, but it was very confusing. I sometimes retread a passage trying to find out who were speaking or expressing a viewpoint.
★ ★ ★ ★ ★
nikzad
Two people who marry for the same reason. In historical England that is a rare gift. Four years later it seems that everything has changed. Now it appears each want something different. Is it time to end a marriage that maybe never really had a chance to begin with?

Usually at this point I tell a bit about the characters, to explain a bit more about them. Most of the time, a short blurb doesn't capture their true qualities. I really don't need to here. The blurb does a fabulous job – their sensual appetites, wicked wits, provocative reputations, and their absolute refusal to ruin their marriage of convenience by falling in love. That sums them both up to a tee. Gerard wants his mother off his back about him getting married and Isabel wants the protection that marriage grants her with her lovers. Both will get their wish with their unconventional marriage.

Four years later and everything is the same, yet different. Gerard receives a huge shock early in their marriage and suddenly leaves. With no word from her husband during his absence, Isabel carries on with her life, the life they both agreed upon. Once he returns, he is the one that has changed and now wants to reevaluate their marriage agreement. Isabel will not go willingly. She enjoys her life the way it is. Gerard will have his hands full convincing her to agree to this new arrangement.

Sylvia Day really knows how to tell a tale. I was invested in this love story from the very beginning. The Stranger I Married was beautifully written with amazing heart and passion. You could feel his pain and her determination. Even with such strong willed people they didn't stand a chance. They were both too well suited to be nothing short of a wonderful couple. This novel had it all, grandeur, blazing hot sex, richly detailed characters and a storyline that was unique. I also loved, loved, loved the extra bonus of Trenton. Isabel couldn't ask for a better brother.

Fabulous historical read with just the right about of scorching sex and a plot that was simply amazing. I couldn't put it down and if you like/love this genre, I highly doubt you will be disappointed and I would recommend it over and over again.
★ ★ ☆ ☆ ☆
madhavi singh
I chose this as a light summer read and because I wanted to give the genre a chance. The story had potential but its underdeveloped and so are the characters. I listened to it as an audio book and I have to say that the narration was the absolute WORST! I switched back to reading it because the narration was so over the top it was painful. The accents were laughable and they emphasis on certain words seemed way off the mark. Very distracting. I would have given it another star had the story been developed better.
★ ★ ★ ★ ★
brett rowlett
When London's most scandalous couple weds its not for love or money, but convenience. The widowed Lady Pelham can continue her discrete affair with her latest bachelor without the burden of an unwanted marriage proposal and Gerard Faulkner, Marquess of Grayson, can continue his affair with his married lady love and mistresses. As friends, they get along famously, never crossing the line into a 'real' marriage (no emotional/sexual relationship, which neither wants). Neither wants, that is until Grayson, shaken by a recent tragedy, disappears for four years without word. He returns a different man, not only physically, but emotionally. No longer the light-hearted unrepentant ladies man without a care. In its place is a serious gentleman bent on righting the wrongs in his life, begining with his wife. Shocked to discover this new 'man' is her husband back from his self-imposed exile, Pel resists the urges and sparks that fly when the two are near. She guards her emotions well, knowing that Grayson is the one man who can completely destroy her heart if she allows it (even worse than in her first marriage). But Grayson will not be deterred and slowly breaks down her defenses while losing his own heart in the process as well.

I have to say that I really enjoy Day's writing. Her stories are quite original; I mean when was the last time you read a historical where the herione is married AND has a paramour?. Added to the fact that the hero is completely in love with someone else in the begining of the book? I truly didn't think Day could pull this one off, boy was I wrong! And the love scenes?!?! Whew!!! I had to practically jump into the refrigerator after reading some of those! They were many of them and they were rather *well* described.

But the heart of the matter is whether or not I cared about these two characters. There wasn't much of a story line besides their relationship (no big mystery to solve or misunderstanding etc.) So Day really had to focus on drawing out her H/H. This, I believe, is her strong point. In some books I've read, authors give descriptions of the characters and we're told to just accept that he/she is this or that. Day takes the time (well really the whole book) to give examples of why the characters behave as they do (why Pel is terrified of falling in love again and why Grayson is hell bent on making his marriage a real one). This results in what I think is a book thats a highly emoitional read with well drawn out characters.

Just a really great character driven book and ......uh ....the erotic love scenes don't hurt either! ;).
★ ★ ★ ★ ☆
maryam shakiba
I am a huge fan of Sylvia Day's historical romances and thoroughly enjoyed The Stranger I Married.

Gray and Isabel get married for all the wrong reasons. Well, in the beginning for them it was for the right reasons. Gray doesn't want to be married so he thinks the best way to please society and his mother is to marry Lady Pelham. Isabel is widowed and her affairs are known. Isabel doesn't want to remarry having been burned by her first marriage. She agrees to Gray's scheme thinking that they can have the best of both worlds. She will be married to her dear friend and she can keep having her affairs. A perfect set up until Gray leaves her after two days of marriage and returns four years later, wanted a real marriage with his wife.

I loved the push and pull relationship between Gray and (Pel) Isabel. Gray is an extremely likable character. He is determined to do whatever it takes to convince Pel that their marriage should not be in name only. During the four years he was gone, Gray took stock of his life, realizing how selfish and immature he was. A more mature and self-aware Gray is hard to resist but Pel fights a good fight.

The Stranger I Married is full of great dialog, chemistry and smoking hot sex scenes. I enjoyed watching Gray pursue his wife and try to convince her that his commitment to their marriage is real. There's also a great side story involving Pel's brother, Rhys, and his infatuation with an American heiress. I enjoyed his story as well and it did not detract from Gray and Pel's romance. I would say that my only complaint is that we are only given vague information about Gray's whereabouts during his 4 year absence. I would have liked to know more about what he did and how he matured. But other than that, I loved the book.

The Stranger I Married is a wonderful steamy romance with wonderful characters and a great plot about a husband trying to win over his wife.
★ ★ ★ ★ ★
matheus
When Gerard, the Marquess of Grayson, first suggested marriage to Lady Isabel Pelham, she laughed. Yet the charming rogue convinces her that they're perfect for each other. They're good looking, they're young and most important, they both have lovers. They can enjoy each other's company without the sexual issues other marriages have. The agreement works well for them until a devastating event makes Grayson take stock of himself and his selfishness. He leaves Isabel with no warning, searching for answers.

Years later, Grayson suddenly returns to London. When he sees Isabel again, he realizes he wants more from her and their marriage than what they had previously. The years spent working himself to exhaustion have taken their toll on his mind and body, changing Grayson into a mature, somber, and sexy man. A man who realizes the jewel he has in his wife. Now, if he can just convince her of that.

In her first marriage, Isabel's husband followed the pattern of many other men of the ton, chasing women and forsaking his wife. In the process it scarred Isabel deeply. She never wanted to remarry but felt safe with the young, carefree Grayson. Yet now that he has changed, how will she handle her new husband?

Sylvia Day once again delivers a fabulous story with The Stranger I Married. The characters are fantastic, and with their strengths and flaws, Grayson and Isabel are so realistic. Even the secondary characters are well developed. I promise you'll love to hate the dowager marchioness. If you don't fall in love with the dashing, carefree Grayson, watch out for the more mature man who returns after years searching for himself! He recognizes his faults and is honest and sexy...what more could a girl ask for? As for Isabel, she is the woman we all dream of being: smart, sexy, and comfortable in her own skin. That's not to say she doesn't have her own insecurities which she and Grayson must face and overcome before they can find happiness. I really liked that the physical attraction was not immediately apparent to them but was only recognized later in their marriage. Yet once they do recognize it, boy do they act upon it!

Any fan of Ms. Day knows that she weaves a sensual web between characters that traps the reader. You'll be stuck to the pages of The Stranger I Married until the very end, falling in love with this realistic couple and rooting for their happy ending.

Georgia

Reviewed for Joyfully Reviewed
★ ★ ★ ★ ☆
rob rub
When Isabel, Lady Pelham (known as Pel to her friends), and Gerard Faulkner, Marquess of Grayson, agreed to marry, they took polite London society by storm. Theirs was not simply a marriage of convenience, but was also a means for both of them to achieve their own selfish ends. Grayson needed a wife who would anger his mother, whose love he resented, but who would not interfere with his love for another woman. And Pel will have the freedom to take lovers to her bed without worrying that they will fall in love with her and want more, because she is already married. Hurt by her first husband's infidelities, Pel wants to ensure that no man ever falls in love with her again and has the ability to break her heart. Theirs seems like a perfect union for them both, until Grayson's mistress dies giving birth to his child, and he retreats to the seclusion of his estates leaving Pel to fend for herself among the London gossips for 4 long years. When Grayson returns to reclaim his life--and his wife--he is much changed. His shoulders have broadened, his skin has been darkened by the sun, and he has a more muscular physique that indicates much hard work on his part. He also has a rigid and focused determination to win Pel, erase the farce from his marriage, and make her his bride in truth.

The Stranger I Married was a different kind of hysterical romance. It's not the story of the rake and the innocent woman he seduces, but instead both of these characters are full of lascivious intent and passionate secrets. Pel is equally matched with Grayson and will not stand idly by while he seeks his pleasures elsewhere. Furthermore, when her husband returns from his long disappearance, Pel's first instinct isn't to welcome him home. Instead, when she finds out that he intends to make her his bride in truth, she sets about trying to find him a mistress so that she can resume her own affairs. This sets the traditional historical romance on its ear, and I loved every minute of it. Grayson is a strong, passionate hero who is determined to make Pel love him. And Pel is a fiercely independent wife who just wants to live her own life. The similarities and differences between these two kept the story moving at a feverish pitch and I couldn't wait to see what happened. Furthermore, there is a subplot involving Pel's brother and an American heiress that left me more than intrigued about what will happen to them. I hope Day decides to give them their own story some day.

Anyway, the long and short of it is, The Stranger I Married is a passionate historical romance that is different from anything I've ever read--in a good way. Read it when you've gotten sick of simpering heroines who don't know how to ask what they want, and even more sick of arrogant heroes who don't have to work for anything, let alone true love.
★ ★ ★ ★ ★
chris blocker
I chose this book because I was in the mood for another one of Sylvia Day's historical romances and this one didn't disappoint!

You can read my full review and see pictures of who would be good to play Grayson if this book were made into a movie at Bec's Book Blog!

This book centers on Grayson (Gerard) and Isabel (Pel).

After being widowed young, Isabel is in no mood to get married again and is happy by herself. However Grayson is annoyed by constantly being seen as an 'eligible bachelor' and just wants to continue with a string of lovers. He feels the best solution is to marry Isabel and then the two of them can continue in their ways. It is definitely a marriage of convenience for both of them.

This seems like a good plan and while the two are married they are in different cities! All is going well until 4 years into the marriage Grayson returns, and this is when things get interesting. It is hot and steamy at some points just like Sylvia Day's other books and took me a day to read!
★ ★ ☆ ☆ ☆
wiebke
In fairness to the author, I have to say that she is a very good writer and her plot had a lot of potential. But, this book is a book of sex scenes (and no, I am not a prude) end to end with a very little plot smattered in between. If she took out half the sex scenes and developed the plot a little more her books would be 4-5 STARs easy.
★ ★ ★ ★ ★
timothy haas
I adore this novel, after I read the last page I went out and bought all of Sylvia Day's backlist and added her coming books to my the store Lists. The story of Pel and Gray is one of both passion and growth. The novel starts when Gray(Gerard, the Marquis of Grayson) decides he needs a wife who is a friend and on who will understand that his heart is lost to Emily his childhood love who is already married to someone else. Gray chooses Pel(Isabel Pelham), a sophisticated and beautiful widow, who is also his good friend. It is their solid friendship and understanding of each other that lead to their marriage of convenience, but when tragedy strikes and Gerard looses both Emily and his son in childbirth; the marriage is placed on hold as Gerard disappears.

When Gerard returns he has matured and is also more devastating. So begins Pel and Gray's rediscovery of each other. Their emotional growth and their sizzling passion for each other is what grabbed me. The story of their absorption in each other is really very HOT, deserving of two Ice cold Aquafinas.

All in all it was a fantastic introduction to the work of a very promising new author Sylvia Day. I have now joined her league of Sinners.
★ ★ ★ ★ ★
douglass
In 1815 Lady Isabel Pelham and Lord Gerard Faulkner agree on a marriage of convenience as friends in which they can continue to pursue their "outside interests". She would remain Markham's mistress and he would continue to dally with Lady Sinclair, who carries his offspring. Months later he learns from his nasty mother that his beloved Emily died giving birth to his stillborn offspring. Shocked as he loved the married Emily, Gerald flees England.

Four years later, Gerard returns to London no longer the carefree youth who enjoyed scandal. Instead he is gloomy and demanding. He informs his wife that he wants a real marriage with her. Stunned Pel prefers her freedom though his kisses are like none she ever tasted before. As Gerard seduces his wife with rough sexual encounters, they fall in love; but neither will hand the power of that emotion to the other because trust outside of the bedroom remains lacking in their relationship.

This is a fresh and very interesting regency romance that focuses on an older woman with a younger man scandalizing society when they married and more so when they fall in love. As a warning the hardball sex is graphic though well written and a major segment of the relationship that develops between this likable lead three dimensional (in and out of the boudoir) couple involves exploring sex. Sylvia Day spices up the sub-genre with her hot THE STRANGER I MARRIED historical relationship drama.

Harriet Klausner
★ ★ ★ ★ ★
jrobertus
Amazing. I think I can personally say this is her best, for the historical romance. I know many prefer her paranormal and that is why she is writing so many but I dont' read paranormal. This just had everything. The hero is to die for and I actually really liked the heroine (reminds me of the heroine of one of Carolyn Jewel's books that I loved). Just as good but maybe a close second is her, "Seven Years to Sin." This was just so good. A good plot and the romance was off the charts. There was nothing to hate about this book. I couldn't think of one aspect of this story that bothered or annoyed me and there is usually something one could find. Just the best so far. Just wish Ms. Day would start writing historicals again and lay off the paranormal nonsense. Can't wait for that to go out of style.
★ ★ ★ ★ ☆
craigary
I borrowed this ebook from the library.

Though I love the Crossfire series, Sylvia Day's historical romances have been hit or miss for me. Passion for the Game is my favorite, but I really liked this one too.

Gray and Isabel are both witty and charming, and still holding too tightly too the ghosts from their respective pasts. Their marriage was a (happy, friendly) business arrangement, but then Gray up and leaves for four years. Once he returns, having greatly matured, he wants a real marriage.

The storyline was funny, sweet and steamy. There is also a good secondary storyline with Isabel's brother and Abby that I really enjoyed.

I do wish there had been an epilogue, I thought it ended kind of abruptly.
★ ★ ★ ★ ★
patricio
Isabel, Lady Pelham, has learned the hard way that husbands cannot be faithful. Her own marriage to Lord Pelham had ended with his death in a duel over a paramour. Since then she has taken a series of lovers but it's always with an understanding that there will be no permanence, and for the time they are together they will see only each other exclusively. Inevitably, every one of her lovers has wanted more and Isabel severed the relationship.

Gerard Faulkner, Marquess of Grayson, is an unrepentant rake. He has no interest in marriage, but he's come up with the perfect plan to thwart his mother's marriage-minded efforts and keep his mistresses from expecting anything from him. Marriage to Isabel, whom he calls Pel, would solve both their problems perfectly. They would both be free to carry on with their lovers as before, but none of them would have any illusions of anything more permanent. Gerard and Isabel will have the perfect marriage of convenience.

Before Isabel and Gerard's nuptials he learned that one of his mistresses was expecting his child. Emily is already married so there is no hope of them marrying and legitimizing the babe, but that doesn't stop Gerard from being ecstatic over the news. Six months into Isabel and Gerard's marriage he receives the devastating news that Emily and the babe died during the birth. Gerard is flooded with guilt and blames himself for their deaths. The very same last night he learned of the deaths, Gerard packed his bags and left. Isabel doesn't hear from him again until four years later when he returns home. Only he isn't the same man Isabel had married, this new Gerard is older, wiser, sexier than ever, and determined to turn their marriage of convenience into a real marriage in every sense of the word. Isabel had felt safe with their marriage before. Gerard and she had been great friends and enjoyed their time together when they were first married, but adding sex would destroy everything, wouldn't it? Gerard only wants one woman in his life, but Isabel is convinced that all he really needs is a mistress. She's even willing to help him obtain one. How is Gerard ever going to convince Isabel that she is everything he wants in a woman and that he is all the man she'll ever need?

You just can't go wrong with a Sylvia Day novel. With larger than life characters, plots that steal your breath, and sex hot enough to singe the pages THE STRANGER I MARRIED is sure to keep readers up long into the night. I developed a respect for Isabel that I hadn't anticipated when I started reading this novel, but her honesty and ethics throughout this storyline touched me. Gerard did a lot of growing up during the time he was away from Isabel. He left still a young man full of selfish ideals who enjoyed the more debauched things in life. He came back with a man's body and a better understanding of what he truly desired. I loved losing myself in Gerard and Isabel's struggle to come to an agreement on the status of their marriage. Gerard has a most interesting way of helping to convince her that he can satisfy her more carnal desires. Beautifully done Ms. Day!

Chrissy Dionne (courtesy of Romance Junkies)
★ ★ ★ ★ ★
malarie zeeks
Lady Pelham and Gerard Faulkner, Marquess of Grayson, have a marriage most scandalous. Flouting the thin conventions of unions of convenience, they openly flaunt their preferences for other people in their respective beds. Not only that, but they dare to rub along well together, like rascally brother and doting sister. They strike a bargain--to never let love pollute the fine arrangement they have. Isabel has learned her lesson well regarding notorious rakes while Gerard is determined to enjoy his youth to the fullest: parties, routes, paramours and all the best inanities his money can buy. Why fix what isn't broken?

But when tragedy strikes, Gerard disappears from Isabel's life completely. Fours years after, he returns home a changed man. Indeed, it is as if he is one for the very first time. Isabel isn't quite sure how to handle the serious, almost melancholy gentleman and soon his blatant interest in her turns her set routines into more of a crush than the Ton's famous balls. Everywhere she turns, Gerard stands, cajoling, begging, and teasing her body into unraveling its will to resist him. Suddenly, life's not as black and white as she'd like it to be and she begins to fear Gerard may have found a way into her guarded heart. When she begins to bend to the sway, will he know how to keep her heart safe?

Ms. Day consistently pens storylines populated with characters readers can understand, sympathize with and grow to enjoy over the course of the book. The sensual atmosphere that is so much a part of her latest undulates beneath the surface constantly, occasionally boils over into full blazingly carnal delights and then simmers once more, teasing readers till the next exquisite encounter. Their passion is toe curling and yet at other times it is a dueling, one in which neither can fully give their hearts. At least not right away. The pacing works well throughout and there is a very interesting subplot involving Isabel's brother and a spinsterish miss. As wonderful as the writing was, I was left in wanting of more of their story. Other than that, The Stranger I Married is more than worthy to grace Ms. Day's bookshelf along with her previous installments. This is an auto buy author, a stunning mistress of sensually charged romance with characters of depth, engaging emotions and plots. Look for her next sensual historical, "Passion for the Game", coming June 1, 2007.

Reviewed for The Mystic Castle
★ ★ ★ ★ ★
sanjukta basu
What would you do if you married your best friend for the sake of convenience and then they went away, only to come back a dark, cold stranger? Find out how one woman faces this challenge.

Lady Pelham, `Pel', to her friends, never wanted to married again once her husband passed away. She would have a loving sexual relationship with one man for an extended period until the shine wore off and then she would find another man to experience the passion and freedom being a widow afforded her. Never to be ruled by another man again. That is until Gerald Faulkner, the sixth Marquess of Grayson, her good friend, someone she shares many interests with, gives her a proposal that is perfect for both of them. Yet all that will unravel in the blink of an eye.

THE STRANGER I MARRIED is the newest release by Sylvia Day. Once again, Ms. Day picks up the quill of powerful words and crafts an erotic historical with flashy characters and scorching dialogues that thrust the reader into hedonistic bliss. Ms. Day has proven time and time again she has what it takes to pen one exciting and sensuous novel after another. Her raw talent alone is gold and her writing is masterful and sinful to read. A few words come to mind when Sylvia Day's name is spoken--a legend in the making in the romance field.

Pel is older than Grayson by four years and his happy outlook on life draws her to him in a way no other has before. Theirs will be an open marriage where they both keep their lovers. After a tragedy strikes Grayson's personal affairs, he leaves returning years later a cold and hard man. What happened to the carefree and easy to smile young man Pel knew and married? How can she live with such a changed man now?

Grayson married Pel because of her musical laugh, sharp wit and frank appeal. When he returns, she is still that wonderful and sensuous woman he married. Is he changed to the point of no return? What will happen to this dashing couple?

THE STRANGER I MARRIED is an erotic historical that will transport you back in time to gaiety, grandeur, and the passions that challenged the people of that period. Giving you a front row seat to an extraordinary novel of what lengths a person of love and passion will go to find happiness and how it changes over time.

Reviewed by Janalee Ruschhaupt, 2006

Courtesy of Love Romances and More
★ ★ ★ ★ ☆
magistra laura
Rated 4 out of 5 White Roses.

Never let it be said that Gerard Faulkner, Marquess of Grayson, did not go after what he wanted in life. He knew he wanted Lady Isabel Pelham as his wife. So he married her. And even though it took some maturing on his part, he realizes he wants a real marriage with Isabel. Now, all he has to do is find a way to convince her that she wants that, too.

Isabel walked into this marriage with Gray with an understanding. They both want to enjoy their paramours without having to worry matchmakers, marriages or their significant others. So marrying each other would give them an out when one of their lovers got... well... too attached. They could both do as they wish and no one gets hurt.

That is, until Grayson disappeared for 4 years without a word and when he came back, he came back as a totally different man. This new man wants his wife. This new man wants his marriage. This new Grayson changed all the rules. This new Grayson makes Isabel feel things and that makes her husband terrifying.

~*~*~*~*~

The Stranger I Married was my first introduction to the writings of Ms. Day and now I find myself a fan. I normally don't say this but I find the need to.

This book is HOT.

Every girl, no wait, scratch that, every WOMAN, wants to feel the way Grayson makes Isabel feel. Who doesn't want a bad boy turned good? What I especially loved about them was in how they came to be aware of how much they loved each other. The moment of realization in this read was so eloquent it was stirring. Even the accompanying romance of the secondary characters of Isabel's brother and Abby added to the story's allure.

The only reason The Stranger I Married is not rated 5 White Roses is because it took Grayson four years in which he left his wife alone only to return home and say he now wants her. Four years and she just welcomes him back. Yes, many people take a long time on the path to enlightenment but it just didn't sit well with me in this story.

The rest of the story is great. Their love and chemistry, fantastic. It's just that one detail that keeps it from being perfect. But ladies, don't get me wrong. Pretty close to perfect is not just pretty darn good, it's... well, pretty close to perfect.

Hugs & Kisses,

The Lustrous Courtesan

readinghaven.com
★ ★ ★ ★ ★
laura korwa
Gerard and Isabel start out using each other as a societal safe haven but end up falling passionately in love. Their journey is fraught with friendship, enlightenment, distress and finally love. The journey is bitter sweet to the grand happily ever after.
★ ★ ★ ★ ★
carlos
I thoroughly enjoyed this excellent story. It kept me riveted from the first page to the last. Ms. Day writes with so much passion. The character development is incredible. If you're looking for a sensual romance with a strong sense of the regency period this book is sure to meet your expectations.
★ ★ ★ ★ ★
lollie
I was perusing the store this morning, looking to see which authors I enjoyed that had new books coming out. I just finished both of Sylvia Day's books, Ask For It and The Stranger I Married and since I haven't been reading a lot of historical romance, albeit erotic romance, I was really struck how much the books, especially The Stranger I Married stuck with me.

I realized today that it is the heroines in the books. They're not stupid and they're not 17 year old virgins. Although they are not old by today's standards, I believe being in one's late twenties in the eighteen-hundreds was considered almost middle-aged. I also like the fact that there are no stupid plot devices like the big misunderstanding...some may disagree with me, there are misunderstandings, but not made up ones that force the hero/heroine to be apart for half of the book.

On to the best part, the erotica...so much more realistic when a woman has sex with her partner and is experienced, than when a young virgin has her first sexual experience and it is wonderful, perfect...shooting stars, yeah, o.k. I have yet to meet a woman who said her first time was amazing.

If you like smart characters and plenty of sex...I recommend Sylvia Day.
★ ☆ ☆ ☆ ☆
bob sipes
She us just so stupid,sad and pathetic.

He leaves her for 4 years, no communication at all. He comes back and what a couple of days later she is having sex with him. Not to mention he just left the bed of another women who he did "please".

She is fine with his cheating, just like her previous husband. He makes no promise to be faithful, just sex.

It's sad people thank whores, cheating are romantic.

She is still with some one but that doesn't matter.
★ ★ ★ ☆ ☆
marinda schutte
The plot is okay but tthe book is more like a soft porn book. I believe without the sex parts the book will only for 20 pages. I hardly connect with the character but I like the potraying of the heroine and the age difference.
★ ★ ★ ☆ ☆
billie
Not too bad. I got bored In-between. I didn't understand some of the pov's of Rhys, especially since there seems to be no cliffhanger that leads into another story with him and Abby. But it was an easy, ok read.
★ ★ ☆ ☆ ☆
rupambika
Wow! This one will definitely forced me to turn on my AC (one of the most erotic stories I've ever read), but unfortunately this one will be one that I will forget all to easily.

My main complaint is this....I didn't care for either of the leads. Pel is about the "most unique" heroine I've ever come across. She is almost more promiscuous than Gray her "husband". This, while in some ways refreshing, kept me from really connecting with her character. She was far to disconnected from her emotions for my taste. Gray was also difficult for me to connect with. He went through quite a transformation and turned all his attention and libido towards Pel (lucky girl:). His relentless pursuit of her should have read as "romantic", but for me...I just didn't know why Pel was such an obsession to him. Usually I'd like to say "it's love!", but in this book, I'd have to say "it's lust".

For me...Not enough heart to go with the amount of "steam" (if you know what I mean!)
★ ★ ★ ☆ ☆
djeli
I went backwards....discovered Gideon before her other novels.

Now The Crossfire novel, Bared, had excellent sex but lacked plot. All the books I've read that we're published before Bared have boring sex but great plot. Wish the two would mingle and we could have an amazing sex filled, wonderfully plotted novel!
★ ★ ★ ★ ★
aoife
I only read a short story from this writer and liked it enough to get this first book by Sylvia Day. I loved this one. Its very well-written, explosively hot, sensual read; historically reflective and colorful. I loved secondary story of the supportive characters as well. Overall, provoking and addictive.
Please, do not expect War and Piece. This is a seductive romance novel for a rainy weekend, while your spouse is away on a business trip and you are stuck at home avoiding rain, so you can just wrap yourself in a cashmere throw and devote several delicious hours to indulge in this book.
★ ★ ★ ★ ★
amanda napier
I've been on the lookout for a great book for a while now. It seems as though my favorite authors have all hit a writer's block at the same time (amazingly enough). After getting sick of reading the same old novels over and over, you can imagine my surprise when I happened upon this book. Initially I thought the title and the premise was interesting. After reading this novel I can say that this is definitely a GOOD read. It lacks a bit of humor that I'm used to with other authors, but it more than makes it up with the character's charming personality and depth. I even got really annoyed with Gerard's mother. The side story of Rhys and Abigail was enjoyable. The novel is well-paced [~300 pages] and definitely interesting. I hope Sylvia Day continues writing more interesting novels such as this one.
★ ★ ★ ★ ★
janna grace
This books is very different from the typical romance. I didn't think I would like it b/c at the beginning, both characters has other lovers and it seemed like they both had a lot of baggage. But the story was surprisingly emotional and touching. I was expecting a typical erotica romance with more sex than feelings, but i was pleasantly surprised. I didn't think the side story about Rhys detracted at all from the book, it was a good little bonus and added an element of innocence that typical romances offer. I definitely recommend this book.

Note: After reading her Georgian Series (Ask For it, Passion for the Game, and A passion for Him) I still find this book the best. It has the most emotion and is more heartfelt, maybe b/c it is more focused on the relationship development rather than the subplot of intrigue and suspense.
★ ★ ☆ ☆ ☆
shel schipper
If you are a fan of Thea Devine or Susan Johnson, than Sylvia Day is the author for you. This book has so many sex scenes with our two main characters trying every position imaginable is a feat beyond itself. If you are looking for a juicy plot, look elsewhere.
Everyone is this book who is married sleeps with everyone. Of course the reader doesn't let us see too much of the hanky panky going on between the less than important people in this book, but we read about it in everyone's conversations.
Bella our heroine and her hero Gray have baggage but we are not overrun by it. (Bella's first husband cheated on her horribly and Gray's first love died from giving birth to his baby while she was married to someone else) Their marriage at first was one of convience, they weren't even intimate. But then Gray leaves heartbroken over the death of his one true love. He comes back a changed man after 4 years and wants to make a marriage with Bella a "true" marriage, meaning sex and more sex, and maybe love will bloom.
Bella on the other hand is afraid because Gray is so much younger than she! (She is in her early 30's and Gray is about mid twenties). She just knows he will turn out to be like her first husband, so she is doesn't want to care for him other than friendship.
There is also a nice funny secondary romance with Bella's brother and a young woman from America.
If you like steamy sex scenes with a plot that is in the background, enjoy this book!

Katiebabs
★ ★ ★ ★ ★
margaret pederson
If you're looking for a steamy, well written and wonderful erotic romance, this is it.

Sylvia Day is a terrific writer.

Lady Isabel Pelham and Marquess Gerard Grayson join together in a marriage of convenience...then Gerard has a life altering experience and leaves town.

When he returns he's a different man and Isabel is attracted to him like she had never been before, and he to her.

Gerard decides that he wants her and will get her. This is an erotic and wonderfully written story.

There is a secondary love story that's terrific too, about Isabelle's brother finding his match.

I hope there is a sequel planned, I want to read Spencer's story!
★ ★ ★ ★ ☆
svetlozara
I really enjoyed this book. Considering the limitations of the genre this story delivered a fast pace, sex was great,and kept my interest until the end. Loved the passionate Gerard and his focus on getting, and keeping his girl!!
★ ★ ★ ★ ★
brett turner
First, I have to say that normally I am a die hard contemporary/paranormal romance addict. I picked up this book on a whim, and boy am I glad I did.

This was an excellent historical romance, Ms Day's characters are real and just jump off the page at you with humor, sex and drama. The sex scenes are so well written, they reek of sensuality without being overly explicit, with just the right touch of erotica.

This book has it all, sizzling sex scenes, heartwarming romance. Very well written. This is my first Sylvia Day book to read, but it won't be my last.

I think she has converted me. I have delveloped a historical romance craving.
★ ★ ☆ ☆ ☆
lyndsey warner
So I have to admit that when I read the description of this book I was intrigued and captivated. I read a lot of historical romance and the whole concept of the heroine being a widowed woman that has a slew of lovers and actually -gasp!- enjoys sex, is virtually unheard of. So right off the bat I was interested but not sure if I was going to like it. Let's face it, we all love the common cliche of the virgin seductress that drives the hero mad with lust! Not matter how outdated and old-fashioned that type of plot is, it's what we crave and what we are used to or their wouldn't be soooo many of these type of books out there.

When I came across this story and started reading some of the reviews I was immediately drawn to it, if not for any other reason than it was just different. How refreshing! So unlike anything I'm used to reading but staying true to the romantism of a historical themed book. Boy was I wrong!!

My first disappointment was right at the very beginning. I didnt like how the author just jumped into the two characters striking a bargain and getting marrried. I guess that wouldn't have been so bad had she let us get to know the characters a little better or developed their relationship more before she immediately jumps to 6 months after their wedding. I mean show us some dialogue and interaction. I know the marriage was a farce but they were supposed to at least be friends. Then for him to take off and leave her for 4 years. 4 years and not a word?? That was a little hard to believe. And then POOF! I'm back and I want you. That concept wouldn't have been so bad had the author let the reader somehow connect with characters on some level. Which, sadly I did not. So Gray coming back after 4 years and wanting her with such intensity was stretching it a little for me.

Another thing that I didnt care for was the sex. And the sex and more sex. Sex,sex,sex....come on really? I was exhausted just from reading about it. Once again I didnt feel the emotional connection between the characters. Just mindless lust and hormones. Don't get me wrong, there were definetely some steamy parts but after awhile I grew bored when every couple of pages they were going at it like rabbits. Not to mention the promiscuity of the other characters. Everyone was sleeping with everyone else and it seemed like a contest on who could sleep with the most people! And the language was a huge turn off!! I dont need the sex scenes prettied up like some authors do but I swear I've heard less vulgar language on a porn movie!

All in all it wasn't a horrible book there just wasnt a real plot there. I feel the characters had real potential but we never got to see them for what they really were because they were to wrapped up in themselves or they were trying to hard to get into each others pants to really form a real connection other than with the baggage that each one brought to the relationship. The authors only saving grace in my eyes was the side story between the heroines brother Rhys and Abby. That story was more to my liking and what I'm used to reading.

I guess I was looking for something different and oh boy! did I get it! Now I realize I'm more of a traditionalist than I thought. I dont think I'll be reading anything else by this author any time soon. Not unless I run across a used copy somewhere. If this book is the difference between erotica and romance than I think I'll stick to the boring old virginal romance thank you.
★ ★ ★ ★ ★
carmen davis
This was a nice book about 2 people and how they change and grow after marriage. Reinforcing the very true statement that people don't stop growing. I really appreciated the fact that the heroine was string and yet still had vulnerabilities that were shown. (I really liked that she wasn't a virgin, refreshing and made the story more adaptable to real situations!
★ ★ ☆ ☆ ☆
laurie ann
After reading such great reviews, I bought this book new. However, I was disappointed, and frankly, felt a little ripped off by the price.

Essentially, the story is about two people who agree to marry for convenience, and then must come to terms with their genuine feelings for each other. From the beginning, I was frustrated with how the book glosses over a huge, life changing chunk of the characters' lives. Tragic event happens. Cut to four years later. What?! Then the hero comes back after a four year absence with the intent to woo his wife. Why does he think that after all this time apart, he's suddenly in love with his wife? I just didn't buy it. But okay, sometimes human emotions are inexplicable, so I'll just go with it...

So now I'm thinking, how are they going to stretch this courting process out for 200 pages? They were already good friends, they're married, and they're totally hot! A few potential antagonist/rivals stand in the shadows, twisting their moustaches, but ultimately, this is how the story is stretched out: add a filler secondary romantic storyline. This felt totally cheap and contrived to me.

On the plus side, the premise was touching: a smitten husband tries to win his reluctant wife's heart. Only, the hero translates "wooing" as: trying to bed his wife as much as humanly possible. There was plenty of hot sex, but a lack of character development. You have to take the author's word that her hero and heroine are exceedingly charming, because their dialogue certainly doesn't demonstrate that. I guess the hero was supposed to compensate for his wooden personality with his newly chiseled abs and great tan.

Finally, the prose was pedestrian, and the ending was abrupt. If you're looking for an eloquently told love story, I can't recommend this. But if you're looking for lots of sex without any pesky plot to get in the way, then by all means, give this a try.
★ ★ ★ ★ ☆
ana marija
My first book on historical romance. It took me a while to get used to the writing style then I started to enjoy the book more.

The best bit was the sexual intimacy between Gray and Pel. It was sensual, passionate & smoking hot. I found the sub-plot romance between Rhys (Pel's brother) and Abigal of an awkward filler but it was very steamy nonetheless.
★ ★ ★ ★ ☆
farrah
This was my 1st historical romance. I am a fan of Sylvia days books. As for this story, I felt it wa well written and kept the reader engaged. I feel that knowing a little bit more of why he left or even a chapter while he was gone would have built the relationship with him. Overall this was a great book.
★ ★ ★ ★ ★
torrey
This is my first Sylvia Day novel and it was scrumptious. The plot details have been done by others but there is no doubt this author is extremely talented. She sold the perfect blend of romance, eroticism and plot. This was a delightful story that I am sorry to see come to an end. I look forward to reading more by this author. Superb!
★ ★ ★ ★ ★
gemma
Sylvia Day comes through with another well-written and developed story with characters so interesting and passion so sensual that leaves the fan of the erotic romance wondering how it can ever get better. Isabel, Lady Pelham, "Pel" and Gerard Faulkner, the Marquess of Grayson, "Gray" are The Ton's most beautiful and scandalous couple. They marry for the simple convenience of being able to keep their paramours and lead simple lives and although they lead lives of sexual scandal with others, they are friends. These two sensual people have anything but simple lives, as they both fell in love and were hurt at a very young age and did not realize until years later that life was not as convenient and simple as it seems. When Gray's young love Emily dies in childbirth he run off and Pel does not hear from him for four years when he suddenly returns a changed man. He has spent these years at his estates taking stock of his life and growing up and discovering that he wants a real marriage with Pel. When he returns, Pel is shocked and discovers she is sexually attracted to Gray, now the stranger she has married. She has always felt he was like her first husband, Lord Pelham, her first love who hurt her deeply when he did not return her love, but instead turned to a long string of other women, leaving her by dying in a duel over one of his paramours. Gray is determined to prove his love for Pel and feels he will begin by showering her with sensuality and passion, not realizing that this only reminds her of Pelham, but at the same time, while Pel enjoys and relishes his wild passion, she wants some sign that Gray will be committed only to her. There are family characters, Gray's mother and brother, and ex-paramours who try to put a wedge inbetween Gray and Pel's relationship that make the story interesting. The secondary side love story of Pel's brother Rhys is passionate, sexy and sweet, although a bit short and should really have its own story. Overall the book is sensual perfection and not to be missed.
★ ★ ★ ★ ★
beefstu4dinner
You will enjoy this just as much as I did! It's fun, emotional, and real! She has trust issues, and she is not afraid to take what she wants, but is afraid to fall in love! He is full of himself and does not care about anybody but himself.....then he grows up and it is so much fun to watch him fight for her.
★ ★ ★ ★ ☆
joanne wisniewski
I had two reviews spinning in my head about this book and decided to go with the favorable one. Clearly Sylvia Day is not really interested in giving us a literary masterpiece. Her characters are clichés, the storyline is dubious, the side characters negligible. What she boldly offers is some very sexy scenes - not too kinky, not really innovative - but definitely a hot read. By page 60 I stopped caring about the story and characters because I knew that if I stayed the course, I will only get mad at the exorbitant price I paid for this trashy story. So I switched my approach. I let my eye drift over the pages that were outside of the bedroom and just got into the sexy parts - and frankly I had a lot of fun (and a few cold showers) reading this book.

If you are looking for GREAT stories - try elsewhere.
If you are looking for HOT sex (and to be honest, a bit of good healthy porn) - this book will do very well, I think.
★ ★ ★ ★ ☆
kayla fountain
I would recommend this to anyone who likes historical romance with a smattering of passionate sex. Sylvia Day has captured the social mores of that era perfectly. I did think the story ended a bit abruptly. I would have loved to know if there was a baby in the offing.
★ ★ ★ ★ ★
landon tallent
What A Lovely Story.....It left me wanting more!!...
Isabel & Gerard were quite the pair.
Attraction comes in different forms..you have the physical which is quite the feel..then you have the mental , which is quite memorable.
Sylvia Day is quite the writer!
★ ★ ★ ★ ☆
louisa pickering
I like the fact that Sylvia gave Pel (the female lead) a strong personality with a flawed past. Her husband with equal sins to match. I did not give a fifth start because towards the end I became bored. But it's still a good read for those searching for a period, erotica novel.
★ ☆ ☆ ☆ ☆
howard cincotta
This was so completely inaccurate of its time. This was not a Regency, this was erotica. And it wasn't good erotica because there was no plot. I couldn't believe it when I saw that Sylvia Day had written some "Regencies." But when I read this, I was disappointed.

Second, the characters are absolutely unbelievable. Almost no one acted the way these two did back then, especially having sex everywhere they went. No, the scenes were NOT hot, because they were just randomly placed, rather constantly, and have no reason or background.
★ ★ ★ ☆ ☆
giulia
I mostly enjoyed reading this book. As other reviewers mention, the plot is insufficient to support the length of the book. I had the feeling the author added the heroine's brother's story just to fill in the pages.
I had a really hard time getting past the sexual terminology - it smacked of pornography, IMO, and was repugnant to me. I most likely will skim any further Sylvia Day books at the store and not read any more if they all use similar language.
★ ★ ★ ★ ☆
marjan
Sylvia Day is my favorite author. But this was my least favorite book I have ever read of hers. Why would you believe he changed? What proof do we have he stays true? Too many unanswered questions. Still love Sylvia Day though. Worth it.
★ ★ ★ ★ ☆
marvin
It is such a compelling arrangement between Pel and Gray because we see the intimate habits of the ton reflected throught the eyes of a woman. I love this viewpoint of entering a marriage for the benefits of each part equally despite the gossips and the age difference (which Pel has to get over because she is only 4 years older than him, not 10). It is also a view from Gray about realizing what he truly has in Pel. Great read; can't wait to read more!
★ ★ ★ ★ ★
rahul singh
Loved it!!!!! A higly emotional and very well written book where the author keeps the focus on the hero and heroine. Rather than complicating the story with a bunch of sub plots, villians and too many secondary characters to keep track of.

The love scenes are graphic, but not pornographic. Very tastefully done.

If you read "romance" for "romance" not mystery,politics or suspense.... then this is for you.
★ ★ ★ ★ ★
jarita166
There is something I really like about this story - so much that I just re-read it. The female character is strong but has some emotional damage in her past, good romance with some smut thrown in. Perfect beach read!
★ ★ ☆ ☆ ☆
anie
Regency romances are supposed to be tame. Think Georgette Heyer. This book was pretty disgusting with its language. Ugh. Plot was okay I suppose but I really had to struggle to get through it. Too pornographic for my taste.
★ ★ ★ ★ ★
nick purvis
I have read other Sylvia Day novels and liked them well enough. This novel however is superb! The storyline was beautiful and the love scenes were sexy. It is the "whole package" erotic novel that combines memorable characters, unique, amazing storytelling and steamy romance!
★ ★ ★ ★ ☆
judy dubois
Good book, I wasn't sure when I first started reading it and it was placed in the 19th century, but she really pulls you in to the love story. You end up rooting for the man you wanted to hate in the beginning!
★ ☆ ☆ ☆ ☆
roshanak
THE STRANGER I MARRIED depicts two taming-the-rake routines, and it's clear Sylvia Day enjoys her heroes giving chase and pining quite a bit. The routine dealing with our main hero and heroine is mostly imbalanced and unjustified. I disliked both lead characters (Gerard/Gray and Isabel) and the soapy plotting required a secondary pairing (Rhys and Abby) to fill the pages. For an erotica, the love scenes here are just plain. Day's ASK FOR IT (**) is much better in that department. There's no doubt appearance plays a role in attraction, but I found Day's infatuation with superficial appearances even towards the end exhausting. If I didn't know any better, one big erection is as good as any other for Isabel. I had a hard time understanding why Isabel loves Grayson other than his size. Grayson pines so much throughout the second half and voices so much tender drivel for Isabel's delight, I believed him. But she really doesn't do anything to earn all that pining because she never once trusts him.

The entire story has Grayson needing to prove himself for Isabel and win her affections as if Isabel has been some chaste virgin her whole life. I found it repetitive and very strenuous to read. There's nothing there, Isabel does little more than seethe and lambaste Grayson the entire book because she believes Grayson is exactly like her first husband who cheated on her. Isabel holds it against Grayson that years ago he was "cheating" on the woman ("Em") he professed to love (who was married) with another woman. Despite the fact that both the women went into the affair with Grayson eyes wide open and knew of his libertine ways. Despite the fact that Isabel has had many paramours herself between her first husband and Grayson. Why is it that Grayson has to constantly prove himself? He was already reformed by the time he returns to Isabel after his hiatus. Isabel believes Grayson wants to sire a child off her and so Grayson assiduously spills his seed elsewhere to allay those concerns (every time). Many times Isabel thinks Grayson with other people and so Grayson must assuage her concerns there. Isabel never surrenders all of herself to Grayson because she believes him exactly like her cheating first husband. If anything, it was Isabel's mistrust and commitment issues that needed reforming. Later when Isabel changes her mind and wants children, the issue drives our lovers apart. Again Grayson needs to prove himself and chase Isabel. I'd love to see Grayson finally discover bliss with someone else after she drives him away (again). Isabel never knows she has a good thing. Let her continue with her paramours as she has been, and take your mother's advise to divorce her!

More than once, the book talks about how true love is about accepting the other person with their faults. I don't see any faults with Grayson: he's physically perfect, amply-endowed, titled, and wealthy. Arrogance, high-handedness and lascivious debauchery in heroes are actually celebrated in historical romances like they are in THE STRANGER I MARRIED (Rhys is a celebrated rake too). Hence, I don't consider these qualities all that bad since sexual experience in heroes is a prerequisite more than anything else. It's why readers of romance gravitate towards alpha heroes so much. While threatening Isabel's last paramour Hargreaves in the second half, Grayson (Gerard) thinks to himself that Isabel was not a fickle woman to leave Hargreaves for him. Which is bull because a muscled body, big erection and a quick recovery time in bed are pretty much all it takes for Isabel to submit to Grayson and ditch Hargreaves. I'd say that's pretty fickle. Sex is great [with Grayson] and she gets multiple orgasms for every one of Grayson's.

The plotting is mostly immature and soapy. Everyone in the book seeks good sex and lusts for the forbidden affair which appeals so much to women (Isabel, Isabel's mother outside marriage, etc.). You have a marriage bargain that invites both spouses to sleep with everyone but each other. Neither recognizes potential problems that could arise from such an arrangement. Then once Grayson decides he wants his wife for himself, you have these episodic jealousies and outings introduced by other characters. Twice, Isabel chances on Grayson and his former mistress Lady Stanhope (Barbara) in a compromising situation from which Isabel draws all the wrong conclusions. Along with Grayson's scorned mistress, his evil mother pose significant road blocks for Grayson and Isabel's lusty relationship with misunderstandings and misconceptions. After all of Isabel's misconceptions and misunderstandings are out of the way, there's the children issue which rears its ugly head. First, it's hard to believe that Isabel would remain childless with so many men considering the time period's inadequate contraceptive methods. Second, if she wants children so much, just pick a guy like she has previously and get a child from him! The book is so inane and soapy, it turns its attentions to a second pairing: Isabel's rakehell brother Rhys (aren't they all rakes?) and the virgin spinster Abby. Just so we have at least one pairing where there's a handsome rake deflowering the ordinary-of-appearance virgin.
★ ★ ★ ★ ☆
felito
The Stranger I Married turned romanceland stereotypes upside down. Sylvia Day created two very strong characters, who I didn't like much when I first met them. In fact I didn't like this book at first and that was from just hearing the summary. But it didn't take me long to warm up to Gray and Isabel, in fact I was hooked by the third chapter. The Stranger I Married takes two not so likable characters and make them people you want to see get their HEA.

I adored Gray (I am a sucker for a rake). I liked Isabel. Together they make sense and have that lock in key fit. It would have been better if Gray could have gotten over his annoying mommy issues and Isabel over her serious trust issues quicker. If they had kept their clothes on and hands off for a couple of minutes to have a conversation, the plot would have flowed better but the book would have ended a lot sooner.

The biggest issue I have seen in previous books by this author was the plot didn't seem to have enough 'story' to carry it though a full length novel. This has improved here. She is getting better at telling a full length story. So while this is still a little weak and does drag in some spots it is a great story and shows fantastic growth in the author's writing.
★ ★ ★ ★ ★
npeacock
Didnt think I would really like this book but I was pleasantly surprised I loved it. The love story is just not the everyday typical plot we as romance readers are used to. I found that once I started reading it was very hard to put down. Sylvia Day gives her reader what they want... A happily ever after story
★ ★ ★ ★ ★
brent smith
I JUST RECENTLY CAME ACROSS ONE OF SYLVIA DAY'S BOOKS,THEN I HAD TO HAVE THEM ALL.THE STRANGER I MARRIED KEPT ME UP ALL NIGHT TIL I FINISHED IT.ENJOYING HER HISTORICAL ROMANCE WRITINGS.WE NEED MORE!!!!!!!!!
★ ★ ★ ★ ★
karen andriolo
This was a first time read for me--I really wasn't expecting much--and WOW! I found it enchanting, amusing and very entertaining. I will not hesitate to purchase another novel by this author! It was subperb!
★ ★ ★ ★ ☆
claire fun
I thought the was a fun witty read. The characters were honest and sexy. I did get a little confused at the begining about timing, I had to go back and re-read to figure out they did actually get married. Maybe it was me and I was tried but that was confusing. Otherwise loved it.
★ ★ ★ ★ ★
ollie ollie
I love Sylvia Day and this one is just as good as the rest. The only bad thing is at the end of this book it left me wondering what happened to some of the key players in this one. Over all though I loved it!
★ ★ ★ ★ ★
kathrine
Romance and healthy sex without the need for heart wrenching stupid drama. Finally the protagonists manage the climax (lol) without acting stupidly. They "use their words" to negotiate the relationship. How novel!
Please Rate The Stranger I Married