Help and Healing for Mothers of Estranged Adult Children
By Sheri McGregor M.A.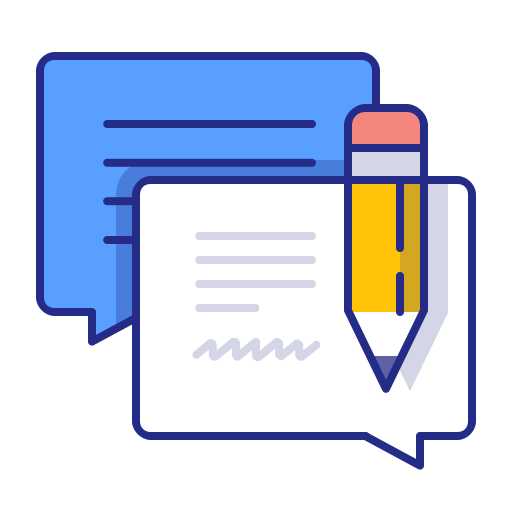 Total feedbacks: 96
★

★

★

★

★

★

★

★

★

☆

★

★

★

☆

☆

★

★

☆

☆

☆

★

☆

☆

☆

☆

Looking for Help and Healing for Mothers of Estranged Adult Children in
PDF
? Check out Scribid.com

Audiobook
Check out Audiobooks.com
★ ★ ★ ★ ★
kimmie brown
This book was so helpful to me as I tried to make sense of estrangement from my daughter. I had spent one and a half years trying to muddle through life's responsibilities while processing a crippling and profound grief. The author has so many helpful perspectives and good advice for not only getting your life back on track but also beginning to feel joy again despite the loss.
★ ★ ★ ★ ★
yasmeen el khoudary
So glad I found this book! It validated my already made decision to move on after years of emotional pain and countless attempts to mend relationships. All the advice online predominately points to the parents as responsible for estrangements always stating that it is there job to hang in there with countless failed attempts. This is never easy but for the first time in my 67 years, I am finally living life for me. It's not easy and the pain will always be there but Sheri McGregor gave me encouragement and the tools to move forward and live my life.
★ ★ ★ ★ ★
laura5
This book was very helpful. I think the biggest reason it was so helpful was that it lets the reader know that this estrangement is so much more common that you might think. When you're in the middle of it and it's happening to you, it's easy to feel like you must be one of the very few this ever happens to. But when you read the book, you find out that it is more common than you ever knew. There are plenty of other parents going through the same thing and feeling the same feelings you feel. That helps tremendously just to know that. Then the advice Sheri gives you on how to deal with the estrangement is so helpful. She gives you suggestions but realizes that not one approach is going to work for everyone. Each parent will have to figure out what feels right to them and works the best for them. But you will find that you can go forward and live a happy life regardless of the estrangement. It is unfortunate, but we who are estranged can all learn to go forward and live happy, content, productive lives.
★ ★ ★ ★ ★
nidhi dhaliwal
This book was written in a manner that the reader knows, beyond any doubt, that the author has lived this situation and so effectively articulates every emotion, every thought, and every phase of the incredibly painful journey toward healing. I found this to be the most effective tool I've found to address the situation thousands of us are experiencing. I am VERY thankful to Sheri.
★ ★ ★ ★ ★
krista guenther
Thanks Sheri McGregor for addressing our variety of feelings and our rolller coaster life after being cut out of our son and his family's life. I highly recommend this book for anyone seeking understanding during this nightmarish journey.
★ ★ ★ ★ ★
cera y
Excellent book. Really helped me to heal and go on with my life. Very insightful and full of practical ideas to move forward. Best book I have read on this sensitive and painful reality of many of our lives now a days.
★ ★ ★ ★ ★
jayne wilson
This book has given me strength and courage . It helped to enable me to cope with my adult son's seven years of abandonmnt. Her similar shocking experience showed me how to be strong. She enlightened me to know that there is an epidemic in society causing over 9,000 parents who are living with broken hearts also. It helped me to understand that it is not my fault and I did nothing wrong. It revealed how selfish,cruel, heartless, and ungrateful these individuals are. She explains that there is often a third party who supports and allows this to continue, rather than be one who is in a position who can make peace. She also suggests that such a person who can dole out such punishment to his parents who raised and sacrtificed so much during their growing years, can and most likely need psychological diagnosis. Though I will not ever feel content, this book helped me to heal and taught me how to live my life without my son. Parents of all ages are undergoing this treatment. I, however, am soon to be 89yrs old and can't conceive that the child i created to be a successful man is now totally unconcerned about my welfare, nor does he care whether I am still alive or dead. I believe I have gone through all the stages of grief to anger to acceptance.. Though the door has closed with this paricular child, it opened for me being able to enjoy my other two children. They are attentive to me and show me their love and help monitor my life. I thank God every day for this blessing.
★ ★ ★ ★ ★
mika
This book is a marvelous tool to help you overcome what is becoming a more "common" phenomenon in our society. It is a tool in your tool belt for pulling out when you can't seem to find the understanding, compassion or non-judgmental love and acceptance you need after enduring such a heartbreak. I definitely recommend this book.
★ ★ ★ ★ ★
vida salehi
This book is validating and comforting. I have searched for years for something like this. I applaud Sheri for her courage in not only speaking the truth of her situation but also seeking out others and wanting to help them. Too often people without experience in estrangement blame the victim and act like it could never happen to them due to their parenting skills. It is very hurtful and shameful to be denigrated that way, so we suffer in silence.
★ ★ ★ ★ ★
ronny rpo
This is an EXCELLENT BOOK for any parent living with a child who is estranged from them! Offers help, advice, and insight with a lot of practical advice and information. This is the first book I've read dealing with this topic where I feel the author truly gets the pain of being excluded from an adult child's life when you, as a parent, have not done anything to deserve it! Our son married a very insecure, controlling and immature girl who has effectively cut us out of our son's life as well as that of our two grandchildren's -- there is so much pain involved with this, not understanding how our son could behave this way and let his wife control his life like this -- that this book finally addresses our pain and helps us to understand how important it is for us to finally just 'let go' so we can move forward. I highly recommend this book for any parent in this situation!
★ ★ ★ ★ ★
wendy robertson
I had just finished reading Estrangement of Parents by their Adult Children, Sharon Waters. It is more of a psychology "this is an epidemic, this needs to be investigated" book. Without answering the next question of - now I get it, what can I do? So both are needed, and both are excellent in what they do. I was shocked at how common this was from Waters book. I was shocked we know its common but the causes (suggestions made but not known for sure) are not being studied. The fact is that estrangement is often permanent (sadly), so you need to deal with this on a different level instead of hoping (for me its already been 10 years!) she'll miraculously come back to the happy-go-lucky child I knew, hugged, kissed often. Time to stop walking on eggshells, being so so careful with every conversation so it won't set them off, feeling like your concept of what your life was like with your child may be wrong. It wasn't. YOU were not a bad parent!
So now that we know its common & we need to quit waiting for it to change, what do we do? How do we get through this sadness, guilt, anger, feelings of betrayal, missing them and the kids? This is the next book that helps you get back on your feet, regain your own life and momentum with a variety of great suggestions.
★ ★ ★ ★ ★
yuri
The author truly knows the heart and soul of estranged parents.This book is filled with compassion and wisdom. It is a bible for all estranged parents. It is the go to book. A must read for all parents who are on this journey filled with intolerable pain and the question we all ask ourselves why!!!!
★ ★ ★ ★ ★
dorothy loth
This book has helped me tremendously to understand this situation and how to cope with it. It just has been a Godsend for me. I can't praise Sheri McGregor enough for the thorough research on the topic and the valuable advice. It really has changed me and saved me. Thank you!!
★ ★ ★ ★ ★
katelyn summerhays
Fabulous book that has helped me overcome the guilt that I have never deserved in raising a daughter who I was very close to for so many years, who selfishly wrote me a hateful letter in my old age because of her sibling rivalry, jealousy, and her difficult marriage to a very condescending man.
★ ★ ★ ★ ★
ondrej
This is a great book. It's an opportunity to validate your experiences and realize that you are not the only one dealing with this devastating issue. Three cheers for Sheri and her willingness to help us all down this miserable path.
★ ★ ★ ★ ★
bassim abbassi
I wish that no one ever needed this book but those of us estranged from our adult children know all to well the emotional devastation it causes. Sheri's book was like a life line for me (as too was her website--full of wisdom). Only someone who has experienced this themselves can truly understand what we go through and, sadly, Sheri does. Her gentle approach and words full of kindness and encouragement will make you believe that you will somehow survive this. The exercises at the end of each chapter are excellent and crucial to providing a practical approach to the healing process. (While I admit that they sometimes force me to take at look at my situation when I'd rather not, they are infinitely rewarding so I highly recommend doing them--just go slow if you need to.) I'm at the beginning of this journey but, thanks to "Done With The Crying", I'm starting to see light at the end of the tunnel!!
★ ★ ★ ★ ★
suzierussell
This is a very helpful, well researched and presented resource for estranged parents. It has exercises that the reader can complete and concrete steps to help parents move forward. I know I join many who thank Sheri from the bottom of my heart!
★ ★ ★ ★ ★
nefret
My ex-wife took my son and daughter out of state without my permission and proceeded to poison them against me. As adults they still want nothing to do with me, and refuse to allow me to see my various grandchildren. Sheri McGregor's "Done With The Crying" is a book I wish she'd written 15 years ago. It would have a) let me know I was not as alone in the trauma as I thought, and b) that healing and recovery actually IS possible. This great, detailed, and insightful book deserves SIX stars.
★ ★ ★ ★ ★
antoinette
This book is AMAZING!!!!!! My youngest son has been estranged for a few years now (with, a brief \"reconciliation\"). I had always been a person to overcome pain and to move on... I found, in this situation, I was unable to do so..... THAT IS.....UNTIL....I READ THIS WONDERFULLY AMAZING BOOK!!!!!

If you, or a loved one, has been, or is estranged from their adult child(ren), this is a MUST READ!!!

It did not make me sad while reading it... It provides facts, points of view, tools, exercises, and the very important realization that if you find yourself in this situation, you are certainly not alone!!! It truly has given my life back to me!! I am thankful for Sheri McGregor, the author, every day!
★ ★ ★ ★ ★
jessica williams
This book helped me move forward after being devastated by my sons estrangement. I know longer feel so alone and the tools that were given in this book to helped me realize there was a way out of the pain that was dragging me down a dark hole.I'm not falling apart everyday and for the first time I"m not blaming myself. All parents who are going through this terrible estrangement with an adult child should definitely read "Done with Crying". Great Reading!
★ ★ ★ ★ ★
myrte
I am so thankful that I found this book. Sheri explores the tragedy of estrangement in a very complete manner with exercises and resources throughout. The book is written for mothers (and fathers) who are searching for answers, looking for comfort, and seeking practical advice. Sheri shares her personal experiences as well as interviews with many other rejected parents. I would like to sincerely recommend this book to anyone who is sad, hurting, and searching. It is inspiring.
★ ★ ☆ ☆ ☆
shianna mc
The content of this book could be very helpful, but I can't stand to try to read it. I'm so disappointed. The quality of the printing itself is TERRIBLE. It has splotched letters, kind of like a home printer set on "draft" quality. It's so distracting, because there are messy or faded letters on literally every page. The index with italics and numbers is even harder to read. I returned the first copy I received and ordered a replacement. It is the same. Obviously the the store stock is from a bad batch. I've written to the publisher and received no reply to date. This paperback was nearly $20; I think that should be adequate price for a good quality printed book.
★ ★ ★ ★ ★
julie nelson
If you are confused by your children's attitude toward you, this book can help. Whether you are completely estranged or in a to and fro relationship, Sheri McGregor can help you make sense of what's happening and give you ideas on how to cope and move forward. You can rest assured, you are not alone.
★ ★ ★ ★ ★
afnaldi syaiful
I have read a number of books on this topic and bar none this is the best. Mom's of estranged children (and Dad's - though this is primarily geared toward Moms) can come to this book and find hope, encouragement, and perhaps a brighter future than they imagined. It is an incredibly difficult topic and is handled with grace and compassion by the artist. I am grateful for having read it.
★ ★ ★ ★ ★
kimmah
Sheri's book is an excellent tool in helping to heal moms and dads from the pain caused by an estranged adult son or daughter. The self reflecting parts really helped me understand THIS IS NOT MY FAULT! There is a wealth of helpful information and testimony shared in the book. Actually, this is a book that you can read more than one time. I'm now gaining more knowledge from reading the book for the second time.

Hats off to Sheri for the book and her website!
★ ★ ★ ★ ★
prasun raj
I am a parent in this situation, struggling with the shame, and feeling alone. I had finally started to search for some support, and found this book. Now I know I am not alone and feel validated. Shari has shared from the heart, and provides so much awareness, with positive steps towards acceptance and moving forward with life. Thanks so much Shari !!
★ ★ ★ ★ ★
alex mcchesney
This book is worth every penny! So good to know we estranged parents are not alone in our pain. Sometimes we just put up with it way too long when we need to just get on with our lives. Great ideas for moving forward and getting past the crying. This book has changed my life. I'm done trying to make things right and prove my love. No more walking on eggshells. This is a good investment!
★ ☆ ☆ ☆ ☆
cheryl gibbins
The copy of this book is totally unacceptable. I am very dissatisfied with the quality of the printing of this book. The company that published and printed this book should be put out of business. I am even more dissatisfied that the book was fulfilled by the store.
★ ★ ★ ★ ★
jovita
This book was exactly what I needed in trying to find a way to deal with the estrangement of my adult son. This has been the most painful and perplexing experience of my life, and the book offered practical advice.
★ ★ ★ ☆ ☆
jessica mckenney
The print quality of this paperback is disappointing. Fuzzy text and blotchy print. I would hope you could provide a better print quality product. Two stars for print quality.
I found the message of the book meaningful. Four stars regarding the books message.
★ ★ ★ ★ ★
linara
I highly recommend this book to every parent who is living the nightmare of having an adult child blindside you by cutting off all contact. Her stories, advice and reflection exercises were as if she were walking along side me during what is the most devastating time I've experienced. Each chapter addressed each stage of my journey and helped me calm the chaos that had consumed my every waking moment. She gave me the tools to reclaim "me" and regain my worth. Thank you for writing this book!
★ ★ ★ ★ ★
lina suarez
This book was so helpful in understanding that we are not the only parents in the world with this problem. It was helpful and healing. We still don't see or speak with our son and that is heartbreaking, but at the very least we know we did right by him and he choses to be absent. Thios book helped us see that. I would give it to any parent who is suffering.
★ ★ ★ ★ ★
meltem
I ordered this book and read it in one day (yes, my eyes were tired!) but I was desperate for the information, understanding and comfort that this book gave to me and my husband. We have five wonderful children, all college-educated and talented, but our firstborn adult twins have taken paths away from the way they were raised, and we are estranged from both of them, their spouses, and our four grandchildren. The youngest grandbaby we have never seen nor held, and they live 18 miles away. To say we are heartbroken would be a terrible understatement. But with support from our church, friends and family, as well as drawing even closer to each other (we have been married 38 years), we and our three younger children are close and happy, and moving on with our lives. This book literally will save your broken heart and your sanity, and I have purchased/recommended this book to other parents as well as clergy and my therapist. Thank you, Sheri!!!
★ ★ ★ ★ ★
soozie bea
There's comfort, encouragement and sound, insightful advice in this book for everyone finding themselves estranged from an adult child. Regardless of personal circumstance, you can only benefit from reading it, ticking the boxes, filling in the blanks and practising the exercises. This is a practical guide to surviving the horror of rejection as a parent, and taking the first brave steps of moving on. THANK YOU, Sheri McGregor!
★ ★ ★ ★ ★
heidi van ry
Great Book for those of us struggling with an adult child who has chosen to not make their parents a part of their lives. A lot of information, but what strikes me the most is Sheri saying often that we parents who are going through this need to "take care of ourselves", and understand that every parent who is not going through this does not understand it, but it's OK that they do not. It is what it is, and leave it at that.
★ ☆ ☆ ☆ ☆
shane charles
I was very excited to order this book as I needed some guidance. Instead I was very disappointed. Ideas scattered and repeated. The font is small and smeared, bold on some letters, some not- on the same word, which is very distracting. How do I get my money back?
★ ★ ★ ★ ★
noah pan
Sheri McGregor's book is a must read for all mothers and fathers going through the shocking and heartbreak of having an estranged adult son or daughter. It becomes a daily read helping and understanding a Mother's pain. I have recommended this book to some friends with estranged adult children, and they too have become attached to every word in Sheri McGregor's book. This book has been a life saver for me, and I know it will help others in their agony of wondering what has happened to their beloved children to act this way.
★ ★ ★ ★ ★
andrea mckenzie
This book spoke to me loud and clear. After so many phone calls unanswered, humiliation, and outright rejections from my adult daughter, I was "done with the crying". I saved all the beautiful cards, letters, and poetry books she gave me over the years, including an essay she wrote in high school that I was the person she admired the most. I have read them over and over. She is now 46 years old and has cut out many family members over the years. Maybe I should have seen it coming, but it has cut me down to my lowest low at times. This book helped me say "no more". Had to close the door, but will never lock it. Come in anytime my daughter, I will always love you.
★ ★ ★ ★ ★
mrigank
Thank you so very much Sheri McGregor for all the research and work you put into helping parents like me to cope with children who have rejected us. Thank you for your book and thank you for your support groups. You have given me tools to let go of things I have no control over and to work towards moving on for a more fulfilling life. I found this book (or it found me) in the nick of time. I am very sad that so many parents are suffering in this way but it helps to know that I am not alone in this heartache. I thank you from the bottom of my heart.
★ ★ ★ ★ ★
sally moore
This book has been and will continue to be like bible for me. Some of her examples were word for word what my husband and I have experienced with our son I cannot thank Sheri enough for writing this.
★ ★ ★ ★ ★
mandy irby
When my adult child estranged from me I was devastated! I never saw it coming, not in a million years. I was at a breaking point and I knew I needed help, I searched the Internet and I finally came up with this book. Doing the exercises helped me work through my pain. My feelings of abandonment where eased by reading the stories of others that have gone through it; I realized I wasn't the only one this has happened to. The research and stories on continuing to try to contact my adult child or not gave me the tools to decide what to do in this area. I'm so thankful for this book, for Sheri's research and her time in publishing this book. It has saved my sanity and has given me hope to continue to live a full life with or without my adult child.
★ ★ ★ ★ ★
andrew grimberg
COMPLETE THERAPY COURSE IN A BOOK

If this book cost $100 it would still be a FANTASTIC bargain. It contains a complete therapy course you can do at home to help process the myriad painful thoughts and emotions suffered by estranged parents. It has an interactive format. Throughout there are helpful questions posed for self-reflection and introspection, along with spaces for the reader to write in their own responses. The author, Sheri McGregor (hereafter to be called "Ms. Sheri"), makes a sincere effort to encourage the reader to get the most benefit from the book by participating in this valuable interaction.

Ms. Sheri is the exact perfect person to write this book because, in addition to her background in psychology and counseling, she also has personal experience with estrangement. Additionally, she has put an enormous amount of research into this book, and she covers the subject in impressive depth and breadth.

The tone Ms. Sheri takes throughout the book shows clear respect for the reader -- she knows/trusts/believes that you are a loving parent who has always tried to do your best! She never TELLS you how you should act or what you should feel. She lays out diverse examples of ways that other parents have handled situations in order to help the reader "try on" ideas and see what might fit for themselves. She gently encourages the reader to try small steps, always with the assurance that you are free to change your mind and go in a different direction. She writes, "I'm a firm believer that we each know what's really best for us." Gotta say, I love the way she debunks the "experts" who so freely dish out advice -- that was reassuring.

This book came into my hands when I really needed it. I set myself the goal to read it cover-to-cover and to answer the questions. It's been a hard journey, but a very worthwhile one, taken every step of the way with Ms. Sheri walking beside me as a supportive, caring friend. I wish to express my deep gratitude to her for all of the hard work she put into this most valuable and helpful book. THANK YOU Sheri McGregor!!!
★ ★ ★ ★ ★
jennifer risley
Excellent book for mothers who have lost a relationship with their son especially as a result of the daughter in law. Reading other mothers' stories help with coping by realizing we are not alone and it's nothing we did wrong.
★ ★ ★ ★ ★
maya rock
This book has helped me a lot. While I still have bad days, they are getting fewer and I think it's because of the information I learned in this book. I'm not alone!

This book was so good for me I bought a copy for my sister.
★ ★ ★ ★ ★
jody bloom
A very good book to help people who like myself are estranged from one or more grown children, it is helping me to face this issue in my life, even confirming that, for the most part, I am handling this well, not a cover to cover fast-read, it's like a text book, have to read it a little at a time, to get the most from it!
★ ★ ★ ★ ★
alden conner
Contrary to the sarcastic five star review which predates this review, I found this book to be wonderfully encouraging! It has practical advice and is written in a very helpful way. I think the previous reviewer's tactic of giving 5 stars to an obviously negative review speaks quite a lot about his charachter. Ignore his vitriol...the book is great! You will find practical ways to rebuild your life after you leave unkind or abusive adult children behind, and living as you always have...with love, integrity and honesty!
★ ★ ★ ★ ★
sabine
One of the very very best books on living through estrangement I've ever read. As a mother of 2 estranged adult children, I can relate to this authors words so well. A must read for those of us struggling to live with estrangement.
★ ★ ★ ★ ★
rodney strange
Very good information and real help in adjusting to this type of problem. Good advice on a self study and I like the option of writting in my own thoughts in my own book. Will keep as a reference book.
★ ★ ★ ★ ★
lee curnow
I have lived through this and am now FINALLY on the other side and moving forward. Is it hard? YES! Do you ever give up hope? NO! It is an excellent book for those new to the situation. A mentally abusive child is NOT acceptable. My Lord has carried me through and is guiding my steps. Yes, you CAN survive.
★ ★ ★ ☆ ☆
leslie morgan
This was recommended by a friend. It was somewhat helpful to learn that there are others in the same boat, but I believe I was a little further along in the healing process than the intended audience.
★ ★ ★ ★ ★
sanalith
Message: The book was the same as my self-talk had been about the estrangement I have with my adult female child. It's been a decade of loneliness, pain, dejection, questions and struggles. Sheri's words validated me as the person I know I am: fun, loving, caring, intelligent, pro-active... Love her usage of words which convey her caring, concern and kindness for herself, her estranged son and us readers.
This book will help you along this road of estrangement. You'll find you're not alone in this trial. It'll help guide you in finding yourself again.
★ ★ ★ ★ ★
courtney kleefeld
I purchased this book as a Christmas gift for a friend who is estranged from her adult daughter. My friend cries all the time and none of us, including her husband, can help her with the deep hurt she is feeling. I know she will cry her way through this book but hopefully some message will reach her to not let this destroy her life. Before wrapping I glance at several pages and it seems well written. I did buy this because of the good reviews and am praying this well help this mother whose heart is broken.
★ ★ ★ ★ ★
keith koenigsberg
My sister-in-law recommended this book to me after both of our daughters rejected us for voting for Donald Trump. This led to them rejecting everything we believe in, and condemning us for things we never did. While the pain and even resentment are still there, it is helpful to know we are not alone. We are moving on.
★ ★ ★ ★ ★
catherine murton
Mothers day was a Tsunami of pain so I ordered this book the day after. I could not wait for the Kindle edition. I am glad I ordered it. I am almost finished and it is full of tips and exercises to move you forward in the process what ever you decide to do individually . This book is designed to go at your own pace and to develop your own coping practice skills for daily living. This is more than a self-help book it is a recipe for how to move on into the life you want to have.
As Mom's we have recipes for how to cook? Well, this book is a recipe for how to live.
★ ★ ★ ★ ★
avraham
This book has given me the tools I need to move forward with my life after the loss of the relationship with my much beloved daughter.

I will forever be grateful to Sheri for having the courage to share her experience. I have been stuck in limbo waiting and hoping for my daughter to want a relationship with me. After reading Sheri's book I am able to wish my daughter well and move forward. I am now choosing to give myself the gift of freedom from myself imposed prison.

I highly recommend this to my fellow imprisoned parents.
★ ★ ★ ★ ★
brad voth
If you have been hurt, rejected, abandoned or are estranged by your adult child/children and need help and healing to get past the pain and move forward with your life, then Sheri McGregor's book 'Done With The Crying' is by far the best and the most compassionate and comprehensive books to date on the silent epidemic of mothers and fathers who have faced abandonment or estrangement of their adult children. The author has masterfully included her own painful experience as well many accounts of mothers who have experienced the trauma of being rejected by their adult children; and she has shared many helpful coping and healing strategies to lick and heal the wounds in this exquisite book. Her extensive research provides valuable information in understanding the many root causes, reasons, and cultural shifts for the parental abandonment or estrangement of adult children. You will also find that in so many cases the parents were normal, loving, nurturing, supportive and generous human beings who, in spite of all their best caring efforts, were later rejected and even verbally and/or emotionally abused resulting in one of the most painful experiences of a parent - the cruel and willful abandonment by their own off-spring. 'Done With The Crying' is a profound study on this silent epidemic that can truly become your best source of learning from the author's and many other parent's personal experiences, so that you can come to a place of inner peace and acceptance of this new reality, and be able to find new hope and meaning in your treasured life.
★ ☆ ☆ ☆ ☆
cristybutit
I was really hopeful in this book when I purchased. I have been going through a horrible time. But the author continually tells tales of incidences regarding her own son in far too much detail and length. It soon got to the point where it felt like we were there for her to regurgitate her detailed events rather than her offering us anything of value. I even grabbed a chunk of pages and opened midway into the book and yep....we are still telling Dan stories. I plowed through it tho. It had moments I thought were promising advice, but maybe only a paragraph or two.
I also felt the lack of mention of believing in a higher being, as in God, left out a major aspect of possible healing and help. Praying for your estranged child, and others praying for you can be of huge benefit and should've been mentioned for a book such as this. Even Atheists, agnostics, might find value in having friends just "keeping you in their thoughts" as very comforting and this element of healing important.
I am estranged from my daughter going on six months. I never saw it coming in a million years. My family are in disbelief. If it can happen to us, it can happen to anyone. We were very close and did so much together. I've been broken hearted since. I do recommend finding a good therapist who listens and you are comfortable with. Took me a couple tries before I got it right and found someone who wouldn't spend the hour talking about themselves or patronizing or ridiculous over charging for services.
Make positive changes in your life and in your health. Get out and walk or jog even if the thoughts still constantly roll through your head. I had to change her bedroom around, repaint it, and change other triggers in the home that deeply reminded me of her. Even getting rid of pots or pans we used to cook with together and bought new ones, affordable at Marshalls. Removing the triggers help even tho you wont be able to remove them all.
I wont give up on the hope she will return, that's what mothers do, and I don't feel that is denial, but as long as she is out there, I can hope from time to time she will wake up and come home. That is the only thing that makes this different than a death because the pain of losing your adult child is like a death but we have hope.
**UPDATE**I have reconnected and reconciled with my daughter as of 03/23/2018. Things are changed in some ways, the trust is hard to regain, but the heartfelt love is still there for
Both of us. I want to tell you a couple of things. Sorry if some didn't care for my review of this pretty useless book because I gave advice in my review. A "put my money where my mouth is" approach rather than just a rah rah cheerleader family or friend of the author, or some one who couldn't read the font. My advice in my review was based on the input of many people. First of all estrangement between parents and children has become very common. Children today are less about old school respect for parents and elders, and more self involved. There isn't as much loyalty to family, so don't beat yourself. Drop the guilt too. Don't feel guilty. That statement might bring you to tears, it did me the first time my therapist said it to me. Also, you have to decide if you just want to be right, or do you want your child back in your life? You HAVE to swallow pride and ego. You have to accept this, if you fight for "your side", your ego, it wont work, you will sacrifice everything you deep down want back. You have to find a way to make amends. Save all your truths and hurt for your close friends but keep from arguing it with your child. Please read When Parents Hurt, by Joshua Coleman, his advice along with a great family therapist, helpful supportive friends and family got us where we are today. I am writing this because I know your pain. There is hope. Back to this book, I wonder if the author of this book has reconnected with Dan yet? I squirmed reading this because it felt as if a betrayal to Dan. As if the author wanted everyone to know her side but Dan not heard, exposed, and treated as being unfair. And she profits from him as well. I'm sorry but this book offers nothing of value and truly more just rechewing cud of her estrangement, no repair.
★ ★ ★ ★ ★
njohnson
Reading this was a tremendous help in healing from the pain of estrangement. I recommend it without reservation.

This book is an in depth perspective on a phenomenon that is breaking hearts and ruining lives. It provides invaluable insight and promotes healing. I found the questions in each chapter very therapeutic.
Low quality people love things or attention. High quality people love other people. Their actions show it.
Self-obsessed, arrogant, emotionally immature creatures who rationalize silent treatment are character disturbed. Dr. George K. Simon's work is worth more than a glance, if in depth analysis is desired...
Don't wait to fully live your life. There is life beyond parenting. There are a million ways to grow and share all that's still within you. Take care of you!
★ ★ ★ ★ ★
jennifer o sullivan
This book changed my life. I have been going through estrangement from not only my son but more recently from more of my family. I realize now how dysfunctional my family is and has been. I can not change the past. It was the path given me by God. I can only change myself and how I look at myself and others. This was truly the best book I have ever read.
★ ☆ ☆ ☆ ☆
mary joy
Second replacement copy of the same book, ordered NEW has the same problem as the original copy: very poorly printed with globs of ink smudging several of the words on each and every page I've tried to read. I looked forward into the book and every single page has smudgy ink so I can't tolerate trying to read it!
★ ★ ★ ★ ★
anish bhatt
This book helped me to realize that I am not alone in my struggle with my adult child. It offered lots of insightful information and strategies on how to cope with this growing issue in society. Thank you Sheri McGregor
★ ★ ★ ★ ★
julie nielsen
This book finally put into perspective that there is nothing that I can do to fix the broken relationship that i have with my daughter if she does not want a relationship with me. I pray that one day we will be close again, but I'm done walking on egg shells.
★ ★ ★ ★ ★
babble
So grateful I found this book, I've had it over a year and still pull it out and read a few pages here and there. Like a lot of mothers, I know no one who has gone through this, and it's a very isolating experience. The many emotions that we go through seem so overwhelming and it's hard to talk about with even good friends, since in my experience, no one else really "gets it", and I often felt worse after talking about my situation. This book has helped in that I realize I can't control my adult son's decision, and I have to move on the best I can, no matter how hard that is, for my own health and happiness. I'm not there yet, but for the sake of my two other adult sons, who are very loving, and myself, I try the best I can. It will never be easy, but I am thankful for the positive energy I feel from Sheri's words, and I realize now there are so many other moms going through this, we should stop blaming ourselves. My hope is we all find peace.
★ ☆ ☆ ☆ ☆
neil wainwright
I was very disappointed in this book. I found that is lacked depth and was very one-sided. We were supposed to just accept that the abandoned parents were all without any fault whatsoever and the estranged children were the "bad guys." The book also did no real study or analysis of the true reasons that might have led to the distancing or separation. Adult children just might find themselves very different from their parents in terms of lifestyles or, in particular, political, philosophical, or religious viewpoints. Some chasms might be too deep and wide to ever bridge. The focus of the book was totally on the parents and began with the possibly erroneous assumption that the parents were the ones being wronged somehow. In reality, it seemed that some of the adult children did not stop loving their parents, but perhaps simply had grown into persons with very different worldviews, interests, or lifestyles. While we would ideally wish we could forever be "friends" with our children, many of them simply drift away, just as many of us did from our childhood friends; our lives just made their own unique turns and we ended up in a different place. Not evil and not unloving. Just different. I have been a child and am now a parent of adults, one of whom has drifted away. I think I was way beyond what I found to be very superficial analyses offered by this author.
★ ★ ★ ★ ★
barb k
I have been very encouraged by this thoughtful, emotionally stirring book. While seeking answers on what to do to restore my estrangement, I discovered that my focus should be on keeping my self healthy. I am working on moving forward with my life, regardless of whether my relationship with my adult child is ever restored. I recommend this to any parent who finds themselves in this unexpected place.
★ ★ ★ ★ ★
marnie
For any parent facing estrangement from an adult child, this is a "must read." The book helped me process my emotions and gave me well-researched advice on how to move on. This book also gives great insight to help parents make many practical decisions as they walk this dark journey.
★ ★ ★ ★ ★
jesse wolfe 5199
No other pain compares with that of losing a child. Whether that loss is due to death, parental abduction and alienation (as has been my experience), or an adult child's willful estrangement, the pain and heartbreak feel interminable and irreparable. How does one live with that pain? How do we go on? Sheri McGregor has written a book that will help answer those questions. As the subtitle states, McGregor's book provides "Help and Healing for Mothers of Estranged Children," but I believe her kind, gentle, practical counsel -- drawn from her own life and her wide research -- will help all those who have lost children, for whatever reason. I highly recommend this invaluable book. -- Bonnie Lee Black, author of SOMEWHERE CHILD (Viking Press)
★ ☆ ☆ ☆ ☆
cassie
This book doesn't mention abuse at all. Who was small and who was big in the parent/child relationship? Who's job was it to display unconditional love? As the child in this ridiculous situation I can tell you parents that if you don't clean your own house and look at your faults, come to terms with abusive behavior and make amends, your children will continue to stay the heck away from you. I literally can't believe this book was released only 3 years ago. You'd never even find a therapist these days who didn't ask you to look at your part in the relationship. This rhetoric is the kind of garbage word salad that actual narcissists use to justify their abuse.
★ ★ ★ ☆ ☆
sin ad
I tried to relate to the situations given in the book, but found no other scenario close to mine, that I could remotely relate to. I was disappointed, as I was trying to fined some type of situation in the book, that might help me to relieve my self blame. The situations and stories in this book, do not show any possible way the parents may have contributed to their desertion by their children, which we learn over time, and have to accept what is.
★ ★ ★ ★ ★
joe essick
I'm buying this book for a friend who has really been down and out since the estrangement of her daughter. I read it, and I like the practical exercises and the positive thinking that the author uses to help parents move forward. It appears she has really done her research, and spoken to many mothers who are dealing with estrangement. She also shares her own personal stories, which really resonated with me after listening to my friend's concerns. There is no blame in these pages, just practical suggestions on how to move forward with your life amidst all the pain and suffering.
★ ★ ★ ★ ☆
atasagun
Finally a book about this unspoken epidemic, written by someone who has been through it and who has counseling knowledge. It was helpful in many ways. For me the best part was reading other parents stories. It made me realize me realize I am not alone in this situation.
★ ★ ★ ★ ★
roziah
I have a close family member that went through this problem. I have been a witness to the pain this can put someone through. I gave them this book as a gift and it has improved their outlook on what can be a very bleak feeling situation. I suggest this book to any parent going through this.
★ ★ ★ ★ ★
elina
This book has helped me in the healing process in a way that I could have never imagined. Until I read this book I felt like I was the only one that was going through this. Sheri McGregor is so relateable. She makes you realize that it is not you and that your were not a horrible mother. I have stopped trying to figure out where I went wrong. It has given me a sense of peace that I have not felt in a long time.
★ ★ ★ ★ ★
isobel
My daughter walked out on me, her dad and sister over a year now after being with a new boyfriend for 4 months. We have been given no number or address. This book has helped me so much and i now feel i can move on. What i like is it is to the point. People mean well but this book helps you accept your adult child has moved on and so can you. This book is fantastic. Thank you x
★ ★ ★ ★ ★
ire ne
After only reading "Done With The Crying" for a short while, my thoughts were, "Wow, finally someone truly understands what the pain is like to have an estranged adult child." If I had read this book from the onset of my heartache, it would have saved me tons of money for therapy. This book offers practical advice and working steps to help one move beyond their pain and have life again.
Sheri has lived this out in her own life. She knows! An added plus is her education in the psychological, as well as in her professional field as a life skills trainer.
Thanks Sheri, for writing this book!
It will be a huge help to so many hurting parents!
★ ★ ★ ★ ★
michael cammarata
The first thing that strikes me are the number of parents who reviewed this book who have experienced estrangement from their children. That alone helped, knowing we aren't the only ones.
We lost two children. One to death. In 2007, our 17 Year old son died in a car accident. The second, our daughter who has cut us out of her life. Her aunt has encouraged and aided the estrangement. After another recent stab in the heart, we needed something to help us with this grief. There are good exercises in this book that we are trying to help us with this second horrible loss.
★ ★ ★ ★ ★
matt ogborn
Hello, I haven't read this book yet, but am very interested in buying it. I just wanted know if it's the book that could help me through my situation with my daughter?
Here's my story:
I was a young mother (15 to be exact) I was on my own at an young age, because my mother and father was drug addicts. My mom was around here and there, but once again she was on drugs.. So no type of parent a child/ children should be around. My dad was never there. Anyway, I had my baby girl. I promised myself that I would never do the things that my parents did.. Never hurt her, abandon, or put anyone or thing before her. I kept my promise. As the years went on, me and her father broke up, because I was not INLOVE with him.. I thought I was (puppy love) but wasn't. I then became a single parent. Yes things was not always great (not easy being a single parent) but I kept my promise in the process. We were so close during that time, and that's what I wanted.. Because I never had that with my mother. When she was almost 10, I met my now husband. He didn't have children, but loved and took care of her as if she was his. She was still close with her biological father, which didn't bother us at all.. I even told her that she was so lucky, and blessed to have 3 parents who loved her. Eventually, her biological father started to drift further away from her, even said "what's the point in me talking to her? she's growing up without me anyway" totally broke my heart for her. I'm just glad she didn't hear it.. And my husband was pissed too! We did explain to my daughter (in a nicer way) why he did what he did. After that, we didn't keep in too much contact with him.. Eventually he lost contact all together, until recently. Our family expanded.. Me and my husband got married and had our son. She bugged me for years about having another baby. As the years went on, she was doing good, but in her 8th grade year things started to go left. I wasn't really big on my daughter having a cellphone or social media accounts.. I felt like she was too young for that. I wanted her to focus on school, and promised her that we would get her a phone when she graduated H.S. Other than a cell phone, she had most of everything should could want. I was/am a stay home, HANDS ON mom. I've been there physically and emotionally for both of my children. Me and my daughter would talk about everything.. My experience's, things going on in her life.. Everything. She started getting into more and more of trouble at school. Her grades started failing, getting into trouble with the law, fighting, boys, lies, hiding things and everything.. I felt like my family was falling apart. Me and my husband even started to fight more often. I had to switch her to 3 different H.S. they even said that there was NO chance of her graduating. My husband and I didn't understand what was going on.. Why was she acting out. I even asked her was it cause of her father, she said: "No. I don't even know him" but she just kept saying: "I don't know, why I did that" We was so frustrated with her. When she realized that she wasn't going to graduate, she kicked into high gear, and started working her butt off in school. Thank goodness her new school offered a program to help students in her situation.. She even started volunteering at the local animal shelter during the summer. She completely changed her life around, and we started to get close again. The day of her graduation (yes she worked hard, and made up ALL her credits, plus extras) We gave her a cellphone.. We kept our promise. She told me and my husband that she wanted to be a nurse, so we helped her enroll in college. Even bought a house to be closer to her college for easy commute. She started going to college in the fall 2017. I begin to notice that she was getting distant from the family.. She Was more into her phone. Even during our family vacation to Chicago (that we promised her as another graduation present) she was on that phone. I didn't want to think anything bad was going on.. I mean she knew my rules.. One of them was to not to start dating until she was 18. Maybe I was a little strict, but I was just trying to protect her.. I know what's out there. Anyway, her 18th birthday was just around the corner, and she wanted a party, so once again we made it happen. None of her friends showed up to her birthday party, but that's another story. We tried our best to cheer her up. When we got home that evening, we all were cleaning the kitchen, laughing and listening to music. Watched a few movies and went to bed. I woke up about 5 in the morning to use the restroom, and noticed my daughter's bedroom light was on (not unusual. She would wake up early because she went to bed early) I called her name, and she answered, so I just went back to bed. I woke up a little later, to find that my mother in law was in my driveway. I called to my husband (because that was unusual) he woke up, came to the living room, and was wondering what was going on. His mother came in and said our daughter, was moving in with her. Can you just imagine the look on our face's? Apparently, her and my daughter have been planning on her moving out for weeks, without us knowing. I told her no.. we haven't talked about this yet. Oh my god.. I was sooo upset and pissed off! My husband was pissed off at his mother for not telling us what was going on. Meanwhile, she had packed all of her things earlier that morning, and they were now in my mother in laws car.. She was in the car too. I went outside, took everything out of the car (including the cellphone. Because we paid for everything!) She left with my mother in law, but not with the things we paid for! I was soooo upset. I threw out most of her stuff. To make a long story short, my mother in law, told us she had a boyfriend that she was seeing for a few months. How do she know that? She was taking our daughter to see this boy months before. She knew everything.. Where he lived, where he worked, EVERYTHING! Didn't tell us nothing. We would talked to her (my mother in law) a couple of times a week, and she kept that from us. She knew our rules, yet took it upon herself to let our daughter start dating. The betrayal!!! That same day, she decided that she didn't want our daughter to stay with her anymore, after the fact that she took her out of our home.. Can you believe it? So, my daughter moved in with this boy and his family. I tried to bring her home, but she talked to me like she hated me.. It broke my heart. I was so heartbroken the following 2 months, I thought I was dying! She contacted me to apologize, but I was still to upset to believe her. I didn't feel like her apology was real. She dropped everything, including school.. I was so disappointed in her. She tried to convince me that this boy loved her so much, and they were going to be together forever. I told her that he wasn't.. I know how a lot of those teenage boys are. She didn't listen.. So I let it go, and began the healing process. Just as I was starting to come to terms with her bad choices, she called me out of the blue, asking if she could come home. The boy and his parents, didn't want her there anymore. He totally broke her heart! He basically used her for 3 months, and now wanted her gone. I told her no, go stay with her father, because she started talking to him again.. but she didn't want to stay with him. She don't know him. So after grilling her, I decided to let her move back home. So many things has changed. We've made a lot of adjustment since she left.. And we wasn't changing things back for her. She broke us.. My family suffered. I cried everyday, I didn't eat for 3 days, our son cried so much, and my husband was trying to console us while trying to manage his emotions too. It was like mourning a death.. It was horrible!!! Anyway, she's now back home, with no answers as to why she did what she did. It's hard to look at her sometimes, because I'm still upset. I thought I've moved on, but I found myself still crying in my car.. Feeling heart broken, even though we see her everyday again. I have a HUGE wall up, and you can tell were not close. It's like she's here.. I see her.. But then she's not here, so I'm still grieving. That closeness that I hoped for us, is gone. I am wondering if this book might help me, because I'm still broken, but were not close.. It's strange. Part of it I think, is because she didn't come home by choice. I wake up to see her everyday, but nothing.. No connection.
Please, if someone read this book and think it may help me, please let me know.. Thank you and God bless.
★ ★ ★ ★ ★
jad na
Done With the Crying has been a life-changing experience in an extremely positive way. The estrangement with my adult son has been ongoing for over 15 years. After reading this book and working through the exercises, I have actually slept through the night peacefully. The pity parties have ceased to exist. Processing the information included in this book along with the mindfulness of reality generated through the exercises have allowed me to give myself permission to move on to a life filled with happiness and joy.
★ ★ ★ ★ ★
farah nadiah
This review cannot be totally unbiased because I've known the author for several years as a member of a writing group. However, I believe the review is fair. First, it is written from experience. Second, it is written by a person with a background in the issue covered. Finally, I know how hard the author worked on this book, how much time she devoted to the effort, and how she incorporated the views of others to arrive at ideas that will be useful to others in the same straits.

We live in a world where very few things about any interpersonal relationship can be called "black" or "white." The author understands that, and she takes a nuanced and empathetic approach to find solutions to the hard problem she confronts.
★ ★ ★ ★ ★
mark ruddy
Great read about estrangement. Well written, insightful and useful. The author's own experience, paired with the input of thousands of other parents of estranged children, make this book so well-rounded and charged with truth. A must read about estrangement!
★ ★ ★ ★ ★
nahed samir
As a caring mother, I was struggling with the estrangement of my daughter, made even more painful by her moving, with her family, out of state with no word. The past estrangement of her brother was also brought to the fore, with renewed incrimination. Desperate, I bought Sheri's book. As I progressed through her like story, as well as the experiences of others shared, I took strength from her encouragement, related to her common sense approach at renewal, began to realize, like others bereft, that I was a good and caring mother. While highlighting axioms and noting my own self discoveries in margins, I found myself approach and then embrace an actual physically felt turning point, which allowed me to let go my unrealistic expectations, and emotionally draining hopes, to reclaim my confidence and sense of self. Rerealizing my creative abilities, I even came to a plan of how to imagine my son and daughter in definitions that provided me the distance to genuinely appreciate their relationships with other family members and wish each true happiness in their lives ahead, despite their choices to exclude me completely or hold me at arm's length. Following years of struggle, I will, now, be OK, and maybe, even better, with new blue wings!
★ ★ ★ ★ ★
cassie todd
This book saved my life. When one is in the midst of estrangement there is often nowhere to turn to help us understand what has happened to our lives. Ms McGregor's book spoke my truth on every page. It is so helpful to hear the stories of others who are in the same situation. This book helped me to understand and ultimately heal. Since I've read this book I've come across dozens of people who are in the same situation as I am. In my province there are 80,000 estranged parents and therefore grandparents. Groups of estranged parents are popping up in many cities and towns and this book could easily become the estranged parents bible. Ms McGregor is a compassionate researcher who deserves six stars for her empathic reporting of a growing problem in our society.
★ ★ ★ ★ ★
maryjean
This is an excellent book for parents who are estranged from their adult children. Sheri McGregor, M.A. the author, has an estranged son herself and as a result she is very qualified to share with and advise others who are going through this horrendous situation with their adult children. Her compassion and empathy is very evident and as a therapist she is very aware of all the conflicts that estranged children can produce in their parents. Emotions are very raw, and she covers every single example of what these parents are going through. Situations such as blame, guilt, grief, depression, end of life decisions, grandchildren, reconciliation, apology letters, etc. and various ways to cope are covered with the ever-changing dynamics that are involved with these families. The book is very supportive in all of these areas that the estranged parent faces, and also gives wise coping exercises that allow each parent to participate in their own reactions to this hardship of one's own child abandoning them and cutting them out of their lives. I highly recommend this book as an incredible resource to help any parent who is estranged from their adult child.

Patricia Jones, M.A.
★ ★ ★ ★ ★
erin stubbendieck
I suffered an awfully painful and sad estrangement from the daughter I love so much on Mother's Day of 2016. With the help of Sheri's website and the enlightenment from her book Done With The Crying, I can truly sit here and say that I am a happy person and dancing in the sunshine of my own future! The healing and strength you will gain from her book will help you move past dwelling on your sadness and you will stop feeling like you are choking down a crying spell every day all day long. I urge you to buy this book, read it and join our forum!!! It is truly a GIFT from above to have Sheri and our other friends there who know the road we all travel. Sunflowers to all of you!
★ ★ ★ ★ ★
danica
At a time when I was losing all hope and felt I was about to hit rock bottom, I found this book! It made me think so differently than I had for a long time! I HIGHLY recommend this book to any parent that has endured pain from their adult children, but mostly to those who still are! It helped me to know that moving on is possible!
★ ★ ★ ★ ★
armel dagorn
I really liked this book. If I could I would give it 10 stars or more. It helped me so much. Right away when I got it I started reading and within the hour it helped. I highly recommend this book. I believe that it is divinely inspired. It helped me so that I didn't feel so alone in the estrangement. It helped me decide what to do about the situation. It helped me make sane decisions. I could say a 1000 things good about this book and not one bad thing. I most highly recommend this book.
★ ★ ★ ★ ★
mark marchetti
If you extend your hand to your loved one but they don't reach out to you, then what can you do? You can't change people. You can only change yourself. God bless all parents of estranged adult children.
★ ★ ★ ★ ★
james curcio
Not having a voice for so long and learning to hear others has been the gateway to move forward. The crippling grief a constant companion has now become a tool I can work with instead of those days of debilitating emptiness. A turning point book, well written, brave, insightful full of understanding and honesty. A book of encouragement when you're feeling terribly stuck.
★ ★ ★ ★ ★
christy smith
Best book for parents going through the pain of estrangement of children. Author is well aware of this because she herself is going through it. As a professional counselor/life coach she gives valuable information and examples from other mothers. The book was invaluable to me and I plan to re-read it whenever I go go back to feeling the intense pain.
★ ★ ★ ★ ★
kakoli
Invaluable help for the parents os estranged adult children. Where does one go for help when your adult child cuts you out of their life? Most therapists don't even know help or support exists. This book opens the door to healing and understanding where most people cannot go unless it happens to them.
★ ★ ★ ★ ★
laura deeter
I've only gotten through the 2nd chapter and already I'm feeling a little better. It helps to know there are others are there going through the same thing and that there IS a light at the end of the tunnel, even if it doesn't happen to be the resolution that I've prayed for. Practical help and advice. Thank you Sheri!
★ ★ ★ ★ ★
celia bygraves
When your kid turns their back on you inexplicably, it can be crushing to your spirit. Done with crying helps handle this situation in ways I never thought about. I feel less lime I did something wrong and now know this isn't a rare thing that happens. My wife and I divorced 7 years ago and I now believe that my children have unresolved issues with all that happened long ago. They blamed themselves for so long and I think that now they are putting the blame where it belongs, which is healthy. Except that they are not dealing with these feeling instead chosing to hide from them. I am only guessing of course because no reason was ever provided. Either way, a great resource for those going through this problem.
★ ★ ★ ★ ★
rachel debacker
Done with the Crying has made all the difference as we move forward.
It is filled with wisdom and insight.
Sheri has taken her experience and the experience of thousands of hurting parents who never imagined they would be rejected by their adult son or daughter, providing comfort, assurance and practical advice and support.
We highly recommend it.
★ ★ ★ ★ ★
megan
This is an amazing book that helps to link mothers (and fathers) who are going through the same agony of being estranged from their adult children. It is helping me cope when I hit the low moments. There is such a need to share stories when one is coming through a trauma. Thank you to all who were part of this story for helping the rest of us on our journey to peace.
★ ★ ★ ★ ★
dalveyqueen
This book is such a needed and helpful book. As the author stated this is epidemic and a heartache for vast numbers of parents. Being written by an estranged parent this allows her to totally connect with other parents going through this and to help others to survive this pain. This author has been such a blessing to countless parents. I would recommend this book to all parents who are trying to survive estrangement.
★ ☆ ☆ ☆ ☆
graham kerr
Just so you all know, the reason your kids don't talk to you is because you sucked at parenting and failed to build a bond with them. It's not their fault. They are not being manipulated. They abandoned you because of who you are as a person and because you refuse to take responsibility for who you are as a person. Look in the mirror and fix yourselves you pathetic narcissists. Stop blaming your child, stop reading books that validate your abuse.
Please Rate Help and Healing for Mothers of Estranged Adult Children