The Middle Place
By Kelly Corrigan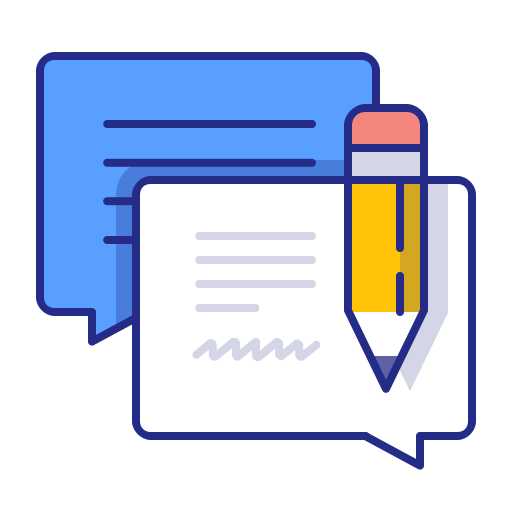 Total feedbacks: 35
★

★

★

★

★

★

★

★

★

☆

★

★

★

☆

☆

★

★

☆

☆

☆

★

☆

☆

☆

☆

Looking for The Middle Place in
PDF
? Check out Scribid.com

Audiobook
Check out Audiobooks.com
★ ★ ★ ★ ★
yaamini
An excellent read for anyone who has just received bad news and has started to feel sorry for themselves. Yes, we need to be concerned but we also need to know that there is hope. We also need to know in our hearts that God would never wish these sicknesses on us. I think Kelly did a a good job writing thses story.
★ ★ ★ ★ ★
federica
This memoir is filled with love, humility, honesty, compassion and a great sense of humor. Well-written and highly readable, the structure pulls you from cover to cover so quickly, it's readable in one sitting. My one sitting happened to be on a long plane ride, however, the time I spent getting to know Kelly Corrigan and her father, "Greenie," along with the rest of Kelly's family, made the plane not only bearable, but also enjoyable. She moved me from tears to laughter to a place of profound contentment. In the Prologue Kelly tells her readers that the one thing we need to know about her is that she's "George Corrigan's daughter." Ultimately, the one thing I believe this survival story is about is how love of family will see you through anything. Even cancer.
The Middle Place, according to Kelly, is the place between childhood and adulthood. This takes place for her between August, 2004 and August, 2005, which is the essential duration of the story. By alternating chapters between present and past, this young mother moves the reader from the middle place, a place where she learns she has breast cancer, to her past with stories of her life as her parents' child and her brothers' sister. Because Kelly, aka "Lovey," shares the cancer experience with her high-spirited and utterly lovable father, it makes the middle place that much more complicated and rich. She holds back little and seems keenly aware of her reader. Writing outside herself, she keeps readers in the loop in spite of very personal revelations. She is indeed her father's daughter.
A big fan of memoirs, this is one of the best I've read in a long time and I give it my highest recommendation.
Michele Cozzens is the author of
Irish Twins
★ ★ ★ ★ ★
doofendad
I read this book last month as an advanced reading copy and LOVED it. I really related to the "middle place" she refers to, being in between raising my young children and still being a daughter to my own parents. I shed more than a few tears reading this book, but I laughed out loud quite a bit too. I didn't want it to end. I have very high standards when it comes to books (I'm an Ivy League grad and I read a lot) so I don't rate books as 5 stars casually. I immediately emailed 10 friends to go read it. This book reminds me a little of "Eat, Pray, Love" -- totally different subjects, but the candid, well-written, razor-wit memoir style is similar. Just like I felt about Elizabeth Gilbert, I'd like to meet Kelly Corrigan one day. She has that down-to-earth, self-deprecating style that bonds a reader.
★ ★ ★ ☆ ☆
tomek
Kelly Corrigan's title of her memoir is The Middle Place; which is where she feels she is in life when this journey began. She is in that time between being someone's child and being someone's parent. I am the age Kelly is when she discovers the lump in her breast that ends up being cancer.

From the description of the novel, I expected to read more on her journey of going through the cancer treatments. Yes we do get some of that, but then her father gets his third occurrence of cancer and the book becomes more about her being concerned about losing her father. That may have been her coping mechanism to get through her cancer. But being her age, I wanted more of her story. Yes, this is her story to tell in her way, but it seems I wanted a different book than what I got.

In some ways she also became unlikeable. Again, this was most likely her coping mechanism. In one point of the novel she is angry with her husband for "talking to his parents too much" according to her:

"I'm glad you're bringing your cell. If you get bored, you can call your parents again." (Page 236)
"It bugs me that you're always calling your parents," (Page 237)

Then a couple of pages later, she is calling her parents to check on her dad and her girls. At one point her dad says:

"Lovey! I better let you go! You can't spend your vacation on the phone with us!" (Page 240)

Isn't this what you just got upset with your husband about?

Some reviewers have issues with the language she uses. Again, this is her story to tell in the way she will tell it. There was also no big revelation at the end. She didn't discover faith as some would have liked. This is a memoir and sometimes we don't get what we want as we do with with fiction books.

Overall, I can't recommend this book. It just wasn't for me. I actually rate this 2.5 stars, but the store won't let you do half star ratings. So I am being generous rating it 3 stars.
★ ★ ☆ ☆ ☆
yolande
After reading "The Middle Place", I too was stuck in the middle. My heart goes out to anyone diagnosed with cancer. I expected a story of courage and hope; though there was some offered (hence two stars). My primary feeling was one of dismay, sure I too was impressed by her honesty; however, it is soon overshadowed by her selfishness, she is so brazen, she fails to realize she should be embarrassed. This accompanied by "it's just not fair" and other whining was less than appealing. Of course, if the book was more aptly titled, "IT REALLY is All about ME!" or "Kelly Does Cancer" copies wouldn't have flown off the shelves.

With over 200 reviews, I'll go light on the synopsis. As others point out, the first half is devoted to Ms. Corrigan's childhood with great focus on her charismatic, popular father. It then segue ways into recounting her adult life as she faces breast cancer, her concern at leaving behind two young girls, and the added burden of dealing with her father's diagnosis of cancer and treatment. There is no question that this would be is overwhelming.

I was intrigued by the story having lost three dear friends to cancer. Two died in their early 30's leaving behind very young children. Shortly following the loss of my 32 yr. old neighbor, I watched the struggle and eventual loss a year later, of my woman I befriend, whom I nursed and stepped into the role of: preparing meals; laundry; cleaning; running errands; taking to doctor appointments; middle of the night calls; financial support; taking her children on excursions and even started a Christmas fund for her four (4) young children. She died a long, agonizing death at only 34 weighing 67 pounds having lost more than 150 pounds (this is what happens when you have no health insurance). I never once heard her complain even at the very worst. My third friend to die, battled cancer three times over a ten year period! Her body was riddled with of tumors throughout her body leaving her paralyzed and eventually unable to breathe (they too had no insurance and sold everything even their home, only to move to the worst area of town so they could attempt to pay medical bills). Yet, never once did she ever complain! In fact, she often thanked me for being there for her (which of course was heart breaking); she was one of the kindest person's I've ever had the pleasure to know. All handled their diagnosis quite differently than Ms. Corrigan. To be honest, none had the support system that Kelly did nor did they demand such attention and coddling. Yes, I realize my comparisons sound ugly, do I get points for being honest like others give Kelly? I am not saying anyone doesn't have the right to be frustrated and fearful but she demonstrates no compassion for others but her father.

I was appalled at her rudeness to certain fellow sufferers saying they were too negative or scary (my thought -they probably appreciated not needing to interact with her, an immature, whiner). I think her husband should be canonized by the Catholic Church for his tolerance. There is a scene when they are out to dinner with friends and she shouts down her friends for talking about their workout routine because she has cancer and can't take part. Later, she wonders aloud to her husband if her behavior was inappropriate to which he states that her friends need a taste of reality. So, everyone must stop enjoying life or talking only about her during her illness? I'm puzzled, why people walk on eggs for her? More importantly, why do people hang around someone so self-centered?

Should society admire such behavior? This is simply a reflection of American society today; we've become a nation of self-centered and demanding jerks. We've earned our reputation of being rude, demanding and arrogant. Frankly, I'd be embarrassed and ashamed to act out in such fashion.

Please consider that beyond the death's of my friends, I too face multiple, serious health issues, some of which I can't afford to treat; I have had 7 surgeries and I'm facing 4 more (most doctors refuse to operate due to heart and other health challenges; furthermore, I have had a brain tumor for 10 years). I've only told two friends that I even have these health issues. I don't need to use my health challenges to manipulate others for attention or sympathy. Everyone faces challenges, some have much bigger ones than others. The reality is few people want to be around you, if you are sick (subconsciously, I think they believe they will be stricken). In third world nations, this is daily life among the poor. I challenge you to query people with long-term health problems; most will say good friends become scarce, particularly during a crisis. This isn't all that usual. All three of my friends, I have mentioned earlier, spent their last days very lonely having gotten little or no support even from their church body (the last one was a Pastor's wife!).

If Ms. Corrigan didn't have a great sense of humor and a way to spin her misbehavior or already been published author; it is doubtful this would have published let alone made it to the best seller list. There was no mention of any personal epiphany's or promises to live life differently; nor was there mention of how Kelly's views or behavior improved. To my knowledge, she isn't concerned about others who face this terrible scourge. As she has gained notoriety, it is doubtful she has donated even a portion of her book proceeds to a worthy cause. What about using her spotlight to focus on being a spokesperson? How about starting an outreach programs to people to treatment? Or, starting a charity offering respite to caregivers, financial grants to those uninsured; but that would be totally out of character for her. When I read a biography, I want to conclude that my time was well invested by learning insights to improve personally; all I learned here is that narcissists never change.
★ ★ ★ ★ ★
rab bolista
This book got better and better as it moved along through time. The author has
a true gift of storytelling. She could have been speaking this story and it would
have been as effective as it was to read. She expressed herself in such a colorful
and readable way. It is moving to see how the author allowed her emotions to surface
in her relationships and as she and her dad dealt with cancer, each in their own way.
I also read Glitter and Glue, another of her books and did not enjoy it half as much,.
The Middle Place told its story much better. Maybe because it had a better, more
relatable story to tell.
★ ★ ☆ ☆ ☆
shelia spencer
As someone else mentioned, this book is not about going through the experience of having cancer. The author probably framed it that way to increase her chances of having it published. I don't know how many people would run out and buy a book if it was touted as a book about a spoiled, self-centered child-woman who is as bratty as a two year old. She is self obsessed and makes you cringe about the extent to which she wants to see herself as a "daddy's girl." What century is this again? You also wonder what kind of a man would stay married to such a whinny, shallow, empty-headed child (woman), as her husband apparently has. From a literary perspective, the characters (other than daddy-o) are never developed and are as two dimensional as cartoons. You don't care about any of the characters, and most especially you don't care about the author. With regard to being a memoir about a cancer experience, this book is an insult to those who have gone through the experience either personally or as a caregiver to a loved one. She is incapable of describing it, other than to say she shaved her head. Again, the book is about daddy and wanting to be daddy's little girl. nauseating.
★ ★ ★ ★ ★
genevieve speegle
Any daughter would love to have George Corrigan for a father. In The Middle Place, you'll find an amazing explanation of great fatherhood traits for a daughter.

If that isn't enough to pique your interest, how would you like to know what it's like to have aggressive breast cancer in your thirties in the middle of expanding your family? The Middle Place explains Kelly Corrigan's heart-stopping brush with a large cancerous lump in her breast.

When does our relationship begin to change relative to our parents? Is it when we move out? Is it when we marry? Is it when we start a family? Is it when we help them? Kelly Corrigan deftly and lovingly explains her perceptions of how this shift occurs during adulthood. I'm sure you'll find interesting echoes of issues you are facing as well.

All of those features are wonderful, but for me the book's greatest quality is a sense of fulfillment from being loved and loving. Kelly Corrigan is a role model in this regard. Her story will enrich your life.

Ms. Corrigan's story is so compelling that I found it hard to keep reading it. I was afraid she would tear my heart in two. But she didn't. Instead, she empowered me to be more loving. She loves her readers as well and takes good care of them through to the end.
★ ★ ★ ★ ★
david mcnutt
I truly loved this book! There are so many reasons I feel like I connected to this book right now. I have a friend who was diagnosed with breast cancer at a young age (in her 30's), and I believe Kelly and I are about a year apart in age, I also have a mother battling cancer....I related to so many elements in this book. With having a parent with cancer but still taking care of children who need you, and still needing your own parents at times, it's tough. This book made Kelly out to be a very outgoing, down to earth person that could be living next door to you. I look forward to reading more of Kelly's book.
★ ★ ★ ★ ☆
ken lifland
This book reminded me why I love memoirs so much. Kelly Corrigan bares her soul, her life, her mind to us as she shares the difficult experiences of dealing with her own breast cancer and (at the same time) her beloved father's bladder cancer. In her 30s she is wife and mother to two small daughters, and she juggles the daily mundane tasks with life-altering chemotherapy and intensive research into her father's cancer. Written with so much love, insight, and (thank God) an abundance of humor, this is a wonderful memoir. I was honored that she shared herself, warts and all, and that she brought us along for the ride. What a wonderful, uplifting, life-affirming book!
★ ★ ☆ ☆ ☆
wendy ashby ringbom
My book club picked this so I suffered through it. I am sincerely surprised that it got published! I agree with other reviewers that it starts out fine, but quickly turns into a compilation of the author telling boring little stories about growing up in a a nice, middle class family. The story jumps from the present and her struggle with breast cancer to some silliness about prom or buying a pair of jeans when she was growing up. She shares small details of spending time living all over the world exploring new and exciting experiences and then suddenly she's in a sales meeting in New York having a business meeting and can't fly home to San Francisco because she's afraid to fly?

The author comes across as self-centered, self-absorbed, and boring. And actually says that having breast cancer makes her body "defective." I find that highly offensive.

Don't waste your time!
★ ★ ★ ★ ★
yasmin khayal
Kelly Corrigan's THE MIDDLE PLACE is a book about family --- about calling home, being home, returning home and making a home.

In the midst of giving her two little girls a bath one evening, Corrigan discovered a large lump on her breast. Thereon hangs the tale of her own and her father's shared battle with cancer. Because, of course, her father is included in everything that happens to her. Greenie, as she calls him, and Lovey, as he calls her, are a team. He's a retired salesman, an active Lacrosse coach, and a Catholic, devout enough to pop into the church any old time, not just on Sundays. She's a wife, mother and writer, trying to find her position in "the middle place" --- that space between being a competent parent and still having parents of one's own to please and impress.

This book is not so much about cancer, though that is a central theme, as it is about the relationship between Corrigan and her remarkable father, and about exploring the realm of family in its farthest reaches. Greenie is a raconteur, and she obviously inherited his gift of gab.

THE MIDDLE PLACE jumps between the current issue of the lump with all that it implies, and absorbing, often amusing flashbacks to Corrigan's early encounters with boys, her travels overseas, her courtship and marriage, her struggles to make a go as a business person, her successes as a writer, childbirths, parties and a full life always punctuated by calls home. When she discovers that Greenie has a second recurrence of cancer, and then a third, she concentrates much of her dynamic energy on his treatment while continuing her own struggle against the disease: "pain and fear, fear and pain, alternating relentlessly...yesterday I took eighteen pills in twenty-four hours." So the "middle place" begins to alter, as the thirty-something daughter with so much to prove to her parents becomes the protector and caregiver for them; in short, the child becomes an adult.

One of the more poignant scenes in a book that is strongly permeated with emotional images comes when the author, guided by a counselor, forces herself to imagine Greenie's funeral. For her readers, as for Corrigan, the possibility of his passing is nearly insupportable. He is a force of life, a man anyone would want for a dad.

Greenie and Lovey have appeared on television as a father-daughter survivor team. THE MIDDLE PLACE is published by Voice, an imprint of Hyperion that focuses on women over 30 who balance career and family. Corrigan could be the poster woman for that balance. Between fighting her own disease and seeking optimal care for Greenie, and the occasional party with good friends and the daily grind and endless joy of childcare, she has maintained her writing career, completed this book and created CircusOfCancer.org, offering advice to friends of women with breast cancer.

There are few females whose lives are not affected by breast cancer. I have a friend who is battling it now, and my mother died of the disease years ago. It is inspiring to all of us to have accounts like THE MIDDLE PLACE, reminding us that even on bad days, good things can happen, and that the person is not the illness: your mother, sister, wife or friend is still in there waiting for your phone call, email or visit. Corrigan's own personal cheering section spurred her on, and she has passed that encouragement along.

--- Reviewed by Barbara Bamberger Scott
★ ★ ★ ★ ☆
overl0rd
When I started reading THE MIDDLE PLACE I expected to read a memoir about a woman who battled with breast cancer. What I got was a story about an incredible man, George "Greenie" Corrigan, and everything else just seemed to pale in comparison.

This book made me appreciate my own father. Like George Corrigan, my dad has an ability to make a stranger feel as if he or she is the most important person in the right there and then. My mom and I laugh whenever we take him out places because he enjoys just sitting down and striking up a conversation with whomever is closest to him - and he always finds something they are interested in to talk about. It's what made him a fantastic minister and continues to make him a father that I love with all my heart today.

Kelly talks about how, as an adult, she is stuck somewhere in the middle place now, between being a daughter and a mother and struggling with finding her place in both roles. This was something I related to on so many levels. It's such a difficult thing - trying to figure out what you are supposed to let go of and what to cling to. I can't say I envied Kelly her parents because, like her, I have supportive, amazing parents who want to be actively involved in my life and, despite the ups and downs we have, I thank God daily for their support.

This book stirred something in me that was very personal. It's a story full of quiet humor, love, strength and vulnerability and well worth the read
★ ★ ★ ★ ★
tony lindman
In her magnificently written memoir, Kelly Corrigan provides an insightful glimpse into her "middle place"...that bittersweet time in our life where we are raising our own children, while still being a child to our parents. She truly embodies that 'place' as she courageously manages her own, as well as her beloved father's, battle with cancer. Ms. Corrigan brilliantly entwines the present cancer fight, with reflections of her past, enriching our understanding of how her family's heartwarming relationship created the charming, resilient woman she grew into. She gracefully accepts life's most severe adversities with optimism and humor, and is an extraordinary inspiration to us all. With the loving support of family, Ms. Corrigan proves that we can survive anything. I absolutely loved this beautiful, compelling memoir and was sorry when finding myself reading the last page. I could relate to her emotional story in so many ways, especially understanding that feeling when you realize you are not in control. Her engaging story reminds me to live my life to the fullest. I HIGHLY RECOMMEND THIS BOOK!!
★ ★ ☆ ☆ ☆
jocelyn
Not what I expected. Raw emotion yet no faith - no wonder she is so bitter. Life isn't fair but there is hope. Recommend Sparkly Green Earring and Antelope in the Living room for a more encouraging personal journey for this age group written in a similar (stream of conscious, introspective, brutally honest) style. Family, struggles, faith, and humor make for a good read. I'd skip this one next time personally.
★ ★ ☆ ☆ ☆
emma nolan
Not what I expected. Raw emotion yet no faith - no wonder she is so bitter. Life isn't fair but there is hope. Recommend Sparkly Green Earring and Antelope in the Living room for a more encouraging personal journey for this age group written in a similar (stream of conscious, introspective, brutally honest) style. Family, struggles, faith, and humor make for a good read. I'd skip this one next time personally.
★ ★ ★ ★ ☆
alder
Kelly Corrigan grew up quite the "Daddy's Girl." Her father, George, is one of those characters who everyone loves - the kind of person who never meets a stranger. In 2004, Kelly was a happily married mother of two, comfortable in the middle place - "that sliver of time when childhood and parenthood overlap." While playing with her daughters one evening, Kelly discovered a lump in her breast that turned out to be cancer. While she was undergoing cancer treatments, her father found out that he had bladder cancer.

The Middle Place by Kelly Corrigan is more than the story of Kelly's and her father's battles with cancer. It includes stories from Kelly's past, so that you learn how she got to be who she is. The love she and her family have for each other is evident in the pages of this book. Kelly's parents really reminded me of my own parents. When Kelly's mother told her that one of the worst times of her life was Kelly's sixth grade year, I could tell that she is just like my mother. I really enjoyed this emotional book. I wouldn't call it sad, though - it's really up-lifting and life affirming. I probably laughed more than I cried while I read it.
★ ★ ★ ★ ☆
danni salta
The bookseller at Borders highly recommended this book and I had been eying it for some time when I decided to go ahead and buy it. I wasn't sure what to expect. It is a fast read ... read this book in three days. It is funny. It is heart-warming especially when she talks about her dad. It is sad in spots and basically an endearing book. She is a very blessed woman being forced to grow up.

Corrigan discovered a lump in her breast and after tests, found out it was cancer. Shortly after she started treatment for it, her father was discovered to have cancer also. Rallying back and forth between her childhood/young adulthood memories, she would talk about her love for her father and her mother. In between treatments, she would share conversations among friends and family ... it is a very light-hearted read about something so scary and what possibly could be fatal. She shares her hardest moments when she lost the last of her eyelashes due to chemo. She shares her joy of getting married and having children and throughout the entire book, one gets the sense that she is slightly spoiled, but oh so loved by everyone, her husband, her children, her parents and brothers and friends.

This book touches lightly on cancer and how scared she must have felt. This book is more of a gratitude, "count your blessings" type of book, and definitely not a book about "woe is me, I have cancer." There is humor throughout this book and love. It is just a delightful book to read.

If you know someone who has cancer or had fought it and survived, this book might be a good read for them. Corrigan and her father survived the treatments and their love for one another is stronger than it was before. It is a time where Corrigan realizes that she is no longer a child and she has to be strong for her children's sake, and perhaps learn to love and let go. Even while letting go, she has never stopped the love.

It is a thoughtful and optimistic book about a cancer survivor.

3/26/09
★ ★ ★ ☆ ☆
ken schroeder
This is a heart-warming book. I appreciated her complete honesty and humor. I laughed out loud several times, and completely related to the bond with her father. Though some of the flashbacks to her past were irrelevant to the story, overall, it was a sweet, light-hearted account of her and her father's experience with cancer.
★ ★ ★ ★ ☆
cici suciati
I really enjoyed this book. It's very well-written and moving. I was surprised that it was NOT a sad book overall, more positive.

For those who did not like the "childishness" or "self-focus" of the author... I thought that was sort of the key thing: the book is about her process of growing up.

This would have actually made a great work of fiction - and yes, the dad does sound a bit over-the-top, but I guess that is the way she sees him and I doubt she's exaggerating. There were also a lot of anecdotes in the middle that seemed only slightly related to the point being made, but I still enjoyed them!

Overall, a comfortable, enjoyable read

(P.S. I don't know why the store recommends "jewish fiction" as a tag for this book, because the Kelly Corrigan's family is Catholic!)
★ ★ ☆ ☆ ☆
dianna kemper
The author states this is a book about growing up. There is little or no evidence that she has done so in the book. From beginning to end, she is self-absorbed, immature and does not consider the impact of her actions on others. Despite dealing with cancer (an event that causes most to reflect on their life and understand that life just is not fair sometimes), she can not accept anything that stands In the way of her view of the world and how things should be.

I suspect her attitude comes from her father, who seems to praise every tiny achievement, and tell the world about his "wonderful" daughter. Frankly, he's not done her many favours in understanding the world outside the family bubble.

Sure, she has cancer - but that does not give you the right to believe the world revolves around you. I have met many cancer patients, survivors and those who have died. None of them has been as self pitying as this author. Frankly I'm stunned her husband or mother did not give her a verbal slap-in-the-face and tell her to get real, or risk losing her friends and support network.

Another reviewer wrote that "we should understand that she comes from a well-off background, where people are not used to dealing with tough situations like cancer". Really? Cancer hits in every community, but the vast majority - rich or poor - deal as best they can, not retreat into a self-centred blob.
★ ★ ★ ★ ☆
yaser
Some reviews found the author to be whiny and self centered. She is...but...as you read about and understand her relationship with her father, you realize that she is not apologizing for being this way, just explaining why she IS this way. I found the book to be a very easy read. I could totally relate to her love affair with her family (mother, father, brothers) and extended family (aunts, uncles, cousins) and her devotion to her husband and kids. The ups and downs of life happen and we react to them. She has an interesting perspective.She is a person who nurtures relationships (family and friends)...we should all learn from that and appreciate the people we have in our life who are important to us.
★ ★ ★ ★ ☆
deena
In an era of memoir publishing that seems to have become an ongoing contest of who can claim the most horrific childhood, The Middle Place by Kelly Corrigan is strikingly different. She had an enviably normal childhood with a doting father, a somewhat stern mother and two lacrosse-crazed, good-natured brothers. But in the middle place in life, where she is both a child who still needed her parents for guidance and yet also a young mother herself, Kelly Corrigan is diagnosed with breast cancer.

Written in chapters that alternate the story line of Corrigan's year with cancer with chapters of traditional memoir, we come to know who she is and why she so loves both her families--the one she came from and the one she makes with her husband and children--as she relies on them both through the medical nightmare of fighting cancer. In her weaving of the story of her childhood and young adulthood with her more recent year of illness and recovery, Corrigan makes it easy for the reader to fall in love with the characters in her life. Central among them is her father, George Corrigan, who not only goes by the nicknames "Greenie" or "Green Man," he also gives a nickname to most everyone he knows. His only daughter he calls "Lovey," never denying that she holds the sweetest spot in his heart. The favorite dad in the neighborhood, Corrigan always went to her dad for permission, knowing he was the easier target. Once, after he told her she could go to a party where there was beer, he showed up an hour later telling her he was there to bring her home because her mother couldn't sleep until he did.

Months after Corrigan's discovery of her breast tumor Greenie himself is diagnosed with bladder cancer (something revealed on the book jacket). Corrigan then begins to take care of her father in the only way she can while living on the other side of the country and undergoing her own cancer treatment--she becomes and expert on bladder cancer and navigates her father to the foremost oncologist specializing in that area. In the process of literally fighting for not only her own life but also her father's, she truly becomes an adult.

Filled with revealing--even embarrassing--anecdotes and honest assessments of herself and those around her, Kelly Corrigan's The Middle Place is a funny, yet serious, memoir. In the final chapters, the two threads meet, Kelly's memoir culminates where her cancer story began, the year she fought not only her own cancer, but for the best treatment for her father's cancer. A character driven, fast read, The Middle Place is a delightful antidote to the dark, abused-child focus of many contemporary memoirs. Its only risk is leaving the reader jealously longing for such a richly normal and loving childhood as Kelly Corrigan's.
★ ★ ☆ ☆ ☆
yaseer
Finally got around to reading this book that many of my friends LOVED and CRIED through. Not me. Could be I have one of those tiny little grinch hearts or could be that I couldn't figure out what the point was. Paternal love? Okay, then why all the extraneous Kelly biography? Breast cancer? Okay, but that felt skimmed over, too. Ultimately, I was left with "this is a book about Kelly's life so far" and while she seems like a lovely person*, it felt like a stretch that the content could carry a whole book. The essay in my copy is far more profound and focused. Maybe that's her sweet spot is as a writer. *she will have to forgive me, however, if I ever meet her and then want to slap her for chiding her husband about calling his parents too much without acknowledging how much she needs her own parents, how she wanted to move next to them and how she wrote an entire book about her relationship with her dad. Just saying.
★ ★ ★ ★ ★
ricki
Kelly Corrigan has penned a poigant memoir describing those 30-something years when you've a young family of your own, but feel deeply connected to your family of origin, still. Readers will giggle over the exuberance of the author's Dad, "Greenie." Any girl who adores her dad will relate to this story.

The structure of the book, alternating chapters between childhood remembrances and cancer treatments, works well. The topic could well be maudlin, but Corrigan's humor tempers the description of coping with cancer.

About 3/4 of the way through the book, I became just a bit annoyed with the author's self-absorption, but I read the book from cover to cover. The text elicited laughter and tears. My only complaint is that I didn't get my housework done because I couldn't put the book down. Read it.
★ ★ ★ ★ ★
miki garcia
Kelly describes the detailed feelings and emotions of what it is like to be both a mother, daughter and wife. These three roles don't stop so the next can begin. For women this can be confusing. Kelly writes from each with grace.
★ ★ ☆ ☆ ☆
hayyu alynda
I have struggled with the idea of whether to review this book or not because this book is a memoir about someone's actual life. But I have been mulling this book over for a few weeks since I read it, and frankly, I am mystified as to how it has garnered so many 5 star reviews.

I absolutely loved the first half of the book. I truly did. It was a real, moving, lovely tribute to her dad, known as "Greenie". The anecdotes about him and her early growing up years were so funny. Her description of her family members was so detailed and she gave so many humorous accounts of them, I felt as if I knew them. I also thought how much I would love to have Kelly as a friend. She sounded funny, spunky, and real. If she had stopped the book right there, just as a wonderful reminiscence of her life growing up with her family, I would not be writing what I am about to write.

But just past the second half of the book, the writer's tone and the content becomes whiny, self indulgent, leaving the author sounding like a spoiled child who needs to grow up. She recounts several seemingly unrelated episodes in which she is either bemoaning someone's insensitivity to her needs or is patting herself on the back for how strong she is when she needs to be. Her example of her strength? When she was in the delivery room, she kept screaming "I can't do it!" when it was time to push. But in the end, she stepps up to the plate and pushed, giving birth to her child! What else was she going to do, NOT have the baby?! It is the self-congratulatory way she perceives herself in this instance that is irritating.

The other episodes in which she is complaining about someone's insensitivity reads like a personal diary entry - one we all may make now and then when feeling particularly sorry for ourselves, but not a diary entry we ever expect anyone else to read. She complains that she can't have any more children (she already has two). Then there is the incident at the dinner party with friends where two male friends are talking about how far they have come in getting themselves healthy and in shape. The author then throws a wet blanket on the conversation with them with a "what about poor old me" monologue about how broken she feels since her cancer, and how her body has failed her. Then there is the time she runs into an old acquaintance on the street who hasn't seen her since her cancer and makes a series of very benign remarks about one thing or the other that Kelly finds insensitive, and then states how this "friend" will blanch later when she learns Kelly has cancer and remembers what she said to Kelly. She complains about her husband and his closeness to his family (how ironic is that?), complaining about how he calls them on the weekend when she feels he should be devoting his time exclusively to her and their two children. The poor guy sounded so hen pecked based on her description of the conversation she had with him, I felt sorry for him. And he ends up agreeing, not unagreeably, to no longer phone his parents on the weekend when she is around, but when he is driving home from work!

The only real conclusions I felt the author reached at the end of the book were: (a) until she experiences the death of a parent, she doesn't feel she will really be an "adult", and (b) no one will ever admire, cherish, and idolize her like her father does. The best piece of advice in the entire book comes from her mom. The advice she gives, just prior to Kelly becoming engaged, is for Kelly to not expect too much from people in life because if you don't expect a whole lot, you will never be too disappointed. Sadly, I think Kelly might come across as a happier person had she considered this advice. She seems to expect a lot from everyone throughout the book.

I think the author is a talented writer, and, again, I thoroughly enjoyed the first half of the book. And I think with a bit more editing, or perhaps as a series of essays, this book could have been a better read. But not as a full length book with no conclusions or resolutions of much depth.

For a really touching memoir about parenthood and dealing with aging parents (with a twist) that was written with depth and introspection, I highly recommend "Accidentally on Purpose" by Mary Pols.
★ ★ ★ ☆ ☆
kristin sjoberg
This book was my book group's selection for February. It was a decent read, but I didn't get any serious drama out of the book. Her dad isn't any more, or less, special than mine, or any other loving father. I'm really wondering why the publisher thought her story was so necessary to be told, other than she took the time to write it down. I'm glad there's a happy ending to the book. I thought the best part was her essay about her mom's friends "The Pigeons."
★ ★ ★ ★ ★
tynisha
My husband and I both were diagnosed with cancer this past holiday season in 2007. We, like Kelly and Greenie share a wonderful bond of love and understanding that only two know. There are several years between my husband and I, so I could relate to that bond between Kelly and her Father. Like the Corrigans were also survivors of that dreaded "C" word that plagues so many today. Her book touched me in ways that I cannot describe. I cried, I laughed and I wished that I was part of her family at times. I hope she finds the time to entertain us with more heartfelt stories. Please, Kelly keep writing your families stories. I love them. Thanks for the therapy you gave us. It was the best money I ever spent.
★ ★ ★ ★ ★
lauren g
This is an excellent read. Not only does Corrigan provide a voice that is believable, but she also manages to speak to each of us, individually. While I cannot possibly say that I have experienced the same things she did, I can say that I identified with her throughout her account. I would recommend this book to anyone dealing with an illness or with an ill parent; in general, I would also recommend this book to anyone in need of some inspiration.
★ ★ ★ ★ ★
theo zijlmans
Just a perfect book - thanks Kelly. Delicious writing that engages from the first few pages. This is a story that one can relate to in so many different ways - it is definitely not a book just about cancer. Corrigan has a gift for bringing the reader into her world, but not to feel sorry for her challenges or losses or even to feel jealous of some of her special relationships. It's to watch the unfolding of so many of life's "normal" challenges of family and children and parents and aging and self-worth. She moves back and forth between past and present while keeping the reader firmly fixed in the moment. At the same time, since you know that both happier times and sadder times are ahead, there are mixed feelings about hurrying to finish the book. Isn't that what life is all about?
★ ★ ★ ★ ☆
karen hsu
I absolutely loved parts of this book that Kelly Corrigan wrote about growing up in an Irish Catholic family. The best character is her father, Greenie. It is obvious that he is a very special person and is loved by all. I guess what is bothering me after finishing the book is the author's lack of "faith." Her parents were such firm believers in their Catholic faith and all that it embodied. At times the author seems to come across as a non-believer. This was very apparent when her daughter asked what happens when people die. She didn't have an answer and said something like, "I don't know." After all that her dad had taught her and she doesn't have a better answer than that?
The best chapters in the book are when the author speaks of her father and how much she loves him. I would recommend this book but came away somewhat disappointed.
★ ★ ★ ★ ★
carlo
This book is incredibly well written. From start to finish, I was never tempted to skip a single word. Kelly Corrigan's honest memoir is deeply insightful, incredibly moving, and impossible to put down. She draws her readers into her story in a way few authors can, detailing both humorous and painful experiences without resorting to hyperbole and without becoming verbose. A must read.
★ ★ ☆ ☆ ☆
fofo mahmoud
Sad to say but among friends and friends' parents I've had a good deal of experience with cancer, treatment, being there for people, the psyche of a patient, etc. The Middle Place offered no new insight in that regard.

After finishing the book, I can't figure out why I picked it up in the first place. What did the cover say that made me think it would add something to my life? I imagine if it had said "tale of a woman in her 30's with breast cancer who loves her dad and is the center of her own universe" I would have passed on it...

I would put this one on your only-if-there's-nothing-else-to-read list.
★ ★ ★ ★ ★
noele
I loved, loved this book! The characters are so very loveable and real - that's what I like about them. Even Kelly who adores her Dad is so real when it comes to defining how she reacts to his cancer and to her own experience with cancer. If you don't (didn't) have a great connection to your family - Dad in particular for women - it may be a hard relationship to understand. But the unconditional love of a parent is so real that losing that bond does bring you to total adulthood. The book is also a great reminder about how we should stay connected with our family and friends through good times and bad times. I recommend this book wholeheartedly and look forward to ready more of Kelly Corrigan.
Please Rate The Middle Place