Never Let You Go: A Novel
By Chevy Stevens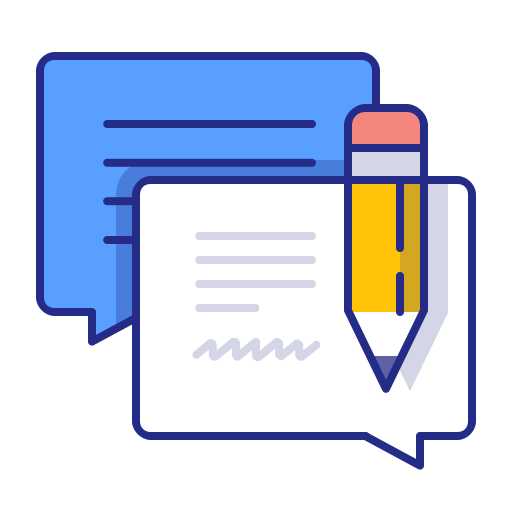 Total feedbacks: 120
★

★

★

★

★

★

★

★

★

☆

★

★

★

☆

☆

★

★

☆

☆

☆

★

☆

☆

☆

☆

Looking for Never Let You Go: A Novel in
PDF
? Check out Scribid.com

Audiobook
Check out Audiobooks.com
★ ★ ★ ★ ★
christina allen
Such a twist! I love the books from Chevy! She is one of the most captivating authors around : I used to get caught up in love stories but she changed that for me. I really recommend her books as they are guaranteed to keep you interested!
★ ★ ★ ★ ★
shianna mc
I liked every aspect of the book, I feel like the ending of the book could've been more detailed. But it was a great book. Between this book and The Other Girls... I am officially a fan of Chevy Stevens!!!!
★ ★ ★ ★ ★
jami grubbs
I have read all this author's books and again she does not disappoint. Domestic violence and so much more in this book. You know exactly who is doing what until 75% of the book is complete. Then you don't! You start guessing again. Characters are not what or who they seem. Great fast read! If you like twists this is a book for you.
★ ★ ★ ★ ☆
dona pie
What is the fuss about this book? I couldn't wait to read this book but now that I've read it, it's not a 5 star book. I finished a book that dealt with the same kind of mental and physical abuse that was featured in this book. Both were equally horrible. I just felt like I had gone down this same road before. It still held my interest and it was a fast-paced thriller. I was never certain who the killer was till near the end. I would recommend you save your money and rent it from the library. I unfortunately downloaded it.
★ ★ ★ ☆ ☆
riko
This was a good read and I finished it quickly (partially because I was up all night with a sick child) but also because her writing style is easy to read and flows so well. I've read all her books and this was probably my least favorite but still worth the read. It didn't keep me on the edge of my seat as much as Still Missing and Those Girls did. The drama is not nearly as dark either which is one of the main things I like about her writing. I figured out who the bad person was quite early on also as it was quite predictable, that or I read too many of these types of stories. All in all it was a good book but one I would probably get from the library instead of buying.
★ ★ ★ ★ ★
jenni read
I love this author! Her books are action-packed, very fast-paced, and there's always twists you aren't expecting. There's not a lot of "fluff," just non stop action. Hard to put down, exciting book!
★ ★ ★ ★ ☆
kelsey thomas
I read enjoyed this one. I actually couldn't put it down. The story weaves back and forth from past to present from Lindsey 's point of view. Then it goes into Sophie 's POV. I felt like the story was fast paced but I knew right away that Andrew wasn't who we needed to be focusing on. If you are looking for a good book with pretty in depth characters with suspense thrown in, then I would recommend.
★ ★ ★ ★ ☆
emily coleman
Never Let You Go is a well-written suspense novel with memorable characters and a fast-paced storyline.

The novel opens with Lindsey Nash, a young woman married to an abuser, Andrew. They have a small daughter and they are in Mexico on vacation. This chapter is a perfect way for Chevy Stevens to showcase an example of Andrew's manipulation and abuse of Lindsey.

From then on, we get Lindsey and Sophie's POV with the narrative jumping between past and future.

In the past, Lindsey meets Andrew and falls in love and details how the marriage changed from a happy one to an abusive one.

In the future, Lindsey is living in a small town with her seventeen-year-old daughter Sophie who's about to finish high school. Lindsey is dating Greg after many years of being alone while Sophie is dating one of her classmates. Things are looking up for both women until Andrew is back in the picture and Lindsey starts feeling like someone is stalking her... And just when I thought I knew where the story was going, a TWIST happens.
Wow, what a TWIST it was!! It made this story so much more. From that moment on, I couldn't put the book down. I NEEDED to know how it was going to end. In the end, I was very satisfied with its resolution although, I couldn't avoid feeling sad about a certain event and wishing for a different outcome but that just might be me.

I won't hesitate to read another book by this author. Never Let You Go is a winner.

Cliffhanger: No

4/5 Fangs
★ ☆ ☆ ☆ ☆
doofendad
One reviewer likened this to "Sleeping With The Enemy" which was a far better written, tightly scripted novel. Variations of this plot have been done many times. I read other authors positive statements and let myself get sucked in, but never again, and, as so many mediocre writers do to inspire a strong reaction, she introduced a dog to be mistreated, a child to be worried about. As soon as they bought the puppy I knew where it would go. So if you enjoy scene after scene of scare tactics and women caught up in abusive relationships, escape, get caught again, suffer mightily, ultimately survive, this is for you. It's a quick read.
★ ★ ★ ☆ ☆
allison urquhart
Reading this book made me wonder if I have read too many thrillers lately or if this book was too easy to figure out. I guess a bit of both, to be honest. I'm not saying that I did not enjoy the book, however, when everything in a thriller points to one thing (or in this case to one person being behind something, that's when I often grew suspicious.

Never Let You Go is a thriller that is not groundbreaking or even really thrilling, to be honest. It does have an interesting story and the main characters, Lindsey and her daughter Sophie, are easy to like. But, what the story really lacks is some great twist. There is just no shocking twist to the story. I was suspicions towards one character that turned out to be good, but looking back I see that he was just a red herring. But, the ending was just not surprising enough to raise my pulse. It was so ... logical. Even the reason for everything was something that was easy to figure out.

The book's strength lies in that both Lindsey and Sophie were so likable. Especially, Sophie. I fully understood her wanting her father to have repented. To be a good man, despite everything pointing to the contrary. I do admit that I was at first not really appreciating Lindsey. I do have a very black and white view of abuse and don't see why anyone would stay in such a relationship. However, love and fear can make people do all sorts of crazy things.

Never Let You Go may not have been so thrilling for me, but I enjoyed reading the book. While the twist may have lacked the shocking punches I was after did the characters impress me. This was the first book I have read by Chevy Stevens and I wouldn't mind reading more books from her.
★ ★ ☆ ☆ ☆
stacy milacek
I am sorry to say that I just could not get into this book. I gave up on it when I got to page 81--too many '"going back and forth" with dates and narratives. It was as if I had read this type of story many times before; marriage breaking up, wife running away with daughter to start a new life, ex-husband being released from prison, wife finding a new love and now being stalked by someone, possibly her ex-husband. Sound familiar readers? I thought Chevy Stevens could do better. This was just a run-of-the-mill storyline, which has been done so many times in previous books. Ms. Stevens' first book, Still Missing, was her best by far. Everything after that was just mediocre. Oh, forgot to mention that every time an animal is featured in a book you know it does not bode well for the animal--point well taken in Never Let You Go. This will be my last Chevy Stevens book--there are better ones out there!
★ ★ ★ ☆ ☆
paul schulzetenberg
I have read (listed to) one other Chevy Stevens book, and I really liked it. I enjoyed this title much less. I'm not sure if it had anything to do with the fact that the narrator's voice for Sophie was absolutely the WORST!!! I've never heard anyone sound so automated...I half expected to hear her say, "Please enter your account number followed by the pound sign"...terrible attempt at realism in her delivery that just really annoyed me. Sophie's choices in the book also were very annoying and I found myself shaking my head in disbelief at some of the contrived story line and events that I don't believe would ever actually happen. I wouldn't say this was a total waste of time, it kept my attention for the most part, I didn't forsee the twist at the end, but I did see the weak attempt to sway my perspective in the writing. I'm just glad I got through it and it's over honestly. This won't be a tile that I would re-visit again. I would give Chevy another chance with another one of her novels, as this is only my second.
★ ★ ★ ☆ ☆
carol deardorff
MAYBE SPOILERS RE: PLOT - I know that the family psychological thriller with weird twists has become the thing but a lot of them have inconsistent characters. The 1st scene establishes a clear picture of the husband/wife relationship - and that she makes really questionable decisions. Lindsay comes from a close, well adjusted family so it makes no sense to me that she would allow his abuse to start early & continue for so long (that's probably just a good thing on my part...). She states clearly that Andrew doesn't physically abuse her but then the very next chapter indicates otherwise. The daughter comes across as younger than she is, and though we are led to believe she and her mother are close, she doesn't seem to believe or support her a lot of the time. The relationship with her dad doesn't make sense to me other than to serve as a plot device. Little things like this build up and become distracting. The plot is a bit derivative and at times feels forced. Maybe I have over-read this whole subgenre of thrillers (There are SO MANY OF THEM since Gone Girl and they aren't that different) but I am finding it hard to find a good one with consistent narrative and characters from most. This book felt WAY too long and I struggled to pay attention at times and was bored before the end. The romance angle was an unecessary add-on and felt like terrible timing. To be fair, I just read Rachel Caine's first 2 books in the Stillhouse Lake series and they were significantly more believable in both characters and plot so I may be feeling overly critical of this book as a result.
★ ★ ★ ★ ☆
melinda parker
After reading "Never Let You Go", the question I asked myself was.. Oh my goodness, have I been living under a rock.. How have I not heard of or read any of Chevy Stevens books before?!?! I feel I have missed some really extraordinary reading!! Well, I guess I will just have to fix that because I truly enjoyed her writing.

Lindsey Nash has finally found a way to leave her abusive husband, Andrew. She and her daughter, Sophie managed to get away and start a new life. Lindsey knows she is living on borrowed time even though Andrew is imprisoned, he will be released sooner or later then her nightmare will begin all over again.

Ms. Stevens has that unique writing ability that lets you get so familiar with her characters that you can ALMOST predict their feelings and actions.. Her characters are captivating and the plot is so totally intriguing that it is darn near impossible to stop turning the pages. Jam packed full of unexpected twists and turns, one moment you think... YES, I know who is responsible now... ONLY to reach the next chapter and realize you were so very wrong. This is what makes a spectacular psychological thriller!!

I will be anxiously waiting for Ms Stevens next novel, that is for sure! However, in the mean time I have some catching up to do!!

Highly recommend NEVER LET YOU GO to anyone who enjoys the psychological thriller genre!

Thanks to NetGalley, Saint Martins Press, the publisher and Chevy Stevens, the author of "Never Let You Go" for the ARC in return for a fair and honest review.
★ ★ ★ ★ ☆
raina
I am a member of a book club on Facebook which is amazing because we share all kinds of new books and share our thoughts on similar books. Chevy Stevens books kept coming up as a fantastic read, so when I seen her name in the library I grabbed the first book off the shelf which happened to be this one. Once I started it, I couldn't put it down. When I did put it down, I could not stop thinking about it. I wanted to read every minute of the day just to find out what happened, even in the car while on a road trip. You barely were able to talk to me when I had this book open it was that good.

It is an interesting book right from the beginning with Lindsey describing certain events from the past. Then we get into the present which is 11 years or so later. This gives the readers a background on the characters without having to do flashbacks or somehow have the main character relive their past. I feel like it had a little bit of everything: Thrill, suspense, a bit of romance and some mystery, and it was all blended so well together that one didn't overpower the other. The romance was done so well that it didn't feel like it was just thrown into the story as a sort of fan-service as many novels feel like. I loved how the reader is left guessing at who is leaving notes, cds, calling etc. Stevens does a fantastic job at creating the anxiety and stress of being stalked and not knowing who is actually doing it.

The end of my gosh I will not spoil it but I was not expecting it. I had my own theories about different things and how things were going to play out, but I was so wrong and I am happy about that. I honestly wanted to cry out "NO" when I read that part, but I was at my boyfriend's parents and they were sleeping so that would have been a bad first impression. But if I was alone, you can imagine the words that would come out, the literary cats would have hidden. I love that the story was told from both Lindsey and Sophie's point of views. It really added to the creepy chilling factor especially when he begins to "run into Sophie." You get two different viewpoints of the same situation, and yet get the same outcome. Fantastically done. Not many authors can take two view points and blend them together so well.

I am very much impressed with this author and plan on reading more of her novels. I would compare this novel to B.A Paris' Behind Closed Doors, or I guess it should be the other way around because I believe this came out first. I would recommend this to anyone and everyone who enjoys a good thriller/suspense novel. This needs to be on your summer read list, or yearly read list, or whatever reading list you have. Pick it up and get dragged in, you won't regret it.
★ ★ ★ ★ ★
jenni prue
I'm a big fan of Canadian author, Chevy Stevens, and have read all of her books. I definitely have my favourites (Still Missing, That Night, I'm looking at you!) and I can now happily add Right Behind You to the top of my favs list. This latest book is a spine tingling, twisty, dark, fast-paced read in which Stevens introduces multiple culprits, each of which have a very plausible reason for terrorizing Lindsey, a single mom of teenage daughter, Sophie.

Stevens brings her readers into Lindsey's tumultuous and highly toxic marriage. From their romantic beginning, to bringing their daughter into the world and ultimately to the demise of their marriage which was caused by fear, distrust, abuse, control and one fateful decision. Lindsey's confusion, mistrust and fear are palpable for the reader and rear up again ten years later when her husband is released from prison. He says he's a changed man and wants them back. But has he changed? Or is he furtively toying with their lives?

The book flows back and forth between Lindsey and Sophie's points of view with ease. This dual perspective helps readers connect with both women and I felt that Stevens got into the teenage mindset and vernacular well (as a mom of three teens I consider myself fairly savvy when it comes to teens). I was surprised at how emotionally charged a few of the scenes were -- you can feel Lindsey's fear and understand her paranoia as well as Sophie's confusion about what she should feel for her father.

The characters, in general, are believable and multi-layered with the secondary characters playing active roles within the plot. There are a few different culprits introduced to readers. I jumped back and forth about who I thought was the 'baddie' because each of them had good reason to be terrorizing Lindsey.

Lastly, can I just say that I love how Stevens proudly shows her Canadian pride in her books? She keeps her characters and settings in Canada. She's a Canuck and not afraid to show it - even including a shout out to Tim Horton's in one scene.

This is an outstanding read that kept my interest the entire time. With its multiple twists, scenes that gave me ALL the feels (good and bad), a couple of characters I could root for (and a few I could enjoyable hate) this is one stellar suspense read.

As I joked with Chevy Stevens on Twitter the other day, over the course of two days she was responsible for my laundry pile growing, no working out and limited food in my cupboards. Once I started this book I couldn't put it down. The sign of a great read. I highly recommend this book. Just be prepared that it will take over your life for some suspense filled hours of pure enjoyment. You have been warned.

Disclaimer: My sincere thanks to St Martin's Press for providing me with a complimentary ebook copy of this book in exchange for my honest review.
★ ★ ★ ★ ★
agustin guerrero
Eleven years ago, Lindsey Nash escaped into the night with her young daughter and left an abusive relationship. Her ex-husband, Andrew, was sent to jail and Lindsey started over with a new life.
Now, Lindsey is older and wiser, with her own business and a teenage daughter who needs her more than ever. When Andrew is finally released from prison, Lindsey believes she has cut all ties and left the past behind her. But she gets the sense that someone is watching her, tracking her every move. Her new boyfriend is threatened. Her home is invaded, and her daughter is shadowed.
Lindsey is convinced it's her ex-husband, even though he claims he's a different person. But has he really changed? Is the one who wants her dead closer to home than she thought?
With Never Let You Go, Chevy Stevens delivers a chilling, twisting thriller that crackles with suspense as it explores the darkest heart of love and obsession.
My Thoughts: From the very beginning of
Never Let You Go: A Novel
, I was glued to the pages, watching as Lindsey and Sophie struggled to move beyond the past and truly start over.
But every time they thought they could finally trust again, another unexpected glitch would knock them down.
Narrated by Lindsey and Sophie, the story arc goes back and forth in time, starting with the beginning of Andrew and Lindsey…and then showing us what life looks like for them after Andrew is released from prison. Set primarily on Vancouver Island and parts of British Columbia, the story and characters of this novel felt so real…as if I was walking along with them, stalked just as they were.
As much as Andrew seemed to be the same old lying, abusive man, there were too many things that didn't quite add up. So, as a reader, I started suspecting this one and then that one. Who could be manipulating the situation, heading toward some kind of revenge?
Just when I thought "ah, it could be him," or even "it might be her," I would realize that the scenario didn't work. I couldn't trust anyone, and I felt a semblance of what Lindsey must have felt for her whole adult life. Never trusting, never feeling safe.
So I was stunned, as only one can be, when I figured out who was behind it all…and why. I started to piece it together near the end, and then the explosive, riveting events came to a crashing conclusion. A truly 5 star read that I will not forget.
★ ★ ★ ☆ ☆
shashank
This review has been somewhat tough for me to write. You see, I've read most of Chevy Steven's books (except Those Girls) and have massive love for Still Missing which I regularly recommend to those looking for a thrilling mystery. That Night is another favorite. So you could say I was pretty excited when I got my hands on this one. I went into this with a vague idea of the fact that it's about an abusive marriage in which the wife manages to escape and then the husband gets out of prison and things start to go downhill for her.

If this sounds like a familiar storyline it's because it is of course. Domestic thrillers have been taking over the psychological thriller genre for quite some time and in terms of movies, there's the hugely popular Sleeping with the Enemy. I was convinced Chevy would bring something new to the table, something that might make me hold my breath and feel tense throughout. Unfortunately, for me, that just didn't happen. I've thought for the last 4 days about why this book didn't grab me and I can't come up with one specific reason. I think, maybe, it's a combination of factors, including a lack of character connection on my part and a dislike of the narrative structure.

The story starts off from Lindsey's perspective in 2005 and we are immediately submersed in the dance of destruction and manipulation that is her and Andrew's marriage. To make matters worse, their young daughter Sophie is witness to it. I wondered if I would've felt differently had she chosen to start the story in the past when they first met which is where it eventually jumps to. So while I'm on the subject, if you're a fan of frequently alternating perspectives and multiple jumping timelines then you'll probably really like this narrative structure. I'm not and I think that's another reason I wasn't engaged with the story. The novel goes back and forth between Lindsey's perspective and her teenage daughter Sophie's, as well as shifting time perspectives from the past when they met to the past during their marriage to present day. There is LOTS of jumping around which, for me, led to a lack of feeling connected and engaged with the plot and characters. Also, I'm not sure I completely bought into Sophie's motivations of totally disregarding everything her mother said about her violent dad. This and the rest of the teenage angst storyline fell flat for me.

So, here's the interesting part about my reading experience with this book....I read it in about 4 hours...that's how incredibly "readable" it is. Chevy Steven's writing just flows, there's something about the way she writes that makes you stay glued to the pages and turning them as quickly as possible. In terms of the mystery, there isn't a lot of possibilities as to the who so you very well may figure that out (as I did) but the why and how played out in an interesting fashion. I was very impressed with how the author pulled together all the loose threads into a tight conclusion! Overall though, I just felt underwhelmed with this one but it very well may be a case of wrong book wrong time for me as the reviews on Goodreads and the store are excellent. Give this a try if you like fast paced psychological thrillers with alternating timelines and perspectives.
★ ★ ★ ★ ★
debi turner
This is the first book I have read by this author and, on the back of what I have read, it definitely won't be the last. It is the story of Lindsey Nash who, eleven years ago, managed to escape her abusive relationship and started a new life with her teenage daughter whilst her ex languished in jail. Sadly, all good things come to an end as Lindsey is notified of his release. As things happen to her that have her senses tingling, with her husband now free, is she still safe or is her nightmare about to start again?
Oh my goodness, I whizzed through this book, hanging from every word I devoured. This author sure does know how to ramp the tension up to high! She is also pretty good at leading a reader a merry dance as she lured me into one direction only to throw curve ball after curve ball as she spun me around until, by the end, I was quite dizzy. Very very satisfied but completely done in.
Her characters are all brilliantly drawn and all very credible. Well, within their personalities and storyline anyway! I managed to make connections with several from the off and that always helps me as a reader. The others I warmed to slowly but soon enough to make sure I was well and truly emotionally invested in what was going on. The story itself was, to me anyway, quite original. A little predictable at times but I would put that down to the fact that I read an awful lot of this genre and so I can probably spot things going on easier than some. There were some threads that were screaming out to be followed and I had a few inklings of where they would lead but I had to be patient and wait for the author to allow me to go there. Definitely worth the wait though, I can tell you!
I already mentioned that this was my first book by the author but it really didn't feel like that at all. After only a couple of chapters I found myself very comfortable with the writing style, almost like she was already one of my favourite authors. Obviously I am going to nurture this connection and plough my way through her back catalogue. So many books, so little time sigh...

My thanks go to the Publisher and Netgalley for the chance to read this book.
★ ★ ★ ★ ★
vicki
I can't believe this is my first Chevy Stevens book… Why have I never read a book by this fantastic author?! Guys, this book completely blew me away! My review will not express just how amazing this book was so why don't you see for yourself and buy this thrilling read?!

At the beginning of the story, the chapters alternate between present and past—the past starting off with Andrew and Lindsey falling in love, starting a family and then fear for Lindsey's life after Andrew shows his abusive side. All of this leads up to the present time. Now, Andrew is out of prison and Lindsey is sure he's seeking revenge. After all, he knows she had something to do with him ending up in jail and the illegal way Lindsey went about it.

I loved that this story not only focused on the abusive and toxic relationship between Lindsey and Andrew but also on Lindsey's daughter Sofia and her relationship with her mom and her dad. I felt for Sofia a lot. All she remembers of her dad was that he was a great father figure so to find out what he did to her mom left her really conflicted. Still, Sofia wanted to meet up with her father and learn more about him, which is very understandable. Again, my heart broke for her and for Lindsey as well.

I'm beyond impressed by Stevens writing. Her words lured me into the story and gripped my attention. Stevens wrote everything in a way that toyed with my emotions, and I was actually loving this. It made for a great page-turner! You don't want to stop reading at all. Let me tell you, I never saw the plot twist coming. Never. I thought I had it figured it out. I really did. I was so sure, I was willing to bet money on who the culprit was. Well, I'm glad I didn't bet anything or I would have lost everything I owned. Guys, the twist came out of nowhere! It caught me off guard and left me breathless. I'm still in shock, okay?! It was that good!

Never Let You Go is a brilliant, fear-inducing, heart-racing, thrilling mystery that will grip its readers to the very end!
★ ★ ★ ☆ ☆
kaytee
A woman's abusive husband gets out of prison after ten years, finds the small, remote town where she and her teenaged daughter have hidden, and eventually moves there himself. Bad things start to happen, and fears for them both cause the protagonist and her daughter to once again go into hiding. He claims to be a changed man and secretly forms a relationship with his daughter, but does he have sinister motives?
To start, let me say that I enjoyed reading this. It was a quick, fun read, that I looked forward to getting back to. The characters were complex and intriguing, and the settings interesting and well-described. I liked the main characters, and worried about them as things began to go very wrong.
However, I did find some things hard to believe. The pivotal moment, when a discovery is made that shakes the protagonist to the core, did not seem credible. The change was too abrupt. In my experience, people do not give up cherished beliefs so suddenly. There is usually an intervening phase in which they rationalize and try to make sense of things. Despite being shocked and terrified, she was able to immediately come up with a rational plan, communicate it to her daughter, and carry it out. This seemed sudden and unrealistic. I also thought it was a leap for her to assume that the motives and intentions of the perpetrator were malicious towards her, not towards another character, without further evidence. Finally, I didn't quite buy the idea that the perpetrator would spend years planning for revenge, and not be detected by those close to him.
I recommend this book for a fast, fun read. It is also eye-opening to gain insight into spousal abuse and stalking, and frightening to realize the limits of what law enforcement can do.
Note: I received an advance copy from the publisher in exchange for an honest review.
★ ★ ★ ★ ☆
yvette
Eleven years ago, Lindsey Nash got the Hell out of dodge, when she escaped from her abusive husband. She was able to take her young daughter and leave. Her husband, Andrew, who has been abusing Lindsey for years, attempts to follow her as she escapes with their daughter. In his attempts to catch her, he hits another car, killing the other driver. While her husband is incarcerated, Lindsey is able to start a new life and even a career. She believes everything in her life is good, until the day her ex-husband is released from prison.

When Andrew's release from prison, Lindsey begins to feel like she is being watched, things are moved, her current boyfriend is hit by a truck, someone has been in her home, her dog is poisoned, and there is a sens of unease in the air. To top off the stress her teenage daughter is in a "relationship" herself which Lindsey does not feel quite right about as the teen reminds her of her ex-husband. Sprinkle on the fact, that her daughter has been seeing her father behind her Mother's back. When Lindsey finds this out, her stress and worries double.

Andrew, for his part, claims he is a changed man. He wants to re-build a relationship with his daughter. He wants to make nice with his ex-wife. He claims that he has not done anything wrong. He is trying to be a better man. But has he changed? Is he Innocent? Could there be someone else who wants to stir the hornet's nest?

This book was a real page turner for me. I really enjoyed it and looked forward to reading it. I don't want to say anything else about the plot but that there were several twists and turns which kept me guessing and kept the book interesting. While reading the book, I thought "He is the one behind it" only learn I was wrong. Which is a good thing. I love when a writer can surprise me. I LOVE when I am just as SHOCKED as the characters in the book when the REVEAL occurs.

I think this is a book most people would enjoy. Yes, there are a couple of scenes of domestic violence but nothing else is graphic or too over the top in this book. I loved the suspense in this book and how the Author built the suspense until the REVEAL at the end. It was nice to be left wanting more. I love when I get to put my detective hat on while reading!

This was my first Chevy Stevens book but it will not be my last. I am now off to BINGE read some of her other books.

I received a copy of this book in exchange for an honest review.
★ ★ ★ ★ ★
ahong pheng
So, this is the second book of Stevens' that I've read and I have loved them both. They both have really strong characters, and they happen to have many characters that are all well developed, even the smallest ones. Chevy Stevens knows what she is doing, and I am excited to follow her writing career as she keeps going.

Never Let You Go takes you on many twists and turns as it travels back in time and pops back to the present to tell the whole story. Lindsey has a troubled past and it follows her all through her life. When her ex husband shows up, everything goes to hell, and it's a wild ride to the end.

Things keep happening, but you never know who is lying, who is telling the truth, and who is completely innocent. I must say that I didn't guess the twist until it was revealed which was an awesome change of pace for me.

I thoroughly enjoyed this read. It has so much action, and some truly awful things are described in really good detail without being over the top.

Chevy Stevens is an author to keep an eye on!

5/5 Stars

Memorable Quote: "I make a second cup of coffee — the first is for sanity, the second is pure pleasure. . ."
★ ★ ★ ☆ ☆
haitham alsawwaf
Eleven years ago, Lindsay Nash drugged her abusive husband so she could escape with her 6-year-old daughter. While Andrew has spent the years since then in prison, Lindsay has just learned he's now being released.

Naturally, Lindsay is terrified. She's worked hard to build a new life for herself and Sophie; what if Andrew plans to track them down and get revenge?

Andrew keeps insisting he's a changed man, that his years in prison have made him stop drinking and reassess the person he was back then. But it's hard for Lindsay to believe that. Strange little things have begun to happen, and who else would be doing them except Andrew?

Meanwhile, Sophie is aware of her parents' history yet is desperate to believe the best about the father she can barely remember.

Stevens creates realistic characters, set in a suspenseful situation that readers know could happen to any of us, which makes it all the more gripping. However, she gets near the end and seems unable to resolve her story realistically. Without getting into specifics that might ruin the book for those who still want to read it, suffice it to say that the perpetrator's motives and plans, once explained, don't really ring believable.
★ ★ ★ ★ ★
julia collings
Wow, this book ramped up quickly, letting us voyeuristic readers see into the abusive relationship Lindsey Nash had with her ex-husband, Andrew. There were times I just had to put the book down and think about something else for awhile to calm down.

Lindsey and her daughter, Sophie, were barely able to escape Andrew's clutches and, while he sets out chasing them down, he causes a horrific car accident and ends up in prison.

It's been 11 years now and Andrew is getting out of prison and Lindsey is scared to death. And strange happenings start that bring back memories of those terrible years.

The story is told in the past and in the present timeframes and it's also told from both Lindsey and Sophie's points of view. I was able to keep track pretty easily as the story moved around.

All the characters were believable in the story - well developed and easy to imagine.

The story ends up being a matter of who Lindsey and Sophie can trust - and there's a lot of twists along the way.

I've enjoyed author Stevens work in the past and am glad I read this standalone thriller.

I received this book from St. Martin's Press through Net Galley in exchange for my unbiased review.
★ ★ ★ ★ ★
ltbisesi
Fleeing from an abusive husband, Lindsey Nash takes her daughter Sophie and runs. Andrew comes after her but is involved in an accident where a woman is killed. He is sent to prison for ten years. Now he is out and living in the same town as Lindsey and Sophie. Sophie admitted writing to him and says she wants to get to know her father. Things begin to occur that lead Lindsey to think Andrew has gotten inside their home. Police are unable to do anything until Andrew's body is found. They think he fell down the stairs and his death ruled accidental. Lindsey turns to Marcus, a retired psychologist who volunteers at sessions for abused women. Someone is still getting inside her house as things are moved around and her computer is being accessed. If not Andrew, who?

Stevens' books are always good, lots of suspense and you can't stop reading till you find out who the bad guy is. This one is no exception.
★ ★ ★ ★ ☆
rachael sena
Thanks to St. Martin's Press via Netgalley for the free review copy in exchange for my honest opinion.

I first heard of this author several years ago when "Still Missing" was recommended to me by a couple of blog friends. Since then, I've put all of her books on my TBR list and even purchased a couple, but I haven't managed to read one until now. Don't worry, this will not be the last Chevy Stevens title I pick up in the near future. The suspense had me at the edge of my seat!

I don't read a ton of titles in the suspense/thriller genre, but I thought Stevens did a great job with the fear factor - I was genuinely afraid for Lindsey and her daughter Sophie. Lindsey's husband became more and more creepy with every page turned, every incident recalled. Sometimes, when reading a story of domestic abuse, I think, "Well, why didn't she see that side of him from the beginning? It's so obvious!" or "Why doesn't she just leave? There's got to be some way for her to get out of this situation." But in the case of "Never Let You Go", Stevens had me believing that if I were Lindsey, I would have fallen for Andrew and been trapped in exactly the same way. She really could not make a move for fear of retaliation, not just against herself, but her family too. It truly was horrifying!

Eventually, Lindsey does end up getting away from Andrew when he's charged and sent to jail. (Not a spoiler, it says so in the synopsis!) But once Andrew is released, Lindsey is once again terrified for herself and Sophie. And Sophie, gah! Everything her mom has done her whole life has been for her protection, but Sophie, being the curious, know-it-all teenager she is, only exacerbates the danger both she and her mom are in. I won't say how, because that would indeed be a spoiler, but suffice it to say that you'll probably be yelling at Sophie just like I was when you read this book.

Does that mean you should read "Never Let You Go"? Does it get Roxy's seal of approval? Absolutely! I loved the Canadian West Coast island setting, all the twists, turns, and tension, and I think most people will agree with me.
★ ★ ★ ★ ☆
tarika
Lindsey Nash has not had the easiest of lives.

She escaped in the dark one night with her six-year-old daughter, Sophie, and just a few of their possessions. They were running from Andrew, Lindsey's drunken, abusive, and possessive husband. Lindsey knew that it was only a matter of time before Andrew killed her, leaving Sophie without her mom. But the night the two disappear, something else happens: a drunken Andrew gets behind the wheel, crashes his vehicle, and kills another woman. The accident puts him in prison for 10 years, giving Lindsey a small sense of freedom, but it's short-lived. Before she knows it, he's out, and headed for the town where Lindsey and Sophie have started over. Strange things start happen, and Lindsey is terrified for her life again--and Sophie's. Andrew claims prison has changed him, but Lindsey can't believe it. How will she and her daughter ever be safe?

This is my fourth Stevens book, and I know by now that she will keep you up late, frantically turning the pages, wondering what will happen. Of the ones I've read, I still think That Night is my favorite, but this one was quite an enjoyable and fast-paced read as well. I blew through it on vacation in about 24 hours, and it had a chilling creepiness to it that made me feel like I should be looking over my shoulder or continually pulling the curtains shut.

First, let's just put out there, as with most of Stevens' books, a big warning for abuse triggers. Please make that known to anyone who might be affected by such a storyline.

One of the best things about this novel was the way Stevens slowly unfurled bits of the plot, making you go "wow" each time something was revealed. The book is divided into three parts, and the first one switches between the present and the past, showcasing some of Lindsey and Andrew's abusive marriage. It's very effective. In the later parts, we hear from both Lindsey and Sophie, who is now a nearly grown teenager. Again, it's a compelling storytelling tool and allows Stevens to work the unreliable narrator angle. Is Lindsey just imagining all this? Can we trust her? Has she just brainwashed Sophie against her father?

The novel sets up a series of suspects, and I admit that I guessed "who did it" before page 100, but I still enjoyed the book immensely. It took me longer to work out why, and I was quite engrossed in the characters. I liked both Lindsey and Sophie, though I didn't love them or feel particularly attached to either, but I so enjoyed the mechanics of the story and what was going to come next that I was completely engaged nonetheless. The novel is very chilling, very eerie, and written so vividly that you can quite imagine many of its more frightening and suspenseful scenes. I can easily see it being made into a movie where I would be peeking tensely through my sleeves.

Overall, this was a suspenseful, fast page-turner. Definitely a good, quick read. I'd say 3.75 stars rounded up to 4.
★ ★ ★ ★ ☆
breand n
Ok Whoa!!! I was not expecting this book to go that dark and twisted there towards the end. I really thought that this was going to be your run of the mill "Sleeping With the Enemy starring Julia Roberts," but it really wasn't. It had all the elements of the Julia Roberts movie, but things got so crazy there towards the end. I can usually predict what the ending of my book is going to take me and this one was surprising, which is totally refreshing. I can totally see this being made into a movie, it was that good.

WHAT I LIKED ABOUT THIS BOOK

Good plot lines and great twists. Good surprises along the way. When I got to the last 20% of the book I couldn't put it down until I had finished and saw what happened. I'm going to spoil it just a little bit for you here and tell you that the author doesn't kill the dog off in the book, which makes me very happy. I hate it when they kill the dog.

Nowadays when I read a good mystery book similar to this one the characters are all so detestable (which I have said so many times) it's hard to connect with them. This book was different, you liked the mother even if she was hypersensitive about her ex-husband. You like the daughter even though she is being so dumb and acting like a stupid teenager. You even can feel for the evil wife beater ex-husband. A little.

It jumped back and fourth through time and back and fourth between the mother and the daughter and it did so in way that wasn't confusing or distracting at all. The story flowed seamlessly throughout and I thought it was just fantastic storytelling.

Nice twist at the end. Love that.

WHAT I DIDN'T LIKE ABOUT THIS BOOK

Okay, not much really. Even though I said above that I liked that the teenager was easy to connect to as a reader, she did make me want to punch myself in the face a couple times. LIKE WTF KID. Your mom worked so hard to get you away from this bad guy and you are just jacking stuff up at warp speed.

It wasn't a breakneck page turner until the end book, but it was a steady one with a decent build up and a pretty decent twist in the end, worth the read. It has definitely turned me onto the author and I will be putting more of her stuff on my tbr in the future.

I would absolutely recommend this book to anyone that liked a suspense thriller with a twist at the end. 4/5 stars.
★ ★ ☆ ☆ ☆
rita amado
I've been trying to branch out and try different genres, so when I saw this thriller, I thought I'd take a chance. But it just didn't work for me. Full disclosure, I didn't end up finishing it (though I got through a good chunk of it). Not because it was bad, but because I just wasn't clicking with it. I wouldn't say the story or writing were bad, I just could not get into it and just wasn't willing to keep slogging through a book that I wasn't enjoying.

The story feels so predictable that unless the author has some seriously crazy and out there plot twists that aren't being foreshadowed at all, I can see what's coming. The characters were okay, but all in all, the book felt like a cheesy Lifetime movie that doesn't have a lot of bearing in reality but makes for good brain candy. I'm all for one of those, but they're always hit and miss, and this one was a miss for me.
★ ★ ★ ★ ★
lisa springle
I have been a fan of Chevy Stevens since my librarian recommended Still Missing a few years ago. Her books never fail to grab me and keep me on the edge of my seat until I finish. Never Let You Go does not disappoint. The book starts off from Lindsay Nash's point of view. It's November 2005. Lindsay, her husband Andrew, and daughter Sophie are on holiday in Mexico. But this is definitely not a vacation for Lindsay. She can't just enjoy the sun and relax by the pool. She averts her eyes and tries not to look at anyone, or draw attention to herself. As you can guess, Lindsay is an abused wife. She constantly walks on eggshells, careful not to upset her husband and at the same time try to shield her seven-year old from what's going on. What is even worse is that she is afraid that Andrew will take Sophie and leave if she tries to tell anyone or leave on her own. When Andrew tries to kill her, she finally confides in her brother. They come up with a plan so Lindsay and Sophie can get away.

The story goes back and forth from 2005 when she and Andrew are together to 2015 where Lindsay now runs a small cleaning business, hiring women who were once in her position. She is raising Sophie, now a teenager to be an independent and strong woman. Everything changes when Andrew is released from prison after 10 years behind bars. He has promised his lawyer that he will leave them alone, but can he keep that promise? Why did he end up in prison in the first place?

After Andrew is released, he moves to their small town and strange things start happening. Lindsay is sure that Andrew is behind things and gets a peace bond against him. Sophie gets a boyfriend and Lindsay is worried about her. Their relationship becomes strained. Even Lindsay's boyfriend is worried about what is going on with their lives and offers them refuge at his Lake House. Can Lindsay keep Sophie safe as she grows up and becomes a normal teenage girl? Is it time for Lindsay to take a chance on a new romance? By going back and forth in time, we can see how this once loving relationship morphs into this toxic relationship of emotional and physical abuse.

As usual, the character development is great. Lindsay and Sophie have a wonderful bond that is easy to understand with the way the story develops. It is a real mother/daughter bond that you would expect from a single parent family that has gone through hardships. The secondary characters of Andrew, Marcus, Greg, Jenny, and Jared are essential to the story and even though not the main characters are again developed well.

The story is told from both Lindsay and Sophie's point of view, switching back and forth between chapters. It was easy to follow along and their different perspectives on what was happening made it even more interesting. I was sure that I knew who was causing the turmoil, then I would change my mind. I thought I had it figured out, but I was wrong. That is one thing I love about her books, the plot twists keep coming so that you cannot put it down until you find out how it is going to end. It was intense and suspenseful and I stayed up longer than I had planned to finish the book. If you like suspense then you will love this book. I highly recommend it to those who love thrillers and it even deals with an important issue in our time, that of spousal abuse.
★ ★ ★ ★ ★
orko
Let me invite you in the mind of Orsayor L. Simmons for a few minutes. When I pick up a mystery/suspense book – I automatically go in Columbo mode and try to solve the mystery before the end of the book. If my assumptions are proven correct at the end of the book – I tend to put that book in my book closet, not my book shelf.

*FYI – Columbo was an American television series starring Peter Falk as Columbo, a homicide detective with the Los Angeles Police Department.*

Never Let You Go is the upcoming release by Author Chevy Stevens. The novel centers around Lindsey who left her abusive alcoholic husband after enduring years of mental, emotional, & physical abuse. After a series of events – Lindsay is convinced that her ex-husband is back to cause havoc in her life. She will do anything to keep she and their daughter, Sophie safe from all harm. It's been over ten years since she has laid eyes on her ex-husband, so she doesn't know what to expect from him.

Is he planning to harm her? Does he want to take their daughter away from her? Or even worse? Kill her.

The story is told from alternative voices of Lindsay and her daughter, Sophie and it also flashes back from the past to present. Never Let Go is a very fast-paced read. Author Chevy Stevens does an excellent job of creating characters that grab hold of the reader's attention until the very last page. There are so many twists and turns in this book – it kept my eyes glued to each page.

There were so many scenarios running through my mind as I read this book. Just when I thought I knew who to hate – she slid something else in the equation that made me go back to Square One.

EVERYONE is a SUSPECT!

I give Author Chevy Stevens a standing ovation for keeping keeping me on my toes. I'm still recovering from a horrible Reading Slump and this book energized every reading muscle in my body. I know that may sound dramatic, but to an avid reader – a reading slump is traumatic.

Every time I open a book or turn on my Kindle – I long to have the amazing feeling that I felt after reading Never Let You Go by Chevy Stevens. For the life of me, I don't know why my bookshelf isn't full of books written by Chevy Stevens.
★ ★ ★ ★ ☆
lisa kelsey
Never Let You Go is my first read by author, Chevy Stevens. The main characters include Lindsey Nash, an abused wife and mother, and her daughter, Sophie. This is a story about domestic abuse that Lindsey endured for years then finally her ex-husband is put into prison. Lindsey and her daughter Sophie start their lives over and years later her ex-husband is released from prison. I won't go any further because I don't want to spoil anything but it really gets good at the end.

The only parts of the book I didn't really care for were the parts about Sophie and her teenage love life. But the pace picked back up and I totally never saw this ending coming. Lindsey and Sophie proved to be very tough women throughout the story. The abusive parts were not written in great detail so it was sort of softened for the reader. Although it was written that way the reader could still feel the fear that Lindsey had for her abusive husband. I would definitely read more from this author and would recommend her books to others. Four out of five stars for Never Let You Go!!!

Thank you Chevy Stevens, St Martin's Press, and NetGalley for providing me with a digital copy of this book to read.
★ ★ ★ ★ ★
allison bailey
My Review: 5/5

This is going to be hard to believe, given that this book is right up my alley in the genre it falls into, but Never Let You Go is my very first book to read by Chevy Stevens! I know, impossible to believe, right? I could just kick myself for not reading her books earlier! This book was so fabulous!!

Lindsey is in an abusive relationship with her alcoholic husband, Andrew. When she's had enough, she takes her daughter (Emily) and they flee. When they reach a stop before their final destination, she learns shocking news...her husband was in an accident. He survives, but the other driver does not. He is sent to prison. Lindsey and Emily are able to settle in a small town and start a new life. Fast forward ten years later and her now ex-husband is released. Soon after, mysterious incidents start occurring and Lindsey has no doubt her ex-husband is out for revenge against her for leaving him.

I have to start by saying I loved Lindsey. She has so much strength and courage. One of the hardest things to do is leave an abusive, controlling relationship. When she finally gathers up enough courage and leaves Andrew, I applauded! Her number one concern throughout the book was making sure her daughter was safe. This feat in itself proved to be challenging with the strong-willed Emily. But Lindsey held her ground, and for that I commend her!

While this book's genre is suspense, it is so much more than that. It is also a story about the relationship between mother and daughter; Lindsey and Emily. I kept putting myself in Lindsey's shoes, wondering if I would have made the same decisions. It's a tough one. You want your daughter to live a life as normal as possible, but how is that possible when your obsessed ex-husband is on the loose?

As for the suspense aspect, there were so many twists and turns up until the very end. I found myself questioning everyone and everything. Who can Lindsey trust? Or, who can Emily trust? It was such an eerie feeling not knowing who was lurking around the corner.

This is a great mystery, but also a heart-felt story of the bond between mother and daughter. Highly, highly recommend!! And now excuse me while I order the rest of the authors books! :)
★ ★ ★ ★ ☆
rachmani ang
In a post-GONE GIRL world, thrillers are experiencing a huge leap in popularity, and readers who once shied away from this genre are now anxiously awaiting their next plot twist or red herring. How then does an author stand out? Just ask Chevy Stevens, whose newest psychological thriller, NEVER LET YOU GO, proves that she is on top of her game --- as is the genre itself.

Framed as a story of fear, abuse and freedom, NEVER LET YOU GO begins by introducing the Nash family --- Lindsey, Andrew and their daughter, Sophie --- while on a trip to Mexico. The family is the picture of perfection, with fit, toned Andrew watching over his beautiful wife and their perfect daughter. But as Stevens zooms in on their interactions, it becomes clear that there is a fourth, much darker member of the Nash family: domestic violence. Lindsey is constantly under Andrew's scrutiny, and even so much as a mistimed smile can set him off. Stevens sets the scene masterfully, allowing readers to see inside Lindsey's mind where every movement and utterance are rehearsed over and over again for fear of upsetting Andrew. Their daughter, meanwhile, is only seven and blissfully unaware of her father's temperament, a fact that makes the seemingly serene setting even more chilling. Set off by what he perceives to be flirtation, Andrew plays a horrifying prank on Lindsey, exposing his true nature to the reader and confirming her fears.

From this point on, NEVER LET YOU GO skips forward 10 years and alternates between the perspectives of Lindsey and Sophie, now 17. The two escaped Andrew's abuse shortly after their Mexican vacation and have since lived a cautious yet happy life, while Andrew has been imprisoned for a crime unrelated to his abuse. Lindsey now runs her own cleaning and caretaking business, while Sophie is content to draw, dye her hair wild colors, and spend time with her best friend, Delaney. But their lives are about to change, as Andrew not only has been released from prison, but has been spotted a little too close to their new home.

Although Lindsey is fearful that Andrew will come looking for her and her daughter, she has grown a lot since she last saw him, and has even begun dating a new man, Greg, while taking self-defense lessons from a gentleman named Marcus. Sophie, on the other hand, has a secret: she has been writing to her father in prison and is finally ready to meet him in person. As a reader, it is difficult to watch Sophie fall into what seems to be an obvious trap, but Stevens writes Sophie with such skill that her yearning for a father is nearly palpable. She recognizes her mother's fear and yet does not feel it herself --- and, as we all know, teenagers can struggle with empathy, particularly for such an unusual situation.

When Lindsey is cleaning a house one day, she notices that her purse has been moved in a way that reminds her of Andrew's controlling nature. From that point on, other signs begin to appear that suggest someone is watching Lindsey and her daughter and waiting for the right time to make a move. Although Lindsey has the help of a supporting detective, she knows that Andrew can be highly manipulative and that it will take more than a restraining order to keep her family safe --- not to mention the fact that she, too, is hiding a dark secret about the night of her escape. With Sophie alternately forgiving her father and dodging calls from him while growing increasingly close to a boy from school, Lindsey must struggle to decide who to trust and who to fear.

In a novel about the dangers of abuse masquerading as charm, it can be easy to turn any minor character into a suspect, and Stevens carefully balances each of these characters --- particularly the men --- with a deft hand. Although they are all different, each bears a curious familiarity to Andrew: one a little too possessive, one a bit too watchful, another overly friendly. As a reader, you will think that this is simply a cut and dry story of abuse and escape, but you will be very, very wrong. I cannot say that some elements did not feel a bit unrealistic, but these do not take away from the narrative in any way --- in fact, they only serve to keep you happily distracted while the real villain creeps up.

If you are not familiar with Stevens' writing, you should know that she is masterful in her pacing. Although this book is over 400 pages long, it moves very quickly, with each page bursting with tension and suspense. However, this is not your average action-packed thriller, as the real "meat" of the story comes from the strength of Stevens' characters. I was instantly drawn to both Lindsey and Sophie and found myself rooting for them even when I did not agree with their choices. Sophie, in particular, was fascinating, as she was able to separate her feelings for her father from the history she had been given without recognizing the signs that something was amiss. Her naivety added an edge to the novel that might have been lost had this been a stereotypical story of abuse.

Once again, Chevy Stevens has given us a chilling, eerie novel that will make even the most fearless reader feel like they are being watched.

Reviewed by Rebecca Munro
★ ★ ★ ★ ★
amanda betts
I had a review copy of this book months before its release date and kept putting off reading it until closer to publication but finally succumbed after seeing a few reviews appearing around the place.

Unfortunately I had no idea I was going to get so engrossed in this book which I read in one very long bath-sitting. I actually started it after finishing something else, thinking I'd just flick through the first few chapters….

So, obviously I loved this book.

I liked that she didn't draw Lindsey's life / relationship with Andrew out excessively. We popped in on a few occasions over several years to see him change from an older and slightly controlling – though mostly charming – suitor, to a more controlling and jealous newlywed, to an abusive (and mostly apologetic) husband. Of course those around Lindsey weren't aware of his behaviour, exacerbated by his heavy drinking and by the time their daughter Sophie is 7, Lindsey feels stuck.

But rather than a lengthy cat and mouse scenario during which Lindsey fears for her life and laboriously plots her escape, Andrew is incarcerated… so she and Sophie flee and don't look back.

In the present it's 11 years later and Sophie is about to turn 18. Lindsey owns a small cleaning business, is happy with her life and has started a new relationship when she discovers Andrew has been released from jail.

When things start to happen: someone's been inside a client's house and then her own place, Lindsey knows it's Andrew. But things are complicated this time around as she soon learns that Sophie has reached out to her father and seems convinced by his stories of redemption and transformation.

So, with a twisty and addictive plot Stevens lures us in, offering up complex characters in Lindsey, Sophie and Andrew. And then there's Lindsey's boyfriend who she seems reticent to commit to; Sophie's brand new boyfriend (who seems unduly fascinated with her mother); Lindsey's long-term support and self-defence instructor who understands loss; as well as her brother… who worries for her safety.

It's rare I'm kept guessing until the end but Stevens managed to do just that, offering up some obvious suspects and many red herrings. And I was floored by something that occurred 2/3 of the way through the book and… Really. Did. Not. Expect. It.
★ ★ ★ ★ ★
cbpax
Anyone who has experienced or is privy to an abusive relationship with a narcissistic person, will experience déjà vu while reading Chevy Stevens' psychological thriller, Never Let You Go. Stevens is right on while telling the story of Lindsay, who escapes an abusive relationship and starts a new life with her teenage daughter while her ex-husband, Andrew, spends time in prison for killing a woman while driving drunk. However, when he is released, Lindsay is devastated because strange things start happening – someone is breaking into her house and searching through her things and she is being followed - she is convinced it is Andrew, who denies being involved and swears he has changed. Lindsay doesn't want to run again, since she has an established business, and she must rely on her friends to help her get through and avoid the consequences of Andrew's behavior.

Stevens is an excellent storyteller, and has developed her characters so that they seem real. She has obviously done some research into the psychology of narcissistic personalities, and it is almost scary to experience it through her characters. The story will keep readers on the edge of their seats since there are unexpected twists and turns that escalate the level of suspense.

The dénouement is totally unexpected, and will make readers really think for days after finishing the book. The story is fascinating, the writing is excellent, and the characters are very real. Readers who enjoy a fast-moving thriller with a great story will not want to miss this novel.

Special thanks to NetGalley for supplying a review copy of this book.
★ ★ ★ ★ ★
kristen plachuta
Still Missing is Chevy Stevens' first novel and is my favorite of hers. You feel every emotion Annie has and Chevy's writing is compelling! With Never Let You Go Chevy really does showcase that she is a master at what she does.

Never Let You Go is about Lindsey and her daughter Sophie. Lindsey is in an abusive marriage and wants to get out but isn't sure how. Eventually she leaves with Sophie and her husband Andrew goes to jail. Eleven years later, Andrew is released from prison and Lindsey begins to feel that she is being constantly watched. She believes it is Andrew even though he says he has changed.

Never Let You Go is narrated by Lindsey and her daughter Sophie. In addition to both narrators the novel also takes place in the past when Lindsey was in her marriage and present day. Both transitions of the points of view between Lindsey and Sophie and past and present are seamless. They merge together well and there is no confusion when each chapter occurs or who the narrator is.

As with all thriller/suspense novels there are twists that you may or may not see coming. My suspicions were narrowed down to two characters as to who I thought was stalking Lindsey. I just was not sure why they might have been doing it. One of my thoughts was right! I normally do not like it when I guess who the guilty party is, but I think because I was not sure why I still had my mind blown. When I read who was stalking Lindsey and why I had two reactions: "I knew it! and OMG!" The OMG was the motive that I did not see coming.

Chevy Stevens does a great job with you having empathy for Lindsey. At the beginning you really want her to get away from Andrew. Chevy pulls you in and takes you for quite a ride with Lindsey and Sophie. You want Lindsey and Sophie to come out fine at the end.

This is a very intense book that I never wanted to put down!

I must give a couple of warnings to readers:
-If you have issues with domestic violence you may want to stay away from this book. Some scenes are very intense.
-If you are an animal lover there are a couple of scenes that may bother you. I had a hard time reading those scenes, but a lot of the feelings was fear as to what was going to happen next.

With Never Let You Go Chevy Stevens shows how superior she is with her writing in the suspense/thriller genres. With this book, she is becoming a favorite of mine!

Never Let You Go is very highly recommended! If you have not read her novels and interested in reading them, then start with Still Missing and then move onto Never Let You Go!

**Thank you to St. Martin's Press for my e-arc via NetGalley and my print arc copy which I voluntarily read.
★ ★ ★ ★ ★
sasha
Never Let You Go by Chevy Stevens is a tense, nail-biting thriller that will capture your rapt attention from beginning to end. It is very highly recommended. Set aside the time to read this all at once (which you will be doing anyway, so you might as well plan for it).

Eleven years ago, Lindsey Nash escaped an abusive relationship. It was a miracle that she managed to get out alive with her daughter, Sophie. Her ex-husband, Andrew, was arrested when he drove drunk in search of her, causing an accident that killed a woman. He was sent to jail and Lindsey and Sophie went on to start a new life in Dogwood Bay, a lakeshore town in British Columbia. She has her own business cleaning houses. Sophie is now 17 and getting ready to finish high school.

Now Andrew is being released from prison. Lindsey is sure he can't find her, but when disturbing things begin to happen, it appears that someone is watching her and even entering her home, she contacts the police. As the threats escalate, it seems to be clear that Andrew is trying to extract revenge on her.

Sophie, unknown to Linsey, has sent letters to her father when he was in prison and she agrees to secretly meet with him when he is released. He claims he has changed and that he would never harm Lindsey, but is he telling the truth? Clearly someone is stalking Lindsey and means her harm.

The story is told in the alternating voices of Lindsey and Sophie. It also shifts back and forth in time, chronicling Andrew's escalating abuse and control over Lindsey. Lindsey's terror is palpable as she relates the story of Andrew's increasingly violent abuse and control over her, even to the point where she is scared for Sophie's safety. Sophie's chapters are all present day. She was just a child when Andrew was sent to prison. She wants a father, but also knows about Lindsey's fear over his abuse.

This is a masterful fast-paced thriller. The writing is incredible. The plot is skillfully presented as the suspense just keeps building on itself and you don't know who you can trust. Let's just say there is more than one suspect. Lindsey and Sophie are well developed, imperfect characters with flaws, talents, and doubts, who are placed in an impossibly strained situation. There are a couple twists that I didn't see coming at all that took my breath away.

Get this novel! Chevy Stevens is proving she's a writer who can consistently create an excellent novel that is sure to ramp up the tension, surprise you with some twists, and leave you satisfied with the ending. Never Let You Go is now added to my list of best books of the year.

Disclosure: My review copy was courtesy of St. Martin's Press.
★ ★ ★ ★ ☆
zemin
This was a very intense thriller about a woman who manages to free herself and her daughter from her abusive drinking control freak husband, only to find he's found them again several years later. When Lindsey finds out that her daughter Sophie had initiated the contact to her father she is furious, but Sophie insists Andrew has changed and is a different man. But fears runs deep and Lindsey won't ever be able to forgive him for what he did to her family - especially when weird things start happening, like someone breaking into her house and snooping through her things. She is intent on getting her life back - once again - and is determined to get Andrew back behind bars. Thankfully, she has new friends that support her - Greg, her 'friend-with-benefits', and Marcus, who teaches her self-defense fighting techniques. Then Sophie starts dating a boy who seems to have a possessive streak just like Andrew, and Lindsey fears her daughter might repeat her own errors. But things are never what they seem in this story full of twists, which is masterfully proven especially at the end.

I loved how the story went along in a zigzag fashion, never following a straight path, but instead taking unexpected detours and suddenly heading towards a totally different destination. The first half I devoured without a blink, and while there came a couple of slower pages after that, I was almost grateful for the short break it offered to take a deep breath before immersing fully myself in the story again. There were a couple of scenes that felt slightly awkward and made me wonder whether to believe what happened, but then again Lindsey's paranoid behavior was as convincing as Sophie's desperate longing for a real father. The story was told in turn by Lindsey and Sophie, which made it easy to understand both their hopes and fears and how they had to collide during the course of events. 'Never Let You Go' is a thrilling tale made of the finest page turner material.

(Thanks to Netgalley, the author, and the publisher for a copy of the book, all opinions are my own)
★ ★ ★ ★ ★
sharon costello
Chevy Stevens returns following
Those Girls: A Novel
(2015), with yet another top notch Sleeping with the Enemy psychological domestic suspense thriller on steroids!
A long-time Stevens fan, reading every book she creatively crafts, and anxiously awaiting the next — Stevens once again showcases her highly creative plotting skills, an engrossing narrative, and her "signature ingredient" of keeping readers surprised, with her famous twists, while moving seamlessly between timelines.
Starting in November 2005, we meet Lindsey, married to Andrew and daughter Sophie. She knows one thing: She had to leave her husband. There was no more time. No matter what it took, no matter how risky it was, she had to get Sophie away from him. She needed to protect her daughter. She is terrrified.
As with all domestic abusers, they remove all their victim's friends and financial resources, to keep them under their thumb.
Flash forward to 2016. Lindsey and Sophie are now living in Dogwood Bay. She has started a new life. She hopes the past is in the past. Or is it? Andrew has spent time in prison. He wants her to suffer. He was going to make her pay for every year he spent behind bars. He was now a free man and he was going to find her.
Is someone watching? Is Andrew back to act out his revenge?
Stevens flashes back and forth from between these two timelines and even further back to 1997 when the couple met. We hear from Lindsey and Sophie's POV. The master manipulator. Is there more than one? Who can be trusted?
When she left him years ago, after drugging him, to enable their escape—there was a car accident. A young woman was dead. Someone had to pay.
From Sleeping with the Enemy, The Perfect Guy, Fatal Attraction and more, we always love the intensity of unfortunate protagonists finding themselves stuck with Mr, Crazy. Intense. The man masked behind the chilling monster inside. Unfortunately, not until too late, does he reveal his true self. Then the victim finds themselves risking their lives and others to escape.
As always, a master storyteller, Stevens adds her own clever twist. There is nothing ordinary or similar to this tale. A cautionary tale screaming "Do not trust anyone." When you least expect someone, crosses your path. When you are most vulnerable, most trusting. They may seek you out for their own revenge.
Stevens delivers her most riveting grip-lit yet. The brutality of domestic violence. Frighteningly real, and all too familiar for many. In addition, it is among the hardest to witness, as for why many are free to continue on their destructive path, until it is often, too late.
The author knows how to build suspense, and keep readers on the edge of their seat From the darkest obsessions, the entrapment, control, and evil.
By adding Sophie's POV, she reaches outside the couple to hear the fear of a child, a sense of loyalty, the consequences, and strong pull between the troubled parent's abusive relationship.
If you enjoy the TV series,
Big Little Lies - Season 1
—you will be thinking of Celeste (Nichole Kidman) and Perry Wright (Alexander Skarsgård). This guy totally gives me the creeps. He reminds me of my ex-husband. Rich, powerful, and crazy.
Highly recommend. Trust me, you will want to read this one. Mark out the time. Unputdownable. A special thank you to St. Martin's Press and NetGalley for an early reading copy. JDCMustReadBooks
★ ★ ★ ★ ★
a reader
4.5 STARS

Lindsey Nash married the man of her dreams—or, so she thought. What Lindsey once saw as a dream, was in reality, a nightmare in disguise. For years, Lindsey endured both physical and psychological abuse at the hands of her husband Andrew. Worried for both herself and their young daughter Sophie, Lindsey plots their escape when Andrew's abusive behavior suddenly escalates. But fleeing proves to be difficult; in fact, their eventual escape is hard fought, with dire consequences for all those involved. But once Andrew is secured behind bars, Lindsey and Sophie are finally free to live their lives without fear.

Years later, Lindsey and her (now) teenage daughter, are content and living their lives, when bizarre and terrifying occurrences infiltrate their peaceful world. Is it merely coincidental that these events correspond with Andrew's release from prison? Or has Andrew returned, determined to make Lindsey pay for his perceived betrayal? Despite Andrew's repeated proclamation of innocence, Lindsey is adamant in her assertion that Andrew is responsible for her current torment. Sophie, however, is torn between her allegiance for her mother and her desire to reconnect with the father she barely knows, desperate to believe in his innocence. This, therefore, begs the question: Could Andrew be telling the truth? If so, then something--or someone--more nefarious is now at play.

A gripping storyline riddled with twists and turns, "Never Let You Go" is a suspenseful, psychological drama that drew me in right from the very start. A page-turner of epic proportions, I found it nearly impossible to put down. And while, initially, I cast a suspicious eye towards several potential culprits, I did come to deduce the truth prior to its reveal. Still, that did not detract from my overall enjoyment of this story, which kept me on the very edge of my seat as everything came to unfold.
★ ★ ★ ★ ☆
ken bradford
This was a very solid mystery thriller. I was hooked by this book from the first page and I had a really hard time putting it down. I do have to say that the beginning of the story was a bit better in my opinion. I liked the last half of the story as well but it just wasn't quite as enjoyable. I picked up this book because I was looking for a change of pace and it definitely filled that need. This book really turned out to be quite the page turner.

The book opens in the past and it does jump around in time for the first bit of the story. Lindsey is the focus of this book and as the story beginnings we learn piece by piece what her marriage to Andrew is like. There were some scenes that were truly frightening. Eventually Lindsey is able to get away from her abusive husband with her daughter. Her husband gets in wreck that same night that ends up sending him to jail for the next ten years.

Lindsey and her daughter, Sophie, have been moving on with their life. Lindsey owns her own housekeeping business and Sophie is almost done with high school. They have connections and are doing okay. Sophie doesn't remember everything that happened between her parents and was shielded from most of it by her mother when it was happening. She is curious about her father and reaches out to him while he was in prison. Unfortunately, this means that he knows where they are.

This book took a few twists and turns and there were some things that happened that completely caught me off guard. I thought that Lindsey's fear of Andrew was demonstrated remarkably well. There were several characters that I didn't quite trust completely. There were also more than a few moments that I really wished Sophie would just listen to her mother. While I wasn't completely sold by the ending, I did really appreciate the fact that this book ended up in a direction that I would have never guessed.

I would recommend this book to fans of mystery thrillers. This is only the second book by Chevy Stevens that I have read but I do enjoy her writing style. I plan to read more of her work very soon.

I received an advance reader edition of this book from St. Martin's Press via NetGalley
★ ★ ★ ★ ★
chie sr
When Lindsey Nash met her husband she thought she had met her knight in shining armor, but soon after they were married he started to show his true colors, and she found that he was nothing like the man she thought she married. He spent his nights trying to find the bottom of the bottle, and it brought out an angry, possessive man that wasn't above getting a little rough to get his point across, and more times than not Lindsey found herself taking the brunt of it. Being abused by her husband left her ashamed and scared to confide in anyone about what was happening since it was likely to bring about more abuse, but finally after enduring years of it she found the courage to speak up, and tell her brother what was happening, and from there he helped her devise a plan to break away from this miserable world she found herself stuck in... but her husband wasn't about to let her and their young daughter get a way so easily. Soon after leaving him he winds up in jail and for the first time in a long time Lindsey starts to feel like she can breath a sigh of relief, her and her daughter then enjoy eleven years of freedom from him. But the happy little life they have created for themselves is now in jeopardy, he is being released from prison and Lindsey is certain she is about to pay for the last eleven years he spent behind bars...

It has been a while since I have read something that completely captivated my attention the way this one did, from the very first page I was hooked, it was SO addictive!!! This was my first read from this author and I have to say she totally lured me in with her gripping tale, I was teetering on the edge of my seat the whole way through!! It is definitely one of the best mystery's I have had the pleasure of reading this year!!

This spine tingling little tale will reach out and grab you, have you on the edge of your seat gasping for your next breath, and keep you guessing right up and until the very last page!!

I voluntarily read and reviewed an advanced copy of this title.
★ ★ ★ ★ ★
rudy
This was my first Stevens book but I'm not even exaggerating when I say before I even made it to the halfway point of this book I had filled my the store cart with every other book she's released. I don't often find myself so connected to an authors writing, you guys know I read a lot and I generally know how to choose books that I end up liking, but not always loving. But this time? I'm completely hooked on Stevens, I feel like I found one of my new favorite, auto buy authors. Is there a better feeling for a bookaholic?! I don't think so.

This is told from two perspectives; Lindsey a woman who has escaped a really frightening past and her daughter, Sophie. It flashes back from past to present outlining Lindsey's abusive relationship and how it all ended to now when Sophie's all grown up and they're both settled and as happy as can be expected. Stevens transitions back and forth flawlessly drawing you in steadily, hooking you in with razor sharp writing and an unbelievably tense plot. The sense of dread and anxiety gradually amps up as I feared for Lindsey and Sophie's safety. It was one of those reads where my heart was in my throat for the majority of the book.

There were so many unpredictable twists here that I'm choosing to avoid discussing the plot at all really. The characterization was amazing, I loved Lindsey and Sophie and thought their relationship was genuine and heartfelt. The insight into a troubling abusive marriage was authentic, chilling and disturbing, so beware if abuse is a trigger for you. I loved how the mounting tension resulted in a heart pounding climax, my anxiety was through the roof but I love when a thriller makes me feel like that. If, like me you've been living under a rock and haven't read Stevens before AND you consider yourself a fan of thrillers, pre order this one, its remarkable.
★ ★ ★ ★ ★
sean dashner
Her marriage to Andrew had been wonderful at first – but during her pregnancy, and after Sophie was born, Lindsey noticed subtle changes. Andrew became possessive; she no longer had any friends; and he started to drink. But her parents and brother thought Andrew was wonderful – he was that good an actor. Finally when Sophie was five – after giving Andrew more chances than Lindsey could remember – she fled with Sophie in the dead of night. After a long period in hiding, and to her immense relief, Andrew was sent to jail.

Eleven years later Andrew was once again out on the streets – free to harass; free to play his mind games with Lindsey all over again. She was frightened – but more so for Sophie who was an impressionable teenager and had no memory of the terror her father had inflicted on her mother. Would Sophie contact her father? Or would he contact her? Lindsey begged her not to see or speak to him, but Sophie had a mind of her own – she wanted to know her father…

Lindsey's nightmares were coming true once again – she knew Andrew was stalking her; getting into her home when they weren't there. Lindsey knew they couldn't continue running – Sophie's final year in school was important and she also wanted her own life – a life without constantly looking over her shoulder. Would it ever happen? Would they ever know peace and happiness?

Never Let You Go by Chevy Stevens is another mind-blowing psychological thriller that I just couldn't put down! What an amazing WOW factor this book has! I can't believe how good this author is at getting into the mind of a psychopath and leaking it out, word by word, to soak into the reader's mind! Brilliant! And highly recommended to all fans of the genre…
★ ★ ★ ★ ☆
babak farahzad
Wow! A great tension filled story that kept me on the edge of my seat.

Years ago, Lindsey Nash escaped with her young daughter and left an abusive relationship. Her ex-husband, Andrew, was sent to jail and Lindsey started her life over. Fast forward a few years – Lindsey has her own business and a teenage daughter. When Andrew is released from prison, Lindsey gets the sense that someone is watching her. She is convinced it's her ex-husband, even though he claims he's a different person. But is he really?

This book was excellent from beginning to end (almost … I'll explain in a minute). The story is well written and nicely paced. The plot twist fantastic! It was one I did not see coming. Stevens does an excellent job of making you think it could be this person. Or this person. Or this person! But after the reveal the story fell flat. There was this great tension all the way through the book. However, when Lindsey figures out who is behind the mysterious events, the action fizzled and left this reader feeling something was lacking. It should have been a moment that made me feel as if I were at the edge of a cliff, but my heart didn't beat faster, nor did I gasp out loud. It just was and it disappointed me. This is one of those times when I wanted something more from the book but can't put into words what that was. Despite that, you need to read this book. The ending may have lacked something for me, but maybe it will cause your heart to flutter and your breathing to come in short gasps. Never Let You Go will make an excellent addition to your mystery/suspense/thriller TBR.

Thank you St. Martin's Press and NetGalley for the advanced copy of this book.
★ ★ ★ ★ ★
cyriac
Lindsey Nash escaped an abusive marriage with her young daughter Sophie. Her husband Andrew was a controlling sociopath who watched her every move and punished her when she much as spoke to another man or dressed in something less than demure. When he'd been drinking any little thing would set him off. She thought she could live with that, after all she'd loved him once, but when he started threatening to hurt Sophie that was the final thread.

Now eleven years later Lindsey is living on an island off Vancouver. She has forged a new life for herself and Sophie, running her own cleaning business and helping support other abused women in a local support group. After Lindsay ran away from Andrew, he was involved in a serious drunken accident and jailed for ten years but now he has been released and, when strange things start happening in her house and Andrew is seen on the island, Lindsey believes he is stalking her and Sophie.

Oh, what a dark and twisted web Ms Stevens has spun in this psychological thriller. She is very good at depicting controlling men who can manipulate women to do what they want through fear and mind games. She puts us on edge right from the start with Andrew's treatment of Lindsey and keeps us there when strange happenings occur on the island. But even then she kept the best for last and tightens the tension even further hinting with a disturbing undercurrent that all is not right just as Lindsey and Sophie are starting to feel safe again. This is the first novel by Chevy Stevens I've read but I already have several others queueing for space on my kindle.
★ ★ ★ ★ ★
lauren f
4.5 of 5

Thriller/Suspense (Not Romance)

This book packs a punch! It's full of emotions and a roller coaster ride of a read!

This is a captivating story about a mother surviving an abusive relationship and her daughter learning to cope and grieve her father's disastrous choices. It's a complex story with well written and developed characters. Both Lindsey, the mother, and Sophie, the daughter, have to overcome tough obstacles, physical and emotional. Seeing them react to the tough situations was enlightening and inspiring. Their actions and reactions were thought provoking and relatable. I felt as if I was living in the story with the characters. They were so real, I could feel their emotions and I grew with them. Chevy Steven's covers all the emotions in this story. The heartbreak, fear, love, courage and nervousness that comes with surviving and learning to live after being beaten down in a toxic and abusive relationship. Absolutely amazing!

Chevy creates a detailed world and setting for this book that struck me as dark and REAL. Every little detail is described in a way that made me remember and reminisce my everday life. I could feel and smell the rain. I could hear the wind howling. The cold was biting at my ears and nose. I could FEEL as the characters experienced the same. Setting up the real and detailed world while setting the scene without bogging it down with too much detail is an art to me. I loved it!

I could not put this book down. It's full of suspense that will keep you guessing. I must admit, I didn't see the twists towards the end…and I think it made me love the book even more!
★ ★ ★ ★ ★
jihan mohamed
Oh yes! 5 stars for Never Let You Go. Every book I read by Chevy Stevens never seems to disappoint.

Think, Sleeping with the enemy meets Enough and a little bit more..

Lindsay is married to Andrew. Their marriage seems perfect to outsiders. But, Lindsay does a great job of covering up Andrew's manipulative sociopathic behavior. Together Andrew and Lindsay have a daughter named Sophia. Andrew likes to use Sophia to control and threaten Lindsay. Lindsay is the typical mentally, emotionally, physically abused housewife. She is constantly making excuses for Andrew's behavior and covering for him. One day Lindsay has had enough and with her brother they form a plan to get her and Sophia as far away from Andrew. However, one small decision (which you don't know about until about 1/2 way through *no spoilers*) rocks everyone's world and lands Andrew in jail.

10 years later Andrew is released from prison. Lindsay and Sophia have attempted to rebuild their lives. Sophia decides to contact her father and meet him for a reunion *Tisk Tisk, Sophia *. Sophia quickly learns Andrew is everything her mother told her he was and their lives are once again threatened.

This book was full of suspense and thrills. It has a Whiz BANG plot twist that I didn't see coming. I'm always attempting to solve the mystery, but Chevy manages to throw a wrench into all her books that have you on the edge of your seat until the end! You don't know which characters to trust in this book and that's what makes it so perfect.
★ ★ ★ ★ ☆
esra tasdelen
Lindsey Nash escapes into the night with her young daughter to leave her abusive ex-husband. With her ex behind bars, the two start a new life. Fast forward eleven years and Lindsey and teenage Sophie have settled into their new life. When Lindsey's ex-husband Andrew is released from prison, things start to unravel: her new boyfriend is threatened, her home and the home of her clients are invaded, and Sophie is followed. Andrew claims he has changed and that Lindsey and Sophie are in danger.

The book opens with the family on vacation. Lindsey is doing everything in her power to keep Andrew's temper in check and her daughter unaware as to what is going on to protect her innocence. She keeps her eyes averted to any males, and covers up as much of herself as possible when sunning on the beach—any wrong move will send Andrew into a jealous rage, especially when he is drinking, and also increase his hold over Lindsey. Stevens had me at the first page, like Lindsey, I was completely on edge. The story is told

This fast-paced ride was exactly what I was looking for and I devoured the book in one sitting. Stevens' writing is gritty, suspenseful, raw, and haunting. By far her best book to date.
★ ★ ★ ★ ★
francesca mulazzi
I *loved* this story. I usually don't give 5 stars very often to fiction... but I thought and talked about this book constantly while I was reading it. Even my roommate was dying to know "whodunit". While I guessed the who, they why was a twist that I was not expecting. After I read it I thought "DUH!!!" but I was truly blindsided by it at the time.

Lindsey had narrowly escaped her abusive marriage with her daughter Sophie and a big secret in tow. While her wretched husband Andrew lands himself in jail. Lindsey builds a new life for her and Sophie. But 11 years later, Andrew is out... and he won't leave them alone!!

I really enjoyed all of the characters in this book and I'm always a sucker for pets (sweet Angus in this case!). Even at the end, when all was revealed, I didn't want to stop reading.
★ ★ ★ ★ ★
slick
Now this was a thriller! The last two books I read were purported to be (weren't even close). I had goose pimples on top of goose pimples. This man was merciless. Even after spending 10 years in jail, he wife (now ex-wife) was still his. Oh and the things he did to her while they were still married. And they even had a young child together.

There was absolutely no way I was putting this book down. I had to see this one through to the end. The story goes back and forth from when they were married to current day. Unfortunately, current day his daughter is 16, she doesn't remember those days before he went to prison. Her mother shielded a LOT from her. She just wants to get to know her dad. They've spent a year traveling from one town to the next trying to get away from him while he was waiting for his punishment. Then finally he received his sentence and they could settle down.

Now, down the road she decides to write him. She uses her best friends address, forgetting that just because it's not her house, it is her town. A small town at that. Guess where he goes the minute he gets out of jail. Yep, straight to his daughter's and his ex wife's town. The stalking begins.

The jaw dropping, didn't see it coming ending will absolutely blow you away. I guarantee if you like thrillers, this book is for you.

Huge thanks to St. Martin's Press for approving me for this title and to Net Galley for providing me a free e-galley in exchange for an honest review. I absolutely LOVED this book!
★ ★ ★ ★ ☆
katie midgley
Lindsey Nash is truly a wonderful mother; who will protect her daughter at all cost. I really loved this about Lindsey, it's very inspiring. In part one and two of the book, the story flips back and forth from past/current of the life Lindsey has went through with Andrew. As I mentioned above, this book portrays the abuse that so many women actually live and breath. The book left me feeling thankful that this isn't my life. Throughout the beginning of the book, I was comparing it to the movie "Enough" that stars Jennifer Lopez. However, mid book everything changes and I was really able to enjoy reading this title.
Never Let You Go is told with two POV, Lindsey and her daughter Sophie. I really enjoyed hearing Sophie's side of the story also. Sophie like any daughter just wants her dad to be a dad and not manipulative. Sophie's father has issues from his childhood and his own father not wanting to be in his life. Andrew loved his family but had a really bad way of showing it.
Throughout the book, Lindsey finds compassion from a support group for abuse victims. One member of the group in particular, Marcus, gives self defense lessons after meetings. Lindsey begins trusting and confiding in Marcus. Lindsey also has a boyfriend, Greg, who she's really not sure if she really even likes. Little bit of a love triangle for Lindsey. One that you're going to want to figure out!
Sophie also finds love with Jarred. Though when she thinks Jarred is starting to act like her father she begins to pull away from him. In the last bit of the book, Jarred will show you that he is not like her father at all and is truly there for Sophie. I really thought Jarred was just another teenage boy wanting only one thing.

Never Let You Go has a few twists that I didn't see coming. For that I rate this book 4/5. If you like a good suspense thriller, this book is going to be for you.
★ ★ ★ ★ ★
joanna wade
Lindsey and Andrew have the perfect marriage..They are just starting their life together in a new home. Andrew has his own company, and even takes care of Lindsey's Mother and Father.
But behind the scenes, Andrew is very manipulating. He controls Lindsey's life. His jealousy continues to the point that he starts abusing her. Lindsey is pregnant and know that Andrew will make the perfect father, but that couldn't be further from the truth. He still abuses her. After Sophie is born, she knows she must get away from him..One night, with her brother's help, she takes Sophie and leaves. Andrew was drunk on the sofa when she left and now when he finds her gone, he gets in the car to go find her. But in doing so, he has an accident, kills a woman, and is sentenced to prison.

Lindsey moves to another town, taking her daughter and thinks her life couldn't get any better. She is finally dating and has a small cleaning business. Ten years later, Andrew is released from prison. Now Lindsey thinks Andrew is back and stalking her and Sophie.

Another great novel of suspense by Chevy Stevens. Will keep you turning pages as to who is trying to kill Lindsey..Is it Andrew, has he changed? Or could it be someone closer to her?
★ ★ ★ ★ ☆
kenton kauffman
Never Let You Go is a suspenseful read, one that will keep you anxious and guessing! The first third sets the stage with past and present chapters, giving a glimpse into Lindsey's life and marriage, how it devolved into a terrifying mess. Lindsey gets away, we know this right away from the first chapter, and Andrew is sent to prison.

Lindsey was so in love with Andrew, at first, and he was the perfect husband. Even in those blissfully happy days, Andrew showed signs of controlling behavior; gradually isolating Lindsey and chipping away at her self-confidence. The tension grew as he became increasing abusive!

Eleven years after her escape Lindsey has built a nice life for her and Sophie in a quiet, picturesque seaside town. She has her own business, and is dating an fun, easy going man, but now that Andrew's been released she fears it's just a matter of time before he catches up with them. Strange things begin to happen and Lindsey is convinced Andrew is responsible. Her daughter Sophie is not so sure. Was her dad really that bad?

It's really hard to write a review without spoiling things, so I guess I'll just say the story was riveting! I read late into the night to see how it all played out. I have mixed emotions about how it all ended up romance wise, but the mystery was thrilling.
★ ★ ★ ★ ☆
sean ciullo
Lindsey takes her young daughter and runs from an abusive husband. Years later he's out of jail and searches for her, befriends daughter. She's frightened etc. This is a standard, ho-hum plot, but most of the book was well written enough, and developed enough, that it kept me engaged. The first section - dealing with abusive marriage and escape - was boring and totally predictable. I almost gave up but I'm glad I stuck it out. The author adds some nice twists. Lindsey escaped by drugging her husband so she could slip out and not be caught. But he went after her anyway and ended up in an accident that killed someone. So Lindsey bears the guilt for years. The author also introduces other men in Lindsey's life and toward the end we wonder who she can trust. Is the husband really trying to punish her or does he regret his former actions and want to help her? What about the other men, can she trust them? I do have some quibbles with the final chapters ( when she learns who is after her she tries to escape. But why would this person who has been friendly before suddenly turn on her that very night? Not logical.) I've only read one other book by this author and I thought this was better, but readers who have read all her books seem to disagree.
★ ★ ★ ★ ★
aj turner
I listened to this on audiobook, and I ended up really loving it. This tells the story of the beginning and after of an abusive relationship. After several years in hiding, Lindsey and her daughter begin to face some nightmare of events. As the story goes on there are several different suspects that will creep into the story and keep you thinking. As soon as you think you have it figured it out, another twist will happen.

I did predict what was going to happen with the main twist, but closer to the end. I liked that I was not able to put the pieces together until the end. This kept me guessing about what was going on. You will most likely think one thing, but it may or may not be wrong.

I ended up reading this in one day and I really enjoyed it. I look forward to reading more from this author.
★ ★ ★ ★ ★
dandra
I received this book via NetGalley to give an honest review.

This was a darn good book. I thought man I know is behind the mind games being played with Lindsey but I was far off! I love that in a book. I really liked how this book came full circle.
So this story is told through Lindsey we go between different times of her life and we learn all about how her marriage was to Andrew. She has really tried to re-build her life for herself and her daughter Sophie. So when Sophie kind of opens the door on letting her father into her life that is when things start going awry. Lindsey is sure everything that is going on is caused by her ex-husband Andrew but he doesn't know where they are right? While trying to not only do her job of cleaning houses, and trying to be in a relationship she is also is trying to raise Sophie though it seems that her daughter is keeping secrets.
I really get pleasure when reading a book that has you pulled into the pages from the get go and you just are able to devour the book within hours. That was this book for me. The characters were really developed and the plot was a steady pace which is great.
If you like a page turning psychological thriller then this is the book for you!!
★ ★ ★ ★ ★
mary walsh
Lindsey takes off with her daughter after leaving a controlling relationship with her husband. He ends up going to jail for causing the death of a woman while driving drunk. Now years later he is being released from jail and she finds herself in danger once again when she begins to be stalked. But who is watching and following her? Is it her ex-husband, who has supposedly changed for the better, or is it someone else?

So far I have had the chance to read every book by Chevy and each one gets better. She is so talented and this shows in her writing with each story she puts out. This book was written so well and had me up late at night, not wanting to put it down. This book was chilling and suspenseful from the very first page. While reading, you can feel the fear of Lindsey and the hopefulness of Sophie. I think a book that can make you feel as the characters do, is a great read. One thing I love about Chevy is that when she writes you never know what's going to happen next. You are constantly kept in suspense. This book was so suspenseful that I just had to keep reading. I had to know what was coming next. All around this was another great book by her. The characters, the storyline, everything was amazing.
★ ★ ★ ★ ★
jan jepsen
Wow...I devoured this book in one day! I was going out to mow the lawn and do other yard work and needed a book to listen to. I enjoy this author's work so I downloaded it. I didn't want to quit working just so I could keep listening! (That's a big win-win for me! :-D )

*****SPOILERS AHEAD*****

This tells the story of an abused wife and her daughter who escape only to be terrorized 10 years later when the ex-husband gets out of jail. The daughter, being curious about her father, meets with him behind her mom's back. After the stuff starts happening to them, she has a hard time deciding who to believe. The book goes back and forth between present day and the days of the marriage as well as point-of-views from the mom and daughter. I think at one point, I knew it wasn't actually the husband who was doing the stuff because it was making it too obvious. I thought it was someone else though until I reached a certain point. I loved the guessing game!

Great book by a fabulous author!
★ ★ ★ ★ ★
mzsaladik
Never Let You Go captured me once it was clear the Lindsey was no TSTL protagonist. There is never a time when the reader wants to throw the book at the wall because its heroine makes stupid choices or refuses to see the danger in front of her. From the first chapter on, Stevens assures us that Lindsey is a strong, sensible and capable woman who does everything she's supposed to at the first inkling of something wrong. "Everything she's supposed to" – and yet time and again dark obsession finds her and refuses to let go.

The novel opens with Lindsey enjoying an independent and satisfying life 10 years after her abusive husband got sent away to prison. But now he's out and he has come straight to the island she and her daughter have been enjoying as refuge.

The reader knows that a dangerous confrontation is inevitable but the how the story gets there is an uneasy and twist-filled journey. Safe to say – I was on the edge of my seat, reading as fast as possible to get to the final act. Just when you think you know what's going to happen, just when you think you know all there is to know – the story gathers speed and races to its deadly denouement.
★ ★ ★ ★ ☆
arian
My mom and grandmother love Chevy Stevens, so when I saw this book on NetGalley I thought I would give it a shot. When I was a kid, I read everything under the sun and loved it all, but as an adult I'm pretty genre specific. Now I know why.
I'm the type of person that escapes into a book. I live the book while I'm reading it. Chevy Stevens is an incredible writer. She has a way of building suspense and mistrust into every corner of her book. I would have to take breaks while reading because this book made me stress so much that I was physically uncomfortable. I'm sure regular readers of this genre don't have this problem, so hopefully, it is something that will get better as I read more like this. It is a true testament to the strength of this book, that I couldn't put it down at the end. I was literally sneaking pages at an informal family get-together.
I couldn't read books like this all the time, but it was a nice change of pace from the romance and fantasy I usually enjoy.

I received an advance review copy of this book that I have chosen to review.
★ ★ ★ ★ ☆
dan savage
Having never read any of Chevy Stevens books before, I didn't know what to expect but having read the description, I thought I would give it a go and I wasn't disappointed.

This is a fast paced, chilling read with twists that are well-thought out, well developed and believable. Domestic abuse is a difficult subject to write about sensitively and without sensationalism and Chevy does this very well whilst not losing any of the suspense, darkness and fear that comes with living in a very poisonous and controlling relationship.

With great characters and a great story-line, I found this a highly addictive read from start to finish and I will definitely be checking out her other books.

I want to thank the publisher (Little, Brown Book Group UK) and NetGalley for my copy in return for an honest review.
★ ★ ★ ★ ★
imogen
I have loved every novel Chevy has written and as much as I liked her latest, I felt like it was missing something. Her usual grit and depravity was absent. Don't get me wrong – it was riveting and suspenseful, but not quite as wickedly twisted as her prior books. It did keep me guessing and the misdirection was well executed. Anyway…

Lindsey's abusive ex-husband is released from prison, and she's convinced his first priority will be to come after her and their daughter, Sophie. The first half of the book transitions from past to present, giving glimpses of Lindsey's marriage to Andrew and her life after Andrew, with chapters narrated by Sophie interspersed. As their lives are outlined and more characters are introduced, there's a sense that Andrew isn't the only sinister aspect of the plot. Chevy is skilled at teasing out just enough (mis)information, leaving me speculating to nearly the end. Great book, just a smidge tame for a die-hard Chevy fan.

I received a complimentary copy of this book from the publisher.
★ ★ ★ ★ ★
moira campion
Lindsey left her abusive husband Andrew after he was thrown into prison for killing a woman in an accident. Lindsey and her daughter Sophie have started life over in a new town and Lindsey finds out that Andrew has recently gotten out of prison. Odd things start happening to Lindsey and she is worried that Andrew is stalking her.

The story goes back and forth between the past and the present, and we find out what Lindsey's marriage was like, as well as what she had to do to move on. Some of the story is told from Sophie's point of view and we see her struggle with being a teenager and growing up without her father. This story is very emotional and it shows the psychological damage that abuse does to a person. I think Lindsey is very brave for getting away from her husband and starting over.

I thought Never Let You Go was a great story. It was full of suspense, it left me guessing and it kept me entertained throughout the whole book. This was my first book by Chevy Stevens and I can't wait to read more of her work.
★ ★ ★ ★ ☆
sheetal patel
Chevy Stevens knows how to get the blood pumping. And, she is a master at creating story that will leave readers on edge from beginning to end. In Never Let You Go, this is no different.

With that being said, this is a fantastic novel! It's compelling, thought provoking, and even unexpected in some parts. This is especially true at the end which was dangerously good... Fans of the author and those who enjoy psychological thrillers will want to pick up Stevens' latest novel . That is of course, if you enjoy books that will mess with your mind and leave your mouth gaping open with the surprising twists and turns it has... ​​

I have been a fan of the author for some time now and can also say that she never ceases to amaze me with her thought provoking and taut story lines. Even connecting with the characters on a deep level is possible within her stories which is sometimes a hard feat when it comes to psychological thrillers. So should you pick up this novel? Absolutely! It's a must read book of 2017.
★ ★ ☆ ☆ ☆
kelsy
This was a disappointing read. I should've known before starting that it was a tired worn-out theme, that of an abused wife escaping her abuser, only for him to catch up with her later. I'll admit, with all the red herrings, it did keep me interested enough to keep me plowing through it. The middle part of the story really dragged, then it picked up during the last 20%. There were things I liked about the protagonist, but then her stupid mistakes and lack of discernment (especially in relationships) became tiresome. The teenaged daughter, Sophie, was stereotypically angst-ridden and unlikable. She didn't get much direction from her mom.
Marcus was never really described, other than having dark eyebrows and skin and shadow of a beard. I pictured him like Mr. T (of "I pity the fool" A-Team fame) even after I read about his "tousled" hair after showering.

I had an idea of the Why of the antagonist at the very beginning but kept getting distracted by the (OK, obvious) red herrings. So yes, I was fooled by the Who, although I did think there was something fishy about him and his apparent devotion. The motivations for the antagonist's actions felt contrived and implausible, as was a large part of the story line.

There were side issues that added nothing to the plot. One in particular really irked me, and that was a date rape that occurred that was never addressed. In fact, that particular perp became a sort-of hero later, which made me want to call for an emesis basin.

That the ex-husband was never held accountable (nor expressed remorse) for his abuse aggravated me. Instead we have the convenient plot line of his incarceration for an unrelated offense.
Lindsey and Marcus' reaction to the daughter's stealing (ok, borrowing without asking) Marcus' SUV on a snowy morning -- oh, OK, (no worries!) teens will be teens, let's go have sex since we're finally alone. (OH please!)

I don't mind the gimmick authors use lately of flashbacks via switching timelines, tenses and POVs, but as others have mentioned, this does take away from the reader's engagement in the story. I like it to a point but it is a major distraction when we have to keep flipping back to see "now where again are we this time?" And I'm not too crazy about the use of the present tense as Chevy did for most of this book, but I realize it was to contrast the "current" chapters from the flashbacks. I like the switching POVs to an extent, but not when you get the repetition of another person's perspective of the same event; this author avoided this for the most part and it flowed fairly smoothly.

EDITING (this is my hardcover library copy, not a kindle!)
A major distraction for me was the sloppy editing and juvenile YA-genre dialogue.
Worst example: When I'm reading a mystery/thriller I like to make note of details, so this (lunch box discrepancy) threw me off a little at first. [Nitpicking time, I know, but how much are you paying your editor, Ms. Chevy??]
p.96 [Andrew] "grabbed his lunch box and left." Later that page, he sends text he "forgot my lunch, can you bring it?" Then we have the ugly scene at his worksite where Lindsey's hand was "gripping Andrew's lunch bag" while he playfully held her over the cement hole. Perhaps when he grabbed his lunch BOX it was empty?
p. 167 "Jimmy Hendrix"? come on, if you're going to refer to him you'd at least know it's spelled JIMI not Jimmy!
p. 141 "...stirred it til there wasn't a trace of power", instead of powder
p.262 suddenly refers to policewoman Parker as "Dana" (had to go back to p.34 to only other mention of Dana to see to whom she was referring)
p. 224 she got in the car (front seat) and slid "behind the seat" -- how do you do that unless you sit in the back?
p. 152 to "see the look in her yes" (instead of 'eyes')

Then you have the hokey dialogue:
"I hold his gaze steady. His lips part. He's going to say something."
"my fear as wide and vast as the ocean" (while on the ferry, of course)
"her green eyes watery pools" (she's quite fond of eyes described as pools) or "pools of black ink"
"Poor Angus." she says.

Seems like I vaguely recall reading Still Missing but not sure what I thought of it. Seeing other reviews, it sounds like SM was much better written than Never Let You Go. Myself, I think I'm about done with this author after this one.
★ ★ ★ ★ ★
juliana es
I became an instant fan of Chevy Stevens after reading "Still Missing". I've read everything she's released and enjoyed them, but I wasn't a huge fan of her last book. "Never Let You Go" has restored my faith.

Truth time... I am a survivor of domestic violence and suffer from PTSD because of it. I love thrillers and usually have no problem with any of the subject matter. This one, however, was a different story (no pun intended!). I had to take a break many times. What was happening was portrayed in a very realistic way, so realistic in fact that I wondered if Ms. Stevens has a personal history with domestic violence. All of that being said, I divulge all of this as complimentary to the author and this story. Despite my personal issues with the subject matter, I pushed through to the end and was not disappointed. That should tell you all you need to know right there.
★ ★ ★ ★ ☆
jim griswold
Thank you for the opportunity to preview Never Let You Go. Chevy Stevens does a great job telling women's stories. She is contemporary and grabs you immediately when you open her books.
Lindsey Nash is an abused wife and mother. She is married to the man of her dreams, but he turns her life into a nightmare. Lindsey holds it together until she can escape with her daughter Sophie. She drugs her husband and runs for her life. Her husband, Andrew, is involved in a serious accident while driving to find her, and kills a woman. He is sentenced to 11 years in jail, and he knows Lindsey drugged him.
Andrew is released and Lindsey is scared; she knows Andrew will never let her go!
This is fast paced and hard to put down. Fans of Stevens will like this one and it will have you guessing till the end. Recommend.
Buy Now
the store

Barnes & Noble
Indie Bookstore
Review by
★ ★ ★ ★ ★
kimberly gnerre
Wow, what an awesome read! This was an intense, edge of your seat thrill ride! Eleven years ago, Lindsey Nash escaped into the night with her young daughter, Sophie and left an abusive relationship. Her ex-husband was sent to prison and she started over with a new life. Now Andrew has been released and back in town. The plot isn't anything new and you think you have it all figured out but then another surprise comes along. There are tons of twists and keeps you guessing all the way until the end.

The story flows back and forth from past to present and is told from both Lindsay and Sophie's point of view. Usually this writing style can get confusing but it really worked well in this book.

I loved the book and highly recommend it.

Thank you to NetGalley, St. Martin's Press and Chevy Stevens for an advanced copy of "Never Let You Go" in exchange for my honest review.
★ ★ ★ ★ ★
prayathna
Lindsay Nash escaped from a life of abuse with her daughter one night in the middle of a snow storm. That night changed their lives forever. Ten years later, Lindsay's husband, Andrew, has been released from jail. Since he was released, things start happening. Someone was in their house, someone poisoned their dog, a CD was left on the windshield of the car, and a few other things. Andrew is stalking them. Lindsay is convinced it is her ex-husband and also has the police believing it was her ex-husband as well.

Never Let You Go is a page turner!! It took a lot for me to put this book down. I did not see the twist coming at the end!! This was one book that I did not have figured out halfway through. Definitely an excellent read!! I look forward to reading more of Chevy Stevens books.
★ ★ ★ ★ ★
amanda napier
This is the 4th thriller I have read by Chevy Stevens and I have thoroughly enjoyed them all. Nail-biting fear and suspense ooze from the pages of "Never Let You Go".

Ten years ago Lindsey fled, with her 6 yr old daughter Sophie, from her abusive, controlling, manipulative and violent alcoholic husband Andrew. He chases after them resulting in a horrific accident which lands him in jail for 10 years.

When her ex-husband is finally released from prison scary incidents occur making Lindsey believe that Andrew has found them. She realizes that both she and Sophie are in danger as Andrews obsessive behaviour is to blame.

Tension builds throughout this game of cat and mouse and the surprise ending is riveting!
A heart-pounding, page-turning thriller!

Thank you to NetGalley and St. Martin's Press for an arc of this novel.
★ ★ ★ ★ ★
emily emhoardsbooks
Wow what a thrilling ride of a book!!! I couldn't put it down!!! Lindsey Nash is married to Andrew and all is well at first. Then he becomes abusive, very abusive!!! With the help of her brother, she is finally able to escape with her young daughter Sophie. Andrew has a car accident drinking and driving and ends up in jail. 10 years later, Lindsey and Sophie have made a wonderful life for themselves. Andrew receives parole and now Lindsey is being followed, her home broken into, and her boyfriend is hurt in a hit and run. Is it Andrew causing all of this or does Lindsey have a new stalker wanting to cause her harm? It was a thrilling book and I loved all the twists and turns. It is a story of a mother's love and protection. Thank you so much to NetGalley and St. Martin's Press for allowing me to read and review this book. I received an ARC of this book for an honest review.
★ ★ ★ ☆ ☆
bronwen
I'm surprised this got so many rave reviews. This was my first time reading this author, and I'm sorry to say it was disappointing for me. I struggled to get through the first 2/3 of the book, and enjoyed the last 1/3. The plot was all over the place, and lots of extraneous characters and subplots. There were pieces that made no sense, which I can't get into without spoiling the plot. Let's just say the villain in this story had plenty of opportunities to kill the main character before the climactic ending. Their motives and reasons for waiting were silly. It was just okay.
★ ★ ★ ★ ☆
kendell
Wow, this was a page-turner! At first, I was a little skeptical, thinking this was a storyline I had read before, but there were so many twists and turns, it quickly felt fresh and different. Throughout I had my spidey senses turned on full blast and thought I had it all figured out, only to be proved wrong later on! I would find a little breadcrumb of a clue and then be completely misled by the next breadcrumb. It was masterful in the way it all unfolded. The mother/daughter relationship between Lindsey and Sophie was genuine and watching their relationship evolve was a nice bonus in this superbly well-written psychological thriller.
★ ★ ★ ★ ☆
lauren g
This is the first book I've read by Chevy Stevens and it won't be the last. Throughout the entire read, I was held in suspense. Lindsey and Sophie seems to have a penchant for drawing the wrong men to them. Who's wrong and who's right? You will have to read to find out. Never Let You Go was a suited title. Topics ranged from obsession to forgiveness and everything in between. A superb read and well-crafted fiction. Sometimes you never really know a person so the only person you have to get to know is yourself. Sophie and Lindsey's story had depth. Chevy Stevens crafted this story with the right amount of skill and intrigue to keep you turning/swiping the pages until the end.
I received an ARC in exchange for a honest review
★ ★ ★ ★ ☆
larry norris
This was a difficult book for me to read because of the subject matter of domestic violence. The story is about a woman who fell head-over-heels in love to a man who gradually controlled every aspect if her life. After she gave birth to her daughter, her husband used the love she had for her daughter as a means of further control. One fateful night, while her husband was in an alcohol fueled sleep, she took her daughter and ran away from him. Unknown to her, her husband woke up, discovered they were missing and started looking for them. He got into a serious car accident that killed a woman, and was sent to prison for ten years. Upon his release, odd things start to happen. What occurs next is chilling. The plot is very believable, and you really get into the mind set of survivor of domestic abuse. This is a worthwhile read.
★ ★ ★ ★ ★
dionne
A truly brilliant thriller about obsessive love and manipulation by Chevy Stevens.

After years living in an abusing relationship, Lindsey finally escapes with her young daughter. But when her ex-husband is released from prison years later, and she feels like she's being watched, all her old fears come back.

A taut novel with a serious sense of menace, Never Let You Go kept me entertained and totally gripped through every single plot twist. Tense, fear-inducing and thrilling, with believable characters and a twisty plot, it's exactly what you want from a thriller.
★ ★ ★ ★ ★
khawaja naeem
Never let you go is an intense thriller that you won't want to put down. I spent the whole novel second guessing who I thought was really after Lindsey and Sophie. I did not expect that type of ending though and it is hard for me to find thriller/mystery novels that I can't guess the ending to. With twists and secrets popping up everywhere its hard to stop reading. It is done in three parts and it makes the story stand out. Great book for thriller lovers and I wish I could read again for the first time. Never let you go is the first Chevy Stevens book I have read and I can't wait to check out more after finishing this one.
I received an advanced copy through Goodreads First-reads. This has no effect on my review and is merely my opinion of this book.
★ ★ ★ ★ ★
brent danley
I was so lucky to receive an early copy of this book from the publisher and NetGalley. Yet another enjoyable Chevy Stevens read! I am now big fan of this author! This book is about Lindsay and her controlling abusive marriage with Andrew and their daughter Sophie. You hear from both Lindsay and Sophie and I thoroughly enjoyed both characters. As always, there is great character development, I am still thinking about them the day after finishing this book. This book was very well written and I couldn't wait to get back to it after a day of work. I would definitely recommend and look forward to more from this author.
★ ★ ★ ☆ ☆
anna jennings
St. Martin's Press and NetGalley provided me with an electronic copy of Never Let You Go. This is my honest opinion of the book.

Lindsey Nash barely escaped an abusive marriage to her husband Andrew, after many threats to her life. After an accident results in the death of another driver, Andrew ends up in prison for 11 years. Their daughter Sophie is now a teenager, confused and wondering about the parent that she does not really remember. When Lindsey has the feeling that she is being watched, that someone has been messing with her things, she is convinced that her now ex-husband is back to finish the job. As her paranoia reaches an all-time high, will Lindsey be able to protect herself and her daughter from the unseen threat?

I have read all of the previous books by Chevy Stevens and, unfortunately, Never Let You Go did not have the intensity of those others. The constant time shifts does help to deliver the background to the present timeline a little at a time, building suspense as the story continues. The twist toward the end was expected, simply because the author spent so much time pointing the reader's attention in a particular direction. Lindsey Nash is a strong main character, but I just did not connect emotionally to her story. Although Never Let You Go was not one of my favorites, I would not hesitate to recommend this author to other readers.
★ ★ ★ ★ ☆
yash sinha
Never Let You Go, by Chevy Stevens, is a thriller that will not disappoint. Domestic violence is a hot topic now. The suspense is built as the narrative shifts from the present to the past and from one character to another. It is a story written as a slightly deranged husband is released from prison and is determined to track down his wife and daughter. The book should be the only one read as simultaneous books will detract from the reader keeping all the back and forth switching of the story lines straight. It can be confusing.

I am grateful to Shelf Awareness for providing me with a copy of this book. It is a real nail-biter.
★ ★ ★ ★ ★
mike chrobak
I have been in a book rut for a couple months, and this was the book I needed to pull me out of it.
The book gripped me from the very beginning and you knew right away you were going to be in for a crazy ride.
Lindsey is doing everything she can to escape her abusive and mentally controlling husband, but as soon as she believes she's free, she realizes she isn't.

I don't want to give too much away on this book, but I will be recommending it!!
★ ★ ★ ★ ☆
bridget
I will preface my review by saying I am a Chevy Stevens fan. Though this novel is not my favorite of what I've read, it still was a compelling, well crafted thriller. The premise of domestic violence, escape, stalking, and psychological abuse, was interwoven so well that the story flowed really quickly and built to a strong climax. Ms. Stevens does a really good job of misdirection, so just when you think you've figured it out, you have to recalculate. I really appreciate her ability to offer readers such layered characters and complicated plots. I look forward to her next book.
★ ★ ★ ★ ★
jd hettema
I already knew what I was getting myself into when I sat down to read Never Let You Go, but I almost stopped after the first couple chapters. To put it lightly, it's intense. I wasn't sure if I could handle it. But I kept at it and of course, I was hooked and couldn't put it down. I wanted to throttle teenaged Sophie a few times but that just made the book more realistic ?. I especially loved that I didn't have it all figured out. I hate when that happens! I was guessing right to the end! Grab this new release right up but be prepared to not be able to put it down.
★ ★ ★ ★ ☆
eli denoma
It is no secret that most mystery/suspense novels follow a relatively predictable formula, and this is no different, but it was still enjoyable. My biggest pet peeve from it and many novels like it, is how in the world did the main character never do a simple background Google search of the people coming into her life? Google the name....hmmmm.....probably want to avoid that person and notify the local police.

The characters were interesting and the author did a great job of maintaining the suspense and has the reader second guessing the motives of everyone.
★ ★ ★ ★ ☆
janis schmalzbach
4.5 Stars
This is the first book that I have ever read by Chevy Stevens, and it definitely won't be the last!

Never Let You Go is a domestic psychological thriller that is dark, suspenseful, eerie, and riveting. This book had me on the edge of my seat from beginning to end with all the twists and turns and mind games that were played, it felt so real to me. I applaud Chevy Stevens for the brilliant way she draws her readers into the characters lives and making it feel so realistic.

Highly recommend!
★ ★ ☆ ☆ ☆
keriann
I guess I'm not sure why I picked up this book. I had read "That Night" by Chevy Stevens and according to Goodreads, I gave it a two-star rating. (I didn't review it so I don't remember why I gave it that) But I usually like a good thriller and was optimistic for this one.

In the middle of the night, Lindsey grabs her young daughter Sophie, and attempts to flee town. They're almost successful when it turns out Andrew, Lindsey's husband, went out searching for them, got into a car crash instead, and killed a woman, Elizabeth. He goes to prison, Lindsey and Sophie are still able to start a new life, and everything is fine for a period of time, until Andrew is released. He claims he's a different person but if it's not him, then who is shadowing Lindsey and her daughter?

The novel is long, and not in a "I never want this book to end" type of way. It feels every bit of its 406 pages, and it could have been edited better. For instance, I didn't need the subplot relationship between Sophie and Jared. There was too much back and forth devoted to them that was unnecessary.

Though I thought that the writer did a good job of setting the pacing and tension, it flatlined some of the time. The tension could have been ramped up more, and the pacing could have been quicker. Scenes often took too long to wrap up. Toward the end of the book, I ended up skimming and flipping through the pages to get to the end.

It was entertaining but some of the book just dragged on, taking me out of the story.
★ ★ ☆ ☆ ☆
nell
It was an okay read, no more less. There wasn't much of a story, shallow characters, and a predictable who-didn't-do-it and a contrived who-did-do-it.

I had really enjoyed Still Missing by Ms Stevens and thought Never Let You Go would be just as good or better. It was not. I'm not recommending this one.
★ ★ ★ ★ ☆
bobby simic
Excellent book with well developed characters who you will come to like - well at least the Mom and daughter. It is a tale of a lovely woman who got out of an abusive marriage with a great daughter. But then her ex-husband catches up to them. Then bad things start to happen to the women. No more details from me. Except to say I was very happy I selected this book to read. Loved how the author wrote the book from the different characters (Mother & Daughter) perspective.
★ ★ ★ ★ ★
creative boba
Never Let You Go, the latest story by Chevy Stevens should come with a warning: only start when you have the time to read it all! Difficult to put down. It's one of the I'll just read one more chapter books. Soon you are so immersed in the story nothing is going to come between you and this book, you will put your life on hold while you finish reading. Twists and turns and some edge of your seat moments. I think this might be the best story Ms Stevens has written to date. I was given an early copy to review.
★ ★ ★ ★ ★
anne mcmillan
I realize starting with "holy moly" might not be the best way to start a review, but hey, I'm doing it anyway. HOLY MOLY Chevy Stevens has done it again with Never Let You Go. She has a knack for writing books that mess with your head, give you a healthy dose of paranoia, and are truly unforgettable. Whether you've been a fan since Still Missing or just picked this one up by chance, you'll feel deeply connected to Lindsay and Sophie's story almost immediately and will probably stay up all night as layer after layer of their story gets exposed!
★ ★ ★ ★ ★
ladonna
I received an advanced copy for my honest review.
I loved this book! In just an afternoon I finished this book. I couldn't put it down. Her characters are molded to be flawed and yet likeable. You would hold out hope that her huaband would stop being abusive, her daughter would find a boyfriend, her mother would be moving on with her life, and so on. I thought I knew the murderer just past half way and instead found out who it really was and why.
This is a great book to curl up in and get lost with.
★ ★ ★ ★ ★
maurice
I loved this one. Every time I thought I had the stalker pegged, the author would throw a spanner in the works, and I'd change my mind, and sometimes change it back. The chapters alternated between Lindsay and her teenage daughter Sophie in the present, with some chapters from the POV of past Lindsay, which worked well with the suspense storyline. This is the first Chevy Stevens book I've read and I can't wait to delve into her previous novels.
★ ★ ★ ★ ★
mbholm02
This book had me interested through the very end. I kind of saw it coming but not every detail which was great. To me, there were two possible outcomes but it keeps you guessing and second guessing yourself. This is the third book I have read by Chevy Stevens. She is now on my "go to" list" when I complete my current stack.
★ ★ ★ ★ ★
sheri
This is a brilliant modern thriller. Abused wife Lindsey and her young daughter Sophie, escape her husband Andrew. He is put in jail for many years after crashing his car, while drunk, and killing a woman driver. When Andrew is released Lindsay feels like someone is watching her and breaking in to her house. She thinks it's Andrew but hopes she is wrong. I loved this story because it had many suspects. I read it in a day.
★ ★ ★ ★ ☆
sarah holcomb
"Never Let You Go" is a tightly written thriller about Lindsay Nash, a young women who escaped a bad marriage with her daughter Sophie. Written alternatively between the past, when Lindsay feared her husband and over 10 years later when she has rebuilt her life, the story never falters. The story is suspenseful to the end, and I think readers will be surprised by the ending itself.
★ ★ ★ ★ ☆
ahlam yankssar
A suspenseful page-turner! This is quite good, and a book you'll have finished in record time. I had my suspicions through the story and there were no surprises for me, but this is still a gem for thriller fans. The main protagonist, Lindsey Nash, is very strong and will do anything to protect her daughter. Many readers will love this book because of the quality writing and the way it draws you in.
★ ★ ★ ★ ★
sabrina
Chevy Is one of my favorite authors. I found her after ready Still Missing. I love the style of her writing. Never Let You Go took me for a roller coaster ride in all the right ways. I felt like I was there, fearing for my life, falling in love with men who just were not right.

I thought I had all the answers; I thought I knew how it would end. She had a surprise around every corner and I loved it!

Read it! You won't be disappointed.
★ ★ ★ ★ ★
jamie george
I won this advanced readers edition from Goodreads.

I was ready to give this book only 3 to 3.5 stars at the 3/4 mark. I was sure I had figured out the mystery and felt it was just too simplistic. Boy, was I wrong. Chevy Stevens had developed a realistic believable scenario and a damn good mystery. I can enthusiastically recommend this to mystery/thriller fans.
★ ★ ★ ★ ☆
kaarin
I enjoyed this book until the end. Most of the book had a good plot, with plenty of red herrings. I found the coincidences to be unbelievable how Lindsey and Sophie ended up in the bad guy's area and he had a connection to their past. I thought Canada was a HUGE country. How they would all end up in the same town was implausible. So the ending was a big letdown.
★ ★ ★ ★ ☆
cyn coons
It was 11 years after Lindsey left an abuseive relationship but her daughter never saw the ugly side she only saw what a child seems a strict parent. I found this to be true to life that once in an abuseive relationship the outside world doesn't see what goes behind closed doors because abuser is hiding who they truely are
★ ★ ★ ★ ☆
khanhnguyen
I received a copy of this book courtesy of NetGalley and St. Martin's Press in exchange for an honest review.

In my opinion this story had great potential but the author didn't supports Lindsey's actions well. I felt she took extreme measures and made a bad situation worse.

There are some good twists and turns that I did not predict.
★ ★ ★ ★ ★
arathi
This is the first book I've read by this author and I thought it was excellent! I stayed up reading until the wee hours because I so wanted to know what would happen. Well developed, likeable characters, a great storyline and lots of suspects. I definitely recommend this book and will be looking to read others by the same author!
★ ★ ★ ★ ★
mark ruddy
This was a great story, wonderfully well written. The characters fleshed out so well, I feel I'd know them if I passed them on the street. It gave insight to the trauma of domestic violence, and I'd get so into the story that I'd have to put it down and walk away to destress. Amazing read, and one I highly recommend.
★ ★ ★ ★ ★
jean lorin sterian
I LOVE Chevy! Everyone of her books are page turners. I picked up this book at 40% left this evening and didn't stop turning until I got this page. I NEED more of her books. This book wasn't full of kidnappings and rapes like a few others BUT the tension and drama were fantastic still. I thought I had the book figured out until that ending :) another great one you WONT REGRET!
★ ★ ★ ★ ★
baranda
Exciting and suspenseful. This story of a woman,Lindsey Nash, who begins living in fear when her abusive husband gets out of jail, is
a super page-turner! Kudos to Chevy Stevens for taken a topic that's been used and used some more and make it creatively original
from Chapter One. Great read!
★ ★ ★ ★ ★
gana
I loved this book. Sometimes it made me mad and I would have to put it down for a bit, but it wasn't for very long. The ending really upset and surprised me because I didn't see that coming. I would definitely recommend this book to others and I will definitely read another one of her books.
★ ★ ★ ★ ☆
shabnam
I loved this book! It was my first time reading Chevy Stevens and her storytelling was intriguing and kept me engaged and guessing til the end! I enjoyed the past/present rotation between chapters and found it easy to follow along (usually this format confuses me.) I enjoyed the characters and found myself looking forward to getting home from work so I could continue reading. I won't rehash the plot since that can be found on various review sites, but trust me - read this book!
★ ★ ★ ★ ★
cara creger
OMG ! I started this book late last night and finished it immediately. I can't remember the last time that happened. It grips from the first page. It is told from two perspectives and goes back and forth in time. That can be annoying sometimes, but not with this book. The suspense is great and there are a couple of twists that will really surprise you. I highly recommend this book!
★ ★ ★ ★ ★
debbie murphy
Well, Stevens wove a tale that had every single named man, save one, look like a creeper. It wasn't until one died that I figured out who the true creeper was. This was an excellent story, very believable and heart wrenching. I loved all the characters, yes, even the creepers.
★ ★ ★ ★ ★
jrk rao
This spellbinding book is full of twists and turns that had me guessing until near the end. People aren't always what they appear to be. The "good guys" turned out to be a complete surprise to me.

I received an advanced copy in exchange for an honest review.
★ ★ ★ ★ ☆
ankita gogoi
I listened to the audiobook. I enjoyed the story. I was trying to figure it out so I really enjoyed the suspense. The only downside to the audiobook was the voice for Sofie. That was annoying, but other than that the story and plot was great.
★ ★ ★ ★ ☆
donny martel
A worthwhile novel to read and it does keep your interest. The characters involved are the type you can question whether they are the "one" causing all the problems. The ending was well done but the story seemed drawn out a little.
★ ★ ★ ★ ★
gloria benitez
I prefer backstory to be woven within the current chapters rather than go back and forth from present to the past, etc. Having said that, this was a well written and well-plotted psychological suspense with twists that kept me guessing until the end.
★ ★ ★ ★ ★
amy hamer
I adore all of Chevy Stevens' books, and this one doesn't disappoint. I've been in a reading rut since starting school again and I struggled to even start a book, let alone finish one. However, I read this book in a day. Every time I tried to put it down I wold convince myself to finish "just one more chapter". I'm already impatiently waiting for Chevy's next book!
★ ★ ★ ★ ★
asal sepassi
I'm not surprised at how much I liked this book as Chevy Stevens is one of my all time favorite writers, but I do think that this is her best yet! I listened to the audio version and the two narrators were excellent and made the characters really come alive.
★ ★ ★ ★ ★
bj rn
This book was so good. I just finished and need to process it a bit more. But DAMN Chevy Stevens can write! Every book she has published, I have read in less than 24 hours. I recommend this page turning thriller to anyone looking for a good psychological thriller!!!!!
★ ★ ★ ★ ★
barry
Yep have never been disappointed by this authors writing, it sucks me in every single time! My only complaint is once you start it, you can't put it down ,so put lots of snacks in your reach ,and get reading!
Please Rate Never Let You Go: A Novel