City of Bones (A Harry Bosch Novel)
ByMichael Connelly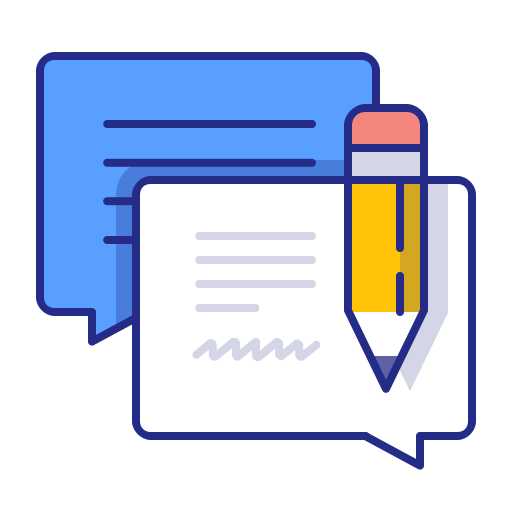 Total feedbacks:185
★

★

★

★

★

★

★

★

★

☆

★

★

★

☆

☆

★

★

☆

☆

☆

★

☆

☆

☆

☆

Looking forCity of Bones (A Harry Bosch Novel) in
PDF
? Check out Scribid.com

Audiobook
Check out Audiobooks.com
★ ★ ★ ★ ★
chilly savagemelon
The more I read, the more intrigued I became by the process, assumptions, mistakes, in trying to solve a crime. That I became involved in the whole thinking process as events unfolded was a journey to the truth well traveled along with Bosch.
★ ☆ ☆ ☆ ☆
aliaa
This was a total waste of time...the worst Connelly yet! Unrealistic situations & events...a book I could put down after each chapter...I care less and less about Bosch and his stupid antics (why doesn't his partner just tell him to f___ off?) , stupid habits (ordering lunch when starving then leaving it untouched) and stupid crime solving ideals (30 year old bones...who cares?)...I think I'm done with Michael for now.
★ ★ ★ ★ ★
jeff weber
Review of audiobook CITY OF BONES, 8th Harry Bosch book, may have misspellings. Hold Fast… once tattooed on Bosch's hands. Read by a new narrator Peter Jay Fernandez. Fernandez is no Dick Hill, but he did a better job than Richard M Davidson in A DARKNESS MORE THAN NIGHT. This book was used in part for the Netflix TV show.

This is the story where Harry meets a female BOOT patrol officer that is still assigned with a trainer. Like in the TV show, they begin a relationship, which is against department policy, because Harry is a D3 and has supervisory duties. Her fate in the book is very different than the TV show.

One interesting part is the setting up of a reporter that doctored a televised interview with Bosch, which implied that he leaked to her. Fake News. The story did not follow up with what ended up happening to her or the detective that did leak the information. The TV reporter probably got a pay raise for creativity.

A doctors dog finds bones on a wooded hill of a teen that seemed to have undergone significant abuse. The story goes back and forth as suspects are sought and rejected.

Internal affair and Deputy Chief Irvin Irving provide aggravating pressures on Bosch just to add to the hassles of doing his job. Bosch has 25 years in so Irving suggests that he code 7, a reference to the end of ones shift, and signifying retirement… also called, pulling the pin.

The book is sufficiently different, that I could not guess who the perp was. Fernandez reading presented a characterization of Bosch more similar to Dick Hill in style and tone so I liked this book a lot. 5 stars.
★ ★ ★ ★ ★
meg nguyen
The eighth Harry Bosch novel, published in 2002, opens when a dog unearths a human bone in Laurel Canyon in the hills above Hollywood. The dog's owner, a retired doctor, recognizes the discovery immediately and calls the police. Harry Bosch responds, climbs the hill where the dog had been playing, and discovers the bones of a child that had been buried in a shallow grave more than twenty years earlier.

An autopsy reveals that the boy had been murdered, but there are precious few clues apart from the bones themselves. A case this cold will be almost impossible to solve, but for Bosch, this case, like virtually all his others, becomes personal and he simply won't let go of it.

Harry is, ultimately, able to identify the victim, but tracking down the killer will take all of the skills he has honed through the years. Along the way, he will acquire a new love interest, and, as is almost always the case, will find himself in conflict with the department's brass who are, at least in Harry's view, much more interested in protecting the department's image than they are in achieving some sort of justice.

This is another very good entry in the series, featuring the level of detail and insight into police procedure that readers have come to expect from Connelly. One of the particular joys of this book lies in the minor characters, beginning with the doctor whose dog discovers the bones, all of whom are very well-drawn and unusually interesting. The book ends with a particularly shattering climax which will leave readers very anxious to get to the next book in the series.
★ ★ ★ ★ ☆
amanda bennett
It's New Year's Day but that doesn't mean much to Detective Harry Bosch. He's working anyway, holiday or not. In fact, he catches a case when a man walking his dog reports that the dog has come back with a human bone. The man is a doctor and insists he knows what a human bone looks like. Harry goes out to see and looking around, finds the dump site and several other bones.

When the scene of crime technicians are through, the collected bones are sent to the medical examiner. His report is that the bones are those of a young teen boy, probably twelve to thirteen. Cause of death is blunt force trauma to the head. Even more disturbing, the bones tell a story of continued child abuse with multiple fractures all over the boy's body. Harry and his partner are determined to bring the boy's killer to justice even if this is a twenty-year old cold case.

Of course, things are never that simple. Harry has met a new woman, a rookie cop who comes to the crime scene. He knows it's probably not a good idea to get involved with someone from work but she's hard to resist. Then there are his superiors who have always regarded Harry as a loner and a trouble-maker even if he is one of the best detectives the LAPD has. There's always plenty of office politics to interfere in Bosch's cases.

Michael Connelly is one of the stellar names in police procedurals. He has written over twenty Harry Bosch novels and Bosch is one of the detectives mystery readers recognize. The character has even had an the store Prime TV series made to follow Harry's cases. City Of Bones is the eighth Bosch novel and the one that Season One is based on. Connelly is a solid writer and gives insight into a police detective's job and all the other factors that complicate an investigation. This book is recommended for mystery readers.
★ ★ ★ ★ ★
susan rowan
City of Bones is the eighth installment in Michael Connelly's series of novels featuring Los Angeles homicide detective Harry Bosch. It opens on New Years Day, when Bosch is called to a home in Laurel Canyon. A dog has found a bone, and its owner, a medical doctor, is certain that it's human. Bosch begins to investigate and unearths the majority of a skeleton. Forensic examination reveals that the body belonged to a young male who had suffered physical abuse throughout his short life.

Within days, Bosch knows the name of the victim, Arthur Delacroix, and the year of his murder, 1980. But who killed him, and why? Connelly leads readers through Bosch's 13-day investigation with storytelling skill, leading us down investigative rabbit trails, only to corner the killer in the last pages of the book. In addition to the identity of the killer, those 13 days uncover secrets that destroy lives and families and threaten to end Bosch's career.

I was familiar with the plot of City of Bones before reading it. This book, along with Concrete Blonde, is the textual basis of the first season of the store's Bosch series. The TV series took quite a few liberties with Concrete Blonde, but it hewed closely to the narrative of City of Bones, with a few, important exceptions. Still, it is a testament to Connelly's storytelling skill that he captured my attention through the book despite the fact that I knew who the killer was all along.

I've reviewed a number of books in Connelly's Harry Bosch series, together with books in his Mickey Halley and Terry McCaleb series. With one exception, I think each of them is well crafted and engaging. As a guy who likes to read mystery series featuring a lead character and returning cast of characters, I thoroughly enjoy Michael Connelly's books and recommend them to people with similar tastes to mine.

Read the books in order, though. Each mystery is self-contained, but the character arc of Harry Bosch is worth making the time and effort to start from The Black Echo and work your way forward.
★ ★ ★ ★ ★
karen hogan
Calamity ("he was trouble as a puppy") was the one who changed the course of Detective Harry Bosch's future and set a course for the following two weeks of dark memories and turbulent trouble. When Bosch was called to Wonderland in Los Angeles, he suspected the bone which had been unearthed would be the usual; a wild animal of some description. But when the almost complete skeleton of a young boy was brought to the surface; and learning the bones had been in the ground for twenty years, Bosch was determined to discover the identity of the bones, and bring the perpetrator to justice.

Bosch and his partner Detective Jerry Edgar dug deeply – unable to be spared for too long on such a cold case, they worked the clock around. And the secrets they began bringing to the surface chilled them both. Lives changed, circumstances changed – but the end result was always the same – murder. When tragedy struck, they kept going – it was imperative; personal to Bosch. Would he find the killer after so many years?

Wow! What a brilliant instalment in the Harry Bosch series - #8 – and it's been on my TBR for over 4 years! Gripping, intense, with an extremely fast and chilling pace, City of Bones is (in my opinion) one of Michael Connelly's best! A writer who is definitely at the top of his game, I can't recommend this one highly enough.
★ ★ ★ ★ ☆
mary mastromonaco
First thing to say is that I am hooked on the Harry Bosch series by Michael Connelly but this was not one of my favorites so far. This was the 6th book in this series that I have listened to. Reading them may be different but I listen to the audio versions because I enjoy listening to books while I drive my big truck, and I work 12 hour shifts driving. My main reason of dislike was because of the narrator, all of the other books I listened to were narrated by Dick Hill and the change for this book was a big disappointment to me. I am not saying that this narrator P.J.Fernandez was a bad narrator but I was spoiled and used to Dick Hill. I believe this is the only book that PJF was used so it may be other people's opinion also. This book in general was great but was not as enjoyable to me as the other five I have listened to. I have not heard or read book #2 The Black Ice or #7 A Darkness More Than Night yet. There are 21 books in this series and I hope to listen or read them all if available to me at my local library. I would prefer to get them in order but may have to skip a few if not available to me. Had I started with this book and this narrator I may not have been hooked on this series, so if you started here with the audio version and did not care too much for this series, make sure you give some of the other prior books a chance before you decide not to continue.
★ ★ ★ ★ ★
russel lvov
I've read a dozen of Michael Connelly's Harry Bosch books to date...I think. With the modern trend toward short, forgettable, and often vague fiction titles, after ten years it's hard to tell even running down the series list.

More certainly, I've never been less than five stars worth of satisfied with any of them. Connelly's extensive newspaper crime reporting experience is evident as the reader always acquires some sense of the inner workings of LAPD law enforcement and/or the penal and judicial systems. That alone to me is worth the price of admission.

The author also capitalizes expertly on the inherent tensions of protagonist homicide detective Harry Bosch's job. Harry in any given book is at odds with at least one and usually more of the following: partner, fellow cops, immediate superior, chief or deputy chief, judges, defense and prosecution lawyers, members of the victim's family, and of course the perps. Vietnam vet Harry backs down from none of them, which gives all the Bosch stories a very appealing friction. To which you may add, finally, Harry's driven 24/7 personality to supply an unfailing energy.

Those traits, as noted, appear to be constants. What does "City Of Bones" offer specifically? Well, a Labrador Retriever's discovery of a long-hidden scattering of human bones in a hilly wood is a can't-miss in Connelly's hands. Who? When? How? Why? Medical examiner rules a 10-13 year old boy in a 20-25 year old homicide, with signs of severe physical abuse possibly dating back to age three. Tying the fatal trauma in with the long term abuse, the ME tells Harry and his partner: "On a purely personal level, I hope you find the person who did this. They'll deserve whatever they get, and then some".

And of course they eventually do break the case, with several twists and tragedies enroute. You expect no less from Connelly. Actually, I DO expect less; at least for once. But it just hasn't happened yet.
★ ★ ★ ★ ☆
hila
I am not familiar with this author but picked up the book on chance that it would be good. Certainly the title is intriguing. I found the book engrossing, a fast read and entertaining. There are a few twists that keep the reader looking for more. There is a good touch of realism that keeps the characters from being impossibly lucky or witty. The ending was a little weak but I would recommend this book for entertaining reading. It is not life changing but a good alternative to TV.
★ ★ ★ ★ ☆
yuval yeret
As usual, Harry Bosch is a fascinating enigma; Michael Connelly is a master at the police procedural. It is New Year's Day and a dog finds a bone in the Hollywood Hills. The dog's owner, a physician, knows the bone is human – a 10 to 12 year-old boy.

Thus begins an intriguing case that makes lots of hard turns. The murder occurred 20 to 25 years before and the victim was brutalized on a regular basis.

The case is fascinating, Harry's love interest and their relationship is not. Julia, a 'boot,' is a mature woman who went through the police academy months earlier.

As sharp as Harry is, he begins a relationship with her rather quickly – even though it is against LAPD's policy for a supervisor and new recruit to be romantically involved. I just didn't feel that the relationship was real; the interactions seemed wooden.

One of the things that I like about Michael Connelly is that he isn't afraid to take chances with his main character, Harry. The case provides one surprise after another but the ending was a shocker.

Harry Bosch by Michael Connelly
1. The Black Echo (1992)
2. The Black Ice (1993)
3. The Concrete Blonde (1994)
4. The Last Coyote (1995)
5. Trunk Music (1996)
6. Angels Flight (1998)
7. A Darkness More than Night (2000)
8. City Of Bones (2002)
★ ★ ★ ★ ★
melissa oviatt
As the title implies, Michael Connelly's "City of Bones" is a ghastly vision of a piece of Los Angeles that has turned into a necropolis of sorts. In this case, the discovered bones of a young boy, missing since 1980, sets the foundation. The trail of the crime takes several turns, many of them logical and, for the sake of the plot, intriguing. As always, Connelly's language, especially law enforcement lingo, gives the reader a sense of authenticity: that we can be secure that the author knows what he is talking about.

There's another trail, however, that runs even deeper in "City of Bones"--the trail back to Harry Bosch's childhood and his distraught, murky memories of it. Connelly does a brilliant job of conveying this background without resorting to facile pop-psychology. It is a complex system of memory and reflex that keeps Bosch going in this cold case. This inevitably leads to a larger theme that had been touched upon since the very first Harry Bosch novel: the loss of innocence. (No, not the "loss of innocence" in more traditional writing: this is innocence scarred, mangled and killed with the body that housed it.) Bosch has seen so many children and teenagers robbed of their youth and robbed of their lives that a part of him believes he is immune to the effect. Another part of him realizes he is definitely not.

Like the coyotes he sees digging for scraps, Bosch continues digging for clues. (The publicity starved M.E. is a different type of scavenger.) With plenty of dirt under his fingernails, he gets to the truth, as always. "City of Bones" is another absorbing, successful entry into the Harry Bosch series.
★ ★ ★ ★ ☆
edwin
Another excellent tale from one of the very best in the crime writing business.

LAPD detective Harry Bosch finds himself investigating the decades-old killing of a young boy, after some bones are uncovered on a hillside. At the same time Bosch is dealing with a variety of personal and workplace issues (leaks to the media and a superior who is still trying to push him out of the force), the possibility of a new relationship, and more.

Recommended for anyone who enjoys a well-written crime novel that along with a page-turning plot has quite a bit more to it, in terms of character, settings, and making you think of things beyond 'whodunnit'. Bosch continues to evolve as a character, and Connelly demonstrates he's one of the finest contemporary crime writers around, with his knack for telling details, and the way he layers his tale into an expose of modern-day issues.
★ ★ ★ ☆ ☆
essra
This is the first Michael Connelly Harry Bosch novel that I have read, and while I probably would rate it as only a 2, it is just the same a very good book. It was a good, quick read and hard to put down. The problem with a lot of your police procedural novels is that the main character is difficult to like. It's kind of like having hives - it makes you itch and scratch a lot. Nevertheless, this being said, I really do like police procedurals. They are just an acquired taste.
Connelly put a lot of effort and research into the Harry Bosch character, and there are a lot of Harry Bosch novels. I am quite sure that I will be reading more of this series. Not to sound cliché, but Bosch is a detective's detective. He wears his job and the particular case like yesterday's suit and clothes. Connelly's writing reminds me of the Jonathan Kellerman Alex Delaware series. I see a lot of similarities here.
"City of Bones" begins with the discovery of the remains of a young boy on an undeveloped hillside in a residential area. You would definitely classify this as a cold case. There is no identification at the site. Bosch and his partner take on the case of the boy like a bulldog with a tennis ball. They pursue the case as if it were the most important case of their career. They follow leads and would-be leads as if there is no tomorrow. Along the way, Bosch's new lover is shot and killed. The book gets very interesting here and the reader cannot wait to see what is coming down the pipe. Connelly keeps the fish hooked just enough.
As I said, I would probably rate this book a 2 (actually a 2.5), but this does not take away from the book. It is a good read. I would have no problem recommending this book to other readers. I actually expect other books in the Harry Bosch series to be more interesting. However, this is not to take anything away from "City of Bones." Even though I am critiquing the book, I could only dream that I could write this good.

Cam
★ ★ ★ ★ ★
miss gray
I'm in the process of filling all the holes now. I've read over half of the Harry Bosch series and am now catching those I've missed in-between. Since I haven't read them in order, there is a lot of history I either know about already or am learning after-the-fact. Knowing that ahead of time, I didn't let it bother me. I still found this story a fascinating read.

The plot details have already been hashed out over the 200+ reviews already done, so no need to do it again. The author's ability to nail the police procedural and all the while weave in Harry's personal foibles is part of the fun. He kept it in solid third-person with no head-hopping which made for a very easy read. The exposition never felt forced or in a lecturing way. What was said needed to be there.

I'll admit to not being entirely happy with the ending. I didn't get a great warm fuzzy off the final confrontation with the guilty party. After that, there was a decision Harry made that left me scratching my head. I sort-of understood it, but still wasn't quite sure what was going on. I supposed it will be explained in Lost Light, the next novel except I'll never read it because to my great disappointment, Mr. Connelly wrote it in first-person. I hate that point-of-view!

Despite the minor quibbles, it kept me glued to my seat for two days and kept me from doing anything else useful which says something about the story and the writing. There were plenty of twists and turns along the way to keep things interested and the love interest for this installment certainly didn't turn out like I expected. Highly recommended.
★ ★ ☆ ☆ ☆
sally
I have read quite a few Bosch novels and I like Harry. I want Harry to find some peace and happiness. But he won't. He is a good man at heart but he won't suffer fools even a little and the world of Harry Bosch is full of fools. So he is always in trouble. Nearly everyone is out to get him. He drinks too much, smokes too much and his life is just too hard to bear. I can't bear it any longer. I want my heroes to emerge victorious more times than not, and I don't mean by solving a case. I want them to find hope and happiness and in so doing, pass a little on to me. Life is hard enough without having to suffer Harry's too. I won't finish this book and I'm done with Harry. I'll wish him well, knowing that he'll never find wellness, and I'll be on my way, trying to find my own.
★ ★ ★ ★ ★
shazina
City of Bones by Michael Connelly.

I've read several Harry Bosch books and keep going back for more. Once you're hooked on Harry you stay hooked.
This was a mystery that led Harry on a chase that began with a partner but led Harry on a solo flight once he knew what & who he was chasing. Harry's seems to be just that-a solo flight. He's not too long with any partner, girlfriend or dept...or is it they are not too long with Harry.

I was not satisfied with the ending. The closure did not happen and I am sure the closure Harry intended will not last...hopefully.
★ ★ ★ ★ ☆
jhonatan
Harry Bosch says, "Child cases haunted you, they hollowed you out and scared you, there was no bullet proof vest thick enough to stop you from being pierced. Child cases left you knowing the world was full of lost light."

Bosch made this observation after the bones of a 12-year-old victim were unearthed after being buried 20 to 25 years ago. The bones revealed multiple fractures and a total of 44 indications of trauma. The child was obviously the victim of severe and prolonged child abuse.

In pursuing the case, Bosch encounters lawyer-turned-rookie-cop Julia Brash, whom he's quickly attracted to. Soon, they're dating, despite departmental policy prohibiting it.

Nicholas Trent, a convicted child molester, is the primary suspect. A tip helps Bosch to identify the victim, but predictably things aren't as simple as they appear. A full confession by another suspect seems to make the case a "slam dunk" but Bosch is too experienced to clear the case without answering some lingering doubts and questions.

Along the way, Bosch has some second doubts about how he handled the case and its unintended consequences.

This is another fast-paced, interesting Michael Connelly novel that is worth your time.
★ ★ ★ ★ ★
marie christine aerts
In the Eighth Harry Bosch novel, City of Bones, Harry gets a cold case which involves the bones of a 12 year old boy who was murdered approx. 20 years ago. As Harry investigates the case, stressful relationships build with his partner, his girlfriend, and potential suspects with devastating results. His Captain is not pleased and Harry may be on the way out. Investigating this cold case unearths other secrets with serious results as well. City of Bones is a fast read, which continues to follow the difficult life of Harry Bosch. Michael Connelly does not fail to entertain. The book does mention abuse of the boy but does not dwell on details - otherwise I could not keep reading. Contains controlled violence so not for cozy lovers. Fast read for crime, mystery, suspense lovers.
★ ★ ★ ★ ★
donovan
"City of Bones," (2002), is the eighth novel in the American crime author Michael Connelly's best-selling, prize winning LAPD Inspector Harry Bosch series. Of course Connelly, now a mega-seller in light of the film
The Lincoln Lawyer
, based on the author's book of the same name, has had many best sellers. Connelly is a former journalist, a crime beat writer for the Los Angeles Times, who certainly earned his spurs in murder while earning his daily bread.
The Bosch series, Los Angeles-set police procedurals, looks at life on the "noir" side in that city. Bosch, who was supposedly named after the famous 15th century Dutch painter by his mother, finds himself drawn into a case that brings up dark memories when the bones of a schoolboy are found on New Years Day. A retired doctor walking his dog in the Hollywood Hills has let her off the leash; Calamity brings back a bone that the doctor is sure is human, and shows signs of terrible, lifelong abuse. Bosch had been orphaned when he was eleven: the murdered boy appears to be 10-13 years old. As the cops start looking, more bones quickly come to light: the boy apparently was buried only shallowly. Bosch will also embark upon an against-the -rules affair with a much-younger woman cop: one way and another, he's in for a bad time. Yet Bosch stubbornly discovers the child's identity and reconstructs his fractured life, determined that the boy won't be forgotten. In what I consider to be one of Connelly's most masterful `tours de force,' he comes up with several characters, one after another, and all believable, as the boy's possible murderer. The author further deepens his plot by telling us of the bones that come out of the La Brea tar pits, an ancient hazard to life now situated in the middle of busy Los Angeles; recently, the bones of a woman murdered 9,000 years ago had come to life.
The book at hand gives us several of the supporting players we have become familiar with in Connelly's works: Bosch's police supervisor/enemy Irvin Irving, and the detective's partners/former partners Kiz Rider and Jerry Edgar. The author also pulls one of his favorite little maneuvers here, finding a way to mention another of his works, THE CLOSERS, which, while not yet written, was probably already outlined: he cleverly does that by bringing in the popular television show
The Closer: Complete First Season
, which has actually nothing to do with his book of the same name. CITY also shows the excellent narrative, descriptive, and dialogue writing that are characteristic of Connelly, and is informed by his deep, accurate knowledge of police work, it too is written with great knowledge of, and love for, Los Angeles, the author's adopted home town. (You could pretty much use his works instead of a road map). In this book, the writer describes Venice, California, (the funky beach city adjacent to Santa Monica) with such poetry and power, that I've remembered his descriptions since my first reading of it-- I had to go and get a good look at the place on one of my trips to the far coast. And, surely, the book follows in the footsteps of earlier outstanding hardboiled Los Angeles authors Raymond Chandler and Ross Macdonald, but adds the further ingredients of a police procedural. Finally, Connelly explicates his love of jazz as he goes.
And the writing he gives us, as for example, he explains the book's title:
"Kohl ... was making notations on a piece of paper with a grid already printed on it.... At the top of the page she had written `City of Bones.' .... `Why do you call it that?'....'Because we're setting out the streets and the blocks of what will become a city to us,'....'At least while we're working here it will feel like it. Our little city.' Bosch nodded. `In every murder is the tale of a city,' he said. ... `Who said that?' `I don't know. Somebody did.'" I've looked that reference up; it's to a poet I'm not familiar with.
Shortly afterward, he discusses his time as a "tunnel rat," working the dangerous tunnels of the Vietnam War, and explains the title of a book yet to be written, LOST LIGHT: that he also probably already had in outline:
"Lost light. We called it lost light. We never knew where it came from. But it was down there. Like smoke hanging in the dark. Some people said it wasn't light, that it was the ghosts of everybody who died in those things. From both sides."
Many of Connelly's Bosch, and Lincoln Lawyer series have been New York Times best sellers, as have some of his recent standalones such as THE SCARECROW. Crime Beat: A Decade of Covering Cops and Killers, a non-fiction collection of his journalism, was also a New York Times bestseller. Personally, I consider this to be one of the finest of the Bosch series; Connelly is writing at his most powerful, and Bosch's tenderness of feeling and empathy towards the young boy and his sad, short life, are palpable.
★ ★ ★ ★ ☆
maryke barber
CITY OF BONES by Michael Connelly.

STORY BRIEF:
A boy was killed and buried in a wooded area 21 years ago. A bone expert says the boy had been consistently abused throughout his life. He lived most of his life in pain due to either healing or new injuries. Bosch and his partner talk to neighbors and take steps to get an identity.

REVIEWER'S OPINION:
I hated the unknown abuser and wanted to see pain to the abuser with justice. But the plot didn't go in that direction which was a letdown. My feelings at the end of the book were somewhat sad and empty, part due to the subject matter of child abuse, part due to the lack of a feeling of justice for the perpetrators, and part was a resignation that things can't always be resolved in black and white. I wanted to see the perpetrator stopped, put in jail, and suffer, but I didn't get that so I was disappointed. It was "I understand, but I don't like it." I had tears in my eyes at the end. I was sad for a few characters. And I was mad at a couple of cops. Although we learn "who" killed the boy, I wanted more details of exactly what happened and why.

Regarding the overall experience, it was excellent storytelling. I was engaged throughout. I enjoyed the detective work, good instincts, and satisfaction from solving the mystery. There were interesting characters with different motivations. This was still a good book just not my favorite in the series. I'm glad I read it, and I'm going on to the next one.

A secondary story has Bosch dating a rookie cop, Julia Brasher - which could be a problem within the department.

NARRATOR:
The narrator Peter Fernandez (PF) was ok, but not nearly as good as Dick Hill. I miss Dick. Dick had a good Bosch voice and a very fitting voice for Bosch's partner Jerry Edgar (a deep black man's voice). PFs voice for Edgar wasn't anything like that, and I missed it. But I liked PF better than Richard M. Davidson who narrated "A Darkness More Than Night."

DATA:
Unabridged audiobook length: 11 hrs and 6 mins. Narrator: Peter Jay Fernandez. Swearing language: strong but not frequently used. Sexual language: none. Number of sex scenes: two, told not shown. Setting: 2001 mostly Los Angeles plus Palm Springs, and Lone Pine, California. Book Copyright: 2002. Genre: crime mystery. Ending: some sadness and resignation but the mystery was solved.
★ ★ ★ ★ ☆
sharifa
Another in the Harry Bosch series that is well written and an exciting read at most points in the book. The story starts neatly with a dog retrieving a human bone and from there the police become involved. Specifically Detective Harry Bosch and his partner. After making a cursory investigation and finding a possible burial site the other teams are called in to confirm the death of a small child. Harry does a good job of following the leads and the trail, but gets too personally involved in the situation such that he gets attention from the higher ups in the department. Harry also gets involved with a rookie female patrol officer and it looks like he and the officer are going to make something of thier relationship.

The investigation seems straight forward, but takes a real turn for the worse and then another turn for the worse. Bosch's life and theory of the crime are both upset. He refuses to give up the chase and starts anew. This time he finds the true trail and does a lot of unorthodox moves. Some of which cause him to face a forced transfer in a few days with the case still open. Well harry hates to leave anything still open and the reader will be suprised as to how fast he works the case to a conclusion.

The characters are well positioned and the suspense keeps the reader turning the pages. It a tough one to figure out until Bosch solves it for the reader and then all becomes clear. The romance angle seems to get the story sidetracked. But other than that it's well worth your time to read.
★ ★ ★ ★ ☆
liz hearne
Michael Connelly is easily one of the best and most consistent crime fiction authors working today. I've read almost all of Connelly's novels, but for whatever reason there are still a couple of middle Bosch novels that I have yet to read. City of Bones was (until recently) one of those novels.

I'm please to report that it's another solid effort from Connelly. It isn't a high water mark for the author (like Angels Flight, Concrete Blonde, Lincoln Lawyer, or The Poet) but it's still one of his better novels. It has many of the characteristics that I appreciate in a Bosch novel. Connelly has good insight into the politics of the LAPD and his novels always feel procedurally accurate and the language of the cops always rings true.

A lot of reviewers seem disappointed with the resolution of this case but I actually liked it. As someone who reads a fair amount of crime fiction, I was expecting a bigger twist at the end and the person who I thought would turn out to be the killer would have made for a typical, but implausible ending, so in a strange way I was pleased that I was wrong, and that the identity of the killer actually resulted in a much more realistic explanation. Some reviewers seem to regard this solution as a little anti-climactic but I liked that I was genuinely surprised by the outcome, and its unusual mundaneness.

Given the short time frame of the novel I did think that Harry seemed relatively unaffected by the sudden death of a character he was close to and he seemed to recover from his fractured ribs awfully quickly, but these are minor complaints.

I finished this novel very quickly, found it highly entertaining to read, and think that it measures up to some of the better novels in the series.
★ ★ ★ ★ ☆
flynn
Harry Bosch is called with his partner to investigate bones that have been buried for a length of time. It starts with a resident of Wonderland Drive letting his dog loose into a wooded area. The dog returns with an humerus, his owner a retired doctor recognizes it for what it is. Through the many twists and turns, Harry and his partner, receive a possible clue as to the victims identity, which leads them down divergent paths. Harry finally gets the break that lead s him to the killer, whom they had previously interviewed.
★ ★ ★ ★ ★
barbara crisp
I can't afford to buy all the books I want to read, so I was at the library looking for a good mystery writer when my librarian directed me to Michael Connelly. So glad she did! I have read 18 of his books now and haven't been disappointed yet. I love Connelly's writing style and his main characters Bosch and Haller. Connelly does a great job of covering different personalities, details, and his plots are fascinating. He covers LA in a way that only one other writer that I have read has done and that was Raymond Chandler. Connelly knows what readers want to know and feel about the main character and delivers it. I enjoyed City of Bones very much!
★ ★ ★ ★ ☆
jane green
When a dog returns to its waiting owner with a human bone clutched in its jaws, Detective Harry Bosch inherits one of the coldest of cases, the 20-year-old murder of a young boy who was never reported missing. Bosch has seen everything during his long career with the LAPD but he is still capable of feeling a sense of outrage about the murders he investigates for the city. And what he learns about the short life of this young murder victim will hit him particularly hard.

It soon becomes obvious that the boy lived not just a short life, but a very painful one. There is evidence of numerous breaks in the bones recovered by the police and some of the fractures appear to have been suffered when the boy was only two years old. Bosch knows there is a killer out there who believes that he will never be caught - and that the killer is likely to be one of the boy's parents. What he does not know is the boy's name or who his parents are.

There can be no doubt that Michael Connelly is a master of the police procedural and much of "City of Bones" is textbook police procedural. The reader is intimately exposed to the time-consuming and tedious process that is a police investigation, including the dozens of false leads that have to be worked before the real ones can be followed. Detective Bosh and his partner, Jerry Edgar, are determined that, against all odds, they will bring this boy's killer to justice and, as one piece of the puzzle after another slowly begins to fall into place, they seem to be getting there. But at what cost to the boy's family and to the detectives, themselves?

"City of Bones" is a superb procedural but what saves it from the possibility of becoming tedious are side-plots involving two women well known Harry Bosch. One is the egotistical coroner he is forced to work with, a woman so determined to become a national celebrity that she has her own documentary cameraman follow her around from case to case. The other is an overage police rookie who manages to attach herself to both Bosch and the case he is working. Between these complications, the internal politics of the LAPD and the 20-year-old murder case, Bosch has plenty on his plate.

What longtime Harry Bosch fans will remember most about "City of Bones," however, is likely to be the revelation Harry makes at the very end of the story.

Reader, beware: Don't go there first.

Rated at: 3.5
★ ★ ★ ★ ★
caleb
In "City of Bones" (2002) Michael Connelly is at it again, giving his readers clever plotting, believable characters, fascinating details, a breakneck pace, and haunted homicide detective Harry Bosch, on his usual mission of speaking for the dead and bringing evildoers to justice. Some of the characters would be well advised to get out of his way because in his wake come trouble and sometimes even death.
You wouldn't want to be Harry's detective partner, because self-absorbed, vain Harry often keeps his partners in the dark and goes barging off on his own.
In this one a dog finds a human bone in the woods. It turns out to be from the body of a decades-old murdered twelve-year-old boy whose skeletal remains indicate years of severe physical abuse. Bosch has to I.D. the child, the abuser, and a killer who has fractured the boy's skull. He hooks up with a rookie cop (a boot) Julia Brasher (Isn't that a trait name in this story?), and they have a brief affair. Harry has never been lucky in love.
Harry investigates a man with a past who lives near the body find, the boy's father, mother, sister, and a childhood buddy. A skateboard becomes a crucial piece of evidence. As usual along the way Harry ruffles the feathers of superiors especially arch-enemy Deputy Chief Irving.
Just as you wouldn't want to be Harry's partner, you wouldn't want to be his gal either for reasons you'll discover as you read the book.
Readers learn a lot of cop vocabulary: "crossing the tube" means walking in front of a gun barrel, "pull the pin" means retiring, "going Code 7" means leaving the force, and cops are "the blue religion."
L.A. is Harry's turf, a city of bones and ghosts too. Harry, looking for redemption is a veteran of the tunnel warfare in Viet Nam. He's so tough he got rid of the "hold fast" tattoos on his knuckles by hitting his fists against a wall.
"Child cases haunted you. They hollowed you out and scarred you. There was no bulletproof vest thick enough to stop you from being pierced." Harry's job is "to take evil out of the world."
"People chose their own path...Everybody's got a cage that keeps out the sharks. Those who open the door and venture out do so at their own risk."
Connelly's books pick up velocity as they go on, and the suspense gets more intense. There's a surprise at the very end so "hold fast" for it.
★ ★ ★ ★ ☆
sonya noble
Connelly once again excels at describing police procedures and detective work in this investigation of the murder of a young boy, whose bones are discovered some 30 years after his disappearance. There are several surprising plot twists that keep the reader guessing, as well as personal heartbreak for Detective Bosch that leads to his making a momentous decision at the very end. Michael Connelly is not as stylish a writer of detective novels as James Lee Burke, Ian Rankin, or John Connolly, but he always gets the job done. He's more comparable in that regard to Dennis Lehane and George Pelecanos-- no literary airs or aspirations for these guys, relatively speaking. Enjoy.
★ ★ ★ ★ ☆
mike martini
I am new to the whole Harry Bosch franchise and have read Mike Connelly before but somehow never got into his best known series. This novel concerns fossils belonging to a dead child from years prior and which escalate into length due process of law, police department politics and realistic feeling envy. Recommended for any procedural reading completist.
★ ★ ★ ★ ☆
katherine catmull
The Harry Bosch series has a dual purpose: entertain us with crime and detection stories while portraying the depravity of our culture. In City of Bones, Michael Connelly expresses the kind of world-weary despair that causes many to lose faith in God . . . and humanity.

As the story opens, it's the end of the year . . . a sad time for depressed people and two taxpayers take the quick way out. A call to Laurel Canyon reveals a bone that proves to be human, which also leads to a horrifying case of abuse. In searching for the rest of the skeleton, Harry is repulsed by the coroner's fixation on fame and glitter. He is refreshed to meet a mid-thirties rookie cop, Julia Brasher, who likes his style.

The investigation is quickly compromised by someone wanting to curry favor with a television journalist, with dreadful consequences. Harry is, as usual, annoying the downtown people who care more about their image than justice. More mistakes occur, and more harm is done. Clearly, the lesson is that it's dangerous to turn the police loose on crime.

If I could re-title the book, I would call it "People are never what they seem." You'll get more than your share of surprises in the book which is best appreciated as a deep character study.

For those who like action, linear progress, and a taut plot, City of Bones will be frustrating: This book is more like the sort of "why do I bother?" soliloquy that most of us conduct in our heads from time to time.

The investigating mistakes that Harry makes can be seen clearly if you read carefully: He's clearly not in a lucid state of mind. Exploring the sources and consequences of that displaced perception is the core of this novel.

The noir parts of the story are well wrought. I especially liked the theme of peoples' bones being picked clean by the denizens of Hollywood. The reference to piranhas was quite effective.
★ ★ ★ ★ ★
pamela gabourie
After the relative disappointment of "A Darkness More than Night", I was anxious to see if the Harry Bosch mythology could be salvaged eight novels and a dozen years after its beginning. I felt that Harry had been left at a crossroads at the end of that novel - would he slip down the self-destructive path of a cynical, hard-boiled anti-hero or magically find a new lease on life?

It's a very difficult task for any storyteller to keep a central character involved in fresh but believable dramatic situations time and time again (imagine what a regrettable eye-roller an eighth season of "24" would probably be!). However, I had to believe that if any writer could guide his protagonist back into the upper tier of mystery fiction, it's Michael Connelly. "City of Bones" justifies that belief by tying up the loose ends of Bosch's recent past and then opening up his future to a limitless number of possibilities. The central investigation of the novel is also very good, pitting Harry's drive for justice against big odds on a cold case over two decades old.

The subtle strength of the book, however, is in the development of Bosch's complete life, not just as an LAPD detective but as an individual. By the time you turn the last page on the (semi-) surprise ending, you completely empathize with the difficulties that he faces and you feel for the tough choices that he has to make - in short, you care. Too many authors fall into the "mad lib" method of churning out rapid-file novels like a get-rich-quick scheme once they've established a popular lead character. The books all begin to read the same, the characters never really develop, and everyone stops caring. Connelly avoids this trap via his attention to the details in Bosch's life - he answers the questions that have been at the back of the established readers' minds before they've even materialized. I can't give specifics without leaking spoilers, but the big issues are all covered here; if you've been following Bosch from the beginning, then you'll really appreciate this book as so much more than an everyday whodunit.

As always, the writing is effortless to digest because Connelly's narrative and (especially) dialogue flows so naturally. Pacing is right on time as well - the twists of the case and of Harry's life happen at all the right intervals. One of the subplots has an ending that's left a bit wide open and as a result is somewhat perplexing, but I'm nitpicking at this point. Finally, the action in the book is the most emotionally gripping we've been given since "The Last Coyote" (when Harry tracked down the culprits in his mother's homicide) but never goes over the top. Whoever edits Connelly's works has one of the easiest jobs on the planet.

Long-time Bosch fans will find "City of Bones" to be rewarding on a number of levels. Readers new to Connelly who just picked up the hardcover remainder from the sale table will want (need, actually) to begin with the earlier works in the series. The first six Bosch novels have been republished in a pair of hardcover omnibuses that are a great value at about $20 each. If you're a fan of mystery or crime procedural novels, you'll be doing yourself a favor by getting to know Harry Bosch.
★ ★ ★ ★ ☆
jos fernandes
City of Bones by Michael Connelly is the third book I've read by this author, and the second in his Harry Bosch series. Connelly never fails to deliver with his mysteries and City of Bones was a real page-turner.

Harry Bosch is a detective with the Los Angeles Police Department Homicide Division. When human remains are found in Laurel Canyon, Bosch and his partner, Jerry Edgar, are called in to investigate. A forensic anthropologist determines that the victim was between the ages of 10 and 12, and was severely physically abused throughout his short life. Since the bones have been buried for over 20 years and there is very little evidence, Bosch and Edgar have an uphill climb in trying to identify both the victim and the murderer. As always, there are a number of factors that complicate their case. The police chief wants the case wrapped up quickly without regard to whether they've identified the real murderer. The press is relentless, and someone on the inside is leaking them information. And Bosch finds himself romantically involved with a rookie police officer-something against department rules. Bosch is a meticulous and tortured officer, and he leaves no stone unturned in trying to find the real killer. Even when he has a confession in hand, he doesn't believe the case is closed.

Michael Connelly writes gritty, hard-nosed mysteries which are more realistic than most writers today. Things don't always work out for the best, and police don't always follow the rules. City of Bones is not a fluffy work of fiction and Connelly will have you guessing until the very end. It's also interesting in that Bosch ties in some local history of the La Brea Tar Pits and two murder victims discovered in the pits that dated back 9000 years.

After finishing City of Bones, I next plan to read Connelly's Concrete Blonde.
★ ★ ★ ★ ☆
kurt marsh
This book is a great police procedural for any fan of crime fiction. It starts with a dog finding a set of bones from decades earlier and Detective Harry Bosch jumps right onto the case with precision, but of course, several headaches are in store for him, including many false leads and this book even shows how difficult getting a conviction can be for a police officer even when there is a confession. I also loved the way Connelly describes Bosch's partner, Jerry Edgar's manner of knocking on doors as if it is some earth-shaking boom. Excellent writing and definitely a page turner.

The price here is well, yeah. I bought mine a long time ago. However, I would definitely recommend any reader of crime fiction to check this title out in one of the other formats.
★ ★ ★ ★ ☆
carlainya
One quick look through some of these reviews and I was very surprised with how many people seemed to give away major plot twists and plot points without realizing that this type of thing will ruin the book for anyone who'se considering reading it. I won't do that, except to say that this story is a very well-thought out mystery in the long-running Harry Bosch series, one that involves the constant struggle with the media that police in this country obviously face and how this can lead to corruption. The setup and mystery is definitely not one of the better or more complex ones in the series but it's easily one of the fastest-paced. Centered in here is a love story, which has been a rarity in this series.

It's a breath of fresh air overall, and the plot takes its shocking turns. What stops this from reaching the 5-stars of Harry Bosch novels such as Lost Light are a number of factors...first of all, a very traumatic event happens in around the middle of the book and it's a stunning development...yet Harry Bosch seems to forget this over time. There was a very sad moment involving a note at the end of the story but aside from that, it sort of went the rest of the story without playing a central role, which was a little disappointing. The mystery itself, also, ended with surprising loose ends for a Connelly novel. I'm used to detailed explanations at the end of my Harry Bosch novels but this time it never occurs, leaving the villain's motives totally unexplained (aside from an assumption) and same went for a much-needed explanation of why a cop acted the way they did in the middle of the story....never happens.

Still, though, this is a recommended Harry Bosch novel. Good stuff.
★ ★ ★ ★ ☆
salma said
In this eighth entry in the detective Harry Bosch series, author Michael Connelly, whose bibliography now stands at some dozen novels, brings back a fan favorite character in a story so focused on solving the crime that the book is pretty close to a classic police procedural. Shades of the fairly new forensic pathologist stories by Dr. Kathy Reichs, a dog discovers a bone and trots it home to his master, who happens to be an MD. The doc pretty quickly recognizes a human arm bone when he sees it, though this one looks like it's old and was probably a child's. Enter the police who find the scene and discover enough additional bones that a long buried corpse seems to be the discovery of the day. In due course, Harry and his partner Jerry Edgar, proceed to identify the victim, dead some 20 years or so; locate family members and friends; and eventually solve the crime with solid and intuitive police work.

Connelly has an evocative writing style that helps us almost "see" the scenes we're reading about. His prose is economic, and therefore a lot happens in this 400-page tome that might have taken many more pages to convey. But maybe best of all, some other matters vie with the basic storyline for our attention. First, the author takes some well-deserved shots at the media and at police higher management for their handling of certain events, some with dire outcomes. Second, the motivation of the cops is on view in two cases while apprehending suspects, and we come away sometimes questioning whether everything is on the up and up. These themes, and a brief affair between veteran Bosch and a young rookie, added a great deal of thoughtfulness to a story that while entertaining, is pretty somber throughout. Even Bosch is questioning his career future at the end, making us wonder where the author takes him from here.

We wish we had met Connelly in an earlier Bosch work, as this one had a climactic feel to it for which we wish we had better background. Bosch is a likable but complex worker, who sets out on his own when necessary to explore every angle; indeed he is difficult to satisfy. We think that fans and new readers alike will enjoy this tale and this series, and we for sure mean to uncover some of the earlier entries. So might you!
★ ★ ★ ★ ★
judy williams
New Year's Day. Harry has just finished up with his second suicide call-out when he receives a "bone" call. A man on Wonderland had his dog out for a walk and she brought back a bone. At first skeptical, Bosch is told that the man is a retired doctor and knows a human bone when he sees one - the final nail in the coffin of Bosch's ennui is that the bone appears to be that of a child. Bosch heads for Laurel Canyon.

What is discovered is heartbreaking. A mostly complete skeleton - about 60% complete - that is about the size of a 10-year-old boy. However, the bones indicate frequent physical abuse, starting when the boy was as young as 2 or 3, including broken bones and a neurosurgical procedure for a hard blow to the head, which means the boy was probably closer to 12. To make matters a bit more ... difficult - it appears that the skeleton has been in the ground about 20 years.

Tracking down suspects and evidence - even learning who the boy was - on the cold case to end all cold cases is not easy; Harry nonetheless perseveres. What he discovers and uncovers is shocking.

A very difficult but worthwhile read. Mention is made of Harry getting together with a rookie cop - I don't want to spoil anything, but I also don't want anyone getting their hopes up. All I'll say is that this is a very short romance. I feel for Harry - he's so alone and I think it would be good for him to have someone around, but at this time it's just not meant to be. He makes a life-changing decision at the very end of the book, so we'll see where this leads. Don't miss it!
★ ★ ★ ★ ★
aamenah yusafzai
It must be difficult to write of one character repeatedly. Yet Connelly's extraordinary skill at bringing us to see the dark side and then bringing us back, wiser but always a little shaken, remains unparalleled. Harry Bosch. Can there be any doubt that this is Humphrey Bogart 60 years ago? Harry Bosch belongs in the lexicon of the American novel alongside of Dave Robicheaux, Patrick Kenzie, Elvis Cole, Joe Pike, Hawk and the rest.
Harry reluctantly gives his partner, Jerry Edgar, New Years Day off and spends the day "catching suicides," one a "no change of mind" and the other an "accidental." We are drawn into the dark side of a once heroic profession, cleaning up the detritus of lost and sometimes stolen lives. His new friend "Boot" Julia Brasher tells him that she hates to clean the vomit out of the back of the squad car. And right away, we know where we are. Like Tchaikovsky's "Pathetique," we have a sense that the tale will be beautiful and yet very, very sad.
Connelly is a master and possibly after several less than satisfying ventures, this is again classic Bosch. On that same empty New Years Day, a call comes in that an aging Doctor's dog has discovered a child's bone while rooting around Laurel Canyon.
What Connelly does perhaps better than anyone else lies in the subtle dialogue of his characters. The petition of the forensic anthropologist, telling Harry that without faith, we are all lost. The conversation with the old Doctor, wealthy, happily binding Harry's broken ribs, who had given 1/2 a century to curing ills but who has no place to go on New Years Day. These are all part of the deep background Connelly paints.
The child was a victim of serial abuse and naturally, this triggers recollections of his own lost foster home youth. The conversation with Julia Brasher on how he removed the tatoos from his fists before he went to Vietnam and the brief, understated recitation of his time in the tunnels is orchestrated in such a manner as to make the telling of the story, while not predictable, secondary to the characters.
Mike Connelly can still make his point about those who believe that last blue shield can still make a difference with a conversation over a box of donuts.
Good stuff. Excellent writing. Highly recommended.
★ ★ ★ ☆ ☆
bridget coyle
The blurb on the jacket was what caused me to purchase this book. I was ready for a gritty and dark ride into the case of a murdered young boy from over 20 years ago, his bones found on a deserted hillside by a neighbor's dog.
'City of Bones' is Los Angeles. Nicknamed 'Bones' due to the tarpits that regularly churn up bones from thousands years past. This time though, the bones they find are merely 20 years past and found on a lonely hillside. Detective Bosch has been in the force for over 25 years and this is a first.
Who is the boy in the old grave? His bones indicate massive trauma and old wounds healed. But who were they looking for? A serial killer that's still prowling the streets after all this time? Or something much more dark and sinister...
What Bosch and his partner Edgar find brings them on a wild ride into the depths of human suffering and shame. Who would kill the ten year old? And why? Why does his bones speak a very terrible and dark past that both Bosch and Edgar feel ill just thinking about? The more they find the more they dread the final leg of the gruesome journey.
We follow the main detective Bosch throughout the book and watch as he struggles with his personal feelings in this painful case and how he develops a relationship with a rookie patrol cop named Julia Brasher half his age.
The writing is very good and Bosch's personal life will distract you enough to forget facts so you will be surprised when things pop up throughout the book, but the ending was a big disappointment for me.
The tension builds and builds effectively and then I felt let-down at the end. I was left asking out loud, "So...why did he pick this as the climax?" I guess I was expecting something more spectacular and frightening to make me widen my eyes and say, "Whoa!", but alas, I simply frowned and said, "Why did he do that?"
If you're looking for something realistic with a real-life ending to a murder, look no farther, but if you're like me and when you open a book you want to be swept away and brought on a rollarcoaster ride and to have the murderer or murderers be something really frightening and 'out there', then skip this one. It's probably something you'd see on the 11 o'clock news....
Tracy Talley~@
★ ★ ★ ★ ★
ian smith
Michael Connelly may be the Jerry Seinfeld of crime fiction. He builds his stories with pieces of the nothings of everyday life. When Harry Bosch bungles the switch from call waiting, Lt. Grace Billets, who's been his boss since "Angel's Flight", finally finds out that he and Jerry Edger call her Bullets. Watch sergeant Mankiewicz tells Bosch to use his wiles as in Wile E. Coyote to move the bones case along and knows that the best donuts in his squad room come from Bob's in the Farmer's Market.
Bosch fans will also appreciate how smoothly Connelly intorduces another love interest to the series while an old one remains on the scene. Teresa Corazon, a soul mate and casual sex partner of Harry way back in "The Black Ice" is now the publicity hungry Medical Examiner who takes a camera crew to document everything she investigates. She's become almost as much of a bumbling nemesis as Harvey "98" Pounds used to be. Julia Brasher, a rookie cop in her mid-thirties, former lawyer from a family of successful lawyers, is Harry's current squeeze.
When the old bones of an abused young boy are found in a shallow grave, the reader should recognize from the outset that technology and good policework will enable the cops to I.D. the victim pretty quickly. The early part of the story isn't about what the investigation uncovers but rather the unintended consequences of events it sets in motion. Deputy Chief Irving is still around, always ready to deep six the truth and Harry's investigation if it will make his department look better. He's more than outlived his usefulness as the poster boy for evil bureaucrats, but where would Harry be without him to rebel against?
Once the bones are identified and Harry starts to resurrect the dirty secrets of the family de la Croix, the story goes back to a Connellly whodunit - one where Harry may be the only one who really cares about the truth. The pace and path to the solution are typical Connelly, exceptionally well done.
As to the ending, if you've read the jacket or another review you already know that it's different. The question is, when the old tunnel rat finally does see the light at the end, is it a door to a new beginning or the dreaded oncoming train? I'm hoping for the door out and a whole new series of Harry Bosch stories.
★ ★ ★ ☆ ☆
michelle bergquist
L.A.P.D. homicide detective Harry Bosch has unenviably pulled the New Year's detail. After concluding his investigations of two "routine" suicides, he receives a call that a dog has unearthed what appears to be a human bone in the Hollywood hills. Perusing the crime scene leads him to call in the medical examiners office to comb the area for possible clues. They exhume a large percentage of a human skeleton apparently of a 10-12 year old child.
Analysis of the remains reveals an extensive amount of healed and healing bone fractures indicative of a heart wrenching case of severe child abuse. It appears that a particular type of medical procedure had been performed to repair a fractured skull. Other bits of evidence allow the incensed Bosch and his partner Jerry Edgar to conclude that the murder of a young boy was committed approximately 20-30 years ago.
The press, having a field day with this unsolved mystery, impede the investigation by implicating an innocent man living in the neighborhood of the crime scene. He unfortunately had been convicted many years ago on a questionable child molestation charge. Bosch, after questioning the suspect, dismisses him as the culprit. His outing by the press however leads him to take his own life.
Bosch and Edgar's investigation had stalled until one of the many calls to the police suggesting identities of the child's bones bears fruit. Sheila Delacroix speculates that the bones may be those of her 12 year old brother Arthur who ran away in 1980. Hospital records and comparative xrays confirm the identity by virtue of the operation done on the skull. Now the killer must be found.
Bosch unearths a tragic family history involving the Delacroixs. Arthur's mom abandoned the family when the boy was two to be raised by an abusive, alcoholic, failed actor father, Samuel. Samuel who is now a down and out shell of a human being confesses to the murder. Bosch has his doubts. Despite enormous pressure from his superiors, he continues his probe and ultimately unmasks the true murderer.
Connelly does a very routine job and dragging us through the many avenues explored in this murder investigation. This novel was nothing special. This being my first Connelly book, I was not overly impressed.
★ ★ ★ ★ ☆
ian bruce
City of Bones by Connelly is a fast-paced novel set in Hollywood with Bosch being out of step with the management. Of course, he's older with years of experience but he likes to push the envelope and does so with a female rookie or boots. The scene is set with the finding of a child's bones and it is up to Bosch to discover who is the perpetrator. One such person suicides through little fault of Bosch but he feels some blame. There a cop who leaks information to the press who is more to blame. The ending is sad on many sides - will Bosch really quit his job? I prefer the books to the TV series.
★ ★ ★ ★ ☆
laurel
It didn't take all that long for Michael Connelly to become one of today's top mystery authors. And it's not hard to see why. His books are always suspenseful, filled with great dialogue and believable characters. His stories are intriguing and always intricate. And, most of the time, his plots are unpredictable.
Although City Of Bones isn't Connelly's best, it still shows how amazing the author truly is. Here, we find Bosch, one of the characters Connelly established in his earlier works. He is now working as a detective in Hollywood. On New Year's eve, he is told to investigate bones that have been uncovered by a dog. On closer examination, the bones are shown to be human and belonging to a twelve year old boy who would have died over twenty years ago.
The quest to find the boy's identity and his killer follows. And what a chase it is! The story is full of subplots that will keep you guessing until the very last page.
I love Connelly's style. His books are gritty and straight to the point. He is the noir author par excellence. As Bosch investigates the crime and uncovers many of the answers that have been laying dormant for over twenty years, he will meet many great characters, such as a young female officer in whom he will find romance, or the victim's sister and father, who's past is filled with dark secrets that are just waiting to resurface. All of Connelly's characters have ghosts in their closets, which only adds to the dark tones of his stories.
All in all, City Of Bones is yet another great work of fiction by today's best mysetery author. When you start one of Connelly's books, you won't want to let go of it until the it's done. City of Bones is no exception.
★ ★ ★ ★ ★
julie cochran
In City of Bones Michael Connelly continues to develop his ability to write realistic, thoughtful crime novels. Detective Harry Bosch of the Los Angeles Police Department appears to be at the end of his long career and he is at the top of his form as he struggles to discover who has killed a 12 year old boy buried in a shallow grave in the Hollywood hills.

Harry learns that the bones are twenty years old and belong to an abused child. This cold case would have been relegated to the unsolved murder files, but Bosch identifies with the long dead child and he is determined to track down the killer. First he discovers the identity of the boy and then slowly and methodically collects and interprets the clues he needs to identify the murderer.

I have read four other Bosch detective stories and this is the first time I have been satisfied with the overall development and conclusion of the story. Typically, Michael Connelly starts out strong, as with the Edgar Award winning novel The Poet, but then strains our credulity as the novel comes to an end. Not so in City of Bones. We pay close attention as Bosch sifts through the evidence and moves relentlessly to a satisfying conclusion.

City of Bones has more careful detective work than non-stop action. One shoot-out in the middle of the novel is all the gunplay the read will find. Instead of murder and mayhem, Connelly takes us into the squad room and out in the field with Bosch as he does the painstaking work that helps him solve a crime which would frustrate and defeat most other detectives.

City of Bones is an intelligent crime story that should please most fans of this genre.
★ ★ ★ ★ ★
sassy britches
lf you could get him to talk, Michael Connelly's Harry Bosch would probably make a fine seatmate on a very long flight. But the odds are very much against getting Harry to talk.

Harry is wound tight. A Los Angeles homicide detective, a tunnel rat in the Vietnam war, an orphan before that, Harry is very much self-contained. He has trouble getting close to people because he knows all the horrible things that can happen to people --- and that people do to other people.

A dog brings back a bone from a romp in the woods. The dog's owner, a retired doctor, recognizes the bone as human. So begins the search for the murderer of a young boy a quarter-century earlier.

Bosch is a hardworking cop. He is diligent, pushes hard and makes most of his own breaks. He is also one of those guys who just can't live by the police department's rules. Without this trait, of course, Connelly wouldn't have much to write about since the LAPD wants this investigation to go away.

Connelly is a master at bringing the clues in one by one, some of them insignificant at first, but looming large later.Here, one of those little things comes to mean everything and Connelly handles it beautifully, if not indeed brilliantly. Connelly's Harry Bosch is one heck of a detective.

It's difficult to tell, at least for me, whether Connelly's characters have any depth. He moves them along at a rapid pace, though Bosch is mildly introspective. But it really doesn't matter: Connelly is a marvelous storyteller and that's what is important.

Jerry
★ ★ ★ ★ ★
chibi
Connelly offers Bosch this time in a rather unusual dark, brooding story that indicates Harry might be on the way out? It's hard to tell, although as Harry thinks about things, maybe it is time? I certainly hope not, as Harry continues to develop into a quite complex character: a man who has many, many good points, but continues to develop his darker side, and pulls a couple of things in this one, too.
A dog digs up a bone, that turns out to be the humerus of a young boy, who has been missing and dead for twenty years. In spite of myself, I did enjoy the pun when Harry's talking to the command desk sergeant: "Harry, come on..humor us on this humerus." Connelly's wit is sharp, if derivative!
Harry and Edgar (who continue to exhibit a rather unusual friendship; Edgar seems jealous of Harry and hurt when excluded)become involved in the case. Harry falls head over heels for a new rookie, Julia Brasher, who shares some of Harry's darker side. Of course, Harry is not supposed to be shacking up with a rookie, but you knnow, Harry----nothing stops Harry from what he's doing, whether it be right or wrong.
As the case builds, a former pedophile is involved; a seedy friend from the little boy's past, and of course, the father and the sister. It's a web of intrigue, deceit and false leads, and Connelly masterfully weaves them to the predictable, if strange, denouement. "City of Bones" is not the best, but it is a marvelous addition to the series. Michael, please don't leave us hanging in the air!!
RECOMMENDED
★ ★ ★ ★ ☆
armando
The City of Bones is hardly action-packed. A doctor out with his dog finds a long-buried bone of a young boy, who, upon thorough examination of the entire body, was obviously severely abused over a long period of time. Gritty detective Harry Bosch knows evil only too well, but given his own disturbing childhood, child abuse cases are especially distressing to him.

Connelly's books are so interesting, despite the lack of great action, because he is an expert in capturing the subtleties and feel of police procedures and investigations. Beyond technicalities, the reader gets to see turf battles, spin control, rivalries, unspoken protocols and deference, petty rules, publicity seeking, the incessant media, etc. The psychological toll of police work is always right there.

Harry has had a difficult time through the years maintaining relationships, but he immediately makes a connection with a rookie female cop at the scene of the buried bones. But the apprehension of a childhood acquaintance of the abused boy takes an inexplicable turn that hits Harry hard.

The resolution of the case is entirely unsatisfying to Bosch. There are degrees of guilt among several parties with suitable punishment or accounting proving elusive. He feels compelled to respond in a manner that seems like the only course that he can take. Another good Connelly effort.
★ ★ ★ ★ ★
dean wilcox
I was disappointed with Michael Connelly's previous contribution to his Harry Bosch series, "A Darkness More Than Night" and, on finishing that, feared that the character had become stale and would go the way of other characters such as Patricia Cornwell's Kay Scarpetta. So it was with some anticipation that I delved into Connelly's latest, "City of Bones".
"City of Bones" is the old Michael Connelly and the old Harry Bosch - a hard-boiled LA homicide detective who plays by his own rules but gets the job done. In this book, Bosch is called out to investigate the discovery of skeletal remains buried in a wooded area some twenty years previously. As usual, he runs into the usual bureaucratic frustrations as the top brass fear that another "cold case" will do further damage to the reputation of the LAPD. Connelly guides the story through a number of complex plot twists, creating suspects and then despatching them and leaving the reader wondering where things will end up. The writing is well crafted, the character development very good and the plot leaves you guessing right up until the very end. He also injects the right amount of "police procedural" - the paperwork, the internal investigations, the politics - into the plot to give the book the realism for which he is known.
The book is every bit a "page-turner" and I ploughed through it in a single day, staying up into the wee hours to finish it off. The lack of sleep was worth it - Connelly has crafted an excellent book. In many ways he has returned to the old Harry Bosch - no gimmicks, no "tie-ins", just plain old good quality, hard-boiled detective fiction. Let's just hope that Connelly sticks to the format because, if so, we've got a lot to look forward to.
Michael Connelly is back on form and has produced a 5 star crime novel as a result.
★ ★ ★ ★ ★
natalie lane
Here's yet another successful installment in Connelly's Bosch series. The L.A. detective is on a cold case: bones of a young boy have been discovered up in the Hollywood Hills, and it appears that the victim died many years ago. The plot may sound a bit simplistic, but there are many layers to this story. As usual, Connelly writes this novel with dark overtones, clear wit, complex build-ups, rough character development, and (as I've always said) hard-hitting realism. City of Bones is a few notches above the two previous Bosch novels (Angels Flight and A Darkness More Than Night), and it has plenty of suspense.

Grade: 9.1 out of 10

Also from Connelly
The Black Echo: 7.1 out of 10
The Black Ice: 7.7 out of 10
The Concrete Blonde: 9.7 out of 10
The Last Coyote: 9.3 out of 10
The Poet: 8 out of 10
Trunk Music: 9.2 out of 10
Blood Work: 8.2 out of 10
Angels Flight: 8.9 out of 10
Void Moon: 7.6 out of 10
A Darkness More Than Night: 8.8 out of 10
★ ★ ★ ★ ★
robbie bashore
Harry Bosch seems to have evolved from the depressed loner of the earlier books into a more driven and balanced cop. His driven nature is tipped off after the bones of an abused boy are found after being buried twenty years ago. Although it's an old case, he still lets nothing get in his way to try to solve the case, and even while working with such determination still reprimands himself for letting the case progress too slowly. He's balanced enough now to keep his anger in check and, while still not particularly respectful towards his superior officers, he's not so outwardly hostile.
For a series that began as hardboiled as they come, it has mellowed dramatically over time. In fact, I would probably lean more towards classifying City of Bones as a police procedural. As usual, Harry is as persistent as a dog with a bone and is determined to find the boy's killer, no matter how long ago the crime was committed. At times though, in typical Harry Bosch style, he's so determined that he forgets he has a partner and reverts to his old lone-wolf ways.
The ever-changing fortunes of Harry Bosch are given another twist here, which continues to make the series fresh and interesting.
City of Bones documents a satisfying investigation that is always moving forward, which makes it a quick and compelling book to read. Like all of Connelly's previous books, I enjoyed it from cover to cover.
★ ★ ★ ★ ★
jeanine militello
A very good crime fiction book. Connelly fans should buy this book without any hesitation if you don't have it already. Why it's good?

1) Connelly is very good at creating 3 dimensional, believable, realistic characters and this book is no different.

2) A very realistic behind the scene look in the inner workings of a police department, he's supposed to have been a crime beat writer.

3) Logical plot. His books are not as fast flowing or edge of the seat exciting or scary as some thrillers, but they can't be if they are crime fiction. Rather, he takes you through the investigation step by step, going through the process that his detectives go through so you can see how they solve the crime.

Cons: The only con I have is that the books are somewhat noir (I'm plagarizing this word from some other review). The thing is, Bosch is not your spiffy "yes sir", toe the blue line cop. And so, even though you want Bosch not to stir the pot and just get on with his detecting he does his best to sabotage his position in the force and your wishes, well, c'est la vie, apparently Connelly likes to put angst in his readers' lives.

I'm not going to spoil the book, if you must know what the book is about you can read the intro. All I'm trying to get across is why this book is good. A must buy.
★ ★ ★ ★ ★
hvstiles
I have read nearly all of Michael Connelly's Bosch novels, and I would say that CITY OF BONES is one of the better ones in the series. I don't think this novel rivals the best Bosch books like THE CONCRETE BLONDE and THE LAST COYOTE. But this novel is better than novels like ANGEL FLIGHT and the subpar DARKNESS MORE THAN NIGHT.

This novel is essentially a "cold case" mystery involving the recently discovered bones of a young child who was murdered over twenty years ago. Bosch tries to get to the bottom of the child's murder, and uncovers a lot of family secrets along the way. I found the plot realistic and highly interesting and I thought Connelly did a good job with the story. This is a real page-turner.

The most annoying aspect of this book is the romantic subplot, which seems forced and underdeveloped. I also find it unconvincing that Bosch, a man in his fifties, would have a beautiful woman in her mid-thirties throwing herself at him. I was also highly disappointed with how this relationship was resolved. In my opinion, Connelly has never done a convincing job of creating a believable romantic relationship for Bosch.

Overall, though, CITY OF BONES is a great read and much better than other crime novels out there. Highly recommended.
★ ★ ★ ★ ★
casey weyls
Michael Connelly's Detective Hieronymous "Harry" Bosch is one of the few archetypical hard-boiled noir detectives in the Raymond Chandler mold to be found in today's mystery fiction. The intensity with which Connelly has painted this character is truly a marvel of the genre. That he does so with such a clean and bright literary palette-there are no gimmicks, tricks or bizarre eccentricities used as literary devices here-is truly refreshing.
Bosch (for those new to him) is a L.A. homicide detective--a chain-smoking (OK, he quit, but you get the idea) loner, a tightlipped outsider who refuses to play by his superiors' rules and a man who takes each crime he's exposed to as a personal affront as he tries to cleanse his beloved city of the darkness he sees engulfing it.
If there is room for criticism of this series it's that, all too often, the plots Connelly constructs are inferior to the character-that's certainly been the case the last two outings. That is not the case here.
In City of Bones the old bones of an abused, murdered child are uncovered in the hills of Laurel Canyon, Harry and partner Jerry Edgar are assigned the nearly impossible task of identifying the child and solving a murder committed 20 years ago. An orphan himself, Harry considers child abuse cases particularly difficult, but he finds some solace in the arms of Julia Brasher, an attractive recruit whom regulations say he shouldn't be seeing. As the investigation progresses, so does Harry's relationship with Julia until everything goes spectacularly wrong.
Of course, things going wrong are a hallmark of the Bosch series. However, this riveting thriller is a departure from the norm. This installment in the series finds Harry even more introspective than usual, and while the tight prose of the plot swirls around the mystery of the bones, Harry's turbulent life and career are changed forever in a stunning conclusion.
One is left to wonder where Harry-and Connelly-go from here. That you, as the reader, are left really, really nervous about Harry's fate and prospects at the end of this book says a lot about what a wonderful creation Connelly has wrought with this series in general, and this installment in particular.
This is as good as it gets for the thriller/mystery fan!
★ ★ ★ ★ ☆
michael powers
Michael Connelly delivers another well-written, well-conceived story about protagonist Harry Bosch's efforts to solve a case while dodging accusations by his bosses and internal affairs about things that many of us would consider minor infractions. The book is not particularly exceptional in this series, but it is typical--which to me is a compliment, as I have found all of them well above the average novel. Connelly always does a good job integrating the who-done-it story with Harry's personal pursuits, his professional travails, and his female pursuits. He's a strong writer with good, solid descriptive text and imaginative language. I've read many of his books, and I find them all consistently enjoyable. In this book Bosch gets the bad guy (of course), dodges his bosses' and internal affair's accusations (which to many of us seem rather petty), makes up for his partner's shortcomings (as always), and ends up in a surprising situation that sets the stage for wherever Connelly wants to take him next. Very good read, as always.
★ ★ ★ ★ ☆
bill kerwin
A thriller, one more some would say. For sure, but what is the interest of this one ? It reveals LA and Hollywood under an X-raying light. All those small details we see everyday and that have no meaningful depth on the instant, become significant in this particular homicide case. The bones of the victim and their suffering. A backpack with nearly nothing in it. A skateboard that is yet another skateboard and yet it is encrypted with meaningful details that start shining like morning stars with the investigation. A father who is thought to be abusing his son and it is all wrong, a preconceived idea. A sister who is supposed to be crystal clean since she tipped the police about the case and turns out to be another victim. A reformed childmolester who is forced into suicide by the media unprofessionally tipped by a police leak. And a gruesome end that smells like frontier justice and vengeance against a criminal who really had no chance and luck in life, even if the book does not ponder enough on the fatality that befalls some individuals in our society. There cannot be any such thing as a born criminal. But there sure are some circumstances that can become particularly oppressive and lead to the worst situations imaginable.

Dr Jacques COULARDEAU
★ ★ ★ ★ ★
binkaso g
I have put off reading Michael Connelly's novels for many years and I have no idea why. I wish I hadn't. I read this book exceptionally fast.
His plotting is tight as is his writing. And the pace is just what you would expect in this genre. He really does have twist after twist that makes you turn the pages.
Just as in real life, you may not like how things turn out. However, I did.
I also particularly enjoyed the love scenes that were brief but necessary in the development of the story. Very well done. A great read.
Sergiu Pobereznic (author)
★ ★ ★ ★ ☆
jennifer guyer
"City of Bones" is Michael Connelly's thirteenth book, his eighth to feature Harry Bosch and was first published in 2002. Orphaned at the age of twelve when his mother was murdered, Bosch spent his teenage years in and out of orphanages. He enlisted in the army and served in Viet-Nam, before returning home to Los Angeles and joining the police force. Once a member of the LAPD's elite RHD (Robbery-Homicide Division), he was demoted in the Hollywood Division following an Internal Affairs investigation. Bosch has occasionally been seen by some as a maverick, but increasingly by others as a 'man with a mission' and an excellent homicide investigator. Harry is one of the senior detectives at Hollywood's homicide table, and is Squad One's team leader. Although he continues to work with Jerry Edgar, the team's third member - Kiz Rider - has yet to be replaced following her promotion to RHD.

"City of Bones" provides both a difficult case and a rough ride for Harry. A retired doctor makes a call to the department, saying that his dog had returned from a run in the Hollywood Hills carrying a human bone. A number of calls like this are made every year, which normally turn out to be bogus: however, this time, there is no mistake. Dr. Guyot, the caller, has correctly identified it as a child's humerus and has also identified a healed fracture on the bone. Using the dog to discover where the humerus had been buried, a subsequent, more detailed search recovers about sixty per-cent of the skeleton. This includes the skull, where the fatal blow was apparently struck. The remains are of a boy, possibly as young as ten, and show evidence of several years worth of chronic abuse. The best initial guess for the time of death, meanwhile, is between the mid-seventies and the mid-eighties - making the investigation a 'cold case', the hardest cases to close. The first step, obviously, is to identify the victim - a process that included looking at the list of missing persons who match the criteria for age and the time of disappearance. As harsh as it sounds, the injuries that made the boy's life so difficult may provide the key identifying him - and, possibly, the killer.

When Bosch first arrives at Dr. Guyot's house, a couple of uniformed cops are already there. The junior partner, Julia Brasher, is a rookie (or 'boot') who Bosch is immediately attracted to. Given that Bosch is at supervisor level, it's against regulations to allow anything other than a professional relationship between the pair. However, given a pretty face, who also seems rather taken with him, and a chance to bend the rules, there's generally only one thing Harry Bosch is capable of doing...and when Bosch bends the rules, it generally means trouble.

After "A Darkness More Than Night", when the action was divided between Harry and Terry McCaleb, this is a return to a 'straightforward' Bosch book - and is much better for having only one 'main' character. You won't feel too left out if you've never read any of the other Bosch books before. However, it's probably better if you've read at least a couple of them : there's a few passing references to some of the events of his previous adventures - the story behind his scar on his shoulder and his relationship with Teresa Corazón, for example. Recommended.
★ ★ ★ ★ ☆
kimberly miller
The dog dug up the remains in a shallow grave in Hollywood Hills. The Los Angeles Police Department forensic team performs magic on the decaying bones by determining the victim was approximately twelve years old, was battered, and finally killed by a blow to the head around 1980. Not much more for the head Detective Harry Bosch to work on except the nearby-buried surfboard is quite distinguishing looking.

Since the homicide much of the neighborhood has turned over as people moved away. Harry follows the thin leads accompanied by rookie Julia Brasher. Not long after sharing the case, the two cops share a bed. After identifying the victim through his surfboard, Harry and Julia begin inquires with friends and family of the lad that take them to a series of individuals who make the "City of Angels" seem more like the "City of Lost Souls". Violent incidents occur leaving Harry to wonder if the efforts to solve a two decade old crime could prove dangerous for those involved today including two police officers.

Harry remains Harry as he retains that same edge that readers enjoyed in his previous book, A DARKNESS MORE THAN NIGHT even with brash Julia to take some of the edge off the hero. The investigation is engaging and the secondary cast of losers adds depth to the plot while keeping Harry in the darkest environs of society. However, Michael Connelly's effort to bring peril into the present deletes from the overall plot of a powerhouse investigative tale of a twenty year old murder. Still, CITY OF BONES is a taut Harry Bosch police procedural.

Harriet Klausner
★ ★ ★ ★ ☆
john witherow
A three day read, this book was a roadmap of twists and turns, not all of which were good. Until the book's end I didn't understand the point of Brasher, and even not I'm still not sure I get it. I'm glad I'm in the middle of a binge read so that I know the ending doesn't stick. I'd be throwing the book if it wasn't. Have a feeling I'm going to miss Jerry Edgar, but I love the development of Bosch even though this case didn't grab me as much as I thought it might. In reading it I kept flashing back to King's Delacroix in The Green Mile which was neither good nor bad, just odd.
★ ★ ★ ★ ★
terry martens
I give this one a borderline 4.5 round up to 5. This one kinda goes in line with the the store series, but at the same time mixes things up and twists things around. The differences were enough to change the ending albeit a little, but I think I preferred the series finisher better.

It's somewhat hard to go into great detail regarding Bosch novels. Once you've read one they are very much the same, but the dialogue and procedural details make each journey a good one. Plus, I think I just like Bosch as a character in general.
★ ★ ★ ★ ★
marcia karasoff
I have heard lots of good comments about the Harry Bosch novels and I was not disappointed with this seventh book of the series. Bosch is a hard boiled homocide detective in the Hollywood division of the LAPD who gets a call that a dog has discovered a human bone. The investigation uncovers a 20 year old murder of a 12 year-old boy who was the victim of child abuse. As the case proceeds, Bosch meets and becomes involved with a rookie cop named Julia Brasher, who has an idealistic view of police work.
Some information leaks and false clues initially sidetrack the investigation but slowly the victim is identified and his short and tortured life revealed. Connelly draws his characters with fine strokes and his development of the details of the police procedures which are key to solving cases was really fascinating to me. Understanding the murder book, how warrants were drawn up and served, and details behind the forensic investigation added to my enjoyment of the story.
False directions provide intrigue but I was a little disappointed with the unsatisfying way the murderer was revealed and dealt with.
All in all though, a fast paced (I read it in one 24 hour period), and very enjoyable read.
★ ★ ★ ★ ☆
megan
Connelly seems to be tying up loose ends in this novel ( the paperback teaser for his next shows why)with its sense of career completion. Harry makes a point of saying he is past the pension gateway, and the time span of the case - twenty year old bones- gives us a sense of time having passed. It's been a long time since Harry returned from Vietnam, which also comes up in the novel. Then too there is the finality of statements made by a number of the characters - the words one cannot take back- and a new road may be beckoning.
The plot turns on the tale the bones tell and the urban sprawl of Southern California which transforms snake infested canyons into subdevelopments and former wilderness into neighborhood back lots. As the city comes to find the bones, so this novel rambles out of the city in a number of directions, playing upon the theme of scattering of the past and the detectives' task of reassembling it. The double turn of the ending is nicely done. (I'm not really giving it away, when the case seems resolved and you are only half way through the novels sizeable heft you know complications are coming). This is a good read for any detective novel fan and well worth the money.
★ ★ ★ ★ ☆
fanny
Never read Connelly before so I wasn't sure what to expect, although I am a big fan of his buddy George Pelecanos. This eighth book in the LA-set Harry Bosch series centers on the discovery of an old child's skeleton. It reads kind of like a good TV movie (although much darker than anything on TV), taking the reader through the forensics that eventually lead to the child's identification, and the long plodding investigation to uncover the truth. As a procedural it's quite well done, with plenty of detail and nuance throughout. Particularly well-handled are the numerous interviews Bosch conducts with witnesses and suspects throughout the book. Quite a bit of internal police politics come into play as well, giving the book a certain "insider" element. Certain elements are a bit cliché, from Harry's drive/obsession with the case, to the pressure from his superiors, and even a love interest. However, the book manages to stay away from being run-of-the-mill by showing the police making plenty of mistakes, and portraying all kinds of shades of gray in behavior. On the whole, it's a solid read, but not one that'll have me scurrying to read the rest of the series.
★ ★ ★ ☆ ☆
rainey gibson
This book widely missed the mark for me. It just seemed like a book that was due and Connelly tried to phone this one in. The initial set up was fine with the human bones being discovered buried in a shallow grave. But Connelly obvious didn't know where to go or what to do. Some of Bosch's reasoning just didn't make sense to me. When he was laying out the reasoning about why he thought the confession was false made no sense and I HIGHLY doubt that the charge would have been dropped with that weak reasoning Bosch came up. And make no mistake it was weak. It was a good thing Irving wasn't in tha scene because no way would he let a confession slip through his hands. And that's another thing. Irving slow about face change from the early books to now is weird. Bosch has tried his patience and gave him better excuses to get rid of him than what was going on in this particular case. Don't believe me? Go re-read Concrete Blond, The Last Coyote, and Trunk Music. After what happened to Pounds--Irving could punch his ticket at anytime--so this whole thing is weird to me. Why is Eggar suddenly insulted about Bosch pushing him to the side. He has never been more than a gofer in all the other books anyway. And another Lady bites the dust. In what supposedly has taken place in two weeks, I stunned how fast Bosch pushes Brasher to the back of his mind. She is literally gotten for huge chucks from a man who was developing fast feelings. Injuries that come and go with no more thought. The broken ribs would be problematic for a while but doesn't bother Bosch any more than two days--after that, he's hiking up steep hills with a SID dummy with no trouble to his broken ribs. My point is nothing has any continuity
★ ★ ★ ☆ ☆
memma
I am a fan of Michael Connelly's mysteries and think his books are among the smartest popular fiction mysteries being written today, but I found "City Of Bones" to be one his slighter, more pro forma efforts. At its best, Connelly's prose can rise to the Chandleresque. His descriptions of post-modern Los Angeles are dead-on and can be tinged with a poetic melancholy. In "City of Bones" Connelly's writing is, as always, effortless and highly readable, but more servicable than literary.

Unlike some other Bosch mysteries this story lacks any personal high stakes and there was no sense of surprise in the ultimate reveal. Bosch seems oddly unmoved by the death of a character with whom he was close. And there were other rarities for a Connelly mystery novel -- such questionable procedural details. The skeletal bones central to the story are identified without the use -- or even mention -- of DNA testing. And the exact cause and motivation of a central character's death remains surprisingly muddled and unresolved, a loose end I expected to be central to the stories conclusion.

For those who enjoy Connelly's mysteries, there's no reason to skip this readable effort. For those seeking an introduction to this excellent mystery writer, I recommend one of Connelly's earlier books.
★ ★ ★ ★ ★
grant custer
Connelly is one of my favourite story-tellers and I always look forward to reading his latest. This was no exception. City of Bones is a superb book, one of the few that I get so absorbed in that I lose track of everything else that's going on.

In Harry Bosch, Connelly has created a detective who will become a modern classic, a tortured, all-too-human man who is also a gun gumshoe. Connelly's two biggest strengths are his dialogue--he is the Joss Wheedon of novelists--and his prose: concise, hard-boiled, gritty, observant, detail-oriented and Raymond Chandleresque. When you add in that he is a pretty mean plotter, too, it's easy to see why his books are so great.

City of Bones opens in a fairly unremarkable way, and everything seems to unfold in a logical and believeable manner. It's only when you look back at the end of the book that you realise just how ingenious and incredibly well-told the tale is, how the events just fit together and take on a life of their own. It is proof that you don't have to invent the fantastic to tell a good story--properly approached, even the most banal "real life" can contain some amazing ideas.

This book was a sheer joy to read and, as always, I look forward to the next. I won't spoil it, just grab it and read. If you haven't read any of his others, I highly recommend reading them in order and saving this for last, like a great dessert at the end of a sumptuous meal.
★ ★ ★ ☆ ☆
mary kay
A dog digs up a bone on his daily romp in the woods. His owner is a retired physician who immediately knows it's a human arm bone...from a kid. Hollywood Homicide Detective Harry Bosch and his partner, Jerry Edgar, are called to the scene. The next day the scene is completely searched and most of the body's bones are found along with a backpack. The only problem is the bones are about 20 years old.

At first, a neighbor is suspected, but he is later disqualified. After several days working the cold case, they get a lead on the victim's identity. They talk with the victim's sister and get each divorced parent's current address along with the name of a boyhood friend of the victim's. As the investigation proceeds, another person dies, a confession is blurted out, obstacles never cease to pop up, and confusion reigns supreme. In the end, Bosch figures out whodunit and comes to startling revelation about his own life.

I've read a few other Bosch adventures by Mr. C. They're all pretty good and most keep you guessing about who the bad guy is.
★ ★ ★ ★ ☆
margarita
Michael Connelly's "City of Bones" - his latest procedural about L.A. police detective Harry Bosch - is a book I would love to
recommend. Connelly's des­criptions of L.A. and police work are convincing, and like other books in this genre (po­lice procedural, existential hero division), there's the se­rious voice that tries to imply that there's something going on underneath the story. There's even something of a love story and a climax that suggests major changes in Bosch's life.
The story starts out with a bang, too, with the discovery of the bones of a long-dead child in a residential wooded lot. This attracts the cast of characters usually seen in the City of Angels: the publicity hungry coroner who brings along her camera crew, the police and press helicopters hanging overhead like sinister fireflies, the reporters using means fair and foul to gain ac­cess, the police department higher-ups putting pressure on Bosch to solve the case fast.
Bosch, too, is a fine study of the angst-ridden detective with a past. He's not too over­bearingly morose to inspire suggestions of Prozac and a long rest. He's good at what he does and dedicated to his work for a reason. As Bosch puts it, "It's the feeling that this won't just go by. That those bones came out of the ground for a reason. That they came out of the ground for me to find, and for me to do something about. And that's what holds me together and keeps me going."
The case proceeds with the usual twists and turns, as Bosch digs back into the boy's past and uncovers the people who would like to see the case and the body re­main buried. Connelly's a for­mer police reporter, and he uses his eye for detail to build a convincing portrait of big-city police work's alternative culture, and how the relative­ly simple task of detecting can be bent and sometimes sabo­taged by the media, budgetary constraints and simple incom­petence.
Yet, "City of Bones" left me cold. While Connelly is good at recording the visible de­tails, the invisible ones trip him up. This is especially troublesome when they in­volve major plot points - and readers who wish to read the book anyway should skip this and the next paragraph. One officer tries to make herself a hero by attempting to kill a chase suspect and wound herself, only it goes wrong and she dies. Her death is heartfelt and sad, but the reason Bosch ferrets out - "she said she hoped to get a chance to be a hero one day. But I think there was some­thing else in all this. It was like she wanted the scar, the experience of it" - doesn't ring true. Ending his explanation with, "I don't know. I guess every­body's got secrets," comes off as lame.
Another spoiler: The book ends with a major change in Bosch's life for which the motivation is equally as confusing. The resolution of the murder results in Bosch resigning the depart­ment. Again, the reader asks, why? Was he af­fected by the officer's death? It didn't seem that way. Is he tired of the office poli­tics? Given the evils that he's seen on the job, I can't imag­ine that would be the case. Yet, nothing makes sense.
"City of Bones" is all effect and no cause. It's well-writ­ten, tightly paced and a quick read, but it's best not to think about it too long after you close the covers.
★ ★ ★ ★ ★
kaori
Michael Connelly and Harry Bosch do it again! The Bosch character, whom I'm enjoying for the 8th time, continues to be complex, both sensitive and dark, a loner, a realist, intelligent and mentally tough. Harry Bosch has history. In Unabridged Audio, Bosch (other than in Darkness) has always been narrated by Dick Hill...and DICK HILL IS HARRY BOSCH. Every nuence of Harry's personality is portrayed through the voice of Dick Hill. Peter Jay Fernandez merely read the Book - he wasn't Harry, he didn't know Harry - hey, he didn't even know that Harry's partner Jerry Edger is African-American. The Book was wonderful and one that I wish that I read (hearing Dick Hill's narration in my head) rather than heard. City Of Bones had perfect pacing, the right twists, intelligently thought out, riviting tragedy and an ending that just makes you want more (the next Harry Bosch is in a year.) Congratulations, Michael Connelly for another triumph. You've proven to me again that you are a consistant winner - big on research and real understanding of police work. Whether it be the 9th Harry Bosch novel - a follow up to VOID MOON, or THE POET, or the movie version of BLOOD WORK, I'll be first on line to get it...but do me one small favor, consider a way to make Dick Hill Harry Bosch again.
★ ★ ★ ★ ★
kelley st coeur
It was a dog that found the first bone in the Hollywood Hills, and brought it home. His owner, a retired doctor, identified it immediately as a human arm bone, probably from a ten or twelve year old child, and called the police. After finding about sixty percent of the remaining skeleton in a shallow grave, forensic experts figured the boy had died about twenty years ago from a blow to the back of the head. But it was his short life that tormented Los Angeles Homicide Detective, Harry Bosch. The bones showed that this kid had been horribly abused almost since he was born and had lived his life in constant agony and suffering. It was January 1, the first day of the new year, and Harry had caught a cold case, the kind of crime that gave him nightmares, and stayed with him forever. And as Harry digs deeper and deeper into the tragic events that led to this boy's death, and the bones on the hill, he sets off another unexpected chain reaction of misery and death that pushes him to his limits and a shocking conclusion..... Michael Connelly has written a dark, compelling, and unforgettable thriller, full of intriguing twists and turns, and intense riveting scenes. His writing is vivid, crisp, and intelligent, with a real ear for dialogue, and his intricate story line is tight and suspenseful. But it's Mr Connelly's brilliant characterizations that make City Of Bones and all his novels stand out. These are real people, full of complexities and nuances, sometimes heroic and well-meaning, often flawed and chasing their own internal demons, and Michael Connelly breathes life into even the most minor character. City Of Bones is the eighth book in a marvelous series that just gets better with each new installment. To understand the troubled and introspective Harry Bosch, start at the beginning with The Black Echo, and read them all. For those of you who are already fans, Michael Connelly's latest is a "must read" and shouldn't be missed.
★ ★ ★ ★ ☆
domini brown
Well written police procedurals are fascinating. Those dealing with cold cases require an approach different from those involving currently active criminals, and perhaps that's one reason why some readers feel that City of Bones is off the mark. Michael Connelly is an accomplished writer who invents compelling characters. Harry Bosch is an accomplished detective who finds meaning in his life only through his work. He can relate to victims whether they died this year or 20 years past. His new love interest and concept that resonates with Harry. City of Bones is full of carefully timed surprises, but they emanate from its various subplots rather than the central mystery. The pace of the book seems weighed down by the heaviness of Bosch's depression, which in him appears low grade and chronic. Grief is not something he can express. He's so tightly wound that when his feelings do get loose there's a pretty sizable explosion. Like the one in the final chapter. All or nothing at all. That's our Harry.
★ ★ ★ ★ ★
bee hoon tee
It's just been a few hours since I closed this book and I find myself missing Harry already! This installment in the life of Harry Bosch took me completely by surprise--I picked it up a few days ago, sure I was going to be able to stretch the reading out. And that thought lasted until this morning when I picked this book up and became totally immersed in Connelly's City of Bones. I felt like I was THERE. Real life attempted to intrude a few times, but the look on my face and the sharpness in my voice convinced those who would dare interrupt, that I belonged in Hollywood with Harry....for the time being anyway! The story itself held me spellbound--a battered child's bones found after 20 years--but it's Harry that keeps me there! This is a hero I can relate to--one with flaws and passion and integrity. One who makes mistakes and regrets it. A hero that sticks up for the victim and for himself when it's necessary.
Not many authors can pull me INTO their stories but Connelly does possess this gift and I am ever so thankful for it!
★ ★ ★ ★ ☆
michael bastedo
Reading the works of Michael Connelly in order, is the only way to go. All these stories progress and develop the characters we've come to know. The previous novel left me wondering just where Harry was heading, and this one seems to answer that question, along with leaving me dumbfounded as to what the next novel will bring.
The discovery of a single child bone in the woods, unfolds a nonstop crime investigation that leads from one disaster to another, with too many victims. Harry breaks away clue by clue in the case, but is finding the killer worth the eventual price paid by its participants.
This is another great addition to the world of Harry Bosch, that fans won't want to miss.
★ ★ ★ ★ ★
isaac kerry
A young child's humerus is found by a dog on a hillside in Hollywood. A closer search reveals a more complete skeleton. Harry Bosch and his partner Edgar are assigned this case in which the murder is believed to have occurred over twenty years ago. His investigation resurrects painful memories of a dysfunctional family while driving another to consider suicide. In the midst of the case, Bosch manages to possibly find love. Can any form of happiness last for this tortured soul?
Harry Bosch is the prototypical modern fictional crime fighter. He is a direct descendant of Chandler's Philip Marlowe and Hammett's Sam Spade. Bosch is today's dark knight, lone wolf or, to use Mike Connelly's simile, The Last Coyote. He is also the one of greatest creations in the history of crime fiction. Many of us have repeatedly extolled the virtues of the writing of Mike Connelly. He is simply the very best of today's fictional crime writers. Readers should take note of the incredibly smooth lyrical writing. There is much personal angst Bosch suffers and this is so well conveyed through dialogue and other characters. Los Angeles has never looked more bleak than in the pages of this brilliant book. With each successive work, Mike Connelly continuously raises the ante in reaching new levels of excellence. This work is no exception. Read it.
★ ★ ★ ★ ★
karyn
This is another excellent Michael Connelly/Harry Bosch detective tale. Having been intrigued by the title for some time, I finally picked it up last Friday. I finished it on Saturday.

Starting with a report of a dog finding a human bone on New Year's Day, the story covers a period of about two weeks as it tries to solve a twenty year old crime. It has most of the elements that make Connelly a great writer and Bosch a great character--fast paced and well written action, multiple plot twists, appearances of old characters and former love interests, a new love interest and several viable perpetrators who come into and out of focus. It also revisits some of Harry's personal demons while probably creating a couple of more.

I have now read five Connelly books, and I have enjoyed all of them. "Lincoln Lawyer" remains my favorite, but this one just moved into a close second place. Highly recommended.
★ ★ ★ ★ ★
carletha
After more than 20 years in the ground, the bones of a boy are recovered from a shallow grave. Good forensics and a tip from the general public help LAPD detective Harry Bosch and his colleagues to identify the boy, but at that time the media attention has already claimed its first innocent present day victim of the case. As the investigation goes on Harry Bosch also has to find some time for his new lover until she becomes the second victim of the case. And there are more victims: people who get falsely accused, people who lose their jobs, families that reveal their secrets. When the case is finally solved Bosch is left behind with the question whether it was all worth it.
This is another typical Harry Bosch thriller: fine detective work, good psychological insights into the detectives and the suspects and the usual fight of the loner (Bosch) against the system (the press, his superiors). It is one of those books that will cost you a night sleep once you start reading, but it is definitely worthwhile.
★ ★ ★ ★ ★
lydia bartholomew
I've been reading the Bosch series from book #1 & on. Not one has disappointed me, including City of Bones.
In City of Bones Bosch is working on a case where human remains have been found after buried for nearly 20 years. This book is very fast paced and step by step through his detective processes, you find yourself not being able to put the book down. Trying to figure out, who did it and why. Another great aspect of this book is that some of the background players in the series, like his partner Edgar, are given time, the relationships developed more. Which is very satisfying for those who have been reading the series for years.
Overall, I loved the story and the twists and turns in the plot kept me guessing until the end. As always, I wasn't able to guess the ending. My only complaint is that I think the resolution of who murdered this person wasn't as good as it could have been. I don't want to give anything away, so you'll just have to read it! Do check out this book- but if you've never read the series before, I would recommend starting with the first book (The Black Echo) and working you way through, it's not necessary, but I think it's very worth it- as I said, they're all excellent reads!
★ ★ ★ ★ ☆
kay greenberg
I really enjoyed this tale that is not like the average police tale. Rather than a lot of action the author relies on the psychology of the main characters as they attack a case of a crime committed more than 20 years prior, that was never reported and with virtually no evidence to go on. The author methodically takes us through how the police sift through the evidence and leads that they can find, while trying to eliminate all that is irrelevent, with minimal resources and minimal time to solve the crime.

Harry Bosch is the main character, who has been the subject of many prior novels by the same author. He is a detective, who is torn with a lot of inner struggles but with a desire to try to right some of the bad things in life. He is someone determined to get to answers even when it seems that even if he finds those answers, it will be for naught.

Harry seems to be nearing the end of his career and in a lot of hot water with the top police brass. His problems seem to escalate when he begins a relationship with a female officer, which is considered a big no-no to those in authority.

If you are looking for a lot of action try another book. If you want a look at the inner thought of some interesting characters with detail of police procedure thrown in then this book is for you. I choose the later option.
★ ★ ★ ★ ★
shiarne
Michael Connelly is without doubt one of the best fiction writers today. His books invariably rank at the top for plot, characterization, prose, theme, and setting. But it is his ability to reach inside the reader and use his story to stretch your values, your assumptions, and your "comfort zone" that truly sets him apart. A great writer gives his readers a world so real that the reader becomes a part of that world while he is in the midst of the novel. An even greater writer works on the reader while he is in the novel's world. That's what happened to me in City of Bones. If you've never read Connelly before, you will still appreciate his main character, homicide detective Harry Bosch. If you know Harry, you will believe in him even more in this book. However, be prepared. You will be angered, disappointed, shocked,and frightened as Harry works over less than two weeks to solve a 30 year old murder of a horribly abused small boy, whose skeleton has just been unearthed. And throughout the masterfully told tale, you will discover how important absence can be -- whether it's of a young boy, a caring mother, a fulfilling romance, a reluctant police partner, a delcaration of innocence, or a hero without fault. In the end, absence is the character in City of Bones by which redemption comes -- to Harry and to the reader. Thank you, Michael Connelly.
★ ★ ★ ☆ ☆
emali steward
"City of Bones" was the first book I've read by this author. Connelly did create a great page burner. The chapters are short, the vocabulary is easy as we zip through the tale.
For me, the best character was Dr. William Golliher who examines the bones and projects that the victim suffered many fractures and repeated abuse over a long period of time. He offers the only real character depth as his faith in a Higher Power is challenged by the brutality shown by the evidence. Unfortunately, his time in the novel is quite brief and not very affecting to detective Harry Bosch. I found it interesting that Bosch is named after the painter Heironymous Bosch whose fantastic religious imagery offers some of the greatest artistic puzzles. However, Detective Bosch does not believe in a Higher Power; his motivations are humanitarian.
The second most interesting aspect was Bosch's romance with Julia Brasher. Unfortunately, we never really come to get a grip on what makes her tick. Did she have an accident or was she a pretty girl with a death wish? For some fleeting chapters, we think Bosch may find personal happiness, but it's not to be. His exit at the end after pages of recitation about dedication to the job left me puzzled. How the novel built to that final act remains undetected.
The most interesting incident in the book is when the press-hungry Teresa Corazon gets locked in a port-a-potty. Now that could have been some great comic relief! Instead, Bosch seems to start and end in a state of depression. Many of the supporting characters were quite captivating from Dr. Guyot to all of the dysfunctional Delacroix family. In the end, "City of Bones" is like a fast meal that tastes good going down, but leaves one hungry for some substance. Caleb Carr's "The Alienist" was far more gripping for me. "CoB" is a definite maybe!
★ ★ ★ ★ ☆
derek bevil
Michael Connelly has been doing these Harry Bosch novels for some years now. Bosch is the stereotypical detective, and if anything that's always been my one main objection to him: he's a bit too much of a stereotype, right down to the jazz on the stereo, the chain-smoking (though he did finally quit), the casual attitude towards superiors, and the dogged determination to clear every one of his cases.
The current book follows Bosch and his partner, Jerry Edgar, as they look into what they at first imagine is a false alarm. A man walking his dog in the Hollywood Hills has let the dog run wild, and the pooch returned with a bone in his mouth, which the man thinks is human. This happens regularly, and the bone is usually from an animal, but this time the dog's owner happens to be a retired doctor, and he knows what he's talking about: it's human. Soon Harry and Jerry are working a twenty-year-old homicide, apparently a runaway who was killed, for what reason they don't know. They can't even make an identification. Then it turns out there's a convicted child molester on the street, and things begin to go sideways and get ugly at the same time.
Connelly has this sort of thing downpat now. The mystery's not the most surprising one he's done, and the plot is somewhat meandering, but the characterization of Bosch is well-done, and the other characters are interesting too. There are several strange twists in the plot, things that you weren't expecting, all of which aren't directly connected to the mystery of who killed the kid. The ending, which I won't reveal (though I guessed what was coming), is something of a mystery too, though the preview of his next book in the back told me where he was going to take things.
Anyway, I enjoyed this book, and would recommend it, though of course anyone reading something like this should first read some of the earlier books, so that they get some background on the characters in the story.
★ ★ ★ ★ ★
merri
This is another excellent entry in the Hieronymous Bosch series, in which we continue to learn about him, his past, and what makes him tick. In CITY OF BONES Bosch investigates the death of a boy killed 20 years ago, whose bones are found in the Hollywood Hills. As he uncovers evidence about the crime, Bosch meets a female cop who awakens feelings and memories for him.
As Bosch continues to work the case and piece the crime together, he confronts challenges and hurdles that complicate his life and add complexity to the story. Connelly takes the reader along with Bosch through his struggles and for me it became apparant he was looking for redemption by solving the case. Does he find it? That's open for discussion. In typical Connelly fashion, there are a few surprises and a stunner at the end, after you think the story is over. It's well worth the trip but looking beyond CITY OF BONES, I ask myself, "What's next?". I can't wait to find out.
★ ★ ★ ★ ☆
anne law
A dog, rummaging in the woods, returns with the arm bone of a child. So begins the case for Harry Bosch which will lead him to the identity of the child and the story of a brutal and too short life told by his bones. The cast of characters includes his sister, father, mother and good friend who reveal different parts of his troubled life. Along the way Harry encounters a rookie cop who ignites a long dead passion. The story plunges along at breakneck speed and turns from a routine investigation to one filled with tragedy as a loose lipped cop and the press misidentify the killer.
A very good read typical of all Connelly books. Harry Bosch again comes through as a tough, sympathetic but somewhat flawed protagonist. Harry's transfer at the end of the story to his old stomping grounds in Hollywood and the threat by the Chief to stay on his tail presages the packing up of his office and returning his badge and gun. What now for Harry Bosch?
★ ★ ☆ ☆ ☆
meaghan enright
As one who'd been waiting for the next Connelly novel with great enthusiasm, I *have* to share my disappointment. I wish I'd never read this book... it soured the taste of the whole Bosch series for me.
In short, this reads like the procedural history of an authentic police case, but it's just not a case that's "bookworthy." No cliffhanger moments, no truly suspensful life & death struggles... there is just nothing compelling about this dusty old case, no credible justification given for the investigation's urgency or for the media frenzy, and no real sympathy created for the victim.
BTW, "The Last Coyote" did a *much* better job of bringing an old case to life and making the pursuit of its solution truly exciting than did "City of Bones."
Connelly's a great author, so the book is not rife with cliches... that and the fact that at least *one* character (Bosch) was well developed made it worth two stars instead of one.
★ ★ ★ ☆ ☆
lanalang
In deference to Michael Connelly's brilliant -- and prior -- Harry Bosch novels, Connelly's "City of Bones" receives a courtesy three stars. Alas, that is the only courtesy we can give this very disappointing novel. There is much of a relatively minor nature that is wrong with this book. Brasher's shooting, for example: never explained, and mourned by Harry for...gee, a few hours. The suggestion that there is more to the "leak" than we know...it comes to nothing. The fact that Dr. Guyot keeps written records of every patient he has ever treated (even in retirement): zip/zero/nada. Then there are the extraneous scenes: Bosch with his former lover, the ME; Bosch with Brasher's father; Bosch with the departmental "shrink." Long ago, Chekov suggested that the writer not describe a gun unless that gun would eventually go off. Connelly ignores that advice, to his, and the novel's, disadvantage. Not to mention that the "confession" is clearly bogus (do we expect a bona fide confession with over one hundred pages left in the novel?).
But, as egregious as these faults are, they pale in comparison to the fundamental problem with this novel: this is not Harry Bosch. Harry, we hardly knew 'ye: what has become of the morally ambiguous, shades of gray, tormented Bosch? The character in "City of Bones" has Harry's name and nothing else. Would our beloved Bosch so readily enter into a relationship with Brasher? Would Harry glide through an entire novel with virtually no second thoughts (until a very unconvincing ending?)? Who is this guy?
Connelly is perhaps writing too quickly (it's not often that an author has two hardcovers on the market at the same time, and not often that most authors (Dean Koontz excepted) have already published the next sequel. But perhaps it's just that Connelly, like Bosch, has become a shadow of his former self. Success -- well deserved in Connelly's case -- drains not only the author's energy but the author's work.
Reading the excerpts from "Lost Light," I am somewhat encouraged. If Harry is now to become a de facto Private Investigator, narrated in the first person, then Connelly is moving toward what he has always admired and always striven for: a modern day Philip Marlowe. There may be hope yet. But Michael, write slower, and work harder.
★ ★ ★ ★ ☆
salma siddig
Against the grain and toughened by time describe L.A. homicide detective Harry Bosch, Michael Connelly's main character.
Hard hit by the discovery of a young boy's skeleton in the Hollywood Hills, "Dirty Harry" Bosch silently sets his sights on uncovering the child's identity and tracking the cold lead of the killer. City of Bones is a chilling story, which outlines an eerie parallel between the brutal abuse that the boy suffered during his brief, troubled life and the engulfing evil that Bosch doggedly tries to purge from his beloved city.
Connelly has a knack for capturing the steady pressure of a determined detective and for conveying the misery of a tragic life, cut short, never given the chance for happiness. A gripping depth of despair is revealed through Connelly's detailed narrative, which serves as a sober reminder to be grateful for a decent and happy life.
Excellent writing for a haunting novel.
★ ★ ★ ★ ☆
kim hays
A body of a young boy found in the hills leads Bosch into pursuing a cold case that leads in a variety of different directions. The boy has been abused and this brings out the avenger in Bosch and he pursues the right solution despite the rush to close. This rush creates errors ending in suicide and false leads. There's is also a new love interest for Bosch which becomes an integral part of the shocking turn of events. By the time you get to the end of the case, it's not as much of a surprise as a rueful understanding of just how these things often turn out. Connelly keeps some of Bosch's more out-there personality traits under wraps; his "man against the system" attitude more believably portrayed and it works to the book's benefit. This is definitely one of the better Bosch cases and will keep you interested until the end.
★ ★ ★ ★ ★
araceli perez
"City of Bones" is intensely well written. For me it was a nonstop read that I could savor at the same time. I completed it in just two sittings.
In this one Michael Connelly takes a couple of side roads that give the reader time to contemplate all that is surrounding Harry Bosch as he lives his "everyone counts or nobody counts" credo.
As Harry seeks to uncover the murderer of a young boy that took place over twenty years earlier, a chain reaction of unintended consequences is set off---taking its toll in death and human destruction. The pages fly by as the reader joins Harry in his quest.
Harry Bosch attacks this case with a vengeance that makes him an archangel for both the victim and Los Angeles.
The writing is crisp, literate, hardboiled and dark---yet sensitive. It is complex story with a riveting plot. We continue to learn more about Harry Bosch as Mr. Connelly shows the reader some of Harry's more subtle characteristics.
The ending is quite a surprise that had me talking to myself. Not to be missed is the interview that Michael Connelly does with Harry Bosch that is available on his web site. The interview gives away some plot points, so read "City of Bones" before the interview.
This is mystery writing at its finest.
★ ★ ★ ★ ★
stephen sipila
If there is a better police procedural crime novel, I've missed it. I approached this book with some misgivings, having been disappointed by "Chasing the Dime." But Henry (Hieronymous--I liked that little touch) Bosch is a first-class, believable detective, all the way. He's jaded to some degree but tries to maintain some touch with the populace. The us-them relationship police have with the press and the "looky loos," as civilians are called, is there, certainly, but outwardly subdued.
The plot feels right, enhanced by the fact that the writer didn't try to tie up all the loose ends, such as, the surprising matter of Julia Brasher and, not to give too much away, the fact that the killer is not at all a sure thing when we reach the final page. Not all killers confess into a tape recorder and psychoanalyze their own motives.
Bosch makes mistakes. He goes down dead-end trails after false clues. He is imperfect. In short, he is realistic. So are the other characters, including his partner, the technicians, Bosch's superiors in the department, the suspects, the incidental personae--the entire cast. They don't always do what we expect, but people in real life don't either. Too many books have characters who appear to be "on rails." We know exactly where they are going and how the plot is going to follow them.
I realize I haven't outlined the plot, but others have, and sometimes they give away too much. Suffice it to say that I'll read more of the Harry Bosch series and hope for books that are in this same class.
★ ★ ★ ★ ★
elizabeth klonowski
Michael Connelly writes what's been called "new school hard boiled crime fiction." In City of Bones, LA homicide detective Harry Bosch is consumed with identifying a child's skeleton buried in a shallow grave for 20 years, as the bones tell a story of a child who suffered horrific physical abuse during his short life. Bosch is determined to bring the killer to justice as he sees this type of child abuse as the consumate evil. With the Chief of Police already not his biggest fan, Harry gets into a relationship with a rookie female cop, knowing this is very much against regulations. Of course the romance turns out to be disasterous and tragic. As the search for the killer drags on, Harry's hearing complaints about man hours and he's increasingly disturbed as less and less people in the department seem to care if the killer is found. But Harry cares.
★ ★ ★ ★ ☆
shane prosser
Connelly is among the best of the contemporary, gritty hard-boiled school. Maybe even the best. For me, this was a very taut, well-paced thriller. The procedural element was excellent. I would give the book a 5 except for two things. First was the Brasher sub-plot, which I thought was going to be great, but ending up feeling psychologically invalid. What happens might have been made believable, but perhaps Connelly was afraid it wouldn't be surprising enough. Instead, I was angry. Secondly - the end failed. It might have pure emotional dynamite. Perhaps if the Brasher situation had been more believable, I'd have believed Bosch's final choice. But again, I just felt set up, that it was done for effect rather than emotionally inevitable for the character. Nonetheless, mystery writers of this caliber are difficult to come by, so the book still ranks high for what it does do well.
★ ★ ★ ★ ☆
shayla hagelberg
Quick. Think back to an author that was excellent at scene and character development, but drove you crazy because he took so many words to get it done and get on to the action. Then there are those equally frustrating authors who give you tons of action but little or no scene and character development.

Michael Connelly is neither of these. Connelly develops scenes and characters with a complete minimum of words, yet every word delivers the message.

When you read City of Bones and visit the trailer of the father of the victim, you are there. When you visit the mother in her opulent home, you are there. When Harry Bosch (the main character) and his partner interview these people, you are there!

The net result of all this is another fine Connelly book where the plot is engaging, and the ratio of action, words and scene and character development are superb.

All that said, if this will be your first Connelly book I suggest you start with one of his earlier Bosch stories. City of Bones will be even better when you have had some earlier Bosch under your belt.

I am in the process of reading all Connelly's books and City of Bones entices me to just keep on going....
★ ★ ★ ★ ★
rachel storey
Detective Hieronymous "Harry" Bosch and his partner, Jerry Edgar, are given the almost impossible task of solving the murder of a young boy who suffered horrendous abuse before his death. The problem? The boy has been dead for twenty years.
When a man out walking his dog comes across bones that look human, the police are called, and Harry is thrown into a strange and emotionally wrenching case that brings back his own troubled childhood. When the identity of the boy is discovered, the trail leads back to a suspect who subsequently kills himself. But was this really the murderer? Harry isn't so sure.
Harry's relationship with an attractive rookie cop, Julia Brasher, adds conflict to his already troubled psyche. However, when the love affair turns disastrous, and the reasons for the an unexpected tragedy become clear, Harry Bosch finds the line between good and evil irreparably broken. His reaction will leave readers wondering about the future of the Harry Bosch series.
Michael Connelly presents CITY OF BONES with simplicity - and unforgettable emotional power. In this eighth book in the series, the reader will identify with Harry - even if this is the first time you've met this agonized detective. Connelly is a masterful storyteller - throwing us headlong into his disturbing story and characters without making us feel manipulated in any way. It is a detective story with a heart - one that may have finally been broken.
I highly recommend CITY OF BONES.
★ ★ ★ ★ ★
alisa
When some bones are discovered - by a man walking his dog on an L.A. hillside - in a shallow grave, Harry Bosch really doesn't know what to expect from the case. Shortly after, the bones are proved to be human, and sent of for forensic examination. This examination reveals that these bones belonged to a young boy, and have lain buried on that hillside for over 20 years. And, they are also found to detail a horrific tale of abuse and violence visited on the young boy. Repulsed once again by witnessing yet another of society's lows, Bosch vows that this victim, unlike many others, will find justice and not be forgotten.
This is a very welcome return for Harry Bosch, one of the best series characters being written about today (along with Rankin's Rebus and Deaver's Rhyme.) City of Bones is a great success. It boasts a strong, if unremarkable, cast and an interesting and incredibly well paced plot. The writing is polished and taut, and the result is probably the most tightly plotted Bosch novel of the entire series.
And the ending, which may seem out of character to some readers, certainly promises an exciting new direction for the series, and demonstrates once again Connelly's great skill at keeping his work constantly fresh.
★ ★ ★ ☆ ☆
miguel angel
I like Michael Connelly for beach trash that's not too trashy - this was a good one-day read on the beach. This moved nicely and kept me guessing. With similar books I get frustrated that the inner dialogue is overused and cheesy, but Connelly is good about keeping that to a minimum. Also he doesn't feel the need to titillate and focuses on what is important to the plot.

Connelly definitely overdoes the whole "I'm a cop and I'm so dedicated to it" thing, and I haven't read any Bosch books before so that was pretty much Bosch's whole personality to me. (KIND-OF SPOILER Yes, he slips up, but come on - it was in such an obvious way)

I have read better books by Connelly, but this served its purpose.

3.5 stars
★ ★ ★ ★ ☆
ann simpson
It is January 1st and the New Year doesn't bring Detective Harry Bosch joy, cheer and hope but the bones including the shattered skull of a young boy murdered some thirty years earlier. A dog out for a walk with its master unearths the bones which are immediately recognised as human. Bosch is soon at the scene to begin what would seem to be an impossible investigation. Providing the feminine interest is good looking Julia Brasher, a rookie policewoman in her late thirties, who has left a career in law and a globe trotting life of travelling in order to really "make a difference" as a law enforcer.

The theme of investigating a 30-year homicide is in a way relaxing for the reader as there is no apparent threat of nasty scares from scum with blood on their hands lurking behind every corner. However, the literal and figurative unearthing of old bones does directly result in the three further tragic deaths as the investigation takes its course.

City of Bones is a very entertaining thriller that regular Connelly readers and new ones alike should all enjoy.
★ ★ ☆ ☆ ☆
josh ellis
I've read, and mostly enjoyed, all the Harry Bosch novels. But with this one, Connelly has worn out his welcome.
HB is the classic "hard boiled dick", the detective that deals with the seamier side of life, that deals with people at their worst. You can tell a lot of interesting stories with this kind of protagonist, which is why there are so many hard boiled dick stories.
But all the "mean streets" stuff is just a premise. It's not an end in itself. Alas, that's the part Connelley is more and more fascinated with. The titles just keep getting more and more portentious, the story gets more and more nasty and meaningless. In the end, what's the point? You just have a depressive guy running through the streets yelling "Redemption! Redemption!"
What finally did it for me was the excerpt from the next Harry Bosch at the end of the paperback edition. This one will be narrated by Harry himself, in full self-absorbtion mode. No thank you!
I picture Harry running into my current genre favorite, John Sandford's Lucas Davenport. Like Harry, Lucas is a mean streets guy. (Of course, the streets of Minneapolis aren't nearly as mean as those of L.A.) Lucas would certainly say to Harry, "Get a life, dude!"
★ ★ ★ ★ ★
hofmeister
With the discovery of human bones found buried in the Hollywood Hills, Harry Bosch will take the plunge into a case that opens up dark memories from his own past.
Bosch begins his investigation and uncovers the identity of the bones to be that of a twelve-year-old boy buried for years in the hills. The closer he looks into the boy's life he finds he came from a broken home of lies and abuse, and determined to make sure the boy is not forgotten he follows his leads to the boy's mother, a woman who walked out on her family thirty years earlier.
As the case deepens, Bosch begins a love affair with a female cop, until a blown mission sends him to an unimaginable decision, one that no one would expect.
`City Of Bones' is vintage Connolly; well written, fast-paced, and expertly plotted with an ending that will have readers anxious for the next Michael Connolly novel.
Michael Connolly is consistent with writing fast-paced, intelligent thrillers, and his `City Of Bones', the latest in the Bosch series is one of the best, so do yourself a favor and set aside a few hours and enjoy.
A MUST read!
Nick Gonnella
★ ★ ★ ☆ ☆
a bookzilla
CITY OF BONES by Michael Connelly only gets three stars from me. But, don't give up on the book. I've read all of Connelly's books except one now (kind of sad about it). This book is a page turner and hard to put down. As usual, Connelly is a master at hooking the reader in the lives of Harry Bosch, his partners, the victims and the villains. Ultimately, this book didn't win me completely over because it was more of an introspection into the character of Bosch instead of an actual police story.

The book opens when bones are found on a hillside in a neighborhood in LA. Bosch and partner Edgar get the case. Much of the novel follows Bosch's quest to ID the victim. The bones are really old and Bosch has to track down people who may have known the murdered young boy. A romance with a rookie cop named Julia Brasher adds to the fun of the novel. But the case is a problem in the novel. Everything is too easy and there aren't any twists and turns until the last 1/4 of the novel. Finally, things start to happen and conclude in a satisfying, but somewhat depressing fashion.

Connelly's Bosch books are some of the best I've ever read. CITY OF BONES just isn't one of the best. I think what separates this book from Connelly's greats is the lack of a great villain whether it is a serial killer or someone who may kill again. This eliminates any tension that there is danger to anyone. As said above, this novel is more about Bosch than the case he's trying to solve.
★ ★ ★ ★ ★
jackie steyn
Another great addition to the Bosch series. Interesting plot. Excellent character development. I actually liked the love interest in this one. Only other love interest I really cared about was Eleanor. The tone is just as dark as it normally is. I never wanted to put it down.
★ ★ ★ ★ ☆
lisa jenio
A dog's discovery of a human child's bone in the Hollywood Hills leads Detective Harry Bosch to the shallow grave of a boy dead 20 years whose life, as read in the bones, was a long history of terrible abuse. A tip from the missing boy's sister leads to the unraveling of a bleak, sordid family history.
Bosch's burgeoning romance with a rookie cop, the suicide of an early suspect and a dogged search through the wreck of the boy's family and the dead suspect's life move the story through numerous twists, dead ends and false leads, all of them bleak. Edgar award-winner Connelly leads the reader through little-known by-ways in Hollywood fringe work as well as the enclaves of the rich and the tucked away shanties of the down-and-out.
A devastating cop shooting with some decidedly weird aspects throws the reader - and Bosch - for a loop. But the mystery's unexpected solution is vintage Bosch - a sad, too human story, exposed by dogged perseverance and luck. As always, the writing is excellent; gritty and LA atmospheric with pitch perfect dialogue. Not Connelly's best, but still top-notch.
★ ★ ★ ★ ☆
leesa
"City of Bones" was a happy reunion for me. I met again the Michael Connelly to whom I was introduced in "Black Echo" and "Concrete Blonde" and "Black Ice" that electrified me with his broody LA, sharp characterizations and twisting suspense. No one in "City of Bones" is 100 percent nice or straight arrow, though all are very recognizable. I had my usual problems with Harry, always wanting to tell him to lighten up a bit. By this time, I should be resigned. Harry Bosch is to gloom like Goldie Hawn is to giggles.
Harry walks into a cold case when a dog digs up an old bone in Laurel Canyon that turns out to be human. Harry's superiors are unenthusiastic because the chances of closing a 20-year old case are slim to none. Harry is grimly determined because when more of skeleton is found, it is ascertained the victim was an abused child. Harry first runs afoul of a former girl friend Medical Examiner (suspiciously close to Cornwell's Kay Scapetta) who has risen so far in the world; she cares more about photo ops than the integrity of the case. Along with hard working cops, there are plethoras of politician/cops who are willing to set up and convict the first likely guy that comes up on the radar. As if Harry doesn't have enough troubles, an ill-fated romance with a police rookie streaks across his horizon. He antagonizes his own partner with his lone wolf tactics, and seemingly neglects an obvious suspect for far too long.
The denouement has twist after twist, surprise after surprise leaving us breathless and far behind Harry all the way. Then Harry gets another idea, leaving us hollering, "wait a minute!" but Harry just keeps walking right off the last page.
★ ★ ★ ★ ★
georgann
Murder and tragedy go together naturally, but in City of Bones the discovery of an especially heart breaking murder and its subsequent investigation lead to more tears than answers. Connelly is a master at these kinds of books and his Bosch is an entertaining character. The narrator does a nice job of bringing the action to life.
★ ★ ★ ★ ☆
kestley
Detective Harry Bosch is no stranger to Michael Connelly fans. In this seventh book of the series, Connelly doesn't disappoint.
A new case uncovers buried bones from 20 years ago. And Bosch can't shake the story the bones of the 12-year-old boy are trying to tell.

The bones reveal heavy abuse. A brutal death. An abbreviated life that may have been better off dead after all.
While the mystery behind the bones starts to unravel, new obstacles begin to block the case's progression. In the middle of it all, Bosch finds himself falling for a rookie cop.
As Bosch and his partner try to solve the case, what seems to be a routine procedure goes terribly wrong. Bosch's career is in trouble, his personal life is in turmoil and he's rocketing toward a decision that will affect the rest of his life.
Whether you're a hard-core Harry Bosch fan or just starting to read about this detective's all-too-human daily life, "City of Bones" is an excellent chronicle with a compelling plot and well-developed characters.
★ ★ ★ ★ ★
mikel
Connelly explores some deep relationships between hope and despair, light and lost light, which he continues to develop in other books that follow in the Bosch books that follow. I enjoyed this book because it communicates realities that we see everyday, but the fictional form makes them more accessible than more didactic writings.
★ ★ ★ ★ ☆
chantelle belic
Read this book while on holiday and found it an easy read. I have read several books by Michael Connelly, and while this is not his best work, it was worth the read. I read the book quickly over a two day period and was able to get immersed in the characters. The book moved quickly from the discovery of the bones of an abused eleven year old to the conclusion with enough other activities to hold interest.

The author understands the politics of police work and how desire for feeding the 24 hour media machine can affect the progress on an old case file. This leads to interesting events and losses that should have been able to be prevented if the media had not demanded as much from the department. It all works in a wrap it all up by the end kind of way that we are programmed to expect from our television shows.
★ ★ ★ ★ ☆
brita
Michael Connelly is an amazing author. He brings the dark side of life into view without losing the gritty edge of reality of his characters. Harry Bosch is a detective in L.A. who takes on an investigation of a dead child from years past when a bone turns up on a hillside. He pursues the case, determined to discover the name of the child, the circumstance of his life and cause of his death. He discovers abandonment ,alcoholism and abuse, but can he discover what actually occurred?
In the process of his search for answers he meets a fellow officer, new to the department, who seems to bring light to his life. Julia Brasher is interesting, attractive and has an interesting past full of great experiences, but what drives her to be a detective?
While Bosch tries to keep the case low profile, the case takes on a life of it's own and the media gets involved. Then things get out of control.
This is another tremendously told tale by Connelly, and the ending is not what you expect!!
★ ★ ★ ★ ★
boddenam
I love Michael Connelly's work. I've read them all, including Void Moon, The Poet, and Blood Work (oh my goodness, I clapped in the movie theater when I found out Clint Eastwood would be Terry). But of course, most of all, I love Harry Bosch.
Harry Bosch is the central character in a series of novels about an orphaned boy of a prostitute who grew up to be the avenging angel of murder victims in LA. He is a police detective and possesses a lot of what comes with that as far as cool characters of detective novels go: handsome, clever, tough, gets the girl, saves the day, doesn't get along well with the brass.... Harry Bosch lives for putting away the bad guys and solving cases for the victims. I believe him, I believe in him.
City of Bones is a pretty good mystery, but it lacks much of the action from other Bosch books and much of the drive usually seen from Harry. Expertly written by Connelly and quite the pleasure as always, but the grit was gone and the pace was off.
In writing my review (originally set at 4 stars) I analyzed why I was slightly disappointed with City of Bones. It comes from that lack of grit. Where was the grit? What happened? And it occurred to me, ah... Harry has lost his grit. Harry's pace is off. So, with this in mind, I'm changing the 4 stars to 5, because, this lack of grit and odd pace I felt in reading it translates into the life Harry leads, and the life I love to read about. Connelly, without telling us anything about Harry losing his grit or pace, showed us that Harry was losing it.
I'm just going to be hopeful that he gets it back. The world is a sad place without the gritty, fast paced, quick whitted, Harry Bosch.
...
★ ★ ★ ★ ☆
guillermo wippold
I have heard lots of good comments about the Harry Bosch novels and I was not disappointed with this seventh book of the series. Bosch is a hard boiled homocide detective in the Hollywood division of the LAPD who gets a call that a dog has discovered a human bone. The investigation uncovers a 20 year old murder of a 12 year-old boy who was the victim of child abuse. As the case proceeds, Bosch meets and becomes involved with a rookie cop named Julia Brasher, who has an idealistic view of police work.
Some information leaks and false clues initially sidetrack the investigation but slowly the victim is identified and his short and tortured life revealed. Connelly draws his characters with fine strokes and his development of the details of the police procedures which are key to solving cases was really fascinating to me. Understanding the murder book, how warrants were drawn up and served, and details behind the forensic investigation added to my enjoyment of the story.
False directions provide intrigue but I was a little disappointed with the unsatisfying way the murderer was revealed and dealt with.
All in all though, a fast paced (I read it in one 24 hour period), and very enjoyable read.
★ ★ ★ ★ ★
stephen
I thoroughly enjoyed City of Bones, much more than Connelly's previous Bosch effort A Darkness More Than Night. This case seemed more real, more melancholy than the last book with its master villain plot. Bosch continues to be a schlub with women, too much of a lone wolf to satisfy his partners and tenacious in his refusal to give up on a case, in this instance the long-ago killing of a young boy. A very satisfying addition to the Bosch canon.
★ ★ ★ ★ ☆
joanna otten
Michael Connelly has been doing these Harry Bosch novels for some years now. Bosch is the stereotypical detective, and if anything that's always been my one main objection to him: he's a bit too much of a stereotype, right down to the jazz on the stereo, the chain-smoking (though he did finally quit), the casual attitude towards superiors, and the dogged determination to clear every one of his cases.
The current book follows Bosch and his partner, Jerry Edgar, as they look into what they at first imagine is a false alarm. A man walking his dog in the Hollywood Hills has let the dog run wild, and the pooch returned with a bone in his mouth, which the man thinks is human. This happens regularly, and the bone is usually from an animal, but this time the dog's owner happens to be a retired doctor, and he knows what he's talking about: it's human. Soon Harry and Jerry are working a twenty-year-old homicide, apparently a runaway who was killed, for what reason they don't know. They can't even make an identification. Then it turns out there's a convicted child molester on the street, and things begin to go sideways and get ugly at the same time.
Connelly has this sort of thing downpat now. The mystery's not the most surprising one he's done, and the plot is somewhat meandering, but the characterization of Bosch is well-done, and the other characters are interesting too. There are several strange twists in the plot, things that you weren't expecting, all of which aren't directly connected to the mystery of who killed the kid. The ending, which I won't reveal (though I guessed what was coming), is something of a mystery too, though the preview of his next book in the back told me where he was going to take things.
Anyway, I enjoyed this book, and would recommend it, though of course anyone reading something like this should first read some of the earlier books, so that they get some background on the characters in the story.
★ ★ ★ ★ ★
nilesh
This one is an interesting one because I am reading his last recent ones and I go back to his old I haven't read , I have to oriented myself again with the characters. This one is about a old case of a kid being murdered 20 years ago and only his bones are found , hence city of bones. You have to love Harry, his distrust of authority, his ruthless pursue of resolution. There are enough twist and turn to make you a pretzel . I never read his next one to City of Bones, Lost light and I just ordered it on the store.
★ ★ ★ ★ ★
worawich standup
Harry Bosch, the detective protagonist of Michael Connelly's latest novel, "City of Bones," has been a member of the Los Angeles Police Department for more than twenty-five years. During his long career, Harry has seen it all. He has been battered both physically and emotionally throughout the years, and at this stage in his life, he is not easily rattled.
One day, however, a dog unearths a child's bone that has been buried in the Hollywood hills for more than twenty years. The forensic anthropologist determines that not only was the child murdered, but he had also been severely beaten over a long period of time prior to his death. Who was this child and is there a chance that the murderer can be brought to justice after so many years? For reasons of his own, Harry cannot be objective about this case. He vows to find the murderer, no matter how much time and effort it takes.
Against the background of this intense investigation, Harry begins a risky affair with a rookie cop, Julia Brasher. He also clashes with his superiors in the LAPD and with the media, who are determined to sensationalize the case. Harry does not suffer fools gladly, and he is impatient with people who are incompetent and/or self-serving. "City of Bones" is particularly noteworthy for Connelly's excellent depiction of the LAPD's complex procedures and internal politics. The author has done his homework and his book has an air of authenticity that many similar novels lack.
"City of Bones" is not a pretty, "feel-good" novel. It is a deeply pessimistic book about the dark side of human nature. Connelly touches on such unpleasant topics as child abuse, police brutality, and suicide . The Los Angeles of this novel is a "city of bones" both literally and figuratively. Several characters in the novel have ugly secrets that they hope will remain hidden, but, like buried bones, secrets have a nasty habit of ultimately being revealed.
"City of Bones" is a gritty, dramatic and unsettling novel. I recommend it highly.
★ ★ ★ ☆ ☆
caro rosado
Michael Connelly's Detective Hieronymous "Harry" Bosch is back in the police procedural, City of Bones. Harry and partner Jerry Edgar are assigned the case of a missing child whose bones are found in the hills of Laurel Canyon. With the cases of child abuse and abduction today, this grisly and depressing storyline really punched me in the gut right from the start. I wanted this killer caught or worse more than Harry and Jerry did.

As the case progresses, so does Harry's romantic involvement with Officer Julia Brasher. Because she's a fellow officer, she's supposed to be off-limits per LAPD regulations. Harry feels the heat on and off the case from his superiors to overly ambitious media personnel to his own desire wanting to solve this horrific crime.

Connelly's always does a great job of depicting the inner workings of the LAPD chock-full of political correctness, rivals and friends, procedure and how the case works the psyche of Harry. In spite of all of this, as is the tone of a police procedure, the action is minimal and the solution to the crime didn't turn or twist as much as I thought it might. A key piece of interpreted evidence triggers the solution but it lacked that white-hot, `I gotcha!' feeling.

Police procedural mysteries are not thrillers or suspense stories and tend to reflect real life in a more subdued manner but after raising the hair on the back of my neck in the beginning just imagining what happened to this child, the ending to me didn't match that horrendous discovery to launch the case file.

Then Harry at the conclusion left me scratching my head as much as the solution of closing the investigated and determined homicide. I wasn't quite fully satisfied with the resolution of neither the story nor a certain love interest in this one. But Michael's still the man and continues to be in demand.
★ ★ ★ ★ ☆
lonni
City Of Bones represents another riveting, hard-edged, unforgettable thriller in the continuing series featuring Harry Bosch. In typical Connelly fashion, he's created an intelligent, attention-grabbing plot -- this one involving the finding of evidence of a murder committed over twenty years earlier. Also, as fans of Connelly have come to expect, City Of Bones is filled with well-developed characters, "real world" dialogue, and lots of surprises. While it can be argued if this is the best in the series or not, it is unquestionably well-worth reading and very enjoyable. I'm looking forward to the next book in the series to see what the future holds for Harry Bosch. Get a copy of City Of Bones and prepare yourself for a highly entertaining mystery.
★ ★ ★ ★ ★
heba tariq
Hats off to the author for giving the most accurate and level headed fictional account of forensic anthropology/archaeology I've ever read. Yes, the investigative part of the case is in the cops' hands and their hands only.

The skeletal remains of a young boy are discovered after a dog brings a human arm bone to her master. Harry Bosch gets the call and finds himself on a search for justice for an abused little boy who disappeared some twenty years before. This case is a prime example of Harry's "everyone counts, or nobody counts" mantra. Where many investigator would see a case too old and too difficult to deal with, Harry takes this one by the horns and wrestles it down to the finish.
★ ★ ★ ★ ★
celia
Hieronymous (Harry) Borsch is back with a case that looks impossible. An old retired doctor out walking his dog returns with a bone that he says is a human bone. When the forensic anthropologists reveal that the bone came from a 12 year old boy who had been abused and murdered 20 years ago, Harry is determined to piece the story back together and find the murderer even though his department head is concerned about the cost of an investigation that is so old and cold.
Throw in a rookie cop with her own agenda and baggage that Harry finds irrestible and you have a great story that keeps the suspense going from the first page to the last. Michael Connelly has a great series going with Harry Borsh. I hope he keeps it going.
★ ★ ★ ☆ ☆
sophie harris
1) Starts out great: intriguing murder case
2) Book has a terrific character arc for the protaganist (continuing character Harry Bosch)
3) Excellent view of the inner workings of LAPD, real grit, great atmosphere
BUT:
4) I found the solution to the murder to be very routine and lacked any really twists that would have made it really exciting.
I know that's not real life, and Bosch is supposed to be based on real-life, but for such an intriguing beginning, the ending was a let-down.
For the record, I prefer the non-Bosch novels "Blood Work" and "Chasing The Dime." So factor that into your opinions.
Howver, I anxiously await reading the new Bosch book "Lost Light" to see what happens to him.
★ ★ ★ ★ ★
arianna jones
In this book both stories are unsolved, Why did Julia kill herself? Harry is really sure who was the killer of the kid?
As many books of MC you will see that not all the police are good men, many of them just want to do things to get higher in the department no matter if in the way some one gets killed. Some times some police men wanted to work with out his partners, I think that that is not a working team no matter the reason, if you have a partner you must work with him.
This book is definitely a page turner, even if the case is really unsolved it has his high thrilling points and his down crying points, with this book you will laugh a little and cry a little too. The investigations has so many turns, ups and downs that you would never put the book down, but as all the MC books, you can skip the last two chapters.
★ ★ ★ ★ ☆
jane palmer
Here is my take - this was a good mystery - losts of twists and turns. Also, the pace of this book moved quickly and kept me guessing - a total success.
However, as a Harry Bosch novel, I think that book failed. While Bosch was himself, the characters that usually surround him were missing. As a stand alone novel, I would have loved it, but since it was a Bosch novel, I wanted more of the characters from the past six books.
Edger was there, and so was Kiz, but where were everyone else. I almost wonder if this was written as a stand alone book, but then became a Harry Bosch post production...
I know that in serial novels, some characters have to move on, but there was room for more of my old favorites from Connelly and I was disappointed that I didn't see any of them.
One quick side note - I think it was a nice touch to mention Sept. 11 - it brought the book some sense of reality and since 9/11 is still so much a part of my everyday life, I thought it was nice that Connelly referenced it.
★ ★ ★ ★ ☆
john laseman
Harry Bosch is working the murder case of a 12 year old boy whose bones have just recently been discovered. It happen over twenty years ago and the leads are slim. Harry, of course, is not going to give up. His care of one of the boy's bones, laying in a shoebox (he keeps his hand over it as he drives) broke my heart. There is a lot of police procedural and politics in this outing, but I thought it made the story more believable. It also made me appreciate the hard work that the real police do. It is not all glamorous action. The twists and turns in the mystery kept me interested. Just about everything that can go wrong in an investigation, goes wrong in this one. The ending really surprised me. I hope this isn't the last we hear from Harry. I have come to like him very much.
★ ★ ★ ★ ☆
samta menghrajani
This was the first work by Connelly that I read, and the one that made me a fan. Believability is a hallmark of Connelly's work. While the plot keeps leading you on, you never reach a point where you have to stop and say to yourself, "oh, c'mon, that could never happen."
Having now read a dozen or so of his novels, I would rank this one as average for Connelly. But most contemporary mystery writers can't reach Connelly's average - not even once. And, after the mystery is revealed, I went back and found one point where I thought the author was just a little bit misleading to his readers. Just a little - so little that I don't know what he could have done otherwise.
If you like realistic mysteries in a hard-boiled setting, you'll like this one.
★ ★ ★ ★ ★
andreacw
Detective Harry Bosch's New Year starts off with a whisper from the past when a hapless dog uncovers the long-buried skeletal remains of an abused young boy. Harry's tortured childhood memories compel him to use all his skills to find the child's killer, but he can only do so by following a trail as cold as this murderer's heart. Amid a myriad of distractions including Harry's steamy romance with a rookie cop, a dangerously nosy press and the ever-problematic internal politics of the LAPD, the veteran detective plugs holes, probes, pushes and postulates his way toward the truth -- a truth that proves no less shocking than the crime itself.
Michael Connelly dishes up this complex tale in his usual expert fashion, this time treating his readers to super-sized, gut-wrenching helpings of heart. The question remains, can Harry keep up this pace?
One whiz bang of a mystery.
★ ★ ★ ★ ☆
diah didi
A dog romping in the hills above Los Angeles finds a bone that turns out to be from a child murdered 20 years earlier. Detective Harry Bosch is on the case. Connelly's love for the LAPD is evident even as he exposes its flaws when the department seeks to protect its image instead of the truth. This was the only book in the 18-book series (as of this writing) I hadn't read, and I'd put it in the upper half. Bechdel test: fail.
★ ★ ★ ★ ★
patricia paddock
City of Bones is another spectacularly written and engagingly plotted book by Connelly. This is the 6th book of his I have read in a row and I have thoroughly enjoyed each one fullingly. You might have noticed I am making up some words as I go along here. Anyway, I am about to go to bed now and grab another Connelly as I head downstairs. I see no reason to read another author at this point until I am all out of Connelly's. I don't think I've ever been able to do that with an author before. The closest I have come to that was F. Paul Wilson. So, someone please email me and tell me who to read after Connelly.
★ ★ ☆ ☆ ☆
laura lagassee
City of Bones is an unfinished work with a lot of loose ends. Connelly apparently lost sight of Bosch's vow to bring to justice the perpetrator of years of crimes of torture done to Arthur. Arthur's bones still cry out for justice from his new grave! Hopefully MC will address this gross miscarriage of justice in a future book. Altogether three perps walked: Arthur's father, Arthur's torturer, and the bad cop. And the evidence against Arthur's apparent killer was woefully weak, insufficient, unsatisfactory, and did not measure up to Bosch's high sleuthing standards. Connelly needs to revisit this yarn to redress these injustices. No wonder Bosch botched the ending with his highly unusual action. I'm having a difficult time starting MC's next book, still upset about the Bones's ending, and worried that the next one will be botched also.
★ ★ ★ ★ ★
gajraj
Harry Bosch has been through a lot in the previous seven Michael Connelly novels that he has appeared in and this one is no exception. The discovery of the skeleton of a child by a neighborhood dog sets Harry off on an adventure to solve the mystery of who the child is, how he died and who killed him which will bring him both heartbreak and personal growth. Harry runs into the usual problems with superior officers and not so usual problems with the tracking down of the killer. At the conclusion of the book we are left to wonder what next for Harry and knowing that whatever it is, it will certainly be different. There are no slow reading chapters in this book. First rate.
★ ★ ★ ☆ ☆
navpreet
I always like M. Connelly's books. I liked this one least of all the ones I have read. I am not sure why. I think the abuse of the boy really bothered me and a few deaths bothered me. I really enjoyed the book after this one, Lost Light. That was a 5 star read.
★ ★ ★ ★ ☆
amanda clay
This book is one of Connelly's best and is more along the lines of Concrete Blonde, The Last Coyote, etc. The characters are well developed and the storyline is intelligent and fast-paced. I liked this book better than Void Moon, Black Ice or any of his science fiction genre efforts for those reasons. If you already like Connelly's stuff, you will really enjoy this one. If you're looking at him for the first time, it's similar to the "Prey" series by John Sandford. Connelly keeps you in suspense as to the identity of the villain until the end, whereas Sandford shares the chase from the villain's perspective and you know who did it all along.
★ ★ ★ ★ ★
raheel khan
Bosch and Connelly are at the top of my "Favs" list. City is in itself right up there too, and is the basis for the store's Prime series BOSCH. I, like many other fans, can hardly wait for this new viewing pleasure! In the meantime for those who will not be able to watch, PLEASE read this if you have missed it. I don't know of any of Michael's Bosch series that don't measure up to his high standard!
★ ★ ★ ★ ☆
safia
Harry knows that he isn't the most popular detective in LA. The PTB at the Crystal Palace (Police HQ) consider him to be a loner and maverick. Ten years ago he was demoted from the RHD (Robbery Homicide Division) at headquarters to Homicide in North Hollywood. While working on this case he is told by the Deputy Commissioner that her should start thinking about retirement. With more than twenty-five years on the job, he has maxed out his pension.

Harry takes what seems to be another, "my dog found a bone" call which turns out to be 99 out of 100 times that of some animal. Harry of course gets the one that's from a human. The discoverer of the bone is the dog of a retired MD, and he knows his bones. The body is of a child of a preteen (a tween) who has been dead for over twenty years. But after 60% of the skeleton is uncovered, the Coroner tells Harry that this child had over twenty healed fractured and broken bones during his short life. Harry wants to find his killer, badly.

Needless to say, Connelly does his magic that he always does. The story evolves in ways that seem so logical but we know that they can't be. There is a disturbing interlude between Harry and a 'boot', that seems to be there to cement in our minds why Harry should remain a loner. Near the end, having aggravated practically everyone he knows, he comes up with the answer.

At the end, he gets a call from 'downtown' that he's being transferred. Everyone figures Harry's going to Traffic Detail or The Records Archive. But, Harry's going back to RHD after ten years. But Harry knows it's only so that 'Downtown' can keep an eye on him while they figure out how to shove him out the door. Harry decides to beat them to the punch and leaves his badge and gun and walks out the door.

Zeb Kantrowitz
★ ★ ★ ★ ★
mostafa kamal
Although I found this book slightly darker than his other books and I secretly wish that the main character can finally find love, it is another "hit." This detective series is highly entertaining. City of bones seemed to have far more surprises and twists and turns along the way. I am now moving on to my fifth Michael Connelly detective Harry Bosch book and I must confess that Connelly is rapidly becoming one of my favorite authors. Well done, again!
★ ★ ★ ☆ ☆
meredith koontz
I think this is the 5th Connelly book I've read. I have liked them because they have been a little bit more than just detective books to me, what I've liked is that you get a little bit more about the history of Harry Bosch every time and it keeps me going back for more.

This book lacked that, it was pretty much straight detective novel for me and did little to piece together the main character.

Had this been the first Michael Connelly book I've read, I would have liked it, but I don't know if I would have liked it enough to read more. Good story, nice twist, but nothing really special about it.

Not his best
★ ★ ★ ★ ★
karyne
Like the dog, Harry Bosch will not let go of a case. This story is about a boy's bones found on a hillside twenty years after they were buried hastily. There is sadness in that, but also in two other incidents that happen during the course of the investigation. There are also several possible suspects, so the book keeps you guessing to the end.
★ ★ ★ ★ ☆
josh ferguson
This is a good book. I'm not ordinarily a fan of mass-production literary serial-volume hero-characters as they inevitably transmute into absurd superman characters (e.g. Tom Clancy's "Jack Ryan", Preston/Child's "Aloysius Pendergast", Lee Child's "Jack Reacher", etc) within a few installment. But Connelly's Harry Bosch has thankfully managed to avoid succumbing to that hideous fate. This book is engrossing and well written; and that is all I demand of fiction.
★ ★ ★ ★ ☆
mahmood
"City of Bones" proves once again that Connelly is still at the top of his game, and Harry Bosch is one of the best fictional characters, and with each case his personality gains more depth. The writing is strong and consistent, and as with all Bosch novels well researched, and cleverly plotted. The only error I spotted was the mention of a 1975 quarter as evidence, when that is the one year that the US Mint did not mint since 1932, instead all quarters were the bicentenial type with the drummer boy reverse and dual dated 1776-1976, but that wouldn't alter the plot in any significant way.
Michael Connelly is at the top of my permenant list of must read authors, along with George Pelecanos, Elmore Leonard and James Lee Burke, among others. Keep them coming Michael.
★ ★ ★ ★ ★
jennifer swystun
I am prejudiced. I LOVE all of Michael Connelly's Harry Bosch books. As a former city and crime journalist, he is well grounded in the mechanics and logistics of LA police work. Add to that, no small feat, his ability to create a lasting and believable character means I haven't missed any of them and eagerly await new releases. Keep 'em coming. Michael.
★ ★ ☆ ☆ ☆
elsa
I've been following Michael Connelly since Black Echo and I'm pretty impressed with his detailed plots, fleshed-out characters and crisp writing. However, he seems to be losing his touch with City of Bones. The story started out well but faltered 2/3 of the way. You'll know who is the killer when he is introduced, so there's no surprise at the end. Harry Bosch, despite all the back cover blurbs saying it would change him forever, is still the same, the ending notwithstanding. Maybe we're getting numbed by the current CSI, The Shield, Boomtown, Law & Order assault, but then again, that's just me.
★ ★ ★ ★ ☆
esme green
A few months ago I started reading Connelly's work in chronological order and I'm very glad I did it that way. City of Bones has Harry Bosch, an LAPD homicide detective, working a very cold case. A dog discovered some human bones in the woods. They are determined to be the bones of a 10-12 year old boy who had been severely abused throughout his life. Bosch sets out to determine the identity of the boy with the help of a new romantic interest. There are several deaths as a result of the investigation...two of which I'm not sure I fully understood...Connelly hints at what happened but never confirms the motives and series of events for sure. The ending is a total shockers...you will never see it coming!
★ ★ ☆ ☆ ☆
ariel sage
I've read every book Connelly has written and I hate to say it, but I think he is getting VERY lazy. This book is a quick easy read, but completely unengaging. I can't believe it is getting such good reviews here. The plot "twists" are easy to see and not surpising. The list of suspects are completely non-threatening and don't get me started on the [less than satisfying] ending. If you want a lot better novel in the same vein, pick up Dennis Lehane (except for mystic river) or even Robert Crais (LA Requim is a masterpiece).
★ ★ ★ ★ ★
michel
Full of twists and turns and police department politics. Harry Bosch is a likable character and one you'll want to follow. This particular book is the basis for the the store Original Series "Bosch" and makes a terrific series to watch.
★ ★ ★ ☆ ☆
malahat hasanzade
Another Connelly book written to justify a publishers advance (my guess). It fares better than A Darkness More Than Light and The Overlook both of which are extremely weak.

But not much better. I figured out the killer right after Bosch interviews the dead boys father and he says he did it.

Bosch resigns at the end of the book and it is totally unconvincing.

Nothing spectacular here. It's readable, sometimes predictable, but also forgettable.

And, my pet peeve about Connelly's writing is back in full swing. His use of the word "nodded". I counted it six times in two pages at one point. His editor really needs to get with it.
★ ★ ★ ☆ ☆
leung chi
Lets start off with telling you how much i love Michael Connelly's books, but then this one just left me not satisfied at all.

first off, the book got me really hooked, i really liked it alot!

when a simple walk out with the dog turns up a bone from the woods, and investigation goes out to search for where the bone comes from. very good with some details and such, but then the only negative of this book is that it left too many questions unanswerd. I didn't like it the way it ended, when they find or think this person is the kids killer, then bam...what the?? i really wanted to know what went on! if i give any more information about it, then i would basically be giving away the book.

its a good read, but if your the type that doesn't like to dwell on why this wasn't answered or what happened to cause this killing...then this book isn't for you.
★ ★ ★ ★ ★
elle alexander
CITY OF BONES by Michael Connelly is the eighth book in the Harry Bosch series. Harry works for LAPD and is one hell of a detective. Read the books in order for a far better set of stories. Harry Bosch is a detectives detective with enough years in to walk away if he chooses. This story is about a child's murder, twenty years ago, a cols case. It is a well done story and Harry has a rookie cop as a love interest. I really enjoyed this one, hope you do. HIGHLY RECOMMENDED.
★ ★ ★ ★ ★
jes pedroza
I can't say much as I still awed by how this book turned out. I finished this a day before New Year's Eve 2002, and the timing of the books was similar to when I read it.
The story was amazing ... it got me hooked since the first few pages. One great thing about Conelly is how he managed to write such a beautiful but kind of quiet ending. How Harry stood in the rain waiting for the cab. It was lovely ... it was sad ... and again I must say it is surely one of the BEST Bosch books so far! It surely better than the last one (A Darkness More Than Night) which did not have enough Bosch. I can't wait to read "Lost Light"
★ ★ ★ ★ ★
florian
This is an enthralling Harry Bosch mystery with Harry investigating a 20 year old homocide when some bones are unearthed. This is a classic Connelly page turner. If you like the past Bosch books you'll like this one. This is not the best of the series but it is better than "A Darkness More Than Night". Not as many twist, turns, and surprises as the other books but still at least one good one included. The reader can sit back and relax while reading "City of Bones" knowing Harry's on the case.
★ ★ ★ ★ ☆
dedy
I am a huge Michael Connelly fan and a fan of Harry Bosch in particular. This book is another in the long line of Bosch adventures - and is true to the character of Bosch. I came to this series through the backdoor - through reading "Bloodwork" and "A Darkness More than Night" and have found them to be highly enjoyable. I have read the series pretty much straight through, minus "The Concrete Blonde" and Bosch feels like an old friend at this point. There are plenty of places to pick up the plot details so I will skip them. I've never been to Hollywood, or LA for that matter, but Connelly instantly transports the reader into the city and his considerable experiences as a journalist add to the ability to narrate the story and transport the reader into the story. Since I've read a later book in the series, "The Narrows" I know what direction Bosch is headed in. I look forward to reading "Lost Light" since it is written in the first person and it will be interesting to see what's inside Bosch's head.
★ ★ ★ ★ ☆
didier fuentes
Michael Connelly sure knows how to keep the reader "reading" and guessing and thinking and actually investigating with Harry. City of Bones is a story unfolding in a limited time frame so the sense of urgency is there at the outset. The characters are a varied bunch from the 12 year old victim's odd family to the cops on the beat to the residents of Woodland Drive where the City of Bones is located to the cop partners and their superiors. It is an interesting plot and how a 20 year old murder can be traced through DNA and research techniques. But it still comes down to those who do the grunt work and sometimes pay with their lives. There is a lot of interviewing; a lot of not "playing by the rules" (when did Harry ever do that); a lot of chasing every tiny lead. And in the end it all came around full circle. Harry's emotions and relationships are out in the open in this story which I suppose led to the very emotional ending for me. This was a typical Connelly book - he never misses! I just hope Mr. Connelly that "It Ain't So" what you leave the readers with to mull over.
★ ★ ★ ★ ★
anandi
With all of the years of knowing Harry Bosch and being a native of Hollywood (so very rare these days), I found this book to be very sentimental. Traveling with Harry from Mulholland, through Nichols' Canyon and over to Tuxedo Terrace, Connelly brings all of the flora (good and bad) of the area to his stories. The "Last Coyote" and the "Poet" were good, but this episode with Harry Bosch truly put things in perspective. Thank you, Mr. Connelly, for a wonderful read. And, goodnight, Harry.
★ ★ ☆ ☆ ☆
jacey
I'm a big fan of Connelly's books and was riveted by his first few Bosch novels with their fast pacing and multiple twists that kept me binge reading. Other reviewers have addressed the two main shortcomings of this book, and I'd like to focus on just one. When an author makes me read about horrific abuse perpetrated on a victim to the point that the doctor explaining it is in tears and the hardboiled detective has to retch in the bathroom, there HAS to be payoff where the perpetrator is satisfactorily punished. This never happened. It should have and it didn't. Michael, if the torturer was going to walk, you should have toned it down. You left me angry and bewildered and I'm sure I'm not the only one.
★ ★ ★ ★ ★
alison page
This is the eighth Harry Bosch police procedural,and I am truly sorry I missed the first seven. It is a stand alone book, however, so not to fret. You don't need to have read the first seven to know what is going on.

Michael Connelly is a prolific writer, with a couple of series, articles, essays, etc. One of his books is going to movie.
★ ★ ★ ★ ★
mommalibrarian
Another great Harry Bosch novel from Michael Connelly. Harry Bosch does whatever it takes to solve his case, no matter how many toes he has to step on. He is akin to a lone wolf. A man on a mission often ignorant of the rules.
★ ★ ★ ★ ☆
savannah kiez
Another entertaining Harry Bosch police yarn. Harry seems more alienated this time around, and even the other police officers are held at arms length by the character. The bones of the child victim initiate the drama, and the twists and turns in the investigation keep it interesting throughout. I would recommend the book to fans of the series, but if new to the Bosch series, I would start at the beginning of his career. This is too close to his retirement.
★ ★ ★ ★ ☆
john sorensen
Another winner, but not my favorite Bosch book. A little slow at times and the quick demise of his love interest in this one was a little odd to me. Overall though, a good story, the usual great characters and Bosch is just a guy everyone can root for when reading this series.
★ ★ ★ ★ ★
mark ruddy
It's always nice (and it is rare) to see an author get better and better. Many writers write just about the same book every time. This novel is a real gem in the detective/thriller genre. I don't think I've ever read one as good. The characters, the dialogue, the plot, and EVERYTHING come together in a superbly well crafted tale. I defy anyone to figure out whodunnit before the final pages. Yet it makes perfect sense. Connelly was always good but with this book he puts himself up there with the greats. Hope we see more of hero Harry Bosche.
★ ★ ★ ★ ☆
brian cuddy
City of Bones delivers a streamlined mystery that follows one trail after another until finally turning the corner that leads to the answer. The story is interesting and entertaining, providing several emotional twists. The climax is somewhat weak and not as satisfying as others from Connelly. Connelly's other books have set his readers' expectations high---at the 5 star level. This one isn't quite there but still will entertain readers with its more than adequate writing.
★ ★ ★ ★ ★
dawn sullivan
This is the eigth in the Harry Bosch series, and it was great. Once again assigned to a case that touches Harry's damaged soul, he works his way through this mystery all the while dealing with soul-searching questions about himself. I will not give too much a way about the plot, but this has quite a few twists and turns. Just when you feel that Harry will finally be happy, that idea is abruptly snatched away from you. And the final twist at the end left me gasping (partially from dismay).

An excellent read, I highly recommend it.
★ ★ ★ ★ ☆
charliann roberts
How do you capitalize on your previous job experience? You write about it!
Michael Connelly books have mesmerized readers with his working knowledge
of the California Law Enforcement community. Not even some of his main characters are saved from the evil that lurks there. My thoguht is: If once you delve into his world of characters, and you don't find yourself fully engaged, you might want to check your sanity.
★ ★ ☆ ☆ ☆
roger prado
and we're not talking about boring conversation, either. this is the first book i have read by connelly and i found it as dull and flat as a butter knife. The story was unimaginative, the characters unspired, the plot was plodding and uncaptivating and as about as suspensful as watching a game of golf.
Is the publisher sure this wasn't a rejected teleplay for Matlock or Murder, She Wrote? If you want a spine tingling, look-under-the -covers story, read Truman Capote's short story (based on true facts), "Hand Carved Coffins" in the book, MUSIC FOR CHAMELEONS.
A game of CLUE with my 5 year old nephew would have been more mysterious than this yawnfest.
★ ★ ★ ★ ☆
barthas
This was only my second Connelly book, with Echo Park being the first, so I was not disappointed as other Connelly fans have been with this book. I thought it to be better than Echo Park, I was more engaged with this one. After a dog digs up a bone of a child's dead body, Harry investigates. He also develops a love interest in a rookie. It retains suspense until the end of the story. I didn't particularly care for the romance part of the storyline, but it was a small enough part to not take away from the main storyline of the murder mystery. I would recommend this to people who enjoys murder mysteries.
★ ★ ★ ★ ★
holly stauffer
I have enjoyed this novel. This is one of better Bosch novels since Trunk Music (5th in series). It's much different than the previous novels as it's written nicely. It's like Harry Bosch needed a break in one of his cases from being a scapegoat, his superiors breathing on his neck, making enemies among other unknown blues, or being out of control emotionally as shown from previous novels. Not much shown in this novel which makes it more enjoyable to read like I needed a break, but continuing in this series once in a while. That's the way I have noticed and felt from this novel comparing to previous novels in this series.
★ ★ ★ ☆ ☆
suhaila
Not the strongest of the Harry Bosch series, but a good read nonetheless. One can't help liking the Harry Bosch character, taciturn but driven, and very fallible in his personal life. Once again the personal and the professional clash in Bosch's life. Strange that he can remain so detached and perceptive in his detective work, but such a disaster in his personal dealings. An interesting murder over 20 years old is the center of this story and Bosch has his eyes only on solving it, no matter the cost.
★ ★ ★ ☆ ☆
gingerkat
Two major flaws bother me a lot, hence a 3-star rating:

1. With the body of the victim buried so shallow, and with wild animals (coyotes) around, how is it possible the bones were only dug out 20 years later by a domestic dog?

2. The death of Harry Bosch's "boot" girlfriend was really weird and was never explained. She seemed to have died of Connelly's desire for Bosch to remain a loner.

And of course, the ending is truly weak as some other reviewers have pointed out.
★ ★ ★ ★ ★
dylan
City Of Bones is a good book so far, and I really like the mystery and suspense. I really didn't like how the main character fell in love with a minor character. I really thought he would fall in love with another main character. I like the book so far, so if you're into a good suspense, mystery book then City Of Bones is good for you. Michael Connelly is a great author. I reccomend this book a [....] age book any younger wouldn't understand it.
★ ★ ★ ★ ★
shuva
Admittedly I am biased. Connelly is my favorite and I'd probably rate him 5 stars if he wrote a phone book. That said, this is a different Harry Bosch novel. The pace is slower than previous works, the empasis is more on procedure and mystery than complex story line and unexpected plot twists, and Harry is even more introspective than usual - from his intense involvement in the case to his affair with an almost normal lover. This book reminded me more of "The Last Coyote" than other Bosch novels. I believe it is a book to be read slowly, enjoying the nuances, discovering Harry's gradual evolution, and simply delighting in an excellently written novel.
★ ★ ★ ★ ★
scott l
One of the best of the Harry Bosch series. This one concerns a decades old body found in a rugged area off Wonderland Avenue up in the Hills. This one is semi-heavy on forensics and searching through records. A sad affecting story.
★ ★ ☆ ☆ ☆
joangee
very slow going and then too many different side stories intertwined...

There were just too many for sure suspects. The father? Way too obvious. The true murderer, he played such a small but then again obvious part.

It was just okay for me.
★ ★ ★ ☆ ☆
taghreed hassan
I am astonished at early enthusiasm for this book. Granted it's well plotted and very well written. Michael Connelly is an established author, and for good reason. But THIS book is a dreadful downer. Terrible things have happened in the case Harry Bosch is investigating. Terrible things happen in the course of the investigation. The future looks bleak indeed.
I'm not one to avoid all unpleasantness in my reading, but this unmitigated pessimism does not constitute recreational reading in my view. Consider yourself warned!
★ ★ ★ ★ ☆
liz countryman
Not the best Bosch, but certainly another solid noir entry. Kudos to my main man Connelly on that. Obviously the series did not after this and since I read the Narrows first, I know what happens to Bosch. Still, it was in line with his character to make such a rash decision. The mystery was geniunely surprising. The BRasher part seemed underdeveloped could have been much stronger. Still, Bosch is alone and ready to do more damage, which in this case is quite good.
★ ★ ★ ★ ★
phillip korkowski
After reading all of Michael Connelly's books I have to say that City of Bones is one of, if not the best novel he has written. Over the years Connelly's writing has improved with each book, and his plots have always been excellent. If you have not read any of the other Harry Bosch novels don't feel you are cheating yourself by reading City of Bones first. This could be a stand alone novel, it is that good. Also I just heard COB has been nominated for the Edgar Award for best novel of the year, I think it will win!
★ ★ ★ ★ ★
everyone poops
The tone seems darker in City of Bones, the 8th Harry Bosch novel, but the hero is as driven as ever. This one has an odd pacing that really keeps you pulled in, and a crime victim eh means everything and nothing at the same time. Another compelling read from Connelly.
★ ★ ★ ★ ★
lindsy
This is my fourth Michael Connelly book and so far my favorite. I love the Harry Bosch character and I love the way Connelly has developed his personality. This is a fast paced, always interesting book with a twist at the end. These are charcters and circumstances that seem real. A lot of times, after finishing a book, my comment is, "Give me a break." Not so with this story. Loved it.
★ ★ ★ ★ ☆
ceil
Bones found from 1980's, by a dog. like other books this one has lots of twists and turns. Again Bosch did not quite follow the company line. He did solve the case but they was a cost. I do not believe the cost was worth it. What about you?
★ ★ ★ ★ ★
david brawley
In my opinion, this is the very best Bosch novel to date. The plot is as tight as the sheet on a new recruit's bed and full of twists and turns that kept me guessing until the end. Bosch is maturing as a cop and as a human being (and I'm glad his superiors agree with me) in this haunting tale of his search for the killer of a young, abused boy. I highly recommend this awesome author. Keep up the good work....I can't wait for the next one!!
★ ★ ★ ☆ ☆
carlos flores
I won't rehash the plot summary since most reviews do that...I'll just jump right into what I thought of the book. To start, I have to mention that this is the first Harry Bosch novel I have read. I was given the book as a gift, and decided to read it before going out and buying the first in the series. I love that the story involves an investigation that feels "real." There are no over the top clues, and the detectives don't just go out, find things, and wrap up the case in 48 hours which seems to happen in so many stories to keep the action flowing. Harry Bosch is a real detective and his investigation takes some time. Also, Connelly does a superb job in demonstrating to the reader the inner workings of a real cop. He seems to know how they tick. I enjoyed the behind the scenes stuff and inner workings of Bosch more than the plot of the murder.

That being said, the novel left me feeling a little empty inside. For a fascinating setup to a story with a dog digging up a human bone in the woods, I felt let down by the rest of the plot. The ending was totally anti-climactic as other detectives brought down the "bad guy" while we were stuck in Bosch's point of view a distance away from the action, wondering what was going on. Too many strings were left untied, as we never find out what really happened in one of the biggest plot twists and certainly the best action sequence. In addition, there seemed to be some continuity issues in play. Harry cracks a few ribs at the beginning of the book, and it is mentioned a few times as being very painful for him over the next few days. Then, all of a sudden, it is never mentioned again, and he is able to do some incredibly strenuous activities that nobody would be able to do a few days after breaking their ribs. I know it sounds like I'm nit-picking a bit, but a great book should not have those issues.

I finished reading the book about a week ago and I still can't decide if I liked it or not. It kept me engaged throughout, but still left me wanting more from the experience when I was done. Overall, I would probably give the book more like a 3.5 rating. I recommend it for an entertaining read, but don't expect to be blown away. I am going to try to read some of the earlier Bosch novels now, and I suggest other readers do the same first. From what I hear, those are much more engaging.
★ ★ ★ ★ ☆
jeremy clifton
This being my first Michael Connelly novel I only knew him by reputation and didn't know what to expect of his writing. I bought it take on a short vacation and ended up reading the entire novel on the car ride en route. Needless to say, I was thoroughly enthralled by this book.

Detective Harry Bosch's endeavor to solve a 20-year-old murder of a 12-year-old boy made for an interesting plot. But it was Connelly's ability to seamlessly move his characters in and out of a shifting storyline that kept the pages turning at a brisk pace. I found his writing to be very fluid and very readable. And I really didn't come across any dead spots in the book. I suppose that at some point the final outcome became predictable but, for me, that didn't dampen one iota my enjoyment of "City of Bones." Other reviewers have stated that Connelly has done better in some of his other books in the Harry Bosch series. That being the case, I certainly will be reading many more of Connelly's works.
★ ★ ★ ★ ★
yasser salah
After reading a few James Patterson novels, it is possible that any author could seem like a genious. However, I really did enjoy the reading of this book in its entirety. The one thing that I would like to point out here is that M. Connelly appears to be extremely talented in grafting out all of the facets in a story. The dialogue was intense enough so that you desired to be a part of the conversation, yet never was it too much. The same with detail. When the author described a particular setting, he was quick to give you what you needed to know. In other words, he did not ramble on for two pages about the appearance of one's house or computer (i.e. D. Koontz). And lastly, what goes on within the police force was brought together precisley so that even the simple reader can easily follow. This book is a definate reccomendation to all those that are tired of the same ol' myster writers that care more about culteralistic dialogue and more murders scenes than logical reasoning and reality.
★ ★ ★ ★ ☆
khuloud muhammad
If you love authentic police procedurals, you just can't go wrong with Michael Connelly. His writing is superb, his characters are interesting and alive, and his plots never fail to satisfy. The reason I only gave the book 4 stars is that this book is not his very best, but it is head and shoulders above most of what's out there today. I enthusiastically recommend this novel to anyone in search of a good read.
★ ★ ★ ★ ☆
sascha
A sad, bittersweet book. Harry finds a woman who lifts him...yet things don't work out quite as we'd hope. A young boy is abused throughout his childhood only to end up buried....bones on a hill. How Harry deals with the ending of the case will surprise you, I think. A great investigation, as always.
★ ★ ★ ★ ★
joseph griffiths
Once again Michael Connelly has penned a narrative that draws you into its midst and holds you captive to its conclusion. Connelly takes you through the discovery of old bones and uses action and dialogue to carry you step by step through the case to the discovery of the murderer. Another blockbuster from this talented writer.
Beverly J Scott author of Righteous Revenge
★ ★ ★ ☆ ☆
karin
I kept waiting to hear the "dong dong." There is nothing new here. The writing wasn't bad. It just didn't have anything new that really grabbed me. It sounded like another episode of "Law & Order." Save time and watch the show instead. This was my 1st Connelly novel and I wasn't impressed. He'll get a 2nd chance with me because I bought 2 other of his books at a HP Books warehouse sale.
★ ★ ★ ★ ☆
tammy krestel
Mr Connelly simply doesn't know how to write a bad book. I've read 'em all and his latest is up to his usual lofty standards.
The things I like about this book are pretty much the same as what I like about all his books: tight writing - no wasted passages, unbeatable procedural authenticity, steadily escalating tension and excitement, and REAL characters.
I gave this 4 stars simply because I would have to leave the 5 star ratings for Concrete Blond and Blood Work - his two finest books in my opinion.
Anyone who is checking out these reviews and wondering if they should try a Michael Connelly novel for the first time, listen up: I've read all of the current crop of crime writers work and Mr Connelly is the subtle master at the head of the class. Do yourself a favour and read his novels in sequence starting with the Black Echo. You will not regret it !
★ ★ ★ ★ ☆
alleng
Again, I have to thank MC for writing such wonderful crime novels, and spending time with Harry Bosch is always a joy and of course, very entertaining. As all his other books, "City of Bones" is a fascinating story, ...What impresses me the most is the fact that while many authors (after wrtiting great first novels) show an immense lack of quality in their writing ...; in contrast, MC keeps his high standards and therefore deserves my deepest respect. Justly, he is an acclaimed writer of realistic, suspenseful crime novels with strong characters.
His books, esp. the Harry Bosch novels, are highly appreciated!
-buying order-
★ ★ ★ ☆ ☆
kandace
All ten previous novels from Connelly have been very good. In City of Bones I think I sense an easing of the pedal for the author, maybe the novel was rushed. There isn't as much grittiness, characterizations, or suspense as in his previous work. No matter, still a very good book in an excellent series.
★ ★ ★ ★ ★
abedalbaset
I have read all of Michael Connelly's books and without a doubt, this is the finest! It was fast paced and extremely well written. I have learned never try to guess the ending and this book was no exception. There were several potential endings, however, as usual, you don't really know until the very end.
I am very concerned about Harry Boesch. I can't wait to read the next book in the series (if there is one). Thanks Michael, for your fine job!
★ ★ ★ ★ ★
yusra ben
This was an exceptional novel written by one of my favorite authors. Detective Harry Bosch has once again entered my life and taken over all of my spare time. This was a particularly good one to me, however, I find of Connelly's novels to be spellbinding. Once you start reading them, you can't quit.
Please RateCity of Bones (A Harry Bosch Novel)