Nightmares & Dreamscapes
By Stephen King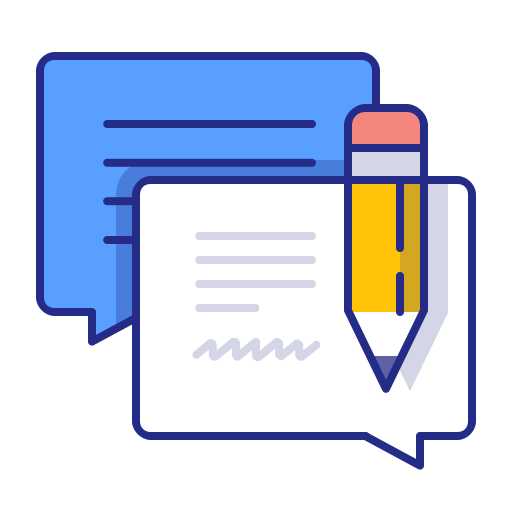 Total feedbacks: 11
★

★

★

★

★

★

★

★

★

☆

★

★

★

☆

☆

★

★

☆

☆

☆

★

☆

☆

☆

☆

Looking for Nightmares & Dreamscapes in
PDF
? Check out Scribid.com

Audiobook
Check out Audiobooks.com
★ ★ ★ ★ ★
jessica snell
I've looked everywhere for this book and couldn't believe the amount sellers were looking for. I ended up buying the book for my kindle and was a lot cheaper than buying the hardcover. So glad it was offered for the kindle.
★ ★ ★ ★ ★
tammy salyer
I LOVE THIS BOOK!! THE STORIES TOOK ME TO FAR AWAY PLACES THAT HELPED ME THROUGH A BAD SITUATION I FOUND MYSELF IN!! DOLAN'S CADILAC IS THE GREATEST ULTIMATE REVENGE, NIGHT FLIER WILL HAUNT YOU IN THE RESTROOM CHATTERING TEETH IS THE ULTIMATE IN PRIVATE SECURITY AND IT GROES ON YOU IS AMAZING!!! IT CERTAINLY DOES!!
BUY THIS BOOK-YOU WON'T REGRET IT!!
★ ★ ☆ ☆ ☆
dallas
I'm not a huge huge King fan. I really loved the Stand as a child and was looking for brain candy for a vacation when I dug this up.

The big issue is I don't think King really wrote these aiming to publish them. They read more like self-inflicted writing experiments. I know many novelists will whip out a short story or two just to clear their head. That's what this seems like. Many of the stories are clearly more experimental: let's write a Sherlock Holmes story, let's be even more excessively HP Lovecraft-y, Ohwouldn'tthisideabecrazy.

I'm not knocking it, but I didn't find *any* of the stories exceptionally entertaining, and many of them I skipped past without finishing.
★ ☆ ☆ ☆ ☆
tinah
I hate to leave this review because I have enjoyed King for over 20 years but this book was terrible! It was so boring that I skipped around trying to find something that would hold my interest. Not one story was interesting or enjoyable-much less scary or creepy. Simply awful.
★ ★ ★ ☆ ☆
krista hobdy
This review is only for the actual physical condition of the book. It arrived (on time) with a 1-inch tear on the back cover. Lame!

I'm sure it's good reading though. I read Everything's Eventual a few years back and loved it. I hope this book is just as awesome.
★ ★ ★ ★ ★
kevin brantley
I don't like to read books for fun. Mostly because of the length, I get too impatient with long books and tend to stop reading. But his work is really interesting. I get sucked into the stories. And it's great cause it's all short stories.
★ ☆ ☆ ☆ ☆
emilybern
I love Stephen King, and this is a great collection of stories.
I have one problem...
Whose bright idea was it to put a short story collection on kindle without a working table of contents?
That makes this purchase almost useless.
★ ★ ★ ★ ★
angelo
NIGHTMARES AND DREAMSCAPES BY STEPHEN KING is a series of short& novella stories that goes back to Kings early days . He always has said he likes short stories & in my opinion I think NIGHTMARES AND DREAMSCAPES is one of his best short stories books. So , Constant Reader, as Mr.King calls us fans of his, fasten your seatbelts and enjoy the ride. Of all of his short stories I have to think my total favorite is CHATTERY TEETH which is in this book. My son, who is also a King Constant Reader agrees. While on vacation I happened to find a set of Chattery Teeth & brought it home as a gag present for my son! He loved them! So sit back, turn the lights on, put on your favorite tunes & enjoy NIGHTMARES AND DREAMSCAPES BY STEPHEN KING!
★ ★ ★ ★ ☆
kooiman2
It's an understatement to say that Mr. King is a prolific author. 'Nightmares & Dreamscapes' in this mass market paperback edition is almost 900 pages. The collection of short stories was originally published in 1993. Mr. King was 45 when he wrote the introduction. Not all the stories are going to give you the heebie-jeebies. One piece is a tender discussion between a boy and his dying grandfather. Mr. King's tale about zombies on a Maine island was funny and nowhere near scary. Another is his attempt at a Sherlock Holmes mystery. The work's opening piece 'Dolan's Cadillac' is simply a revenge story. It even includes a Twilight-Zone-sorta screenplay. The collection shows that Mr. King is not a one-note artist. His ability to write in various styles is impressive.

My only disappointment was his long essay about a Bangor, Maine Little League baseball team in which one of his sons was on. Sweet Moses, it was such a painful boring ordeal I couldn't finish it. That is extremely rare. Most books I will finish even if I don't care for them and it's the first time I've ever given up on a Stephen King work. As usual the author peppers his works with funny wordplay or dialogue and he leaves enough mystery along the way to keep you reading until the conclusion. Please note that not all his stories explain why events are happening or tie the ending in a neat little bow. It was mostly a fun collection. I especially enjoyed 'Night Flight' which made this 56-year-old want a teddy bear and his mommy.
★ ★ ★ ☆ ☆
becky finfrock
As a fan of Stephen King, I have to say that I enjoy his short stories more than his novels, for the most part. The stories in this particular book, however, left something to be desired. There were a few I absolutely loved. Dolan's Cadillac and the Night Flyer were amazing. Chattery Teeth and The Moving Finger were both creepy and funny at the same time. But overall, I have to say that the stories in Night Shift and The Skeleton Crew were much better. I guess my expectations for this set were too high.
That's not to say I didn't enjoy the book. I did, very much. I just have one question: why is Stephen King so obsessed with his characters' bathroom habits? I don't think there's a story in this book that doesn't delve deeply into the MC's need to urinate and defecate. Why do I need to know this? Why do I want to know this? By the end of the book, it left a sour feeling.
★ ★ ★ ☆ ☆
stuart dummit
This is a fairly typical early Stephen King collection: a few stories are great, most are simply good, and a couple are pretty bad. On the upper end of that scale we have Dolan's Cadillac, which is a King take on The Cask of Amontillado, wherein a man gets revenge on his wife's killer by methodically burying him alive in the titular car. Home Delivery, about a group of islanders who survive once the graveyards on the mainland start spewing out zombies, is also pretty great and classic Stephen King. But reading the whole collection also means suffering through items like Head Down, a 54-page nonfiction account of his son's Little League season that's every bit as self-indulgent as it sounds. (In a way I guess that's as horrifying as the zombies...)
Please Rate Nightmares & Dreamscapes