Angelbound (Angelbound Origins Book 1)
By Christina Bauer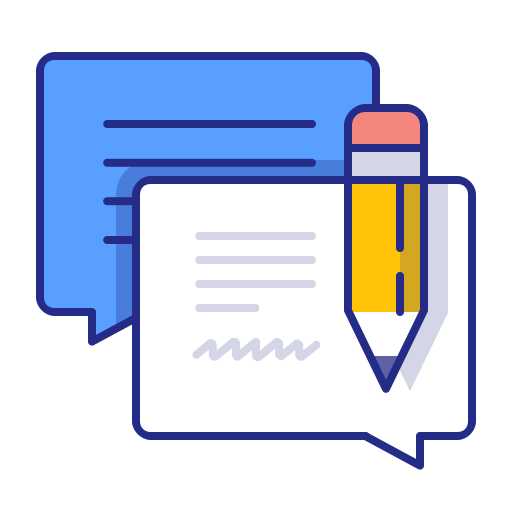 Total feedbacks: 78
★

★

★

★

★

★

★

★

★

☆

★

★

★

☆

☆

★

★

☆

☆

☆

★

☆

☆

☆

☆

Looking for Angelbound (Angelbound Origins Book 1) in
PDF
? Check out Scribid.com

Audiobook
Check out Audiobooks.com
★ ★ ★ ★ ★
agordhandas
This was a fascinating book but it isn't an adult paranormal romance. It has a slow building relationship between a strong alpha male and a strong alpha female. I recommend this book to those who like a strong male and female lead...however, at times the male just takes control. When the male lead does take control it doesn't demoralize the female character it seems natural and more of a partnership than a gender war.
★ ☆ ☆ ☆ ☆
isabelle pong
I hate to say it but I could NOT get into this book to save my life!!!! I TRIED several times. I wasn't even interested to skip to the end to see if it ENDED well. It' SOUNDS great in the description though, several elements that I am very interested in,SUPPOSEDLY but I never got past ch. 2!!! VERY BORING.
★ ★ ★ ★ ★
caroline gagliardi
This is different from usual supernatural stories. It explains how this world works without being boring. It's great for making you feel better and happy that a girl can be unique and still kick butt.
★ ★ ★ ★ ★
eline maxwell
This was a great book!!! The monsters that are created are so vivid and the arena fight "scenes" are amazeballs!!! I love the main character , myla ,and the fact that she kicks ass is wonderful and don't forget the 7'long tail! Angels and demons and ghouls .. Oh my!!!! Purgatory never seemed so interesting!!
★ ★ ★ ★ ★
leila mohamed
I personally love the Angel/Demon novels, but Angelbound brought new and original elements to the table. I loved the Ghoul and Thrax twist as well.

This book was amazing. Myla kicks some major booty! And I love that she doesn't need a man to save her (most of the time!) anxiously awaiting the release of book 2!
★ ★ ★ ★ ★
michael gross
Paranormal teen fic. SO GOOD! This revolves around ghouls, angels, demons, and the mixed breeds. there are 5 different worlds and each species precides in each. But Myla learns that this co-existance isn't so livable anymore. Family secrets threaten Myla as she battles through them to find herself and her love. Witty, sarcastic, viscious, and lovable
★ ★ ★ ★ ★
m nagle
I really enjoyed the story. The author created a new story for demons and the afterlife that I have not heard before. I found it very interesting to meet the characters. The main characters are high school age and I think they are written true to that age with their vocabulary and actions. They grow as they learn more about their world. I have read the second book now because I enjoyed the first one so much.
★ ★ ★ ★ ☆
jill diamond
I thoroughly enjoyed the journey of these characters and their world. I can not wait to read more about these characters and their continuing journey. Great building of their world and other characters and leads for more.
★ ★ ★ ☆ ☆
veneta chavdarova
The general plot was good. However, the actual story-telling left some to be desired.
I'm an action guy. There was so much potential in this plot for a great read, there truly was, with all of the various races converging to an inevitable clash that could only be seen in a place like Purgatory!
But it just wasn't there. Fight scenes and sequences lasted typically no more than a page! There wasn't truly any large-scale fighting to witness. I realize that Mrs. Bauer has emphasized over and over how kick-ass a fighter Myla Lewis is, but for her to so easily defeat most of her opponents in just a handful of moves is very disappointing.
I'm undecided whether I'll pursue the rest of the series.
★ ★ ★ ☆ ☆
natalie hansen
The book started slow and I didn't think I was going to be able to complete it but the story improved. I ended satisfied that I had read a complete story even though the story continues. This is the type of book that I call a series and not an awful serial (thank you very much). I will read another in the series.
★ ★ ★ ★ ★
abby hohmeier
It's my first time ever ordering a sequel that has not come out yet, and I can say that Angelbound was very deserving of that "honor." I always find books/tv/movies with plot lines that make me say, "How could this even work?" tend to be the ones I love the most. World building, characters (supporting and main), and story delivery were all very compelling. This book went above and beyond my expectations, and I look forward to the next one.
★ ★ ★ ★ ★
joshua jolley
I couldn't put this book down. It's hard for me to find books that I could read in one sitting. I read this book from start to finish in a few hours. I am looking forward to the next book in the series.
★ ★ ★ ☆ ☆
marylee vetrano
Easy read, okay writing. Felt like it was targeted at mature late teen readers. Heavy on the mom/daughter, friend and high school drama. More romance than I would have cared for, action was sparse, empty and over too soon.
★ ★ ★ ☆ ☆
susan mazur stommen
This was an entertaining story which had an original idea though it did get bogged down in the predictable at times and I am not a huge fan of the insta love connection. Myla did annoy me at times with her reactions to certain things being a bit childish at times and as I am not YA maybe it is something that the younger audience will relate to. It was a bit slow in places which made it hard to stick with but overall it was an entertaining read and I am sure the YA crowd will enjoy this book.
★ ★ ★ ★ ★
angela stringer
I have never been a fan of fantasy (haha), but Christina Bauer's writing style and wit have turned me around. She has the ability to create new worlds yet it is all very relatable. See for yourself - you won't be disappointed.
★ ★ ★ ★ ☆
elizabeth creegan
I really really reeaaalllyyy liked this book!! It was funny and exciting all rolled into one a great read. Romance and a really good bad guy, don't know what's going to come next but I'm SO excited to find out.
Totally recommend you read this one haha :)
★ ★ ★ ★ ★
ankimno novakowski
It really has been a while since I've read an amazing book! This is definitely one of my top three favorite books!
Myla is an extrodinarily amazing character and Christina Bauer is such an amazing writer!
The way she intertwined the 5 realms so effortlessly was awesome and I love anything with angels in it!
★ ★ ★ ☆ ☆
rathi
1st book in a new series. Not a cliffhanger, but most of the conflicts still need to be resolved.
Overall, an okay read. It was an entertaining, quick read with potential for the characters to grow, mainly because the two main characters' behavior was a bit juvenile. The female protagonist is feisty and skilled, and I'd read the next short-story installment if I could check it out of the library. Not sure I'll pay for the rest of this series.
★ ☆ ☆ ☆ ☆
desiree kipuw
To be utterly fair here, I need to let everybody know that I didn't finish this book. The very high praises and many 5 star reviews are a mystery to me. The only explanation making sense is that I am too old for this book, so maybe for a teenager it would work just fine.
★ ★ ★ ★ ☆
lacey miller
Toothless amigurumi pattern

Here is my free pattern for my Toothless amigurumi -- while I designed and created everything in this photo, the instructions for the wings and tail fins that I post here were finalized by other people who kindly allowed me to share them, as I felt they worked better than mine, and the tail is a free pattern from another crochet blog, credited below. Please feel free to make as many Toothlesses for yourself or for your friends as you like, I only ask that you PLEASE do not produce these to sell for profit on sites like Etsy, or claim/sell the pattern as your own, since I worked very hard on this to share for free and because some parts of the pattern are kindly provided by people other than myself. Thank you for understanding!

THE PATTERN!
I used worsted weight yarn and a size F/3.75 mm hook. I was able to make all the pieces with 1 skein of Vanna's Choice yarn.

Important: in the instructions for the body, when I say "inc 2,"
I mean single crochet 3 into the same single crochet, so you are
essentially increasing by two stitches in the same stitch instead of
one.

Body:
R1. MR (6)
R2. Sc 2 in each sc around (12)
R3. (Sc 1, inc 1) 6 times around (18)
R4. (Sc 2, inc 1) 6 times around (24)
R5. (Sc 3, inc 1) 6 times around (30)
R6. (Sc 4, inc 1) 6 times around (36)
R7-8. Sc around
R9. Sc 12, dec 6, sc 12 (this is what shapes Toothless's butt) (30)
R10. Sc around
R11. (Sc 3, dec 1) 6 times around (24)
R12-13. Sc around
R14. (Sc 4, dec 1) 4 times around (20)
R15. Sc around
R16. (Sc 3, dec 1) 4 times around (16)

Fasten off, you don't need to leave a long tail for sewing. Stuff the body.

Head:
R1. MR (6)
R2. Sc 2 in each sc around (12)
R3. (Sc 1, inc 1) 6 times around (18)
R4. (Sc 2, inc 1) 6 times around (24)
R5. (Sc 3, inc 1) 6 times around (30)
R6. (Sc 4, inc 1) 6 times around (36)
R7. Sc around
R8. (Sc 5, inc 1) 6 times around (42)
R9. (Sc 6, inc 1) 6 times around (48)
R10-11. Sc around
R12. Sc 23, inc 2 in next 2 sc, sc 23 (52)
R13. Sc around
R14. Sc 25, inc regularly in the next 2 sc, sc 25. (54)
R15. (Sc 7, dec 1) 6 times around (48)
R16. (Sc 6, dec 1) 6 times around (42)
R17. (Sc 5, dec 1) 6 times around (36)
R18. (Sc 4, dec 1) 6 times around (30)
R19. (Sc 3, dec 1) 6 times around (24)
R20. (Sc 4, dec 1) 4 times around (20)
R21. (Sc 3, dec 1) 4 times around (16)
R22. Sc around

Fasten off and leave a long tail for sewing, then stuff the head. When
you stuff the head, you will need to do a lot of shaping. The
increases in rounds 12 and 14 give Toothless a bit of a point in the
front of his face, but until you stuff and shape the head it looks
pretty weird. I usually put more stuffing in the back of his head, a
bit less in the front, but enough in the point of his "snout" so that
it's clearly there.

I like to sew the body and the head together at this point. He has a
thin little neck so I usually skewer him from head to bottom with a
long knitting needle, it keeps everything in place.

*Toes: To make a toe, HDC 5 in the same st. When you finish the fifth
HDC, remove your hook from the loop, loosen the loop, reinsert your
hook into the first HDC, grab the loop you dropped and pull it through
the first HDC, like a slip stitch, then continue your round.

Front legs (make 2):
R1. MR (6)
R2. Sc 2 in each sc around (12)
R3. (Sc 1, inc 1) 6 times around (18)
R4. In BLO (except for the toes), sc 4, (Make toe*, sc 2) until you
have 4 toes with 2 sc's between each, sc 4.
R5. Sc around. You should still have 18 st. The toes take up a lot of
space and sometimes obscure stitches, especially the stitch right
before the toe, so those are easy to miss. If you have trouble seeing
it, just pull the toe to the left and you should be able to find it.
R6. (Sc 7, dec 1) 2 times around (16)
R7. Sc around
R8. (Sc 6, dec 1) 2 times around (14)
R9. (Sc 5, dec 1) 2 times around (12)
R10-12. Sc around
R13. (Sc 4, dec 1) 2 times around (10)

Fasten off and leave a long tail for sewing.

Back legs (make 2):
R1. MR (6)
R2. Sc 2 in each sc around (12)
R3. (Sc 1, inc 1) 6 times around (18)
R4. In BLO (except for the toes), sc 4, (Make toe*, sc 2) until you
have 4 toes with 2 sc's between each, sc 4.
R5. Sc around.
R6. (Sc 7, dec 1) 2 times around (16)
R7. Sc around
R8. (Sc 6, dec 1) 2 times around (14)
R9-10. Sc around.

Fasten off and leave a long tail for sewing. I prefer to sew the back
legs on before the front legs. When I stuff the front legs, I like to
stuff the bottoms and leave very little stuffing at the top, so the
legs can sit flatter against Toothless's front.

I sew all the way around the circumference of the back legs when
attaching them to the body, but when attaching the front legs I
typically squish the opening and sew the ends together as I sew them
on, if that makes sense. It's just another measure to make them
more flat.

Ears (make 2):
R1. MR (6)
R2. Sc 2 in each sc around (12)
R3-4. Sc around
R5. (Sc 2, inc 1) 4 times around (16)
R6-7. Sc around
R8. (Sc 3, inc 1) 4 times around (20)
R9-14. Sc around
R15. (Sc 3, dec 1) 4 time around (16)
R16-17. Sc around

Fasten off and leave a tail for sewing. You don't need to stuff the
ears, just squish them flat and sew them on.

Mini-horns (make 6):
R1. MR (6)
R2. (Sc 1, inc 1) 3 times around (9)
R3-5. Sc around

Fasten off and leave a tail for sewing. Two horns go between the ears
on the top of the head, and two horns on each side of his head.

Tail: I use the instructions from here:
http://mygurumi.blogspot.com/2009/08/only-to-show-you-im-still-here-post.html
and usually stop at round 15. You can make it shorter or longer if you
wish.

Wings (courtesy of Stitch Bitch):
ch 6, work sc in 2nd ch from hook and the one after it, sc 3 in next ch, sc 1 in each of the next 2 chs; ch1 and turn (7 sc)
sc in first 3 sts, 3 sc in next st, sc in next 3 sts; ch1 and turn (9 sc)
sc in first 4 sts, 3 sc in next st, sc in next 4 sts; ch4 and turn (11 sc)
sc in 2nd ch from hook and next 2 chs, sc in next 5 sts, 3sc in next st, sc in next 5 sts, 3 foundation sc; (19 sc)
ch 1, and turn
sc in next 9 sts, 3 sc in next st, sc in next 9 sts; fasten off (21 sc)

Tailfins (courtesy of TacticalGranny)
set A (base of tail near body):
Make two and attach to center line of tail near the body.
Ch 5, work sc in 2nd ch from hook, sc 3 in next ch, ss to last ch and fasten off.

Tailfins set B (end of tail):
Make two black, or make one black, one red. Red goes on the left side of tail when the tail is facing you.
Row 1: Ch 5, work sc in 2nd ch from hook, sc in next 2 ch, inc in last ch; ch 1 and turn (5sc)
Row 2: sc in first 3sc, sc2tog in last 2 sc. ch 1 and turn. (4sc)
Row 3: sc in first 2sc, sc 3 in next sc, ss (slip stitch) to last sc. Place 2 more ss through ends of previous rows to form the curved shape at the end of the fin. Fasten off and attach to tail.

Eyes:
The acrylic felt that I used for the eyes can be purchased at Michaels, Jo-Ann's, AC Moore or any general craft store. You can find it in the kids craft section with the school craft supplies, pipe cleaners, pom-poms, popsicle sticks, etc. They come in small, individual sheets that cost about 25 cents apiece, so I buy plenty in case I need extra!

You can also use real felt if you desire, though I only have experience using the acrylic craft felt. I cut out the general shapes (you can right-click save the image provided at the top of this pattern and print it out and it should print to the correct scale, but it is just as easy to draw it yourself):

I use these scissors to cut out my eyes since they are small and precise. I fold the sheet of felt in half and cut out the general shape of the eye, a bit larger than I want it to be so I can cut it down, refine the shape and make the edges nicer. Folding it in half will give you two pieces that are generally the same shape, then you can cut them down and make them look nicer as I stated before. Do the same with the felt for the pupils.

Because of the bumpy texture of the crochet, I find that it is easier to use fabric glue to apply the eyes rather than sewing them on. The shape of the eye stays more consistent. I like to use Fabri-tac glue... be advised that it dries quickly and is quite permanent, so be careful when gluing your eyes on.
★ ★ ☆ ☆ ☆
hillary britt
I don't write many books (despite reading 100+ each year), but I felt like I needed to take the time and write a few things about "Angelbound". While entertaining, this book does not warrant the 4 and 5 star reviews it's been receiving.

First of all, this story is SOO predictable. I predicted how it ended by page 50. The plot is not even close to being mysterious or suspenseful. Very elementary.

Also, many aspects of this book were just downright corny and cheesy. Oftentimes, the dialogue and character actions seemed silly and ridiculous. Every time Myra had to fight, and risk her life, she hollered, "yayyyy!!!" while jumping up and down? That doesn't make any sense, and diminishes from the risk of fighting someone to the death.

The whole quasi-slave thing didn't make sense. They were "slaves" but this didn't affect their lives AT ALL outside of job choice and wearing sweat pants? I literally laughed out loud when the ghouls told the high school students yell, "take me! take me!" in order to sacrifice themselves to demons to protect their ghoul "masters". How ridiculous. That doesn't even make sense.

An as always, the insta-love pisses me off. She hates Lincoln, all of a sudden likes him, and then falls in love with him after really only talking to him 3-4 times... who does that? Then the story shocks me from being all sweet and Innocent with cute smooches to raging hormonal lust. The sweet "brush of the lips" turns into full on "get me naked now!" Say, what?

Furthermore, it took me a LONG time to warm up to Myla. She seemed childish, simple, and brash. Her relationship with Cissy didn't make sense. Cissy was a HORRIBLE friend for almost the entire book. They seem to have nothing in common and don't even like each other much.

Overall, the book was elementary and amateur. It needed a lot of work. However, it I did enjoy the original take on things, and it was overall pretty entertaining. The author has some potential, with a lot more work and a great editor.
★ ☆ ☆ ☆ ☆
helen phillips
I don't like it at all !!!!!! I'm not going to read Anykind of book like this ever again...... If this is your kind of book read it but if not don't read it!!!! Thank God it was free or I'd want my money Back:(
★ ☆ ☆ ☆ ☆
kate steigerwald
I don't normaly write reviews, but this book really made me want to write one. I don't know if I read a different copy of this book than everyone else did because for the life of me, I can't figure out why it has so many 4 and 5-star reviews. I was highly disappointed. First off, the book is way too long and the writing style is choppy. For some reason reading this book really annoyed me and I ended up with a massive headache (and the urge to throw my kindle out of a window) trying to read through it. I love a detailed and descriptive story, but there is way too much excessive and unnecessary information and detail in this book. I read through 535 pages of a whole lot of nothing. The book dragged on endlessly and took forever to reveal anything and to just get to the meat of the story. There is a whole lot of "telling me instead of showing me" (which can really make a book drag on) going on and it all seems to just get forcefully shoved down my throat. Also, the majority of the plot points were very predictable--like who her father was--and when the truth was finally revealed 300 pages later, all I wanted to do was scream No Crap! at the top of my lungs and bang my head against the wall. The writing and a lot of the things that happened like the fight scenes and characters' reactions were very repetitive, which should have been a sign that the book was getting too long.

It took forever to get to the whole romance aspect of the story between Myla and the prince. I am not a fan of the insta-love that is so common in YA novels and this book is rife with it. I was wondering if they were ever going to get to the romance and love that's mentioned in the summary because Myla and the Prince hated each other immensely for about half of the book, and then BAM! Insta-love, which I hate with a passion. It happened so instantaneously that I had to go back and reread some of the pages that I skimmed through (which I did a lot of with this book) to see if I missed anything (which I didn't). With all of the pages in this book, the love aspect could have been introduced earlier and slowly built up to instead of how abruptly it occured.

I don't think I liked any of the characters in this book (except for maybe Walker). I particularly couldn't stand Myla. From my comprehension of the description, she was supposed to be this super hardcore and unbeatable fighter that was self-sufficient and could stand on her own two feet and was highly opinionated and was no-one's pushover, but she was constantly being manipulated and pushed around and into situations she didn't want to be in by her "bestfriend", and it seemed like she would have died a long time ago during one of her fights if her tail didn't have a mind of it's own and intervened to save her (reference fight with evil soul that wanted a weapon to fight with). And to be such a great fighter she sure does freak out alot when it comes to non-hand-to-hand combat. I just had a hard time connecting to any of the characters or believing (or even caring about) the connection between any of them or their relationships. All of the relationships and conversations between the characters seemed forced and contrived, and just overall very awkward. There were also a lot of character reactions and situations in the book that were just ridiculous. For instance when Myla walks in on her mom crying with the robe in her hands and her mom gets upset because Myla doesn't know the importance of the robe and refuses to answer her questions. What in the world?! Why is she upset about Myla's ignorance, when she refuses to talk about anything from her past? Myla isn't psychic or a time traveller or a mind reader. I definitely did a lot of eye-rolling while reading through this book.
★ ★ ★ ★ ★
salina
*I received this audio book from the author as part of a blog tour hosted by YA Bound Book Tours *

4.5 stars
This book follows the life of Myla – a quasi demon living in purgatory – who loves to kick ass. She is a fighter demon who is taken to the arena to fight souls who are being sent to hell, which she loves.

She is determined to find out who her dad is, and what happened to her mother before the demon war. She begins to investigate what happened when an angel gives her bits of the past in her dreams in order for her to put the pieces of the puzzle together.
In the meantime, Myla is falling in love with the high prince of the Thrax – a warrior race – who sees her as nothing but a demon, a lower race.

The pair of them get closer and their feelings become obvious. But there is one issue – the Prince is supposedly promised to another woman – who Myla can't stand. I really wanted to find out if the two of them get together in the end.

Things in purgatory are changing, and not for the better. Myla needs to find out what is happening, and figure out a way to stop it before history repeats itself and people get hurt. As well as this, she is working on finding out what happened to her mum in the past and why she is always so sad, and so overprotective.

I liked the main character – Myla. She was a strong and independent quasi-demon. She loved to kick ass and be the best. She was easy to like, and you were automatically on her side through the whole book. She is the type of person that you want to be – strong and brave.
Lincoln, on the other hand, was a but of a douche. In the beginning at least. As the story goes on, he becomes a character that I like. As his feelings for Myla develop, he turns into a more likeable character and all of a sudden, you hope that he gets his happy ever after.

The plot development of the story was so interesting, and I couldn't get enough of it. I just wanted to know what happens to the characters. All main characters also develop throughout the story, growing and changing.

I really enjoyed this book, and I cannot wait to get into the next book in the series ? Thank you to Christina Bauer for sending me the audio book and to YA Bound Book Tours for organising the tour.
Thank you for reading my review of Angelbound by Christina Bauer. I hope you enjoyed it! Until next time, happy reading.
★ ★ ★ ★ ☆
theo grip
What I want to know, is why aren't people talking about this book??? At what point did this one get showed under a pile of other "better" books. Especially in this day and age. Where people want a strong heroine capable of not only looking out for herself but kicking some major ass too. Where the plot is thick, story extremely well developed, and the love interest, chiseled and juicy. Where there's magic, and angels and demons. And thrax, to hunt the demons. And there is heaven and hell, and purgatory is where the souls come before their final destination. Where ghouls run the show and souls can fight quasi-demons in the arena to earn their way into heaven. Where Scala is the one who dispatches souls and whoever controls the Scala can control the worlds. Where Armageddon the high king of hell, the one who defeated the quasi-demons and gave ghouls control over the purgatory, now wishes to wrestle that control away so he can decide where souls spend eternity.

Meet Myla, the biggest baddest quasi-demon to walk the purgatory. Her sharp wit & fast reflexes have made her the toughest fighter in the arena. And her small stature means every soul thinks beating her will grant them enterance into heaven. Boy did they think wrong. But there's more to Myla Lewis than meets the eye. And family secrets that she tries to dig up will put her into truble she never saw coming. When Armageddon starts scheming and planning it's Myla, together with the help of Thrax crown prince & few good friends, who'll have to stop him.

This is everything and more you would want in a paranormal-ya-romance mix. It takes the best out of all of the above and mixes it into something extra, something special, something you didn't see coming and something that might just take your breath away. A book you will not be able to put down
★ ★ ★ ★ ★
chris mulhall
"His eyes almost glow with intensity. "I like this. Feeling like I have a peer, a partner." He cups my face in his hands. "I like you, Myla."

Christian Bauer created a fantastic new world, filled with beautiful and dark creatures. With amazing kick-ass characters, Angelbound is a perfect Ya novel.

Myla Lewis is a kick-ass / doesn't take shit from anyone type of girl. But who would dare fight her anyways? Myla is a quasi-demon, half demon, half human. She looks just like you and me, with an addition to an awesome tail that's meant for killing. Myla spends her time ditching school and fighting souls in the Purgatory arena.
But then things start to get crazy! The demons and angels are acting weird, and her land is filled with incoming Thrax, half angel, half human demon hunters. It looks like everyone is preparing for battle, but who's side will Myla chose? Either way, Purgatory will never be the same.

This book is so wonderful. It's filled with action, mystery, and a forbidden romance. Who doesn't love that?
I absolutely loved Myla as a character, shes beautiful, witty, smart, and she has a license to kill. I absolutely loved reading about her fighting, the author definitely did a good job with making me feel like I was in the book.

The world that she created is also pretty amazing. Angels and Demons are pretty common in books nowadays, same with the half angel half human species. But I've never read a book where the half demon half human species were actually considered good, it was so awesome seeing their demon emotions come out during specific parts of the book. And the whole idea of Ghouls was pretty brilliant as well. I'm impressed.

Definitely recommending this book to all the fans of other Demon/Angel books, and all the fans of kick-ass girl characters. You will definitely love this.

I'd like to thank Netgalley and Ink Monster publishing for giving me this amazing opportunity to read this book. And a huge thanks to Christian Bauer for writing this beautiful masterpiece. And thanks to everyone who reads this. You're all awesome!

Happy Reading!
★ ★ ★ ★ ★
delphine
Absolutely fantastic read. I first read this a couple of years ago and absolutely loved it. A confident, independent, kick ass heroine who doesn't suffer fools gladly. She a quasi demon high school teen and lives with her mother. Her greatest pleasure is fighting the most evil souls in the Arena. Something she's been doing since she was 12 years old. Add in a prince (of mostly human demon hunters) demons, angels, ghouls and a power struggle of who will rule Purgatory. Especially when there are sparks flying between her and the prince. Whilst the ruler of demons wants to take over Purgatory to extend his holdings. Can she find out who her father is? Who will get the most powerful gift in the universe? Wonderful plot with believable character that enthrall and entice you to keep reading until you finish.
★ ★ ★ ☆ ☆
isabella
My overall opinion of this book is just meh. I didn't love it and I didn't hate it. While there are definitely some factors that I really didn't care for, there's nothing to rave about. The things I didn't have a problem with were just okay.

One aspect I took issue with: the voices are terrible. The teacher sounds like a robot. I despise Myla's mom's and Sissy's voices. They are incredibly annoying. I know it's narrated by the author, which I would think would be awesome because how cool is it to hear the story the way the person who wrote it meant it to be heard?? But I just don't think the author did a good job with it. I hate to say that, because who knows the book better than her? But it just wasn't enjoyable hearing her narrate it. Ugh.

Another thing that bothered me was there wasn't much of a break between chapters. I don't like that because sometimes I want to stop listening, but I'm waiting for the chapter to end, but then it only gives me 2 seconds (maybe not completely accurate, but that's what it felt like) to pick up my phone and press pause. Annoying and frustrating.
And then we have an instance of instalove. I couldn't really get into the romance. It just didn't do it for me, unfortunately.

I found Myla to be annoying, unfortunately. She's supposed to be so tough. I really like the idea of Myla. I'm a fan of strong female characters, but Myla turned out to not actually be as strong as she is initially portrayed. Sure, she wins fights, but then she is so immature. She doesn't accept her future very well and she doesn't want any responsibility.

The story was okay. It was able to captivate me and the author actually did a decent job of narrating the story. I just took issue with the voices, but the way she told the story was pretty good. Sometimes I listen to audiobooks and just can't get into it. I zone out and realize I missed a bunch of the story. This book wasn't like that for me. It had my attention.
★ ★ ★ ★ ☆
caress
This review is on the written copy of Angelbound by Christina Bauer, not the audiobook. That said, I really enjoyed it! Bauer does a great job of getting immersing readers in the world without bogging the story down. We learn as we read, which is fantastic. The pacing is steady and the characters fun.

Myla is a great protagonist, full of spark, energy, and of course, wrath. Being a quasi demon whose sin is wrath (and lust), she drives the story forward with relentless passion. What truly sets Myla apart from the stereotypical, and often one-dimensional, kick butt warrior, is that she isn't just that. She is sensitive and introspective, especially when it comes to her background, her family, and the injustices she observes. Yes, she enjoys the fight, and though it seems like her life is about the fight, it isn't. That's what it has been because that's all she has had to escape from the realities of the current construct of Purgatory. It's her only escape, and that she's good at it – only make it better.

To say everything changes when she meets a boy would be cliche, but also a partial lie. Everything changes for Myla when Purgatory itself shifts away from the current norm. That Bauer manages to conflate the workings of the world with the meeting of a boy is fantastic, keeping Myla true to herself and strong, while still letting her be young and "in love." Also, Lincoln is amazing and a breath of fresh air compared to all of these other YA love interests. He backs Myla up instead of overshadowing her or going above her. He cares for her and does what she needs instead of what he thinks she needs or is best.

Angelbound by Christina Bauer is a great YA fantasy novel that has some of the healthiest depictions of young romance I've seen in a while. The pacing is spot on, characters are refreshing, and there are seedlings of a vast and solid world beyond what we see.

// I voluntarily reviewed a complimentary copy of this title. //
★ ★ ★ ★ ★
remi kanazi
Eighteen-year-old quasi demon Myla Lewis loves to fight in the arena of Purgatory. She was born to serve this way, but Myla's also on a quest to learn the truth about her father's identity. And she wants to know why her overprotective mother refuses to discuss the past. In a world inundated with ghouls, demons, thrax, and where quasi-demons are slaves, it's best not to rock the boat. This is exactly what Myla does, especially after she meets the irresistible thrax, Prince Lincoln.

Angelbound is a terrific story that will appeal to teen, young adult, and adult readers. Author Christina Bauer kept me turning the pages (500 on my ipad) and ramped up the tension and the stakes beautifully. The characters are especially likeable and well developed. Myla is a feisty young heroine who discovers that she's not who she thought she was. The ups and downs of high school relationships, first love, and betrayal certainly are key to the story, but this book is far more complex than that.

As with most fantasies, the battle between good and evil is the ubiquitous driving force, but there are also a lot of politics, social hierarchy, and behind-the-scenes manipulation at play. Establishing the good guys from the bad is murky at times, as secrets and alliances unfold, which is exactly how it should be.

As the stakes mount and tension builds, the ending is so suspenseful that I literally couldn't put the book down. I've read a fair bit of fantasy fiction over the last two years, and this is one of the most intriguing yet.
★ ★ ★ ★ ☆
ben hobden
I bought this a few years ago and then it got stuck in that huge TBR pile on my kindle. Last month Christina very kindly sent me another copy to review which gave me the boot up the backside I needed to actually sit down and read it, so thank you Christina!

Overall, I loved this story, Myla is a quasi-demon, half-human half-demon, living in purgatory and slave to every other being in the underworld. But it hasn't always been that way and Myla really wants to get to the bottom of things. As she digs closer to the truth she meets Lincoln a Thrax, half-human half-angel, supposedly sworn-enemies these two just can't keep away from each other and it becomes apparent that Lincoln may hold some answers to Myla's questions.

Now, I struggled with Myla's relationship with her best friend, they spoke to each other as if they were twelve and it really grated on me when I was reading the dialogue between them. I didn't feel that Myla's dialogue was as young or irritating with other people just her best friend and it became a sore spot for me throughout the book that I would have to deal with it.

I loved that Myla was an arena fighter in this world, a quasi-demon who fights evil souls to keep them out of heaven. I loved the dynamic here, her eagerness to fight, her toughness. This was enjoyable to read and I would have loved to see more of these fights and scenes included.

I thoroughly enjoyed the early scenes with Lincoln while they were mistaking attraction for irritation. There was so much scope here and some of these situations are hilarious. Myla is such a strong character and even in this world where she is part of a people who are treated as slaves she still stands tall and fights for herself.

Overall, I thoroughly enjoyed this novel, it had an interesting premise, the world building could have been slightly stronger with a bit more depth (but I admit I do like a tad more description than a lot of people), the characters were well rounded, some funny, quirky, serious, annoying, and even downright unlikable.

I will definitely be continuing the series and seeing where it goes from here.
★ ★ ★ ★ ★
elisabeth
*audio copy received in exchange for an honest review*

This is one of the first books I read in 2014, and now to have it in audio... I'm over the moon. I love Myla and Lincoln. The dynamics of the characters, the abundance of craziness that happens, it all makes for one helluva read, or listen.

There is always something about to happen. The thing is you never know what, nor do you know what butt Myla is gonna kick next. Haha.

This story is unlike any other that I've read. It's one of the first YA books that made me thing, okay, this isn't so bad. I'm very excited to now go back and reread the entire series!

Also, Christina does and awesome job at narrating this story. She truly makes the characters come to life!

From my 2014 review > I wasn't sure what I would think of this book at first. Wait, let me explain… The blurb I saw was interesting so I kept an open mind as I started reading. Sometimes Sci-fi for me is not a good world to dive into. It lacks a lot to be honest... but Angelbound has renewed my faith in the genre! Holy Hannah this was a good book. The chapters are long chapters and being that its over 500 pages It flew by. I only wish real life and work had stayed out of my way. I had to fight myself to stop reading to sleep. I kid you not. That is one telltale sign the books great! There is a lot of stuff that happens in the progress of this book and nothing seems too far out of reach.
★ ★ ★ ★ ☆
boyan
I loved this unique story! Quasi demons, angels, Thrax and ghouls! How Christine Bauer came up with this is beyond me, but I absolutely loved it. It was an incredible story filled with a completely complex and detailed world.

The story takes place in purgatory where the ghouls are the overlords to the quasi demons (mostly human but part demons) who as basically raised to be slaves. They go to school like normal humans however they learn the art of pleasing their masters.

Badass heroine at her finest Myla is rule-brekaing quasi demon who is mostly human, part furor demon and possibly something else. She has an awesome slice n' dice tale that also occasionally has amend of its own. Being part furor demon also makes her a strong fighter in the arena which she is summoned to on a regular basis to fight the souls who wish to be judged through trial by combat as whether or not they are going to be sent to heaven or hell. Myla's life is not crystal clear however, there is mysterious past that surrounds her as her mother has always withheld information about Myla's father and her own past life. When she finally is allowed access to past memories through dreamscaping she realizes she may not want to know about her mother's past at all.

Lincoln, is our High Prince of the Thrax who are half human half angel demon hunters. The Thrax are temporarily stationed in Purgatory which they despise because of the quasi demons. Upon first meeting Myla, he immediately dislikes her and she him. Lincoln is a demon hunter who considers all quasi's equivalent to full blown demons and Myla thinks he is an arrogant prince. Poor Myla, though a quasi demon who supposedly possess two of the deadly sins, wrath and lust, has never had any experience with lust until she meets Lincoln making for very interesting encounters considering they both loath each other for quite sometime.

That was probably the only issue I had with this book is that though we always saw how Myla was getting a crush on Lincoln, Lincoln seemed to just have a sudden revelation that he all of a sudden reapplied he liked it. One minute he is saying she's a demon and won't let up and the next he is completely into her. A little to sudden a shift for my taste, but the overall story was well done so I am just going to ignore that little tidbit.

After they have come to realize they do in fact like each other it was both an incredible adventure as well as a sweet romance tale mixed within.

My overall favorite part had to be when she went to drop off the letter to the High Prince and simply strolled in to the mens training camp wearing her arena gear (which was not something a women did in the Thrax community as girls only wore gowns) and single handled leveled the Lords and Earls the High Prince was practicing with while barely moving a finger. It was a very short but very satisfying scene.

Suffice to say I cannot wait to read the next installment and see what kind of trouble Myla can get herself into!

Favorite line:

"An eternity ticks by while I stand near the other fighters. I pass the time playing rock-paper-scissors witth my tale."
★ ★ ★ ★ ★
ichaq
Oh my! This is one
[email protected]
read... I think this is the most exciting YA-Paranormal-Fantasy I've read after ahhh.... I can't remember!
Myla Lewis has always wondered about her real father. Every morning, her mom asks her if she's had any dreams but when Myla asks about her dad, mommy Lewis immediately shuts her mouth.
She's friends with Cissy since first grade and they're both students of Purgatory High School. Yep, you read it right, this book is set in purgatory and the place teemed with characters you may or may not have met. (In here we'll meet and see angels in Heaven headed by Verus, demons in Hell lead by Armageddon, the portal-openers - undead ghouls in the Dark Land, quasi-demons like Myla living in Purgatory, and demon-hunters /half-angel Thrax from Antrum).
Myla is no ordinary quasi, though. She's a fixture in the arena, regularly gets called to serve and prevent monstrous souls from entering heaven by defeating them in a trial by combat. She's known for her no-loss records in the battle arena, but those winnings do not excuse her from attending school.
If there's one trait that really fits Myla, it's her stubbornness. She always ignores and breaks rules, she often gets involved in things she has no business with. And oh, she's got an arrowhead tail that seems to have a mind of its own. That was definitely wicked! (compared to her friend's dog tail).
Soon she gets to meet the most obnoxious thrax boy she'll ever meet. The High Prince, Lincoln, and baculum master. Lincoln, at first, shows his dislike for Myla because of her demon DNA, but deep inside, I know, he's just stalling whatever he's feeling for her. One thing for sure, I totally ship Myla & Lincoln .. eeep!
Yeah, yeah, there'd been issues about their insta-love romance, but for me, it's perfect the way it is. Who cares for long-term courtship when the attraction is already there the first time around? Why beat around the bush when in the end, you both know that you're gonna end up together. In this book, our heroine did fall instantly with the high prince's swoon-worthy features when they met at the Ryder mansion, she just wasn't aware that it was already an attraction on her part. With Lincoln's case, he basically admired her the moment he saw her chasing Doxy demons in the woords. Nothing wrong with admiring from afar, right? And then their feelings for each other grow the next time they see each other again. That's more than insta-love for me.
Anyway, back to the story... Armageddon and Verus soon show interest in Myla especially after her last two successful fights in the Arena. But something's brewing in Purgatory and the lives of all ghouls, demons and quasis are at stake. When Myla finally gets the answers to her unending questions, suddenly, she no longer wants to know about her parentage.
The characters themselves already captured my interest, it's not often that I encounter ghouls and quasis in a story, so this was surely a treat for my ever-inquisitive mind. Author Christina Bauer surely got a wild and creative imagination. I love the world she built. I love the story she weaved, I love the characters she created, I love everything about Angelbound. This has been totally awesome, definitely
[email protected]
, astoundingly amazing and superbly recommended! One of the rare books that I'd be willing to read over and over again! Can't wait to start Scala!
★ ★ ★ ★ ★
doreen
I will admit it, I wasn't crazy about the blurb for ANGELBOUND and procrastinated when it came to starting it. From the first chapter I was hooked.

Everyone that lives in Purgatory has a purpose. Myla goes to school but she also fights in the arena and happens to be the best fighter they have. Her mom is extremely over protective but Myla loves what she does and has no want to give it up. Myla has never really been interested in boys until she meets Lincoln. They are both drawn to each other but also get on each others nerves. It's pretty comical watching them fight with each other. His whole race is a bit wonky when it comes to the roles or perceived roles of men and woman. I instantly liked Lincolns mom and looked forward to parts where she was present. They story was extremely well written. The author seemed to know when to shell out information to cause the best reaction. The world building was complex. There are a lot of things that made up the world but I never felt lost or overpowered with information.

I am left with so many questions. When will they get to be together? Will she leave Purgatory to be with him? Half time there, half time here? They MUST be together! How do their parents feel now? So many questions, so long of a wait to find the answers. SCALA will be here in May.

* This book was provided free of charge from the publisher in exchange for an honest review.
★ ★ ★ ★ ★
gunnar sigur sson
I didn't think I would love this book, especially reading it immediately following a 5 star book like "Becoming Alpha"... But sweet mother of mercy "Angelbound" is beyond fabulous! Bauer creates a whole new world that had me bowing down and praising the universe for whatever is responsible for inspiring this creative genius. I haven't been this in love with something since my King and Queen Beyonce. Argh I didn't think anyone could pack this much amazing into a book anymore! I don't know where to start my loving.

The characters are pure perfection. Myla is a wonderful mix of kick yo' ass attitude and compassionate sweetheart. I love Myla as much as I love Kate Daniels, Mercy Thompson and all my other paranormal heroines. Lincoln is a pain in the ass, handsome, hilarious, snobby and intelligent male. Their dialogue is amusing, witty and worth every word used. He is strong in his own right and admires Myla's strength. He wants to be with her because she is his equal *fans self* and could definitely take him out.

The concept of half demons, demons, half humans, half angels, angels and ghouls is mind blowing! A fresh take on paranormal staples - FINALLY! Being an avid fan of paranormal, it's hard to read the tired cliche of angels, demons etc. in their typical situations, powers yadda yadda. Bauer throws it all out the window with a flourish, bringing me life once again! Purgatory isn't a soul waiting room and quasi-demons are like humans but with bad ass powers inherited by their demon parents. Thrax are equivalent of quasi-demons but instead of being half demon they are half angel. Thrax are slightly snobby but Myla quickly puts them in their place - get it, girl!

The plot keeps you on your toes while giving you enough information not to be lost in this new land. There are twists a plenty and also more than one kick ass female. The quasi-demon history is rich with potential for future novels and I loved everything about the ending minus well... the fact that it was the ending. If you don't read this book you are going to be missing out on one of the best New Adult Paranormal novels to be released in 2013. I swear on Beyonce you should read this book because I loved it so much I can't even. I'm going to stop gushing now.
★ ★ ★ ★ ☆
tiff ulmer
I don't know what it is about me and tail fascination. I've just always wanted one. So naturally the reason Angelbound caught my eye is the main character has a tail. (The author actually uses her tail to show emotion and humor too.)

Angelbound is told in a fun voice with plenty of humor and I liked the strong sassy heroine, Myla. It might just be me, (because I couldn't pry the book out of my fingers to go to bed.) but this book was a quick read. I think Angelbound will appeal to fans of the Mortal Instruments.

Myla is a quasi demon (meaning part human) living in purgatory. Around twenty years ago demons invaded purgatory and left ghouls running things. Myla's mom is super over-protective and won't say anything about her life before the war with the demons or even about Myla's father.

Myla spends most of her time at school, but every so often she's called to duty. When a soul enters purgatory they can choose trial by combat. Since she was twelve Myla's been required to fight to the death in the arena against theses souls. As the best fighter they save the nastiest ones for her, but she's not your typical almost eighteen year-old. She enjoys her battles in the arena, particularly when it's against a demon and she keeps extensive notebooks on how to beat the various demon races.

Myla's best friend Cissy (who has the tail of a golden retriever, yes it does wag when she's happy. Okay, enough about tails…) has a huge crush on a boy at school, so when said boy invites Myla and a guest to his party she can't say no. At the party, abandoned by her friend, Myla meets the frustrating prince Lincoln. He's a demon hunter who thinks all quasis are evil, but Myla can't stop thinking about him and not just about punching him. Well, that too.

Romance is a strong part of this book and it's well done. (I only wish we'd gotten to see all of their conversation in the maze instead of hearing about it afterwards…) There's really only one make-out session that makes this an older YA book, but other than that it's pretty light.

Angelbound has interesting characters and good world building. The plot is a bit predictable, but that isn't always a bad thing. There are a few slow spots towards the beginning, but I'm glad I kept reading, because it quickly picks up. I did notice several errors, but I'm very nit picky about that sort of thing and often find such in books.

I give Angelbound 7/10 stars and would definitely recommend this book. (I can't wait until the sequel comes out next month!)

~Molly Mortensen
★ ★ ★ ★ ★
sagar
I enjoyed this story so much! It is right up my alley with fantasy and adventure books! A kick butt tale, with lots of sass and wit along for the ride! I've never looked at Hell, Heaven, and Purgatory in this way before and I love it! It's so fun and scary at the same time.

I enjoyed hearing this story as an audiobook, because it helped me really feel the tone of the book. Author Christina Bauer is the one reading it and she has an amazing way of reading her story that'll make you fall in love with it. I have to admit, if I was reading this to myself, I probably wouldn't have gotten the tone of the book like she meant for it to be. I love having an insight on how the author expresses the character of Myla and all of the rest of the characters. I especially loved how she did Zeke's voice. I laughed and laughed at that one. I can think of a few guys that fit that description so well, even the voice.

My favorite character was Walker. He was such an incredible friend and I kind of pictured Myla ending up "being" with him throughout the first half of the book. It was silly of me! Because I like who he ended up to be for Myla. Such a strong character with such an important role in Myla's life. I wish I had a Walker in my life…

My least favorite character was Myla's teachers. They were so mean and reminded me of the green slug lady named Roz off of Monsters Inc. Except Roz turned out to be pretty cool in the end of that story.

I highly recommend this book to anyone who loves YA fiction! Especially if you love having a female as the strong lead and main character of the book. Another thing, if you loved Maximum Ride by James Patterson, I feel like you would love this book as well! I recommend if you buy this book, buy it in audio!
★ ★ ★ ★ ★
chutimon
Angelbound is the first in the series which included a lot of world building. I haven't had the pleasure of reading the books so this is my first encounter with the world of Purgatory and the Quasi Demon. This was absolutely absorbing, one minute I was laughing, and other parts crying.
Myla was a normal 18yr old, but is basically living under the rule of the Ghouls on behalf of Armageddon The King of Hell, who invaded 20 years ago.
This has fighting in the Arena and elsewhere, teenage angst, boy meets girl. I loved it, I am hooked when is more coming out on Audio. I got to say I loved Lincoln, he was perfect for Myla. The story is narrated by Myla the main character who goes through an amazing transformation. I absolutely love this Audio book and when is Acca coming out?
I received a copy of this audiobook in exchange for an honest review.
★ ★ ★ ★ ☆
cindy bruce
Christina Bauer has created a fresh new world full of angels, demons, quasi demons, and other fascinating creatures. Our heroine Myla Lewis, is no wallflower. She is a quasi demon who is a fierce arena fighter, sending souls to hell. As Myla's story unfolds and she learns more about who she really is, her character becomes three demonsional keeping her strength, but also developing tenderness and heart.

This novel has a classic good versus evil theme, and Myla continues that fight against evil that her mother started, before she was born. I liked how that story arc came full circle and that Myla embraced who she was with humor and empathy without the usual teenage freak out. I liked her choices, her friendships, and the fact that family meant something to her, even while distracted by falling in love and fighting evil.
★ ★ ★ ★ ☆
duarte
Usually I will nitpick the negatives of a book but in this case I was so engaged with the main character of Myla it was easy to bypass other flaws..... the bipolar mother, the flighty girlfriend, some disturbing religious themes, bad editing. Mylas unique sense of humor and internal dialogue kept me reading although some of the language was a bit unnecessary. The plot was different from the usual teen/angel reads and I actually enjoyed the writing style. Give it a try. I am starting Book 5 tonight.
★ ★ ★ ★ ★
ary utomo
I was totally fascinated by this book, it kept me hanging on every word. twist and turn. Myla Lewis is a seventeen year old, high school and a fighter, that protects Heaven in a fighting ring. I must confess at first I was a bit skeptical about this story line, but Ms. Bauer successfully made me a believer of all fantasy books.
Myla also lives with her mother, and doesn't know who her father is, and no one will tell her. There is a bit of a mystery here also. I highly suggest you read this book, with Halloween coming I feel it will be a great read! Happy reading
★ ★ ★ ★ ★
mohamed azzam
I love,love,love this book! Angelbound was well written and very creative. I love the idea of each realm being ruled over by a different set of beings. There are five realms and each are ran by demons, ghouls, angels,thrax and quasi-demons. Purgatory was the backdrop to the story, which really set it apart from other stories like this.

Myla is just awesome, because she's completely different from everyone around her. Being quasi-demon is hard enough, but shes also part furor and something else. Myla spends her life fighting in the arena against evil humans in death matches. If she wins, they get booted to hell, if she loses she dies and they get into heaven. If that wasn't hard enough, Myla has to deal with her senior year of highschool, an envious best friend and a crazy mother. Combine all this and you've got a rough journey.

At the moment, purgatory is ruled over by the ghouls and all quasi-demons are slaves to them. Myla has had just about enough of that. The ghouls push their rules, regulations and thoughts onto them, while destroying the realm. As the story progresses Myla is given the opportunity to change all of that. To be able to free her people, but it comes with a huge cost.

This story is really about an 18 year old girl trying to find out who she is and where she came from. It's very sweet, it goes through the motions of seeing a best friend happy, a mother slowly losing her mind and the anxiety of a war coming. All the while, Myla can't figure out why she starts having feelings for a new guy, and how to deal with competition. This is in no way a mushy stormy, it's very kick butt, but has some life lessons thrown in there. I'd totally recommend this book for people who like YA,UF or fantasy with a hint of romance
★ ★ ★ ★ ☆
bhanvi
The following review is based on a copy provided to me by the publisher via NetGalley in exchange for my honest opinion. You can also find it on my blog here: http://shelfspaceneeded.blogspot.ch/2014/01/review-angelbound-by-christina-bauer.html

Review
I took a chance on Angelbound based on the cover (which is absolutely perfect for the book!) and the description that promised a very kickass heroine. And I'm very happy to say that the book delivers – on both the kickass and the general awesomeness account.

Part of what made the book awesome is that despite the sometimes rather serious and doomy subject matter, there were so many fun, snarky, sarcastic moments! I laughed aloud all the time (also because of the nicknames Myla gave all the ghouls). Myla's voice came off strong from the first page onwards, and over the course of the book I really felt like I knew this person in whose head I had taken up temporary residence. And it's not just the book saying she is kickass – we, dear readers, actually get to see her kicking said ass. She's got spunk, she's maybe a little too cocky sometimes, but not in an annoying way. She's also loyal and a good friend. And she's got an overprotective mother who keeps things from her, such as who her father is, which puts a strain on their relationship.

Next up, I really need to praise the world building. You guys know how I'm a sucker for world building, and Angelbound has plenty to go around. It's basically a version of purgatory (that's where the action takes place) but there are also other realms, other creatures, and a very thought-out, well-developed system of powers. Basically, purgatory used to belong to the quasi-demons – people like Myla who are basically human, apart from some demonic traits (like bursts of rage or jealousy, depending on what type of demon you descend from) and, well, tails. I know the tail thing might sound ridiculous, but it really works and I liked how Myla's sometimes had a mind of its own.
Anyway, purgatory got taken over by a ghoul government and now quasi-demons are not much more than servants. Also, Armageddon, the ruler of hell, has more plans. Things are getting worse for her kind and Myla is among the people who actually might have a chance of stopping him. I'm being deliberately vague here because this is a big book and it's hard to avoid spoilers. In short, there were some parts of the plot that were a bit predictable but there were enough twists to make up for that, and either way I was always entertained as there was never a dull moment.

Where there's demons, there are also demon hunters. In this case, they are called thrax. Their culture is very different from Myla's and in many ways quite medieval. You know, as for the rights of women and the rules of decorum etc. Basically, many of them are stuck-up idiots who think they have it all under control and enjoy looking down their noses at other people. Needless to say, when Myla meets Lincoln, the prince of the thrax, the two don't exactly hit it off. Him thinking of her as demon spawn and all that. Personally, I really like it when two people start off loathing each other (I wanted to throttle him) and then slowly grow closer, become friends, and maybe more than that. Lincoln really grew on me and I like that Myla didn't get all mushy over him all of a sudden – they're equals and they trust in each other's' strength. There is no drama for drama's sake and the romance doesn't hijack the plot, which is always a plus for me. They also a have a few pretty heated moments, but nothing too graphic. I'd locate the book in the mature YA/possibly NA category.

As for the secondary characters, many of them were pretty fleshed-out and likeable. Some of my favorites were Lincoln's mother (I always love a fierce queen, especially if she takes me by surprise) and Walker, who is something like Myla's ghoul guardian and accompanies her to her fights in the arena. I had some mixed feelings about Cissy, Myla's best friend, but she eventually developed in a direction I found promising.

Overall, Angelbound is a fun read with a world that takes up a few well-known elements but spins them in a way that is new and refreshing. Myla is a great mixture of fierceness and a streak of vulnerability, and I enjoyed both her personal arc as she finds out who she is as well as the romance between her and Lincoln. There are some parts of the book that could have been shortened a bit, but then again that would have taken away from the world building, and I've already pointed out how much I loved that.

The flashes back to things that happened before Myla's birth also brought variety to the story and will keep you engaged as you try to put the pieces together and figure out what this means for the timeline in the present. I have to point out again how much I liked the varied roles of women in this novel. They fight, they take on political responsibility, they try to make the system work in their favor. There are also other cases, of course, but this was really something I liked and would love to see more often: strong women, and the bonds (instead of just rivalry) between strong women.
In short, if you love fierceness, action, romance, awesome world building, and great humor – go pick up Angelbound. The sequel, Scala will be out in May (so no long pining for the next book), and after that ending, I'm very curious about how Myla's story will go on!
★ ★ ★ ★ ★
hailea mabee
"Purgatory is one massive bureaucracy with the charm of suburbia and the fun of a minimum-security prison."—Myla

For the past six years, eighteen year old Myla fights in battles to the death in the gladiator arena in Purgatory. And that's the fun part she looks forward to. Back at home, her over-protective mother won't tell her anything about her father, and while at school, she and her other classmates are steadily brainwashed by their overlord ghouls to love being slaves. But once the demon king of Hell decides to up his game and make a play for Purgatory, Myla will realize just how easy her life has been up to that point…

"I'm not exactly a wiz thinking on my feet, unless it involves killing something."—Myla

Myla is a hot-headed, trouble-making tomboy with serious anger issues and a compassionate heart, and I absolutely loved her! She is officially one of my favorite heroines! Myla is a quasi-demon, a mostly human being with some demon DNA mixed in. Her ancestor demon's sin is wrath, which makes her ready for a fight and ready to win. Despite her tough exterior, she's still an outcast in school, because she's so gung-ho about killing demons and others just don't get her. On the plus side, she has a super awesome best friend that I also adored.

The author's world-building in this story, including the different cultures and species, is fantastic! I love that the author went beyond an angel, human, and demon storyline by adding in the ghouls, thrax, and quasi-demons. With the different alliances with each other and within their realms, their world is a diplomatic nightmare! It doesn't help that hothead Myla and diplomacy don't mix very well!

The characterization is great, and I felt like I understand and knew the characters by the end of the book. I felt so bad for Myla's mom once her backstory came out, and I'm glad that she was able to slowly heal with Myla's help. I even liked the secondary characters, including the pompous thrax nobility. Speaking of thrax, I really liked the thraxian prince Lincoln, and so does Myla—although not at first (no…we're talking making the diplomats work in overdrive!). I'm glad the two of them came around and actually got to know each other to find out that they make a great team. Despite their budding romance, I really love that Myla didn't get totally love-sick and have her feelings overtake her character. Yes, there were mopey scenes, but when it was time to focus, Myla the warrior took her fighting seriously.

The mystery behind Myla's parentage and the drama and uncertainty of the demons' current plan was really nicely done and had me guessing through most of the story. Unfortunately for me, I started reading the book before going to sleep and then ended up staying waaaaay past my bedtime, because I didn't want to put the book down! While I've already pointed out that there is great fight scenes, romance, mystery, and drama, there is also humor, which makes the book so entertaining! Also, the author writes in such a descriptive way that it's fast-paced and feels like I'm watching a movie since I was able to visualize the story so easily!

Overall, I loved this book and can't wait to continue reading more! There is resolution at the end of the novel, but it's clearly the start of a series since there are open arcs and there are quite the number of barriers standing between Myla and Lincoln. The romance in the novel is very PG, but there is some cursing so I'd say it's more for older teens and up. This is a solid 5 out of 5 for me!

(Originally posted on my blog; I received a NetGalley copy in exchange for an honest and unbiased review.)
★ ★ ★ ★ ★
marctron
Myla, what can you honestly say about her? Besides, she's totally kick ass! The AngelBound Series brought about a whole new perspective on purgatory for me. I couldn't put the books down, it was honestly unlike anything I've read that was that dark "twisty" side of fantasy. I wish I had found Bauer years ago, because I am completely smitten with her books.

If you haven't read her stories yet, I suggest you take the time to do so, especially if you're like me and love the dark side of the fantasy realm!
★ ★ ★ ★ ☆
kaza
I'm not usually a fan of angel stories. They tend to be a bit preachy but this one wasn't. Plus, you don't follow an angel, you follow a quasi-demon who's purpose it is is to fight evil souls and keep them from gaining entrance into Heaven. But she doesn't play for the angel team or the demon team. Quasi-demons are their own species. A species that's looked down upon as slaves. Even her classes teach them how to serve their masters and be the best quasi-demon they can be. Myla doesn't fall for the whole "servant" thing and isn't about to roll over and play dead. Yeah, Myla was a fun character to read.

Let me start off by talking about this amazing cover. I don't always compliment a cover but when I do it means something. This cover totally speaks for the book. You have Myla in her kick-ass demon hide fighting body suit (that she got from the Angels) and the arena as the backdrop. One look at this cover and you know that there is going to be a lot of fighting with things that are not quite human. I know I say this every time I applaud creativity on a cover but THANK YOU for actually having a cover that portrays your character and/or story. I hate seeing an up close cover of pretty faces on covers or white chicks in ballgowns when it doesn't even pertain to the story itself. Unless we are talking Cinderella. Then yes, throw that blond chick in a ballgown, because in my mind (and I'm sure everyone agrees) Cinderella will always be wearing a blue dress. Even if she is only going to the local market. So yes, when I see an amazing cover that wasn't just randomly chosen off of a stock photo website I get really really happy. And I take up a whole paragraph talking about it's awesomeness. *stands up and claps* BRAVO!

The story starts off with Myla battling souls in the arena. So we jump right into the action and it really helps set the tone for the book. We don't only get quasi-demons, demons and angels. We get Thrax (human/angel hybrid) and ghouls as well. Of course, that still leaves quasi-demons at the bottom of the food chain though. There's a lot of various elements to this story on top of Myla's self discovery.

I did have one issue with the story and that was the romance. From the first second they meet, Lincoln is nothing but rude to Myla. He talks down to her like she's the scum of the earth. Always has an aura of disgust when he's around her and is just a total pompous jerk towards any/all quasi-demons. However, he see's her fight a few times and all of a sudden his preconceived impression on quasi-demons is changed and he falls in love with her and him even though he treated her horribly. Say what? They go from fighting each other to declaring their love? I just felt like the romance came out of left field. I get that the author tries to play up his reaction to that of a 4 yr old boy pushing a girl down and making her cry as showing his interest in her, but I just wasn't buying it. I felt like the romance could've been handled differently. Maybe a bit more grown up instead of being so juvenile. I can't believe I'm going to say this… the romance could've been cut out completely and I would've been totally fine with it. *gasp* Yes, the lover of all things romance just closed her eyes, gave a dismissal hand wave and said "take it away".

The true component that shined through the story was Myla. She has such a blasé attitude when it comes to danger. She rolls with the punches and isn't afraid to stand her ground. This was a great action packed story involving all sorts of paranormal characters. I would consider reading the second novel if I have time in my schedule. I would like to find out what happens to Myla now that she has these special powers.
★ ★ ★ ★ ★
chitrodeep
This review is going to me a tough one to write. Why? Because it is so rare for me to have so much to say yet not enough words.

Most times I'm either speechless or you can't shut me up. Right now I'm both. Yes, I'm very well aware of the paradox.
But I don't give a damn.

Anyway, let's start this.

Lately I've given many 5 starts, more than I'm used to, and I consider myself lucky for that. But a 5 stars rating can mean so many different things- it can mean I loved the book, it can mean the book is really well written, and it can be a 4.5 stars rounded up, and it can be my gut telling me that even if I have tons to complain about it is a 5 stars book.

In Angelbound's case it is because the book is well written and perfect for me.

There aren't so many books that I loved and managed to hold my interest from start to end.

As I've already said this book is perfect for me- it has EVERY damned thing I want in a book- interesting world, great world building, realistic and great sidekicks- most characters have some hidden depth and we get to glimpse it, Myla is an amazing character, the love interest is totally swoon worthy, the relationship is mature with no love triangle, the love is building slowly and believably. You know what else? Myla has a true best friend that is a girl- not some stupid "Best" friend.

Most of the women here are strong willed and reliable just as the men.

With all this, I think this book is a breath of fresh air. But then I wonder fresh air to what? The answer: to almost every genre you'd like to put it in. New Adult or Young Adult, Fantasy or Urban Fantasy.

This book avoids my most hated tropes in all of them.

Now, I'll talk on every aspect the best I can:

The World Building:
Christina Bauer has created a really intriguing world in Angelbound beside the human world there are five realms-
1. Heaven (with angels, obviously)
2. Hell (with demons, because we can't avoid it)
3. The Dark Land (with Ghouls. Most of them are semi hated by me)
4. Autrum (with Thrax- half human half angels. Because they are cool) 5.Purgatory(with Quasi-Demons because damn are they hot?!)

The roles of the angels and the demons are no mystery, the ghouls keeps order and rules (they also portal people between the realms). While the thrax are hunting demons in the human world the Quasis are in charge of the souls- which go to heaven and which to hell.

Sometimes, the residents of those realms mingle- an angel will mate with a ghoul or some other pairings.

Our story takes place in Purgatory- where the Quasis live. Purgatory is run by the ghouls and the Quasis are their servants, I'm not going to explain it because you need to read the book for that!

the fighting and action scenes in this book are enough to keep anyone happy- quantity and quality wise.

The thing is, Christina Bauer has created a well-rounded world with definite rules and what I told you is just the tip of the ice-berg.

Also, the world building is done gradually without over tiring info-dumps. Each information comes exactly when it needed to come- not only in order to move the plot forward but also to allow the reader to understand things while the happen. There are no contradictions in the world building and no dropping of weird terms that will be discovered later once the author needs a way out .

The world and the book are so well built it is obvious the author paid great attention and thought to them both.
So rarely do I really enjoy the world building in a book as much as I enjoyed it here

The characters:
beside the really not important characters, those I doubt would appear on the second book, Each and every of the characters is rounded with depth and contradictions. And even as we learn of those, all their actions stay true to their nature

Myla- I've talked about other characters so much, it's time to cut the bulls***. Myla is amazing by every standard possible, in my opinion. She looks good (and she knows it), she fights (damn well), she stands on her own, she's a warrior and she takes s*** from no one. Myla is a Quasi furor demon, which means that beside being a natural born warrior she has an affinity to both wrath and lust and she has a dragon tail. When she wants to know something she'd push all the buttons and go to anywhere she needs in order to get the information she sought. Even when she meets Lincoln and is instantly attracted to him physically she acknowledge that he's a jerk, and she doesn't caught him some slack just because he looks good. She demands his respect, and she doesn't respect him until he proves worthy of it. She's also very kind. In my humble opinion Myla balances well between being a total Kickass and being gentle. She cares, she is not a tomboy and she does not mock girls- only irrational and foolish behavior. She cries, she gets injured and hurt, she's not perfect. She's afraid at times, she doesn't always think things through, but she learns from her mistakes. And she stays true to herself and her nature throughout the book.

It is no secret I'm a fan of Kate Daniels (Seriously, how can you not love that girl?), well, I love Myla just as much. She's just as kickass as kate, just as sharped tongued, almost just as funny, but unlike Kate, Myla is not emotionally detached (yes, Kate is a little detached and she's closed), she doesn't push people away, she's mature and childish in a balanced way. She is fun. If Kate is a bad guy that chose to be good, then Myla is a good humble guy that stays good.

Lincoln- The Thrax prince, the love interest and a royal pain in the ass...at first. It is not hard to make me swoon over a swoon worthy guy, and it is not hard to make me hate/dislike a jackass. But you know what? I hardly can do both. I know, I know that many women around the world love Mr. Darcy, I'm not one of them. He was a stupid, prideful jackass in the beginning and even as his intentions became clear, even as he was redeemed, even as he apologized, I couldn't help but hold a grudge. He hadn't changed, not entirely. And what made me not like him from start remained there by the end. On the other hand I like Jericho Barrons (even though he doesn't turn my oven on) and I liked Curran even though he was annoying at first, because I understood why both men acted like they did from start. And here we have Lincoln- he starts out like a prejudiced jackass, calling Quasis 'demons', refusing to understand the difference while acting so high and mighty. That pissed me off. I black listed him right away . I really found it impossible to think that I'll like him in the end. That he would end up worthy of Myla . but he did, he so did. And not by doing a sudden change of 180 degrees. No. By slowly unraveling and showing his true nature and good points. Little by little he showed respect for Myla when she proved worthy of it. He showed his gentle side. He showed his fair side- the side that would care for a demon because this demon could not protect itself. He thanks Myla for saving one of his own and stands up for her even when the idiot she saved fails to understand that he is an idiot. And when Myla gets injured he takes care of her. He also apologize once he realizes his mistakes. And the way he supports and loves Myla is so swoon worthy that I call dibs on Lincoln as my book boyfriend and main squeeze

Also, the relationship between Myla and Lincoln is one of the best I've ever seen. While the attraction between them might be instant, their relationship and love are not. It takes time for the feelings to appear and grow, but once they do- well let's just say it's the mature kind. They are synchronized- even when they fight something together. They understand each other perfectly. They support each other. When Myla decides to do something dangerous Lincoln tells her he is not happy with that and that he is worried but he doesn't try to change her mind. He understand her choices and supports her. Myla does the same for him. Considering how many stakes are against them, it's lovely to see that they work as one unit and don't add wood to the fire. They care so much about each other that whenever one of them is insecure the other chases those insecurities away. their bond is that deep .

Myla's tail- that thing can only be described as BEST SIDEKCIK IN THE HISTORY OF TIME. Witched would give up their familiars for such a tail if they knew it existed. Really, that tail is another character and a wonderful one at that. Funny too. I absolutely freaking love it!

The end of the book is somewhat bittersweet, both Lincoln and Myla make some tough choices, both understand and respect those choices. Still, somehow, I know they will be OK.
So, the next book comes out on May 2014, and It is one of my top five most anticipated books of 2014. I would attach myself a tail and take a picture with it if it would help me get an early copy of the book.
If so far, I haven't been clear as to how much I loved this book I would give you more indication I loved it to the moon and back and round earth 20 M times.

A copy was kindly provided to me by Ink Monster through NetGalley in exchange for an honest review. I'm grateful for the opportunity to read it.

Pre Review
SUPER AWESOME.

moooore please, I need the second book ASAP. More of Myla and Lincoln, pleeease :D

anyway, review to come in a few short days. and it's one I'm going to really enjoy writing.
★ ★ ★ ★ ★
gavin
Myla wasn't your average, everyday character. She was a hybrid of sorts; part demon, part human and part something she isn't yet aware of. She was completely spunky, sarcastic and strong, and I loved her to pieces. Though she isn't aware of her roots when the story begins, going along with her down the path of discovery was a thrilling and ultimately shocking ride.

Myla lives for battle and fighting, often being summoned to a place called the arena, a special are where souls are either banished to hell or released to heaven. It's Myla's job to keep the bad guys being sent to where they belong, though each battle is a matter of life and death. She's ruthless and skilled far beyond her years, having been training for much of her life. Though her mother is overbearing and protective at times, not feeling comfortable with the constant chance of her daughter's death, she was overall a supportive key character.

When everything about the world she knows begins sliding away from her, Myla knows she must dig in deep and throw herself into the action. Along the way she discovers who she really is, learns the dark past that is her family history, kicks plenty of demon ass and even hooks up with a steaming hot Thrax boy named Lincoln, who also happens to be a prince.

Lincoln seemed so so dreamy to me. Though he starts out arrogant and cocky, as many male main characters seemed to, he grows on you so quickly. Deep down he's sweet and had his heart in the right place, putting the greater good of his world high up on his priority list. Though he was only a prince, in my mind he already should have inherited the throne.

Angelbound was a unique twist on a number of different plot points. There are angels, demons and so much more that intertwine together to create a fascinating set of characters in a mystical land much like our own, but at the same time so very different. A definite winner in my book, this is one you won't want to put down.
★ ★ ★ ★ ☆
soheil dowlatshahi
A very different premise with an interesting mix of characters! It has the "save the world" theme but this is an unique world at risk--a world familiar and yet utterly strange to humans The book missed a 5 star rating with me only because the character development was a little "carbon copy" and stereotypic for the all but a couple of the players. The heroine gets lots of personality exposure but most of the other players are pretty two dimensional--serving primarily to advance the plot rather than to become the reader's steadfast "friends" of literary origins.
That being said, I'm ready to read the next one; and not abashed to admit that I like the young adult elements in the book.
★ ★ ★ ★ ☆
rachael uggla
Angelbound's opening chapters definitely captures your attention and sets a great introduction to the story. It has an intriguing and unique story line. I haven't read a story like this before. Christina describes and creates her characters brilliantly.

Characters 4/5
Myla - Myla has spunk and attitude. I like her - she is a kick-ass heroine who is always up for a challenge. I like her nicknames for the ghouls. I enjoy that her demon side is such a big part of her, yet it does not define her. I did figure out where the story was going with Myla but enjoyed the ride none the less.

Walker - Walker is cool and covers for Myla well, like an older brother. He remains loyal to his oaths, and is just an all round great character.

Camilla (Myla's mom) - I find her journey/past fascinating as it combines with Myla's story. She plays a great role (besides Myla's mom) and understanding her throughout the book is just touching.

Queen Octavia - I like her. She is smart, nice and observant. She sees more than meets the eye. I think that other than the main characters, Octavia is my favourite character in the story.

Lincoln - Lincoln is an intriguing character. They initial denied attraction between him and Myla I find fascinating and I love every moment he steps up to a few parts in the story (with him and Myla and as High Prince). He is strong and determined.

Myla & Lincoln - I love their competitiveness and interactions This is a really sweet, yet intense romance. I am looking forward their story. They are a great match, together and as a fighting team.

Plot, Pace, Writing style & Cover 4/5
The pace of the story is good and Christina has an easy writing style to follow. She creates lovable, well rounded characters and a story filled with action. The world building is great. I absolutely loved the cover.

I will definitely be continuing with this series.

On an extra note I loved the acknowledgements - Christina's sassiness comes through and you can see she is awesome.
★ ★ ☆ ☆ ☆
george marzen
I am so sorry to say that, while this novel started off interesting enough, it soon lost its luster, and at 535 pages, my lack of interest made this difficult to finish. In my opinion, it was just too long, and not enough happened to hold my attention. Instead, much of the text was repetitive, with Myla either fighting, lamenting about her life, or trying to find the truth. Due to the repetitive nature of the text, in my opinion it could actually be paired down quite a bit, making the novel a much more manageable size at about 250-300 pages, and including only the most important, fast paced action. I lost count the number of times Myla's sickness during warp or the way the sand fell away to actual images during dreamscapes was referenced in the text, but I do know it was a lot, and this repetition of play-by-play, along with repetition of certain scenarios, took its toll after a while. As the novel stands now, there is just too much down time, in my opinion, and its choppy nature left me with many more questions than answers. And at 535 page, I feel like I should have all the answers.

Myla is a great fighter with a huge chip on her shoulder, and to be honest, she didn't impress me. I got the feeling that the author really wanted to create a kick butt heroine who didn't need anyone, someone who could take care of herself, but in truth, Myla just rubbed me the wrong way. She's rude to those around her, is obsessed with fighting, doesn't listen to anyone, and was a bit comical in her relations to those around her, especially with her incessant fist pumps every time something made her happy. Her best friend, one full of envy thanks to her demon half, was a complete jerk, and yet Myla repeatedly took the blame for their fights, which in my opinion, undermines her kick butt status because it's plain to see her BFF is rude and using her, and I didn't like either of the characters by the end.

Likewise, the insta-love relationship between Myla and Lincoln didn't pan out in my mind. To go from hating each other so passionately to being undoubtedly in love, well… that just didn't work for me. I think it had potential, but the execution of it all didn't fit, which is unfortunate.

Myla's mother's story also had the potential to be enthralling, but it took so long to come out, chopped up in bits and pieces, that I lost interest before all was said and done. The dreamscape was a great idea, but as it was extremely repetitive in nature and went unexplained much of the time, I found it fell a bit flat.

Overall, I found that I wanted a faster pace, less repetition, a better scene flow with less plot holes, realistic characterization, and a shorter text. So, while this novel had much potential and I really wanted to like it, it fell a bit flat for me. Two and a half stars.

INscribe Digital and Ink Monster LLC have been extremely gracious in allowing me to read an ARC of this novel, via Netgalley, in exchange for an honest review.
★ ★ ★ ★ ★
p ivi
Before I started this book, I had two favourite kick-ass female characters. First one was Della – bad-ass vampire from C.C. Hunter's Shadow Falls Series and the second one was Koa – half vampire half human/ or so they say from K.N. Lee's Koa's Chronicles: Netherworld. Now I have a new favourite bad-ass character, and maybe even a new role model, who knows.

Well, let me tell you more about Myla Lewis. She is a quasi demon, which means that she is half human half demon. She has a tail, is an arena fighter, and she lives in Purgatory. And let's just say that she is frigging awesome. And you will definitely regret not meeting her. So, I trust your better judgment and ask you to grab your copy now, before there is any left for you, and get lost in this amazing world of Angels, Demons, Quazi Demons, Thrax and Ghouls. All written by an amazing author Christina Bauer.

When I first saw the book on NetGalley, I fall in love with the cover. Isn't it gorgeous??? I want a poster of it to paste on my bedroom wall. (For those who doesn't know, I have only postcards and paintings on the walls no posters) And when I read the blurb I was dumbstruck, I was speechless for some seconds, then I just began squealing that I want it. I waited for 3 agonizing days to receive The Approval, and when I got it, I didn't even care that I haven't finished the current book, I just started this one. I loved Myla from the first page to the last one. And I really didn't want to part with her for a time before the second book is published. But unfortunately I had to. But I hope I can be able to have a featured interview with Myla on my blog, and you will get to know her a little bit better.

Why I loved Myla? I loved her for her bravery, stubbornness and wit. And I do think you will love her too. The book is full of mysteries and secrets and when you get to the bottom to all of them, you will be freaking out of your mind, (Okay maybe I exaggerate a bit, but only a tiny bit). You will cheer Myla on her every attempt to find her dad's identity, and when she does something stupid or extremely dangerous, like beat the crap out of some pompanos jerks of Thrax elite. And well you do really relieve every emotion of hers, that's of course thanks to amazing style and writing of Christina. Well, you will like and hate Lincoln aka Myla's love interest. First you will hate his guts, because he really deserves it, he is such a jerk, and then when he finally sees Myla for who she really is and changes that arrogant attitude you will start to like the guy.

I do have to stop, because I can't even say how great this book is. I am just out of words. So I will just recommend this book to you. And I know you will like it. So, Happy Reading!!!!!! Just grab your copy now, you will not be disappointed. Well, I am definitely waiting (patiently) for book two. Hope it comes out soon. Enjoy, and don't forget to leave comments…   
★ ★ ★ ★ ★
jean garner
Angelbound was an excellent start to the series of the same name and I thought it was a fun & original. All of the characters are likeable, particularly our main characters Myla & Lincoln. Myla definitely stole the show, she's fun, she's confident, she's full of attitude and totally kicks ass in every way! I love that she's tough and has been fighting in 'the arena' since she was 12, you would expect her to be hardened by that but she's not… she loves doing it, it's like her lives work to catalogue the strengths & weaknesses of the demons she fights and she still retains her fun loving optimistic view of life. I really loved when Myla & Lincoln meet, I love a relationship that starts off with arguments & bickering, a love/hate thing, which is such a refreshing change to the insta love, I'm not saying you don't feel their connection from the onset because you do, it just takes a while for them to realise what it is and that always means fun for the reader. Their relationship is so easy when they give each other a chance and they complement each other so well, making them a great team and you just know they're going to cause waves because both of them together just radiate mischief. The world the author has created was very original in its structure and I loved the history of it and its inhabitants which all worked together very well and was a great background to the story. I liked that we have certain groups of beings – angels, demons, ghouls, thrax, quasis – and that within these groups are differences again, they all have their own ways, their own magic, histories and traditions which brings different aspects to the world. The bad guy was great but slightly underused in my opinion, I would have loved Myla to have had some run ins with him but I liked how he radiates fear & despair and was curious for more of his story. The main focus of course was Myla, a lot had been kept from her and there are a lot of secrets surrounding her & her parents that are going to come to light throughout the book which I loved, I did cotton on pretty early what was happening but that didn't matter here because I really enjoyed finding it all out and I enjoyed the way Myla discovered some of the past that was giving her clues to who she really was and I really liked how that in turn shaped Myla into the person she became. I thought the arena scenes were good, with plenty of action, I like what Myla does there and I especially liked the Thrax introduction & display. To be honest I don't think there was anything that I didn't like about the whole thing – we got a great story in a great setting filled with fun, action, secrets, power plays, first love and a quasi girl (with a tail that has a mind of its own)set on shaking things up big style! I can't wait for more.
★ ★ ★ ★ ☆
nicholas dragon
In my reviews the first thing I usually do is tell you what the book is generally about but I am going to skip that part today. Hell that's what the synopsis is for. For this review I would just simply like to tell you about my experience with this book. So here it is.. the truth is when I first started this book I was really excited about it. Then about 25% of the way in I began to think that maybe I wasn't going to like it as much as I had hoped. At times it just felt looong. DO NOT LET THAT DISCOURAGE YOU! I perservered and I have to say that I am really glad I did. This book is kick ass just like it's kick ass heroine Myla. She is smart, funny, sarcastic, and just plain bad ass. I loved reading about her and all her antics. For me Myla is what made the book so good. Yes there is a lot of action going on and other characters that are awesome (Walker and prince Lincoln) and are easy to like but Myla's attitude and all the stunts she pulled had me laughing out loud at times. I, myself, personally believe that if a book can make you have an emotional reaction while reading it rather that be to laugh, cry, or whatever then the author has definitely done something right. I must be honest and say that there are some parts in the beginning I wish had been edited out to make the book get going a bit faster. I recommend that even if you start to feel like you don't really know where the book is headed and you think you may put it down..DON'T. Once things really get started the time you put into it proves to be worth it. I am really looking forward to getting my hands on the second installment Angelbound Scala.
★ ★ ★ ★ ☆
julie ruch
I could not stop reading the story of Myla-la..it was a cool introduction to a world I've never heard of and thrilling and new!! If you are tired of plain old angels vs demons or humans falling for angels or demons.. Read a new twist!! Can't wait for book 2.. So many questions..oh also a beat romance as well!!
★ ★ ☆ ☆ ☆
brad o
I was excited and nervous about reading Angelbound. Angels aren't my thing, but I do tend to adore demons, and it's set in Purgatory! Myla is a quasi-demon, meaning she's mostly human but with a hint of demon blood. She also has a tail, which is like a character on its own! And she's an Arena fighter, so she battles evil souls who want to get into Heaven. But, her mom has been acting kind of strange and asking her weird questions, but won't answer any of Myla's questions about her father. Then she meets Lincoln, and everything changes.

Angelbound has a really interesting premise, but I found the world-building questionable. I loved the idea of Purgatory and that it's primarily occupied by quasi-demons and ghouls. Unfortunately, a lot of it doesn't make any sense to me, and some of it was just down right silly. For example, ghouls eat worms, and quasi-demons who are basically second class citizens must learn how to properly cook these worms! The undead eating bugs? Totally cliche. In fact, the whole way quasi-demons are treated is over-the-top, and a lot of the school scenes are cringe worthy. I can tell it was suppose to be humorous, but it's not my type of humor at all.

As for what didn't make sense: the entire Arena fighting thing. The Scala transfers human souls to either Heaven or Hell, which is perfectly understandable. But then there comes the souls who are given the choice to battle for their fate. They fight Myla (or another fighter) and if they win, they get to go to Heaven. This would be interesting if all souls had this choice, or if it was souls who were middling in their goodness or evilness. Instead it's only purely evil souls. Why would you give the evilist of evil a chance to get into Heaven?! I mean, I know one character in particular wants to see this happen, but they could easily just let the soul in to wreak havoc. And why does everyone go along with this plan?

The plot of Angelbound was pretty good though. There's a war brewing between the demons and the quasi-demons and ghouls. Ghouls think demons are their allies, but obviously not. Then the Thrax, who are demon hunters, show up and aren't killing anybody. Very suspicious. Of course, Myla ends up being the most super important person in the upcoming battle and the only one who can save Purgatory. And there's an enemies to lovers romance! It's kind of insta-lovey, but I didn't mind, because of reasons.

Angelbound was an okay read. I would have liked it better if it had been dark, rather than funny, because the humor wasn't one that I found funny. It was really long though. This first installment is almost longer than the following two books combined!
★ ★ ★ ☆ ☆
mayur
RATING: 3.5 STARS

Angelbound is book one in the Angelbound series by Christina Bauer. In the pages of this book you will meet Myla Lewis, an 18 year old, strong willed quasi-demon, one handsome Thrax, Lincoln, beautiful angels, lots of nasty demons and of course, Armageddon, the King of Hell.

As I said, Myla is a quasi-demon, half demon and half human. Myla is one of a few quasi's that have a pointed tail perfect for battle. And that is what Myla lives for. She loves to fight. If a soul chooses, he may fight in the arena for the right to choose whether his/her soul goes to heaven or hell. And that is when Myla is called to the arena, when a soul chooses to battle. She has never lost a fight yet.

Myla lives in Pergatory with her mother. Her Mom has never told her who her father is or will speak of her former life as a senator before the war in Pergatory. More than anything Myla wants to know this. So finally, the head of the angels, Verus, grants Myla the information she so craves in the form of dreams. Little by little, Myla learns of the life her mother once led and eventually learns who her father really and truly is.

Things in Pergatory seem off, though, lately. The King of Hell, Armageddon, is acting strangely. Myla has a bad feeling about this. Something is going on.

At the same time, Myla meets the Thrax Prince, Lincoln. At first their meetings don't go so well, horribly actually. But they eventually give in to the attraction that sparks between them. But their time together awakens something new in Myla. It is the beginning of a destiny no-one could have imagined, no one but Verus that is.

"What did I think would happen, taking on Armageddon with untested powers? I'm an eighteen-year old girl, he's immortal evil personified. I'm a fool."

Myla is a tough, brave, snarky girl who quickly evolves from a typical high school senior to a girl with the weight of Pergatory on her shoulders. Why the lower rating? Although I did enjoy the book, it dragged for me. It was a long book and I had trouble really connecting with the characters. I never felt that swirly tummy feeling that I love to feel when a new romance is born. I am interested enough, though, to continue on with book two to see what comes next.
★ ★ ★ ★ ☆
brooke alhanti
Myla Lewis is your normal high school in Purgatory. She's quasi-demon with a tail, a love of watching arena fights, and one of the few quaxi-demons who fight souls to the death when they chose death by combat. Before she was born, Purgatory was conquered by both ghouls and demons .and her classes are more propaganda than actual lessons. Still when her best friend gets close to a boy, she's happy to cover for them. Then there's the high prince of the demon fighting Thranx who seems too interested in her. But she doesn't know who her father is or why her mother, a dress maker, is always so sad. Christina Bauer lovingly hints things about her Angelbound (ebook from Ink Monster, LLC) heroine who is as feisty as they come. I was completely absorbed in this fun tale and looking forward to the sequel.

This review was printed in the Philadelphia Weekly Press
★ ★ ★ ★ ★
jessica sullivan
Angelbound is one of those lil gems that you really don't expect to find, and I'm really grateful that Maja from The Nocturnal Library decided to give it a chance and then shared her review with us all. After reading her review I knew I needed to give this book a chance, so I requested it on NetGalley and started reading it as soon as I got the approval!

From the first few pages I knew that Maja was right, this was going to be one hell of a fun book to read and with one with a very fresh story and a different take on a paranormal story. Different done right, without any of the usual cliches and with quite a few twists there.

Myla Lewis is our main character had she's my favourite kind of MC: cheeky, sassy and can kick arse like nobody's business! She's a quasi, which means she's part human part demon. She's got a sentient demon tail and has been fighting in the Arena of Purgatory since she was 12. She's got an overprotective mother, a best friend with a mean envy demon strike and a knack for diplomacy and she loves killing demons and sending the bad guys' souls to Hell.

Purgatory was wrenched away from the control of the quasis after a war where Armaggedon (yes, it's a name of an individual demon, it doesn't refer to the event, though it is quite an apt name for him) raised to King of Hell rank and took over Purgatory installing a puppet goverment of ghouls to rule over the quasis that live in servitude to the ghouls. Demons are treated as valuable allies and protectors by the ghouls.

Myla is not one to conform easily with the rules, be it the demon's rules, the ghouls rules or even her mum's rules and she ends up getting in trouble with her big mouth and her temper, but she can seriously kick arse and can be quite adorable when she wants, never losing her sassiness though!

Then we are introduced to the Thrax, a race of demon hunters that are part human and part angel and are easily recognizable because they have mismatched eyes. And Myla and the High Prince of the thrax end up butting heads on their first encounter and there's a big undercurrent of anger/disgust/attraction/mistrust from then on between them. And Myla being the troublemaker that she is can't help but be a diplomatic nightmare between quasis, ghouls & thrax.

There is a lot going on in this book, from the small and personal to the bigger picture of the alliances and interactions between the different races and the plays for power. Myla will get more than she bargained for when she starts discovering things about her mother's past and her own origins while she tries to train, deal with her attraction to Lincoln (the jerk/hottie Thrax prince) and somewhat continues with her normal life going to high school and adjust to her best friend finally realizing the dream of being with her lifelong crush.

The relationship between Myla & Lincoln was a lot of fun to read, from the head-butting and hatred and a confused Myla wondering why she's now feeling attracted to a guy that is a jerk and prejudiced against her, to their discovery of a common ground and an alliance & friendship that turns into something more.

There's a lot of character growth and not just for Myla and Lincoln but also for most of the secondary characters, and we find out that most of them are more than they appear at first sight. The plot progresses with enough twists to keep it interesting and keep you glued to the page, but the writing would do it on its own too. We get quite a few surprises along the way, some more unexpected than others and we end up with an even more kick arse Myla than ever!

The book doesn't end with a cliffhanger thankfully, but it does leave an open eding enough to really be looking forward to the next book.

A very refreshing and engaging debut. Very much deserving of 4.5 stars!
★ ★ ★ ★ ★
erin saiof
Welcome to Purgatory!
You have Quasi's (half demon half human) ghouls, angels and a whole new world to fall in love with. Myla is a quasi who's special talent is wrath..and man this chick is major kick ass. She takes on demons, bad seed humans and anyone who generally pisses her off. She fights to the death in an arena as ordered to by the ghouls who are in charge of purgatory. While the King of Hell Armageddon looks on. (PS this guy is a total turdknocker)
I was so into the book even in this part.Then you meet Lincoln. I'm not one to get all girl crazy over the male leads in books but guess what? I'm totally in love with this character!
This book made me laugh, shed a couple of tears and at one point I actually had chill bumps and was shaking.
I can NOT wait for the second installment of this series. These characters are some that you care about and want to know what goes on with in this magical world. Even the bad ones keep your attention. I'm going to go take a cold shower and see if I can calm down some.
One of my new favorites of all time book.
★ ★ ★ ★ ☆
rashi jhunjhunwala
I enjoyed reading the book very much. I can see a movie (hopefully). Looking forward to reading the following books. The only thing that bugged me were the mistaken words. Didn't author have someone proofread the book? Or the computer should have picked up on the bad sentences. Christina if you need a proofreader, my daughter is good at that. She's an English major in college and she's helped other web writers.
★ ★ ★ ☆ ☆
kayvon
Typical YA book right now - first person narration, mysteriously powerful romance, angst-ridden teenagers, and unrealistic adult/teen interactions. I think this is a fun book, but because the story is so interesting, I was really disappointed at the execution. I usually don't care much if a teeny-bopper book isn't very good. I don't read them for literary excellence, but I wanted so much more out of this.

The dialogue is contrived, the characters are fairly two-dimensional and extremely tropey, the relationships unbelievable, the ramifications and affects of certain world events poorly explored and underdeveloped, and the repetitious nature of events and descriptions was aggravating. This reads like a preteen's fan fiction, so I can see the appeal: anyone who likes the 50 Shades/Twilight books will almost definitely enjoy this. I personally wish the author would rewrite this with more consideration and research behind it (and third person narration - I really dislike this sloppy teenager first person trend) because she's got a cool concept.

Three stars because I read the whole thing and wanted more - just not in this writing style.
★ ★ ★ ★ ☆
knight
Although there are a few editing errors, I am impressed with the fresh approach to the good vs. evil theme. How unique to approach this from the viewpoint of those who inhabit purgatory. Yes, there is the teen angst and a love story. But it is good to see young people who know the value of choosing what is right...not what is easy.
★ ★ ★ ★ ☆
jtabz
I didn't like the book at the start, but I kept at it and enjoyed it at the end. I thought the heroine was a bit lame. She finally got some sense and backbone. The author has created a strange world full of every creature you could imagine.
★ ★ ★ ☆ ☆
desiree deyampert
(Source: I received a digital copy of this book for free on a read-to-review basis. Thanks to INscribe Digital and Netgalley.)
18-year-old Maya is a Quasi-Demon, who loves nothing more than fighting. One thing that annoys her though is how many secrets her mother keeps from her, especially those concerning the identity of her father.
What is her mother hiding? Who is her biological father? And why won't her mother just tell her?

This was an okay story, but I found it difficult to keep focused all the way through.

Myla was an okay character. She had a bit of an issue with authority, and liked to do things her own way, so she was a fairly typical teen really. She liked to fight, and went out of her way to try and do that as often as possible, even when it meant going against her mother's wishes.

The storyline was okay, but there seemed to be a bit too much bulk to the story. There were quite a lot of things that could maybe have been trimmed down a bit to make the story more streamlined, and there was also quite a lot of information in there that I had very little intention of learning and remembering. I think that the story might have been a little easier to get through that way, but to be honest I think this maybe just wasn't the book for me. Some of the plot points I guessed very early on, and so when we eventually got confirmation of my suspicions, it felt like a long time coming.

There was some romance in the story, although most of the time it didn't really hook me. There was one moment that I thought was sweet, but there were also some scenes which were maybe a little too close to the edge of what is acceptable in terms of sexual situations in a YA book. Although there wasn't any actual sex, or graphic encounters, some of the descriptions of Maya's responses, and some of the physical manifestations of their passion were a little risky, and I wouldn't recommend this book to anyone younger than 17. Certainly if my friend with teenage daughters asks me if her 13 year old could read this – I'll be saying no.

The ending was okay, but it was also clear that the story will continue on in the next book.
Overall; an okay read, but didn't keep me interested all the way through.
6 out of 10.
★ ★ ★ ★ ☆
arnab
Love the concept. Finally something new and not more love triangles :) I liked the main character a lot because she had her own mind, mother was irritating until the end, and support cast was great as well.
★ ★ ★ ★ ★
kirstie mayes
I whizzed through this book. First of all, it had an awesome female lead character who was funny, relatable and totally rocks. Secondly there was a really intricate world painted by the author that keeps getting more and more complex as the book goes on; it really keeps your interest. There is also a great love story throughout the book with great build up. The best part about this book, however, is that the female lead IS the hero. Finally a great fantasy/ action book for young adults with a strong female lead! Highly recommended.
★ ★ ★ ☆ ☆
mary halterman
Overall the premise was interesting and the story was entertaining if predictable. It had a lot of unique concepts (as far as I've read before) that kept me intrigued.

Why I gave it 3 stars (pretty spoiler free I think)
-----------------------------------------------------------------------------
It felt too long. I think it could've been pared down a lot. There were also elements repeated over and over that I could have done without - certain actions, descriptions, and definitions.

I, unfortunately, didn't really connect with main character - her voice, her mannerisms, just didn't ring true for me. She felt like a caricature, over-exaggerated. Since the story was told from her voice, it follows that I didn't connect with the story very well either. Only toward the end did she start feeling more real to me. She went through some changes and afterwards I was able to connect with her and the story better.

Lastly, for her being so awesome at fighting, I wanted to see more of it! I knew this was going to be a problem from the first fight. There was so much build-up, claiming she was called because she was the best warrior and she was the only one who could defeat this evil spirit. Well, while the spirit may have been pure evil, it was was a very ordinary, human fight. It was over in about 2 seconds flat and left me feeling like I could have defeated it without much more trouble and just as easily with a tail/weapon. All of the battles/fights ended way too quickly with little action, giving me the impression that the opponents were too weak rather than that she was just so much stronger/smarter. I wanted to see her have a real challenge, to see her true skill! The biggest challenge came in the final battle, but she wasn't even using her fighting skills there.
-----------------------------------------------------------------------------

After looking at my main complaints, I think I would have actually enjoyed this story a lot more as a graphic novel. Maybe I just wasn't in the right mindset for it.

All that said, I'll probably pick up the second book eventually because I did start to connect with the characters more at the end and I'd like to see more of the world its set in and its history. I haven't pre-ordered it yet though!
★ ★ ★ ★ ★
sybil mccormack
I loved this book. The overall story arc is predictable from the get go, but the smaller arcs keep you fuller engrossed. Her characters are all rich and can easily stand on their own. I very much enjoyed this book and will continue the series.
★ ★ ★ ★ ★
caryn winslow
this story kept me on my toes fro beginning to end.
characters are not of our world but then again they are. I recommend this book for teens to adult. While desire is discussed sex is not in the story. well done!
★ ★ ★ ★ ★
michelle casey
New author and new series for me. But I did enjoy the book very much. I've already ordered and received Book #2 and have Book #3 pre-ordered. I love books that build a whole new world for the reader to explore!
★ ★ ★ ★ ★
serapis
Myla is so bad ass that I kind of want to be her. Who know being a half-demon living in Purgatory could be so freaking cool? Not only that, but Lincoln is hawt! Myla made me literally LOL throughout the book. She's strong, funny, and can kick some serious ass. When s*** goes down, she doesn't just sit by and let it happen. Nope. She fights with everything she has to save the day. The world Christina builds is original and rich. And the cast of characters are just so much damned fun that I missed them as soon as I was done reading. Can't wait for the next book in the series out in May 2014!
★ ★ ★ ★ ☆
eric
I wasn't sure whether I'd like this book or not.
And yes, it is cheesy as hell (no pun intended), full of annoying teenage speak/attitudes and you can soon guess where things are heading.
But it was just sheer good fun! Strange mix of high school meets political intrigue/romance with a kickass, bad girl heroine and lots of demons, angels and ghouls.
Corny but it kept me hooked.
★ ★ ★ ★ ☆
saleh al hammad
well written, funny, sarcastic, spine tingling, with lots of action. a fun, fast read. Liked it so much I tried to stretch it out like I do my favorite authors, such as Illona Andrews and Patricia Briggs but, as always, it didn't work. Going now to preorder the second one.
★ ★ ★ ★ ★
doris dvonch
I picked up Angelbound because the premise sounded interesting. A part demon slave girl who fights to the death in the Arena but also attends high school? A love interest who was part angel? Sign me up! Everyone knows angels are my favorite supernatural race! But I was unprepared for how much I was going to love Angelbound. I read what is not a short book in 3 days, partly because I stayed up way too late on two of those days reading it.

The world is complex and unique. Five races live in five different realms---angels in Heaven, demons in Hell, undead ghouls in the Dark Land, quasi-demons in Purgatory, and demon-hunting, half-angel Thrax in Antrum. Angelbound takes place in Purgatory, the land where human souls go to be judged, where the quasi-demons live under the rule of the ghouls. While quasi-demon slavery is a problem, it does lead to much hilarity when main character Myla mocks her overlords or goes to a high school where all lessons ridiculously revolve around serving ghouls. Myla serves in the Arena, where she faces souls who choose to be judged by combat, usually because if they were judged by their deeds, they would go straight to Hell, so she gets to encounter all the other races as well.

The plot was suitably epic, dealing with the balance of power between all the races, which Myla ended up right in the middle of because of her role, her family, and super-special-secret stuff about her. Honestly, the plot was so huge and life-changing, I'm wondering a little bit what's left to cover in the next books, but there was suitable prophesy that even greater things will be happening, so I'm excited.

And as for the romance... It was compelling. It was believable. It was completely secondary to the plot. In short, it was awesome. I mean, we didn't even meet Lincoln until quite a ways into the book, and I was already hooked for completely second reasons. But I was still excited that Myla got a boy. I mean, we could have been upset that Thrax prince Lincoln was extremely rude to Myla when he first meets her and think that this is not how a relationship should begin, but we secretly want all books to be Pride and Prejudice, so we decided to let that go.
★ ★ ★ ★ ★
stephanie wilga
Angelbound is a total page turner. Fantastic characters, great dialogue, all within a very usual and compelling world. An excellent, quick read with a very likable main character. Can't wait for the next installment!
★ ★ ★ ★ ★
jeff rummel
Well-written and suspenseful! Follow the story of a young and fierce heroine, Myla, through a world created by Christina Bauer. If you are not interested in science fiction, don't let that dissuade you from picking up this book.
Please Rate Angelbound (Angelbound Origins Book 1)