Shadowed Souls
By Jim Butcher - editor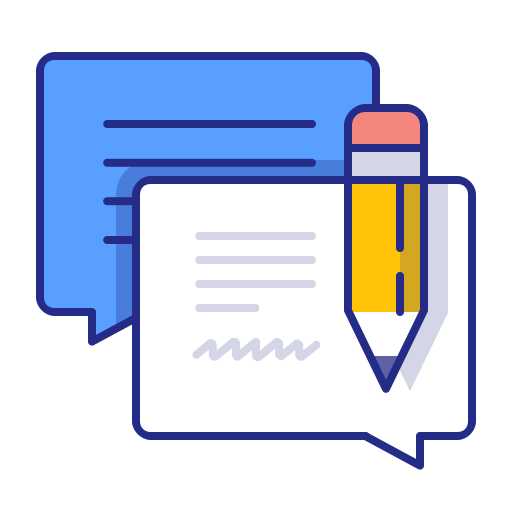 Total feedbacks: 31
★

★

★

★

★

★

★

★

★

☆

★

★

★

☆

☆

★

★

☆

☆

☆

★

☆

☆

☆

☆

Looking for Shadowed Souls in
PDF
? Check out Scribid.com

Audiobook
Check out Audiobooks.com
★ ★ ☆ ☆ ☆
megan schultz
Only a couple of stories worth reading, the rest was trash that I skipped through due to unnecessary foul language or poor writing. It's quite a bit of money to pay for a mostly unreadable book. Very disappointed.
★ ★ ★ ☆ ☆
mstrat13
I thought the Jim Butcher story was pretty good, as I am a Dresden Files fan. A couple of the other stories weren't bad. But for me, foul language detracts from a story, and a few of the stories had this in overabundance. It made me wonder if the authors were high school boys trying to impress their friends with how much they could curse. I got so tired of wading through the garbage I quit a couple of the stories after just a few pages.
★ ★ ★ ★ ☆
james noll
This was a really good selection of stories. I am really not too big of a fan of anthologies in general because it always seems like a few great stories end up mixed along with some not so great ones. That is not the case in this book. I liked all of the stories found in this book and am really happy that I decided to give it a chance.

I think one of the strengths of this anthology is that there is a little bit of everything in these stories. For fans of urban fiction, this is a perfect mix and I loved the variety. If I had to pick a favorite in the collection, I would have to go with Jim Butcher's Cold Case but there were quite a few of the other stories that were a close pick.

Cold Case by Jim Butcher - 5 stars
I really enjoyed this story featuring Molly. It is part of the Dresden Files series but you won't find Harry in this story because it is all about Molly. She is finding out what her role in the Winter court really means. I really liked seeing things from her point of view.

Sleepover by Seanan McGuire - 4 stars
This was a story about a succubus but it wasn't that kind of story. Her skills are needed to rescue a girl. I thought this story had a really nice flow and it was just so original. Elsie was a great character that was really fun to read about.

If Wishes Were by Tanya Huff - 4 stars
This was another gem of a story. The main character, Vicki, is a vampire but this didn't really feel like a vampire story. It was really more of a genie story and I liked how all of the elements worked together. I haven't read anything by Tanya Huff before so this was a great introduction for me.

Solus by Anton Strout - 4 stars
I enjoyed the banter between the main characters in this story a lot. It was a bit of a ghost story with a touch of haunted house. This pair of ghost busters was an enjoyable read.

Peacock in Hell by Kat Richardson - 4 stars
Most of this story takes place in hell so it gets a lot of points for an interesting location. The characters were interesting and I was really curious about where everything was going.

Eye of Newt by Kevin J. Anderson - 4 stars
This story would win the award for being the silliest one of the bunch. I like silly so that worked fine for me. Our favorite zombie detective, Dan Shambles, has a new client that needs some help finding out who took his eye. There were some funny moments in this one.

What Dwells Within by Lucy A. Snyder - 3.5 stars
This story featuring a witch had a pretty good mystery at its core. I found the characters interesting and the story had a few surprises along with some interesting elements.

Hunter, Healer by Jim C. Hines - 4 stars
This was a story about a unique healer. Her sidekick has a rather comical way of saying what he thinks which added an element of fun to the story. The basis of the story was really intriguing.

Baggage by Erik Scott de Bie - 3 stars
This story is about a superhero or someone who used to be a superhero. It took a while for this one to get really interesting for me but I liked how dark the characters were.

Sales. Force. by Kristine Katherine Rusch - 3 stars
The main character of this story has a broken heart and I really felt her pain. When she is called on a job to test a potion that can take away all of that pain, why would she want to do anything else?

Impossible Monsters by Rob Thurman - 4 stars
Cal is such an interesting character being a half demon. He visits an old teacher from school that had an ugly side. This was a pretty dark story but very entertaining.

I would recommend this book to fans of urban fiction and paranormal. I really think that there is something for everyone in this book. The stories that are part of a larger series read perfectly well as a stand alone so it is a great place to jump in and give it a shot. I have found a few authors that I hope to read more from in the near future.

I received an advanced reader edition of this book from Berkley Publishing Group via NetGalley.
★ ★ ★ ★ ☆
stephanie schumey
I jumped at the chance to read anything by Jim Butcher and when I saw a compilation of short stories done by him and other urban fantasy authors, I couldn't resist.

Jim is in great company. I have heard of most of the other authors (I love October Daye which is written by Seanan McGuire) but I have only read two besides Jim Butcher before. Now, I can say I have had a taste of their writing style and I'm intrigued about their series too.

But let's go back to the stories. I love the main idea! The premise is that there is no black or white; no absolute good or evil. Sometimes good people do bad things. Same with some of our anti-heroes. They can be "dark" but they have good intentions. They have a soul, a conscience, whatever you want to call it.

Through this anthology, I was taken into different worlds of darkness where wizards, fae, succubi, zombies, and genies come to play. I enjoyed all of them.

If I have to pick a favorite, it would be "Cold Case". I'm a huge Molly fan. I actually want her to end up with Dresden (sorry Karrin's supporters). In Cold Case, Molly is on her first job as the Winter Lady. She needs to collect tribute from the fae in a remote area of Alaska. Molly would find herself meeting someone she knows, fighting evil, but at the end of the day, she will learn a hard truth too.

As with Cold Case, this anthology has great short stories and they are going to leave you wanting for more. At least, that's what happened to me.

4/5 Fangs
★ ★ ★ ★ ★
chessa
There seems to be a trend of box sets/short story collections lately, and, not having been a huge fan of them, I have reluctantly acquired some them. Of course, like most everyone, I am a huge Jim Butcher fan and couldn't pass up this particular book of short stories, especially since I have read most of the other authors. I think this collection has thrown me over to be a huge fan of story collections! From the wonderful sneak peek into Mab and Molly's relationship in Jim Butcher's story to Cal's addition about his ever-present monsters by Rob Thurman, I was reminded of why the authors I knew before were some of my favorites. And, added to that are a couple of new authors that have grown my TBR pile to depths I'll never be able to fully plunder. I was very impressed at how my emotions were taken on a roller coaster ride from tears to laughter, from horror to exasperation, and every emotion in between. I should have known from the great writers featured in this collection that it was going to be wonderful. I haven't individually rated each story because the book should be rated on the entirety, not each individual story, but every story rated at least a four. The book was filled with great writing, great characters, and great action. If you are a fan of any of these authors, you won't go wrong picking up this book. If you have never read any of these authors, what are you waiting for? Pick it up today for some fantastic entertainment. I highly recommend this book!

Thanks to NetGalley and Berkley Publishing Group for the e-copy of the book. This same review will be posted on both Goodreads and the store.
★ ★ ★ ★ ☆
peyton herrington
Shadowed Souls by Jim Butcher et al
Urban Fantasy- Nov 1st, 2016
4 stars

This anthology features Jim Butcher as well as Rob Thurman and Seanan McQuire. Along with a host of well known Urban Fantasy authors. There is something for any reader but Jim Butcher's was my favorite.

The stand out story is Jim Butcher's, called Cold Case. It is concerns Molly from the Dresden files. She is finding her footing as a new and powerful player in the Winter Court. A Court that is deadlier than she knows. In this fantastic short she is put to the test to solve a problem for Queen Mab- and failing is not an issue. I liked reading Molly's point of view and Dresden fans will love it. 5 stars

The next story I was anticipating was by Seanan McGuire, named Sleepover. While well written, this novel is bittersweet and a bit sad. A half succubus is kidnaped and 'asked' to find a young human. But betrayal is something the heroine is something she will have to deal with. 4 stars

Lucy Snyder's What Dwell Within was a humorous and scary read that will be sure to tickle fans and have them looking for her prior books. I especially loved her mischievous familiar, a ferret called Pal. 4 1/2 stars

Impossible Monsters by Rob Thurman is a short where the hero, a person of questionable morals, metes out his own brand of justice. Dark humor and a funny list of dos and don'ts make this a great read. 4 stars

The stories were well written, edgy and often fun to read. All of the main characters are tough and have their own sense of style that definitely doesn't fit the mold. There wasn't one story I didn't like, although a couple were a bit too macabre for my tastes. And authors I hadn't read before interested me enough to look into their prior books. This assortment of stories are solid and definitely worth reading.

Reviewed by Steph from the Bookaholics Romance Book Club
★ ★ ★ ★ ☆
diane stewart
I saw the name Jim Butcher and just knew I had to read this book. I mean come on, its a collection of urban fantasy stories that come with a huge side of darkness to them. It's all too easy to dislike the monsters but what if the monsters aren't quite the soul sucking bad guys that we usually believe? That's the rub and that's exactly what this anthology delivers.
Ok this is quite a diverse collection and although most of these authors are known to me I did actually discover several that are new , well to this reader at least. Plus what really added to my fun was the breadth of supernaturals featured here. Fae, Wizards, succubi, zombies, genies and a whole lot more. If honest one or two stories are very short but sometimes you just need a quick read. What resonates with me the most though is the darker more painful undertones that several of these stories embrace. Do not despair though as at least one of these shorts held humour but overall I'd say it made me question just what is good and what is really bad.
I voluntarily reviewed an advance reader copy of this book
★ ★ ★ ★ ☆
amara
Anthology. The average rating is 3.89 stars, which I'm rounding up to four. Great anthology.

1. Cold Case by Jim Butcher. Loved it. Loved Molly. The ending was so sad. I hope Molly can figure out an alternative. 5 stars.

2. Sleepover by Seanan McGuire. There was too much going on for such a short story - heartbreak, flirting, kidnapping, rescue, heartbreak - in just a few pages. I think I would have liked it better if everything wasn't so jam-packed. 3 stars.

3. If Wishes Were by Tanya Huff. I've read the first 2 books of this series and this story is 6.1 - Wow have things changed. Vicki tries to give a supernatural a break but he just takes advantage so she has to get rid of him. Good story. 4 stars

4. Solus by Anton Strout. A chirpy guy thinks he's being cute and clever when he's not. I couldn't finish this story. No rating.

5. Peacock in Hell by Kat Richardson. Peacock rescues Redmaynge from hell as directed by her necromancer/boss and then they join forces to not only survive but get rid of the man that murdered them. Good story. 3-1/2 stars.

6. Eye of Newt by Kevin J. Anderson. Couldn't get into this story. Didn't finish it. No rating.

7. What Swells Within by Lucy A. Snyder. A magical girl that has a replaced eye and hand with a ferret familiar helps a friend out and also helps herself out. Okay story. 3 stars.

8. Hunter, Healer by Jim C. Hines. A healer with a double soul has to either destroy or save someone just like her. I liked this story. 3-1/2 stars.

9. Baggage by Erin Scott de Bie. A former super villain and former super hero's past kind of catches up to her. Very good story. 4 stars.

10. Sales, Force by Kristine Kathryn Rusch. Another really good story. A woman's recent loss drives her anger. 4 stars.

11. Impossible Monsters by Rob Thurman. Fantastic story. Loved it. I have a huge cruel streak for child abusers of any kind and this was wonderful. 5 stars.
★ ★ ★ ★ ★
liam kelly
I love anthologies. They give readers a chance to catch up with some of their favorite characters between books, they introduce readers to new authors, and they even allow authors to stretch their creative side which sometimes allows for new characters or stories to come to light.

In Shadowed Souls Kerrie L. Hughes has brought together the A team of fantasy authors. My two personal favorite stories from the anthology are Jim Butcher's Cold Case and Seanan McGuire's Sleepover.

Cold Case by Jim Butcher - 5 stars

Starting off with Jim Butcher, Dresden Files fans will positively climb over each other to get a new snippet into Harry's world. And boy is this a doozy… Readers are given a glimpse into the changes that are affecting/plaguing Molly in her transformation into the Winter Lady. On top of that more secrets between the war between Winer and the Outsiders are revealed. And if that isn't enough we get Ramirez helping Molly out, and the ramifications from that are enormous! The only two negatives to this story are that it will not make much sense if you haven't read the Dresden Files, and that Molly's actions seem a little out of place for her character as we've been accustomed to it from Harry's POV. That said, the first issue can be remedied by reading the Dresden Files (something you should do if you're interested in urban fantasy, which I would assume/hope you are if you're picking up Shadowed Souls). And the second issue can be explained away with Molly's changes to her mind and character from becoming the Winter Lady. All in all, I thoroughly enjoyed Cold Case and can't wait for the next installment in the Dresden Files.

Sleepover by Seanan McGuire - 5 stars

Seanan McGuire's story takes place in her InCryptid series, this time with from the POV of half-succubus Elsie (the cousin of the Price siblings). Elsie is constantly having to hide what she is and be careful, since if it ever got out that she was a succubus not only would she be in danger but so would her family. So, when she gets kidnapped by a bunch of kids and they know what she is, she knows she's screwed. This story has tense moments, monsters, and a killer POV shift to that of one of the "monsters", but what is most impressive about this story is the way in which McGuire captures the sadness, shock, and gut-retching feelings of betrayal when someone you once loved betrays you. While this is not a necessary read for the InCryptid series, it goes a long way in helping readers get a sense of the judgement, fear, and loneliness that many of the "monsters" in the larger series feel on a daily basis. Besides the fictional viewpoint, this story will resonate with anyone who has had their confidence betrayed. All in all, Sleepover is a gripping story on the emotional level that readers and beginners of the InCryptid series alike will thoroughly enjoy.
★ ★ ★ ★ ☆
mendy
Rated 3.5 of 5

If you are a reader of urban fantasy you surely have at least heard of Jim Butcher and/or his 'Dresden Files' series. This anthology of short stories is set in the Dresden Files universe (it's even considered book #14.5) - but you aren't likely to find Harry Dresden himself making an appearance. Instead, other authors are given permission to romp in the Dresden playground with some of the other characters.

Kerri L. Hughes, co-editor of the volume, says in her introduction that she invited authors to write stories "based on the idea that good and evil are just two aspects of a complicated and very human story" and in his foreword, Butcher writes "A lot of the people in these stories ... aren't good. But they aren't necessarily evil, either. They need to be where they are, doing what they do."

And that's a pretty interesting idea (though not wholly original).

As with almost any anthology, some of these stories were hits with me, and others really couldn't keep my attention.

Three of these really stood head and shoulders above the rest. Perhaps my favorite here (my Kindle note at the end reads "Damn this was good!") was "Baggage" by Erik Scott de Bie. I felt like I was right in the middle of the story, watching it slowly unfold around me. It was absolutely tremendous. I've never read anything by de Bie before this, but I will be looking for him now.

Also coming on above the rest of the pack was "Eye of Newt" by Kevin J. Anderson (imagine Jim Butcher, William Shakespeare, and ghosts getting together - it was fun and funny), and "What Dwells Within" by Lucy A. Snyder (how can you go wrong when your opening sentence is from a telepathic ferret?). Jim Butcher's "Cold Case" shows why he's a popular writer. He works the language so smoothly.

Most of the others were pretty average reads for me. Seanan McGuire is one of the best voices in urban fantasy writing today, in my mind and although her story "Sleepover" didn't knock me out, the way I was hoping, it's still better than average., with Kristine Kathryn Rusch's "Sales. Force." being the only story that I really didn't like.

This is definitely worth a read, especially if you are a fan of Butcher and/or his Dresden books.

This volume contains the following:

Introduction - Kerrie L. Hughes
Foreword - Jim Butcher
"Cold Case" - Jim Butcher
"Sleepover" - Seanan McGuire
"If Wishes Were" - Tanya Huff
"Solus" - Anton Strout
"Peacock in Hell" - Kat Richardson
"Eye of Newt" - Kevin J. Anderson
"What Dwells Within" - Lucy A. Snyder
"Hunter, Healer" - Jim C. Hines
"Baggage" - Erik Scott de Bie
"Sales. Force." - Kristine Kathryn Rusch
"Impossible Monsters" - Rob Thurman

Looking for a good book? <em>Shadowed Souls</em> is a collection of Dresden Files-related short stories edited by Jim Butcher and Kerrie L. Hughes and is a strong, worthwhile read.

I received a digital copy of this book from the publisher, through Netgalley, in exchange for an honest review.
★ ★ ★ ☆ ☆
nancy weyer
A pretty dull collection of stories that are supposed to explore the dark side of those supernatural beings who go about protecting hapless humans from harm by demons, zombies, etc. If you like a bunch of swear words thrown in to a not very interesting story then this book is for you. I am a Jim Butcher fan so even though this was a mixed bag of stories I was disappointed in this collection, only his name on it got me to pick it up. It seems like an interesting premise to explore but this was just not worth my time. Butcher's story was interesting and Tanya Huff's was too but the rest...not so much. I did not finish the last few stories because they seemed to get worse and worse. I loved Kat Richardson's Greywalker series and the story in this collection would have me vowing to never read anything by her again if I had read it first. It just seemed after being informed of the premise the author's just went wild with underdeveloped bad guy and gal characters that used foul language to show you how bad they were without much of a story premise.
★ ★ ★ ★ ☆
ali davis
Eleven short stories in an anthology about shadowed heroes.

The Series
"Cold Case" (The Dresden Files, 14.5)
"Sleepover" (InCryptid, 5.1)
"If Wishes Were" (Vicki Nelson, 6.5)
"Solus" (Simon Canderous, 0.5)
"Eye of Newt" (Dan Shamble, Zombie P.I., xx.5)
"What Dwells Within" (Jessie Shimmer, 3.5)
"Impossible Monsters" (Cal Leandros, 10.5)

The Stories
Jim Butcher's "Cold Case"
Truly is cold as it takes place in winter. In Alaska. It's a clash of similar objectives as Molly runs into Carlos, and they agree to aid each other…despite there being a price on Molly's head. It's also a series of lessons that Molly must learn in her new role as the Winter Lady. And talk about horrible lessons…

The Characters
Molly Carpenter is the new Maiden, the Winter Queen, the Winter Lady, for less than a week now. Charity is her scary mother who taught Molly how to track. Carlos Ramirez is a Warden, a wizard who works for the White Council. Elaine Mallory still runs the Paranet.

Mab is the Queen of Air and Darkness, a.k.a., the mistress of Arctis Tor. Maeve had been the Winter Queen before the bullet found her head. The Outer Gates is where the battle is.

The Miksuni are Cormorant shapeshifters who live in Unalaska, Alaska. Aluki is in charge…and burying her husband, Tupiak. Nauja is one of their warriors. Kunik is a warrior who died. The Elbow Room and Charlie's are bars in Unalaska. Clint is a jerk of a seaman who has everyone terrified. Captain Fisherman is in charge of the seamen. The "Sleeper" is one of the Old Ones.

Seanan McGuire's "Sleepover"
Turns out to be a hoot, once you get through the betrayal and kidnapping. It's simply a look into another culture and how kids don't see the differences. The boys, though, they've got some re-thinkin' to do. Jesus. I do have to wonder about that last line of Carly's, that she and Elsie broke up because Carly's safety matters more to Carly than Elsie's secrets. Sounds like Elsie is SO much better off.

The Characters
Elsinore "Elsie" Harrington is half-succubus thanks to her dad, Theodore Harrington, being an incubus. Her incubus brother, Artie, is in love with Sarah Zellaby, a cuckoo, and holes up in his garage working the computers. A Lilu is a term that applies to both incubus and succubus. Antimony "Annie" Price, a.k.a., Final Girl, is one of the Chicks' jammers and Elsie's cousin.

Angie is the little sister who goes missing. Bogeymen live beneath the cities. Morgan is a potential new girlfriend.

The Slasher Chicks are a roller derby team with Elmira Street as the captain. Carlotta "Carly", a.k.a., Pushy Galore, is the latest of Elsie's ex-girlfriends; she and Fern are team members.

Tanya Huff's "If Wishes Were"
This short story is mostly about Vicki's worries about Mike's injuries with a side dash at the reason for it all. It's definitely a warning about being careful what you wish for. And that jinn does present Vicki with a too-tempting choice.

The Characters
Victory "Vicki" Nelson was a homicide cop who became a private detective after she became a vampire. She lives with her former partner, Mike Celluci, who is still on the force…and she already sorrows for his coming death. Dave Graham is Mike's current partner. Henry Fitzroy, the illegitimate son of Henry VIII and the vampire who made Vicki, makes his living as a writer of bodice rippers.

Amy Shaw is the missing tenant with a greedy soul. Kai Johnson was an innocent victim. Ian Hanomansing is a TV announcer for CBC News. Dr. Sagara is a resource who tells her about Dr. Hariri. Mama Sweet is a fixer. Eddie Ease works the dark side.

Anton Strout's "Solus"
It's an off-the-books job, as Simon and Christos take on a haunted castle with insane inanimate objects. It's Simon's abilities that suss out the truth behind the haunting, a sad, sad tale.

The Characters
Simon Canderous is a psychometrist who is now on the straight and narrow as a new recruit. Connor Christos is a seasoned agent at the Department of Extraordinary Affairs and now Simon's mentor. Evelyn Svenson is his previous partner.

Beverly Rodell is a real estate agent selling the Sedgwick Estate. Agatha "Hagetha" Sedgwick is the woman who died.

Kat Richardson's "Peacock in Hell"
Finds a skilled magic-user and thief rescuing a dead artificer from Hell, during which she discovers the ways in which she was betrayed. Peacock has obviously made this trip before, and it's still quite the adventure, as she and Redmayne plot and plan their own vengeance.

Kevin J. Anderson's "Eye of Newt"
There's a 1940s noirish feel to this corny story, and I can imagine Dan as a Sam Spade kind'a guy. Only, it's set in the Unnatural Quarter, a neighborhood of monsters with your usual everyday problems. Like the mugging of that poor newt. And he comes to Dan for help in getting his eye back.

The Characters
Dan "Shamble" Chambeaux is a private investigator who ended up a zombie. Sheyenne is a ghost, his girlfriend, and his office assistant at Chambeaux & Deyer Investigation. Robin Deyer is human and his lawyer partner.

Geck is a newt who was robbed. Officer Toby McGoohan is Dan's best human friend. Frieda is the Spider Lady of the Unnatural Quarter Public Library and Vault of Secrets who terrifies everyone. Rocky and Ned, a golem and a rock monster, used to be security guards at the library. Ghoul's Diner. Gunther, an imp, manages the Unorthodox Lab Equipment and Organ Boutique.

The Stone-Cold Monster Cook-off is truly gross with the top three contenders: Leatherneck and his Texas chain-saw chili; the Kitchen Litch with her fresh black beetles; and, the Ragin' Cajun Mage with his dozens of secret ingredients.

Lucy A. Snyder's "What Dwells Within"
It's like a pale shadow of Kat Richardson's Greywalker series. Snyder doesn't provide much background — Jessie appears to be some sort of agent?? And when her friend Kai shows up with tales of a kidnapped girlfriend, she takes off at a run. It's a journey that begins to introduce Jessie's world.

The Characters
Jessie Shimmer is being hunted by the Virtus Regnum. Pal is her shapeshifting ferret (he turns into a grizzly). Cooper is the boyfriend. Her "room" is courtesy of the Goad whom Jessie killed. Riviera Jordan is with the Governing Circle; Rafé and Loretta are agents. Mother Karen is a witch and a friend.

Kai is a not-too-bright guy who has helped Jessie in the past. Alice is Kai's new girlfriend. The Virtus Regnum are tasked with protecting humans whom they hold in total contempt. A Virtus is a prime enforcer spirit.

Jim C. Hines' "Hunter, Healer"
I will say that choosing Detroit as the setting was inspired in immediately showing me a city whose economy has been dragged down. Meanwhile, this story is a nightmare of awful choices for a woman whose life has mostly been one of horror. Hines really packs a ton of information in "Hunter, Healer", and I sped through this, desperate to know how Julia could resolve her problem. I definitely understand why she despises her father!

Erik Scott, de Bie's "Baggage"
This was a pip! I'm always a sucker for a strong woman character who takes no prisoners. De Bie created a whole story in this one with lots of color, lol, and so many questions! It drove me nuts with all the questions "Baggage" brought to mind. What happened that night at the reunion? Where's Tony now? Where will V go from here?

Kristine Kathryn Rusch's "Sales. Force."
Oh. Wow. Rusch has created a highly emotional story that digs deep into each one of us, for haven't we all lost a love somehow? I cried. And then I wept for Kaylee. It's that tragedy that sends Kaylee out on an investigation into a love potion. The question is whether that love potion is a good investment. Until Kaylee figures it out.

Rob Thurman's "Impossible Monsters"
Cal is such a monstrous kind of guy and one with a heart whose thought processes and approach to life absolutely intrigue me and that snark of his sucks me right in. For such a bad man, he sure does make me laugh. Well, that and that list his brother, Niko, puts together, lol. Niko is such a complete opposite, and he'll pull you in as well with his love for his brother and his driving need to know.

This complete story takes you back to Cal's high school days and memories of the bullies in his past. There is one in particular that draws Cal's attention, and while brutal, it is so fitting. Anyone who has ever been bullied will cheer.

The Characters
Caliban "Cal" Leandros is half-Auphe, one of the original monsters of the universe. Ishiah is Cal's boss and the owner of the bar. He's also a peri, an ex-angel.

Coach Lee Callahan was part of Cal's past twelve years ago. Shane had been his son.

The Cover and Title
The cover is in the style used by Richardson, McGuire, and Thurman, a gritty, sombre, purpled black snow-laden pier with a black overcoated Carlos in a gray button-down and exposing the tattoos on his neck who is looking down while Molly stands behind him in a brown leather jacket and jeans, poised to throw a ball of fire. The two editors' names are at the top in a pale orange with the title just below center in a distressed white font. The bottom info is in white with a few of the more prominent contributing authors.

The title is the inspiration behind the stories, Shadowed Souls who may be bad, but do good.
★ ★ ★ ★ ☆
paulina
Shadowed Souls is one of the best collection of short stories I have ever read. Sure there were one or two that I did not fully like as much as the other ones (not bad, just not my cup of tea), but there were several stories that were quite good. I mean I even ordered the first book in Tanya Huff's Vicki Nelson series after finished her short story. That is not something I do often.

What I really liked about the stories is that you don't have to have read anything before by the authors to get the gist of these short stories, sure there were times when I had wanted a short introduction before each story so that I had known more about what is going on. But, at the same time was it kind of nice to get to know the characters without any previous knowledge. It's like getting a chance to try out each author and see if the story and the writer's style are something for you. I mean several of the authors in this book have I never read anything of before and now I would love to read more from them.

Shadowed Souls has everything from ghost to zombies and it's a perfect book for urban fantasy fans. It's a collection that will work both for fans of the authors in this book and people that just like me loves urban fantasy and want to find new authors to read!

I chose to read this ARC and all opinions in this review are my own and completely unbiased!
★ ★ ★ ☆ ☆
steph dk
Review courtesy of All Things Urban Fantasy

The collection of stories in SHADOWED SOULS are dark, twisted, and filled with mayhem and magic. Each of the stories had qualities I liked, some more than others. I really enjoyed Kevin J. Anderson's EYE OF NEWT where a zombie detective is on the case of a wronged gecko. I adore a bit of the bizarre with dark urban fantasy and this story is very funny. One of my favorites was COLD CASE by Jim Butcher mainly because I am suffering from a Dresden Files withdrawal. After my initial confusion of mixing up Molly for Harry in the first few sentences, I loved being able to see Molly learn about being the Winter Lady. She struggles with her new urges and powers and tries to remain true to herself. I really enjoyed seeing her perspective on this world.

Another one I enjoyed was Sleepover by Seanan McGuire which is set in her Incryptid series world and is about a succubus whose skills are needed to resolve a kidnapping. It was neat to see a story involving a succubus that didn't actually involve sex. I enjoyed the flow of the story and the way it ended.

SHADOWED SOULS is an excellent compilation of darker urban fantasy stories that offer a number different aspects of the genre within their plots. It was really hard to pick which one I liked the best as they all had their separate charms and styles. This anthology is a great way to sample an author whose work you haven't tried yet and dip your toe in the dark twisted side of urban fantasy.
★ ★ ★ ★ ☆
becca
SHADOWED SOULS is an anthology packed with Urban Fantasy stories from some amazing authors. I picked this up because of Jim Butcher who has become one of my favorite authors in Urban Fantasy.

His story, COLD CASE, is all about Molly Carpenter. You may know her as Harry's apprentice but she is now the Winter Lady. Molly is full of spunk and sass. She's a whole lot of fun to read and the little bit of romance that Butcher throws into this story is quite interesting. Even more interesting is the twist. It makes me more both intrigued and feel sorry for Molly and I'm definitely looking forward to seeing what comes of her.

The other story that I think is worth mentioning is Seanan McGuire's story. This one was a little bit more different. It's a little bit more out there and since this is the first thing I've read from McGuire, I wasn't sure what to expected.

This story is about a half-succubus named Elsie. She is kidnapped by some teenagers who want her to help find a missing child. Elsie is a little rough around the edges but she is certainly fun to read about.

But probably the most interesting is Rob Thurman's story, IMPOSSIBLE MONSTER. This is about Cal Leandros who is quite the psycho character. He's ruthless and sarcastic. He scares me, but there's also a lot of fascinating things about him.

All the other stories are wonderful too and I think if you're just getting into Urban Fantasy, this would be a great book to pick up to sample a whole bunch of authors at once. You're bound to one an author or series you'll like as all of these authors are quite masterful.
★ ★ ★ ★ ☆
vladim r
Writing a review on a collection of short stories is something of a challenge. I am a huge Jim Butcher fan and to be able to read a short story from The Dresden Files featuring Molly was definitely a draw for me. Luckily there were ten other stories that were full of action and magical elements to keep me entertained throughout the rest of the book.

The story that had the greatest impact to me was Cold Case by Jim Butcher and not just because it was written by Jim Butcher. *smirk* It comes down to the fact that I have read every Dresden Files book and I am fully invested in the characters in that series and to see how things are progressing with Molly Carpenter in her new role as a Queen of Faerie was a treat for me. It also cemented my feelings that Mab is just awful, terrible, and dang if I am not feeling sorry for Molly after reading this story. It was a fantastical read that gave further insight into the workings of the Winter court and I just don't know how much more I can take, lol, which means damn this was good!

I was not familiar with a few of the writers in this collection. Sad I know, but now I am and WoW! is all I can say. There is a great sampling of supernaturals so without being a spoiler here is some of what you can expect: Fae, succubi, bogeymen, genie, vampire, empath, ghost, half-dead, zombie, amphibian, twin-soul warriors, and many other supernatural beings. Each story in this book is unique and has its own flavor. Some I enjoyed more than others but I can appreciate every one of them for their creativity and uniqueness. For fans of urban fantasy this is a truly must have collection.

*Thank you to ROC & NetGalley for this eARC of Shadowed Souls*

This review is based on an eARC I received from NetGalley. It is an honest and voluntary review and the advanced receipt of it in no way affected my review or rating.
★ ★ ★ ★ ☆
ryan parks
The perfect collection for all urban fantasy lovers. Each story was unique and catered to all kinds of tastes. I found some a little sillier than others but on a whole, I really enjoyed this collection! My favourites, in no order, were Cold Case (fun for all Jim Butcher fans), Solus (great urban fantasy story with a super cool hero with a fun personality), Baggage (strong, sexy, LGBT women for the win!), Sales. Force. (though this is arguably one of the darkest and most depressing in the book), and of course, my number one, Impossible Monsters (though it makes me miss Cal and crave more of him)! For the most part the stories stayed on track with the theme, but a couple of them seemed left-field (Eye of Newt especially), but it's been a while since I've delved into genuine adult urban fantasy, so this was just what I wanted and expected. Totally worth checking out!
★ ★ ★ ★ ★
jenn manley lee
Jim Butcher's has Molly Carpenter in "Cold Case," once apprentice of Harry Dresden and now, the Winter Lady, a queen of Faerie. Mab has her going to a contingent of Faerie in Unalaska, Alaska, to get tribute. She runs into wizard and Warden of the White Council Carlos Ramirez in a dive in the town. He was sent to investigate odd activity in the town. And when Molly finds her fae, they tell her of their stolen children that she goes to save, along with Carlos. Right into danger of Lovecraftian proportions.

In "Sleepover" by Seanan McGuire, a not completely human heroine, Elsie Harrington, (her other half being succubus) is abducted by a Bigfoot hunter for a bunch of teen boys because a Bogeyman took a young sister of one of them. So she heads underground to retrieve the child.

Vicki, the vampire P.I. in Tanya Huff's "If Wishes Were" has her working to find a jinn and stop it, get it back in the lamp it had been let loose from.

In "Solus" by Anton Stout, two agents from the Department of Extraordinary investigate a castle on top of a skyscraper in New York City that may be haunted by a ghost.

Kat Richardson's Peacock in "Peacock in Hell" is hired to bring back Lennie Redmayne from Hell.

In Kevin J. Anderson's "Eye of Newt," undead P.I. Dan Shamble is hired by a one-eyed newt to find out why a rock monster and a golem robbed him of his eye.

Jessie Shimmer and her ferret familiar search for a girl named Alice and what may have hatched from an egg inside a statue of Santa Muerte in "What Dwells Within" by Lucy A Snyder.

In "Hunter, Healer" by Jim C. Hines, Julia Chapel tends to otherworldly beings who come to her apartment hurt or ill, no questions asked, no wars allowed on her turf. She is assisted by a hearth fairy named Hob who cusses lie a sailor (actually refreshing, giving him a bit of odd character). Most of all, she is a double soul-her dead twin's soul inhabits her body with her soul. Someone from her past, her father, Terrance, comes to visit her, asking for her help- with another double soul like her. But she doesn't trust him, and not due to their past. Then she meets the deadly Shard for the first time.

Vivienne Cain, aka Lady Vengeance, a former demon-possessed supervillain and now a super hero drinks to keep her fear powers in control in "Baggage" by Erik Scott De Bie. She joins a fight gym and one night stops a guy hitting on the young woman behind the front desk.

In Sales Force by Kristine Kathryn Rusch, Kaylee, loses her fiancée due to a car accident. He had promised they be forever, but death took that away. So, she goes back to her job, one she never told him what she did. But it would help her, as killing something day in and out can numb those feelings, so she'd never get hurt again. Except the job she is assigned first day back isn't quite what she has always done. They want her to see if a love potion guaranteeing someone giving up on love 0r lost too much in life could have their belief repaired.

In the last dark tale, "Impossible Monsters" by Rob Thurman, Caliban came from the first murderers to walk the earth. Except there's more beneath his human-looking skin. As he planned to let Coach know it.

Nothing is black or white, but again, that makes the hero/heroine a complex character and each story a great autumn read.
★ ★ ★ ★ ☆
heba
A wonderful collection of short stories, including one set in the Dresden Files universe. The theme is monsters. Every story has a monster as the main character. In true Jim Butcher fashion, every monster is the hero of his own story. A wonderful collection of tortured souls, each in search of some goal to make them whole.

As with any collection, some are good, some are just okay. Most of these stories fall into the great to better than average categories. A worthwhile read for any fan of gritty urban fantasy. And hey, A Jim Butcher short story. You can't beat that for a fun read.
★ ★ ★ ★ ☆
jen olsen
I experienced this urban-fantasy, short-story collection as an audiobook. Each story is read by a different narrator. Each narrator is good, and some are excellent.

I was mostly interested in the Jim Butcher story. It was one of his darkest yet, but it seemed light compared to the other stories included in this collection. The protagonists are all protective Warrior types, but the means by which they take down villains is often over-the-top, viciously violent.

If you have a squeamish stomach, you might want to pass on this one.
★ ☆ ☆ ☆ ☆
stefani faer
There is an awesome Dresden-verse story to kickstart this collection. It gets steadily worse with each story after. I got the Audible version, amd was sold a bill of goods. I thought I was getting all these authors playing in Butcher's sandbox - instead I got a handful of crap mixed with a few good stories. Disengage!
★ ★ ★ ☆ ☆
becky hoffmann
So the story about Molly (Lady Winter, Harry Dresden sidekick, etc.) was good. Cal Leandros was goth and emo and to wordy by half, as expected. Solus, by Anton Strout, was surprisingly fun (surprising because this was my first story by this writer). The rest, alas, was a mishmash of melodramatic trash. Unless you're completely and deeply in love with one of the authors or characters, I would wait until the good stories are reprinted in a separate anthology. And, shadowed souls? Yeah, not really.
★ ★ ★ ☆ ☆
kathe
Jim Butcher's tale, "Cold Case," is excellent as is usual for his work. I also liked "Hunter, Healer" by Jim C. Hines and "Impossible Monsters" by Rob Thurman. However the remaining nine stories ranged from barely average to mediocre in my opinion. I'm glad I got the book from the library and didn't pay for it.
★ ★ ★ ☆ ☆
erin richards
I checked the Shadowed Souls anthology out from my local library. Really not impressed with this anthology. I loved the Butcher story with Molly's PoV, but the others were not as much fun to read. This may possibly appeal to readers who follow the other writers and are familiar with their plot threads, but for me, I wasn't as involved in the protagonists.
★ ★ ★ ★ ★
liz rosebraugh
If my husband had to choose between Jim Butcher and R.A. Salvatore he would kill over before his decision could be made. Butcher is "an incredible writer who seems to have first hand knowledge of all things.", so says my husband. This book is no exception. It is a great read and must have for any Butcher fan.
★ ★ ☆ ☆ ☆
sarah pullos
This was advertised as a Jim Butcher book - Dresden Files - and was really a compiation book with other authors and only one short story by Mr. Butcher. Very disappointed and did not read the rest of the book.
★ ★ ☆ ☆ ☆
heather ormsby
Seanan McGuire wrote a great story about the kidnapping that wasn't.

Every other story in here was either flip-flip no, still boring or flip-skip done.
Even some of my favorite authors.
This seems to be my week for duds on the fi
★ ☆ ☆ ☆ ☆
zafar
The cover is misleading, this is NOT a Dresden files book. I am VERY upset that there was only 1 story about Molly, and NO Story about Dresden at ALL!!! I am very upset with Jim Butcher for misleading his loyal fans and not including anything with Dresden since he is on the cover. The Molly story is great, he is a fantastic author, BUT the rest of the book is complete crap. I could only listen to 2 of 13 chapters in this book. A waste of $20 and and I wish I could get a refund. I hope people are able to read my review before purchase and save the money.
★ ★ ★ ★ ☆
heather downs
Picked this up for the Jim Butcher story featuring Molly Carpenter, stayed for the other urban fiction stories. Features a bunch of magical characters living on the edge to keep us safe from what's goes bump in the night.
★ ☆ ☆ ☆ ☆
christi cope
Here's a first. The Kindle edition is MORE EXPENSIVE than the paperback! WTH? With so many great ebooks in this genre for $4.99 or less, the ridiculous, even outrageous overpricing from the publishing house is inexcusable. It's a digital file, for crying out loud. It costs no more than a couple hundred of dollars to format and upload, and you can use the same cover art as the print copy. I know the authors don't have a lot of say, but traditional publishers had better embrace the realities of the ebook business or they are going to lose out. Meanwhile, Butcher is so slow to produce his core Dresden books (graphic novels and short stories that merely accessorize the primary story arc don't count), he's been almost completely overtaken by the next generation of indie author urban fantasy writers. I'm going to check to see if my library has this title, and if not, it's no big loss.
★ ★ ★ ☆ ☆
izzie
The Butcher story is about what you'd expect from the Dresden Files: a fun urban fantasy romp, starring Molly in her first outing as the Winter Lady. As with pretty much anything Jim has ever written, this gets two thumbs-up.

Unfortunately, the rest of the stories left me cold. One tries (unsuccessfully) to mimic the lighthearted surrealism of Simon R. Green's Nightside series, others tended toward Millennial "normal life is so hard" angst.

I'd wait and pick up the Dresden Files story in the next Side Jobs-style anthology.
Please Rate Shadowed Souls