Vacationland: True Stories from Painful Beaches
By John Hodgman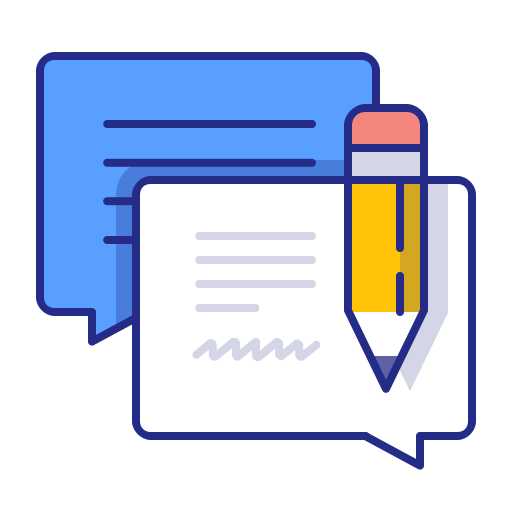 Total feedbacks: 27
★

★

★

★

★

★

★

★

★

☆

★

★

★

☆

☆

★

★

☆

☆

☆

★

☆

☆

☆

☆

Looking for Vacationland: True Stories from Painful Beaches in
PDF
? Check out Scribid.com

Audiobook
Check out Audiobooks.com
★ ★ ★ ★ ☆
amyara
Containing intricate prose, plenty of self-reflection and flagellation, this book hits its mark while somehow also missing it - the disjointedness of the narrative is not a mortal flaw, and I consider the vagueness of "the point" to be The Point, I just wish there were a few more... leaves on the trees, if that makes any sense.
★ ★ ★ ★ ★
kristen dougherty
I enjoyed John Hodgman's Vacationland: True Stories from Painful Beaches on an emotional level. Maybe that's too obvious a statement, but I say this upfront simply to warn you that I have no pretense of objective evaluation in this review. I was and am moved by this book. It spoke to me in my current context (entering my late 30s worried about family and future) and asked the questions I ask myself. I found the book to be insightful, moving, and funny, but I'm not sure that it is (or wants to be) universally so. Okay, enough lame caveats. I liked the book and you should too. Not sure why I'm worrying about the book review police throwing me in book review jail.
Vacationland is a fast read, but leaves a lasting impression. It gave me one of those magical time-travel evenings in which I sat down to read and suddenly five hours were gone and I stared at the final page thinking, "wait, how did you do that?" Those experiences, at their best, leave me feeling fundamentally changed in some way. It's also the kind of book that, once finished, prompted me to sit with the big questions and leave my warm house on a cold, damp night for a rambling 1AM drive to think about the nature of human endeavor and impermanence. Am I selling this as a fun book yet? Because it is. It is a fun book. It's just not fun merely for the sake of fun like many of Hodgman's earlier works (which I also enjoyed). Vacationland is fun in an honest, real life sort of way that marries silliness with tragedy and pain with absurdity. It is, in my opinion, what grown-up American humor should be at this moment in our history, a moment when earnestness and sincerity seem to be on the ropes at the highest levels of government and public life. This book is not one man's truth used as a cudgel to beat back any opposition. It is an essay in the original sense of the word, a work of trying, a strenuous attempt to find a truth -personal or universal. It isn't hard to understand how in the current political/social context, Hodgman isn't interested in throwing more fake facts onto the pile. You sense him living with the question of, "okay, what now" in these pages, and that's a question that resonates with most of us.
The last point I want to make is that Vacationland is one of those books that works (in part) because its author is just good company. John Hodgman has a voice and knows how to use it. John is brilliant and observant and self-deprecating and aware of his own nonsense. He can go from truly poetic to ridiculous in the span of a sentence and the tension between those peaks and valleys creates an enjoyable narrative rhythm.
This book made me cry. It made me laugh at surprising moments. It made me want to walk out onto the sharp-edged Maine beaches of my own uncomfortable questions and wade out into the nickel-gray water and find myself stronger and more whole from the experience.
★ ★ ★ ★ ★
melissa powers
Like Calvin Trillin, (who may be a bit more urbane and "citified" compared to Hodgman's more rueful suburban everyman persona), John Hodgman often feels like he's ever so gently teasing the reader, even as he amuses.

In this collection Hodgman declares that he's pretty much burned out and used up, such that these pieces are sadly all that he has left. Maybe it's time for a retrospective and a little bit of a summing up. There's that tease, and a slyly false self-deprecating air that lets the reader in on the joke and feels oh so inviting. Even when Hodgman is being a bit pointed or edgy, and even when he's dismissing or mocking something or someone you might hold dear, he's still, well, friendly.

None of these articles gets up on a high horse or goes in for a kill. This is much more thoughtful and gentle stuff, (often with Hodgman the butt of the humor), but that doesn't mean it doesn't resonate and it doesn't mean it doesn't make a point. Even when he's just being a husband or a father or an only child Hodgman can pluck a nerve or point out a few sticky truths.

You will get semi-autobiographical essays about middle age, fatherhood, growing up an only child, and, famously, the "painful beaches" of Maine. Apparently, some of this material is drawn from his comedy tour, "Vacationland". (BTW, Hodgman has said that his original title for the book was - "John Hodgman Tells Absolutely, Maybe Awfully True Stories as He Sprints Toward Death in Emotionally and Literally Cold Places." So, I guess that works as a summary of this book too.)

But all of that aside, this is very, very funny and witty writing by someone who knows what he is doing and is in complete command of his craft. As you read, and savor, you are amused and also impressed. That is an admirable combination, and this is a wonderful find.

(Please note that I received a free ecopy of this book without a review requirement, or any influence regarding review content should I choose to post a review. Apart from that I have no connection at all to either the author or the publisher of this book.)
★ ★ ☆ ☆ ☆
brenda delgado gallagher
I was attracted to this book because I love Maine and humor. I slogged through the book, finding it neither informative, insightful, nor humorous. I should have paid closer attention to other unfavorable reviews.
★ ★ ★ ★ ★
melissa weisman
My first exposure to John Hodgman was, like so many other people's, through an interview he did on The Daily Show with Jon Stewart. Hodgman was a joy, delivering a gleeful sense of absurdity with an absolute poker face and dry delivery, and it wasn't long until I found out that his first book, The Areas of My Expertise, did much the same. A so-called "almanac of complete world knowledge," Expertise (and its equally wonderful two follow-ups, More Information Than You Require and That Is All) were hilariously funny, wonderfully imaginative, and handled perfectly, treating all of their insane tidbits with the utmost seriousness.

But over the course of that trilogy, and even more so in his podcast Judge John Hodgman, Hodgman began to reveal hidden depths. Yes, he still had a wonderfully esoteric and odd sense of humor; yes, he still so often cultivated a personality of odd quirks and dry delivery. But what became evident was that Hodgman was also deeply empathetic and insightful, capable not only of riotous humor, but also of quickly and incisively getting at the heart of issues in a way that I was in awe of. (This is especially evident on the podcast, where Hodgman can take a debate as simple as "Should I be able to force my daughter to watch old movies?" and realize that it's getting to deeper issues of parental fears and familial change, all without ever losing track of that central question.)

All of which is to say, Vacationland is the perfect union of these aspects of Hodgman. A set of essays about Maine, being a privileged white guy, his mother, and more, Vacationland is absolutely hilarious, delivering no shortage of absurd lines and sharp observations. But while it would be easy to make fun of the world around him or those he disagrees with, Hodgman makes himself the focus of these essays and his own sharpest critiques, whether it be his choice of facial hair or the narcissism that he (and really, all of us) had when he was younger. (Hodgman's assessment of mustaches is particularly quotable: "A mustache sends a visual message to the mating population of Earth that says, 'No thank you. I have procreated. My DNA is out in the world, and I no longer deserve physical affection.'")

Is this self-indulgent? Maybe, but Hodgman knows that it's self-indulgent, and owns that. He's aware of the privilege that comes with not only being a "minor television celebrity" and "book famous," but also comes with being a middle-aged white guy, and he never lets himself off the hook for that. Vacationland is rarely political, but there's little denying that Hodgman has opinions about the world, and that he worries about the trends he sees and the events on the news. He's aware that he's bringing his own perspective to bear on it, and that that perspective is necessarily limited - and yet, it's what he has. So when he thinks about the dangers of nostalgia (a "toxic impulse") or ponders the wave of police brutality cases that are only now becoming visible to many of us despite existing in the shadows for years, they're coming from a place of introspection and self-awareness.

This is, undeniably, the work of a very particular person: a man who's found success, unexpectedly, late in life. (Hodgman's question "Are you enjoying my very relatable book of essays and reflections?" after he reveals the fact that he has two summer homes is both self-effacing and accurate in its implications.) It's also the book of a man moving into middle age and contemplating his relationship with his children, mortality, and his own neuroses and complications. It is also, of course, very, very funny, tackling heavy and complex subjects with grace, craft, and a wonderful wit that left me laughing out loud in public places without a mote of shame. It's just that, for the first time in his writing, Hodgman is willing to show us the thoughtful, humane, generous mind behind the humor.
★ ★ ★ ☆ ☆
lauren proux
Maybe John Hodgman is just an acquired taste. These essays are grammatically well-written, easily accessible, but just kind of . . . meh. His ruminations run the whole gamut from A to about C or D, just not much depth at all. Some are self-deprecating, some are a little angry, but most are more humble bragging than anything else. He interacts mainly with people in his own mind, not aloud, so there is not much interplay in these chapters. There are a couple of droll chuckles, but for the most part, the book is kind of flat. The closest he comes to any real emotion is when he reflects a little on his attachment to the house in western Massachusetts and his mom's death, but even then he really doesn't really "let the reader in" so to speak. He pats himself on the back several times for only experiencing "a famous writer's" home in brief glimpses as he drives by; that is just about all he gives of himself to the reader in this collection of essays as well.
★ ★ ★ ★ ★
cheeseblab
I have nothing to add to the many glowing reviews except a) they are true and b) they are another example of the community that assembles around JH's unique brand of humor. I have listened to every episode of his incredible podcast. It, like this book, delights with wit and wisdom. A part of the pleasure is the people (litigants) who bring their stories to his court. He lets us into the act using hilarious pedantry to envelop people in his care for our welfare and relationships as we all navigate confusing social norms and life transitions. This book is an extension of that deeply humane project. Thank you, John Hodgman, for your art. For putting smiles on our faces in 2017, a very dark year. For sharing even more of yourself in this beautiful book.
★ ★ ★ ★ ★
sunaina
This book grabbed me immediately. As a devoted Judge John Hodgman listener, I have been hearing all about Vacationland since its earliest beginnings, and long since expected to enjoy it. But I didn't count on how quickly it drew me in - by the third page I had decided that my fiancé would just need to read the entire thing once I finished, and by the fifth I had set the book down long enough to order a copy for my dad. (Thanks, Prime, for shipping in plenty of time for Father's Day!) This makes the first purchased Father's Day gift I have given in living memory; I give purchased gifts only when they are JUST THE THING. This book is exactly that.
★ ★ ★ ★ ★
sacha black
Hodgman's prose is instantly likable. Casual, like a conversation with a friend. A story over drinks and a high end dinner. While the book - admitted several times by the words themselves - is essentially a white privilege mid-life criss of sorts, it's an engaging meditation on what home is, what growing up is, what our identity is and how this all comes together. Hodgman's wit is at terms blunt and obvious for full effect, other times subtle, acerbic but not necessarily malign. Pseudo-memoir, stand up routine and confessional all in one. It's a great read, and one that I tore through in a few hours on some extended train rides. At turns it has Mark Twain-esque feel, at other turns its the sort of absurdist humor millennials enjoy.

As an only child myself, I found John's experience of it to match my own. For some reason I feel like I haven't read much from this perspective. Oddly I find the book meant a lot to me because of that, even though it's a runner at best.
★ ★ ★ ★ ☆
farshid
For fans of John Hodgman, the stories from his own life are as entertaining as the made-up ones we've come to know and love. In a book titled, Vacationland: True Stories from Painful Beaches, Hodgman turns the comic lens on himself and his life of privilege. Any reader who has spent time in Maine or who owns a vacation home anywhere will find this book especially poignant.

Rating: Four-star (I like it)
★ ★ ★ ★ ★
juan carlos reyes
I believe anyone who reads this book will be glad they did. The author's telling of real life stories and happenings from his life is pure entertainment at its best. Offerings of humor, wit, vulnerability, insight, and a sort of nod at the futility of humans trying to control any part of their life imbue this lovely book with integrity often missed. I highly recommend Vacationland: True Stories from Painful Beaches by John Hodgman. Truth be told, I saw it in a used book store, liked the cover art, knew nothing of the author, snapped a picture and picked it up at my local library.
★ ★ ★ ★ ☆
muriel
There are some very funny and poignant and truthful moments in Vacationland. But sections of the book are a bit rambling. John has this very detached and ironic view of the world- basically he seems a little cold. Even writing about his mother's death he seems somewhat detached. I was trying to figure it out- why the coolness? When I was reading Vacationland ( bought in a NEngland INDIE bookstore) I thought WHO is John Hodgman? He has everything ($) and done everything and he doesn't seem to be content. John : you live in Park Slope: read some Pete Hamill and that Queens guy Jimmy Breslin. Get some more heart- you're a fine writer and perhaps some day you'll be a great one. Also, refrain from the atheism preaching and putting down ( always ironically) Christianity- you could do better.
★ ★ ★ ★ ★
bonnie chau
I literally laughed out loud a number of times when reading this book. Blend that with his insightful, yet seemingly casual, observances about middle age, family dynamics, and culture, this book really touched me. Spouse (who isn't from New England) thought it was so-so. Two opinions, same book.
★ ★ ★ ★ ★
nada taher
This book is fantastic. As someone who has lived in and around New England my entire life, I found the stories and places very relatable. What really makes this book great, however, is that it's not just a simple collection of John's life experiences, it's also a collection of lessons - both moral and emotional - that often come hand in hand with those experiences. It was the intertwining of comedy with real and genuine life lessons that made me feel a deep and emotional connection with this book.
★ ★ ★ ★ ★
chakrapani
This book is hysterical and I laughed out loud several times. I love John Hodgman's articles and column in the Times and miss seeing him on The Daily Show. This was a great book to read. I only wish it had been longer.
★ ★ ★ ★ ☆
jon jackson
In addition to his exceptional abilities on the podcast bench, John Hodgman is a keen observationalist of life who can turn a phrase on a dime. In this book, shows his awareness of the way his community and environment helped form who he is. It's insightful, funny, and well worth a read. I would have given it 5 stars but, in the event I ever submit a case to be heard before him, he might deem that pandering.
★ ★ ★ ★ ☆
nooshin azadi
Wry, insightful, and funny. You can't take the indignities of midlife too seriously, but I did shed a tear or two, also. I read this in hardcover but I imagine it would be a great listen on Audible, too.
★ ★ ★ ★ ☆
nina silvia
In addition to his exceptional abilities on the podcast bench, John Hodgman is a keen observationalist of life who can turn a phrase on a dime. In this book, shows his awareness of the way his community and environment helped form who he is. It's insightful, funny, and well worth a read. I would have given it 5 stars but, in the event I ever submit a case to be heard before him, he might deem that pandering.
★ ★ ★ ★ ☆
donny reza
Wry, insightful, and funny. You can't take the indignities of midlife too seriously, but I did shed a tear or two, also. I read this in hardcover but I imagine it would be a great listen on Audible, too.
★ ★ ★ ☆ ☆
sheila ruth
If you know who John Hodgman is and generally enjoy his dry sense of wit, then this book is for you -- congratulations. It's a loose and shaggy collection of reflections thematically connected through vacation homes in Massachusetts and Maine. If that sounds like an amazing feat of NPRish navel-gazing white privilege thematic stunt-work, well, Hodgman is certainly hep to that. His self-deprecation extends and stretches throughout the book in numerous asterixes noting the absurdity of his milieu and himself as an unambiguous beneficiary of class and racial history. In any event, the book meanders amusingly along and had much the same effect on me as a decent personal reflection on the radio or a podcast does -- I enjoyed it at the time, but it left absolutely nothing behind behind a generally warm appreciation. I'm certain that in six months times I will remember literally nothing about this book beyond that vague sense of enjoyment.
★ ★ ★ ★ ★
garrett
I really enjoyed this!. The dry humor and vivid imagery with tongue in cheek jabs at himself and our current political heads kept me book in hand. Great for beach or lake reading...or cozy chair or.....
★ ★ ☆ ☆ ☆
angelina justice
WIDELY SCATTERED TITTERS, NO GUFFAWS

I enjoyed Hodgman's first two books (haven't read the last) a great deal. Vacationland
is wan, mostly unfunny and NEVER, EVER belly-laugh funny. Why it is even titled Vacation-
land beats the spit out of me. It is mostly about JH's angst at being forty-ish and dumpy.
Well, who gives a crap? The rest of the time he's telling us over and over again that he
-- in case you missed it -- white. Very white. Extremely white. And every one he meets is
also described as white..

What is this guy? Some kind of neurotic, self-hating uber-honkie?

As a white perosn and proud of it, I found this prating about his whiteness not just not funny
but deeply f------ irritating. Especially when Hodgeman attacks anyone who thinks "Black
Lives Matter" was just another race hustle tailor-made for readers of McSweeney's, listeners
to NPR, and fans of The Daily Show. Hodgman calls Jon Stewart his hero: not Mark Twain
of whom he knows nothing, or S.J. Perelman, of whom he seems never to have heard. (For
laughs in the Perelman vein, read "Lost Lies of History, Volume 17.")

The arc of Hodgman's career mimics that of Woody Allen. Very funny early stuff. Then he got
serious and the world, after yawning, stopped caring. With this lame and listless effort,
John "I'm White" Hodgeman seems headed to the same chuckle-free demi-oblivion.

John, get funny or get lost.
★ ★ ★ ☆ ☆
xebec
Honestly, I do not understand the hype surrounding this book. Having grown up in New England, I have a basis of knowledge about both the region and its people. I did not find Vacationland: True Stories from Painful Beaches to be particularly funny and thought it meandered through the author's life in a way that was not all interesting.
★ ★ ★ ★ ★
mattias brand
John Hodgman's intelligent and playful sense of humor is best heard out of the horse's (his) mouth. This rare glimpse into his actual life, rather than collections of fictional facts and stories, is a treat. He's self deprecating and insightful and it was the perfect listen while on a road trip.
★ ★ ★ ★ ★
susan shepard
I absolutely love this book. I'm savoring it, not wanting it to end. John has a way of being laugh out loud funny and then gently confesses some mid-life truth that gets me in an emotional way. I'm a mom of 7 year old twins, and felt completely part of his journey, his humor and his questions we all ask ourselves at 3AM. I can't recommend this book more. Love it, love him! Ellie H.
★ ★ ☆ ☆ ☆
mikagi12
Trite, humorless observations from one of the least memorable former Daily Show Correspondents. I bought it only because I was desperate for something to read. Basically just a dad making comments about Maine. Does Hodgman really think any of this is special? I share his politics but this is dull and annoying to read.
★ ★ ★ ★ ★
jamin gray
A beautiful book of stories. These stories are at times heartfelt and lovely, sometimes described in a way that makes you feel you are there, sometimes touching and sometimes a little sad. They are also all funny in a way that you will love it you like John Hodgman. If you do not like Hodgman, I can not guess what you will like because you are a monster.
Please Rate Vacationland: True Stories from Painful Beaches