Building Resilience - Facing Adversity
By Sheryl Sandberg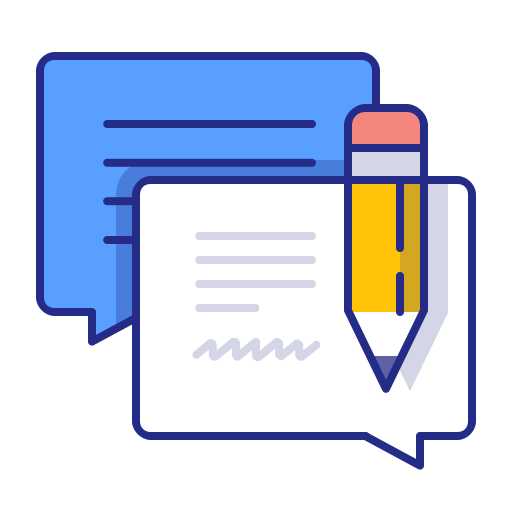 Total feedbacks: 49
★

★

★

★

★

★

★

★

★

☆

★

★

★

☆

☆

★

★

☆

☆

☆

★

☆

☆

☆

☆

Looking for Building Resilience - Facing Adversity in
PDF
? Check out Scribid.com

Audiobook
Check out Audiobooks.com
★ ★ ★ ☆ ☆
debbie furnival
At the outset, I'd like to express my feeling of sadness for Ms. Sandberg and her children. I wish them happiness and laughter forever. My criticism of her book is mostly about the writing style and some topics she has chosen.

The book starts as a memoir; it's definitely Ms. Sandberg's story. She's the narrator. However, the self-help part of the book is supposed to be written by the co-author, Adam Grant –a psychologist. He's the one who's expected to help readers understand their emotions and find the best way to handle their grief. Readers do not hear from him directly. His contribution surfaces when Ms. Sanders refers to, "Adam told me…," "I heard from Adam…," "I learned from Adam…," "One of Adam's patients…," "Adam's research…" On any page he's mentioned, it feels more like he's reduced to a footnote. Discussion about handling different stages of grief would have been more effective if at the end of each emotional instance, Adam Grant had a chance to analyze the situation and talk to readers directly. Please let the psychologist speak.

The book also covers various categories of grief. On pages 71-72, Ms. Sandberg admits that while writing Lean In, she had neglected to discuss a huge category of women—single moms. To correct that shortcoming, in Option B, she includes almost every type of grief. Chapter one starts with a rape case. In other chapters, she talks about job loss, addiction, incarceration, divorce, illness, sex trafficking, refugee problems, etc. Readers are used to seeing horrible news about violent crimes, wars, natural catastrophes, etc., but they bought this book to learn how to cope with the loss of a loved one.

Unlike Ms. Joan Didion, who did not connect with every reader in her 2007 book—The Year of Magical Thinking, Ms. Sandberg does connect. When she talks about the sudden death of her husband, she brings tears to your eyes. However, the tears dry up quickly when she jumps to other horrible incidents, like the 1994 Genocide in Rwanda, the 2015 shooting at the Emanuel African Methodist Episcopal Church in South Carolina, the 1972 plane crash in the Andes, and the 2010 incident when coal miners were trapped underground in Chile. It's not because readers do not care about those horrible occurrences, it just feels as if Ms. Sandberg's heartbreaking story keeps getting interrupted. Furthermore, those incidents are mentioned in general, and in a hurry. The readers do not know about any individual involved or their personal stories.

Ms. Sandberg is a billionaire and Fortune Magazine has named her as one of the 50 most powerful women in business. Despite her privileged life, readers identify with her pain, because she is the protagonist, and the hero in her book.

Ms. Sandberg uses a lot of statistics, and discusses research done by dozens of people. In her acknowledgment, she thanks 170 people. Many of those names appear page after page throughout the book. The chosen stories, usually discussed in a few lines or paragraphs, conclude with happy endings, but some are not completely finished. For example, what happened to Stephen Thompson's four siblings? Thompson was a homeless young man with a tragic story (pages 85-86.)

Ms. Sandberg was lucky to have the support of her family and friends. Her mother stayed with her for a month, then, she was replaced by her sister. Her relatives and friends are wealthy enough to fly to be with her any time she needs them.

For a sequel to Option B, Ms. Sandberg and co-author Mark Grant should advice; inter alia, the following categories of widows who were left out.

A widow in her early 80s whose husband died after years of battling with cancer. His estate is insolvent, and after 5 years of being the only caregiver now she is sick, cannot work but has to pay the creditors. The medical bills have depleted all their bank accounts. Her only source of income is a little social security. All his death benefits go to the ex-wife whom he divorced 20 years ago. She will lose their home because she cannot afford the mortgage.

An old widow with no relatives, no friends who has to deal with hostile heirs of the husband—grown children from previous marriage who have sued her. She has to go to court to prove that there are no assets to be inherited.

A young widow—stay at home mom of three whose husband had seasonal construction work with no retirement, no health care, no death benefits.

Young widows who have to raise their children in shelter. The list can go on.
★ ★ ★ ★ ★
ethel
Wow! Sheryl touches your most inner self & helps you to understand those feelings of loss. But she helps with giving you tools to help you recover, to grow, to understand me, understand others dealing with horrific loss. I went back & bought 3 more books to give to other widows. I kept my own since I have highlighted & have post its everywhere so I can refer back to thoughts that impacted me. It is an easy read, you will grow & start to heal.
★ ★ ★ ★ ★
mariana
For those that have read LeanIn, I found Option B to be a reminder of how that is possible after significant loss.

If you're looking for a quick fix, or something to compare your loss against then this isn't the book for you.
Many have commented about the differences in circumstances e.g Sheryl doesn't have the added financial pressure of death to worry about, she's not living from paycheck to paycheck or lack of support firm friends & family that others do. That's true, Sheryl makes references to this many times throughout the book not to compare, but acknowledge that others have more to process and manage in times of loss. Should this make her loss anymore significant? No, it shouldn't.
★ ★ ★ ★ ★
russ colchamiro
I bought this book after reading an excerpt. A friend recently, and suddenly, lost her husband (please wear helmets when riding motorbikes people). I am interested in finding out about how to cope with loss and grief in an attempt to help her through this terrible time. This book is amazing. It's not all about Sheryl, Adam Grant is a psychologist with grief experience, so there are lots of stories of different types of loss, not all through death, and how real people have overcome adversity. I'm only halfway though, but this is an interesting and emotional read. If anything, it makes me appreciate my life and to stop complaining about the little things.
★ ★ ★ ☆ ☆
tess
The author at times seemed like an emotional infant. This was especially disconcerting given her business achievements and the amazing patience and deference she received from friends, family and co-workers. She had abundant resources, both financial and emotional. The whining eventually got to me, and honestly made me a little sick to my stomach. I stopped listening about half way through the book and did not find it helpful. One man's opinion.
★ ★ ★ ★ ★
matthew clarke
Through sharing not only her stories but those of others who have experienced great loss, the author puts a voice to many topics that society avoids. The elephants are out there. Thank you for pointing them toward the door.
★ ★ ★ ★ ★
debbie gutierrez
A natural blend of personal stories, research, and advice--this was perfect for me. My brother died 5 months ago, and I found so much of my own experience in her writing. And I found hope for the future and what can come out of grief.
★ ★ ★ ☆ ☆
jennie
The chronology and telling in great detail of the family's loss, and their journey to move on, is likely to be of help to those who have suffered similar losses of a loved one. However, for those who were hoping for more of a how to book... it's not likely to deliver.
★ ★ ★ ★ ★
christopher parke
I have just completed this book, and now will take time to ponder what I have read in greater detail, and think about what and how it applies to me. Then I will read it again to gain further knowledge in some of ways that I can and will apply to my interactions with friends and loved ones. I am 78 y/o retired R.N., who fortunately am still married to the love of my life, but as everyone else have suffered the losses that go with living our lives. Some of the things written here, I have never ever thought of in the context that they are presented, but found to be very positive and worth taking a second look at for their value in dealing with others, and also with the inner voice of myself. Thank you for writing this book, in a time of your stress, and laying yourself open to the opinions of others, and even the those who respond in what they think is a positive way. I only wish there had been a book like this written when I was a younger woman, but maybe I would not have been able to grasp or appreciate your words of wisdom then.
★ ★ ★ ★ ☆
chaos
I just lost my husband after an 18 month fight against cancer. Even though we knew prognosis was poor and my children and I were preparing for his death it was a deep feeling of loss. This book has helped me to validate my feelings and to think about new options for my new normal.
★ ★ ★ ★ ★
garxoza
Not every person has suffered trauma or devastation in their lives. For those who have not, it's not over yet, and this is a not so gentle world we are living in. Not a wish for misfortune, just a heads up to not be surprised if it happens to you. You will see the world in a different way. I can tell you that.

This book is about grief, pain, adversity, and suffering. It is told as a true story narrative of Sheryl Sandberg's loss of her husband, the father of her children. The co-author, Adam Grant is one of many people who encourage her along the way as she processes the grief of her loss. His advice and counseling is throughout the book. In the first pages she writes of how she met her husband, and of the magic of their relationship and their family. Then she describes finding him collapsed at a gym while they were on vacation in Mexico. He dies shortly thereafter.

That sets the stage for what will follow. You are taken through her journey through the pain of telling her children their father is dead, and of countless moments in her day to day life that presented a new challenge. Littered throughout the book are pieces of advice and insights from people in her life, and also brief descriptions of relevant scientific research about how people grieve and recover from trauma. The book has an overall uplifting tone, and a sense of possibility and optimism about the prospects life offers after a tragic loss.

This book is not for everyone. Some people have had fortunate circumstances for their entire lives. If you think you've got it hard because you started out in life with only "a small loan of a million dollars", not much here will resonate. But if you're a survivor of child abuse, terrorist attacks, domestic violence, or if you lost someone you love, or if you've been devastated and destroyed in some other way, I recommend this. I felt a genuine connection to the author's story and it was enlightening and therapeutic.

The book's name "Option B" is meant to mean the option we didn't plan for. Option A was to not have your father die while you were young, or have your children's father or mother die, or be abused by priests, or have drug addiction pour devastation all over your life, or get date raped by that person you so believed in. Since Option A isn't possible for some of us, and we will never get to go back in time to change it, we have to make the most of Option B. In this author's case, Option B was to go on living and make the most of life without her husband. For you Option B may be different, but there are common threads to how we react to grief or trauma. I got my $16 out of this book, and then some, and I hope you do to.
★ ★ ★ ★ ★
maddy libraliterature
When I heard Sheryl Sandberg talk about this book and how it helped her through her loss, I thought "how could it hurt?" I had just lost my mother and realized I wasn't handling it too well or at all. This book taught me it was okay to grieve and to show grief. It was especially hard for me at work because you know they meant well and yet I felt "how could you possibly know how I feel right now and tell me that everything will be alright?" It made me more upset, and gave me an excuse to ignore that part of me which made it worse. Thank you for this book. I was glad it didm;t pontificate, it just felt like a good friend who's been through the same thing. I gave my daughter a copy of this book because she too had a great connection with her grandmother, and it was my way of saying, "I know exactly how you feel."
★ ★ ★ ★ ★
josef weissfeld
I bought this book after watching a talk show that had the Authoress as a guest. My friends husband he's recently passed away and I felt the book might help her deal with her anxiety and sadness. She liked it very much.
★ ★ ★ ★ ★
barbara coleburn
I started listening to the Audible version of this book the evening It became available and found it so compelling that I had finished by the next evening. I read the hardcover this past weekend.

Sheryl's personal story of loss, interwoven with the stories of other survivors' hardships and tragedies, combined well with Adam's in-depth understanding of resilience literature. It makes for an absorbing read (or, in the case of an audiobook, an absorbing "listen").

Their book includes important facts and strategies, intermixed with thought-provoking quotes, humor, and deeply personal stories -- the latter of which thoroughly held my attention. These personal stories provide concrete evidence that resilience is not a fixed personality trait and that there is much we can do to promote our own post-traumatic growth. I am especially appreciative that the authors emphasized there is also much that friends, family members, worksites, and on-line communities can do to promote such growth.

Thanks also to the authors for highlighting the ongoing plight of refugees throughout the world and the resilience they must demonstrate simply to survive in truly horrendous circumstances.

This was far more than a self-help book describing strategies for promoting resilience; there are many such books available and some are excellent. Instead, I view this book as a spark, a catalyst leading to many more critical conversations and initiatives.
★ ★ ★ ★ ★
janette
My husband died suddenly 18 months ago. Sheryl's story and mine have so many parallels. I have spent these months looking for joy every day because I know it's there. Terrific book. Everyone can benefit from having a Plan B.
★ ★ ★ ★ ★
deny
I ordered this book for a friend who unexpectedly lost her husband. She said she has been appreciating reading it, a chapter each night. I ordered the hard copy, as from reviews and an Interview I heard on NPR, there are ideas and recommendations for friends and family members to be able to help the person who experienced the loss as well. This way she can share the book with others who want to help and jut don't know what they can do to be helpful.
★ ★ ★ ☆ ☆
cayla
This book uses a classic formula of writing style where there is one short excellent point that is made, but is annoyingly surrounded by endless stories that aren't necessary to make that point, but adds pages to the book. As with similar books that use this style, when I get to one of those annoying stories, I skip them to "get to the point". I wish publishers would stop using or requesting this formula.
★ ★ ★ ★ ★
carlos pelaez
Option B is one of THE most absorbing books I've ever read.

1. Option B is so well written, absorbing and warm, it could make anyone grieving feel less lonely – I know it did me. I have one child who has very significant special needs, and both my parents died expectantly many years ago. I miss them every single day. I've never read anything like Option B that has helped me acknowledge these challenges. I'm amazed by how a book could validate my feelings of loss – for what might have been – while also encouraging me to consider what is possible.

Option B is a beautiful, persuasive call to action, honoring our sadness without allowing those feelings to overwhelm us. In the immediate hours after finishing Option B, I began to think it was possible not just to resist feelings of despair but how to become stronger.

You can't manufacture hope. You can't dictate emotion. You just have to feel it, and I urge anyone who is staggered by grieving to read Option B as soon as you can.

2. Option B teaches us about resilience. I thought I understood resilience, but I didn't know nearly as much as I thought. Perseverance, I learned, is not simply a random trait, but it can be discovered and nurtured. That's a powerful thought, and a reminder that this book has so much density of goodness.

3. The theory of Option B is fascinating – as I understand it, that is Grant's domain, the research.

In addition to teaching us about what resilience really is, Option B contends that everyone actually can become more resilient. Looking through all the endnotes (175 of them), I am grateful that Grant sorted through this research (much of it is his or his colleagues) and that he and Sandberg wove it into the narrative. I want to read many of the sources in the endnotes, learn more, and continue on this journey. Oh my God – who can make readers want to read endnotes! These brilliant thinkers and doers can.

4. Option B is also a stunning parenting book and a wonderful way to look in the mirror. While I thought this was going to be a book about grief, it was far more. I felt so much relief reading such practical advice about children and grief and children and loss and children and doing what will help children grow rather than just what will make me feel better as a parent.

5. Option B really teaches SO much important stuff in such a kind way. For example, I'm one of those many parents who thought they understood Carol Dweck's "mindset" work. I now get that I'm just at the start of this. And Sandberg and Grant help us without making us feel stupid or inadequate as some other parenting books do (though not by design of course).

So many people like me will be able to become better parents and workers and friends from Option B. It's like the authors both have modeled all this amazing stuff for the world through this remarkable page-turner – by telling us Sheryl's story. How incredible the degree to which Option B just helped me identify changeable stuff in the last two hours. I'm hopeful about changing my behavior now that I see what can come of it, especially for my children, and the rest of my family.

Thank you to the authors for opening this remarkable window into resilience and for providing so much research about it. I was so moved that Sandberg could be so brave and share so much about her husband Dave's death in the name of teaching others.

Reading Option B (and I've been reading it nonstop since I got it) makes me understand how I can be a better person. Thank you to the authors for making this possible and for writing this absolutely arresting book. It's a tour de force - get it as soon as you can! And get it for someone who you think is grieving, either in the traditional sense, or maybe very non-traditional sense.
★ ★ ★ ★ ★
teele
I loved this book. It was insightful and helped me see a different perspective of grief, both from someone who is feeling it and for someone who is wanting to comfort others feeling it. I will turn 50 this year and was really dreading it. After reading Option B, I am proud and thrilled to turn 50. Sheryl is a wonderful writer and her books kept my interest all the way through. I would recommend this book highly.
★ ★ ★ ☆ ☆
sharon rosenberg
I bought this book after an unexpected death of a spouse from chronic diabetes, who then had heart failure while in the hospital. He became unconscious and in his third week in ICU he died during dialysis.

I was hoping that this book focused more on Sheryl's feelings and loss of her husband Dave but she intertwined too many other examples of loss making this book more like a term paper than a memoir.

The main insight I got from this book is the 3 Ps, which are unhealthy Ps which prolong grief, not allowing oneself to heal.

A better book for me is one about losing one's soulmate. That one is focused and to the point.
★ ☆ ☆ ☆ ☆
janet whalen
Please Note:
This review is for the printing (manufacturing) of the book, NOT the Content, which I haven't reveiwed.
I was extremely surprised to receive the book (purchase as new during the store's recent Prime Day Sales) and open it to find the margins, on a large majority of the book, not equal distance form the ends of the letters to the cut of the pages. The effect, hard to explain only in writing, was a strange optical illusion type of look, where due to the bad printing caused the page letters to look as if it was a pyramid-type format. Very disconcerting. As this book is printed by an extremely well established publishing company (Knopf or Schocken?), I was doubly surprised at such a blatant malfunction in their printing and subsequent selling of book billed as "new."
I will try to take a photo to depict what I'm trying to communicate.
★ ★ ★ ★ ★
paige davis
This was the hardest book I've ever had to read. Every story of grief made me tear up and think about my own troubles. But the resilience and the fact that people have overcome much, much greater troubles and still go on to live full, happy, enriching lives gives me hope. I'll still be troubled, but hopefully feel better knowing that it's not the worse. And that things can and will get better.
★ ★ ★ ★ ★
seema devgan
This was an extremely touching and thoughtful book. She spoke from her heart about the grief that she experienced and gave me many ideas and tools that I can use every day to get through difficult times and become resilient. Reading many chapters brought me to tears as I could truly relate to everything she was saying. Excellent book.
★ ★ ★ ★ ★
summerd
Sheryl Sandburg hits all the buttons and in the most sensitive and caring way. Loss is inevitable but how we deal with loss is a choice. Option B eloquently offers ways to live after loss and does it beautifully! Thank you...
★ ★ ★ ★ ★
richard schneider
To preface, I am a huge fan of Sheryl Sandberg and have read Lean In multiple times. I thought this was a great book with useful lessons that made me look back and re-evaluate some of my interactions with friends and family going through tough times. She put an honest and whole account of dealing with her tragedy out there, and I have been able to learn from this book and her experiences. It's also a quick, effortless read. Highly recommend.
★ ★ ★ ★ ★
narmada
I wish this book had been available 6 years ago when I lost my husband. It helped me grapple with the friends who abandoned me, the unimaginable grief of losing a spouse after 37-1/2 years, and the anger at God and everyone within my space. Although I wish I could have grown old with my husband, he left me with a wealth of great memories, an outstanding daughter, and a great life!
★ ★ ☆ ☆ ☆
marcus mollersten
This memoir was okay. It did contain some valuable insights into grieving the death of a spouse. However I found Ms. Sandberg extensively used lots of name dropping and situation dropping that goes beyond the pale. Was she writing a cathartic book to share her insights or was she writing a book to show off all of her friends and expertise in the business world. It was somewhat pretentious, I found. And although pretentious, it did provide me with one or two insights that reinforced my own grief process and bolstered my sense of personal resiliency.
★ ★ ★ ☆ ☆
jean clare
My husband was murdered in California while I was going through breast cancer treatment in 10/2015. I am in the process of writing a book about my journey, and was excited to read Sheryl Sandberg's book. I must admit, I was disappointed. So much name-dropping, so many stories and references about all kinds of people. I didn't learn anything new about resilience that I didn't already know. While interesting, I was waiting to read more about Sheryl's personal experiences and how she developed resilience. She shared some, and then switched to stories about all kinds of people. I was surprised when the book ended quite abruptly, and there were pages and pages of bibliography. It's an interesting read but for me, not a deep psychological exploration of resilience.
★ ★ ★ ★ ★
papa tony
The world is now constantly overloaded with fast consumable faux news and information - reading this book gave me a sense of peace and refuge, and inspired a renewed resilience to face life's curve balls. Despite of the book's title, this book speaks to all levels of life challenges and lows, and you will find it inspiring and relevant even if you are not facing adversities as extreme as Option B and you are just doing some soul searching.
★ ★ ★ ☆ ☆
pat shand
I liked the book. I thought it would be more like the Originals, but it wasn't. It was about dealing with death and illness. I'm still glad I read it, because Sheryl tells you what would be helpful when supporting someone who is dealing with life and death.
★ ☆ ☆ ☆ ☆
babak
I bought this book expecting it would be much better than it is. I read the whole thing. Agree that when confronted by the unthinkable, one must, indeed, accept the necessity of Plan B. Also agree that showing compassion to employees or friends facing personal crises is action that can elevate relationships and our humanity. But, sorry, not worth the money I paid or the time expended in reading it.
★ ☆ ☆ ☆ ☆
desi
As much as I like the author's previous writings, I cannot get through even the first chapter of this book. She seems to be saying over and over again, "This is a book about resiliency." She keeps telling the reader that her book has lots of information in it., but she fails to tell us what that info is. And I'm already halfway through the first chapter.
★ ★ ★ ★ ☆
mjsilver7silver
Thank you Sheryl for your vulnerability and for your acknowledgement and openness of the emotions you felt. I lost my dad when I was 30 and have also been faced with some other challenges. I truly identify with many of the emotions and experiences you shared and I'm pleased that "psychologists have a name for everything" (smile). It helps so much to know we are not alone in the things we go through. We (humans) really are so much more alike than we are different and I thank you, once again, for bringing this reality to light!
★ ★ ★ ★ ★
s caulfield
Life can deal some really tough blows. It can cripple us with grief, and this book should help many pull themselves out of the pit of despair and move ahead to a productive life. I see my sorrow in the pages of this book, and recognize the effort it describes to move ahead in an uncaring world. Option B gives hope for redemption from that horrible place that an unspeakable loss creates for those of us who mourn.
★ ★ ★ ★ ★
ivan ramirez
Bought this book for a coworker who suddenly loss her husband to unexpectedly. I found what I had a chance to read was every heplful. Told her when things settle down and she finds herself alone, that she could find support in the words of this book.
★ ★ ★ ★ ☆
chris herdt
I am a fan of Adam Grant and that was the reason behind my purchase. The book was moving and it really helped me think things in terms of option A or option B. However, if comparing her book to Adam Grant's book, I think Adam Grant is superior and that is why I only left a 4-star review.
★ ★ ★ ☆ ☆
oran de baritault
Has been following her since Lean In and liked the 1st book. This one wasn't too bad of a read yet not really what I was expected through all the buzz and the title. Bought this book for a friend who's going through a though time and I really don't think he will gain much perspective on how to handle his personal adversity. Overall this book seems foggy, out of focus, and trying to accomplish too much in one book.
★ ★ ★ ★ ★
nandipha
Sheryl Sandberg has done it again..! Lean-in was important and well-done..but Option B is even better..These "lessons in resilience" came out of her own personal tragedy..the death of her husband at age 45 some two years ago ......leaving her with a challenging job with Facebook and two young children... Even though the catalyst was the loss of a spouse and father....the book is valuable for our response to any type of adversity in our lives, death,divorce, chronic illness,loss of a job...She and Dr Adam Grant have given us basic principles that we can apply.broadly in all types of adversity we may face........personal or business......The topics include....self-compassion..(.You are human ..you will make mistakes..don't beat yourself up.)... Self-doubt.....Post-traumatic growth..finding personal strength...gratitude .....deeper relationships....meaning to life(Why do you get up tomorrow morning???) New posibilities...Joy... I could go on..but I suggest you get the book and see for yourself.... ..It will be worth it......!!
★ ★ ★ ★ ☆
kelhayes
I lost my wife fifteen years ago, just to give the reader of this review a perspective. Sheryl wrote an amazing book, insightful, open, painful and yes,,,, inspiring. One caveat, she puts in parts that read like a policy wonk,, statistics, overviews of policies, etc. when she writes from the heart, as they say, she has the reader at hello. I wonder if these analytic parts come from trying to make up for what was not said in her first book. I encourage Sheryl to keep writing, as her journey is shared by many. The pain is palpable, the optimism hopeful yet realistic. Thank you for sharing your journey. Joe Cari
★ ★ ★ ★ ★
steve green
Excellently written saga of Cheryl Sandberg's journey through the tremendous grief that followed the sudden death of her husband two years prior, when her children were 7 and 10. A glimpse into what real grief and recovery look like. Instructive in her comments on how different friends and colleagues related to her after the death, and what sort of comments and interactions with them were helpful and which were not. Superb book.
★ ★ ★ ★ ★
pauline
Incredibly well written, moving, and full of the latest research. Anyone who has faced adversity will find the this book incredibly helpful. Thank you Sheryl and Adam for taking a tragedy and using it to help and inspire others.
★ ★ ☆ ☆ ☆
liliane
I believe the author was sincere in writing this book, however, I could have done with a lot less name-dropping. We, in the real world, do not have friends like Mark Zuckerberg or Elon Musk to put their collective arms around us to tell us everything will be ok. We don't all work for prestigious companies like Facebook, Google, and Yahoo. This book was a constant reminder that I did not grow up in an affluent environment with loving parents and siblings. The only relatable part of this book is the stress that came with dealing with the losses of friends in combat. The psychology references in the book were much appreciated but it read too much like a memoir. My first thought was that this reads as if it were a follow-up to "When Breath Becomes Air." The title of the book is deceiving as well. Nothing in the title suggests that this was written only for those who have lost significant others to early or sudden deaths. There were brief mentions about the resiliency of those afflicted by natural disasters, violence, and other means of adversity but only really focused on the deaths of family members. I was hoping for more with Adam Grant co-authoring as I really enjoyed "Originals." Fortunately is was a pretty easy read at only 178 pages so I don't feel too disappointed with the time I invested reading this.
★ ★ ★ ★ ☆
beth dillon
This is an excellent book for those coping with difficult situations of any kind. Within a 18 month period our son became critically, chronically ill, I lost my hearing, and my husband developed Parkinson's and had brain surgery. We were in our 40's and caring for 2 sick parents and within this time our 2 other parents died after long difficult illnesses. I was working full time and sole support of the family in a high stress job. I learned many of the things that are so well articulated in this book. It is a great book to read and re-read when facing limited options in life. A book like this, this well-written is long overdue. The only thing that would have been more helpful would have been to put some of the main points in boxes or in outline form for referral without having to re-read the anecdotal test to find it.
★ ☆ ☆ ☆ ☆
julie rose
A painful self absorbed schlog disguised as introspection. I suffered through Sandburg's Lean In with that particular kind of optimism one has when expecting a book to actually go somewhere beyond the authors insecure preoccupation with over achieving. It was beyond painful. I kept waiting for that moment where she gained some insight into what makes a life meaningful or authentic. My take away was her life has been sold for the almighty dollar and she's advising people to do the same. Really? Well, sadly this book was Sandburg's diatribe part 2. I love Grants work, his insight on individuals in business is compelling, but here he grabs hold of a big name and then disappears. To legitimise his contribution Sheryl mentions him briefly at the beginning of the book, tosses in a handful of studies and continues her self obsessed explanation of how she grieved after her husband died. This is not a book on how to channel/process/understand grief, its Sheryls account of her priveledged life and what she did and how her friends helped. Is that beneficial to others? IDK, possibly. But the narrative is exhausting to listen to, the attempts at introspection are palid and contrived, the self deprecating humor a thin veneer. I haven't hated a book this much since reading Lean In. This isn't a book of Adam, it's just more Sheryl and it's exhausting. My hope is that it was cathartic for her to write but the rest of us shouldn't have to suffer reading what should have never made it past her journal. God help us if this is the kind of 'success' we emulate, this book is what's wrong with American culture distilled.
★ ★ ★ ★ ★
mark taylor
I waited until I had a clear block of time to read this book in one sitting. Just did. One passage really got to me and I will quote loosely: ' Dave was my rock. When I got upset, he stayed calm. When I had a problem he worked with me to solve it. He made me feel totally loved and appreciated.' I feel the same way about my (also) second husband. I live in fear of losing him. Option B helped me hope that I could and would survive this. Gives one faith.
★ ★ ★ ★ ★
mia mcdaniels
I loved all the different perspectives and emotions Sheryl shared through the book which not only touched on losses through deaths but breakups as well. It will help me be less reluctant to reach out to those suffering huge loss. Well done book!
★ ☆ ☆ ☆ ☆
ali alshalali
I was optimistic about this book providing insight into all sorts of losses and developing inner strength. Instead it is vapid, self-absorbed, arrogant and filled with name-dropping of the rich-and-famous that surround the author. Not worth the time or money. Didn't learn one thing new. Instead, got more and more pissed and kind of insulted.
★ ★ ★ ★ ★
stick
I have decided to keep the other book, therefore go ahead and charge my account. It is an outstanding book and I know I can find someone else that can use it. Great book, it has helped me with the loss of my husband of 2 years ago.
★ ★ ☆ ☆ ☆
kelly mogilefsky
I have not yet found one new, usable idea. Ill keep reading but I am bored and disappointed. ...... After reading more, I will report back. It is well written as one would expect from a woman in her position.
Please Rate Building Resilience - Facing Adversity