Vicious Circle (A Joe Pickett Novel)
ByC. J. Box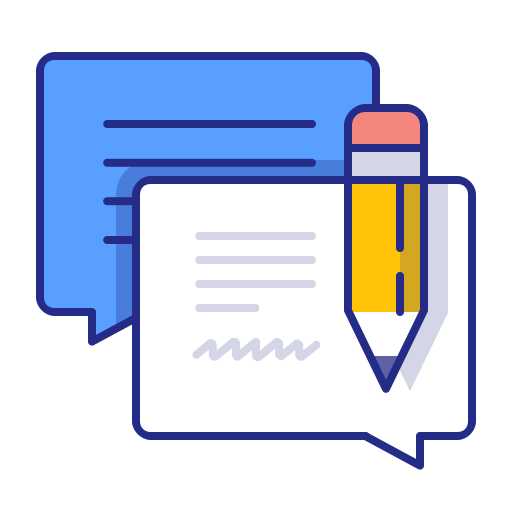 Total feedbacks:94
★

★

★

★

★

★

★

★

★

☆

★

★

★

☆

☆

★

★

☆

☆

☆

★

☆

☆

☆

☆

Looking forVicious Circle (A Joe Pickett Novel) in
PDF
? Check out Scribid.com

Audiobook
Check out Audiobooks.com
★ ★ ★ ★ ★
annie culver
Reading the reviews so far, I guess it all depends on the readers expectations. I, too, have read all of the Joe Pickett series, & this one is very good. C.J. Box writes an entertaining, well-developed story. From the setting, to the characters, to the plot line, everything is well conceived & interesting. I suppose some may believe that Joe's story is somewhat trite because Joe and/or his family is frequently threatened. However, this book is called "Vicious Circle". It's to be expected that there would be some reiteration of old story lines. The beauty is that it is not necessary to have read prior books to enjoy this one. I love that Joe Pickett is a good guy with morals fighting bad guys and/or the establishment.
★ ★ ★ ★ ☆
abigail v
Had not read a Joe Pickett story by C.J. Box until this one. A portrait of Wyoming included protection of large wild animals which made me think of Kirk Russell's three books about poaching in California (bear, sturgeon, abalone). Both Russell and Box feature game wardens as moral and heroic figures. A matriarch criminal, who lives as a quadriplegic, manipulates her family and law enforcement. The most bad guy in Box's story reminds me of the most bad guy in Greg Iles' Mississippi Blood. Family revenge, psychopathy, and multiple felonies challenge a civil society.
★ ★ ★ ★ ★
chris mulhall
We have enjoyed ALL of the C. J. Box "Joe Pickett" series and have kept all to lend them to friends who have found them to their liking. If you love a good story of the "west" as relates to modern day law enforcement, you MUST get into these books. We heartily recommend starting with the first in the series and progress through until you are current. Characters evolve and show up in various stages of the series with significant development. Box is one we call a great story teller!
★ ★ ★ ★ ★
molly m m
Another great Joe Pickett novel. It started fast and held my interest through the entire book. I started reading it yesterday evening (03/24) and only put it down to go to sleep. I picked it back up mid day (03/25) and just finished it. The ending seemed to be rather open ended. Dallas' grin makes me think that he might still be planning something more to happen to Joe and his family. So glad that I got to be at Mr. Box's reading and signing. Enjoyed his presentation and all the questions we asked. Looking forward to his next stand alone book in July and another Joe Pickett book next year.
★ ★ ★ ★ ☆
natalie gaskarth
This latest in the Joe Pickett series does not dissappoint. All the usual characters and locale are in the mix with a revenge story involving Dallas Cates and his family. This particular tale however has Joe Pickett operating almost entirely as an investigative police officer following a murder, with the local sheriff cooperating at every step. The story is short of the usual outdoor adventures. Nate Romanowski appears in a support role when Joe's family is threatened. The story is much easier to follow if you've read the prior books in the series. Still it's a good read by one of the best mystery & adventure author's around.
★ ★ ★ ★ ★
bree conklin
Characters are instantly real. Scenery and animals vivid. Story commands your attention. And Joe Pickett is Joe Pickett. How much better can it get? I did think that the ending could have been developed better, but I'm sure it is the beginning of another Joe Pickett Novel. Enjoyable read and I do look forward to that next one.
★ ★ ★ ☆ ☆
lyn polk
I've read and enjoyed all books in the Joe Picket series. This was a weak plot line, I had it pretty much figured out about 3 chapters in. Not very much action and not enough time spent on the characters of Joe and Nate. Sorry CJ, this one wasn't worth the wait or the price paid. I will try again, though and hopefully the next will be much more enjoyable.
★ ★ ☆ ☆ ☆
asha
The Picket books were very enjoyable for a while but they have become too repetitive. Again that mother in law, again lots of mishap for our game warden, again torn off ears, again dalles cates as the villain, again... I found myself skipping pages just to get to the predictable end.
★ ★ ★ ★ ★
nicholas rubin
This is Box at his best. It is full of characters and has more twists and turns than a back country mountain Jeep road in a rain storm! It is 100% Wyoming and is as current as this weeks newspaper. Box gives great attention to the detail and operating of places from planes to prisons.
★ ★ ★ ★ ★
lindsay cawthon parnell
I love these books, with the descriptions of Wyoming that bring the mountains to life, as well as the small town folk. I love looking for the predictable reference to putting the Stetson crown side down. I love waiting for the next book to come out, savoring the anticipation, then reading the entire book in one day and having to once again wait for the next book got be written. O
★ ★ ★ ★ ★
matt kovalcik
Eagerly awaited this addition to the Joe Pickett series. Wasn't disappointed. As usual C. J. Box brought his characters to life and showed us the beautiful mountains that Joe and his family call home. If like me you've watched his daughters grow up, then you will e on the edge of your chair as I was. I hope to see more of Nate in the next book and can hardly wait. I tried to space my reading out to savor "Vicious Circle", but as usual I failed. I devoured it like the greedy fan I am.
★ ★ ★ ★ ★
bex sakarias
This latest in the Joe Pickett series is another winner by C.J. Box. I listened to it on audio while on a trip, and found myself wishing I were reading the book so I could get through it more quickly. As he does so well, Mr. Box brings in past conflicts and dangerous characters, as well as beloved and familiar characters, and creates an entirely new and compelling story that gets your blood boiling and keeps you in high dudgeon until its satisfying (but still cliff-hanging) ending. That's why we read Joe Pickett books, right?
★ ★ ★ ★ ★
sanalith
Box keeps writing astonishingly good books! Here he has one loaded with a superb plot, well delineated characters, action, murder, treachery, villainy, scares and a undefined future for the lead character and his family. I live in Michigan, but, due to his descriptions, feel as if I know Wyoming. Figure that out! Cannot wait for what comes next, but Indoor it comes soon!!!
★ ★ ★ ★ ★
farrah muthrafah
Not the best novel in the series. I've read every book in the Joe Pickett series. The novel just prior to this book's release was a little less than expected. This book is missing about 50 pages of Wyoming history, outdoors action and lay of the land detail. I've always enjoyed all these books including this one but it is not as well put together as other novels. And more about Nate. Anyway, great read and please write more like last novels. Something missing but I still liked it
★ ★ ★ ★ ★
thomasina
The happiest moments for me are when I first get my hands on a new novel by one of my favs and the saddest are when I finish them lightning fast and am left hungry for more. Such is the case with the latest Joe Pickett adventure by my buddy CJ Box!

All of the characters are here, to me CJ has developed a line that could lead to offshoot stories for Marybeth, Nate of course, the Sheriff or even April and Lucy. The sense of right and wrong that are imbedded into these strong characters is so intense that I just want more.

Everything by CJ Box is great, the stories flow, the characters are well developed and they feel like friends to me. Even the ones you hate, Missy and Dallas and others are so artfully constructed that they are interesting, even if you hate them.

Cannot wait for the next one. CJ is in my top 5 along with Brad Thor, Daniel Silva, William Kent Krueger and Steve Hamilton. I devour their work in days after publication and then pine away the days until they release another masterpiece!
★ ★ ★ ★ ★
norma
I always look forward to another "Joe" novel from CJ Box. You like to believe guys like this do exist. The plots are always exciting and there are times you don't know if everyone will make it out unscathed. Sometimes they don't . I've read so many of these books ...and can't wait for the next in the series...... that I feel like I know the characters. They "grow" with each new story and. Hope CJ Box keeps them going for many years to come!
★ ★ ★ ★ ★
meg keller
Another wonderful Joe Pickett adventure in the continuing story of this determined family man balancing his sense of duty with his responsibility to keep his family safe. I thoroughly enjoyed this novel and am looking forward to the next Cassie Dewell story coming out this summer.
★ ★ ★ ★ ★
jean decaro
Joe Pickett continues on the straight and narrow path of a determined game warden. This is tempered by the loving relationship he has with his wife and family. He isn't perfect nor are his relationships. As usual there is a comedic element with the loss of government property that follows Joe around. Luckily Daisy remains his loya
l canine. As a reader I look forward to the stories to come involving the new governor and missing British tourists. Wish the author could write faster but good things come to those who wait.
★ ★ ★ ★ ★
uvan tseng
C.J. BOX continues to put out Grade A adventures featuring Game Warden Joe Picket of Saddlestring, Wyoming. An old nemesis is back for revenge and Joe and his family are the target. Not your typical Joe Picket adventure, but satisfying nonetheless. The ending was not your average climax you've may have expected, but things don't always turn out the way you think they're going to which is why it's a pleasure to read books and stories by CJ BOX.
★ ★ ★ ★ ★
marlene lee
As expected, Mr. Box writes an exciting story and puts just enough twists in it to keep the reader guessing.

If I have any complaint, I feel like he kind of shortcut a couple of story lines but not enough to hurt the book.

Though the antagonist has been "taken care of" there is enough open end that we have to feel the next book is going to be a knock out.
★ ★ ★ ★ ★
julia garland
I waited anxiously for this last installment of Joe Pickett. And, it did not disappoint! I have thoroughly enjoyed the character development throughout the series, along with the unpredictable plot twists and turns. And, then there is Nate and is protective, violent behavior. I can only hope that there is another installment coming. I love reading Mr. Box's writing and have learned a great deal about Wyoming and its diverse wildlife. Can't wait to see what's next!!!
★ ★ ★ ★ ★
cynthia shannon
If you've never read the Joe Picket novels by CJ, you need to start at book one to follow the characters. He's a FABULOUS writer with ALL his books the 'don't put down til finished' types. You'll never be dissatisfied with a Joe Picket novel. He's the kind of character we love to read about and follow in his wilderness happenings.
★ ★ ★ ★ ★
jess
I started reading this series about Game Warden Joe Pickett of the Wyoming Game and Fish Department when it first started years ago and, unlike other series I've read, this one has stayed strong from book one to this book - number seventeen.

I started reading the series because it takes place in Wyoming and I spent quite a few years there when I was younger and love and miss the state.

But I've kept reading because author Box has brought the Pickett family alive in his books. Stellar writing, in-depth character development, wonderful techniques on describing locales that bring them alive in my mind's eye - C.J. Box can't be beat.

In this offering Dallas Cates is back with vengeance on his mind (he first appeared in book fifteen ENDANGERED) and not only is Joe in trouble but his whole family is being hunted.

If you haven't read this series before, I highly recommend it. It's one of my very favorites.
★ ★ ★ ★ ★
cheyne
I've read the entire series and you'd think after so many books the stories would start to get repetitive or boring, but that's just not the case with the Joe Pickett novels. I really enjoyed the book and can't wait for the next one. I like the fact that Joe doubts himself at times and that Marybeth is such a strong character.
★ ★ ★ ★ ★
dunya dianne mcpherson
Game Warden Joe at his best!

The thing about this series that is good is the hero and crime solver is a in-romantic game warden. He deals with a family of semi outlaws and ends up admitting to himself that his prejudice toward these low life's caused the entire thing. Sad story about country people
★ ★ ★ ★ ☆
tricia
I'm glad that family is out of the picture! Joe and his family continue to deal with the bad guys. In this book , his family was more involved because their lives were threatened. Fascinating invention of the tongue controlled wheelchair. We don't want that in the hands of a bad guy. I enjoyed the story.
★ ★ ★ ★ ★
rudy
This is number seventeen in the Joe Picket Pickett novels. C.J. Box also has five stand-alone novels, all are excellent. Vicious Circles is not the first novel you want to read if you want to start with the series. Too much has happened in the previous novels. Mr. Box does and excellent job trying to fill the reader with past events, however, this can be somewhat annoying for those that are current.
The characters are believable. The Wyoming scenery and animals are vivid.
Those that are familiar with C.J. Box will enjoy this novel. It is not his best, however it was very good.
★ ★ ★ ★ ☆
milen
C. J. Box is one of my favorite authors and he did not disappoint with Vicious Circle. Exciting. But the ending was rather abrupt. The one thing I did not like was the death of Tube and the new horse. Too horrific to contemplate. I kept hoping they'd be found. If they had I'd have given 5 stars.
★ ★ ★ ★ ★
lorene
Joe Pickett can get in trouble walking down a hallway. Once again CJ box has written a novel that intertwines multiple characters and various levels of anxiety for each of his characters also once again I have really enjoyed his latest novel. The whole Picket family gets involved.
★ ★ ★ ★ ★
rose
Joe Pickett is back into the thick of things. The JP series is a lot of fun to read, and I do recommend one read them in series so you can fully benefit from the development of each character.

CJ Box has hit another 9th inning, game winning grand slam with this book.
★ ★ ★ ☆ ☆
gwen the librarian
I love How Pickett. Frankly I was disappointed with this book. The characters seemed to rehashed and not fully developed. The plot was interesting in places but not evenly throughout the book. There was a little excitement but not much. Indeed itwas a vicious circle
★ ★ ★ ☆ ☆
matt williamson
I have read all the books. This is a case of false advertising. It talks about a plane circling overhead. First few pages. It makes it appear Nate is involved. Nate actually appears about 75 percent into the book. A few pages. Then the last part of the book he appears again. But the ad on the books is Joe and Nate against the bad guys. Yeah, for a few pages. Mostly it is pretty boring. The worst book so far. But still well written. Just boring. If you want Nate, you get him the last few pages. But, well written.
★ ★ ★ ★ ★
alegria
I eagerly look forward to every Joe Pickett novel. Have never been disappointed in the plot or characters. C.J. Box just gets better with each book. Highly recommend him to friends and family. Now just have to wait for the next in the series.
★ ★ ★ ★ ★
kumar saurav
Another great story by CJ Box. Definitely one of my favorite authors. I have read all of his books and every book was 4 star or higher
Already preordered the highway series book with the lizard king that is due to be released in July 2017
★ ★ ★ ★ ★
becky weber
This is another great Joe Pickett story that ties up some loose ends from previous ones. In this case the loose ends involve the Cates clan, and evil bunch that Joe has dealt with previously. As usual, the story is well written and paced..
★ ★ ★ ★ ★
kat reyes
CJ Box kicked it into high gear with this fued. The Pickett's are just living life when the past raises its head, and Joe rises to the challenge. His family comes together, and even daughter April thaws yet some more.
★ ★ ★ ★ ☆
bindiya khanna
This Joe Picket novel has a brief dramatic beginning then slows down as the author wades through all the back stories of all the repeating characters. But the last half of the book finishes strong as the ties up the loose ends of the Cates family that were left hanging in a previous book. There are even a few surprises.

On the down side, I'd expect more thoughtful ecological insight into the plants and animals of Wyoming as seen through the eyes of a college educated and trained State game warden. Is the exotic Siberian peashrub referred to as caragana in this novel really invading expanses of Wyoming big sagebrush in northeastern Wyoming? Is there really a giant cedar tree towering above other trees in the Bighorns? Are marmots really running through pine forests above the rimrock after the fall season's first snowfall and the beginning of elk season? I doubt the answers are yes, but if so I'd expect a game warden and keen observer of nature to note the ecological irregularities.

Could a derelict Wyoming state trooper who wears sunglasses at night for dramatic effect really slip through the State's hiring and oversight processes?

I've always found the Joe Pickett character's love affair with his Remington 870 shotgun interesting even though at times in past books Joe's shotgun preference has seemed tactically incongruous for a peace officer who has survived so many armed conflicts in the backcountry. In Vicious Circle Pickett notes the unfortunate range limitation of his shotgun's buckshot, but for some reason he doesn't slip in a rifled slug load which makes the shotgun a longer range and more versatile tactical weapon. In the real world of Wyoming game wardens, I suspect that most who keep a shotgun in the State pickup truck will also keep some rifled slugs along with their buckshot and birdshot.

The proximity to death in an armed conflict tends to motivate peace officers to improve their tactical ability, and Joe Pickett's repeated survival of armed conflict would probably make him a national expert sought for training other officers. And in the real world of typically wide-open Wyoming we'd also expect more tactically savvy peace officers to carry carbines and rifles -- specially game wardens who on a fairly regular basis have to perform a coup de grace on injured or wounded wildlife that are still mobile enough to flee. And those same officers equip their long guns with optics that help them do their job both in low light and at longer range.

I hope C.J. Box will help us suspend our disbelief well enough that we can become even more deeply engaged with his Wyoming natives -- human, flora, and fauna. In the next Pickett novel I hope Joe will be much higher on the officer survival learning curve and be the tactical expert that he would have become had he really survived so many gunfights. It's also logically consistent that Maribeth and the girls would become concealed carry handgun experts after being terrified by a meth head ax murderer and seeing their home burned down by a revenge-crazed felon. I eagerly awaite Box's next Joe Pickett novel, and hope Joe will have learned and grown as a peace officer just as he has learned and grown as a father.
★ ★ ★ ★ ☆
tereza
Another great CJ Box book. It was a little slower than normal and it seemed to have more than the normal amount of "fill" words in it. There was a little too much rehashing the past for first time readers. I understand, but having read every book he's written , it seems this one is a little slow getting outta the chute.Ya just can't go wrong reading one of CJ's books.
★ ★ ★ ★ ★
jessica cave
novels, especially all seventeen of the Joe Pickett, never finding anything but the best in all of them. I know there has to be another Pickett novel in the not to distant future, as there were a few leaves unturned in the las chapter of this one. I cannot begin to imagine how Mr. Box continues to fill the pages with such spectacular motivated stories, and all of the stories are very fulfilling. I am amazed as to his ability to maintain his readers compelling interest from beginning to end. Other Authors are very adept in their storytelling, but Mr. Box is unsurpassed in his ability in making me start looking for the next Pickett novel, before the current one is completed. Do I recommend this book: Yes! Without Provocation. If you have never read a Joe Pickett novel do not deny yourself any longer, but start with his first book. Of course you can read them anyway yo want, but you will enjoy them better if read from book one.
★ ☆ ☆ ☆ ☆
hofita
Continues the downhill slide of C J Box as an author worth reading . Shallow , uninteresting characters . Disjointed , awkward story line . C J Box expressing his middle school political and moral views gets old at about page 3 . Time for C J to go back to his day job .
★ ★ ★ ☆ ☆
bram van den bossche
Vicious Circle is the latest entry in a series that has grown tired. Readers who want to read what is essentially the same story over and over will enjoy it. Readers who hope to find something fresh in a stale series will probably be disappointed.

Dave Farkus calls Joe Pickett and leaves a message to tell him he overheard a conversation that Dallas Cates was having about Joe's family. He doesn't reveal the contents of the conversation and he disappears on a hunting trip before Joe can talk to him. Joe takes a break from hunting for a poaching ring to hunt for Farkus. It turns out that other people are also hunting for Farkus. They find him first.

Joe is worried because Dallas Cates had an unpleasant relationship with his daughter Alice. C.J. Box tells us that Dallas served two-to-four years in a penitentiary for a misdemeanor hunting violation, which isn't possible, but this isn't the first time Box has been mistaken about basic legal issues. Later, Joe is pleased that he got a "clean" statement from a woman in custody because she "didn't ask for a lawyer," but seems to forget that her statement can't be used against her because he didn't give her a Miranda warning. For a law enforcement officer, Joe knows shockingly little about the law.

Marcus Hand (clearly modeled after Gerry Spence) returns in Vicious Circle, having married Joe's mother-in-law, who also returns. Nate Romanowski is back, conveniently stumbling across the dead body of a woman who is tied into the Dallas Cates story. Nate ruminates about how he misses killing people who (in Nate's judgment, as opposed to that of, for instance, a jury) deserve to be killed. He almost kills someone based on a three-second snatch of a conversation he overhears, which suggests that Nate's judgment is questionable at best. Box occasionally assures the reader that Romanowski isn't a "cold-blooded killer" but that's exactly what he is.

Why Joe is so fond of this vigilante, who stands for all the lawlessness that Joe supposedly hates, is beyond me. At one point in the novel, Nate cuts off someone's ears. Joe, who is such a model law enforcement officer that he once ticketed the governor for fishing without a license (as we are reminded in every novel), doesn't arrest his friend Nate for this act of mayhem. At the end of the book, he even decides not to enforce one of the hunting laws he's charged with enforcing. Good for him, but Joe's situational law enforcement should be troubling to readers who admire his sanctimonious "by the book" attitude. Are readers not troubled by Joe's hypocrisy?

I will say that Vicious Circles takes a balanced view of the criminal justice system than some other books in the series (perhaps Box has been influenced by Gerry Spence?). The book acknowledges that too many police officers view criminal defense attorneys as the enemy and that too many cops plant evidence or engage in other misconduct to improve the state's odds of convicting the people they perceive as bad guys. I'm glad Box made that point.

The contrived plot is familiar and predictable. Joe's family is threatened, again. Joe and Nate face peril, again. The story flows smoothly and makes for the unchallenging reading experience that Box fans appreciate, but it never generates the kind of tension that a thriller should create. It's actually kind of dull, as is Joe. It's a shame Box won't do anything to breathe some life into this series.
★ ★ ☆ ☆ ☆
sacha black
So disappointed. I am, or was, a big fan of the Joe Pickett series. I have read every single one of them and couldn't wait for the next one to come out. Well, all I can say is that I am so disappointed in this one. I think the author, like many of my favorites - Lee Child, Michael Connelly, J ames Patterson, and several more of the best writers --- have just run out of ideas and writing skills. They have gotten old and have lost the magic touch that was once a part of every book. Maybe they just are lazy and rich and think nothing of turning out books with so many words describing everything and anything in the scenery or room decor, or what someone is wearing that has no reason to even be in there except to take up space so that they have a book of enough length to get it published. How on earth could Nate Romanowski not even turn up until the last couple of chapters???? He barely did anything....found a body, climbed a tree, tore off one guys ears (not in the reading of the chapter - just mentioned after the fact) when Joe found the guy laying one the ground, and fired his gun one time . Nate has always been a fairly big part of the stories and was the action hero; not this time. Don't waste your money on this one.. I only kept reading it because I thought it had to get better at some point but it did not.
★ ★ ★ ★ ★
khers
In "Vicious Circle," C.J. Box's master storytelling allows the reader to smell the cold, fresh scent of Wyoming's pine tree forests, and see the hard whiteness of the stars and moon over the dark blue of the Teton Mountains.

Picking up from the 16th novel, Box weaves a tight multilayered plot involving a few very bad and very corrupt characters. Dallas Cates, the rodeo star who abandoned Pickett's daughter by the side of the road, is out of prison. Together with two ex-cons, he intends to avenge himself and his family by killing Pickett and his whole family. As Pickett desperately tries to keep his family safe, he is confronted with seemingly honest individuals conspiring to destroy his reputation, and the riddle as to where Cates is getting the money to buy them off. "Vicious Circle" is a page turner that I literally could not put down.

(In return for an honest review, I received an advance copy from the publisher via NetGalley.)
★ ☆ ☆ ☆ ☆
pam garcia
What has book publishing come to. We have dead writers with books appearing written by ghost writers paid by the family estates. Pure greed and disrespect. We have writers who hire teams of scribes to publish books as 'coauthors'. And then we have Box, who is clearly writing his own books, but by numbers.

Take one of this and one of that and mix. Same old formula. But that is what the mass readers who buy books at this low level want.

When Box tried to escape Joe and write about a woman, he flopped so badly that the latest book does not have a single review on this site.

I liked the early stories, despite Box's struggles with grammar and his poor plotting. He hit on a good thing with the Wyoming locale and the bumbling redneck game warden.

But now it has all gone to his ten gallon head and he is not making any effort to come up with good stories.

It will take his fans years to figure it out. Look at Jack Reacher, still selling after five years of total junk.
★ ★ ★ ☆ ☆
nandana nallapu
Joe Pickett is a Wyoming Game Warden who's very good at catching wrongdoers in his district, Twelve Sleep County, a sprawling region of forests, mountains, rivers, and so on. Twelve Sleep County seems to be chock full of miscreants who have a grudge against Joe.....and are prone to target the warden AND his family: wife Marybeth and daughters Sheridan, April, and Lucy.

In this 17th book in the series, Joe is in the sights of former rodeo star Dallas Cates, who just got out of prison. Joe has a long history with the Cates family, all of whom are violent sociopaths. Joe's previous altercations with the Cates crew resulted in the death of Dallas's father and two brothers and the crippling of his (now imprisoned) mother....so Dallas is out for revenge.

Toward this end Dallas puts together a gang composed of himself, two ex-cons, and a meth-addicted woman. The gang saunters into Stockman's Bar for drinks and, while there, quietly discuss their heinous plans. Joe's acquaintance, Dave Farkus, happens to overhear the thugs and leaves a phone message warning Joe of a dire threat to his family. Farkus then goes on a hunting trip and ends up shot to death.....apparently by Dallas Cates and his buddies. Moreover, the bartender at Stockman's, Wanda Stacy, disppears.

Dallas is arrested for Farkus's murder, and hires defense attorney Marcus Hand - a high-priced legal shark who rarely loses - to defend him. In the courtroom, Hand accuses Undersheriff Lester Spivak of shenanigans with the evidence, and Cates is soon out of jail. With Cates on the loose, Joe and his family are in serious peril.

In an ironic touch, lawyer Hand's new wife is Joe's mother-in-law, Missy - a vain, self-centered golddigger with a nasty streak. Missy hates Joe, and is constantly trying to get her daughter, Marybeth, to leave him. (Missy is so over-the-top that's she's almost a comic character.)

A lot of the book involves the unsavory behavior of Dallas and his co-horts, including his jailed mother Brenda. There are some clever surprises as Joe susses out exactly what's going on, and tries to get justice for the gang's victims.

Joe's not all alone in his fight against the killers. The game warden gets some help from his notorious friend Nate Romanowski - a former special ops agent who's the cleverest, most capable, and toughest outdoorsman in the country. (Nate - who's a sort of 'Jack Reacher of the mountains' - is one of my favorite characters in the series. LOL)

In the midst of Joe's struggles with Dallas and his hooligans, some local poachers are targeting non-trophy animals. The hunters attack at random locations every few days, making it hard for the wildlife cops to catch them. In addition, Joe is approached by Wyoming's new governor, Colter Allen, who mentions Joe's 'special assignments' for the previous governor - and asks for similar favors. In Governor Allen's case, though, the requests are overtly self-serving and political. Will Joe comply? You'll have to read the book to find out.

The book has an interesting plot, but has less action and more talk than previous entries in the series - which makes the story feel a little slow. This isn't a major flaw though, and there IS plenty of excitement.

I'd recommend the book to readers who enjoy action thrillers, especially fans of the Joe Pickett series.
★ ★ ★ ☆ ☆
amber balash
Vicious Circle, I don't know if just getting over reading pretty much the same plot over and over again but when combined with the characters repeating so much of the storyline from past novels, I was just getting bored with this one. From page one you knew how this novel would turn out in the end, and that's exactly what it does. That would be fine if the journey there was an exciting one, but for some reason this time round, the book is pretty much majority dialogue. Some mild spoilers - We even go to a prison where two characters seem to want to tell us all about women's prisons and the inmates there. You work out how the bitter old mother Cates character is running her criminal events as soon as a character is mentioned, yet it takes the characters a heap of dialogue chapters to work it out. I also find it hard to believe a prisoner would request a piece of equipment and no one in the prison system would at the very least do a Google search on the item. Again we have Joe's wife accessing confidential databases she shouldn't be on a staff computer in the library she works at. What local council doesn't monitor it's employees Internet surfing? What major crime bureau wouldn't notice someone is logging in from a small town library and not have red flags raised and someone investigating that? This novel also doesn't have one, but multiple criminals simply confessing everything to Joe simply to move the plot along. No to mention after suspicions of a corrupt cop, a few chapters later Joe is given access to a suspect accused of trying to kill his daughters, he's allowed in to contaminate a crime scene to get his daughter and wife's stuff just because he isn't liked so he can leave the district quicker.

Vicious Circle is readable, but there isn't a lot of wilderness scenes in it, nor really anything you haven't read countless times before in the Joe Pickett series.
★ ★ ★ ★ ☆
soo hwang
Vicious Circle: A Joe Pickett Novel begins with Dave Farkus. A man that Game Warden Joe Pickett has dealt with many times before. This time it is because the man has been missing from his hunting camp for over twelve hours and the weather is about to go downhill in a big way thanks to a strong fall snowstorm. Not only is he missing, but two days ago the same Dave Farkus left a rather strange voice mail for Pickett.

At least part of the message has increased the worry for the entire Pickett family. Farkus claimed to have seen Dallas Cates in the local area. Specifically, in their hometown of Saddlestring, Wyoming. If true, that means Dallas is back from the penitentiary and no doubt has revenge on his mind. Threats have been made before, but if Dallas is back that means he can probably follow through on his long stated goal of making the entire family pay and then die. While they all can take precautions, there is little they, or law enforcement, can do until Dallas Cates actually tries to do something. The problem is that he may have gotten smarter while in prison as well as gained some friends to help.

First, Pickett has to find Farkus hopefully in time. In all likelihood, Farkus is dead and that means Pickett has to figure out where Farkus has been, who he talked to, and fill in the blanks. That is an investigation that will take time. If Dallas Cates is pursuing revenge, time is not on the side of the Picketts.

The latest in the series is another good one. There is very little character development and far less scenic descriptions of the Wyoming wilderness. Instead, this is more of a thriller style and where descriptions and explanations are minimized in favor of constant action.

On that level Vicious Circle: A Joe Pickett Novel works very well. All the usual players are back in their customary roles coupled with a couple of new additions that easily could be foils or friends as the situation dictates. But, in pushing the thriller aspects of storytelling, the major role of the wilderness takes a back seat in this read. That is a disappointment as the Wyoming wilderness has always been a primary character in this series. While still present in the read, the wilderness is regulated to a very backseat role throughout the book.

With those quibbles in mind and a reminder to read the series in order, Vicious Circle: A Joe Pickett Novel by C. J. Box is recommended.

Material supplied by the good folks of the Plano Public Library System.

Kevin R. Tipple ©2017
★ ★ ★ ★ ★
kadir cigdem
Vicious Circle
Mysterious Book Report No. 287
by John Dwaine McKenna

Although our focus here at the MBR has always been finding debut authors with promising talent and an outstanding story to tell, the unvarnished truth is that there's a few A-list writers . . . James Lee Burke, Dennis Lehane, or Michael Connelly for example who we always read and review, whenever they publish a new novel. We're going to add the name C.J. Box to that short, illustrious list, because his Joe Pickett stories about a Wyoming Game Warden are just to damn good to miss out on. They're timely, addressing such hot topics as the Endangered Species Act, Federal oversight—and overreach—of state land, trophy hunting, private militias and Posse Comitatus being just a few that were touched upon in his first sixteen Pickett novels. Now, in the newest tale, the past comes back to haunt him, as bad boy Dallas Cates gets out of prison and vows revenge.
Vicious Circle, (Putnam/Penguin Random House, $27.00, 367 pages, ISBN 978-0-399-17661-6) by C.J. Box, finds good-guy Joe Pickett, Wyoming Game Warden badge number 20, gearing up and getting ready for his busiest time of year, the fall hunting season. It's when there's an influx of out of state hunters and multiple big game harvests, all at the same time. As if that's not enough to deal with, he's notified Dallas Cates has been paroled from the Wyoming State Penitentiary and is back in Joe's hometown of Saddlestring, where he's been seen in Stockman's bar with a couple of other ex-cons, vowing to 'get' Joe, and his whole family. Cates is looking for revenge after Joe was instrumental in sending him to prison, killing his father and two brothers, and sending his mother to prison in a wheelchair . . . on a life sentence . . . all of which took place in Mr. Box's last novel entitled Off The Grid. But things really start to heat up when Dave Farklus, a local barfly who was in Stockman's on the same night as Dallas Cates and his friends, disappears and may have been hunted down and murdered . . . while Joe Pickett watched in horror from a spotter plane overhead.
With an intricate, tightly-written plot and a compelling family-oriented backstory, Vicious Circle will help you be glued to the page as Mr. Box spins the yarn to it's conclusion with the sure hand of a master wordsmith at the peak of his powers. He's a writer very fan of crime fiction should be on intimate terms with, as he writes some of the best western-themed novels in print today. That's when you, like me, will be a steadfast, loyal and die-hard fan of C.J. Box!
★ ★ ★ ★ ☆
beasty
I've read multiple C.J. Box novels and Vicious Circle was another decent effort.
The writing I have no issue with. The solid third-person, past-tense was well done with little to no noticeable head-hopping. The narrative was brisk with no endless exposition. The characters were likable and he drew a unique world with interesting places.
My only big beef, which in this case, almost didn't occur, was his heavy political far-right Tea Party (Freedom Party) leanings, which he just can't seem to shake. I don't like being preached to and the author just can't help himself. Some other authors do the same but don't make it as blatant, or at least don't use such a heavy hand about it.
In the case of Vicious Circle, he was at least a bit less Ted Nugent about it, but not by much. The entire first three quarters of the novel were pretty much politics free and I thoroughly enjoyed the story. Then in the last quarter, right when I thought things would be neutral for a change, he kicked in with not so subtle commentary, weaved into the narrative. Though subtle, it was still there and a statement to all the dirty liberal weenies out to tromp on his Middle American freedoms.
I get it. I got it in the first novel years ago. I don't need to hear it over and over again.
I just want to hear your great story telling, Mr. Box. Just like I prefer Ted Nugent to shut up and play his music at a concert.
Now, as for the story, which is the other half of this review, annoyances aside, things finally came full circle, and hopefully, brings an end to this rather nasty chapter in Joe Pickett's history so he can move on to bigger and better things.
What was an enjoyable story right until the politics, then became an enjoyable story when it got back down to business again, and it delivered. Recommended if you don't mind being preached to, regardless of political leanings.
★ ★ ★ ★ ☆
mine
Vicious Circle is the 17th novel in the bestselling Joe Pickett series. Pickett is a Wyoming game warden, and in this novel, while in a small plane, sees on an iPad screen what looks like three men taking another man down. Joe becomes involved in the investigation, first of a missing person, and then what turns out to be the murder of one of his acquaintances. Previously, Joe had run ins with the Cate family, whose members are notorious for evil ties with powerful, corrupt people, and was instrumental in getting some of them into prison. He suspects that they are involved, and knows that the Cates are out for revenge against him. He knows that he and his family are in danger. Pickett must not only find out what happened - why and how the murder took place - as well as protect his family.

The Joe Pickett series is well-written, the characters are well-developed, and the story is good enough to keep readers on the edge of their seats. Pickett is likeable, and is an upstanding member of law enforcement. He is a happily married family man and is very protective of them. Even though there are some very bad guys in the area where Joe works, the book doesn't have a lot of graphic violence, which is refreshing since the readers will know what happened, but are spared an over-abundance of gruesome details.

Vicious Circle and other books in this excellent series will appeal to readers who enjoy the outdoors. Joe is a man's man – not one who wears a suit and works in an office. Unlike heroes in most of the other modern series, he isn't a womanizer, doesn't use a lot of foul language, and is generally a likeable and believable guy.

Special thanks to NetGalley for supplying a review copy of this book.
★ ★ ★ ★ ☆
ronya
First Sentence: Wyoming Game Warden Joe Pickett Flicked his eyes between the screen of the iPad mounted in front of him and the side window, as the vast dark pine forest spooled below the Cessna Turbo 206.

Game Warden Joe Pickett knew he'd have to deal with the Cates family someday after his first confrontation with them when they'd endangered his daughter April. Although the mother is still in prison, the son is free and wants payback.

Everyone is afraid of something. For Joe Pickett its small planes which is delightfully ironic for a man who has dealt with more than his share of danger. It does, however, provide a setup for Box to tell readers about flight searches and the equipment involved without interrupting the flow of the story. It is also a nice way to provide plot threads and set up the action.

The difficulty with finishing a story that had begun several books ago is that a great deal of background information is needed. Although this can feel as though it's filler for those who follow the series, it is necessary for new readers in order for the story to make sense. Box does do a fairly good job of striking a difficult balance. However, because of the amount of explanation needed, it did detract for Box's usual fast-action, high tension storytelling and the ending seemed abrupt.

Creating fully-developed characters is essential, and Box does just that. As well as providing backstory on the characters and their relationships, these are characters one can see and hear. And he does create truly evil and terrifying villains.

One small note; don't ignore the chapter headings. They are very well done. And "Outlander" fans will appreciate the slight nod—"He approached the Plexiglas window at the end of the hall and startled a heavyset woman who was reading a thick novel by Diana Gabaldon."

Box does include politics in his book, but in a straight-forward manner that related to the impact of political decisions rather than on the parties themselves.

"Vicious Circle" is a story that needed to be told in order to bring the Cates' story to an end. So doing caused a few weaknesses in the book, but it is still very worth reading and anticipating the next book in the series.

VICIOUS CIRCLE (Lic Invest-Joe Pickett-Wyoming-Contemp) – G+
Box, C.J. – 17th in series
G.P. Putnam's Sons – March, 2017
★ ★ ★ ★ ☆
ray harrison
Joe Pickett was introduced to the world by author C. J. Box in 2001 with OPEN SEASON. One would never expect that a Wyoming game warden would have enough adventures to sustain interest over the course of many novels --- of which the newly published VICIOUS CIRCLE is the 17th --- but Box has accomplished this, and then some. He has done it by aging his characters in real time and resisting the temptation to keep Joe vulnerable on several fronts.

Joe is not a materially wealthy man, nor is he especially talented. What sustains him is his drive to do the right thing, whether at home with his family or on the job; what sustains the books is that, in Box's extremely capable hands, that is enough to acquire at least a draw against an adversary, and sometimes a win. The result is a guarantee of a quietly engaging story in a unique setting where nature can be as much or more of an adversary as a criminal. An added bonus is that readers unfamiliar with the series can, in most cases, pick up any volume as a starter and be brought into Joe's world. Box smoothly brings newcomers up to date while gently reminding fans of what has gone before, all without interrupting the flow of the story.

Box brings his considerable skill set to the fore once again in VICIOUS CIRCLE, running a primary and secondary plot along parallel tracks. The secondary plot is the one most directly concerned with Joe's job. Someone is poaching game on his turf with impunity and seems to be pretty much unstoppable. This plot bookends the novel and hums beneath the surface for the balance of the story, with Joe ever watchful though unsuccessful. It's important in that it provides one of several of the book's interesting twists and illustrates an element of Joe's basic character and personality. While he is a strictly by-the-book guy, he can find a work-around to the occasional situation that requires some flexibility without violating his core principles.

The situation that occupies most of Joe's attention in VICIOUS CIRCLE begins with the disappearance of Dave Farkus, a rather colorful if somewhat useless resident of Twelve Sleep County who has gone missing. Dave is a crusty customer in the area, a hunter who is not unknown to Joe and who alternates between being a thorn in his side and being of some occasional use. There is a scene during the initial search for Dave that, interestingly enough, might put the reader in the mind of a pivotal incident in the film Alien, though it has nothing to do with science fiction, horror or anything else for that matter, other than straight-ahead terrific storytelling. The reader ultimately learns of the circumstances behind Dave's disappearance somewhat before Joe does, even though the whys and the wherefores of it have quite a bit to do with the Pickett family.

It develops that Dallas Cates, who at one time dated Joe's daughter April, is back in the area. Dallas, who had been a major star on the rodeo circuit, lost it all as the result of his mistreatment of April, which, among other things, landed him in prison and eventually led to the destruction of his family, a group of outlaws and ne'er-do-wells who had been the scourge of law enforcement personnel in Wyoming. It turns out that Dallas is seeking revenge on the Picketts and has a triple-pronged plan to get it. The always dangerous Nate Romanowski shows up in time to give Joe a hand, but it may not be enough. Dallas has a serious mad-on for the Picketts, and it's coming full bore from several different directions.

There are a number of twists and turns in VICIOUS CIRCLE, and while you may see some of them coming, you certainly won't see all of them. If that's not enough to pique your interest, the book also includes a vignette near its conclusion in which Joe sustains a minor injury in a rather unique manner, the likes of which I don't believe I've ever encountered. This title is also a pivotal one in the series. A new governor is introduced, which may or may not be a good thing for Joe. Meanwhile, Joe's penchant for being unintentionally involved in the destruction of government property reaches a new and extremely unfortunate high water mark. Both elements, and others, are sure to resonate through future volumes of this series, which continues to be one of the very finest currently being published in any genre.

Reviewed by Joe Hartlaub
★ ★ ★ ★ ★
firda yanda
4.5 stars, actually - but good enough to err on the upside when half-stars aren't possible.

This is something like the 17th book about Wyoming game warden Joe Pickett, and since I've read most of them, by now I consider Joe a good friend. There's another reason I love the guy: As those who have read my past reviews most likely are tired of seeing, Joe and I share a surname. In fact, that's what got my attention in the beginning. This one, though, is extra-special for another reason: It was released in the United States on my birthday (March 21). How cool is that?

But of course, name- and birthday-sharing aren't automatic guarantees of loyalty to any series; great stories are. One thing that's kept me going is that over the years, is that it's been fun to watch Joe and his family grow. By this time, daughter Sheridan has graduated from the University of Wisconsin, April is attending Northwest Community College, leaving only daughter Lucy still living at home. Joe's wife, Marybeth, is director of the Twelve Sleep County Library. Joe's job is going fine and all's right with the world.

Or not. At the opening, Joe is a reluctant passenger in a plane that's circling the mountains of Wyoming (way too close to the trees for Joe's comfort), looking for a hunter who's been reported missing. They spot what they think is him - along with three other humans - and the ending of that discovery isn't good. Back on the ground, Joe's also trying to track down a big poaching ring that's killing off elk, worrying about a blizzard that's about to hit and, worst of all, dealing with the realization that old enemy Dallas Cates (one-time boyfriend of April) has been released from jail. Because Joe was largely responsible for destroying the rest of the evil Cates family, he's concerned that Dallas's first order of business will be returning the favor.

When April's life is threatened, Joe knows for certain that he's right. But an attempt by local authorities to put Dallas back in jail goes south, leaving Joe and his family vulnerable once again. Toss into the mix appearances by Marybeth's totally irritating, gold-digging mother, Missy, and Joe's long-time friend, professional falconer and off-the-grid expert Nate Romanowski, and you've got the makings of another action-packed adventure.

So what motivated me to take this one down a half-notch from 5 stars? A few things needed a bit more fleshing out, IMHO; it's hard for me to believe Joe and his family - no matter how seasoned they are to misfortune and even the threat of personal danger - could have taken some of what happened to them so much in stride. Then too, Nate, while he still has his edge, just seemed a little too "normal" here; and, not as much activity happens in the great outdoors (which to me is one of the pluses of the series). The ending, too, seemed a bit abrupt (almost as if the allocated word count had been reached and there was no choice but to stop or go back and chop somewhere else). Still, it's close enough to perfect for horseshoes - and I'm already looking forward to the next one.
★ ★ ★ ★ ☆
amelinda
Well, when the goin' gets tough, C.J. Box assures you that Joe Pickett and Nate Romanowski will only get tougher, and more persistent. As a reader, I hope that I can assure other readers that Box is like fine wine, getting better with age and special care of his characters. "Vicious Circle" is a bitter installment in the Joe Pickett series, and the antagonists have their reasons for that, which gives Joe plenty reason to go after them all the harder!

Joe Pickett is one heck of a game warden, and with Nate's help, things get right, or things get Western real fast! And it seems that with Dallas Cates and his family, things usually get beyond Western, and outright personal. His daughter, April, has firsthand experience of how life in the rodeo cage can go with Dallas Cates, and it wasn't so eloquent or romantic as she may have figured. And now that he's out of prison with the majority of his family wasted, look out, Joe Pickett! Just hold your breath, and wait for that target between your eyes to get bigger and bigger.

Behind the scenes of such goings-on would be family that still exists. Cora Lee has a visible tattoo, and she's raising a ruckus, and letting people know it. Mama Brenda, on the other hand, might not be so obvious, and with her behind bars crippled below her neck and wheelchair bound, how is she able to possibly pull stunts? She's got her ways, and don't think that twisted law people can't be further twisted. This is the Cates you happen to be dealing with, and they want you to know it!!

I hope that you know that Box hasn't lost his edge. But this is a bitter installment, with hopefully a brighter future for all. It doesn't end altogether sour, but it isn't all sunshine and roses in Pickett territory this time around. More like cactus needles up the hind end, with skunks looking to sniff. But even the biggest pains and stenches are eventually overcome. Box is capable of just that!
★ ★ ★ ★ ☆
idun
Vicious Circle is the 17th in the hugely successful Joe Pickett series by C J Box. Joe Pickett is a Game Warden in Wyoming. He deals with poachers and many a game violator – but also has a propensity for getting involved with, and solving, murders and other mysteries. In Vicious Circle, he is up against Dallas Cates and his attorney, Marcus Hand (who just happens to be Joe's step father-in-law). Three years previously Joe had, all in the course of duty, killed half of the Cates family – and sent Dallas himself off to jail for a while. Dallas is now out – and seeking revenge for his family by planning to wipe out Joe and his. He is an ex rodeo star, and ran off with a star-struck April, one of Joe's daughters… until she saw the error of her ways. So, there is history of another type as well between the two. The violence plays out – with much intrigue, death, torching of property (and a touch of local politics). Joe is, as ever, helped by his friend Nate Romanowski in his quest to protect his own family and put Dallas back behind bars. Nate is, as explained more fully in the previous book, someone who likes to operate 'off the grid'. He sort of fades away when the real lawmen show up…

The book is real page-turner (which I read in around 3 hours…). It moves to a quite startling climax, and leaves you wanting more (number 18 perhaps?). The characters are well drawn and the action is frenetic.

What, though, sets the book – and the whole series – apart for aficionados of the TripFiction site is the wondrous way in which Chuck describes the Wyoming setting. He was brought up in and lives in the State, and you get a great feel for the wide open spaces, the forests, the mountains – and the wildlife itself. It sounds the ideal location for a real outdoors 'off the grid' adventure holiday – if Joe isn't busy hunting down killers at the time!
★ ★ ★ ★ ★
glenda standish
I've read some early reviews that cast some dispersion upon this latest release to the "Joe Pickett" series. Perhaps I'm more of a glass half-full then half-empty individual, but having said that, I found no issues to thwart off a potential reader. In fact, having read the entire 17 book series, I must say that I really enjoyed this action-packed thriller, and look forward to future releases concerning the Wyoming game warden and "range rider" Joe Pickett.

The title "Vicious Circle", is drawn and quartered from the cycle of revenge, that, (in this case), cannot be quenched. The remnants of the vengeful Cates family, have Joe Pickett and his family in their cross-hairs, and will stop short of nothing to exact revenge. While the Cates' are focused on their mission, collateral damage takes its toll.

If you're new to the 'Joe Pickett' series, the author will clue you in on the genesis of the hatred that's so palpable and omnipresent. Speaking of which, if you enjoy reading murder/mystery novels, laced with crime filled excitement, you may want to start off with author C.J. Box's first book concerning Mr. Pickett, entitled 'Open Season'. After that you'll be hooked. I believe that they're all on the New York Times Bestsellers list. As well they should be. Enjoy!
★ ☆ ☆ ☆ ☆
debijones
I have read every one of CJ Boxe's books about this character and started out liking the series. This one is just the same old story recycled, over and over and over. Very boring, predictable, shallow characters (especially the whore mother-in-law). I couldn't finish it. I think he needs a new character in a new location doing new things. There are more murders per capita in this small Wyoming town to make 60 Minutes wet their pants. I can't understand why everyone in the county hasn't moved out. Imagine Little House on the Prairie, with people who drink, murder and then pretend there is one family, led by an aging boy scout, who preserves all of the old time values. Yuck!
★ ★ ★ ☆ ☆
masita
This book is a sequel to Endangered (Joe Pickett #15) so it would be much better if that book was read first. I read it when it came out in 2015 so the amount of back story explanation was perfect but would probably not be enough for someone reading this book first.

The plot was almost exclusively about enemies of the Pickett family themselves. Nate was used a bit but nowhere near as much as the previous entry in the series, Off the Grid, which I liked more than this novel. This novel only had one Game Warden-type side plot of poaching. The main plot could have been set in any city or country. I prefer the Wyoming-specific plots more since I live near Los Angeles.

This novel was good but not as great as many other of the author's works. It is somewhat required reading for Pickett fans because things happen in this book that will impact future books in the series.
★ ★ ★ ☆ ☆
casey lyons
Well written w/a number of surprises.

C.J. is a very good writer. You know the writer is good when the protagonist in the book can get you so pissed off that you want to Box his ears off, pun intended. It is amazing w/all the violence and gun play Pickett has endured he doesn't go out and practice every day w/a pistol to get better. It's almost stupid! I find it very annoying that he remains naive when his family is in danger. Then trying to give that scumbag Cody, who beat his daughter into a coma, the benefit of the doubt - is wayyy too much. Anyone I know, and I know a lot of very violent people, whose daughter was abused like that would have taken that guy out - once and for all.

When Nat Romanoski called him "Dudley Doright" it fit like a glove.

Good story but the Pickett character hasn't grown from his experiences and it's starting to show in the quality of the books.
★ ★ ★ ★ ★
trillian
Vicious Circle by C J Box is the latest Joe Picket novel. Joe is a game warden in Wyoming who frequently teams with local law enforcement to solve serious crimes. In this novel, murderers are coming after him, his family, his horse, and his dog. He has dealt with the Cates family in the past, and the survivors are bent on revenge. His friend, Nate Romanowski, a falconer who retired from covert operations for the government, volunteers to help and finds himself in much danger.
Romanov Curse
Romanov Quest
Himmler'S Mistress
Ultimate Duty
Good Fortune's Curse
An Innocent Lie
★ ☆ ☆ ☆ ☆
hanne sercu
Box is in massive decline. There are still people who cling on out of loyalty, hoping he will come up again with something worth reading. But Box shot his 'most powerful handgun in the world' a long long time ago. This book has all the familiar people, and even the plot is leftover from a previous book. There is nothing new to read.

Box must finally have paid a pro to correct his 'western' grammar, because I only found a half dozen errors. Also he must have paid somebody to read the proofs, because the timeline makes sense. In past books he made howlers about the ages of his own characters, and dozens of factual errors. What we do have again is Box's famed product placement. Like some other authors he goes way out of his way to mention 'Brand x' and Brand Y' clothing, and everything else which might mean a cash payment.

He can no longer make the girls interesting, as they are at the age where they would have to have real personalities instead of being stick figures. The governor, the mother in law....EVERYTHING is the same and there is not one new idea or one new character of any interest.

This was a great series when it started. It was something new in locale and plight of the game warden. Now it is boring.

The publishers know it. That's why they had to resort to plastering a comically phony plug from Jack Reacher writer Lee Child, on the middle of the cover. Box cannot write for himself. The book cannot stand on its own. Pure merchandising.
★ ★ ★ ★ ★
camila rocha
Dallas Cates is out of prison and also out for revenge against Joe Pickett. Trouble begins almost as soon as he hits town with his pals from Rawlins Penitentury. April's roommate is attacked and stabbed in the neck when she is wearing a jacket with April's name on it. Some of the other girls are followed... Marybeth decides to pack up the girls and move in with Missy and her new husband in their fancy house in a gated community but even that does not protect them from harms way. Meanwhile Joe is trying to figure out who is the mastermind behind this plot to ruin his family and who is funding Dallas and his pals as they lollygag about the countryside. Brenda Cates makes another appearance in this book as does Cora Lee. This is probably the only book that does not have Joe destroying his truck, but some state property is totaled out in its place.
★ ★ ★ ★ ☆
missy kee
Another fine novel by C.J. Box, but it seemed to have no depth. It was still highly enjoyable, but it was just too short. It was almost as if it was a contractual obligation novel that he completed quickly since he waited until the last minute.
The climax occurred too quickly and was just too pat in my opinion. That is a shame, because of the way the plot developed in the courtroom at the beginning of the novel. It was well thought out. Based on it, I felt that their was probably going to be a long drawn out manhunt for Dallas Cates eventually. Turned out not to be the case.

The main focus of the novel seemed to concentrate on how much Joe Pickett loved his family and what he would do to protect them. Not that that is a bad thing.

The novel was very well written. I did enjoy it very much, but I felt like there should have been more to it.
★ ★ ★ ★ ★
perri
I picked up a C.J.Box novel at a book sale a year ago, found it was one of a series and I fell in love.I went online and found the entire series titles so started with the first and ordered four or five at a time. They continued to fascinate me getting better and better as the characters grew. I recommend to anyone new to C.J.Box and especially the Joe Pickett series to start at the beginning because the characters often reappear in later books, also there will be references back to other stories that will have no meaning if you haven't read the earlier books. Not to say the books will not stand alone but will have more impact if read in order they were written. I find occasional editing mistakes but nothing to deter the storyline. I wish he could write faster..I am running out of reading material.
★ ★ ★ ★ ★
janice prichard
I read and really enjoy a wide range of mystery series, and C. J. Box's Joe Pickett series is at the very top of my list. Each installment is outstanding and unique, and Vicious Circle (the 17th in the series) is no exception. I am not usually a fan of retribution stories so I was a little concerned that this book might not appeal to me as much as some of his others, but thankfully Vicious Circle is fast-paced, a page-turner, and does not get bogged down in the retribution story line. I read it in a day and a half and loved how the story unfolded.

Joe Pickett encountered the Cates family in his earlier book, Endangered, when Dallas Cates messed with Joe's daughter April. The Cates family didn't fare well in Endangered, and Dallas returns in Vicious Circle to exact revenge on Joe and his family. The book opens with Pickett and two others in a small airplane searching for a missing hunter. Right after the group thinks they have found the hunter below on the ground, they witness his shocking murder, and the pace of the book never slows down. There are plenty of surprises and clever twists and turns, and the usual characters make appearances including Marybeth's mother Missy who is always trying to create more trouble for Joe and Marybeth. There is also a small plot line about some stealthy poachers that C.J. Box wraps up very nicely. Box continues to create credible, entertaining tales that are so much fun to read, and this addition is no exception. Pickett is a highly likeable, realistic protagonist, and I have thoroughly enjoyed the progression of his own story as the books continue.

I relished coming across a couple of shout-outs that Box threw in to his story including a reference to Diana Gabaldon and her Outlander series and a reference to the Broadway show Hamilton (his daughter Lucy is singing "My Shot") which is an obsession in my own household.

I highly recommend Vicious Circle to anyone who likes a good mystery. Thanks to G. P. Putnam's and Sons and NetGalley for the chance to read this ARC in exchange for an honest review.
★ ★ ★ ★ ★
eric payne
While trying to catch illegal poachers, Game Warden Joe Pickett gets called into searching for a missing hunter. Seeing the image of a man on their plane's radar system, Joe thinks the hunter has been located but then sees three other images and flashes which he realizes are muzzle flashes from guns. Has he just observed a murder? On the ground, he learns that his old nemesis Dallas Cates is out of prison and seeking revenge for the death of his father and brothers and imprisonment of his mother. He refuses to acknowledge his part in the fight and puts the blame squarely on Joe. Joe's wife and daughters are also in danger and their safety is one thing Joe will not jeopardize.
★ ★ ★ ★ ☆
rachel green
As the title announces, this is a straightforward revenge story that continues a line from a previous book. If you're reading the Joe Pickett novels out of order, don't start this one until you've met the Cates family.

The story is taut, with well-paced action. There's a pointless red herring that doesn't get enough attention to be taken seriously, and provides an anticlimactic coda at the end. All your favorite characters are here.

In short, the book delivers what Box's fans want in a Joe Pickett novel. I like it more when Box explores some larger questions of ethics or political debates, but enjoyed this one without those.
★ ★ ★ ★ ★
lukuoli
Mr. Box definitely upped the ante on this one. Dallas Cates is back with a vengeance and he won't let Noting stop him! Joe Pickett's biggest nemesis is after Joe and his family. While Joe is wrong to figure out what to do about Dallas a major poaching ring is in the area and Joe has really no solid leads as to who it is.Dallas gets thrown in jail and some how in a odd twist of fate is represented by Joe's mother-in-law's fifth husband. That's when this book really ramps up to a 100 mile an hour thrill ride. If you haven't read C.J. Box then you need too. I've read all his books and this is his best yet in the Joe Pickett series.Not to be missed!
★ ★ ★ ☆ ☆
celery
I have read quite a few of C J Box's books and have become a firm fan. But this is my first encounter with Joe Pickett and, to be brutally honest, I found it to be a little boring; almost tedious.

Not what I have come to expect from Box. Will this put me off reading more from this author? Definitely not. I will even be tempted to read more from this series as I have enjoyed all his previous works that I have read.

Thank you to Head of Zeus via Netgalley for providing me with a digital copy of Vicious Circle for review. All opinions expressed in this review are entirely my own.
★ ★ ☆ ☆ ☆
john
I have read all of this series and enjoyed all of them to some degree. Struggling through the mother-in-law drama and all the rest is usually made worthwhile by an exciting ending involving Nate. While Nate is there at the end in this story, it just kind of fizzles out and is over. Very disappointing. I think the author should try to do some more novels about Nate Romanowski for a change of pace. There has got to be a lot of great stories to tell about Wyoming's wild man. And a really bad ending for "Missy" would really help to move the series along and cheer up many readers.
★ ★ ★ ★ ★
mary reed
This is book 17 and Joe Pickett is a well established law and order game warden with strong family ties. The cat & mouse investigation had many twists and frightening scenes for Joe's family.

Joe & his family are threatened when Dallas Cates returns to Twelve Sleep County to avenge his family's tragedy. Poaching in the district has become a major problem and the new state governor isn't the politician the voters thought they elected, putting Joe's ethics to the test.

Excellent reading.

There is some violence in this novel.
★ ★ ★ ☆ ☆
terrie fox erhardt
It seems that Box is perhaps under a contract to produce a certain number of books because this one ends so abruptly it makes your head spin. Like the rest of the series Joe is in trouble again and the story builds adequately until a crash ending 10 pages at the end. At first I thought some pages had been torn out of the book but then realized that it had to be a simple ploy to get readers to buy another book.
★ ★ ☆ ☆ ☆
jo o estevam
I'm surprised at all the strongly positive reviews. I'm a big C.J. Box fan, have read them all. He is a writer of great talent and he usually delivers the goods. But not this time. Vicious Circle is a paint by numbers snore. The plot is plain uninspired and worse, uninteresting. I had to electrocute myself periodically to stay awake. Dallas Cates? Not him again!

I predict Cates is going to break out of prison, if he doesn't escape from the courtroom, and come for J. Pickett in a third volume.
★ ★ ★ ★ ★
holly lu
Joe Pickett has some struggles with his desire for revenge in the midst of the death, pain, and general havoc created by a local family bent on their own ideas of revenge toward him. Changes are in the air: looming empty nest, needing a new family home, a new state governor who wants him to be political, and many other adjustments to life as his job continues to take him beyond the role of game warden. Thanks to his friend Nate, he is able to bring justice to the complicated situation.
★ ☆ ☆ ☆ ☆
jono
This was my first Box book, was not at all impressed--not sure if I will give him another chance. I'm reading the reviews here and it seems some folks think it was his weakest effort so maybe it's an outlier----it's definitely weak.
★ ☆ ☆ ☆ ☆
rina suryakusuma
I've read a few of the previous Joe books and they are ok for "something to occupy your time with". This one just sounds like some guy you met in a bar telling you what he thinks about that
If you are compelled to read it, get it at the library. It is definitely not worth and expenditure.

Full discloser. I haven't finished the book and don't know if I will.
★ ★ ☆ ☆ ☆
juliadb
This paperback was a gift and I was hoping it might be an improvement over much of what I've been reading in the past year. No such luck! I am annoyed that Lee Child claims the author is a must-read; maybe he's referring to previous books but I'll never know. Good writing, decent characters, confusing plot, and mostly boring details.
Norm
★ ★ ★ ★ ☆
sky griffin
If you are thinking of reading the Joe Picket books, start at the beginning. While each is a stand alone book, the stories follow the Picket family over years of Joe's cases.
While this is not my favorite in the series, I thoroughly enjoyed it.
I've read them all and look forward to the next one.

I'd like to see this whole series become a TV series without the end of the hour wrap up that most law enforcement shows stick to.
★ ★ ★ ☆ ☆
robert wilson
I will read every book in this series that CJ writes. For me Joe and Nate have become like Shirley Temple. No matter what they are doing - pulling off an ear or irritating the Governor of Wyoming - they're entertaining and cute. But there's one completely unexplained escape in this book, without which Joe and Nate end up dead. It's indicative of some other details that stretch credulity a little far, even for a dedicated fan. I think the Highway Quartet is Box's best work at this point.
★ ★ ★ ★ ★
gwen hardin
What I liked about this one was the tension developed as the story developed. Nate, who is one of my favorite characters and reminds me of Lee Child's Jack Reacher or David Curran's Winslow Doyle, helps the tension and the plot. To really understand this you have to go back a few books because there is some irony in how the hatred flowing through this novel got started. I've read all the Joe Pickett books. This is a good one.
★ ★ ★ ★ ★
liz countryman
Love this series. Can't wait for the next one. Not being from that part of the country, not being a hunter or outdoorsman— at least of the Joe and Nate variety — the books are always a trip to another climate and culture. Great characters, plot, action with continuity from book to book, but not such that it requires they be read in order (but I have, of course). Hope he keeps writing for years to come.
★ ★ ★ ★ ☆
suellen stover
Every book I read, I learn more about Joe Pickett. He is the kind of person we should want to be. This is my latest read, and I must admit that I got lost in what was happening at the beginning of some chapters. That is often good, because it indicates I may have slipped into simply reading without thinking and remembering.
★ ★ ☆ ☆ ☆
valentine
I've read all of Box's novels and throughly enjoyed them. This one falls far short. Vicious Circle is still a fun read but is full of improbable and illogical situations. One example: the hunter goes missing from his camp and leaves his gear behind, including his rifle left leaning against a tree. Later when his body is found his rifle is underneath him. Was CJ in such a rush to meet a deadline that he skipped the proofreading? CJ is capable of much better than this.
★ ★ ★ ☆ ☆
elizabeth gimbutas
I have to agree with many of the reviews about this book. First of all what is up with the dog? If you read the book you will understand what I am saying? Poor editing could have been the issue but it did get rather confusing. The reader (I do audible) also did not seem right in several situations he was over the top on pronunciation. I have always enjoyed Joe Pickett novels and highly recommend them to my friends but this one is not one of the best.
★ ★ ★ ★ ☆
susan rubinsky
C. J. Box has developed a unique character--a Wyoming game warden--who is kind of an "everyman." He is believable as a person, but always getting into interesting mysteries. He is fortunate enough to have a strong and understanding wife, plus a rogue, ex-special forces friend, who provide the help and support he needs. Box's books are fun!
★ ★ ★ ★ ★
shiarne
I thoroughly enjoyed this most recent C.J. Box novel, but, since I have now read every book the author has written, I will be hungrily awaiting his next creation. David B. Crawley, M.D. author of
Steep Turn: A Physician's Journey From Clinic to Cockpit
and
A Mile of String: A Boy's Recollection of His Midwest Childhood
.
★ ★ ★ ★ ★
lukas holmes
The book has all the parts that make this series enjoyable. Joe Pickett the main character struggling to survive and make good choices, but always being a stand up man. All the other important characters show back up including Nate, and Joe adds more state property damage to his tally. Overall an enjoyable read that keeps the series humming along.
★ ★ ★ ★ ★
rubiy
Picket draws you in right out of the gate and keeps you in suspense throughout the book. Just when you think an answer is coming he catapults you into another piece of the web. It all comes together in avery suspenseful way. It's only my 2nd Picket novel and my first Fiction novel in over 7 years. I'm sold on this guy and will read the rest of his Picket books and eventually the several stand alones he has.
★ ★ ★ ★ ★
jeremy kinney
Began reading Box books when on vacation in Yellowstone in a late June snow storm in 2006. I then went to Cody on my next stop and met Joe Box at the Western museum, wow what a chance happening that was. His books are all great, have read everyone. If you are just starting go to the first Pickett as they grow with his family and friends in Wyoming.
★ ★ ★ ★ ☆
nitish
An excellent entry in this very fine series. Jo's family is threatened by a former felon. Lots of action involving his great supporting cast Marybeth does the research and Joe is Joe. This time, it is their house that is destroyed. A cameo by Nate makes for a dramatic finish.
★ ★ ★ ★ ★
amee 21
I gave it a 5 star rating because I really like the Joe Pickett Novels. I have read them all. Joe is such a good and nice guy and he is always getting into the middle of trouble and being helped by Nate. I think Nate is awesome. He is very unconventional but heroic and saves the day. I like Marybeth and the girls. Marybeth 's mother is a greedy conniving witch. Look forward to the next one
★ ★ ★ ★ ★
tammy pooser
I don't usually write reviews since I'm not very good with words, however I can't say enough good about the Joe Pickett novels. CJ Box is one of the top notch authors that I read. Vicious Circle is right at the top.
★ ★ ★ ★ ★
jesse andrews
I have read every Joe Pickett novel and this one did not disappoint me.

Joe has a knack for 'trouble finding him' and this time his troubles could potentially alter not only his life but the lives of his family.

My problem is that I cannot put a C.J. Box novel down and then have to wait another full year until his next publication is released.
★ ★ ★ ★ ☆
robin murphy
C J Box does not disappoint. Joe Pickett remains a believable hero with an ordinary life that runs with one wheel off the track, Nate the fantasy man, Humour, mystery, images of the remains of the wild west that Wyoming and Montana still offer, all combine to make a great read
Please RateVicious Circle (A Joe Pickett Novel)